Aliyaa Sawan Menu
Monica Tindall
The Sawan is a Sri Lankan dish popular amongst the Muslim community. Especially sought after during Ramadhan, the food is said to foster community spirit. Even though it's often eaten during this important period, Sri Lankans from all communities love the dish as it's a grand all-in-one meal! The team at Aliyaa are making this feast available for takeaway, delivery and dine-in.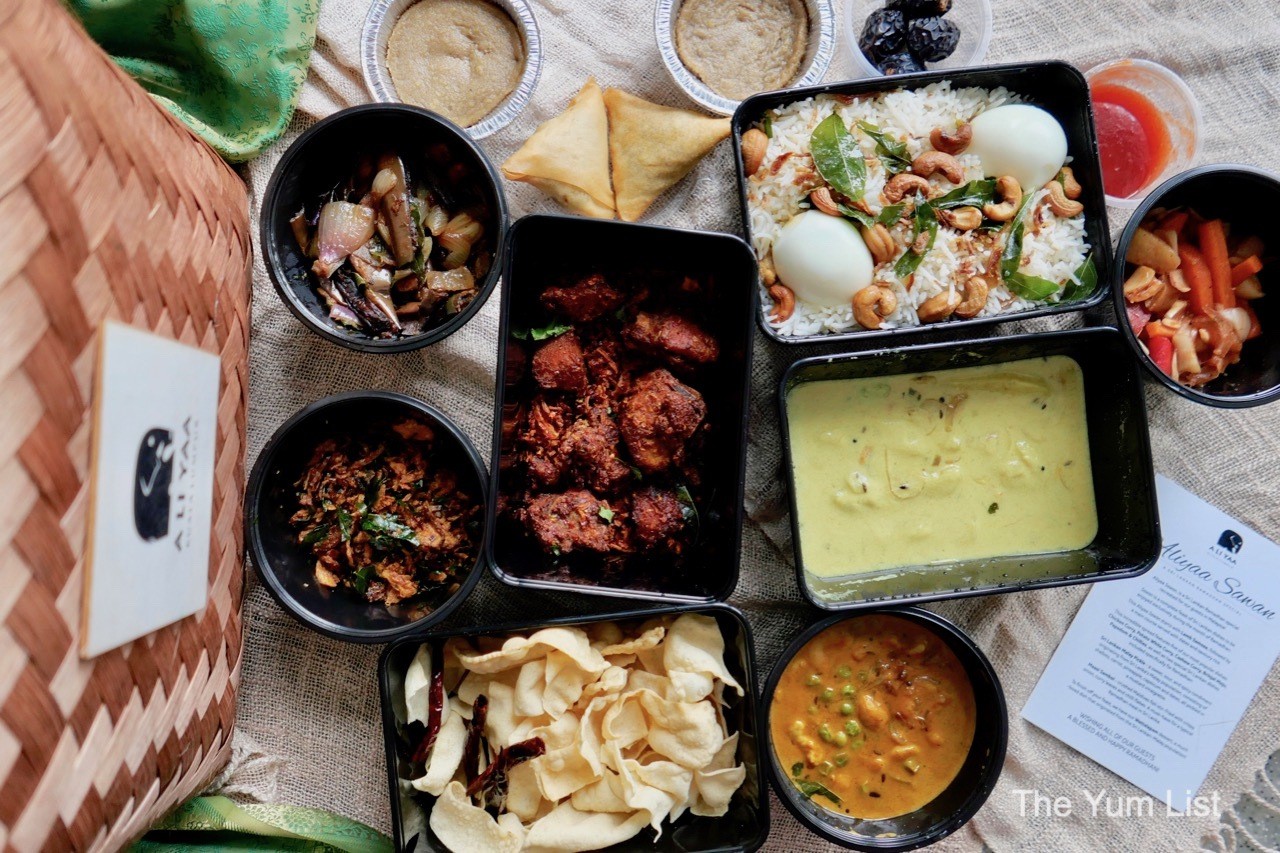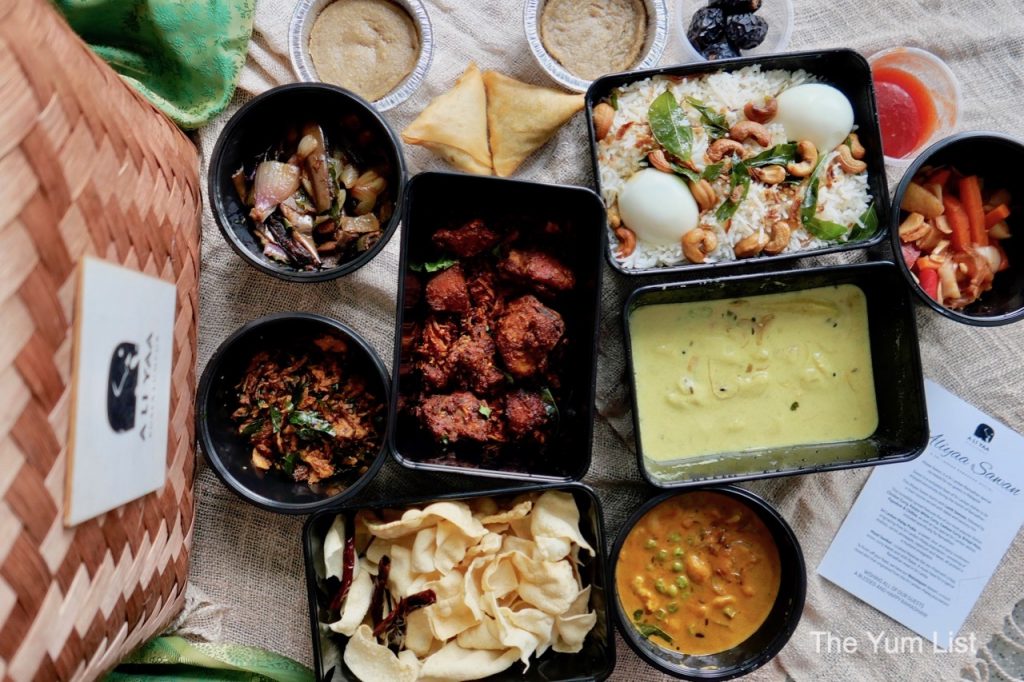 Break Fast
Soft, sweet dates break the fast, followed by Lamb Samosas in the Aliyaa Sawan Menu. This typical Sri Lankan quick-eat is found all over the country. The light, crispy pastry is filled with minced lamb and onions tossed in aromatic Sri Lankan spices. They're just the right size to begin.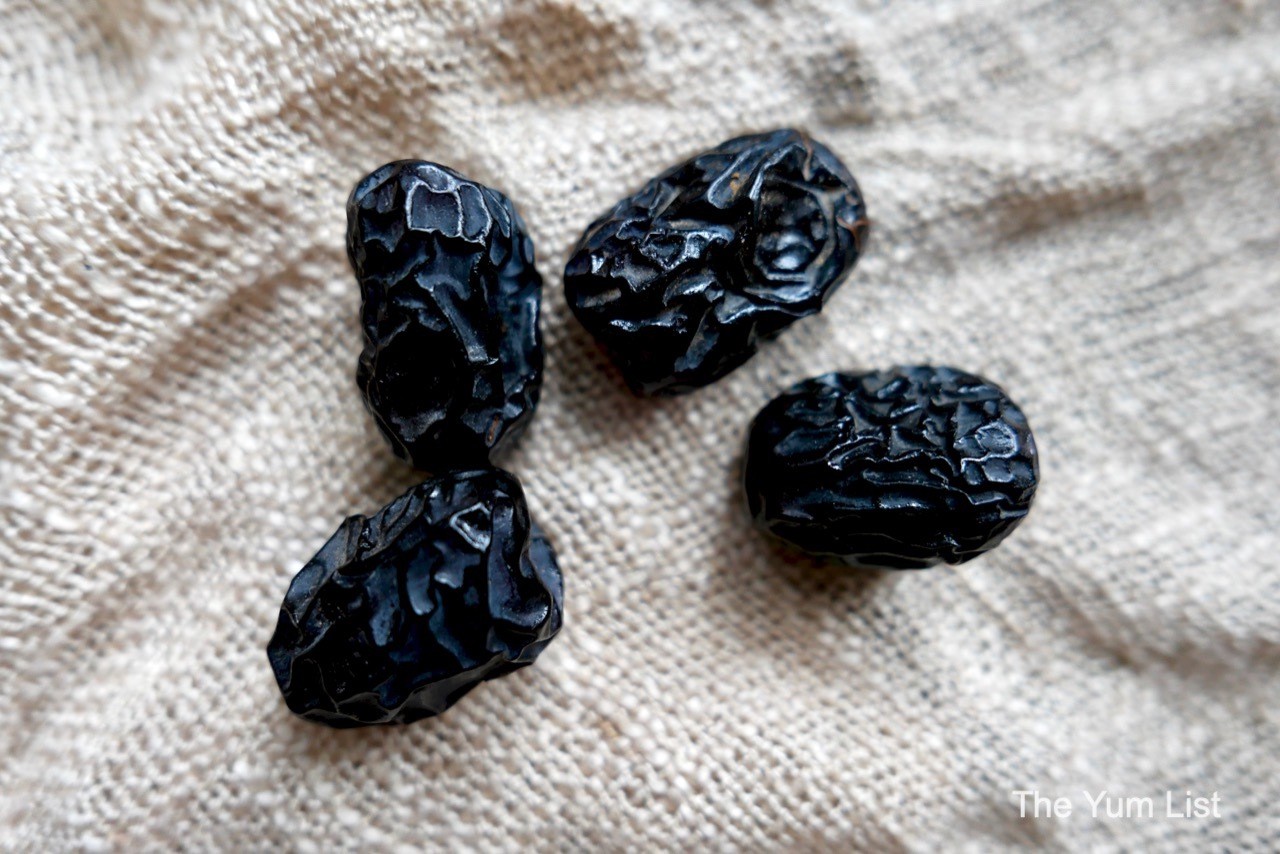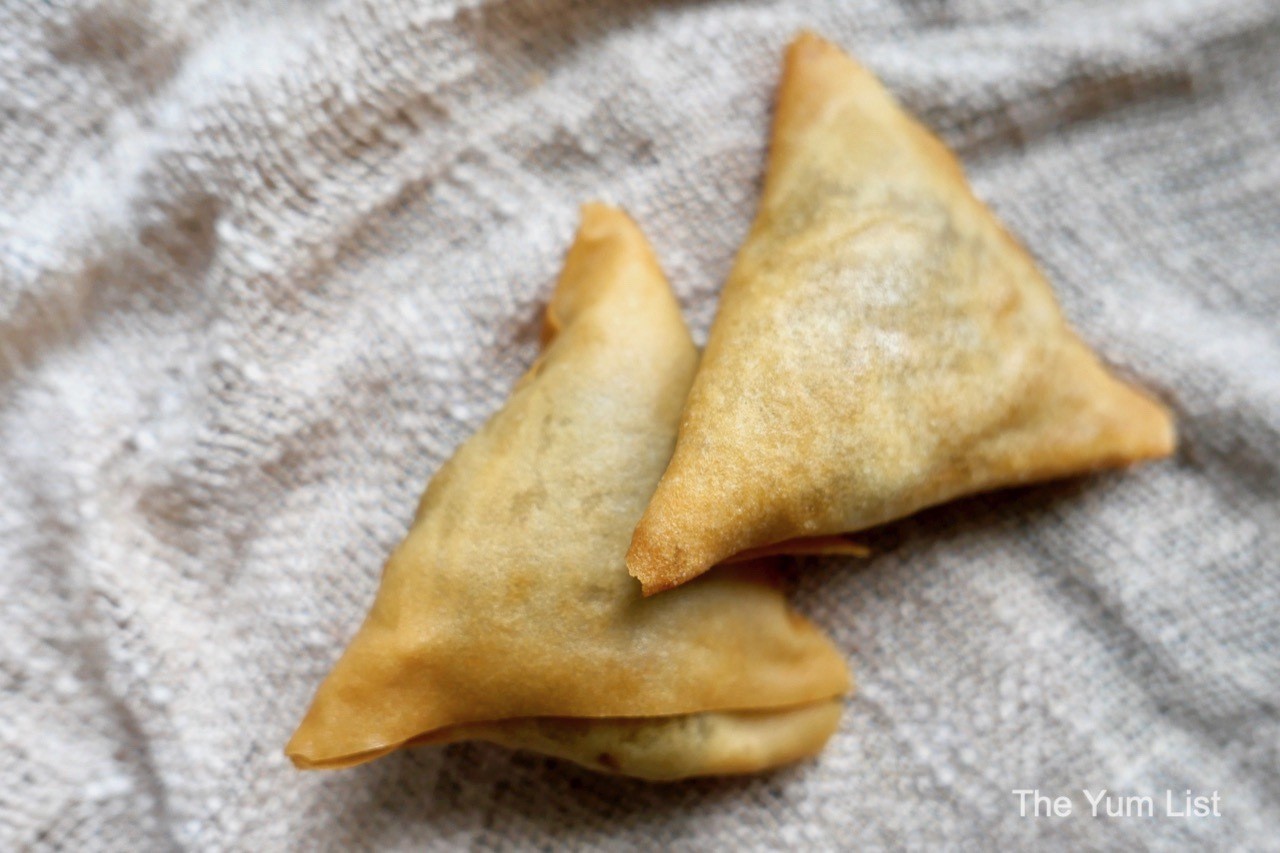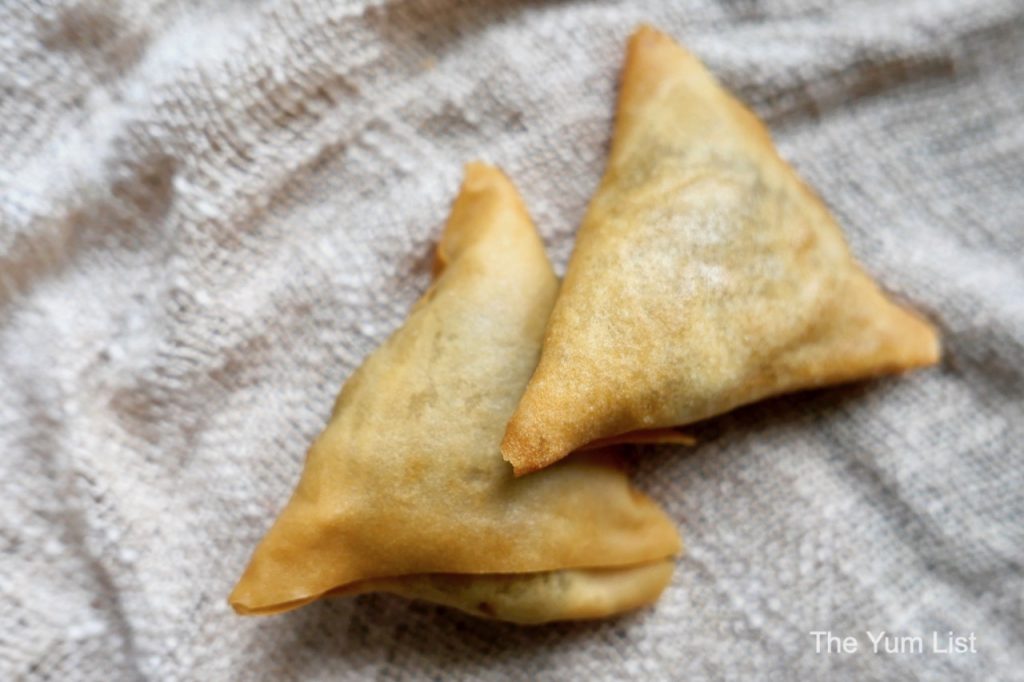 Rice and Mains
Typically Sawan presentation sees curries placed on the rice itself. Aliyaa Island Restaurant and Bar, however, is maintaining social distancing to allow you to appreciate the flavours separately. Mix at your own will.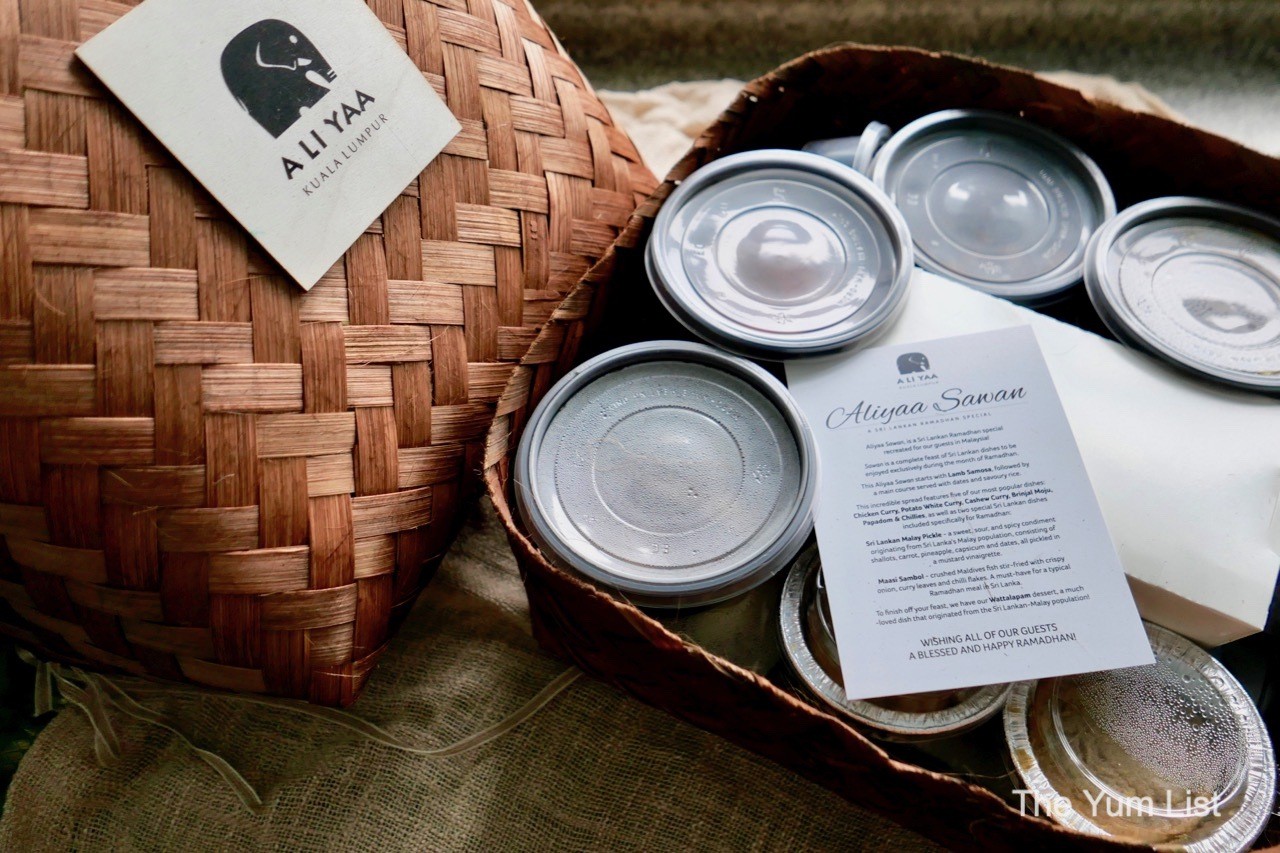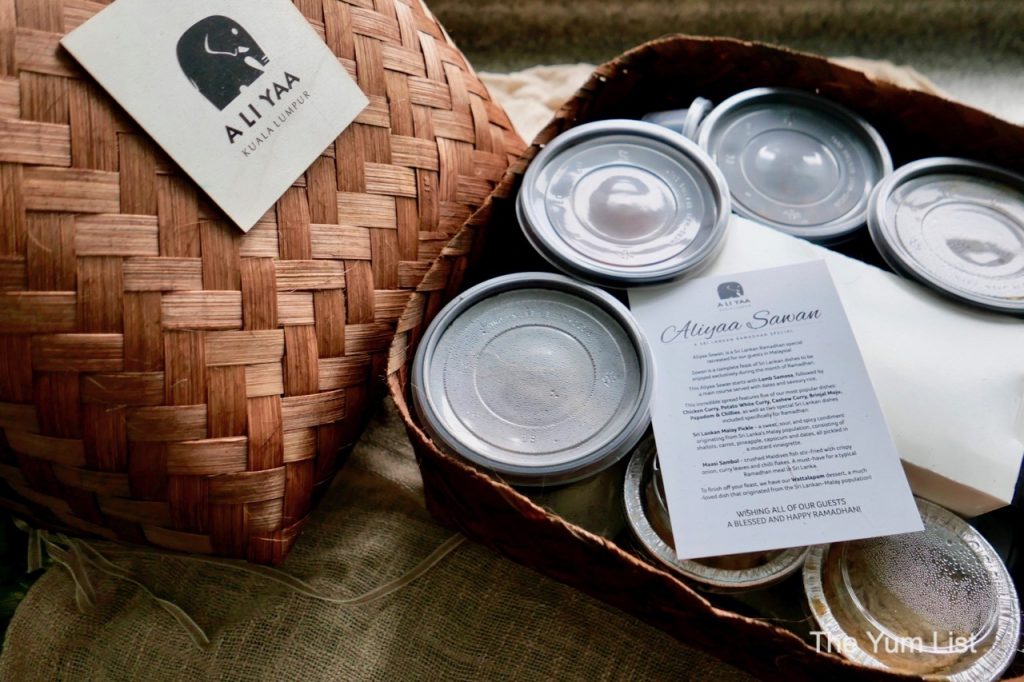 Lovely long grains of rice tossed with fried onions, cashews, spices and the occasional sultana centres the curries. Whole, boiled eggs are provided, and these should be sliced and placed atop the grains to stick with tradition.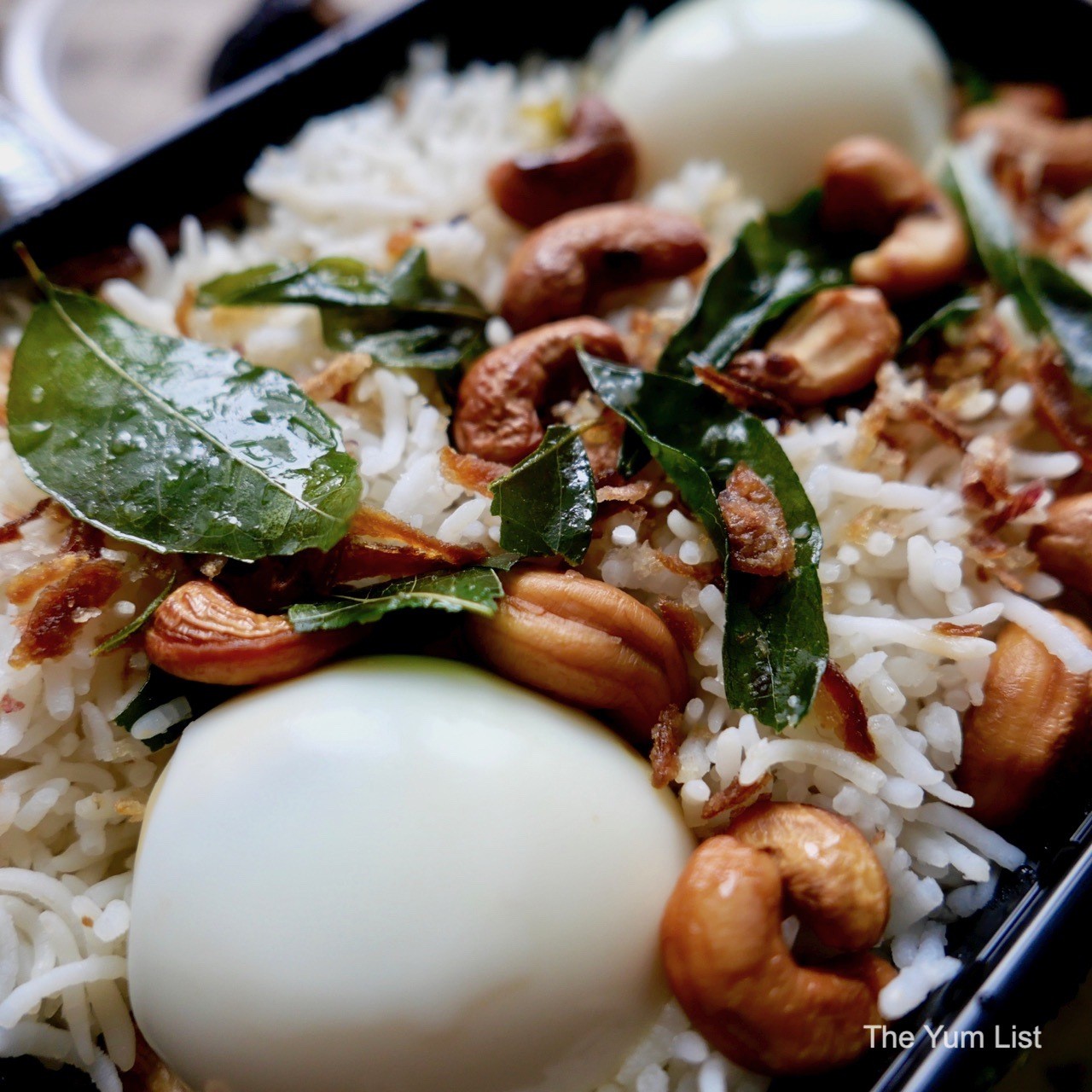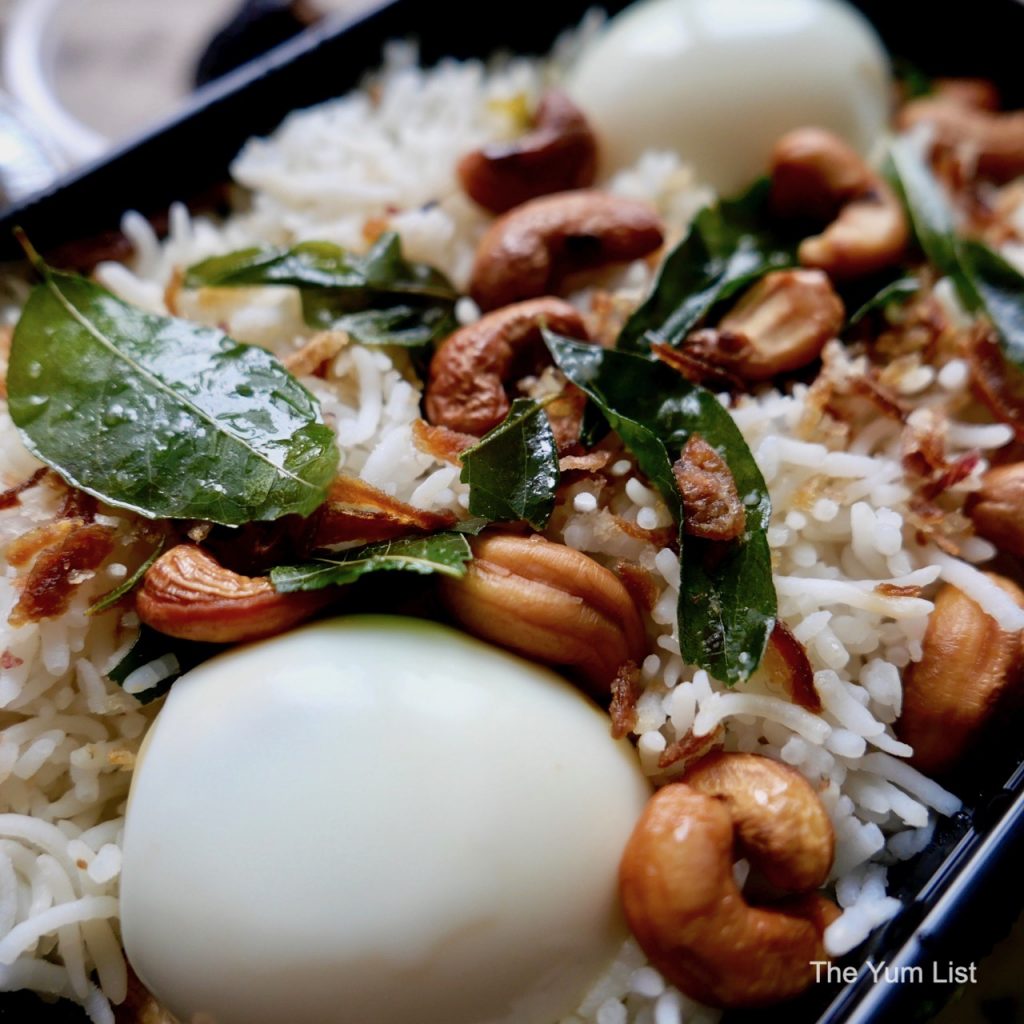 Three curries and a fried eggplant dish surround the rice. Sri Lankan-style, dry chicken curry uses Aliyaa's unique blend of spice powder. It's rich and has an even level of heat. My favourite though is the cashew nut curry. The gravy is lightly spiced, thick and velvety, and it is absolutely loaded with nuts and peas. Veggies come in the form of a creamy white curry over potatoes, and the restaurant's signature brinjal moju. The eggplant is deep-fried and tossed together with shallots, chillies, curry leaves and spices. They're all so very good!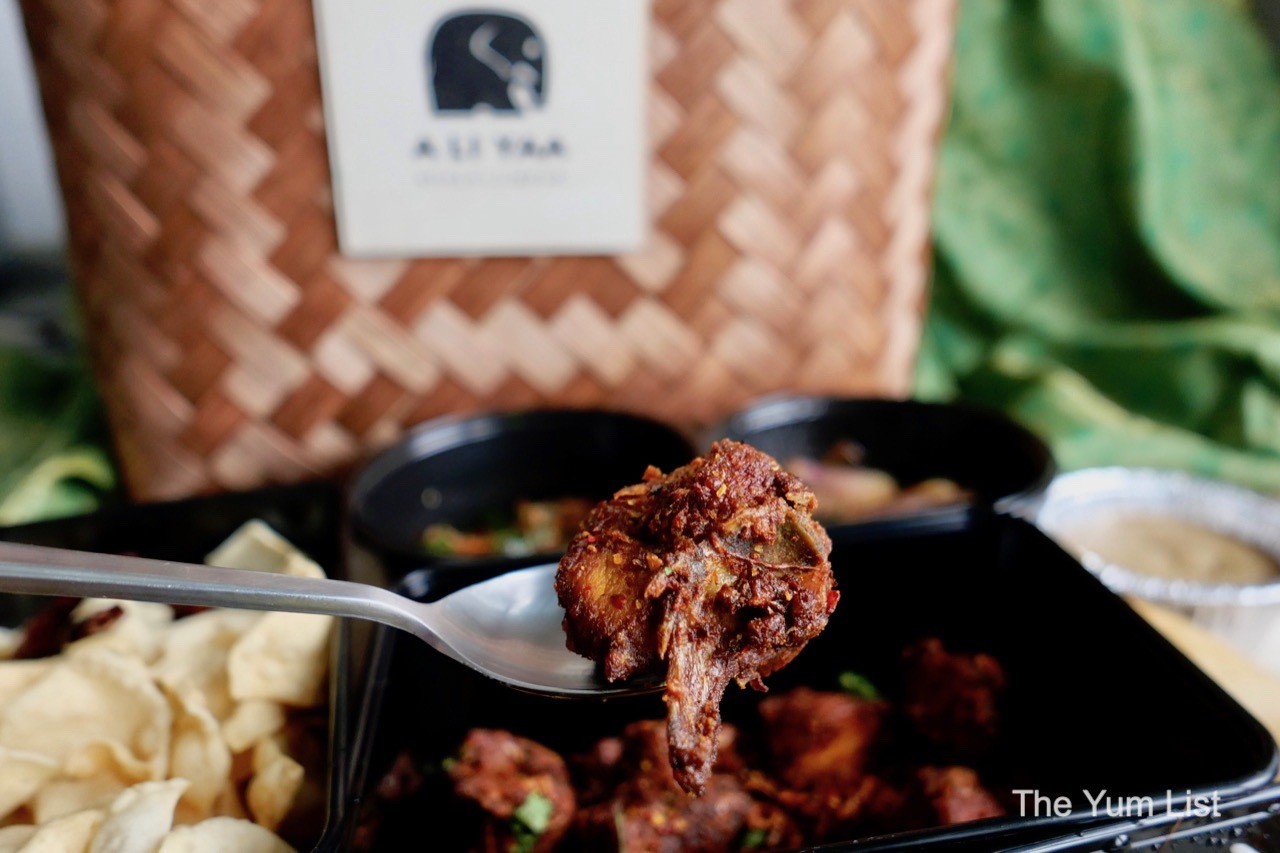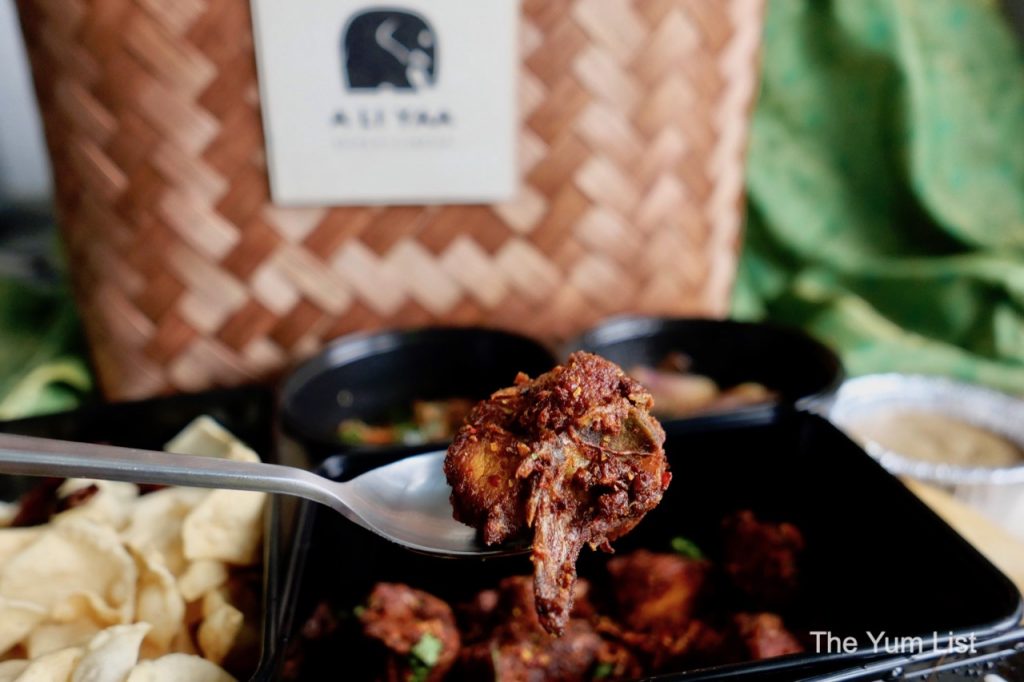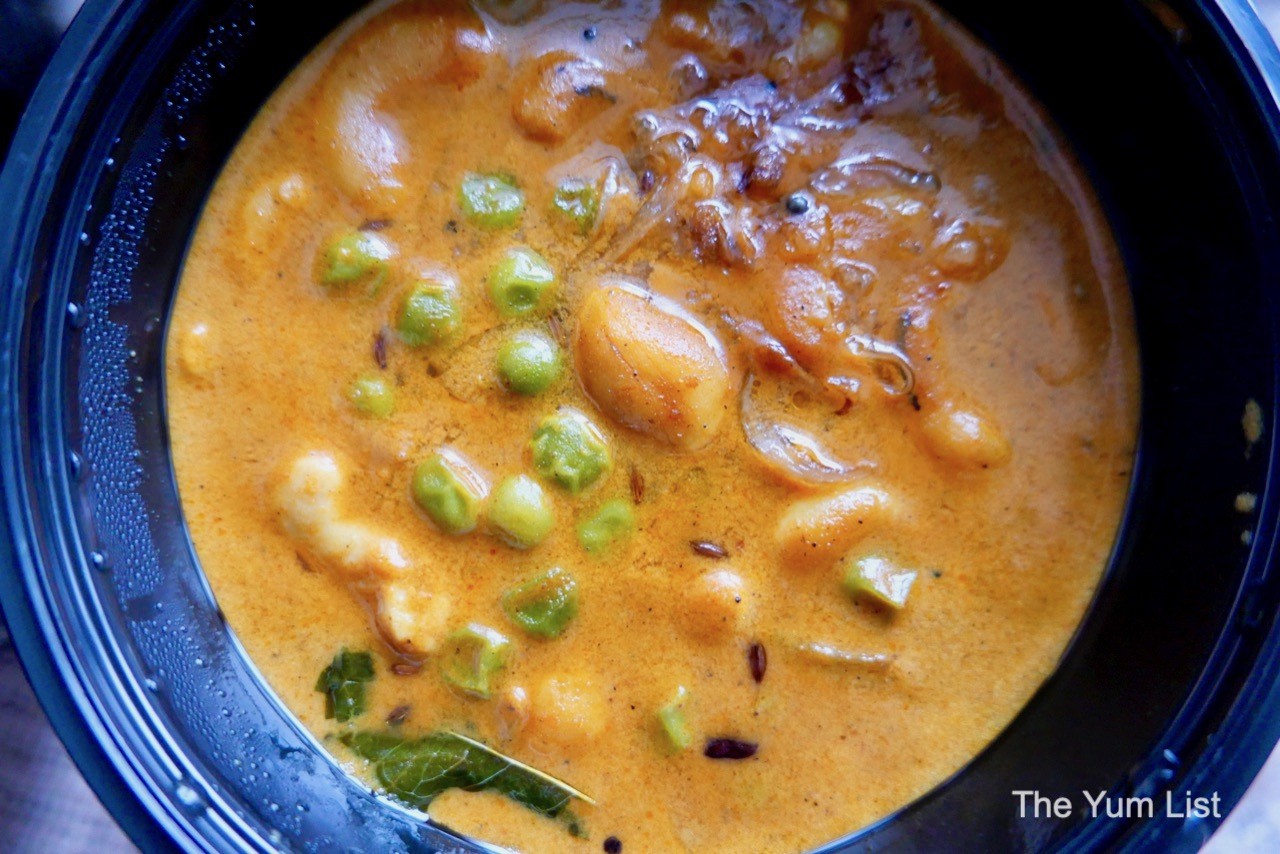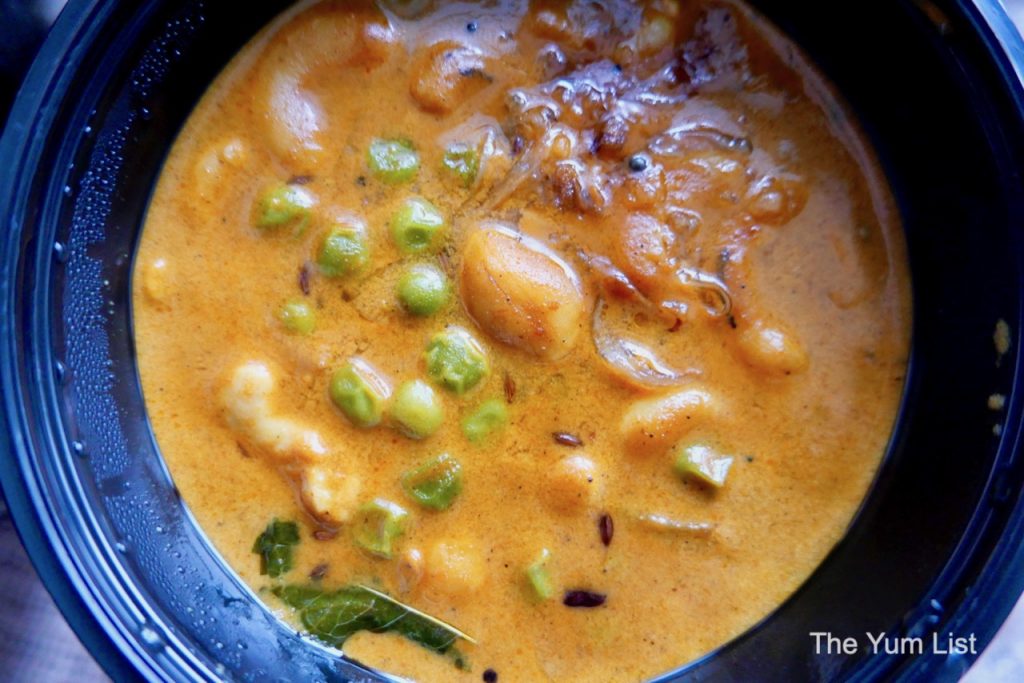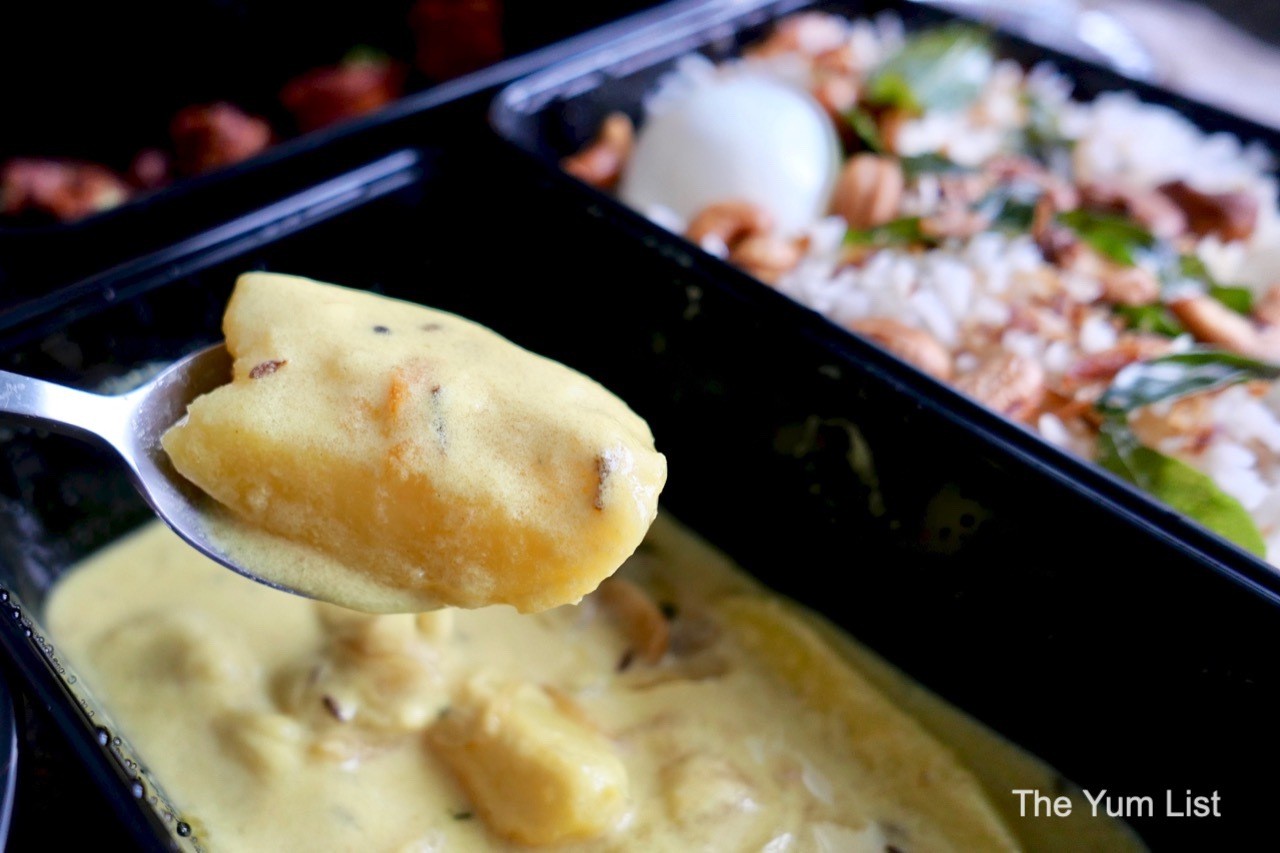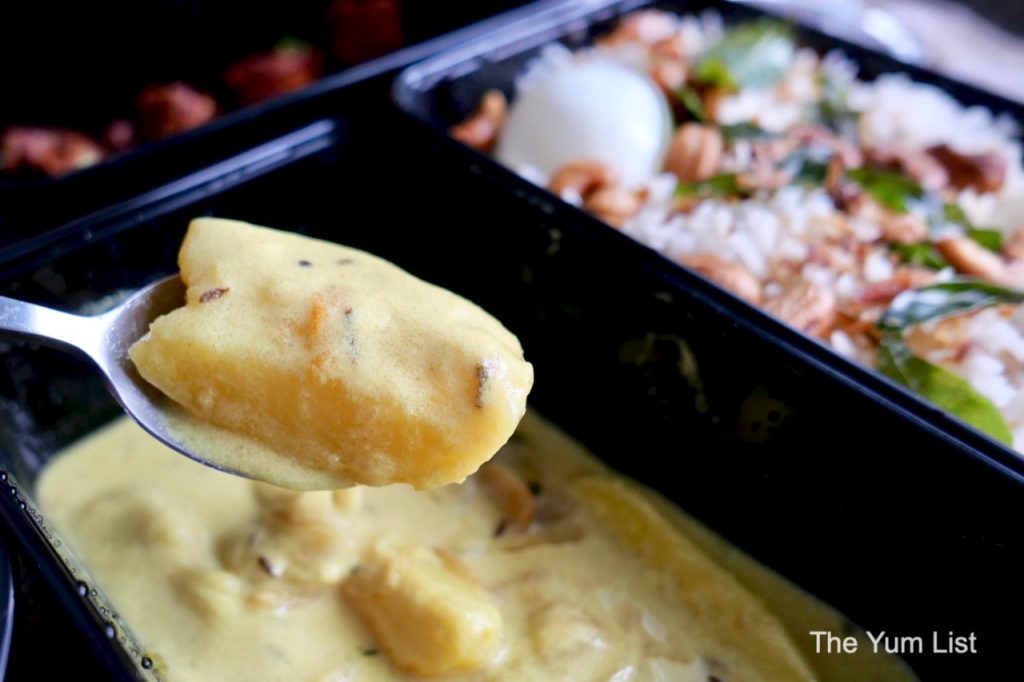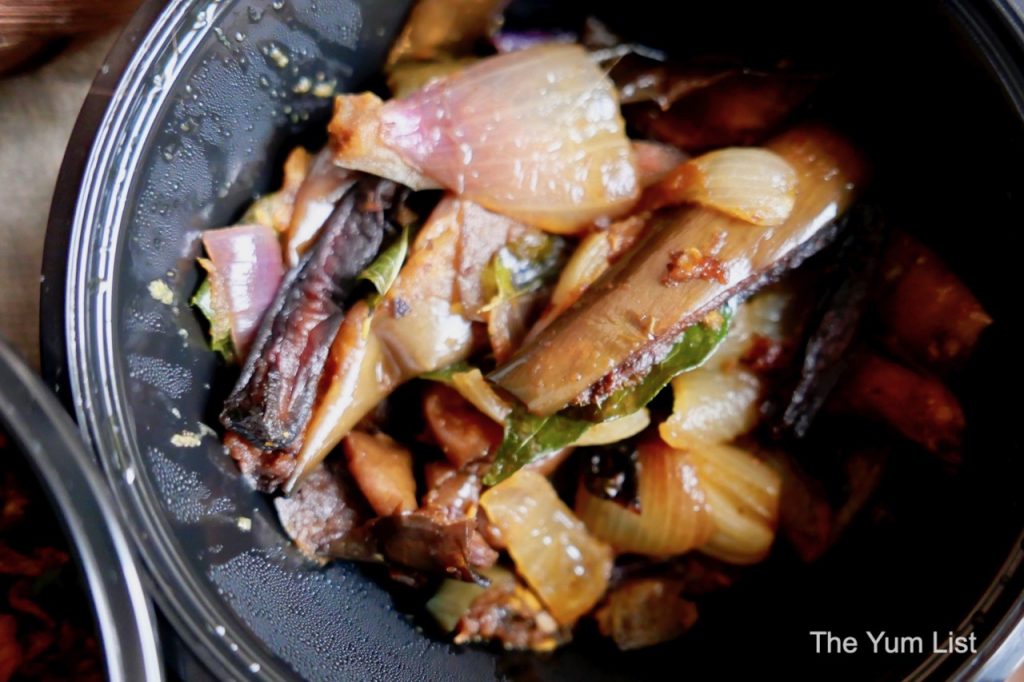 On top of these beauties, two carefully curated recipes provide additional levels of flavour.
Firstly, Sri Lankan Malay Pickles are a sweet, sour, and spicy condiment originating from Sri Lanka's Malay population. They're made using shallots, carrots, pineapple, capsicum and dates pickled in a mustard vinaigrette. Secondly, Maasi Sambal features crushed fish from the Maldives stir-fried with onion, curry leaves and chilli flakes. This is a must-have for a Ramadhan meal in Sri Lanka.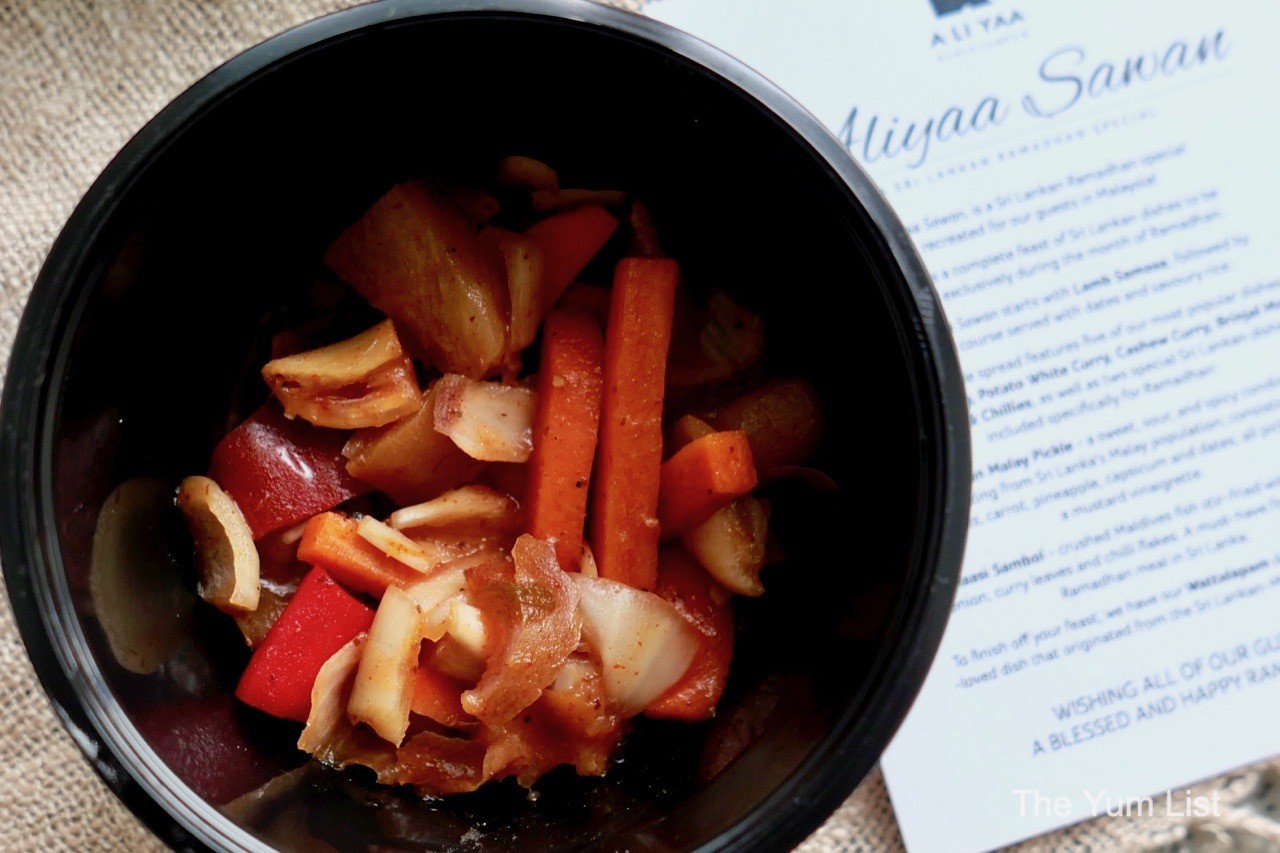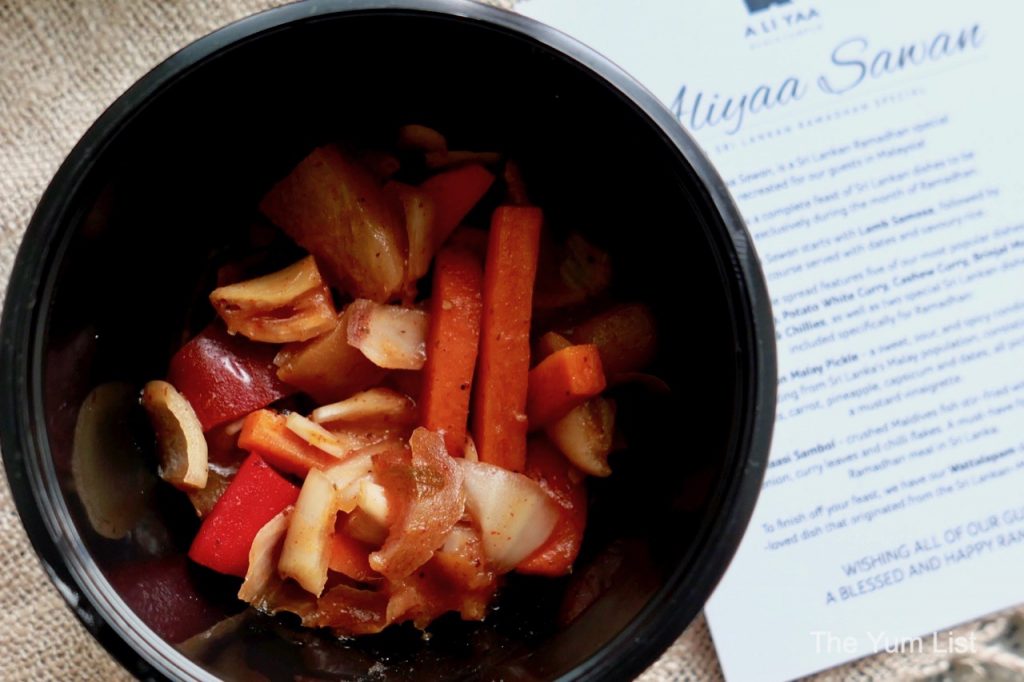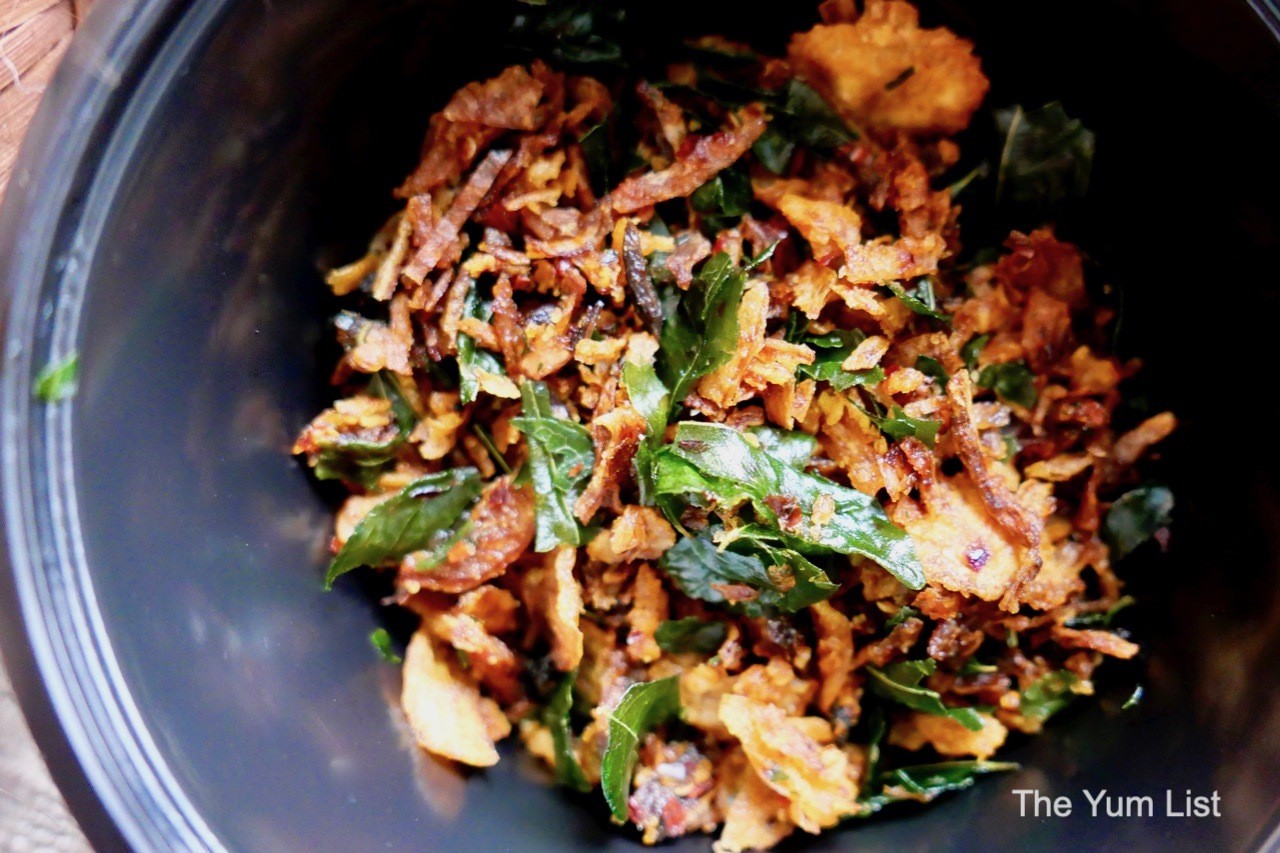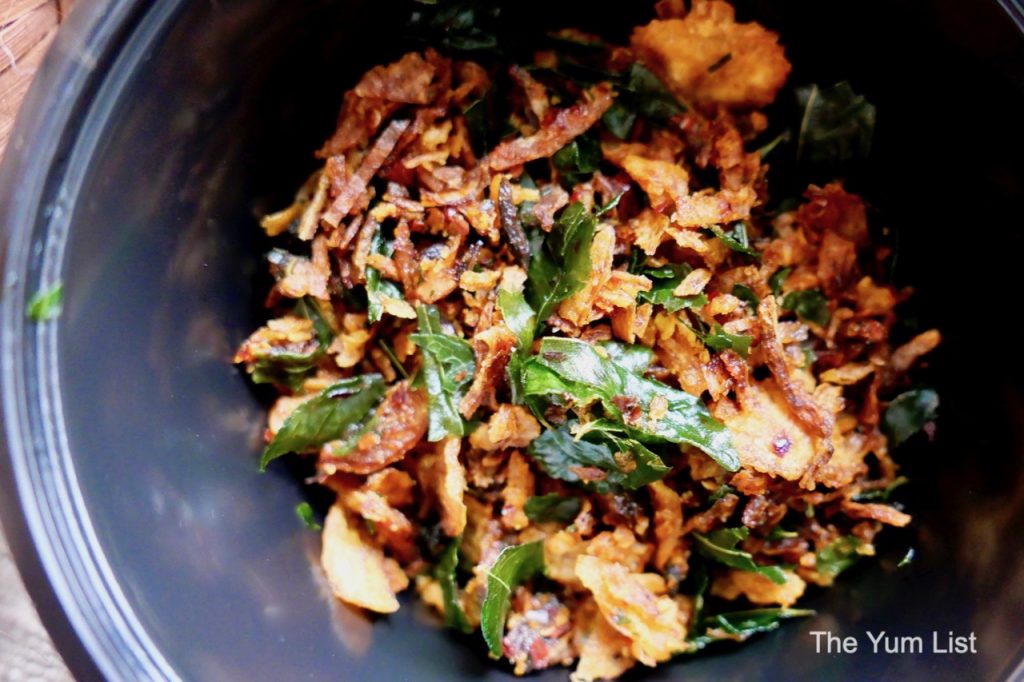 Aliyaa Sawan Dessert
To conclude this mouth-watering Aliyaa Sawan Menu, all that is needed is a small bite of sweet. The much-loved wattalapam, another dish originating from the Sri Lankan Malay population, is a tasty coconut and spice pudding drizzled in syrup. Hubby takes two!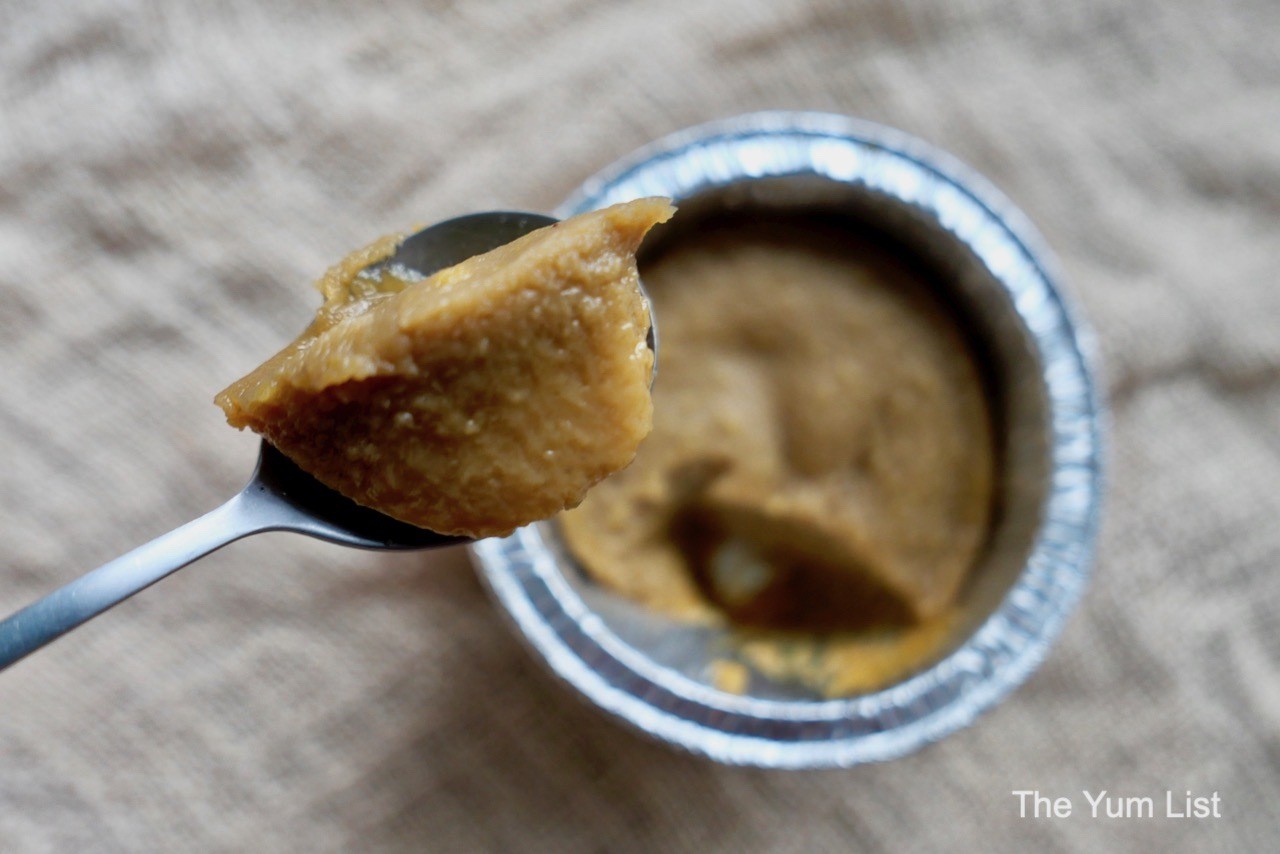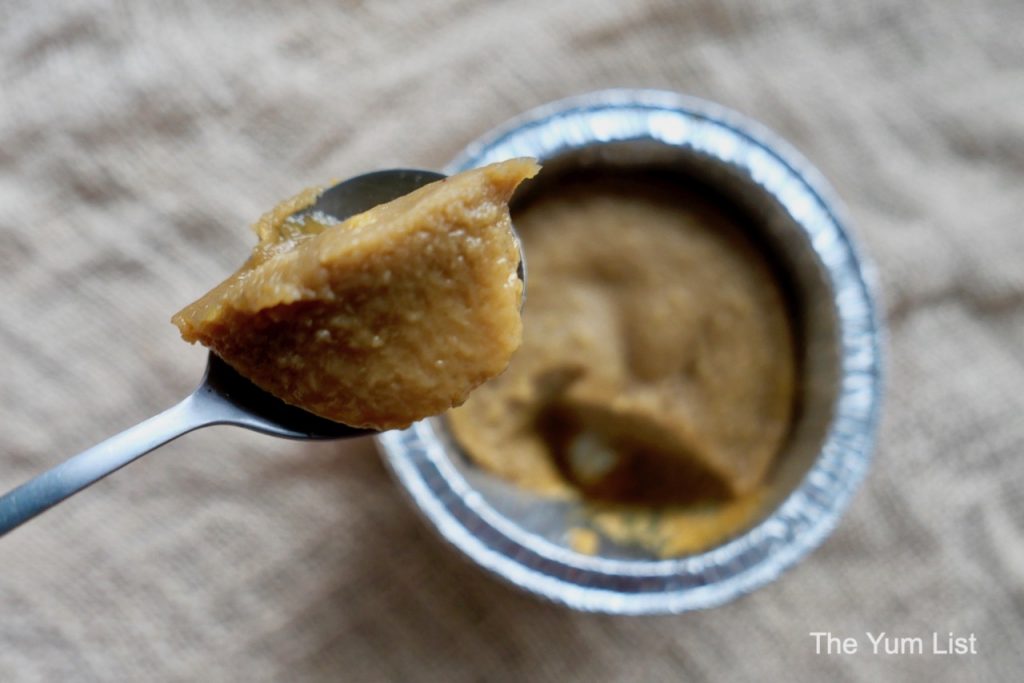 The Aliyaa Sawan menu is available from April 13th, 2021 and is priced at RM 80++ per person (a minimum order of 2 pax). The restaurant's a la carte menu is still available for ordering as well. The set can be purchased daily in the evening for those wishing to buka pasa and/or for lunch for others who are not fasting.
More details here or call +6017 883 3738.
Aliyaa
Plaza Damansara, Jalan Medan Setia 2
Bukit Damansara, Kuala Lumpur, Malaysia
+60 32092 5378
www.aliyaa.com