Words: TJay
Photos: Rich Callahan
Hanatei Xclusive at Big Three Food Square
I predicted in the early part of 2020 that restaurants would become smaller, have hyper-focused menus and share space to maximize daypart sales and foot traffic. Welcome to Big Three Food Square! In the front area, there is the Kopi Pot, serving up traditional Malaysian recipes and coffee. After a partial wall decorated with watercolour sumo wrestlers, one can find So-Bar. It's a bright and straightforward bar specializing in sake fusion cocktails. The back area houses Hanatei Xclusive, providing an upper-middle-range priced Japanese menu.
It is possible to order from any of the menus while inside Big Three Food Square. However, our focus today is So-Bar and Hanatei Xclusive.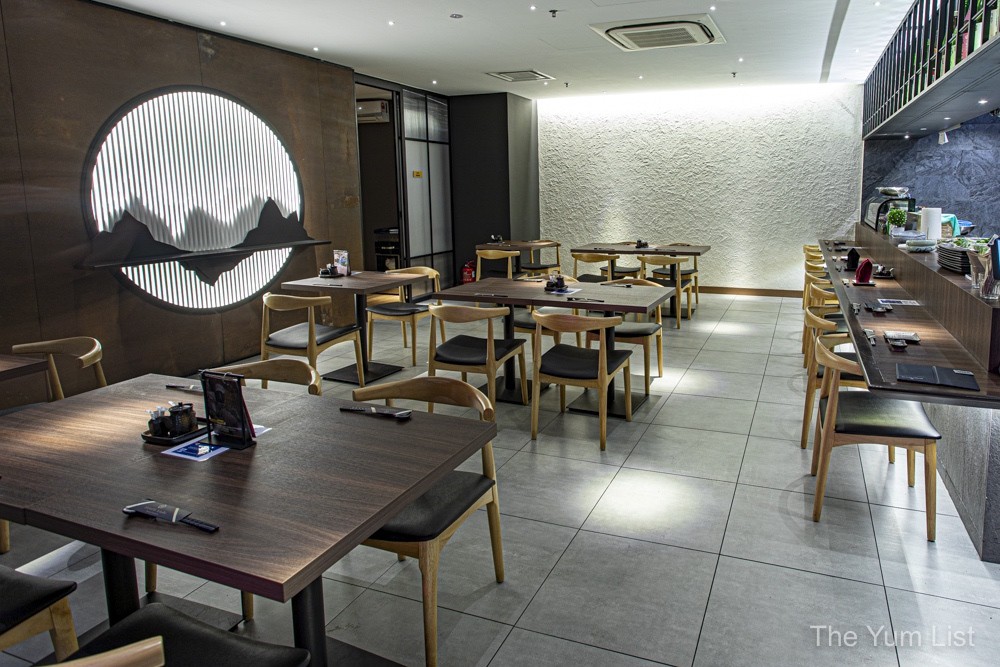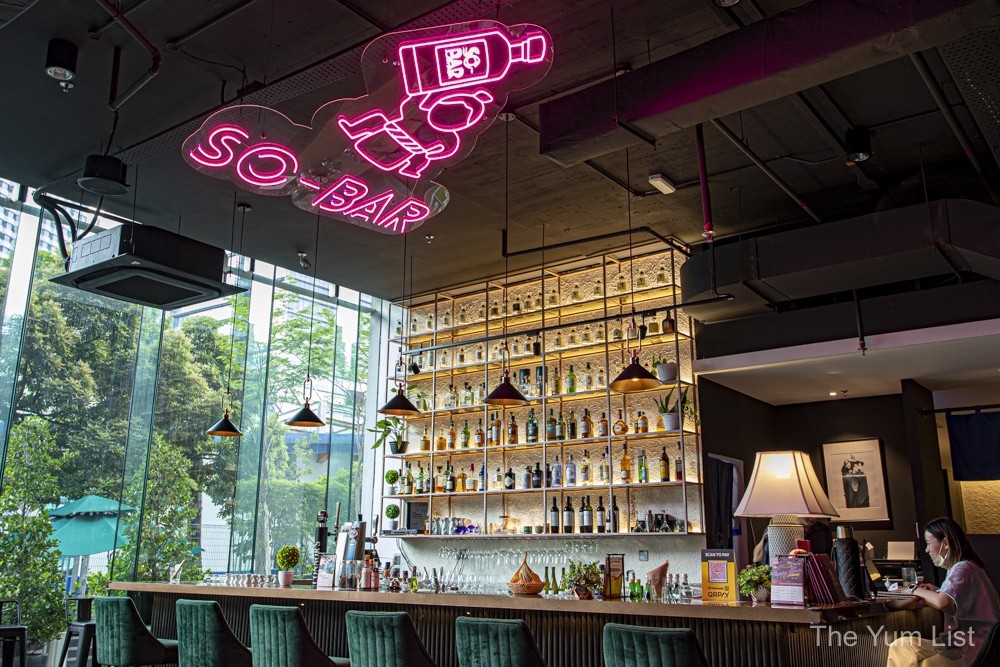 So-Bar, Big Three Food Square
We arrived early and stopped in So-Bar. We had such a great time that I imagine a full article focused on them will appear in the future. Does that constitute a spoiler alert?
The cocktail names are mostly puns and things that are fun to say. As a man who likes to sip with style, I can assure you that the infused sakes that make up the cocktails are well thought out and beautifully crafted. We had shots of six different infused sakes behind the scenes. It's clear that bartender Affie Adut has given much care to the details. There is a two-hour free-flow house sake special (RM65) from 4 pm – 7 pm on the menu. That's undoubtedly something to look forward to at the end of a workday.
The first cocktail we ordered was cleverly titled What's Up B? (RM25). After I tell you that the secret ingredient is wasabi, the name takes on a whole new meaning. The highball starts with Bianco vermouth that is infused with wasabi oil, Angostura bitters and tonic. It is perfumy on the nose, and the tonic lingers. And somehow, on this rollercoaster of flavour, the wasabi ends up in the middle. It doesn't compete with the other botanicals. It just melds into them.
Mai Tai is a dangerous cocktail by nature because it is so easy to drink. The aptly named So-Bar rendition, So Mai Type (RM35), fairs the same. The lemongrass and ginger-infused sake is incredible! So much flavour. Add dark rum, pineapple, orgeat, lime and salt and be prepared to order several more. It is just that good!
So-Bar offers an Omakase Cocktail (RM45). I had the pleasure of having one as we moved to the chef's counter in the next room. Coffee infused sake, white wine, dry mango and tonic? It was delicious. My mind raced to understand how this genius worked. It was a white wine spritzer for adults.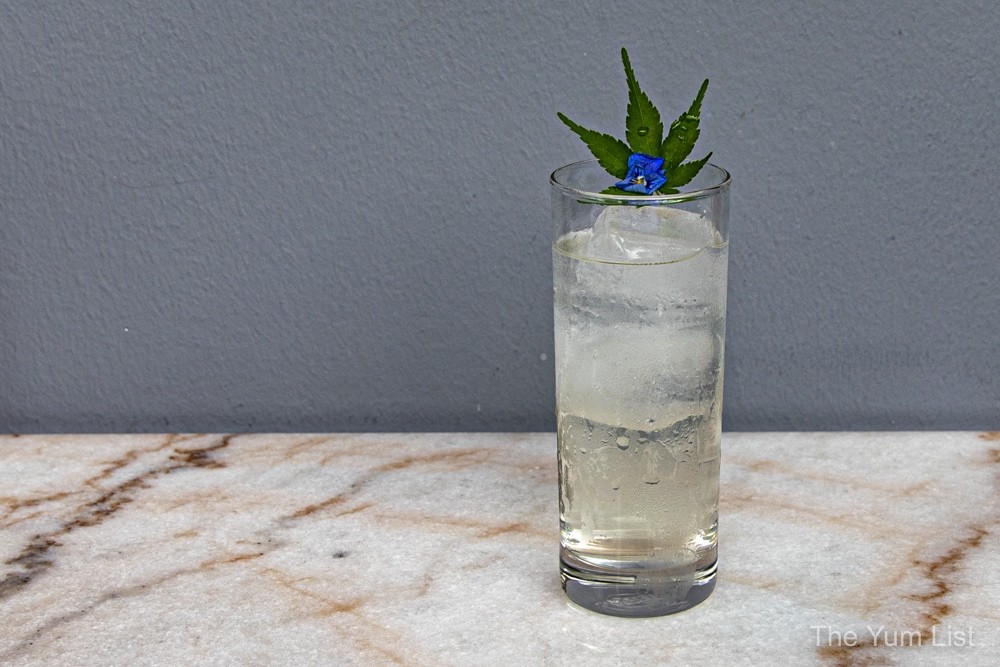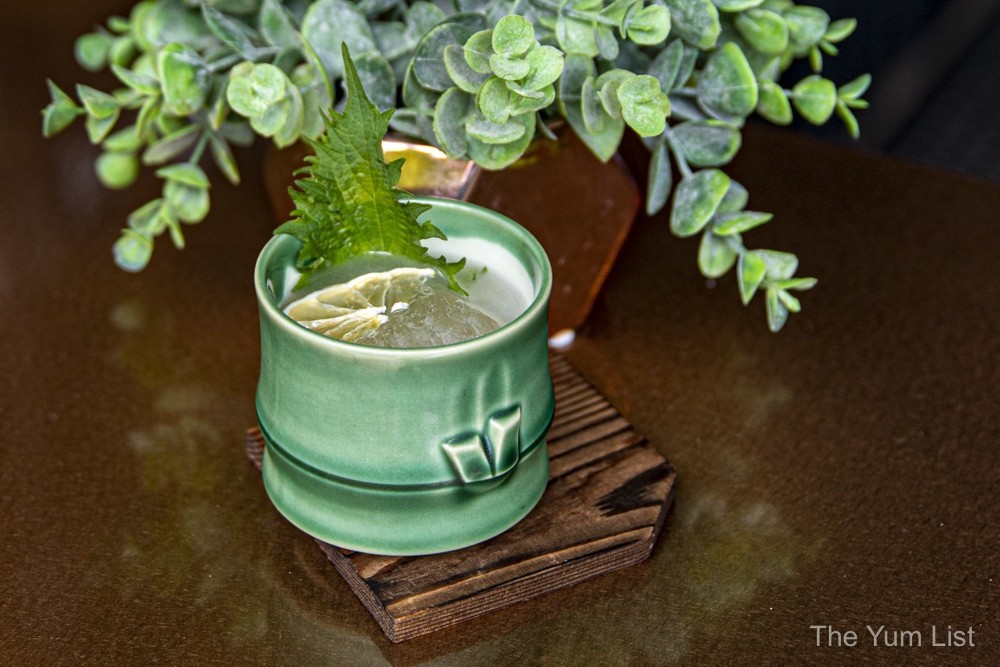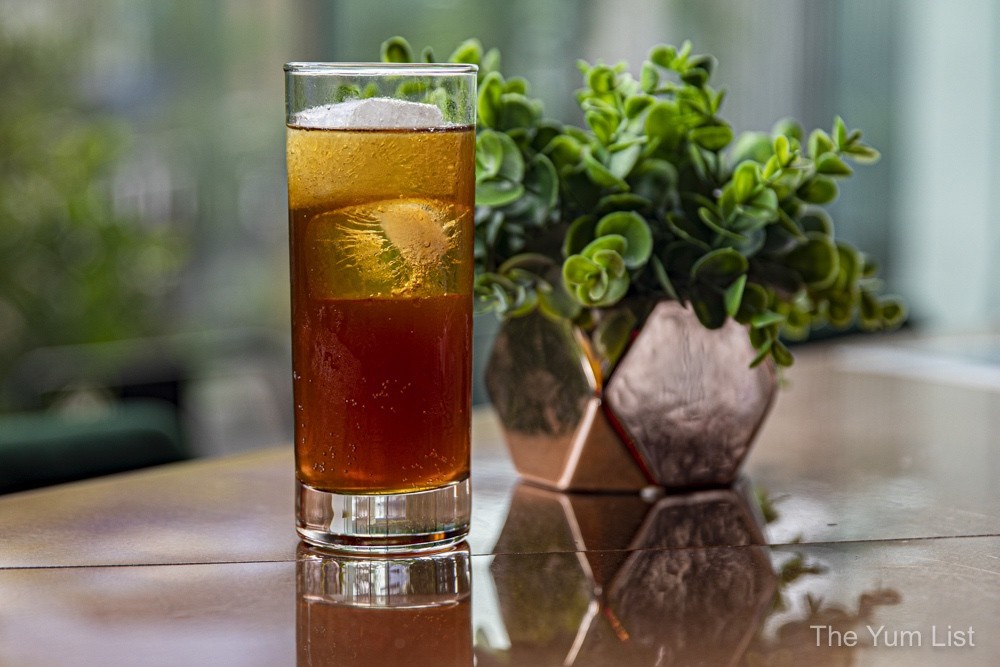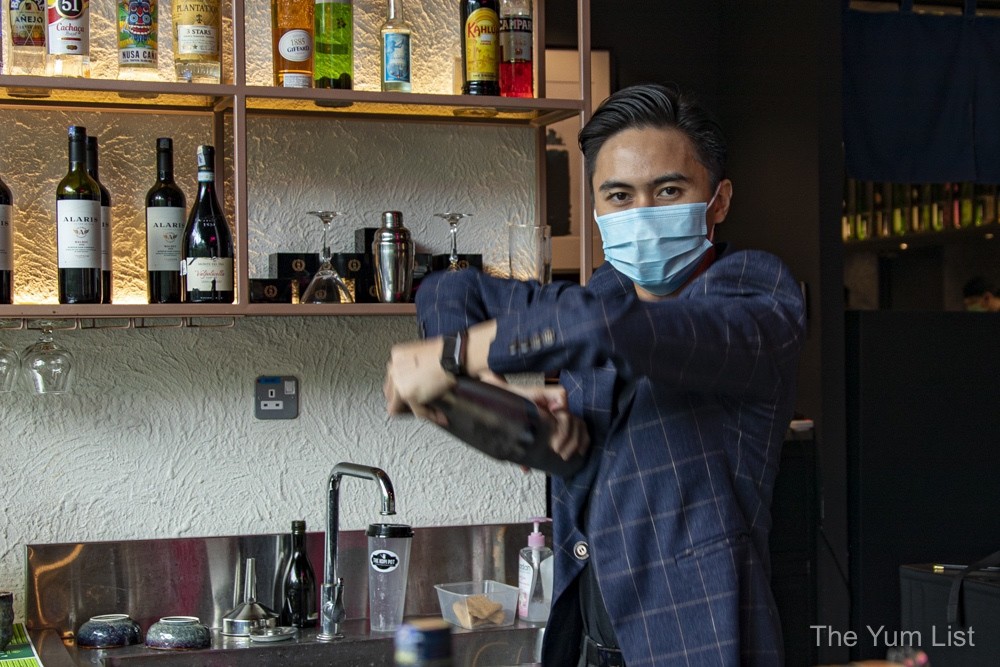 Hanatei Xclusive at Big Three Food Square
An omakase experience at Hanatei Xclusive begins at RM250++. The meal that was graciously prepared for us was valued at RM400++. When booking ahead, you can communicate your budget, and Chef Nexus will prepare a menu to match.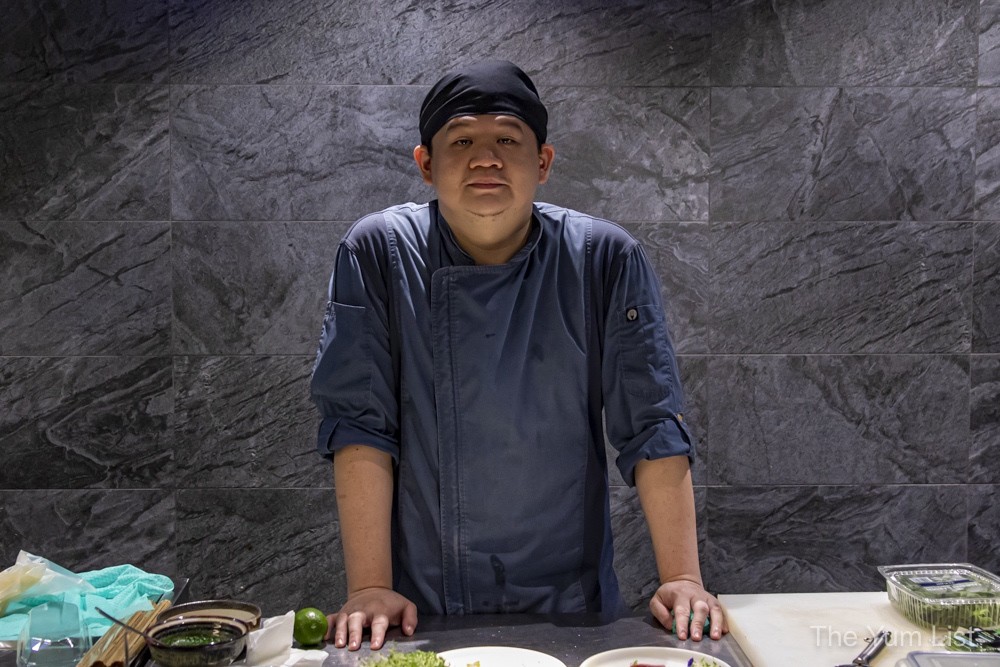 Zensai
Following tradition, dinner began with a Zensai. The deep ruby red Maguro Tataki was delicately seared before slicing. Japanese flake salt was unexpected but genuinely changed the tuna's flavour and texture—especially when enjoyed with sweet, tart green apple puree and the luscious, grainy texture of pear.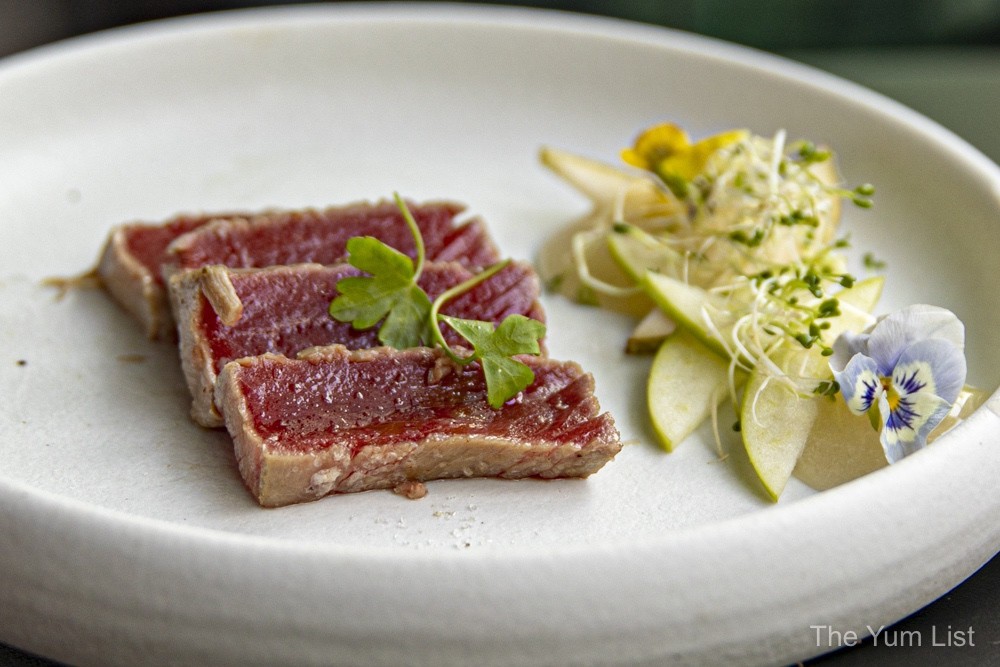 Kampachi Carpaccio
The second course was a yellowfin Kampachi Carpaccio. The layered tuna was topped with Japanese uni, ikura and lime juice. The chef really likes to play with the salty elements of seafood. The leaner fish benefits from the creamy uni on this plate. Lime juice, fish roe and flower petals create a strong California flair.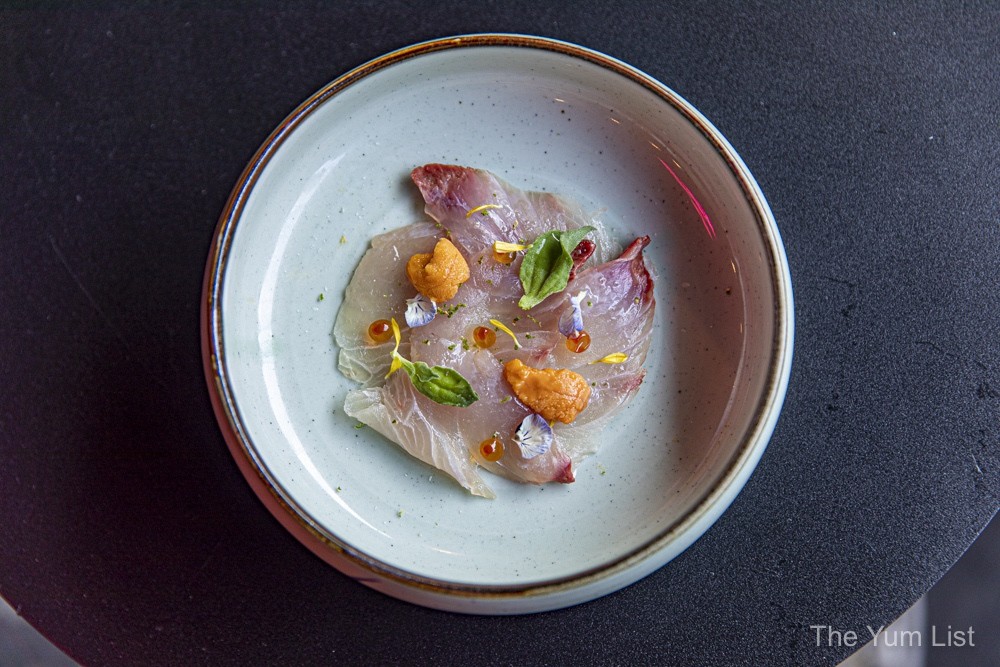 Aka Ebi & Horenso
Ho-Ren-So is a business acronym in Japan. More like a mantra in the business world to ensure the efficient flow of information and communication. Horenso also means spinach. I think the chef was communicating quite clearly with the third course: Aka Ebi & Horenso.
It's a well-seasoned spinach puree and a salty, butterfly pea tea chip aligned with minced toro topped with Japanese flake salt. A torched prawn was the main character. The light smoke and the salty tidbits highlight what the chef is about.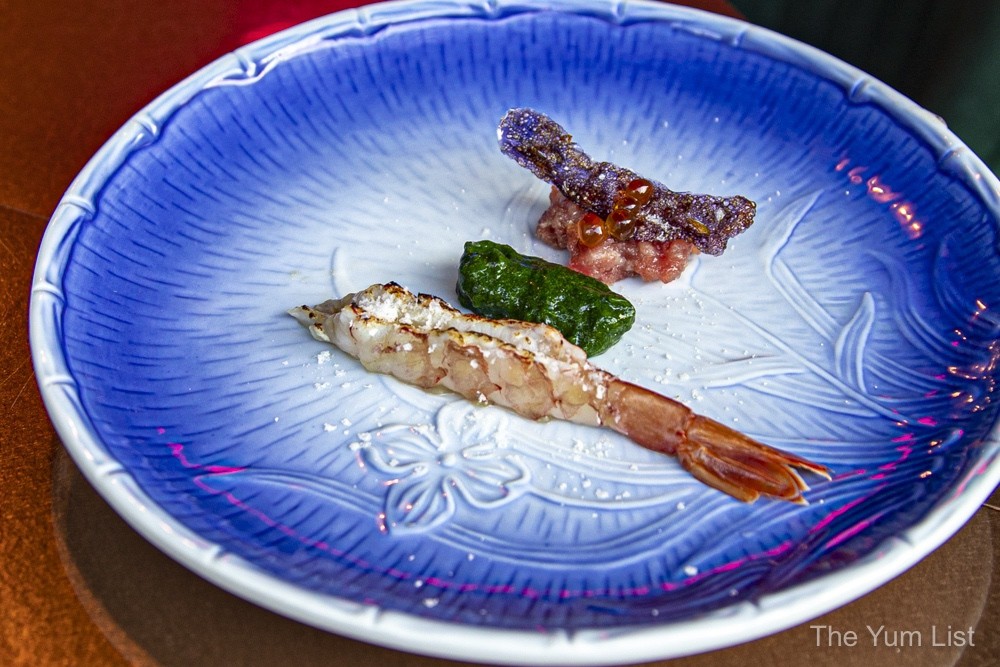 Hanatei Xclusive – Sake
This was the moment to order a carafe of House Sake 300ml (RM28). Saito is a dry sake with a light body and a clean finish. It is easy to drink with friends. It goes great with food and mixes well in cocktails.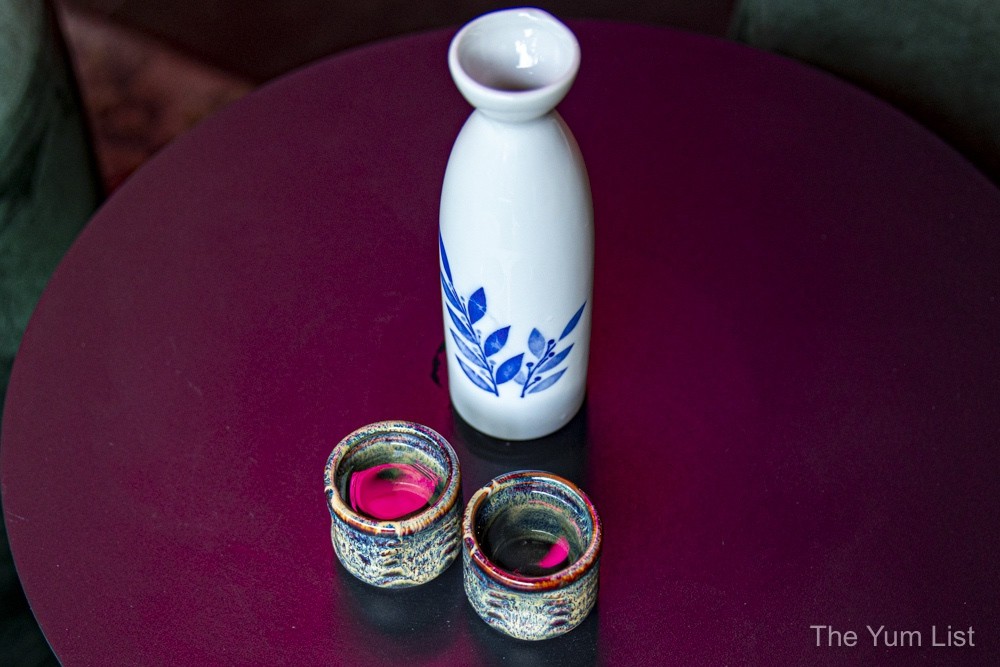 Catch of the Day
Umi No Koe is a popular song in Japan. It translates to voice of the sea. It is a poetic way to say catch of the day on the menu. The otsukuri plated for us was the lower portion of the tuna belly and amberjack. There was a white apple foam with a hint of wasabi. A thin strip of daikon provided a celebratory crunch and a slight bitterness. Charcoal infused salt twists the mind into thinking you are eating cooked fish. I especially like the firm, strong texture of amberjack.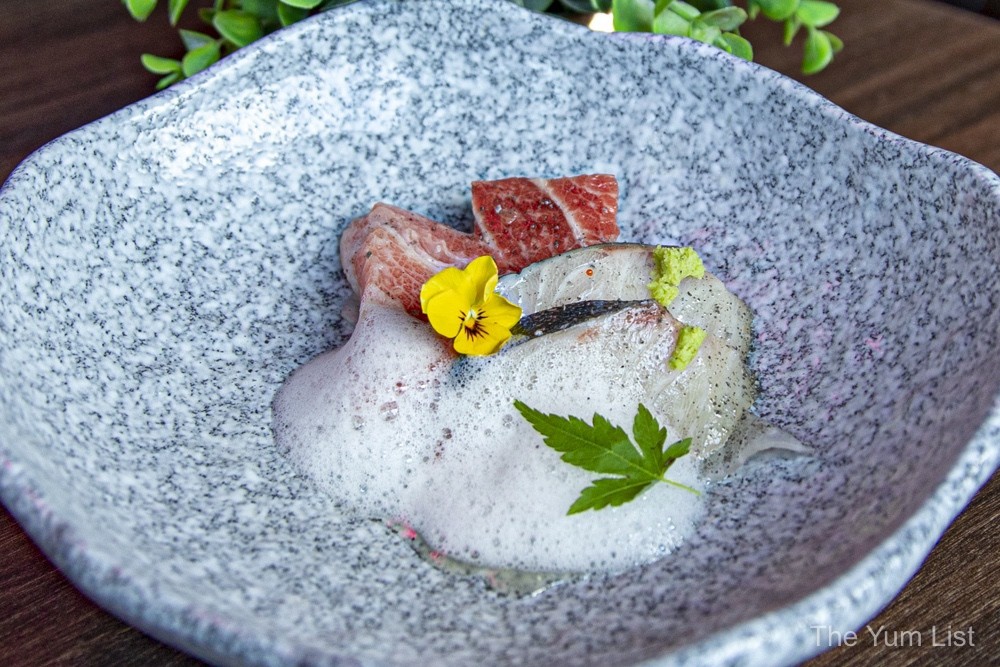 Hanatei Xclusive – Beef
The seared, Australian, MB6 marbling of the Wagyu & Honey main course was simply presented. A maple leaf, a honeycomb and a dusting of house-made matcha salt were enough. The meat had a nice chew. Surprisingly, the matcha's earthiness and the fattiness of the steak equalled the sweetness of the honey. I think I would have liked just the slightest hint of chilli to complete the rainbow of flavour.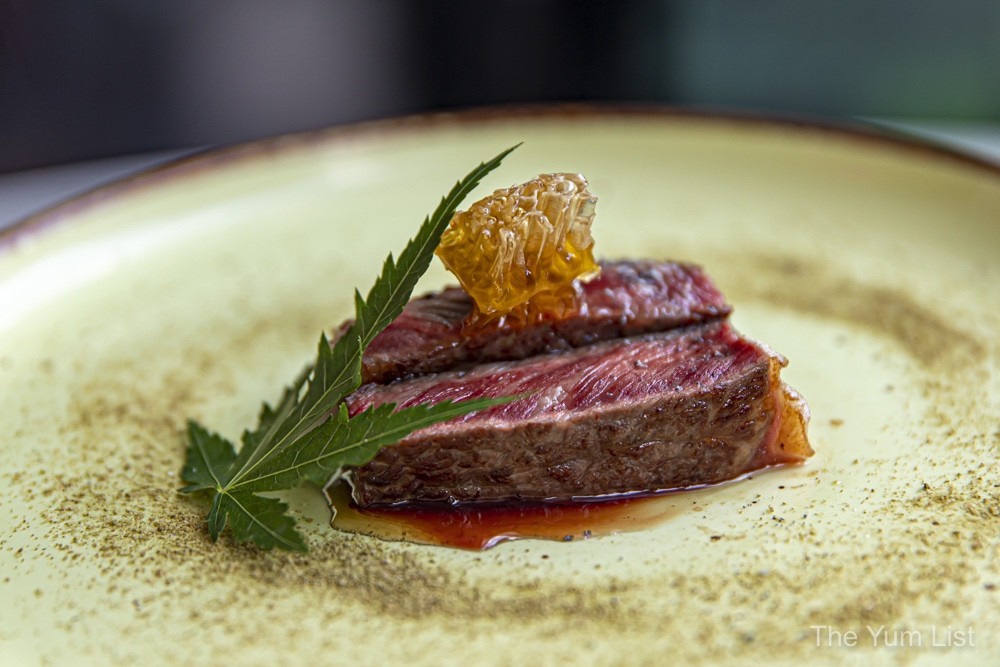 Noodles
The thin noodles in the Inaniwa Udon course were less chewy than their traditional chubby cousins. The beef broth was clear and unctuous. The truffle oil wafted up to my nose, and there was just enough to create a buttery mouthfeel. I thought the placement of a starch course made a softer transition to dessert.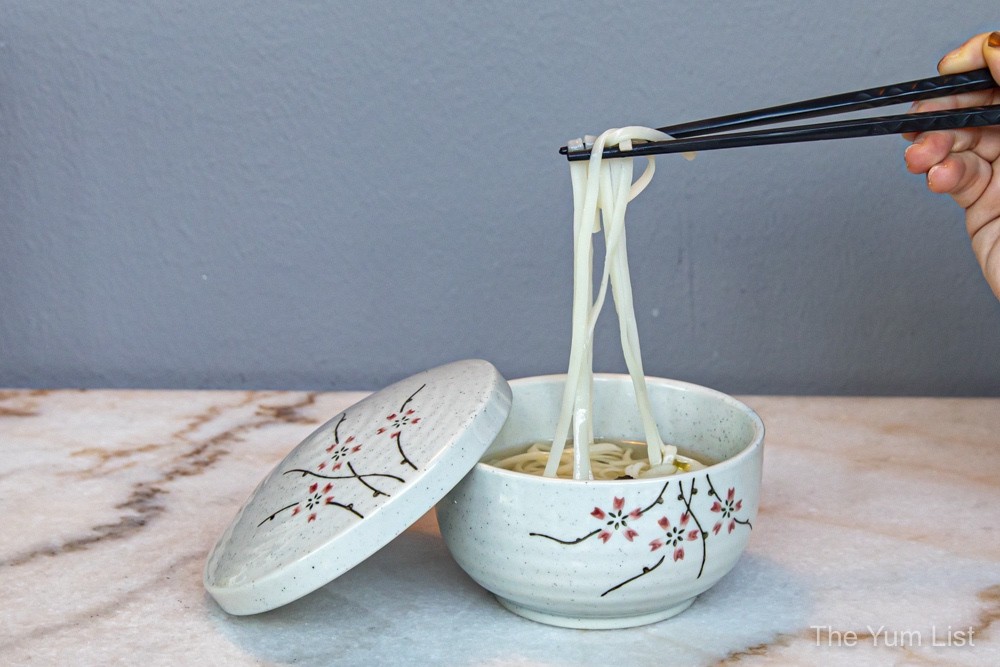 Dessert
The Kuro Goma Ice & Tofu dessert received a classy update. The silken tofu elevated the smooth texture of the sesame ice cream. The traditional red beans were replaced with elegant dates. I liked the unexpected sweetness in an otherwise traditional dessert.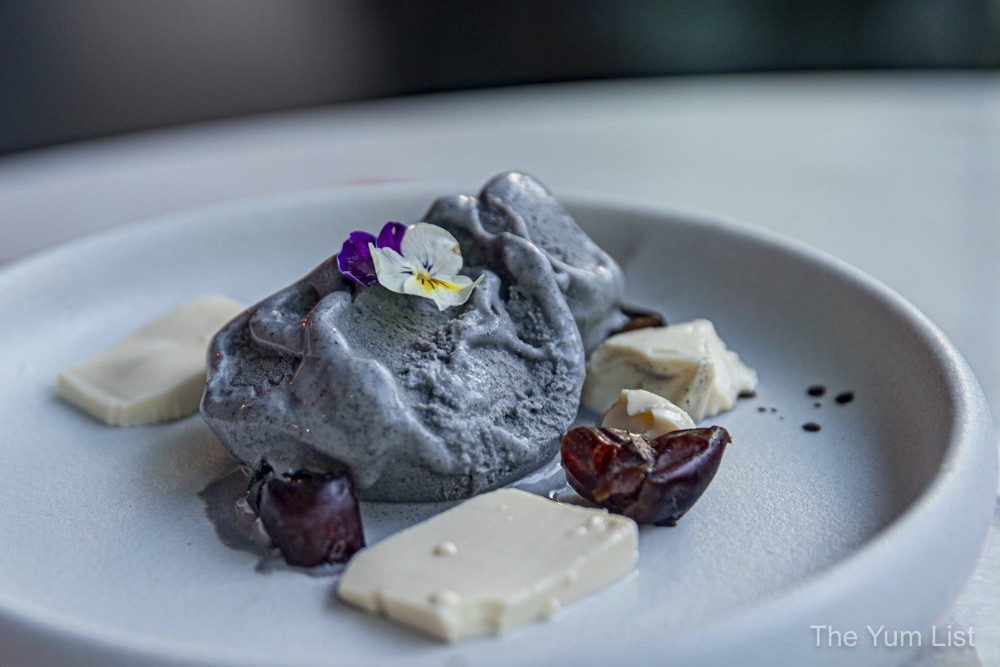 Reasons to visit Hanatei Xclusive: non-traditional omakase, celebrating Japanese seafood and speciality salts; give the chef a budget, and he will prepare an omakase to match (minimum RM250++ per pax); well-balanced, creative infusions and a two-hour free-flow house sake from 4-7pm at So-Bar; conveniently located in the city centre just behind Ampang Park LRT station.
Hanatei Xclusive Japanese Restaurant
Big Three Food Square
G-01, Menara Binjai, Jalan Binjai
50450 Kuala Lumpur, Malaysia
+60 12 964 7933
www.hanatei.com.my
Hanatei Xclusive Opening Hours
Daily
Lunch: 11 am – 3pm & Dinner 6 pm – 10 pm
Find more Japanese restaurants in KL here, and stay up-to-date with the latest gourmet and travel recommendations for Malaysia here and here.