Bao Bao Kit
Monica Tindall
Not long ago, I posted a list of fave meat-free dishes in KL. The vegetarian bao from Da Bao was one of my top picks. This week I'm back satisfying cravings but this time broadening my horizons with the restaurant's Bao Bao Kit. 
Bao Bao Kit
Da Bao's Bao Bao Kit is a box of mixed mini buns filled with their best-selling flavours. While I highly recommend a dine-in visit when you can, to relish the complete experience and vibrant setting, this delivery will do just nicely in the meantime.
The boxes come in two sizes – six bao (RM 88) or three (RM 48). We love the variety found in the half dozen, so go with the sixer. This is an excellent way to sample across the menu to decide on your favourite for the next time you're able to visit in person (or takeaway). *In case you're wondering, my best-loved is the vegetarian, closely followed by the Mexican chicken, of which, surprisingly, hubby is also in agreement. They're also guaranteed to put some joy in someone's day if gifted, especially during these movement restrictions.
We find Pork Bao, Spicy Chicken Bao, Soft Shell Crab Bao, Lamb Bao, Vegetarian Bao, and Mexican Chicken Bao in the Bao Bao Kit. The buns are just the right size for picking up in one hand and devouring in two to three bites (my mouth) or one bite (hubby's chompers). The bread is light and fluffy yet sturdy enough to maintain the juicy filling of each. 
The highlight of the pork is the soft sake-braised belly enriched with crushed peanuts, preserved mustard greens, crispy pork lard and coriander. The spicy chicken has an awesome buttermilk coat and chilli garlic mayo. A rendang sauce, caramelized jackfruit and pickled bunga kantan (love) make the lamb something special. Beer batter is the secret to the soft-shell crab's success, and the Mexican chicken boasts black beans and avocado. Finally, the veggie bao hugs a thick slice of firm pan-fried tofu and a cacophony of accompaniments that magically come together despite their randomness. Sweet potato mole, Brussels sprouts, pickled red onions, ulam raja, dragonfruit salsa, sambal and orange balsamic glaze – don't question the wacky combo, just order it. 
You can get your hands on a Bao Bao Kit with a one-day advance pre-order by messaging Da Bao's Facebook or Instagram page. Pick-up or delivery is Tuesday to Sunday between 12 noon and 9 pm. These boxes make excellent sampling kits or gifts for friends stuck at home.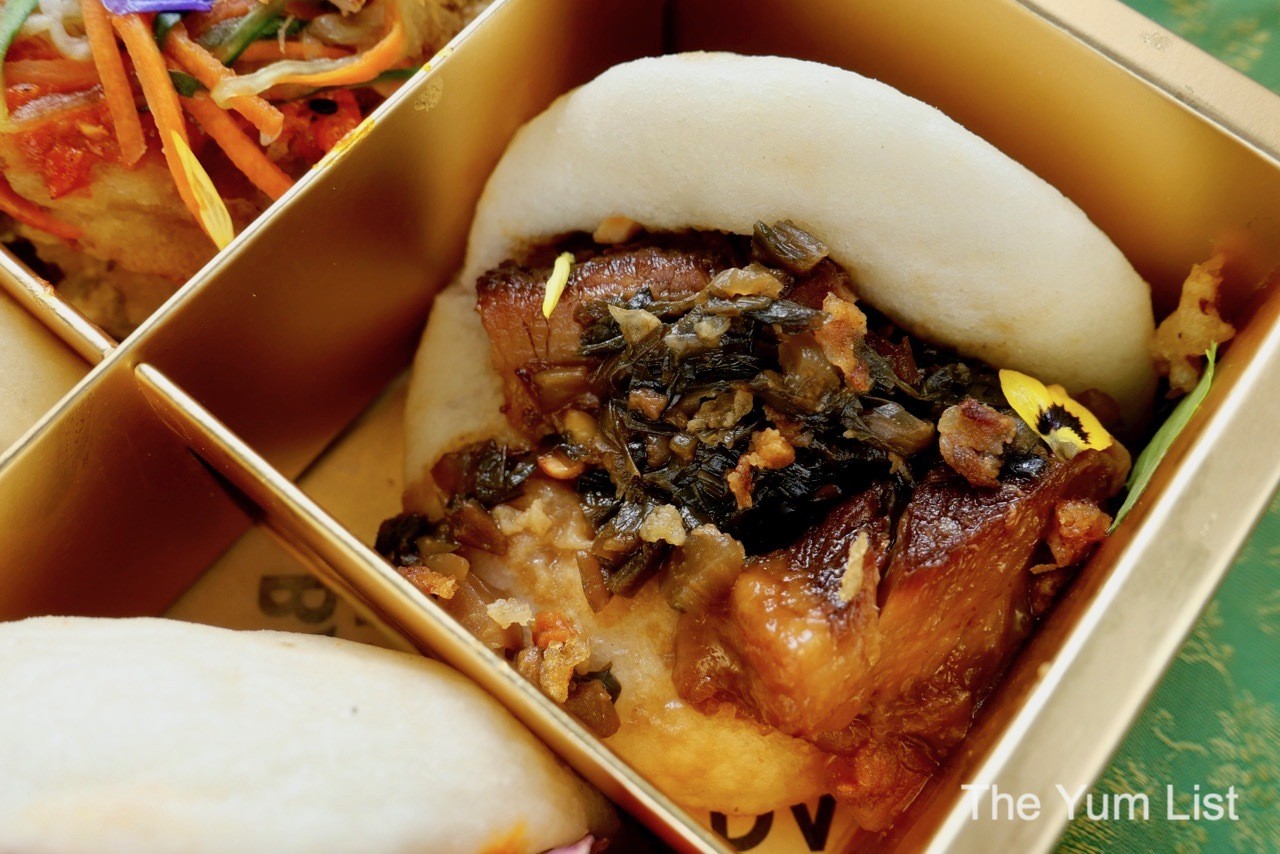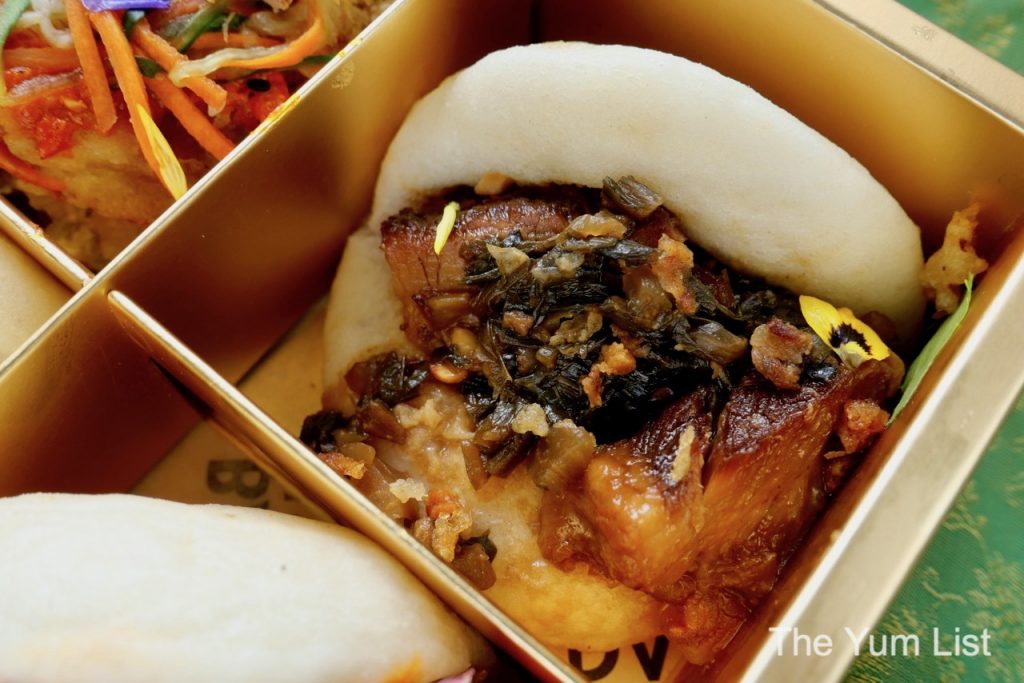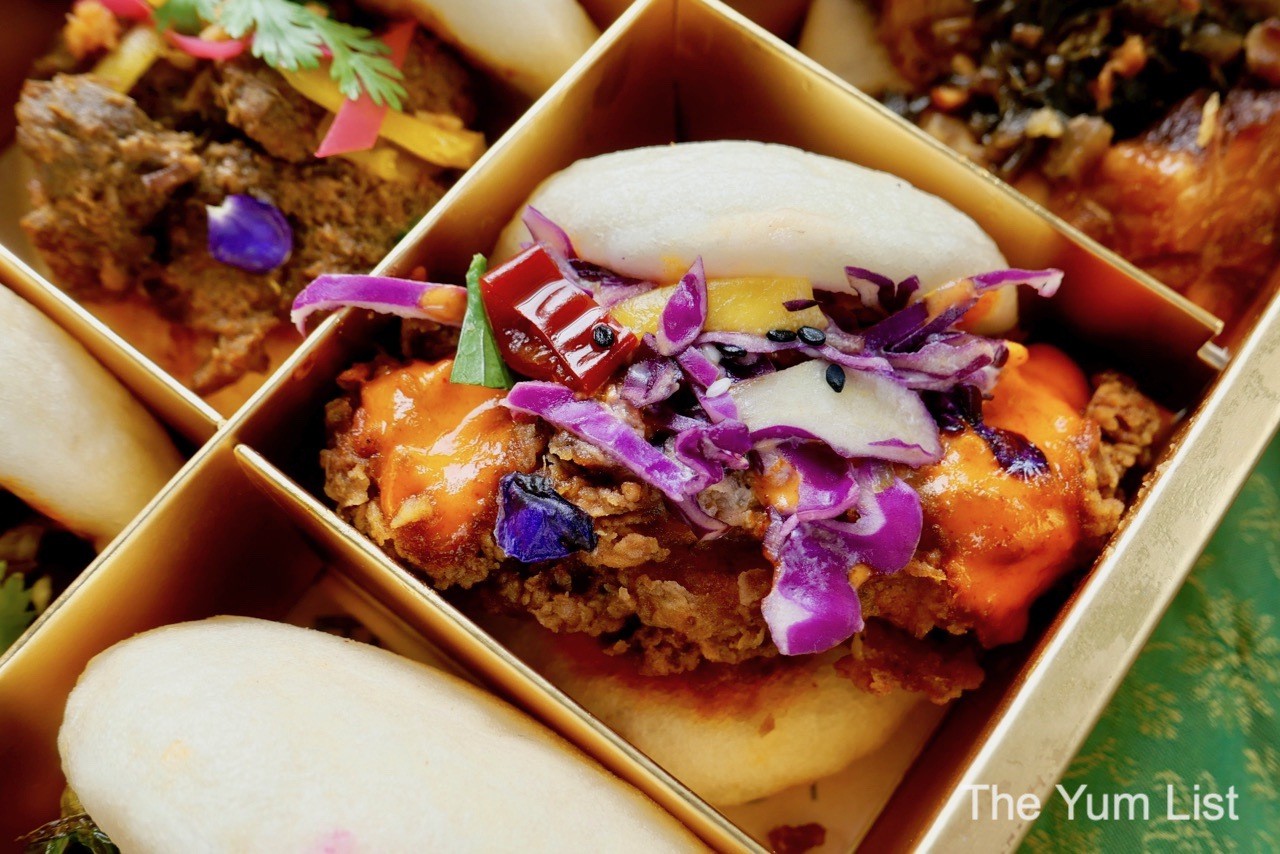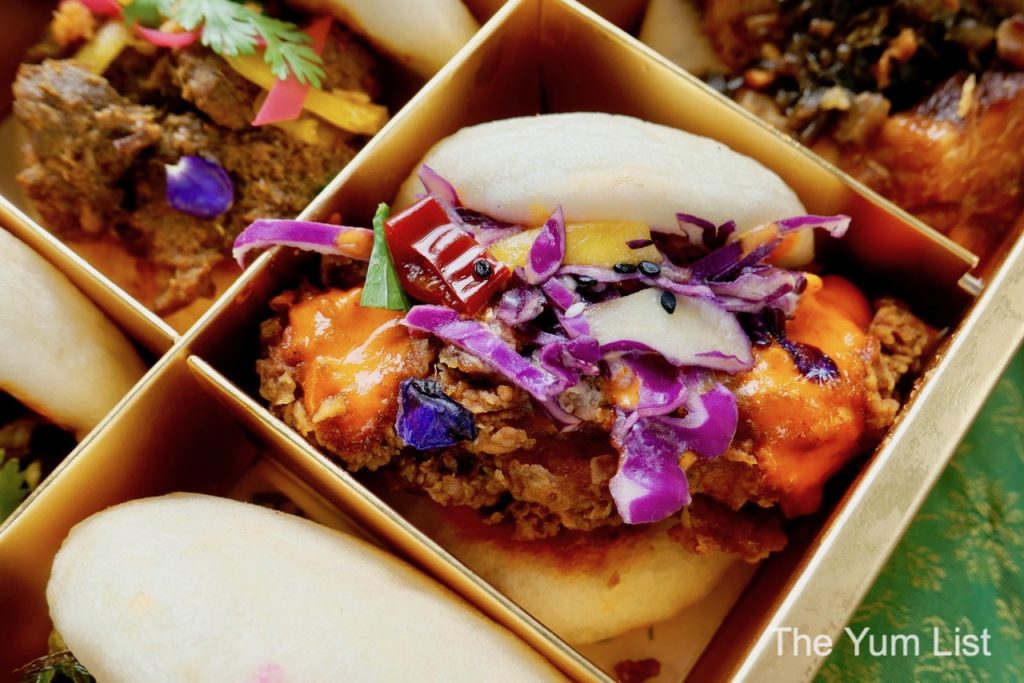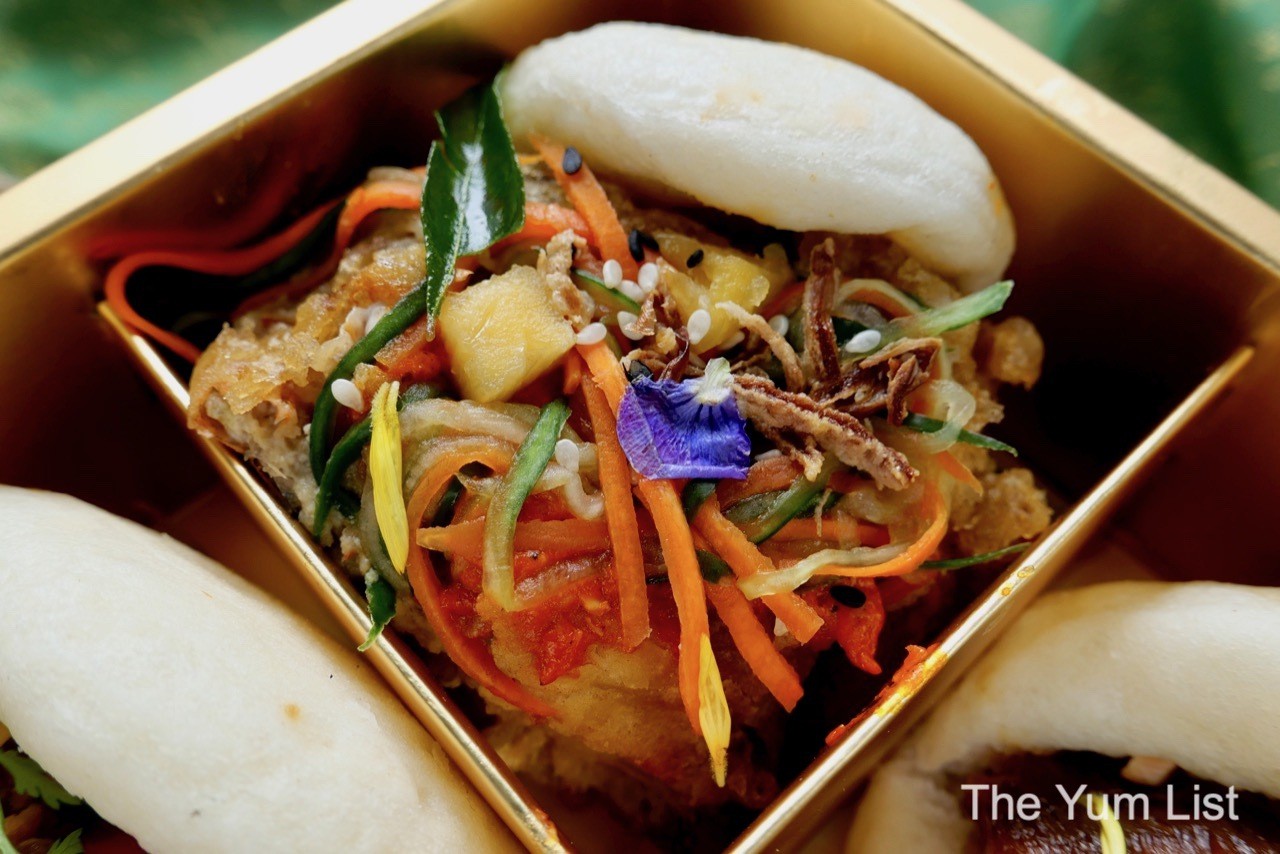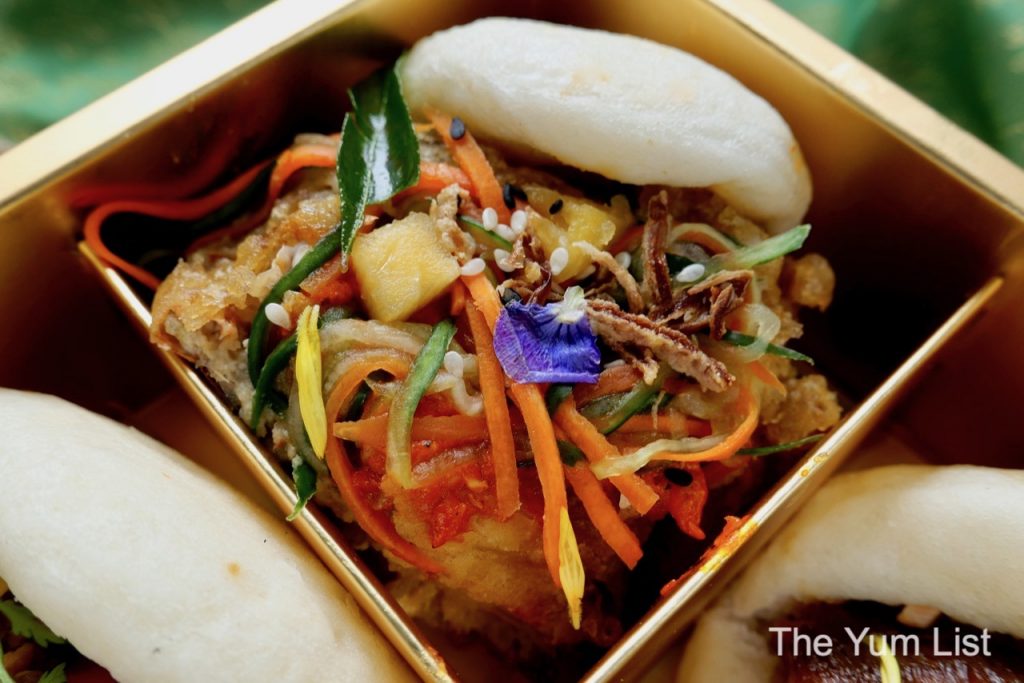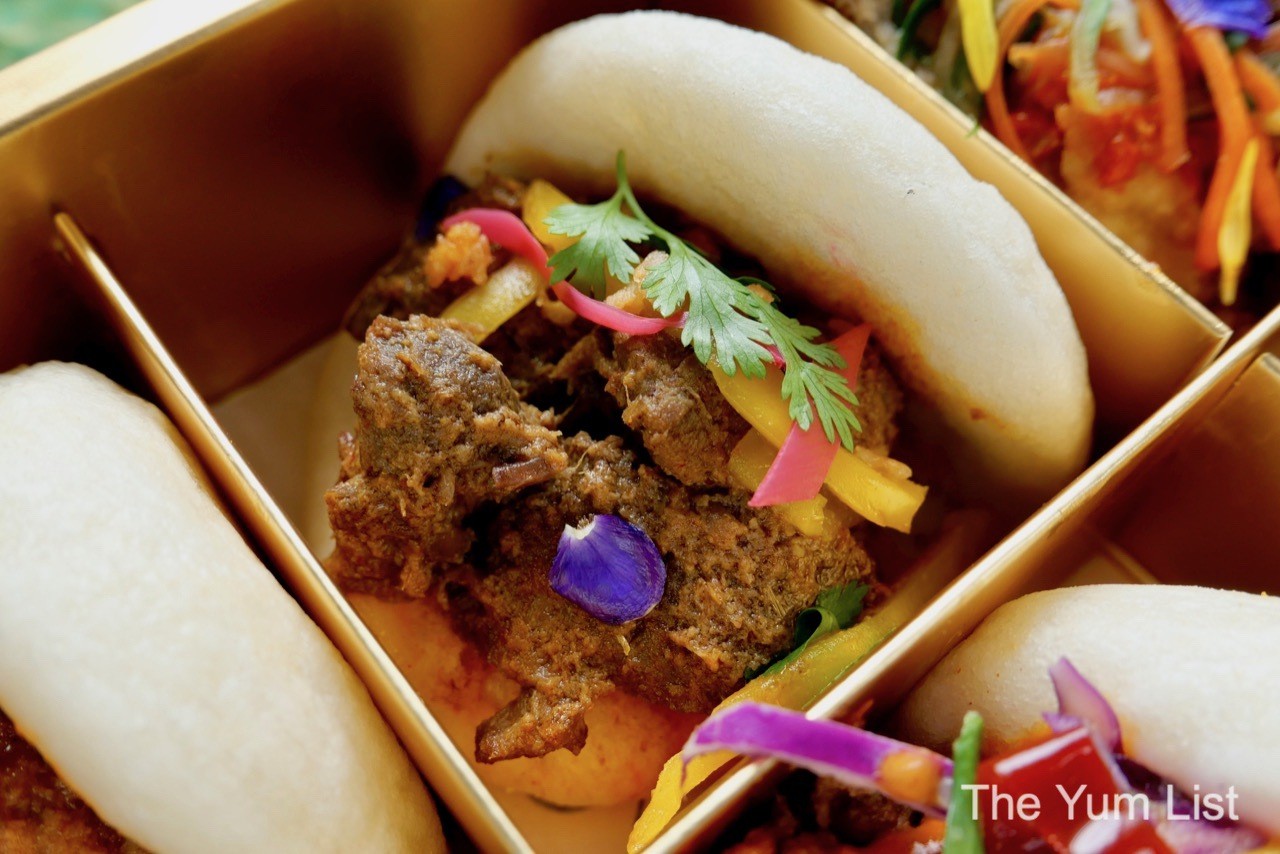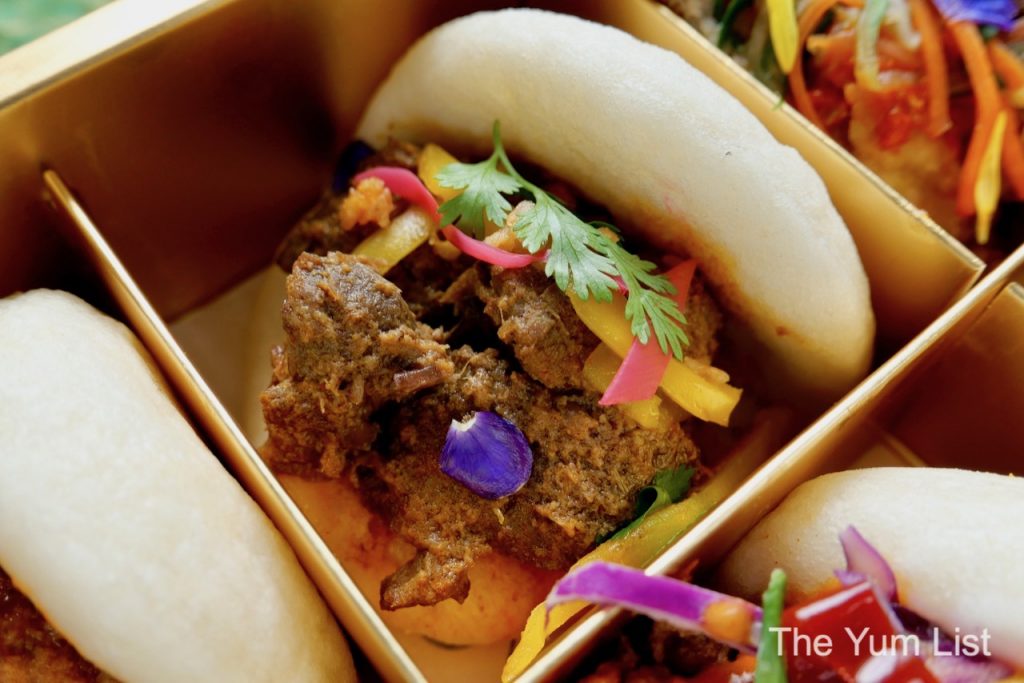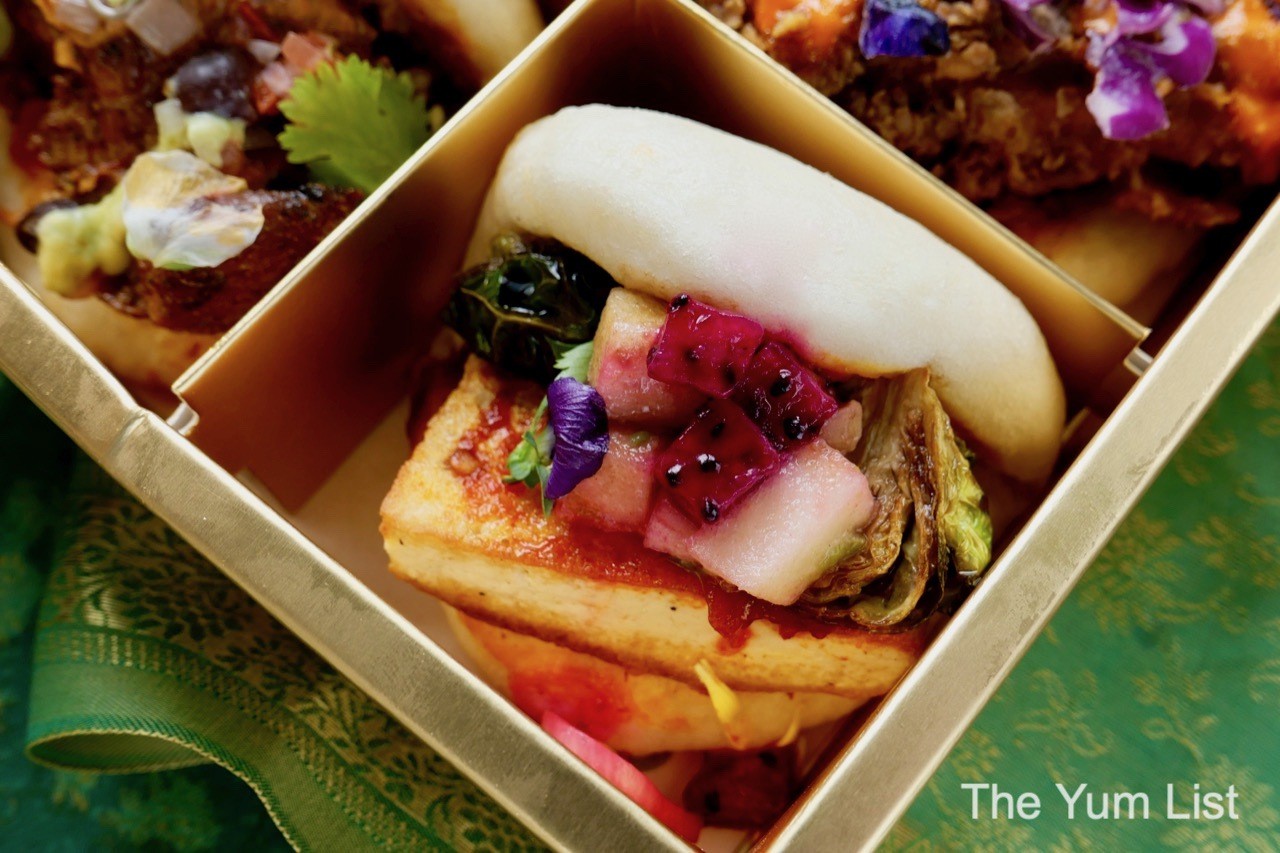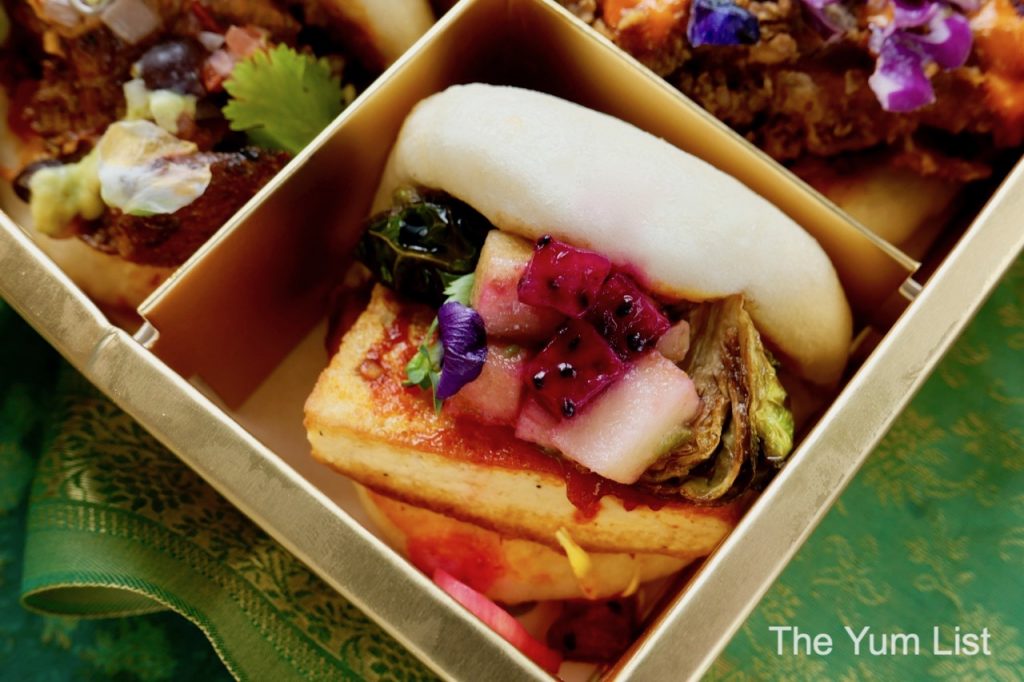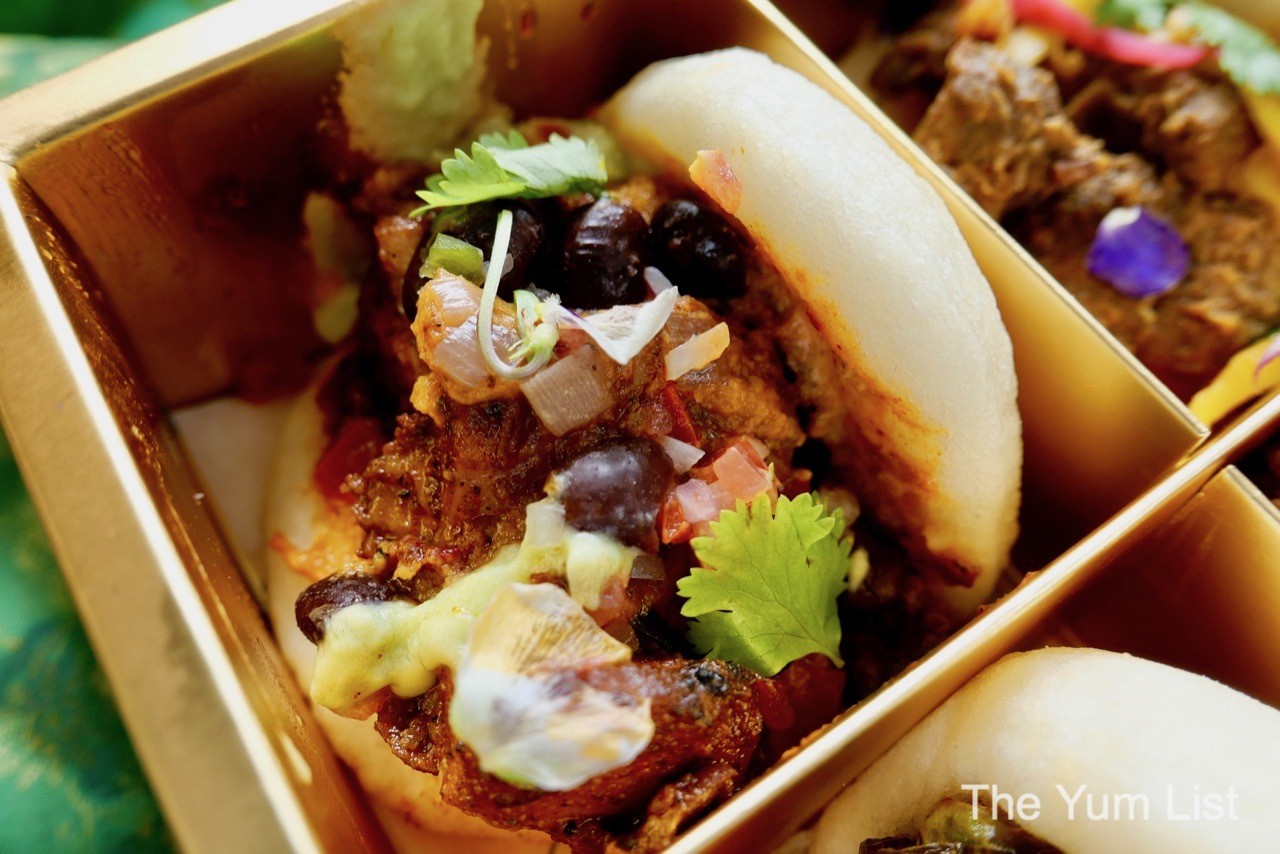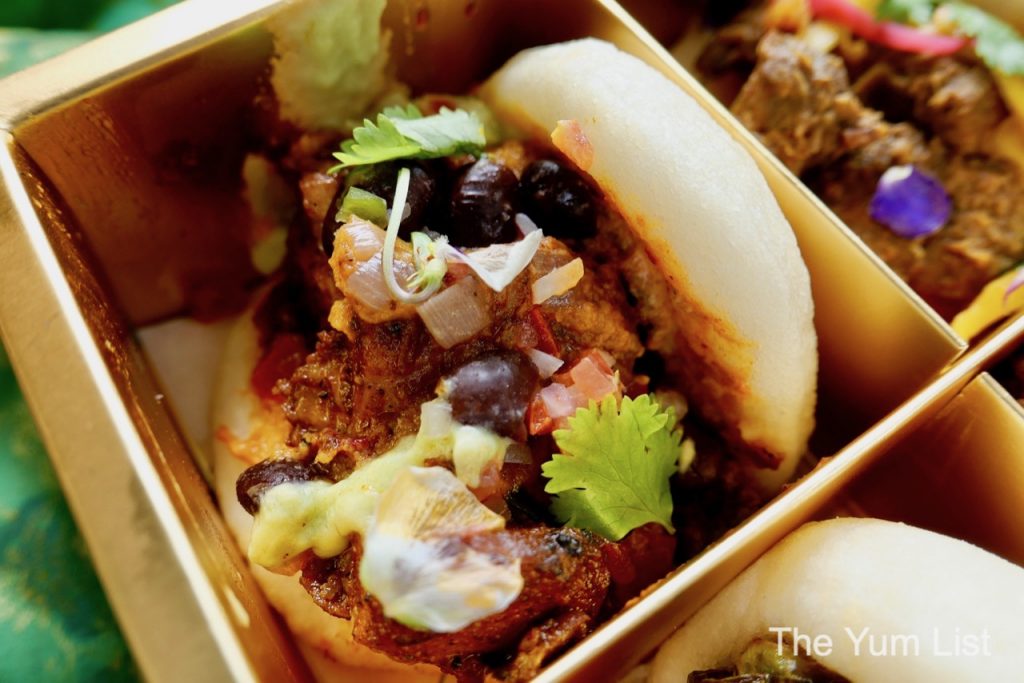 Bottled Cocktails
Really treat yourself (or whoever you're gifting) by adding some bottled cocktails (RM 42). Da Bao has packaged them beautifully in tall hexagonal prisms with cork tops. Do send the bottles back if you're not going to use them yourselves. They're happy to reduce waste by reusing them. Already on ice and garnished, they're good to go immediately on arrival.
I have tastebuds for drinks that are sour and refreshing or just straight up boozy. Sweet, creamy or too complicated are definitely not for me. The Da Bao team's recommendations for Sirap Limau, Gin & Tonic, Dark & Stormy and Whiskey Sour were well matched. I'd order each of them again in a heartbeat. The first, bright pink, holds bunga kantan-infused gin, red pandan syrup (not too much), lime juice and basil seeds to make a real thirst-quencher. The G&T shows off with a base of Drumshanbo Irish Gin. The Stormy and Sour hold true to their original character, making them both highly enticing in my books.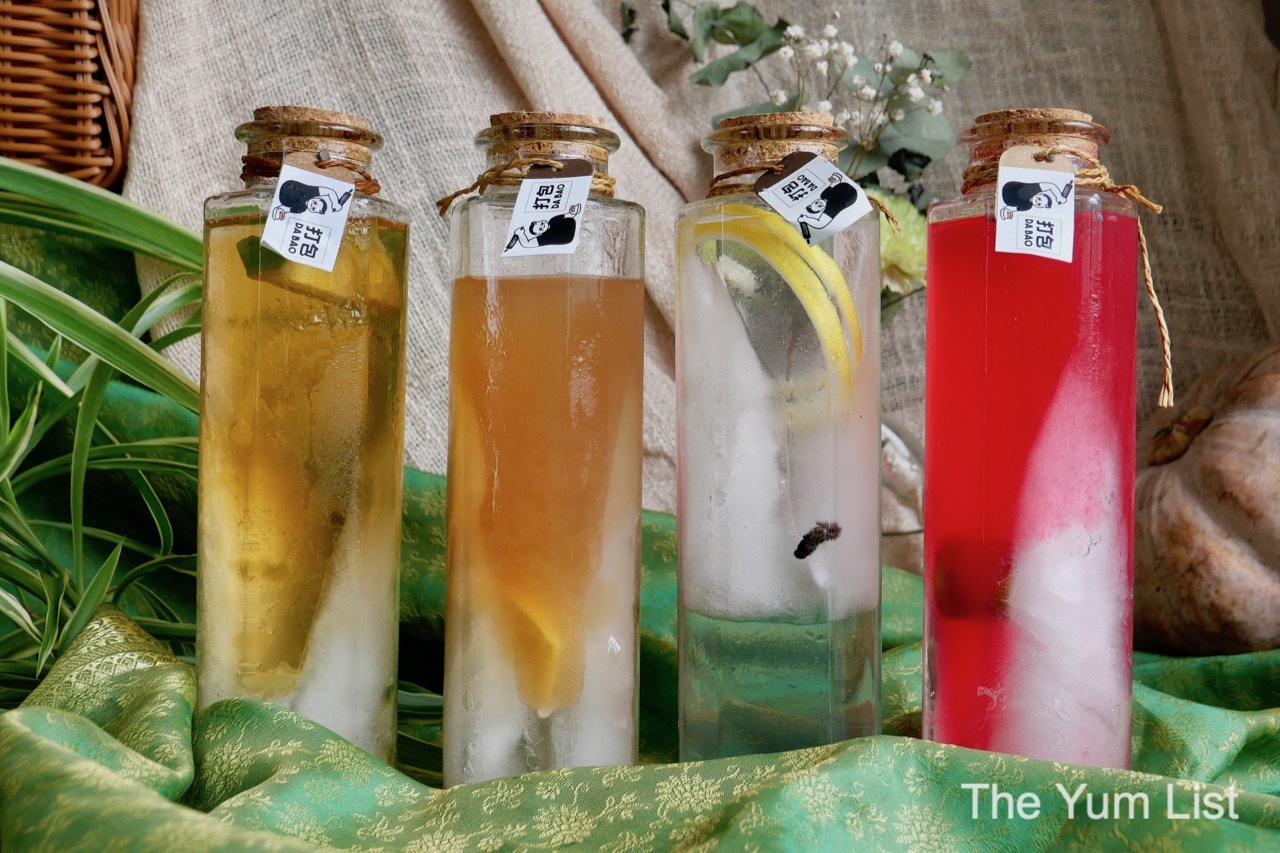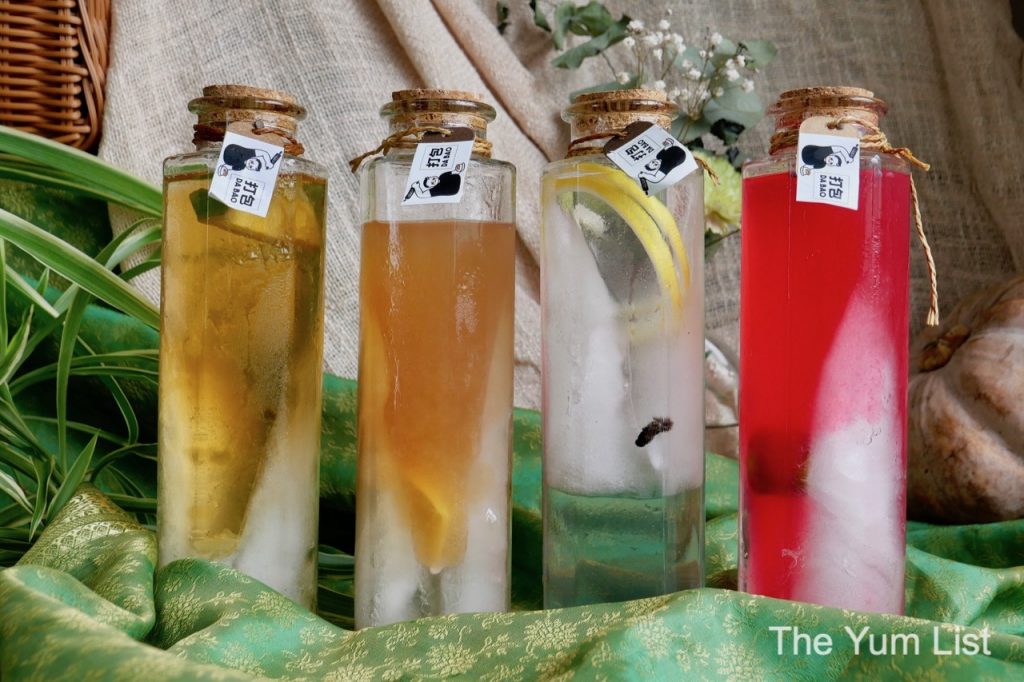 Bottled cocktails (and the rest of their a la carte menu) can be ordered via Beepit. – dabao.beepit.com.
The Bao Bao Kit and bottled cocktails are brilliant innovations that may not have come about if it weren't for the pandemic and the persistence and ingenuity of the team. Let's support local business and hope we can keep them running long enough so that they will still be around when we can dine in once again.
Find more delivery options in KL here and stay up-to-date with the latest gourmet and travel recommendations for Malaysia here and here.