Three Years Old Café
Words: Rebecca Cannon
Photos: Rich Callahan
With interstate and international travel still banned for most of us, people have been trying to find places that make them feel like they've travelled beyond their day-to-day existence. Three Years Old Café offers this opportunity to café hoppers, especially those looking to reminisce about their time in Melbourne, Australia. Three Years Old Café is a collaboration between three Malaysian friends, who met during their time at university in, you guessed it, Melbourne, and wanted to recreate their own slice of the city's famous art and coffee scene.
I am a Perth-ian, which means I've spent a significant portion of my life claiming that a) everything is better in Melbourne and b) I will be moving there shortly. I also have a sister who lives there, so all in all, I feel entitled to comment on the Melbourne coffee scene.
The girls' re-creation of a Melbourne-style café begins in their location choice. It's a short walk from public transport, either bus or LRT Hang Tuah station, but hidden down a seemingly deserted street, or so I thought. The immediate neighbourhood boasts a well-reputed cocktail bar and hipster café nestled between old terrace houses—tick for a Melbourne-like location.
As you approach the white vintage townhouse building, the smell of coffee percolates out onto the street. You gaze inside to see well-dressed people sitting amongst modern white and honey-coloured wooden furnishings. Even the serious coffee machine matches the theme. If the smell of coffee isn't enough to draw you in, then the warm, bright lights will. It feels like a stylish home and, yes, a Melbournian one.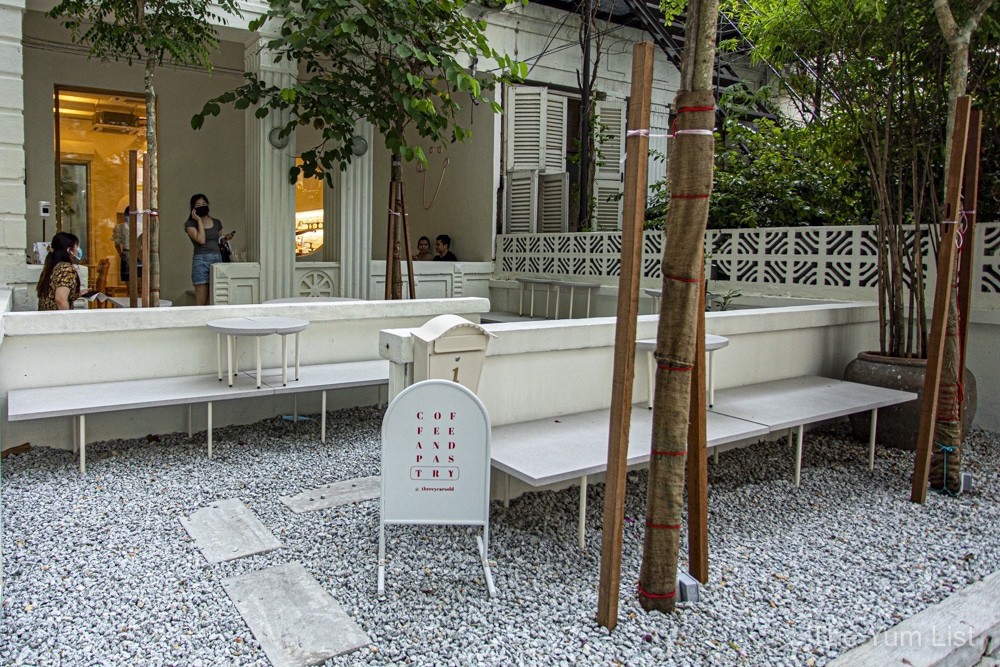 Drinks
The test of any authentic café starts with the drinks' menu, in particular the coffee. The ladies are savvy and know their audience, which means many matcha and sparkling beverages are on offer as well. The coffee beans are from Singaporean based PPP coffee. The cafe caters to the coffee devotees by offering the customers a choice of single-origin from Columbia or a dark mixed blend with beans from India and Brazil. Multiple milk options are available, catering for the lactose intolerant to flavour brave.
The Cappuccino (RM11) received the coffee drinkers tick of approval. They were especially thankful to have found an excellent dark roast with many cafes serving a lighter treatment these days. The Matcha Latte (RM13) had an earthy flavour and, like the coffee, was presented with wonderful foam art. The sparkling drinks are all made in house. The Afternoon in Bangkok (RM15) is a refreshing drink mixing passionfruit, lemongrass, ginger and kaffir lime leaves.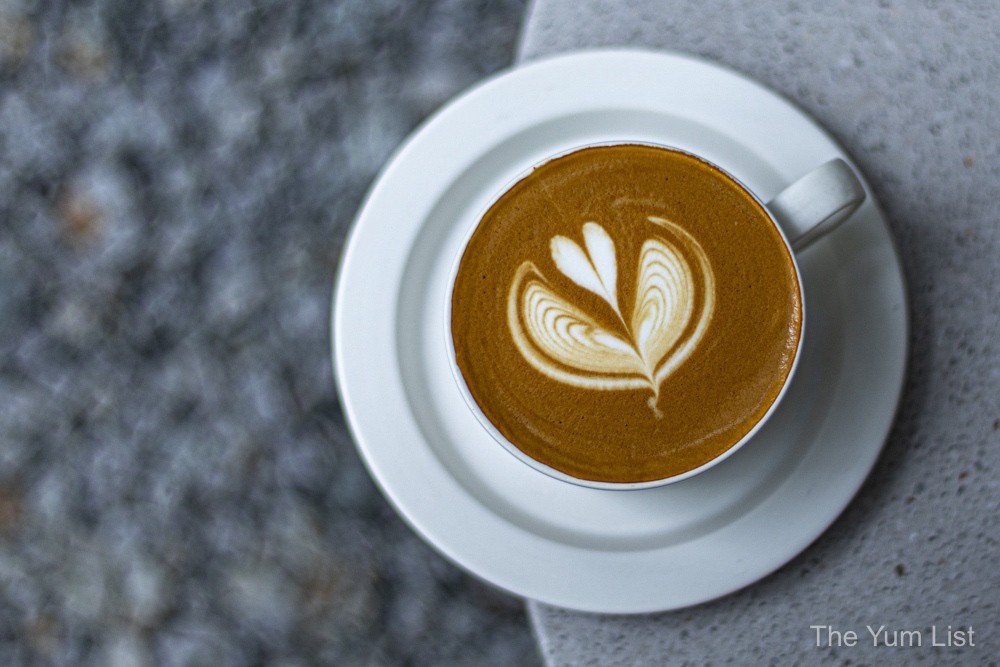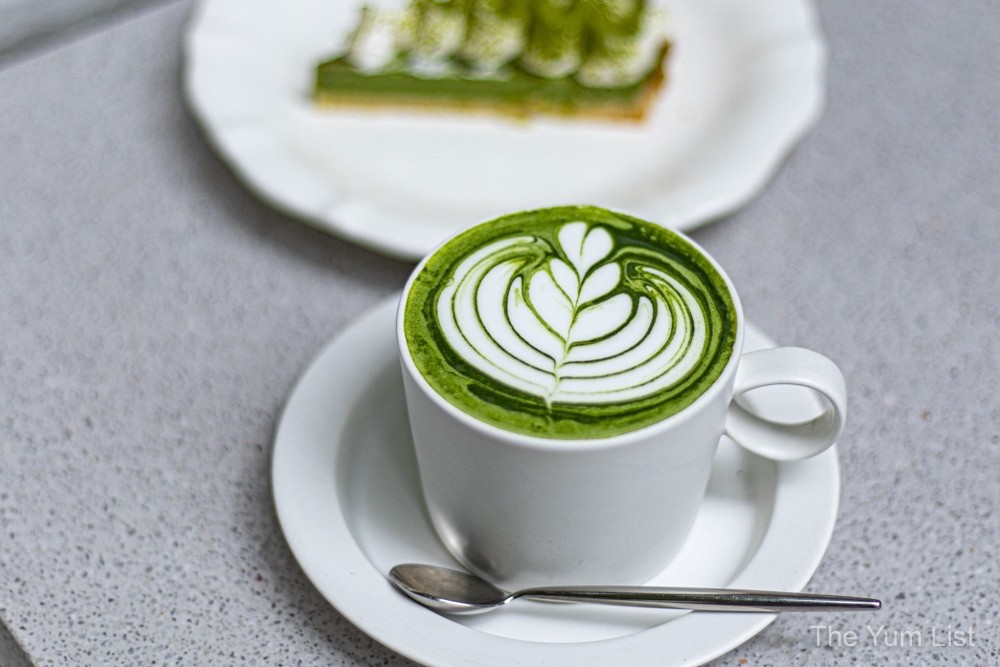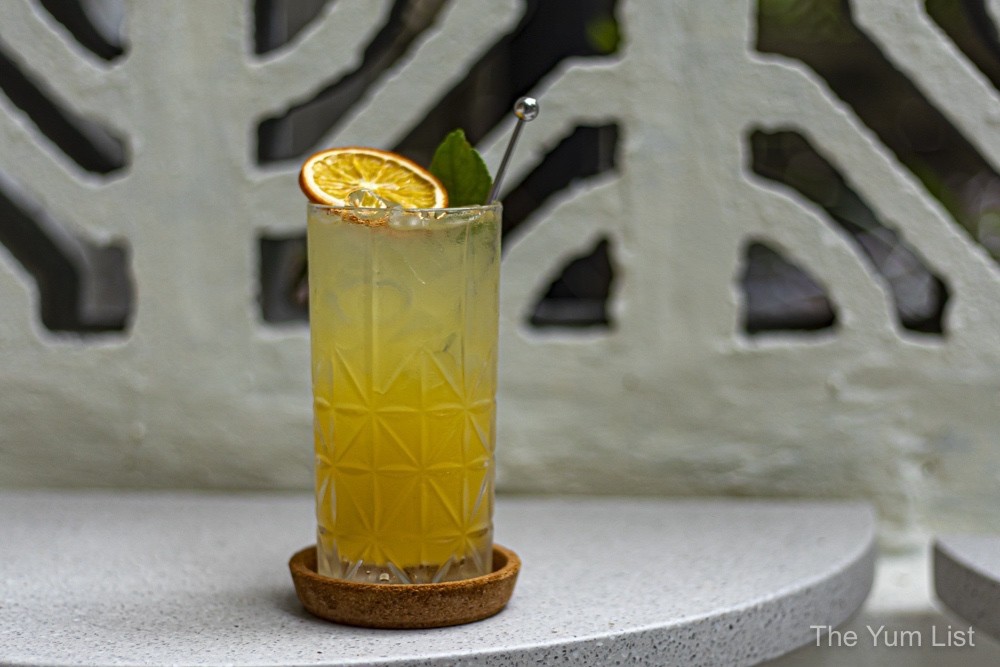 Three Years Old Café – Cakes
The focal point of the café was the counter which contained the coffee machine, till and…. cakes!
There were tempting bites in glass-covered stands by the checkout. Whole cakes are given pride of place in the cabinet below, lit with strip lighting making them look like stars in the limelight. We sampled the Passionfruit Tart (RM16) and Genmaicha Pie (RM17). Passionfruit curd is less well known than the typical lemon curd. It's sweeter and has little of the sharpness associated with the citrus. The curd had a perfect consistency. It was soft yet held its shape but always looking ready to begin a slow journey down with gravity.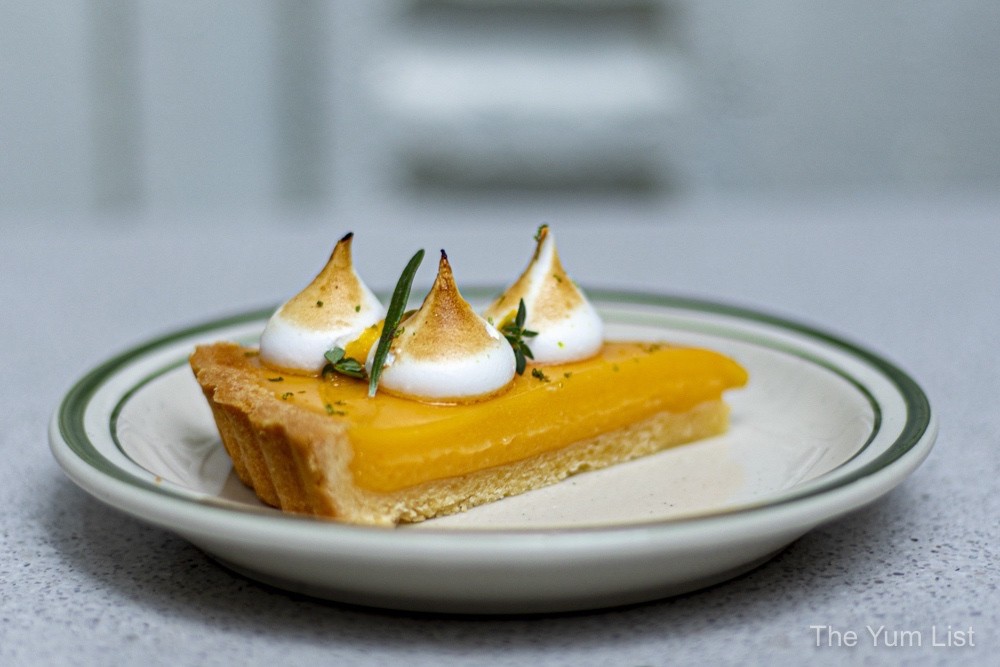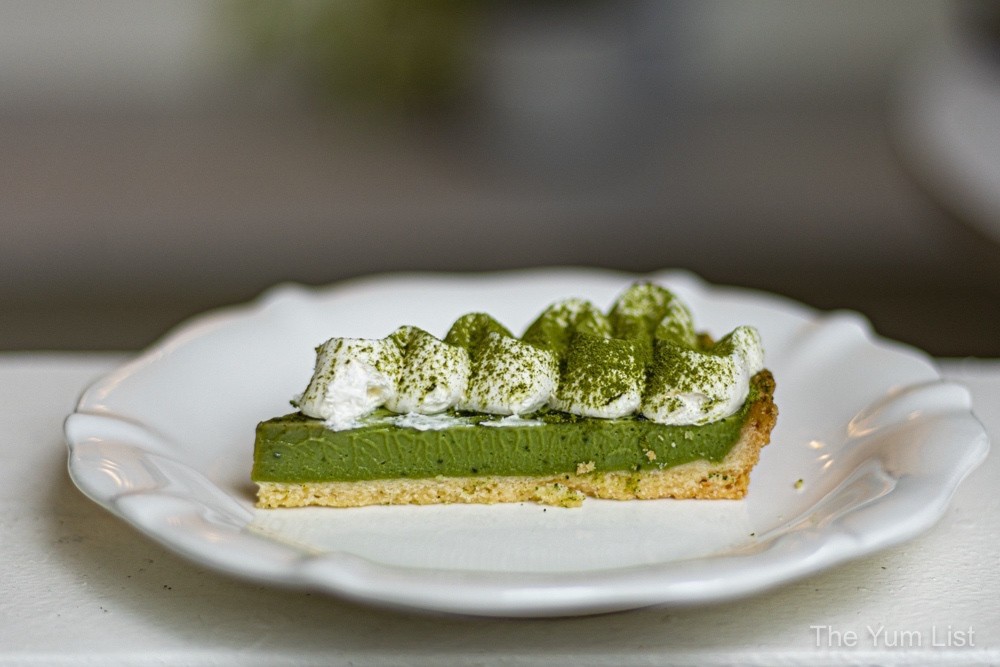 Breakfast Options
On their bright, fresh menu, the Three Years Old Café offers various western breakfast and lunch options made with a hint of a Malaysian flair. From the breakfast menu (9:30-11:30am), we sampled the Granola and Sourdough Toast with umami butter and berry component.
The fairy's jewel box, sorry I mean the Granola (RM20), was so colourful in its bowl with fresh-cut fruits (including strawberries) and wisteria and pansy petals sprinkled on top, you'll forgive me for thinking I had been handed Titania's jewellery. The granola was not only a joy to behold. It was a joy to eat. The oats were a good ratio with the nuts and seeds and coating that made it sweet, sticky and crunchy with a lovely caramelised flavour. Delish when mixed with the natural yoghurt and fruit to make it a breakfast bowl to remember.
I am always hesitant to order the 'simple' toast option when out. After all, I can just make it at home, right? However, this doesn't apply to the Sourdough Toast at Three Years Old Café. For once, the butter was not the support act to the jam. It was the star! The umami butter is unique; it's garlicky, salty and well umami. I would return just to eat butter on toast here!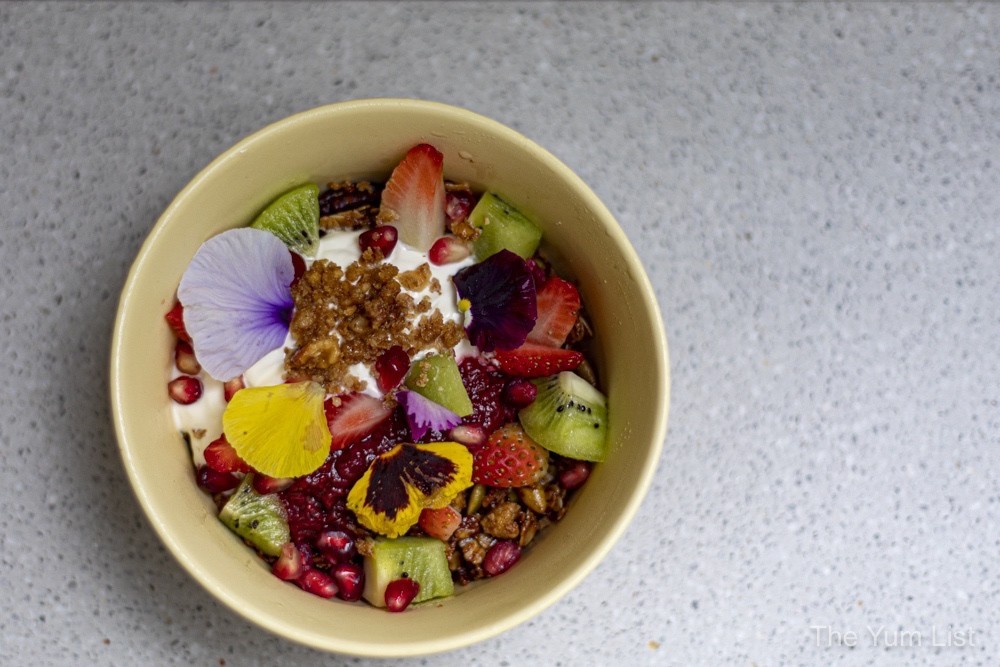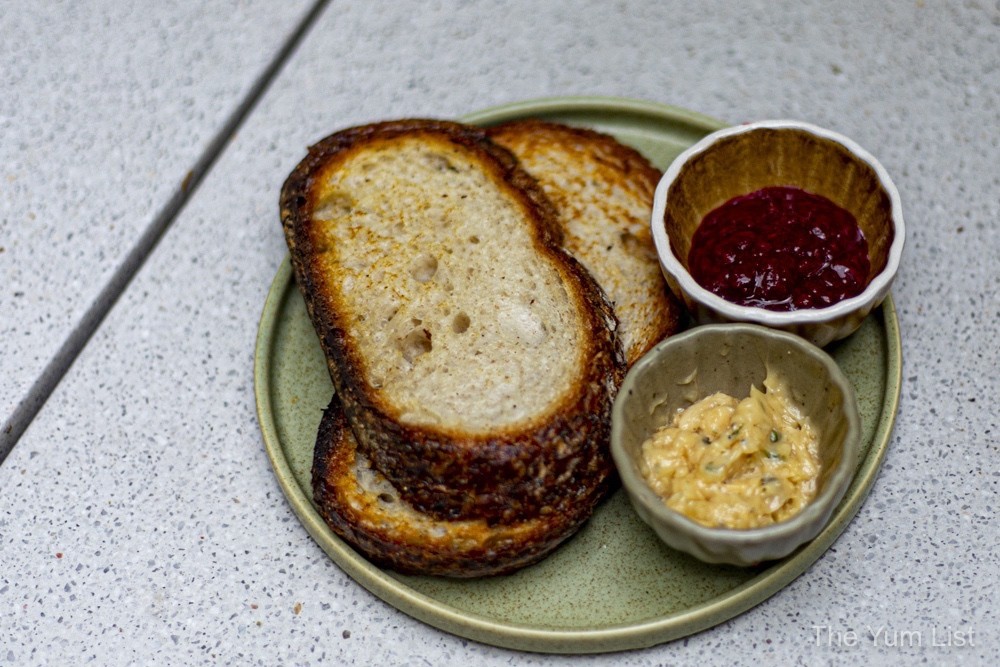 Three Years Old Café – Lunch Options
Scanning over the lunch options made me think I was standing in a café back home; sandwiches, plates of pasta and salads. We ended up settling on; Smoked Duck Aglio Olio (RM24), Vegetarian Pesto Penne (RM25), Pumpkin Patch Salad (RM20) and Grilled Chicken Sandwich (RM25).
The Smoked Duck Aglio Olio was a nice oily pasta with a chilli kick at the end. They have got the oil to pasta ratio well-refined as was there's only a film of oil covering the spaghetti strands and not a pool at the bottom. The sun-dried cherry tomatoes and slightly sweet sliced smoked duck were a lovely addition to this dish.
I adored the Grilled Chicken Sandwich was freshly made to order and not just toasted to order. This makes the lettuce fresh and crisp despite being generously coated in herby mayo. The chicken is thigh chop meat and cooked in its skin, making it a more flavourful chicken sandwich than I would expect, but it's a perfect variation.
The Pumpkin Patch Salad is a greenies heaven, that by the addition of roasted pumpkin, feta cheese and quinoa, didn't taste 'green'.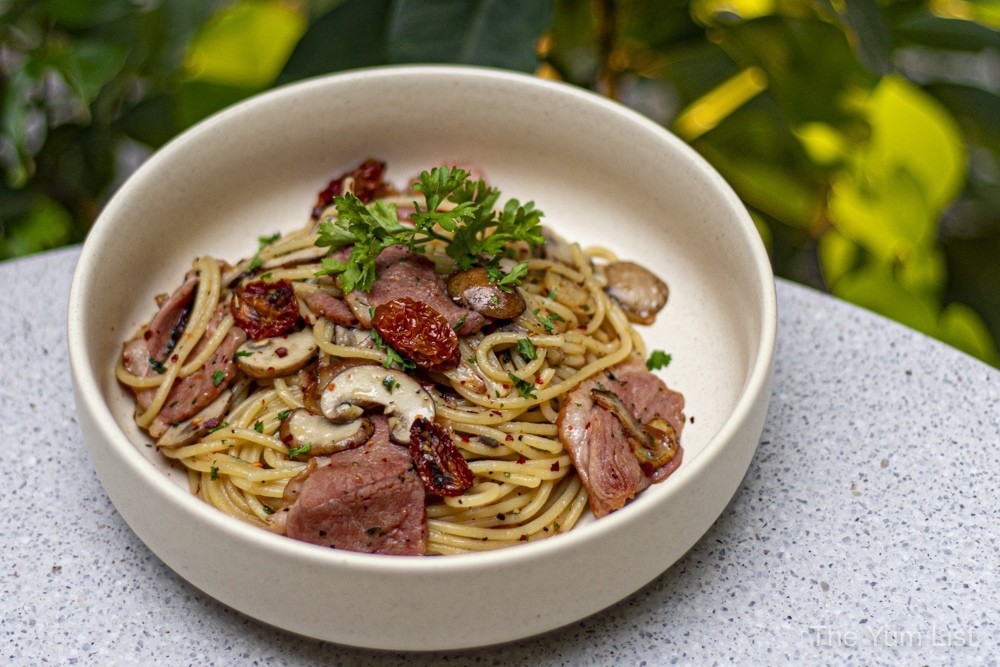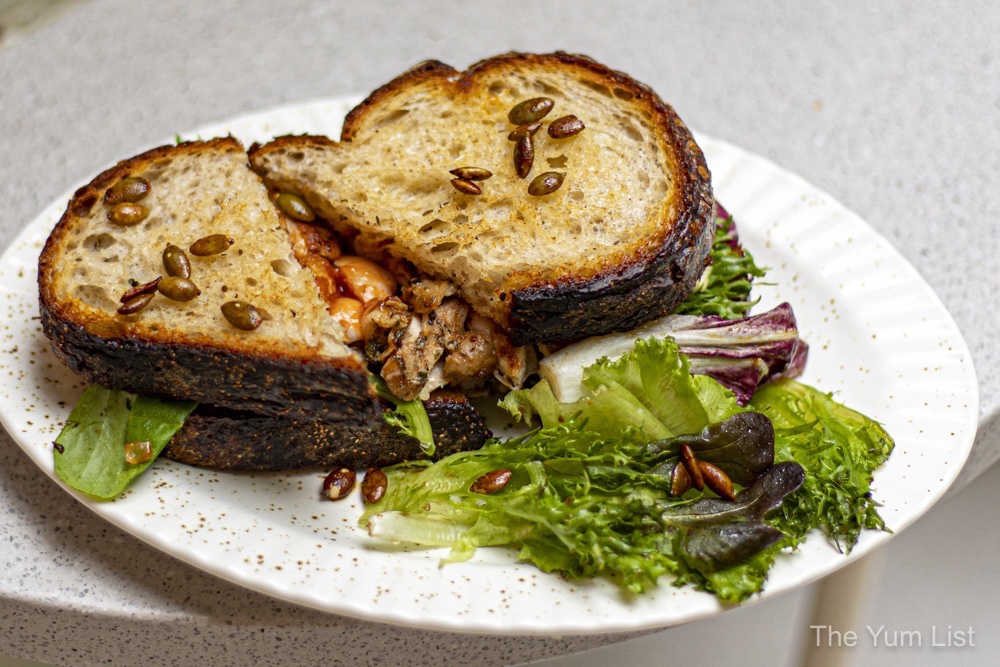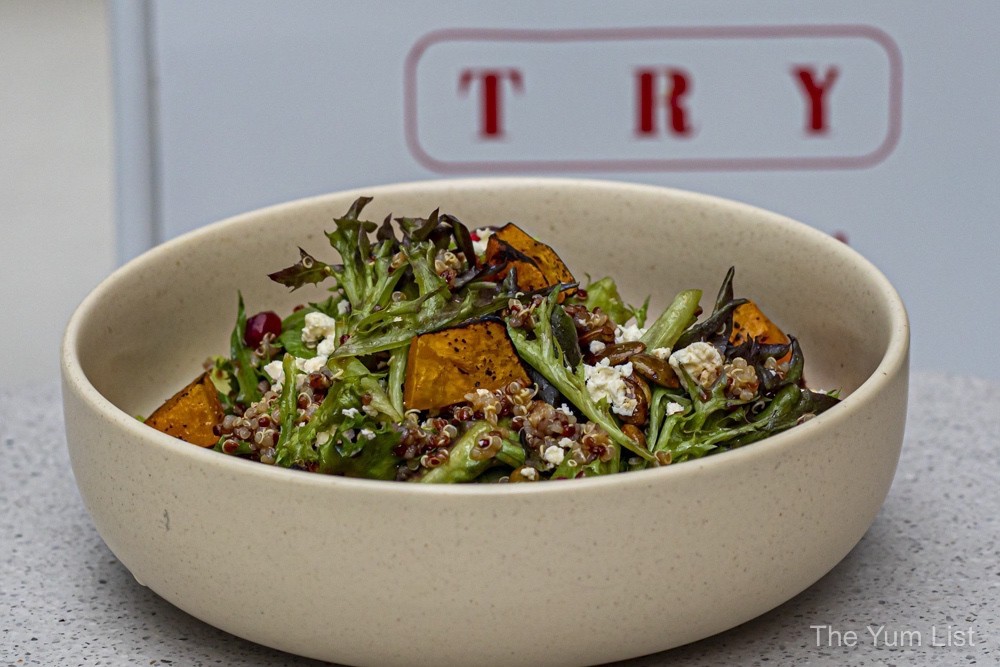 Three Years Old Café Review
Three Years Old Café is a delightful place to sit with friends and enjoy drinks and some light food. The Café is incredibly Instagram-able, so it is often bustling, but it never feels crowded. This is thanks to the building choice of a renovated townhouse. There are two stories as well as a patio and garden to enjoy your selection in. All areas offer numerous alcoves, so you get the dual benefit of a lively café with privacy for you and your friends. The white walls and bright lights make every shot visually stunning, and the seeming plainness allows you to be the star of the photo. Even if you do not like to 'feed your phone' with Instagram shots, take care to come well-dressed, as I'm sure you'll end up in the background of many other happy snappers.
Reasons to visit Three Years Old Café: Perfect Instagram photos no matter what you shoot, well-made coffee, excellent in-house baked cakes (yummy passion fruit curd), must order the Unami Butter Toast.
Three Years Old Café
1, Jalan Sin Chew Kee, Bukit Bintang
50150 Kuala Lumpur, Malaysia
+6 03 2110 6666
www.facebook.com/threeyearsoldcafe
[email protected]
Delivery Menu: https://linktr.ee/threeyearsold
Three Years Old Café Opening Hours
Daily 9 am – 6 pm
*Vegetarian Options
*Non-certified Halal Options
*Lactose-free Drinks
Find more of our favourite cafes in Kuala Lumpur here and stay up-to-date with the latest gourmet and travel recommendations for the country here and here.