Ăn Viet, Vietnamese Food Delivery KL
Monica Tindall
*Discount for readers of The Yum List at the end.
Consistently grateful for the diversity of food delivery options we have at our fingertips in KL, today we head east with an order of Vietnamese cuisine from Ăn Viet.
Delivery or self-pickup are relatively easy to arrange from Ăn Viet, having four outlets in Klang Valley and Penang – The Gardens Mall, Mid Valley City, Sunway Pyramid, Paradigm Mall and Gurney Plaza. Claiming to make everything from scratch, we're hoping to find fresh ingredients and that just-made characteristic traditional Vietnamese cooking is renowned for.
Something Light
Our light beginnings do not disappoint. Rice Paper & Green Mango Salad (RM14.90) is vibrant with rice paper strips, shredded green mango and carrot, halved quail's eggs, cherry tomatoes, and roasted peanuts. It's tossed together with a spicy, tangy dressing complementing the freshness of the salad.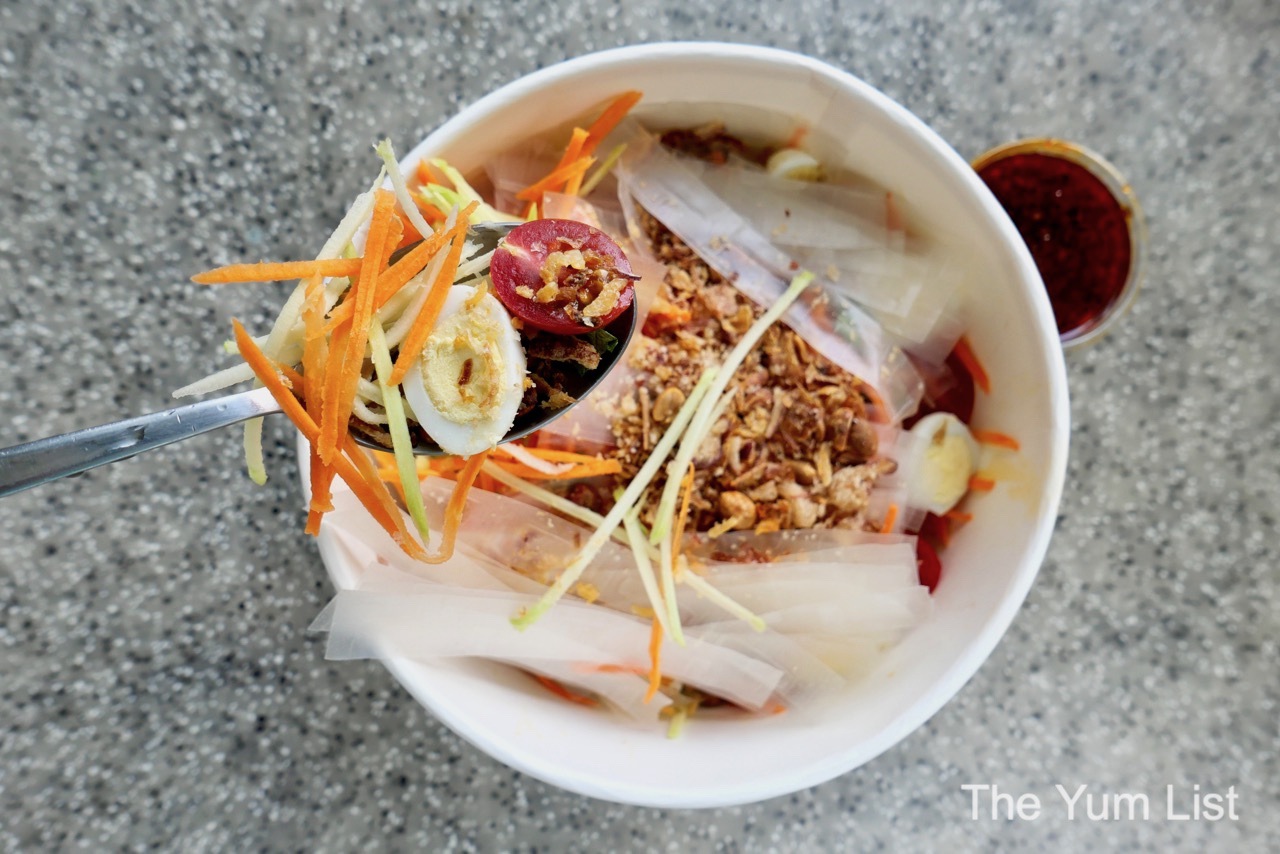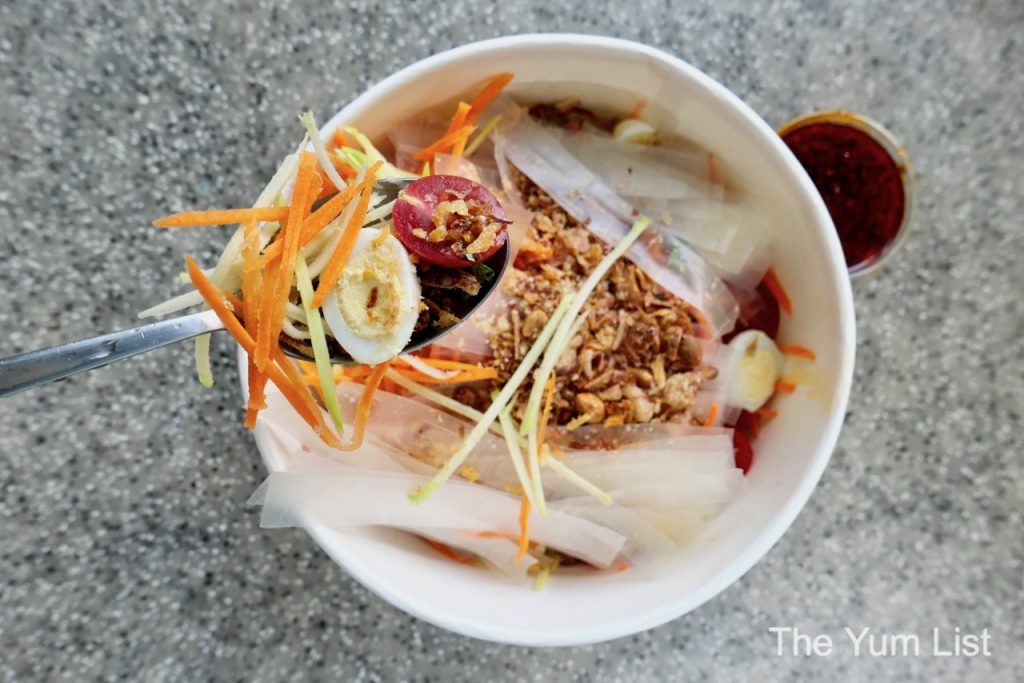 In my opinion, you can't go wrong with Fresh Spring Rolls with Tiger Prawns (RM9.90). Ăn Viet proves me right with their light and tasty wraps. A tiger prawn is visible on top of each roll through their translucent rice paper wrapping. Springy vermicelli noodles, shredded carrot, cucumber, homemade pickles and herbs stuff the parcel. The tangy dipping sauce is a perfect companion.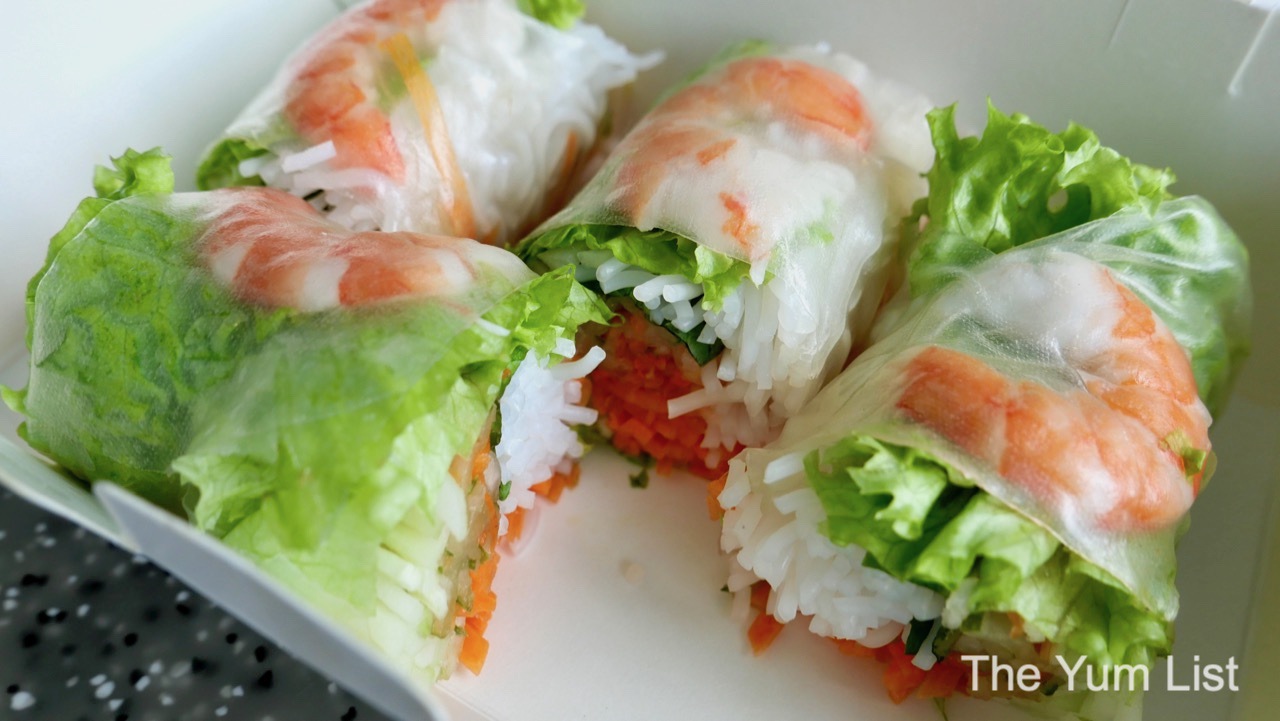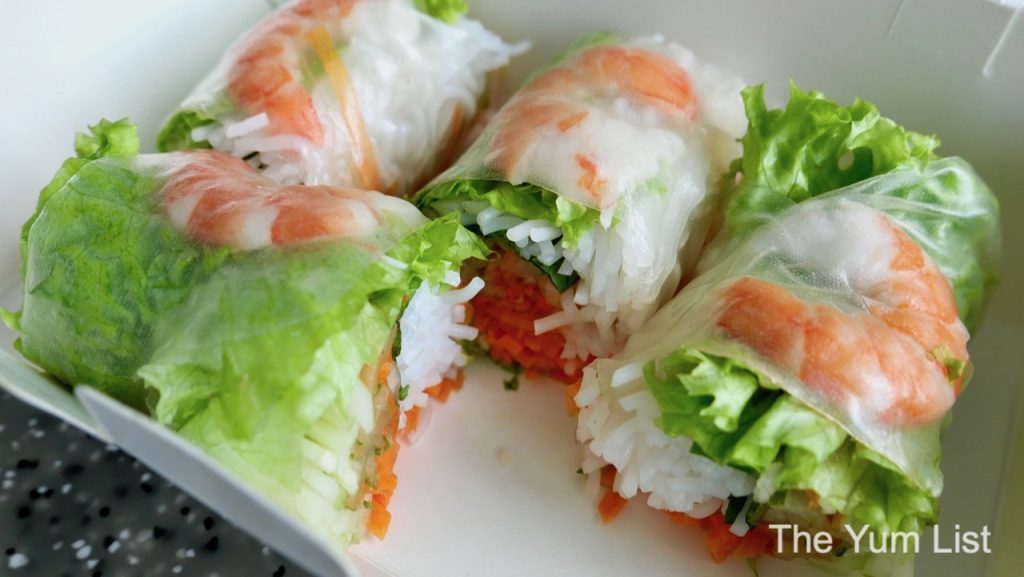 Bánh Mì
What's a Vietnamese feast without bánh mì? Some might judge the quality of the restaurant on the sandwich alone. Again, we are happy with Ăn Viet's recipe. Their Vietnamese Baguette with Grilled Pork Chop (RM14.90) travels well. Baking paper has been carefully inserted between the filling and the bread, ensuring the combo stays crisp, not soggy. A lightly toasted Vietnamese baguette sports a paper-thin crust and cloud-like middle. Grilled pork chop, pork pâte, pickles, cucumber, tomato, green coral lettuce, coriander, and sriracha sauce make a tasty stuffing. (*Side note: with our order, I only manage a bite of this and save the rest for the next day. Gently heated in the oven, it's like brand new. Excellent staying power!)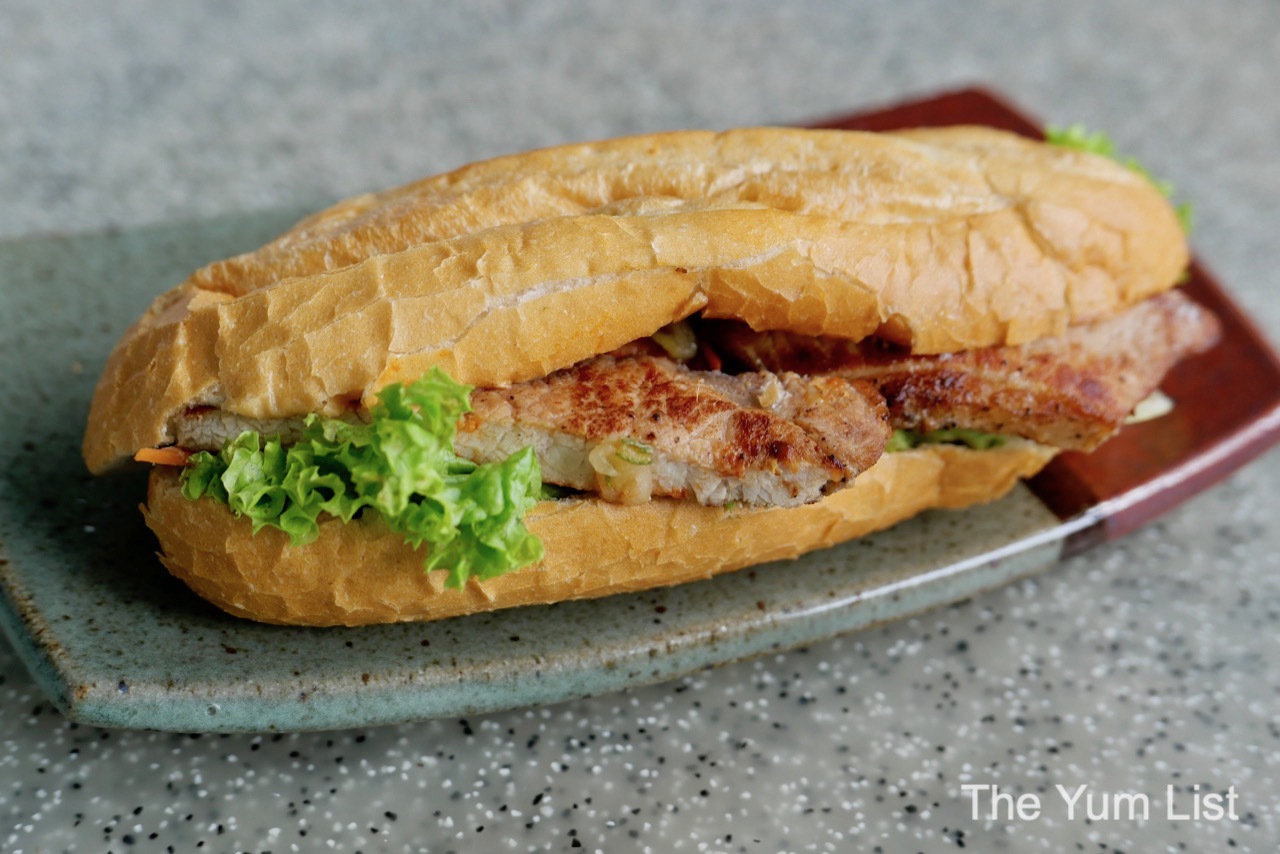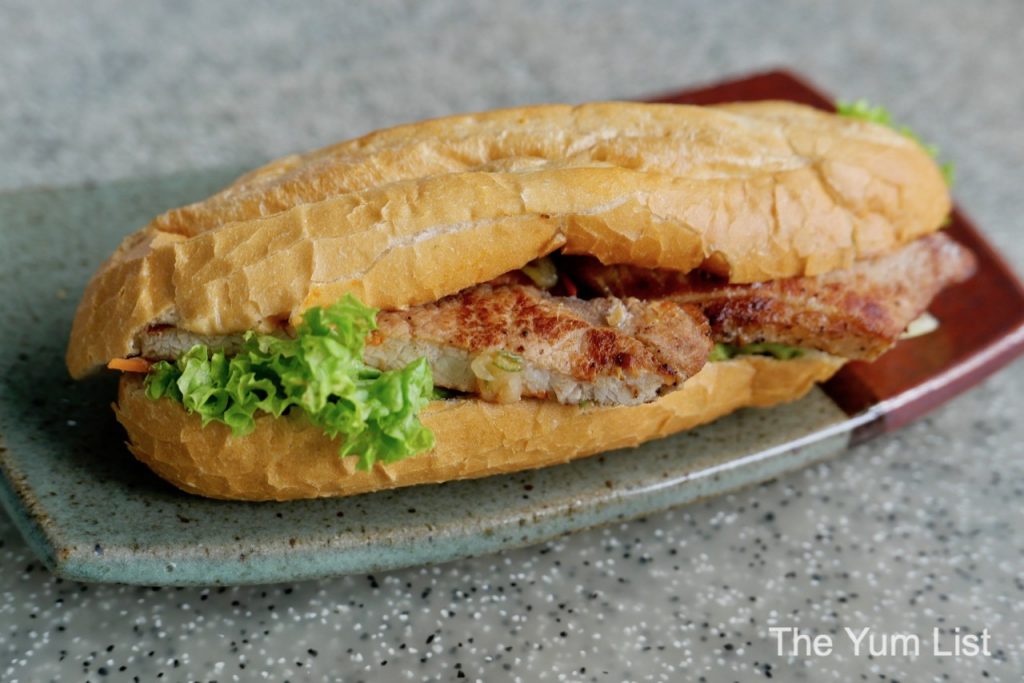 Ăn Viet Mains
Hubby is delighted with the Grilled Lemongrass Chicken Rice (RM16.90). The juicy boneless chicken leg is marinated with lemongrass and other aromatic herbs and grilled until fragrant and golden brown. A mound of white rice is topped with a fried egg making a filling complement.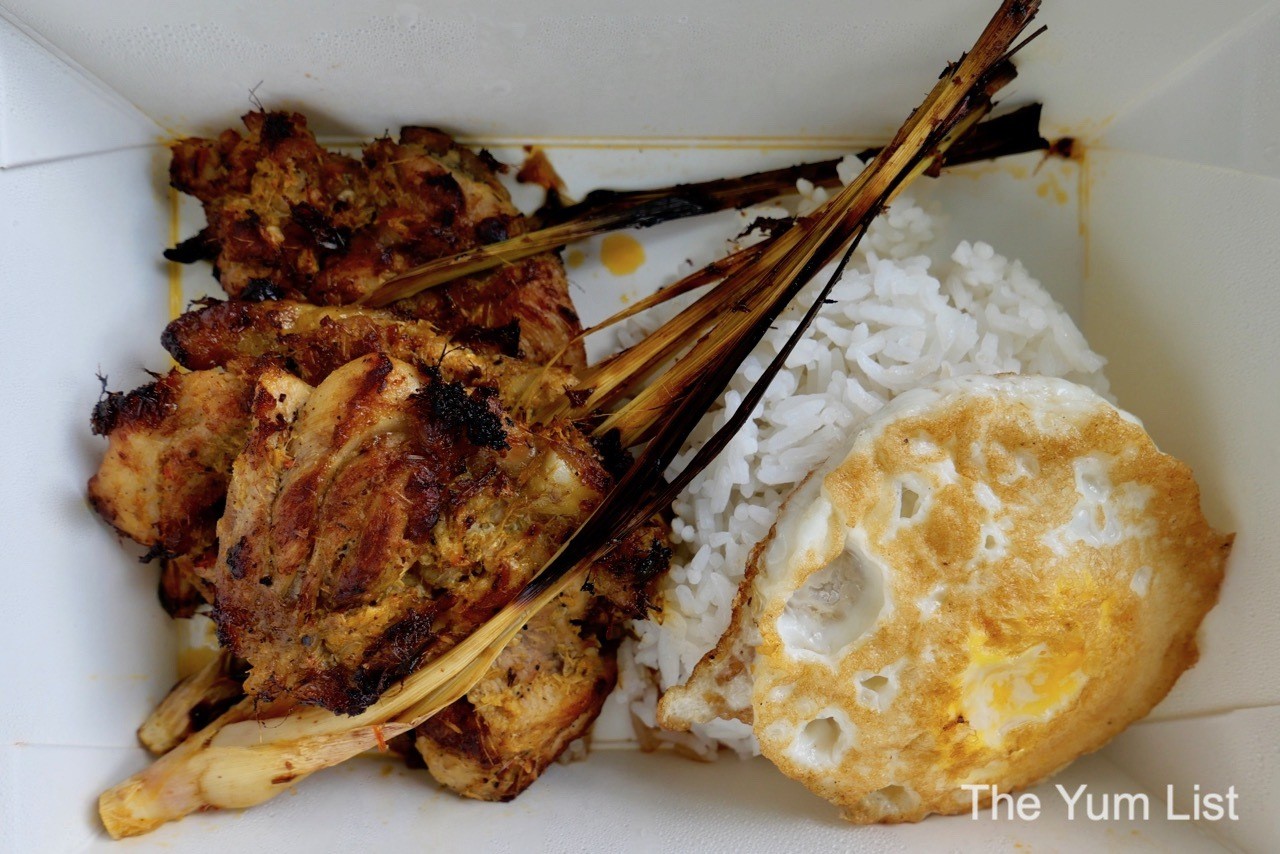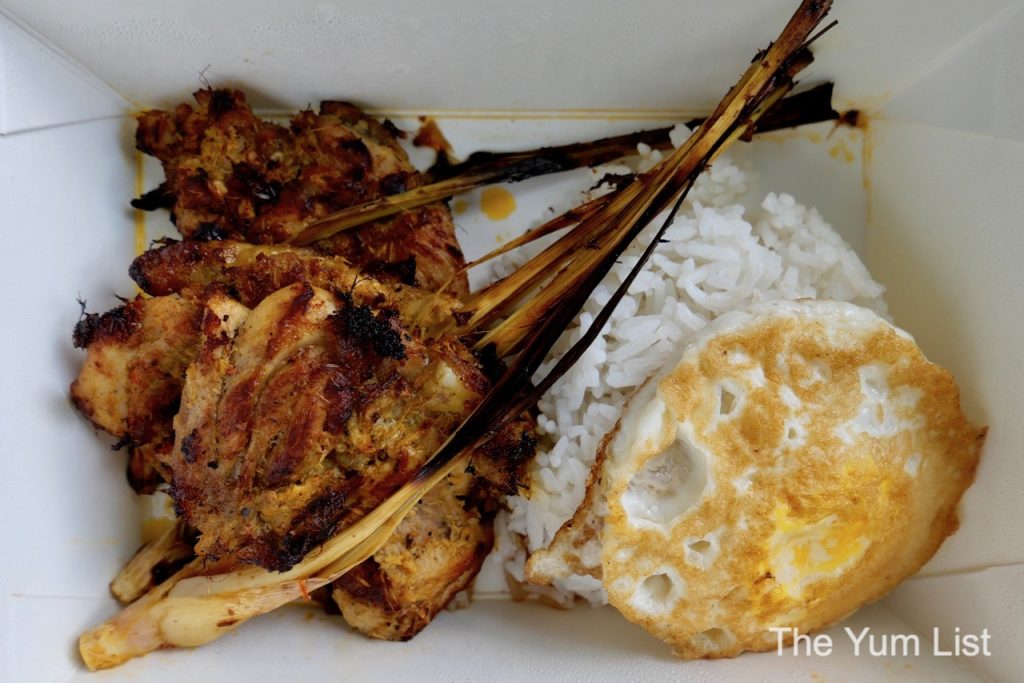 The Hanoian Style Grilled Pork with Vermicelli (RM18.90) is so good! The well-seasoned pork patties and tender grilled pork belly slices sit in a sweet and tangy broth. We scoop generous amounts over the tender vermicelli noodles. The whole dish is brightened with large sprigs of fresh herbs and lettuce leaves.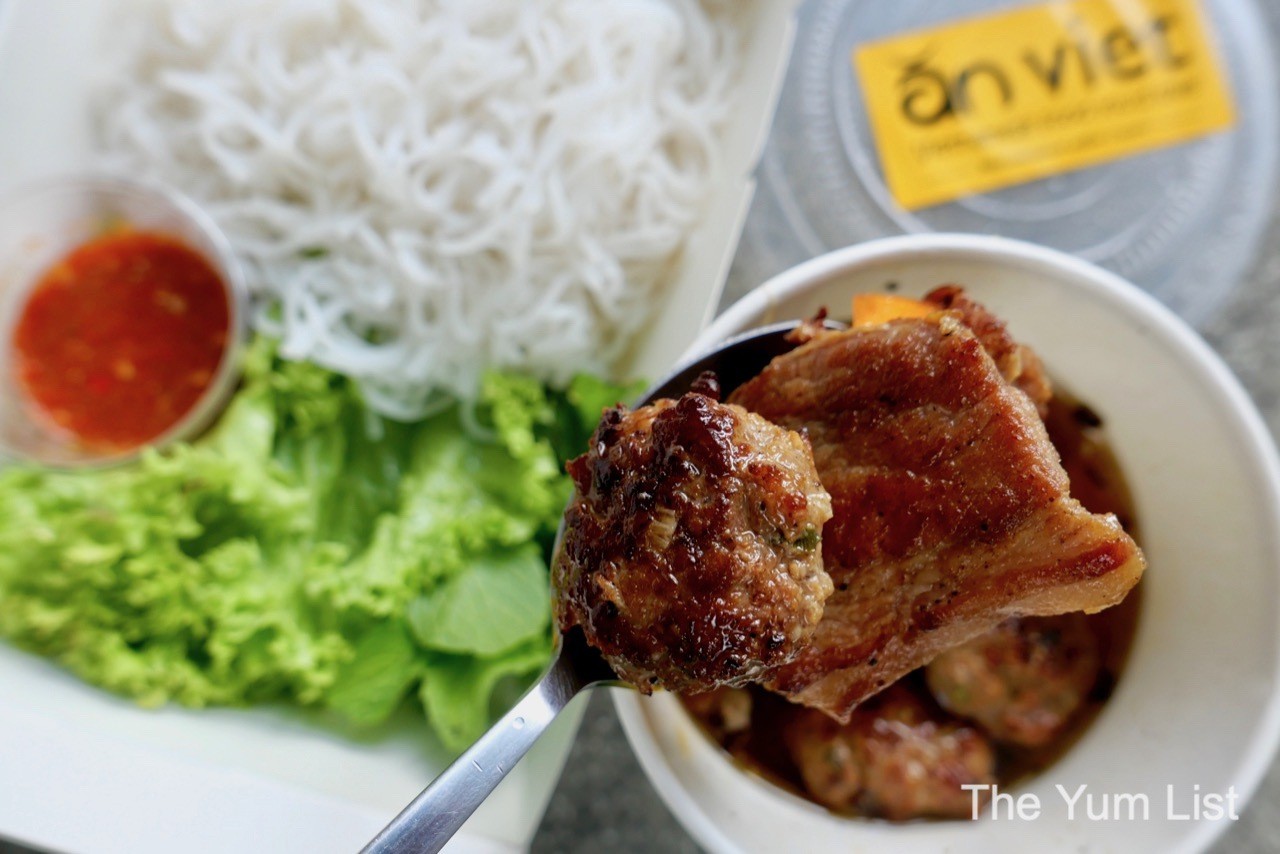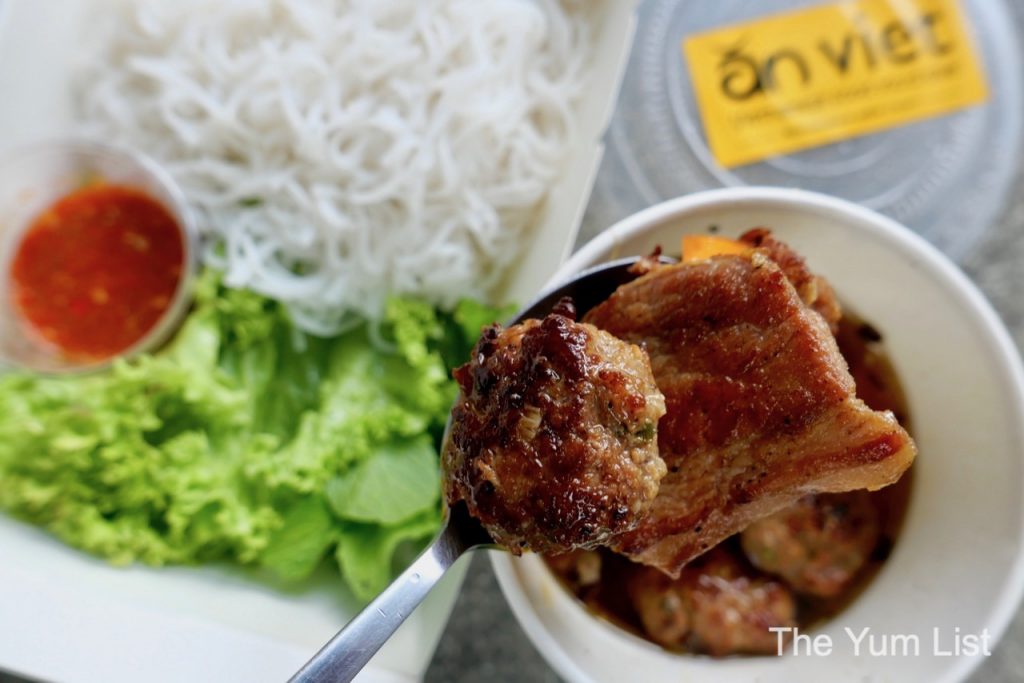 Lastly, the Vietnamese-style Braised Beef Rice (RM19.90) is another comforting order. Braised beef brisket cubes are deliciously tender, rich and intensely flavoured. Carrots and radish bulk up the stew, and white rice is a flawless tool for soaking up the juices.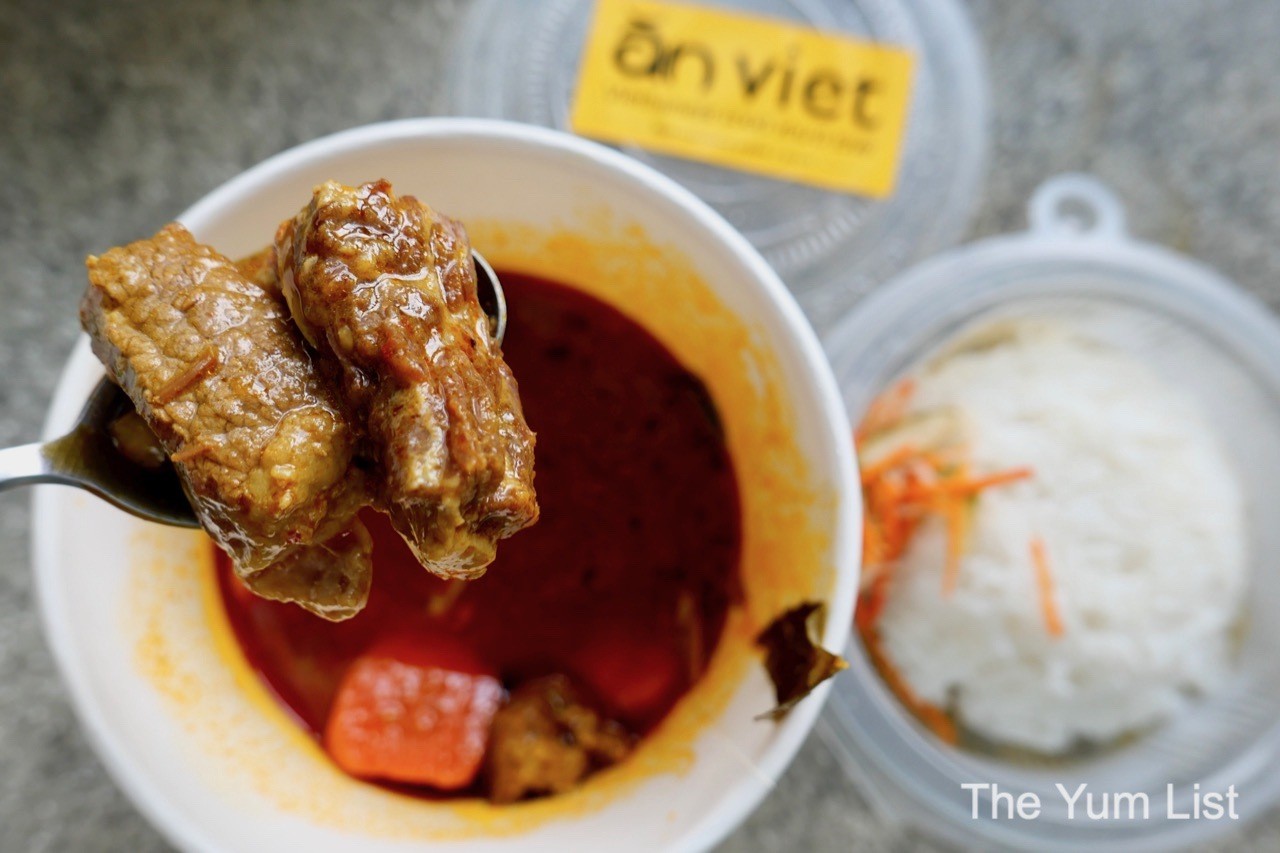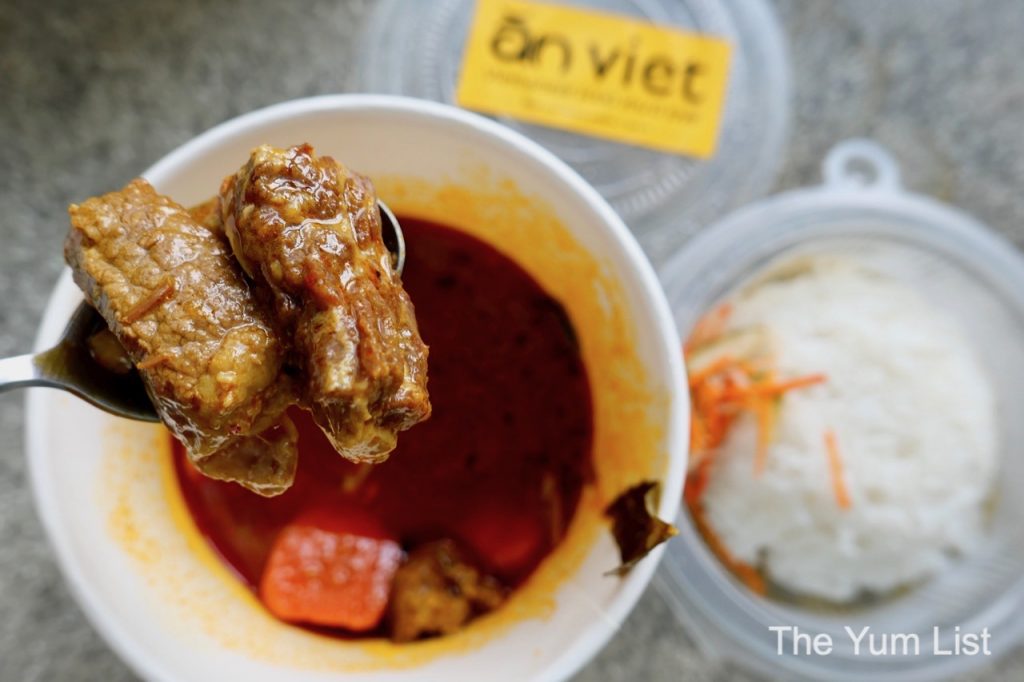 How to Order from Ăn Viet
You can place an order from Ăn Viet on their website https://www.anviet.com.my/ for delivery or self-pickup at any of their outlets: Sunway Pyramid (LG2.127, 03-56112226), The Gardens (LG-203B, 03-22011181), Paradigm Mall (LG 02 – 03A, 03-76612844), Gurney Plaza (B1-32A, 04-2933481)
MCO Deals
For delivery orders made on the website, get up to RM 8 waived from your delivery fee with a minimum spend of RM 50.
Use the promo code TYLAV10 to receive a RM 10 cash voucher for your redemption of any cooked or frozen food with no minimum spend required.
For those choosing to self-pickup, get a RM 5 cash voucher with any purchase of RM 20 redeemable on your next visit.
Find more food delivery options in KL here and stay up-to-date with the latest gourmet and travel recommendations for Malaysia here and here.