Banyan Tree Food Delivery KL
Monica Tindall
Adapting to the times, Banyan Tree Kuala Lumpur is now offering food delivery and takeaway menus for those residing in Kuala Lumpur. Both Ebisu and Horizon Grill have a collection of recipes to take home. Handily, you can order dishes from either or both at the same time.
Banyan Tree Food Delivery Kuala Lumpur
Ebisu Delivery
We begin with the Japanese offerings from Banyan Tree Kuala Lumpur's delivery menu. California Maki (RM 54) are superbly fresh and nicely plump rounds. They're filled with crab meat, cucumber and lettuce and rolled with vibrant orange tobiko (fish roe). Wasabi, pickled ginger and soy sauce provide the necessary complements.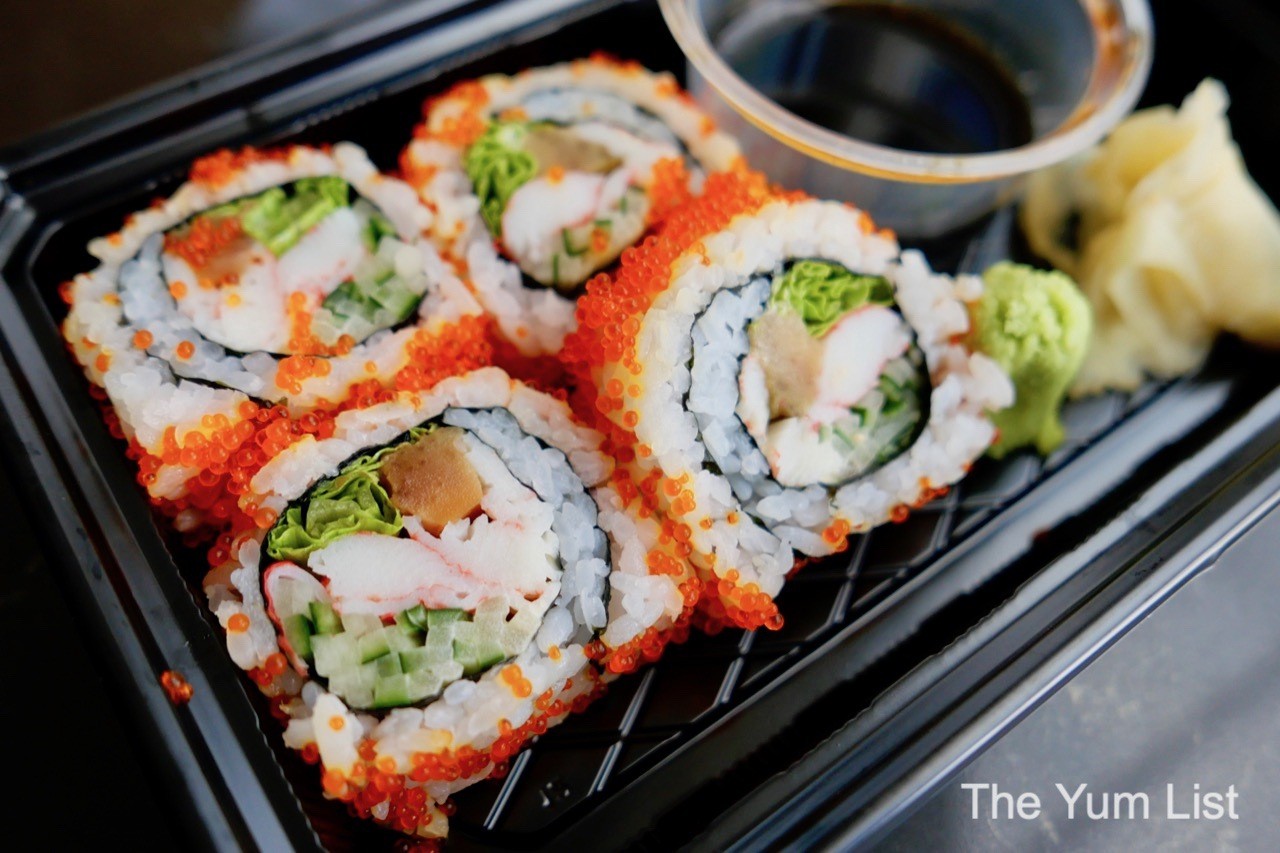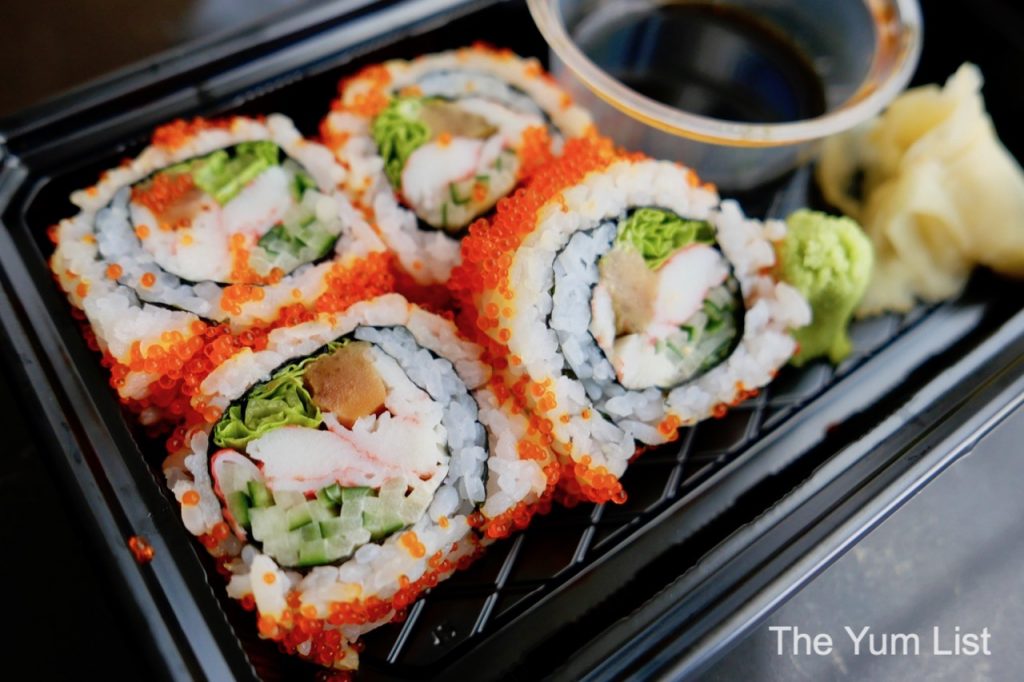 The Seafood Bento (RM 98) is a meal-in-one. The highlight of the box is teppanyaki-style salmon, scallop and prawns. Seasoned with a touch of salt and shredded dried seaweed, it's a healthy and tasty main. This is bulked up with broccoli, potato and pumpkin in the same section. Separate compartments hold edamame, egg rolls, garlic rice and mentaiko (cod roe) pasta.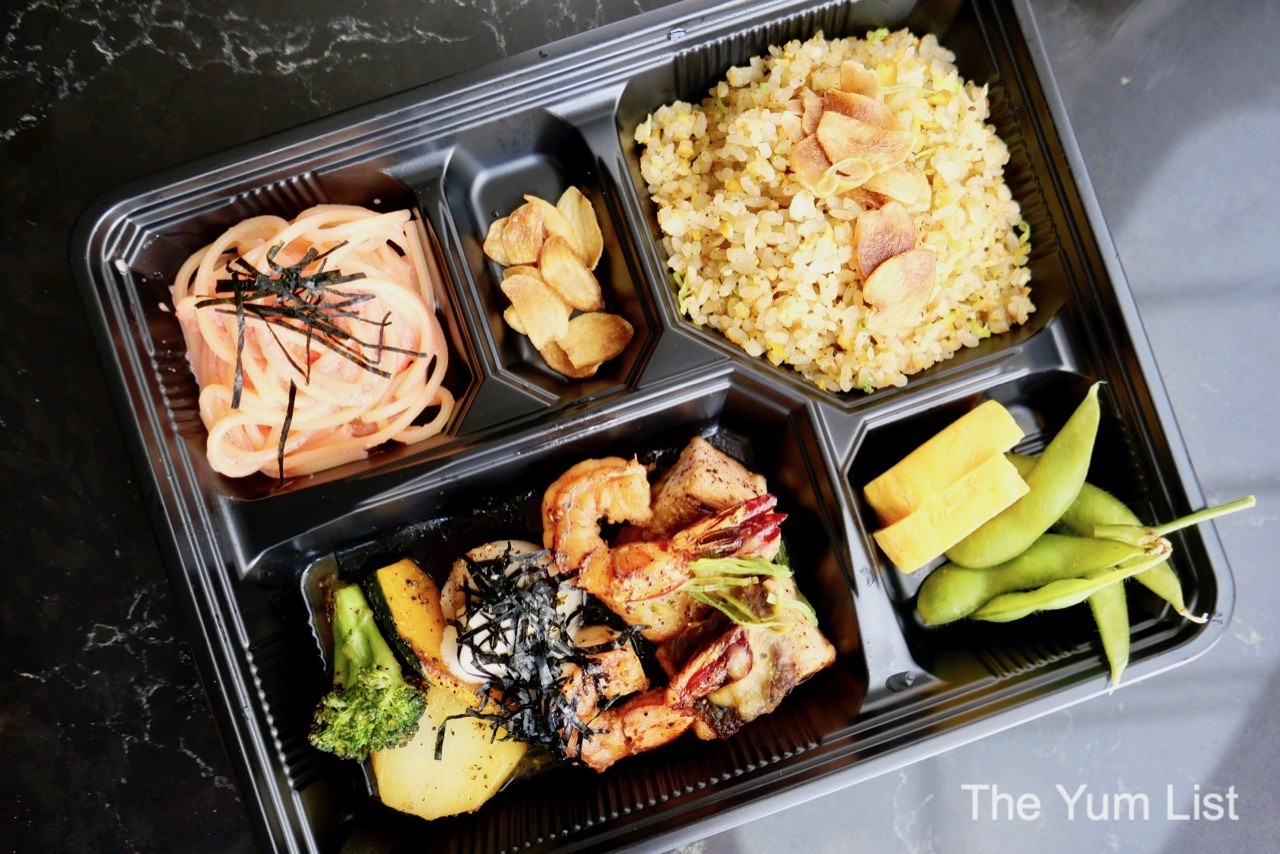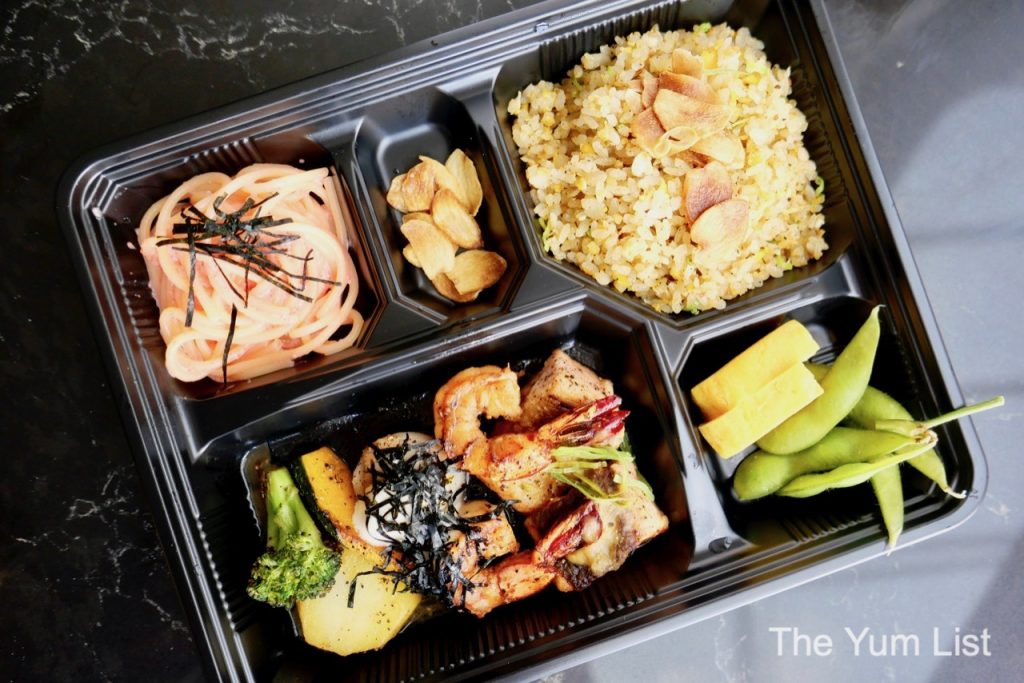 There are a few more dishes on the Ebisu menu, such as deluxe and wagyu bento boxes, but we need to save room to try a few items from the Horizon Grill.
Banyan Tree Food Delivery Kuala Lumpur – Horizon Grill
Known for its hearty meals and Santa Maria barbecue, Horizon Grill specializes in grilled meats. Seafood, beef and poultry are all treated well here. There's something satisfying and lunch worthy such as sandwiches, salads and burgers, as well as premium meat cuts and seafood for special occasions. 
We think the Banyan Tree Club Sandwich (RM 48) is big enough to share between two. It's sided with a bucket-load of thin French fries and comes with additional sauces to add at your will. Ciabatta is plumply wadded with slices of free-range chicken breast, avocado, tomato, beef bacon, lettuce, cucumber and a special cocktail sauce.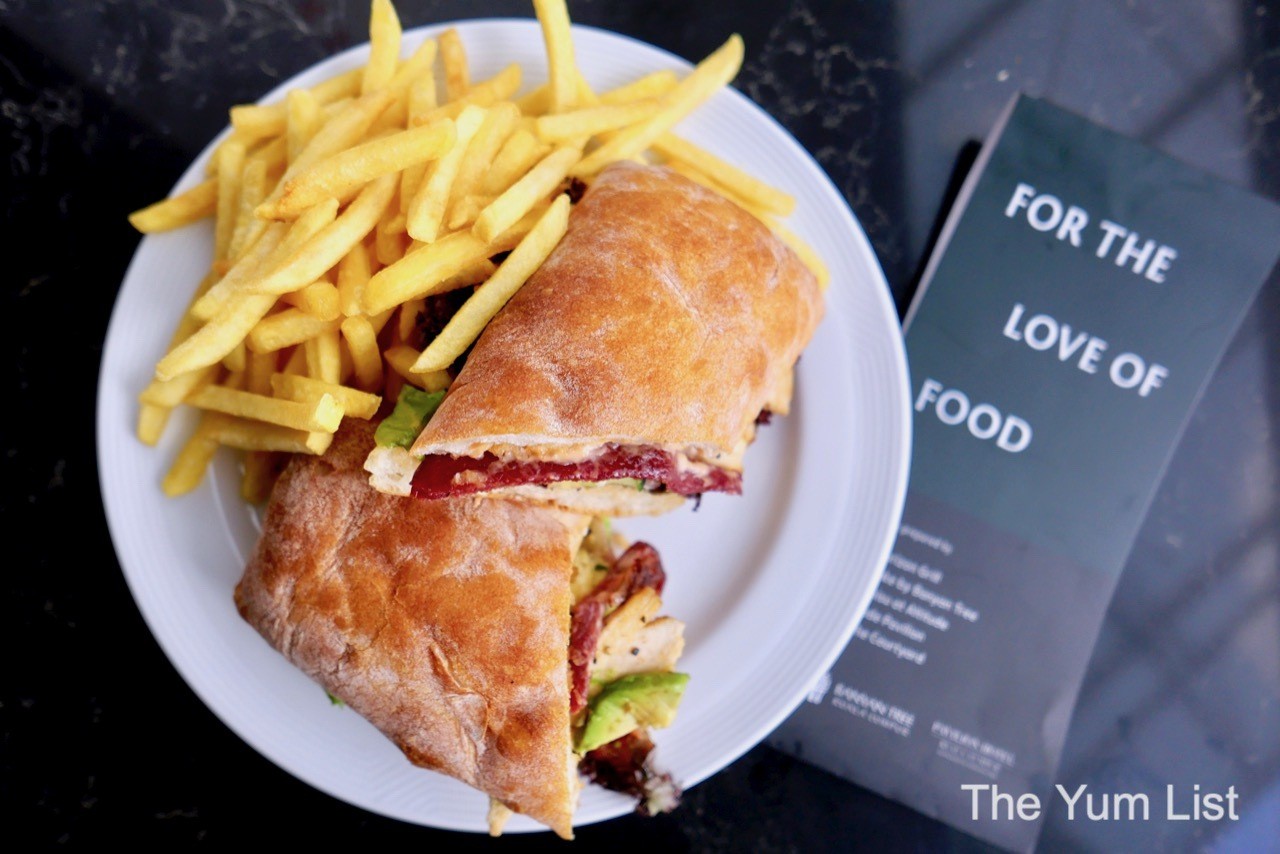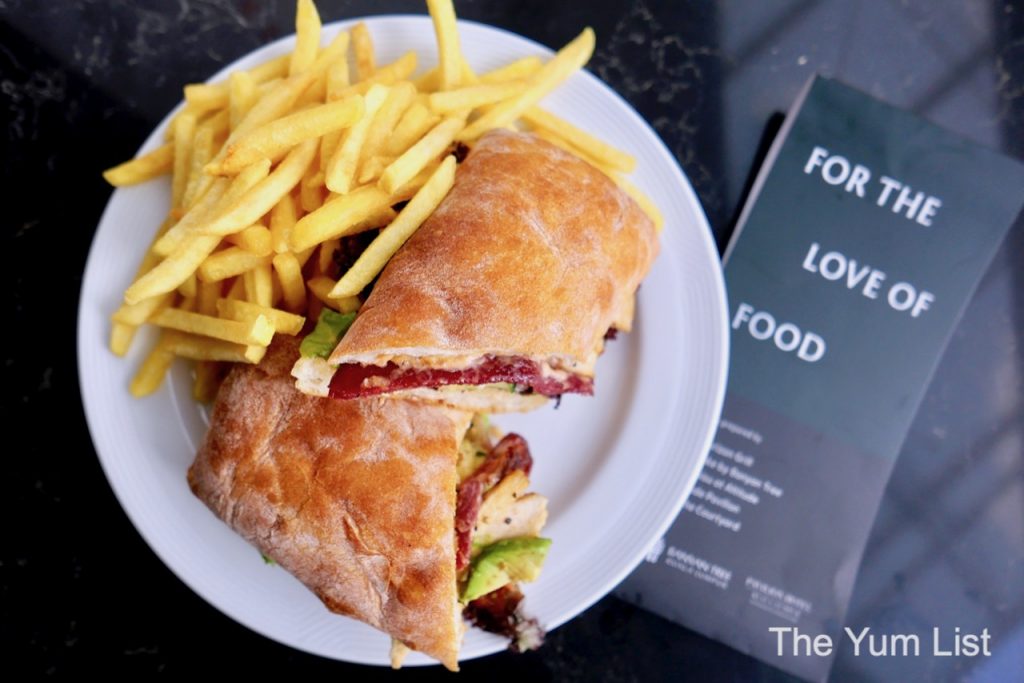 The Grilled Chicken Salad (RM 36) offers a light and healthy dish. For me, it's a complete meal, but others may enjoy it as a side to a grilled main. Garden lettuce fills the base of a bowl, and cherry tomatoes, chopped cucumber, orange segments, and avocado cover the top next to slices of chicken.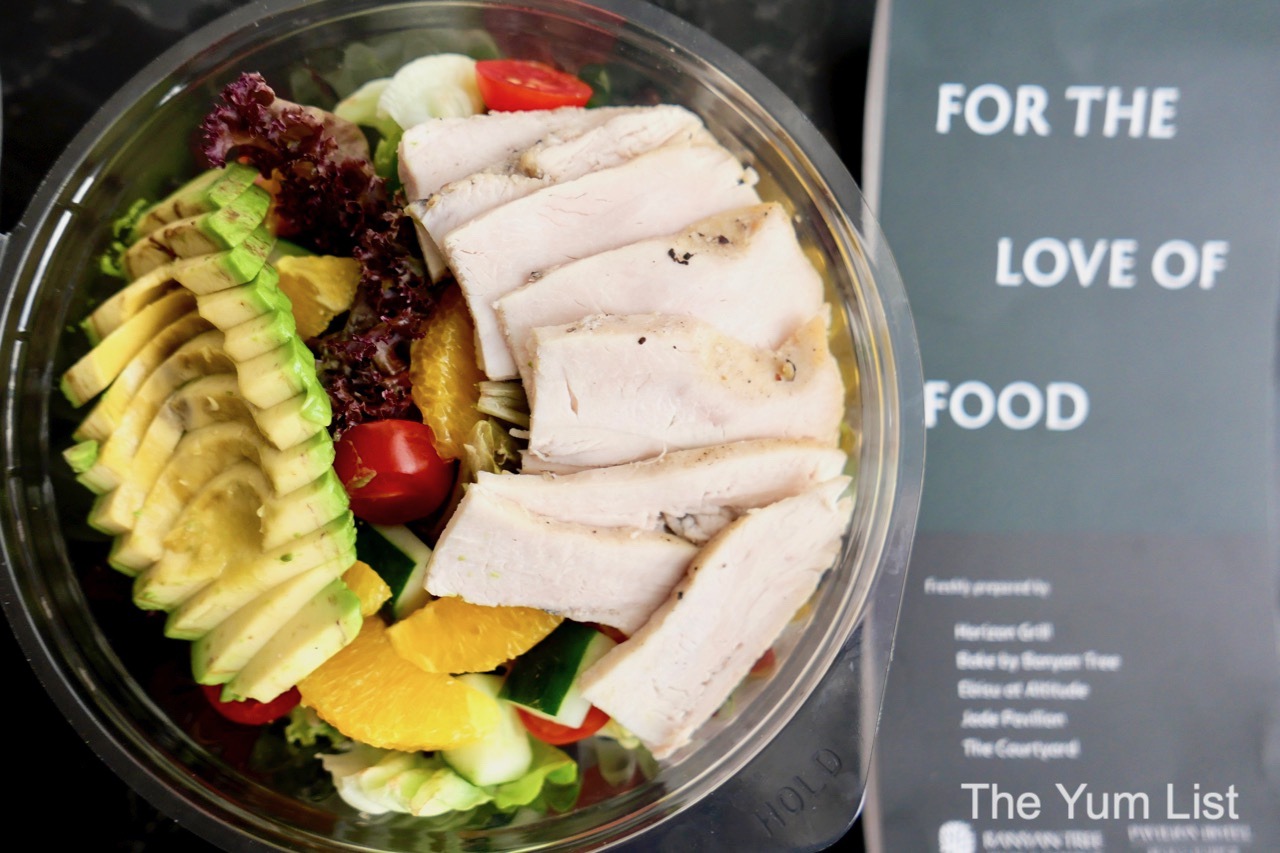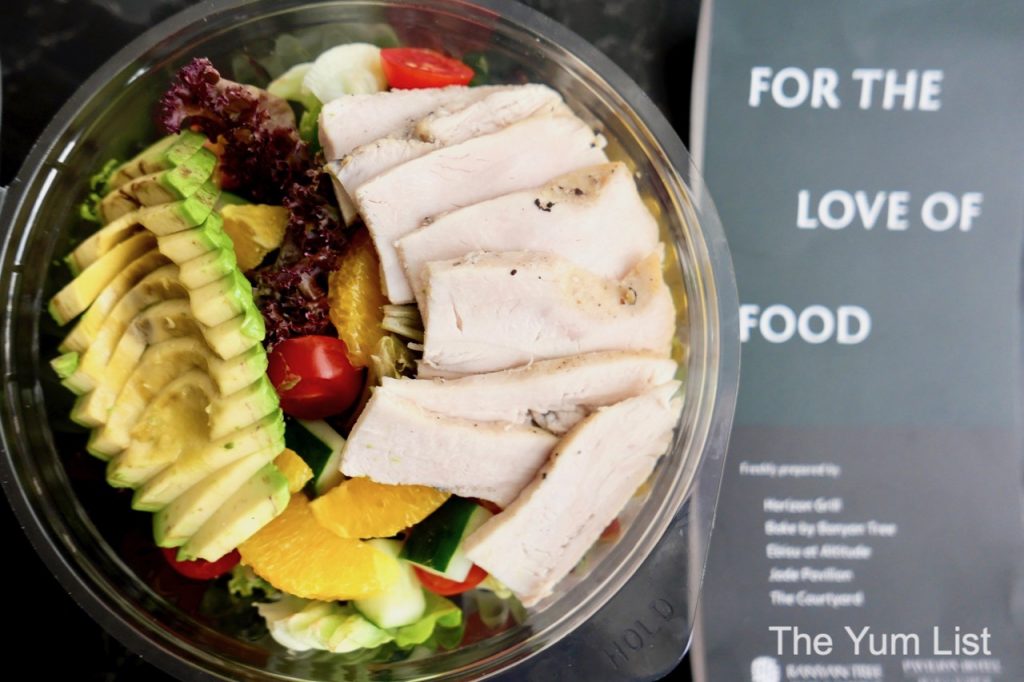 For something familiar yet decadent, try the Smoked Australian Beef Burger (RM 138). It's like no other patty I've recently tried. Instead of the usual minced beef, the meat has been shredded, seasoned, and assembled into the shape of a patty. It provides an enticing texture and reminds me of carne mechada (a Venezuelan shredded beef recipe). Cheddar cheese, tomato, red onion, butter lettuce, pickles and garlic butter further bolster the bun. Fat potato wedges side it.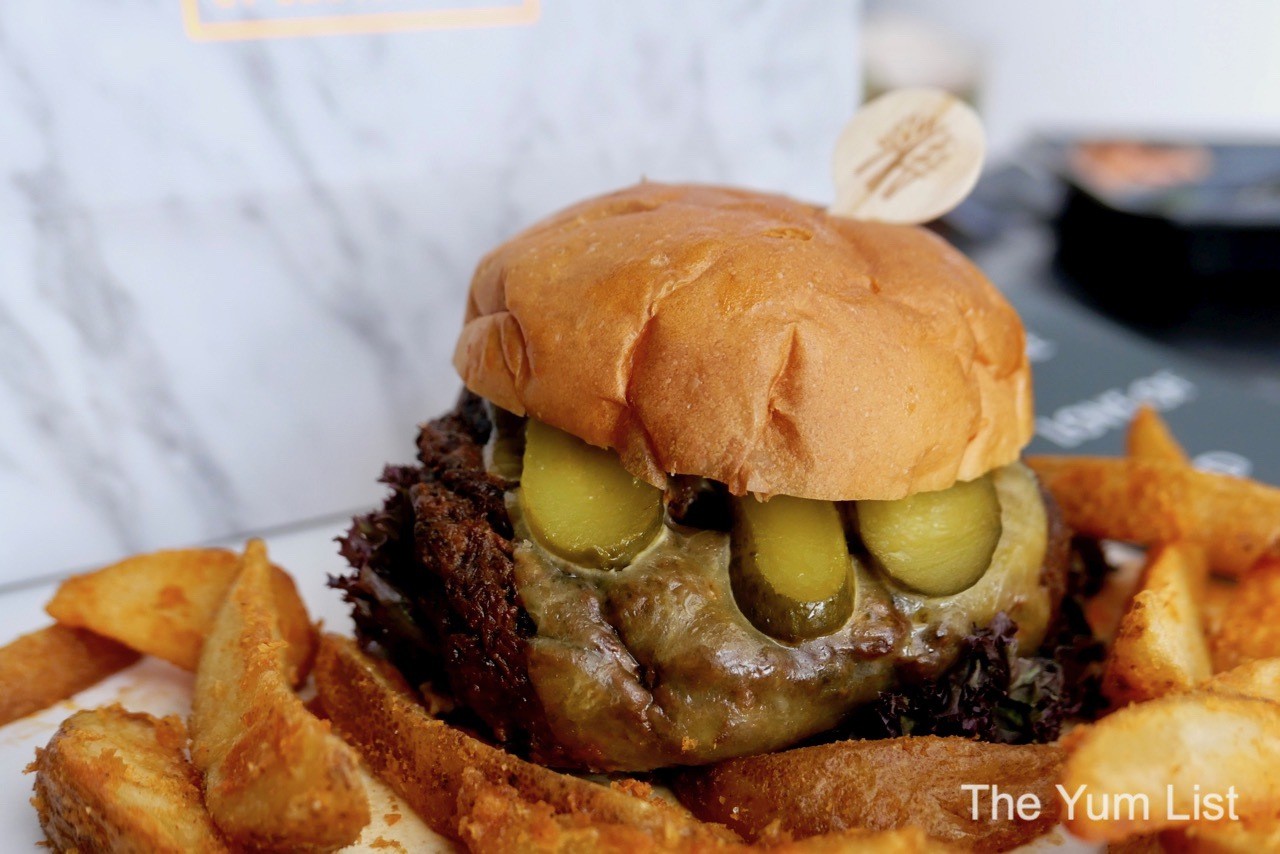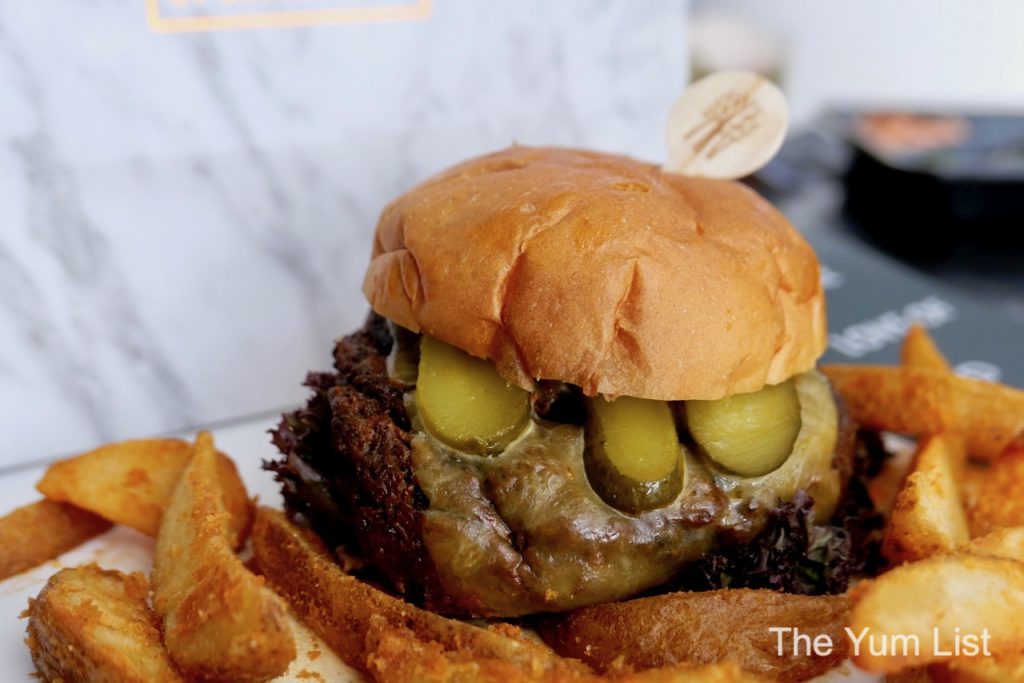 Lastly, we really lush up our luncheon with a Half Boston Lobster (RM 278). It's a beautiful specimen seasoned with burnt garlic butter, with a grilled halved lemon on the side. Mixed greens and plentiful chives contrast the deep orange hue of the crustacean, and a pile of roasted baby potatoes balance out the plate.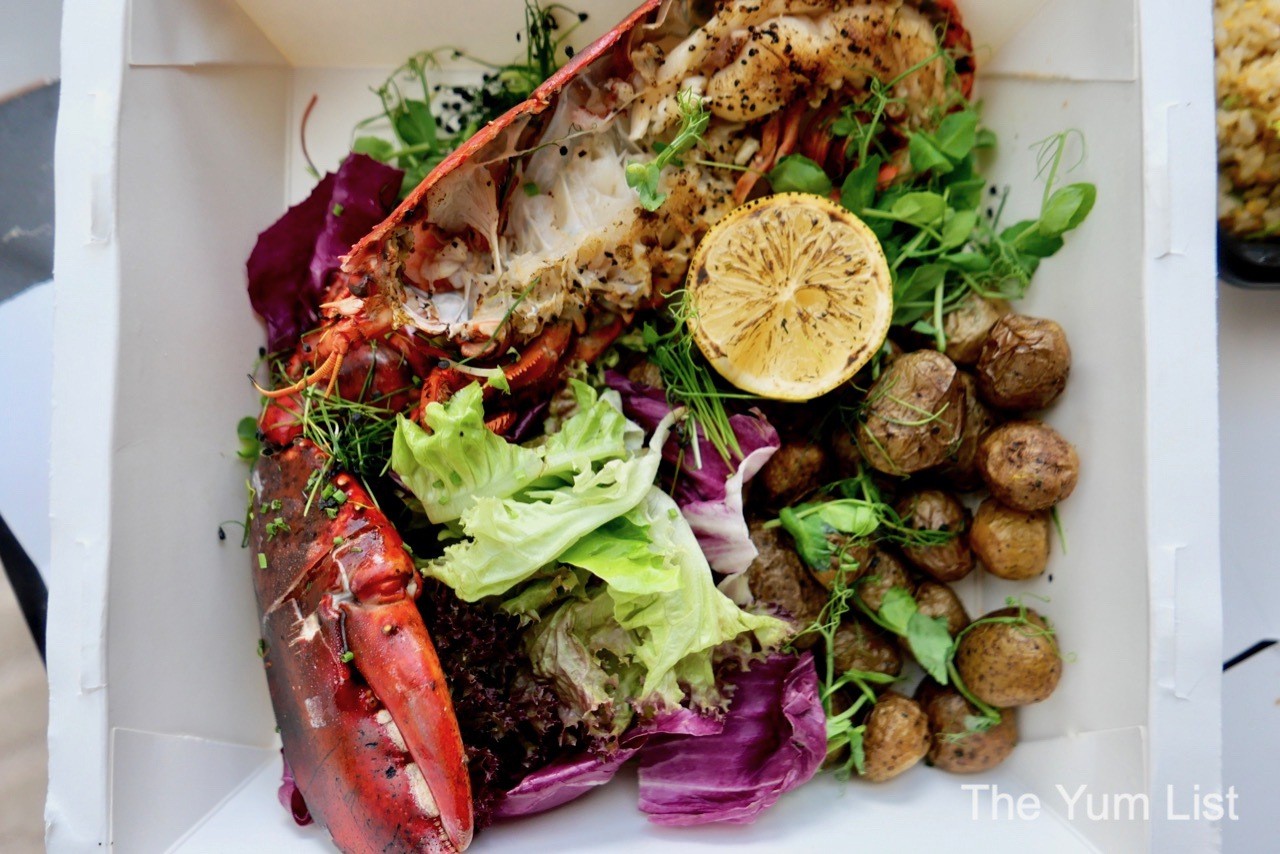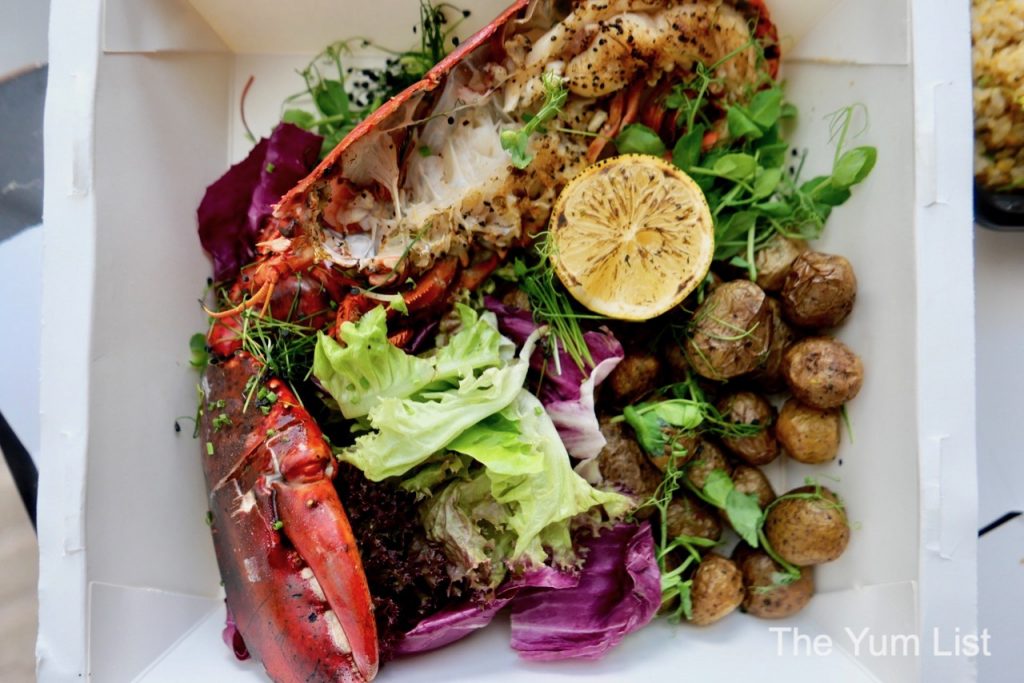 Banyan Tree Food Delivery Kuala Lumpur
Banyan Tree Kuala Lumpur's food delivery menu is available daily between 10 am and 8 pm. WhatsApp +6012 288 2135 to place your order or find it on popular delivery apps such as TableApp, GrabFood, Foodpanda and Eatigo.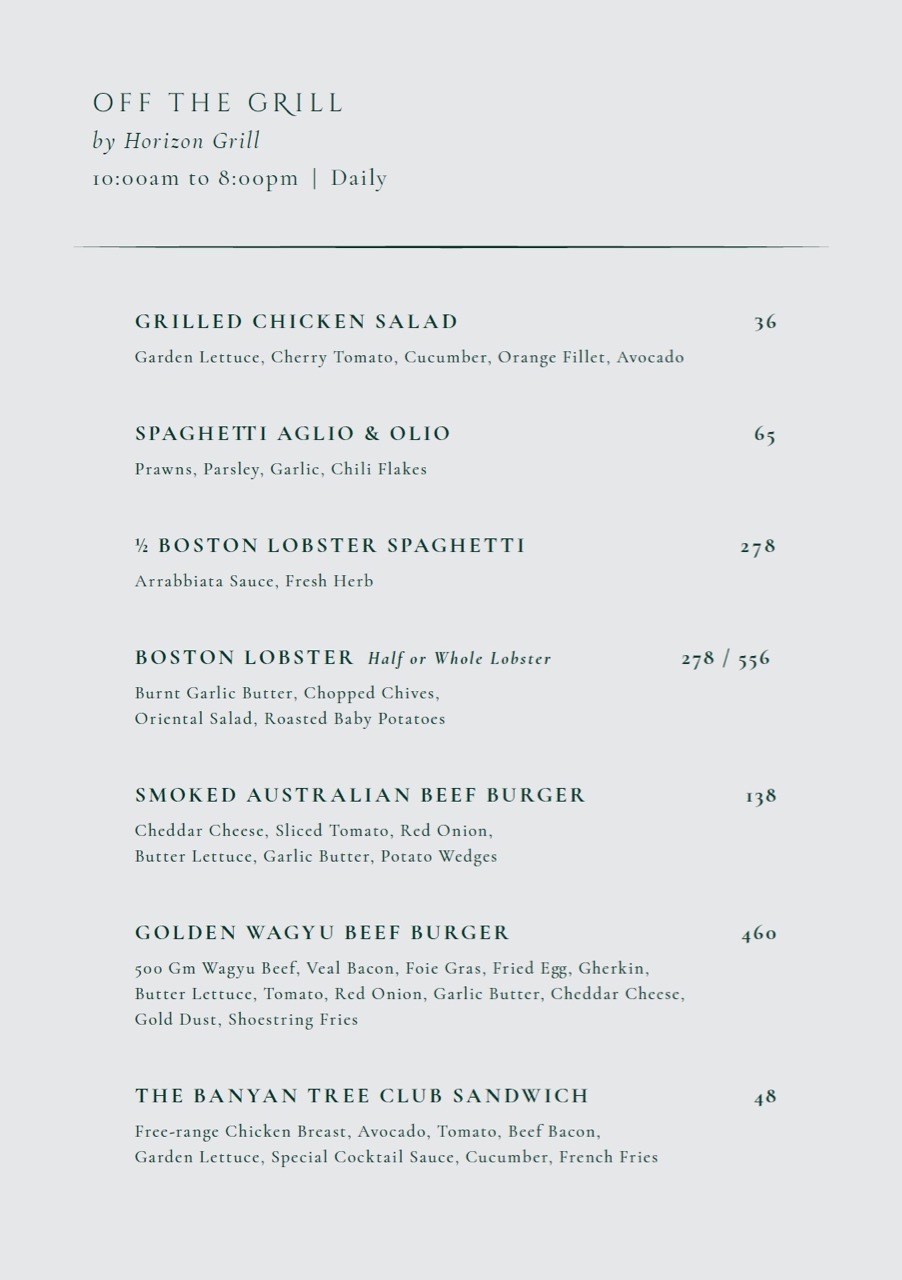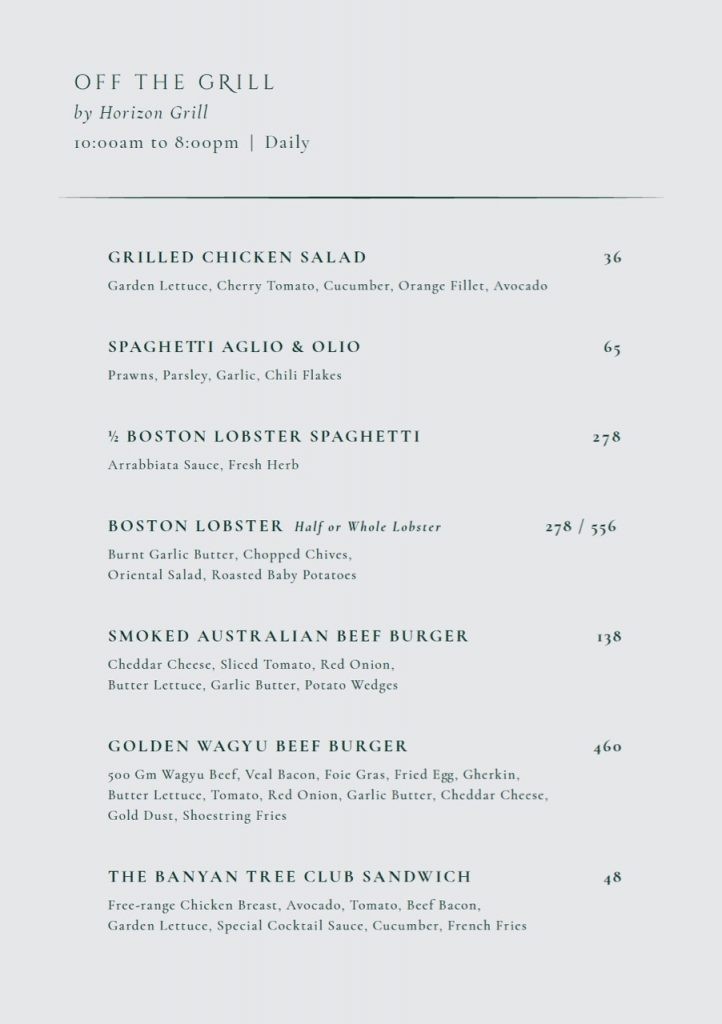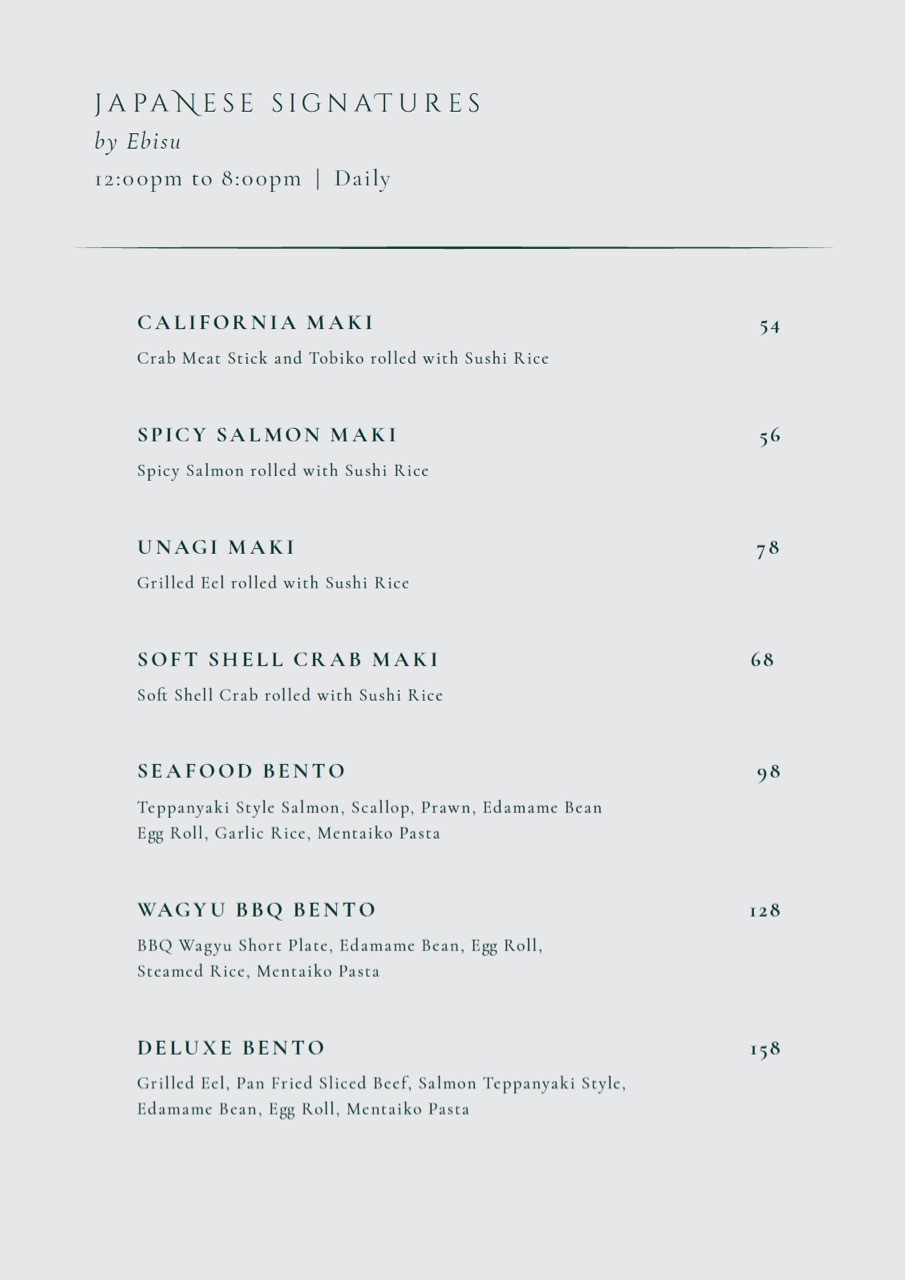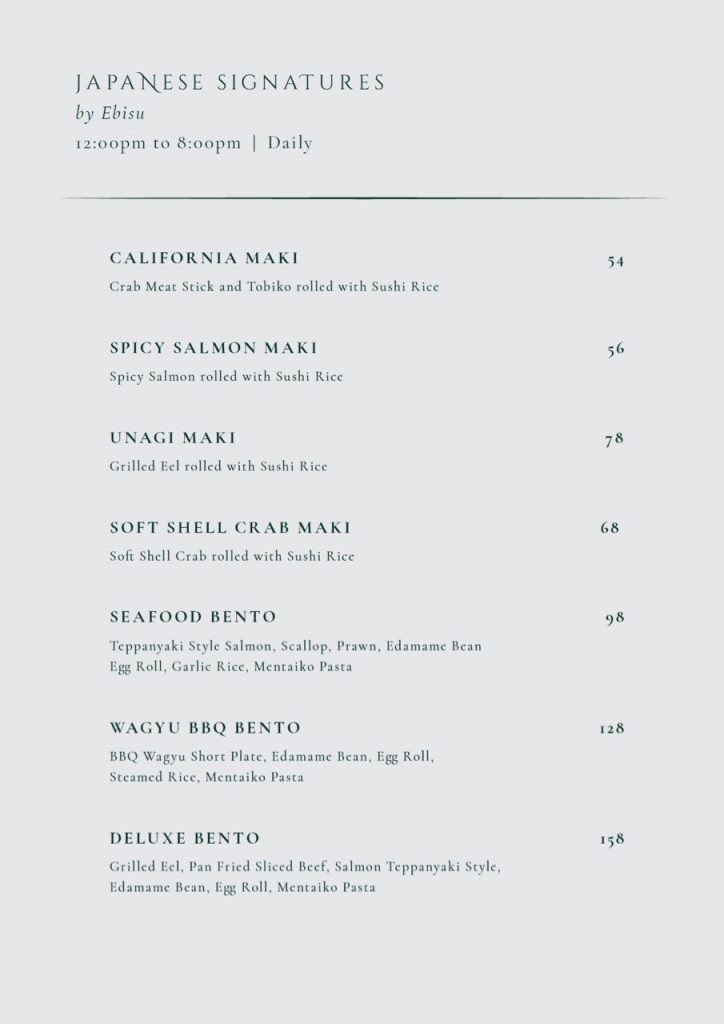 Find more food delivery options in KL here and stay up-to-date with the latest gourmet and travel recommendations for Malaysia here and here.