SpargoEats
Monica Tindall
Continuing our healthy eats hunt, we chat with Nicholas Ou from SpargoEats. We also try a beautiful meal made on fresh, seasonal ingredients picked this very morning from local farms.
Nicholas asks, "If you are what you eat, shouldn't you know what you're eating?" Nicholas and two other university students started SpargoEats in March 2020, "simply looking for a healthier way to eat." Disappointed with the choice of food that was either "slow, expensive and fresh or food that was fast, cheap, and unhealthy," they saw an "opportunity to create a business where quality was never sacrificed for convenience."
In January 2021, they partnered with Sunway FutureX Farm to launch their first flagship store. "SpargoEats is a destination for simple, seasonal, healthy food. Our aim is to bring healthy options to the fast-casual food business. We are on a mission to inspire healthier communities by connecting people to real food. We believe the choices we make about what we eat, where it comes from and how it's prepared to have a direct and powerful impact on the health of individuals, communities and the environment," explains Nicholas.
Nicholas reveals that the team behind SpargoEats is focused on "building a transparent supply network, and reducing the time food reaches your table with our tech-enabled food supply chain. By sourcing from farmers that we know and partners we trust, we can ensure food grown locally reaches tables with lower prices and is of high quality. We believe that climate change is the defining challenge of our generation. We're committed to rebuilding our broken food system one community at a time."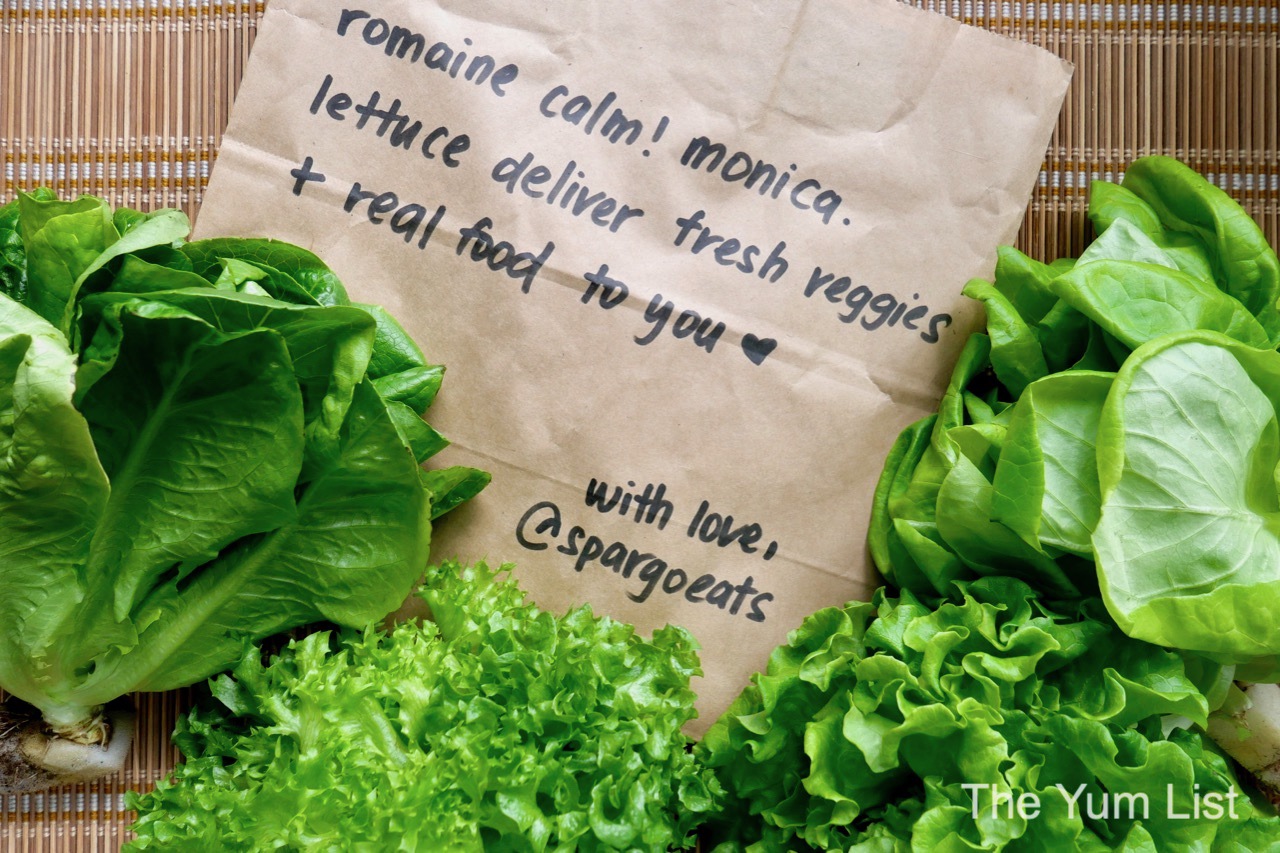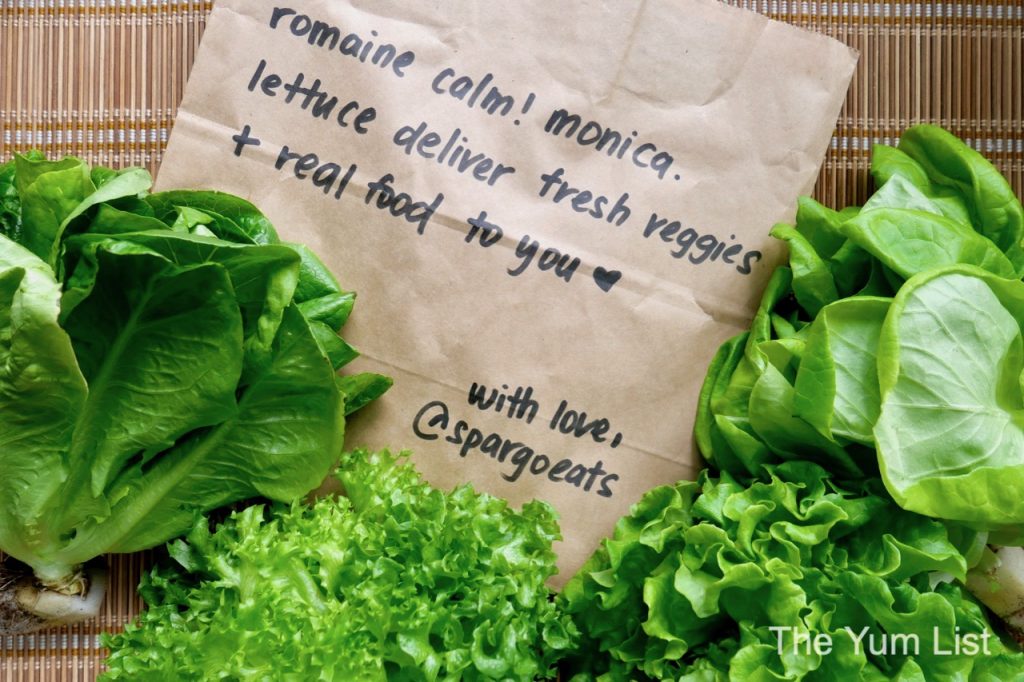 SpargoEats Menu
SpargoEats offers all-in-one-bowl meals that are both nutritious and delicious. The food we try is extraordinarily fresh, with many of the ingredients just picked the very morning of delivery.
Warm Bowls
Asian Pesto Pasta (RM18.40, 548 kcal) is a bright bowl of whole wheat basil pasta (love the whole grain inclusion), lemongrass chicken thigh, sun-dried cherry tomatoes, shimeji mushrooms and charred broccoli. A sprinkling of sunflower seeds adds just the right amount of crunch.
Green Curry Chicken + Herbed Cauli-Rice (RM21.40, 469 kcal) features SpargoEats' signature green curry chicken thigh. It's supported by herbed cauli-rice, chilli eggplant, roasted French beans, turmeric pumpkin and topped with sunflower seeds. The gravy has a light string of spice woven through while still allowing the other ingredients' flavours to play their role.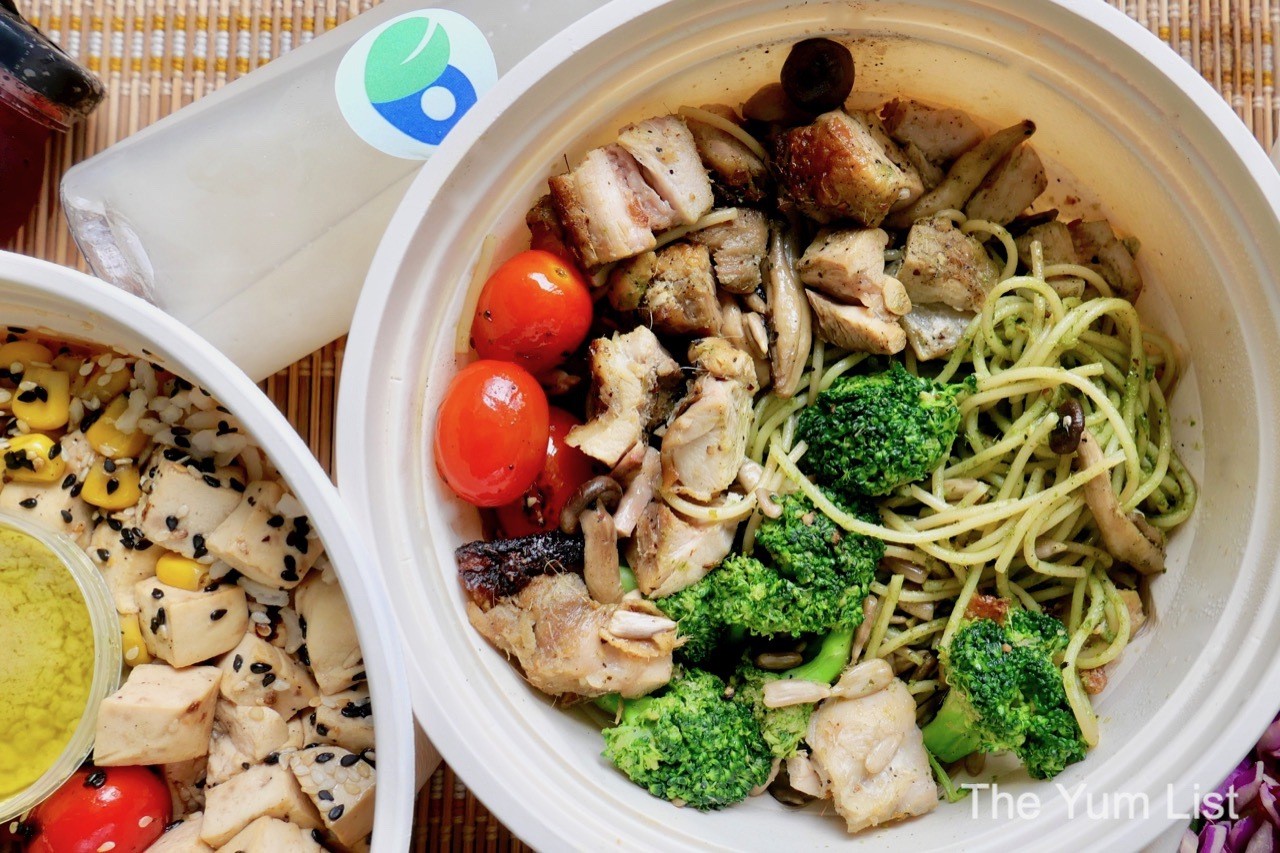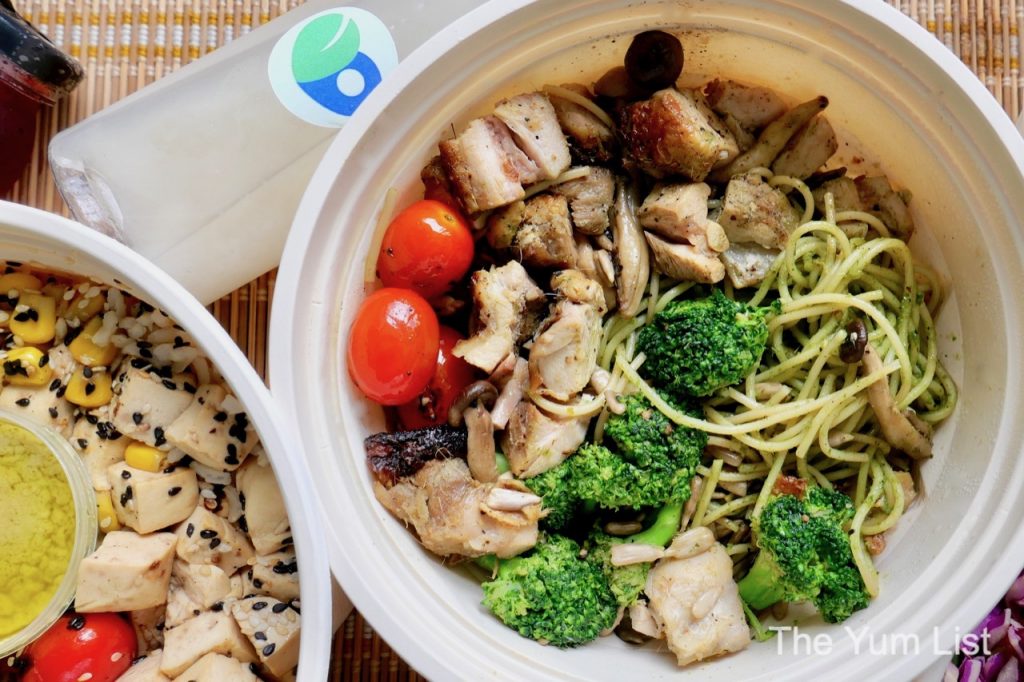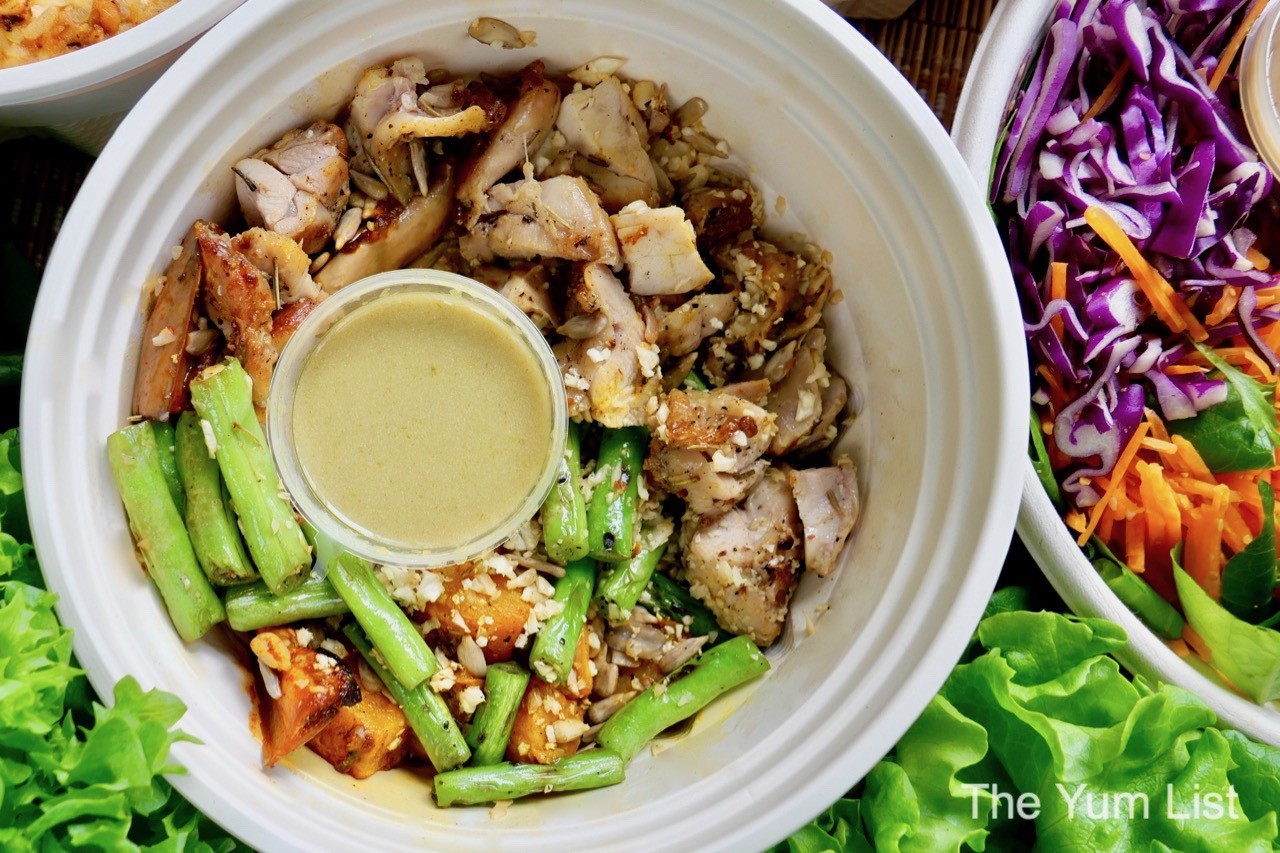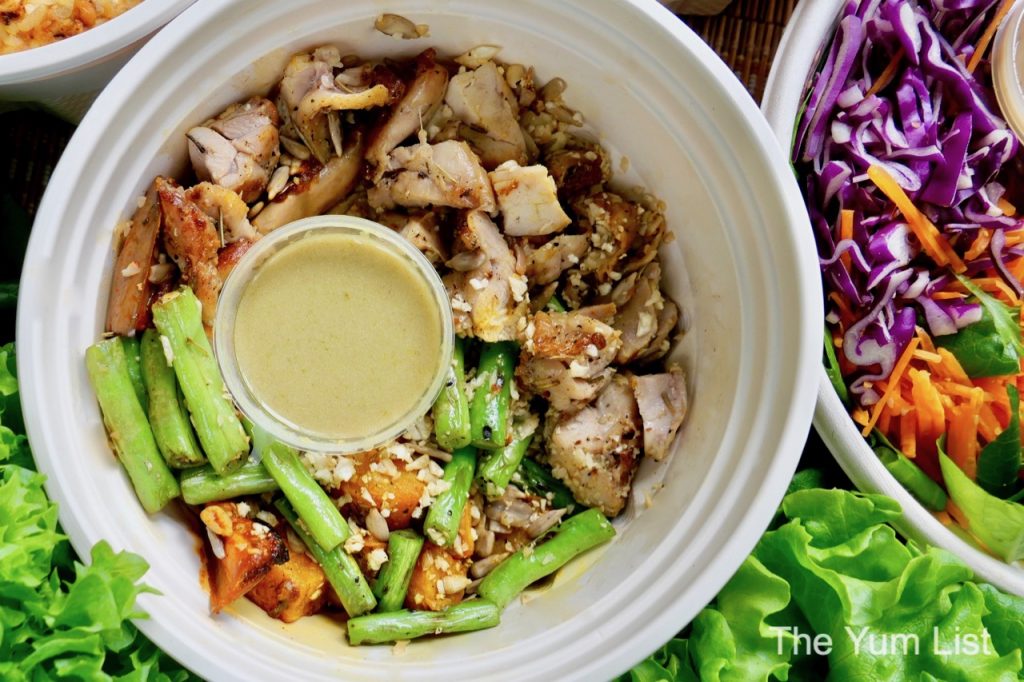 Vegan Options
Plentiful vegan options make use of whole natural ingredients and plant-based meat by local start-up Phuture. Using non-GMO plant protein as the base for their products, they provide a meat-free alternative that is good for the earth and our bodies.
I like to wrap the Phuture mince with cherry tomatoes, carrots, purple cabbage and toasted sesame and peanuts in the lettuce leaves provided in SpargoEats' Pad Kra Pow Salad (RM24.90, 510 kcal) to make tasty parcels of goodness. A dash of Hellmann's roasted sesame dressing tops them off.
The Earth Bowl (RM23.40, 573 kcal) is a comforting dish of fragrant brown rice with teriyaki tofu, spicy peanut tempeh, shimeji mushrooms, charred sweet corn and sundried cherry tomatoes. The soy-lime-cilantro dressing is an excellent complement.
Lastly, you'd never guess the Phuture Daging Balls (RM15.40) were plant-based. They're rich, moist and mouth-filling with a delicious homemade marinara sauce.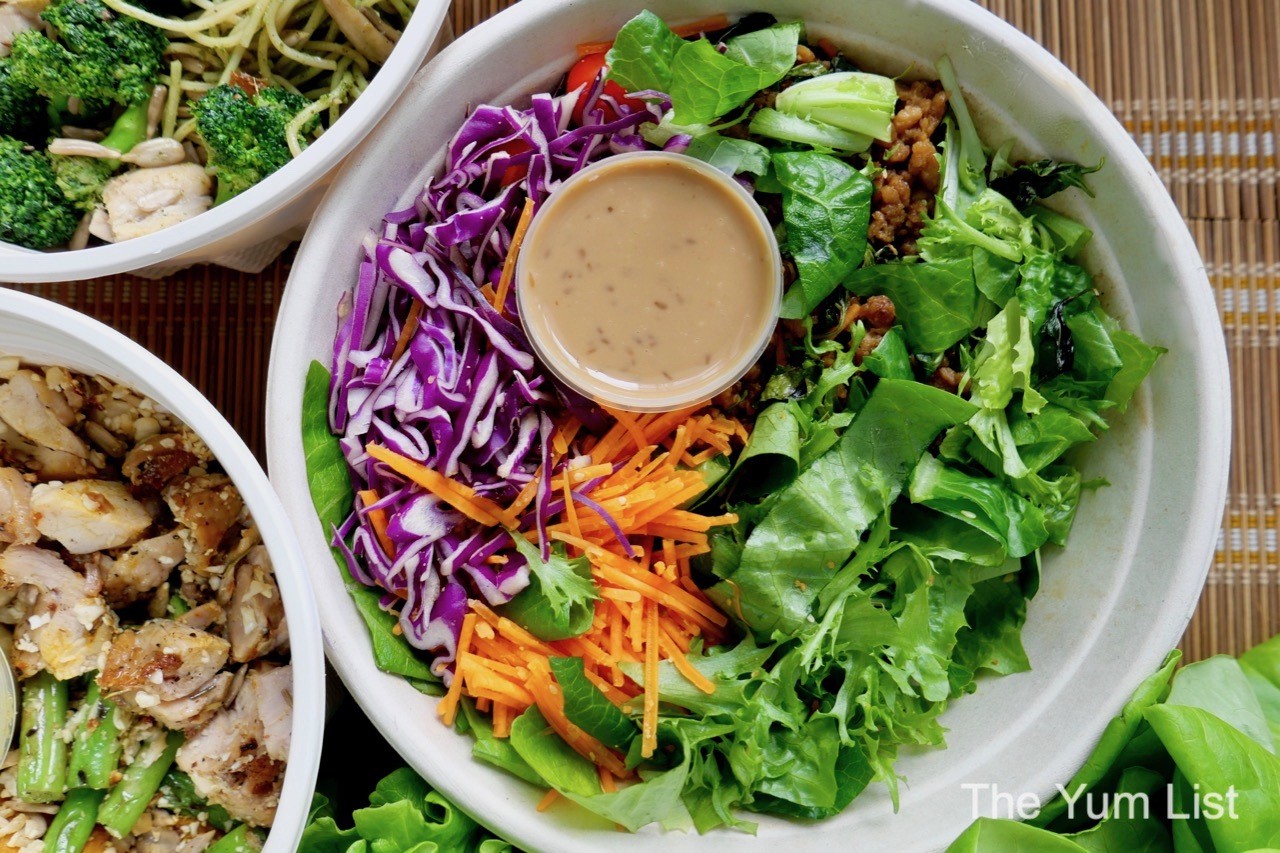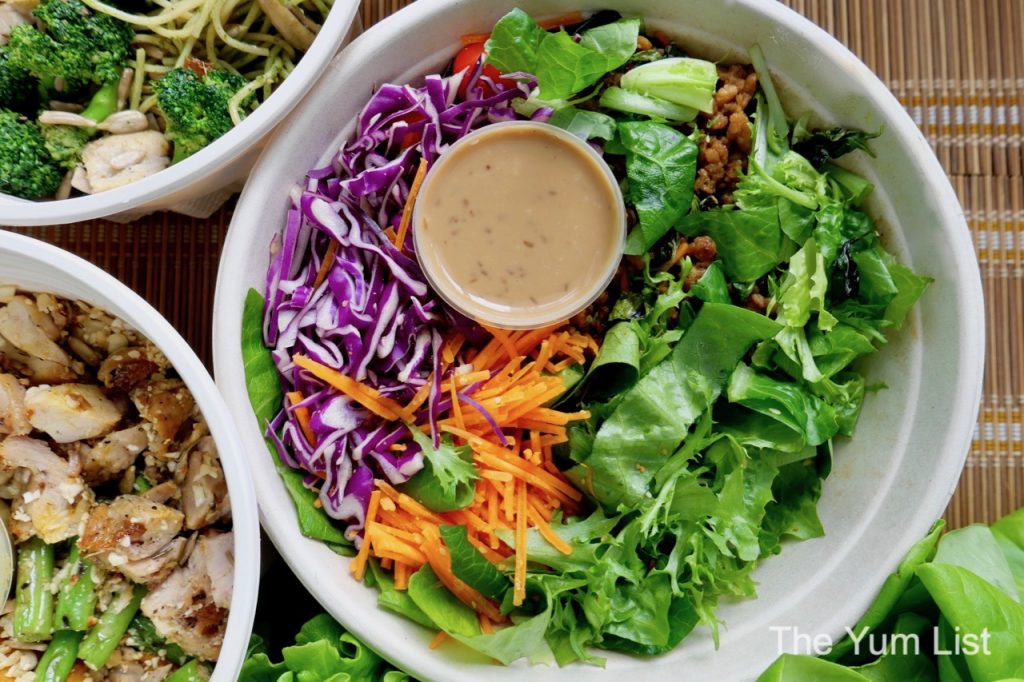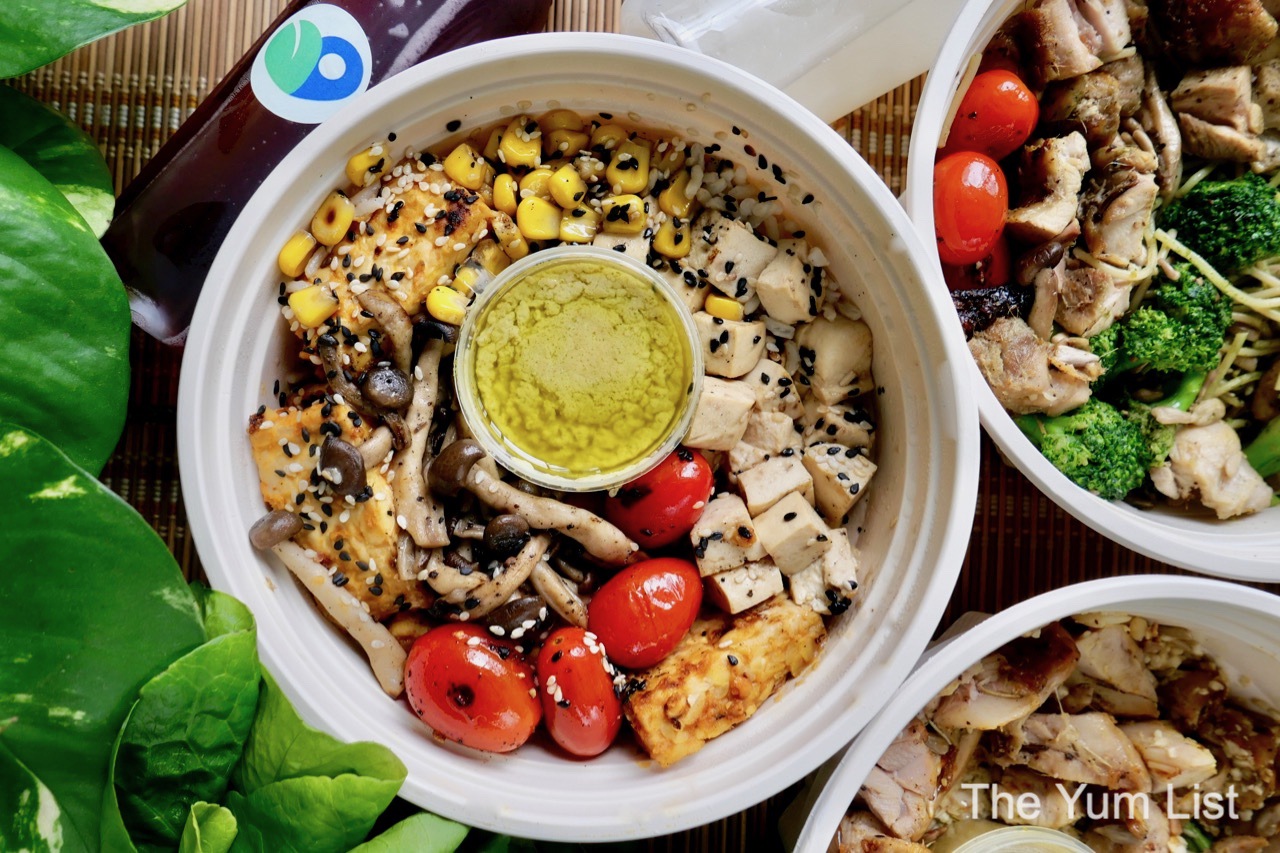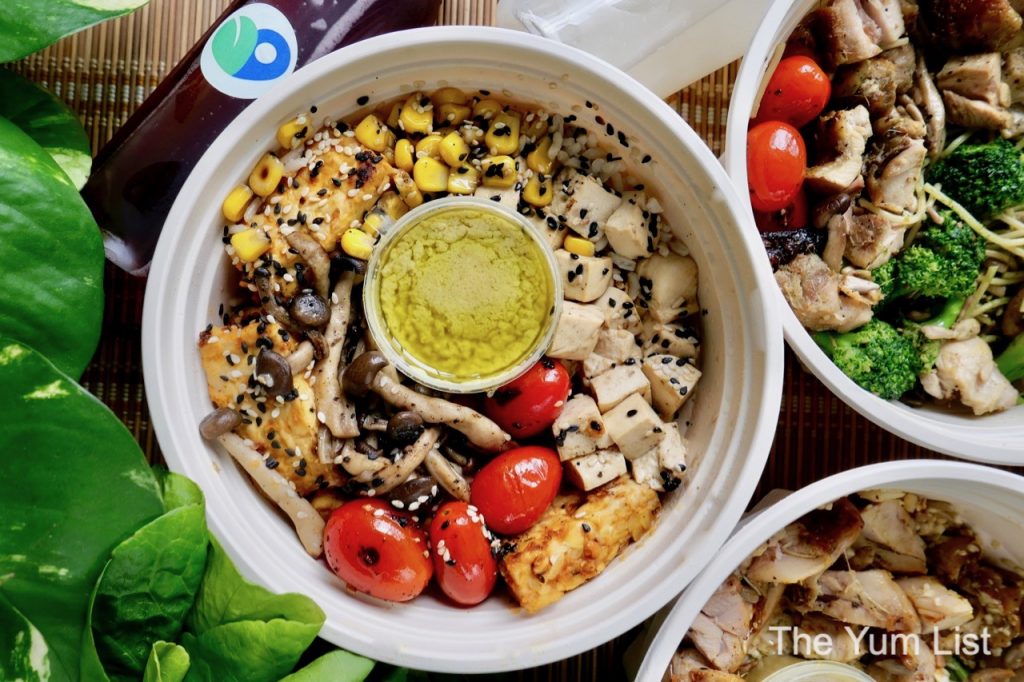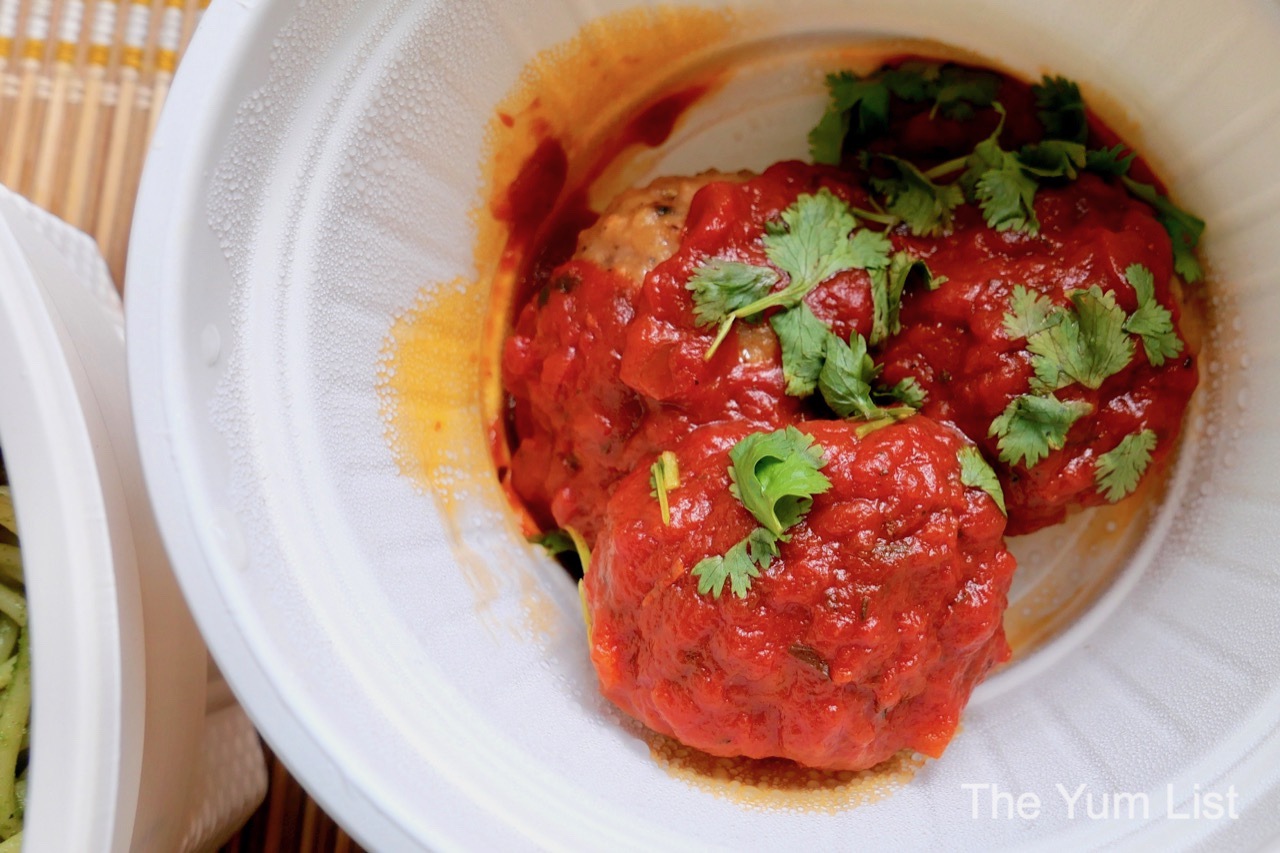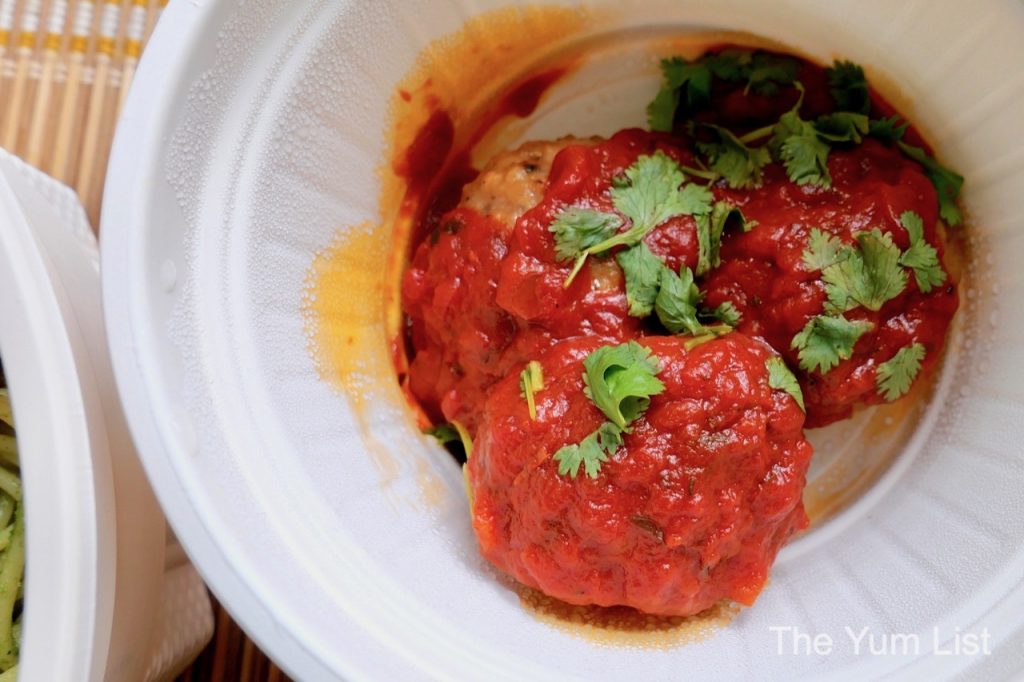 Drinks
Also fresh from the farm, SpargoEats offers a range of juices (RM6.90). Today we try the Soursop Juice and the Chia Seed + Roselle Juice. Both are fresh and naturally sweet.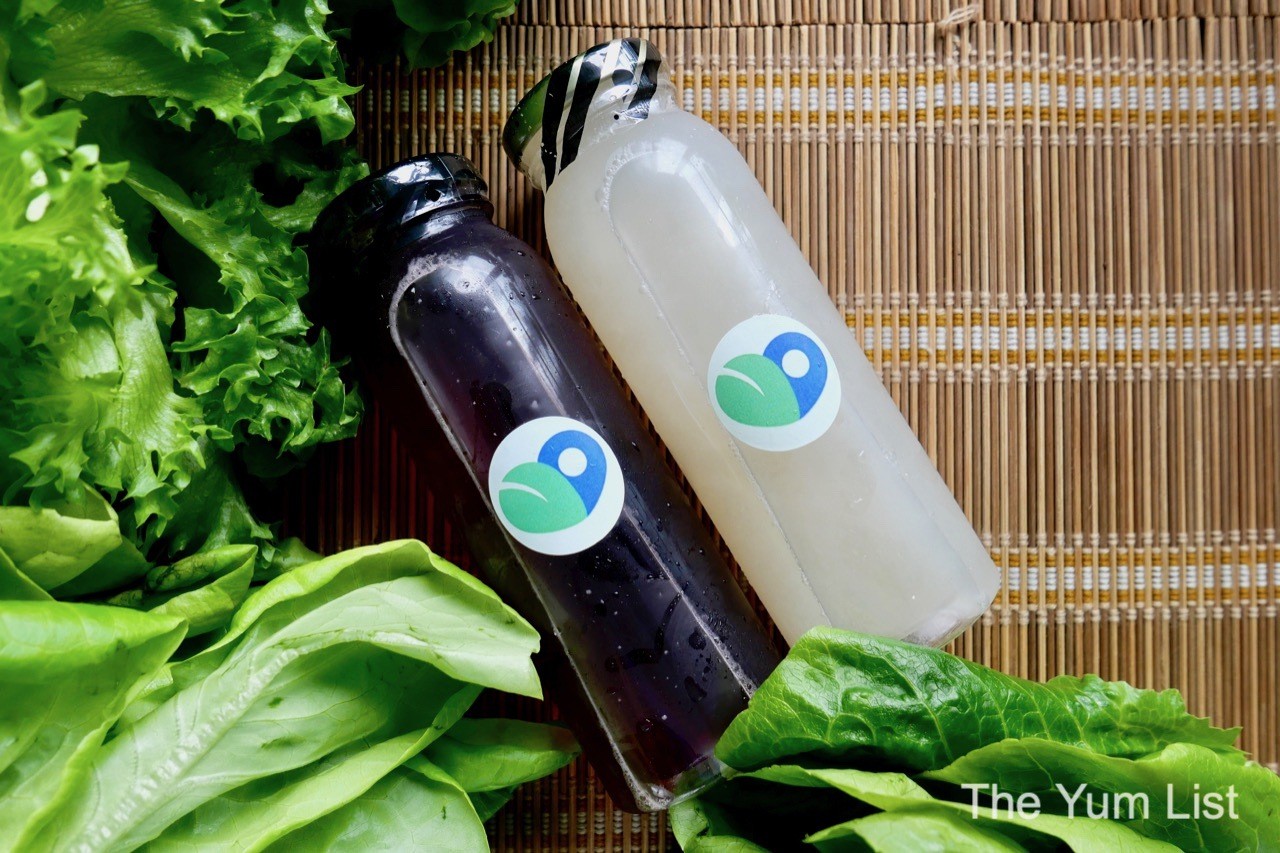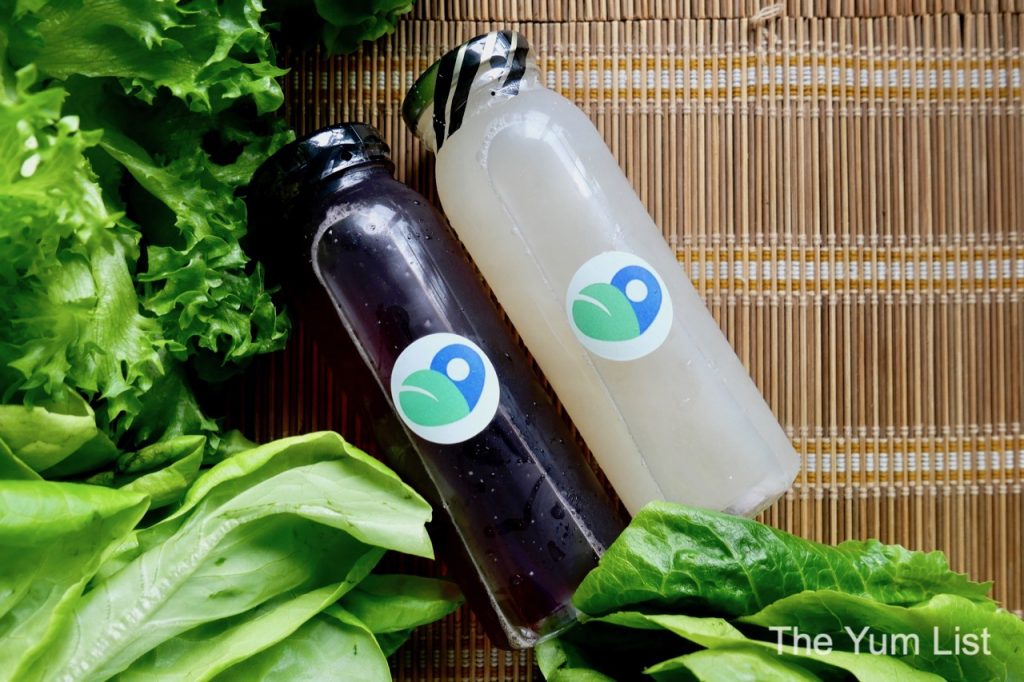 SpargoEats Orders
You can order delivery from SpargoEats online via https://linktr.ee/spargoeats or call +6014 625 9229 to make an order. Collect from SpargoEats at Sunway Future X, Duplex, Jalan PJS 11/26, 47500 Subang Jaya.
* Bring your own containers and receive a RM1.50 discount on your food and an additional 20% off for self-pick-up.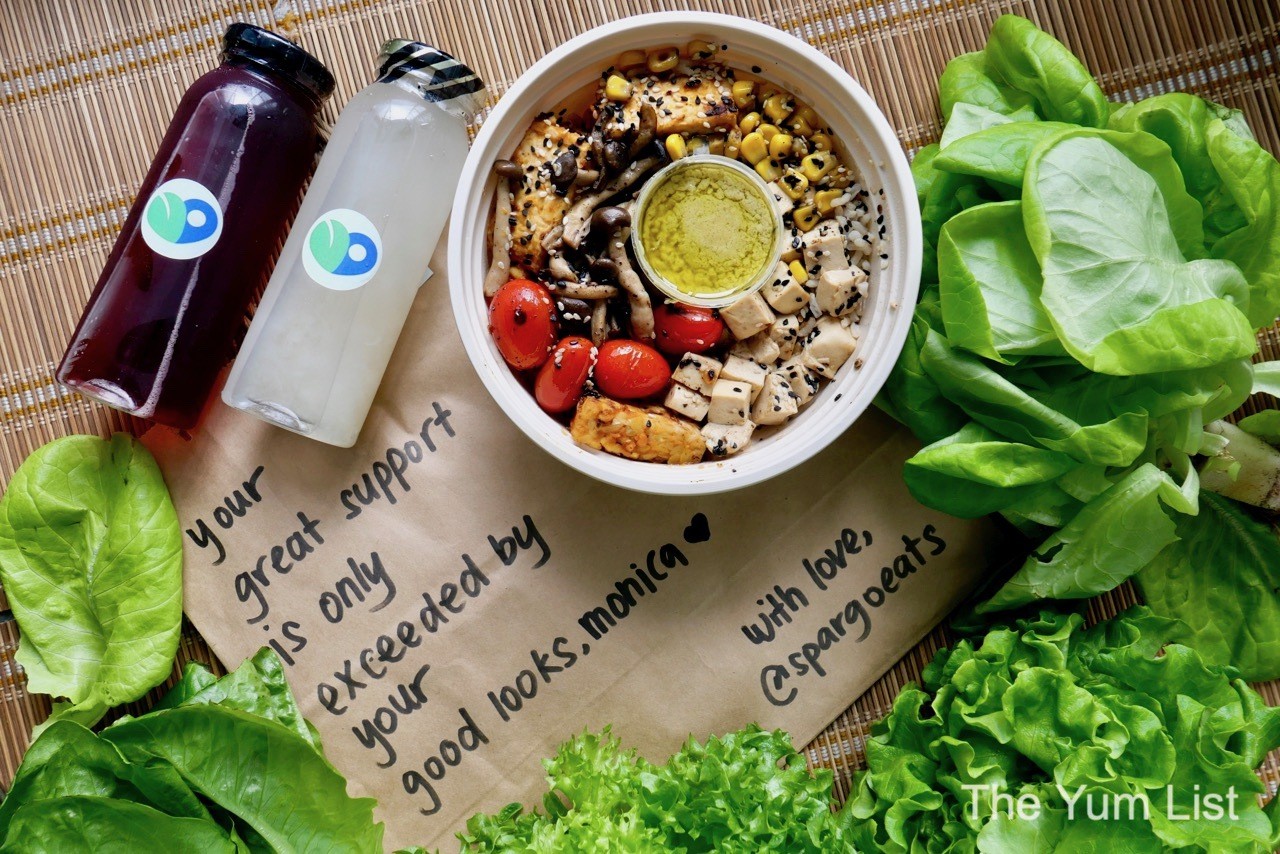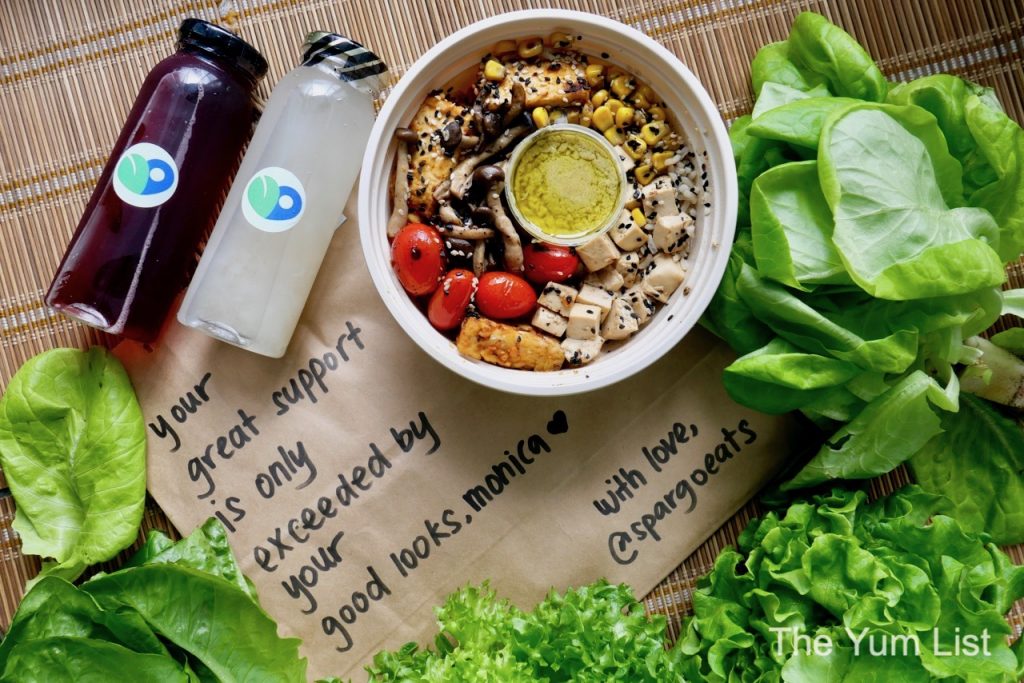 Find more healthy food options in KL here and stay up-to-date with the latest gourmet and travel recommendations for Malaysia here and here.