Unboxing Trend – The Great Unwrap in Kuala Lumpur
Monica Tindall
Gifting food and other treats has blossomed as a trend over the pandemic. With physical and social contact limited, friends and families found different ways to connect. A community of care was fostered and businesses in KL, trying to stay afloat, adapted brilliantly to assist. "Unboxing" videos went viral, and sending and receiving packages became the new norm for uplifting others and self.
The ingenuity of small business in Kuala Lumpur is admirable. We saw (and continue to see) an incredible variety of items dressed for the great unwrap. Anything from flavoured butter to overnight oats, cookies to lobster, wine and plants and an endless supply of baked goods were prettied up for delivery. Food delivery was no longer just receiving a meal in a takeaway container but an event worth readying cameras for.
Unboxing Trend – The Great Unwrap in Kuala Lumpur
The team at Skillet KL have been consistently upping their game over the pandemic. They've turned the unboxing trend into an art form. As much as possible is packed in cardboard boxes, avoiding plastic and creating a classier, organic feel to the packaging. Designer stickers and bows (easily undone by pulling a single ribbon – very important for an unboxing video) open up to even more attractive food. They take the unboxer on a journey from start to finish.
Below are a few examples of what Skillet KL currently has available for delivery – brilliant examples of why the unboxing trend is so popular.
Fisherman's Tart (RM 128) – Homemade catch-of-the-day tart with a tomato base sauce, pate brisee and cheese in an incredibly fine and buttery shell. It's a showstopper. I gasped out loud in awe of its beauty upon lifting the lid.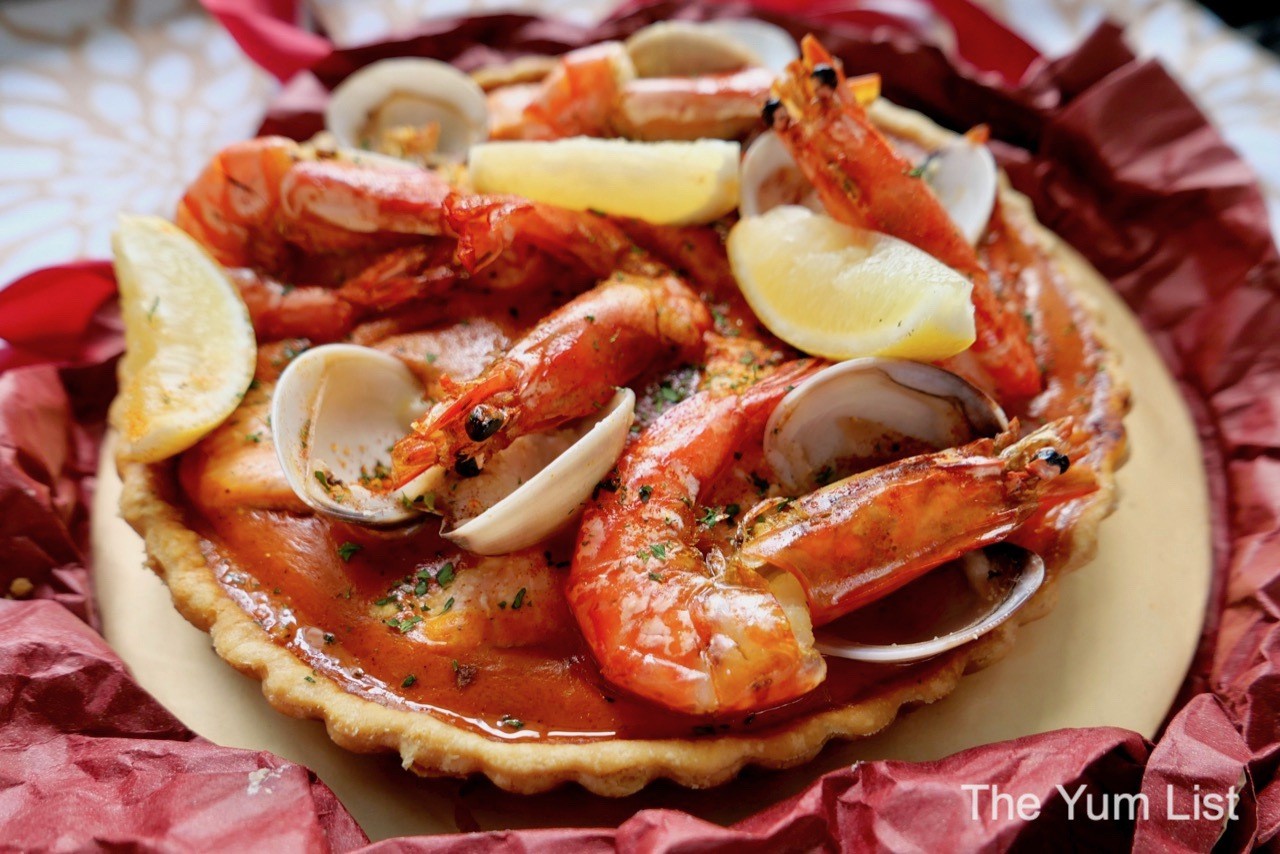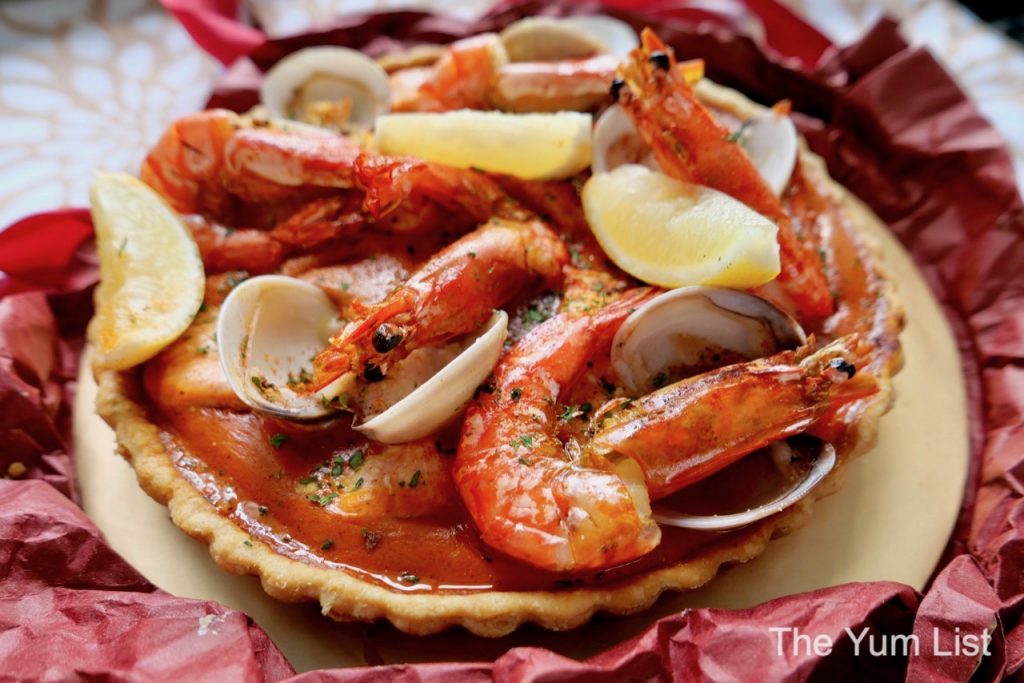 Escargot with Garlic Pesto Tart (RM 48) – Escargot have never looked this pretty. Oven-baked Poitou-Charente escargot are combined with garlic pesto and candlenut crumble in a black charcoal pâte brisée.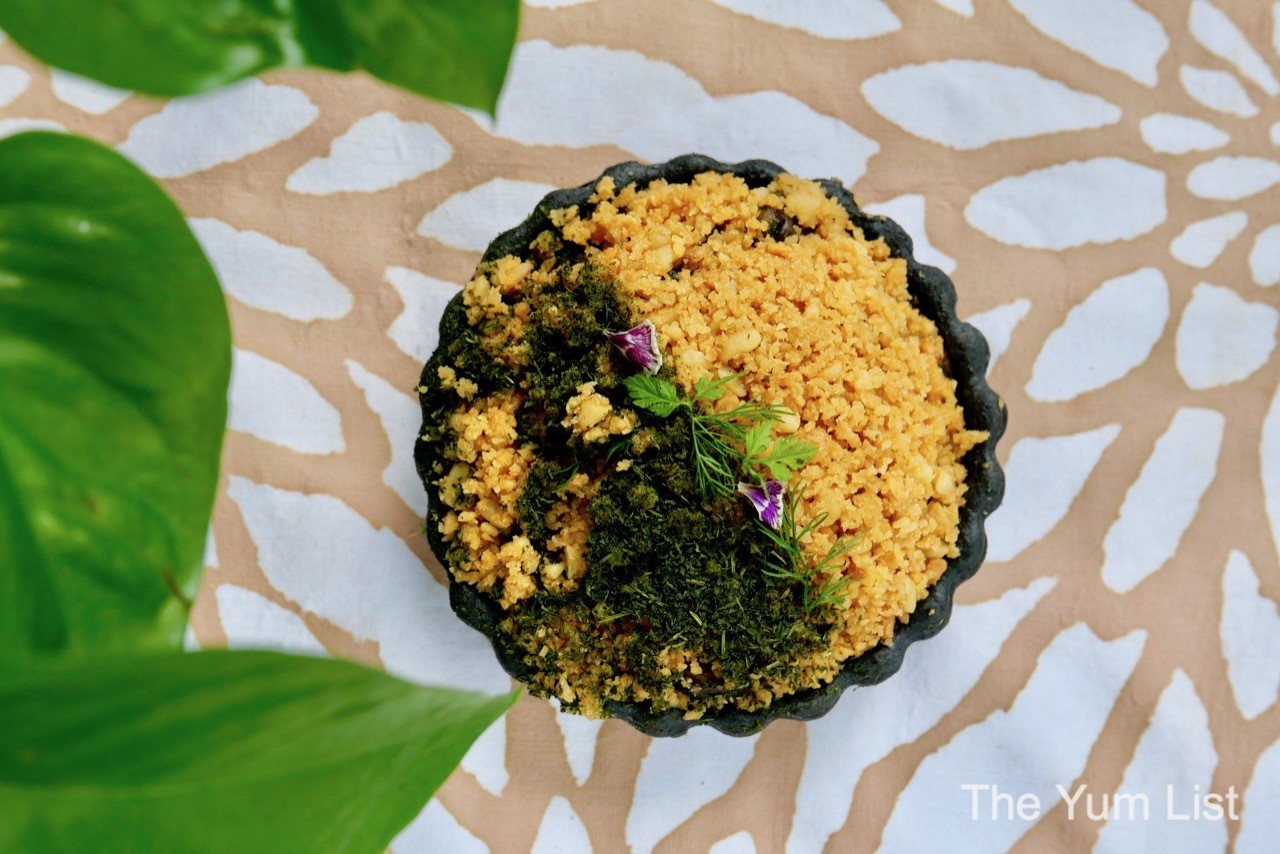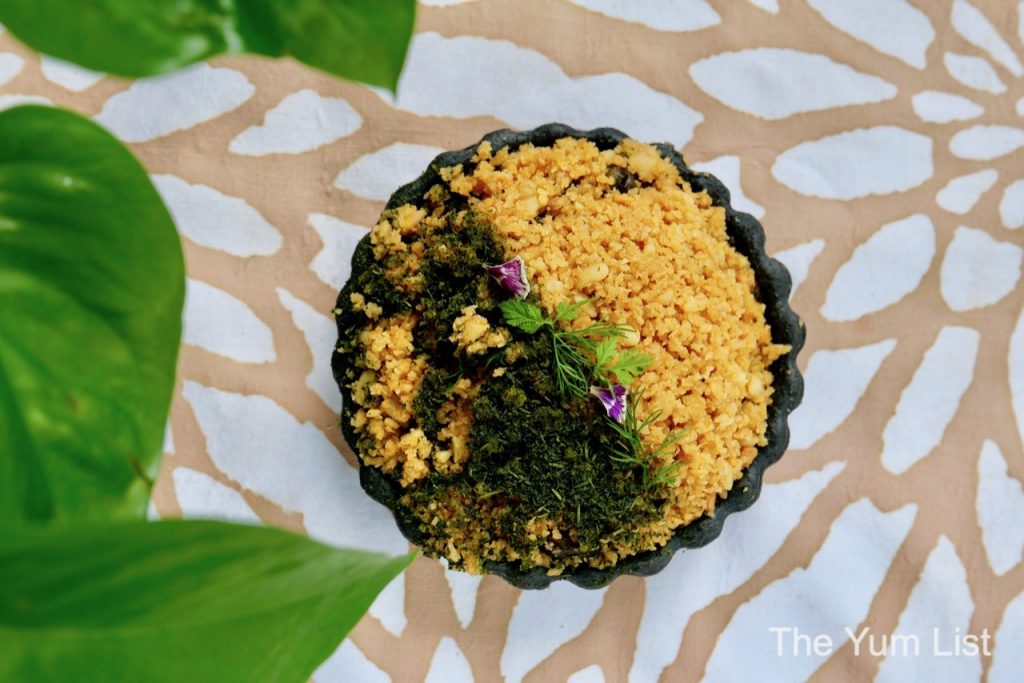 Ratatouille (RM 45) – The time and skill of constructing the swirl of shaved veggies are commendable. This twist on the classic Provençal summer vegetable stew comes in a house-made pâte feuilletée with French cultured butter.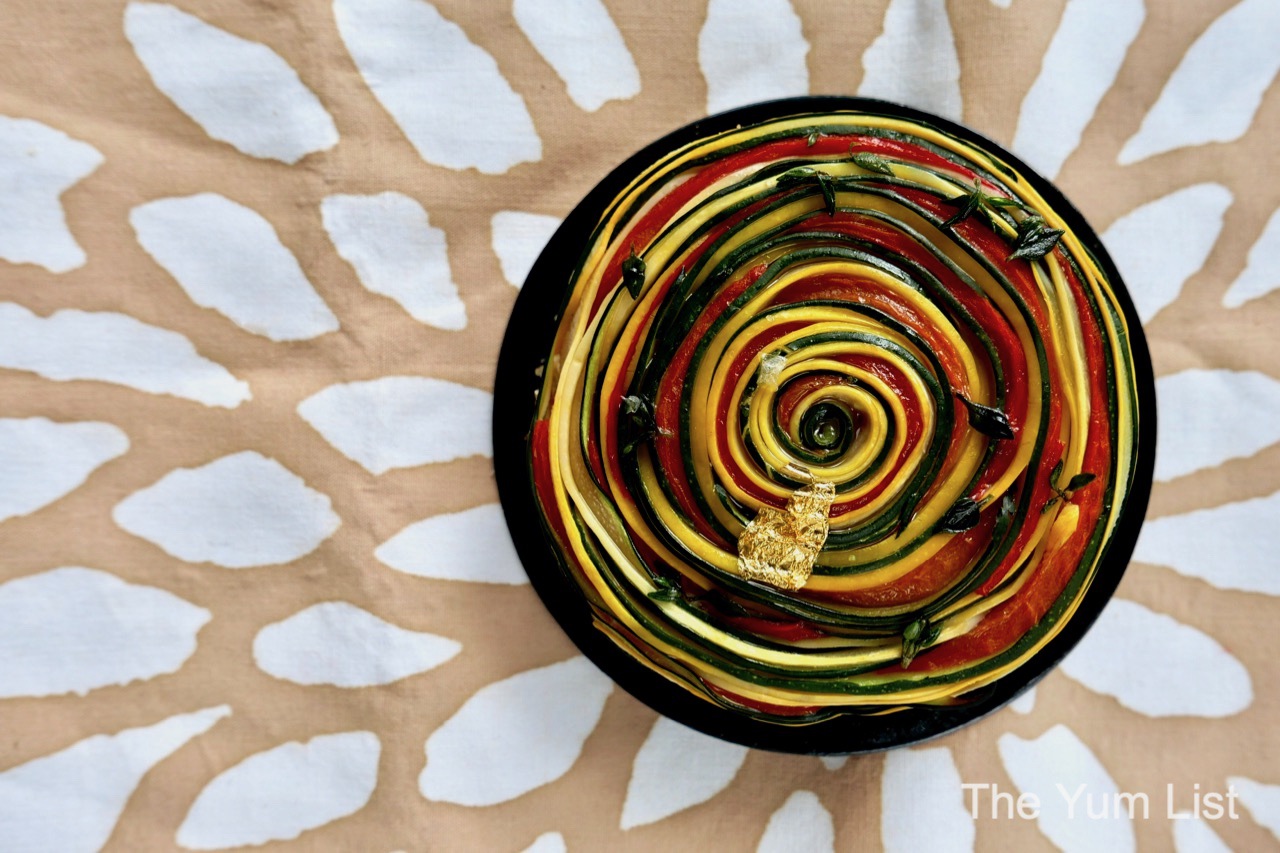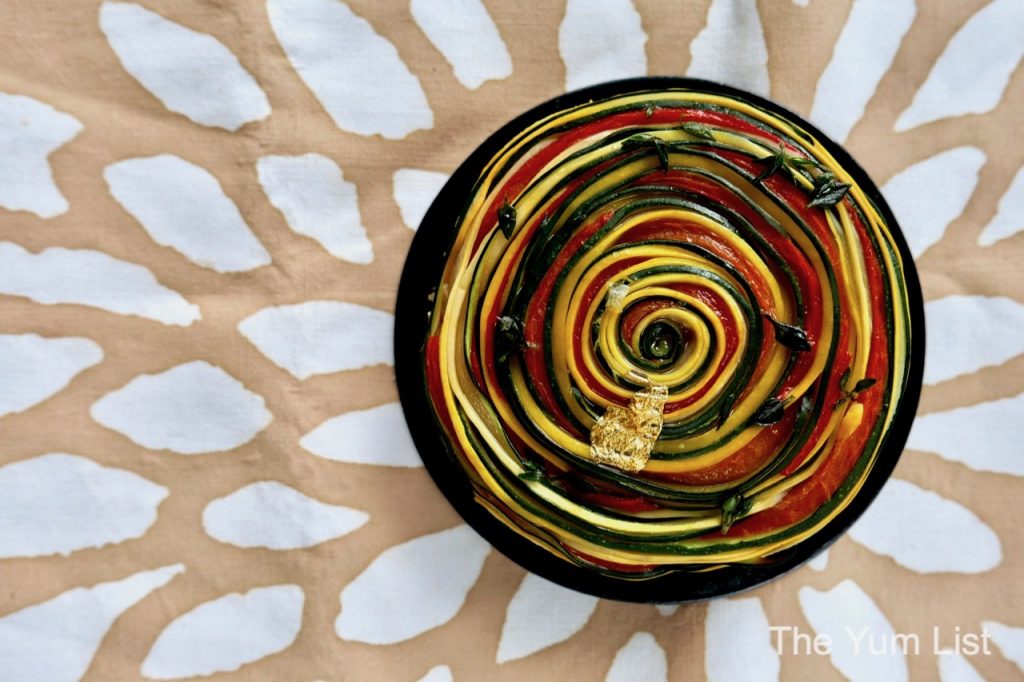 Sticky Date Pudding (RM 98, 560 g) – I can't imagine possibly making the presentation of English sticky date pudding any more fetching. The toffee sauce is hidden underneath, and a wreathe of dried flowers and leaves surround the dessert.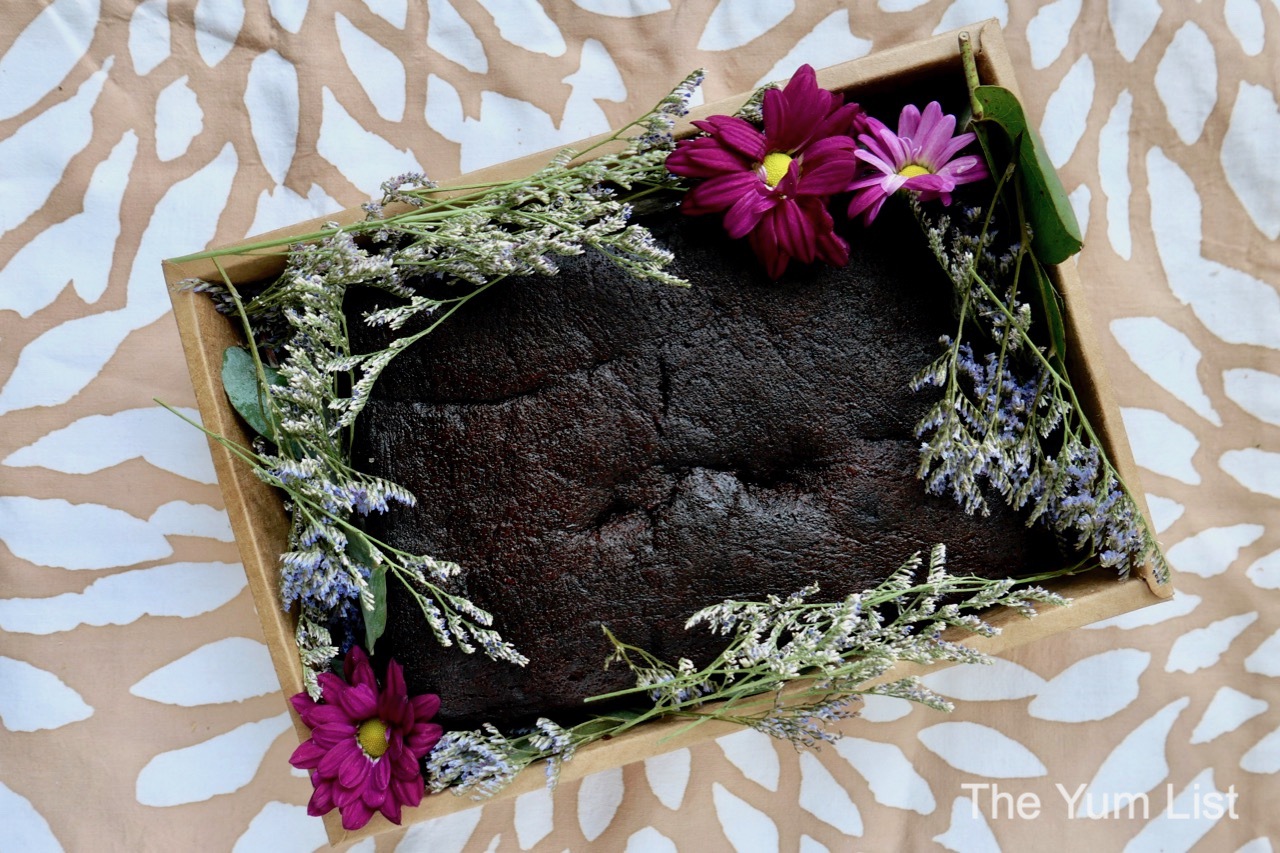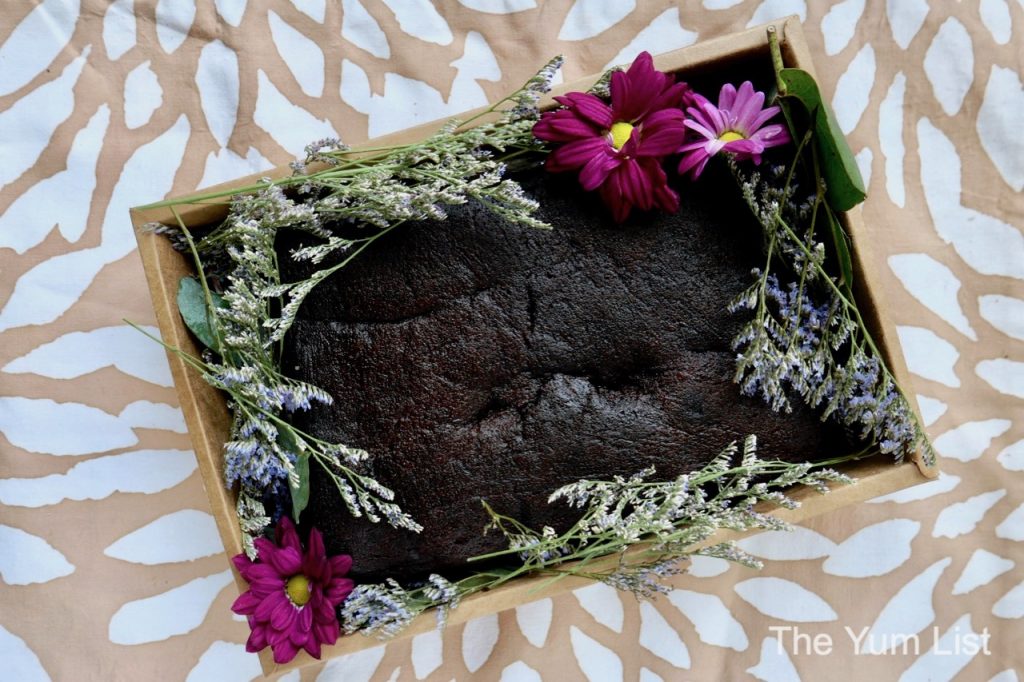 Gift Box – Sambal Butter, Truffle Mushroom Butter, Chicken Liver Pâté – Lastly, even butter is made beautiful in petite jars with crepe paper and a black ribbon, perfect for those who want to jump on the unboxing trend in KL.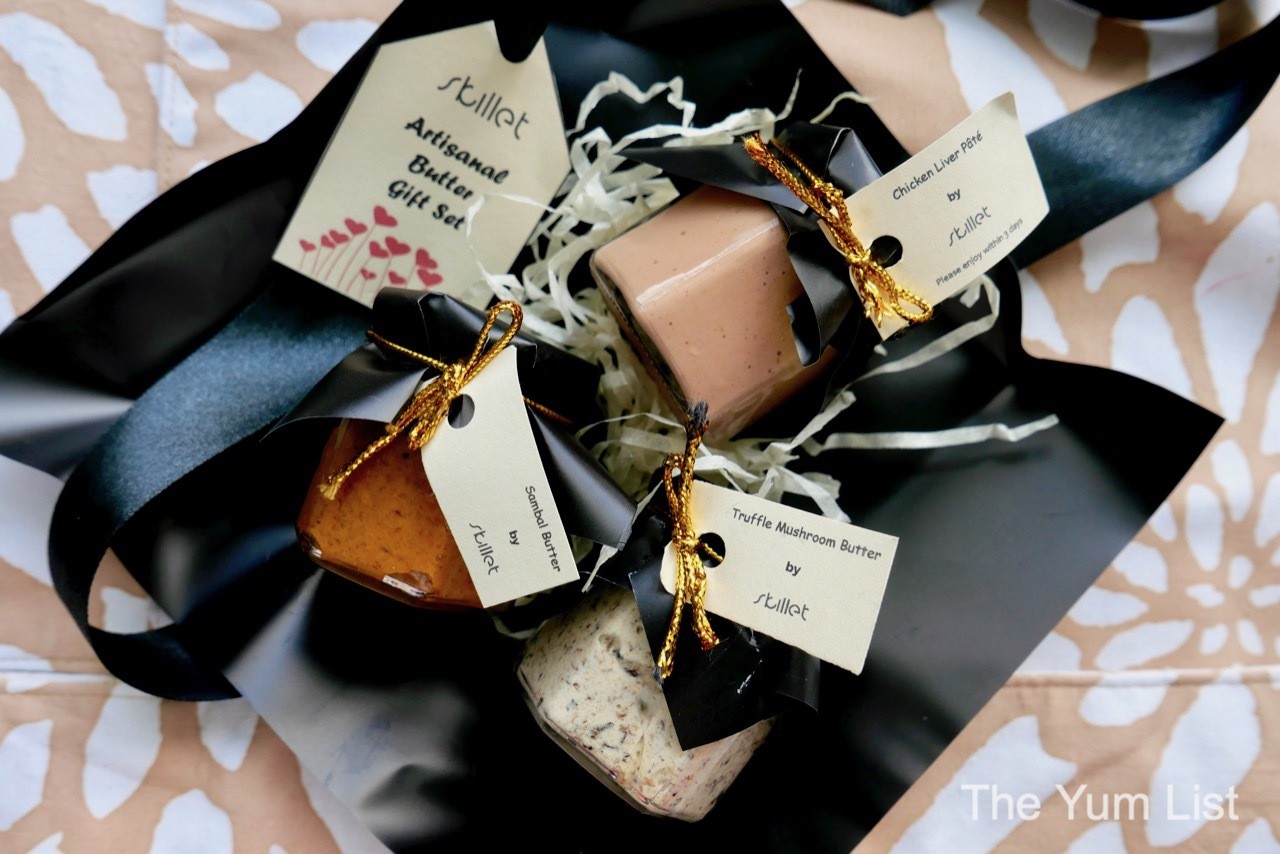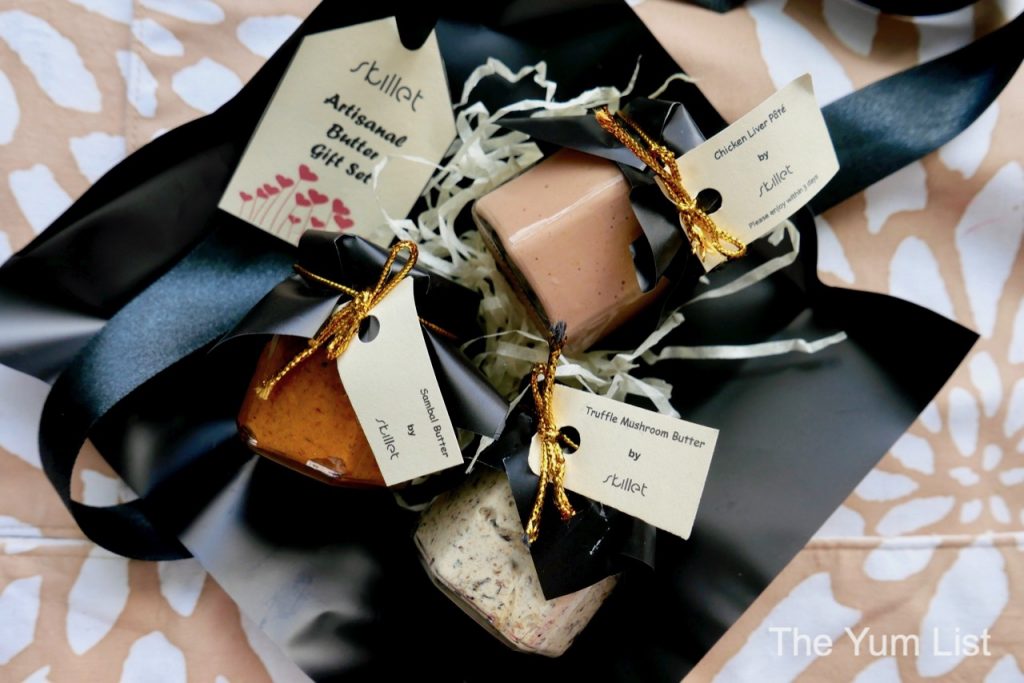 Giveaway
Besides acing the unboxing trend in KL, the team at Skillet have a June giveaway! The first 20 customers who order RM 150 worth of takeaway from the restaurant in a single order will be entitled to a taster set of Skillet's favourite spreads (Truffle Mushroom Butter, Chicken Liver Pâté & Sambal Butter).
Visit https://order.skilletkl.com/menu or WhatsApp them on +6 019 2121 240 for takeaway and delivery!
What do you think of the unboxing trend in Kuala Lumpur? Have you given or received any more treats than usual over the pandemic? What items are your favourites to unbox?
Find more food delivery options in KL here and stay up-to-date with the latest gourmet and travel recommendations for Malaysia here and here.