Italian Food Delivery KL
Monica Tindall
Sapore, an Italian Spanish restaurant in Ampang, offers several excellent deals this reiteration of the MCO. Known for their hearty, wholesome European recipes, the sets make high-quality family meals.
Italian Food Delivery KL
We try Sapore's "three items for RM 80" promotion and add a bottle of wine for RM 150. That's the total price – so the meal is RM 80, and the wine comes to RM 70. The choices are a pork burger, spaghetti pork Bolognese, roasted porchetta belly, Margherita pizza, spaghetti aglio olio, and 1.2kg grilled chicken. If you are a pork fan, you will do well to order in that direction. The team at Sapore are known for careful preparation and rate highly for their pork dishes. However, we reduce our meat consumption where possible and so opt for the two vegetarian options along with the chicken.
The 12-inch pizza Margherita is on a thin, crisp crust. While it is slender, it still travels well and holds the tomatoes, mozzarella and oregano without going soggy. For the optimal experience, I recommend reheating it for a few minutes in the oven just before serving.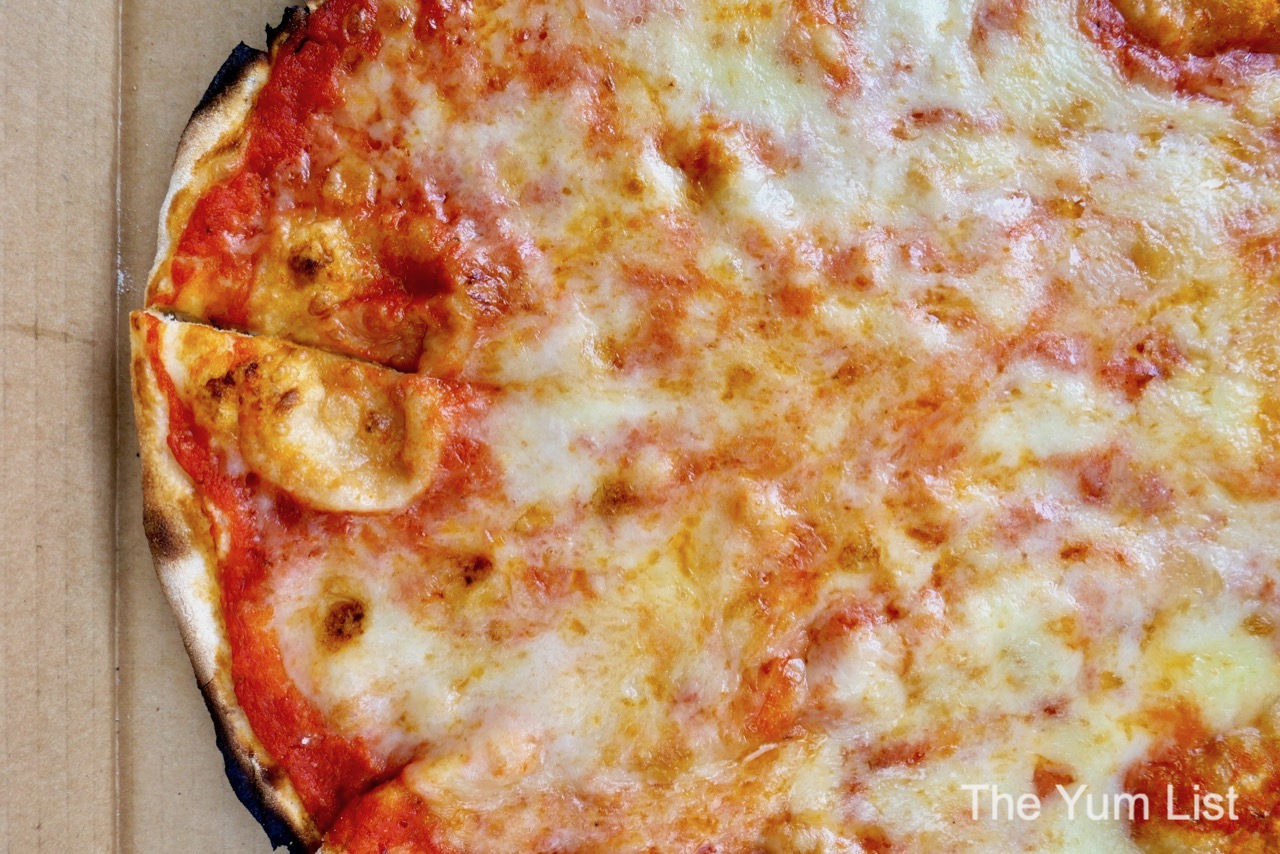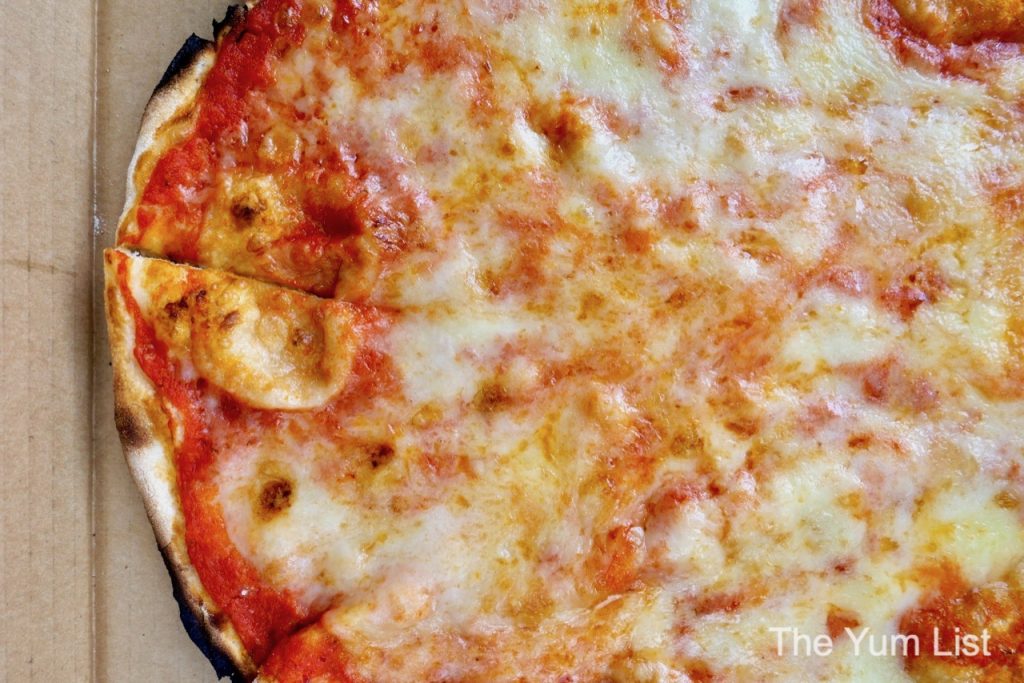 As you'd expect from an Italian chef, the spaghetti aglio olio arrives al dente. Garlic, olive oil, mushrooms and Parmesan cheese coat every strand. A sprinkling of dried chilli flakes adds a hint of heat but not so much as to overwhelm the delicate mushroom flavour.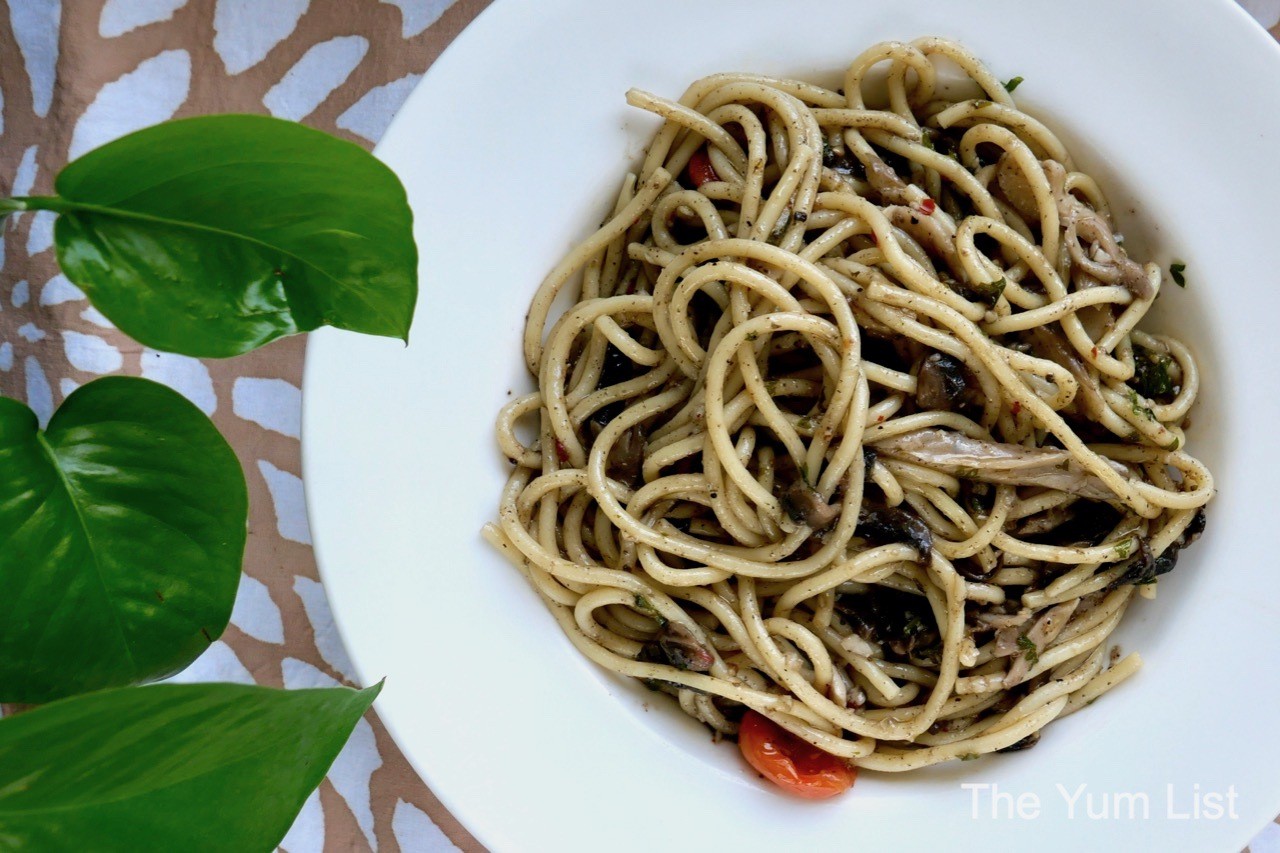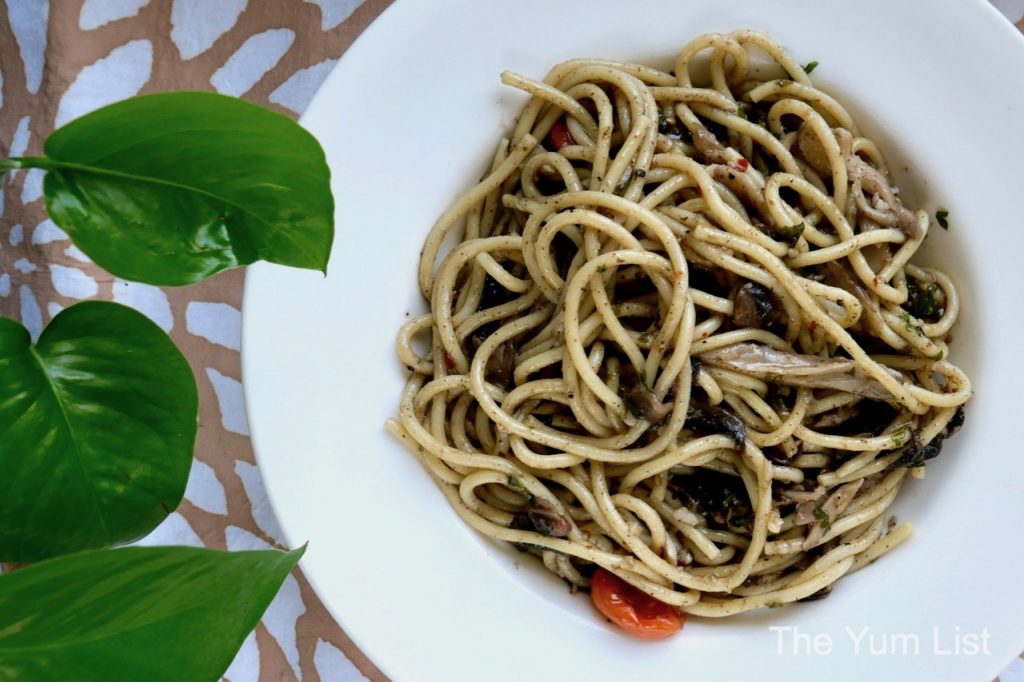 Lastly, the 1.2kg grilled whole chicken with roasted potatoes could easily serve four people in our household. The bird is roasted until golden with a sprinkling of herbs and served with baked potato cubes. Moist and flavourful already, the meat is given extra oomph with brown mushroom gravy.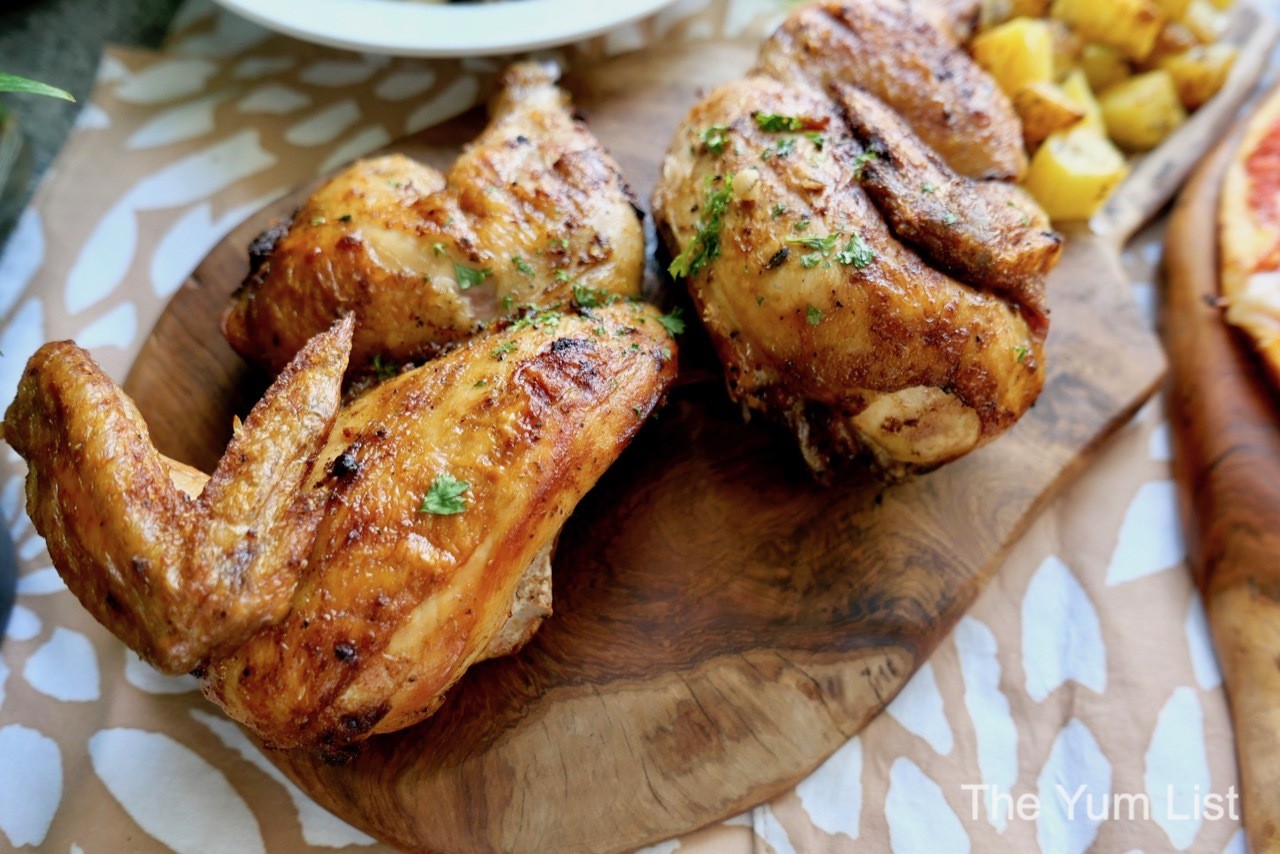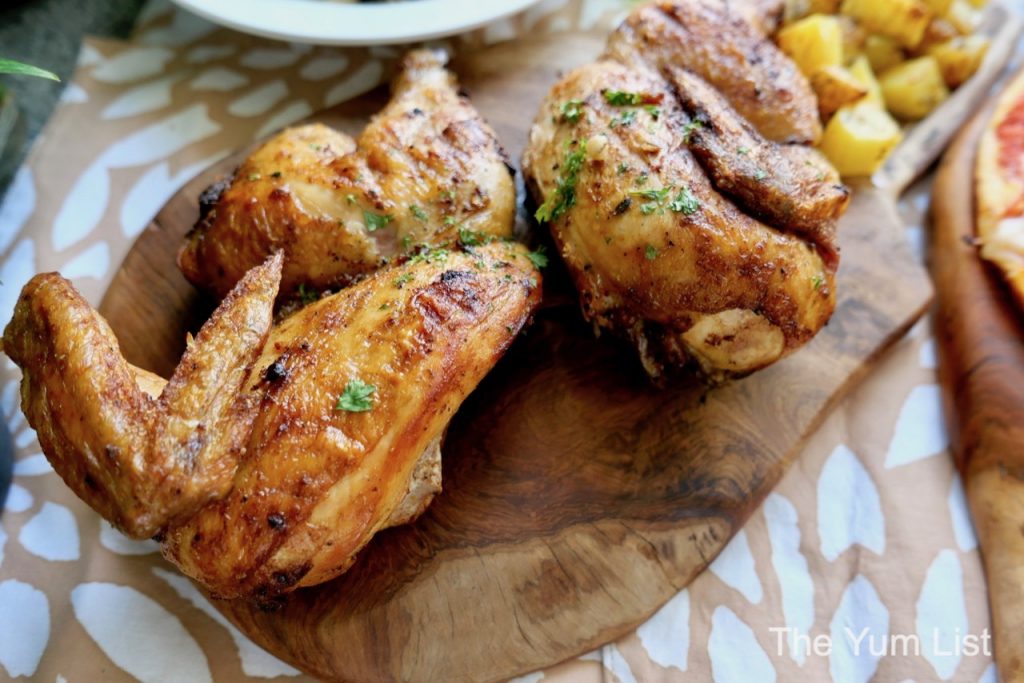 Italian Wine
Diners can choose red or white wine to go with the meal for an additional RM 70. We go with the white, Caleo, Pecorino, Terre di Chieti, given our veggie and poultry choices. Abruzzo, home of the Pecorino grape, has a special place in my heart, so I can't wholly write unbiased notes. However, it is, without a doubt, a grape worth exploring. White flowers and tropical fruit dominate the nose, while the body is full and balanced. Its crisp acidity and mineral finish do well with food, but it could also serve as a suitable aperitive.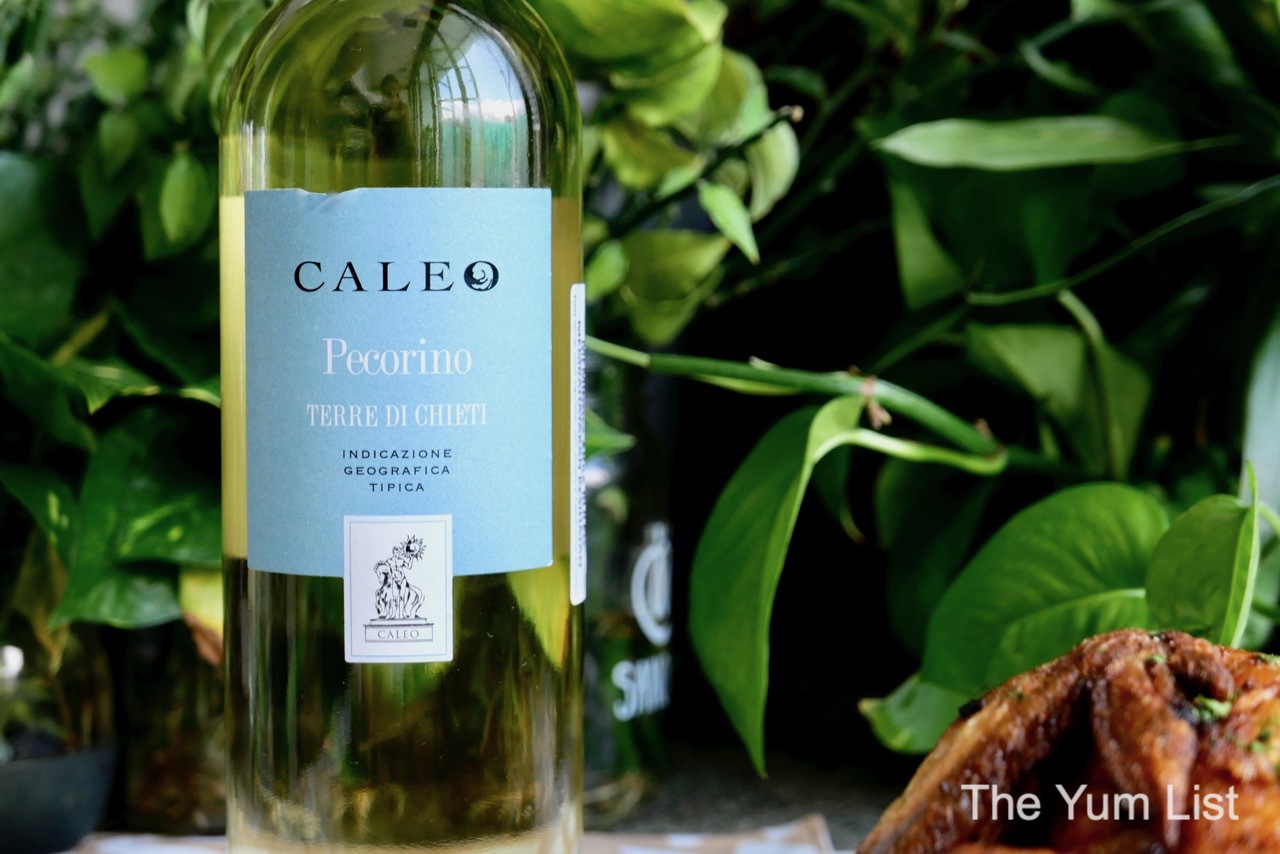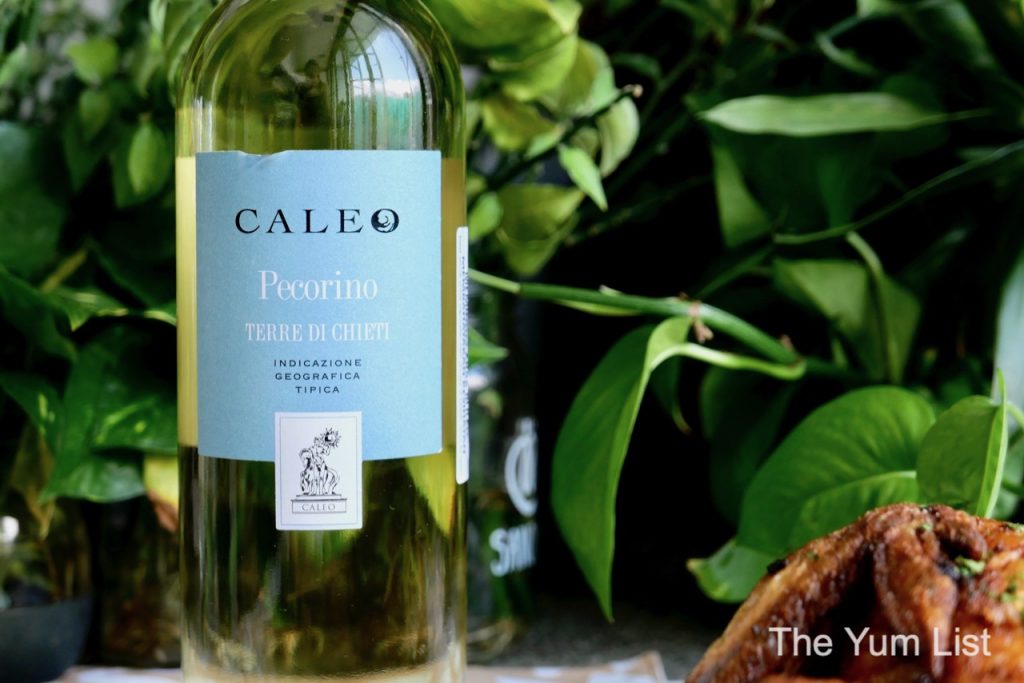 Additional Promotions on Italian Food Delivery KL – Sapore
Customers who plan ahead enjoy 20% off the bill for orders made between 2 pm and 5.30 pm on the same day. Wine lovers can also take advantage of a 20% discount on the entire wine list. Furthermore, if you live within 5km of the restaurant and order RM 50 or above, they'll waive the delivery charge. 
How to Order Italian Food Delivery KL from Sapore
Sapore is available on Grab Food and Food Panda. You can also contact them directly on WhatsApp at +6 03 4266 6362, and they will deliver using Lalamove. Find out more on Sapore's Facebook page.
Sapore Delivery Hours
Daily: 11am – 7:30pm (last call 7 pm) 
Find more food delivery options in KL here and stay up-to-date with the latest gourmet and travel recommendations for Malaysia here and here.