Vegetarian Food Delivery Kuala Lumpur
Monica Tindall
I love Damai Studio & Café, just around the corner from our home in Kuala Lumpur. The setting is peaceful, and the team live, breathe and eat a wellness mindset. I'm delighted that they are offering vegetarian food delivery over this FMCO. Considering the quality of ingredients and care that goes into food preparation, I think the prices are reasonable. It's even better if you arrange self-pickup as you'll get a little piece of greenery (and maybe some of the serenity of the staff will rub off onto you) while you're there.
Vegetarian Food Delivery Kuala Lumpur – Damai Studio & Café
Snacks & Breakfast
Bliss Balls (RM 7 each) are some of my favourite snacks, but not everyone does them well. The team at Damai Studio & Café have aced their recipes, providing five distinct and delicious flavours. Date Me is my top pick (thanks to the peanut butter addict in me) with oats, peanut butter, ground flaxseeds, cacao nibs, dates, chia seeds, vanilla extract and coconut oil. The rest are all equally good, and I'd have a hard time picking one over the other. Choose Kiss Kiss (almonds, oats, dates, cacao, cinnamon, vanilla extract, coconut oil), Love Beet (almonds, coconut flakes, oats, beetroot, dates, cacao), Ray Drop (coconut flakes, almond, oats, dates, lemon, coconut oil) or Pachamacha (coconut flakes, cashew nuts, oats, dates, matcha, spirulina, cacao butter). Or, even better, one of each!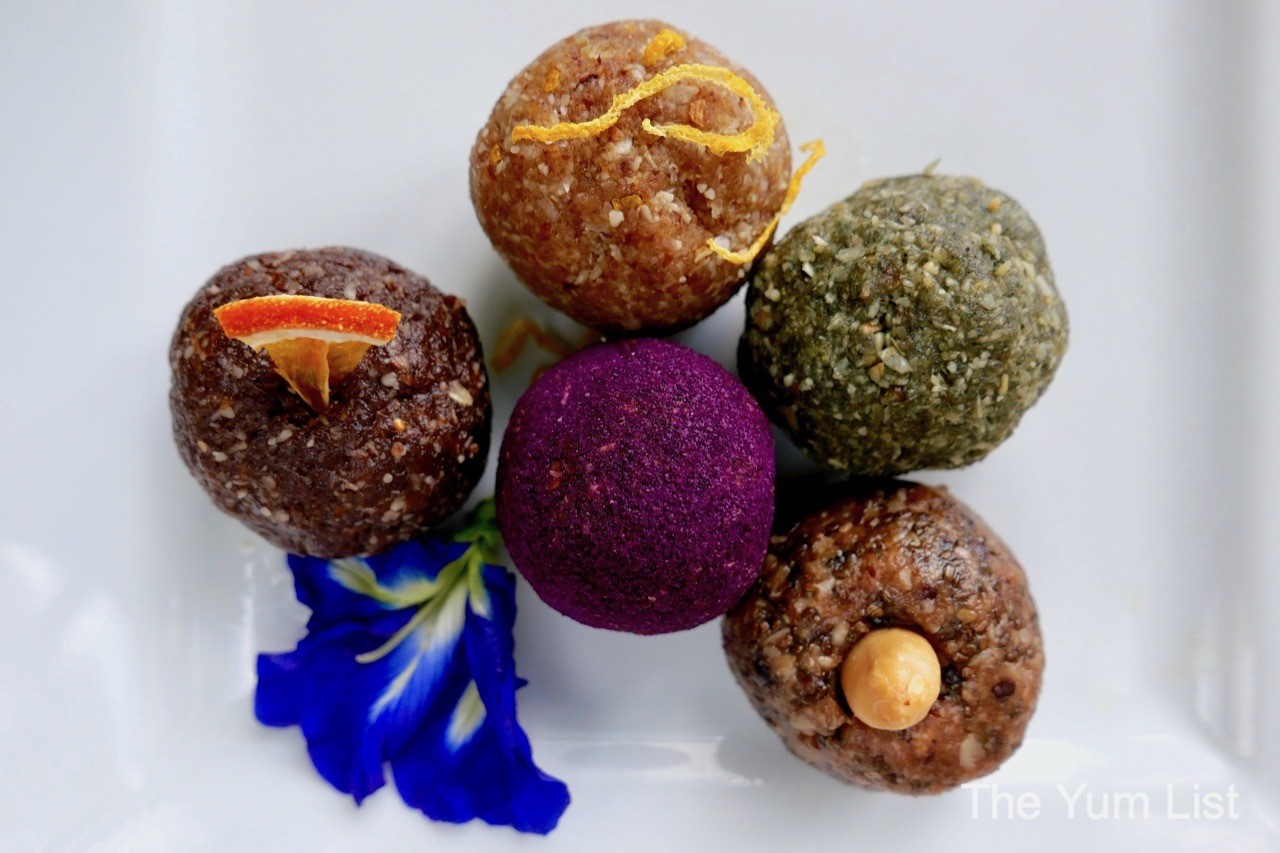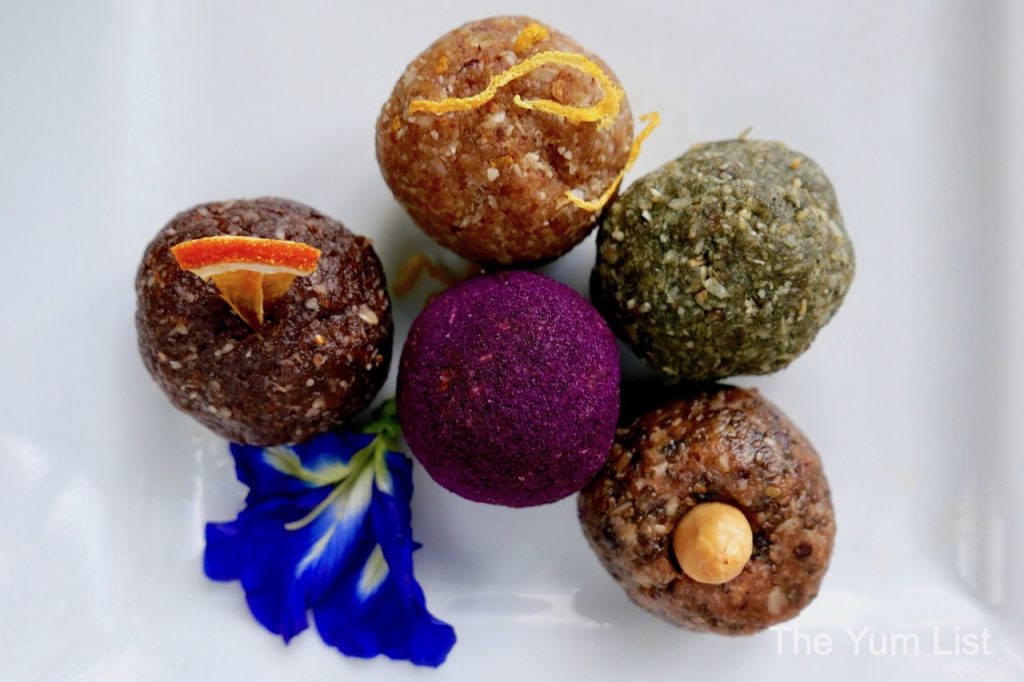 Take Me Away Chia Pudding (RM 13.90) makes a great snack, brekkie or dessert. Chia seeds soaked in almond milk and coconut cream are lightly flavoured with honey, coconut sugar and turmeric. Banana, pomegranate and mango make a fresh and vibrant topping.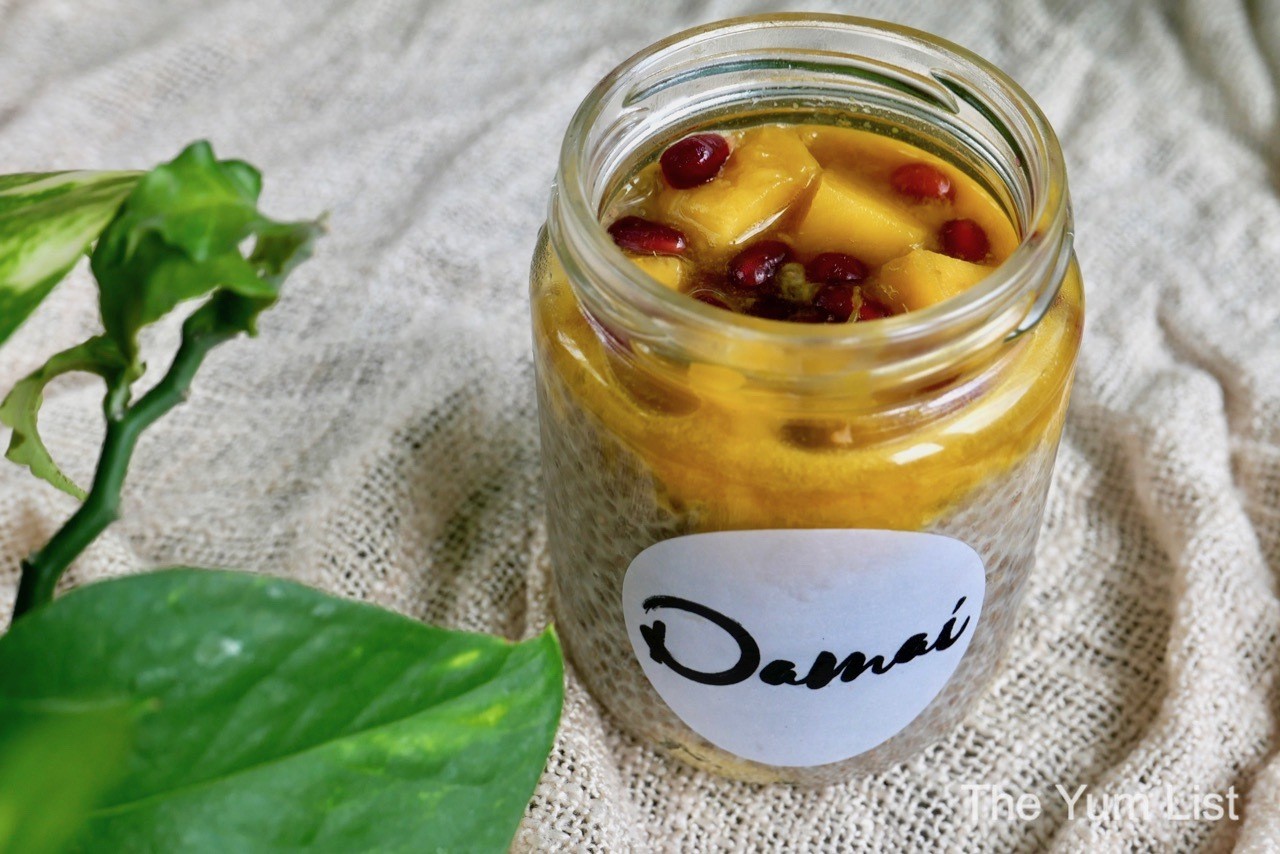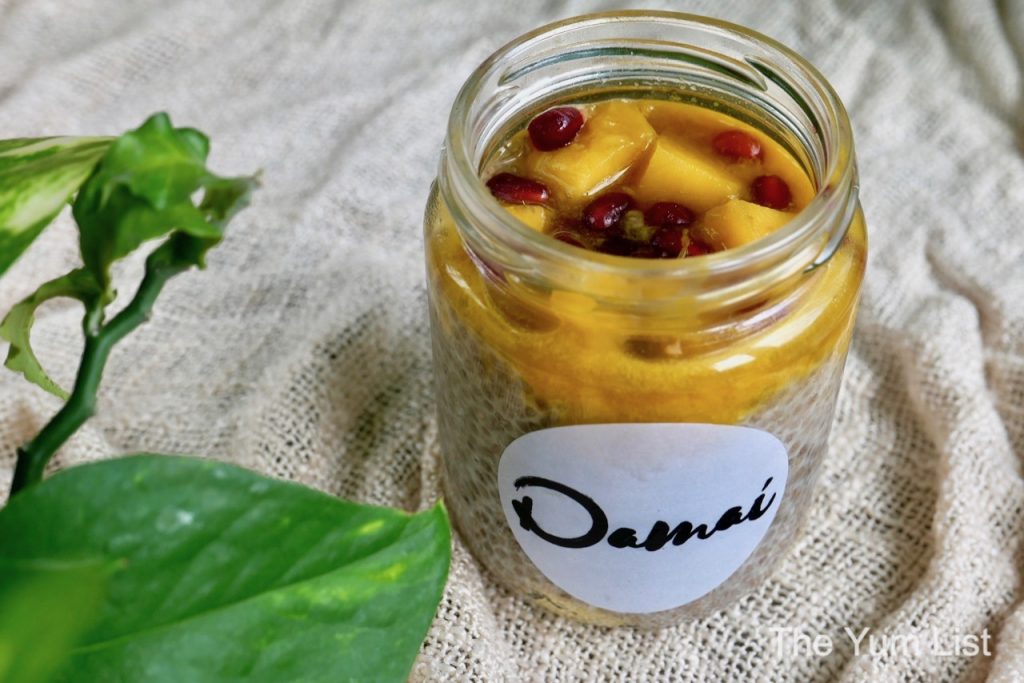 Also versatile in nature is the Damai Nut Butter & Banana Toast (RM 10.90/ RM 12.90). Thick slices of rye can be spread with house-made peanut or almond butter. Slices of banana slices and raw cacao nibs dot the top, making a straightforward but fail-safe meal.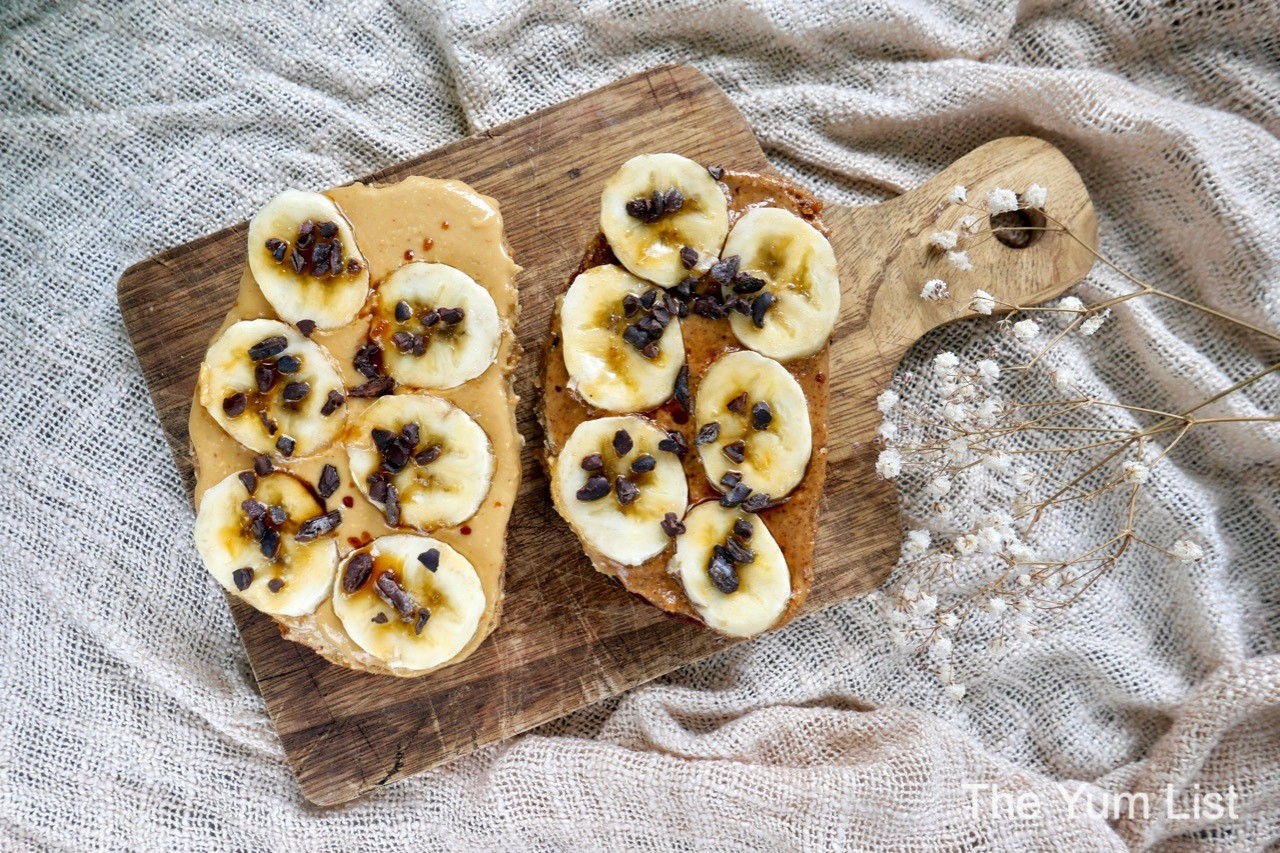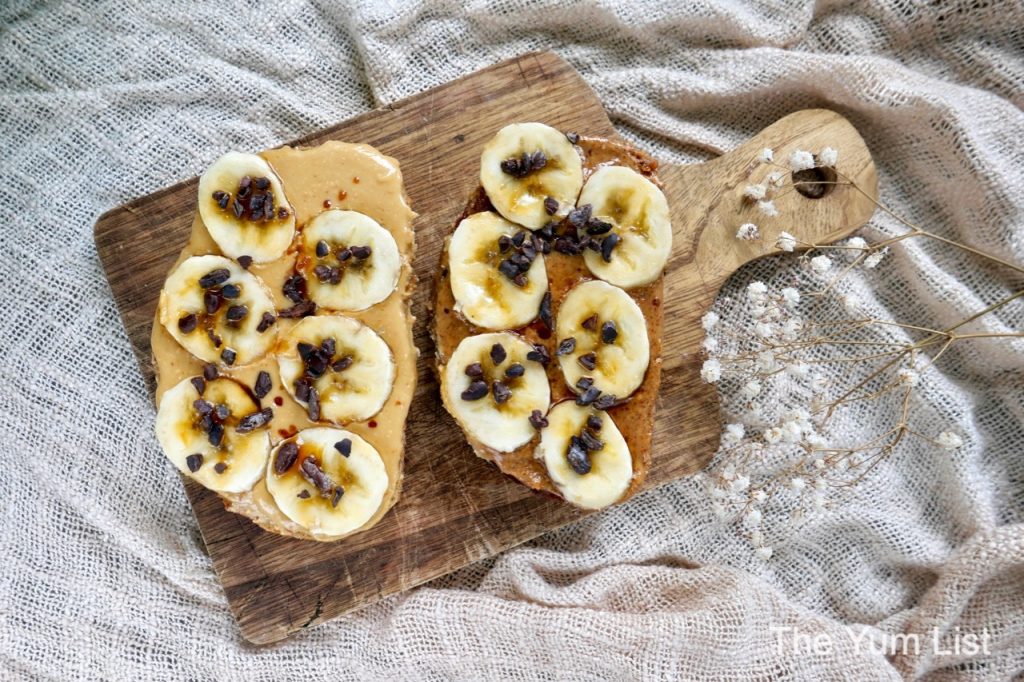 Damai Studio & Café Mains – Vegetarian Food Delivery Kuala Lumpur
Founder Bee is the creator of the Dreamy Green Curry (RM 16.90). Her secret green curry paste holds plentiful tofu, broccoli and long beans. A choice of brown rice or angel hair pasta is excellent material for soaking up the excess.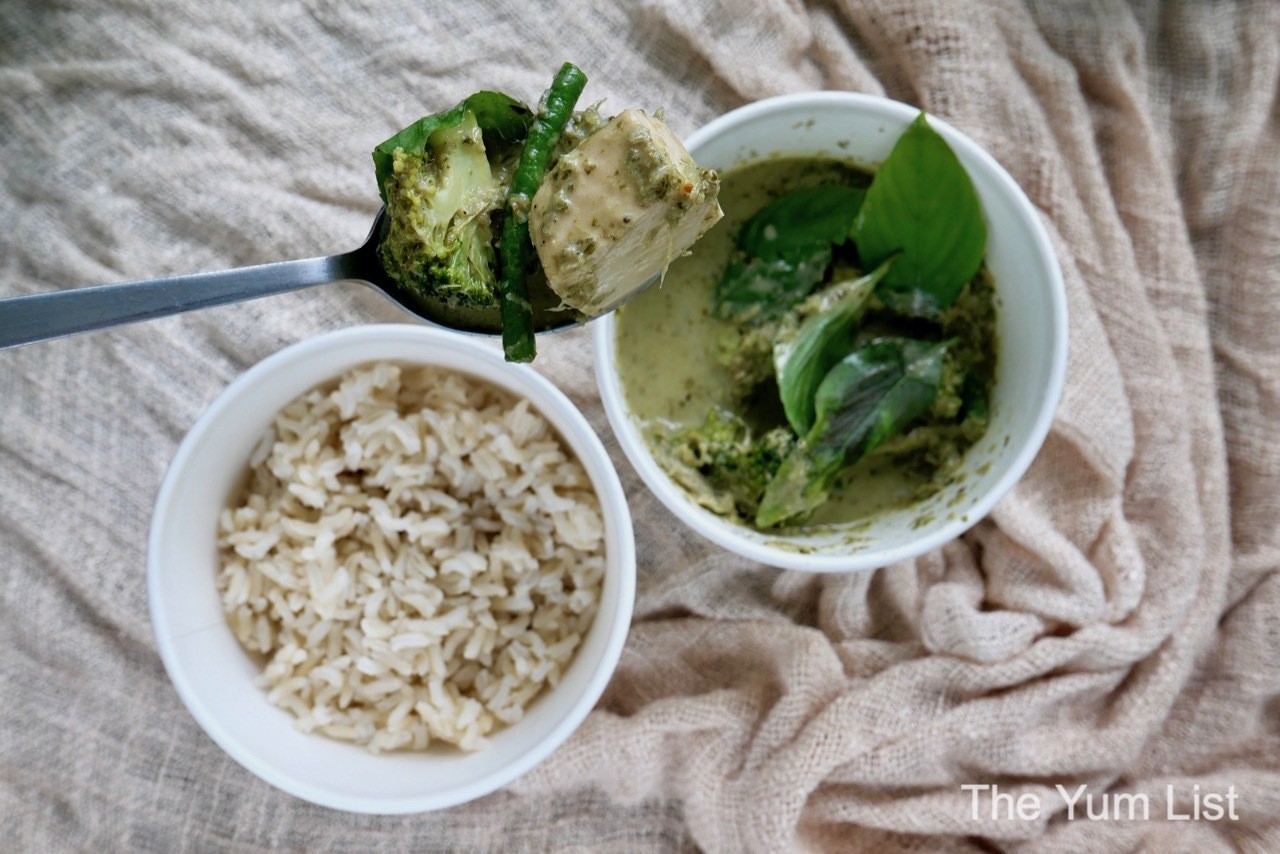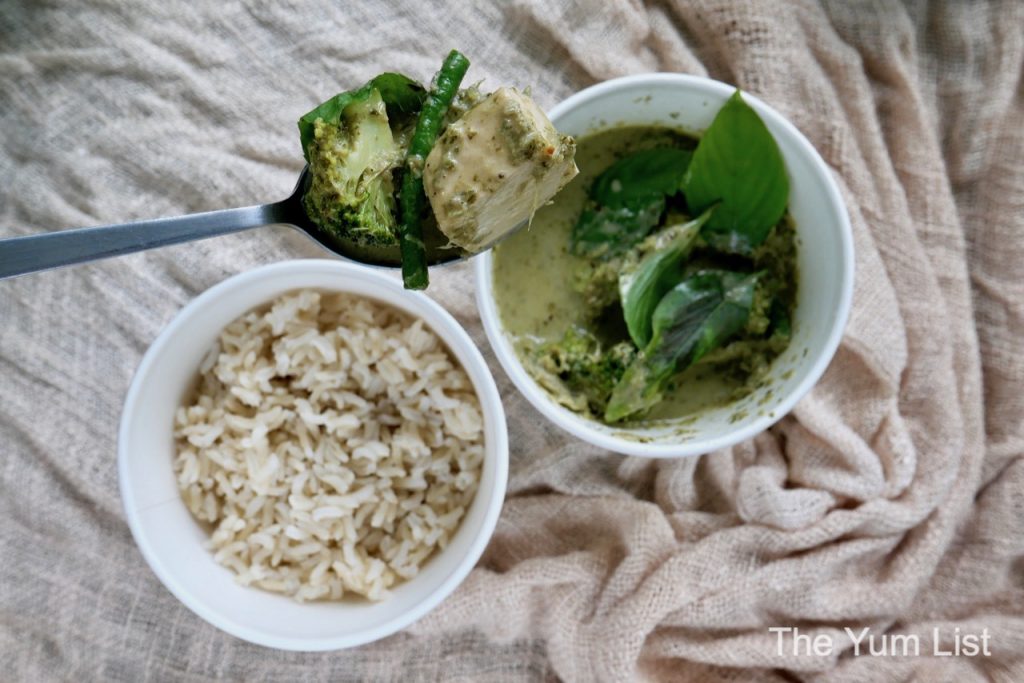 Fans of fresh, whole, raw ingredients should appreciate the Damai Bowl (RM 17.90). It's a colourful mix of baked tempeh, broccoli, purple cabbage, shredded carrot, cherry tomatoes, cucumber, pickled ginger and quinoa dressed with Damai Studio's house-made sesame sauce.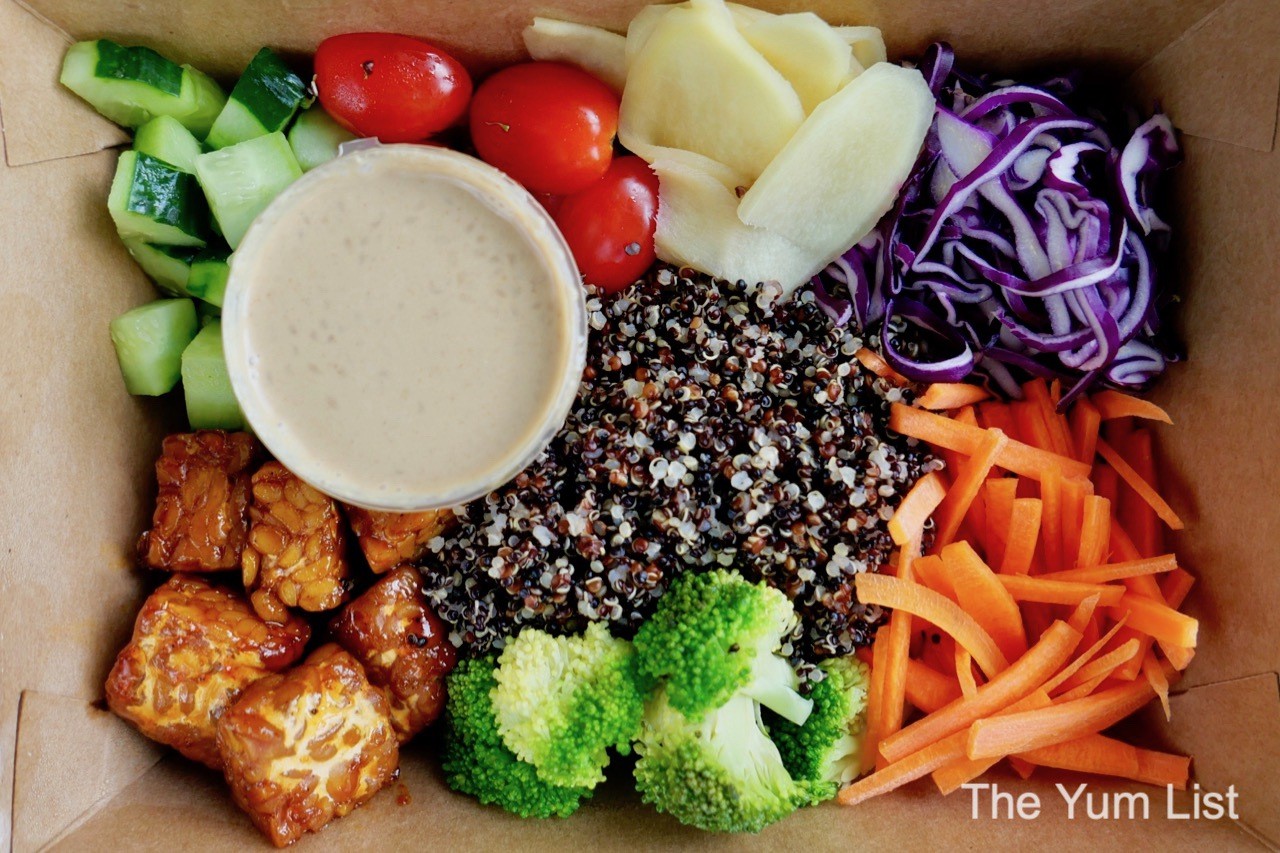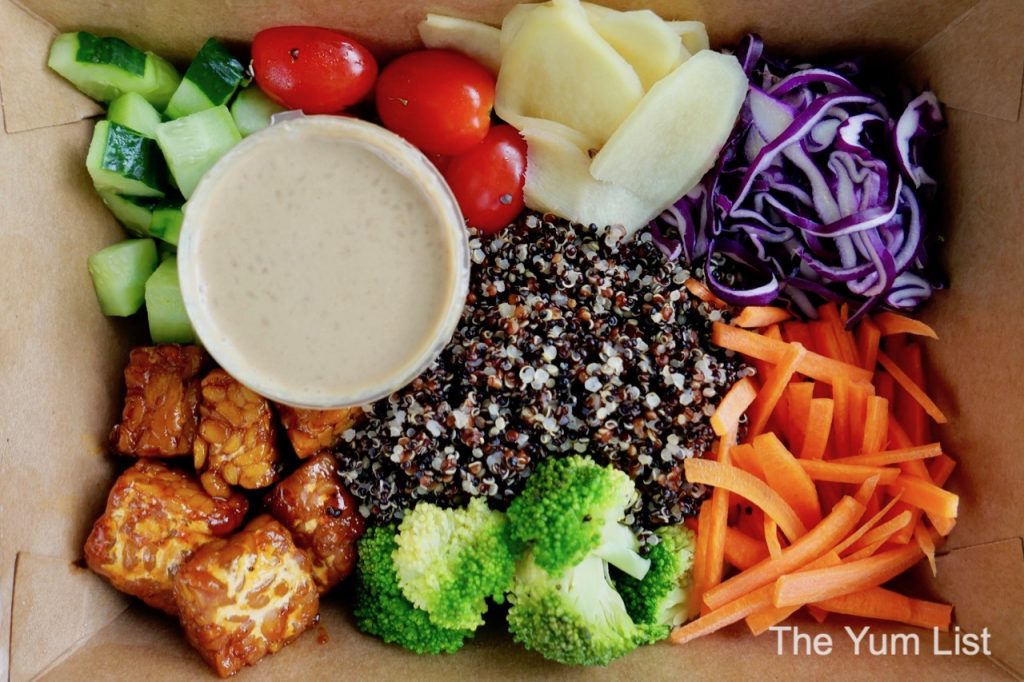 Nasi Lemak (RM 15.90) can be made vegan (by removing the egg) or eaten vegetarian. It's a spicy composition of tofu sambal, mushroom "bilis", long beans, sliced cucumber, roasted peanuts, a hard-boiled egg and coconut brown rice.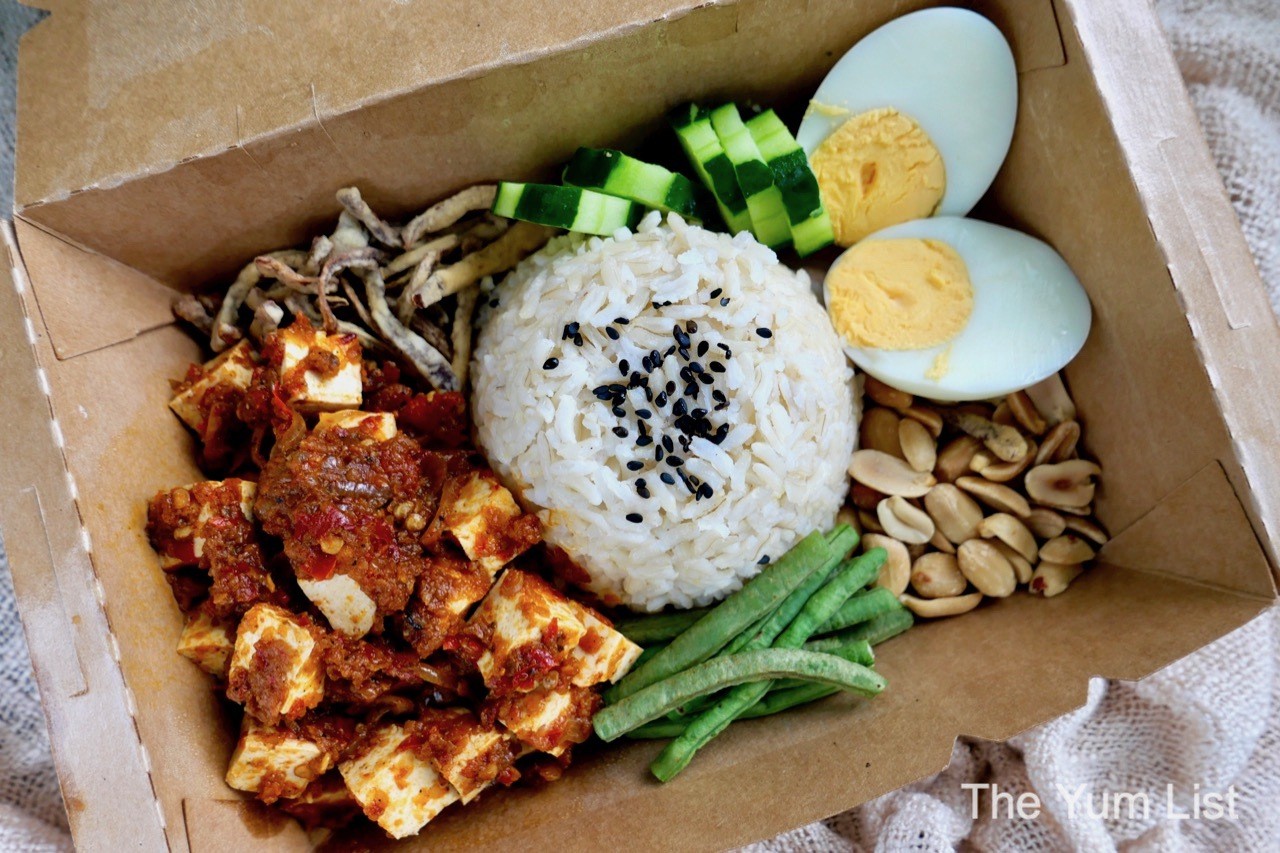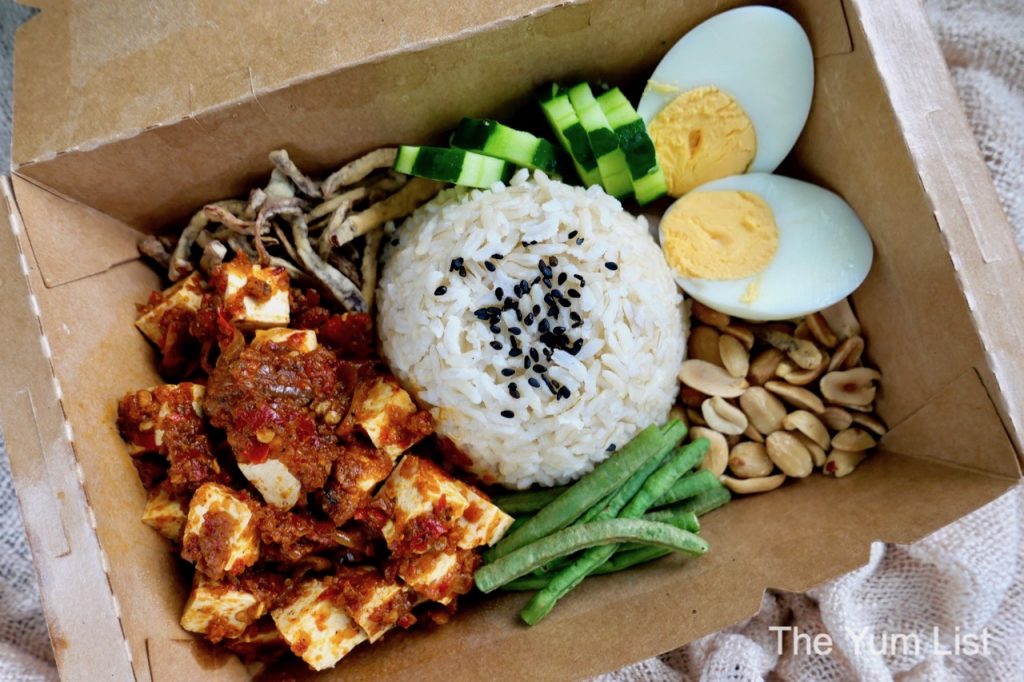 Drinks
A solid variety of drinks are available with the vegetarian delivery menu from Damai Studio & Café. Ice Lemon Tea (RM 9.90) and Americano (RM 8) are both sound examples. The Green Juice (RM 12) is excellent, a blend of cold-pressed celery, cucumber, spinach, green apple and Himalayan salt. But, for a flavour-packed cup of goodness, try Love (RM 19.90).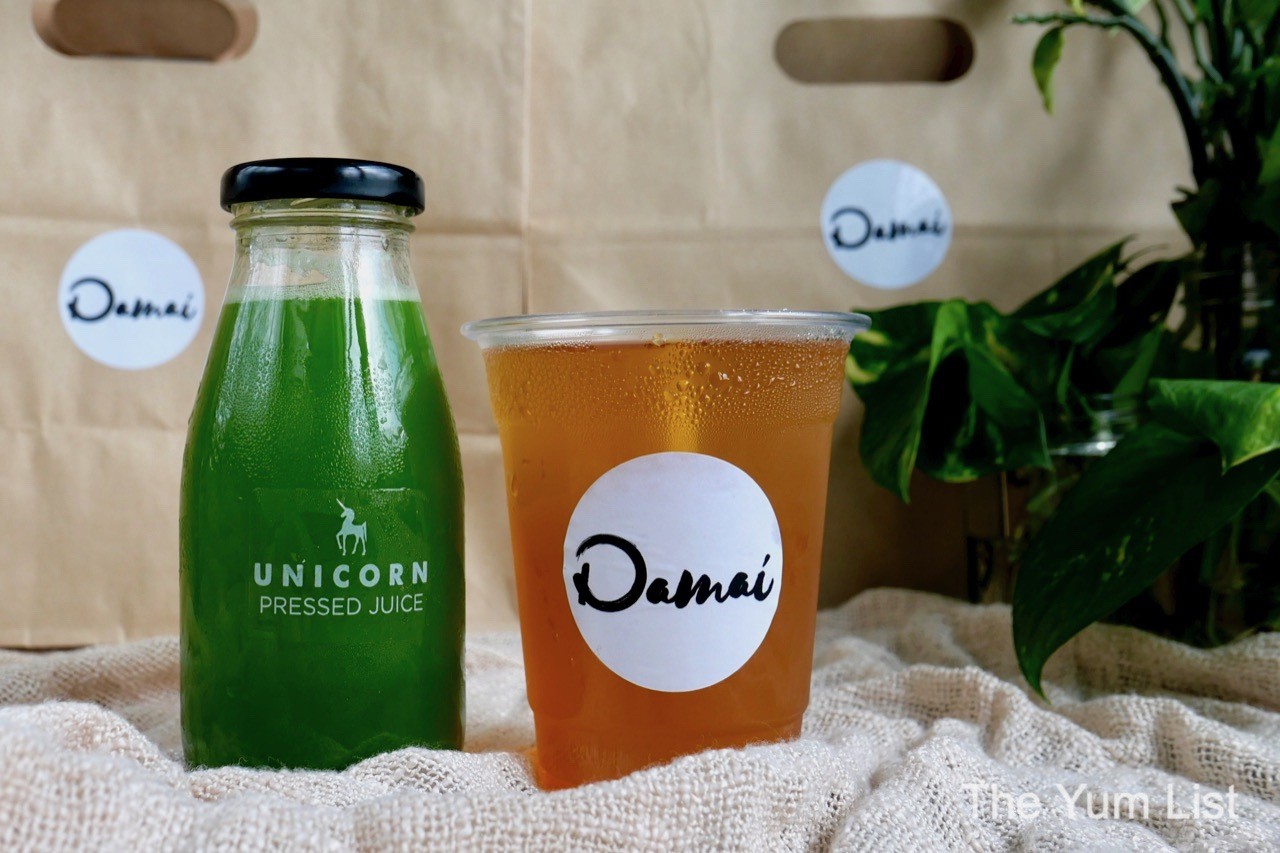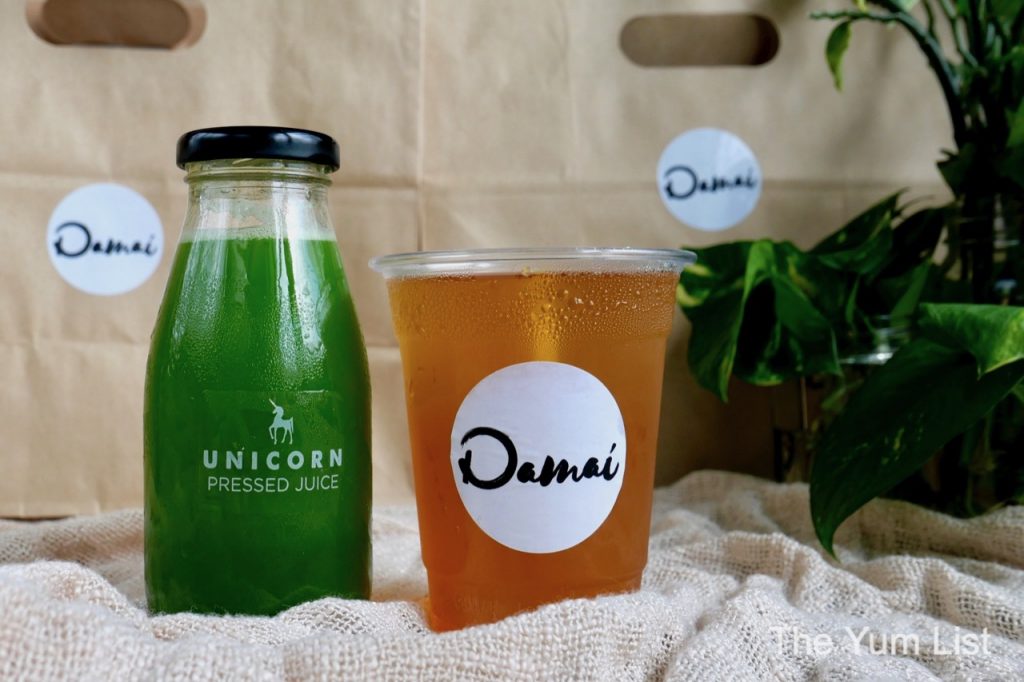 Founder Bee would like everyone to accept the pleasure of this drink with love and mindfulness. First, observe its colour, notice its aroma, feel the warm liquid in your mouth and throat. The team claim it to be "A LOVE potion that tickles all your senses." It's made with raw Ubud cacao, cinnamon, ginger, cloves, turmeric, black pepper, coconut nectar, orange essential oil and soy milk. I can almost feel the nutrients enriching my cells with every sip.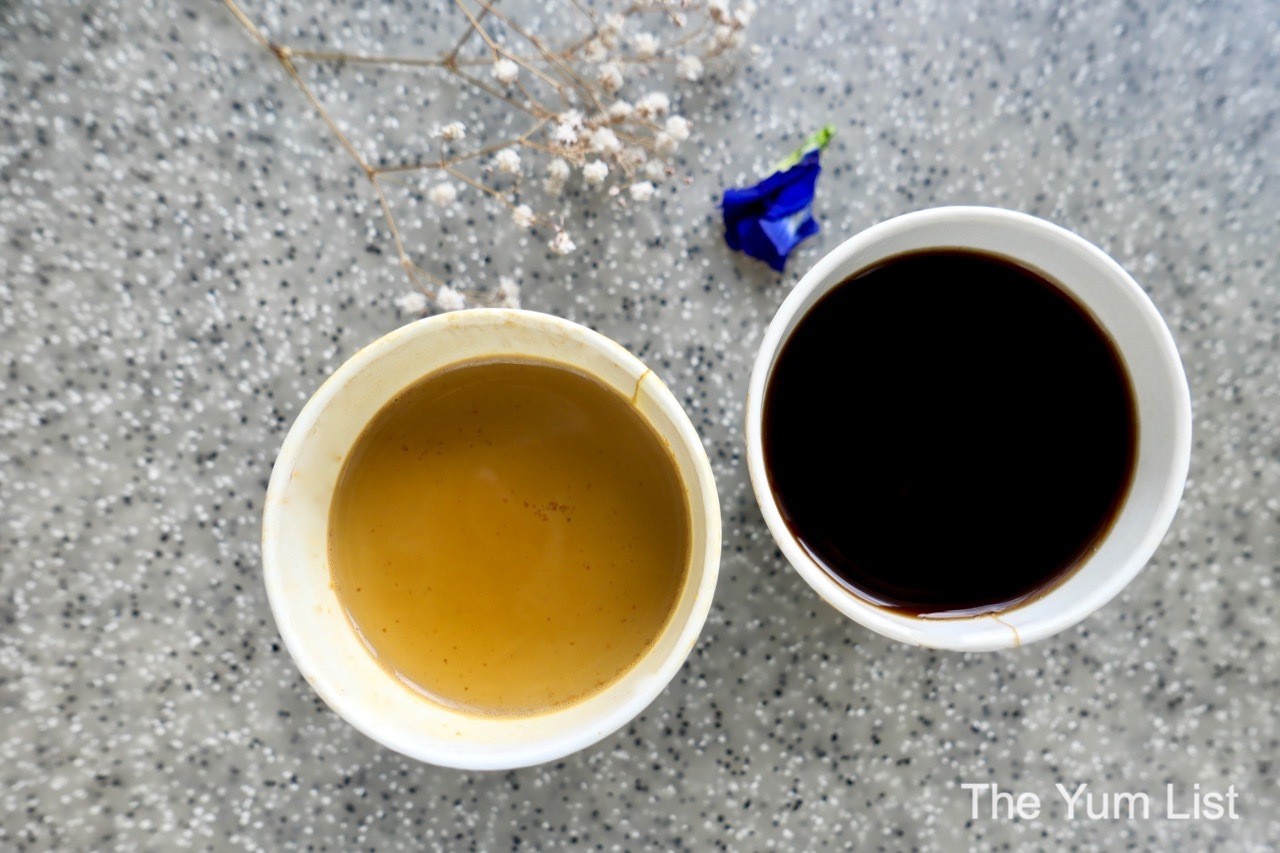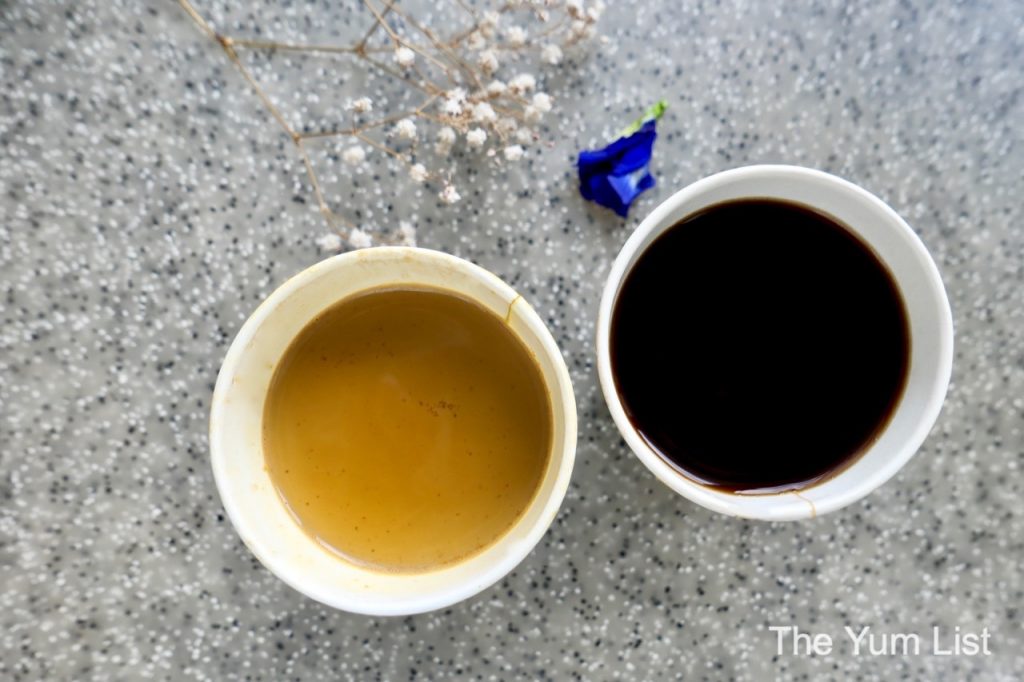 Below you'll find the full ala carte menu for Damai Studio & Café's vegetarian food delivery in Kuala Lumpur. They also have several packages with drinks included with the food. Find the latest offers and place an online order (delivery and pick up) via. Beepit or call them directly +603 2181 6100.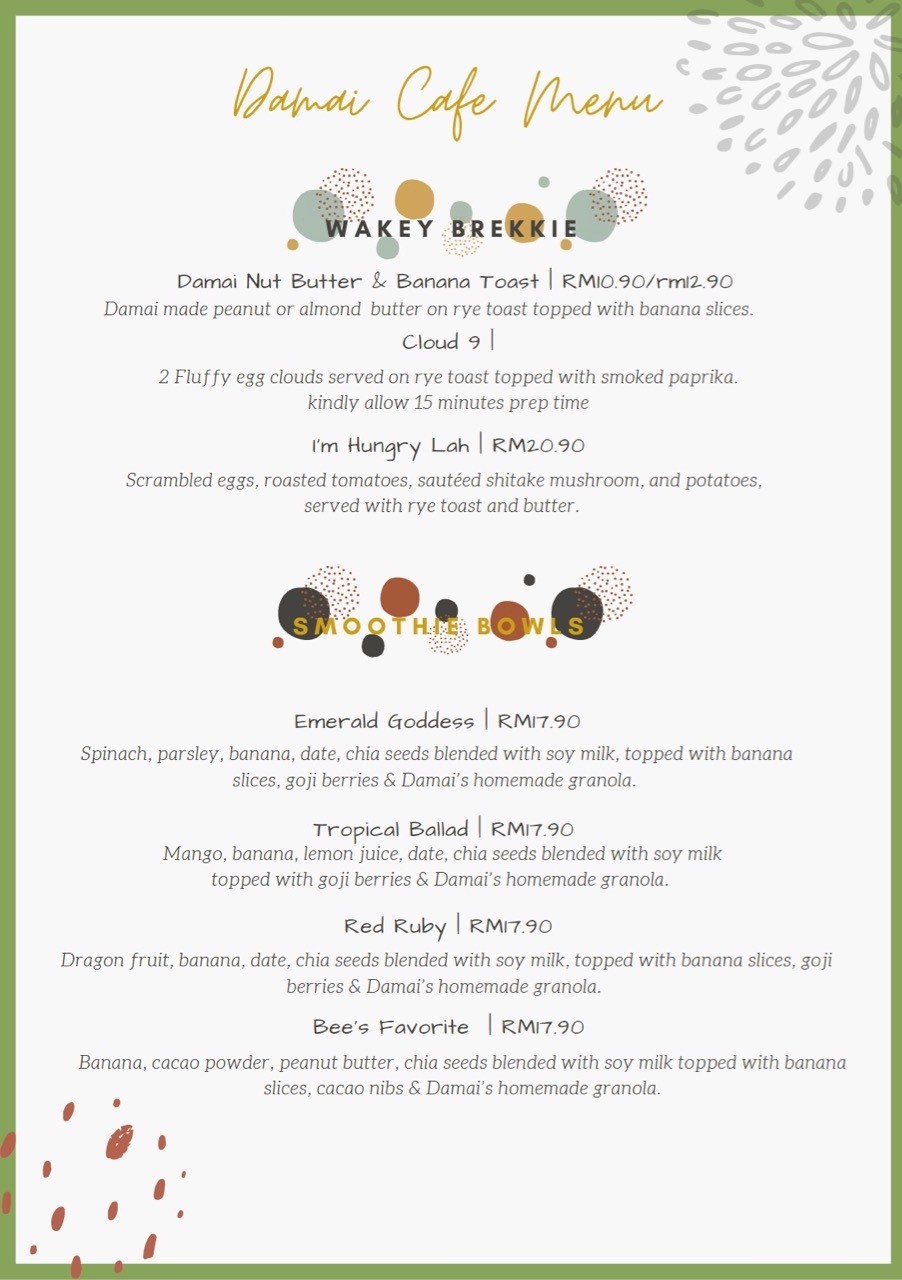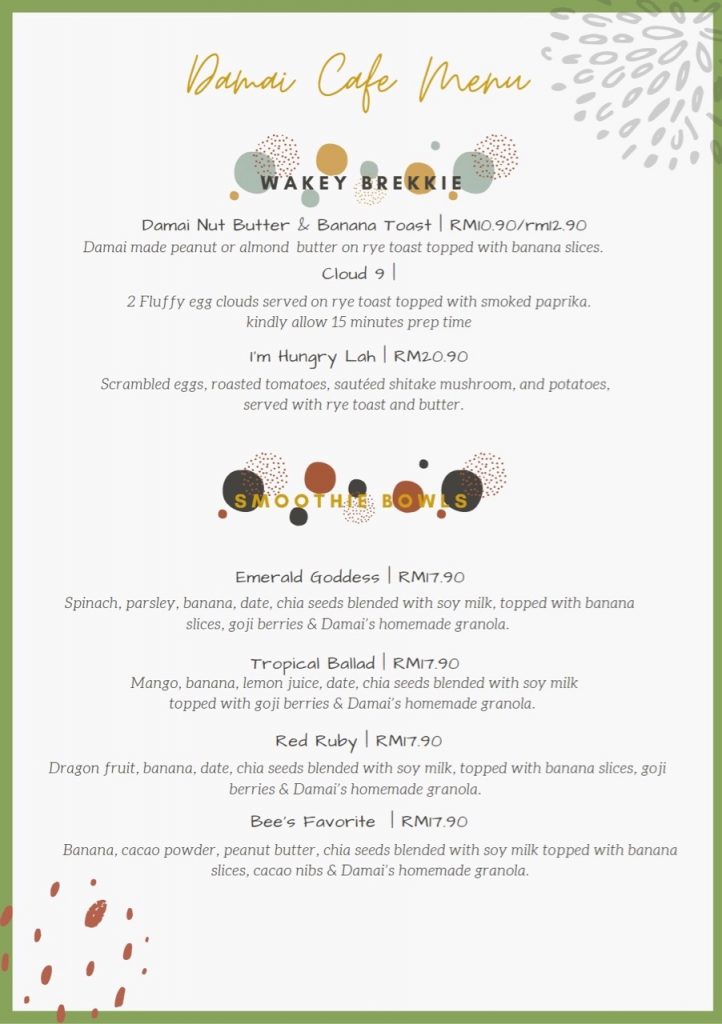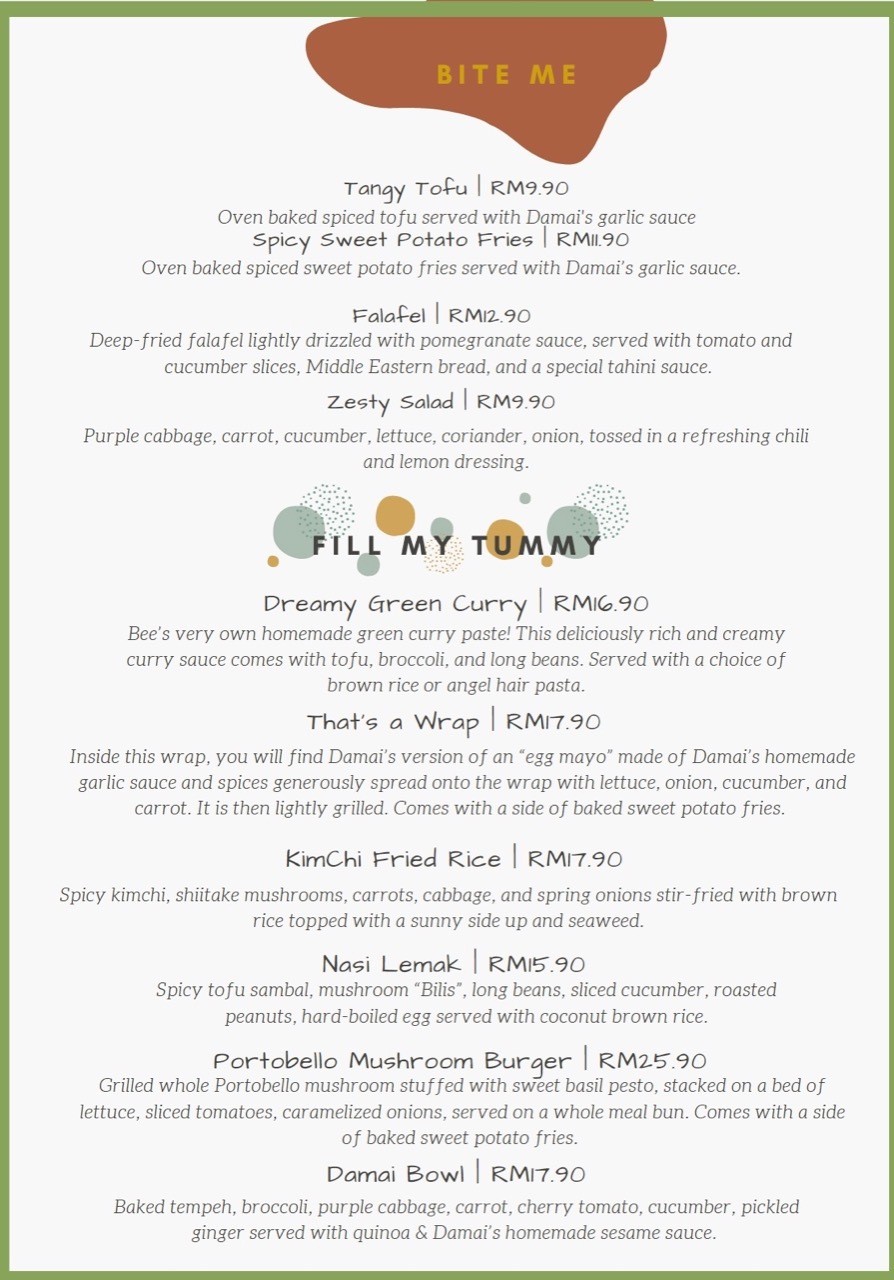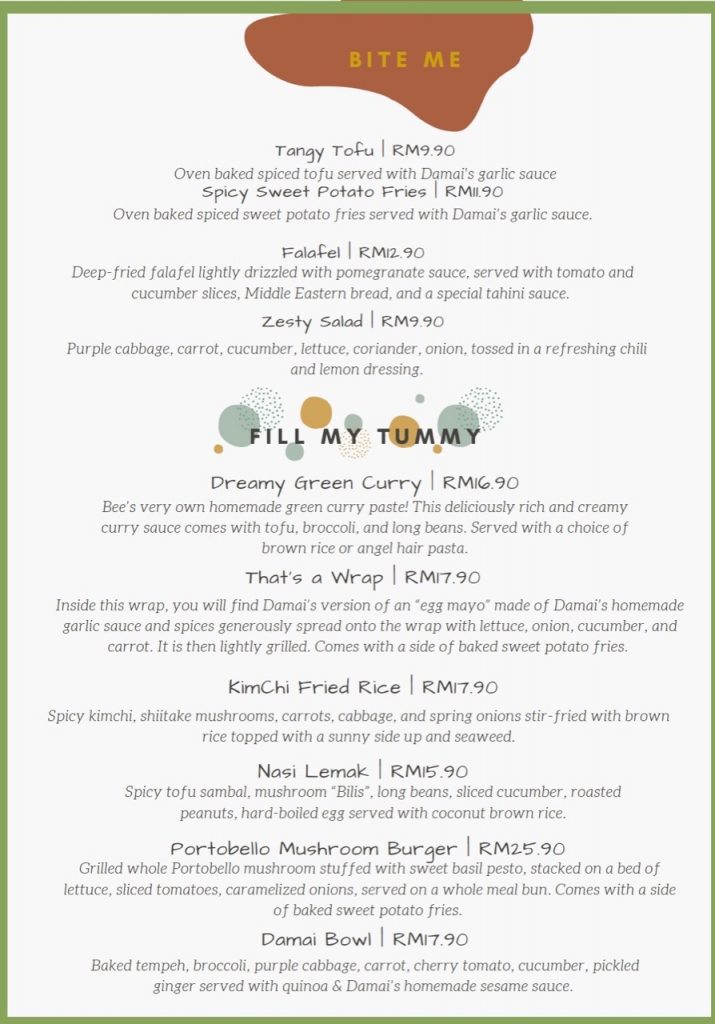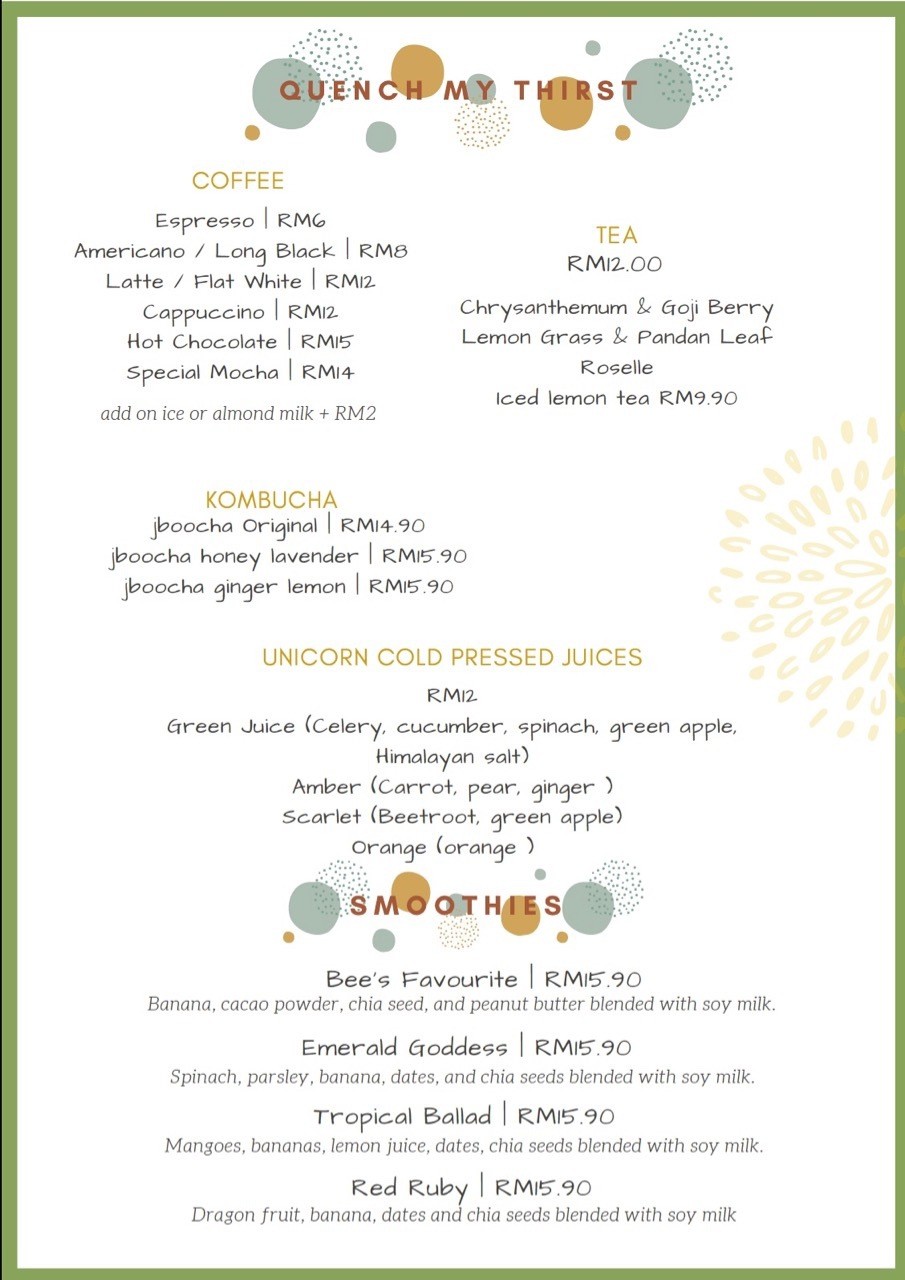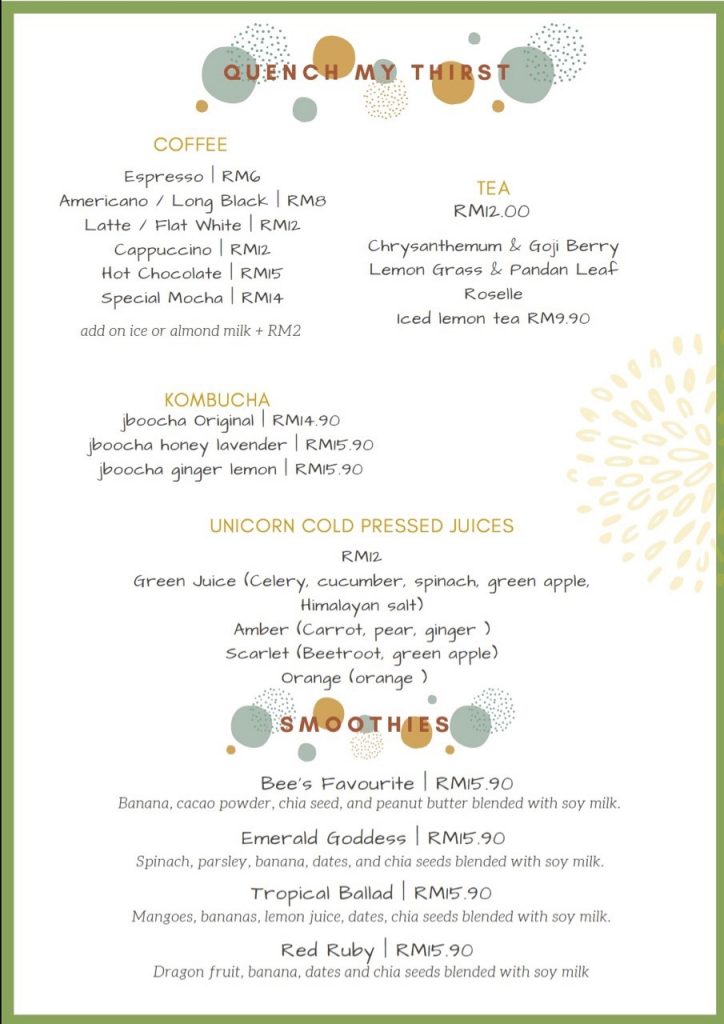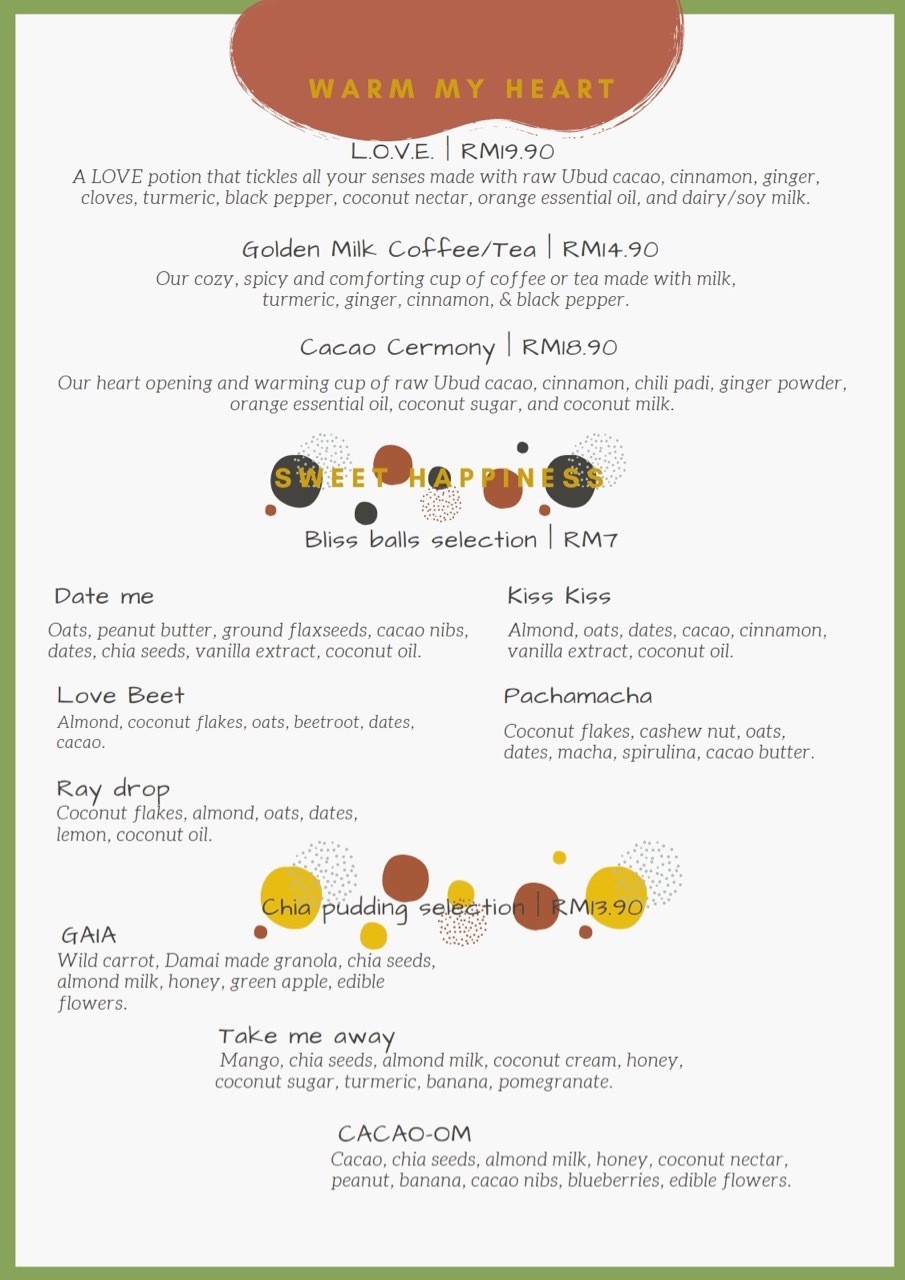 Damai Studio and Café
23, Jalan Damai, Kampung Datuk Keramat
55000 Kuala Lumpur, Malaysia
+60 11-6198 1588
+603 2181 6100
www.damaistudioandcafe.com
More vegetarian and vegan restaurants in KL here and stay up-to-date with the latest gourmet and travel recommendations for Malaysia here and here.