Craf Roasters
Monica Tindall
Craf Roasters, located on a picturesque site next to Kuala Lumpur Performing Arts Centre, was primarily a coffee company before the pandemic. Changing restrictions pushed them to explore other sources of revenue. As such, they began smoking meats, Texan barbecue in style, and were surprised at how well customers responded. Word of mouth about the new menu has helped them stay afloat.
The team commissioned a custom-built offset smoker and got serious about smoking. Just as their coffee has always been roasted in house, now too are their meats. Additionally, just about everything that can be made from scratch, such as dry rubs and sauces, is done in house.
Craf Roasters Menu – Texan Style Barbecue KL
Craf Roasters has some excellent barbecue sets, perfect for getting a taste of their skill. Weekends Set A (RM 115) serving two to three people is a fine place to start. The combo consists of brisket, smoked pulled lamb and meatloaf. The first two have benefitted from smoking for a minimum of 12 hours (and go up to 18 hours depending on the size of the cut). They're extraordinarily juicy, and the smokiness deliciously lingers in the palate, outdoing even the most premium wines for length.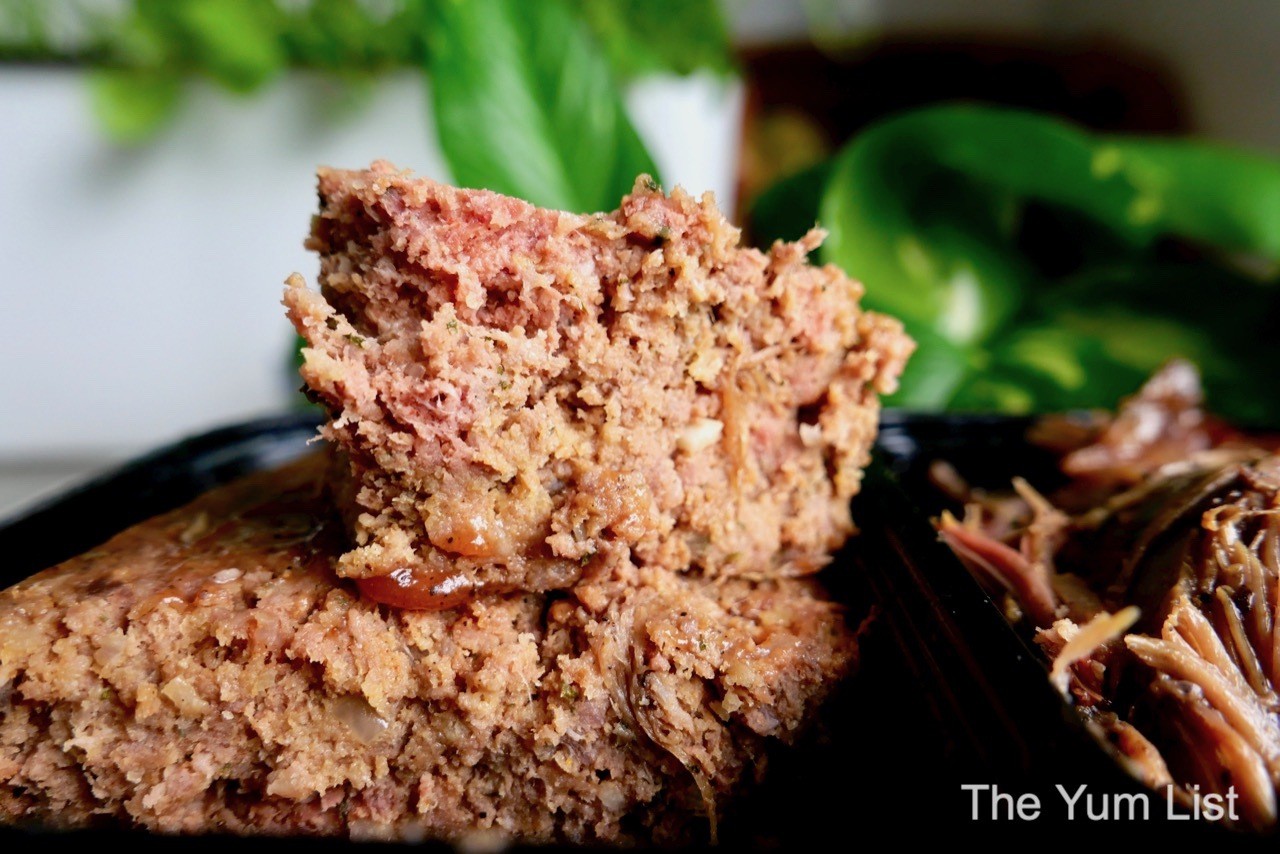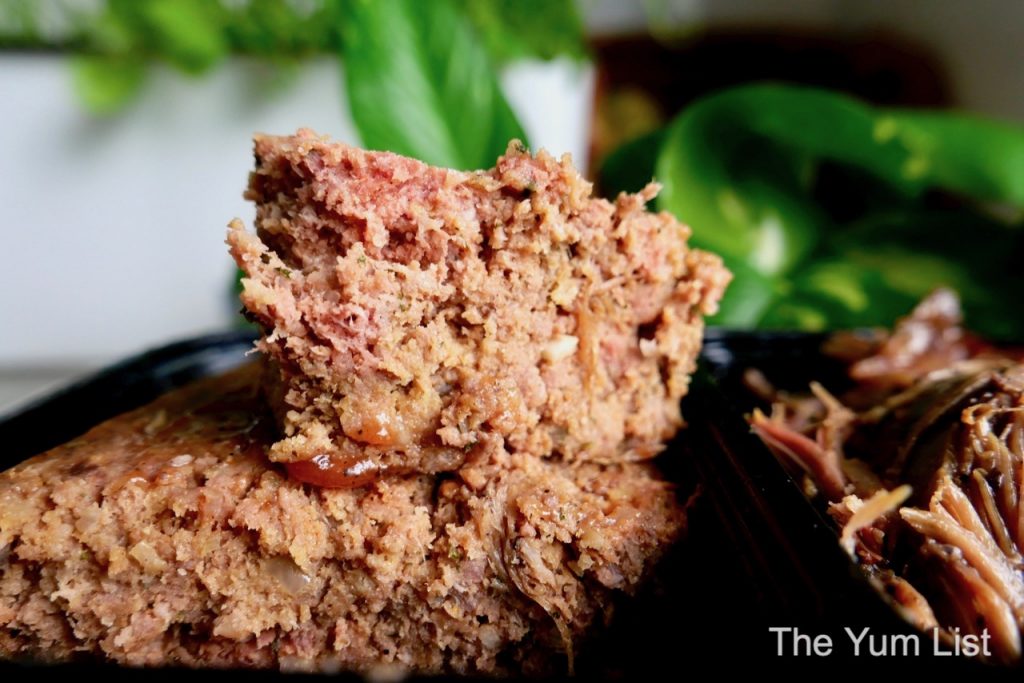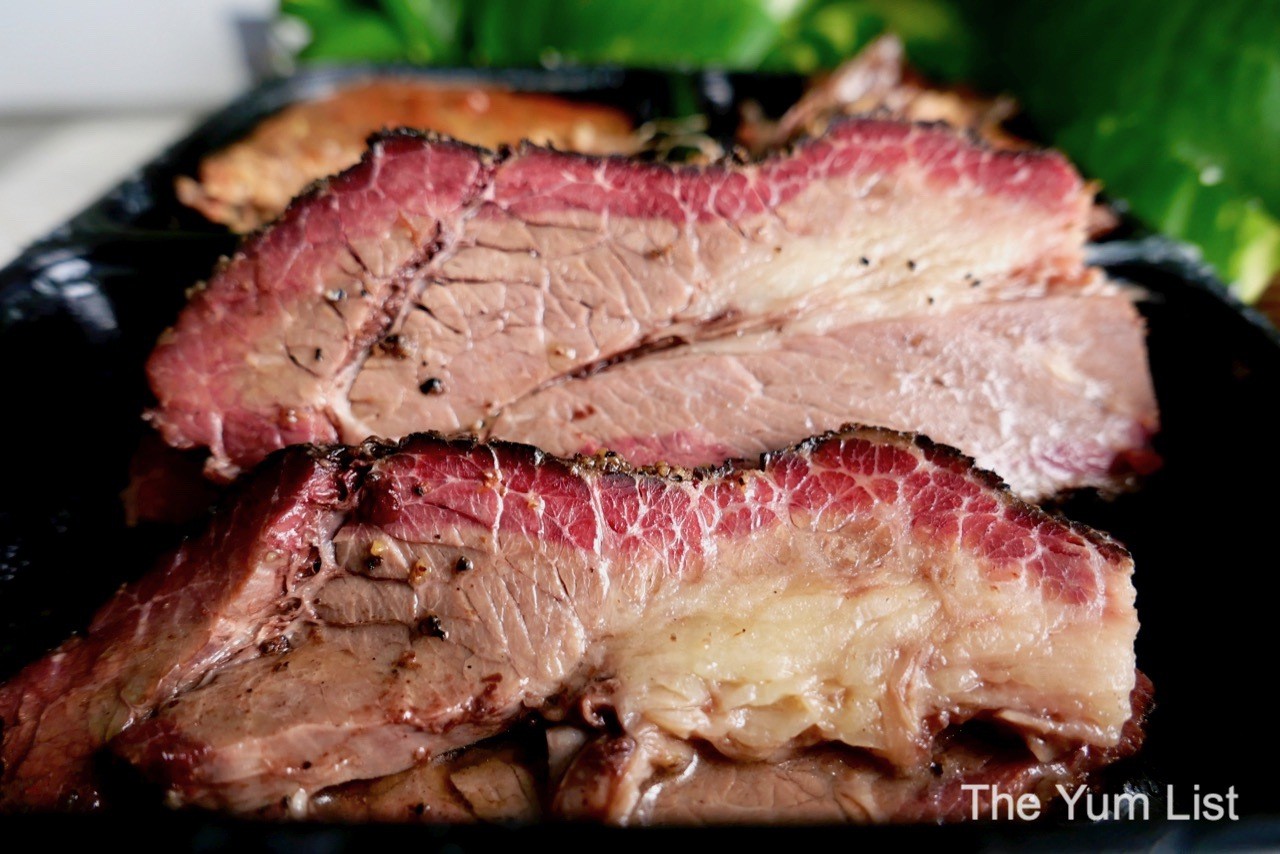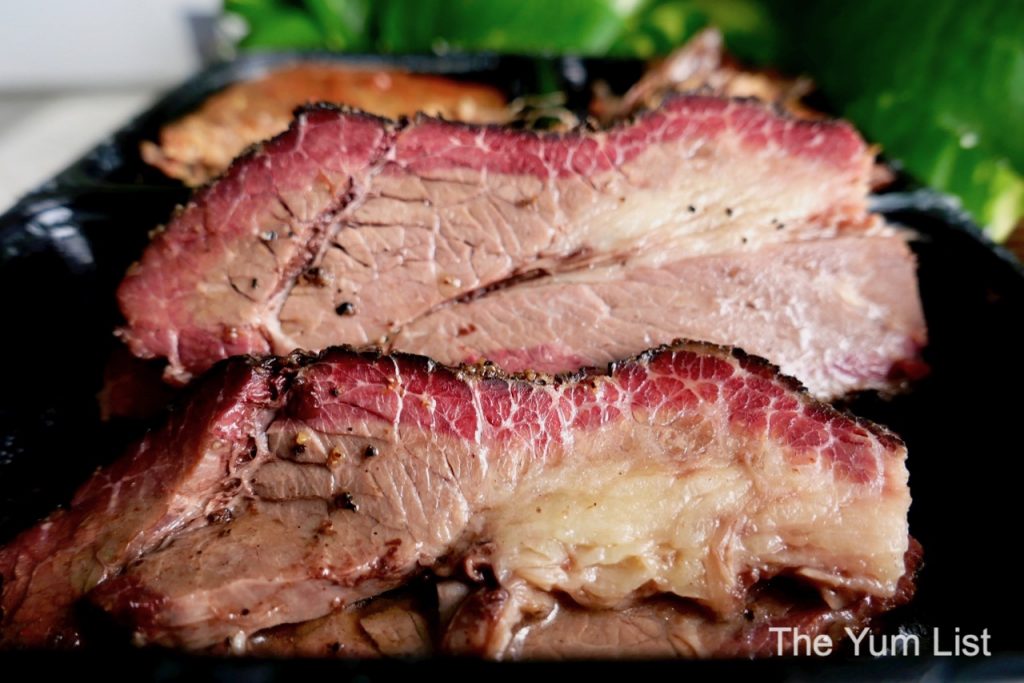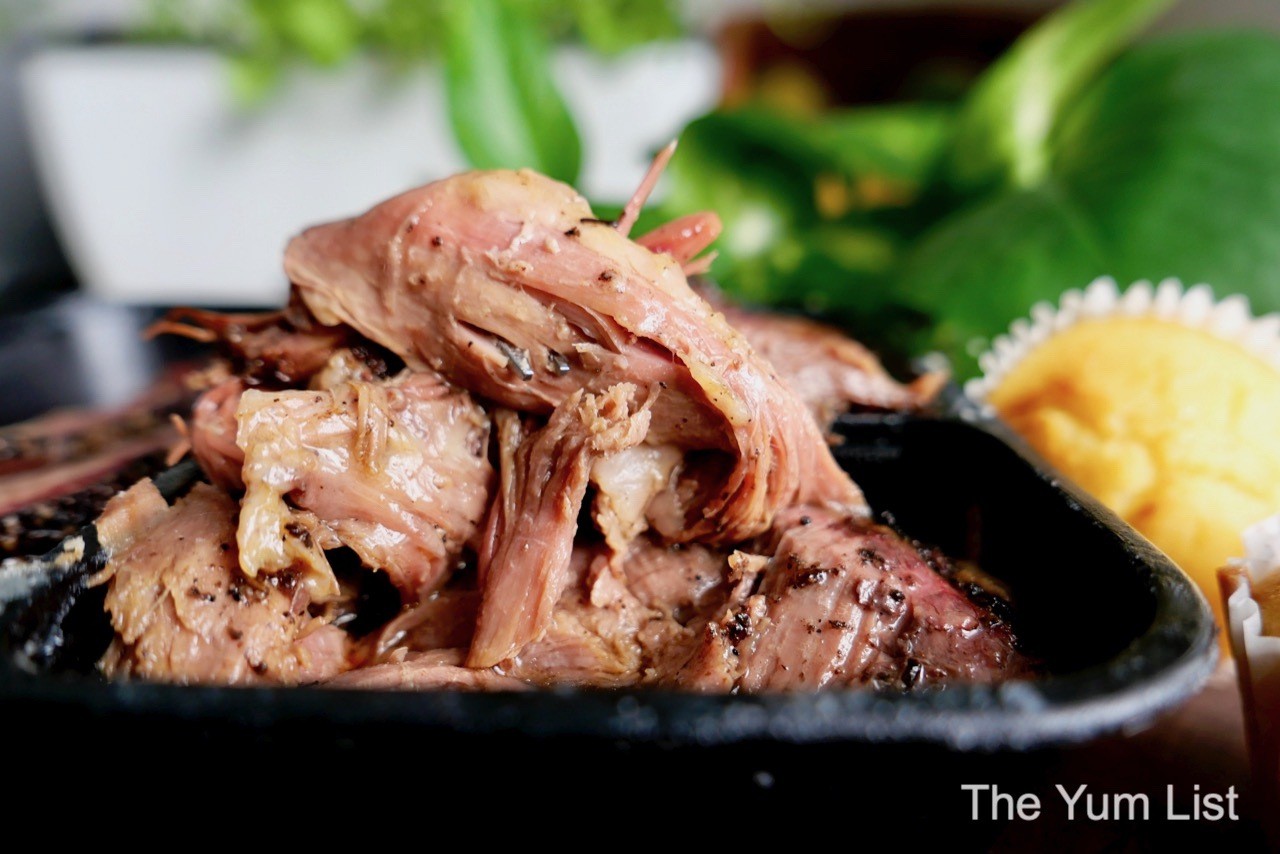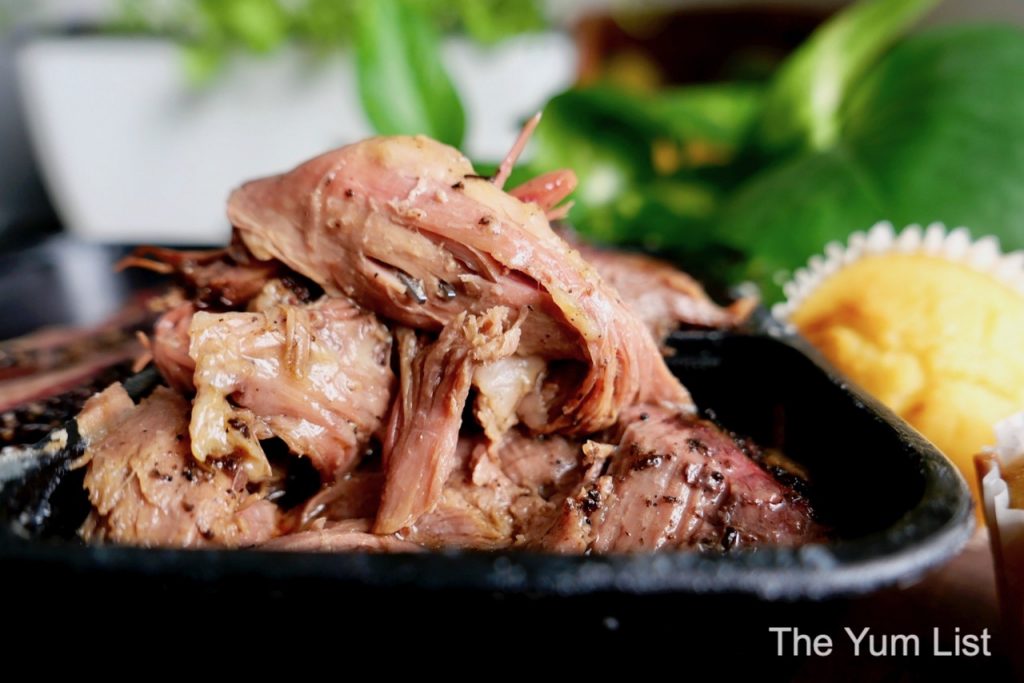 Roasted potatoes, classic coleslaw, and buttermilk cornbread (three pieces – not enough, order more!) are worthy sides. The slaw is crisp and fresh – the dressing on the thinner side not overwhelming the veg with too much mayo (just the way I like it). The potatoes have been seasoned with salt and rosemary, and oh, that cornbread… I recommend requesting an extra portion.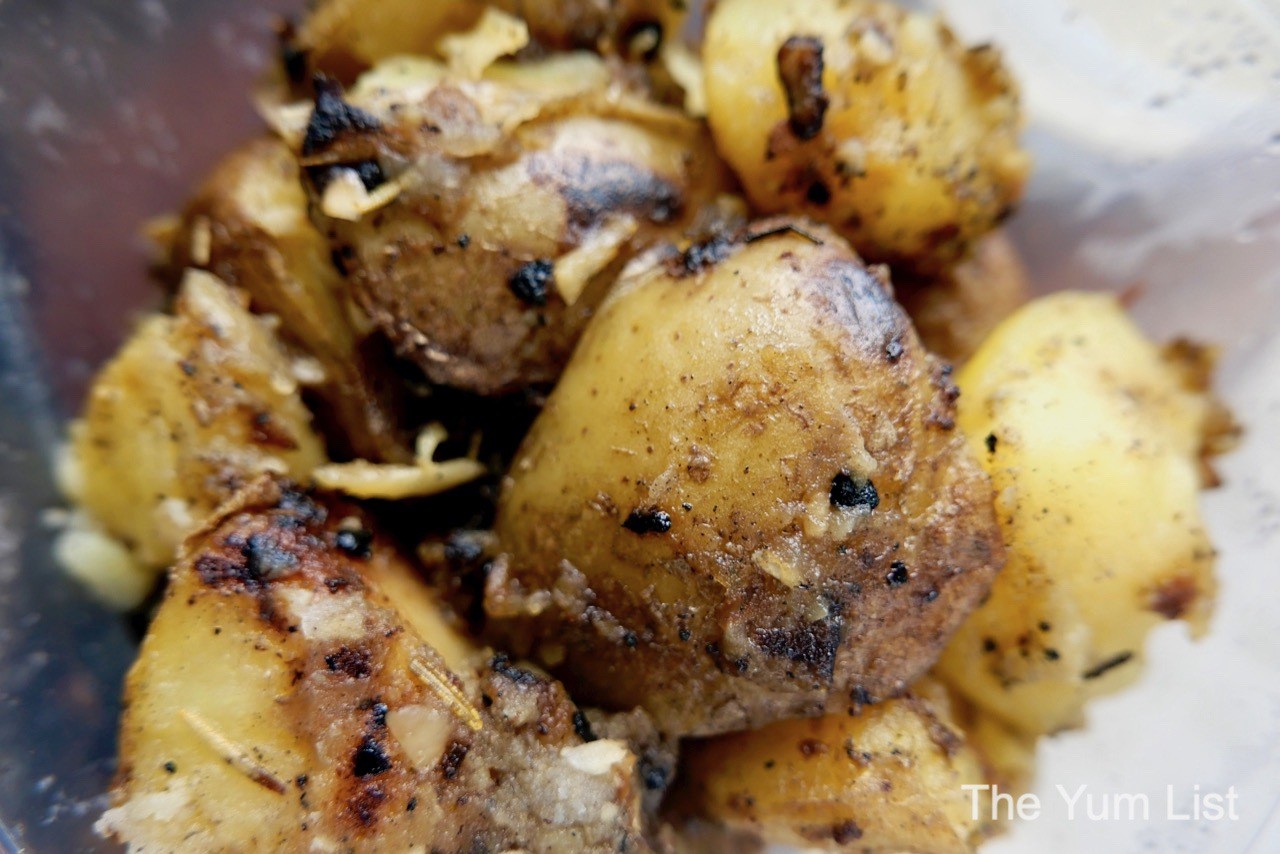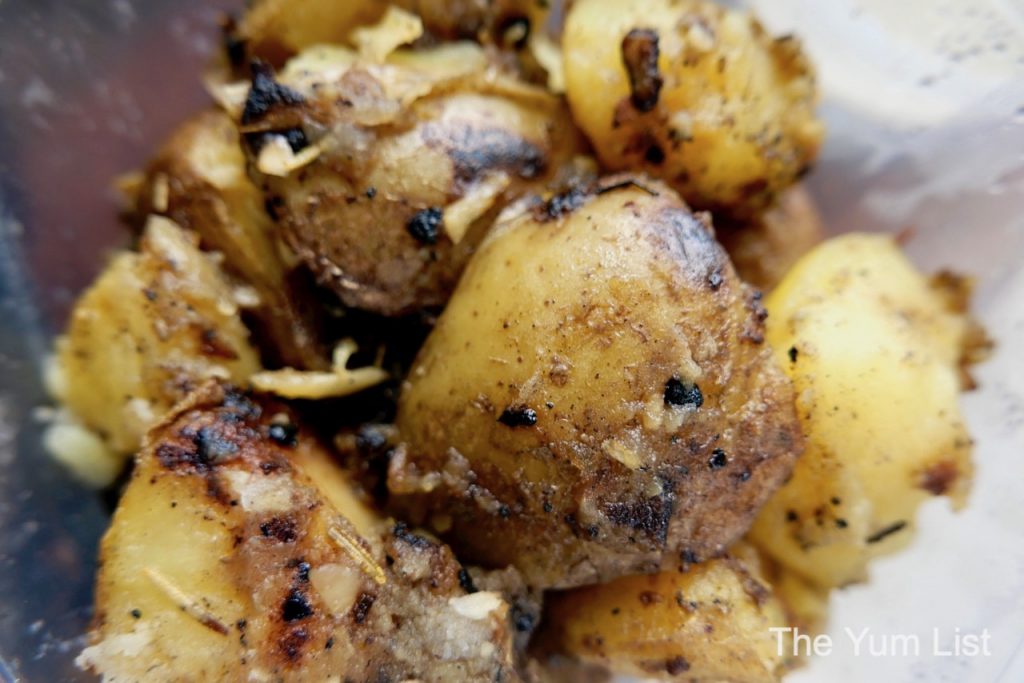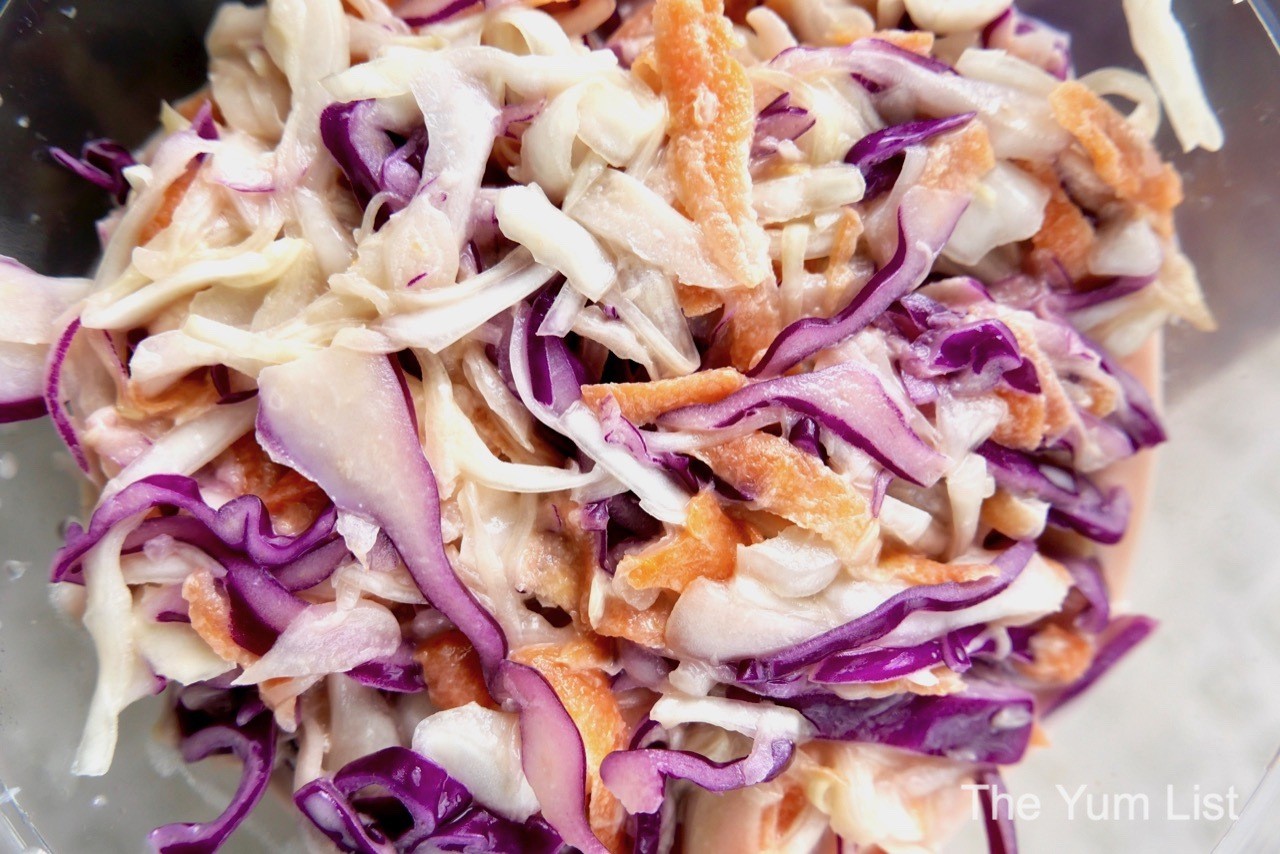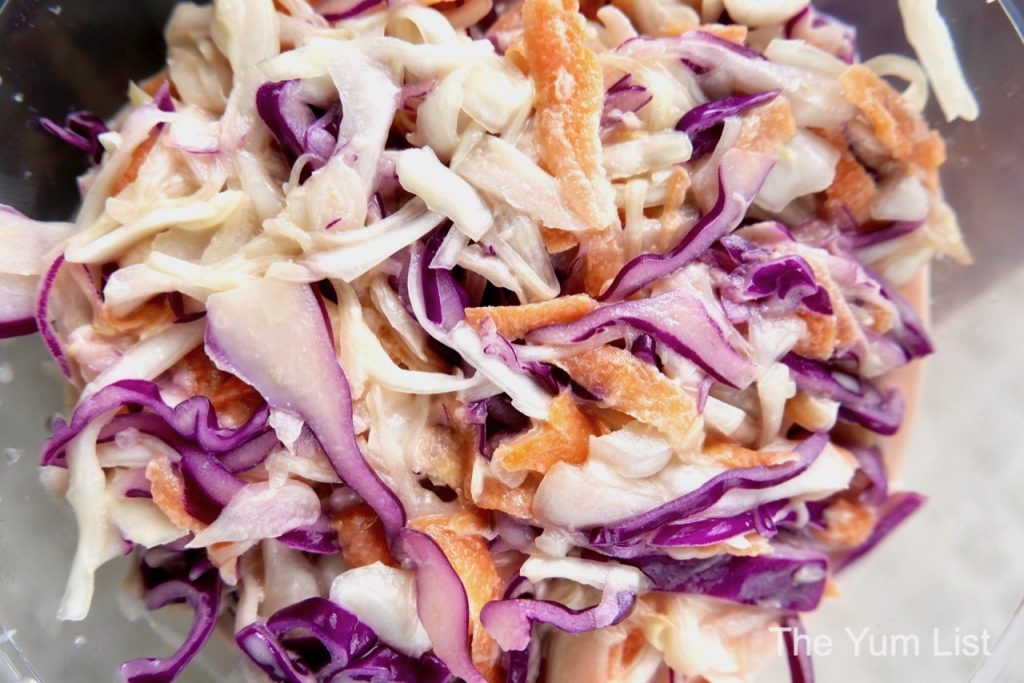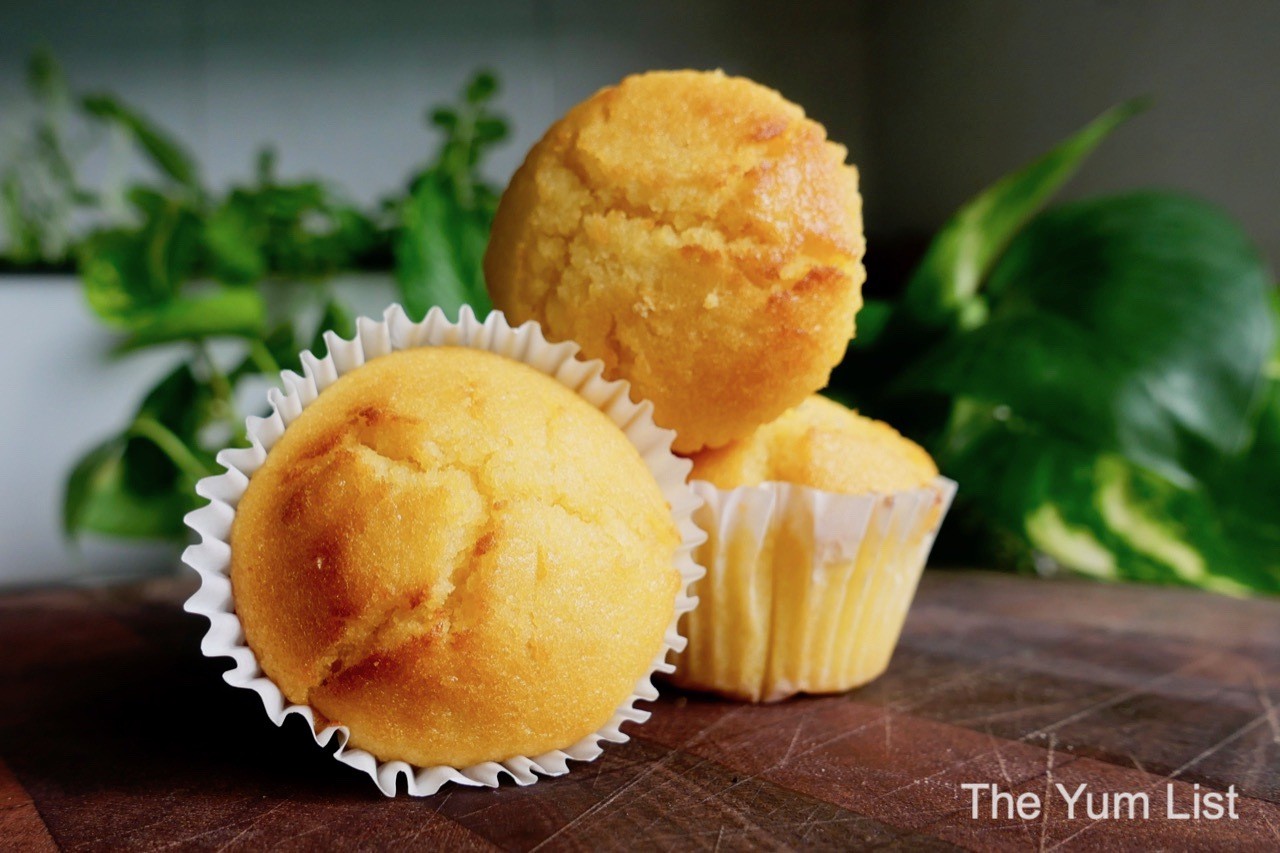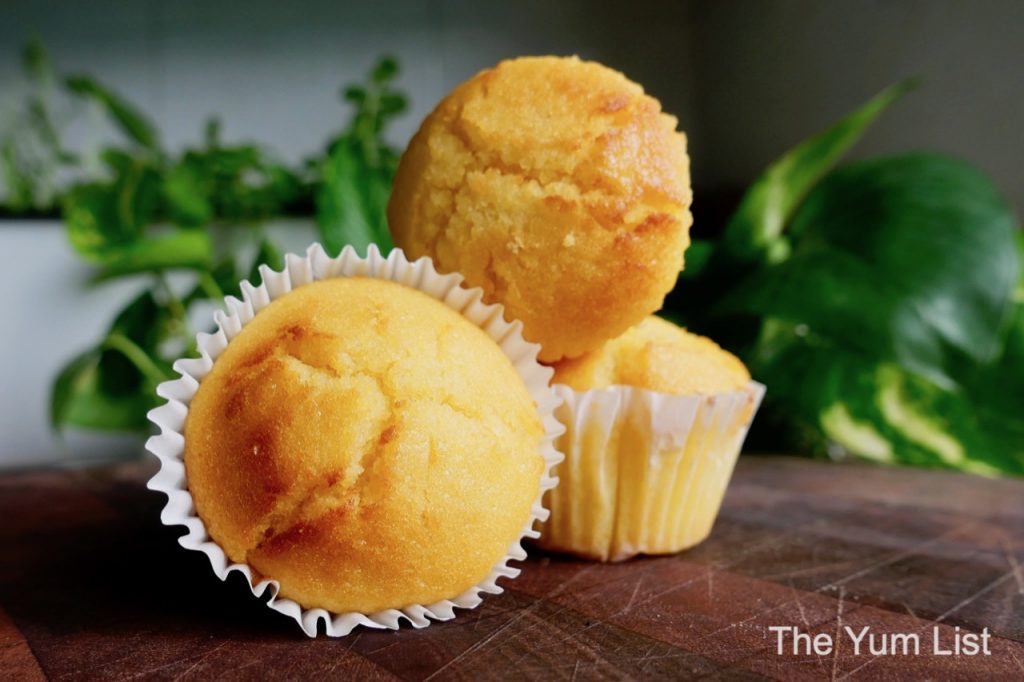 With smoking times going beyond half a day at least, it's best to order 24-hours ahead.
Coffee
As mentioned, Craf Roasters began with a focus on coffee. Many espresso-based drinks are available, but for something that lasts a little longer, we recommend taking home a packet of their Craf House Blend (RM 40, 250g.) The beans are a mix of Brazilian, Guatemalan and Indonesian. The medium-dark roast gives them a nutty, dark chocolate and caramel profile that I think goes very nicely with textured milk. Take the beans whole, or the team can grind them to suit your preparation method – espresso, French press, drip or pour-over.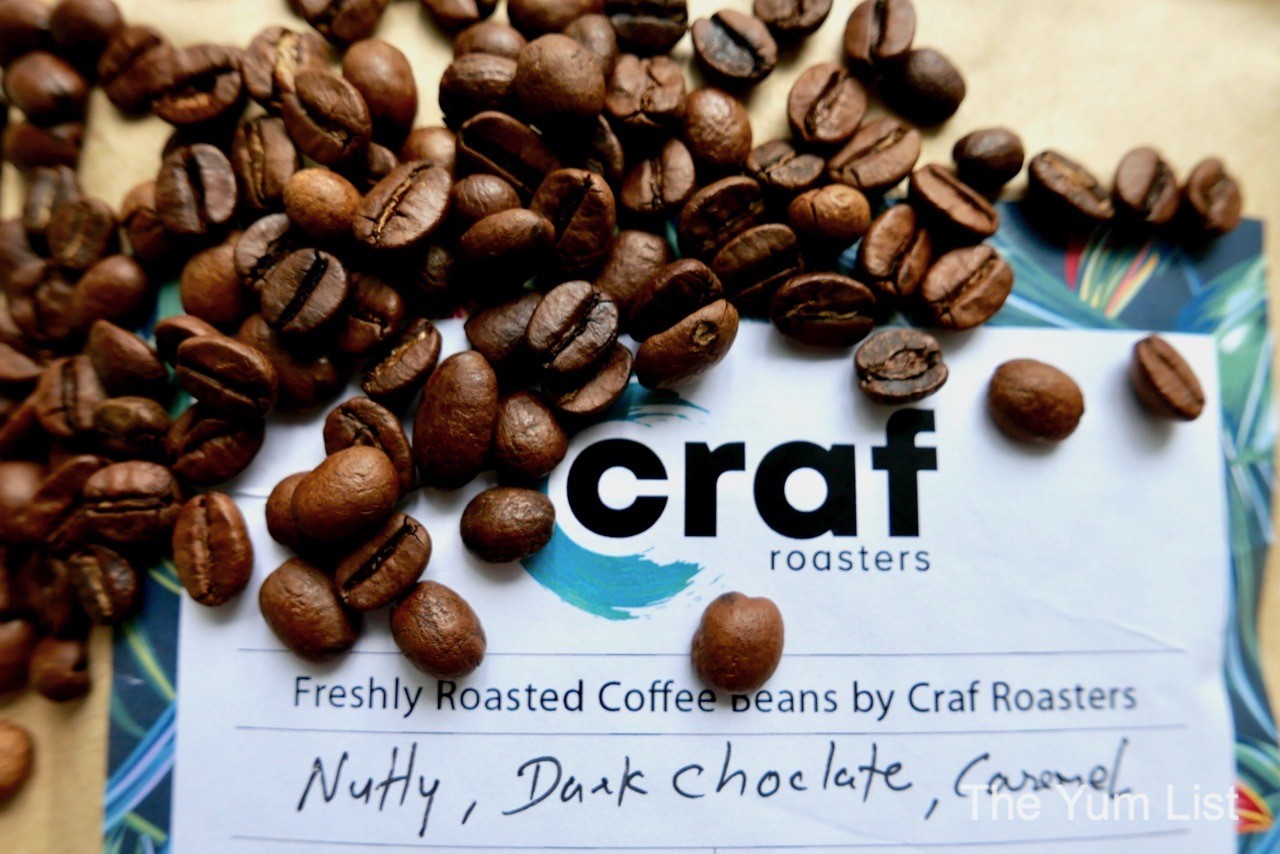 Kombucha
You already know I'm a fan of kombucha, so it's no surprise that I ordered four different kinds from Craf Roasters. What sets the beverages apart here, though, is that each brew is made on a different type of tea. Unless you order plain kombucha from several businesses simultaneously, it's rare to have the opportunity to compare the base flavour.
Here, kombucha (RM 13) is made on all organic teas with the options of Earl Grey, English Breakfast, Sabah Tea, Green Tea and Oolong Tea. I must admit that at first sip, they all have that distinctive sweet and tart tang. However, after allowing each to sit in the mouth, we can detect a subtle distinction in each flavour. Hubby is most fond of the oolong tea base, while I am most partial to the mild herbal notes in the green tea. What's more, I've discovered that kombucha is excellent with barbecue! The sharpness of the beverage cuts through the fattiness and richness of the meat.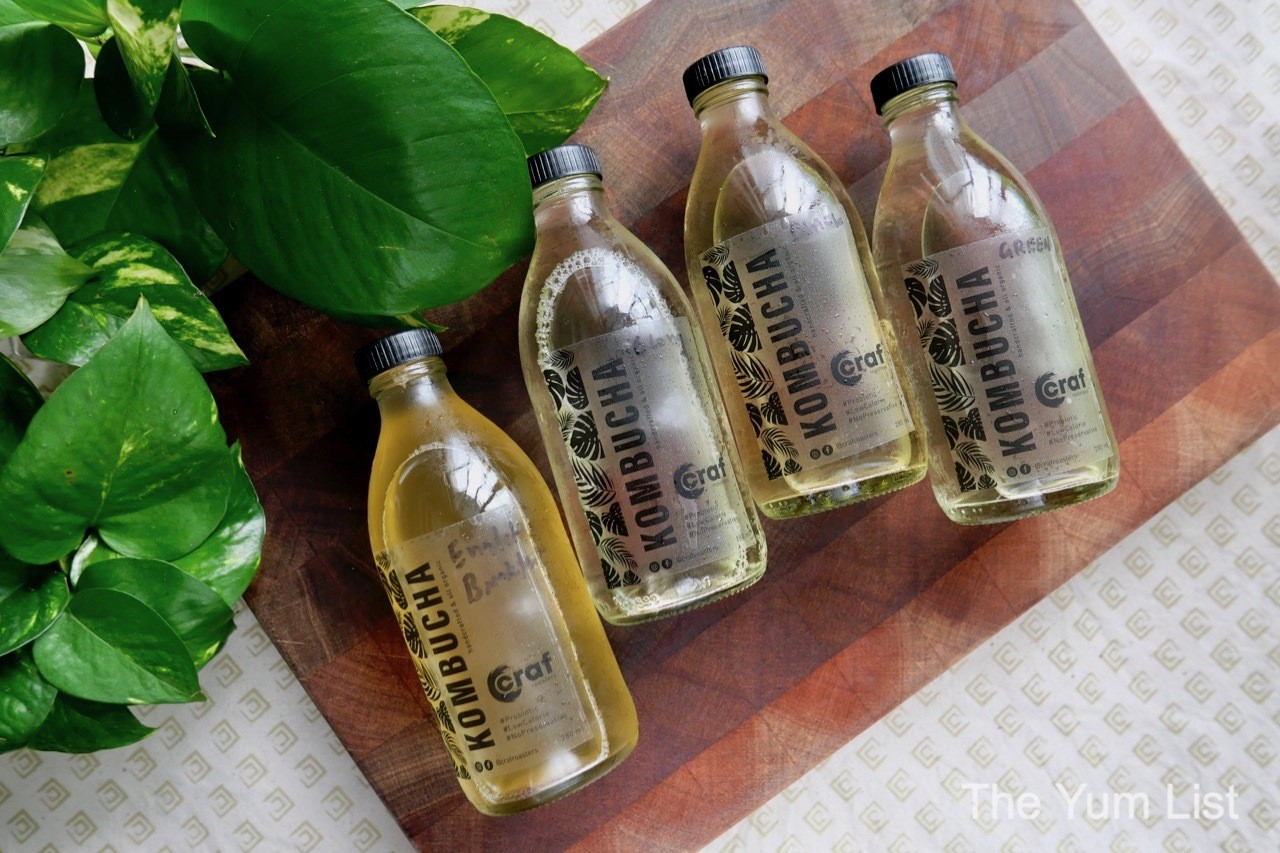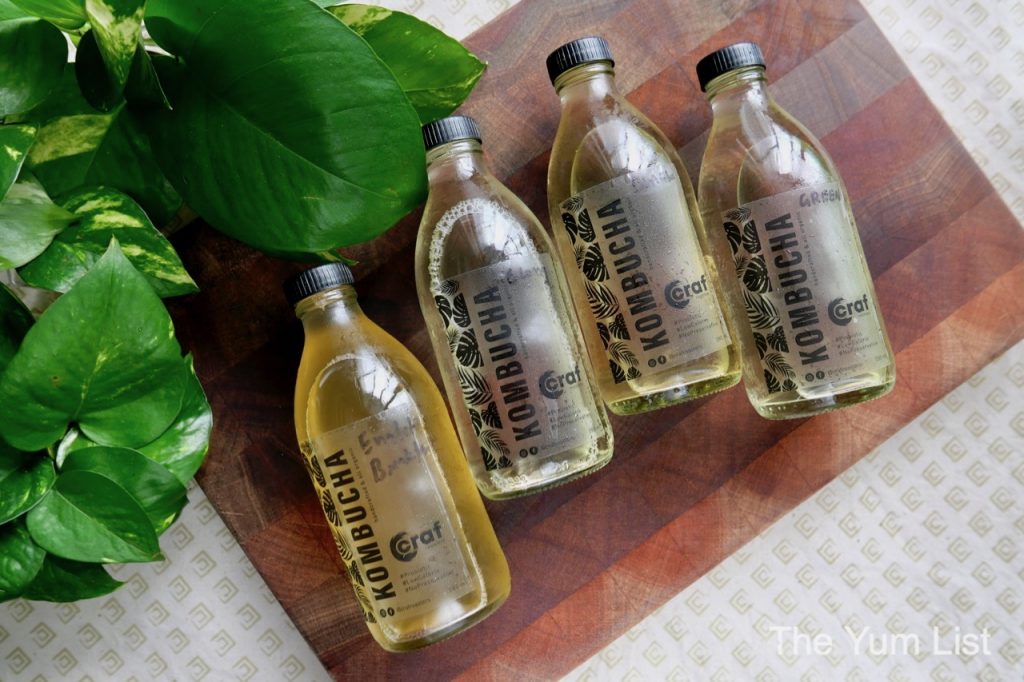 How to Order Texan Barbecue from Craf Roasters
As noted earlier, give the team at least 24-hours-notice if you'd like to get your hands on their smoked meats. They are opened Tuesday to Sunday from 10 am- 5:30 pm. Call +6016 245 0775 or message them on Instagram for orders.
Kuala Lumpur Performing Arts Centre (KLPAC)
Jalan Strachan, Sentul West, 51100 Kuala Lumpur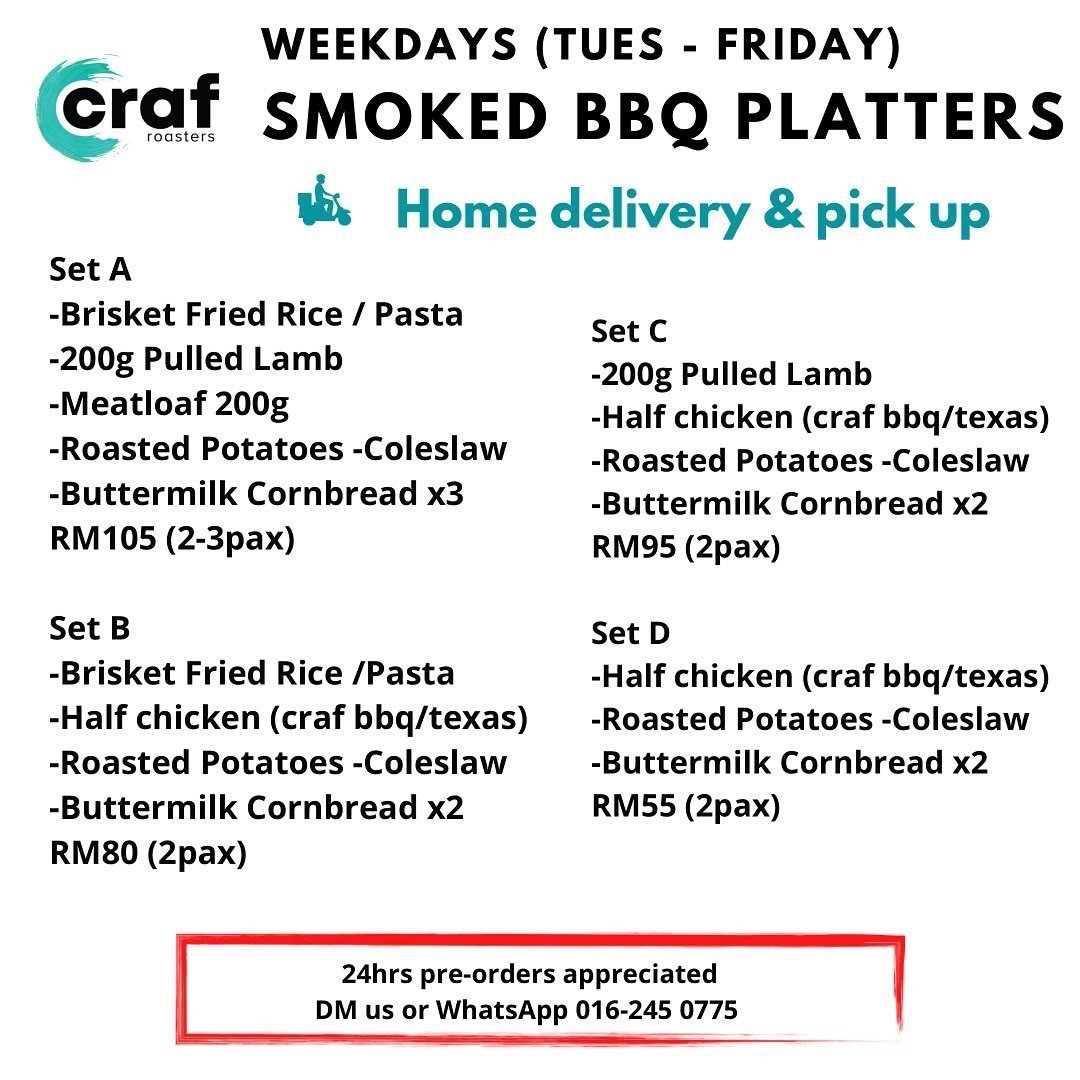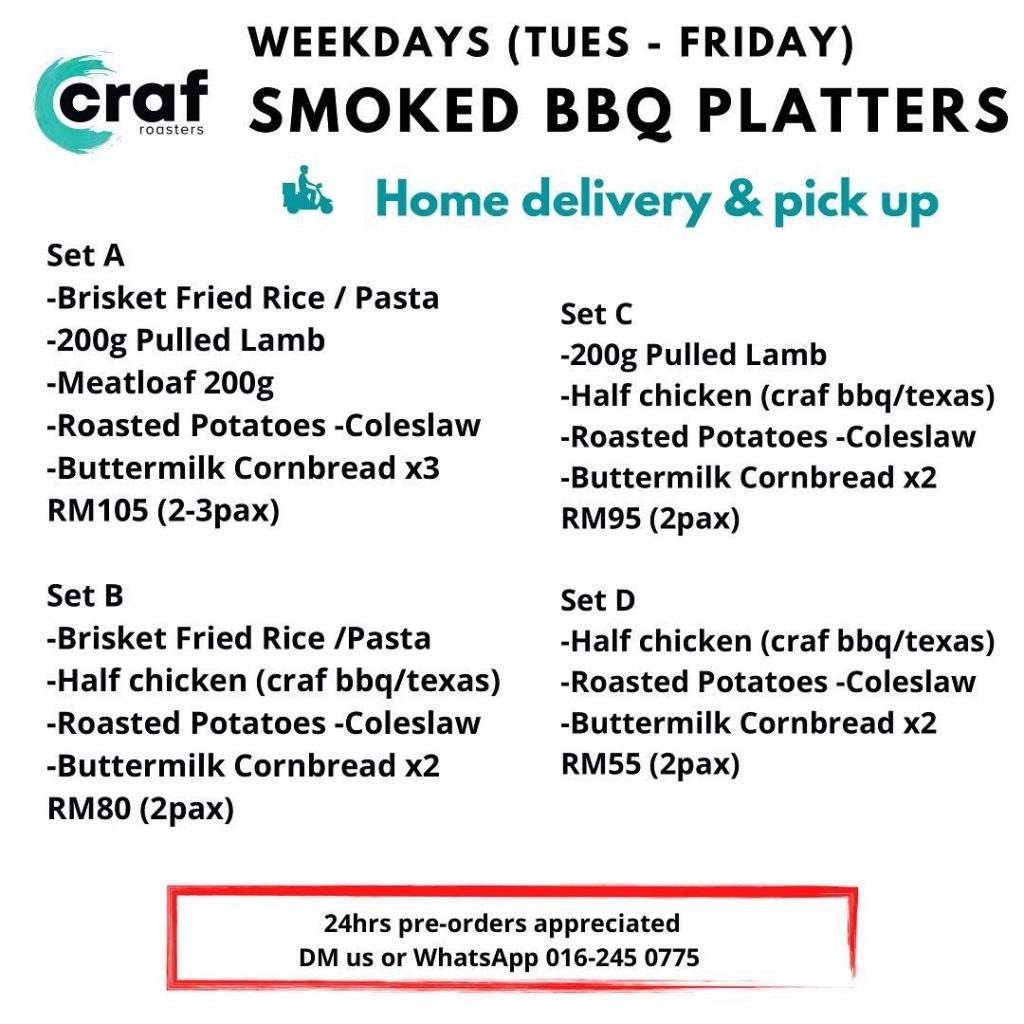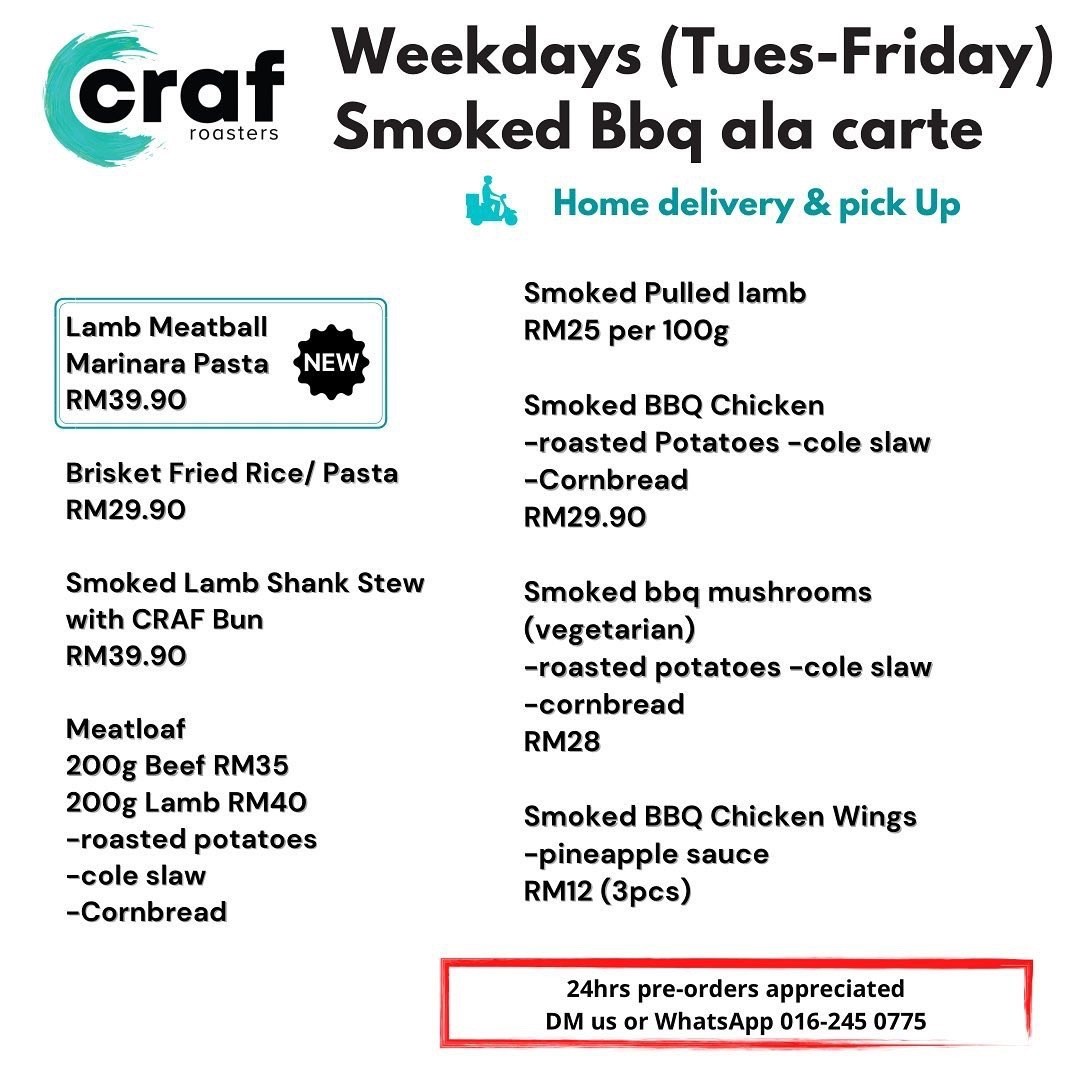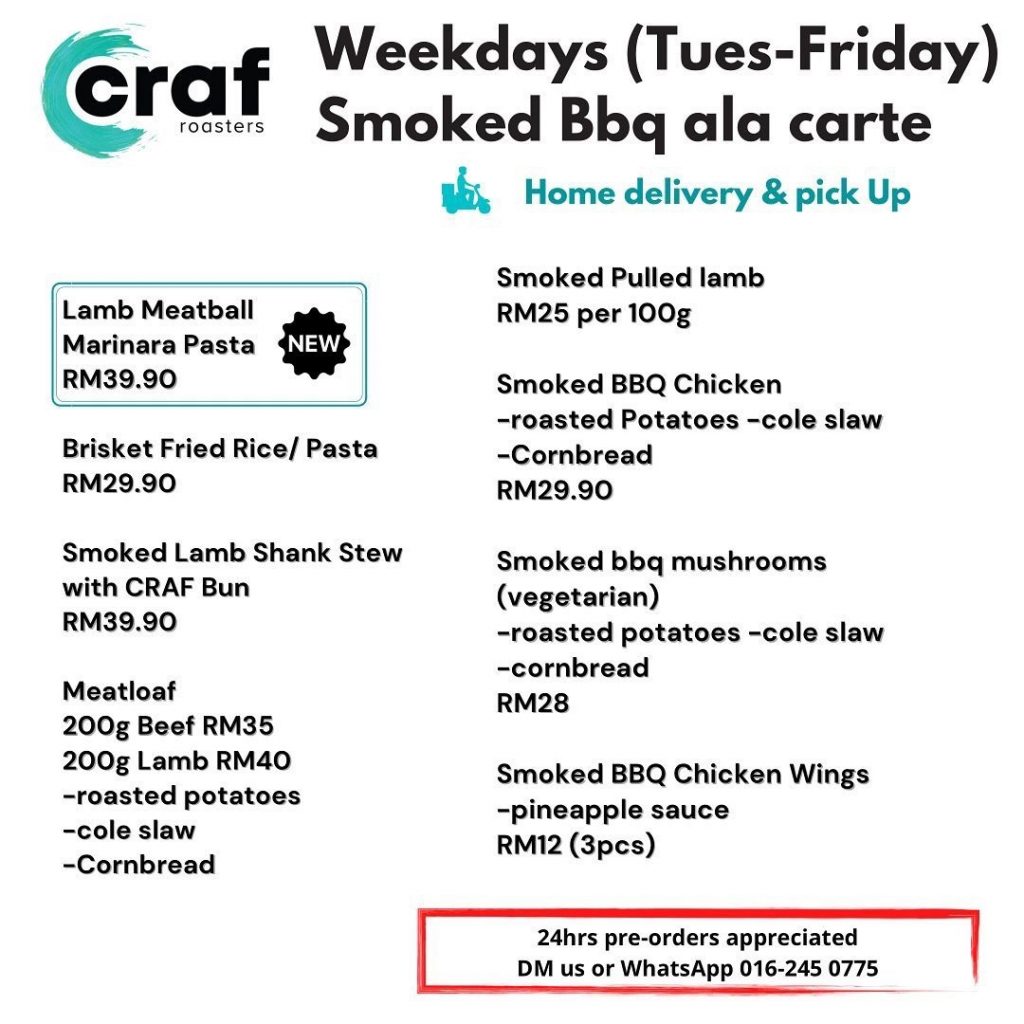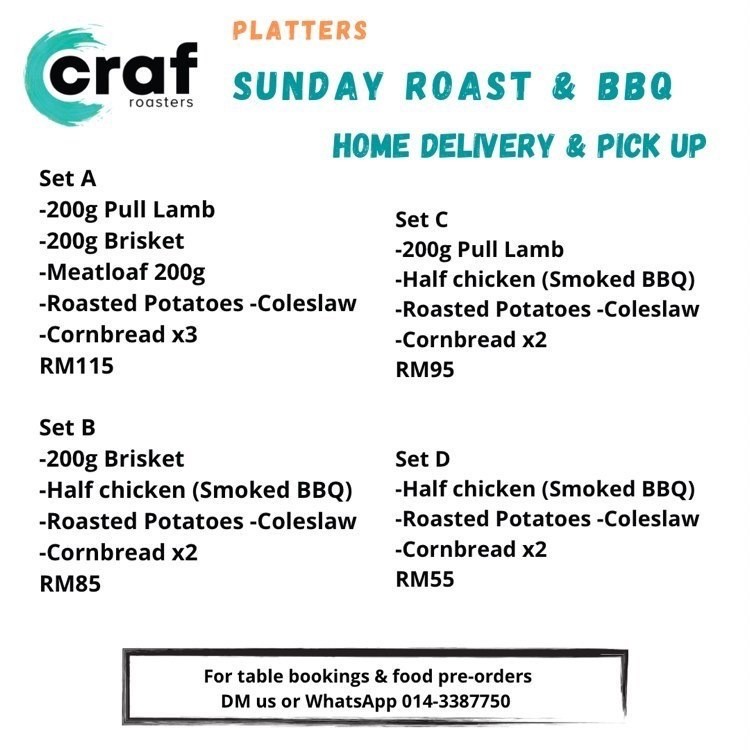 Find more delivery options in KL here and stay up-to-date with the latest gourmet and travel recommendations for Malaysia here and here.