Gourmet Burgers Kuala Lumpur
Monica Tindall
This list is dedicated to the not-so-humble gourmet burgers of Kuala Lumpur. You'll find no mass-produced commercial buns, zero slices of yellow plastic cheese, and definitely, no bottled overly processed sauces. Every component in these beauties is made from scratch and a true testament to the quality of chefs we are blessed with in KL. Click on the title links for more details on the recipes that catch your eye.
Gourmet Burgers Kuala Lumpur
Possibly one of the most impressive burgers going these days is Vantador's 24k Gold Foie Gras Wagyu Burger (RM 193- pictured in the header photo). This grand number is a tower of 250g wagyu beef patty coated in glimmering 24 karat gold leaf and pan-seared foie gras between a homemade brioche bun. Mustard seed pickles and hand-cut fries (beauties themselves) nearly (but not quite) balance the decadence. Use the code YUM10 on Beepit to get a RM 10 discount.
The Champignons Burger (RM 68) is a freshly ground wagyu beef patty with truffled brie cheese, scallion pesto and beef bacon jam between a buttery brioche bun. Smaller in size, the bun looks more like a top hat over the fat patty that hangs out the edges. Crispy shoestring potato fries are an apt contrast to the soft bun.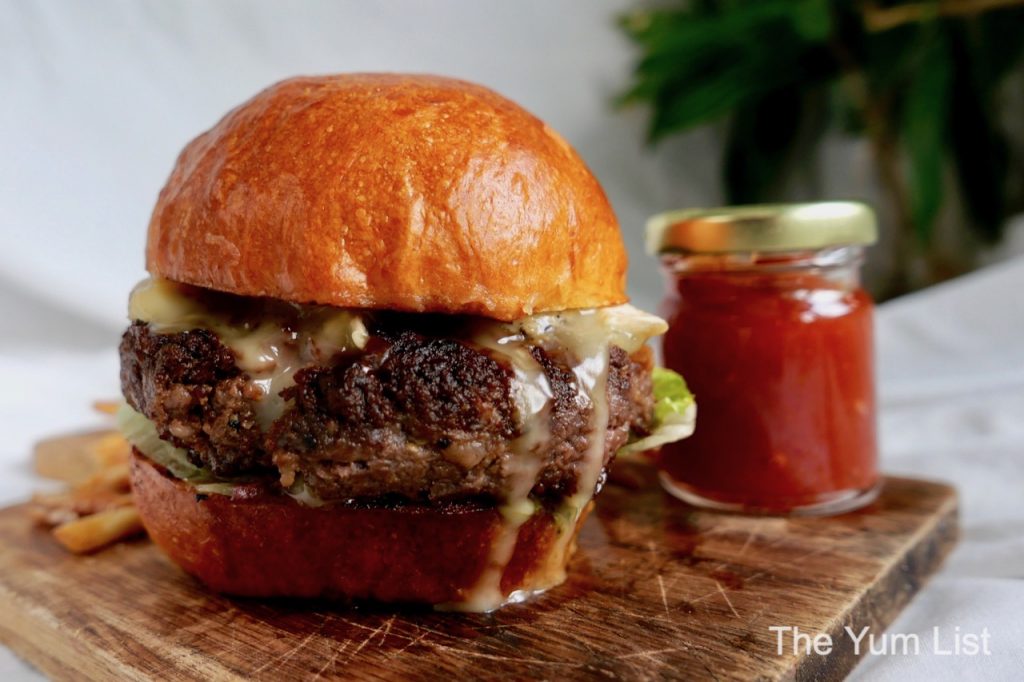 The Il Tempio Burger (RM 28) is excellent value for money given the quality of ingredients. A house-made minced beef patty is just that – meat – there are no fillers here plumping out the cost-price ratio. It's fat and sandwiched together with roasted red onions (so good), tomato, salad leaves, and a generous amount of quality scamorza affumicata cheese (oh my!). A soft buttery bun holds it all together, and within a few seconds of plating it, the cheese seductively oozes out the sides.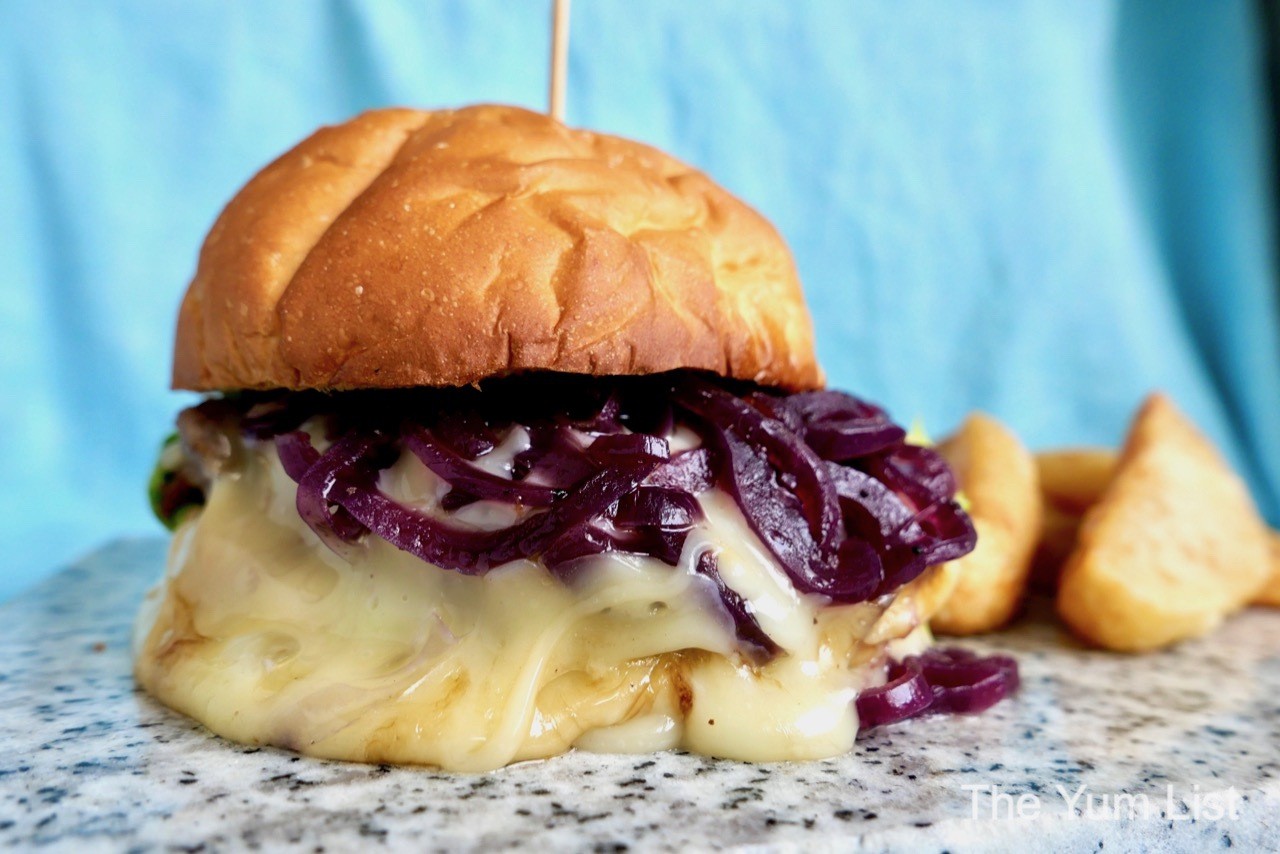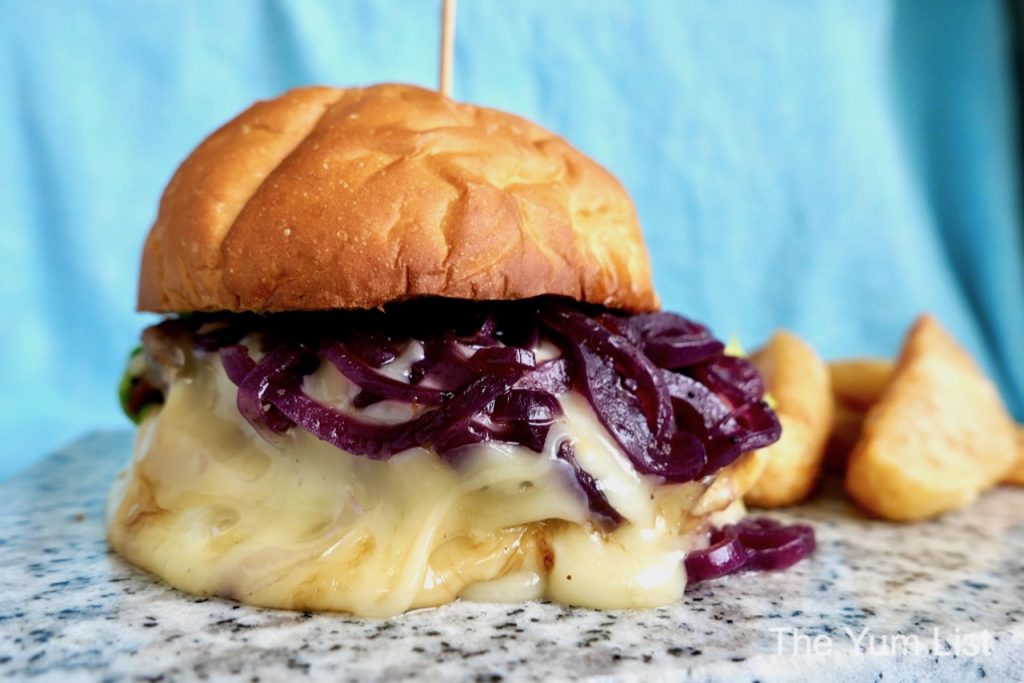 Osteria Gamberoni's Italian Manzo Burger (RM 36) is another gourmet burger in Kuala Lumpur that is excellent value for money. The bun is superb – truly a masterful creation. It holds thinly sliced Australian rib eye beef, Italian smoked scamorza cheese, lettuce, organic tomatoes, caramelized onions and the sauce of your choice (mushroom, roasted tomato, spicy mayo or truffle). It is one tasty mouthful.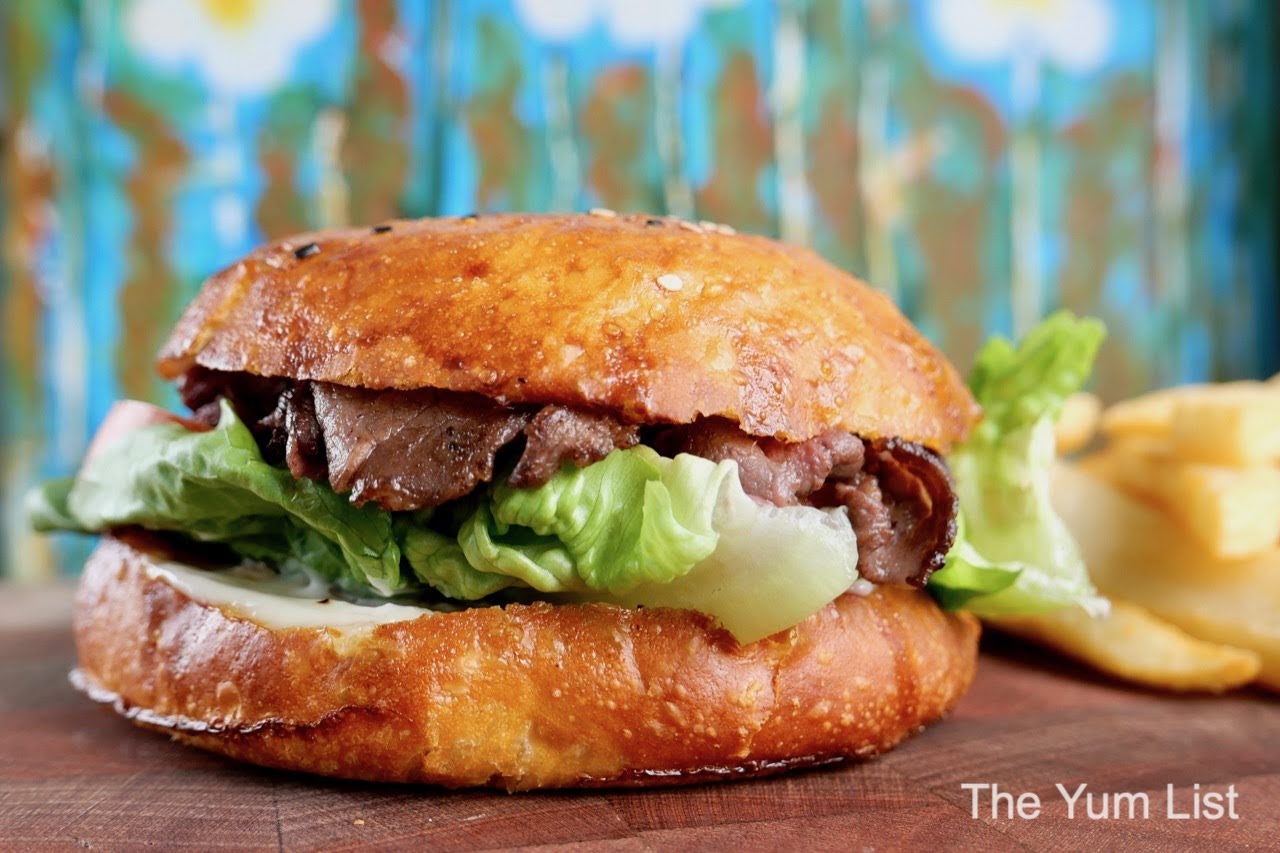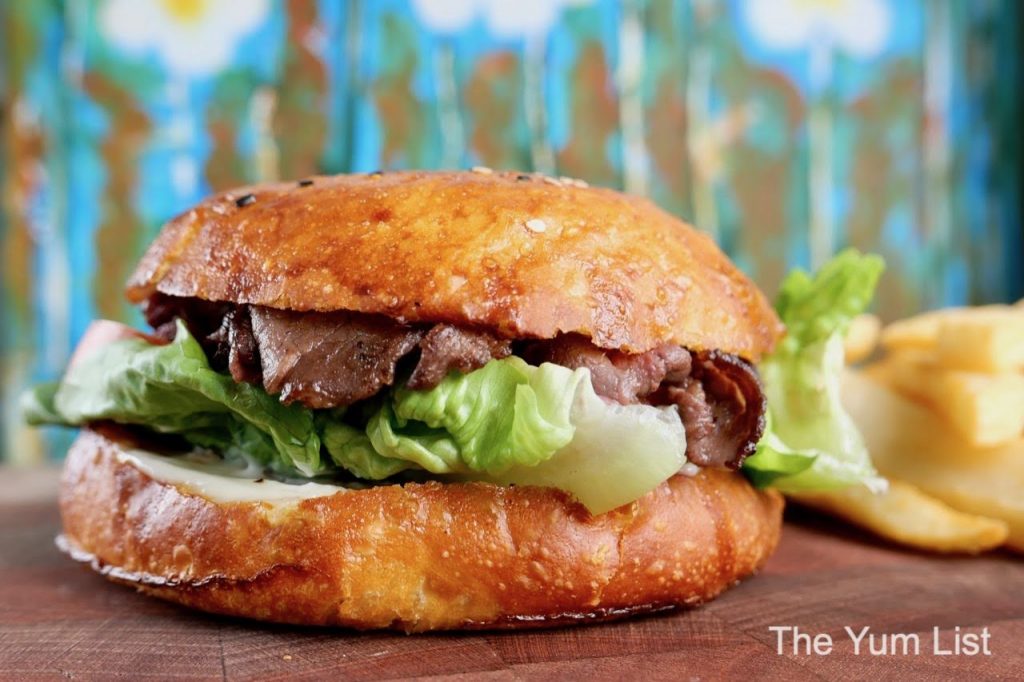 For something familiar yet decadent, try the Smoked Australian Beef Burger (RM 138). It's like no other patty I've recently tried. Instead of the usual minced beef, the meat has been shredded, seasoned, and assembled into the shape of a patty. It provides an enticing texture and reminds me of carne mechada (a Venezuelan shredded beef recipe). Cheddar cheese, tomato, red onion, butter lettuce, pickles and garlic butter further bolster the bun. Fat potato wedges side it.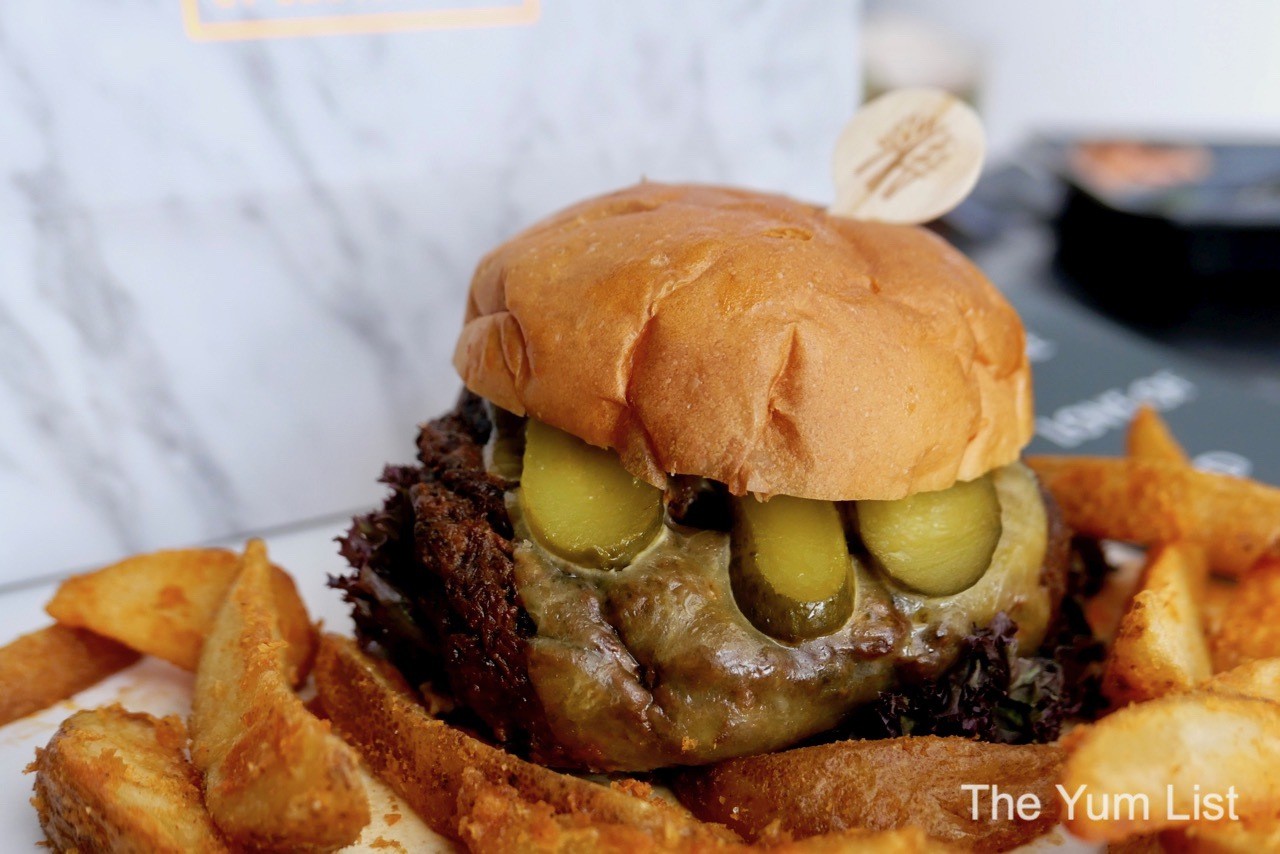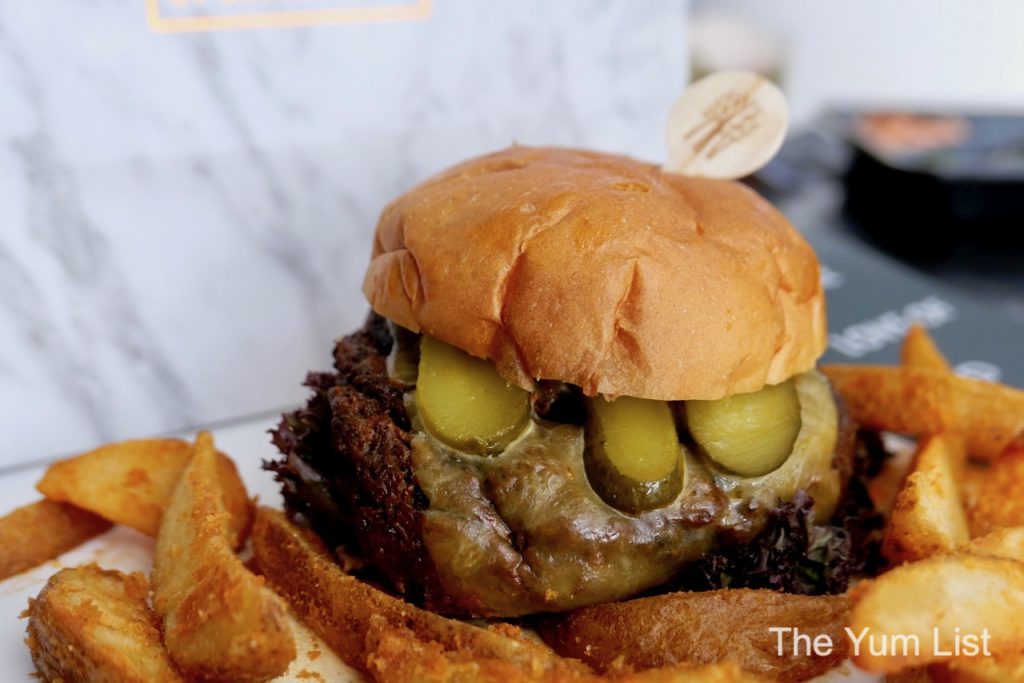 Quan's Kitchen's Supreme Beef Burger (RM 38) has a patty made in-house on 200g of black Angus beef. Caramelized onions, cornichons, Pommery (mustard) aioli, Monterey Jack cheese, lettuce and tomato add extra layers between the soft sesame bun. The hand-cut fries don't go unnoticed either.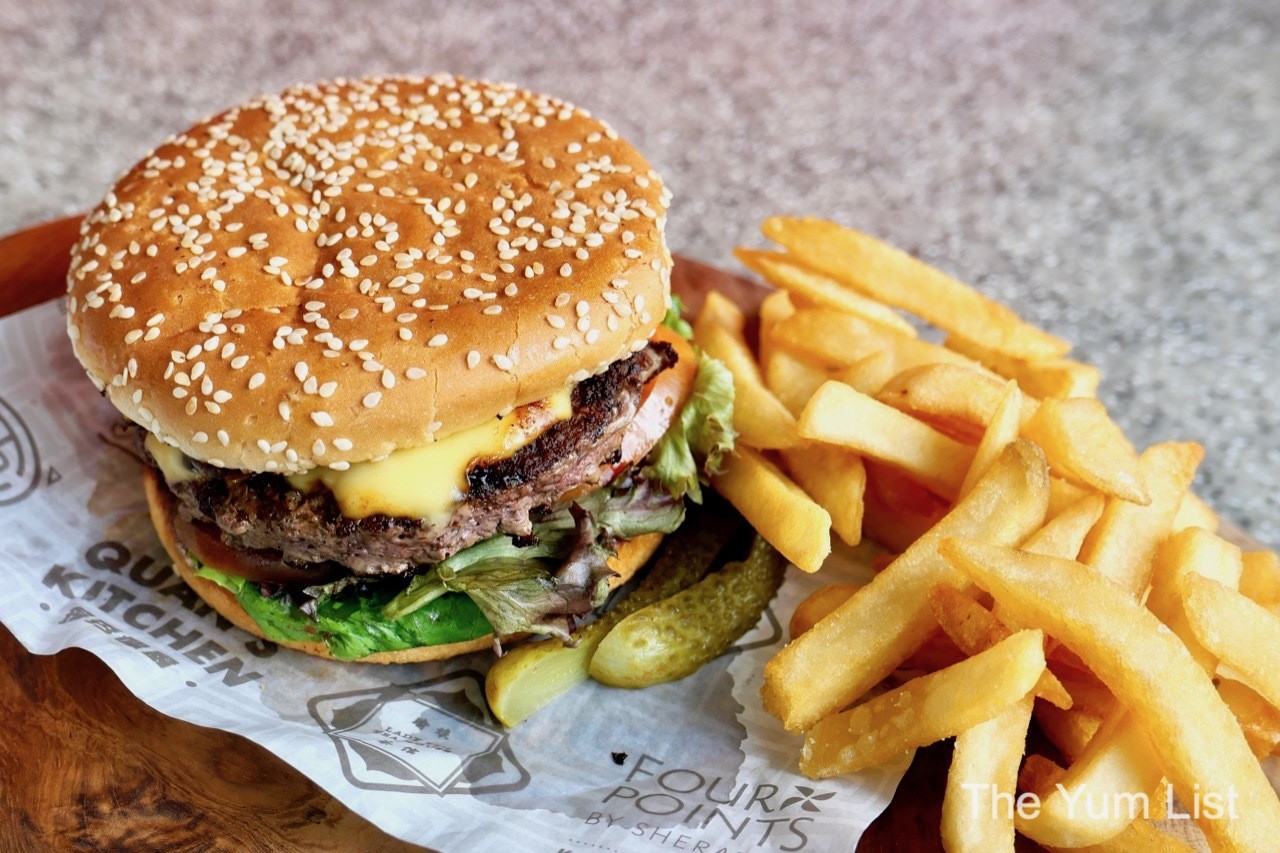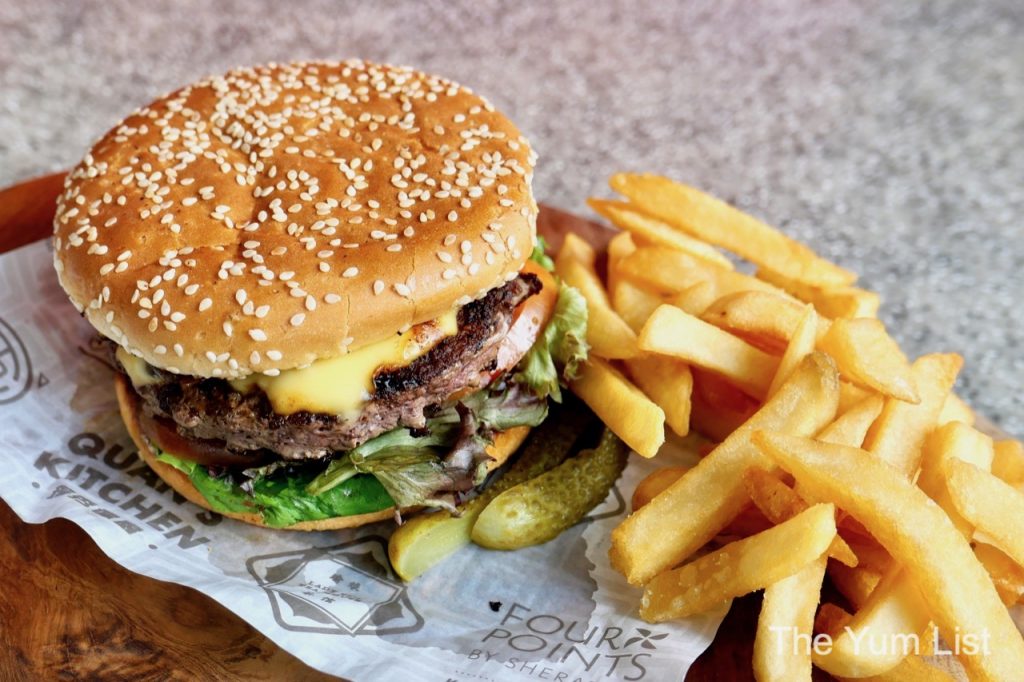 Where are your favourite gourmet burgers in Kuala Lumpur? Do let us in on your secrets.
Find more delivery options in KL here and stay up-to-date with the latest gourmet and travel recommendations for Malaysia here and here.