Steak Delivery KL – Vantador
Monica Tindall
Vantador made waves a few years back when they first opened as the only steakhouse in Kuala Lumpur serving the illustrious Rubia Gallega. Said to be one of the best-tasting steaks in the world, the prized Spanish beef was only the tip of the knife for Vantador. Offering premium cuts of meat, the team dry-aged them in house, concentrating the flavour and improving the texture. Add that to expert cooking technique, a compact but thoughtful wine list, and a stylish setting, and the recipe for success was guaranteed.
While you can't currently be seduced by the setting and eye-catching flickering flames from the open grill, the team behind Vantador offers a beautiful delivery menu instead. Just as in the restaurant itself, steak is a highlight, but there are also meticulously crafted dishes other than beef to satisfy a broad audience. Be sure to read to the end of the menu for some of the prettiest desserts in the city. * Additionally, readers of The Yum List are offered a RM 10 discount for orders above RM 100 when ordering via VANTADOR.BEEPIT.COM. Just type in the voucher code YUM10. The offer expires on July 31st.
Steak Delivery KL
To Begin
A welcomed gesture includes two cocktails (or mocktails or coffee) with your meal if you order 1kg or more of steak. Pictured here are two of Vantador's signatures – Vantador Mule (homemade ginger beer, lime wedges and vodka) and Full Blood (pomegranate, gin, honey and tonic).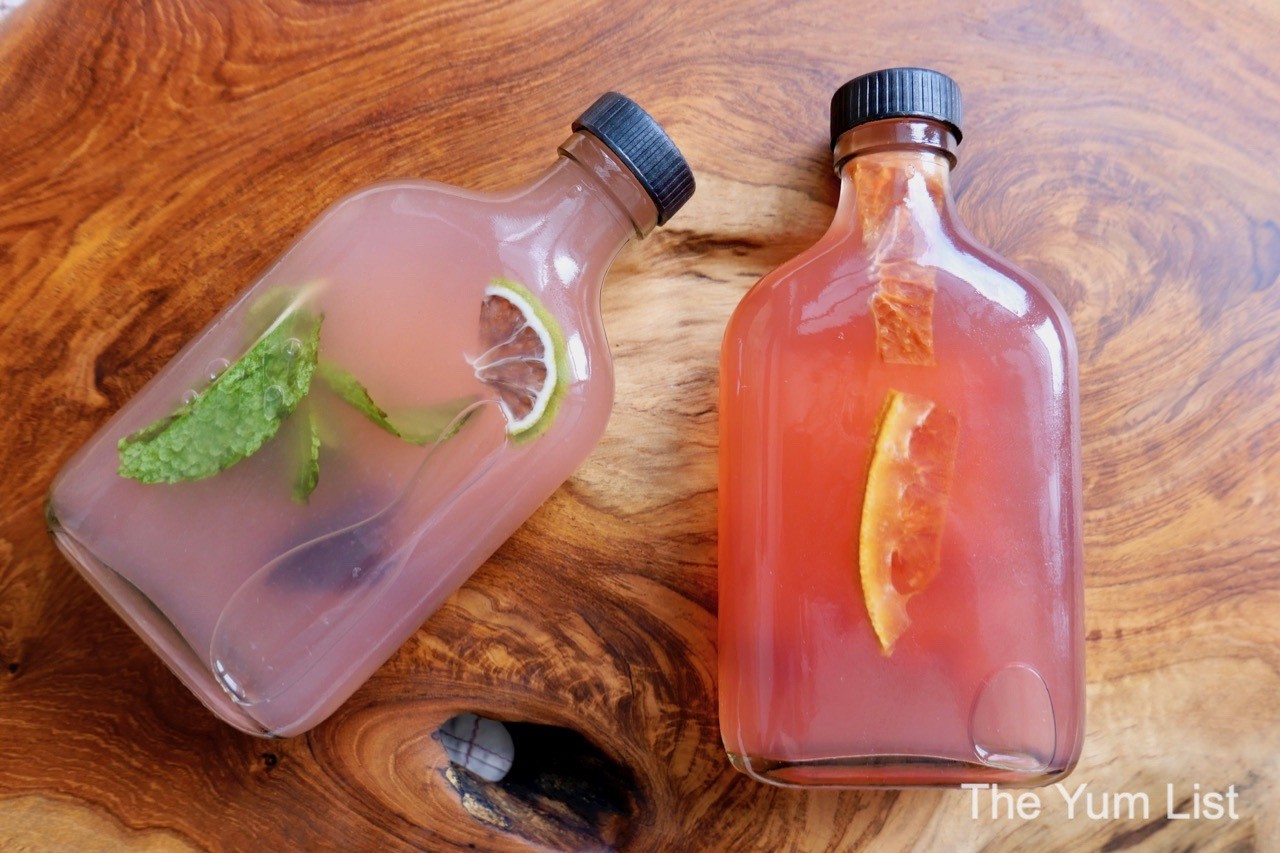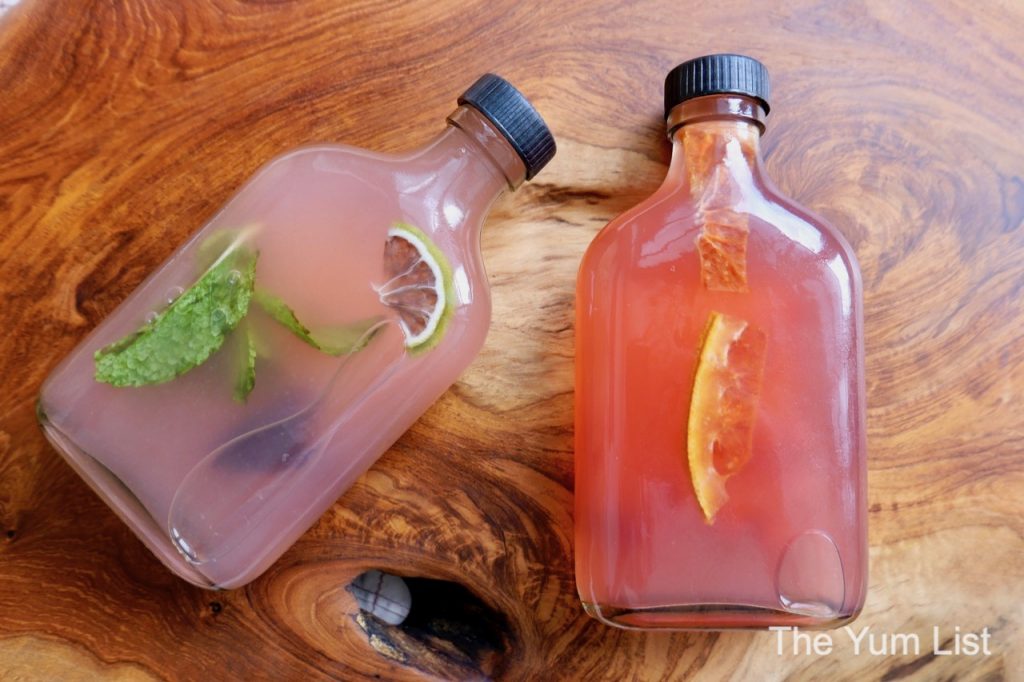 Easing into the meal, the Charcuterie Board (RM 62) is an alluring choice. Attractively presented with vibrant splashes of colour from edible blooms, it's full of artisan goodies. Delicate slices of cured beef tongue, Angus beef cecina, Montenegro goat cheese, blue cheese, fresh fruit, nuts and crackers fill the box. Already it's a handsome presentation in the box. Still, I recommend spreading it on a platter – by the time you do, the cheese will have reached room temperature and be at its most seductive.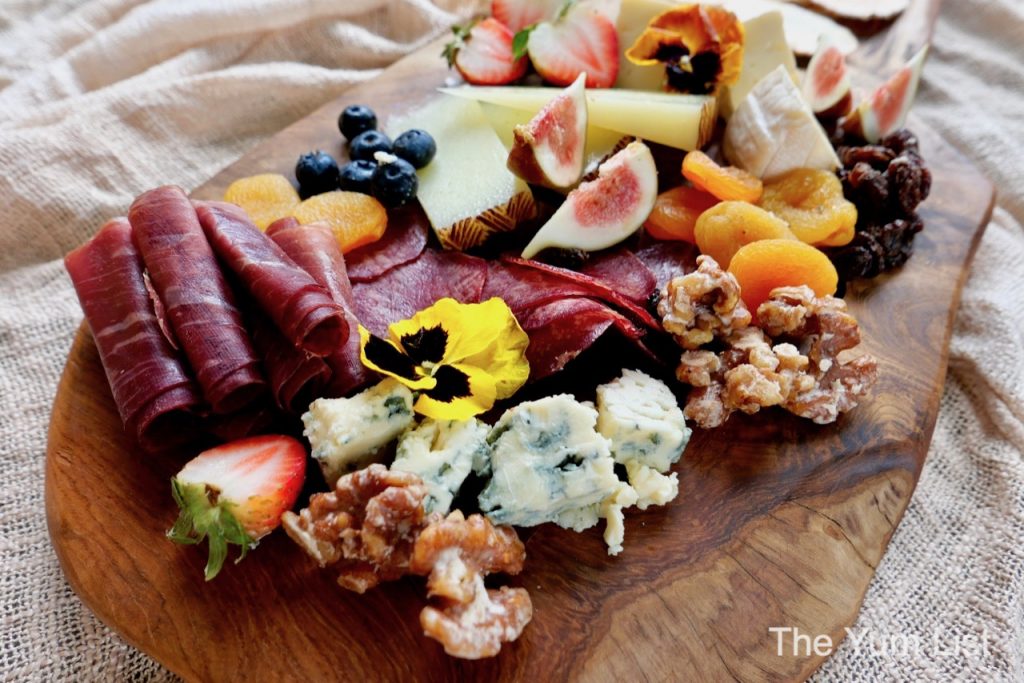 One of Vantador's most ordered dishes is the Capellini (RM 36). Fine strings of cold pasta are tossed with black truffle paste and salmon ikura. A tiger prawn rests on top of the tangle, and dashi stock and microgreens complete the recipe. This can be ordered ala carte and included in the three-course steak delivery box coming up further down.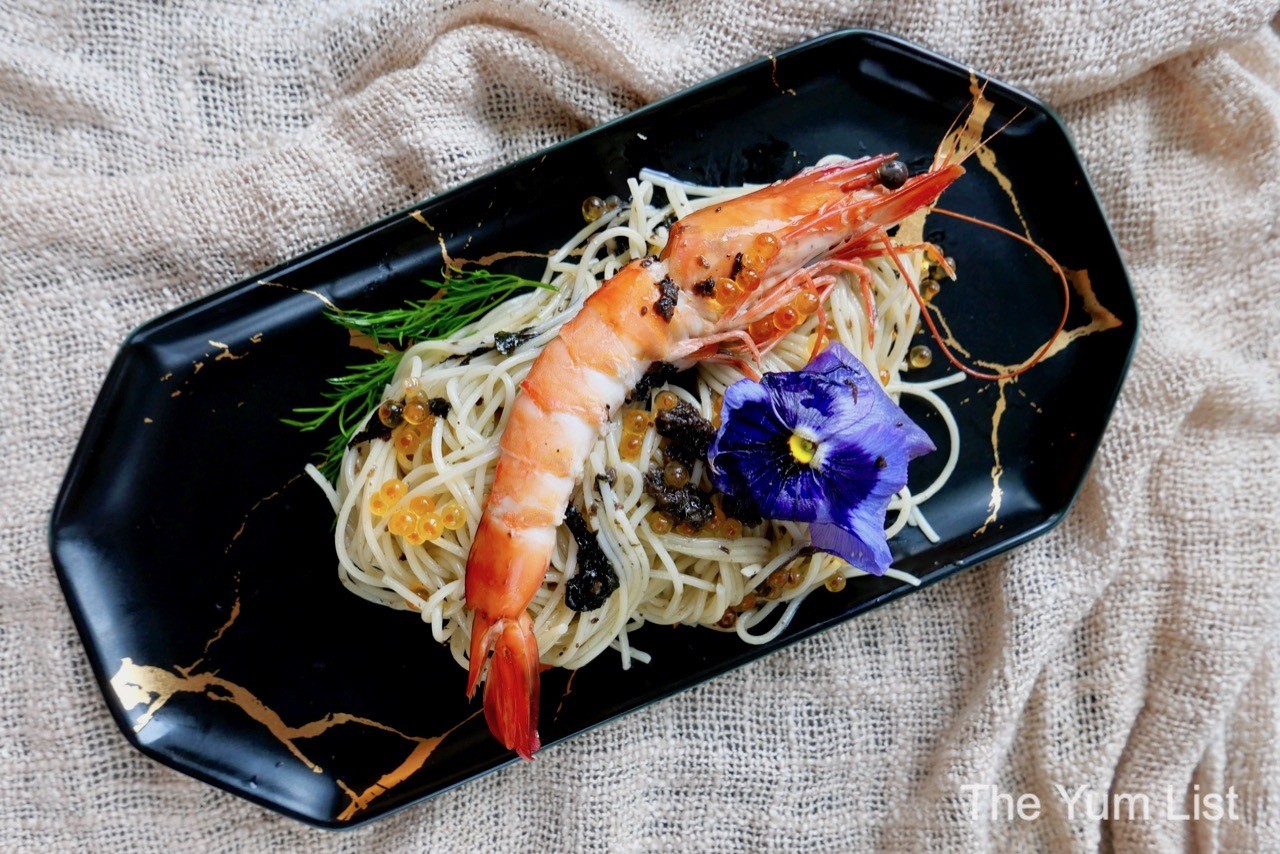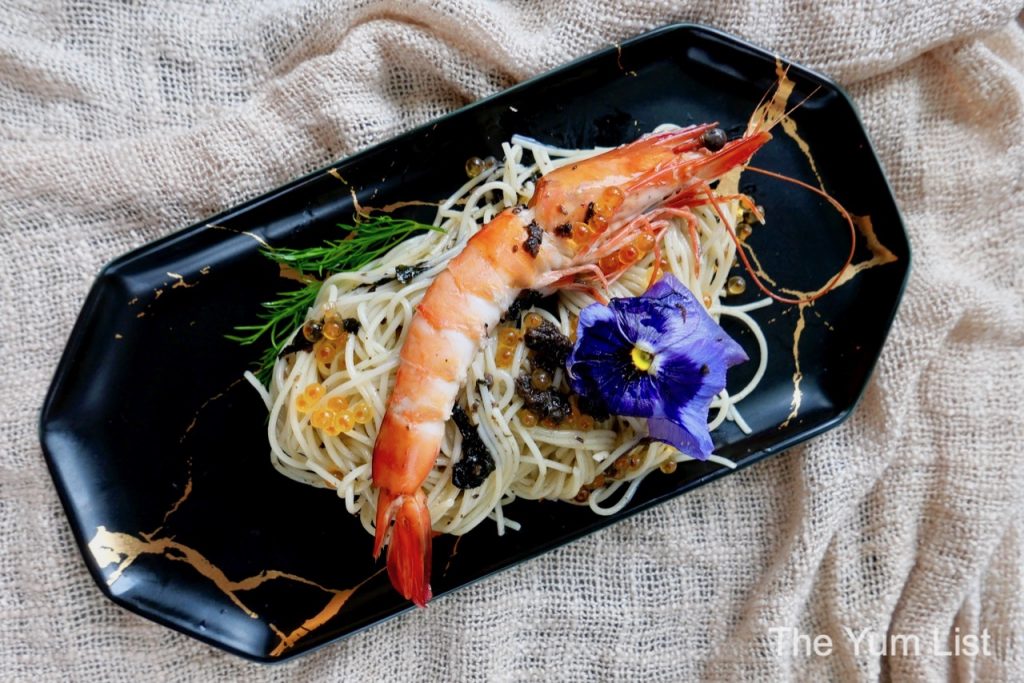 Mains
Steak delivery is for sure a highlight here, but do slow down and take a good look at the range of burgers – they are worth a second look, to say the least. Possibly one of the most impressive burgers going these days is Vantador's 24k Gold Foie Gras Wagyu Burger (RM 193). This grand number is a tower of 250g wagyu beef patty coated in glimmering 24 karat gold leaf and pan-seared foie gras between a homemade brioche bun. Mustard seed pickles and hand-cut fries (beauties themselves) balance the decadence.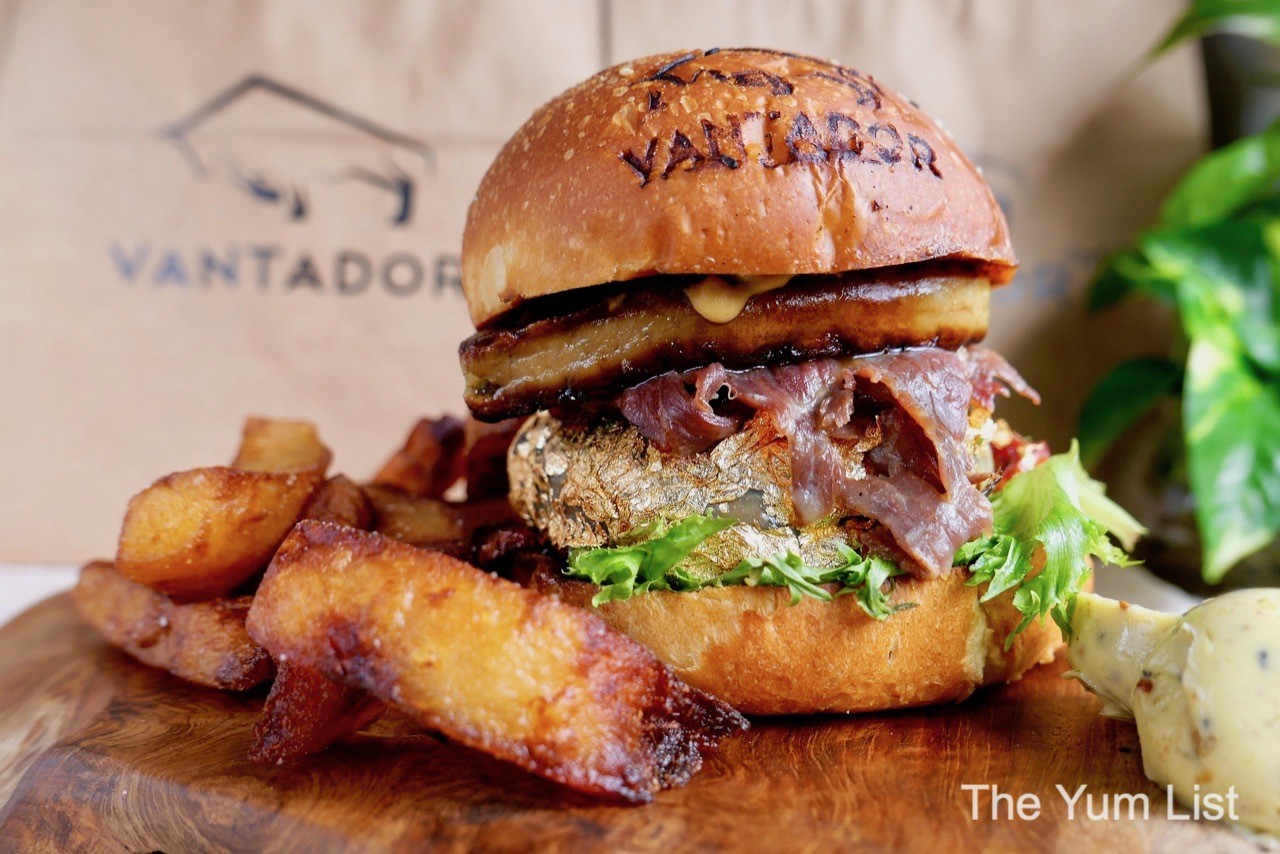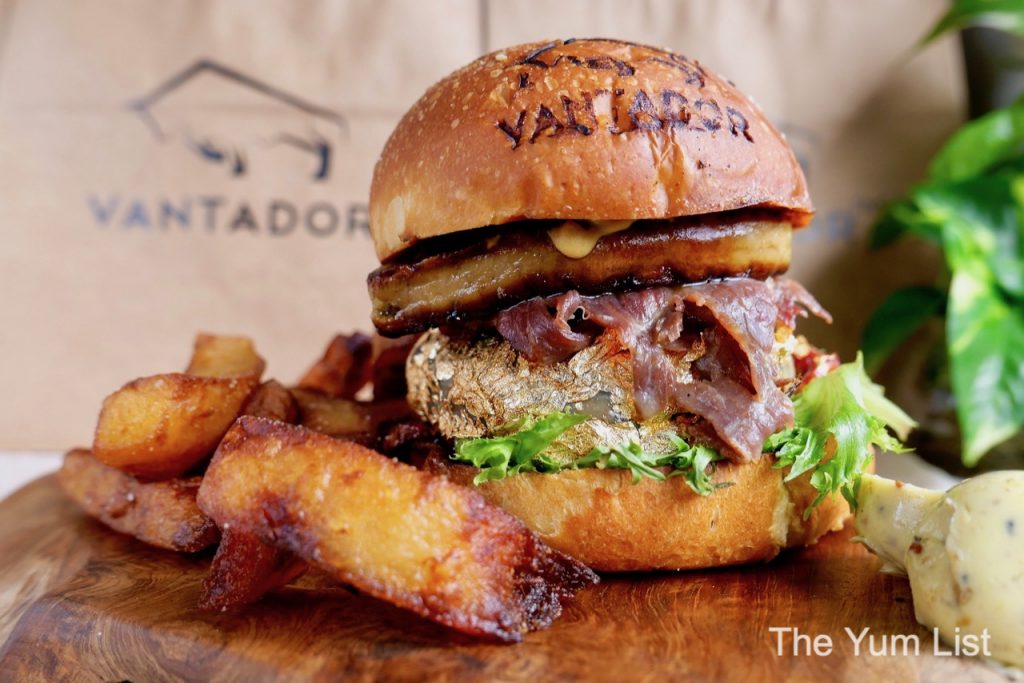 Three-Course Steak Box Delivery – Vantador
For those who prefer a set menu, Vantador offers various three-course boxes with a choice of four types of steak for delivery. They start from RM 318 for the Full Blood Angus Ribeye dry-aged for 200 days and go up to RM 818 for the Black Wagyu MB9 Ribeye. All include two signature pepper butter bread rolls, two sides, one starter and one dessert. Today we've opted for the Dry-Aged Porterhouse (current promo RM 618, usually RM 648), which comes as a whopping 1kg. Those who want even more can bump that up to 1.1 or 1.2kg when ordering for an additional RM55 per 100g.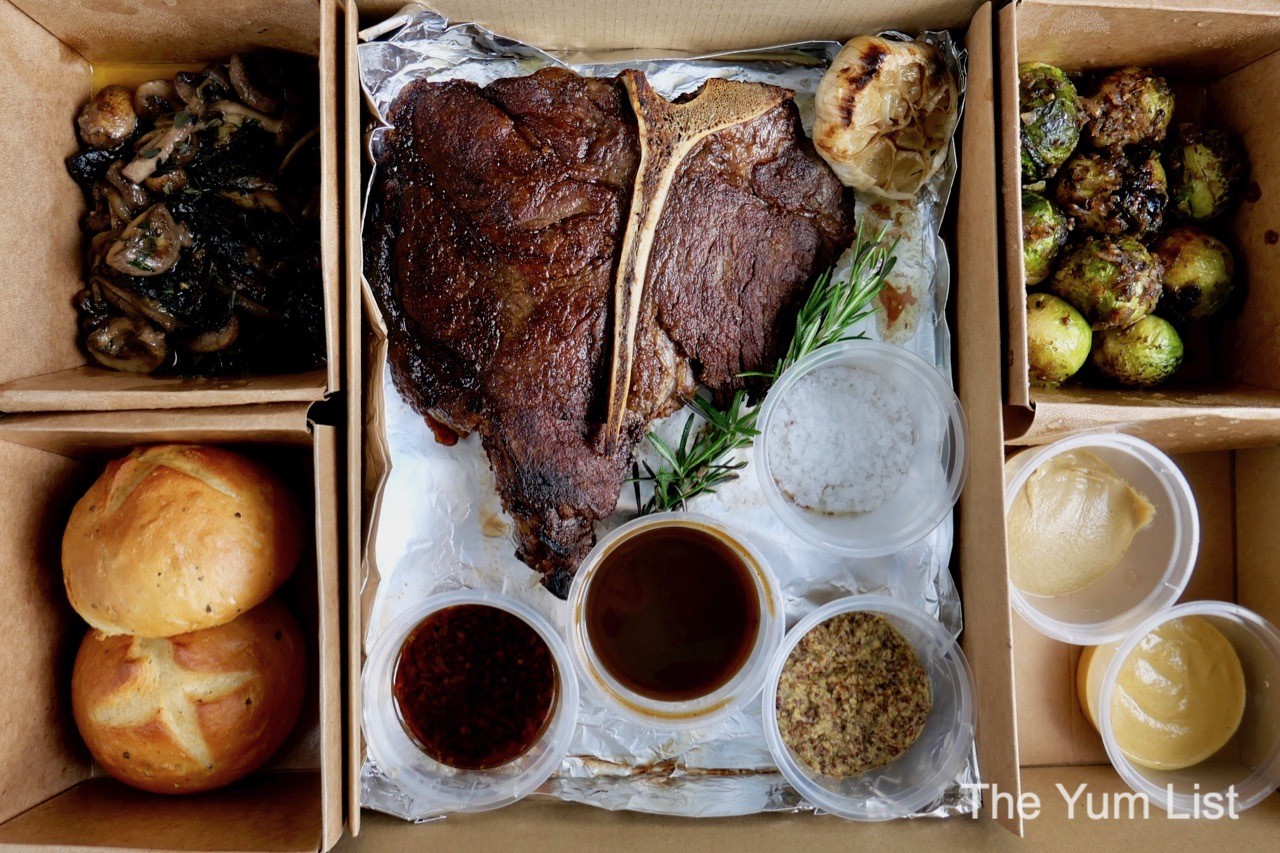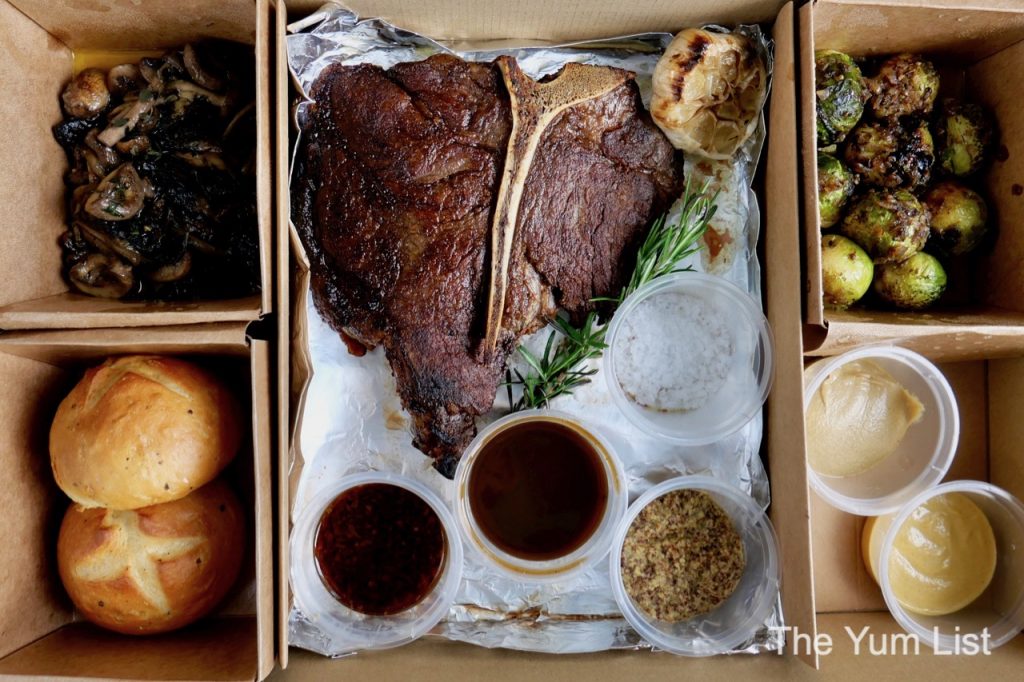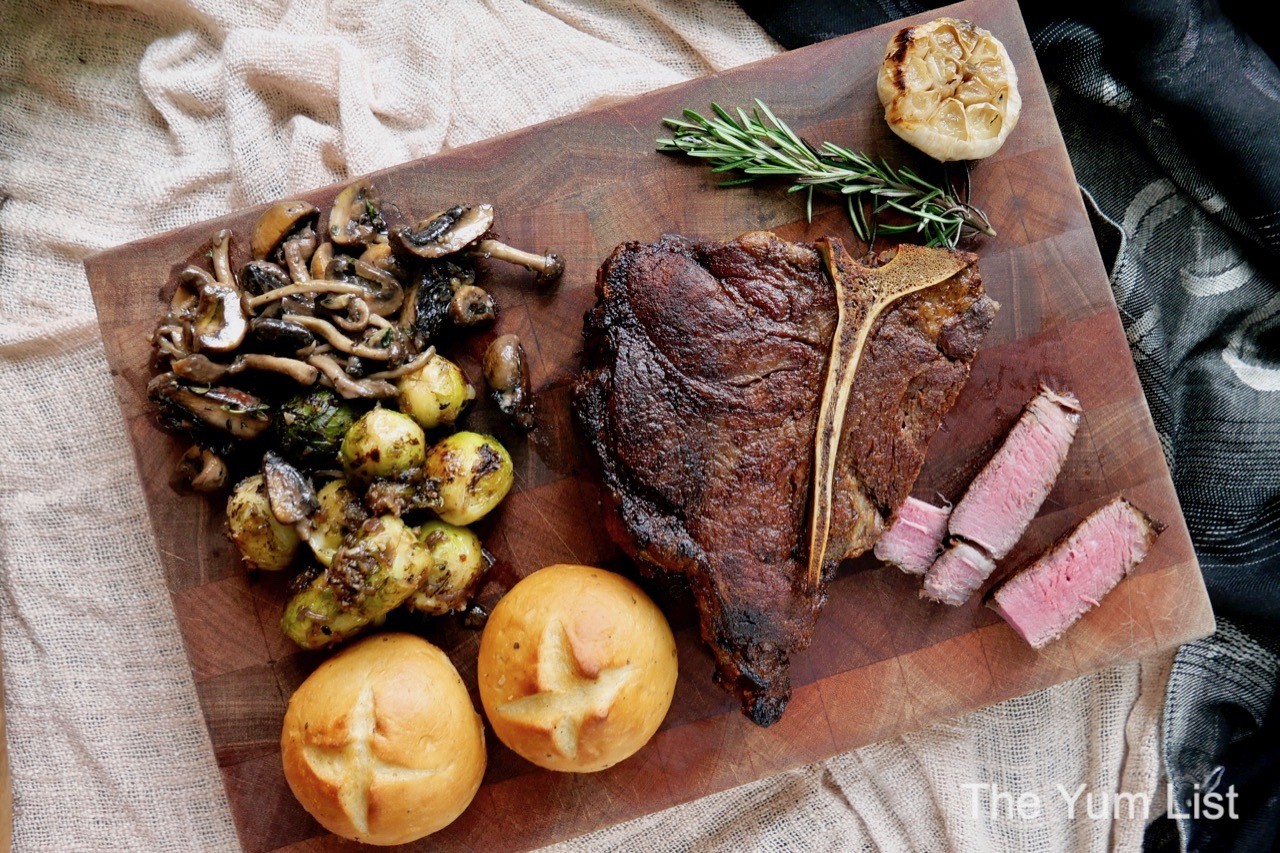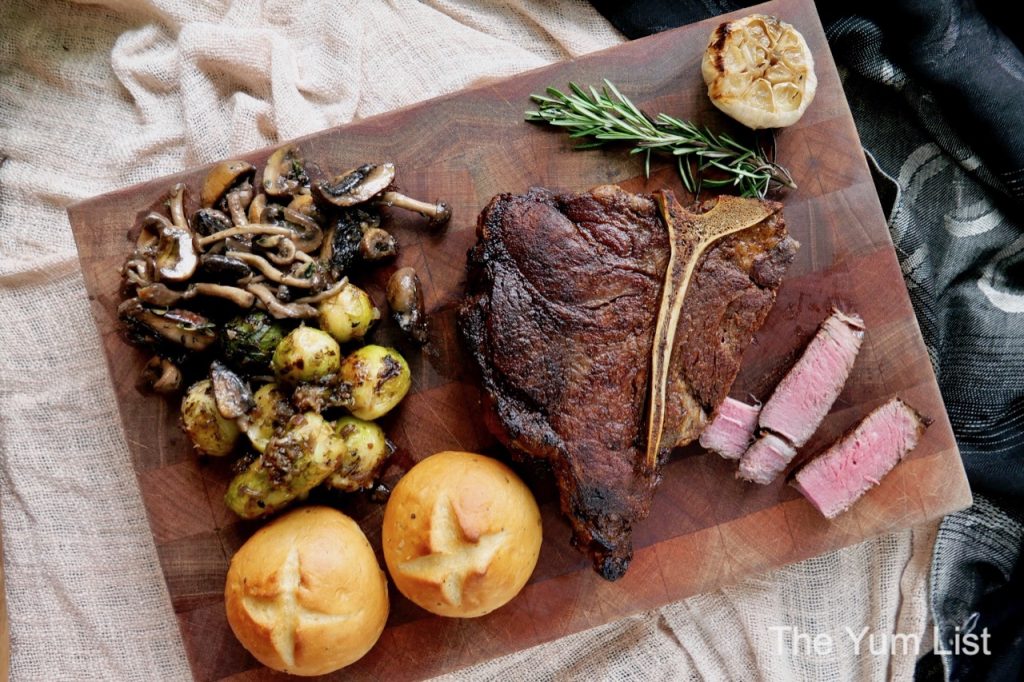 As mentioned earlier, Capellini with tiger prawns comes with the set. If you're feeling fancy, though, you can top up for seafood ceviche, scallop togarashi or foie gras. We know the ceviche well here (it's one of our faves in KL) and highly recommend an order. Sous vide Spanish octopus, tiger prawns and red snapper are marinated in a well-balanced leche de tigre of citrus, finely sliced shallots, cilantro, red chillies, salt and pepper. It's so good you'll want to sip up every last drop of the juices.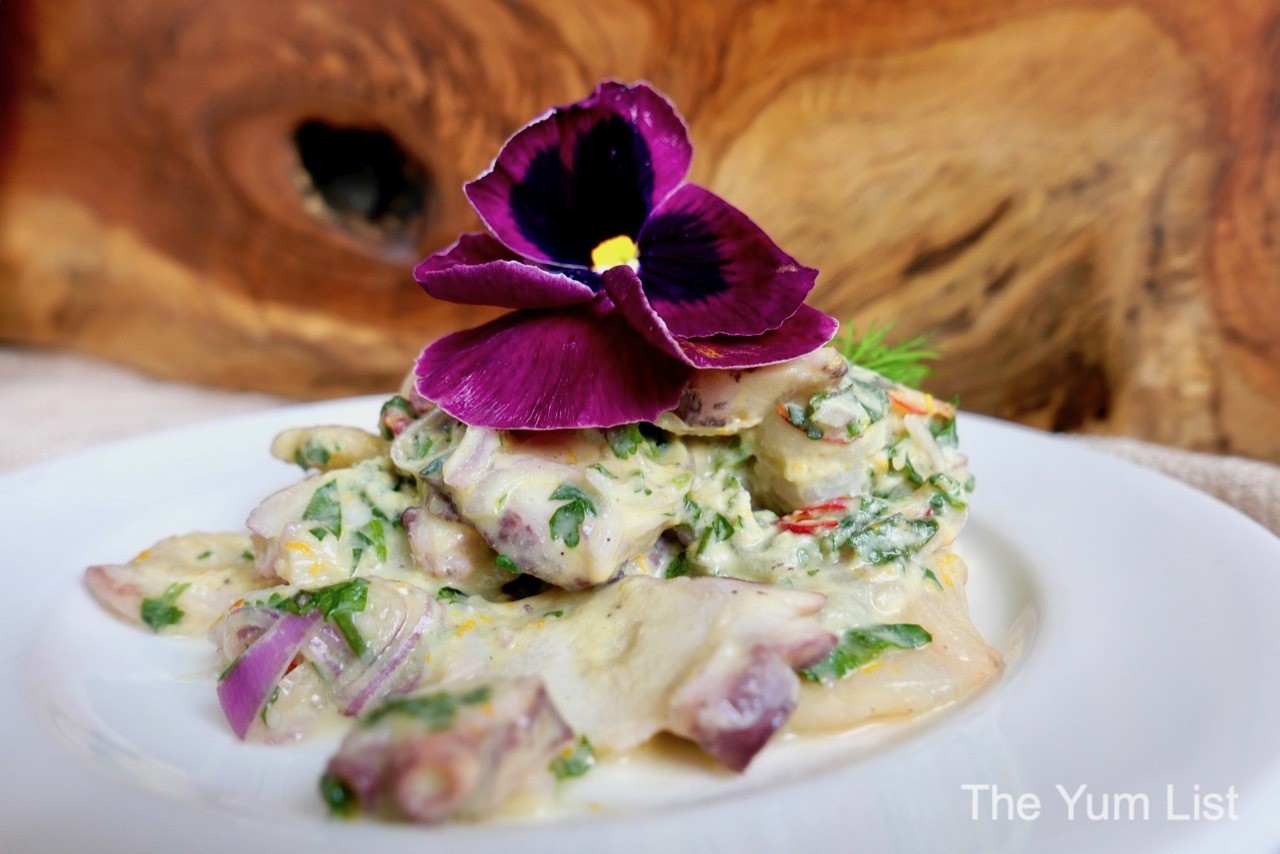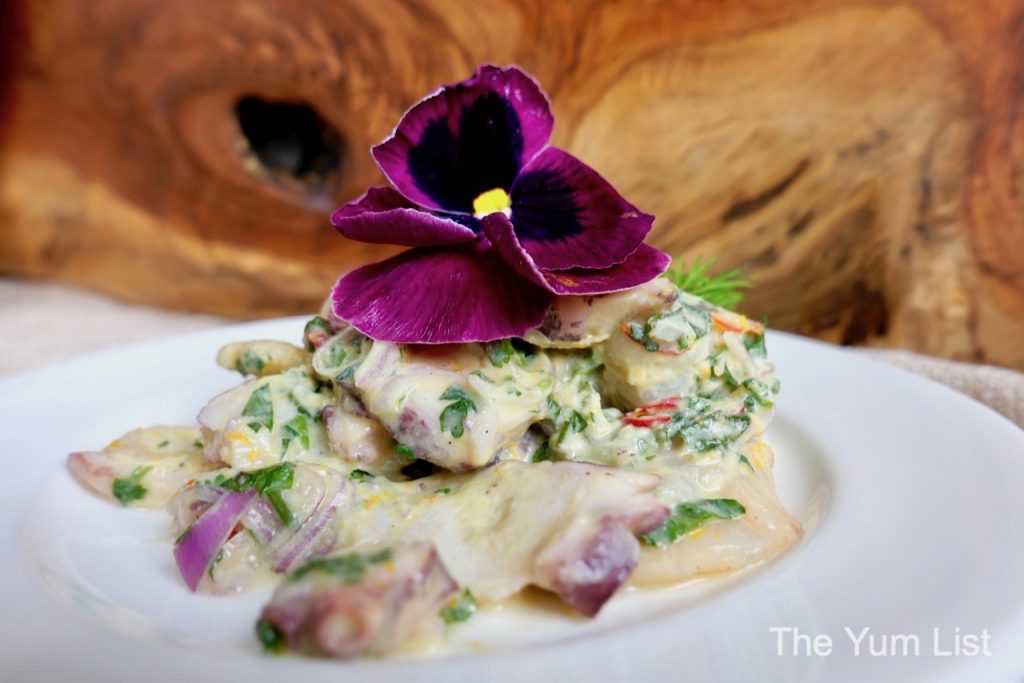 Dry-aged Porterhouse Steak Delivery KL
The main course is the whopping dry-aged porterhouse. This is a bone-in cut composed of a tenderloin steak on one side and a top loin on the other. Think big! You get the best of both worlds – flavour and tenderness – here. We think this high-quality cut is best enjoyed on its own or with just a light sprinkle of salt. However, your choice of two sauces – chimichurri, beef jus, peppercorn jus or truffle bearnaise – are included in the meal.
We've picked Brussels sprouts and mixed mushrooms as sides. Still, mashed potatoes, fries, creamy spinach, roasted baby carrots or broccolini with nuts are other choices.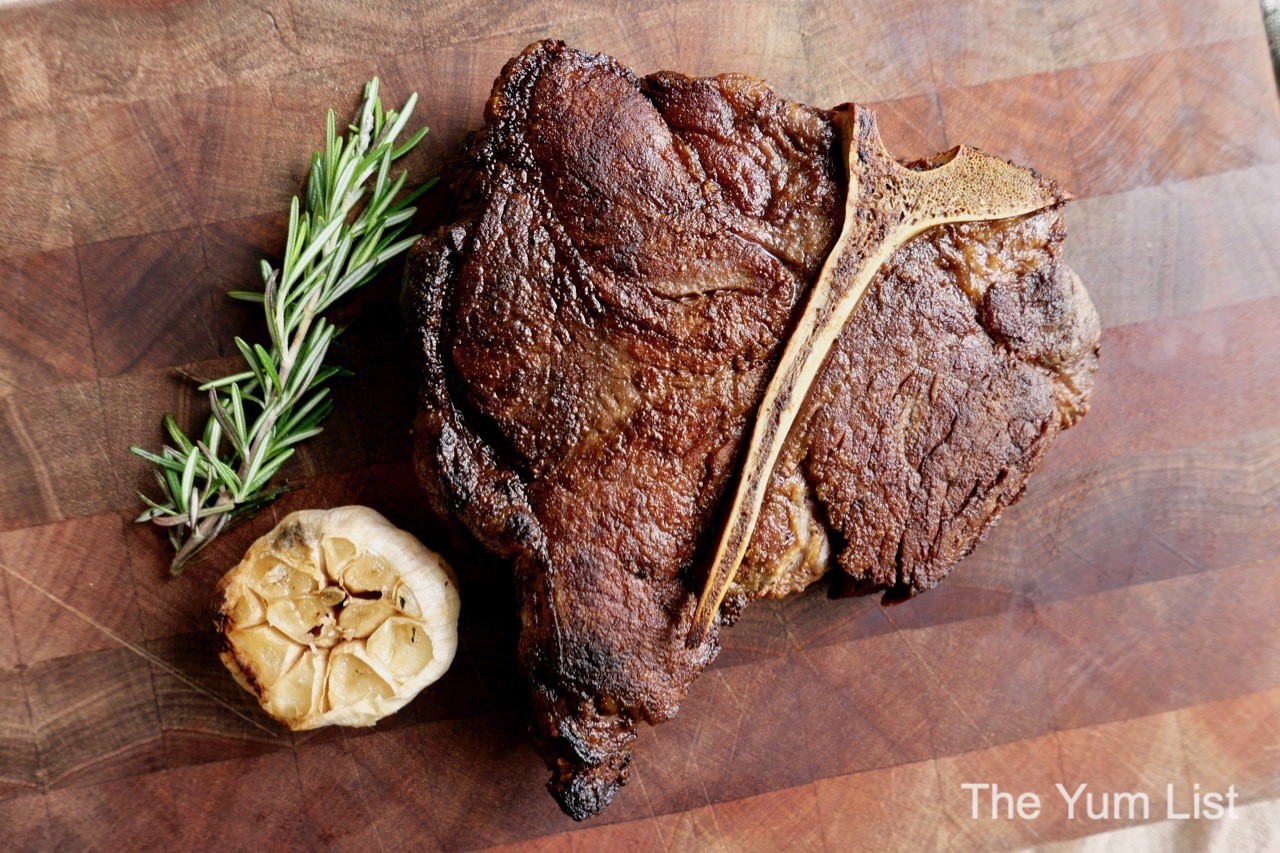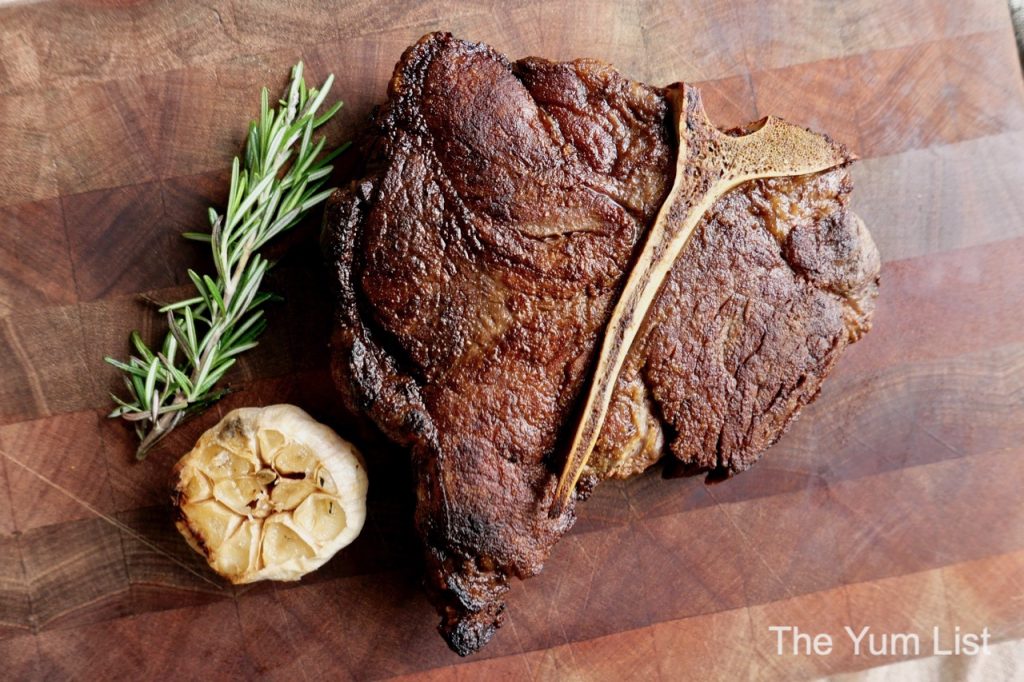 Chocolate gateau or coconut panna cotta are the options for a sweet ending in the three-course steak delivery box. Chocolate lovers couldn't possibly skip the first with its smooth dark chocolate middle, a strip of raspberry coulis and hard choc almond shell. The latter is a perfectly smooth pudding with a white chocolate oat crumble, roasted coconut flakes, mango salsa, fresh fruit and edible flower crown. Hubby inhales this in seconds – glad I got a spoon in first!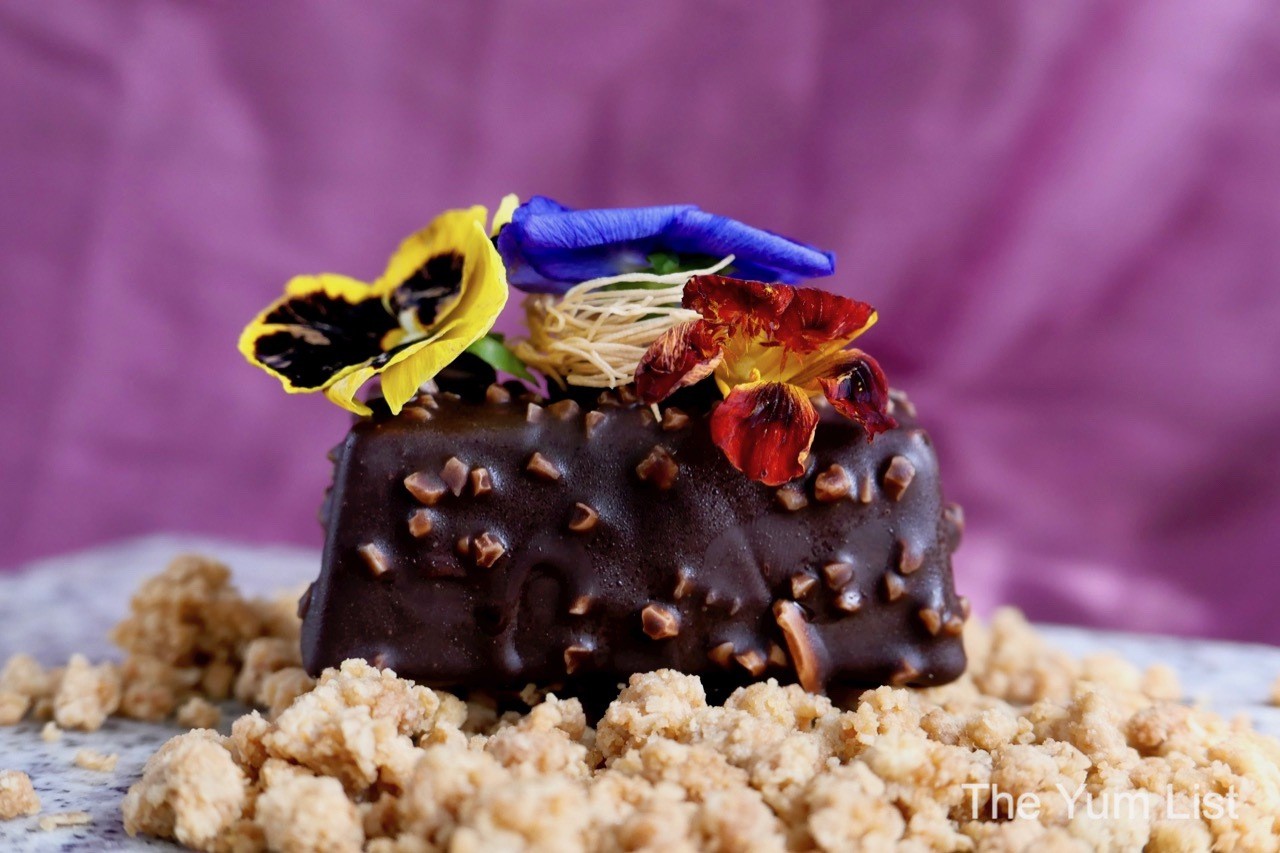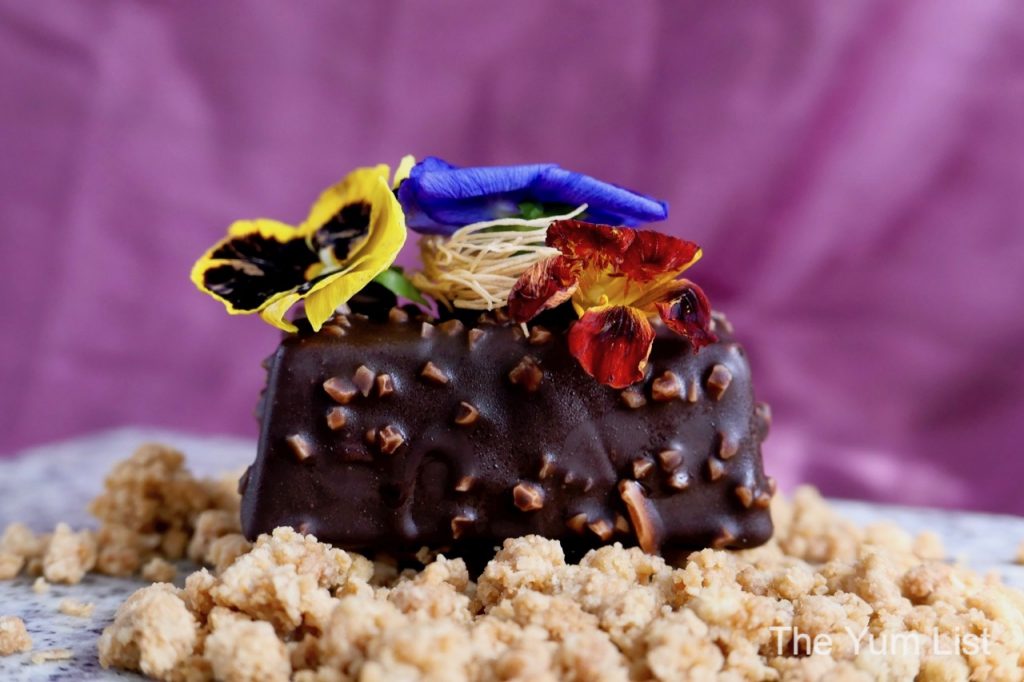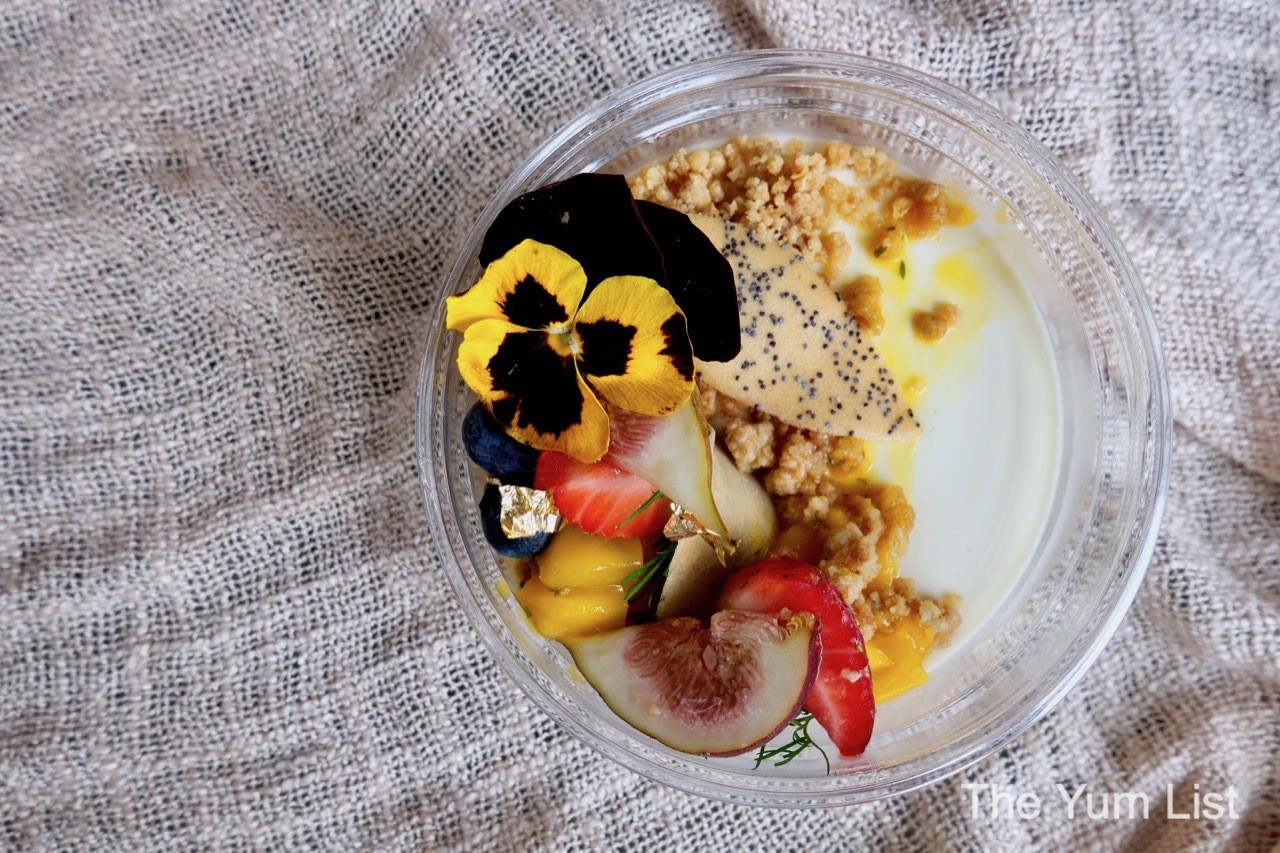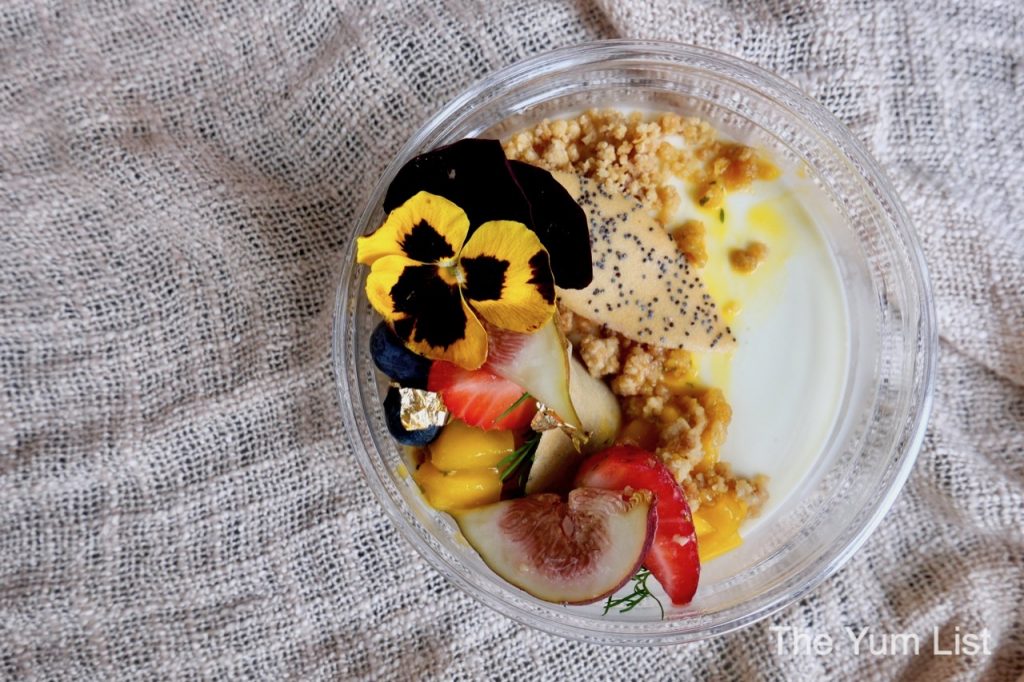 Beautiful Desserts
It's rare to find a restaurant that pays just as much attention to dessert as it does the mains, but Vantador is that exception. I'd even go as far as to say that some might find value in ordering here for the sweets alone!
Vantador Affaire (RM 128) requires a day's notice to prepare. It's a dazzling box of four of the restaurant's signature desserts. Chocolate Gateau is made with the prized local 70% Pahang Semai dark chocolate, raspberry coulis and chocolate almond nibs. The White Chocolate Ivoire Mousse is an exquisite red heart of strawberry jelly and dacquoise sponge on a Feuilletine chocolate base. White chocolate hazelnut, chocolate mousse and a shortbread base make up the black heart. And, lastly, sitting as temptingly as the forbidden fruit itself, the apple is filled with apple mousse and compote on a biscuit dacquoise.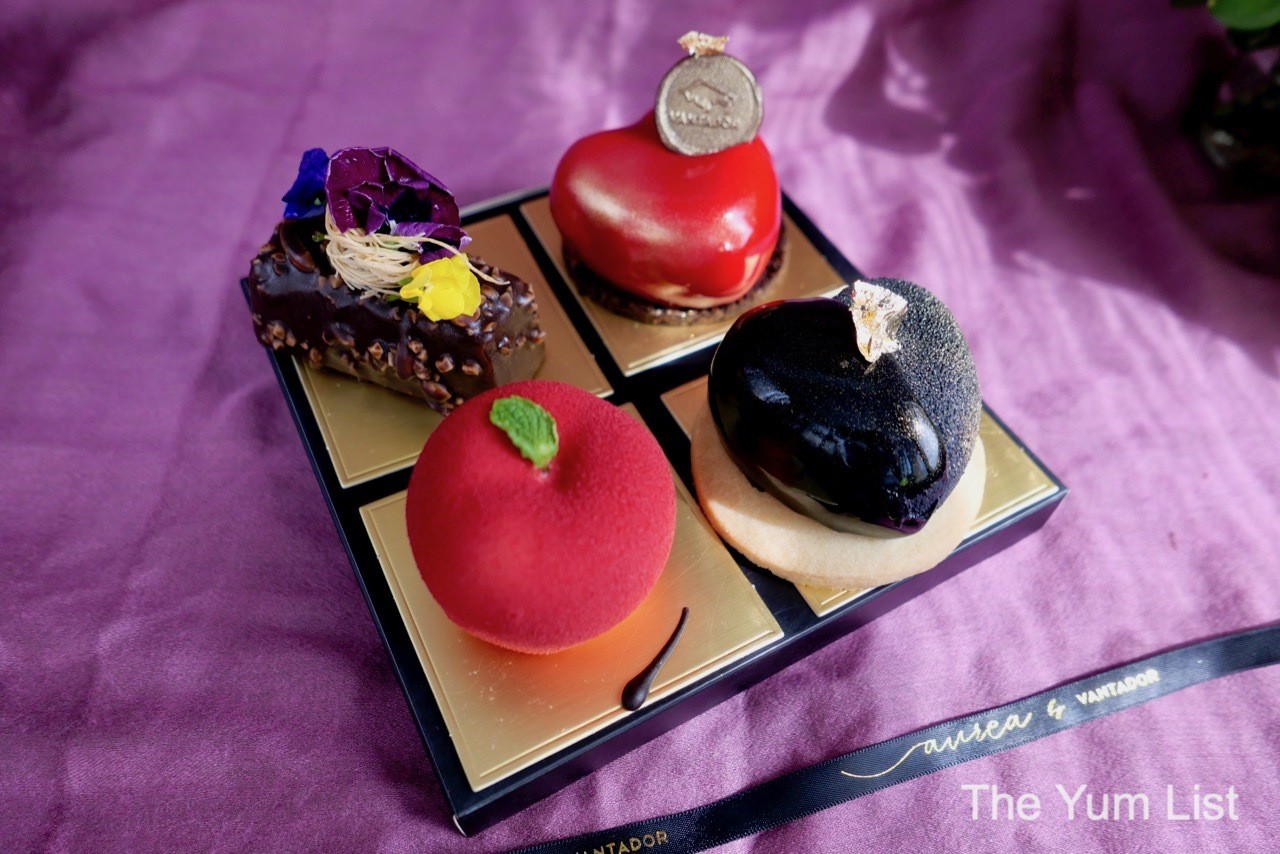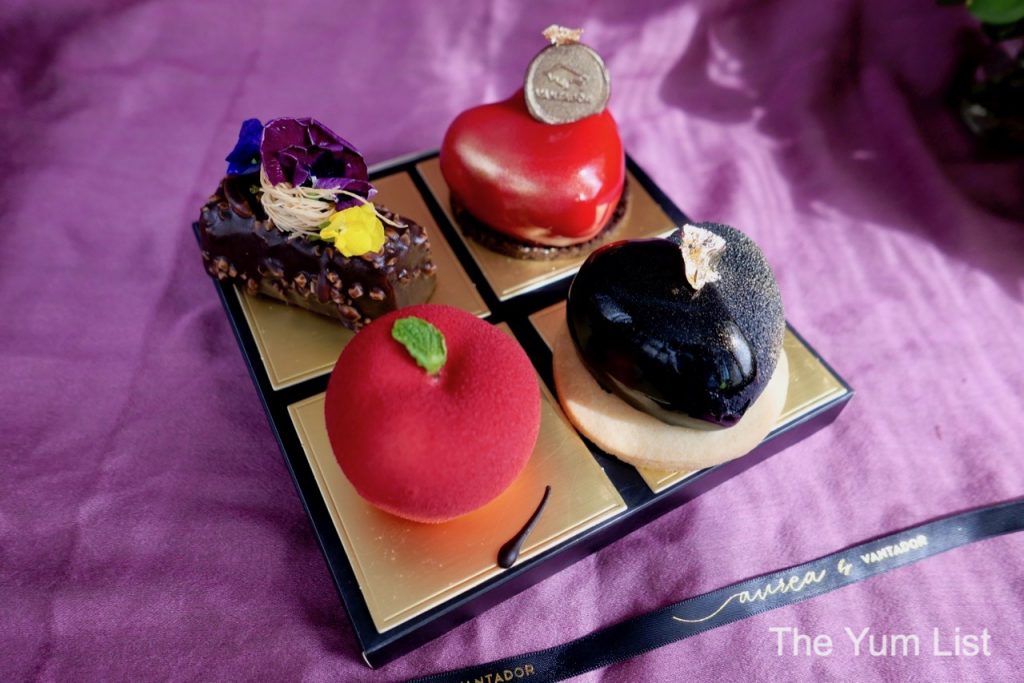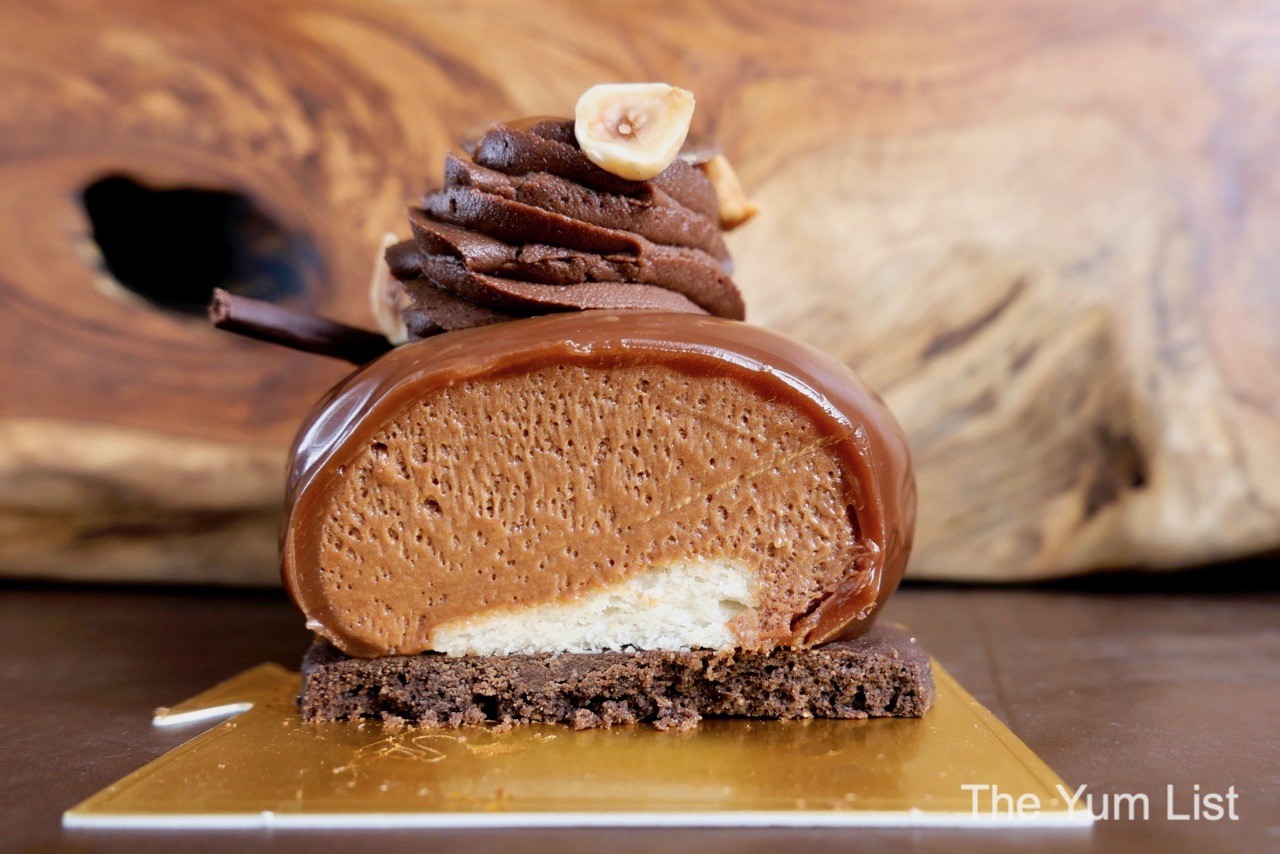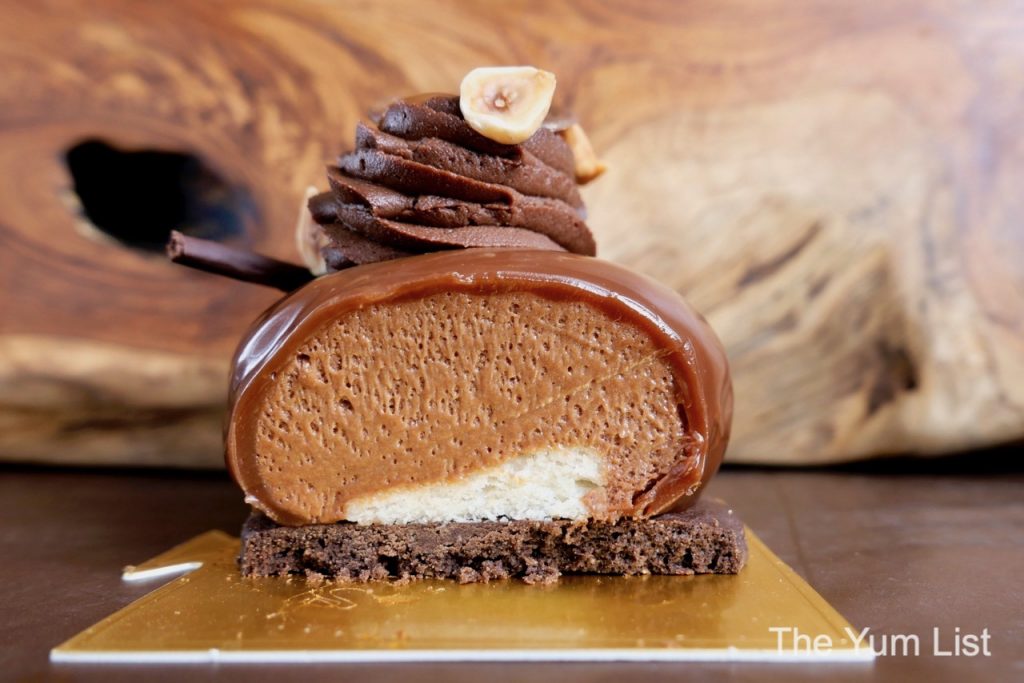 The following collection of sweets may look like cupcakes, but they are Not a Cupcake (RM 48, 4 pieces). While the exterior appears as a regular mini cake, the insides conceal a host of luxurious fillings. Two vanilla and two chocolate creations hold raspberry and fig jam, hazelnut cremeux, pecan caramel and wild berry jam, respectively. Of course, they go a step behind regular icing too, with cream cheese frosting and chocolate orange ganache.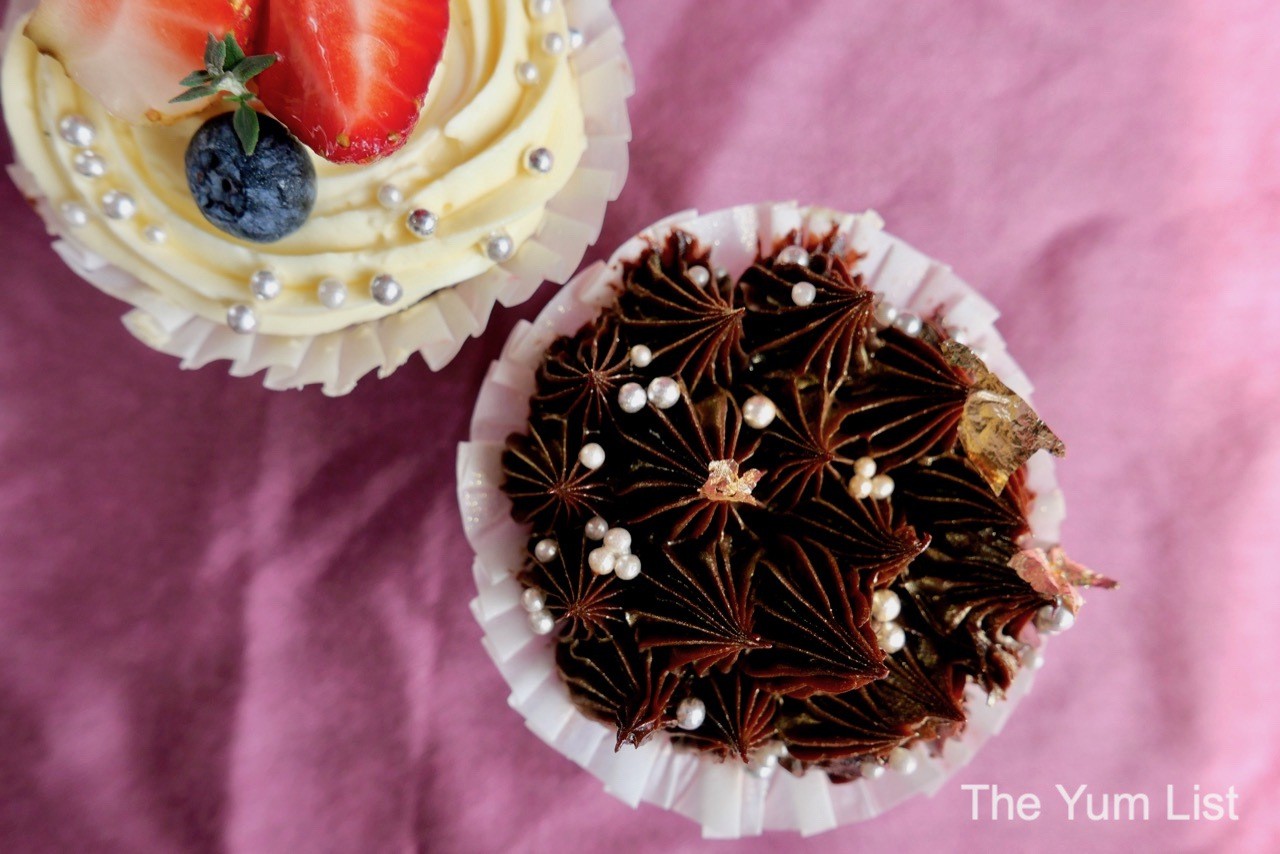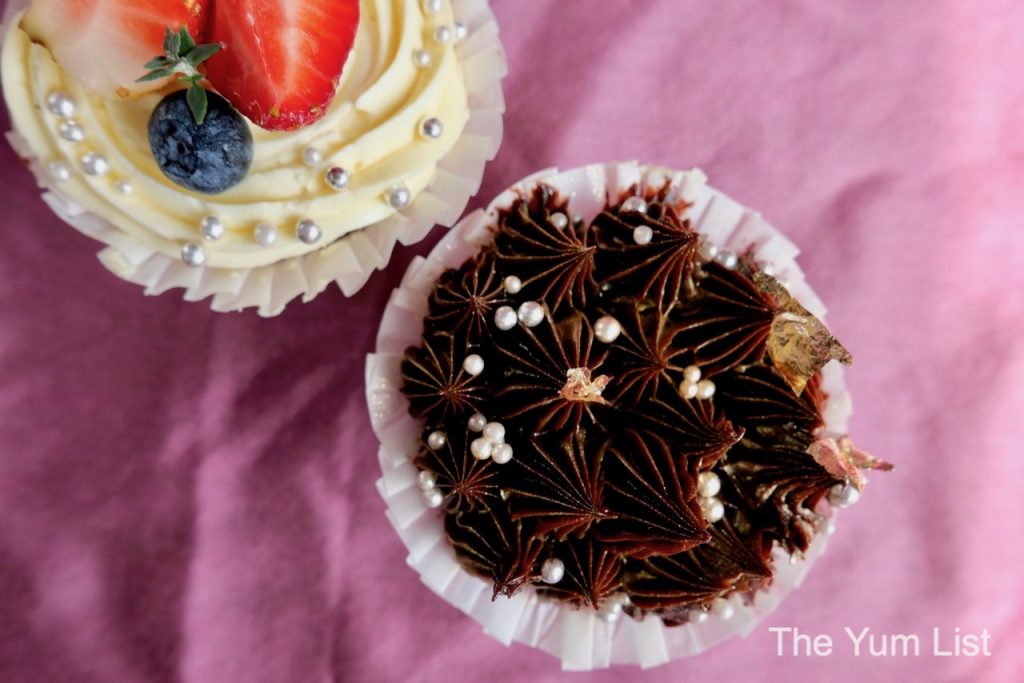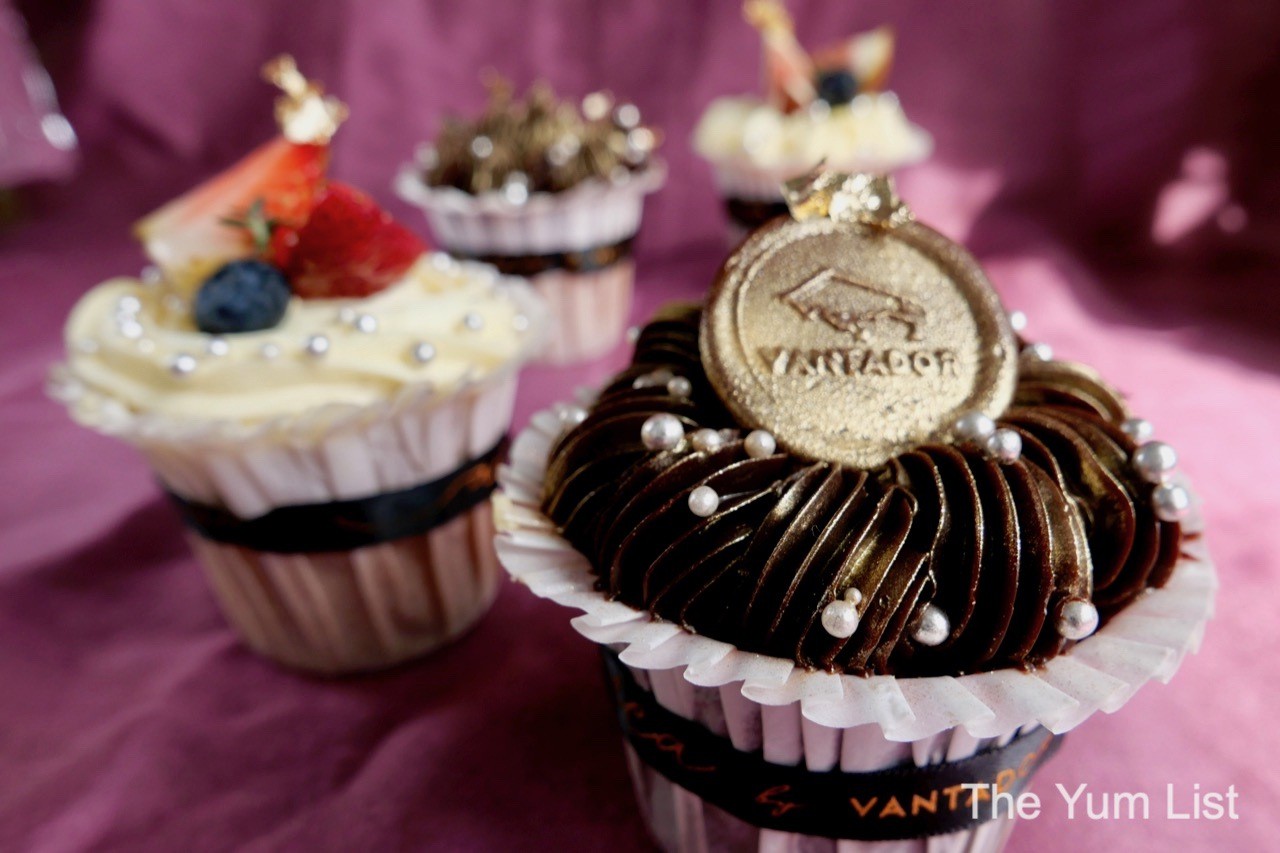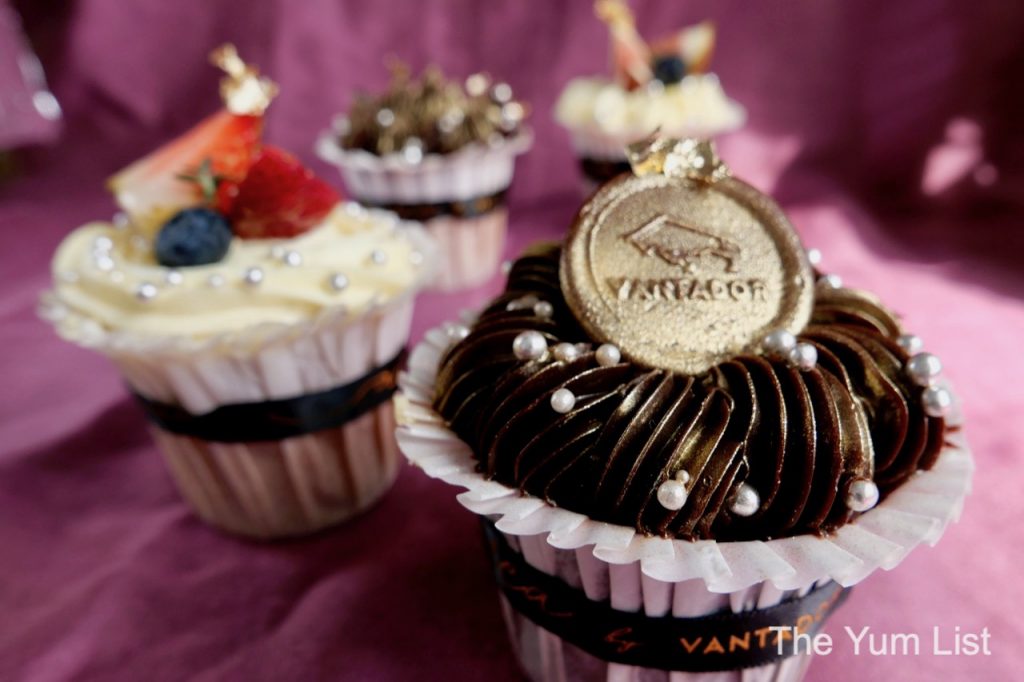 Either of the above would make thoughtful gifts to friends and family, or even to yourself for a little self-love.
To Order Steak Delivery with Vantador
Vantador is open daily for delivery between 12 pm and 8 pm. You can order online via Beepit or call or WhatsApp the team on +6012 675 5868 for steak recommendations. * Additionally, readers of The Yum List are offered a RM 10 discount for orders above RM 100 when ordering via VANTADOR.BEEPIT.COM. Just type in the voucher code YUM10. The offer expires on July 31st.
Vantador – Premium Steak Delivery KL
38, Jalan 25/70A, Desa Sri Hartamas
Kuala Lumpur, Malaysia
+6012 675 5868
Website
Find more steak restaurants in KL here and stay up to date with the happenings around Malaysia here and here.