The Chow Kit x Mizukami Cocktails-to-go
Monica Tindall
In our continued search for cocktail delivery in Kuala Lumpur, we return to The Chow Kit Kitchen & Bar and their collaboration with the Mizukami Collective. A handful of lighter drinks (perfect for daytime drinking) and a couple of zero-proof beverages celebrate local ingredients. We don't miss the chance to get some delicious food at the same time (discount for readers of The Yum List below). Look for their full menu at the end of this piece.
The Chow Kit x Mizukami Cocktails-to-go
The Chow Kit x Mizukami Cocktails-to-go are mostly light and easy drinking. With many on a wine base, you might even call them fancy sangria. However, this sangria is abundant in local flavours with the celebration of ingredients unique to Malaysia in every mix.
Kasturi Verano (RM 24) features red wine, calamansi, asamboi and soda in a refreshing beverage. There's a slight hint of saltiness balanced by the citrus from the local lime.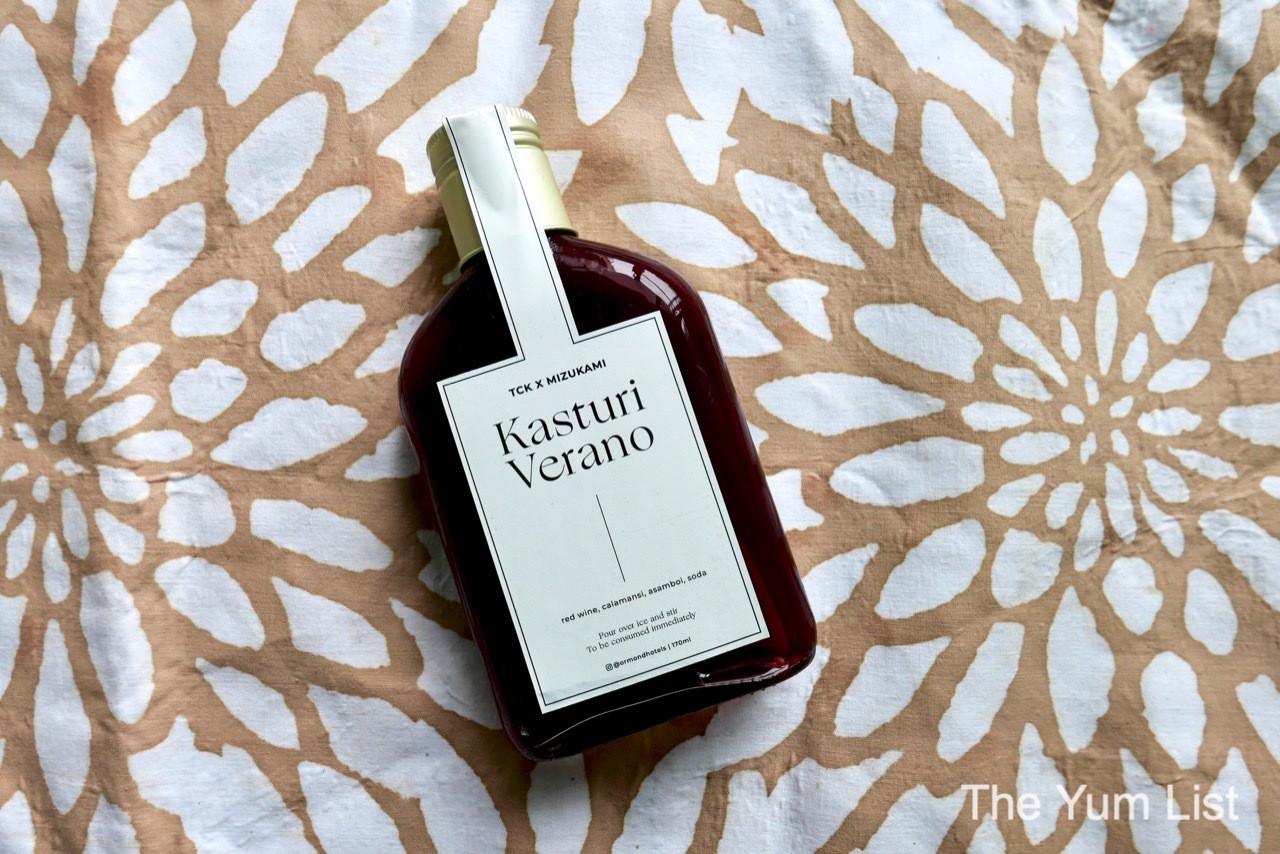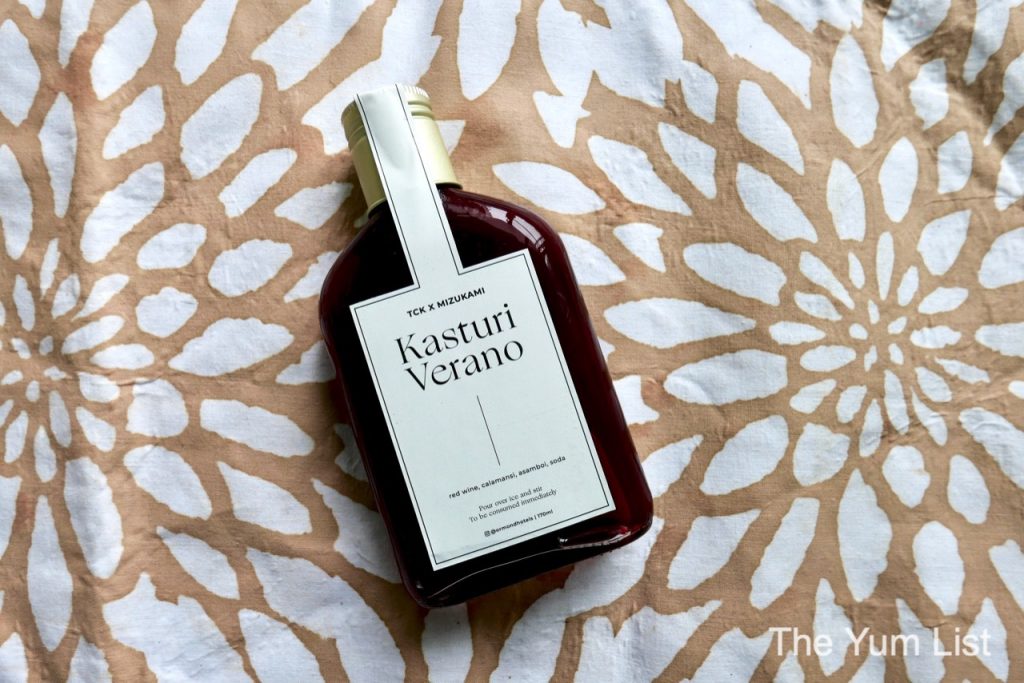 Brilliant in colour, the Garnet Quencher (RM 35) is a base of Cucielo Rosso, Campari, Cassis, roselle and tonic. The vibrant fruit and its accompanying liquors make for a striking gem of a drink.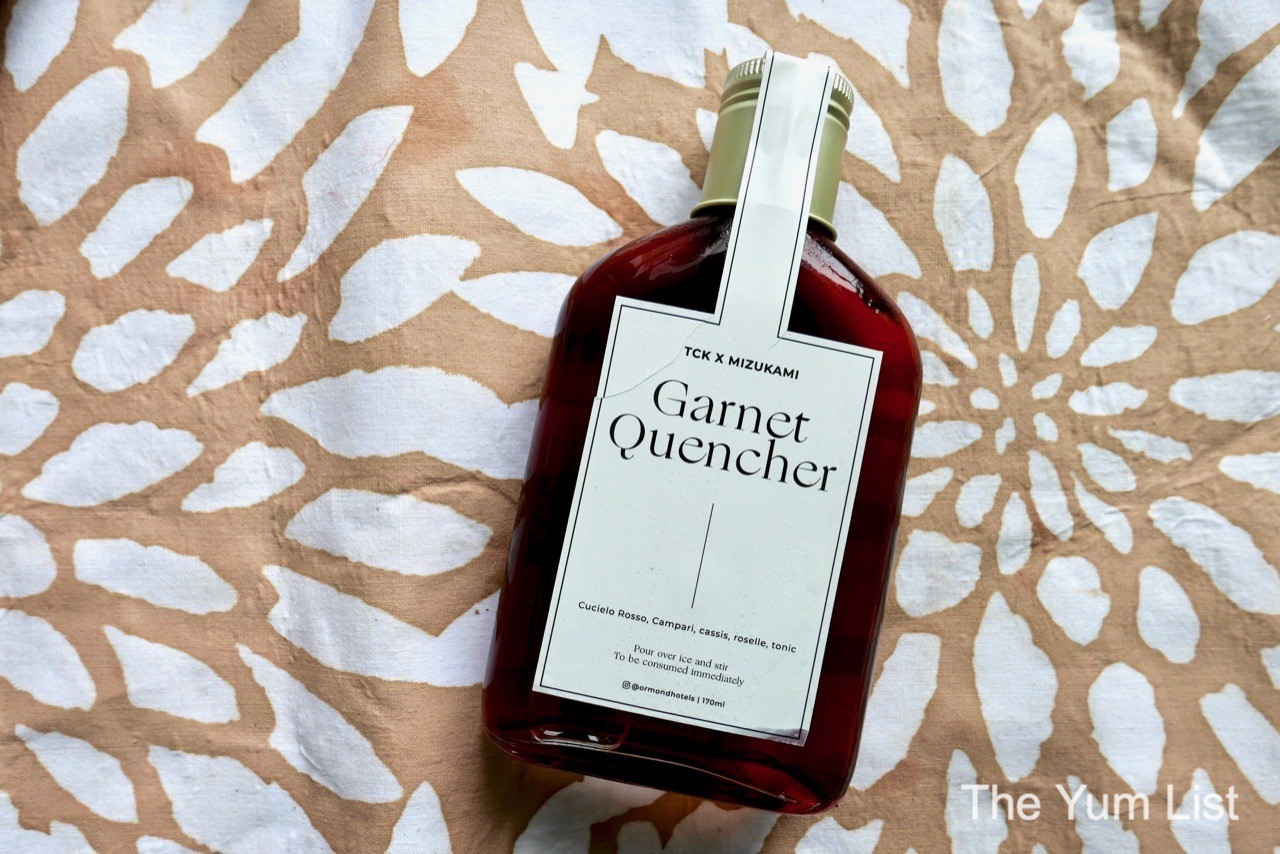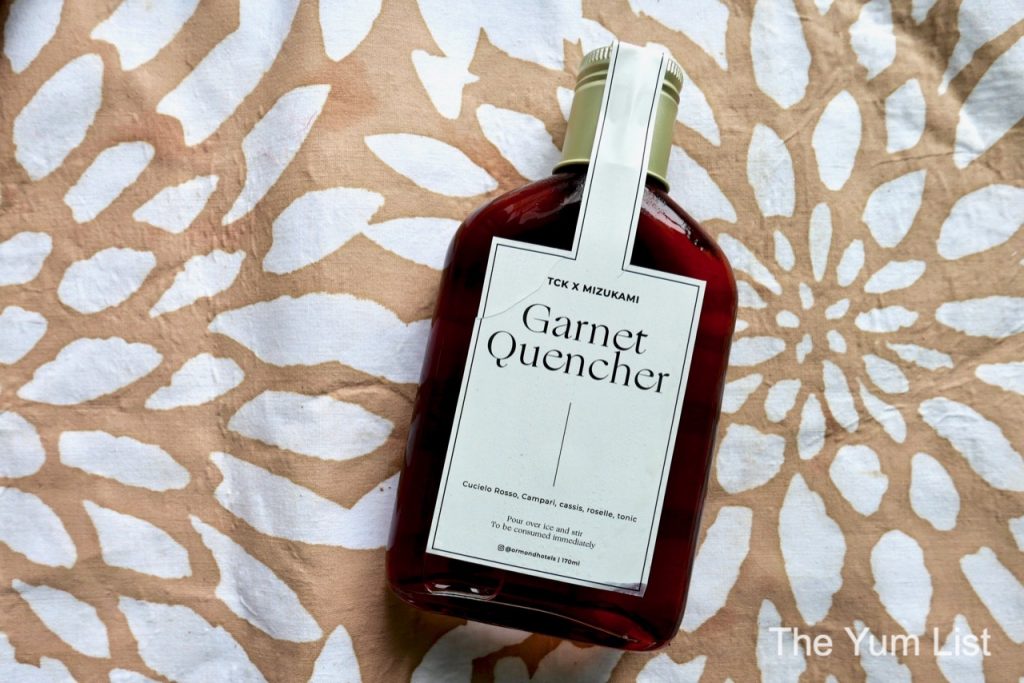 The Belitchi (RM 35) is another eye-catcher with an intense amber shade. It has Aperol and cranberry juice to thank for its hue and lychee and white wine for balance in flavour.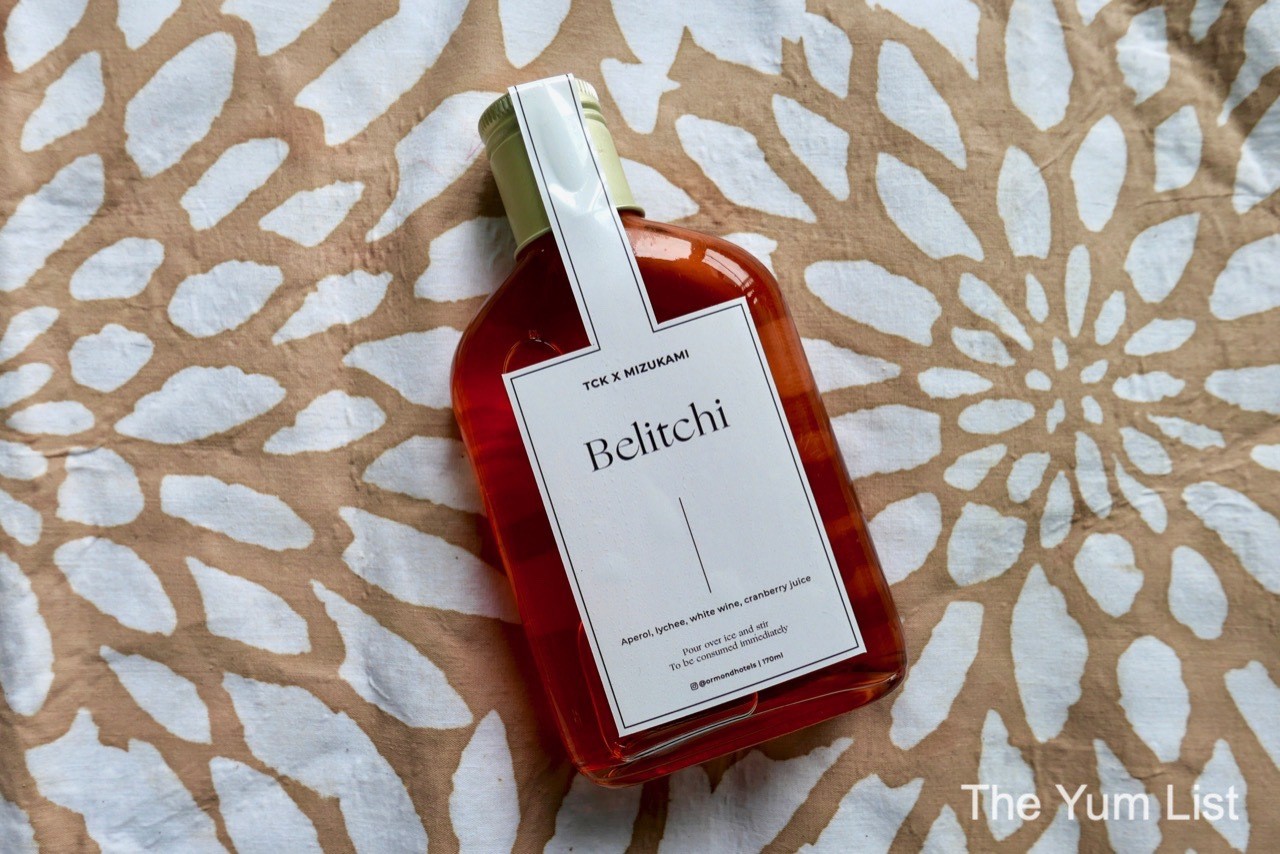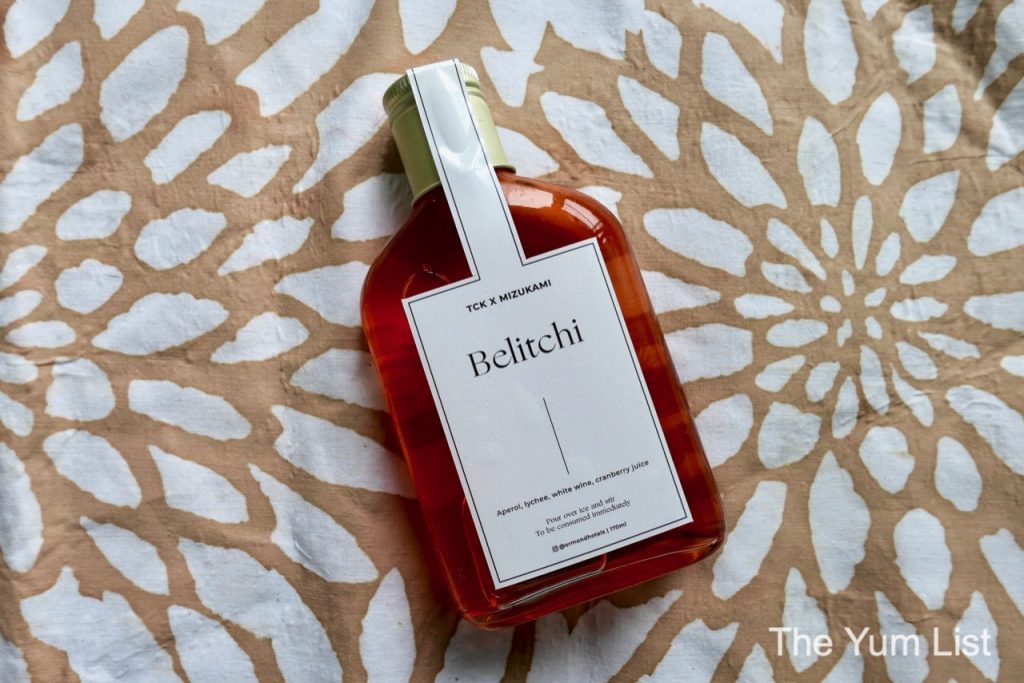 The Orchard Sling (RM 35), not to be confused with the Singapore Sling, is on a base of Boodles gin. Cointreau, calamansi cordial, and orange juice top it up, making a much more delicious drink than its southern counterpart.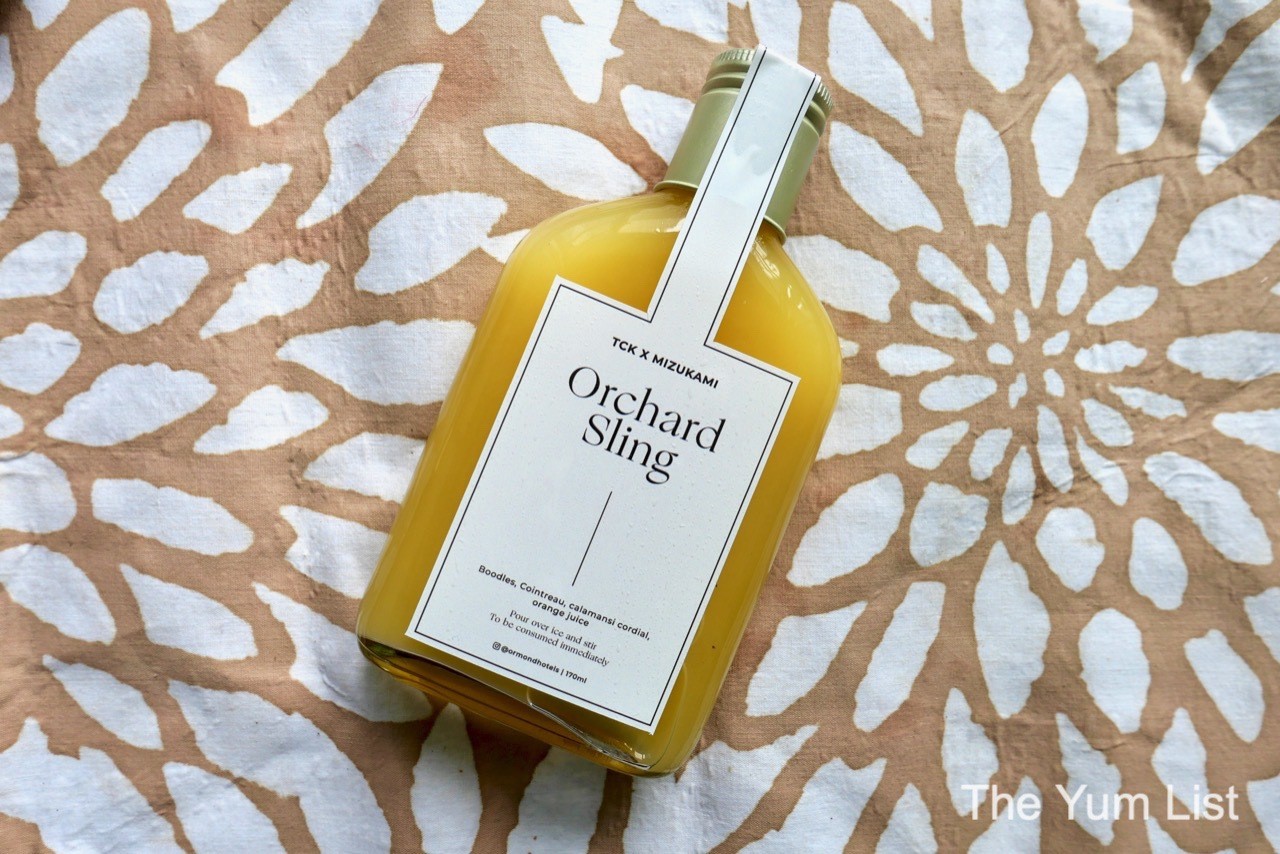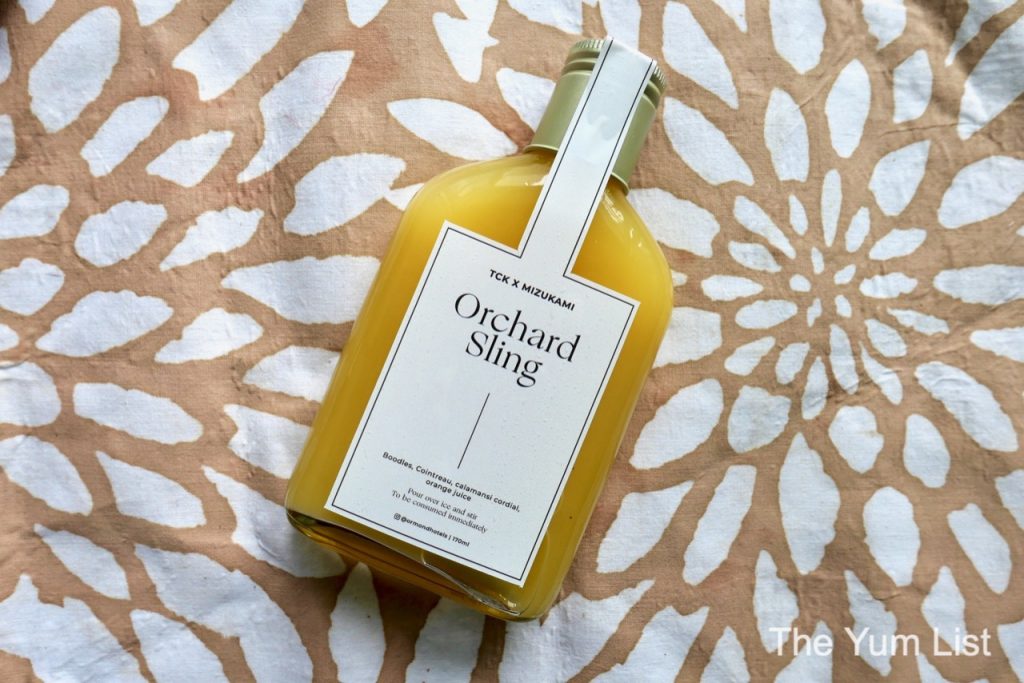 Lastly, the Halia Calamocho (RM 24) is another beverage with a red wine base. This combo is mixed with cola, ginger, honey-lemon syrup and calamansi juice. I'm sure it would work wonders on a cold.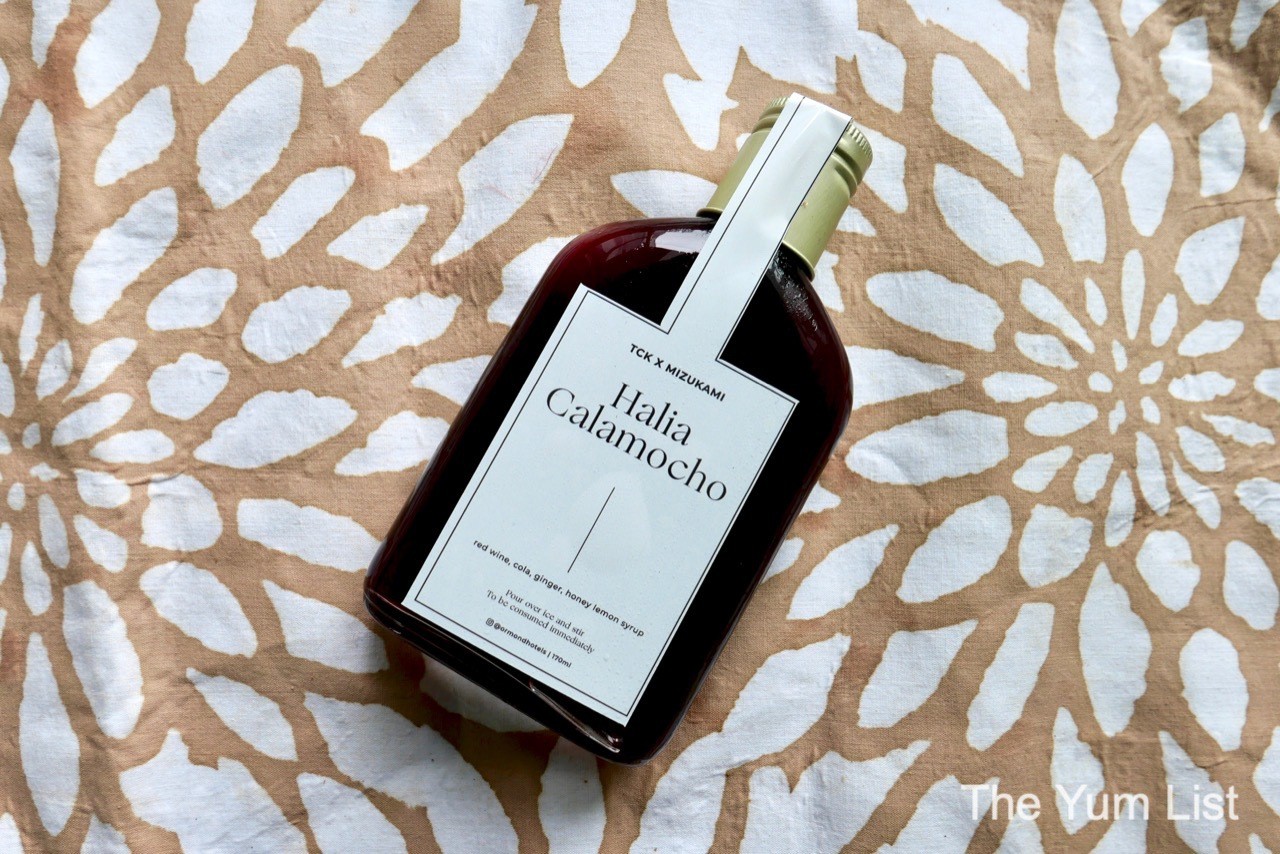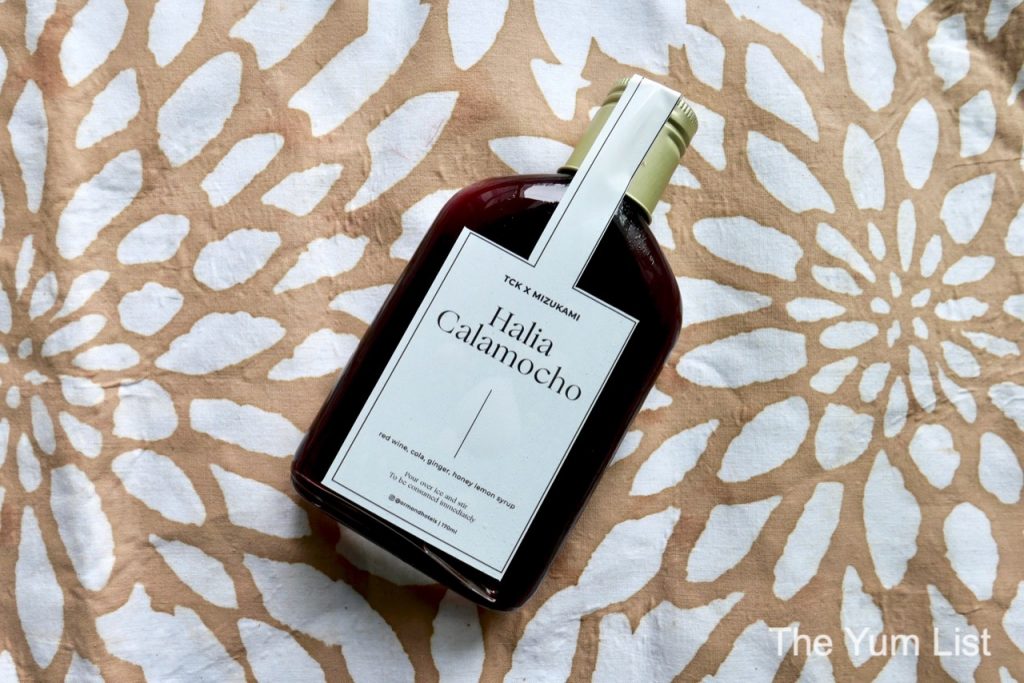 Food Menu
The Chow Kit Kitchen & Bar's food menu is a collection of snacks, starters and mains. There are also some fabulous platters that make excellent family meals. Check out some of those here. Today, we're just looking for something light to go with our cocktails, so keep our order simple with some chicken, veg and rice. For heartier meals, find more of their delivery menu here.
The Ayam Kampung Emas (RM 28) is crispy free-range chicken. We get the leg and wing, and the dark meat is wonderfully flavourful. A highlight here though is their signature house-made sambal hijau and sambal merah. They are superbly fresh and not only offer heat but well-balanced flavour as well.
Both the vegetables Pucuk Paku (RM 18) and Kacang Botol (RM 18) can be made vegan by requesting the omission of the anchovies. They're generous portions and easily shared. Spoons of sauce from the bottom are a fine complement to the Nasi Ulam (RM 8) – of which I highly recommend a double serve. It's delicious with a fresh mix of local herbs finely chopped and tossed through the long grains of white rice.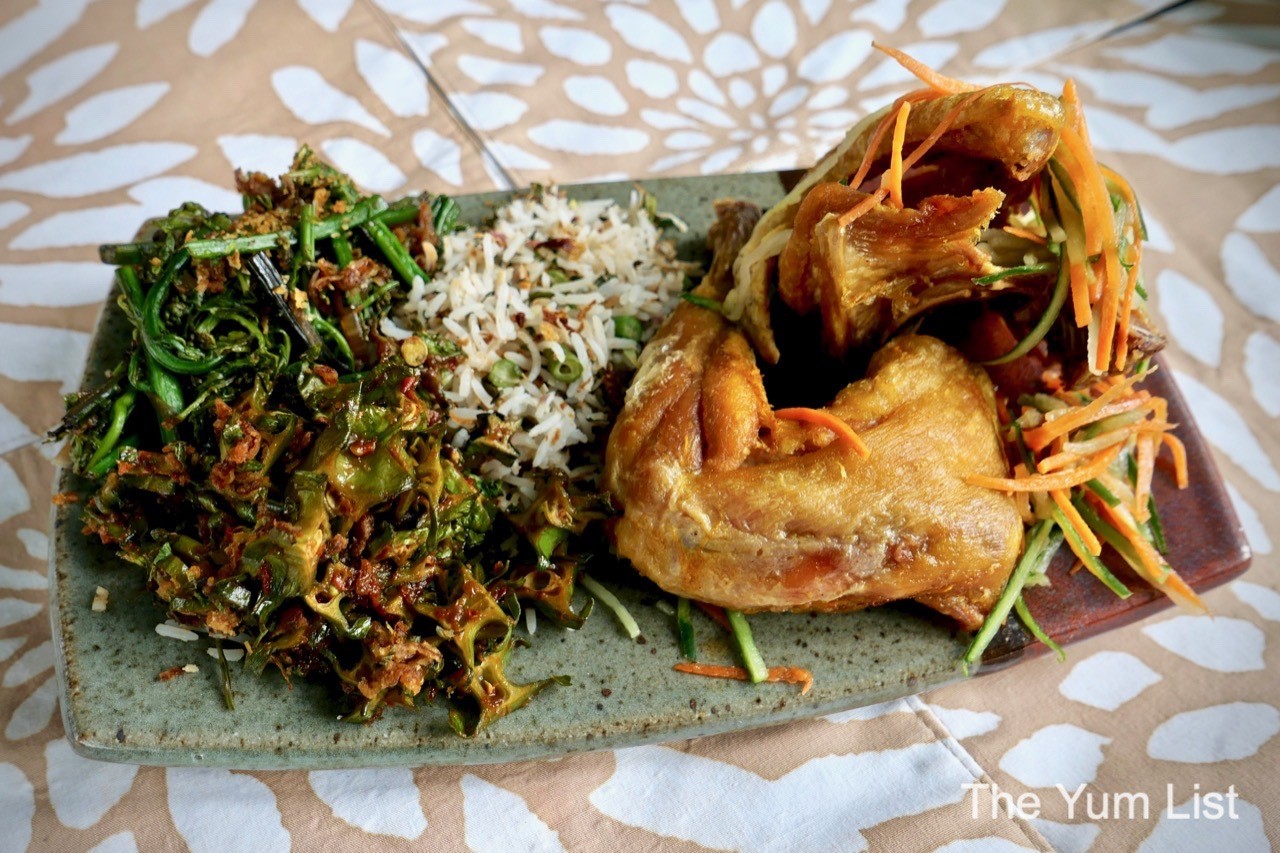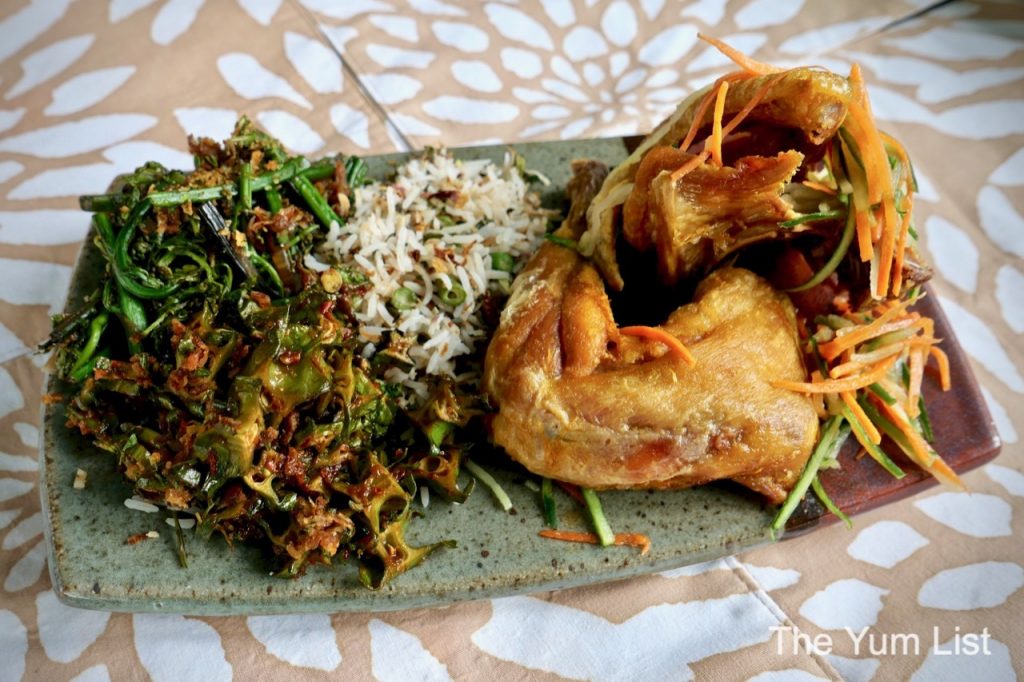 How To Order Takeaway or Delivery From The Chow Kit Kitchen & Bar
The Chow Kit Kitchen & Bar's delivery and takeaway menus are available daily for orders between 8 am and 9 pm. Call +6 03 2778 6688 or WhatsApp +6017 257 8489 to order. Additionally, readers of The Yum List are entitled to 10% off the food menu by using the code, THEYUMLIST10. This offer expires, July 31, 2021.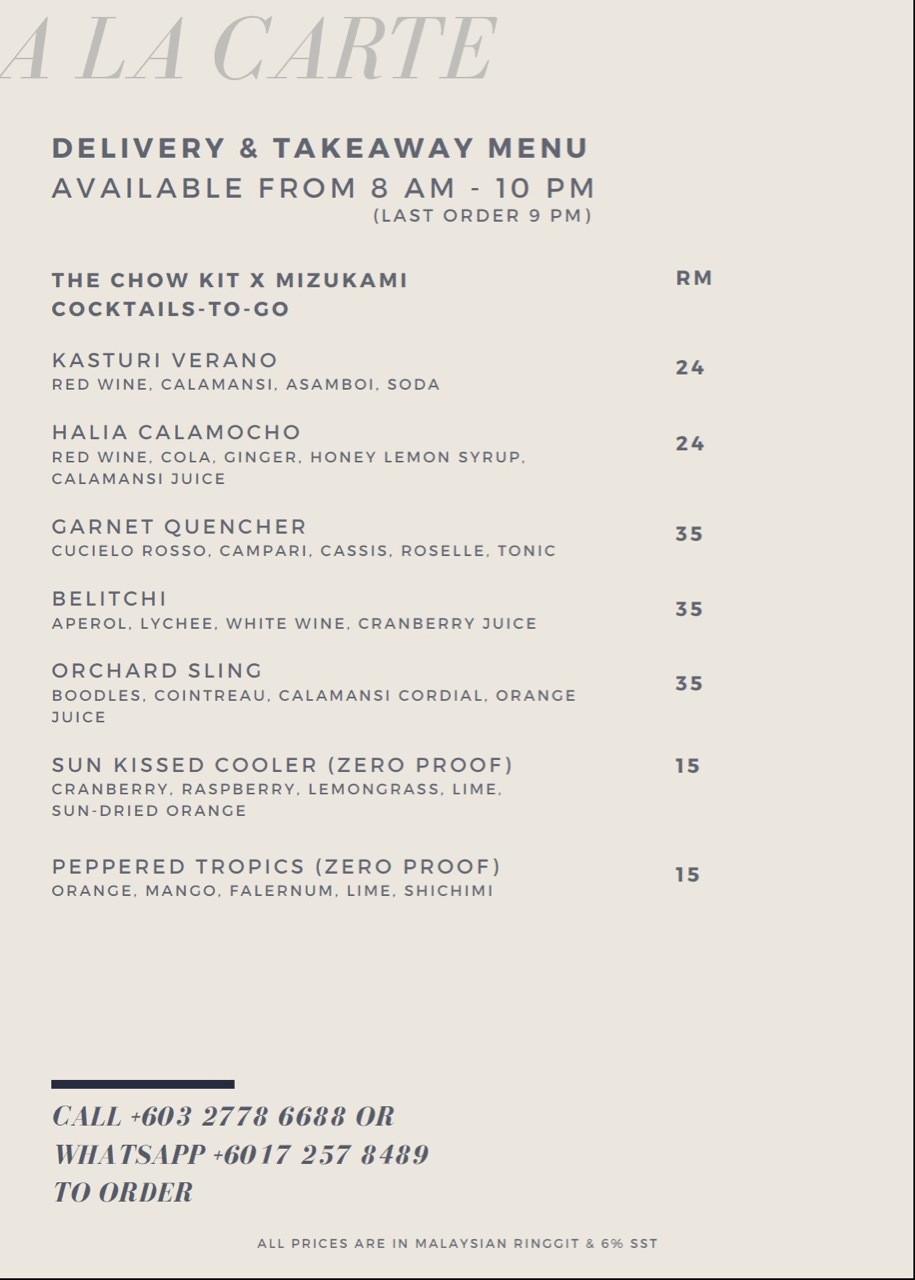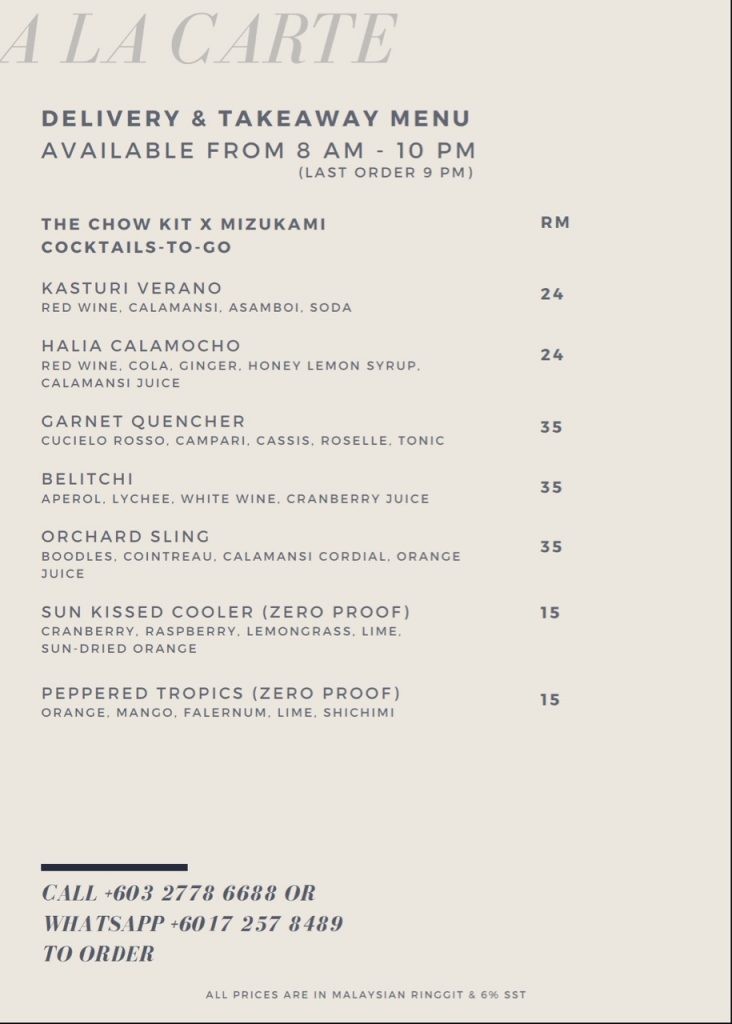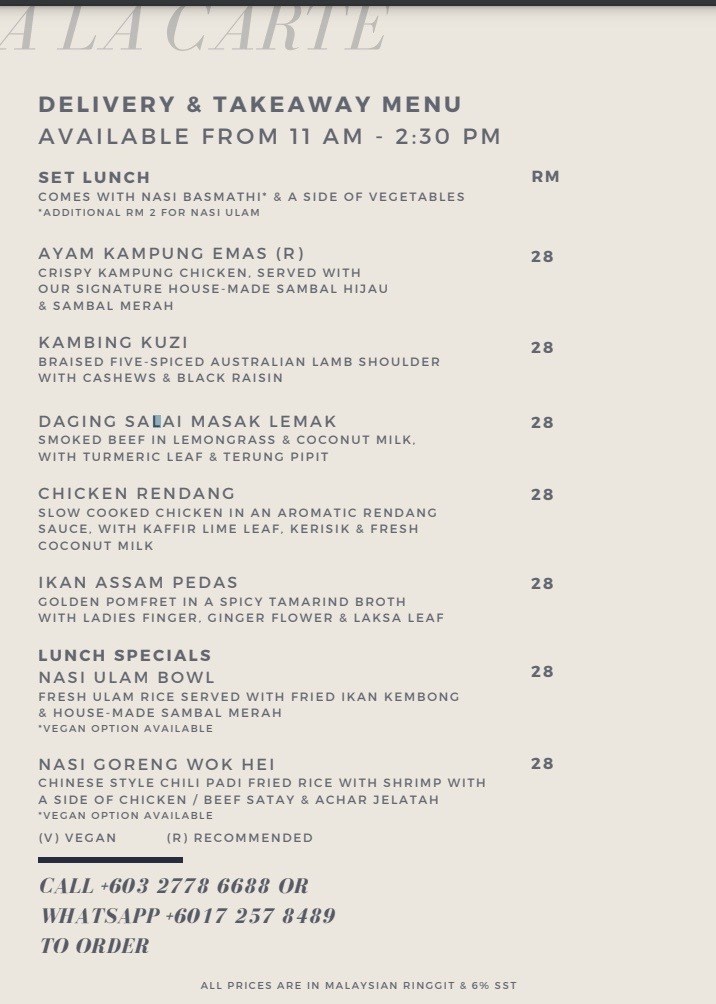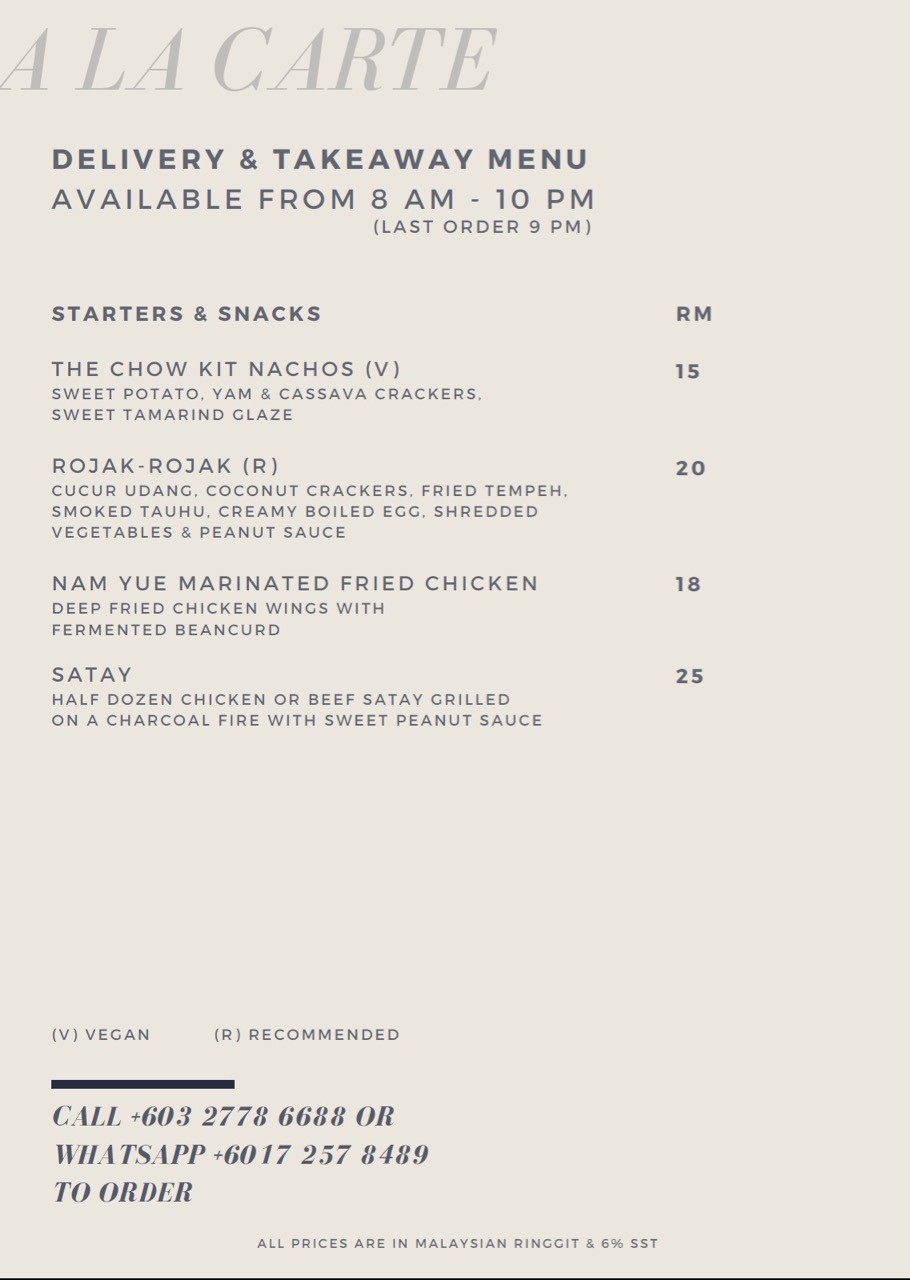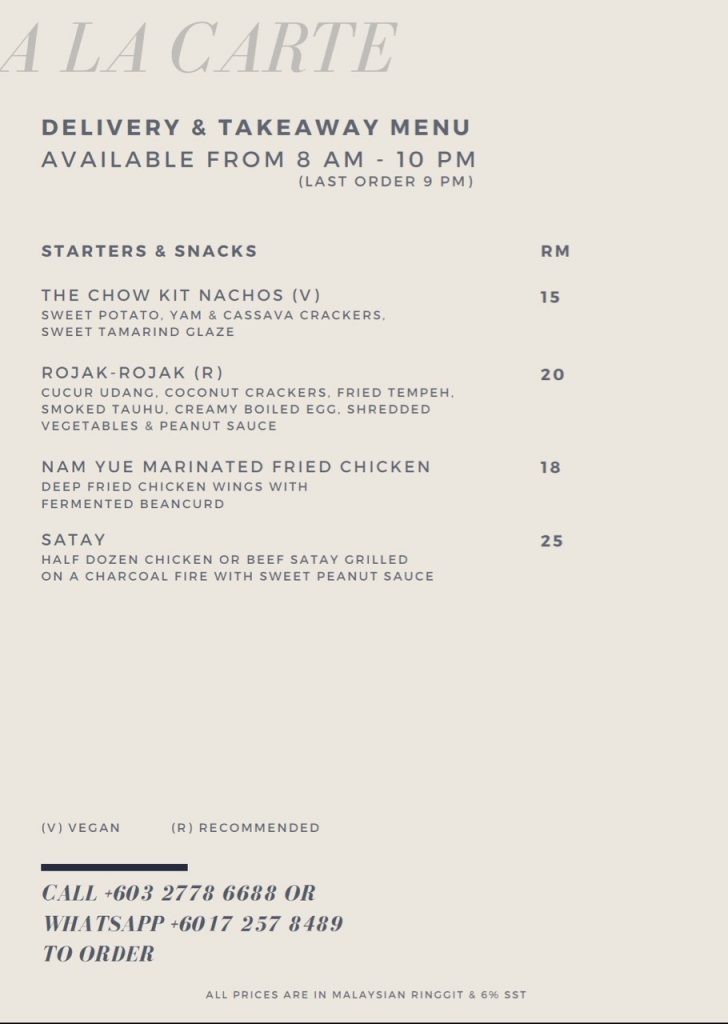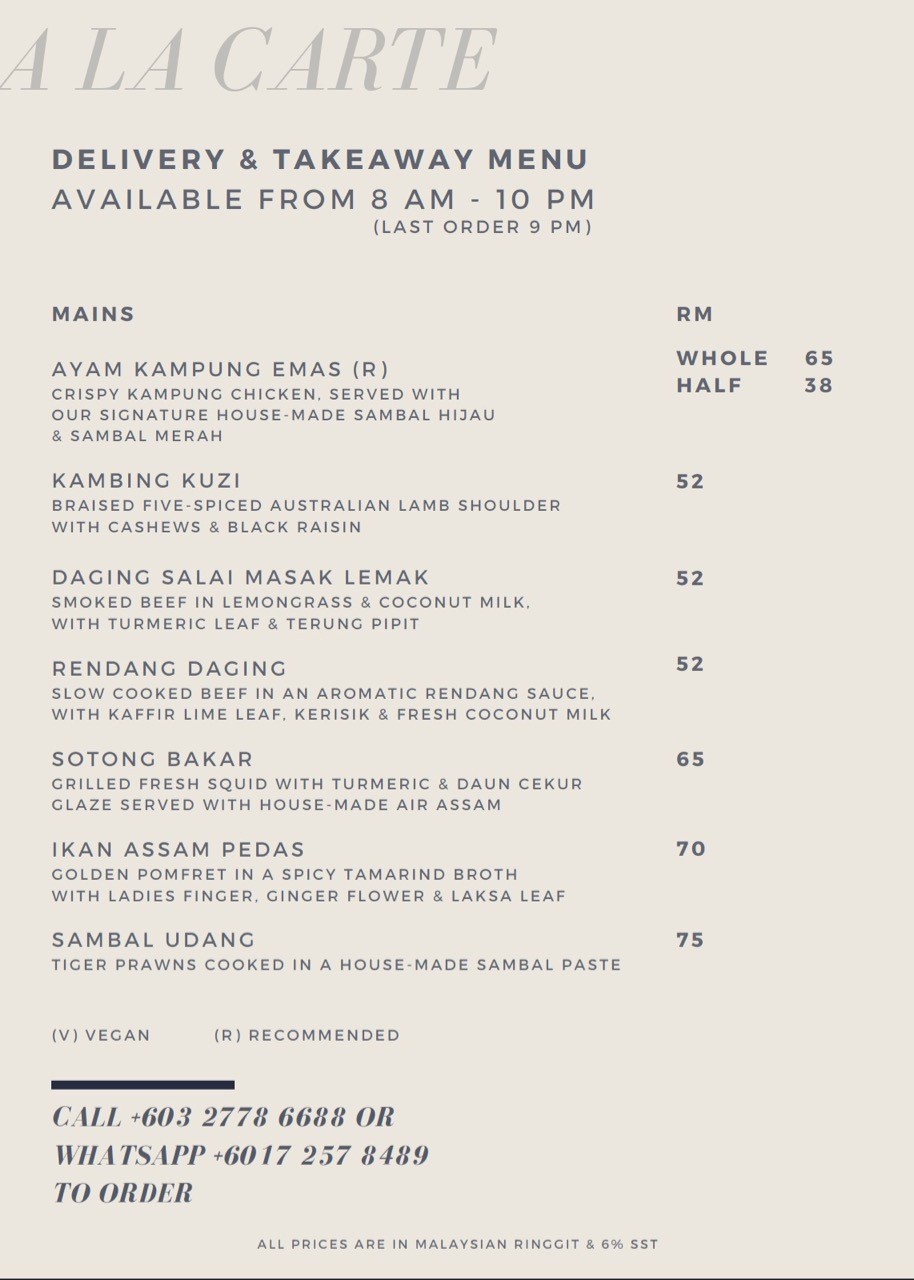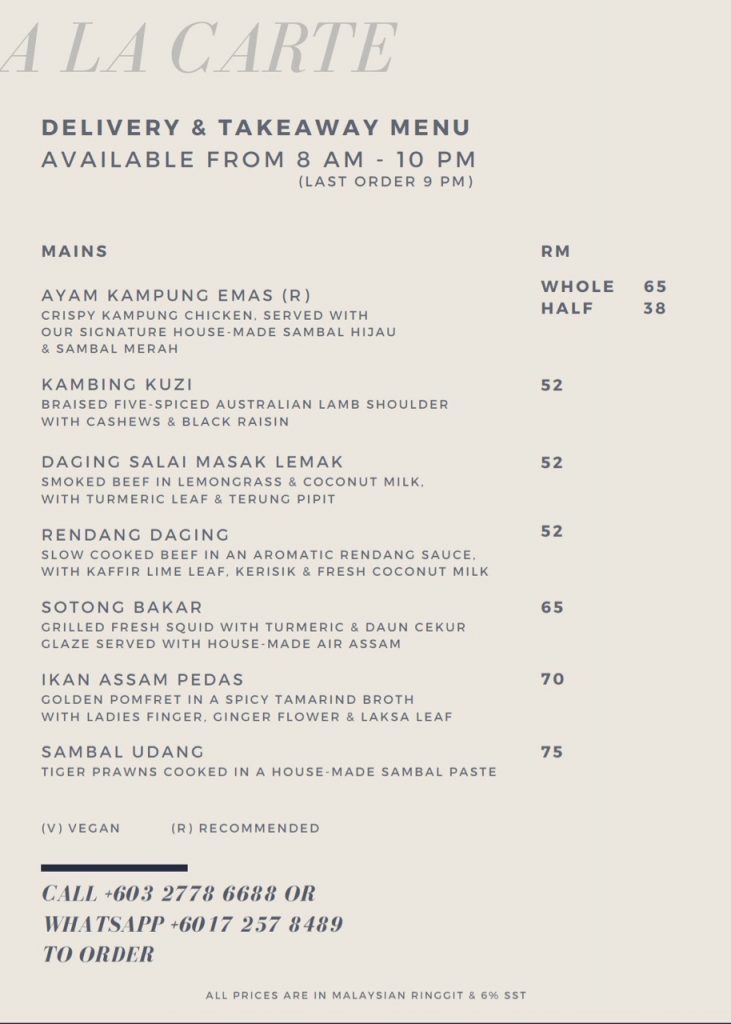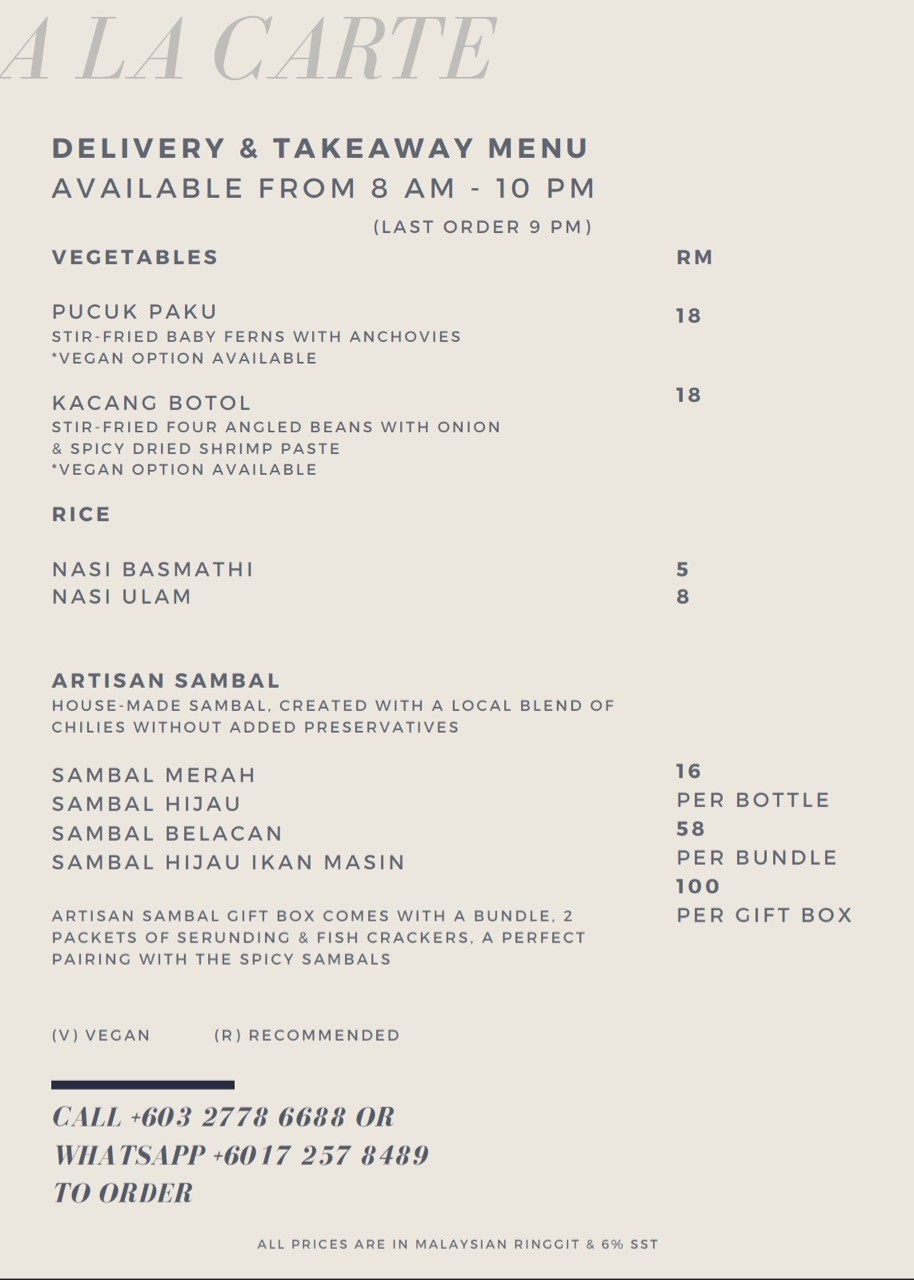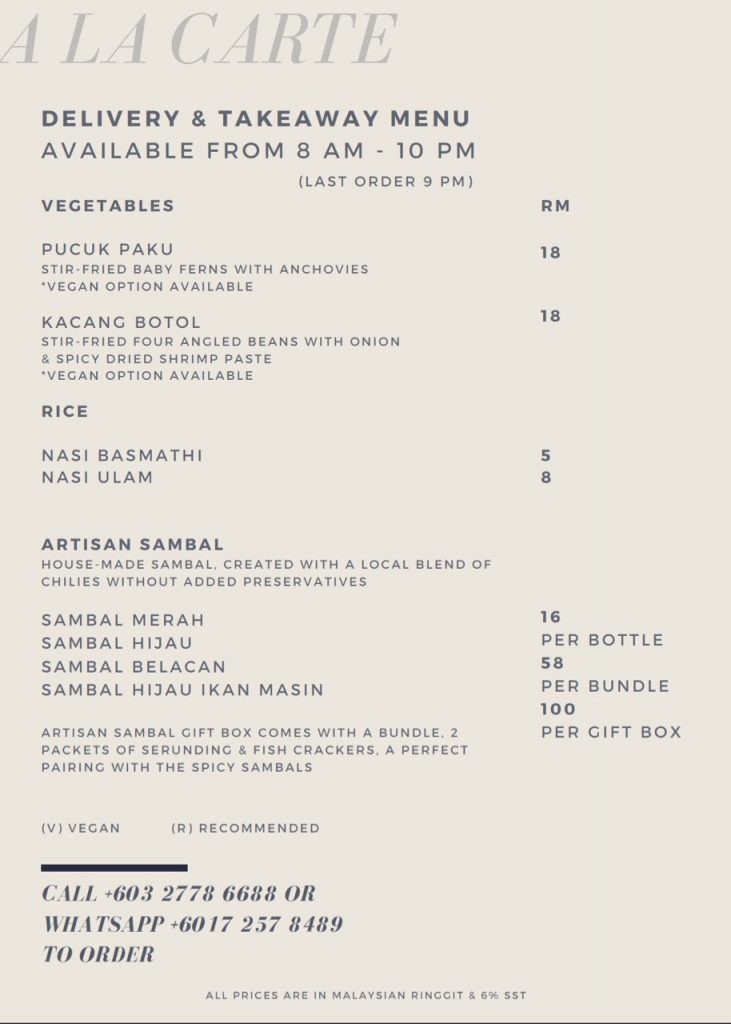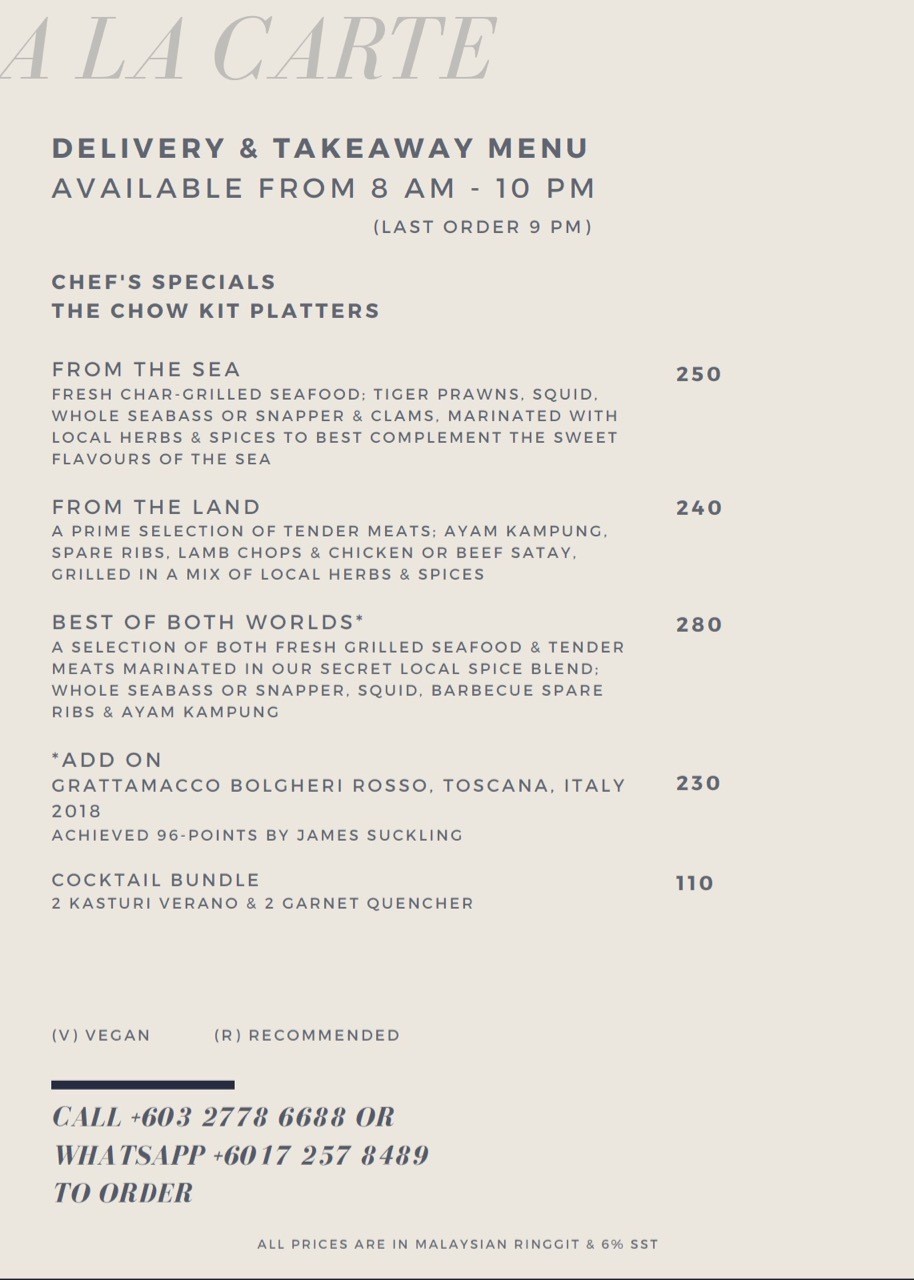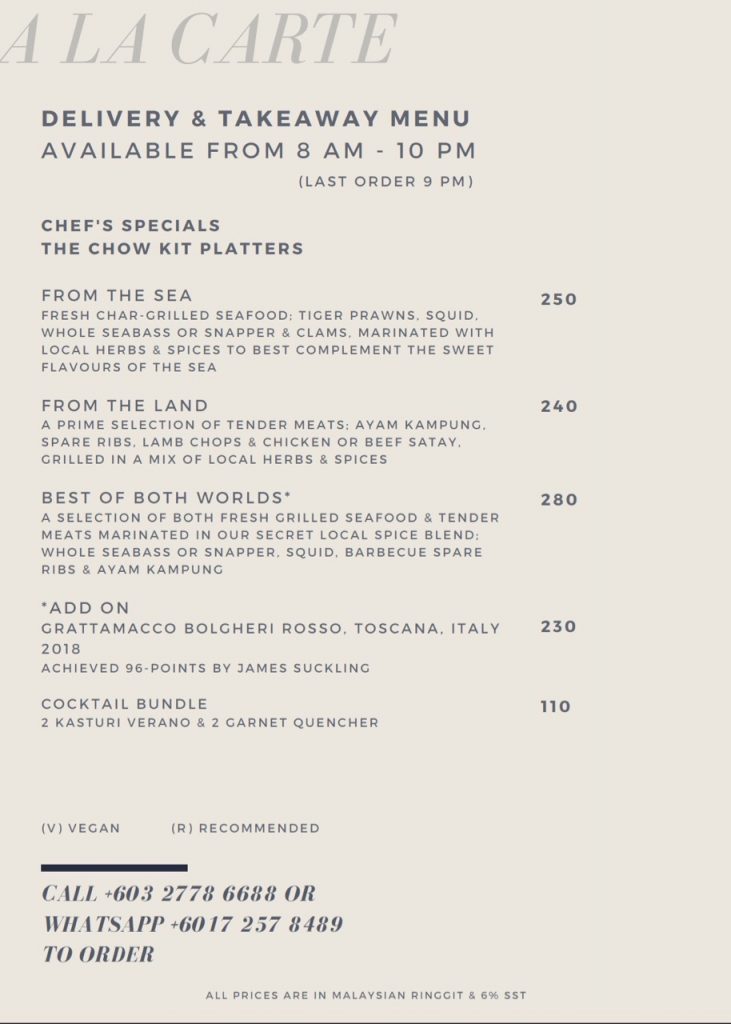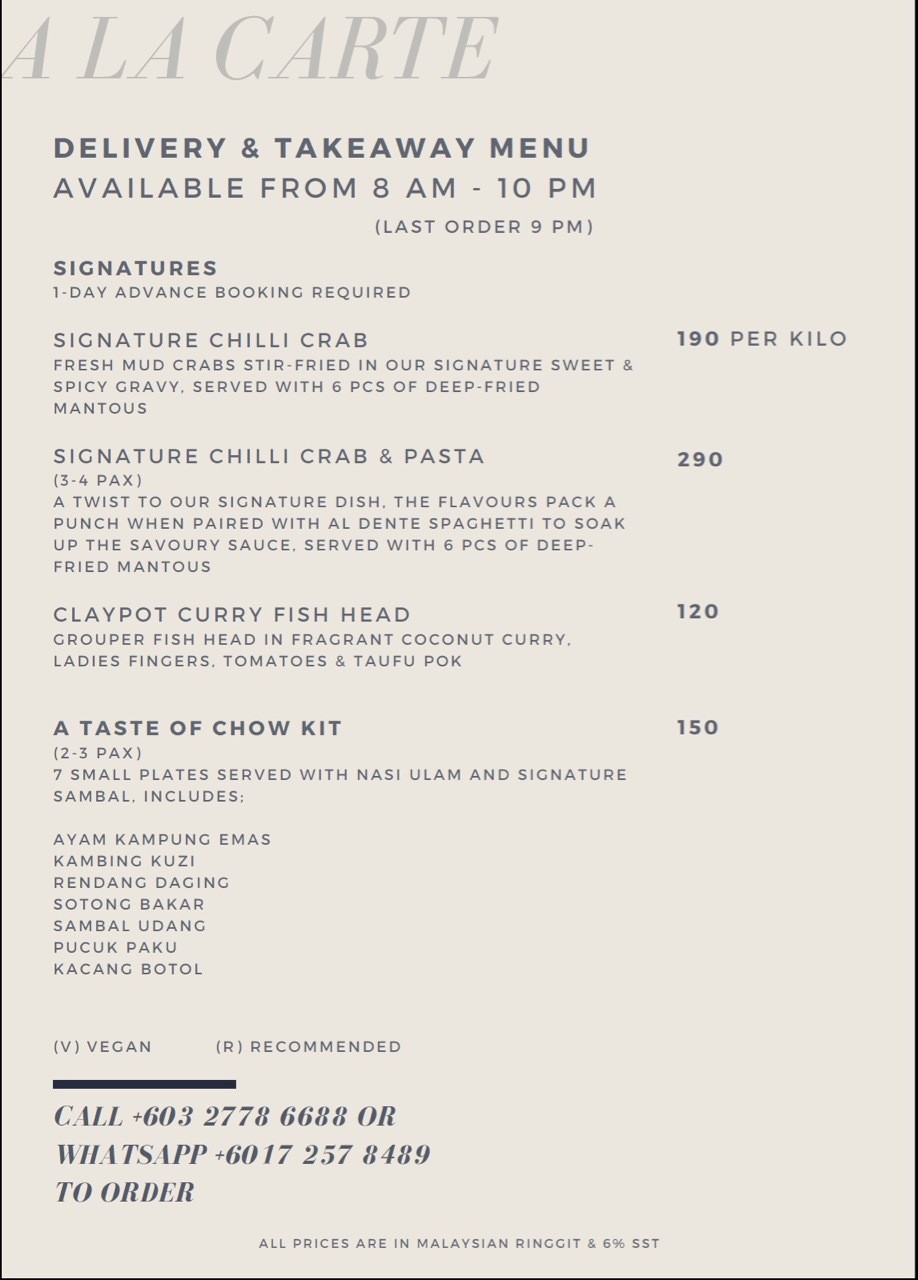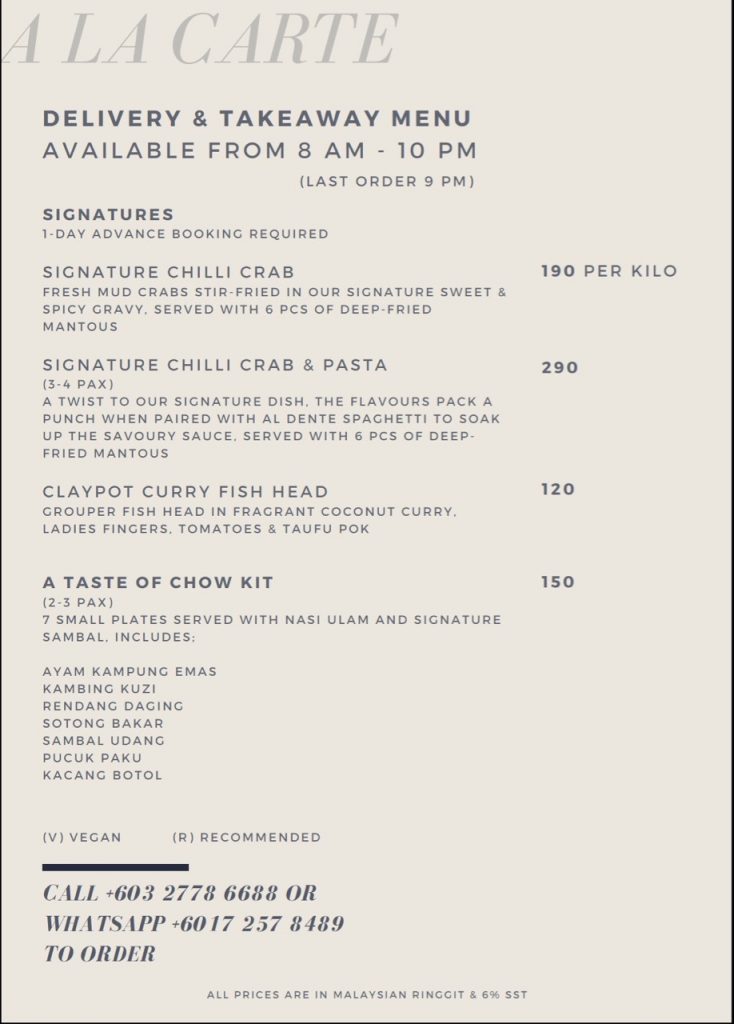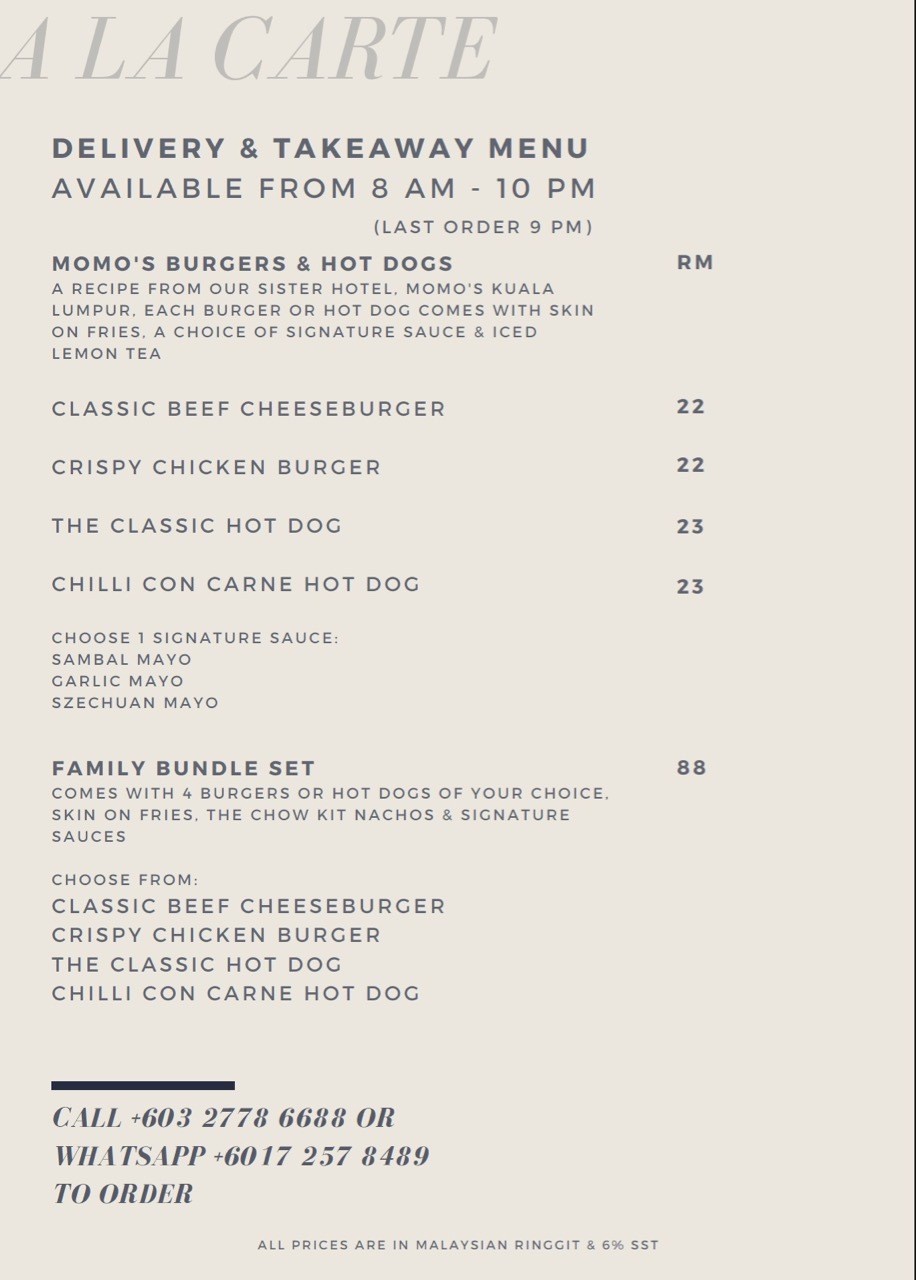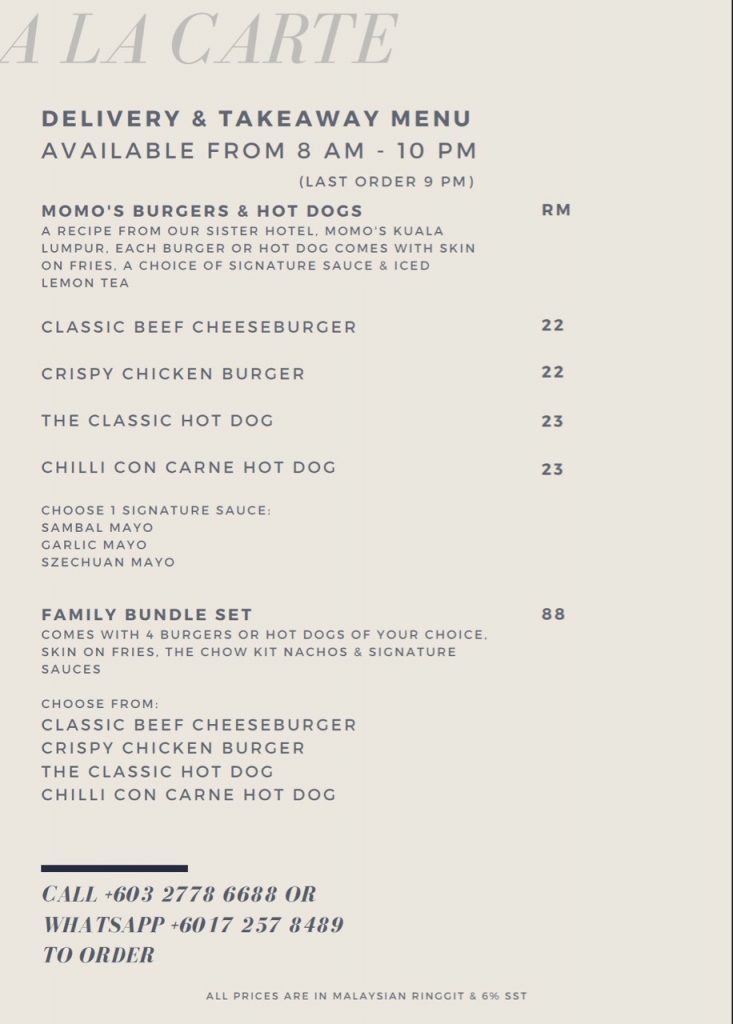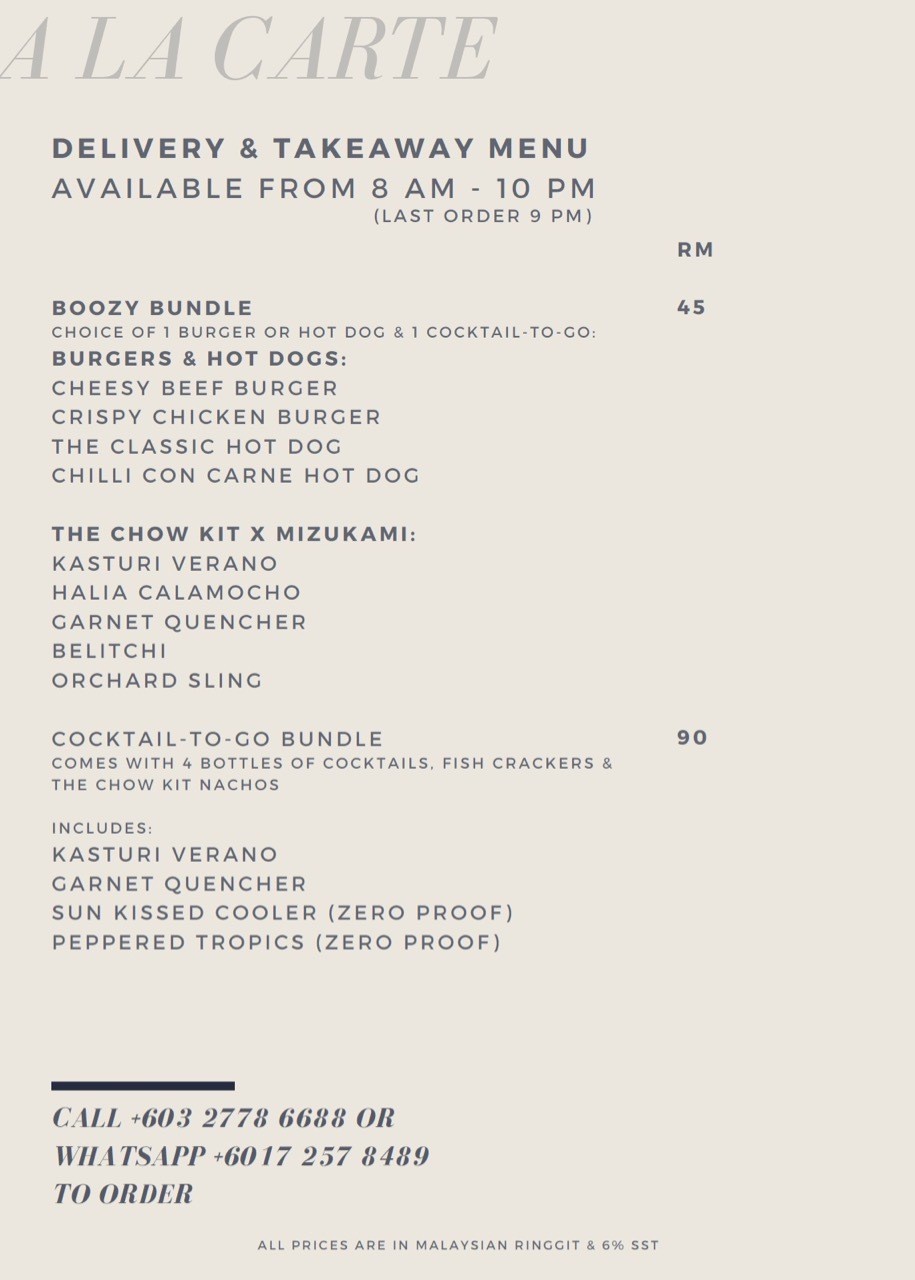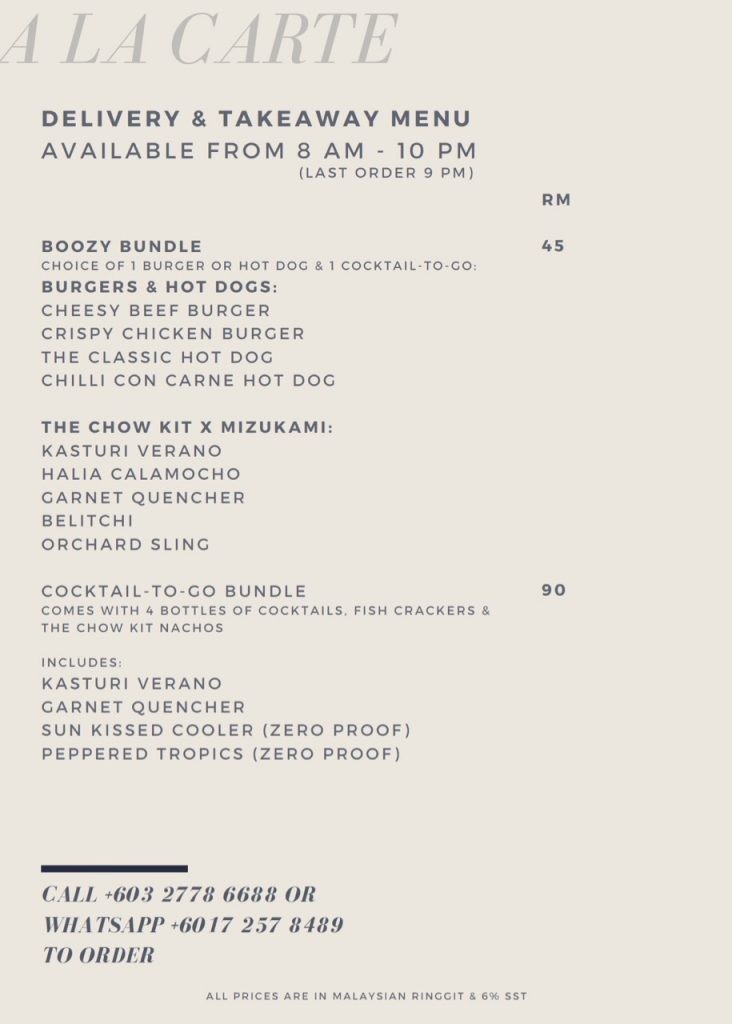 Find more delivery options in KL here and stay up-to-date with the latest gourmet and travel recommendations for Malaysia here and here.