Mizukami Collective at The Chow Kit
Words: Monica Tindall Photos: Rich Callahan
The second concept under the Mizukami Collective celebrates Malaysian flavours via spins on classic cocktails at The Chow Kit, Kuala Lumpur. Master bartender Shawn Chong's menu uses familiar tipples to highlight local ingredients. These are both shown off and complemented by the Ormond Group's first design-led hotel's stylish surrounds.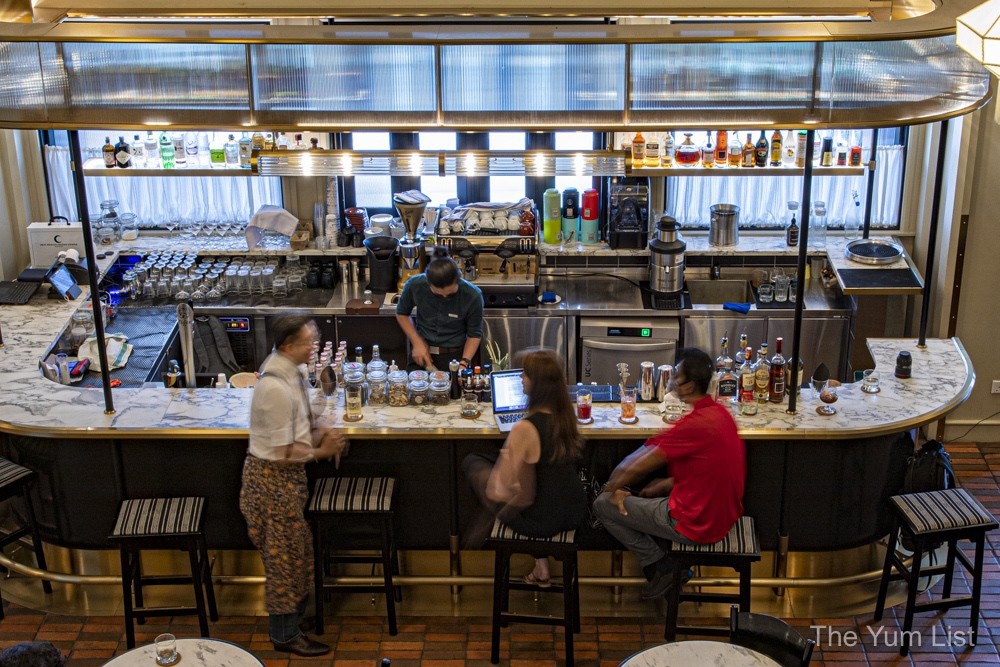 Mizukami Collective at The Chow Kit
Distinct from the first in the collection, Mizukami Highball, which focused on whiskey and gin highballs with a handful of classics, The Chow Kit interpretation is more towards the creative side. Embracing its home in one of the oldest parts of Kuala Lumpur, residents might link cuisine to expand their palate with a new cocktail. In contrast, the beverage might be the bridge for travellers to discover local flavours.
Already an all-day-dining establishment, Shawn conceptualized the menu to provide all-day drinking options by increasing the availability of non-alcoholic options. Zero-proof cocktails might be suited to the daylight hours. The late afternoon may see guests transitioning to low ABV, aperitif-style orders, and dinner has options for something more robust to match with food.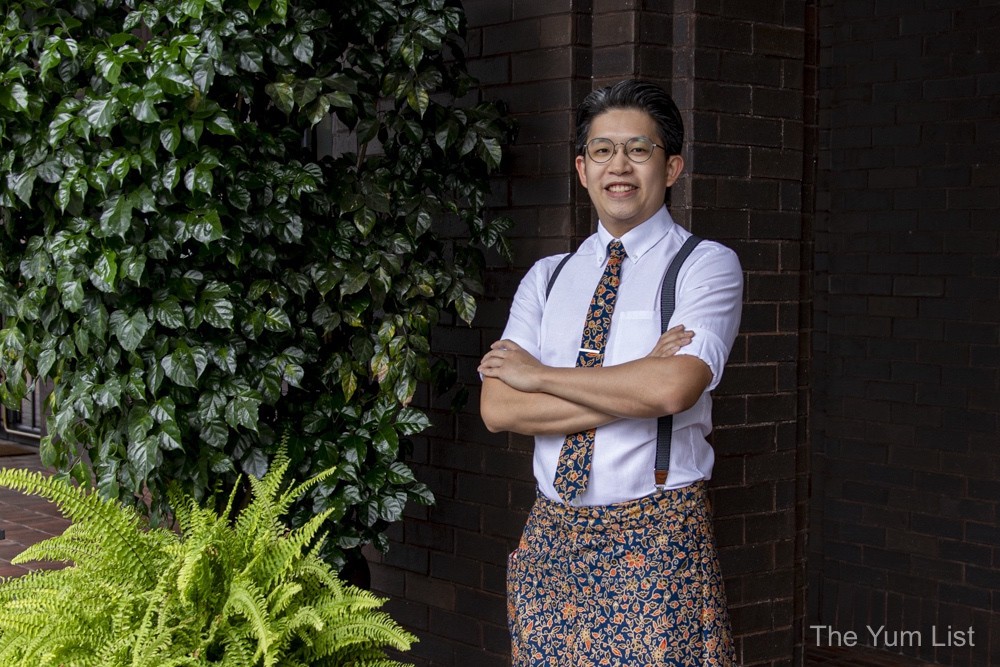 Zero Proof
Perfect for a hot day, Jambu Plum Pie (RM15) is one of our top picks. It's a mix of green apple, guava, asamboi, cinnamon and lime, which makes an incredibly refreshing beverage. Be sure to sip through the rim to capture the complete experience.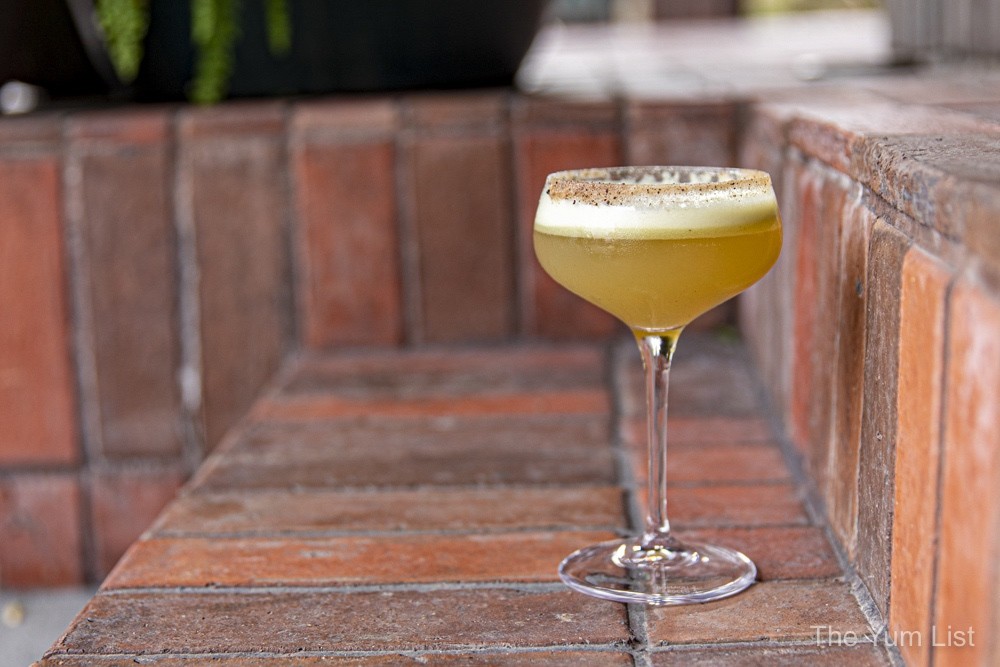 Dark and moody in a brandy snifter, the Kopi-O Wangi (RM 22) is not what I was expecting. The hue of the local coffee drink had me thinking I would be sipping on something bitter and intense – a punch in the mouth. But… it's not! Quite the contrary, it's light, citrusy and fruity. There's no heaviness oft associated with kopi-O. Instead, lavender, passionfruit and tonic lift the flavours. Along with an abundance of ice, this is great any time of day.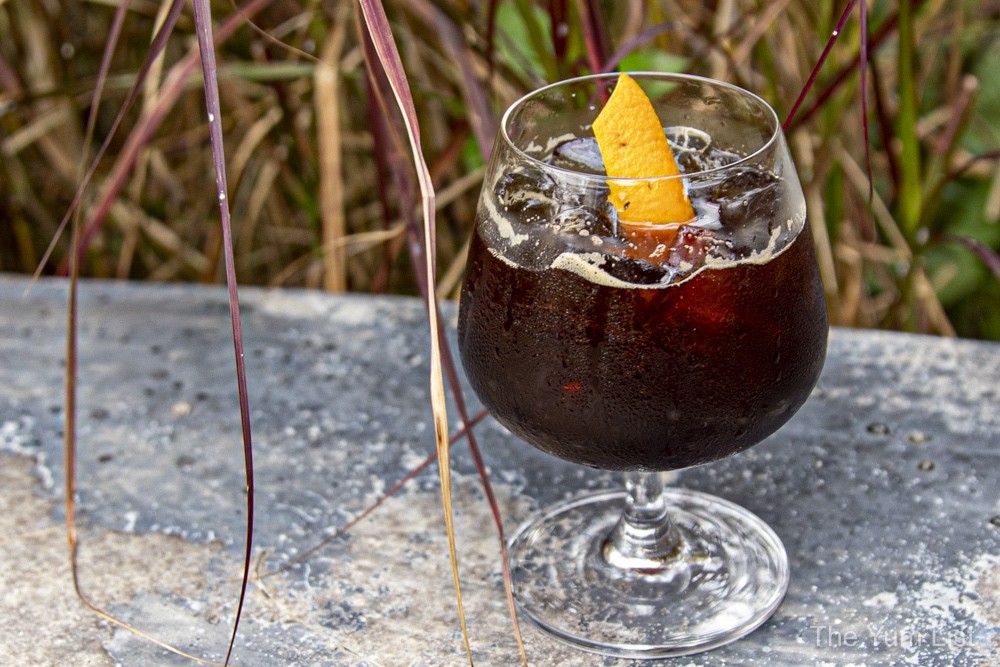 Low ABV
I have to admit that the older I get, the more I lean toward lower ABV recipes. Drinks in this section of the menu are all built over ice and fuss-free. I appreciate that they're served icy cold, are super refreshing on a hot day, and that I can still maintain a sensible conversation even after a few rounds.
A brilliant colour, the Garnet Quencher (RM35) is a stunner in the afternoon light. Shawn loves roselle for its hue, mild flavour and acidity. It was hence a natural choice for this list. It's built with Cucielo Rosso, Cassis, Campari, roselle and tonic, and, as already mentioned, is a striking colour. My presumption that it would be too sweet was once again squashed (as with the Kopi-O). Instead, it turned out to be balanced and fresh.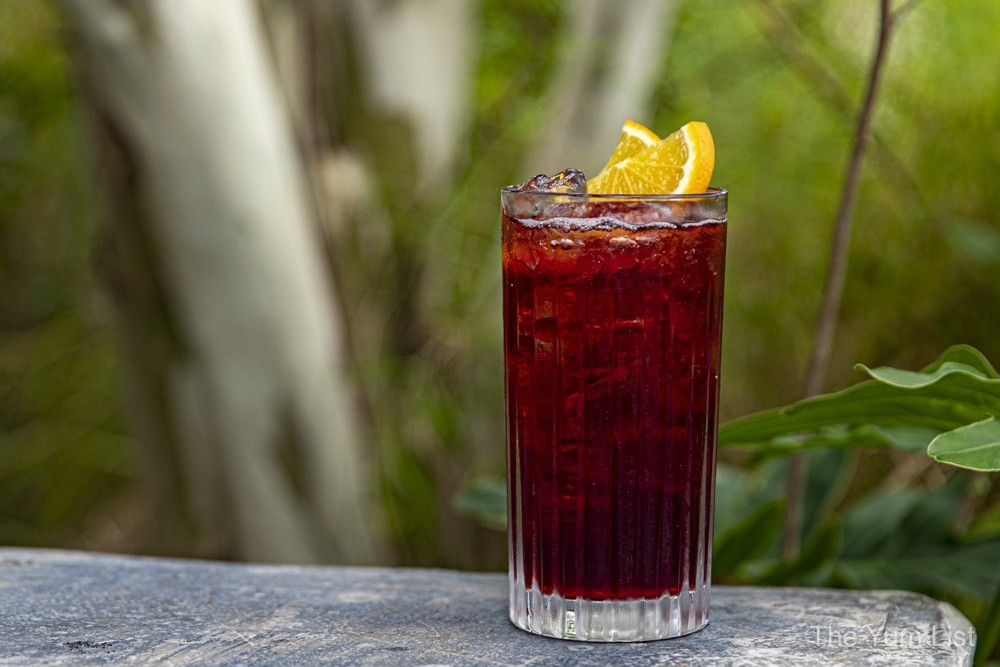 Founded on another Malaysian favourite, the Mandarin Negroni Highball (RM 38) provides a twist on a negroni using a preserved mandarin peel. Shawn particularly likes experimenting with local preserves as they introduce a savoury element to the profile. Boodles, Cucielo Rosso, Campari and soda receive additional complexity with the use of the peel.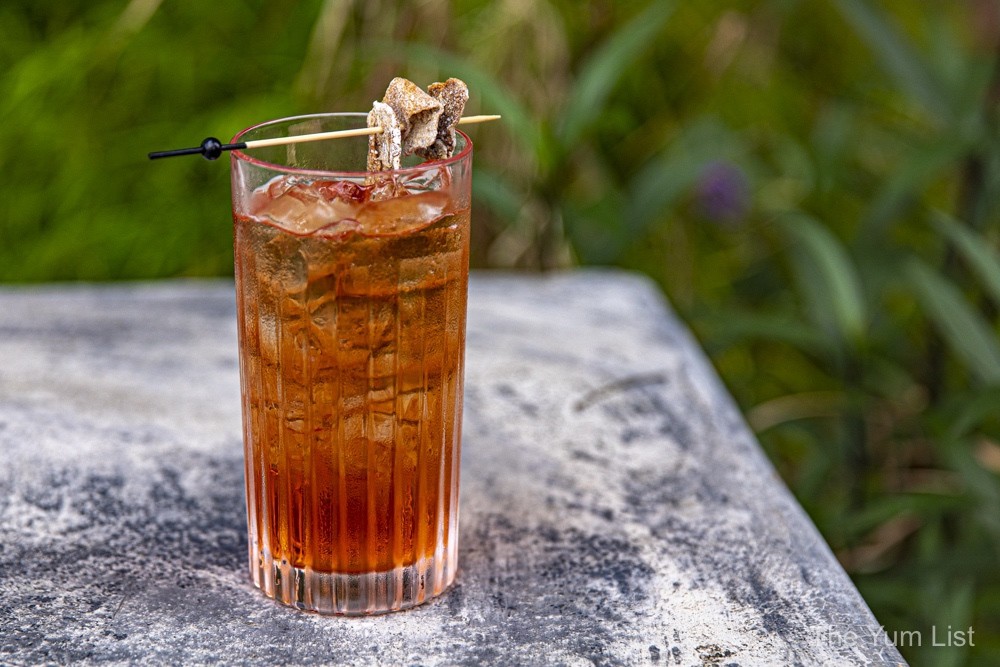 Twisted Classics – Mizukami Collective at The Chow Kit
A common thread to all the bar menus Shawn curates is an interpretation of the Malaysian Jungle Bird (RM 45). In this recipe, kantan (torch ginger) is added to Angostura 5, Aperol, pineapple and lime. It enters as you'd expect, but the torch ginger leaves its distinct piquant flavour lingering in the conclusion.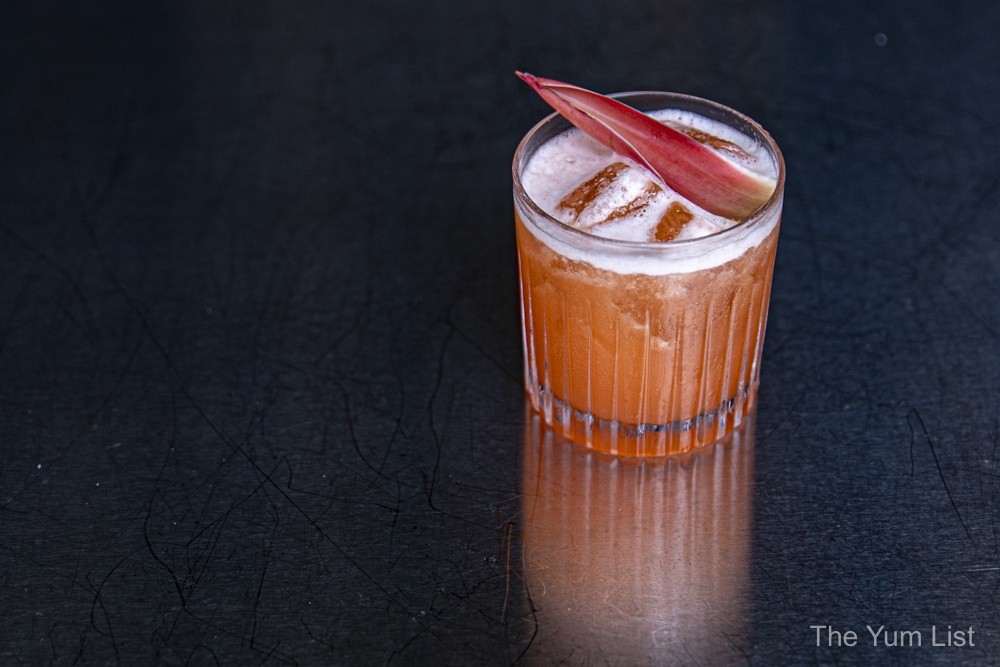 I think pomelo and gin are a match made in heaven, but I am also willing to see if the local grapefruit-like citrus works with tequila. The Asamboi Pomelo (RM 38) gives the combo a whirl with a local interpretation of a Paloma. Jose Cuervo Tradicional, pomelo, asamboi and soda are shaken together for this number. As I find asamboi a powerful flavour, I'd like to give this one a go, minus the sour plum. I think the appeal of the local citrus is hidden by its strength.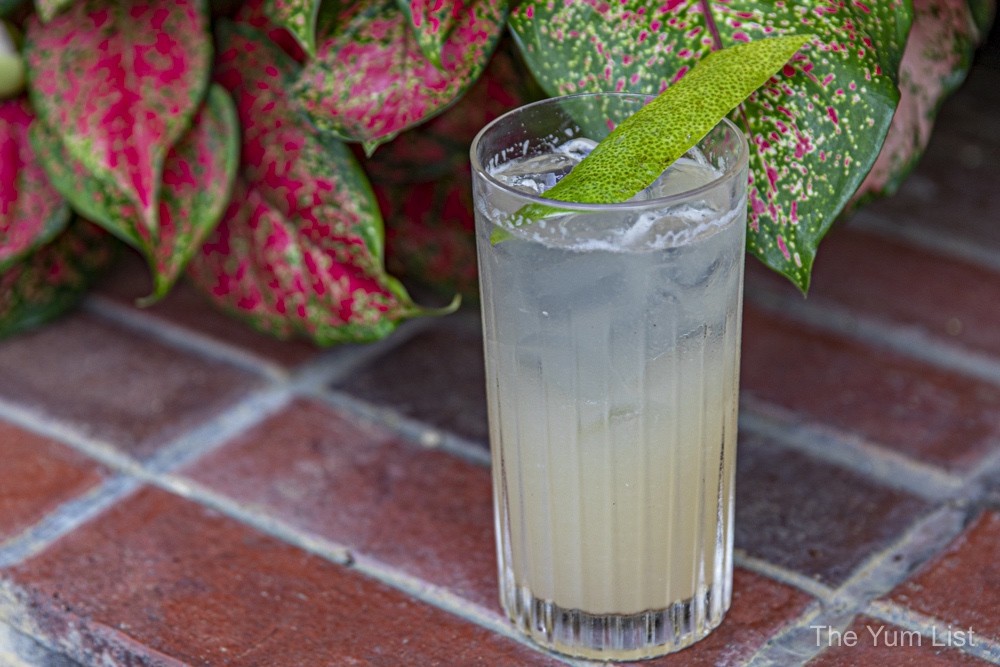 It turns out that my favourite cocktail of the night is the last – forcing me to finish every drop; I am trying to live a zero-waste lifestyle after all. Lime Leaf Lady (RM 42), a reinvention of a White Lady, is a straightforward combination of Boodles Gin, Cointreau, lemon and kaffir lime leaf. The pleasing tartness of the leaf is supported by the bittersweet partners of the gin and liqueur. Another of these, please!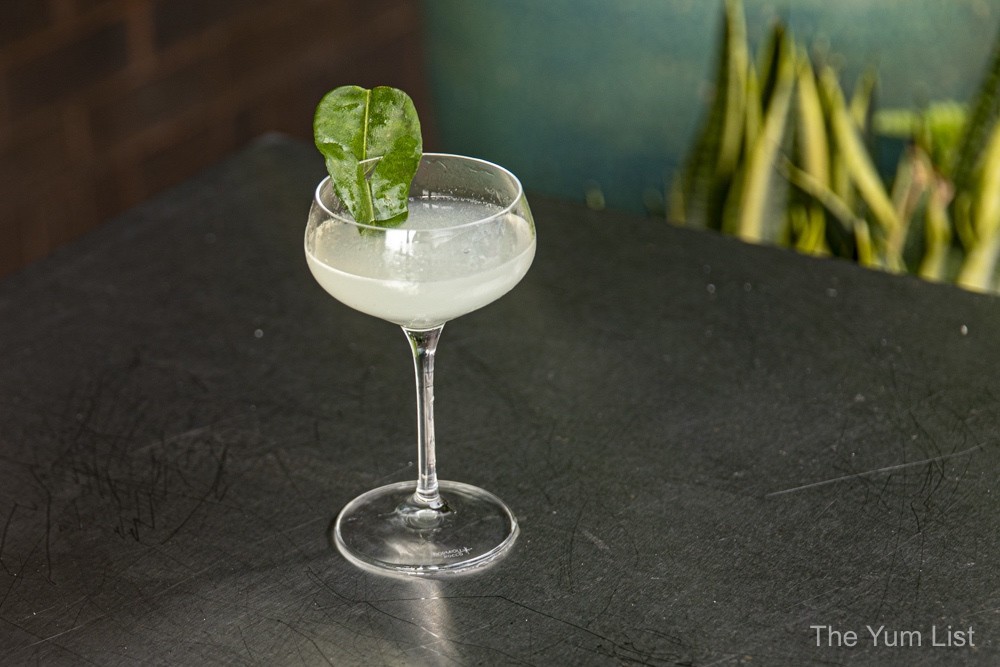 The Chow Kit Kitchen & Bar provides an extensive food menu to pair with your beverages. Check out some of their platters here and a la carte items here.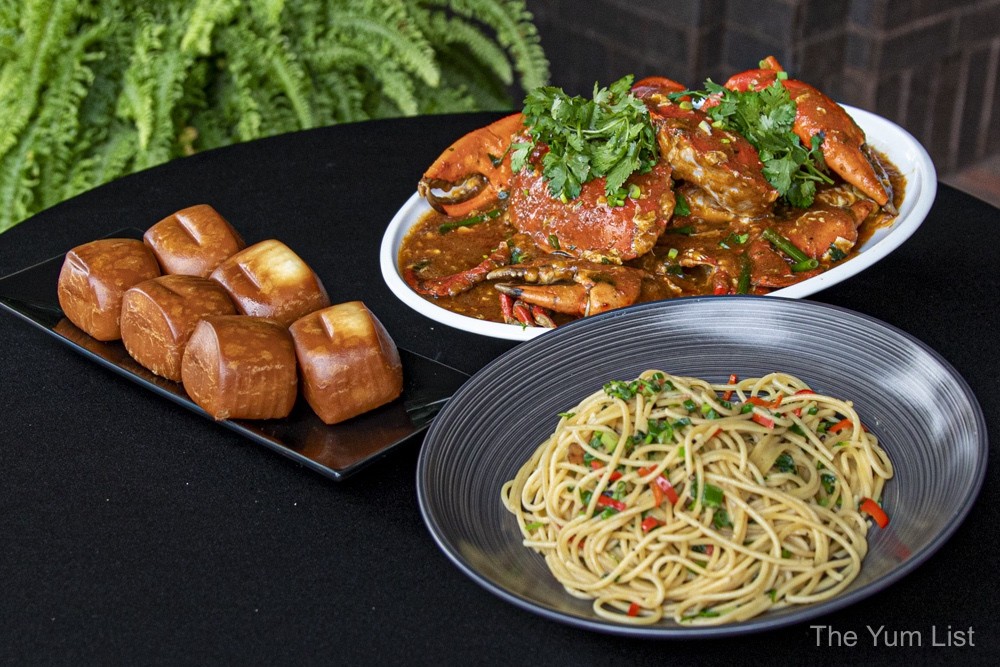 Reasons to visit the Mizukami Collective at The Chow Kit: stylish setting with character; great bartenders; local flavours integrated into classic cocktails; plenty of zero-proof and low ABV choices; must try the Kopi-O, Jungle Bird and Lime Leaf Lady.
Mizukami Collective at The Chow Kit
The Chow Kit Hotel
1012 Jalan Sultan Ismail
Chow Kit, Kuala Lumpur, Malaysia
+ 60327786666
www.instagram.com/bar.mizukami
Find more KL bar recommendations here, and stay up-to-date on the latest gourmet and travel happenings around Malaysia here and here.