Words: Stacey Short & Monica Tindall
Photos: Rich Callahan
I am a carnivore and not ashamed to say I like meat! When the opportunity arose to visit Vantador: The Dry Aged Steak Boutique – I was intrigued. What is dry-aged steak and what is a Vantador? New to the city, I was more than keen to check out what I've heard is one of the best steakhouses in KL.
Vantador – Steakhouse KL
Located in a strip of shophouses in Desa Sri Hartamas, the illuminated Vantador logo stands out. Entering the restaurant, I'm attracted to the nautical copper lights that hang above the upstairs bar. There is an industrial almost steampunk feel to the décor. The restaurant spans over three floors with the bar on the second and the centrepiece grill on the ground floor. Private dining areas can be booked for groups but I think the best place to be is right in front of the action; a table beside that magnificent barbecue.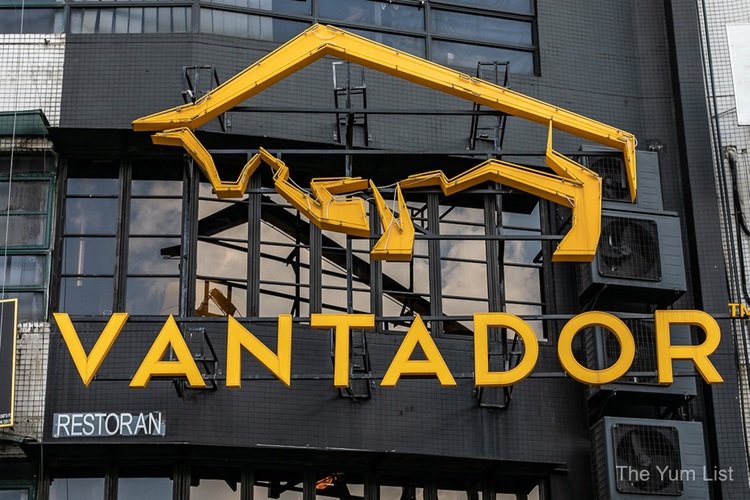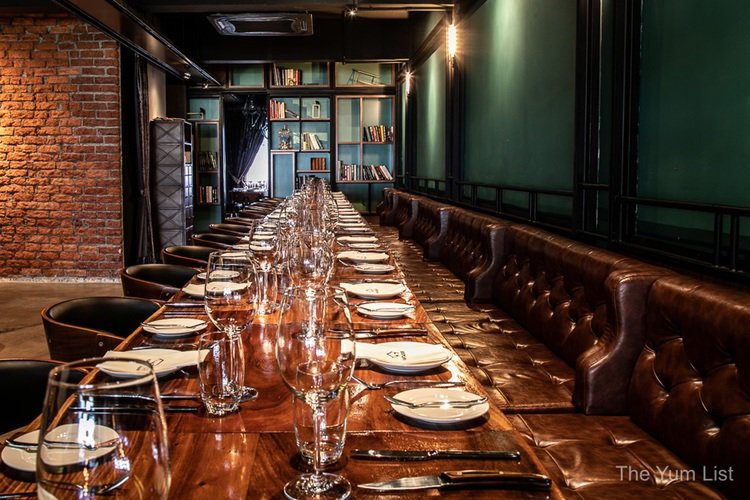 Cocktails at Vantador
Vantador's creativity begins with the décor and continues with their cocktail menu, which incorporates local ingredients with fun and clever names. They have a whole bunch of craft cocktails here from the sweet and easy Screwpine (RM38 with pandan syrup, gin and passion fruit) to the Vantador Mule (RM38 served in a copper mug with homemade ginger beer, lime wedges, and vodka) to the appropriately named Burnt (RM46 combining rum and blue Curacao with a flaming Sambuca shot inside a halved passion fruit).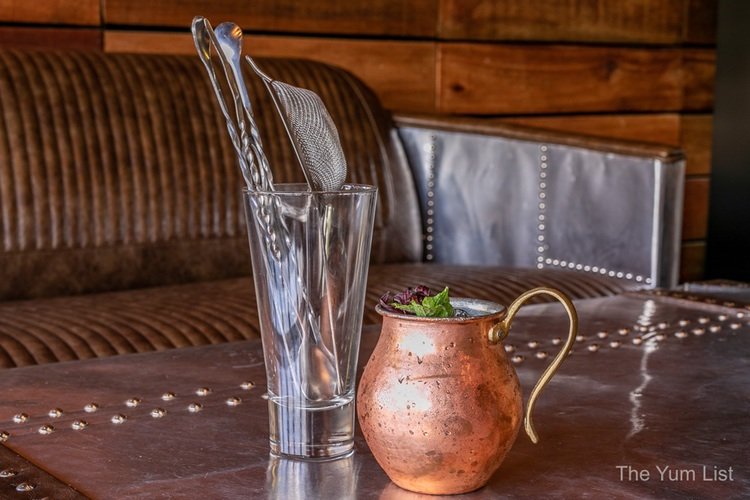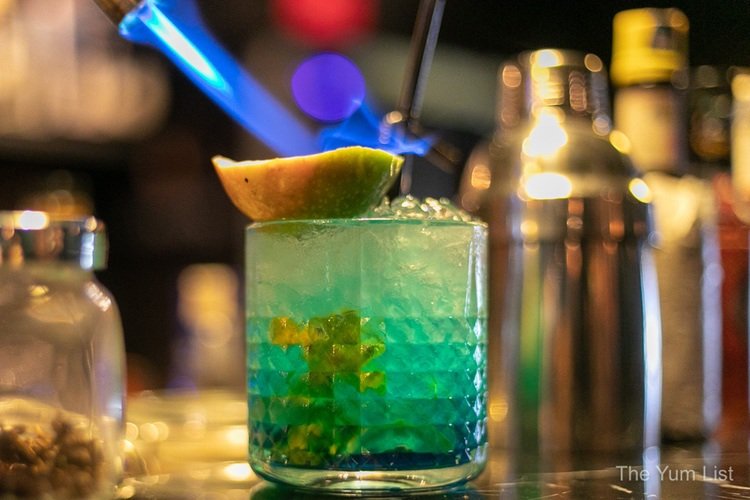 An all-around favourite though is the Pad Thai (RM45), not only for its elegant appearance but also for its lip-smacking flavours of lemongrass, vodka, kaffir lime leaf and rim of Thai spices. The most visually distinctive cocktail is the tropical Jack Sparrow (RM42 rum, orange, citrus syrup) presented in a tiki glass with a smoking piece of cinnamon stick resembling a cigar. Another smoking concoction is the Malayan Thyme (RM40) with a sprig of charred thyme topping rum, mint, yuzu, and egg white. The Full Blood (RM38) sweetens up a traditional gin and tonic with pomegranate and honey, and lastly, the Gin n' Roses (RM38, great name!) includes fresh red roses, kruyi cucumber, gin and is topped up with tonic.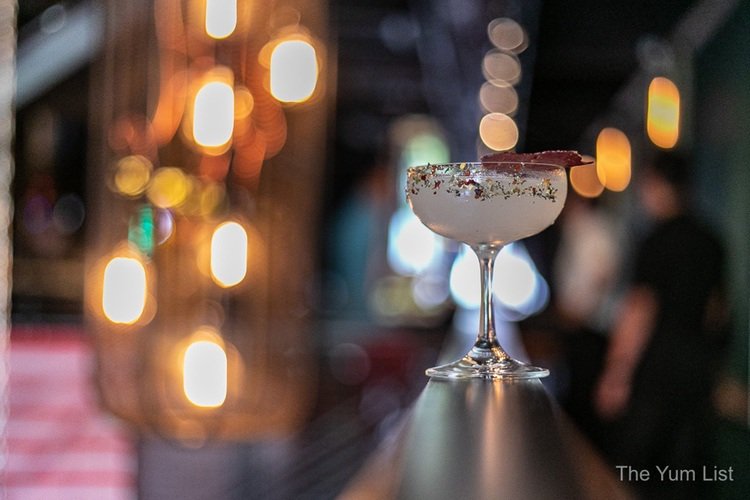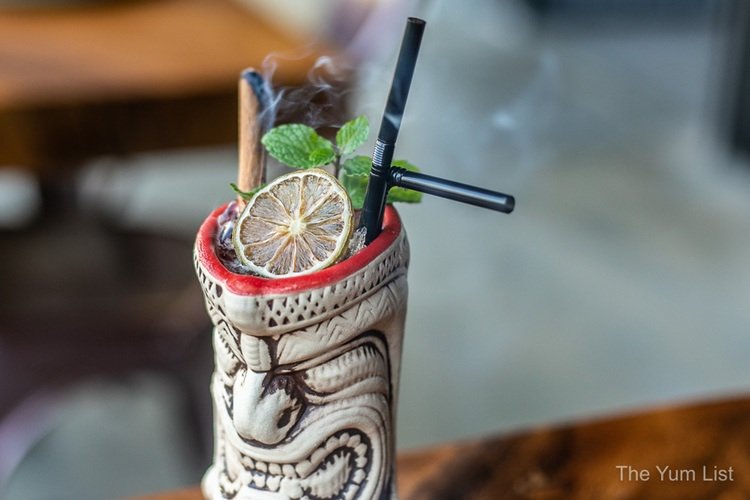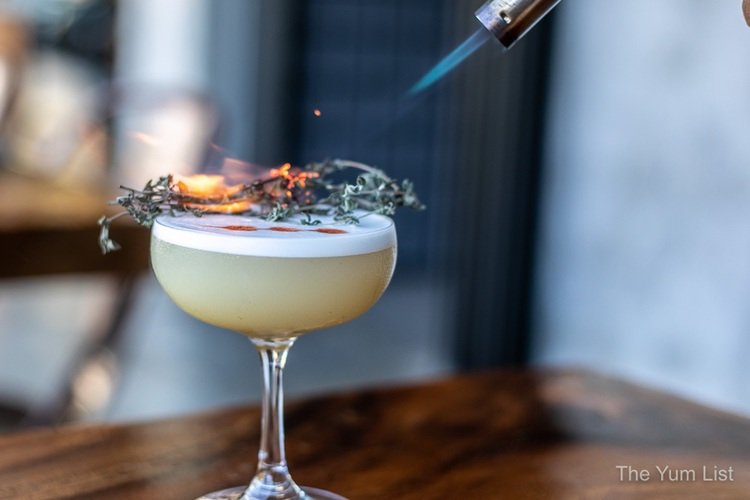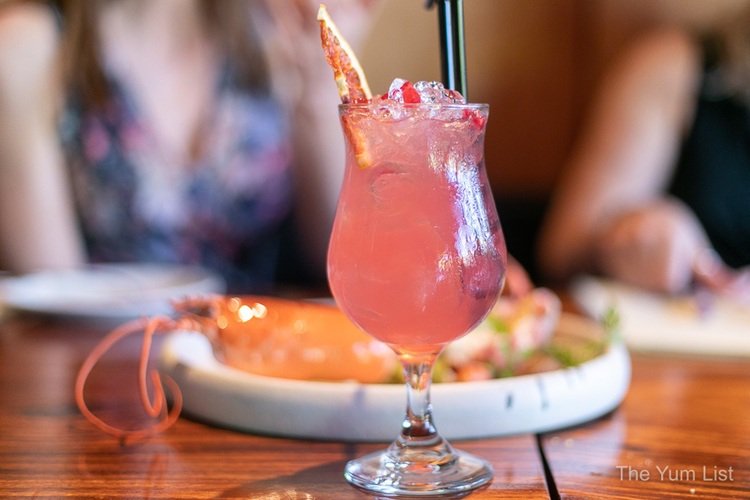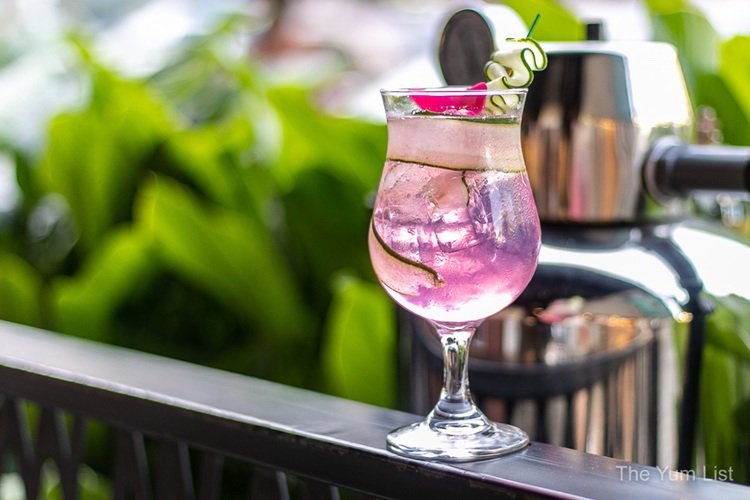 In general, the cocktails are on the sweeter, fruitier side; good refreshment for the warm Malaysian weather, and well-suited to my palate. Mon, though, prefers wine, and so onto the wine list, it is.
Vantador Steakhouse KL – Wine List
Mon is happy that the wine list has grown since her first visit. There is now a compact selection of wine, both old and new world from around the globe. With all of that grilled meat on the menu, it seems only logical to choose a South American drop. The Trivento Juntos Malbec (RM 464) is a collaboration between the winemaker of Juntos (Argentina) and Concho Y Toro (Chile). This full-bodied wine is dry and fruity (dark cherries, plums) with a touch of chocolate. It is an excellent choice for the meat dishes to come.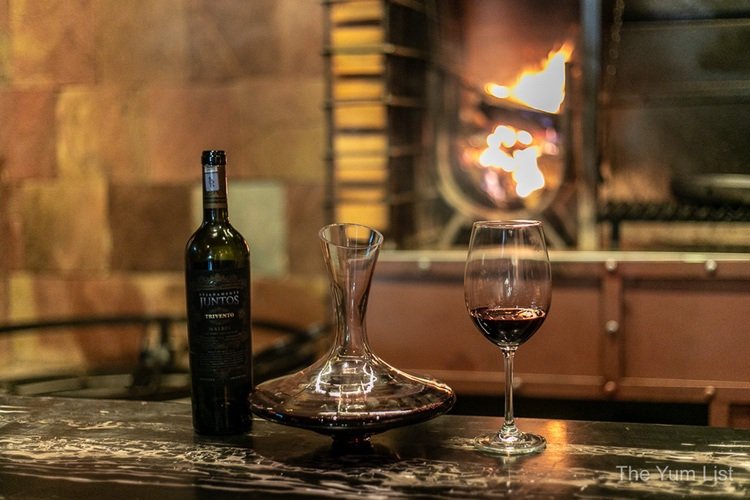 Appetizers
It is clear from our appetizers that the artistry in presentation is not limited to the bar. The chef is also an expert in his craft. The Foie Gras (RM45), a light parfait style pate, is served inside a blood orange jelly skin. Homemade smoked Spanish paprika and Parmesan cheese grissini breadsticks provide a crunchy contrast to the smooth starter.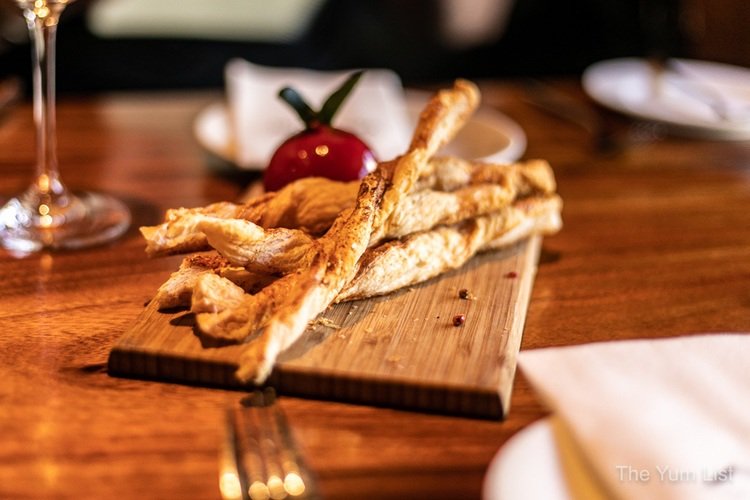 The Burnt Fennel Burratina (RM55) has our mouths watering with the soft burrata cheese arriving at room temperature. A surprisingly simple crown of burnt fennel and EVOO (extra virgin olive oil) is a delicious partner.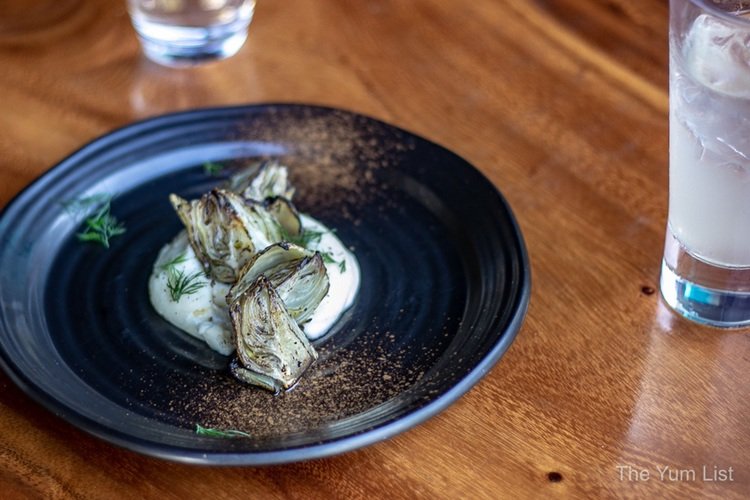 Another dish that is very easy on the eye is the cold Truffle Cappellini (RM35) tossed with black truffle paste, tiger prawns, salmon ikura, dashi stock and a sprinkling of microgreens. Earthy truffle, firm shrimp and mini explosions of liquid from the roe pair nicely with the al dente pasta.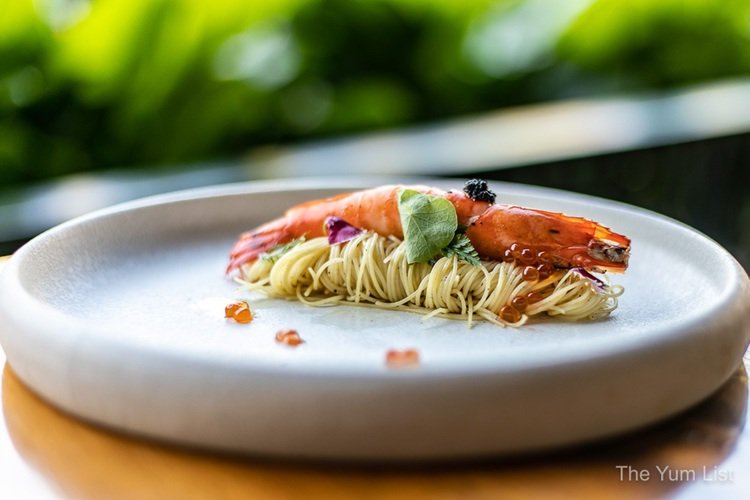 Notably, especially for a steakhouse, the Seafood Ceviche (RM55) is a must-order. A luscious combination of sous vide Spanish octopus, fresh red snapper, and tiger prawns are marinated in an orange, lemon and avocado dressing and topped off with cilantro, shallots and spicy red chillies.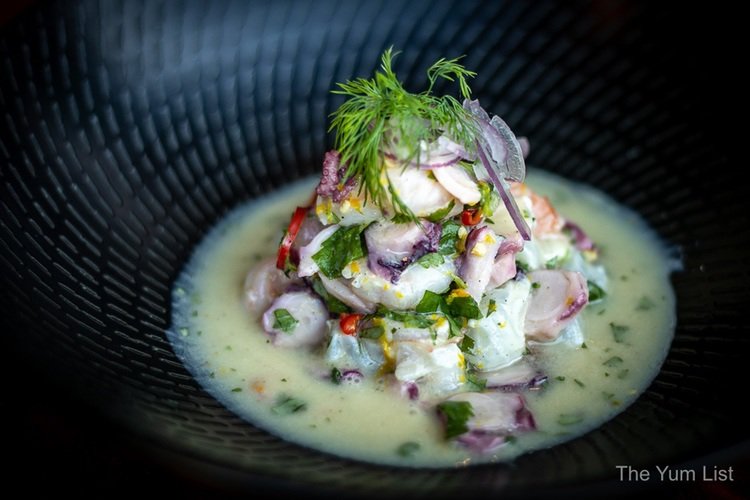 Teasing our palates for the main attraction, the Wagyu Tataki (RM52) is pan-seared browning only the edges and remaining seductively pink in the middle. It truly is good all on its own yet a saffron mayonnaise, panko-crusted sweetbread and padron pepper magically work together supplying further levels of complexity to the dish.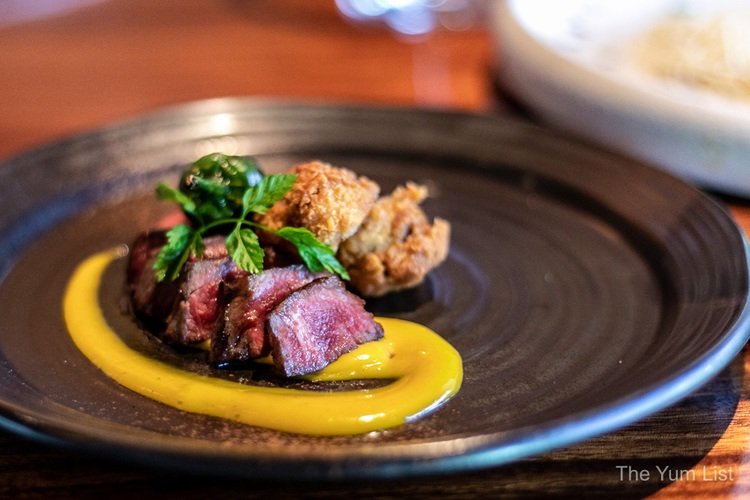 Vantador – Steakhouse KL Main Menu
Almost as if persisting with the tease, our first few mains show again, that Vantador has much more to offer than steak alone. Duck Breast (RM60), served medium rare, has the delectable additions of gingerbread crumbs, heirloom tomato and yuzu conserve, piquillo pepper coulis and compressed heirloom tomatoes. What I've come to realise is that chef pays equal attention to all components on a plate: the accompaniments are as equally noteworthy as the main itself.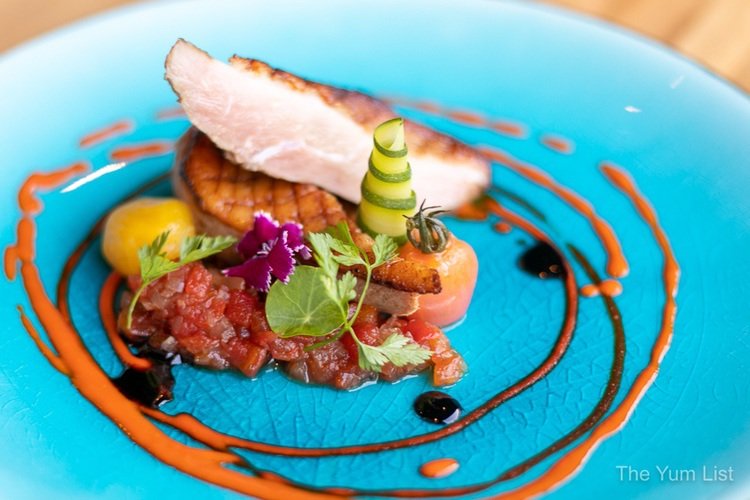 Pan-seared Pacific Scallops (RM138) on a polenta cake finished with a truffle béarnaise and micro-greens further confirms the chefs' versatility in the kitchen. Although a pretty item, this dish has much more substance than looks alone.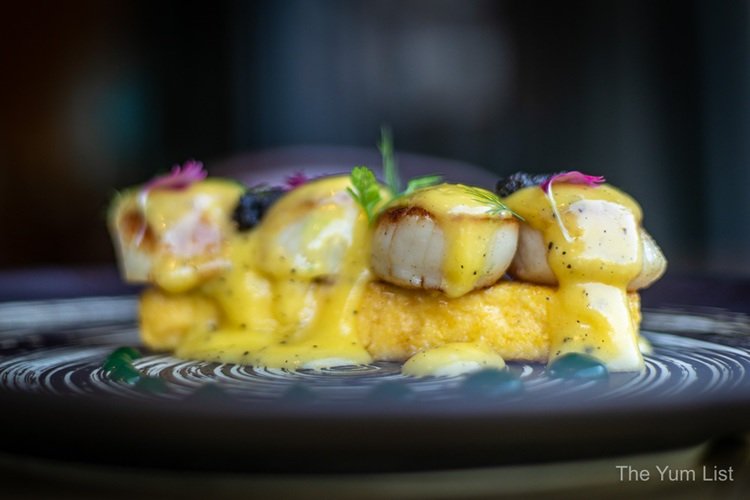 A whole lobster cooked in beurre monté makes an impressive plate in the Lobster Pasta (RM190). Spinach tagliatelle sautéed in bone marrow with a light lemon butter sauce is absolutely scrumptious. Sea Urchin Pasta is one more for the carb and seafood fans tossing sea urchin cream through linguini and finishing it off with sea urchin and salmon roe (RM120).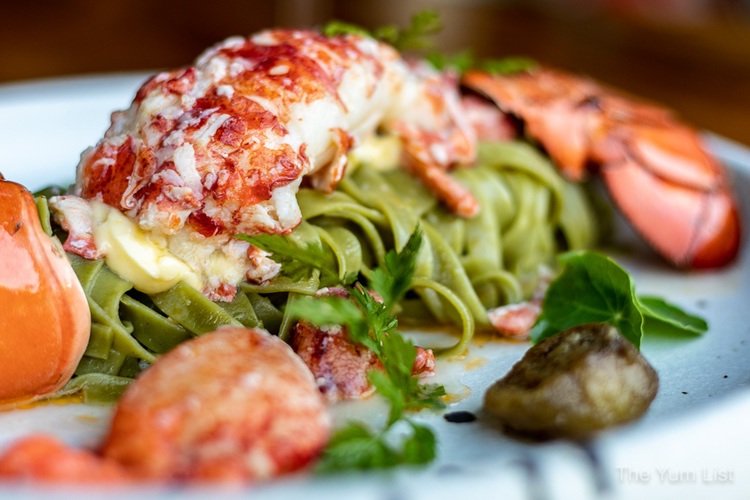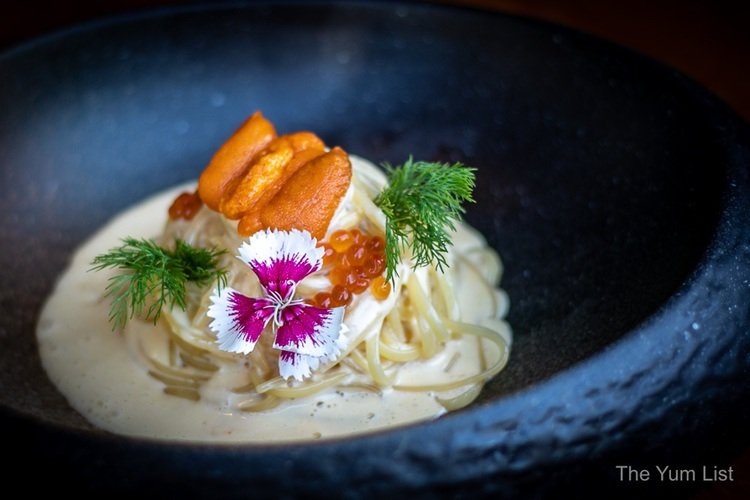 Our last main (almost at the steak) is the Lamb Loin Confiture (RM95). Sous vide and then pan-seared, the succulent meat is partnered with roasted fennel bulb, pumpkin puree, fresh scallions and a delightful chocolate sauce with apricots, raisins and walnuts. Lamb, chocolate and pumpkin – what a combo!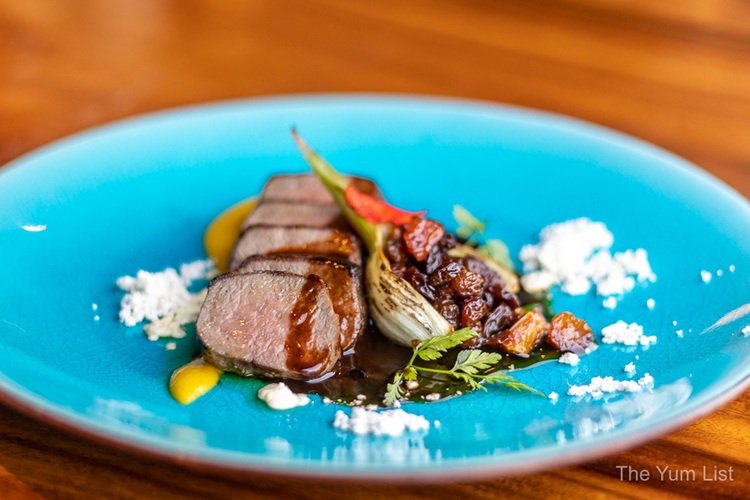 Vantador – Steakhouse KL – The Steak
Tomahawk Premium! (RM 85/100gm) is well deserving of an exclamation point. This dry-aged cut of beef comes from a breed of cattle called Rubia Gallega, this one, in particular, was raised a free and easy life for nine years. Not only has this cow lived a relatively stress-free life grazing on the pastures of Galicia, Spain (compare that to the not-so-nice existence of force-feeding in confined spaces of industrially farmed cattle) but it too has a depth of flavour that cannot be rivalled by younger breeds. This, alongside subtle marbling and a creamy coat of fat, has the breed named as "the best tasting steak in the world". Chef explains that at Vantador the beef is hung for 30 – 45 days in coolers (on display in the ground floor of the restaurant). This dry-ageing process enables the natural enzymes to effectively break down muscle tissue, increasing the meat's tenderness and concentrating its flavour. Twenty minutes before it is cooked it is removed from the case in order to reach room temperature, then prepared on the grill heated with a combination of charcoal and wood. I wouldn't be so presumptuous to claim that I could name it the best in the world but it certainly knocked my socks off and got top ratings amongst the foodophiles at our table.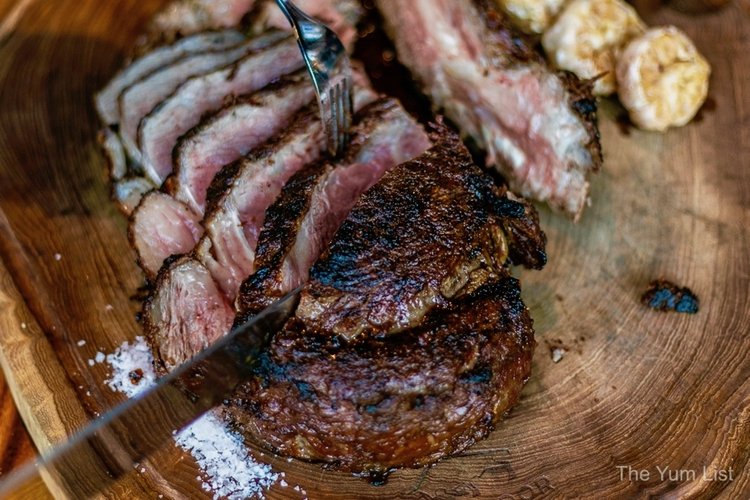 Vantador Menu – Desserts
It's hard to believe but there is still room for dessert! We sample the scrumptious Fermented Chocolate Parfait (RM35) with a beetroot coulis, caramelized black olives, dry chocolate milk mousse and beetroot candy. The chocolate comes from right here in Malaysia and is part of a fair trade initiative engaging four local villages in a social environmental impact campaign. It's is pleasing to eat dessert that both tastes good and has a positive community influence too.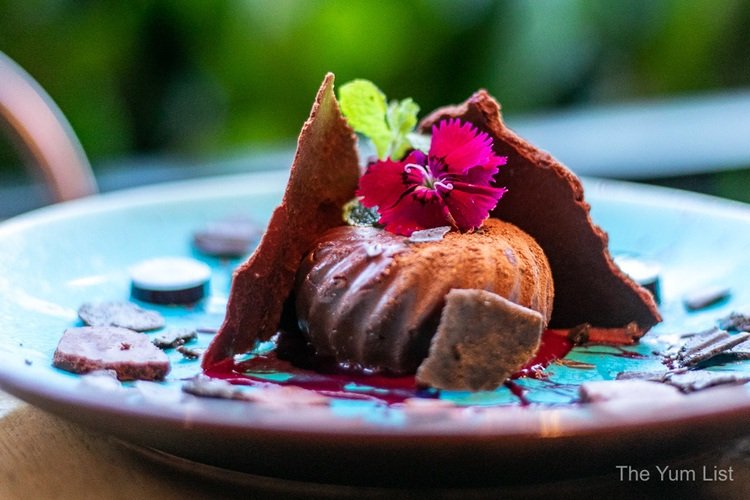 Our final dessert is the Greek Yogurt Parfait (RM23). The inventive presentation is a conversation stopper as the parfait arrives at the table in a bowl that is inside a raindrop-shaped, hollowed-out ice sculpture. The yogurt is topped with mango and mint soup and sprinkled with sesame tuile and mango ravioli. It is a little lighter than the former chocolate dessert and a good choice if you want to ease up on the decadence towards the end.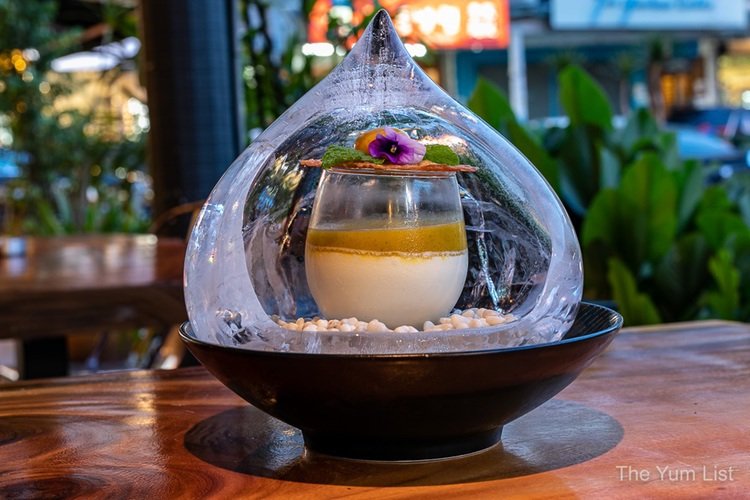 So, I've learned about dry-aged meat, discovered that Vantador lives up to its reputation and found a whole lot more deliciousness along the journey but one question still remains: What does Vantador mean?
Chef reveals, "Lamborghini often names its cars after bulls who have secured reputable titles. Following their lead, the restaurant is named after a winning bull – Vantador." And, as far as we're concerned, this KL steakhouse has many reasons to be a medalist in its own right.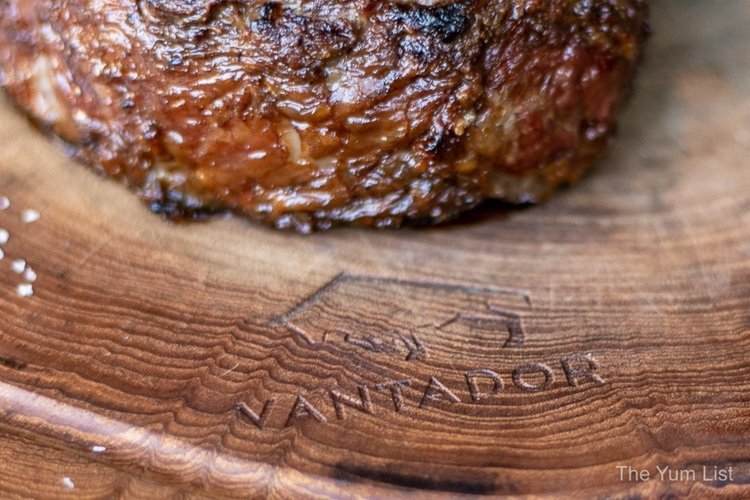 Reasons to visit possibly the best steakhouse KL: okay, I've only been here a couple of months but it is the best meal I have had since arriving in KL; creative plating; stylish décor; and most of all succulent steak cooked to perfection – a meat-lovers dream.
Vantador – Steakhouse KL
38, Jalan 25/70A, Desa Sri Hartamas
Kuala Lumpur
+60 3 6211 5588
Malaysia
www.vantador.co
Vantador opening hours: daily 6 pm – 12:30 am
Find our first visit to Vantador here. 
What restaurants do you think are worthy of the title: best steakhouse KL?