Words: Nathaniel Jay
Photos: Rich Callahan
"Toto, I Don't Think We're in a Cafe Anymore"
Wizards at Tribeca is not anything I expected. It looks like a cafe that is open and bright with sleek, simple furnishings. The color palette is a tranquil blue, gray and white, and the smell of specialty coffee wafts from the espresso machine. It's cheery with plenty of natural light – all of the things you want in a café – but one look at the dinner menu and I say, "Toto, I don't think we are in a café anymore."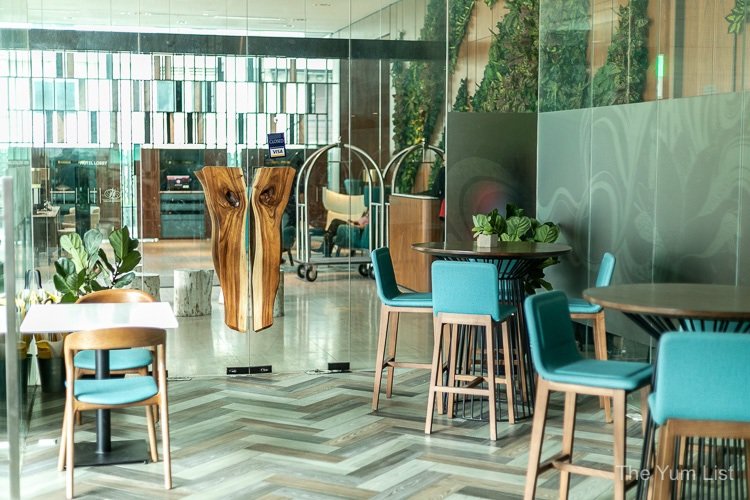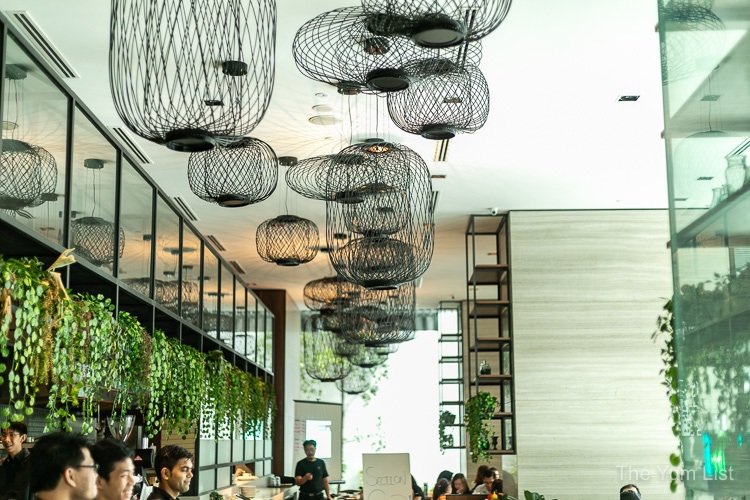 Wizards at Tribeca Menu – Dinner and Cocktails
The menu is sharp and reaches far beyond the all-day breakfast, brunch and lunch dishes of a regular café. European cooking techniques with Asian inspiration encapsulates the concept and it is offered à la carte with two and three-course sets also available. Not only does the food move the café image over into restaurant dining but so does the beverage list. A compact selection of wines by the glass or bottle and an encouraging cocktail menu turn this jolly setting into a serious gourmet affair.
Wizards at Tribeca Menu – Serious Cocktails with Not So Serious Names
We start dinner with a Wizard's Butter Beer (RM38), which is a wicked brew of Guinness Stout, spiced blue pea, butterscotch, honey syrup, ginger juice and nutmeg. The blue pea adds balances to the sweetness of salted caramel and helps to keep the Guinness a dark color. It's a great way to liven your taste buds before chowing down.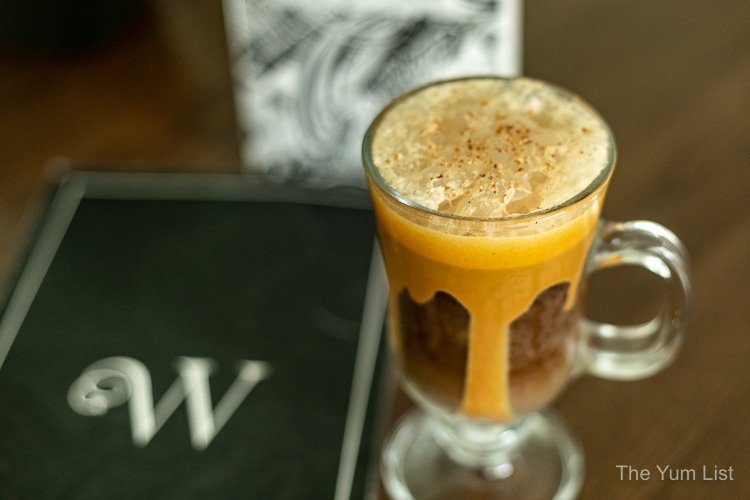 A non-alcoholic alternative is the Wicked Fizz (RM20): a healthy elixir of orange juice, carrot juice, peppermint tea, honey, lemon and soda water. It is light, fresh and clean. I really like the way the peppermint tea lingers and frolics on the tongue.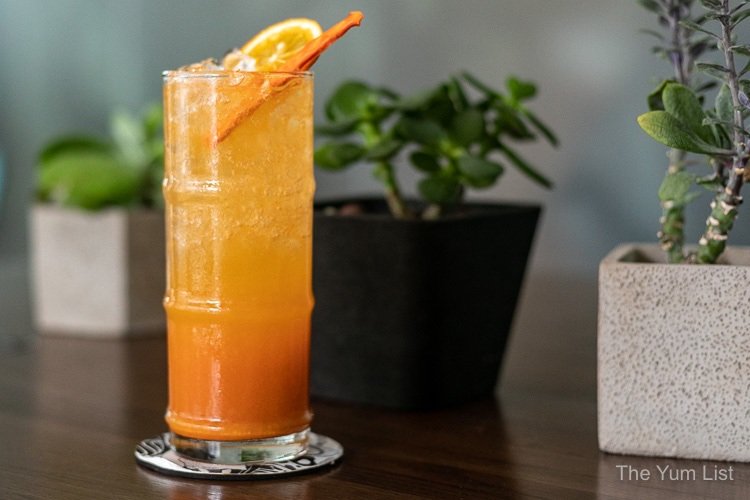 Wasabi Warrior (RM38) is a brilliant, cauldron of flavors including botanical gin, green apple juice, wasabi syrup, lemon juice, kaffir lime and lemongrass. Hands-down, I believe this is in my "top five cocktails I have tasted since living in Kuala Lumpur" list. I highly recommend this libation.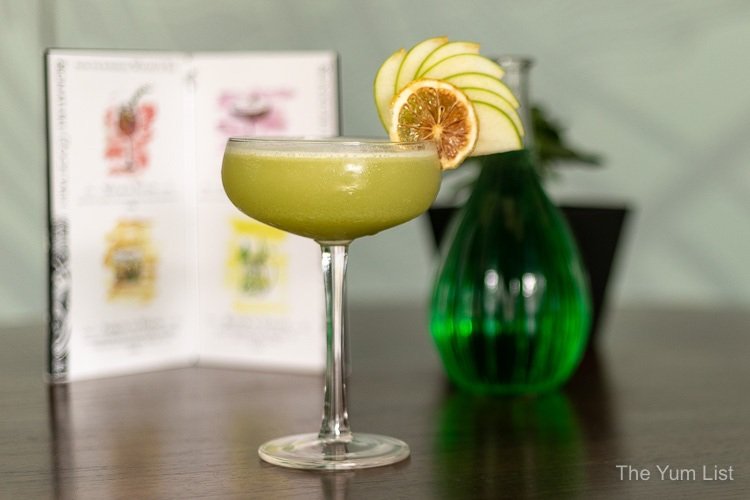 Botanical Garden (RM42) literally contains a bouquet of herbs in a watering can drinking in a sweet elixir of botanical gin, honey syrup, chamomile tea, lemon juice, thyme and sage. The drink looks exactly like the drawing on the menu. It is most certainly a sensory experience. As I sip the drink, there is a pleasant herbaceous waft of thyme, sage and lemon. And again the tea adds another layer of flavor, taking us down the yellow brick road once again, reminding us that there is no place like the café.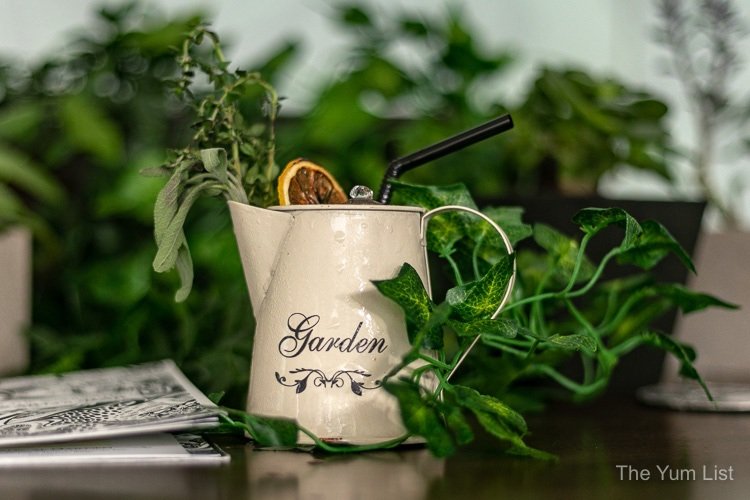 Tribute to Hudak (RM40) is an example of what is possible if you are not afraid to look behind the curtain. It is a daring cocktail of Irish whiskey, cold brew coffee, gula Melaka, passionfruit, nutmeg and sumac belacan cream. The cream had a slight rose hue from the sumac. Try it. You might become a believer of miracles.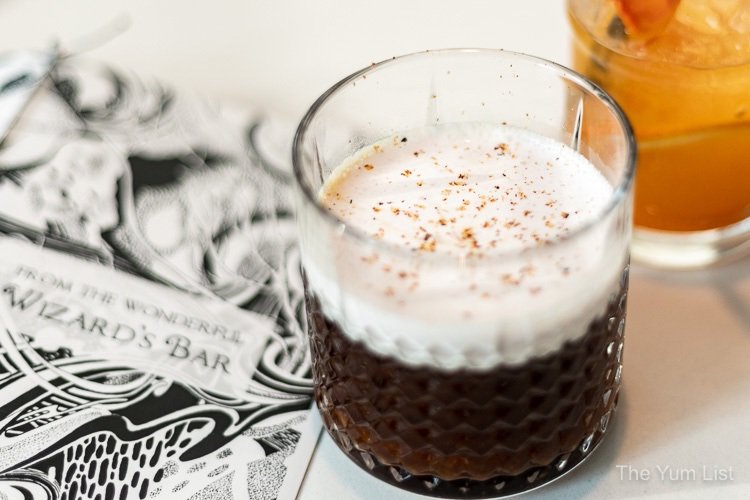 Wizards at Tribeca Menu – Dinner
The Wizards at Tribeca menu is small, concise and creative. A three-course dinner (RM118) includes a starter, main course and a dessert. There is a two-course option as well (RM98): choose between a starter and a main course or if you have an affinity for sweets, a main course plus a dessert. The chef is preparing European style food with components of Asian cuisine to subtly enhance the flavor of the food. His use of seaweed and soy sauce in place of salt highlights his refined style of cooking.
Cold Somen with Hokkaido Scallops and Avruga Caviar is an elegant starter. The noodles are lightly marinated in soy sauce and truffle oil. The raw scallops are naturally sweet and the caviar provides a simple contrasting pop of brininess. A shiitake mushroom gelee adds a light hand of umami, completing the distinctive Japanese dish.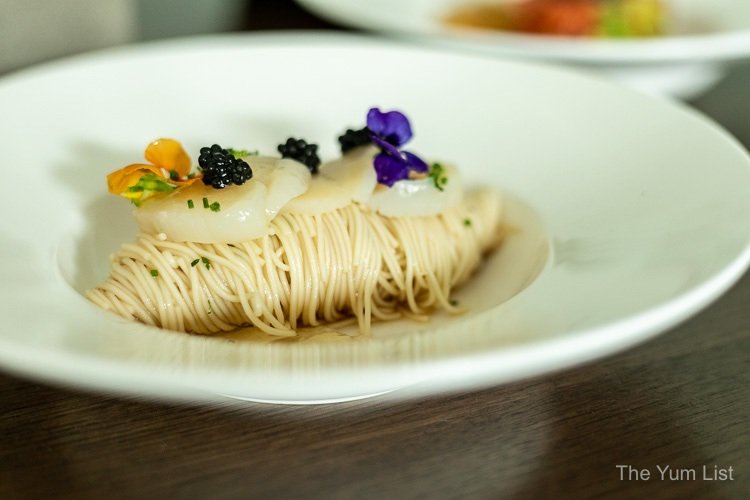 Salmon & Avocado Tartare with Anchovy Toast reminds me of a Hawaiian poke bowl in the US. The salmon is marinated with salt, pepper and sugar overnight, creating a quick cure. When prepared, the salmon is gently mixed with soy sauce, lemon juice, diced tomato and avocado. The salmon is garnished with minuscule chopped chives and strands of slightly chewy seaweed, creating a nice contrast in texture. The petite toasts are baked with a Spanish anchovy butter spread.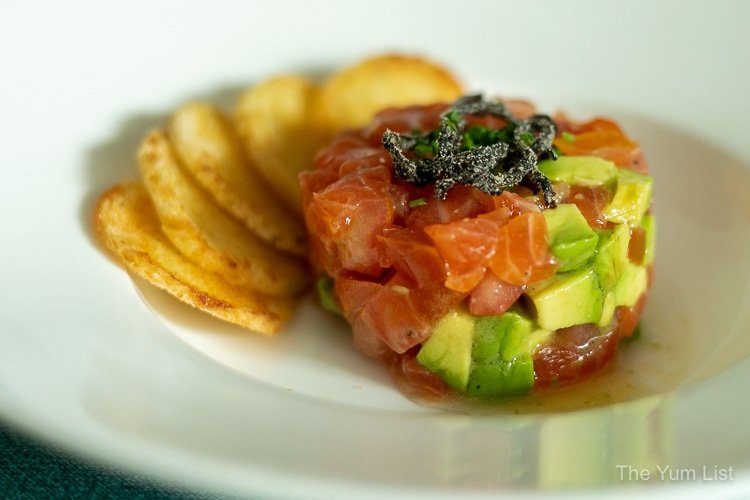 Braised Wagyu Cheeks with Soy Beef Jus comes a la chapelure (covered with buttered, herb bread crumbs) and is served with mashed potato and sauteed vegetables. The beef cheeks are slow cooked in the oven for six to eight hours, creating buttery soft meat and a natural jus that is highlighted with a splash of soy sauce. The mashed potatoes are smooth and light and the al dente vegetables are a local variety of mustard greens.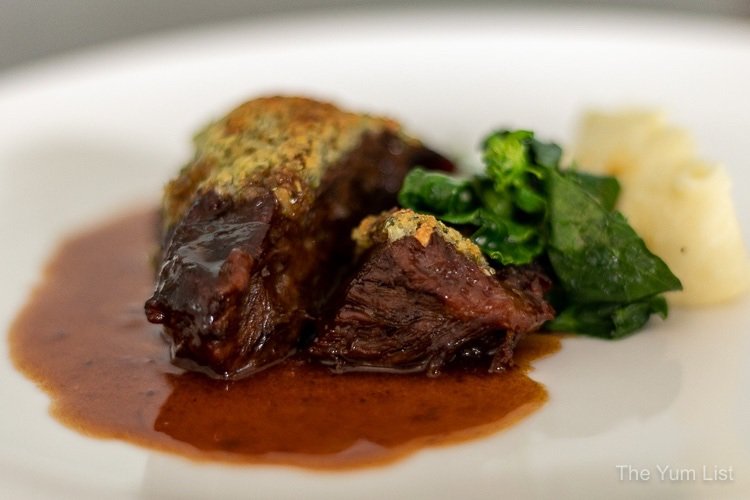 The sauce that is served with the Roasted Lamb Rack with Mashed Potato, Ratatouille and Garlic Miso Sauce is ethereal. I would have had great difficulty identifying that the secret was miso without the assistance of the chef! It adds a level of complexity to the lamb jus without overpowering it.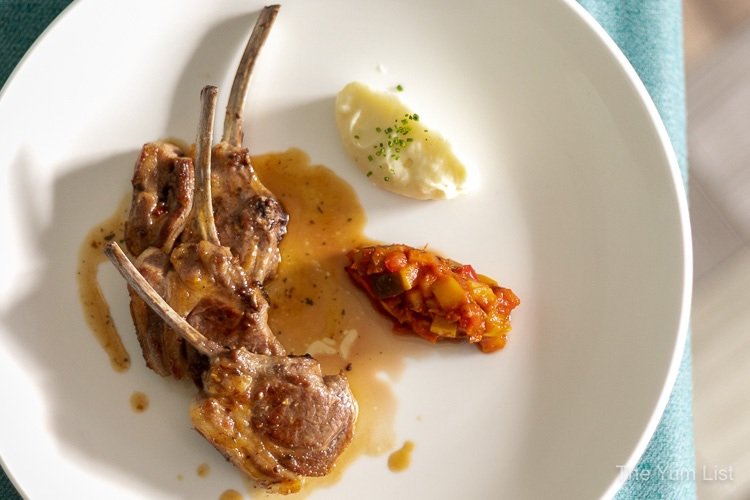 Roasted Confit Free Range Chicken Thigh with seared Foie Gras Sauce shows Asian influence with the accompaniment of pak choy. Diced shitake mushrooms add a meaty texture to the buttery foie gras and sponge up the flavors of the rendered duck fat.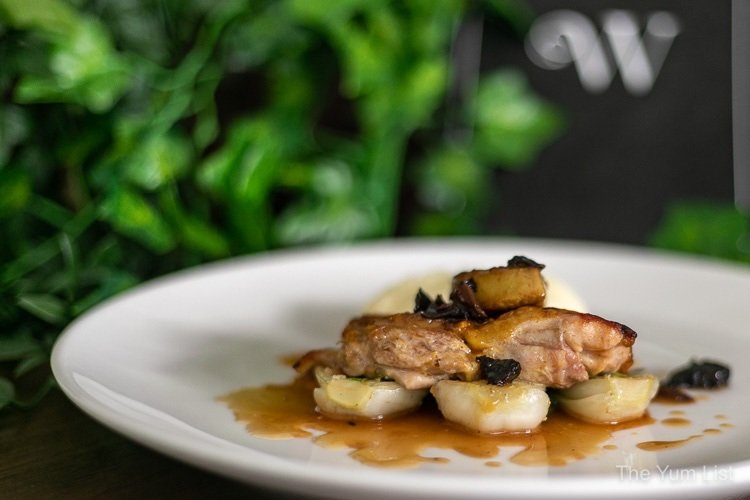 Wizards at Tribeca Menu – Dessert
We are pretty much wowed by the dinner menu and dessert only continues to impress. Mon's squeals of delight let me know that the Salted Egg Yolk Chocolate Molten Lava Cake has performed nothing short of a magic trick. The vanilla ice cream and salted egg yolk crumble are nice companions but the oozy egg lava combined with the dark rich chocolate is simply brilliant. Dessert fans must order this dish. Unfortunately for the Truffle Ice Cream, we try it second and, although excellent with candied egg yolk and truffles, our spoons just keep racing back in to catch the last of that scrumptious sweet yolk dribble.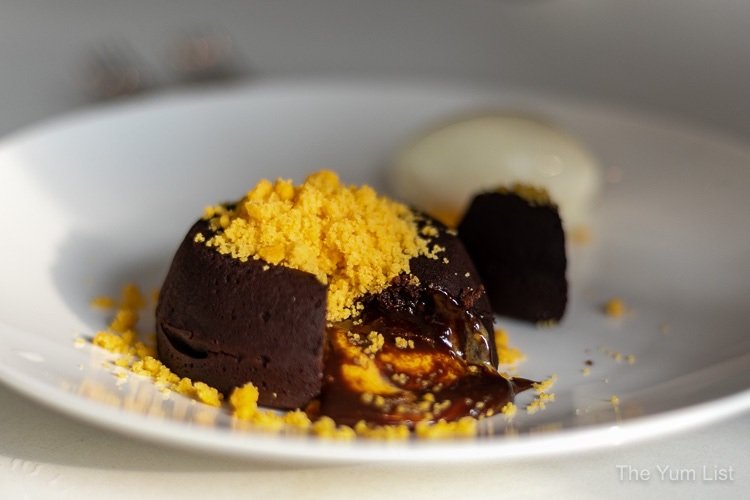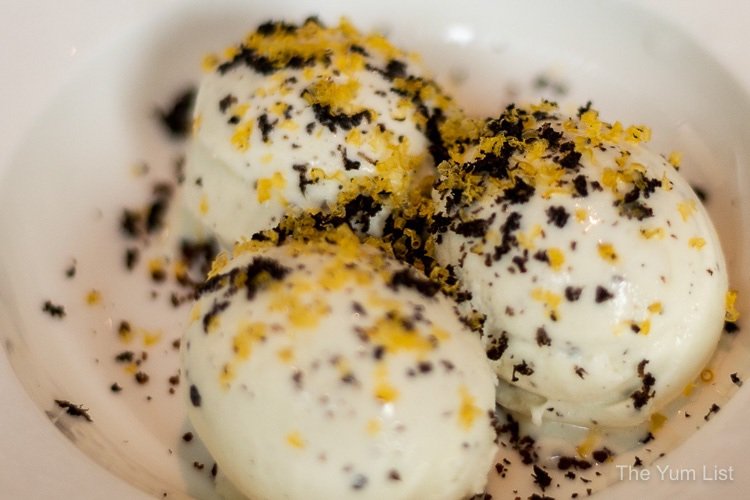 The last of our beverages from the Wizards at Tribeca menu could be a cocktail, dessert or digestive. Spice of the Orient (RM40) is a warm cocktail of Ophir Oriental Spiced Gin, Cointreau, spiced gula Melaka and fresh milk. It comes complete with a soft biscuit for dunking and an oven dried orange wheel. I would love to sip on this in Chicago, listening to a jazz quartet on a cold, rainy, November evening. This beverage is comforting and transports me through time and space.
Reasons to try the Wizards at Tribeca Menu: must try the Salted Egg Yolk Chocolate Molten Lava Cake, the Braised Wagyu Cheeks and the Wasabi Warrior cocktail; great value two and three-course set menus; upbeat setting.
Wizards at Tribeca
Ground Floor Residensi Tribeca
Jalan Imbi (off Jalan Bukit Bintang)
55100 Kuala Lumpur
Malaysia
+6 03 2715 5308
www.facebook.com/wizardsattribeca
Wizards at Tribeca Opening Hours: daily 10 am-10 pm
Looking for where to eat in Bukit Bintang? Find other restaurants in Bukit Bintang here.