Gluten-free, Vegan, Keto & Vegetarian Choices KL, Nourish by KHB
Monica Tindall
Nourish by KHB is a one-stop shop for a variety of dietary preferences. A solid foundation of healthy recipes sees gluten-free, keto, vegan and vegetarian choices in abundance. Little sister to Kenny Hills Bakers, you can be assured that their selection of baked goodies is exceptional too.
Today we order some brekkie and lunch items showcasing several gluten-free, vegan, vegetarian and keto recipes that make us very happy and finish off with some vegan desserts.
Breakfast
We begin with an exceptionally healthy start with the Keto Sis (RM 26). Both vegetarian and gluten-free, this breakfast is guaranteed to energize the day. Cauliflower cheese muffin, scrambled egg, sauteed mushrooms, sliced avocado and mixed salad, are a highly satisfying combo.
The Crab Cake Benedict (RM 34) is an excellent choice for a twist on a classic. The thick cake sports a thin, crisp case and sits atop a toasted English muffin. Poached eggs are thoughtfully placed to the side, ensuring the crab cake retains its crispness in delivery. Fresh rocket brightens the dish, and the spicy harissa hollandaise is a must. With a gentle kick, it spices up and finishes off the recipe.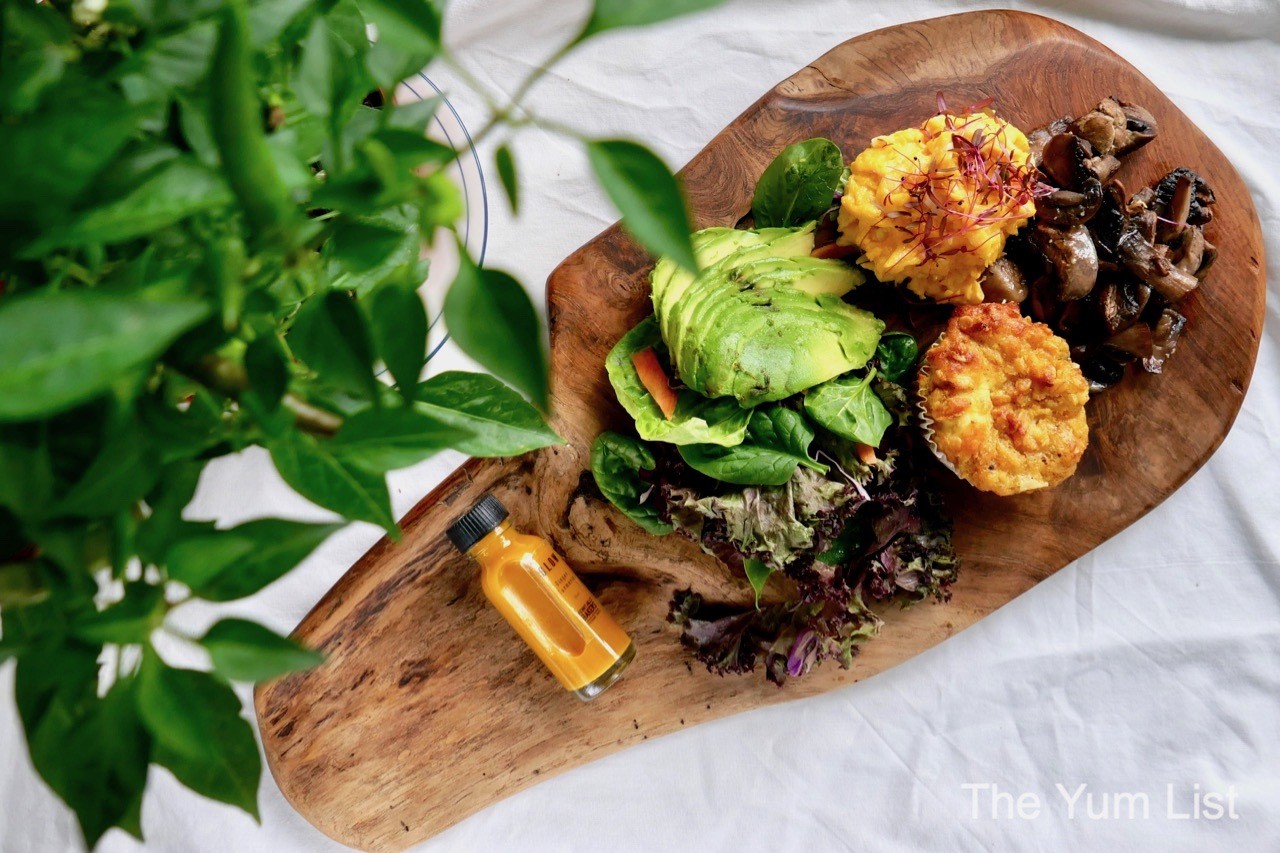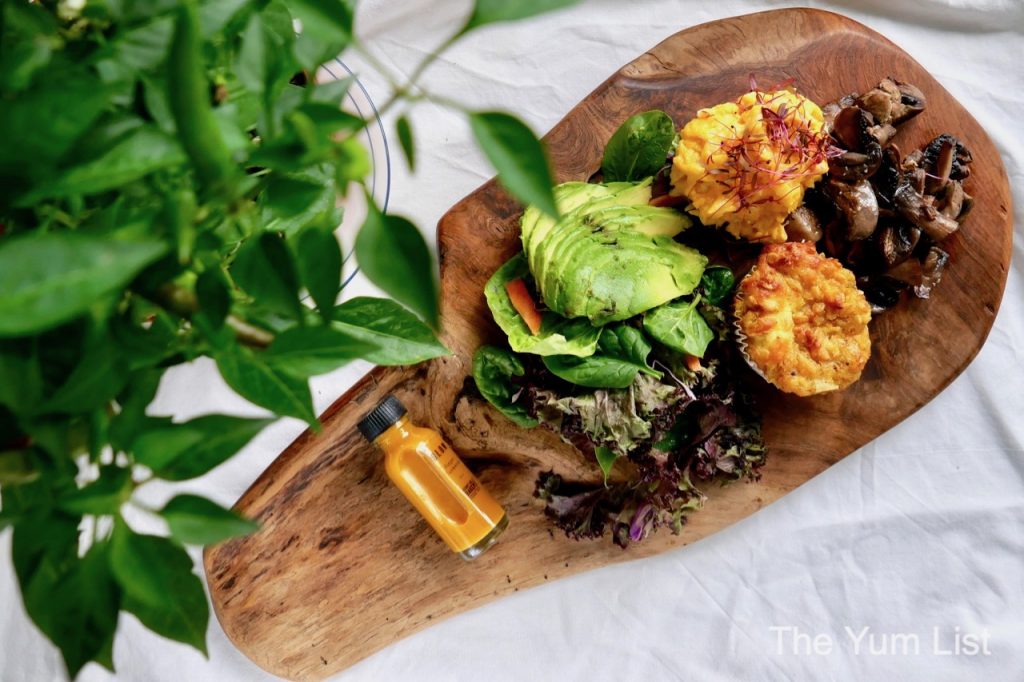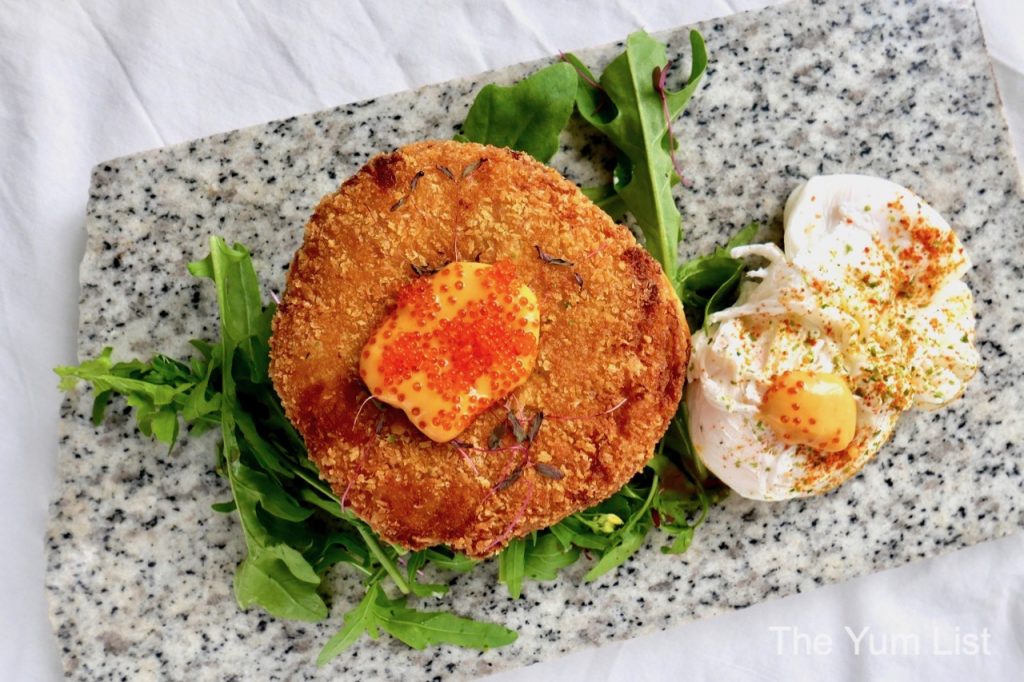 Gluten-free, Vegan, Keto & Vegetarian Choices KL – Lunch
For lunch, the Harvest Plate (RM 34) is an attractive pick. Another gluten-free, vegetarian recipe sees roasted pumpkin, mixed mushrooms, rocket, kale, dukkah, mixed seeds, ginger flower and goats' cheese dressed in a viscous balsamic reduction. This not only tastes great but feels good too.
I would never have thought that the Broccoli Reuben (RM 26) could be so tasty! Calling something "Reuben" sets high expectations. However, this vegetarian sandwich does not disappoint. Charred broccoli, house-made sauerkraut, caramelized onions and raclette is grilled between two slices of sourdough. This can also be made with gluten-free bread for an additional RM 3.
Lastly, for lunch, we find the vegetarian Mushroom Barley Risotto (RM 34) highly enjoyable. It's the bite to the grain that I find gratifying – soft but still with a firm chew to the centre. It's gently seasoned with truffle paste, parmesan and crispy fried leeks. I am fond of delicate flavours, but I can imagine some of you might add a little salt or chilli to give the dish a little more of a boost.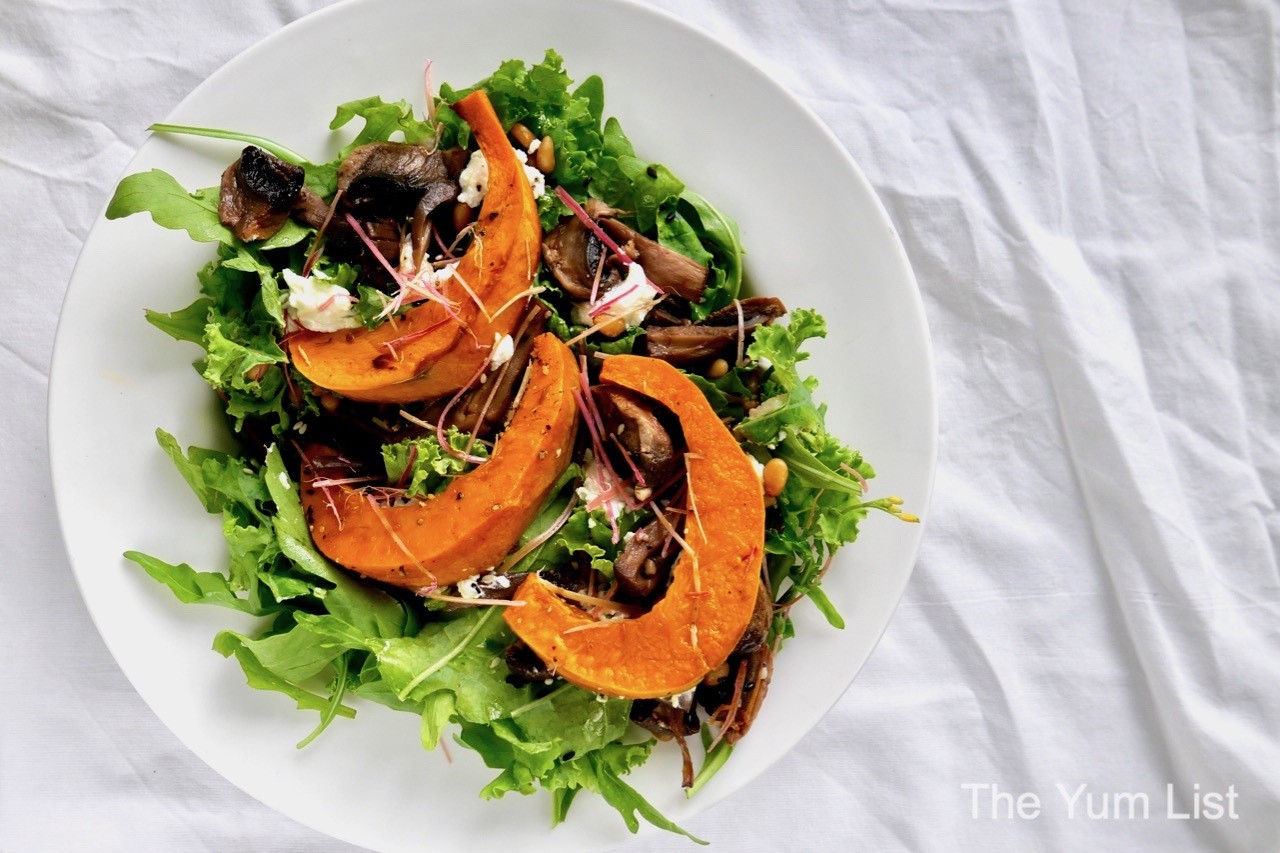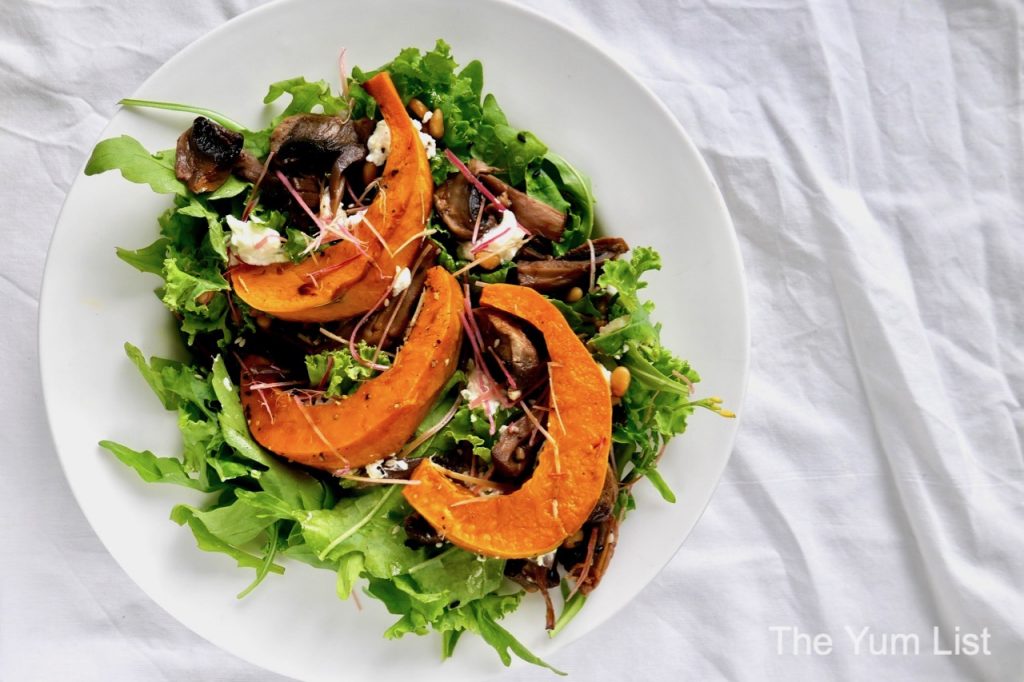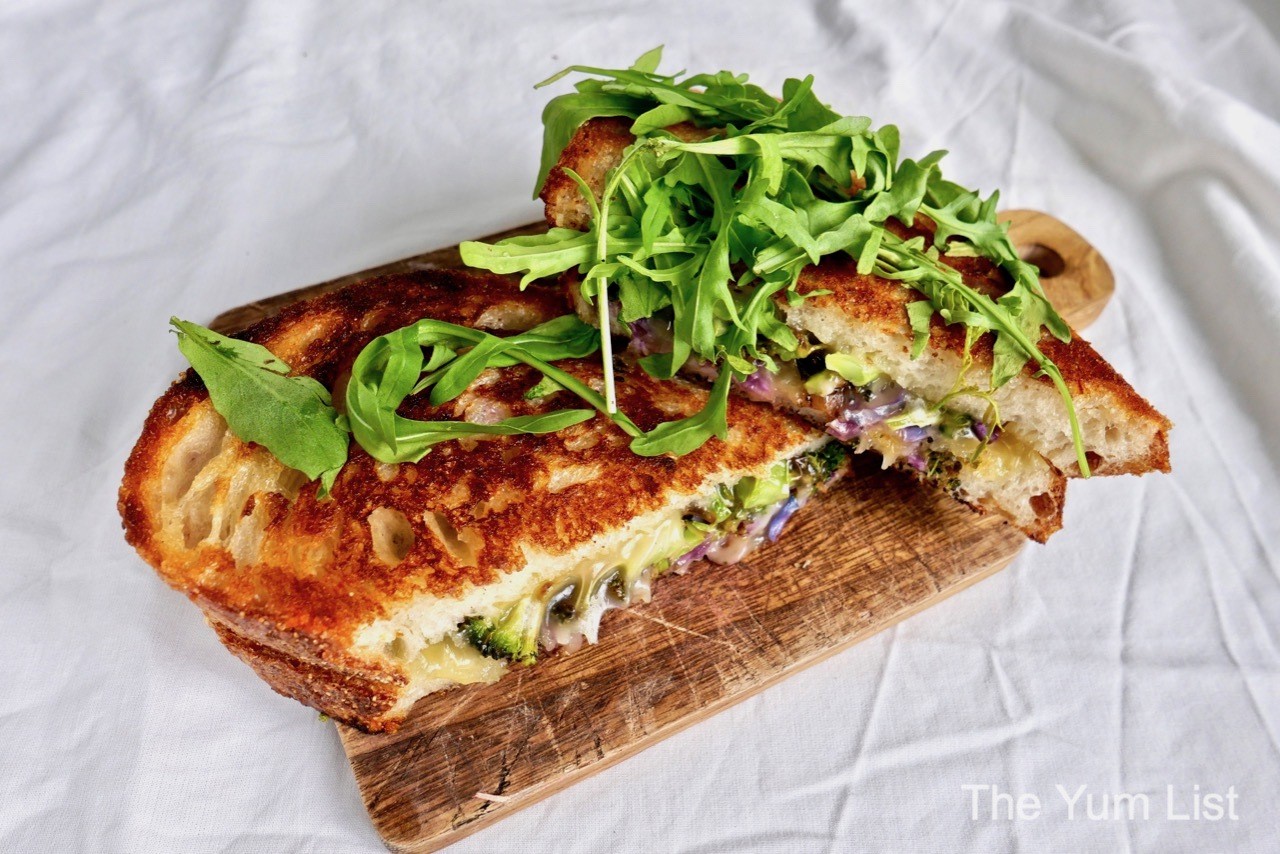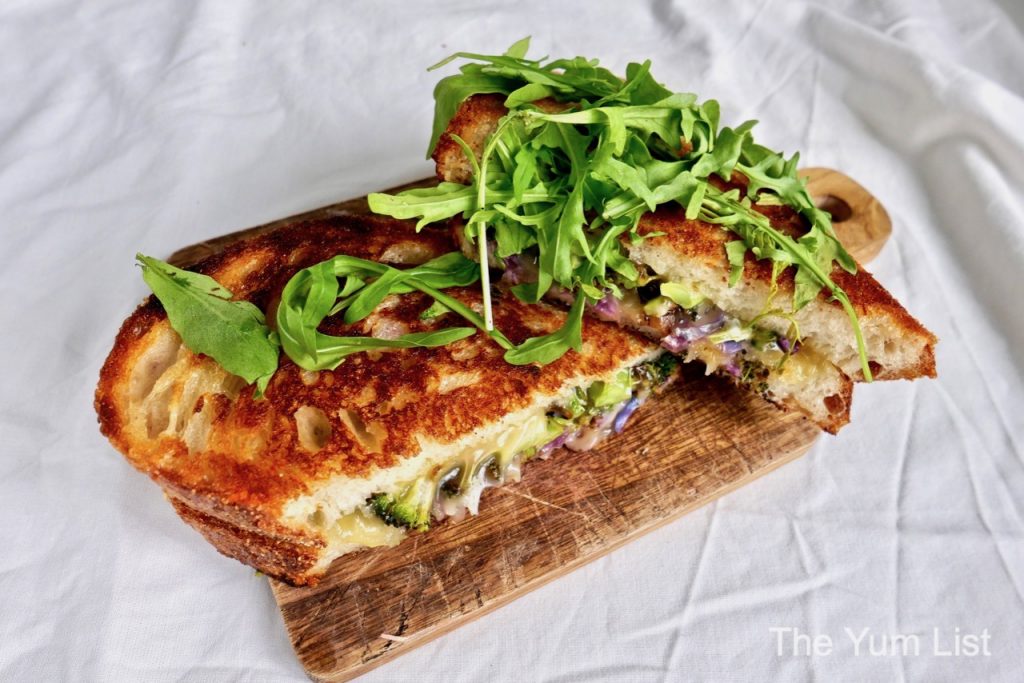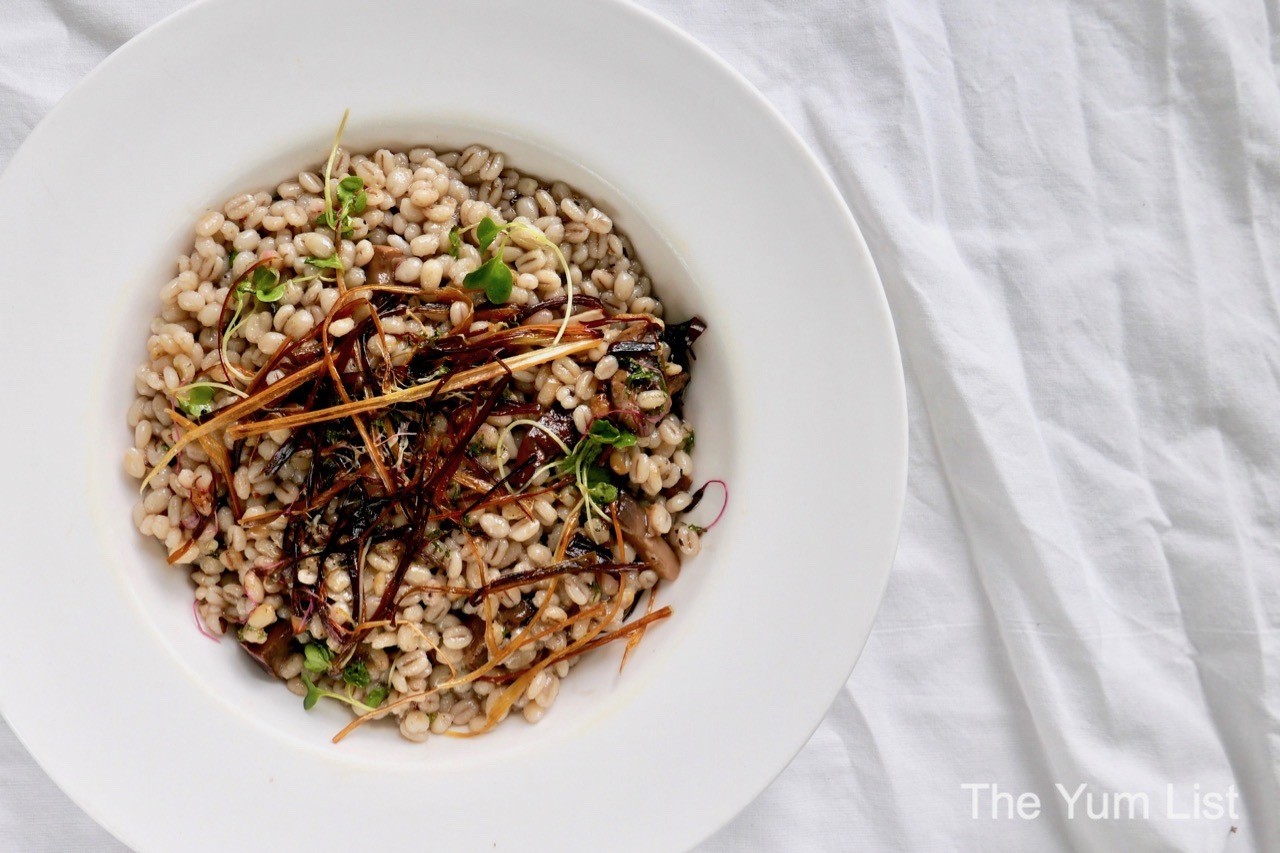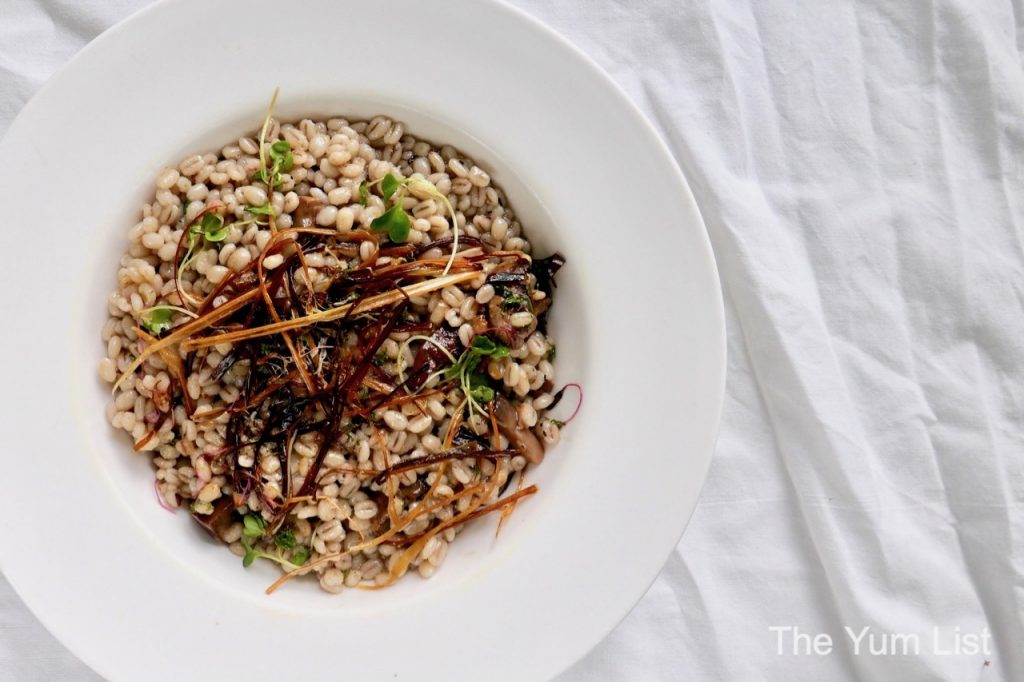 Smalls Bites
Hot Ones (RM 18) are a tasty snack made on protein by local plant-based producer Phuture. With vegan protein and meat alternatives on the rise, it's fantastic to see a Malaysian company in the supply chain. These hot ones are vegan popcorn chicken with buffalo sauce and vegan ranch dressing.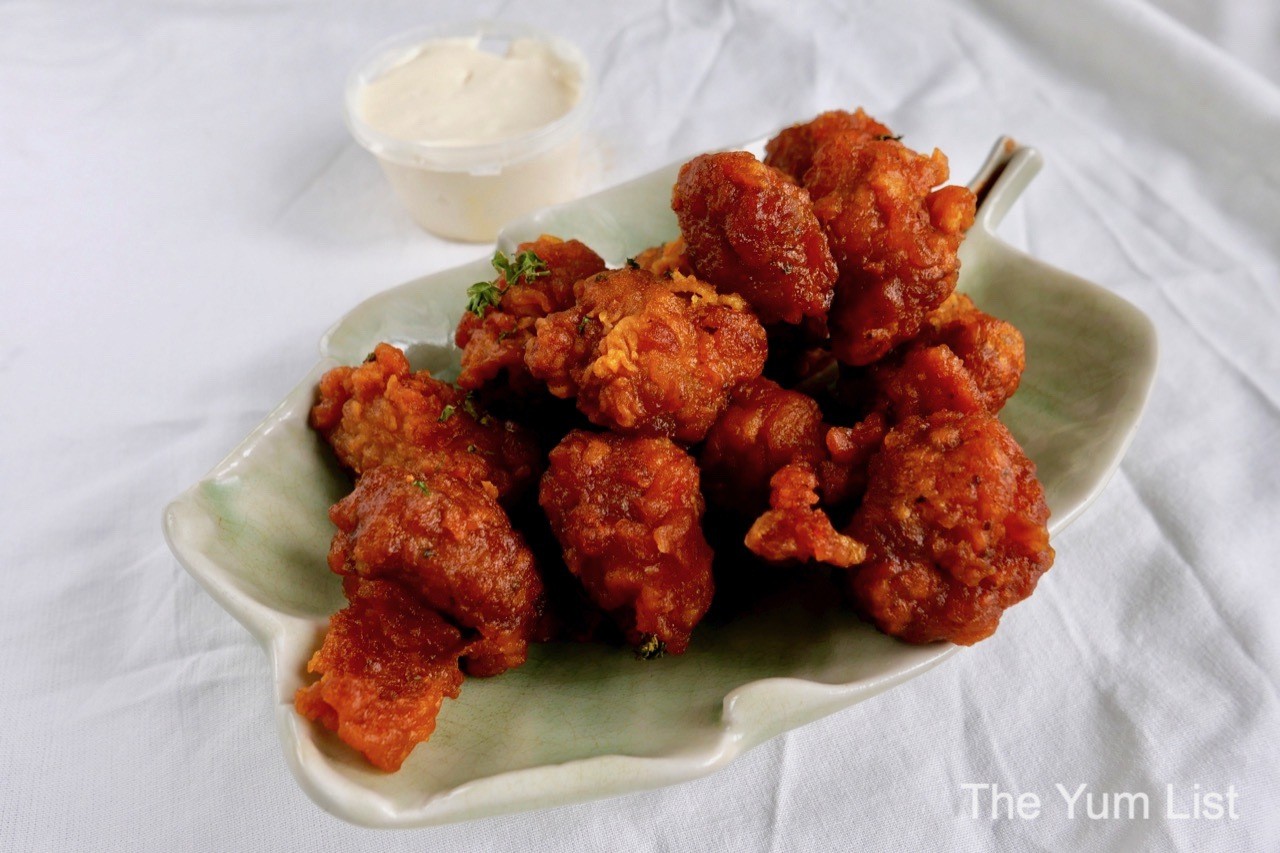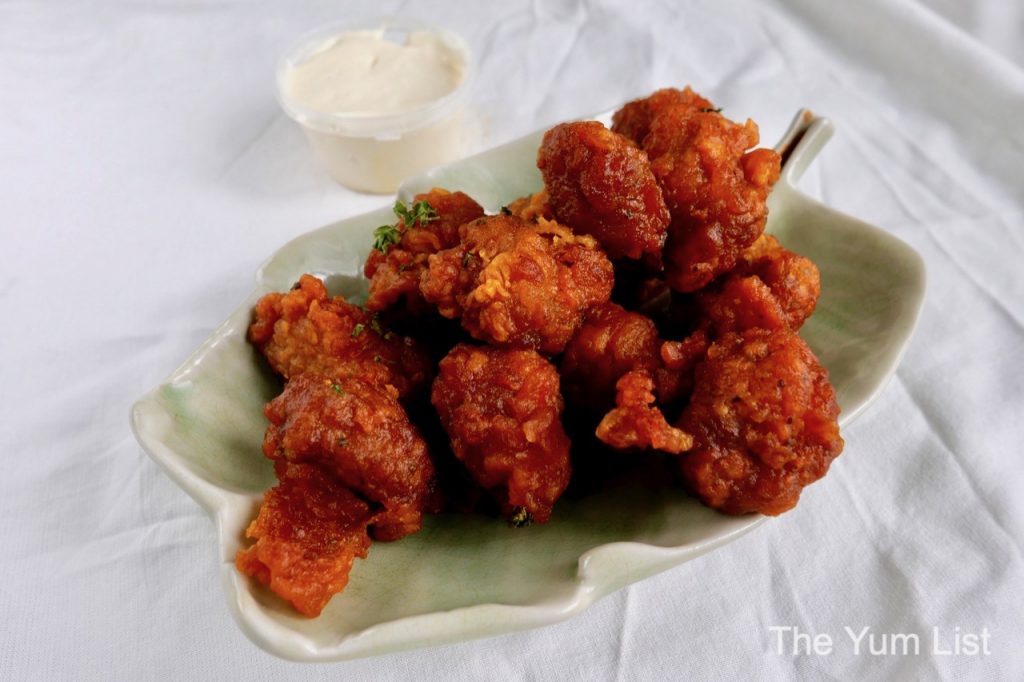 Gluten-free & Vegan Bakes KL
We conclude the meal with two vegan desserts – Pecan Pie (RM 16), which is also gluten-free and a Chocolate Banana Cupcake (RM 12) with coconut cream frosting (RM 12 vegan). The pecan pie goes fabulously with Nourish by KHB's black cold brew, and the cupcake sits nicely with the cold brew with oat milk.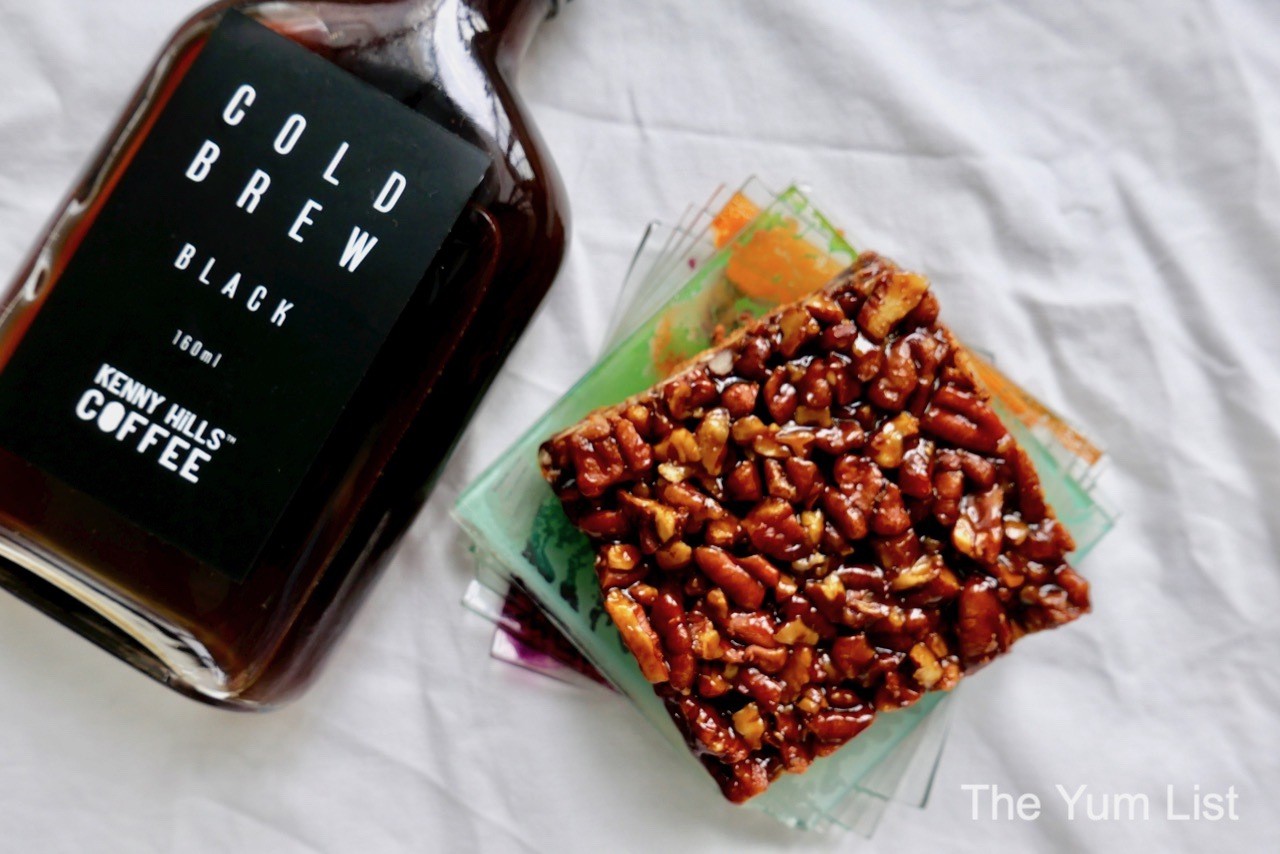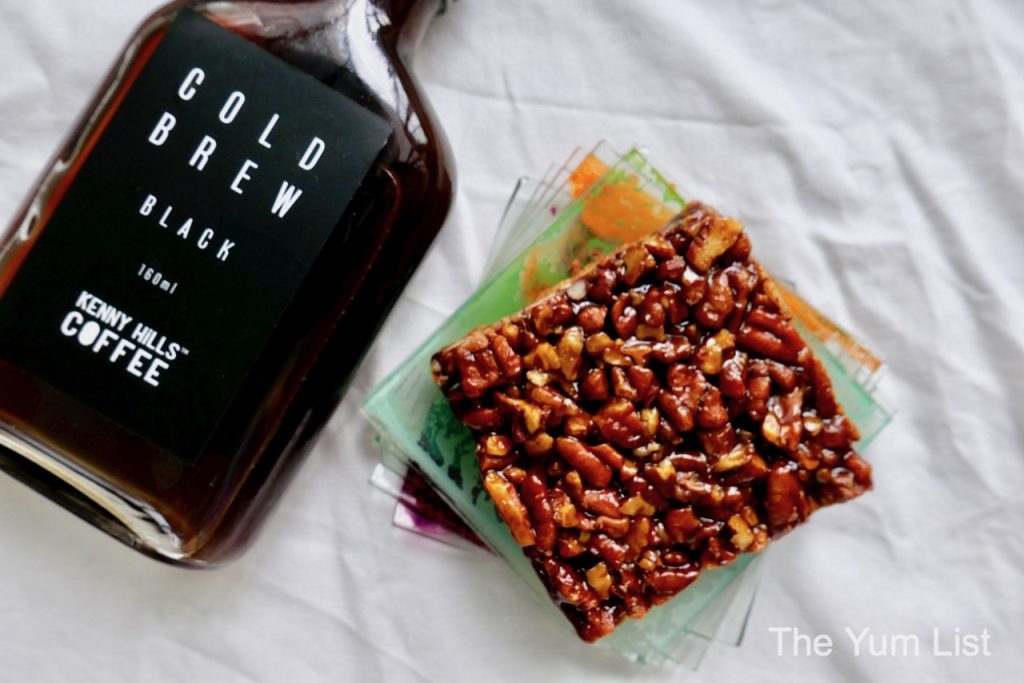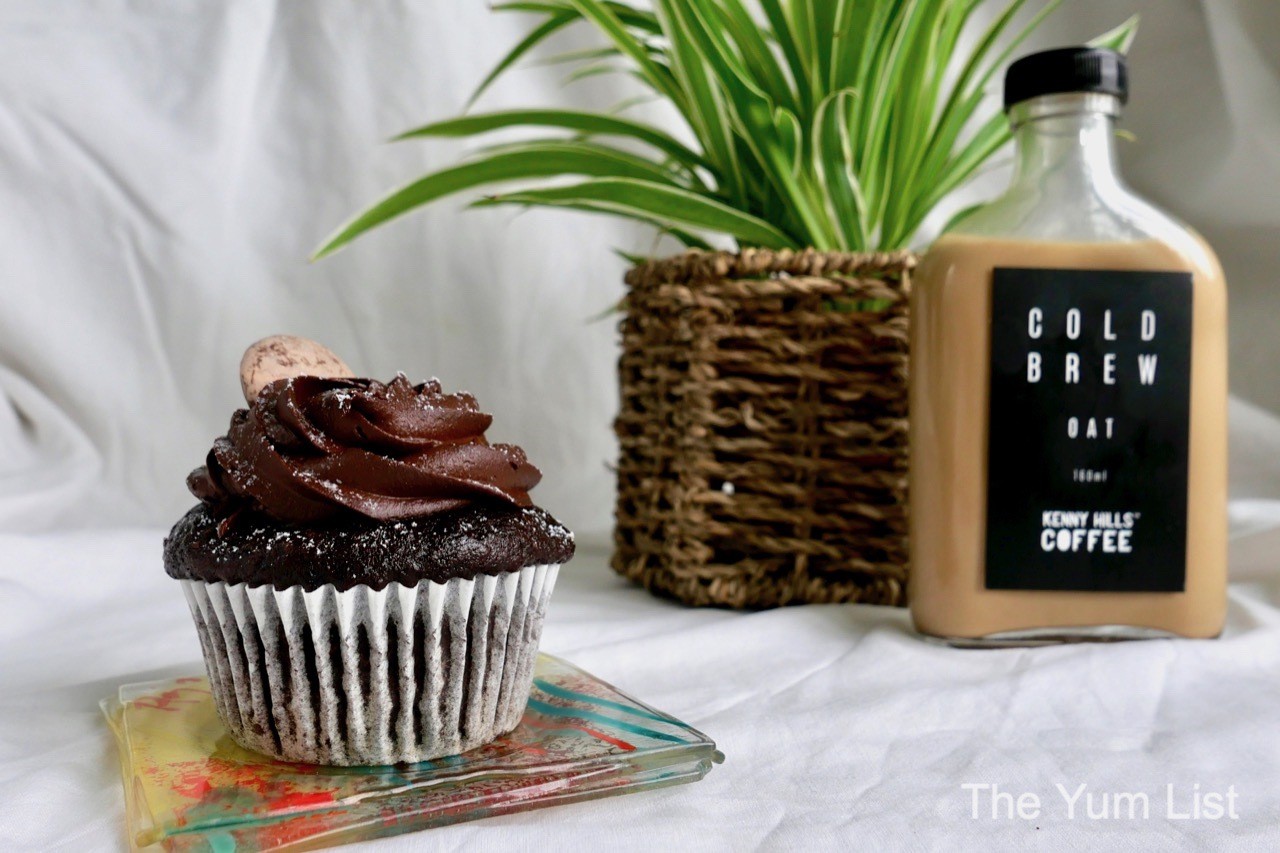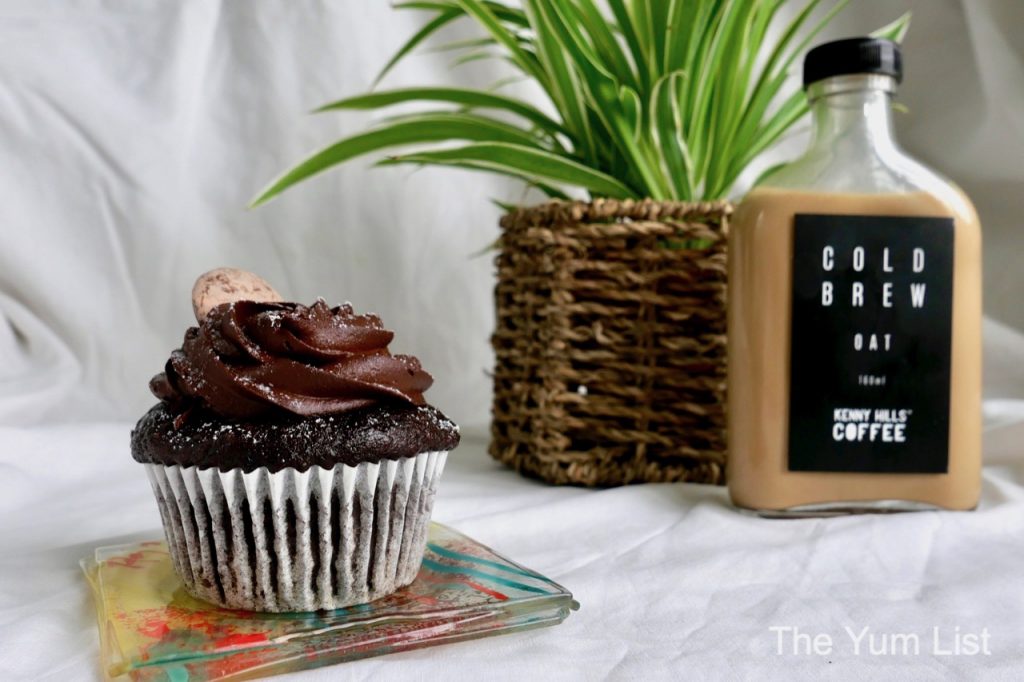 Drinks
As mentioned already, Nourish by KHB has Black Cold Brew (RM 15) and Cold Brew Oat (RM 20) that transport well and make fine companions to any of their baked goodies. Additionally, several chilled drinks are the perfect refreshment in warm weather. The Green Latifah (RM 19) made with matcha, avocado, almond milk, bananas, and dark chocolate could be a meal on its own. I could see myself having a Ginger Turmeric Wellness Shot (RM 8) daily. Their House-brewed Kombucha (RM 15), slightly sweet, slightly tart, slightly sparkling, might just be competition for replacing an afternoon cocktail (well, maybe, I may just have both).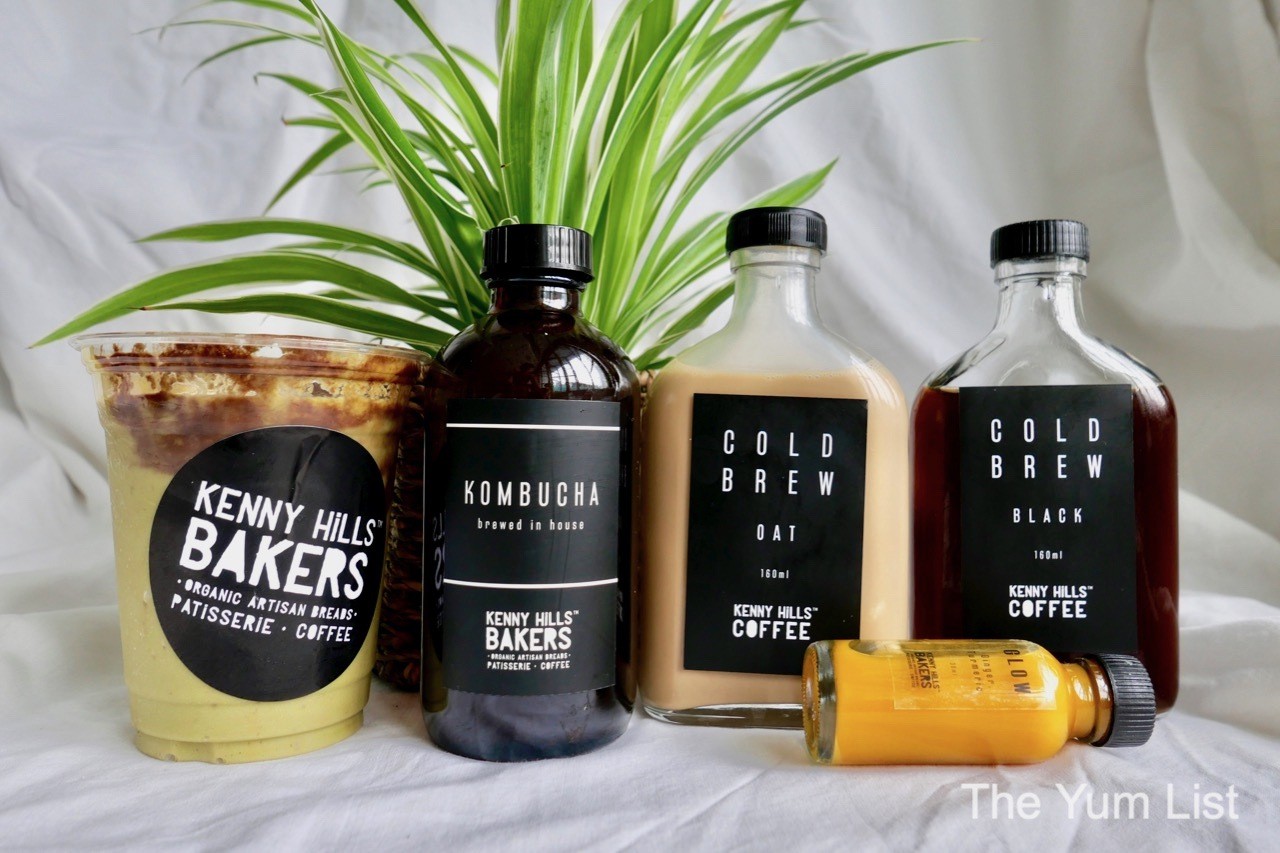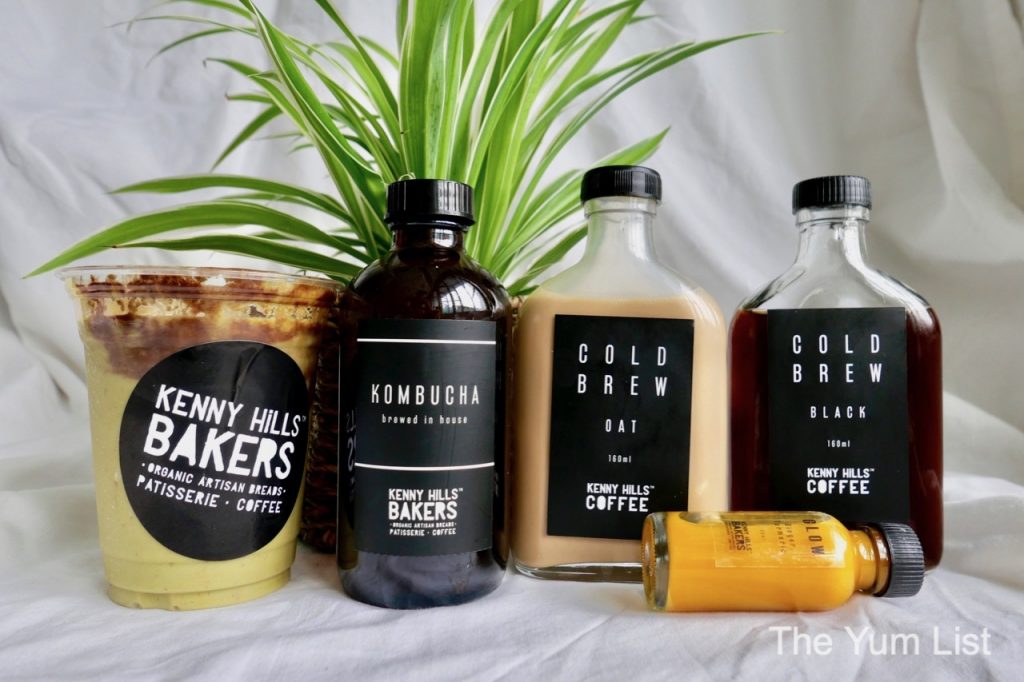 How To Order Gluten-free, Vegan, Keto and Healthy Choices from Nourish by KHB
Place your orders online via Beepit or call +603 2011 6990. Operating hours over MCO are 8 am – 4 pm.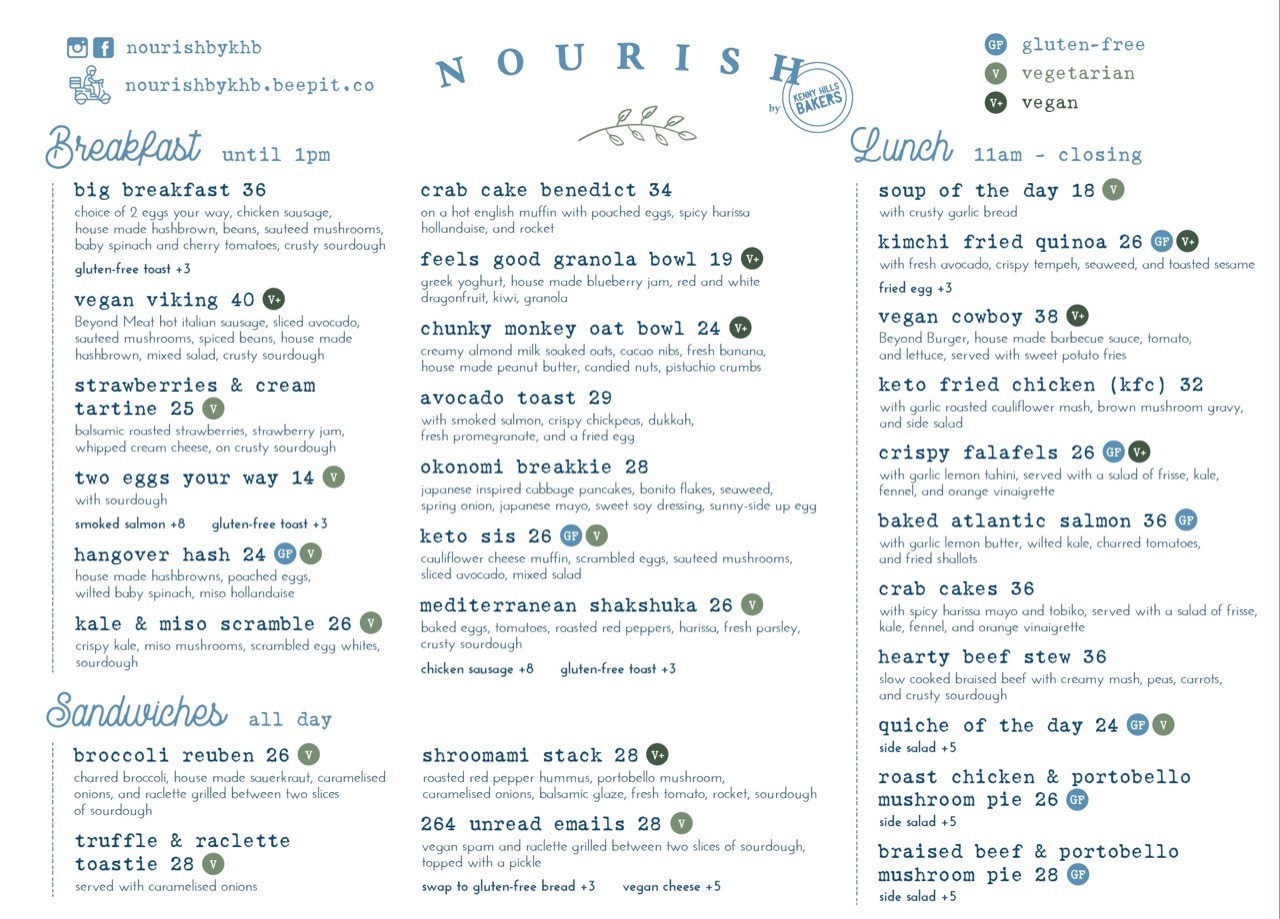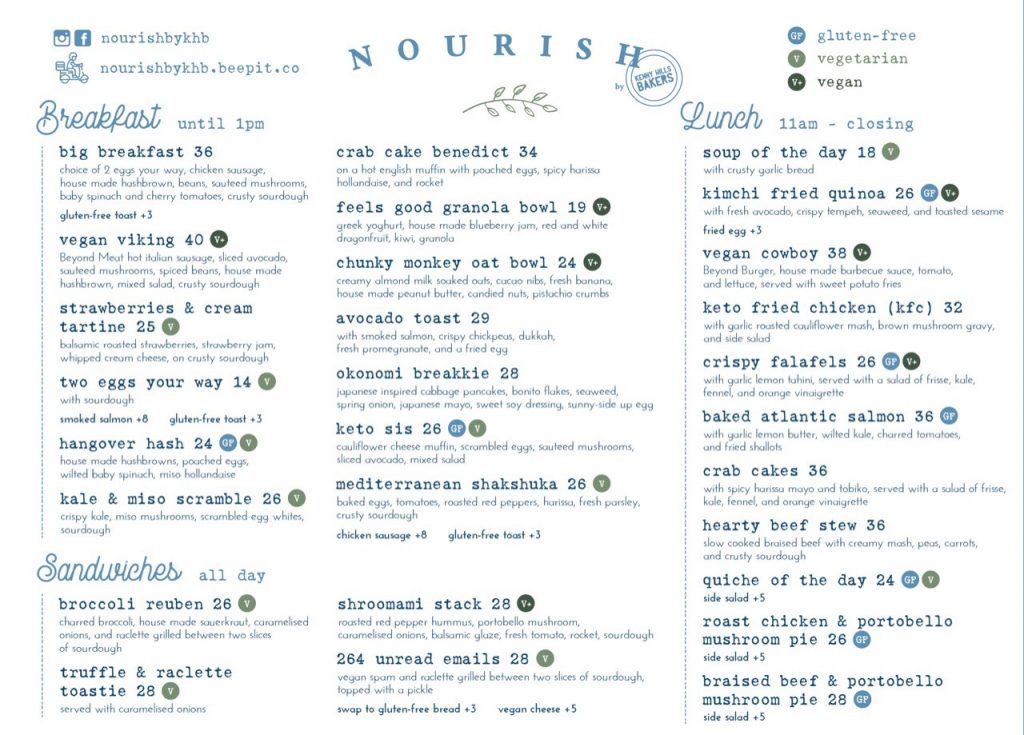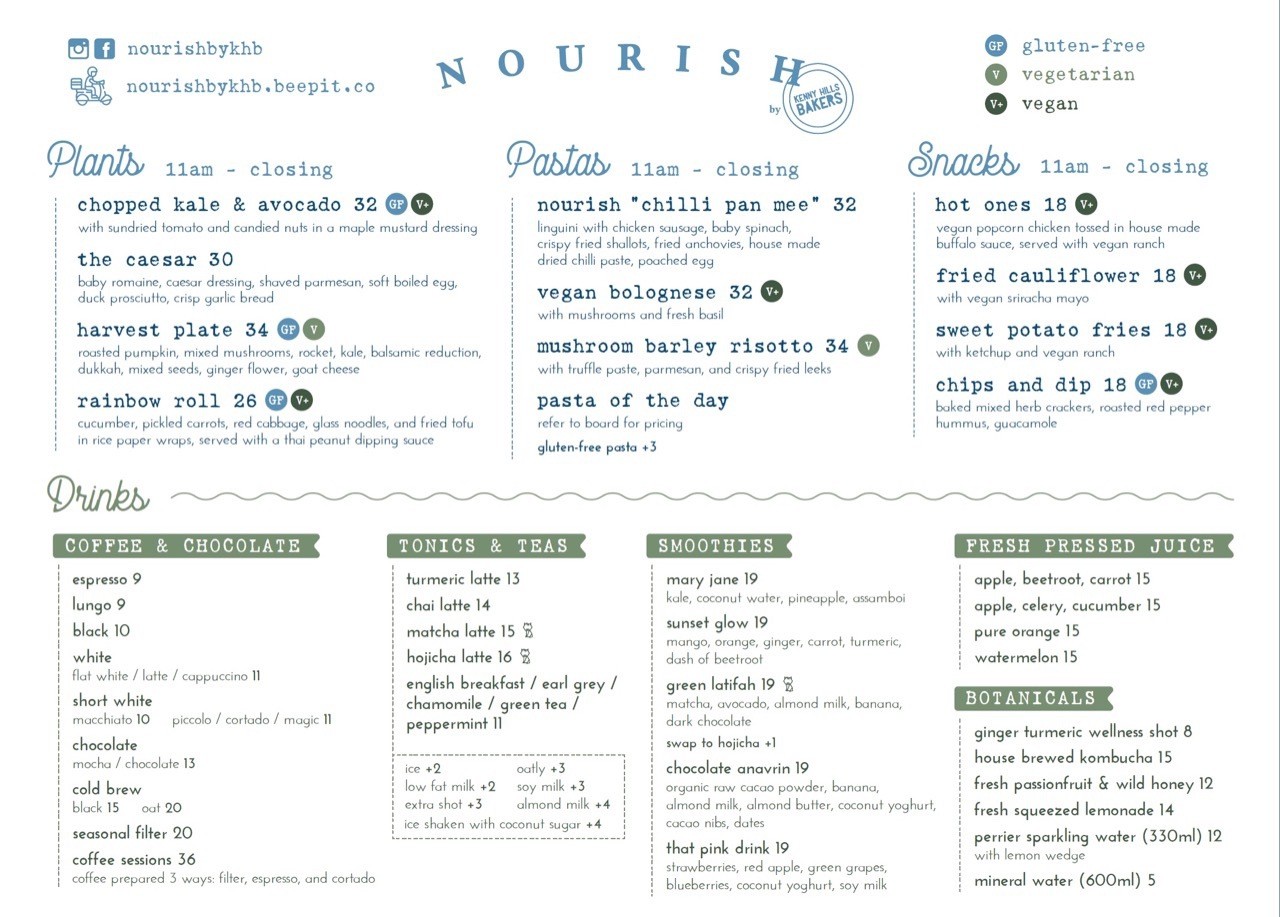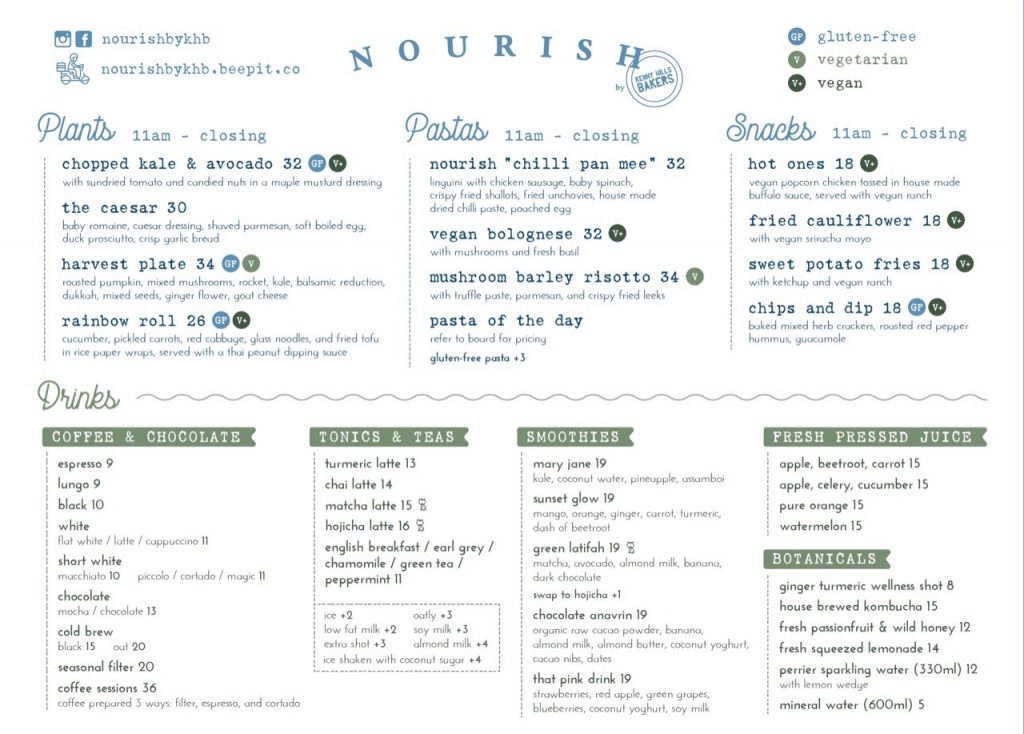 Nourish by KHB
Gluten-free, Vegan, Keto & Healthy Choices
No. 35, Jalan Medan Setia 1, Bukit Damansara
50490 Kuala Lumpur, Malaysia
+603 2011 6990
www.facebook.com/nourishbykhb IG: @nourishbykhb
Find more delivery options in KL here and stay up-to-date with the latest gourmet and travel recommendations for Malaysia here and here.