Home Chef Series KL
Monica Tindall
The team behind Eat and Cook have just made preparing chef-quality meals in your own home accessible to even the most reluctant of cooks. With their Home Chef Series sets, you can serve up restaurant-quality food in your own home and pretty honestly claim that you "did it yourself."
The Home Chef Series includes ingredients for a three-course meal and video instructions on how to prepare each course. It makes for a fun evening to spice up any lockdown and a creative way to celebrate special occasions.
Eat and Cook's Home Chef Series meal kits are prepared fresh the day of delivery, ensuring everything is aligned for making a fancy meal in your own kitchen. You'll need to give the team at least two hours advance notice for the set, but a day's notice is ideal. The box is priced at RM270 nett for two pax, and you can add on a bottle of sommelier-chosen wine for RM150.
Home Chef Series Menu
Customers can choose from two starters, three mains (for wagyu add on RM160) and one dessert.
Starters
Of the starters, we tried the Seared Canadian Scallops with Pumpkin Puree and Amberjack Tataki. At first, I felt a little overwhelmed by all of the ingredients. I don't cook a lot anymore, and there were sometimes more than a handful of packages for each recipe. But I quickly discovered that everything was clearly labelled and easily sorted.
Once I'd organized the ingredients, I matched each to Chef Lee Zhe Xi's short video. Most dishes required some simple cooking such as pan-frying, heating in the oven or boiling in a pot of water, and then plating. There was enough hands-on work to get satisfaction from "doing it yourself", but not so much to make it tiresome.
The scallops were plump specimens that I pan-fried until golden and then plated with kabocha pumpkin puree, curry tuile and pickled cauliflower. The fish only needing plating with burnt coconut, assam dressing and ulam herb oil. I think they turned out rather nicely, don't you? PS. Both were absolutely delicious.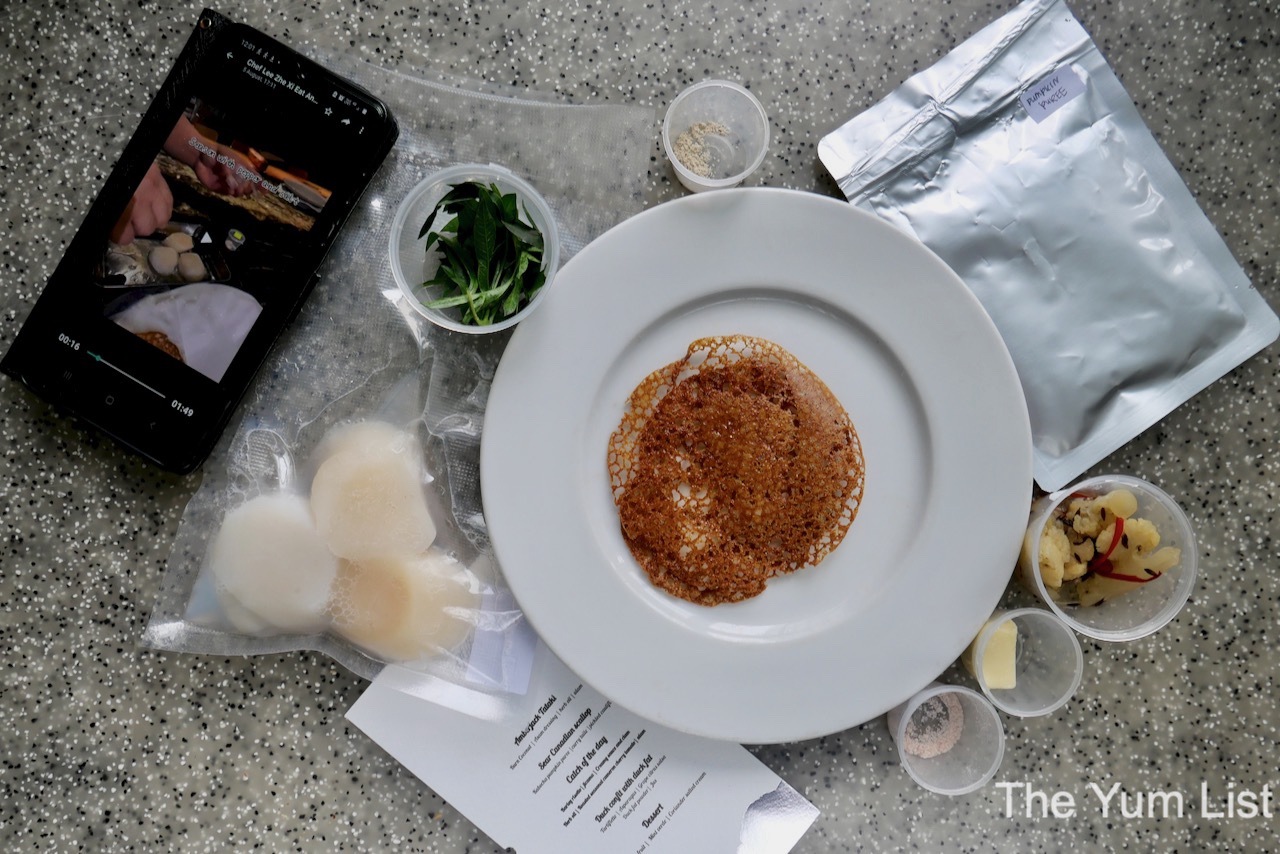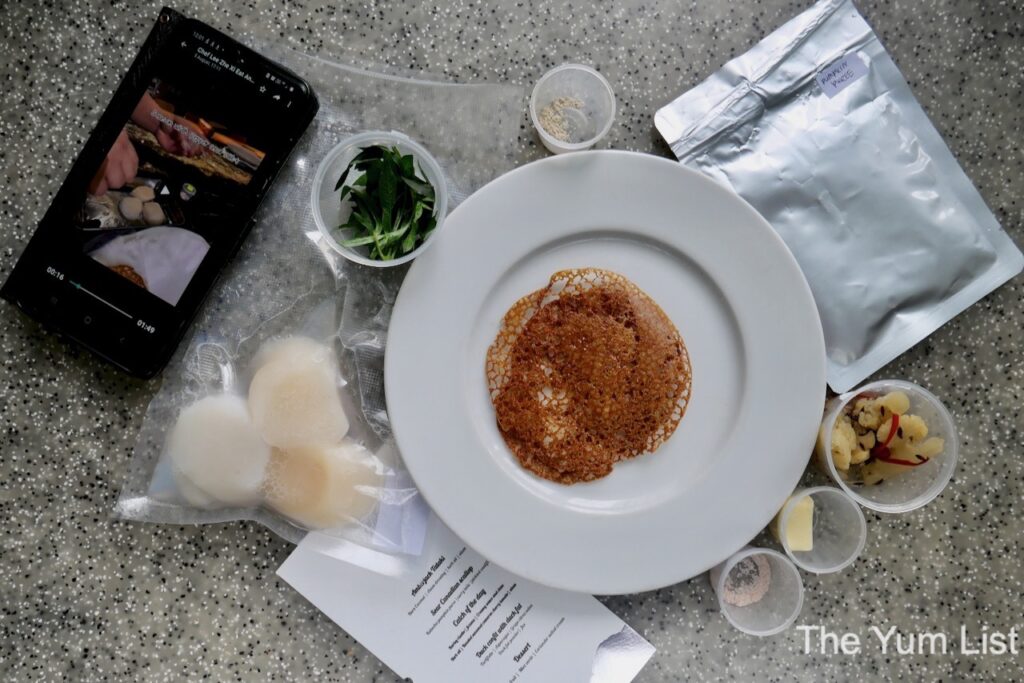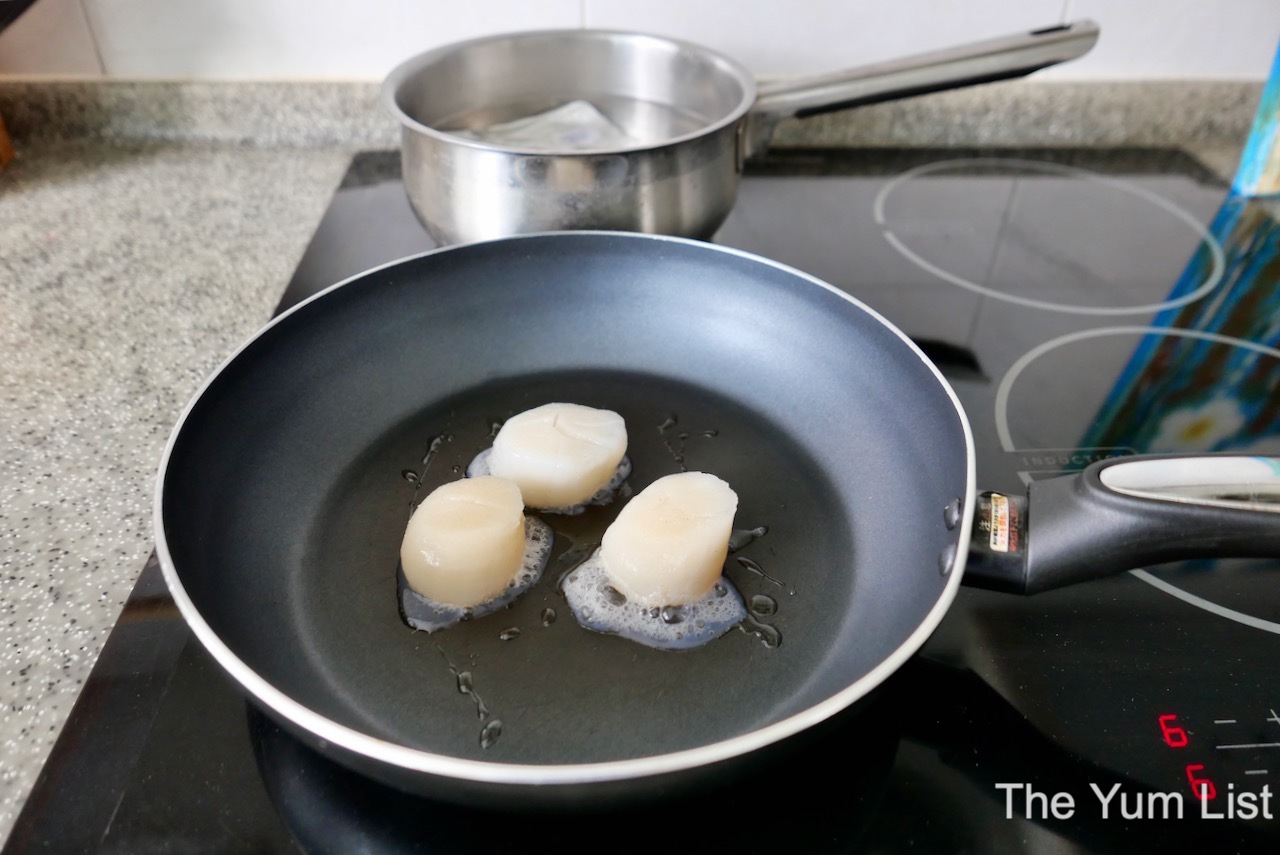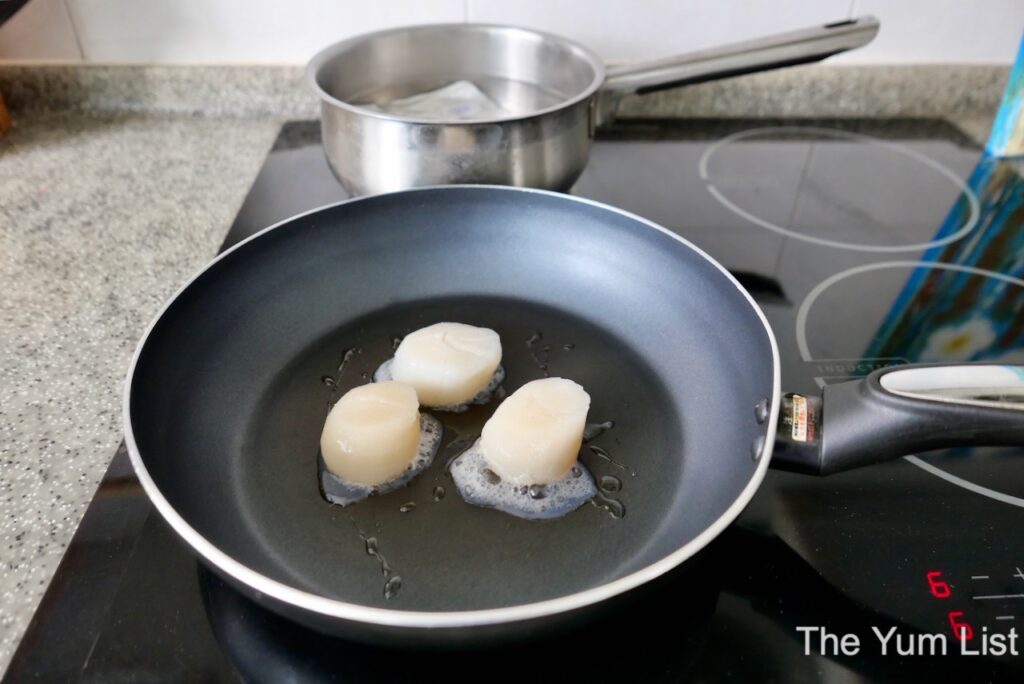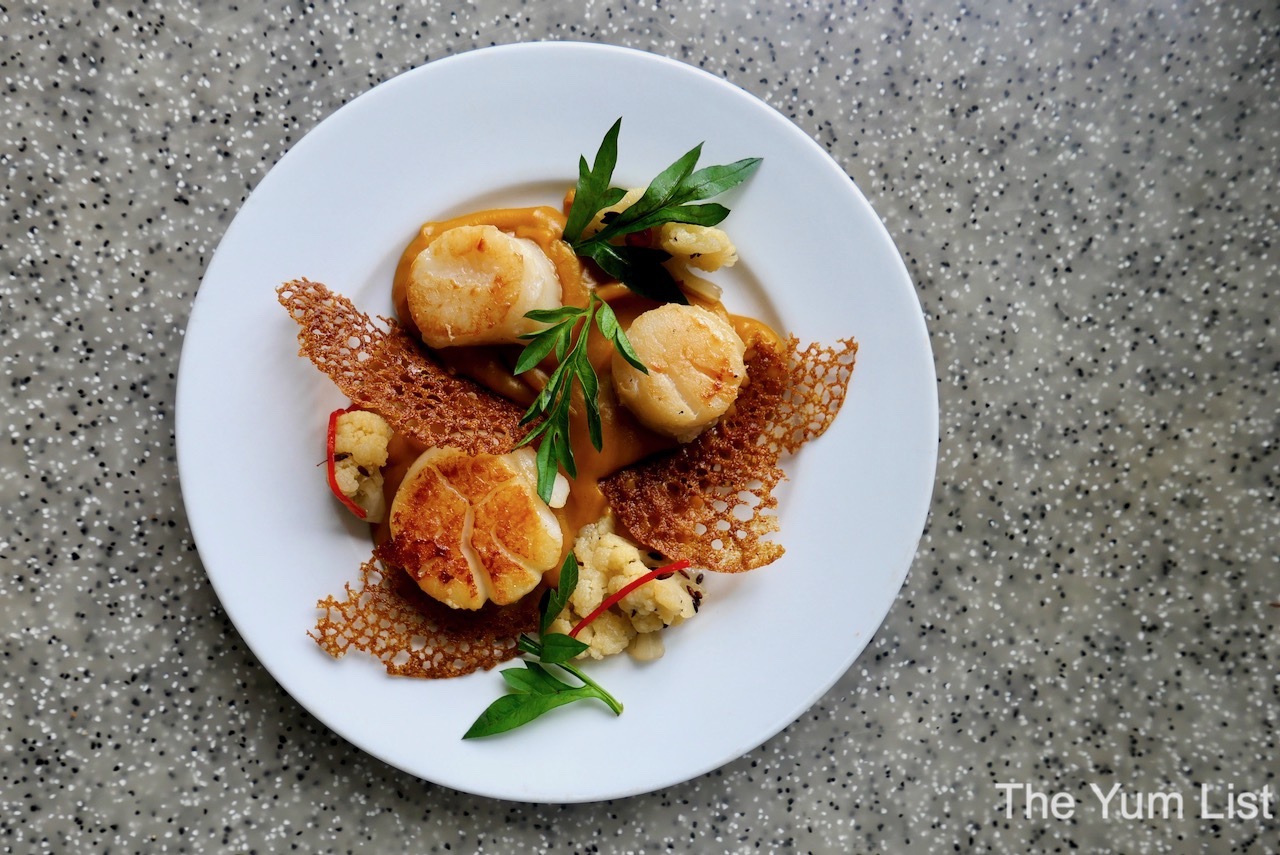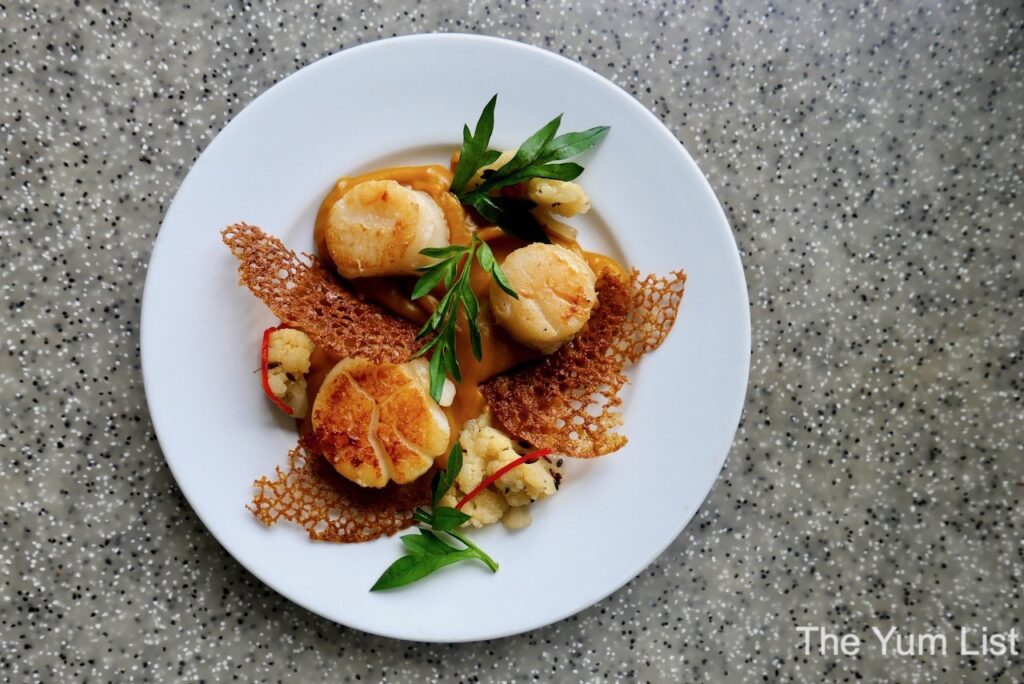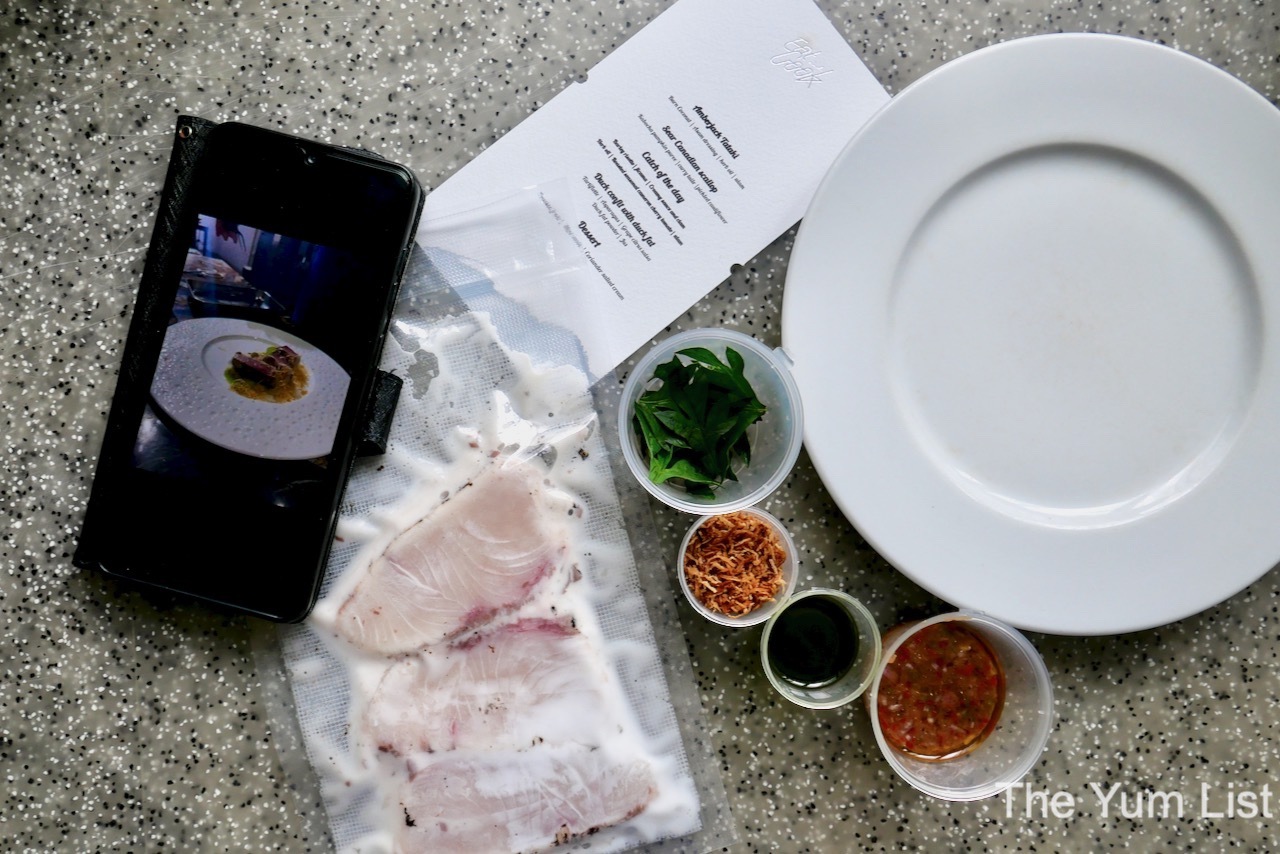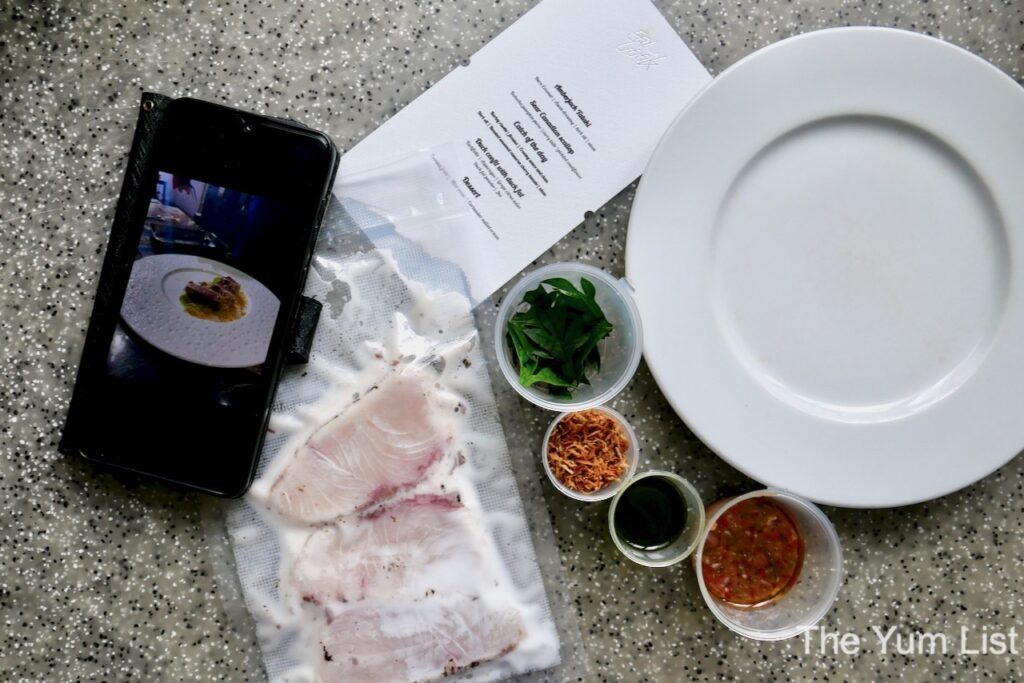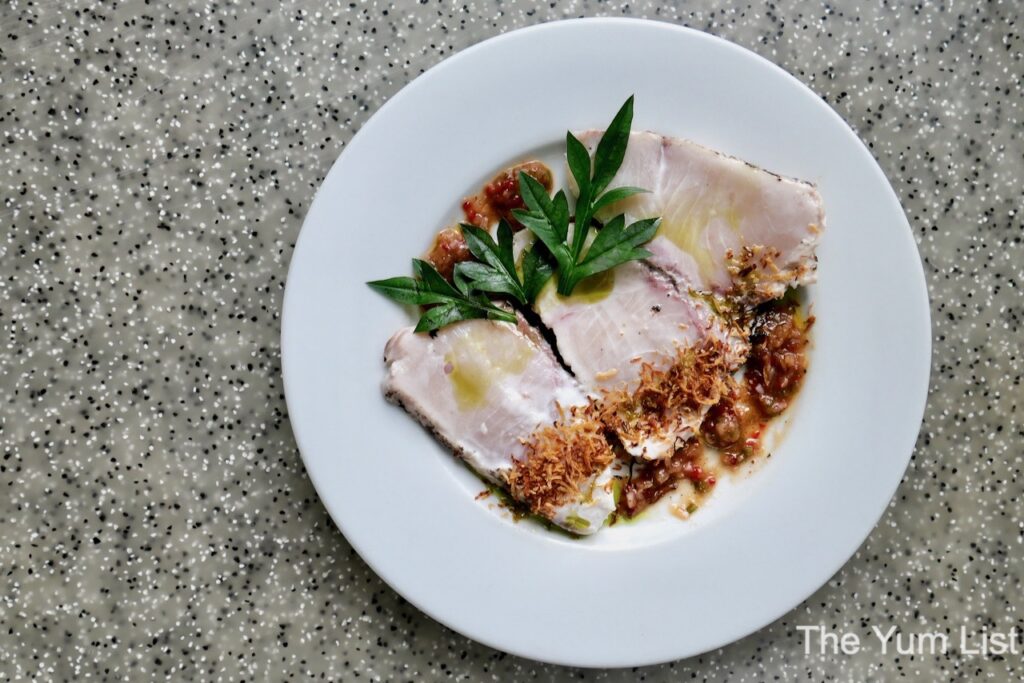 Home Chef Series KL – Mains
Duck, fish or wagyu were the main dish selections. The beef is an upgrade, and you'd pay an additional RM160 if you wanted the Sanchoku grain-fed 300-day wagyu steak MB6/7. We were happy with the poultry and catch of the day.
For the first, I heated the duck confit potato tartiflette in the oven, while the duck jus was warmed in a pot of bubbling water on the stovetop. It smelt so tempting as I took it out of the oven and arranged it on a plate. Pan-fried Cameron asparagus, grape salsa and duck fat powder gave vibrancy, a tang, and an additional level of richness to the dish.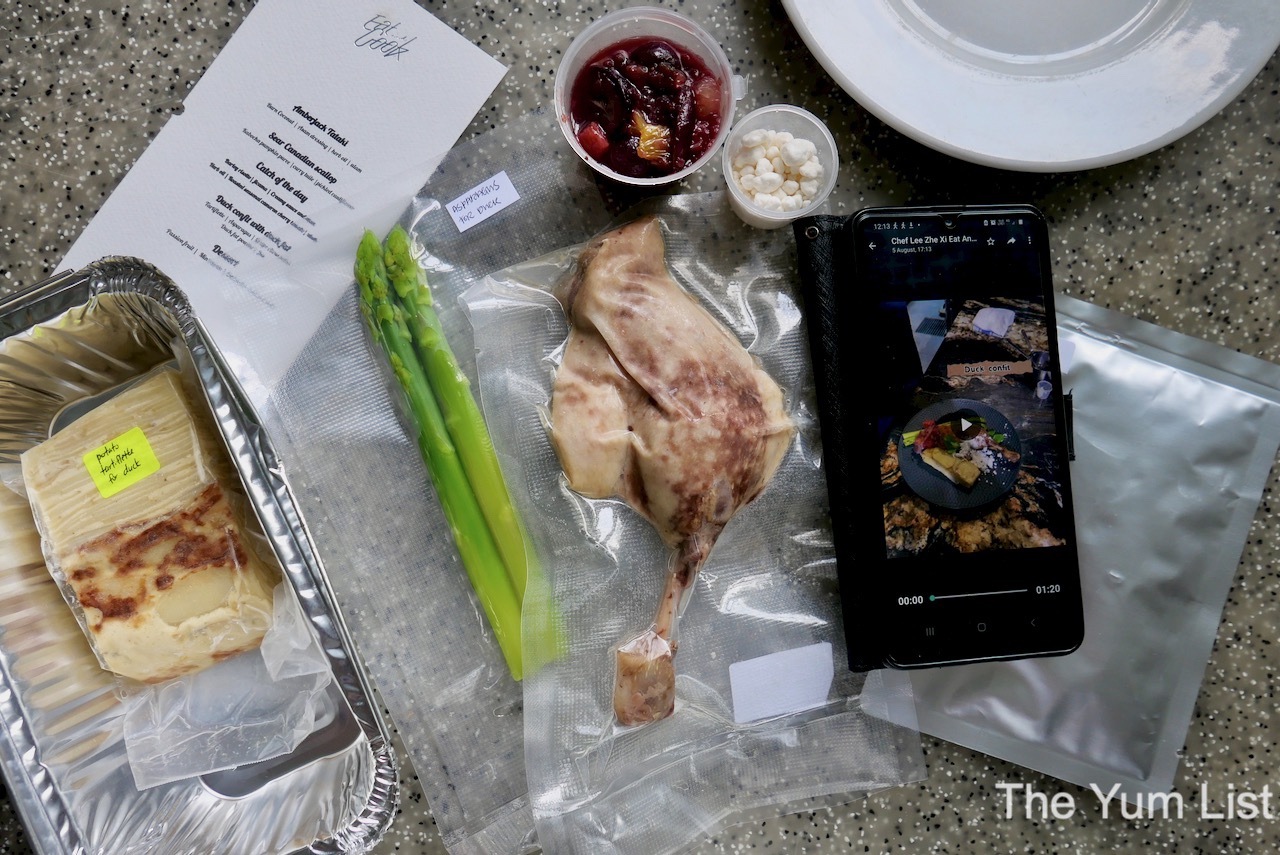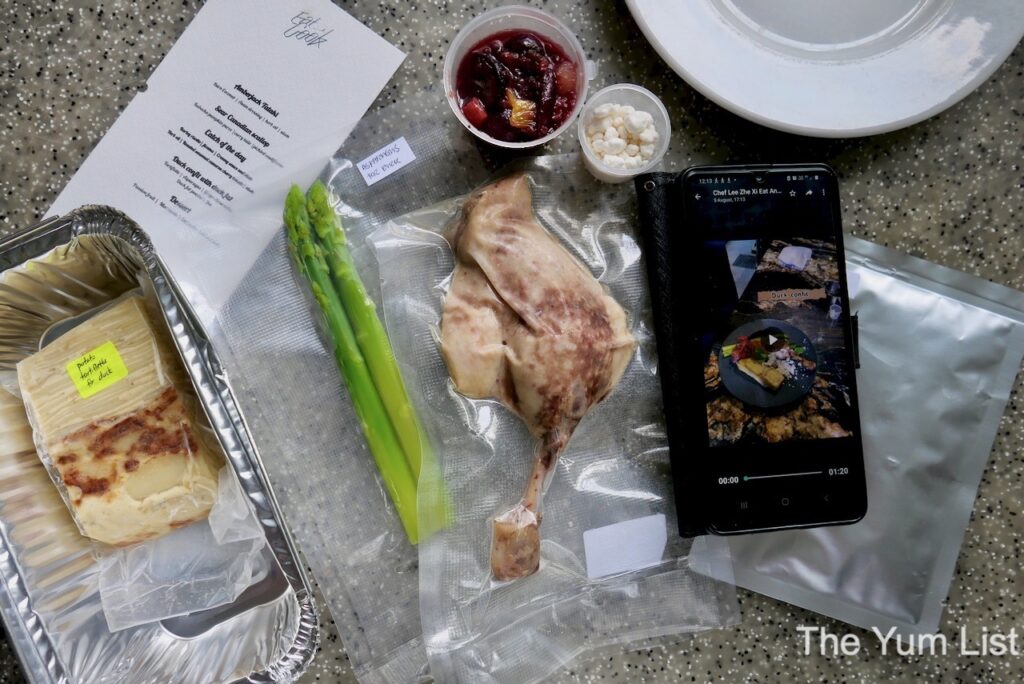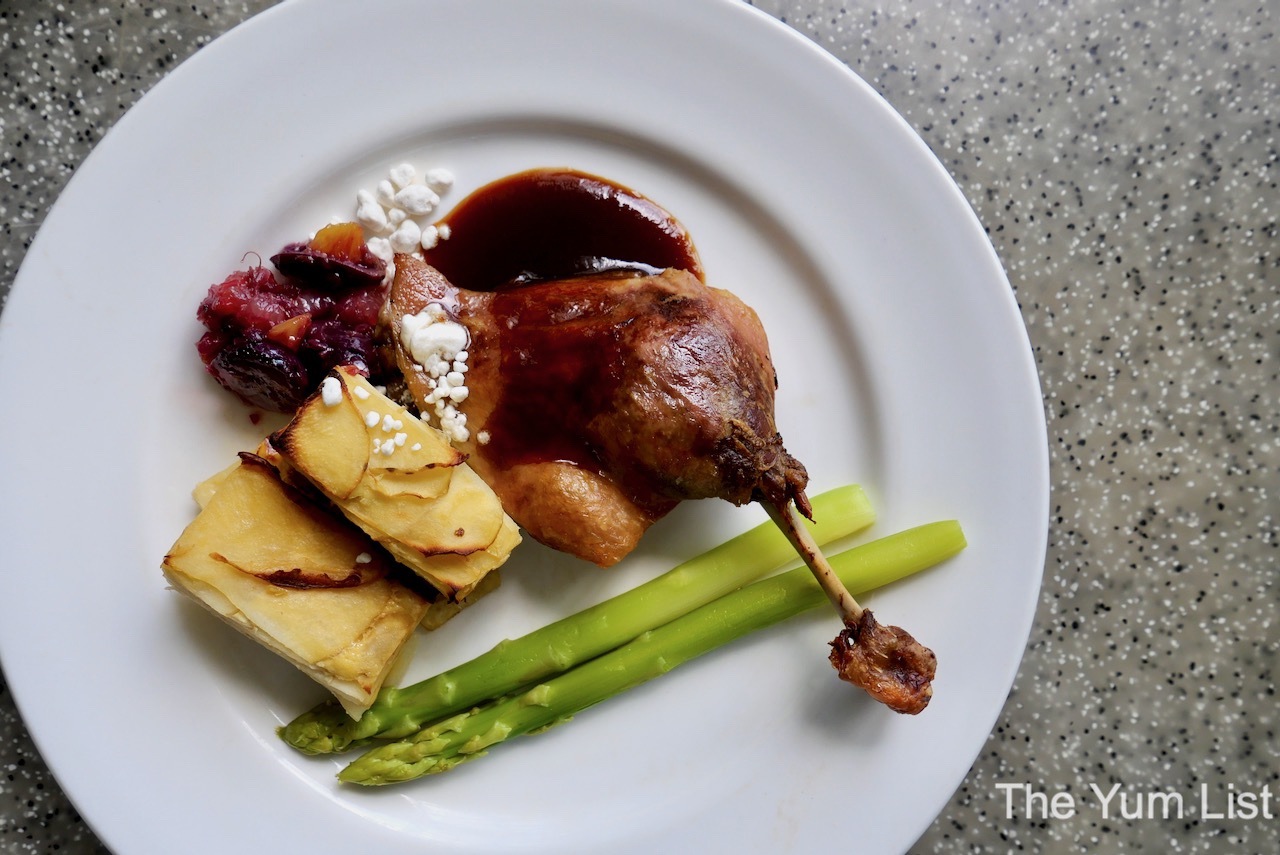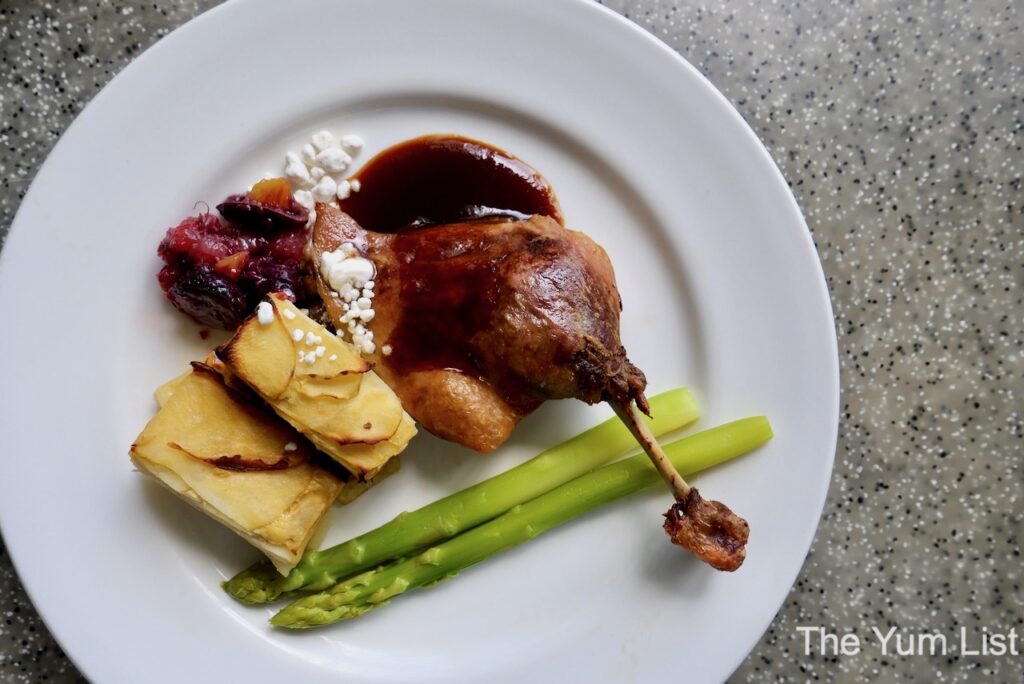 The fish was pan-fried on baking paper and served atop a chewy barley risotto (I loved the texture). A creamy clam and jicama white sauce contributed moisture to the overall profile. Creamy fish sauce, herb oil, raja ulam and roasted seasonal Cameron cherry tomatoes completed the meal.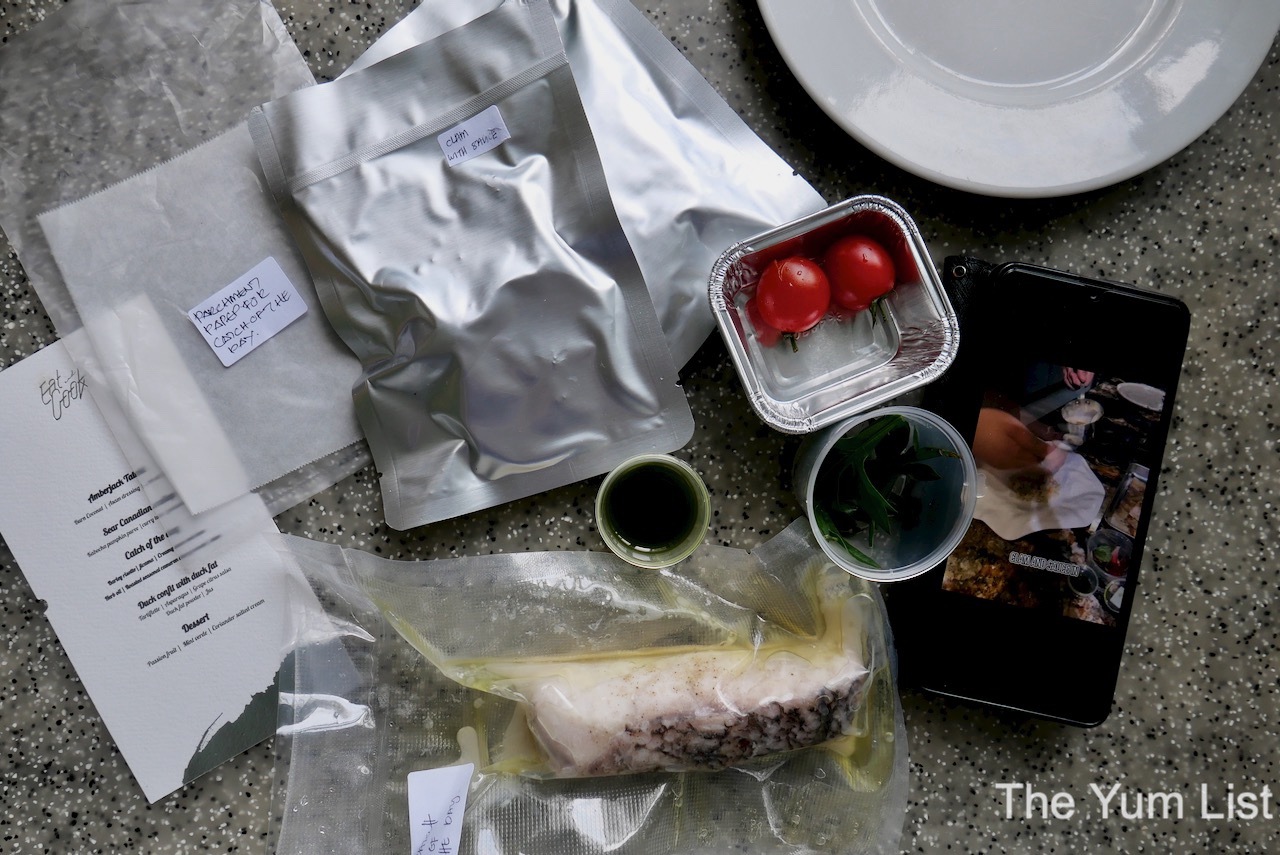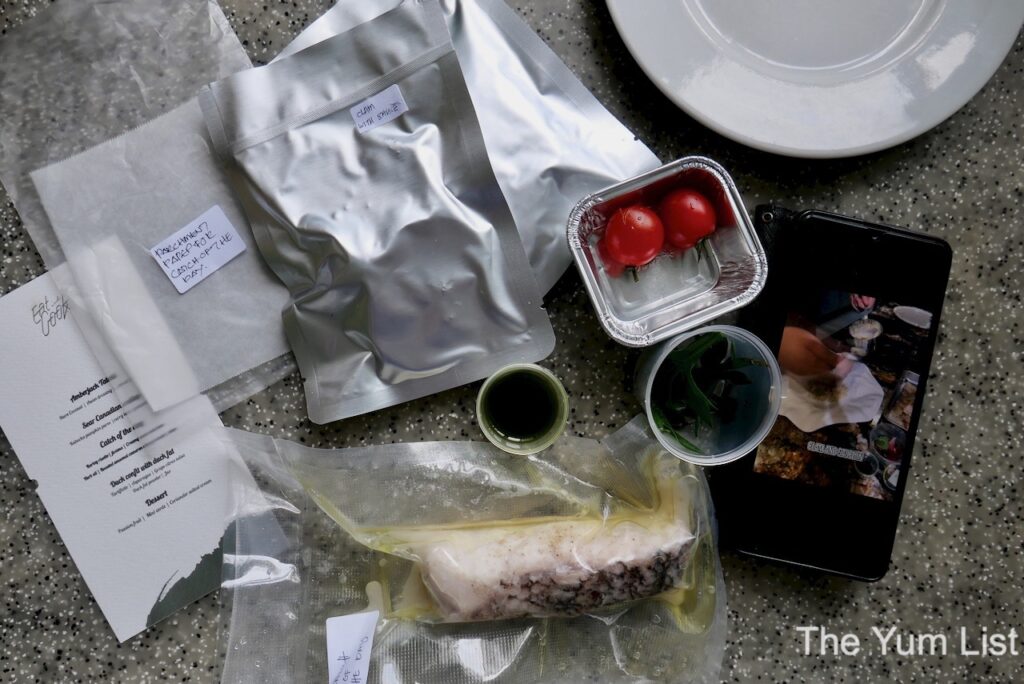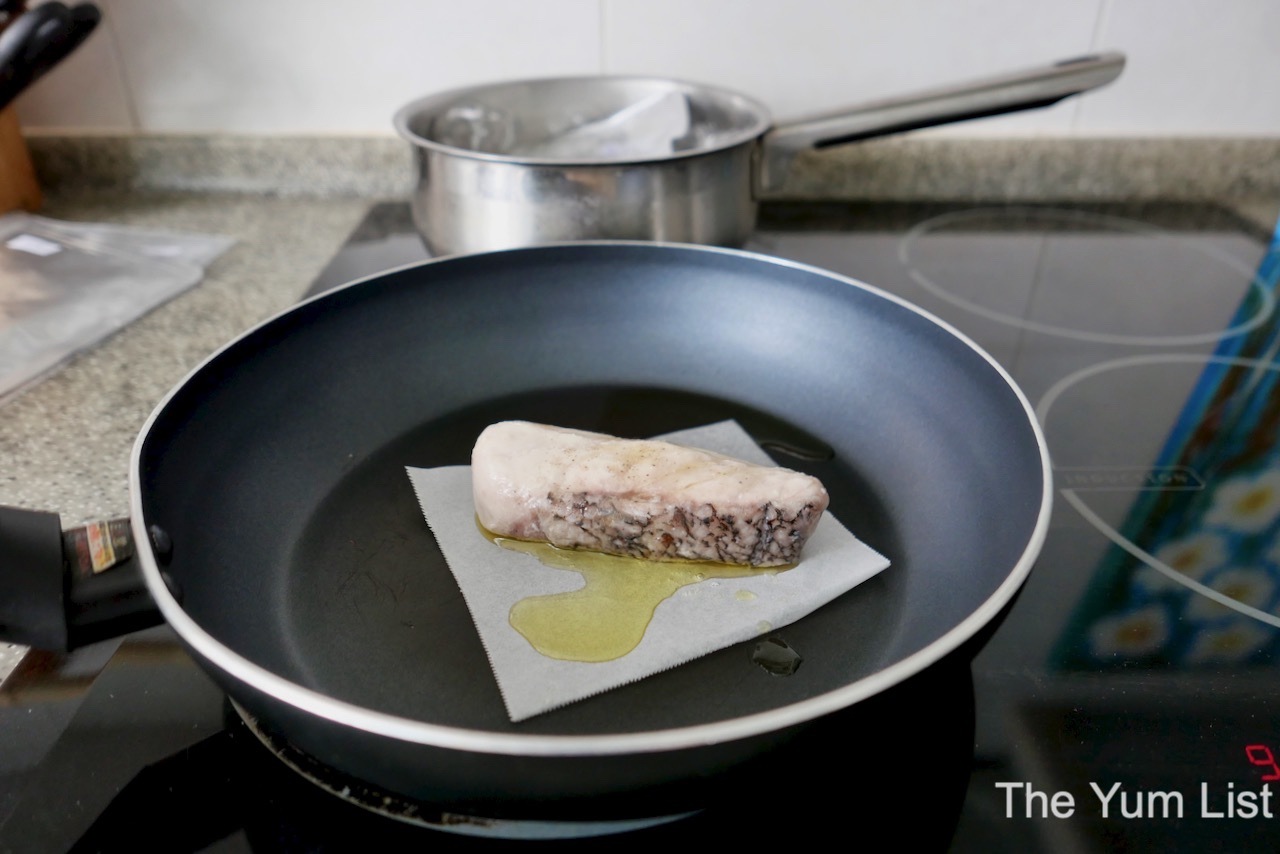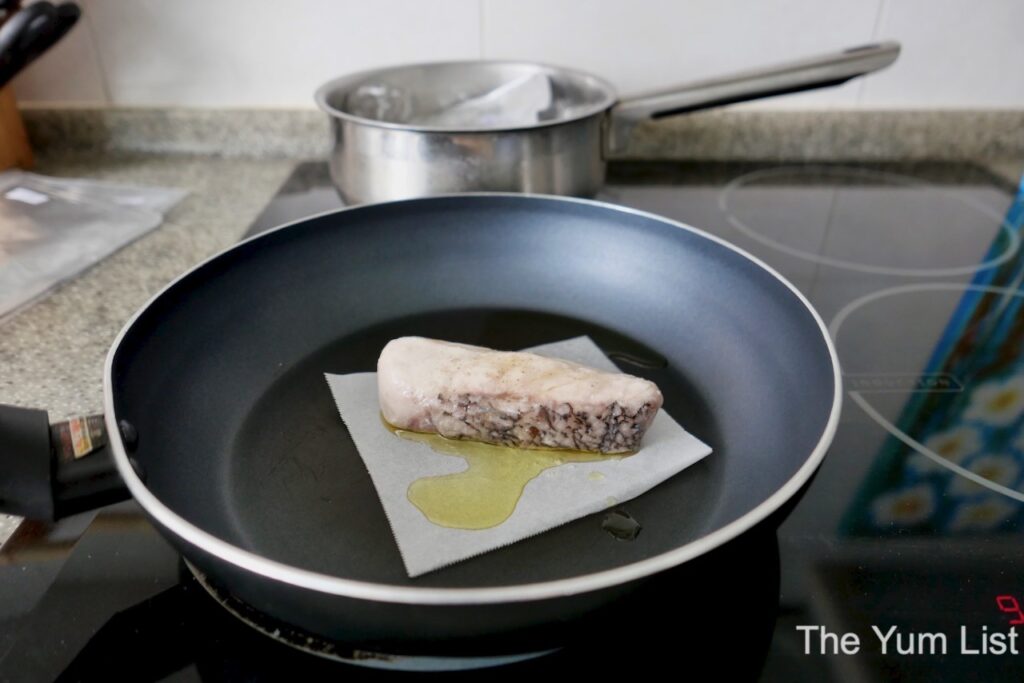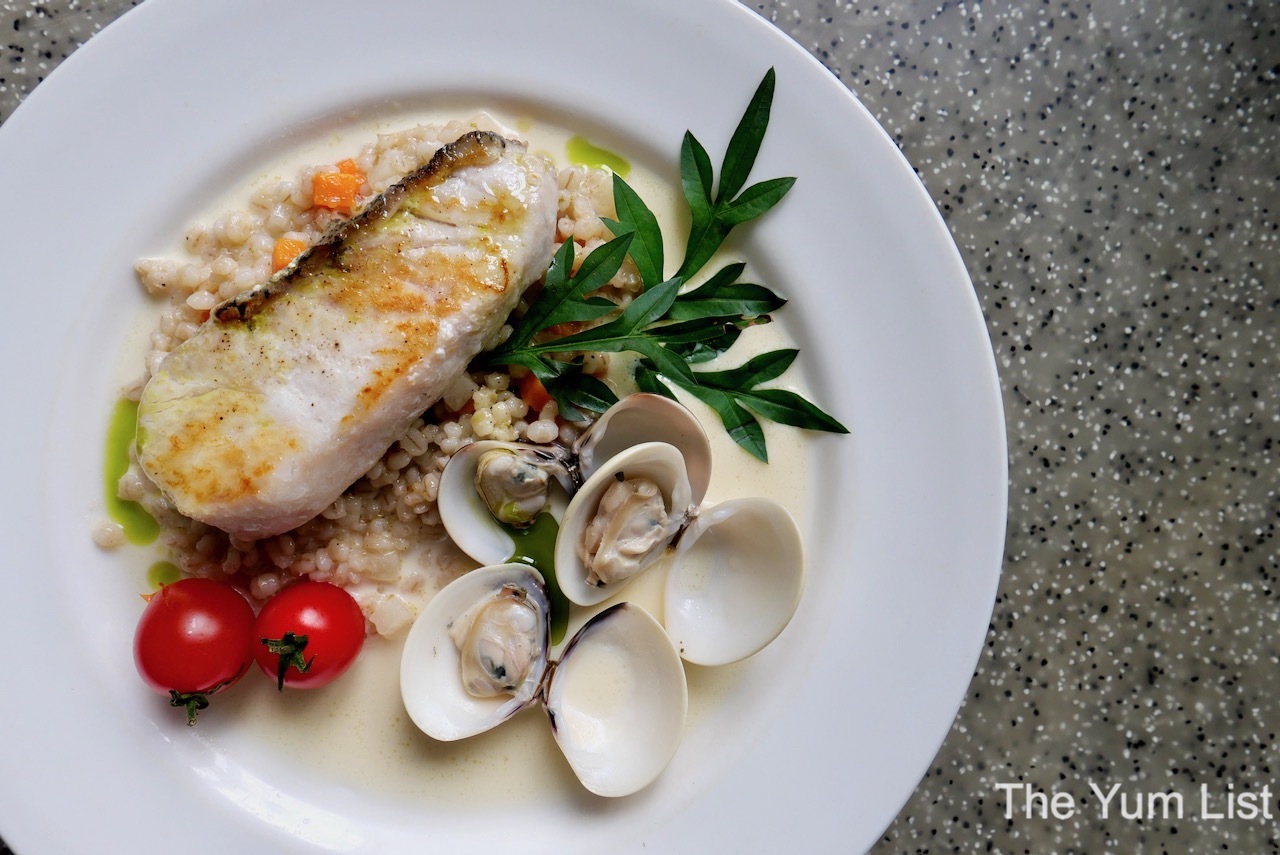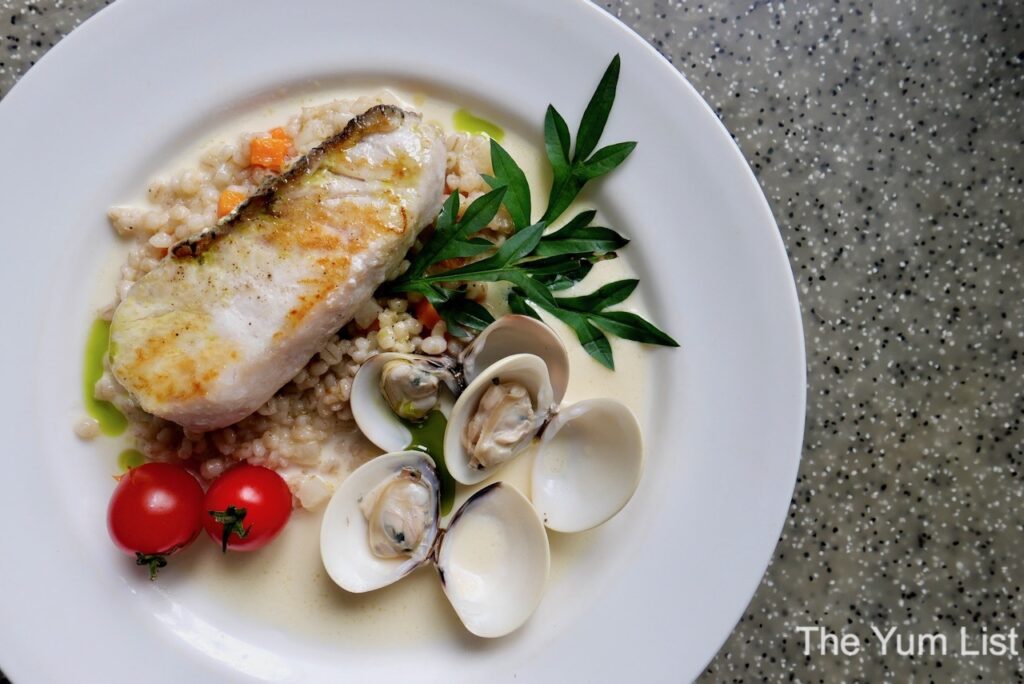 Dessert
The grand finale was a fantastic Passion Fruit and Mint Verde Tart. My composition of salted coriander cream, passion fruit curd and mint sauce atop the crisp pastry shell might not look very pro, but it sure tasted good. The comb of salty, herby, tangy and sweet was an excellent ending to a delicious meal.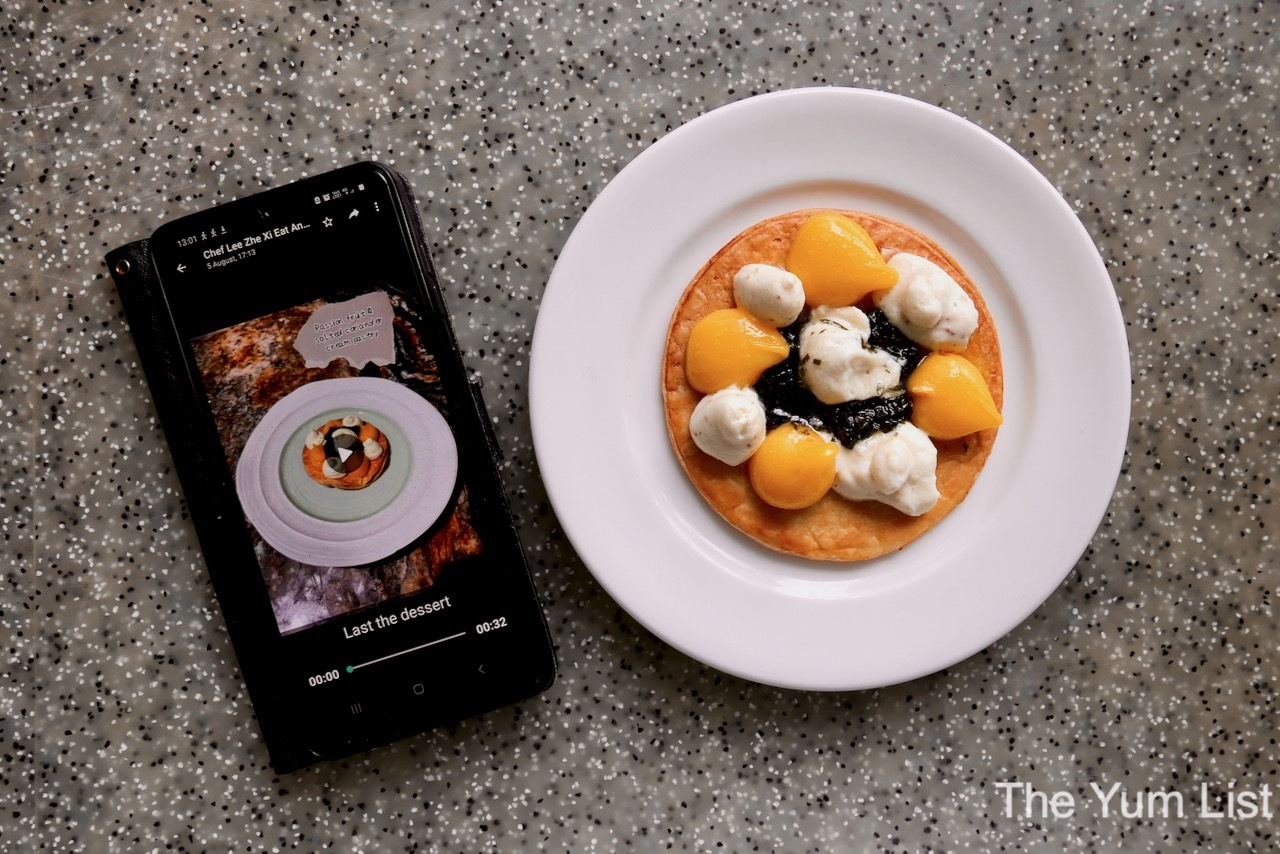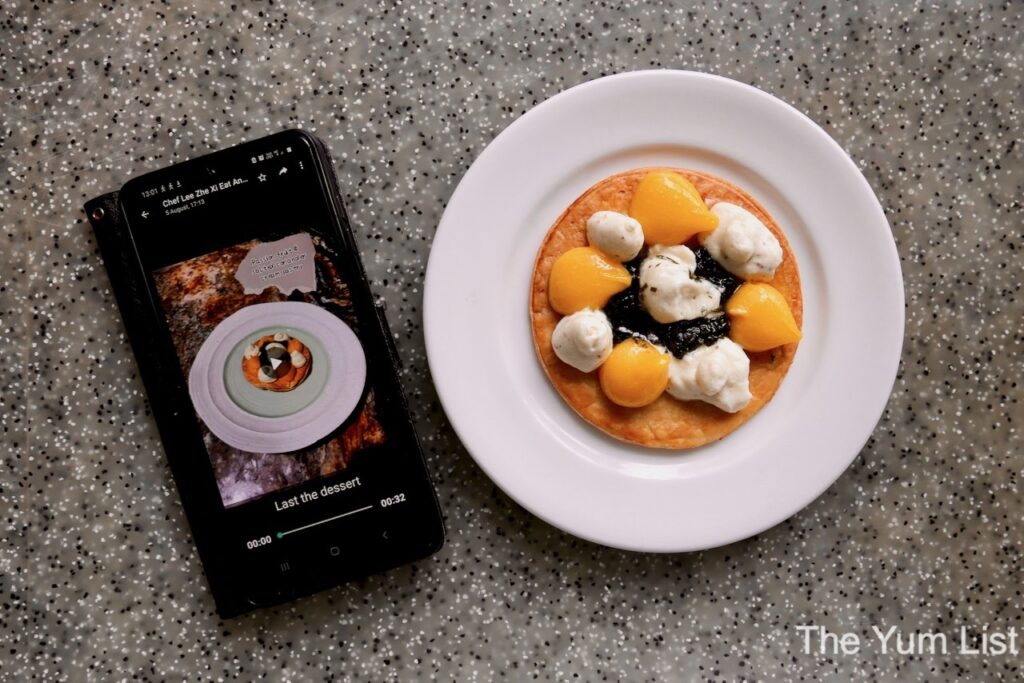 Wine
Customers can add on the sommelier's selection of red or white wine for RM 150. Such a special meal for sure deserves wine, and we found somm Agnel's choice of La Forge Estate Viognier from Languedoc, France, highly enjoyable. It was aromatic with stone fruit, a hint of vanilla and light minerality all immediately evident. In the mouth, a medium body and balanced acidity made this wine a great match for our seafood dishes. Still, I also imagine it doing equally as well as a porch-sipper on a warm afternoon.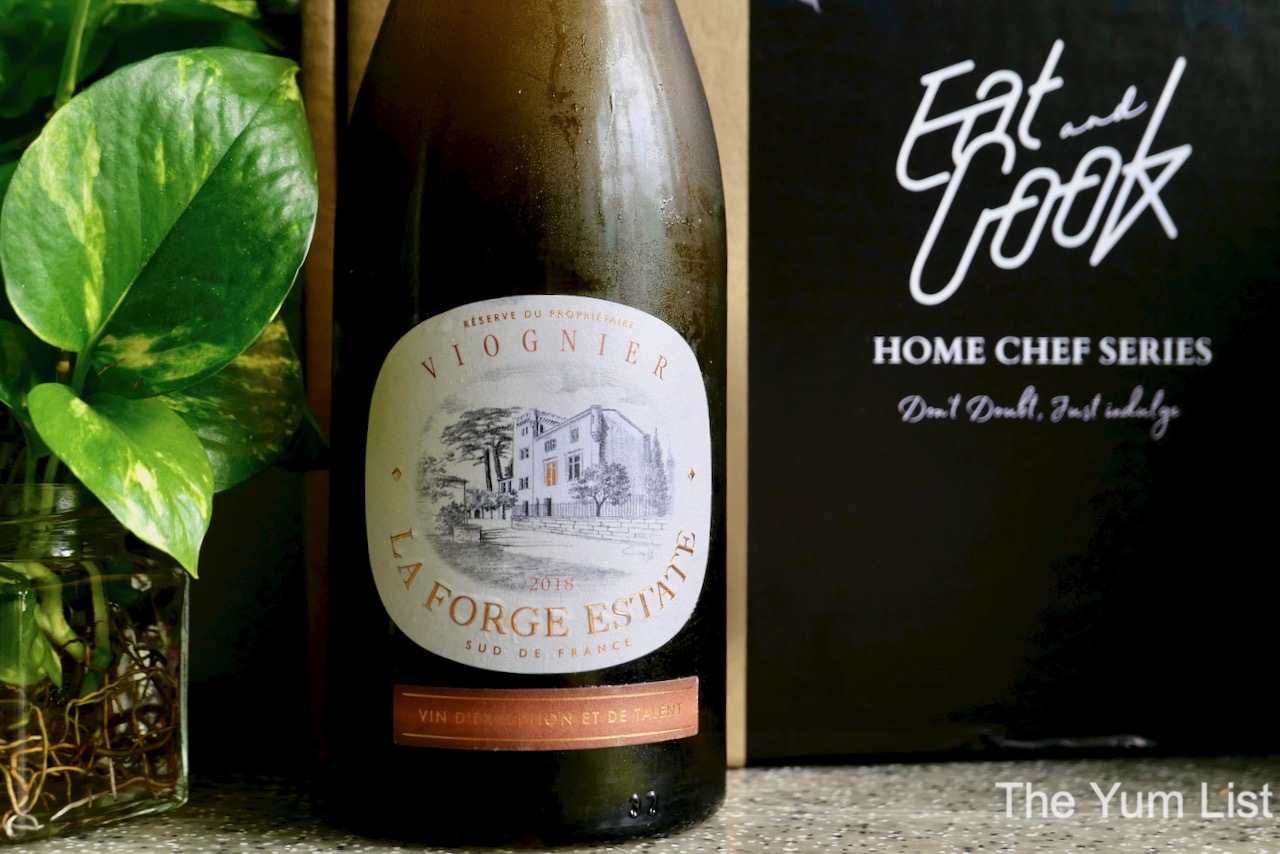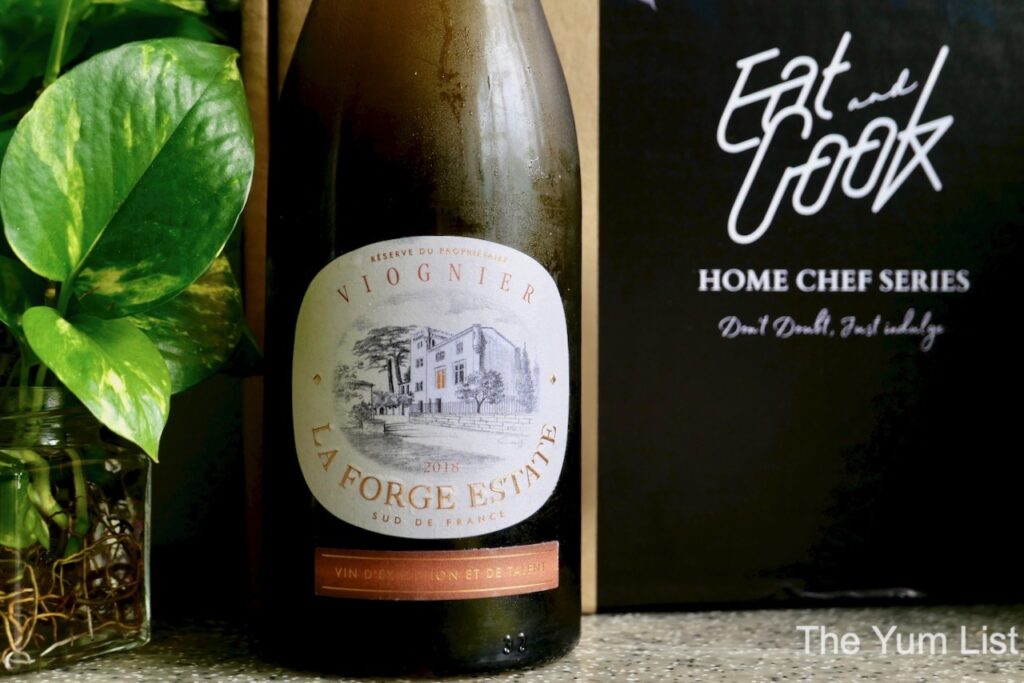 How To Order Eat and Cook's Home Chef Series
Message the team via WhatsApp on +60189183409, give them a call on +60397656898 or place your orders here.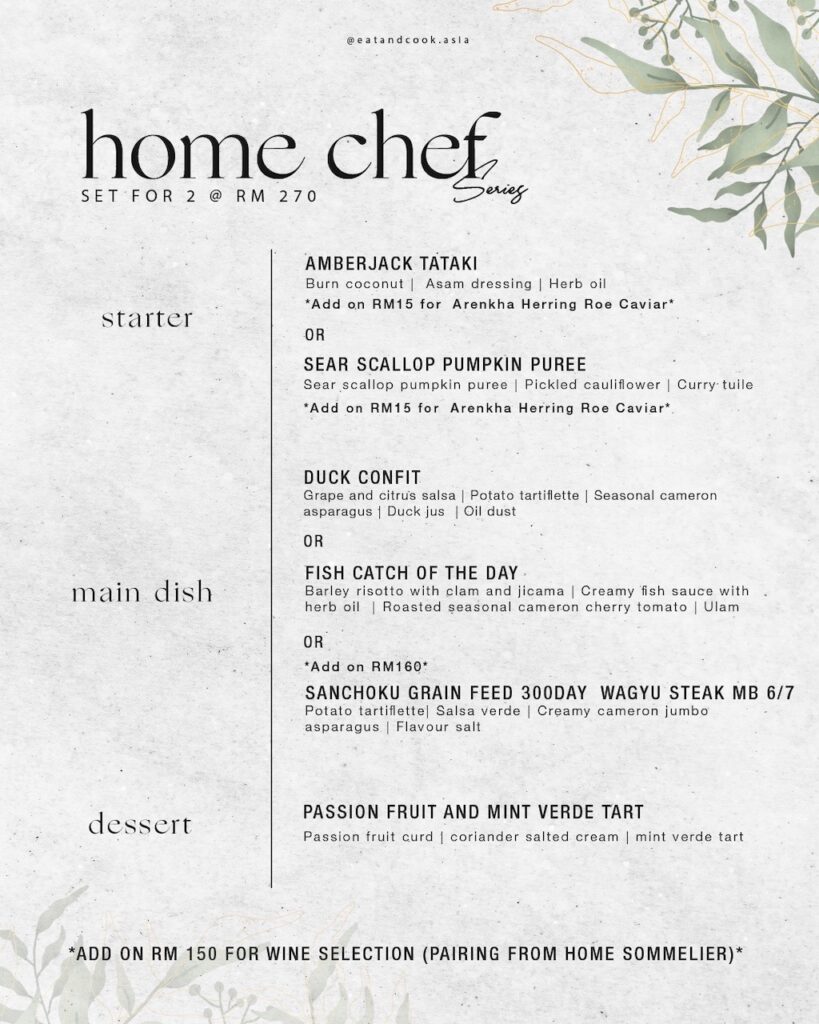 Find more delivery options in KL here and stay up-to-date with the latest gourmet and travel recommendations for Malaysia here and here.