Brunch in Ampang – Fox Paradox
Words: Monica Tindall Photos: Rich Callahan
Opening February 2021 in The Grange KL, Fox Paradox launched with a compact but exciting line-up. With restrictions soon following, they closed for dine-in and used the time to develop new recipes and expand their menu. With dine-in allowed once again, the menu has been bolstered with some of the team's most-loved meals. With excellent coffee, house-fermented kombucha, and a relaxed, clean setting, the café is a superb spot for brunch in Ampang.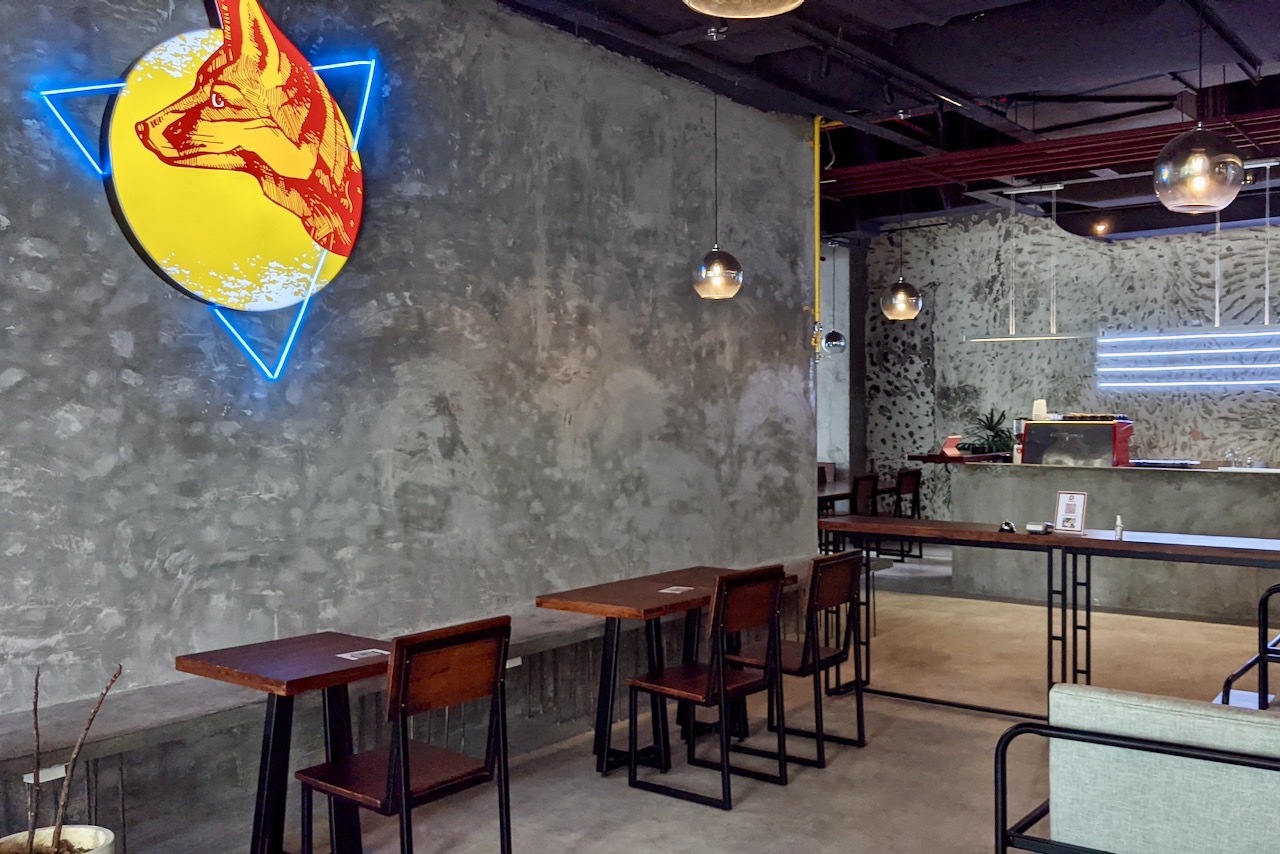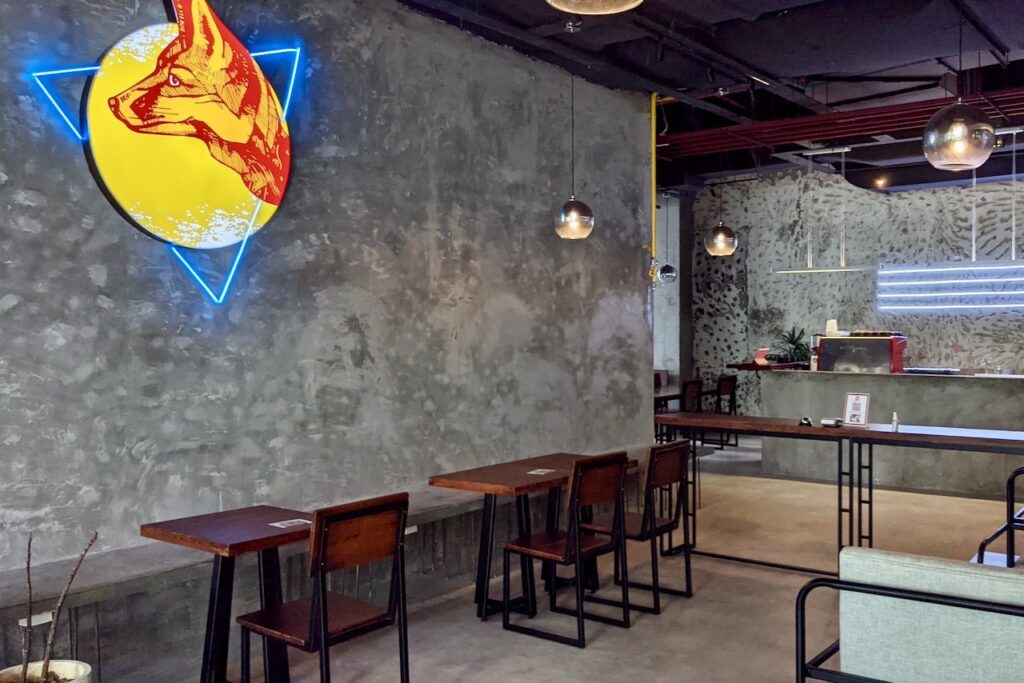 Brunch in Ampang – New Menu at Fox Paradox
With increased focus on health over lockdowns, a meatless and carb-free burger was developed. Made from scratch and from wholesome ingredients, I welcome this over the trending processed meat substitutes. Fox Paradox' Meatless No-Carb Burger (RM 32) is filled with a patty of black beans and mushrooms. It's fat, with a soft middle and thin crisp exterior – highly satisfying. The patty is topped with avocado, a sunny-side-up egg and a slice of melted cheese. Homemade mango salsa and a side salad of rocket, baby spinach and lotus root slices balance the plate.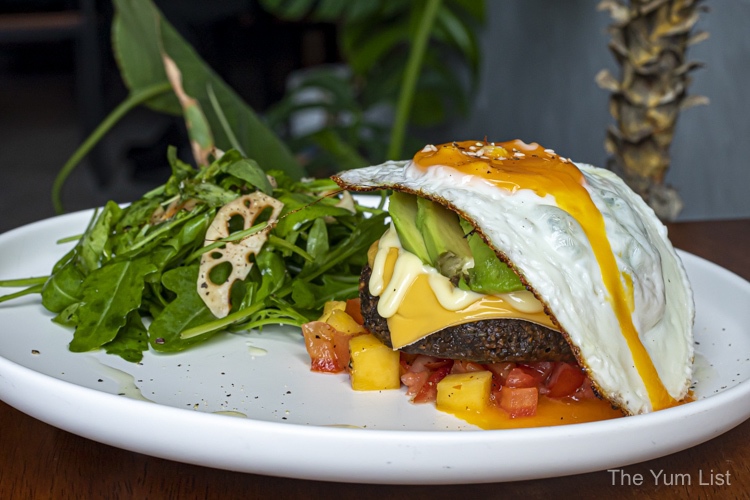 Owner Neil has always liked the idea of a baguette sandwich; he wanted to add something hearty but basic to the menu. Hence the idea of the Crab Egg Mayo' Baguette (RM 28) came about. The crusty baguette is generously filled with egg, crab, fresh chives, red onion, wild arugula and fried shallots. Deep-fried lotus root on the side makes for a local and delicious accompaniment. With bread supplied by Simplicity (a former student of Tommy Le Baker), you're guaranteed an excellent roll.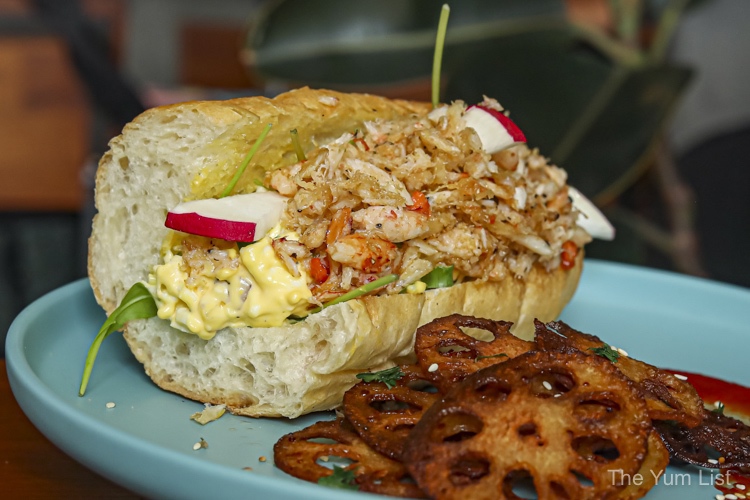 The following recipe, Smoked Salmon Homemade Pesto Pasta (RM 38), is another lockdown by-chance creation. They were running a special on a pesto sandwich and coffee combo for takeaway. Trying to be zero-waste, they would make staff meals from leftovers at the end of the day. It just so happened that pesto, smoked salmon and pasta were thrown together, which turned out to be a winning combo. They fancied it up with toasted walnuts chunks, cherry tomatoes and Parmesan cheese, and it's now on the brunch menu for guests.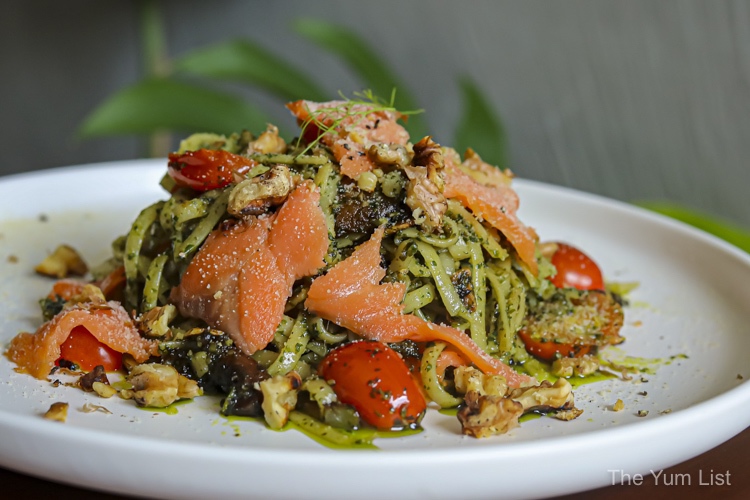 I would never have guessed that the Orange Spiced French Toast (RM 28) was inspired by Burger King. Apparently, the chain had a promotion with chocolate-covered beef bacon. The team at Fox Paradox took the prize and added the sweet and savoury crisp strips to the top of some thick, egg-soaked toast. The orange sauce and handful of blueberries make for a fruity finish.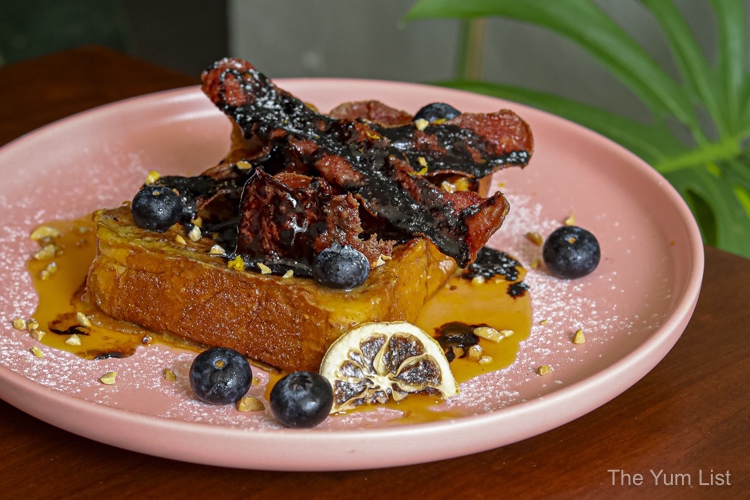 Who doesn't enjoy avocado toast? It is one of my faves, and I love what the team has done to the Avo' Feta Toast (RM 26) here. A thin, long slice of sourdough, just the right thickness, with a good crust and spongy middle, is topped with mango salsa, feta, avocado and a poached egg. It's great, both texture and flavour wise, and big enough to share (or not).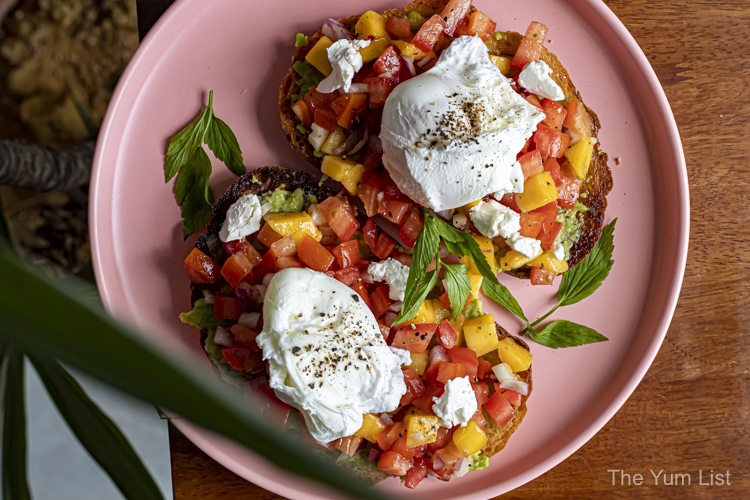 Lastly, the original beef soba noodle recipe has been upgraded with the substitution of lamb in place of the beef in the Lamb Soba Salad (RM 42). The texture of the meat is excellent; it's been shredded and tossed in the frying pan to crisp the edges a bit. A bounty of arugula, watercress, pomegranate, toasted sesame seeds and tomatoes are dressed with a very more-ish miso ginger seasoning. A halved boiled egg finishes it off and turns the plate into a very filling meal.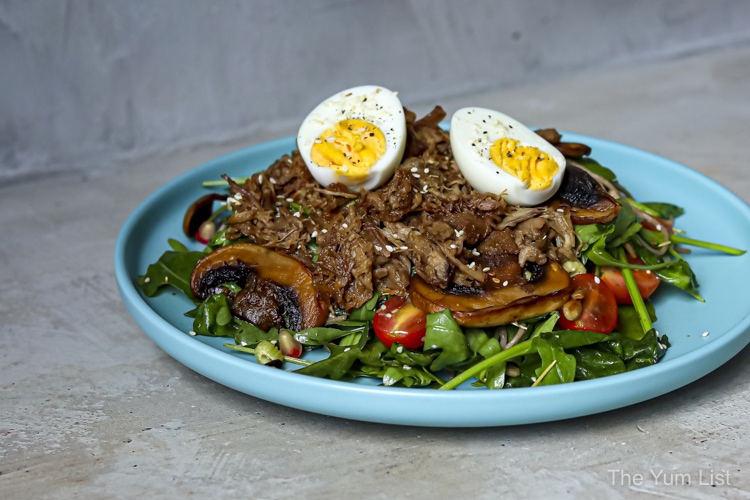 Fox Paradox Drinks Menu
The team at Fox Paradox brew their own Kombucha (RM 15), offering seasonal flavours. At the moment, it's apricot – delicious. However, coffee lovers should be sure to also order an expertly prepared cuppa. They've recently changed their beans from Colombian to Ethiopian, so expect to find a little more fruit and florals in your cup.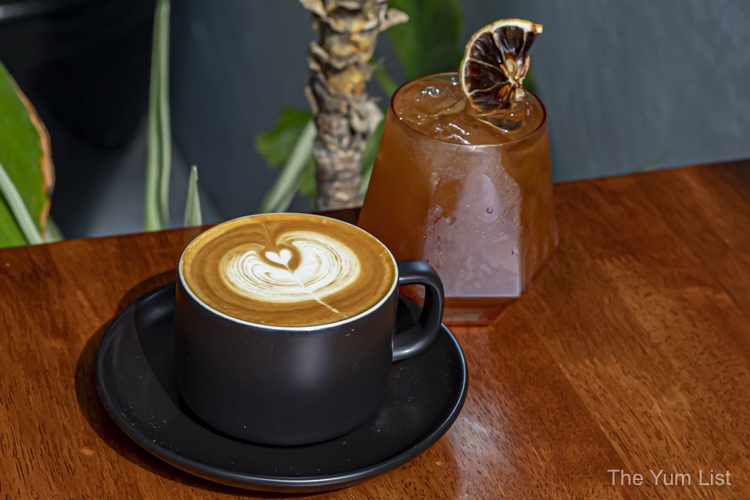 Fox Paradox continues to serve a great brunch in Ampang. With new dishes, great coffee, a clean, cool setting, and a friendly team, it's ideal for leisurely weekend sessions or mid-week pick-me-ups.
Reasons to visit Fox Paradox: great spot for brunch Ampang; expertly prepared coffee; must try the Lamb Soba Salad and Meatless Carb-free Burger.
Brunch in Ampang at Fox Paradox
G02-G03 Ground Floor, The Grange KL (formerly known as Ampwalk)
Jalan Ampang (directly across from Hock Choon)
55000 Kuala Lumpur, Malaysia
www.instagram.com/_foxparadox
Fox Paradox Opening Hours
For now, 9 am to 3 pm. (Always check directly with the outlet as timings evolve as things reopen.)
Find more of our favourite cafes in Kuala Lumpur here and stay up-to-date with the latest gourmet and travel recommendations for the country here and here.