Kravve
Monica Tindall
Kravve is an online platform selling healthy, natural groceries and products by Malaysian artisans and home chefs. The team behind the site looks to empower individuals to make extra income right from their home kitchens.
Kravve connects customers to home chefs and artisan producers in a one-stop shop. The majority of items found on the site are natural, wholesome and handmade – ideal for anyone looking to support a healthy lifestyle. Many of the sellers might not have opportunities elsewhere for an income. Single mothers, retirees and some who lost their jobs over the pandemic have now been given a stage to generate income through their craft.
For me personally, this is a dream site. It ticks all of the boxes I'm looking for when sourcing groceries, and it's all in one place. You probably know by now that I have a passion for living well. Kravve collates all of those small, local suppliers producing healthy, wholesome produce into a single platform. I get the quality of food and drink I desire and, at the same time support the Malaysian home-grown scene.
Kravve has a vast range of products, and the list is growing. Below I highlight some of my recent orders.
Baked Goods
Kravve has an extensive list of home bakers on their site, with a good range of sourdough to boot. My healthy preferences look for whole-grain options, and the Classic Wholewheat Sourdough (RM 15) from Sourdough with Love is a good fit. With a soft crumb, the loaf is an excellent introduction for those new to this type of bread. Fermented for 24 hours, the texture is spongy with a mild tanginess in the finish. I love it with a drizzle of olive oil and a sprinkle of sea salt.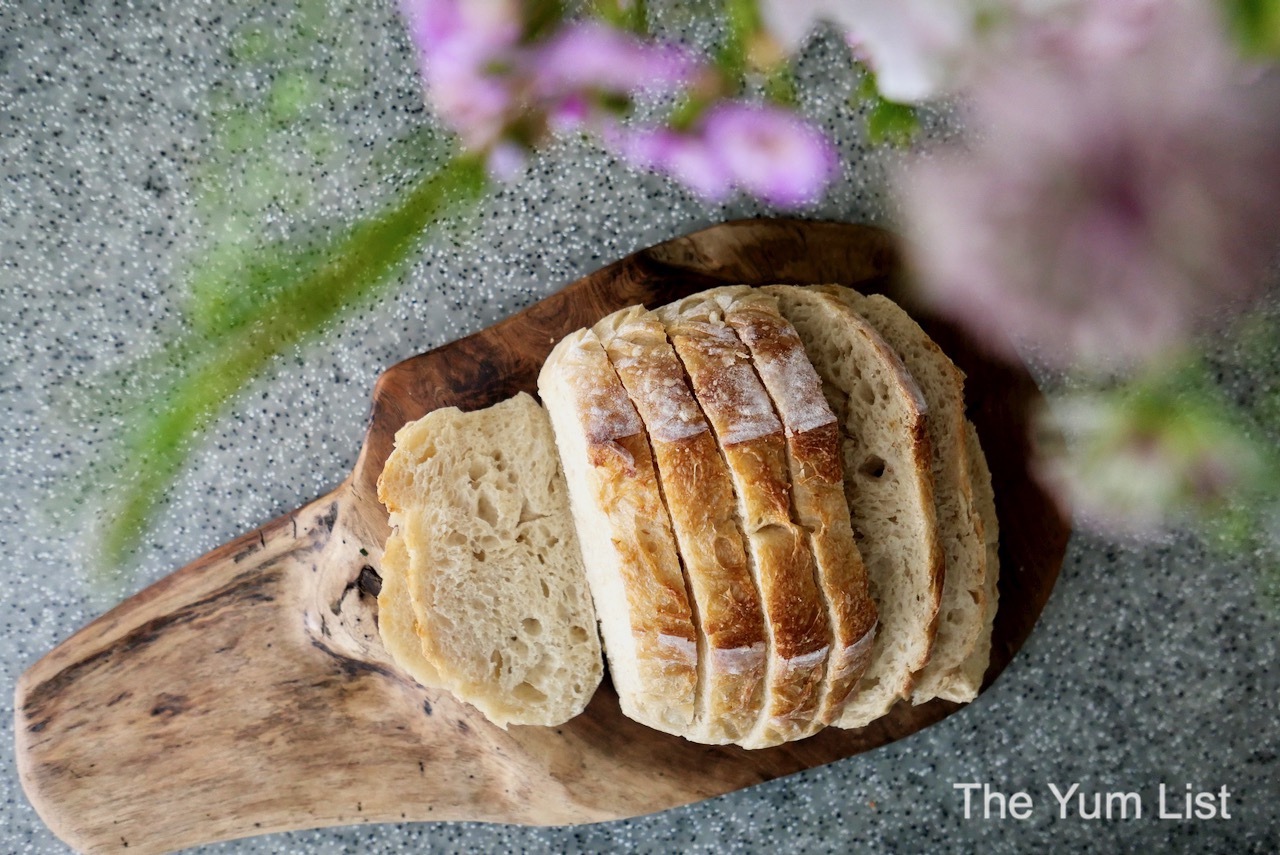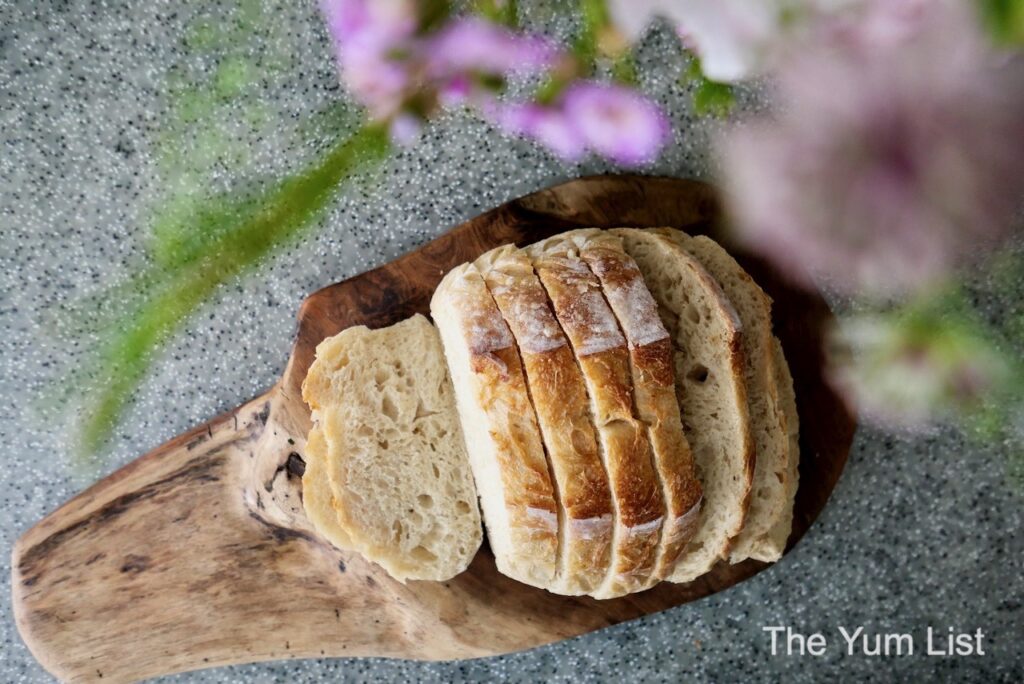 Granola
PB – I can't resist it. Hence, Bachnola's Peanut Butter & Jelly Granola (RM 23) was an immediate pick. Besides peanut buttery goodness, Bachnola granolas are infused with flower remedies. Bach Flowers essences are an assortment of flower and wild plant extracts discovered by Dr Edward Bach in the 1930s. These essences are used for emotional balance and self-healing. The best thing is, it tastes delicious!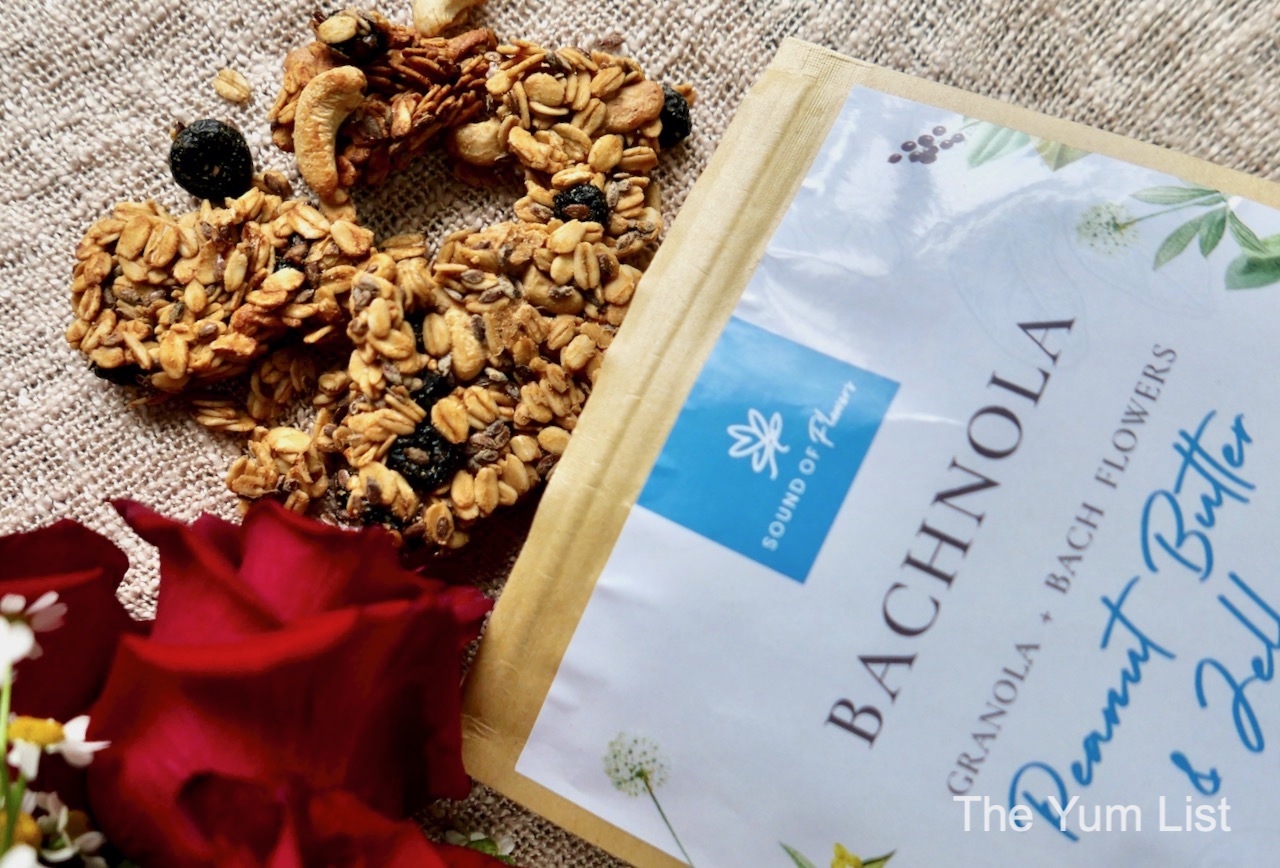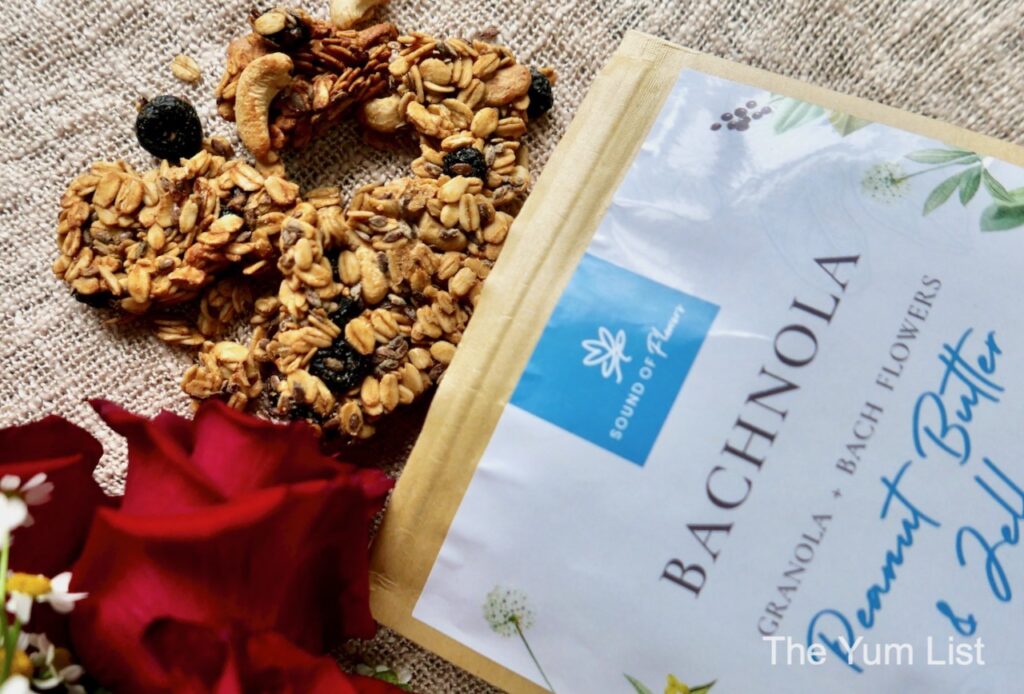 Kravve Kombucha
For the past few years, fermented food and drink, such as kombucha, have been in the news for its benefits to gut health. Additionally, kombucha has my heart for its mild effervescence, sweet and sour tang, and low calories. I feel like I'm having a cocktail but without the guilt. Enki Kombucha's Sparkling Pina and Sparkling Herbaceous (RM 18) flavours are light and refreshing, great on a warm afternoon.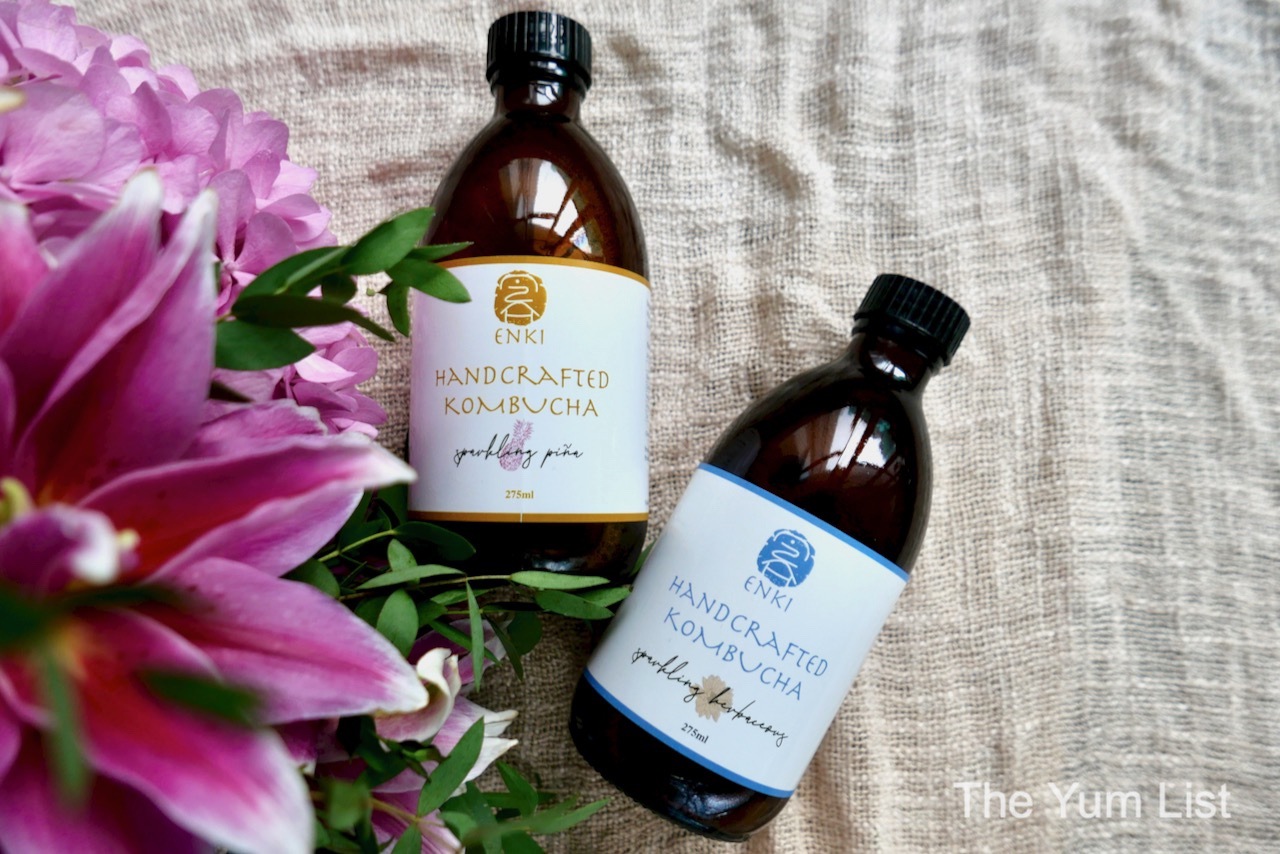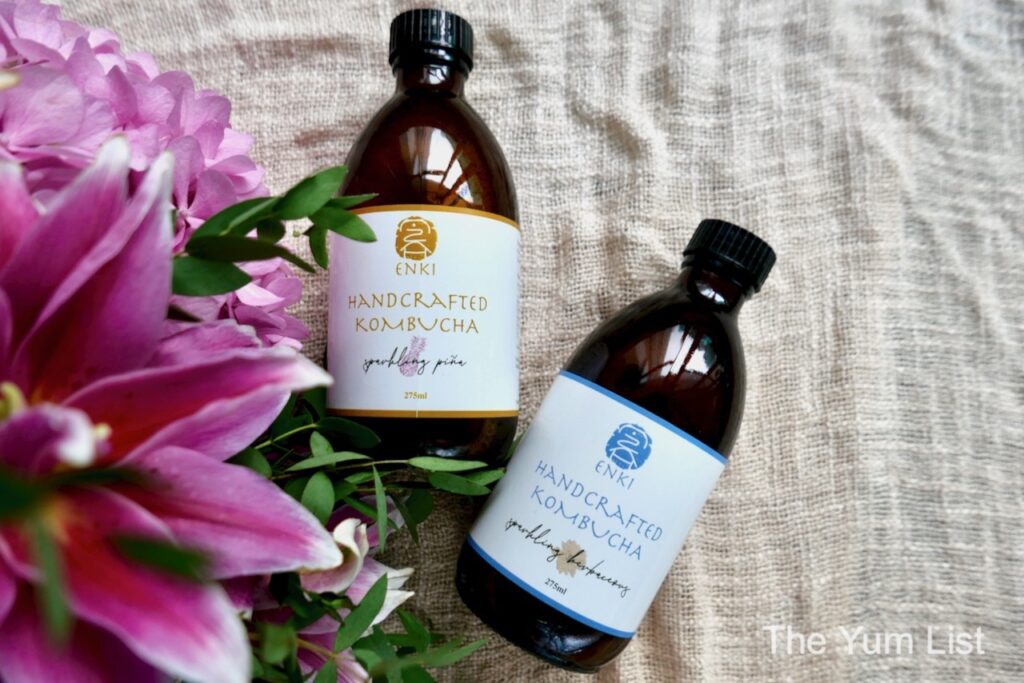 Turmeric
You may have read about my run-in with chikungunya recently. Well, as a result, I've been suffering from severe joint pain and inflammation. Curcumin, the active ingredient in turmeric, is said to be an anti-inflammatory, and hence my pick of Maureen's Turmeric Golden Paste (RM 145, 3 bottles). The Ayurvedic golden milk formulation is a contemporary adaptation of the classic Indian home recipe of turmeric and first-pressed organic coconut oil. Conveniently, the containers can be kept in the freezer. Defrost one to use at a time. Scoop two to three teaspoons of the paste into a cup of hot water or milk, mix well, and it's ready to consume. Easy and tasty.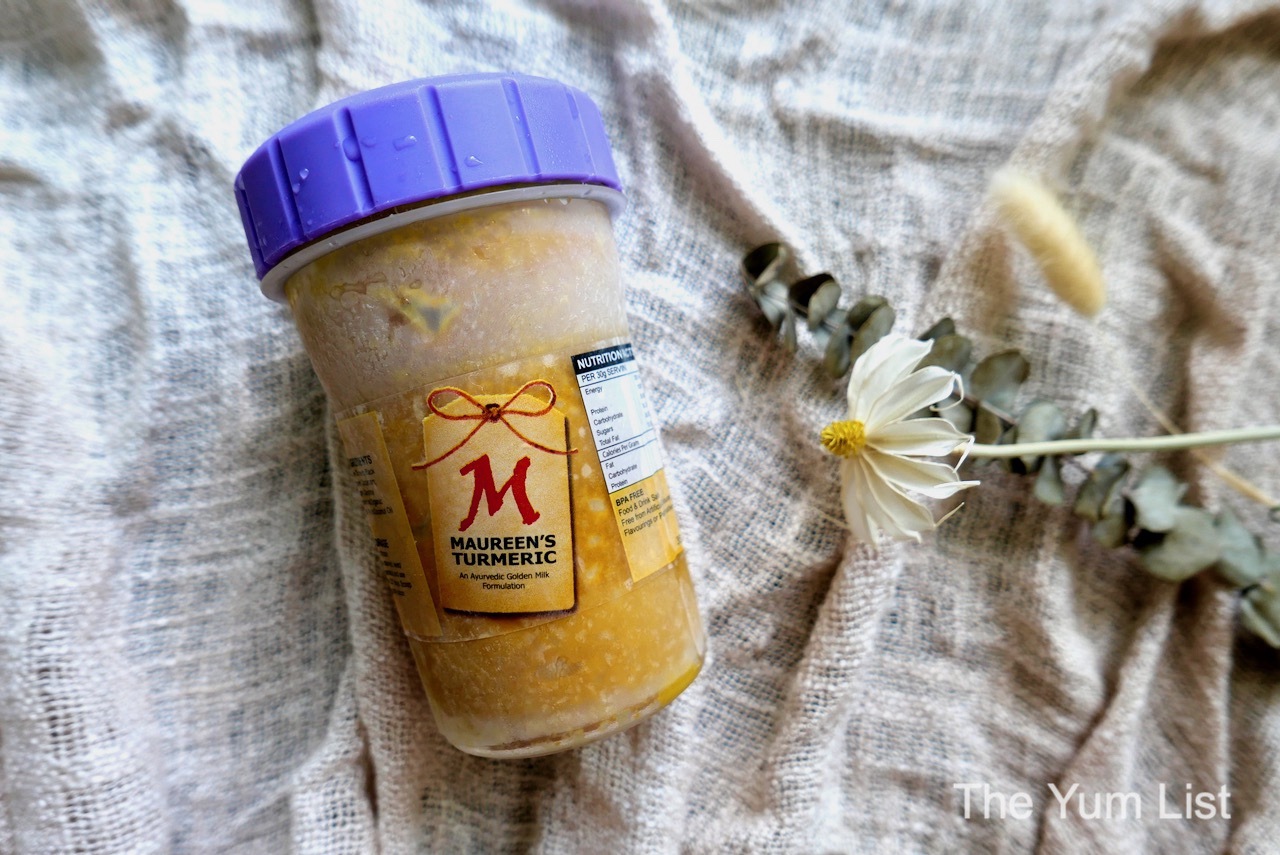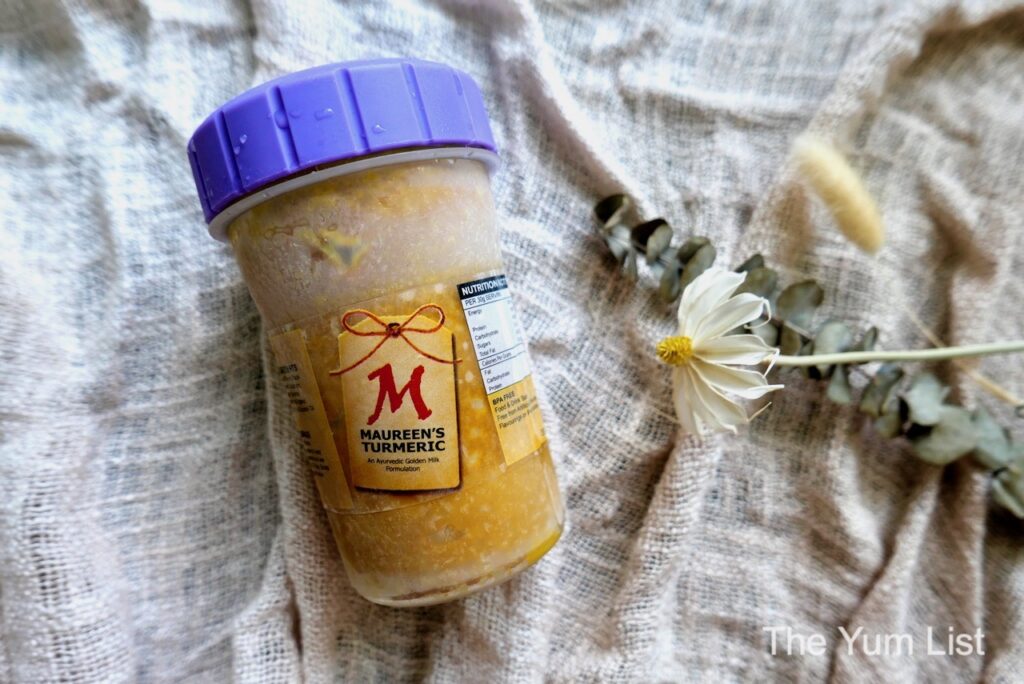 Supplements
Foodies with Love present Organic Kale Powder (RM 32) on the Kravve platform. You've probably heard about the nutrient-dense antioxidant-packed leafy green superfood. It's lovely to have the fresh greens but having a bottle of the powder in my cupboard makes it convenient to add to smoothies, soups or even my overnight oats at any time.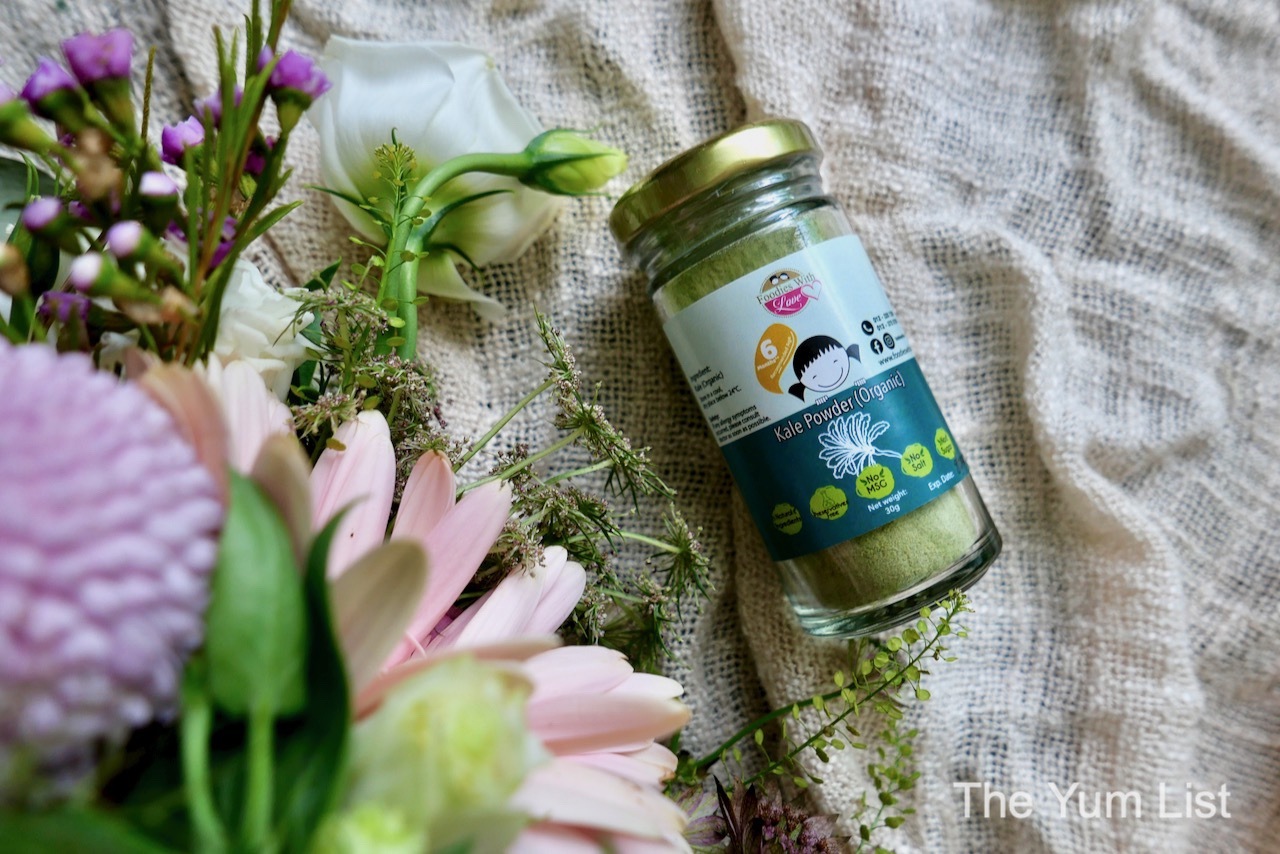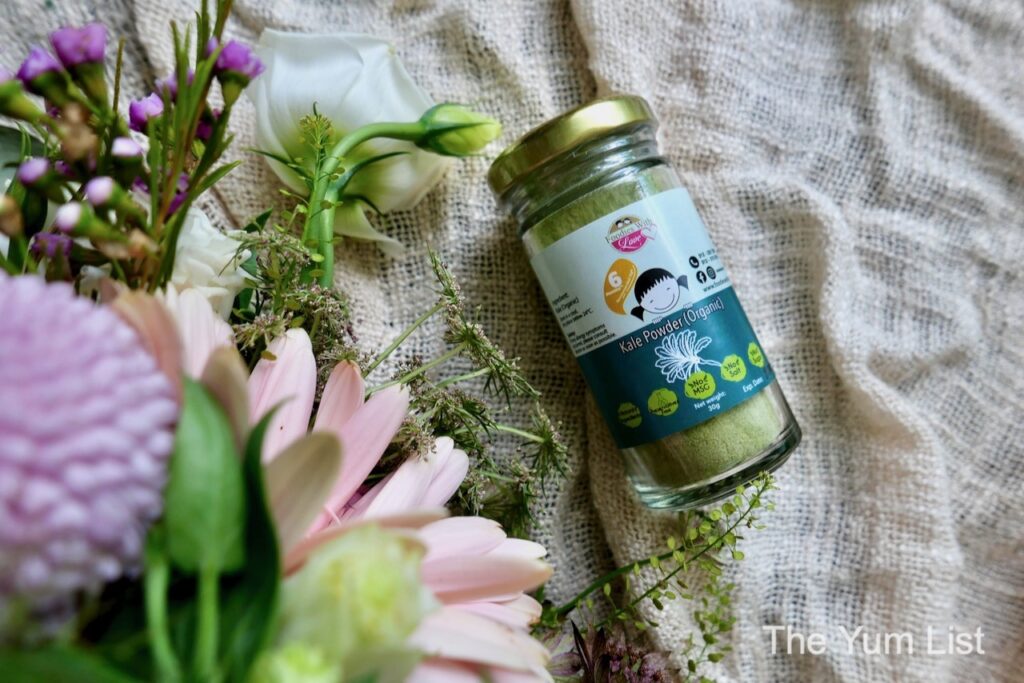 Fresh Fruit
Gosh, I love fresh fruit, and figs bring back sweet sweet childhood memories. Until recently, it was hard to find them grown in Malaysia. However, recent years have seen farms sprouting up in the hills. Fortunately, Kravve makes it easy to access the locally-grown Japanese variety at the click of an icon. Ichijiku Fresh Super Jumbo Figs (RM 20, 250g) are sent daily from the Serendah Highland farm. They are beautiful!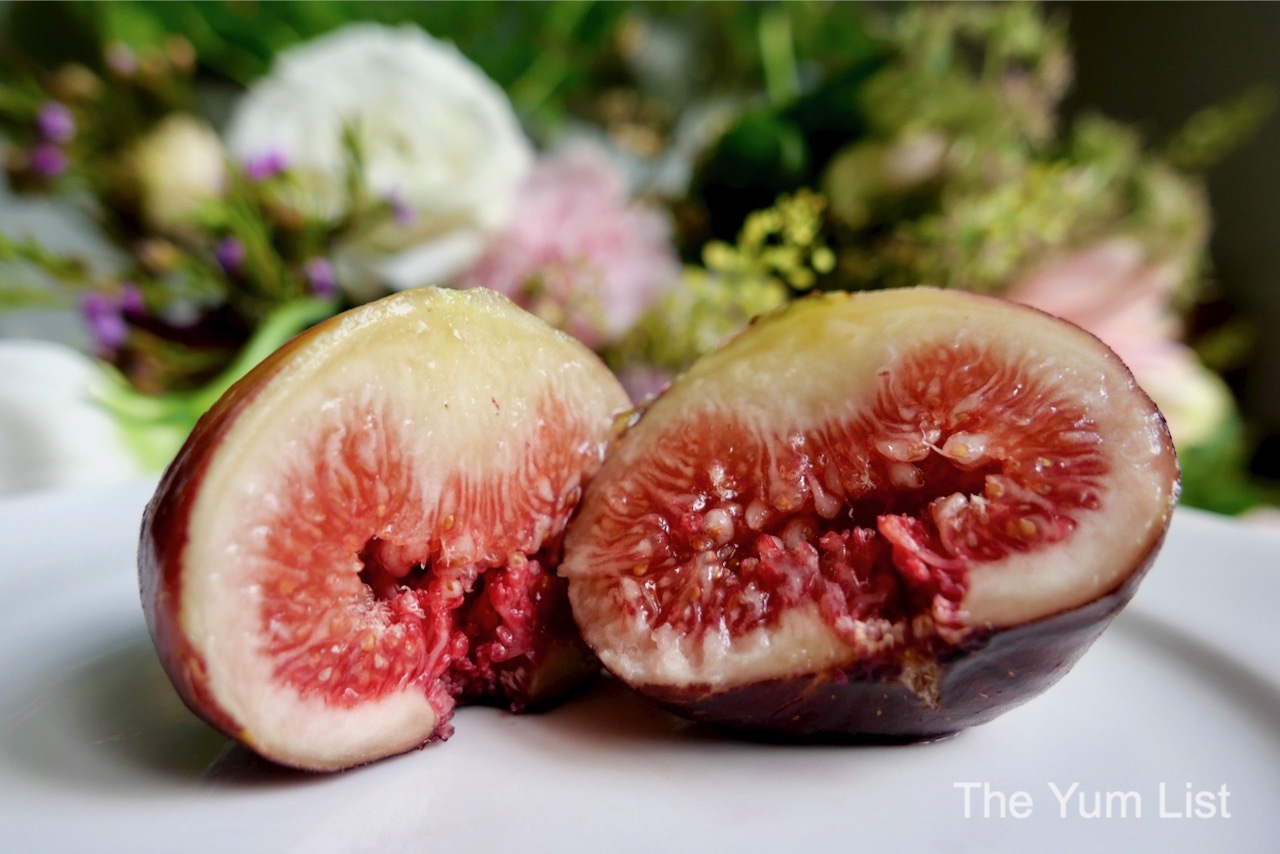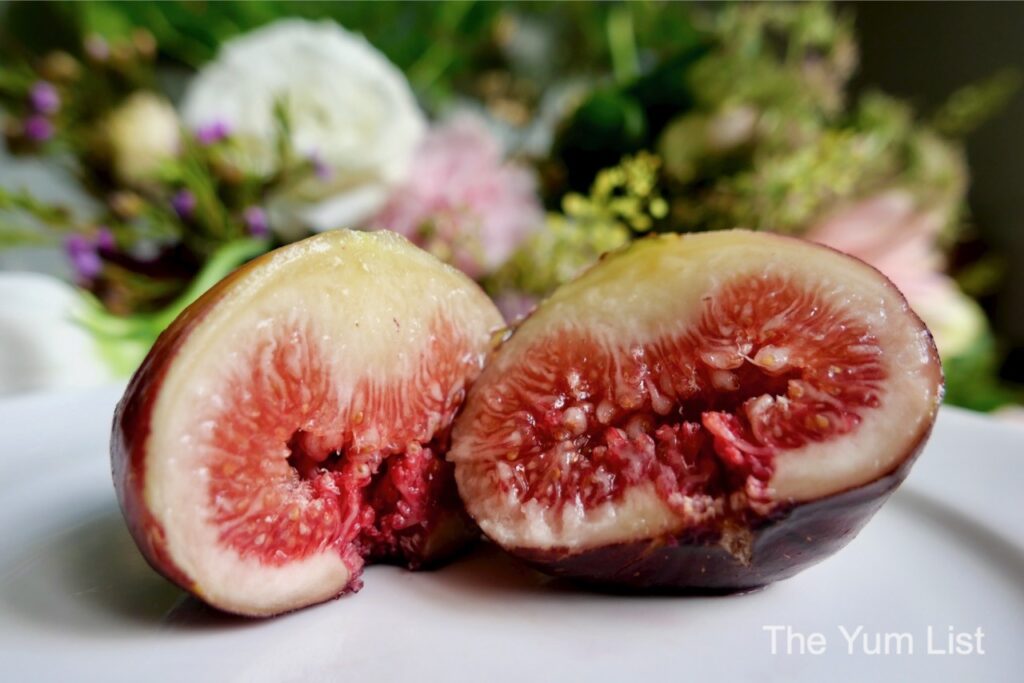 Kefir
I'm not yet ready to make my own kombucha. Still, My Kefir World's Kefir Liquid Starter (RM 25) makes getting started with another fermented drink, kefir, a breeze. In this easy-to-use starter pack, all I have to do is add one sachet to a container of milk, give it a stir, leave it overnight, and the next day I have my own kefir!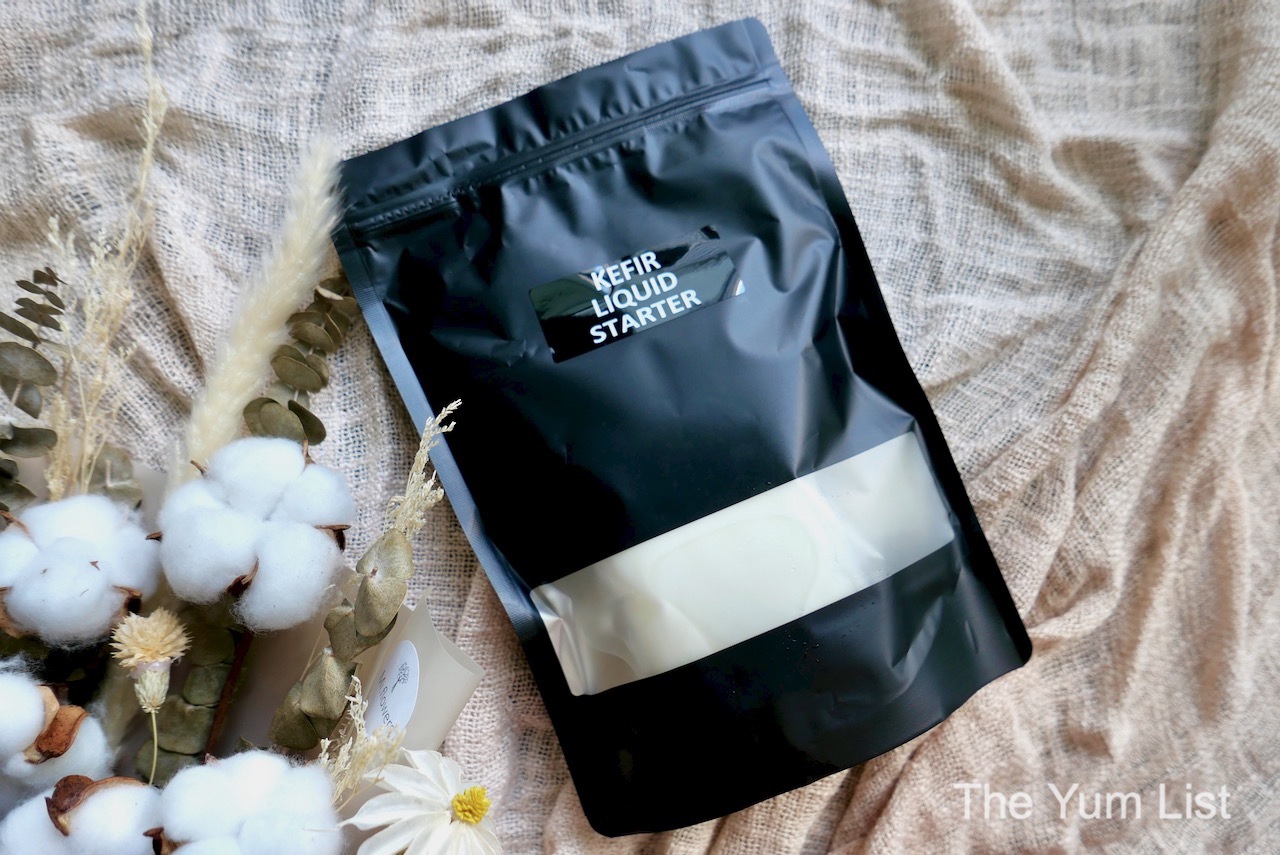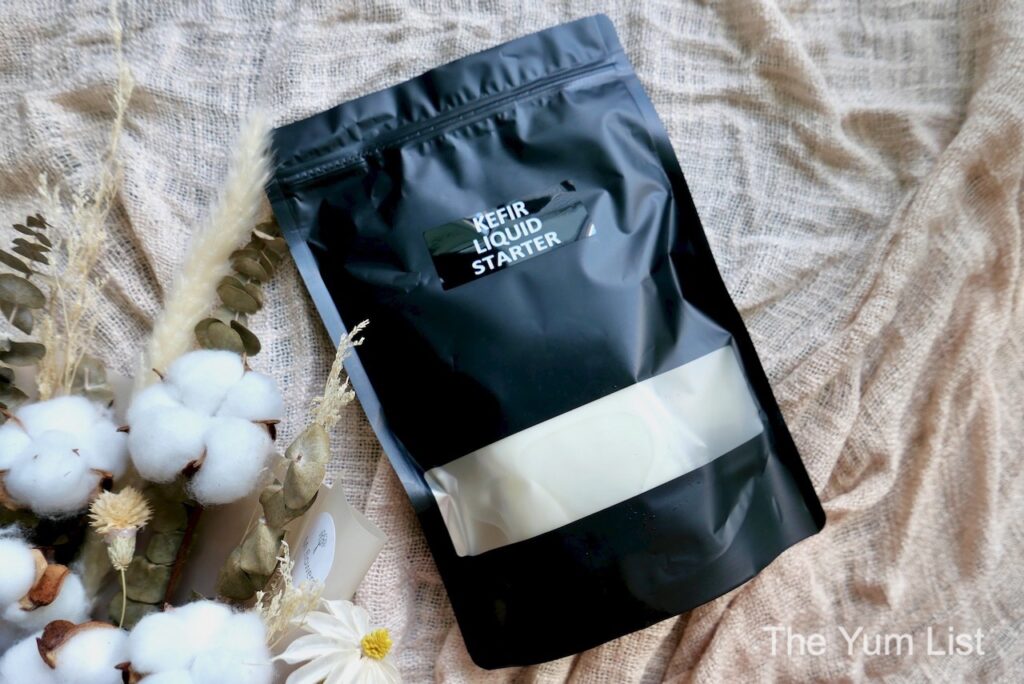 Kravve Dairy Alternatives
Kravve hosts a variety of dairy alternatives. I particularly appreciate their UHT Unsweetened Almond Milk (RM 43, 12 pack) from Farm Fresh. While I do like the freshly made options, the UHT variety sure is convenient. I can order in bulk and keep them in the cupboard without worrying about them going bad before using them. It's a great way to get my vitamin E and one of the best-tasting alternatives to milk in my coffee too.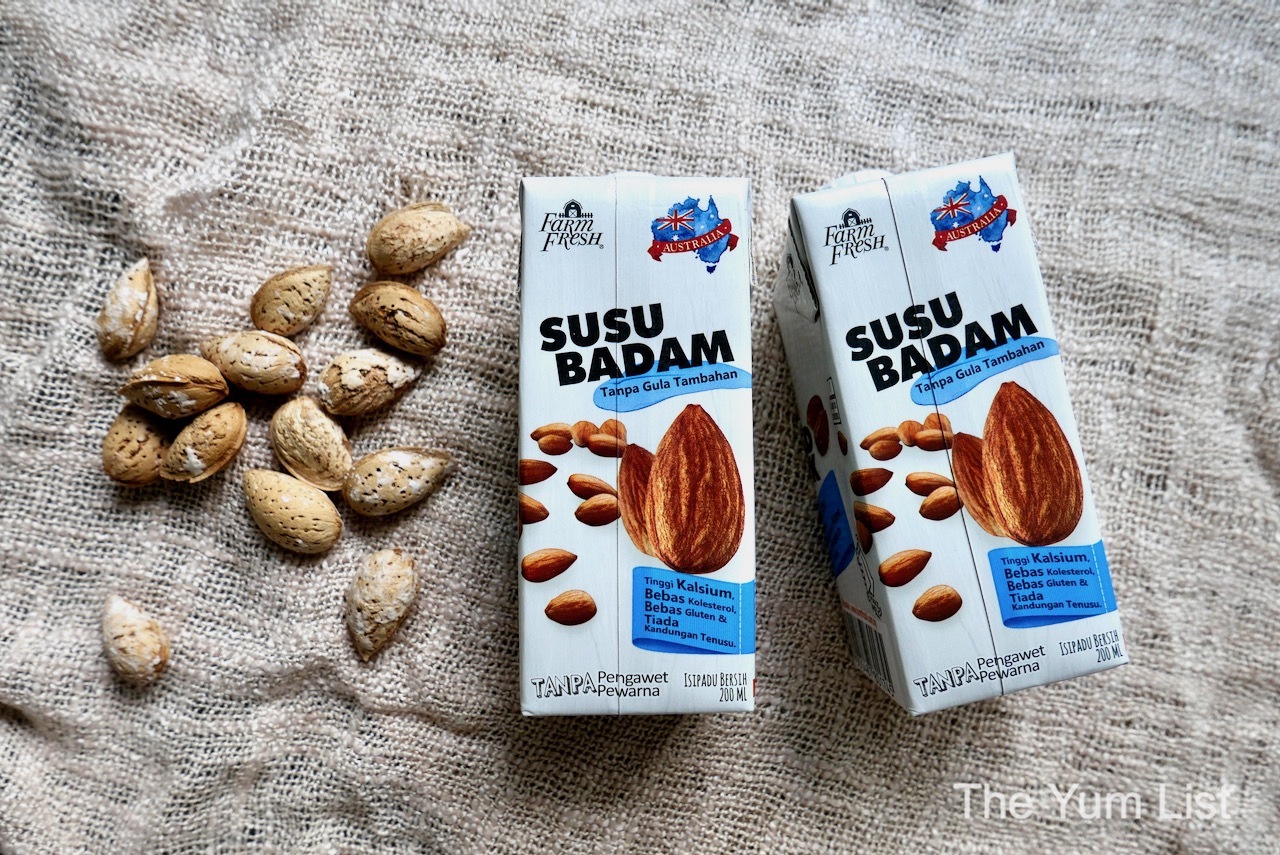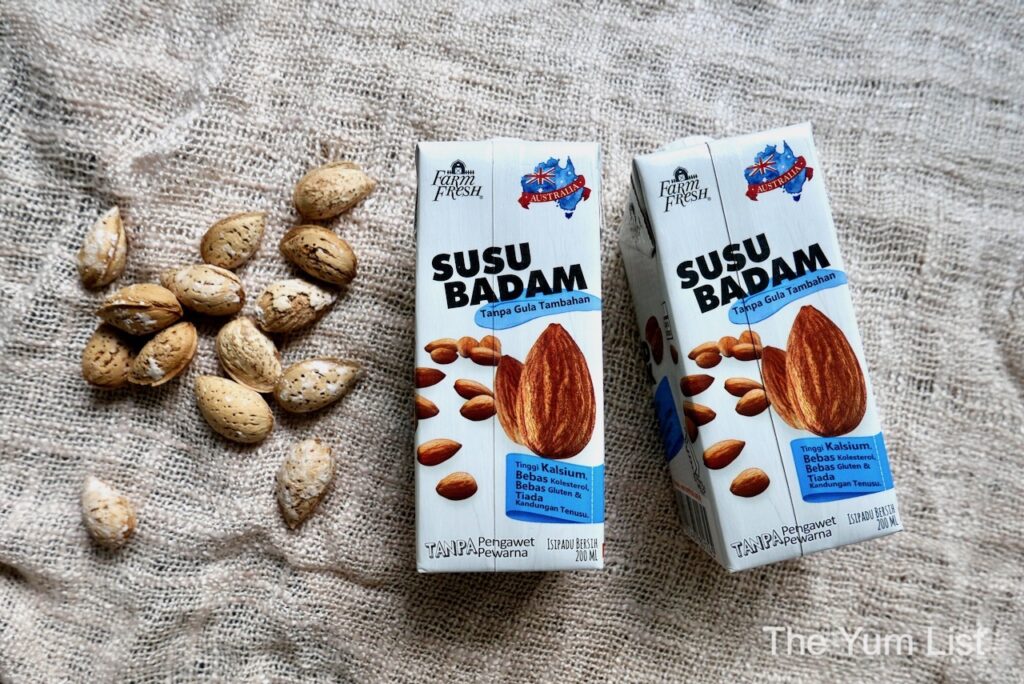 Vegan Ice Cream
Continuing with the vegan options, Negative 12 Degrees provides a whole range of plant-based ice cream. They offer normal and sugar-free varieties and are made with the producer's children in mind, using no preservatives, flavours, or colourings. I try both the Vegan Sea Salt Dark Chocolate Ice Cream (RM 35) and the Hojicha (RM 45). The former is salty and sweet, made with Swiss chocolate and a pinch of sea salt. The latter has the nutty flavour of roasted Japanese green tea, Houjicha. It's one of their best sellers, a simple mix of unsweetened soy milk, coconut cream and houjicha powder.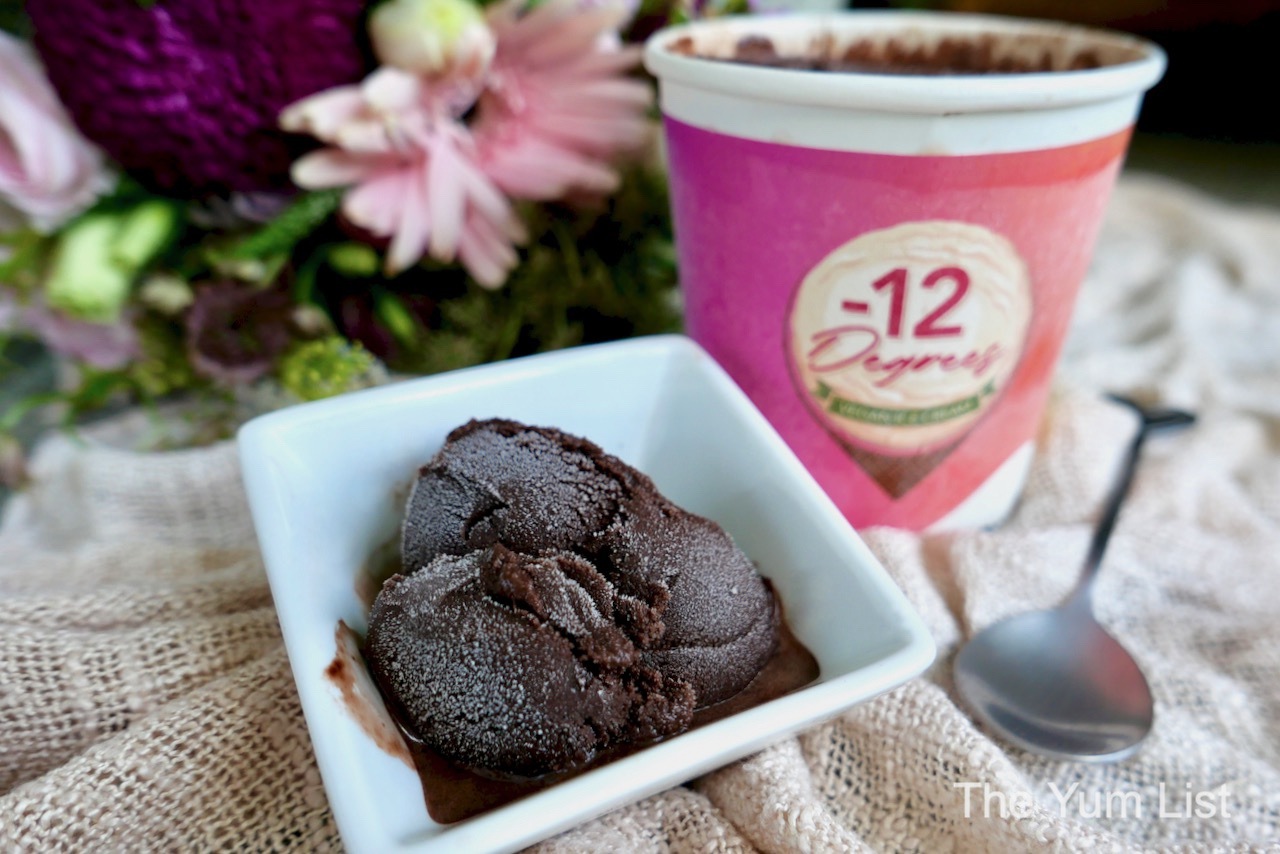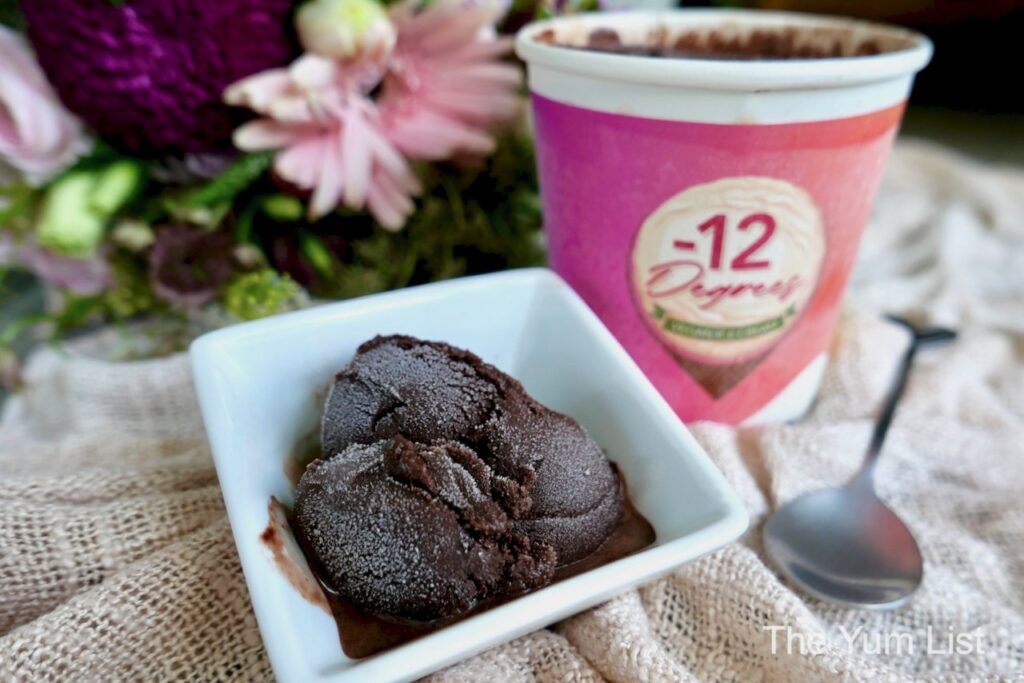 Coffee
Even your caffeine cravings can be satisfied on the Kravve platform. Poppu has an attractive box of their signature blend drip coffee bags listed. A combo of Arabica beans from Peru, Colombia, Uganda and Guatemala, the blend is a medium-dark roast that does well with a splash of milk. Images of hill stations in the tropics are stimulated with citrus, cigar and spice in the profile. This is a great morning brew.
The same team also make a range of granolas. We move from coffee to matcha in their Poppu Matcha Nutty Granola (RM 11.90, 200g) recipe. Here rolled oats are a faint garden green thanks to the matcha. Additional texture is given with nuts and a touch of sweetness with dried cranberries.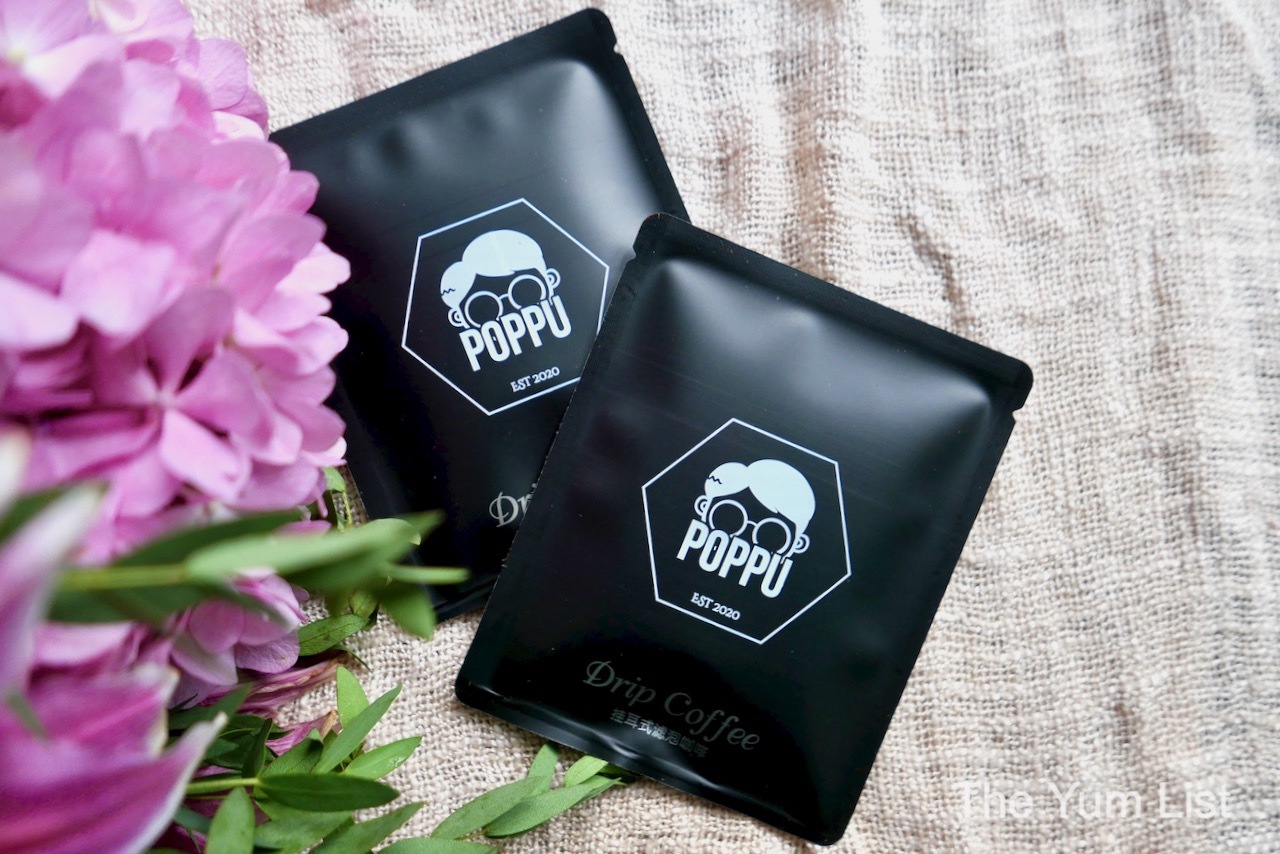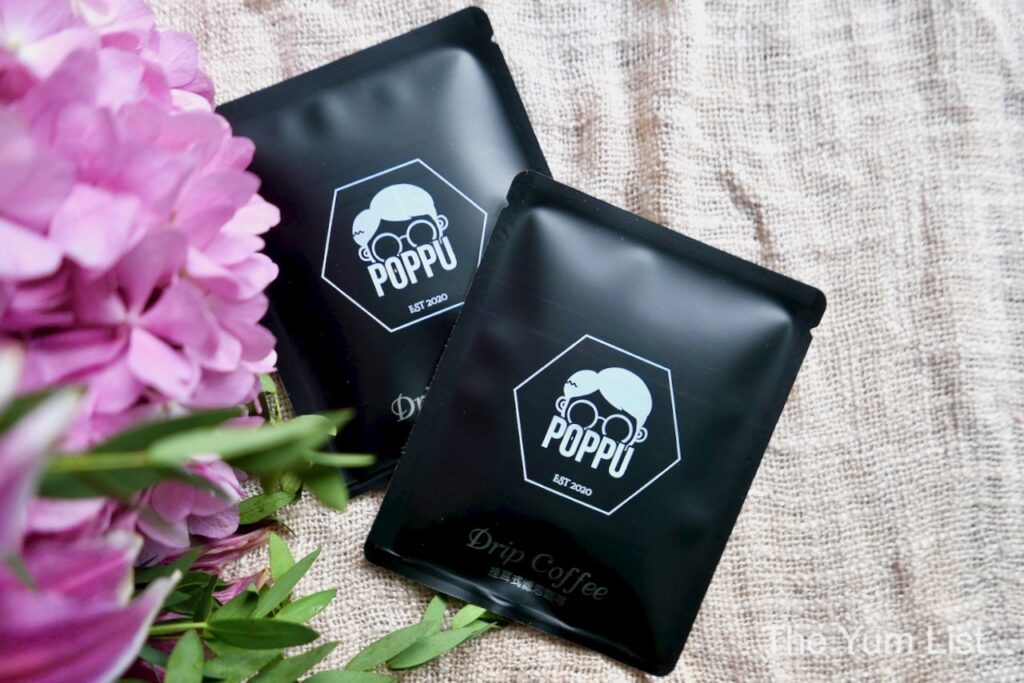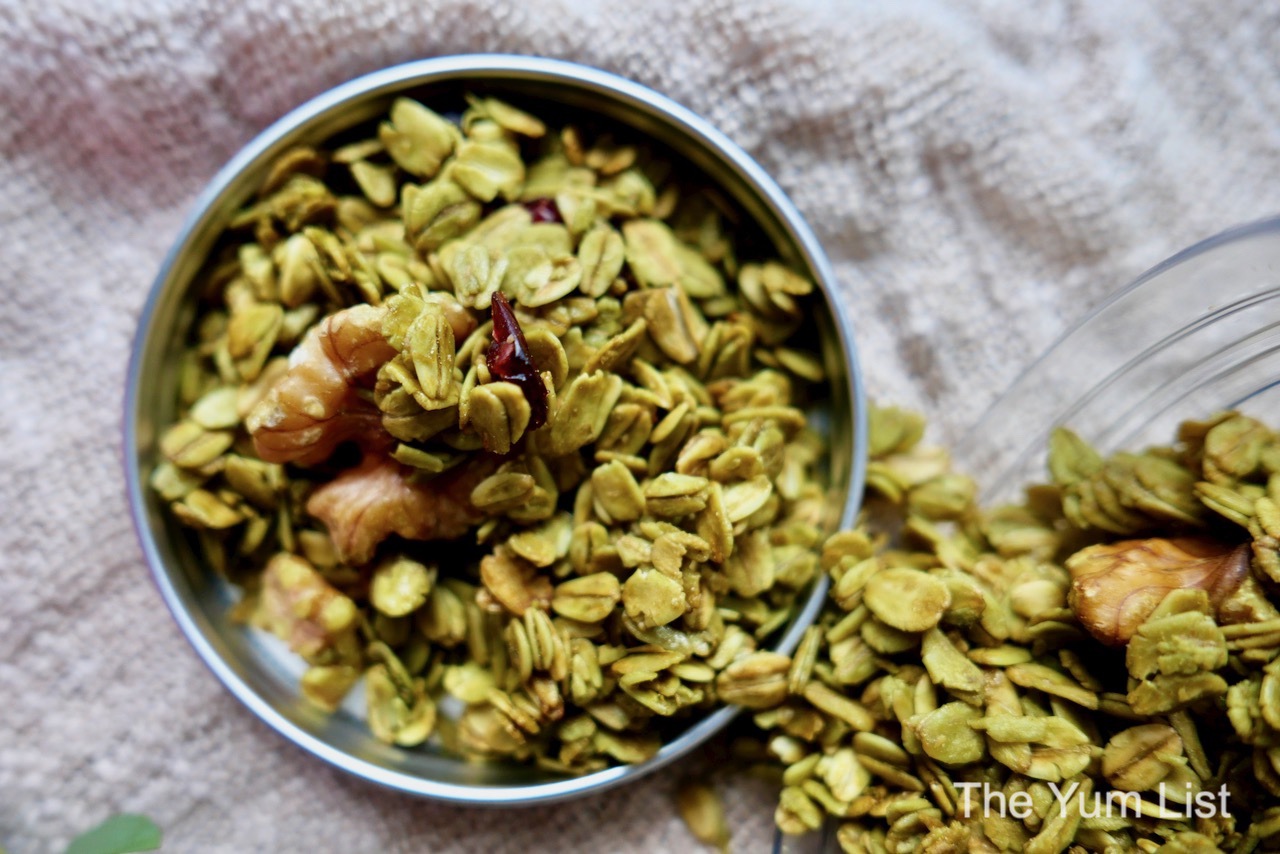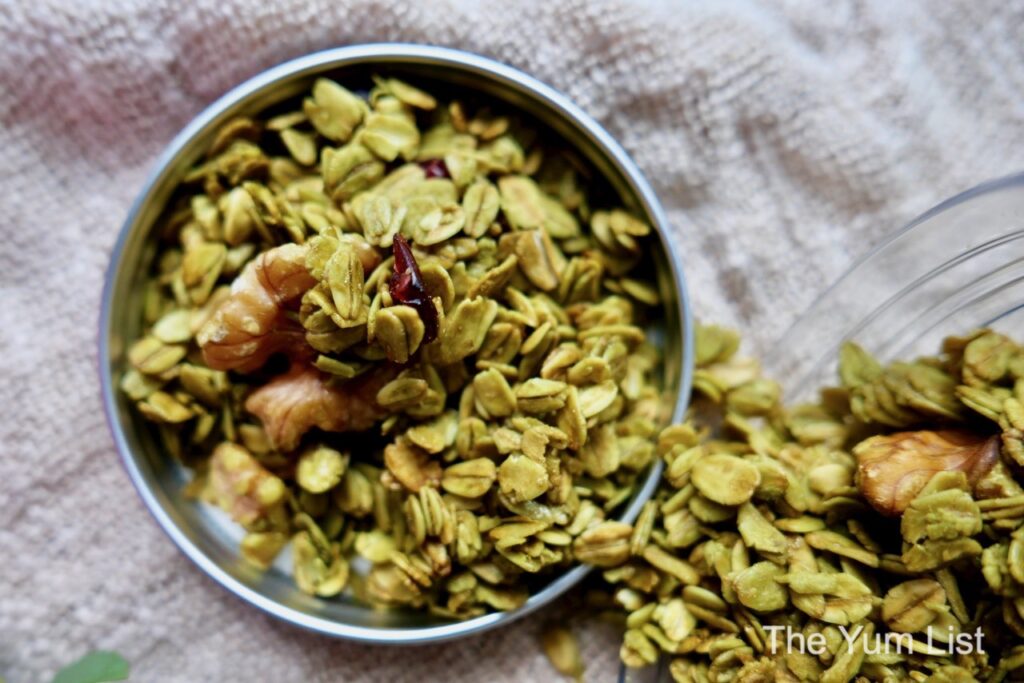 Kravve Tea
Coffee lovers are not the only ones contented with Kravve's selection. Tea lovers will be equally pleased. From a good range, we find these Homemade Tea Packs (RM 3.80 each) highly attractive. MY Tealife Story's flower tea series is curated to assist with various conditions such as acne, ageing, period pain, and more. Selected herbs and flowers are presented without the addition of sulphur, artificial colours, fragrances and preservatives, making a smooth and healthy drink.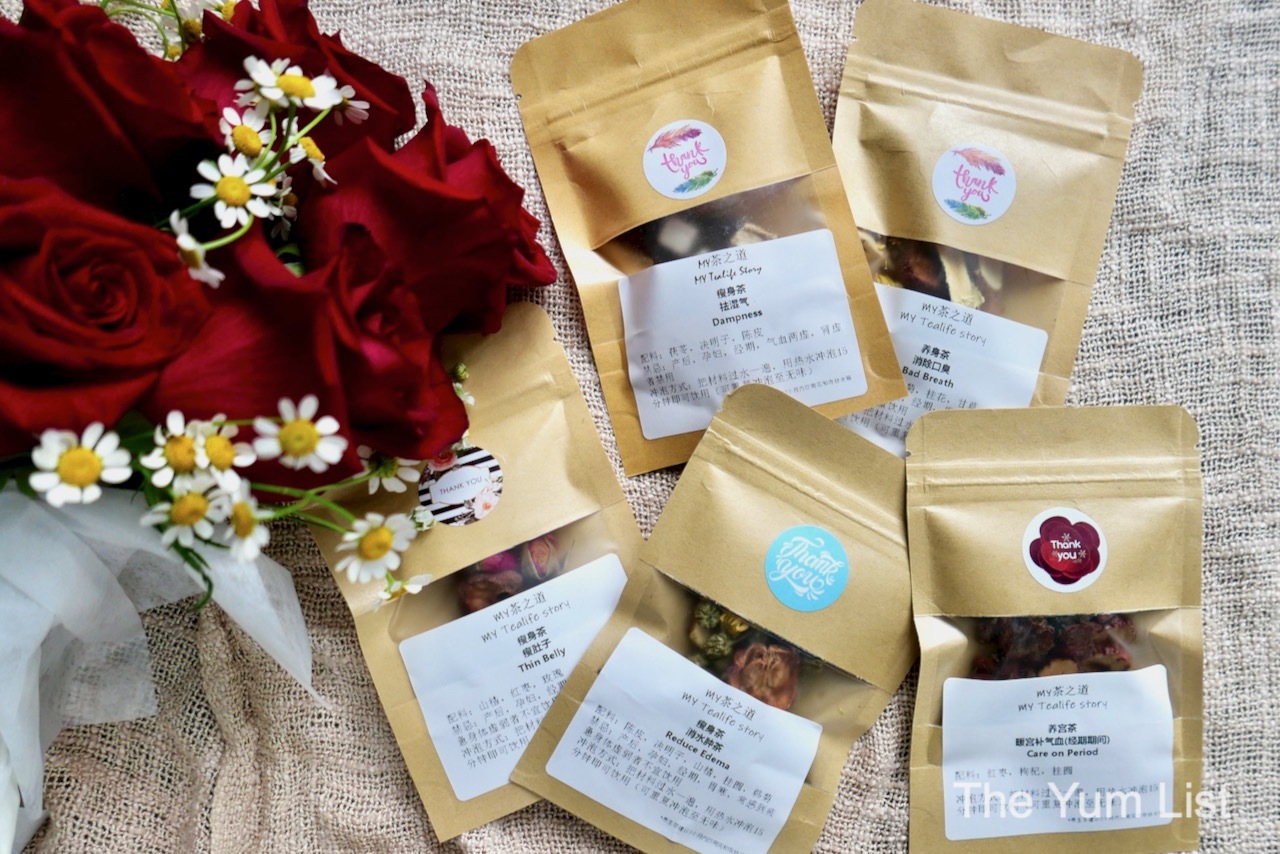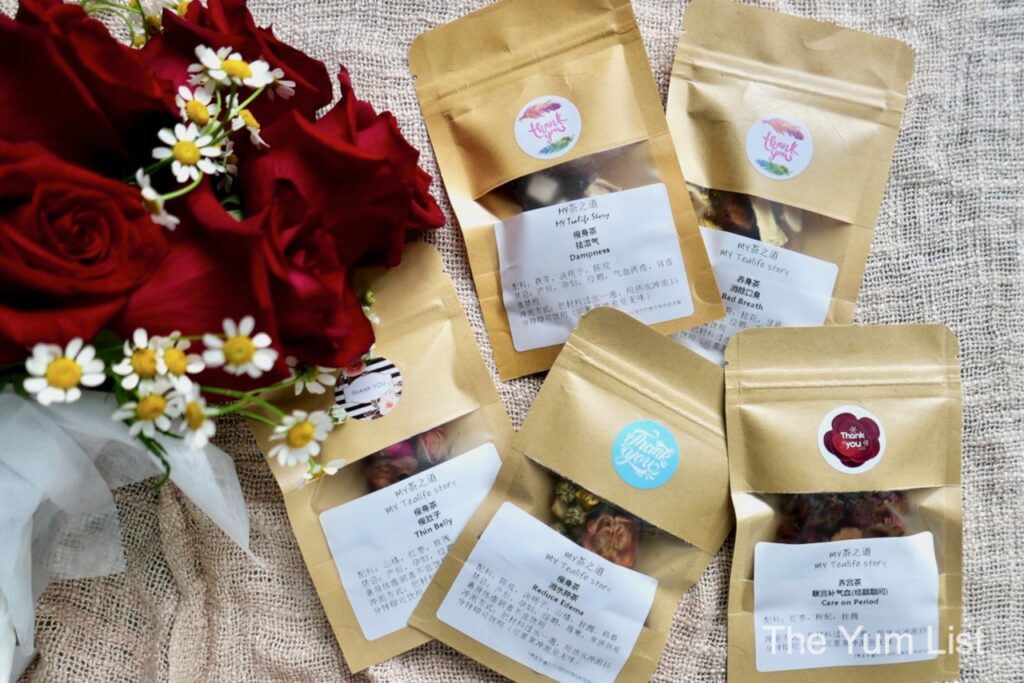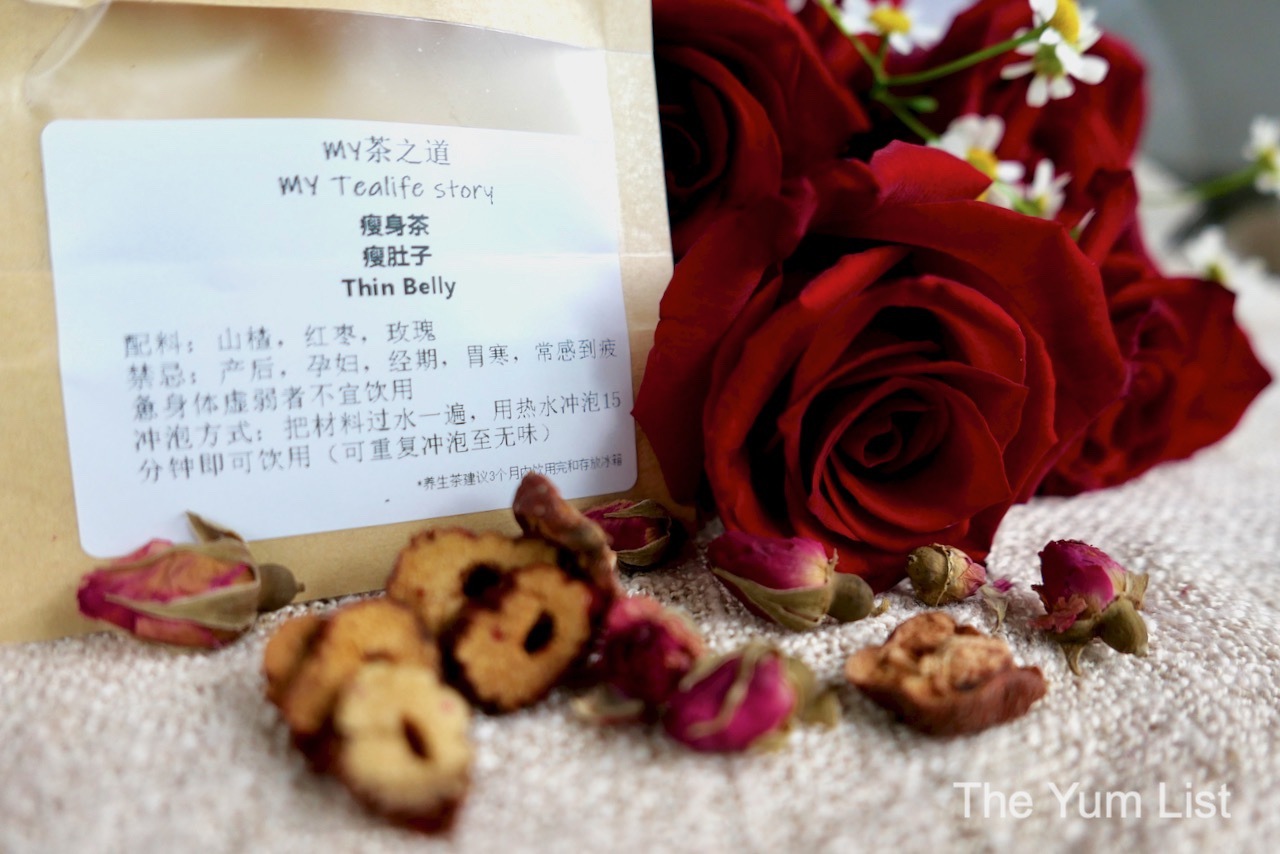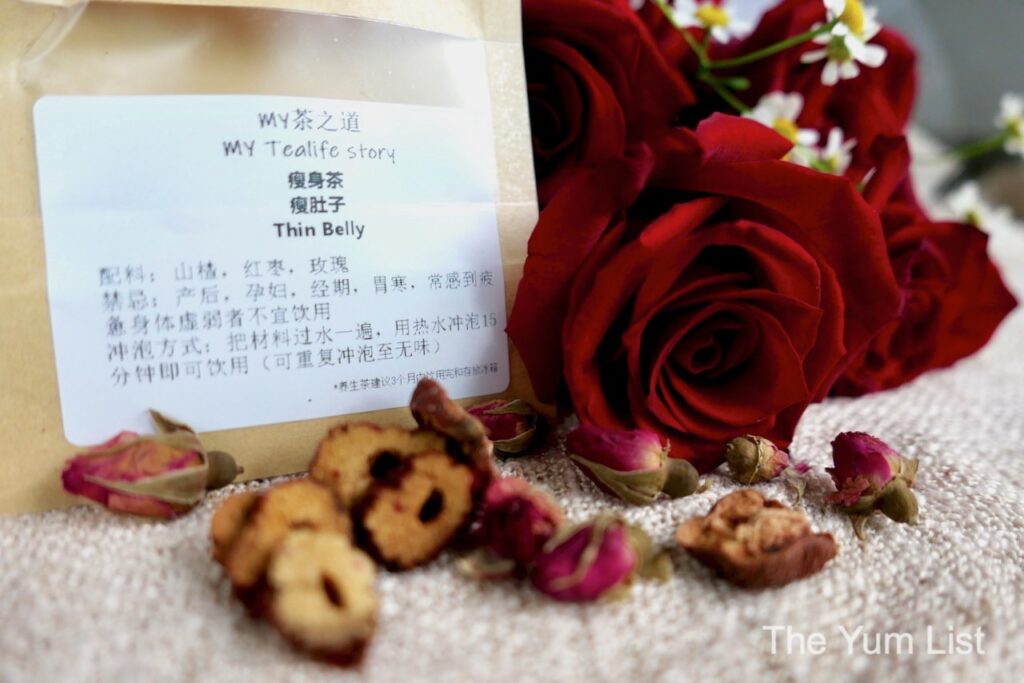 Reasons to order from Kravve: an excellent range of high-quality, wholesome and nutritious products; locally-made goods reduce your carbon footprint; support home chefs and artisan producers.
Find more healthy food suppliers in Malaysia here and stay up-to-date with the latest gourmet and travel recommendations for Malaysia here and here.