Mingle Café Cakery
Words: Monica Tindall
Photos: Rich Callahan
I think one of the most exciting parts of Kuala Lumpur is the area surrounding Jalan Petaling. A bunch of enthusiastic Malaysian entrepreneurs are bringing new life to one of the oldest parts of the city. The mix of energy and unharried living, tradition and barrier-pushing, make for a vibrant warren of gems to discover.
Mingle Café
One such treasure is the cakery at Mingle Café. The façade is framed with foliage that seems to sprout from the building itself, as if a wily beard from the aged chin of the structure. The old shophouse is filled with memorabilia, and upcycled furniture fits the setting flawlessly.
The kitchen has been taken over by a bright young pastry chef to bring the area its first cakery. Her displays of luscious desserts, tarts and loaves draw crowds eager to satisfy their sweet cravings. Diabetic-aspiring palates could easily choose a starter, main and dessert from the sweet line-up. Nonetheless, we are of a somewhat more sensible mindset and begin with several savoury options.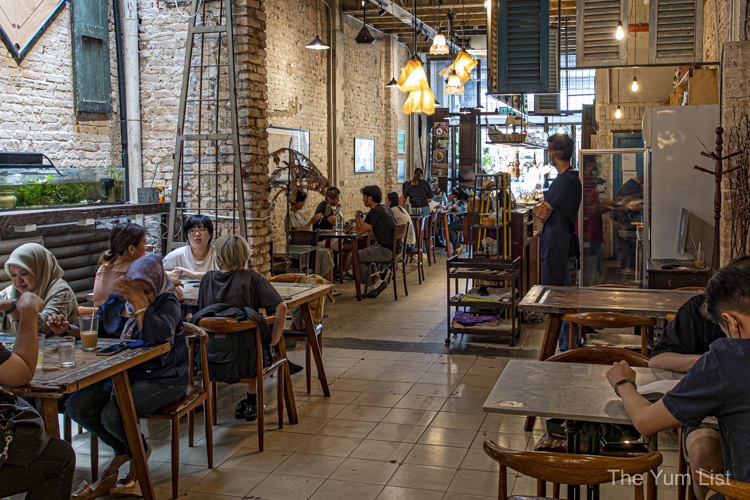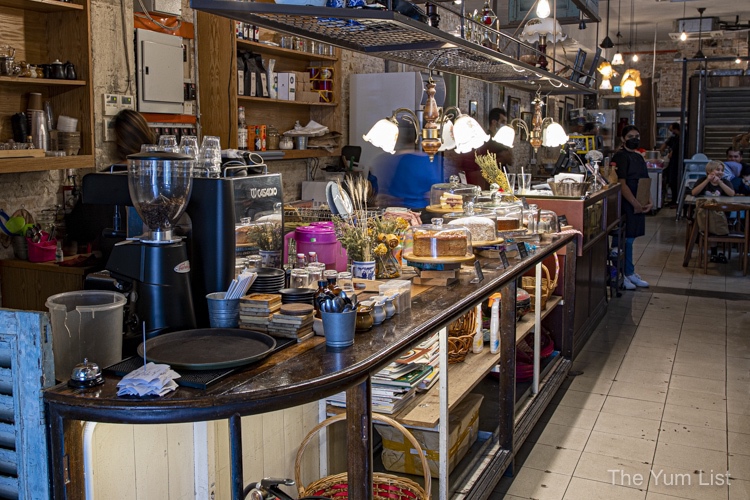 Mingle Café Menu
Right from the bat, Rich is declaring his approval for Mingle Cafés menu. "I would order that Creamy Chicken Pie (RM 16) and one of those tarts and be a happy fat man," he claims after digging into the pie. Buttery, flaky pastry layers hold a generous filling, light enough to dissolve in the mouth but sturdy enough to contain the wet middle.
While Rich is speaking favourably of the pie, my top choice is the Nasi Ulam Rainbow Ayam Percik (RM 27). It's a beautifully vibrant plate of blue pea rice, golden tender chicken with a toothsome ochre-hued sauce, halved salted egg, fish crackers, red sambal, budu (anchovy sauce), and the tastiest finely chopped salad of local herbs. Each part on its own is without flaw but mixed together, the combination is magic.
Not to be confused with the French Croque mademoiselle, Mingle's Mademoiselle (RM 19) is a trio of crunchy artisanal bread slices underneath scrambled eggs. Cultiveat leaves, field mushrooms and confit tomatoes boost nutrition, and we congratulate the bread choice that maintains its crunch even after sitting under the egg for quite some time.
Lastly, we fork into the Vegan Buddha Vegetable Salad (RM 18) in another attempt to nourish our stomachs with wholesome food before the saccharine chapter of this visit begins. It's an appetizing mix of mesclun leaves and cherry tomatoes moating a middle of garlicky mushrooms, meaty eggplant and croutons coated in basil pesto.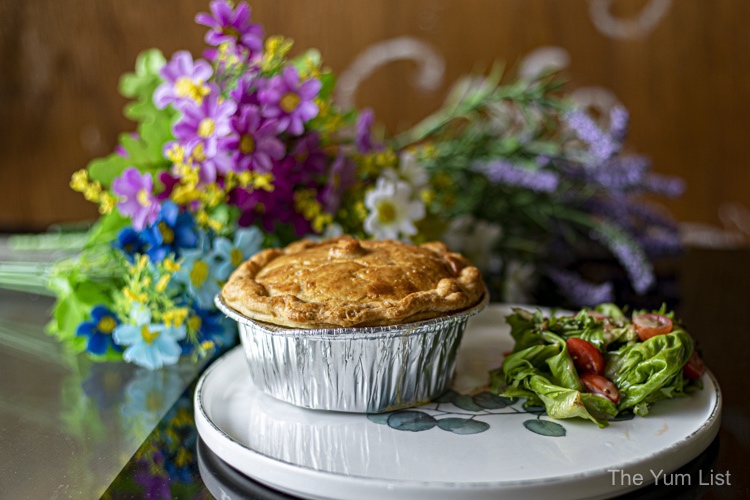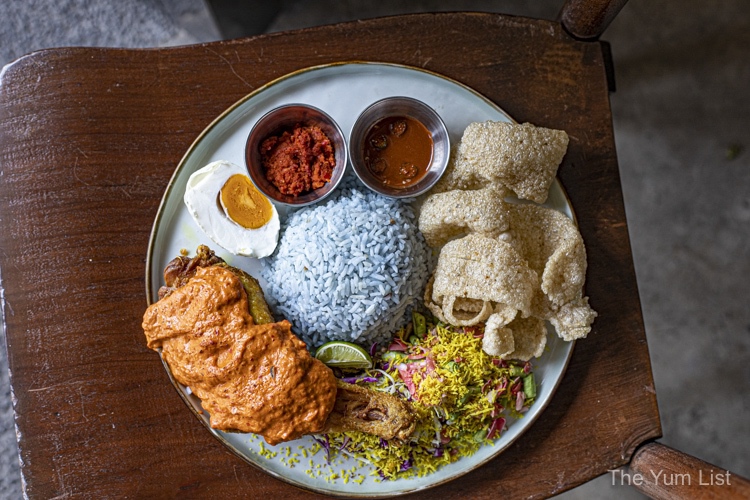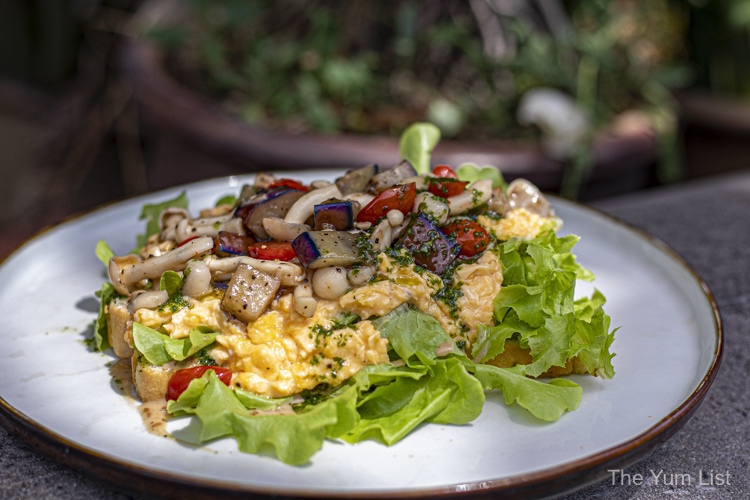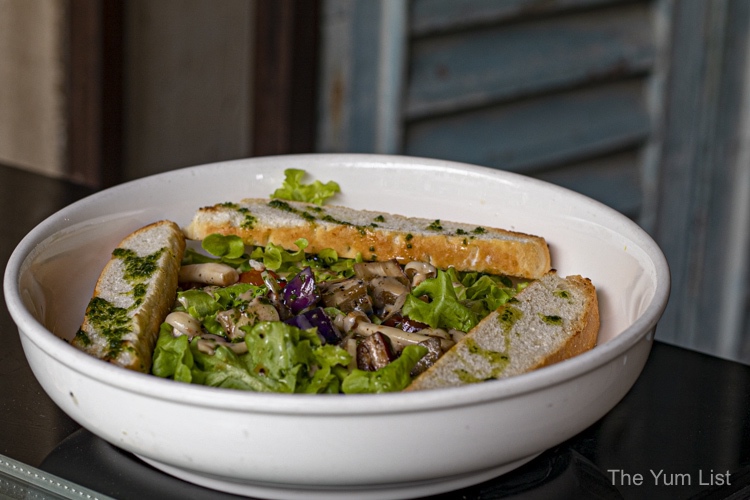 Mingle Café Cakery
Mingle Café's cakery has an extensive range of offerings. Some of the best-sellers pictured here are Salted Caramel Dream (RM20), Original Burnt Cheesecake (RM16), Gluten-free Orange Poppyseed (RM15), Chocolate Hazelnut With Mocha Frosting (RM15) and Pablo Pistachio (RM16).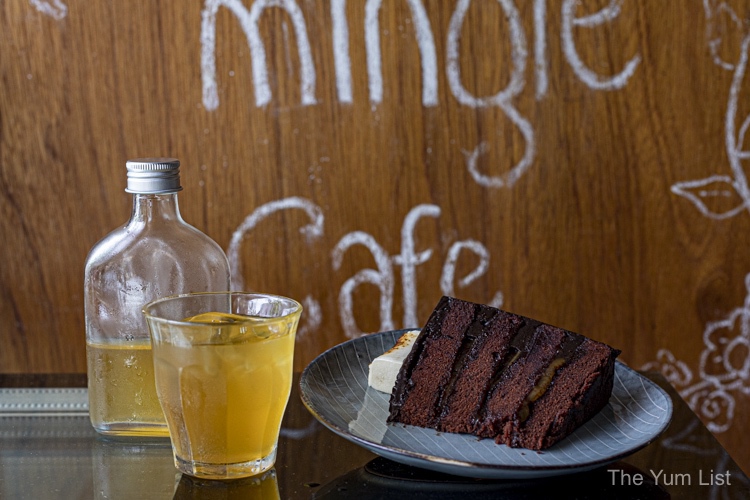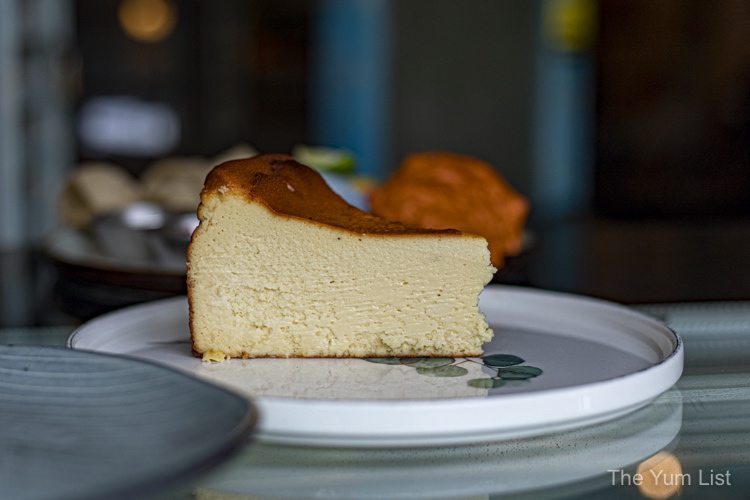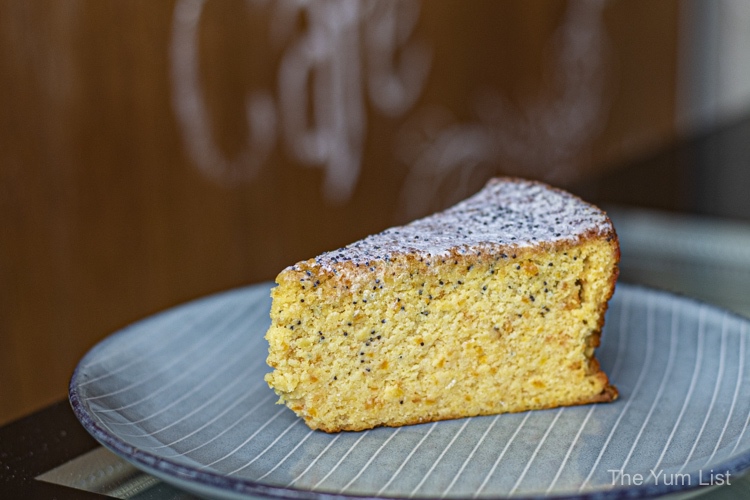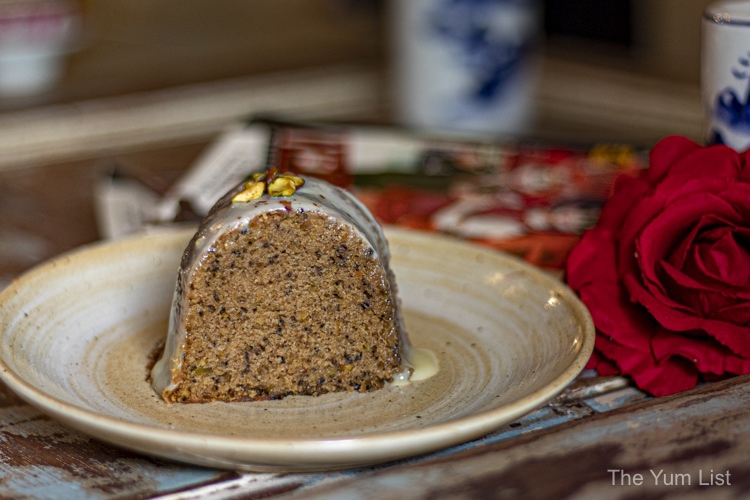 With just the two of us tasting today, we hone in on what we deem the most decadent of the selection, the Lemon Meringue (RM17) and Salted Caramel (RM18) tarts. We recommend beginning with the former and ending with the latter.
The shells of both are thin and crisp but hearty enough to not go soggy under the weight of the filling. The bruleed meringue top of the first has a faint herbal note running through thanks to torched thyme. A slice of dehydrated lemon is a simple yet elegant garnish and the curd and meringue seesaw for just the right balance of sweet and tart.
Caramel dribbles in a free-flow swing from the fork as we lift it to the mouth. The salt, caramel and dark chocolate combo has me going back for a second forkful. As I don't usually eat dessert, a two-forkful rating is pretty darn good. Rich broadcasts that whatever they charge for this piece of luxury, it's worth double – also high praise.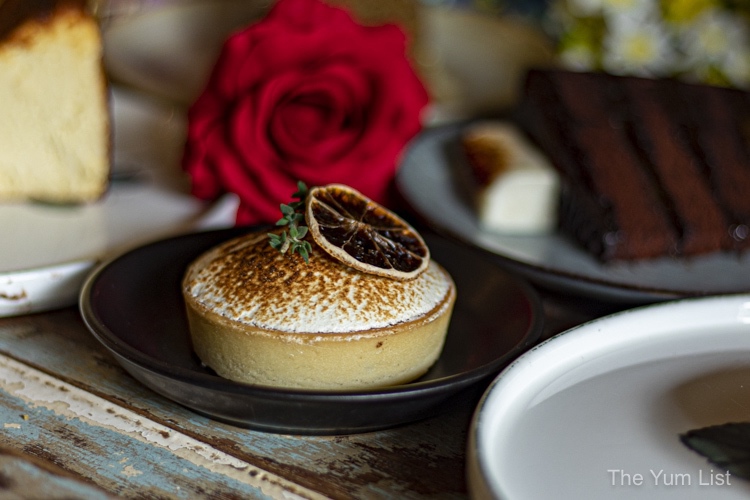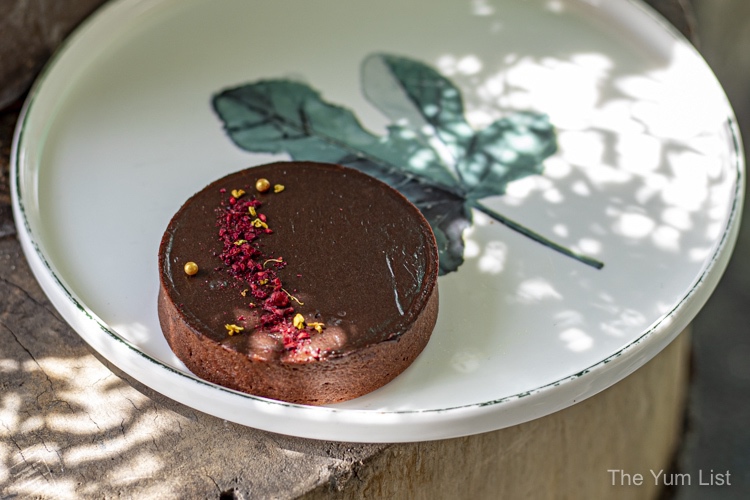 Drinks
Mingle Café has a good selection of barista-crafted coffee, tea, cold drinks and even house-brewed Kombucha (RM 12). I love the fermented tea bevvie with the lemon tart, and the Rose Latte (RM 14) is a good match for the chocolate.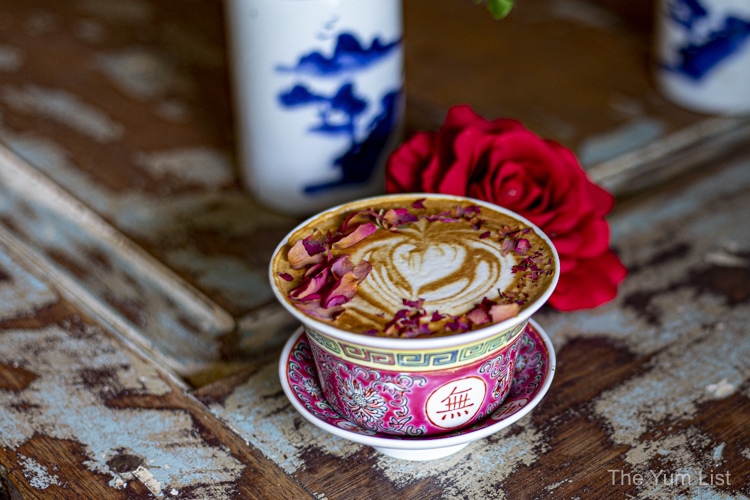 Reasons to visit Mingle Café Cakery: great vibe; charming setting; mouth-watering selection of expertly made cakes, tarts and loaves.
Mingle Café Cakery
55, Jalan Sultan, City Centre
50000 Kuala Lumpur, Malaysia
+6 017-639 4915
www.facebook.com/minglekl
Find more of our favourite cafes in Kuala Lumpur here and stay up-to-date with the latest gourmet and travel recommendations for the country here and here.