Four Pillars Gin at WOOBAR
Words: Alison Christ Photos: Monica Tindall
The W Hotel's WOOBAR has a special Four Pillars Gin Flight promotion going on. Four Pillars Distillery in the Yarra Valley of Australia started in 2013 with three mates, and they quickly proved to be a world-class gin producers. They boast utilizing the fantastic abundance of cool ingredients in Australia, such as local native botanicals like lemon myrtle and Tassie peppers. Their signature move is using fresh citrus in every gin they produce, which is over a dozen, including seasonal specialties such as the rare and collected Australian Christmas Gin. WOOBAR has a special stash of the Christmas gin, which is otherwise sold out in the market and is on offer with the gin flight.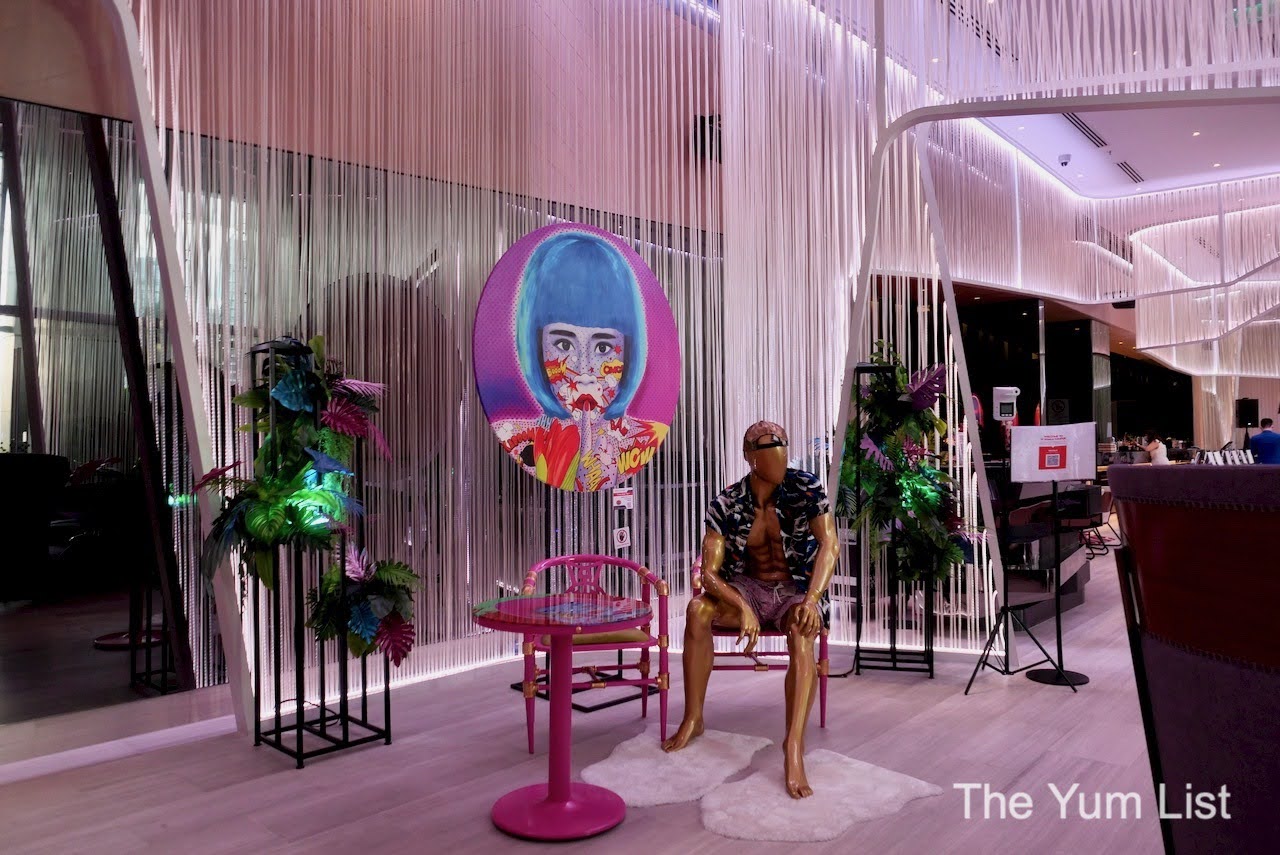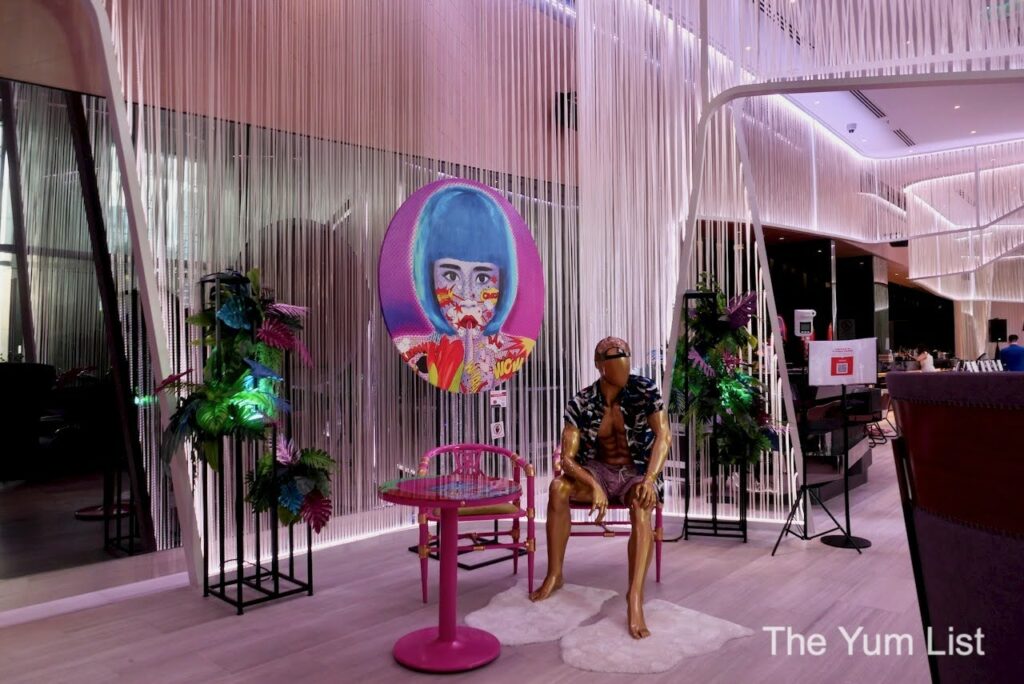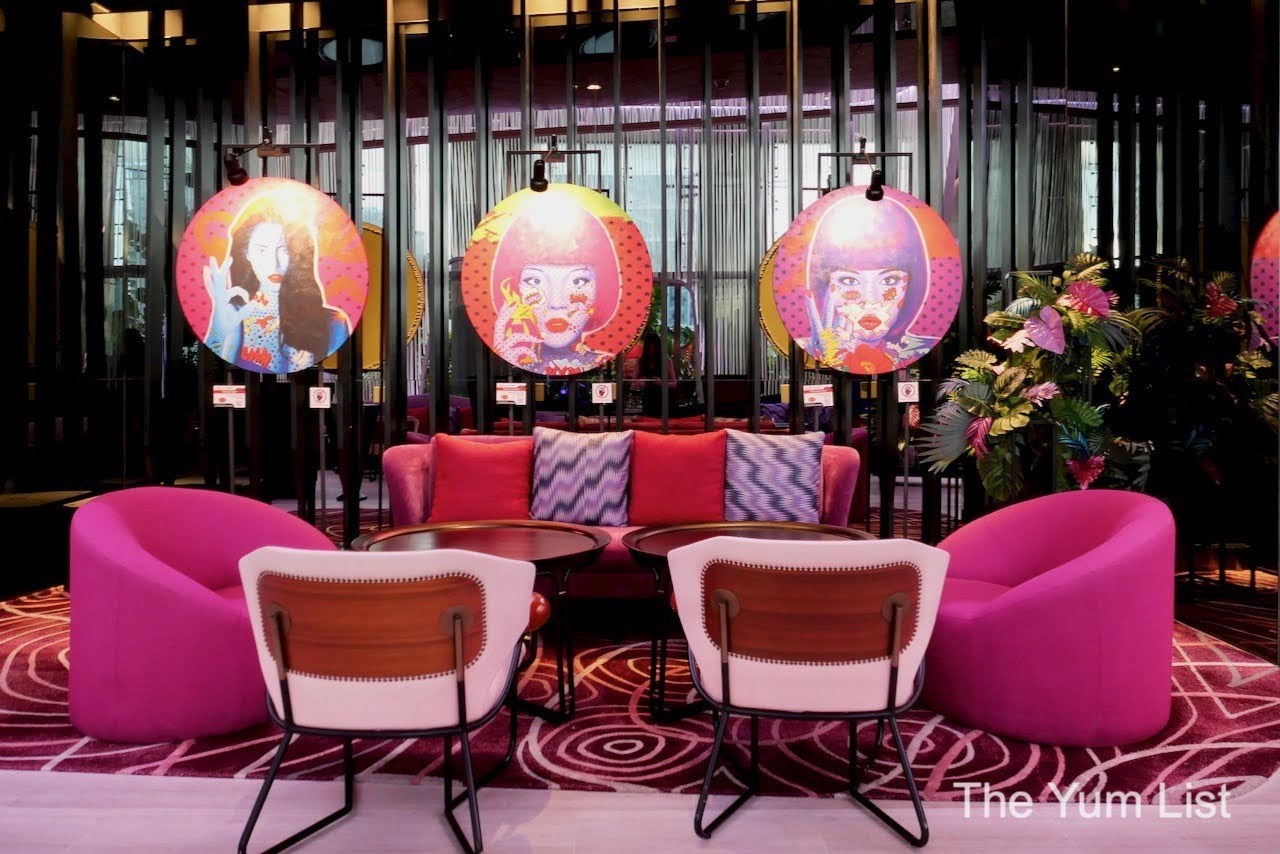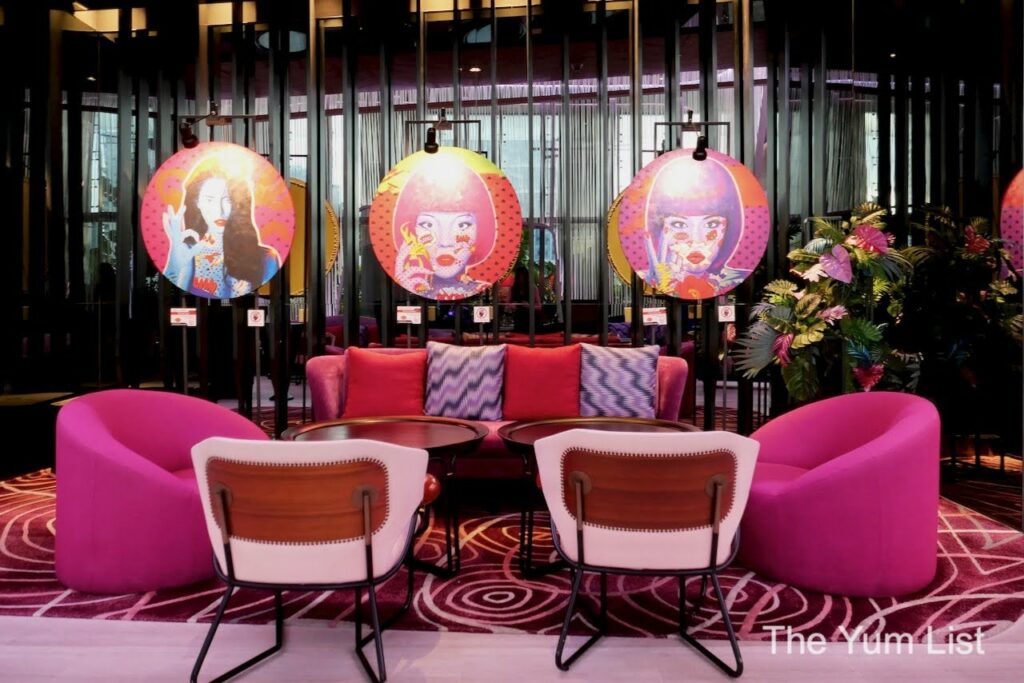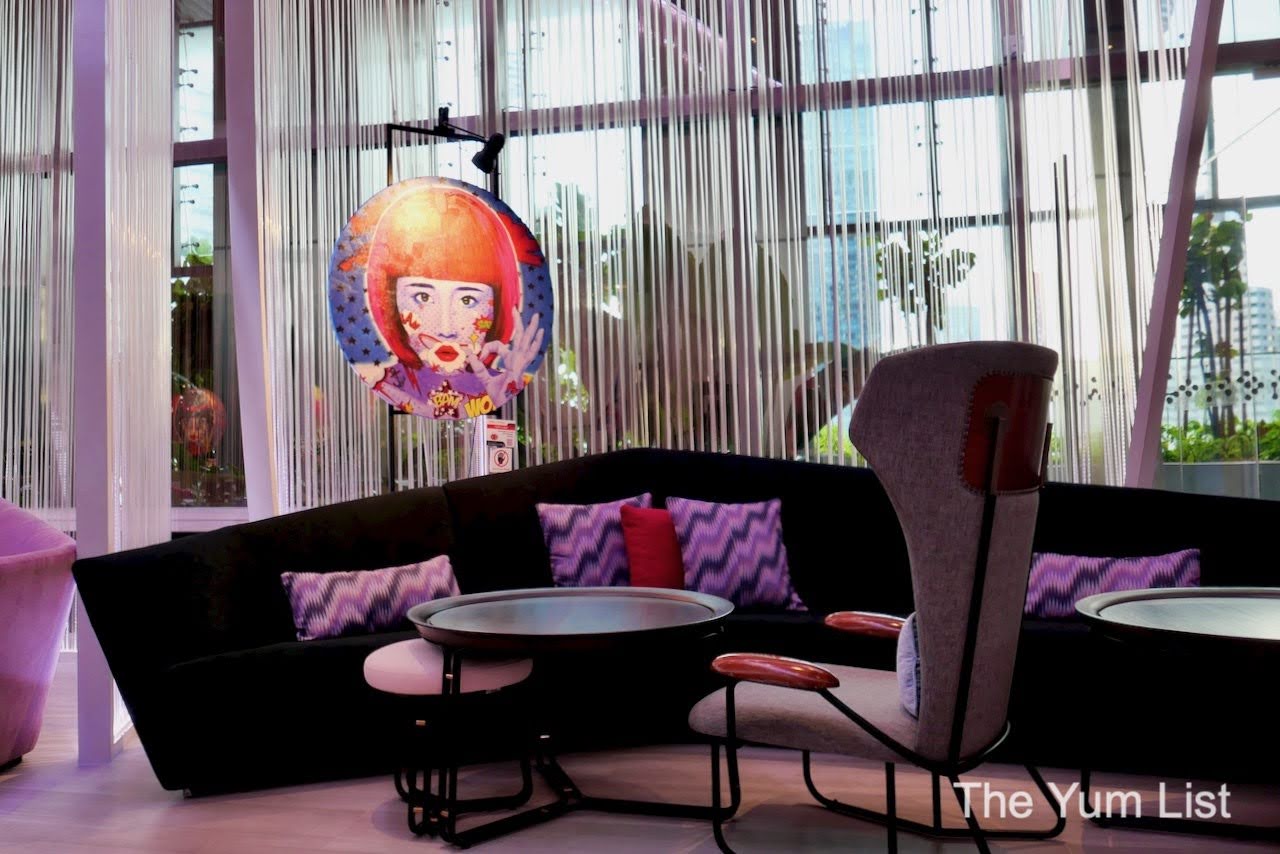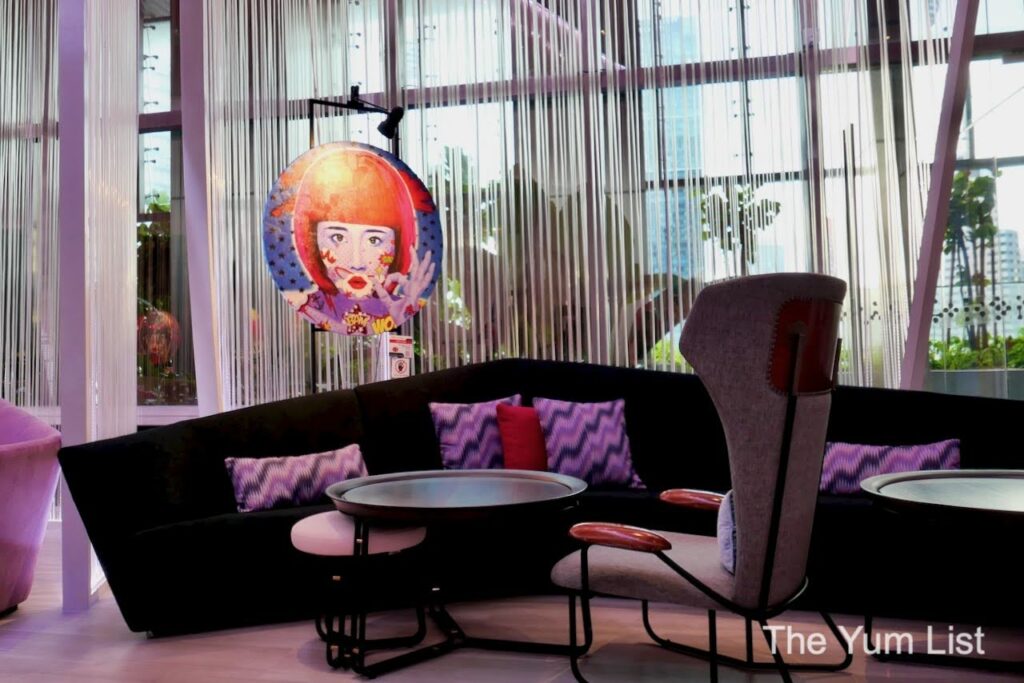 Four Pillars Gin at WOOBAR
Monica and I are heading to the W to get our gin on before we attend a special Sip and Paint session provided by Art and Bonding. We have the undivided attention of WOOBAR's Liquid Manager – Han Jun, who pulls up a beautiful drink trolley filled with five different gins, an array of Fever-Tree tonics, fresh herbs, spices, and even tea. Hun explains all the different styles and how we should drink them and in which order, add tonic to this one, drink this one straight, etc. He leaves us with absolutely everything we could need, including glasses and ice.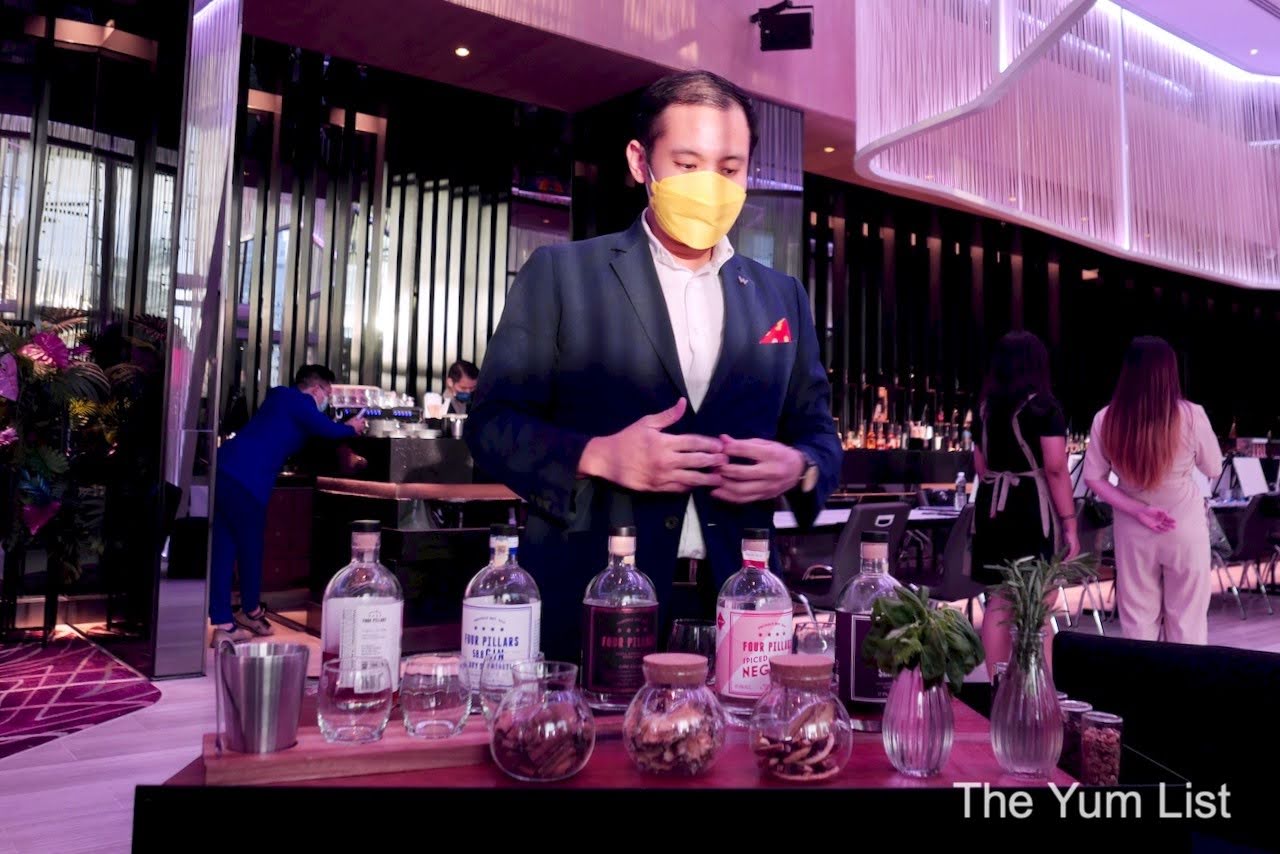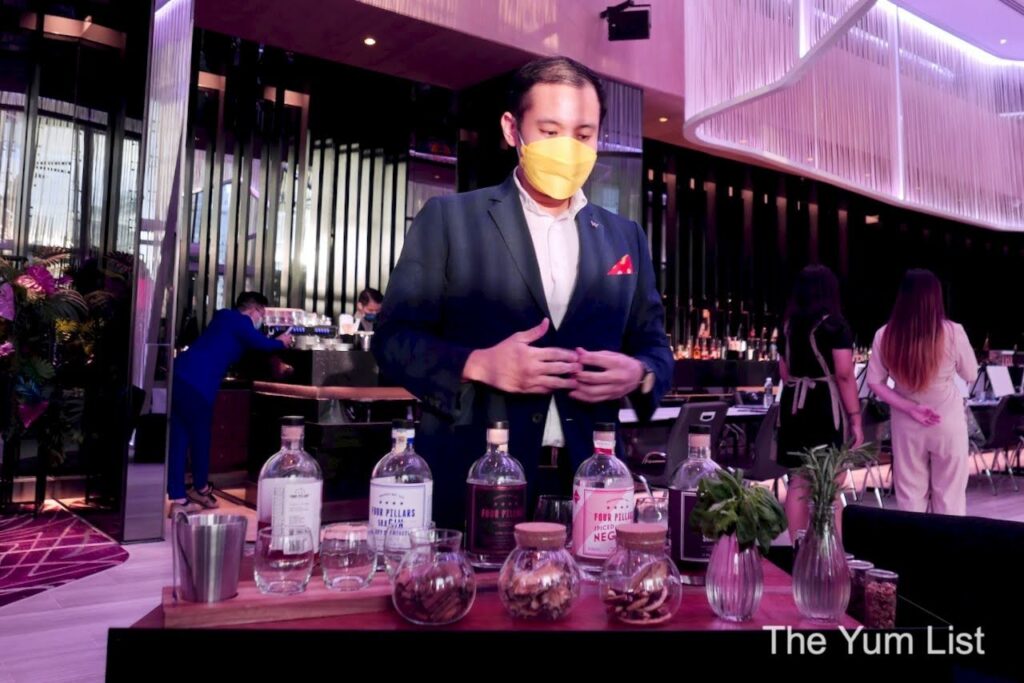 I'm a huge fan of the Four Pillars Bloody Shiraz; it's the first and only gin I enjoy on the rocks with no tonic. Han recommends we try it with fresh basil, and it's a great idea. Definitely, something I will ask for it in the future. Next, we test the Rare Dry Gin, made with whole fresh Aussie oranges. They are highly aromatic and balance out spicy botanicals like cardamom, cinnamon, and star anise. We try the Rare with a couple of different tonics; the Premium Indian Fever-Tree wins.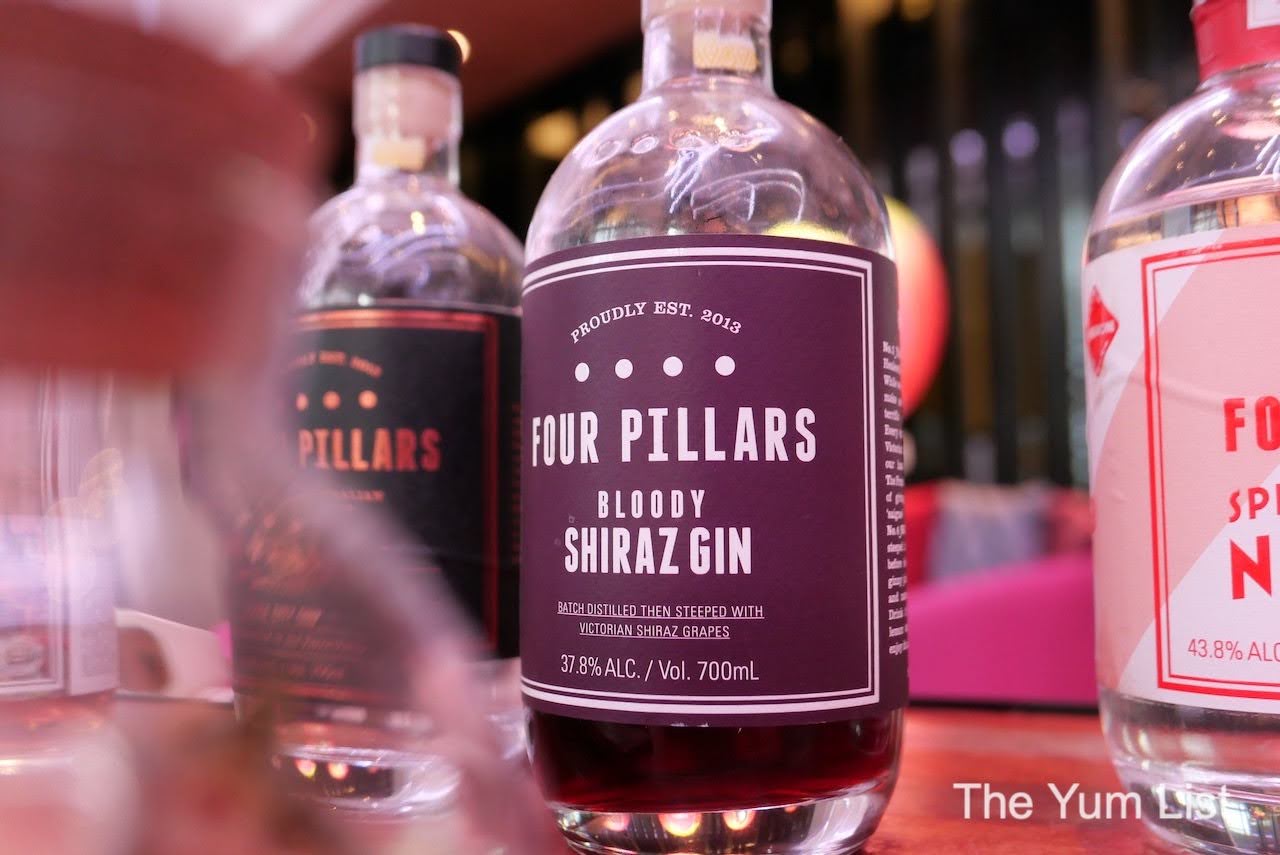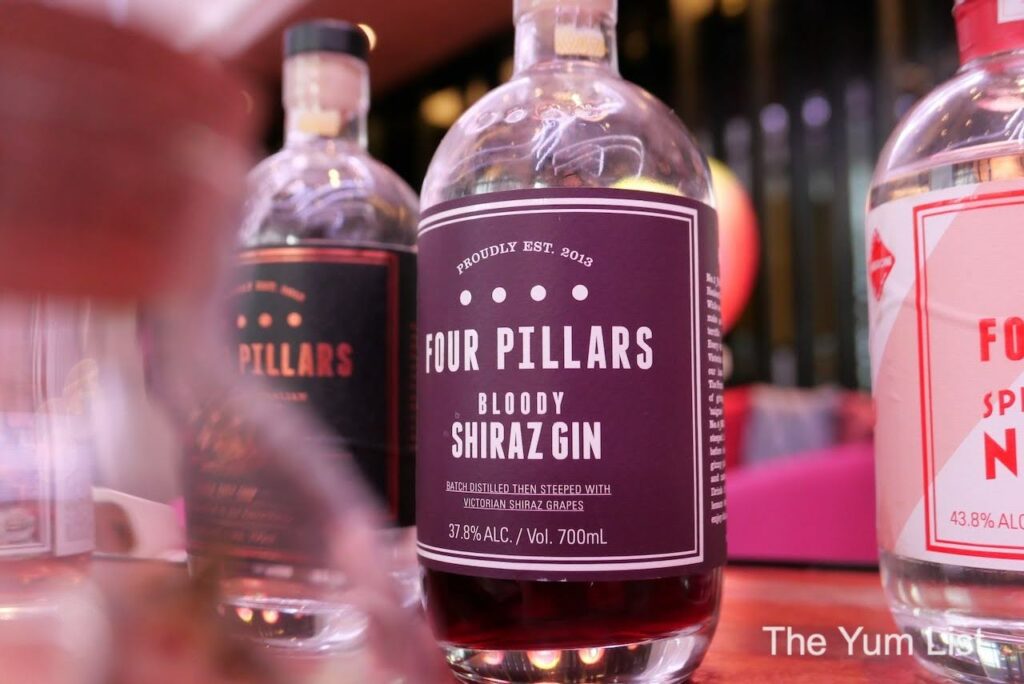 We move onto the Navy Strength Gin and simultaneously learn some history lessons. The Navy Strength is strong enough for a sailor at 58.8% proof but has a different reason for being so high. Back in the days when the Navy was out on a mission the gin and gunpowder were kept in the same section of the ship. In case the gin accidentally spilled on the gun power, the high proof would allow the gunpowder to still ignite! Han explains the strength of this is best complemented in a cocktail rather than tonic alone, although I do enjoy it with the Elderflower Tonic. Next, we're off to the Spiced Negroni Gin, obviously explicitly made for a Negroni (we hold off on having a Negroni as we have a lot of gin time ahead of us). Just a sip on ice is delicious, and I will request it in my Negroni from now on. Last but not least, we sip on ice the Australian Christmas Gin, and it reminds Monica of her mothers' Christmas pudding while invoking feelings of home and holidays (I hope you're able to get a sip yourself before it runs out).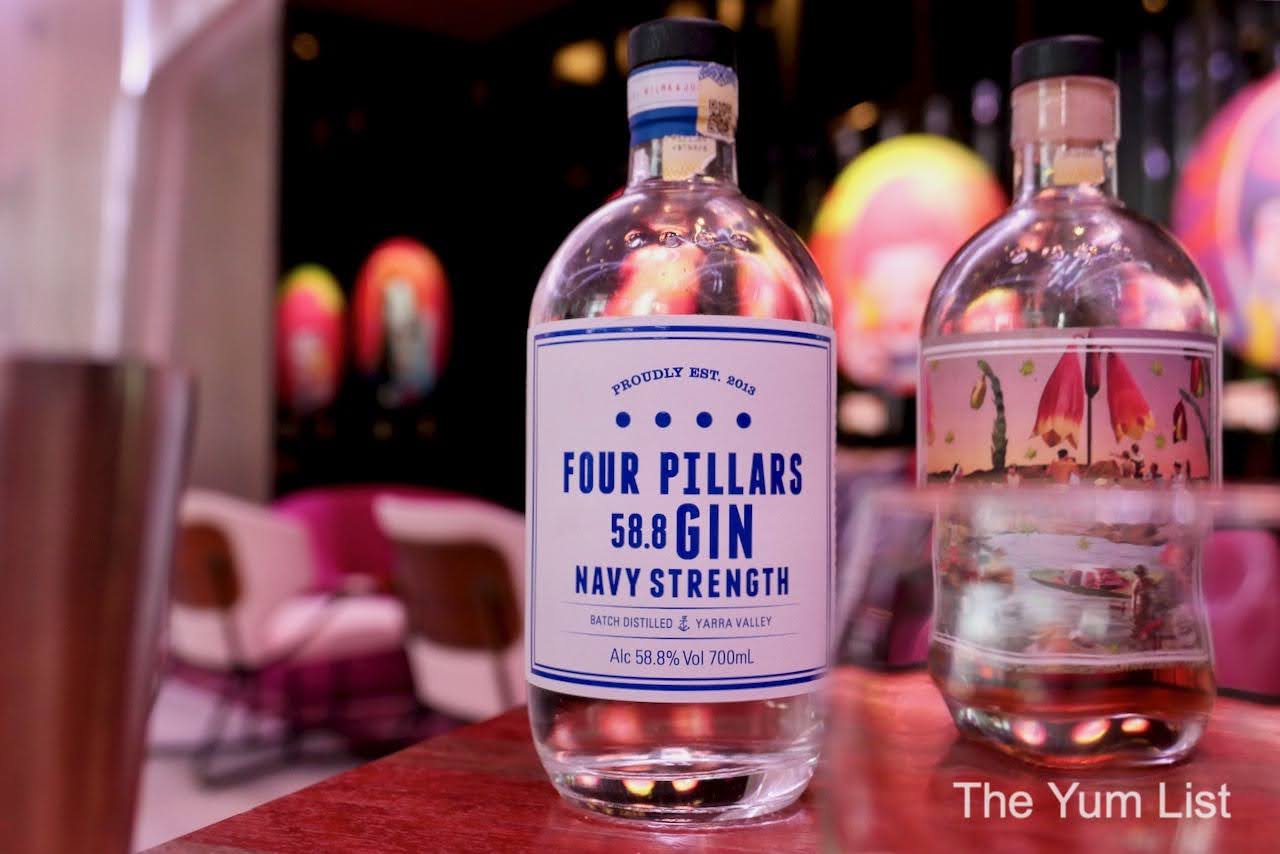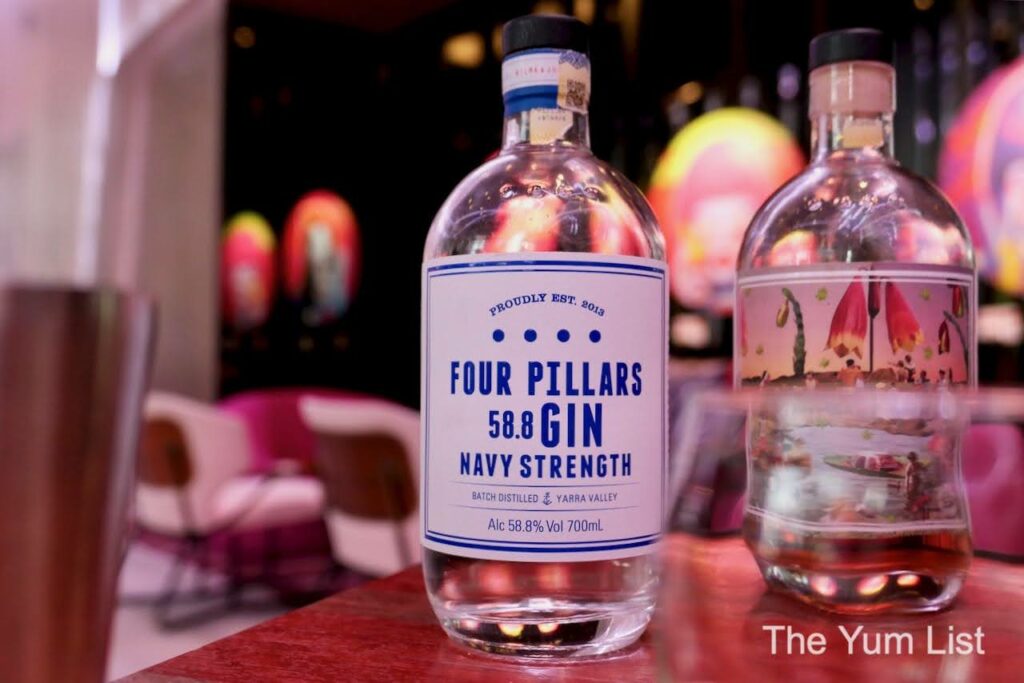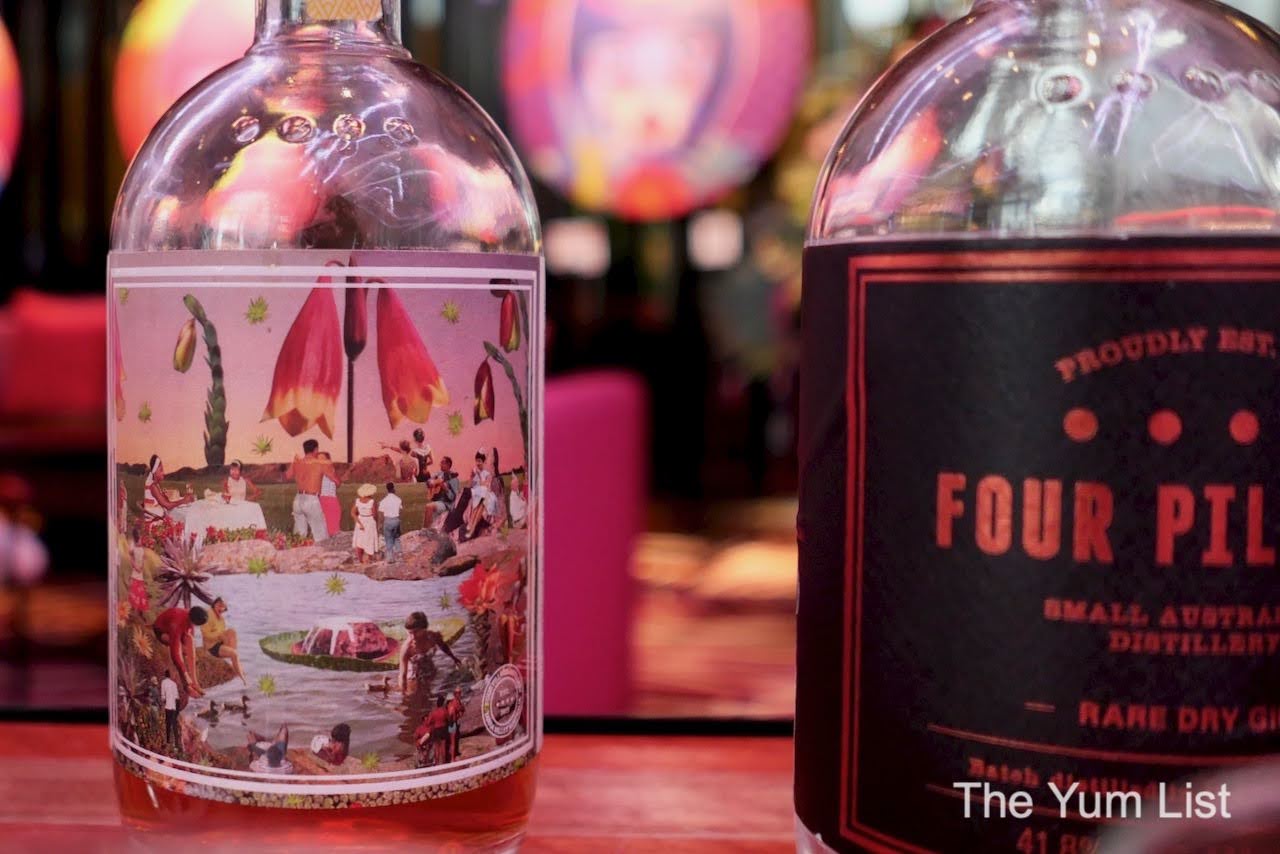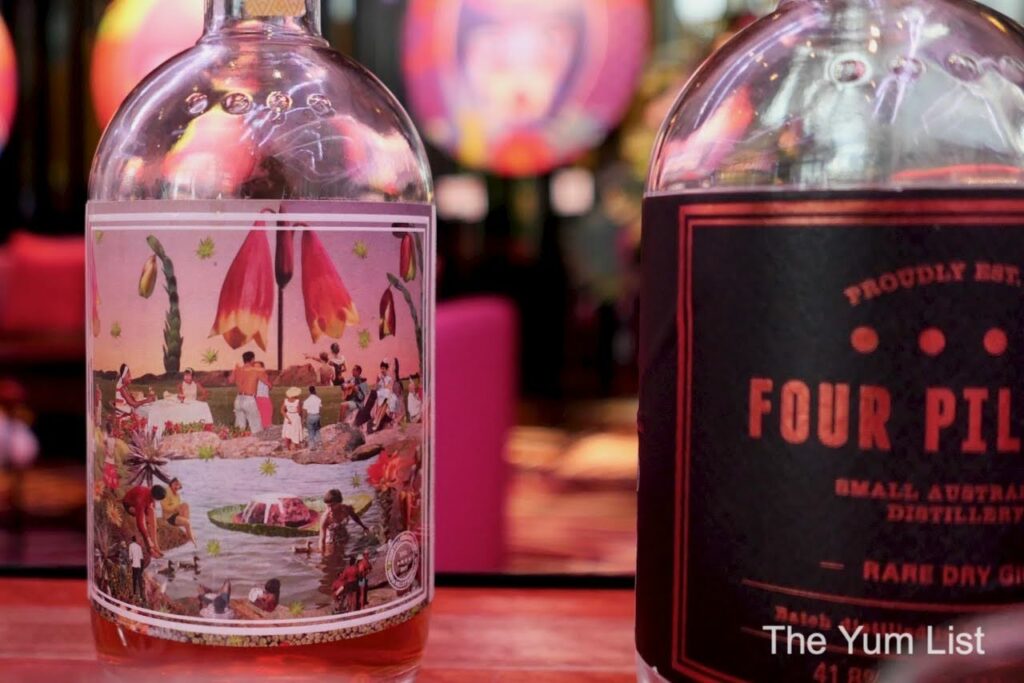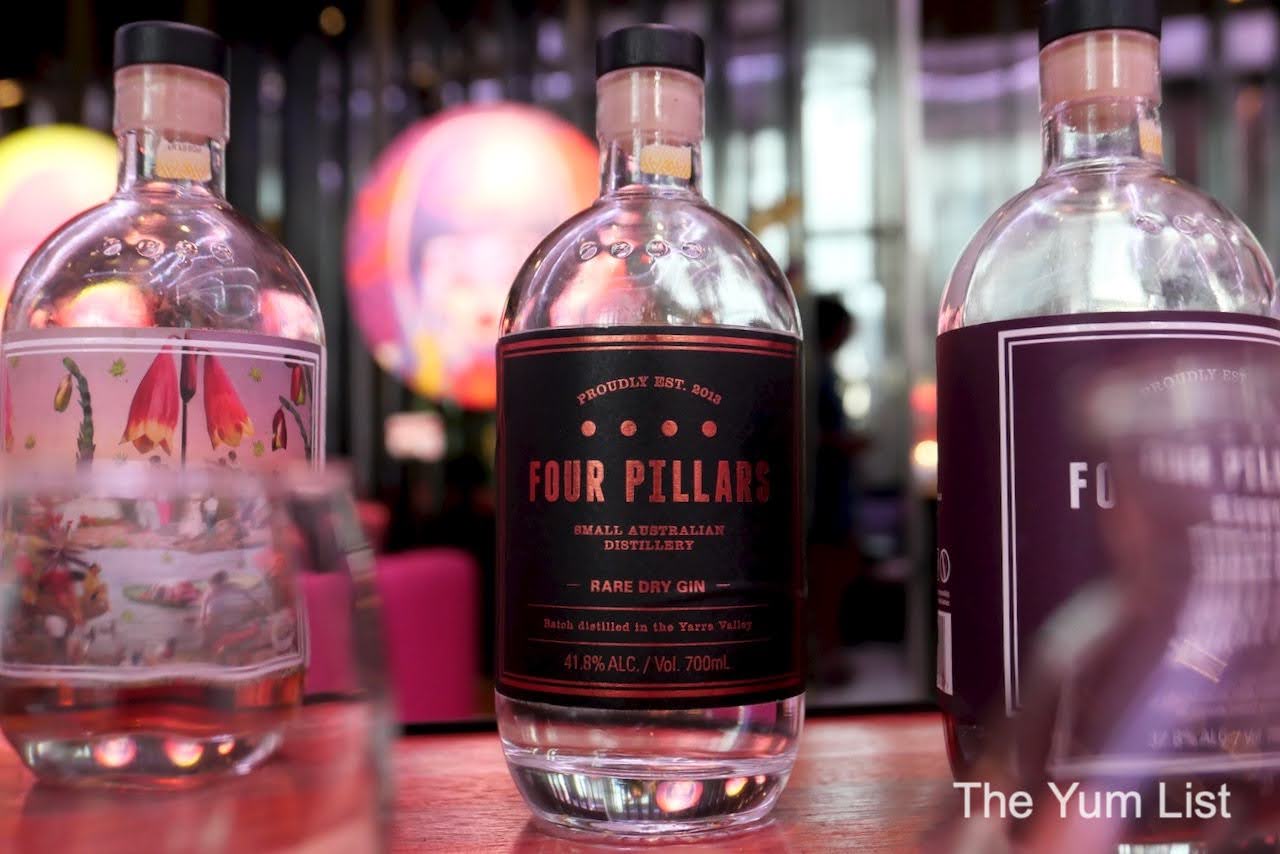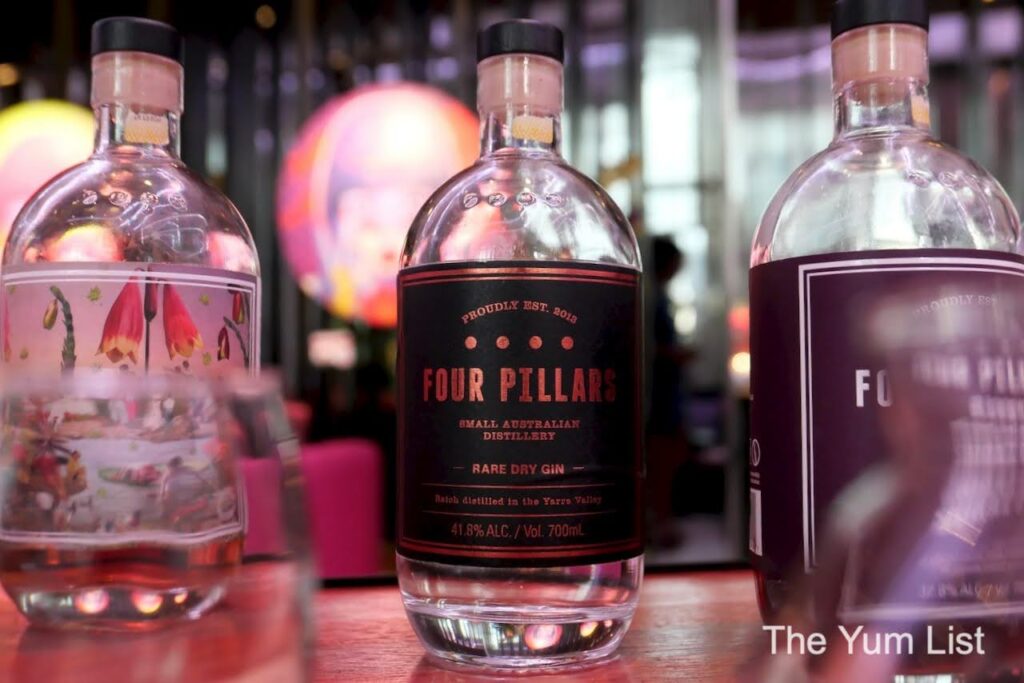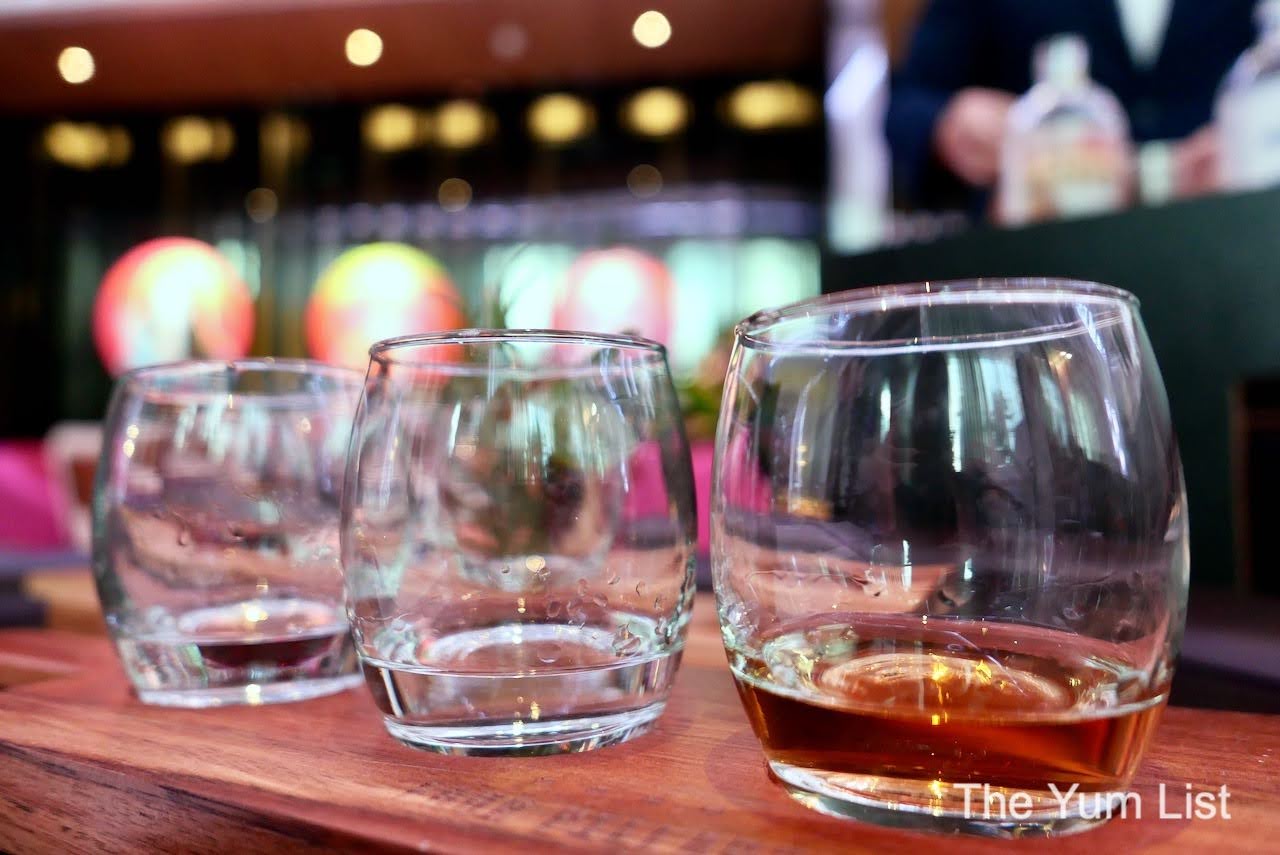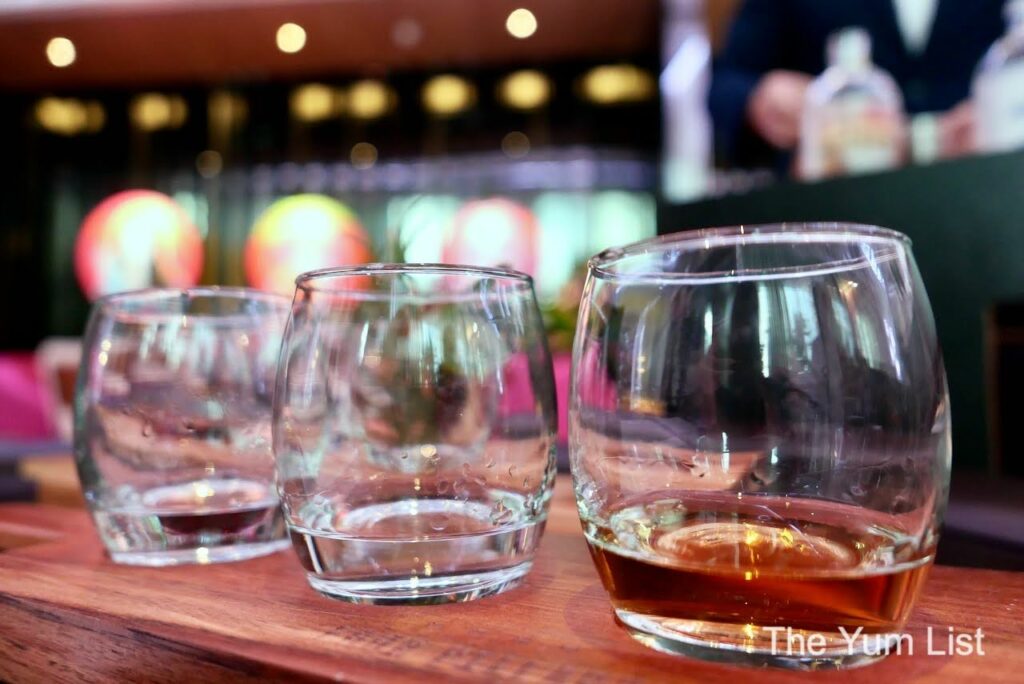 Sip and Savour
Monica and I take our gins over to the painting area, which has an awesome mix of people from all over the world. Everyone has an apron on, a paintbrush in one hand, and a G+T in the other. Art & Bonding proudly boasts being the first to introduce a "sip and paint" concept in KL. The W, always interested in offering their guests a unique experience, brought them in to collaborate during the Four Pillars Flight launch. Art & Bonding says, "the sessions are about relaxation, lively conversations, the joys of painting and of course, drinking tasty wine!" In this particular case drinking tasty gin! There is no painting or drawing skill required, and I was impressed with Spanish Artist Eduardo Peña Diaz's ability to teach almost 30 people in the room.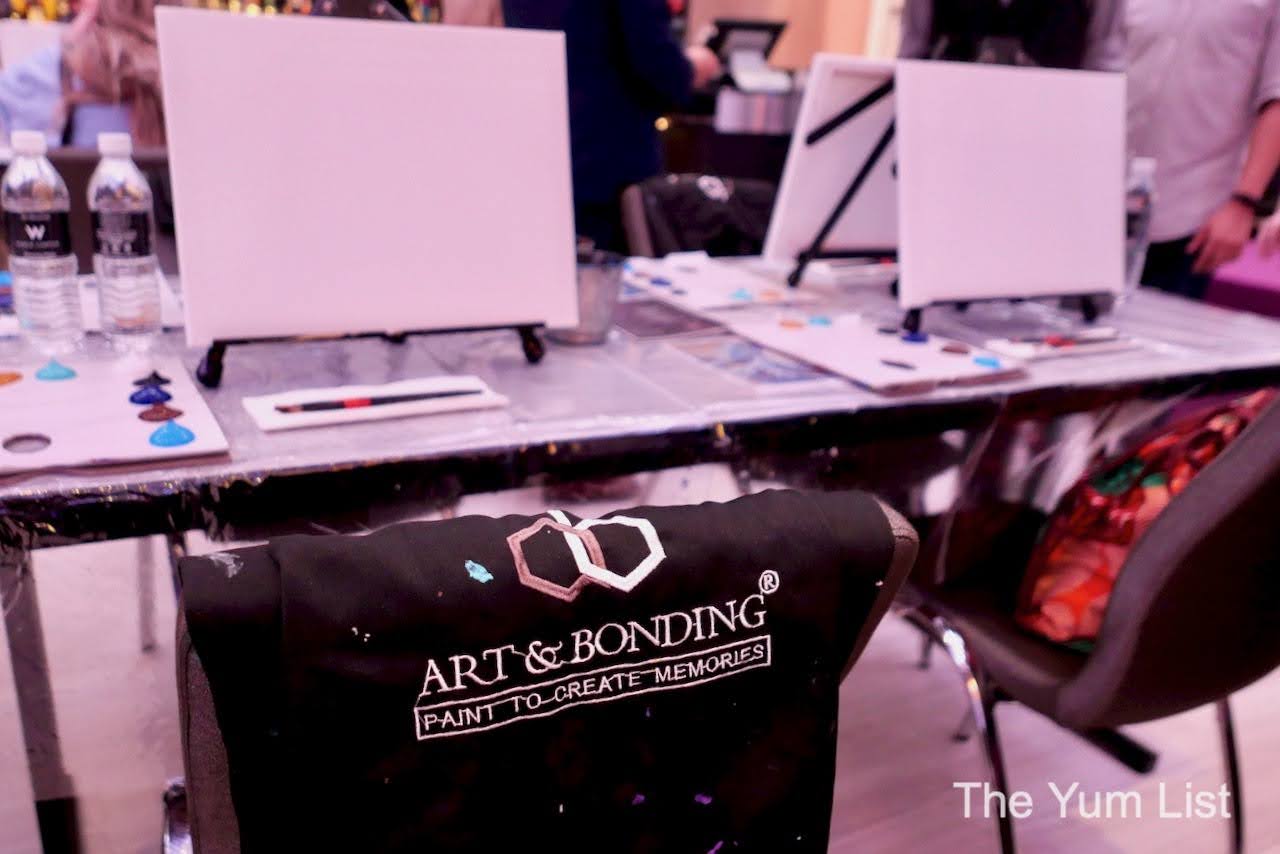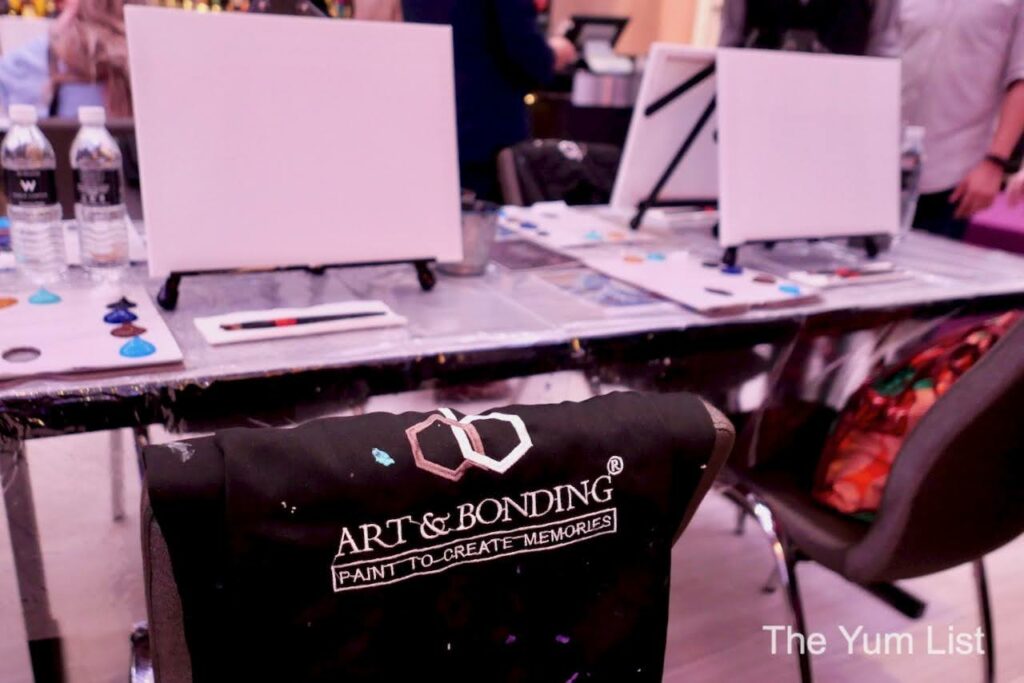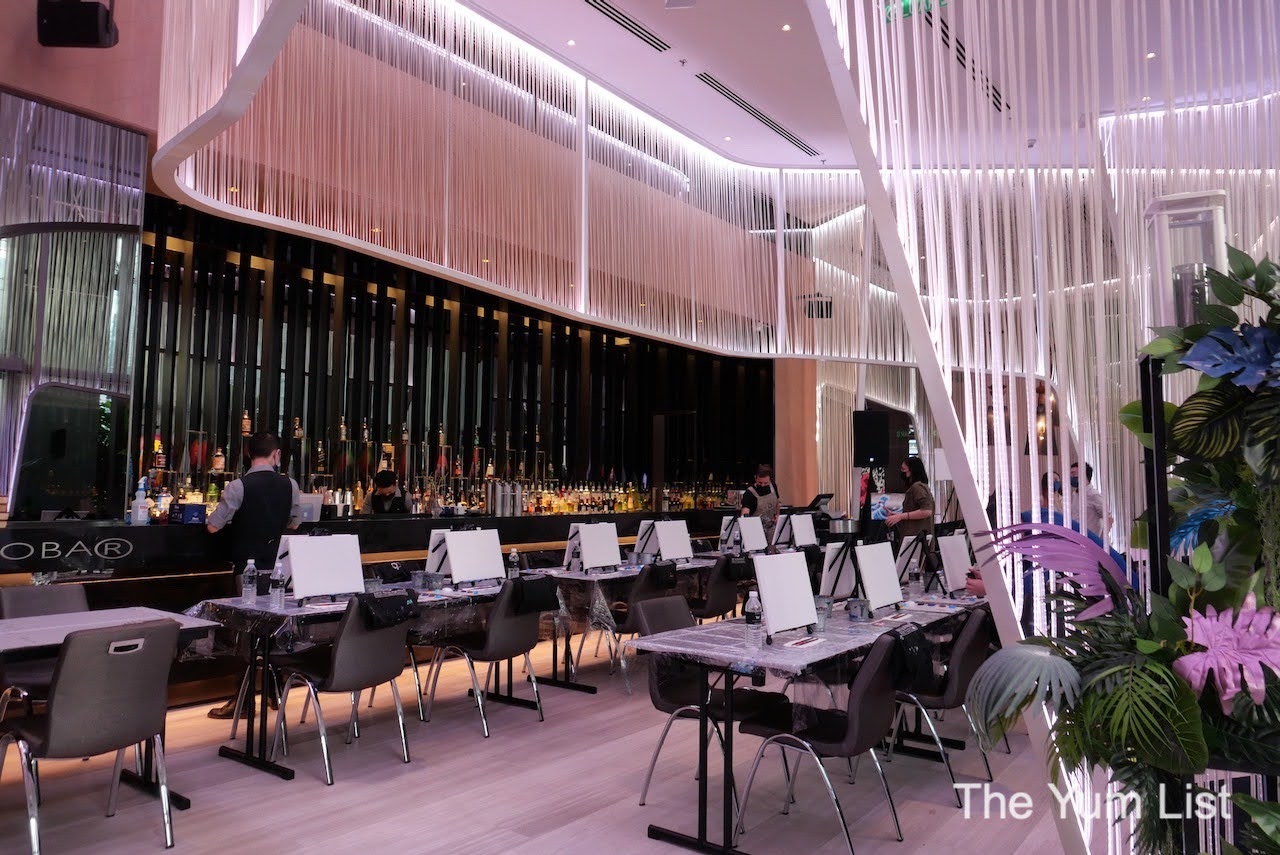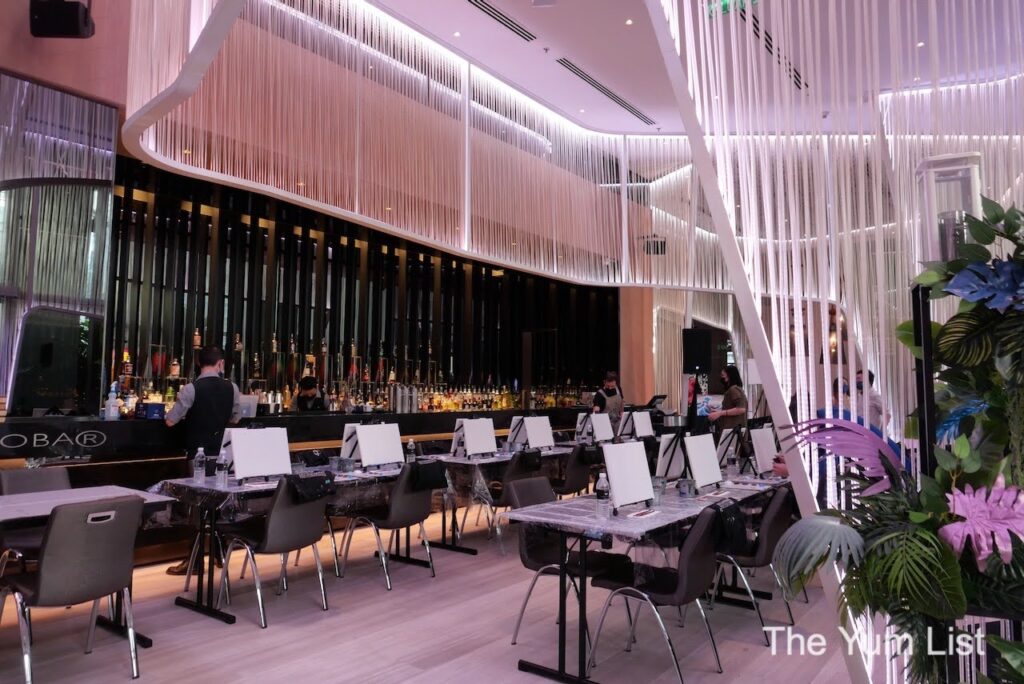 Glancing around, I could see everyone was creating their own personal masterpiece. I am sure the Four Pillars gin and tonics that our Liquid Manager is serving us improve our skills. Monica and I are giggling and really enjoying the evening. Everyone else seems to be doing the same. We're painting (or trying to paint), sipping gin, and nibbling on sushi rolls and charcuterie.
The service is impeccable as the W staff maneuver through paint-filled pallets while trying not to cover up the cheat sheet in front of us (a copy of The Great Wave). We're all trying our best to recreate the famous Wave painting by Japanese ukiyo-e artist Hokusai. We wonder if Hokusai is happy and proud or horrified. Either way, the giggling continues. We are sitting across from two men who have now become our friends. All we can see of their paintings is the back of the canvas; these guys have a lot of friends, and they keep stopping by to admire their work. Again more giggles. More gin. Perfect. The W's advertisement reads, "SIP & PAINT – Sip your favourite Gin + Tonic while learning how to paint and meet new friends at the same time." I'm pleasantly surprised that the meeting new friends part is true, especially after surviving our last impossible lockdown.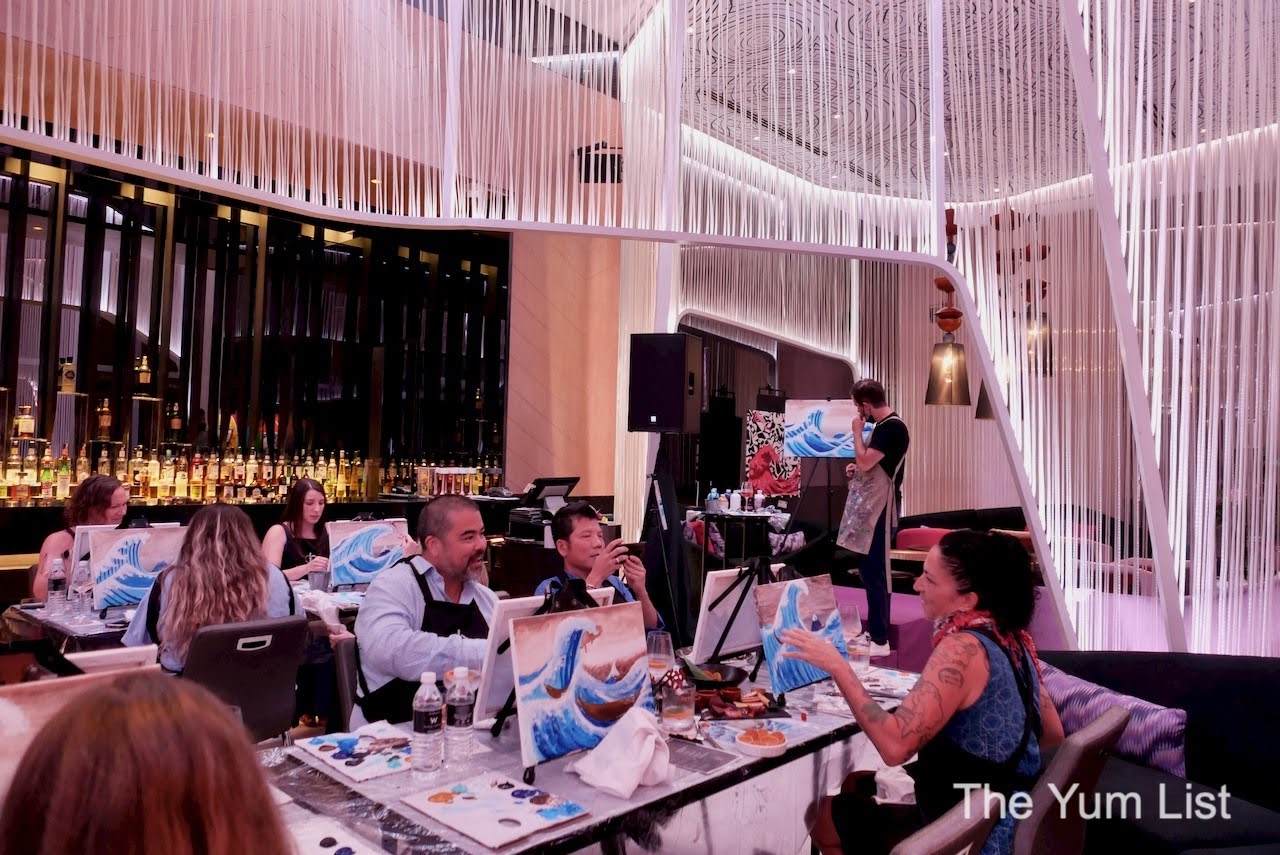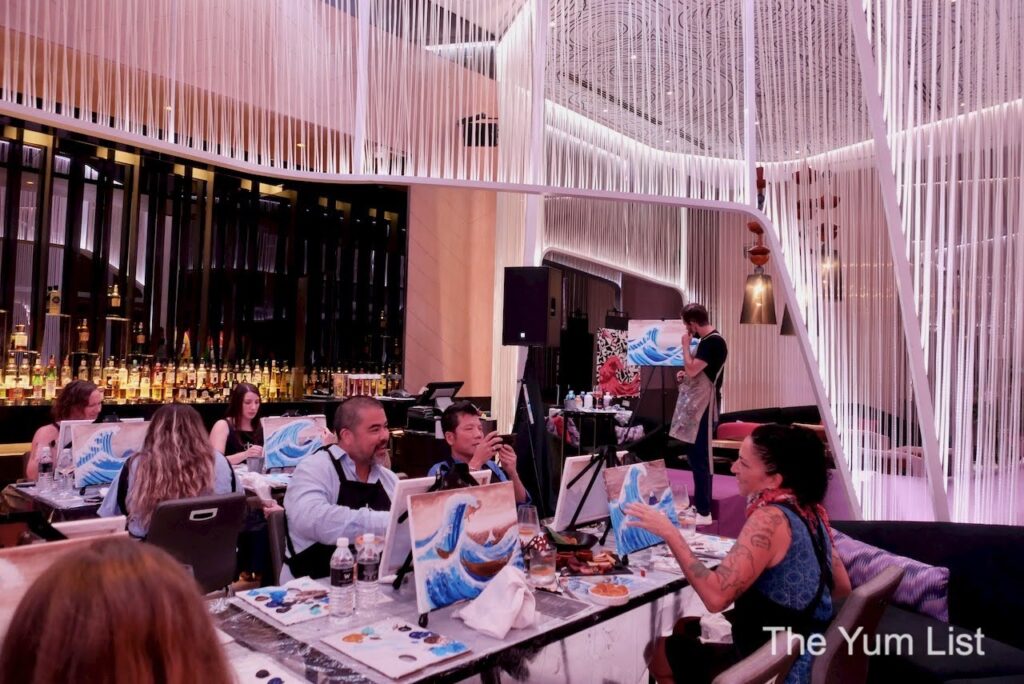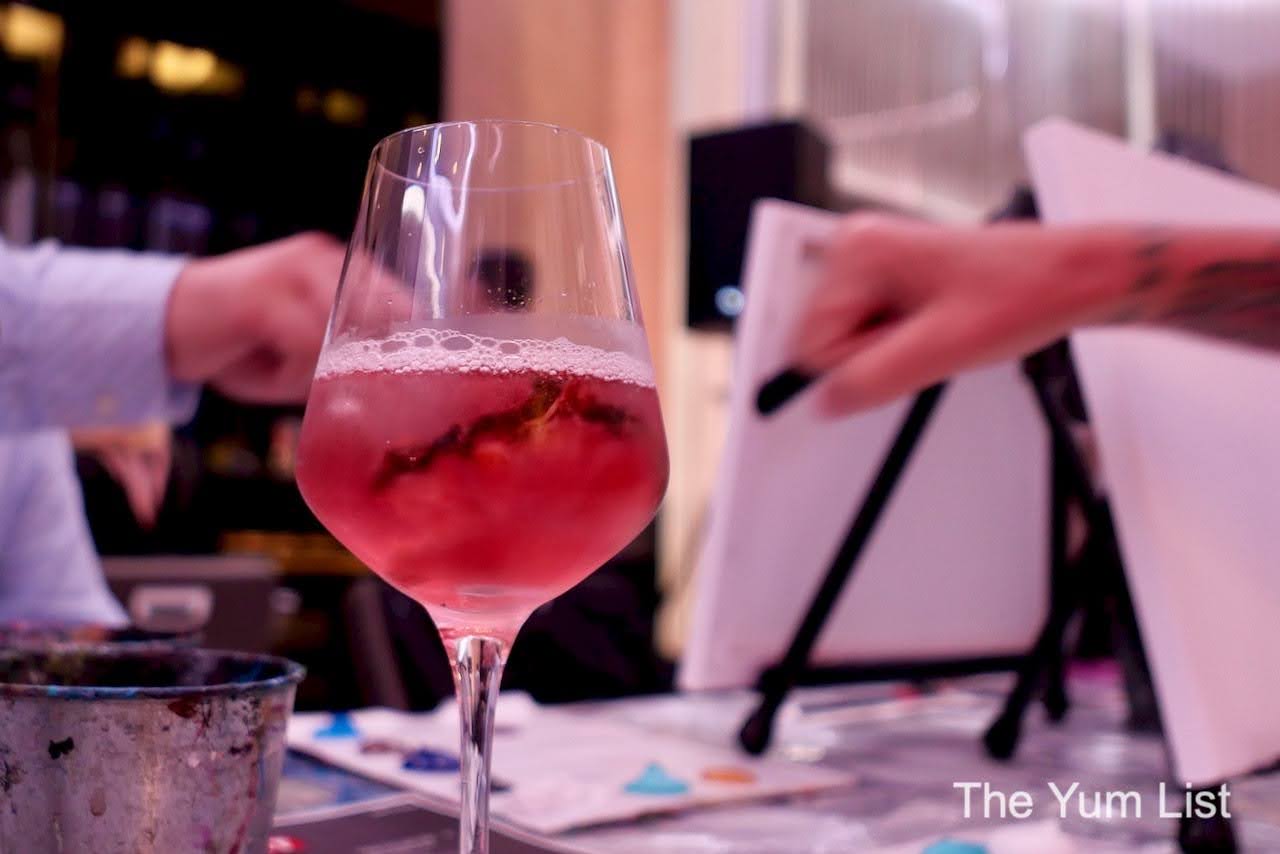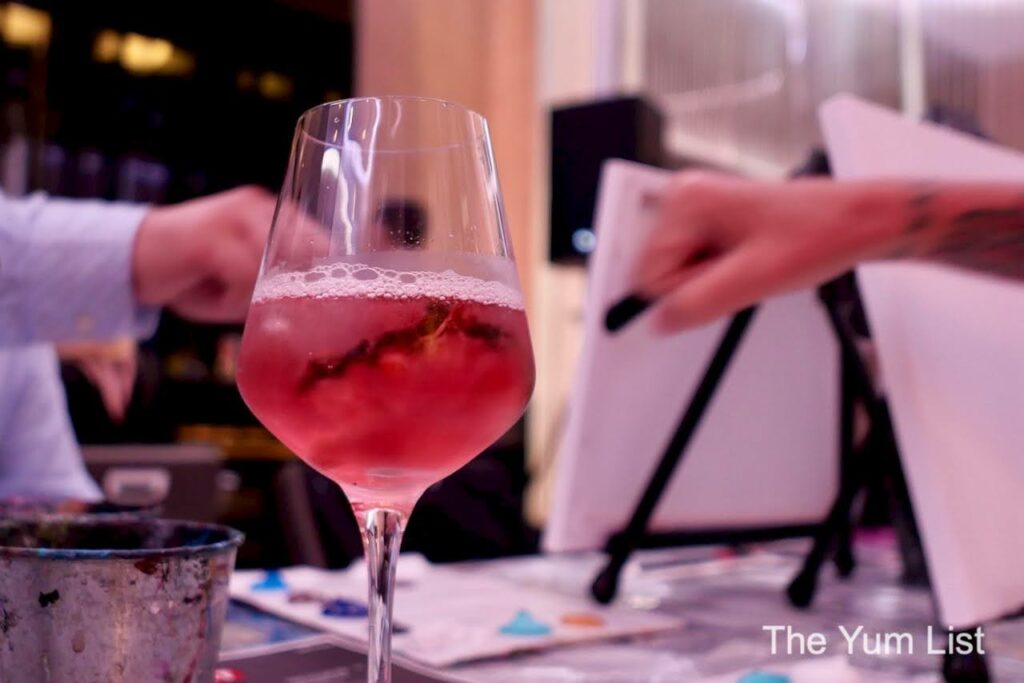 Four Pillars Gin at WOOBAR
If you want to try your hand at a sip and paint, you can join the next one at WOOBAR (date TBA). It's priced at RM260 per person and includes two glasses of gin and tonic, some nibbles, and all of the required painting supplies (talent is extra but not necessary).
If you want to experience the personalized service and excellent Four Pillars Gin flight with Han Jun, you can, all day long, at WOOBAR with a selection of three Four Pillars Gins with Fever-Tree tonic mixers for RM98.
Reasons to try Four Pillars Gin at WOOBAR: excellent gins, personalized service, great vibes, fun, new friends, creative expression.
Four Pillars Gin at WOOBAR, W Kuala Lumpur
121 Jalan Ampang, 50450 Kuala Lumpur, Malaysia
+603 2786 8888
Love a good cocktail bar? Check out more of KL's hottest cocktail bars here, and stay up-to-date on the latest gourmet and travel happenings around Malaysia here and here.