Soul Kitchen Plaza Damas 3
Words: Meg Alice
Photos: Rich Callahan
What if an untrained, first-time restauranteur with no pretension or preconceived notions opened a restaurant with his primary gift being a preternatural ability to put good ingredients together? Welcome to Soul Kitchen, named after "heart", and indeed, it is all heart with a fighter's soul at its core. I've recently reviewed several fine-dining KL restaurants, and Soul Kitchen holds its own with the best of KL.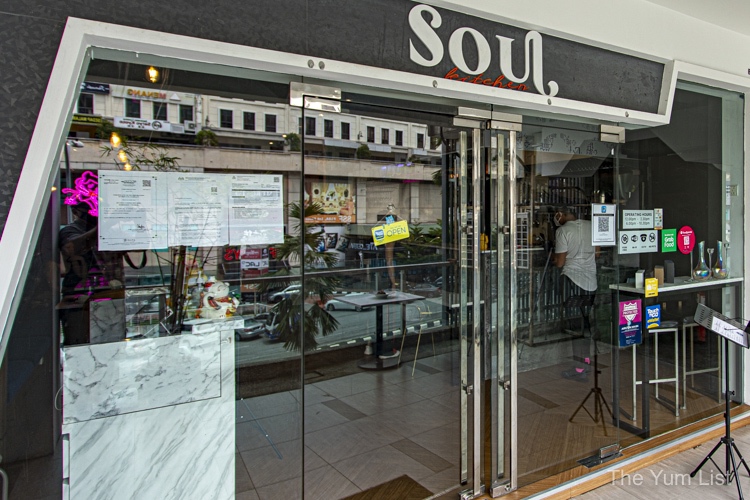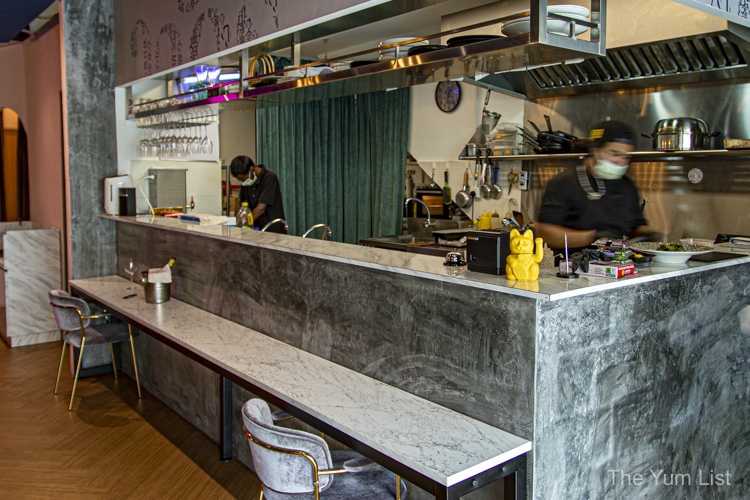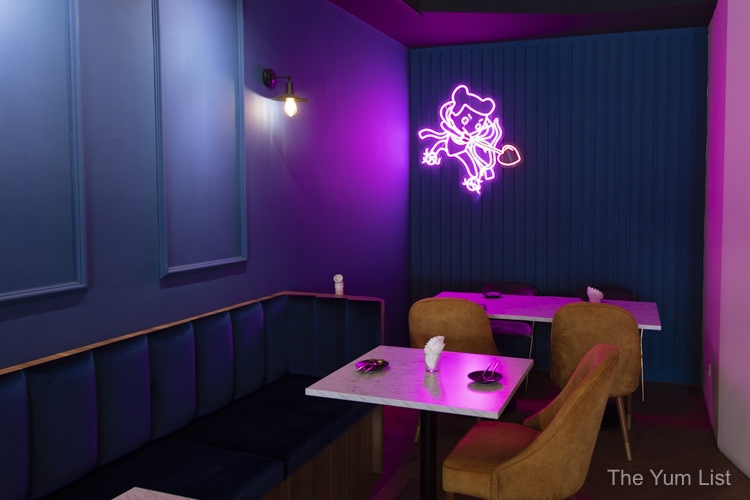 Soul Kitchen Plaza Damas 3 – A Chef Untethered
Monica recently interviewed Soul Kitchen's restauranteur Jon Chew revealing his fitness trainer and mixed martial arts background. He found himself struggling in the fitness industry during the pandemic and made a dramatic pivot to the food industry opening Soul Kitchen less than a year ago. Being a self-starter and autodidact, maybe his pivot is not that extreme since fitness, nutrition, and delicious food go hand-in-hand. The results are really good food.
Dubbed as an Asian fusion restaurant, Soul Kitchen's ambience is simple and modern, with blue and yellow velvets and a neon logo depicting Jon's vision of a warrior cupid with fire wheels shooting a heart arrow. The interior feels unfinished, but Soul Kitchen is a work in progress. The tasteful jazz music will put you at ease. Soul Kitchen is difficult to find (see Grab tips under Logistics), but that's what happens when you have to pay your own rent and don't fall under the safety of a restaurant conglomerate. Don't give up on Soul Kitchen. This is a special place with no safety net.
Soul Kitchen Plazas Damas 3 Menu
Wild Green Salad (RM 20)
We start with a salad, which Monica is already infatuated with from her home dining experience reviewed on the Yum List in August 2021. I am ho-hum on ordering a plate of overdressed rocket, but this wild salad wakes me up. Soul Kitchen uses local ferns instead of your usual greens. Who does this? I didn't know Malaysia grew fern. This is when I realize that Jon isn't copying what every other restaurant feels obligated to put on their menu. The ferns, mixed with other greens—water celery and ulam raja–are accompanied by perfectly ripe mandarin oranges and shaved dried coconut. The minimalist ingredients are bound together by a vibrant bunga kantan (ginger flower) vinaigrette.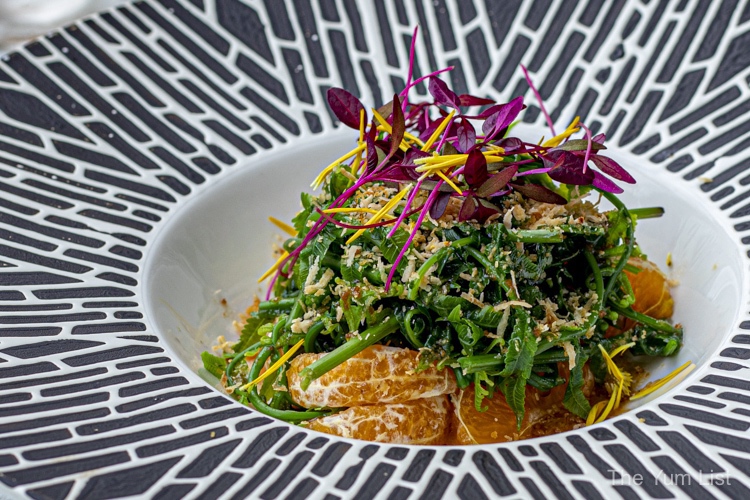 Soul Tacos (RM 28, 3 pieces)
The signature Soul tacos are comprised of salmon ceviche served in a pastry puff shell with avocado truffle oil, roe, and cilantro. When John refers to the taco shell as its "skin," I begin to understand that he is not tethered to standard food and beverage industry lexicon. He's working from his own vocabulary and preferences. He's also not using expensive ingredients, as demonstrated by the next dish.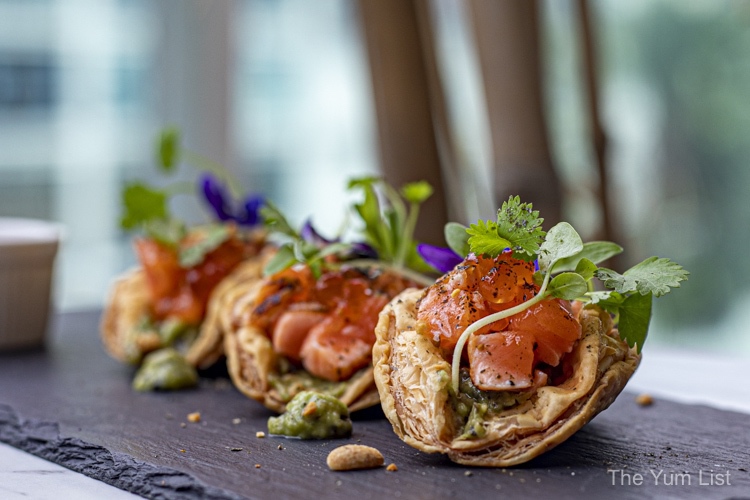 Corn Fritters (RM 20)
This is the simplest dish of the meal and completely unique. The fritter is comprised of large, plump white corn kernels kept whole and friended with coriander. The corn kernels are exceptionally juicy, precluding the need for a dipping sauce. Our photographer Rich commented that you could eat a bowl of these fritters like popcorn at a movie theatre. The coriander gives the corn depth and a second dimension.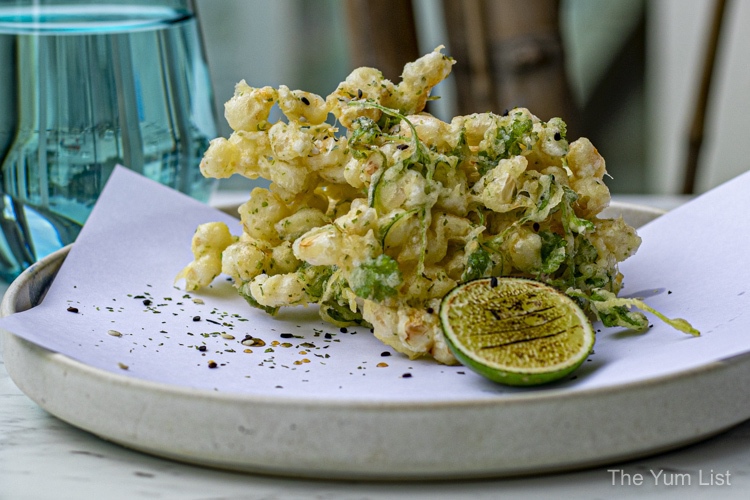 River Prawn Risotto (RM 68)
The crustacean is presented in its full shell form next to a bed of "risotto," but I think the risotto is more sticky porcini rice with egg yolk. The rice is earthy with the mushroom flavours, but like a surf and turf when paired with the prawn. It's not a slight that the risotto is not traditional, in my opinion. It goes back to my hypothesis that Soul Kitchen is working free-style and using its own vocabulary. Don't take the menu literally and instead, just go with it.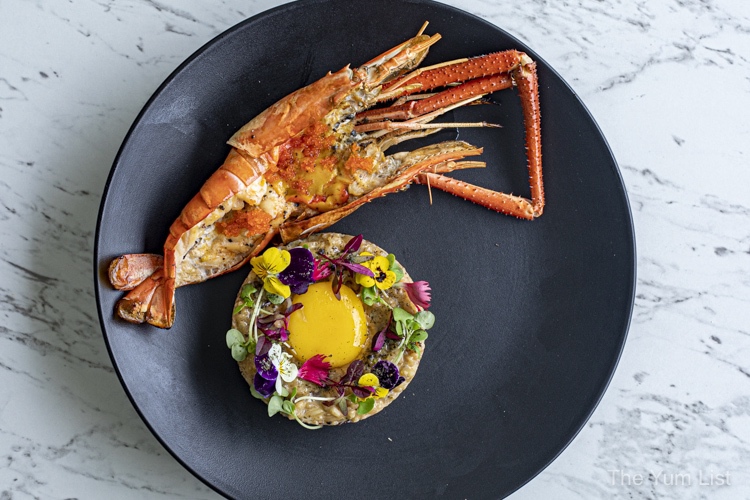 Halibut (RM 45)
The perfectly cooked halibut is paired with what the menu calls "crispy rice cracker" but it's really puffed rice as you would find in cereal. When you're free of culinary rules like Jon and his team, they can substitute your steadfast carbohydrates like whipped potatoes or quinoa with something altogether new like puffed rice. The truffle yuzu vinaigrette poured over the halibut ties the fish to the puffed rice like a big bowl of adult cereal. Other little bites of microgreens and diced tomatoes give some colour and flavour. This is my favourite protein dish of the meal.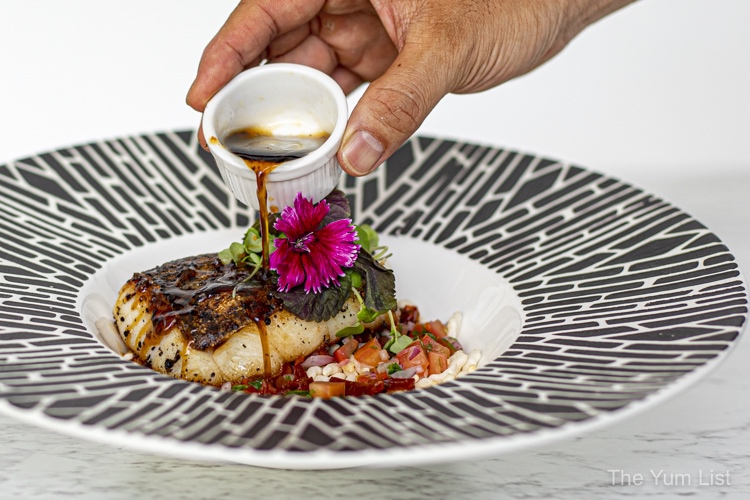 Smoked Duck (RM 45) & Lamb Rack (RM 78)
The duck and lamb are both beautifully cooked and served with a delectable carrot sauce. I'm writing about the two dishes together since they use the same carrot puree (which I love near as much as the dishes themselves). The duck is smoked and served "blushing" pink, quoting Soul Kitchen's Facebook description. The skin resembles a kielbasa sausage casing. Besides the carrot puree, it also features ajiyaki sauce (sweet and salty soy), reminding you that Soul Kitchen leans towards Asian fusion. Advertised as a lamb rack, the lamb comes as three lamp lollipops marinated in a char siew sauce. The use of the traditional Chinese recipe with 5-spice is brilliant! It takes any notes of gaminess away from the lamb, turning the edges into caramelized splendour. I recommend both equally but choose one or the other.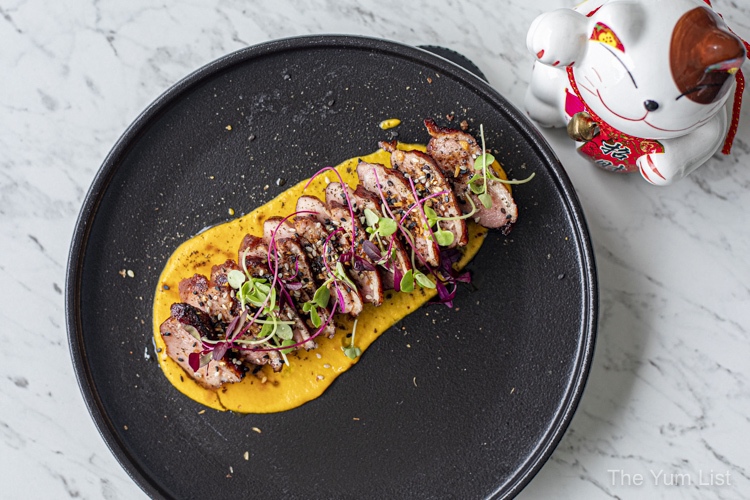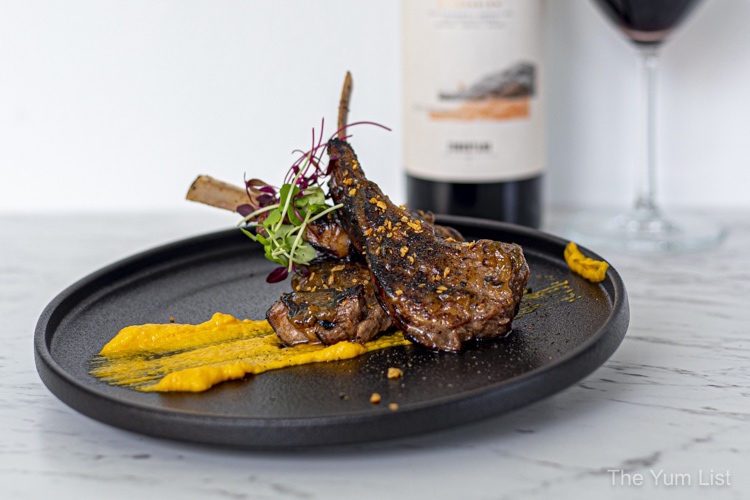 Tropical Sunset (RM 25)
For dessert, we enjoy the Tropical Sunset, a coconut mouse with passion fruit cream. It is a bright and light way to end the meal.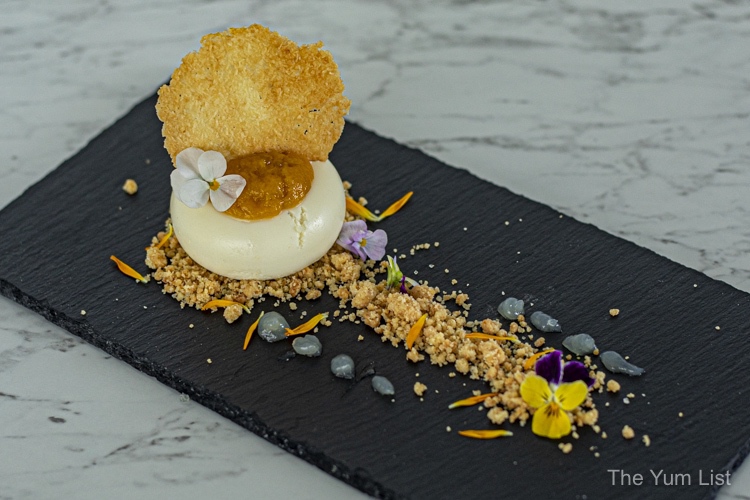 Soul Kitchen Plaza Damas Beverage Menu
Soul Kitchen's lemonade with sour plum is fresh and punchy with no added sugar. If Jon could bottle it, it would be the new kombucha or La Croix (all the rage in the United States). Soul Kitchen has a corkage fee of RM 50 per bottle. We pair our meal with white and red wines recommended by Jon specifically for these dishes. The white is a fruity and flowery Chardonnay from Le Bonheur winery located in Stellenbosch, South Africa. The red is a 2015 blend from the Obergo winery located in Somontano, Spain.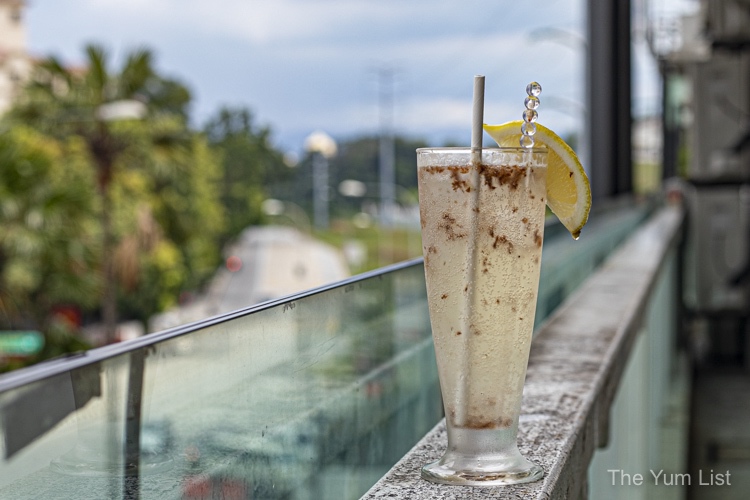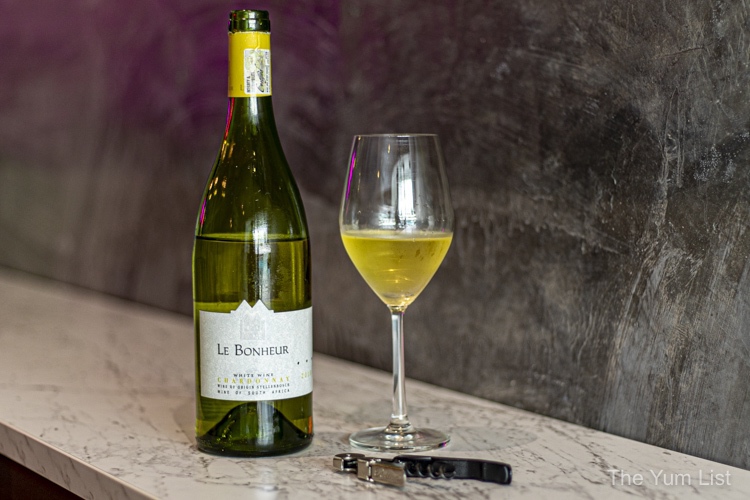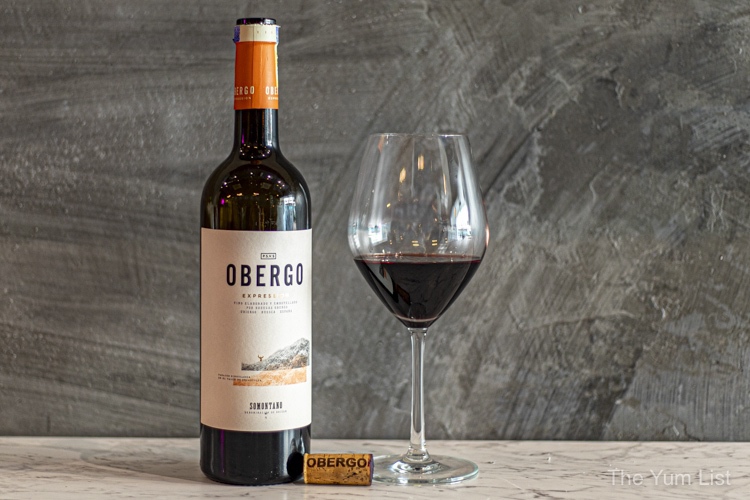 Soul Kitchen Plaza Damas 3 Logistics
I highly recommend Soul Kitchen for the most fundamental reason: the food is delicious and nurturing. But, I also recommend it if you're tired of cookie-cutter, tired "fine dining", or "fusion" restaurants catering to a crowd that has expectations about what should and should not be on the menu. Jon has unbridled talent that cannot be taught in a culinary institute, and he has formed a team at Soul Kitchen that work together as a family. Go to Soul Kitchen to support a small business fighting to make its name as we emerge from the pandemic.
Soul Kitchen Plaza Damas 3**
3, Plaza Damas, B-0-10
No 63, Jalan Sri Hartamas 1
50480 Kuala Lumpur, Malaysia
Soul Kitchen Plaza Damas 3 Operating Hours
11.30 am – 3 pm
5.30 pm -10 pm
Closed on Monday
**Grab/Directional Tips: Soul Kitchen is located on the upper level, not the ground floor, of Plaza Damas, facing Jalan Sri Hartamas 1 (the major road). While Soul Kitchen validates in Grab, you may instead wish to take Grab to "Dorsett Residence Sri Hartamas" (not Bukit Bintang)–either the lobby or hotel entrance–and weave your way towards the elevated footbridge to cross Jalan Sri Hartamas 1 towards the Hartamas Shopping Center. Immediately before crossing the footbridge, take a right to find Soul Kitchen about halfway down the walkway.**
Stay up-to-date on KL's food and beverage scene here and here.