A Taste of Shangri-La
Monica Tindall
Gourmets should be delighted by A Taste of Shangri-La Kuala Lumpur, the hotel's culinary journey offering classes, foodie experiences, market visits and lots and lots of food!
A Taste of Shangri-La is a three-day, two-night gastronomic expedition packed with sessions guaranteed to captivate the epicurean who dwell amongst us. The program would make a fantastic gift to a loved one (or yourself).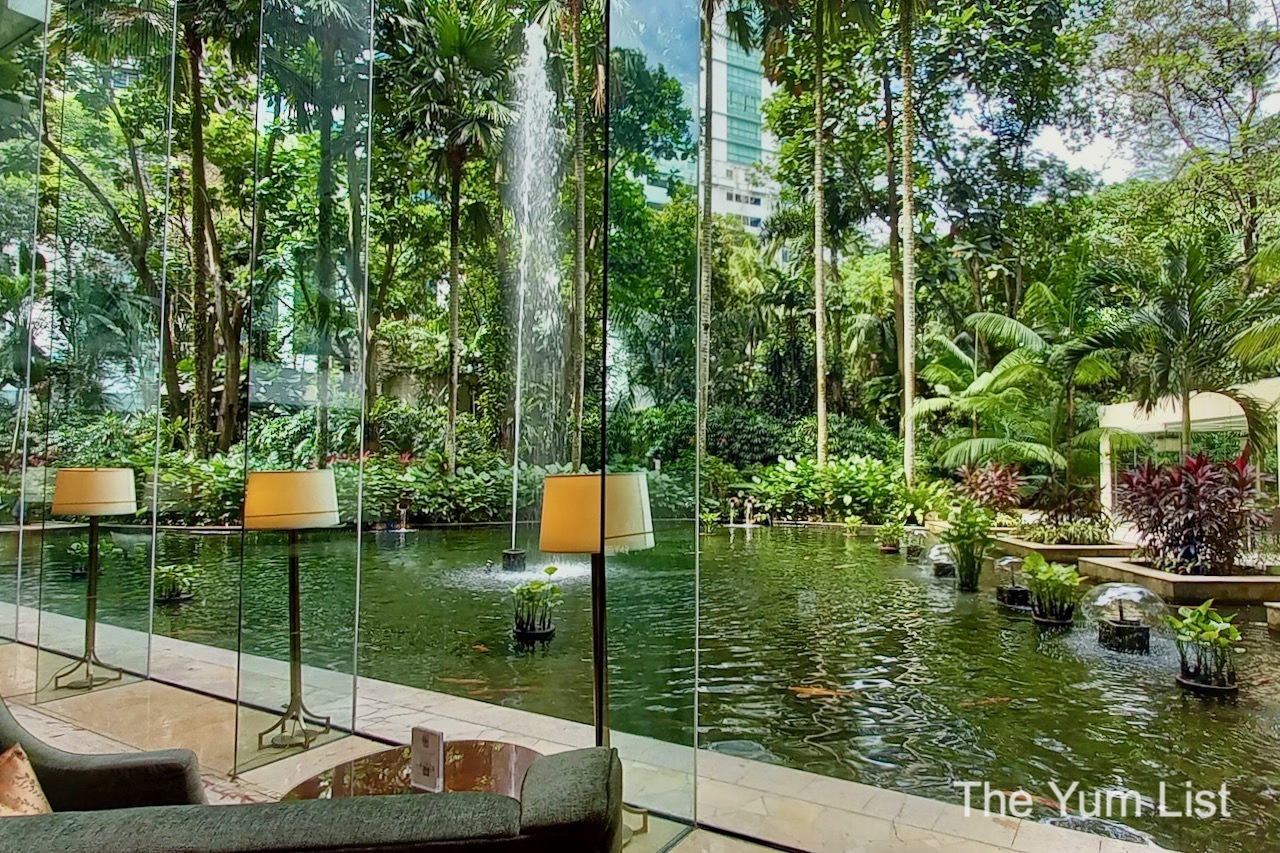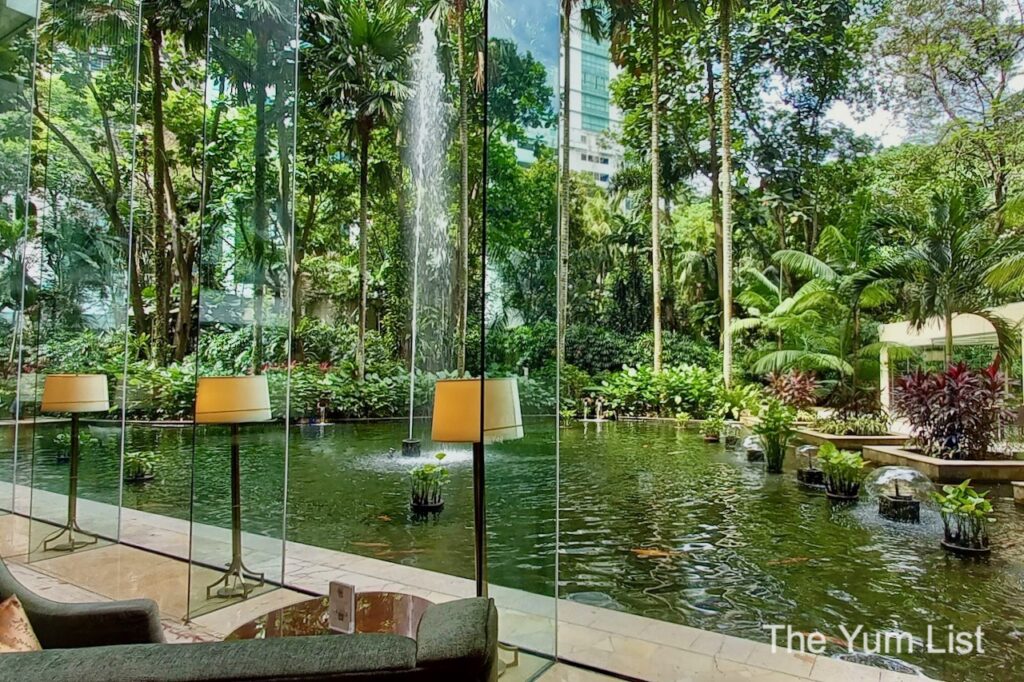 A Taste of Shangri-La Kuala Lumpur
A Taste of Shangri-La is a special itinerary running from Tuesday to Thursday (until December 16, 2021) priced at RM 2 352 nett for two people per stay. It includes daily breakfast for two adults, afternoon tea, and evening cocktails at the Horizon Club Lounge. Additionally, guests are treated to one dine-around evening with beverage pairing, dinner with wine pairing, three cooking classes, a visit to the market, a tea master class, complimentary parking and an aromatherapy massage for two. Furthermore, all room bookings come with AIG StaySurance, entitling you to personal accident coverage, which includes a daily hospital cash benefit for infectious diseases such as COVID-19.
Here's what it looks like.
A Taste of Shangri-La Itinerary
Tuesday
Check-in at the Horizon Club Lounge with a signature drink. Once settled, get into the right frame of mind for the next three days of hedonistic pleasures with a sixty-minute massage. The facilities are top-notch, so you might consider staying a little longer to make full use of the sauna and jacuzzi.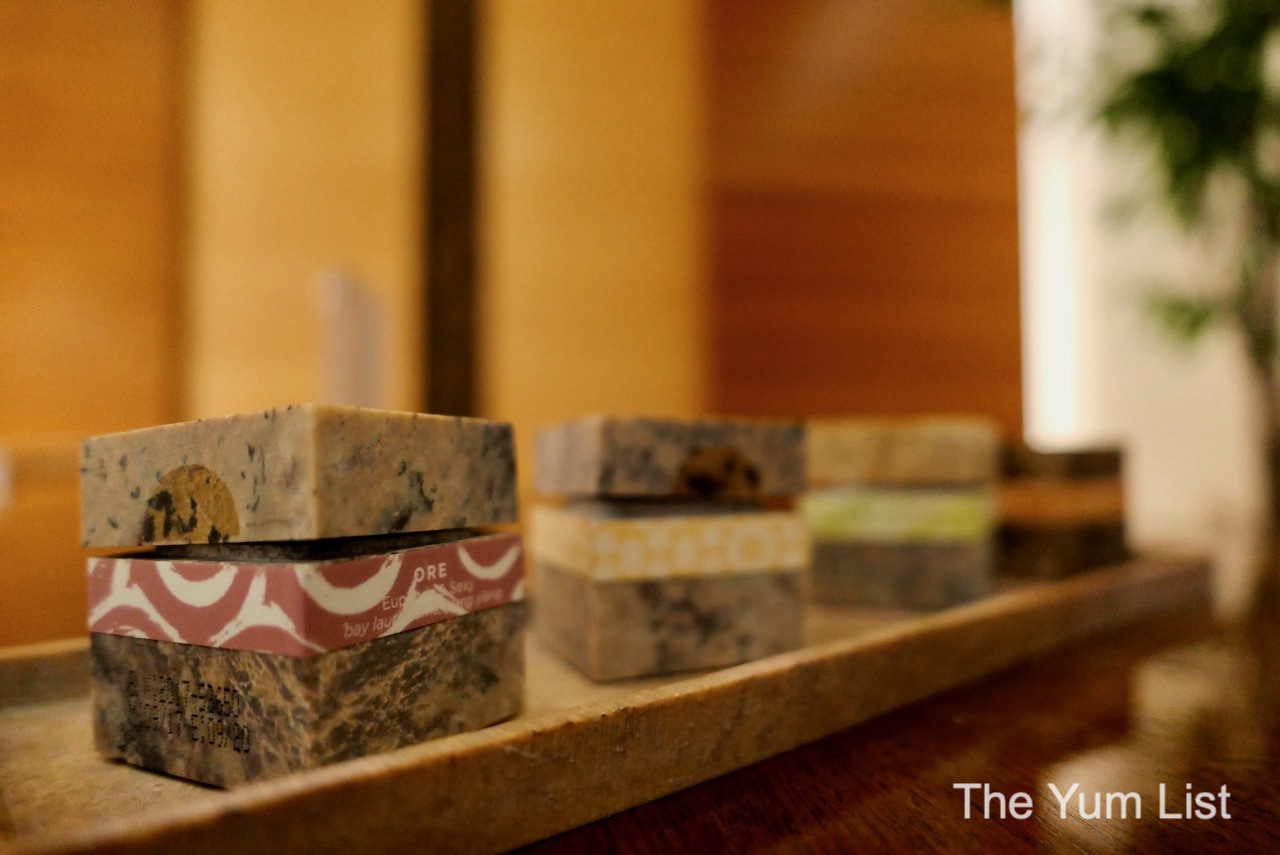 The afternoon is at your leisure. For us, that means time in the fitness room followed by some lounging by the pool.
The gym at Shangri-La Kuala Lumpur is one of the most well-equipped in the city. We choose to soak up the lush jungle greenery views while on the cardio machines, but they are also fitted with screens so you could while away your workout with a movie or the news. The free weight and strength machines are excellent too – your muscles will not escape a workout here.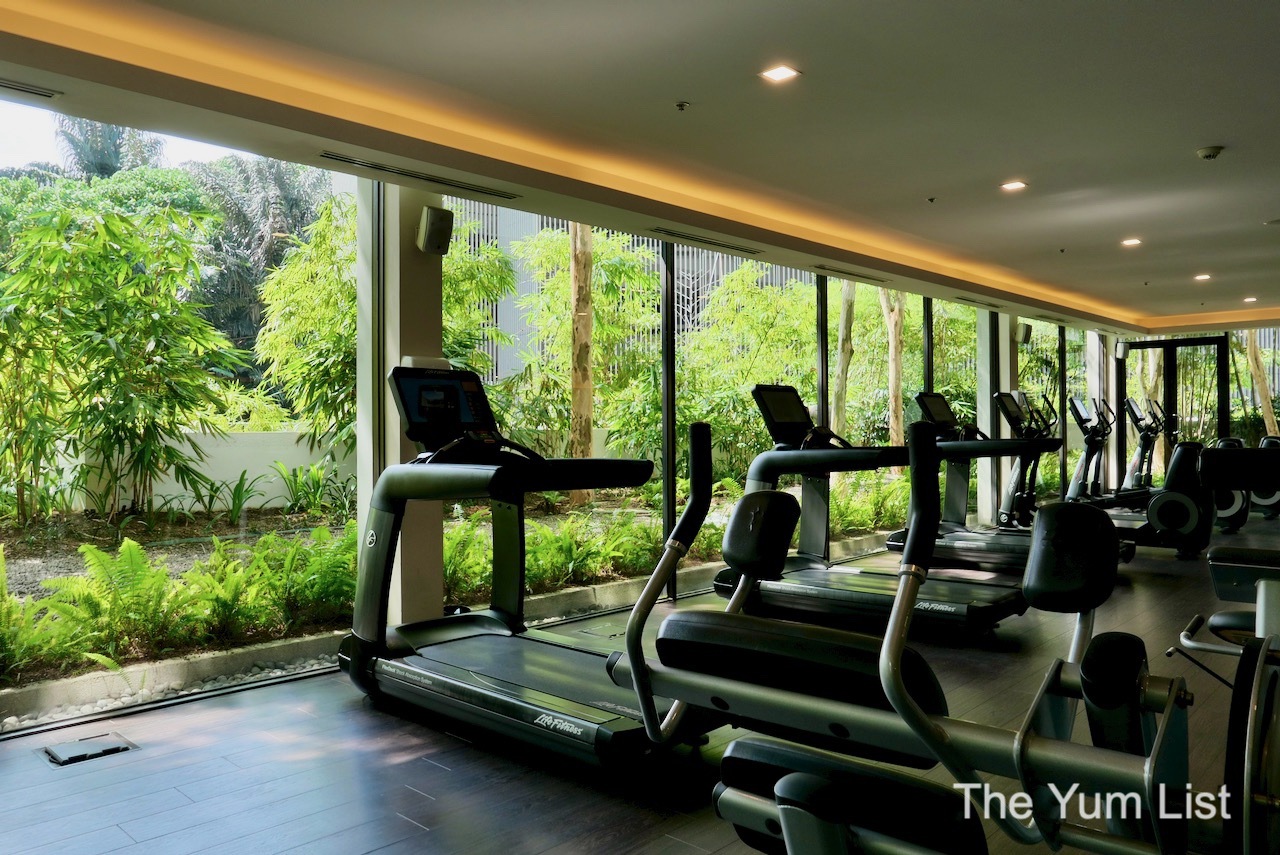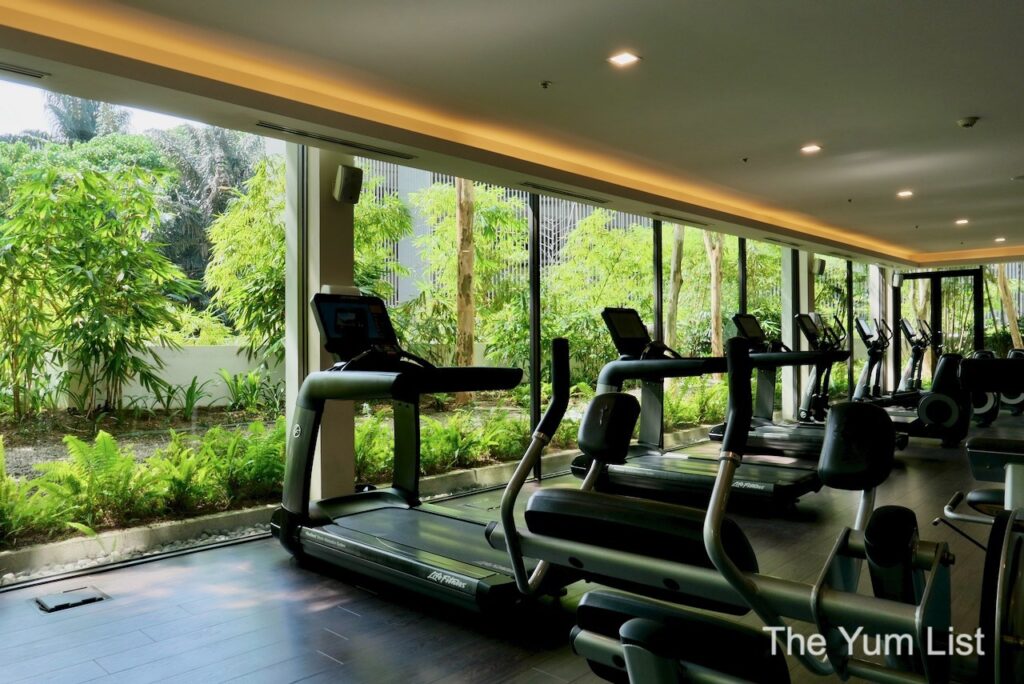 The pool is an oasis in the bustling metropolis and stellar post-training relaxation. Resort-style in design, the large lagoon is bordered with sun chairs, luxuriant gardens and dotted with palm trees. A lifeguard on duty gives a feeling of safety, and cool water and towels are both provided.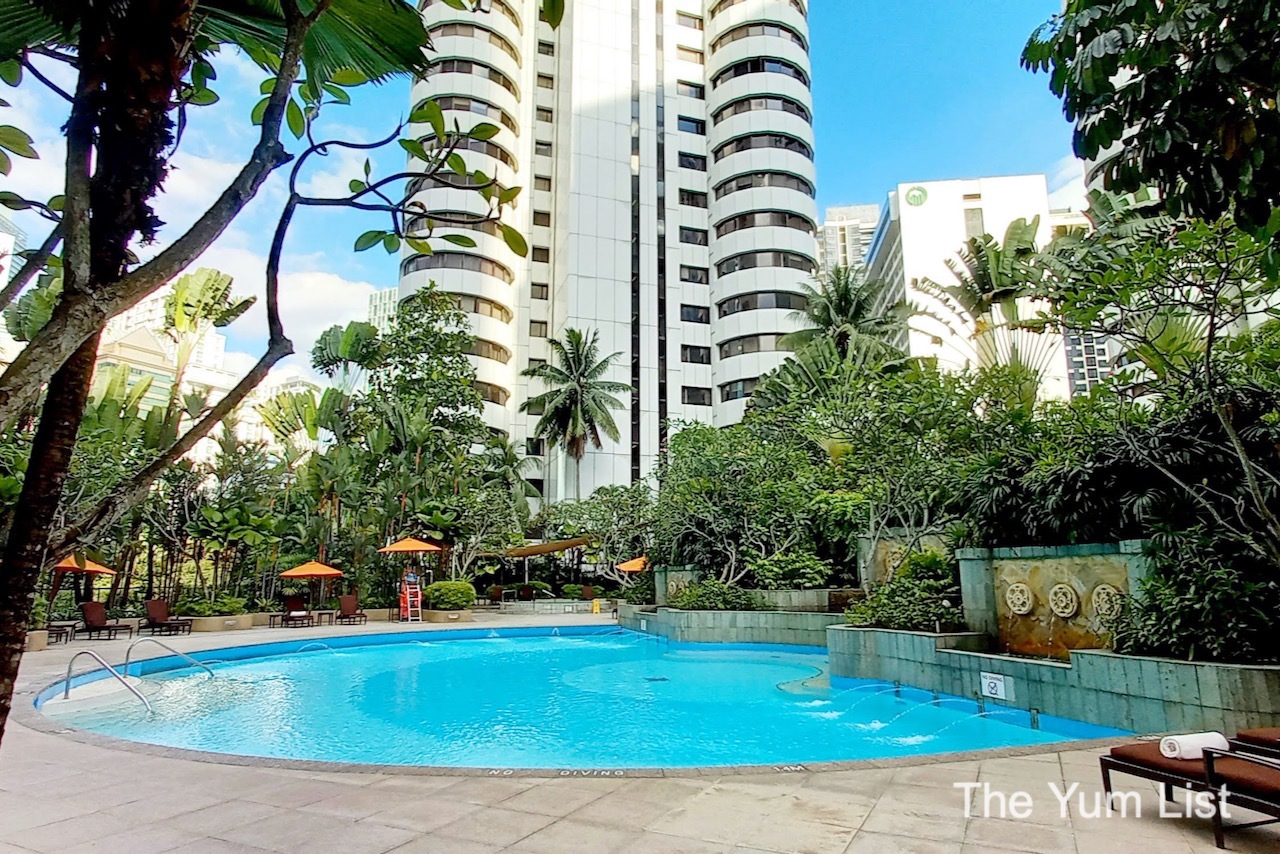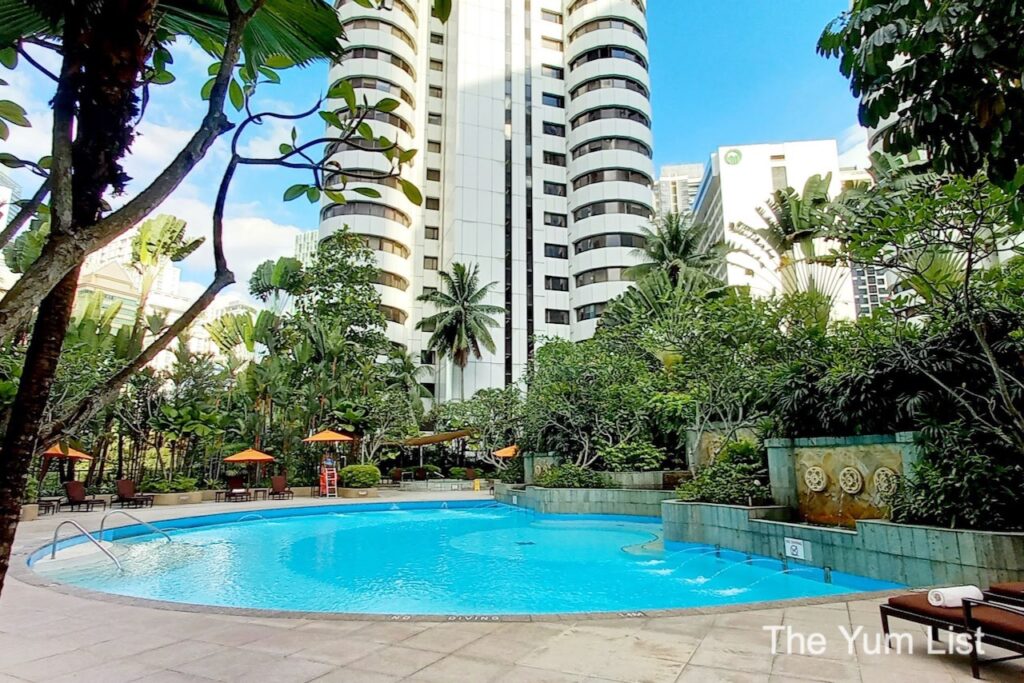 After freshening up in our Premier Selection Suite, it's time for a welcome reception with the hotel's general manager Gonçalo Duarte Silva in the Horizon Club Lounge. With a small group, conversations flow easily. Still, they are lubricated even more with a wine tasting led by the hotel's sommelier, Kathryn Wong Mun Yi. Guests learn about and sip on several wines before moving over to Zipangu for the first course in the evening's Dine Around line-up.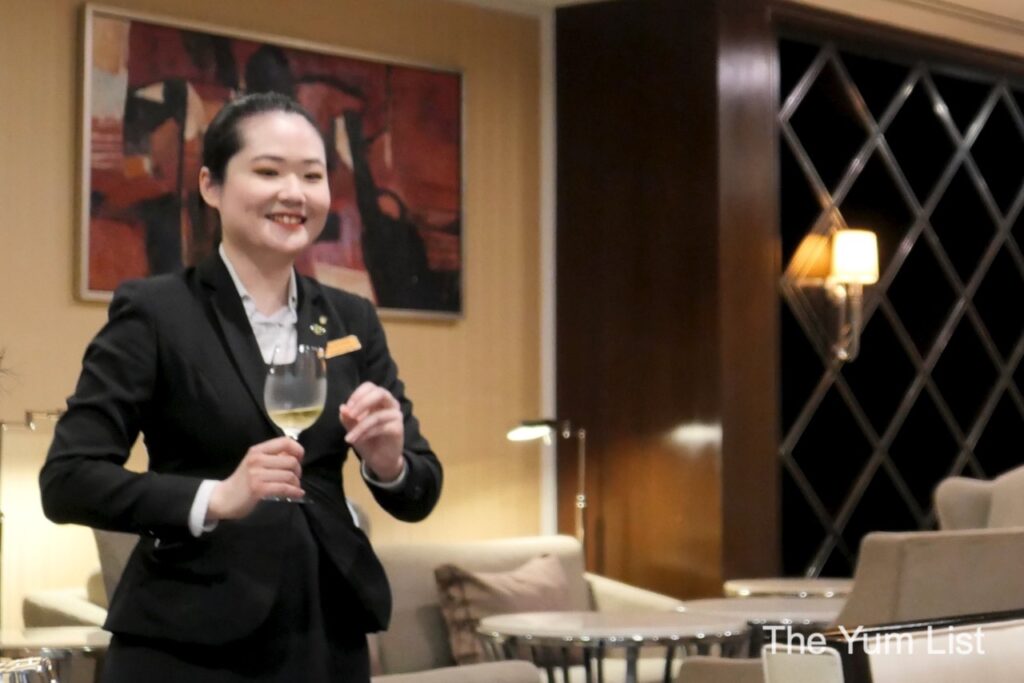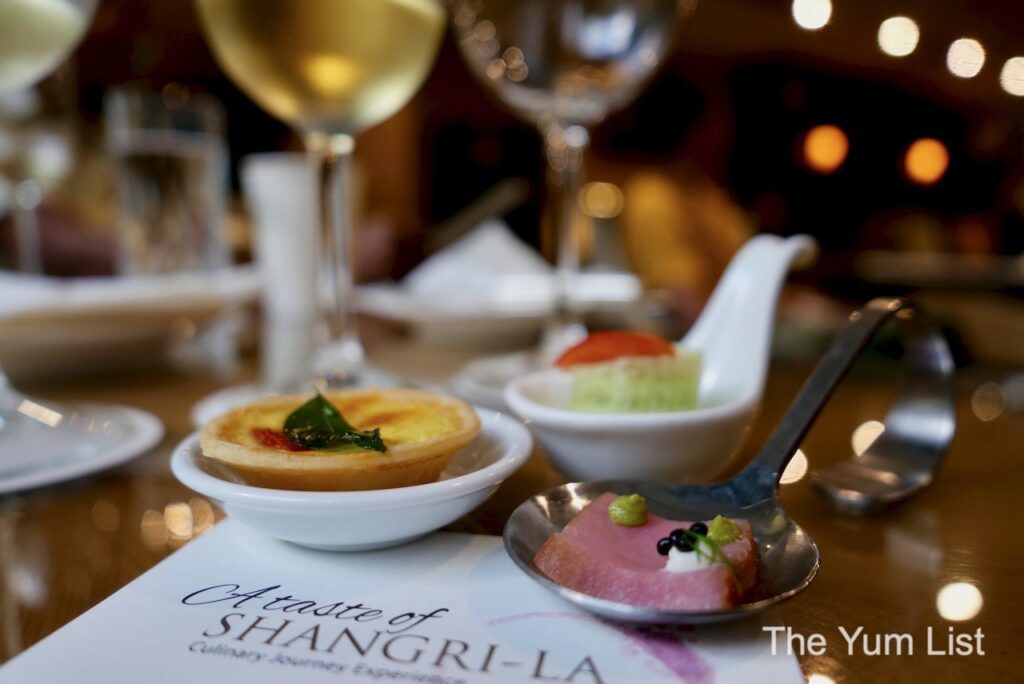 The Dine Around adventure gives a taste of three of the hotel's key outlets, Zipangu, Shang Palace and Arthur's Bar & Grill. The meal is launched in the Japanese restaurant with sushi, sashimi and sake. It's followed by a tasty double-boiled soup and tea in Shang Palace and concludes with your choice of mains (salmon or beef), dessert and more wine in Arthur's Bar. It's a fantastic little trip around the hotel's food and beverage offerings – great for those new to the kitchens and a fun way to investigate them all in a single evening.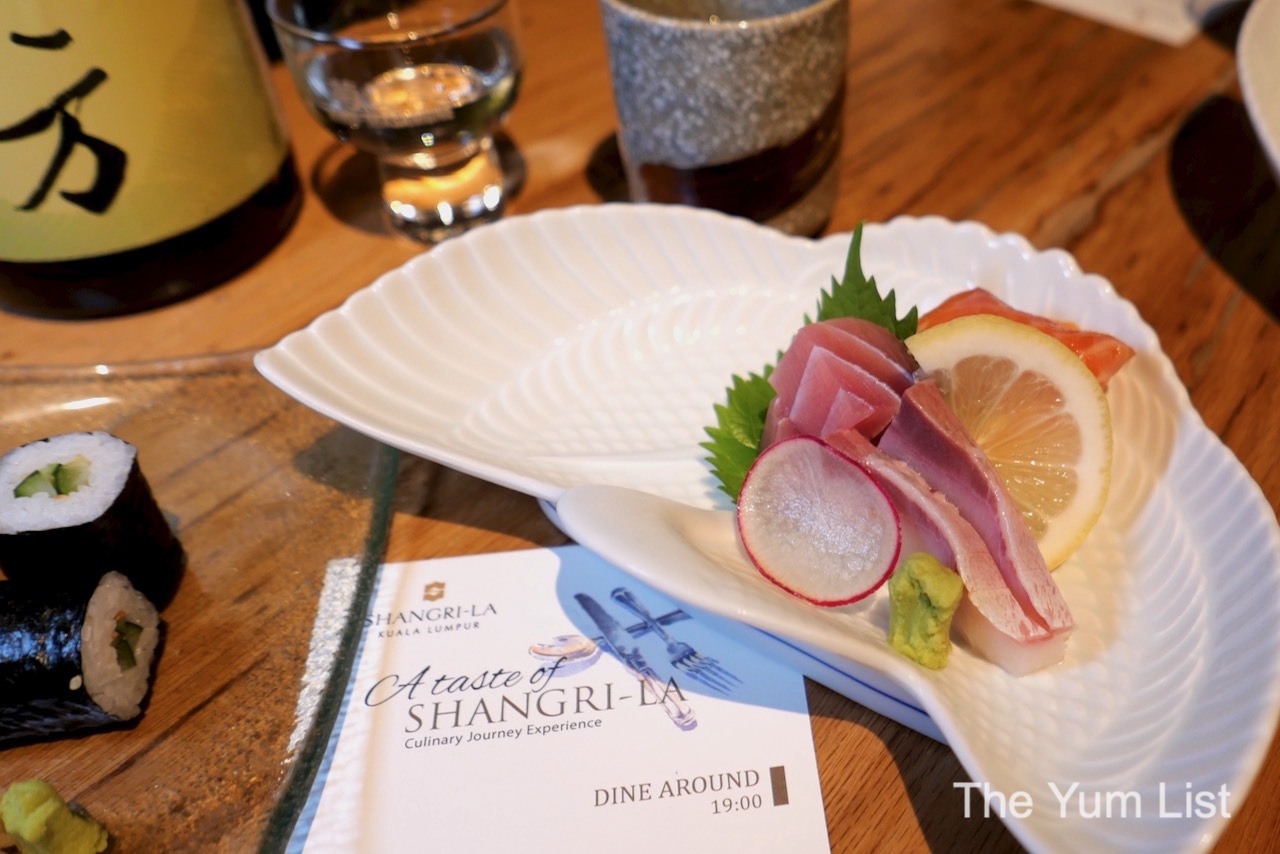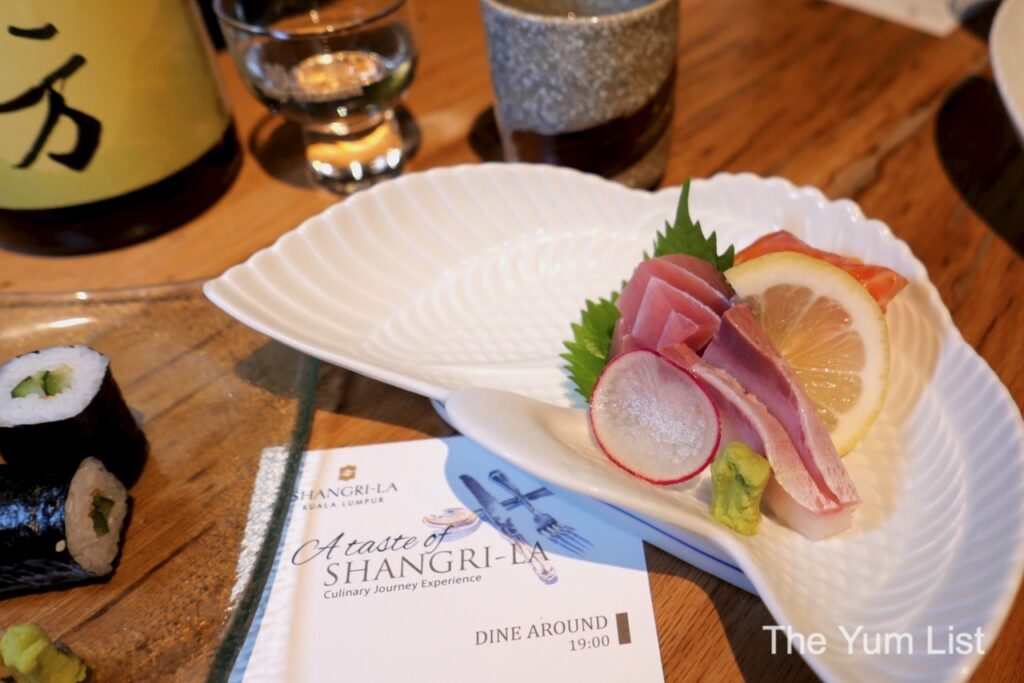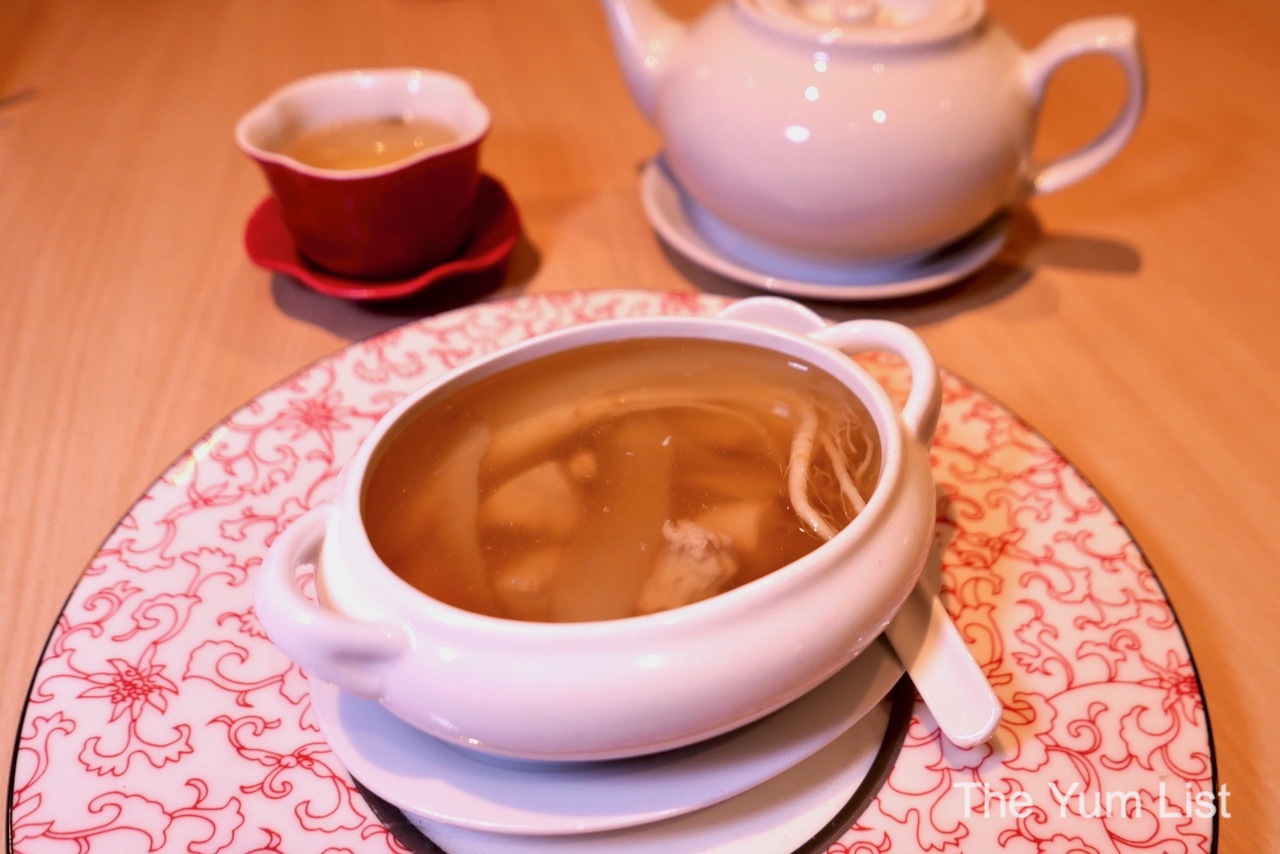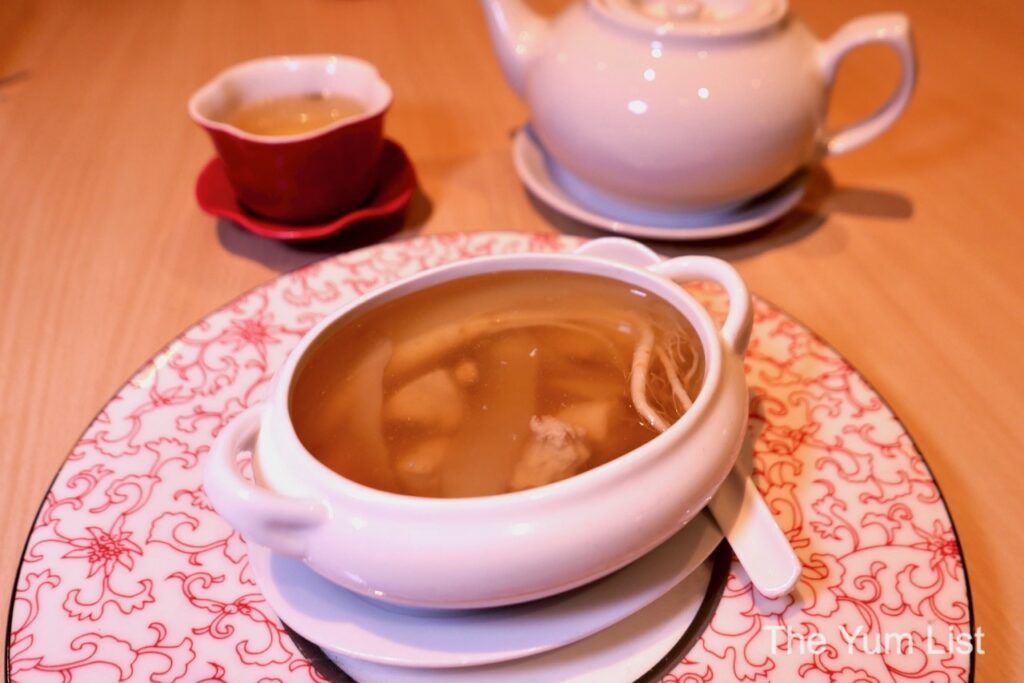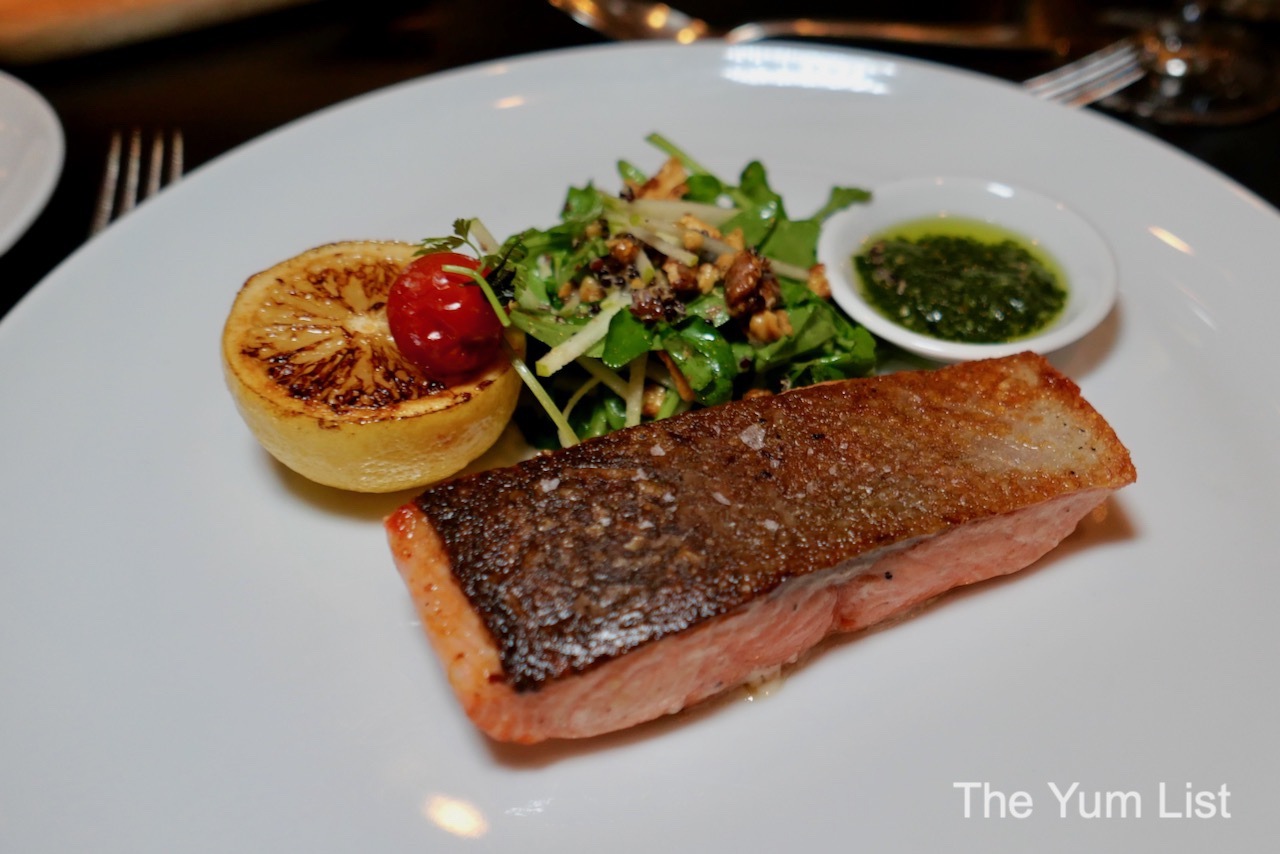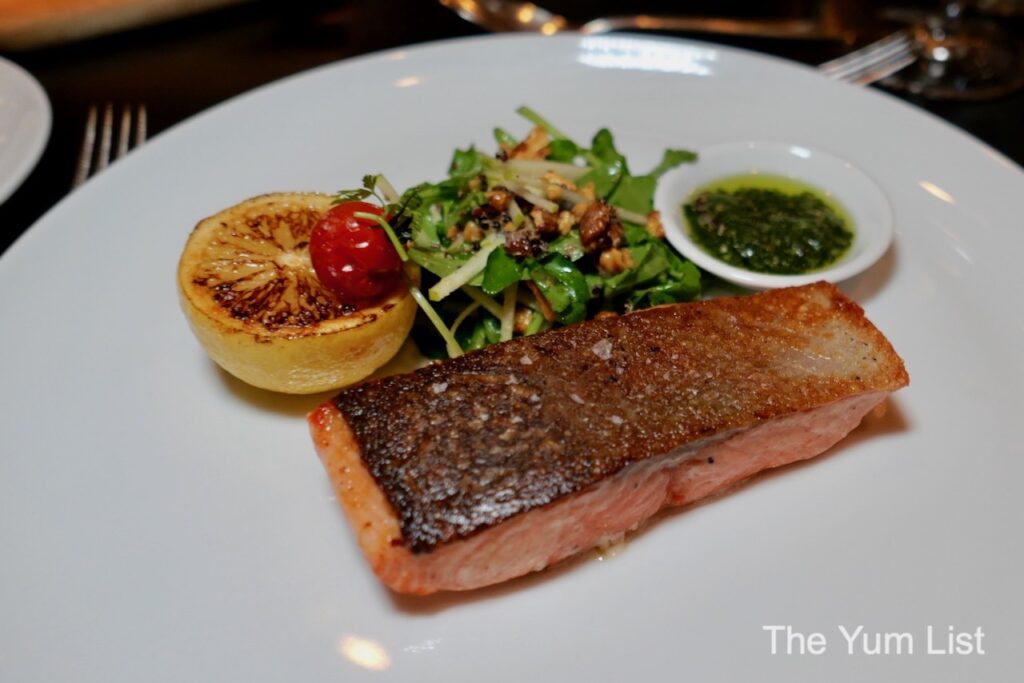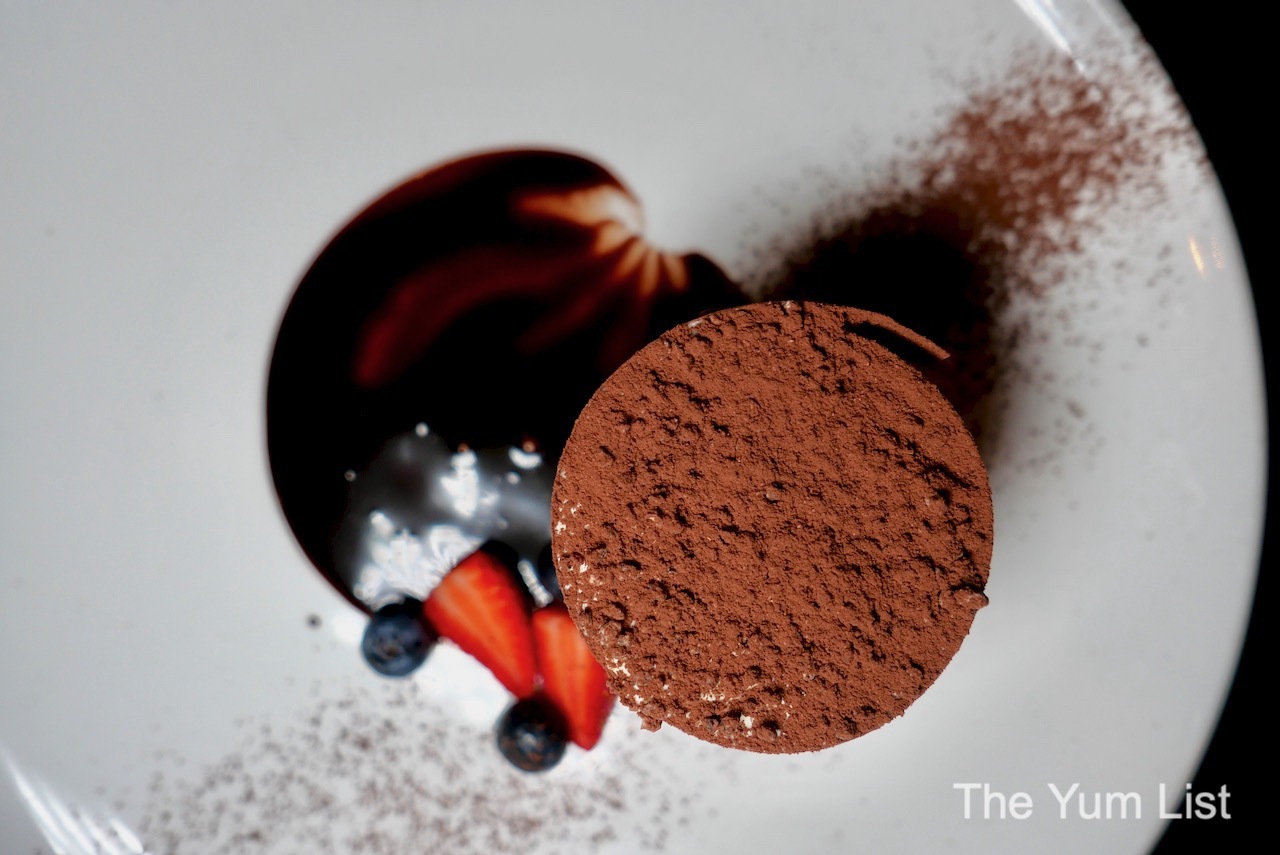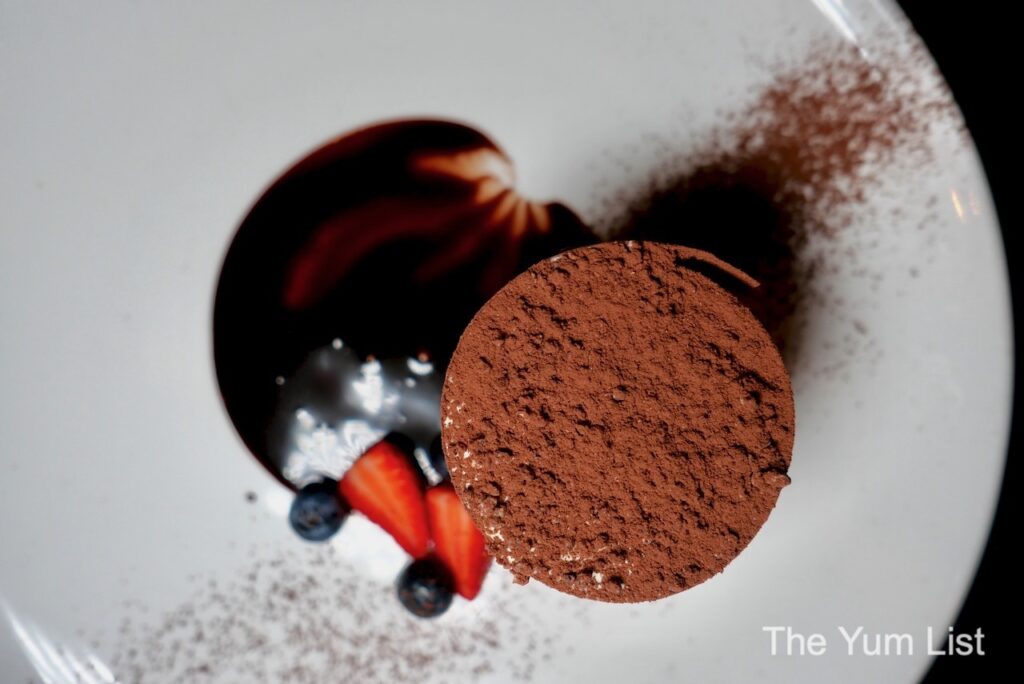 Wednesday
On the second day, A Taste of Shangri-La begins with yoga at the poolside. I always think it wise to start the day with movement, especially when you're in the middle of a food crusade. That said, not everyone shows up for the session, and I benefit from one-to-one mat time with the instructor.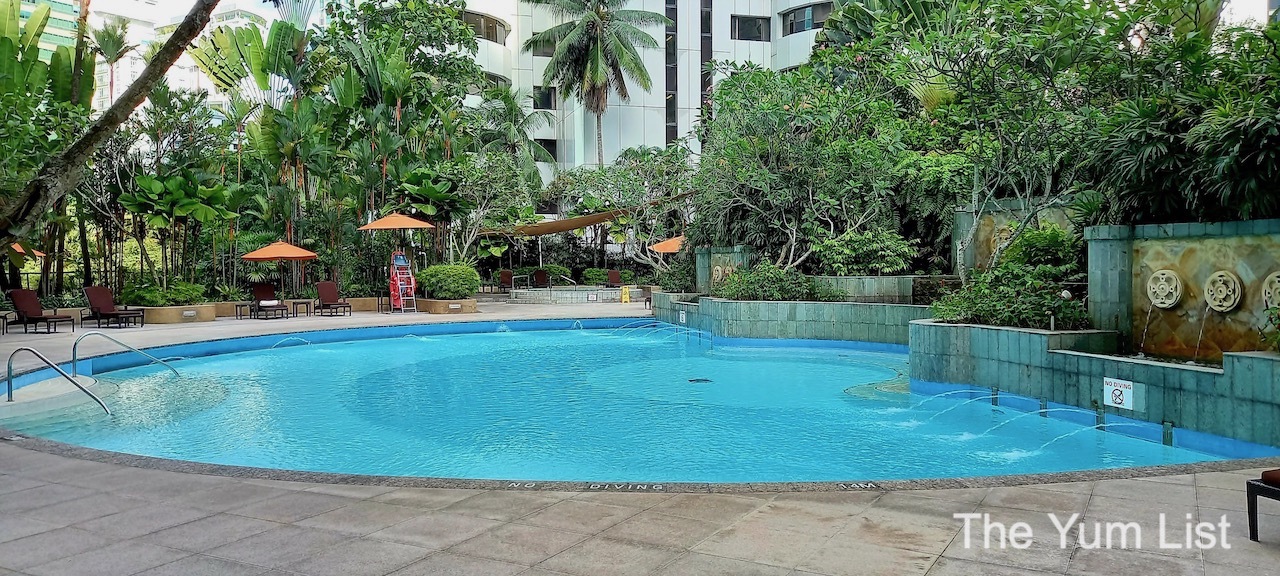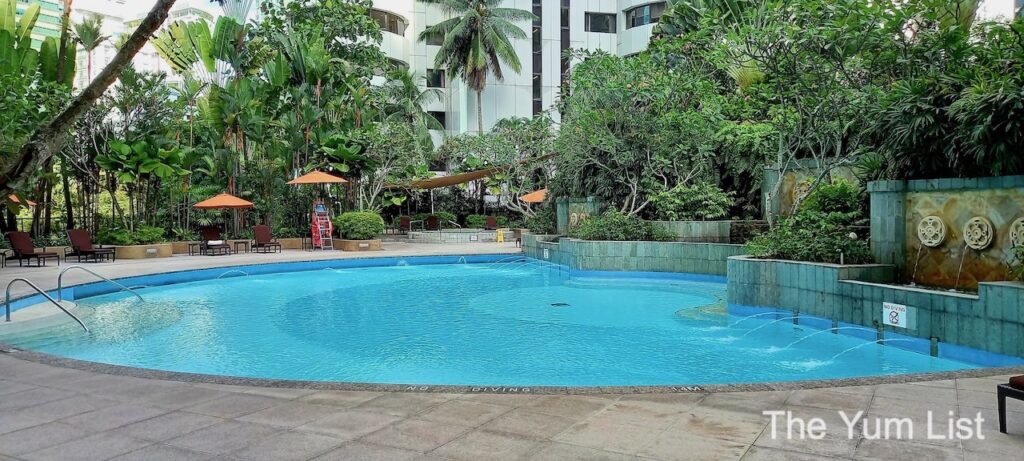 Guests can choose to dine in Lemon Garden, the hotel's all-day dining buffet for breakfast or have a Japanese bento box. Wanting to try it all, we have the set meal one day (with plenty of coffee) and the buffet the next.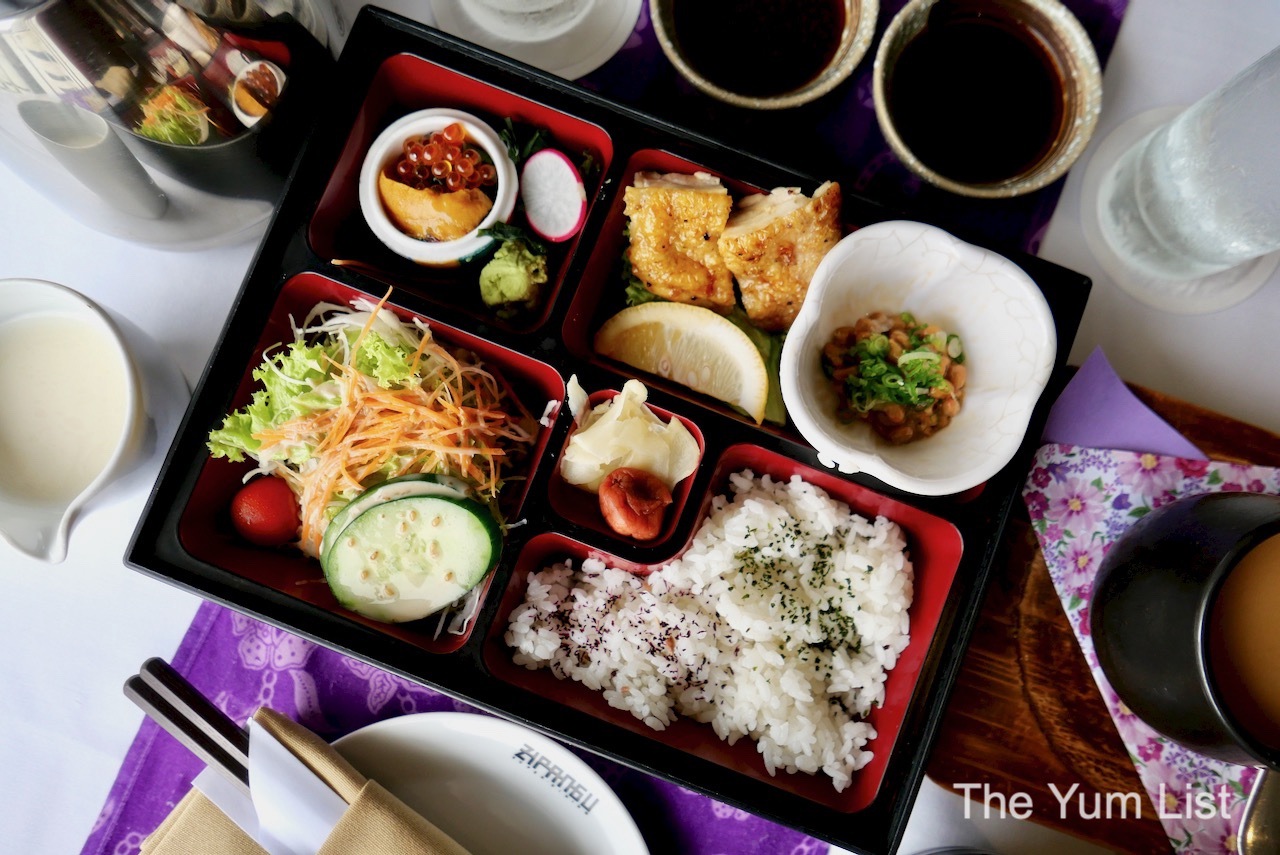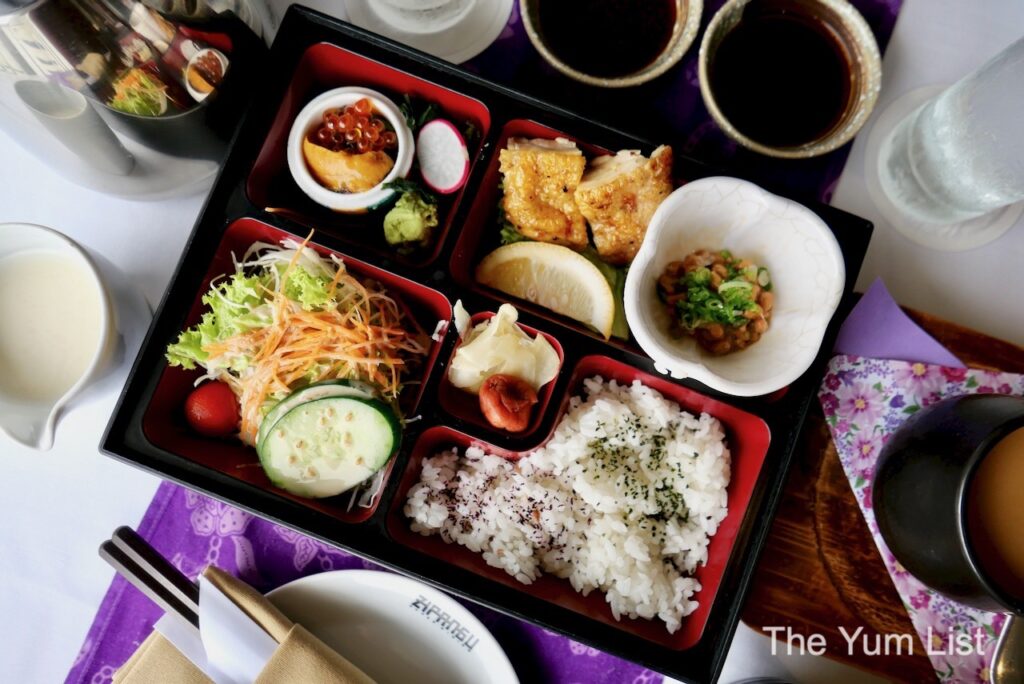 Mid-morning takes participants on a very civilized trip to Ben's Independent Grocer at The Linc to choose ingredients for that evening's cooking class. Executive Chef Beh Chew Tai walks us through the selection process, giving tips on picking the best produce.
Later, back at the hotel, there's a cooking demonstration for making Nyonya laksa, char kway teow and satay sauce. The class lasts for about an hour and is followed by lunch of the same.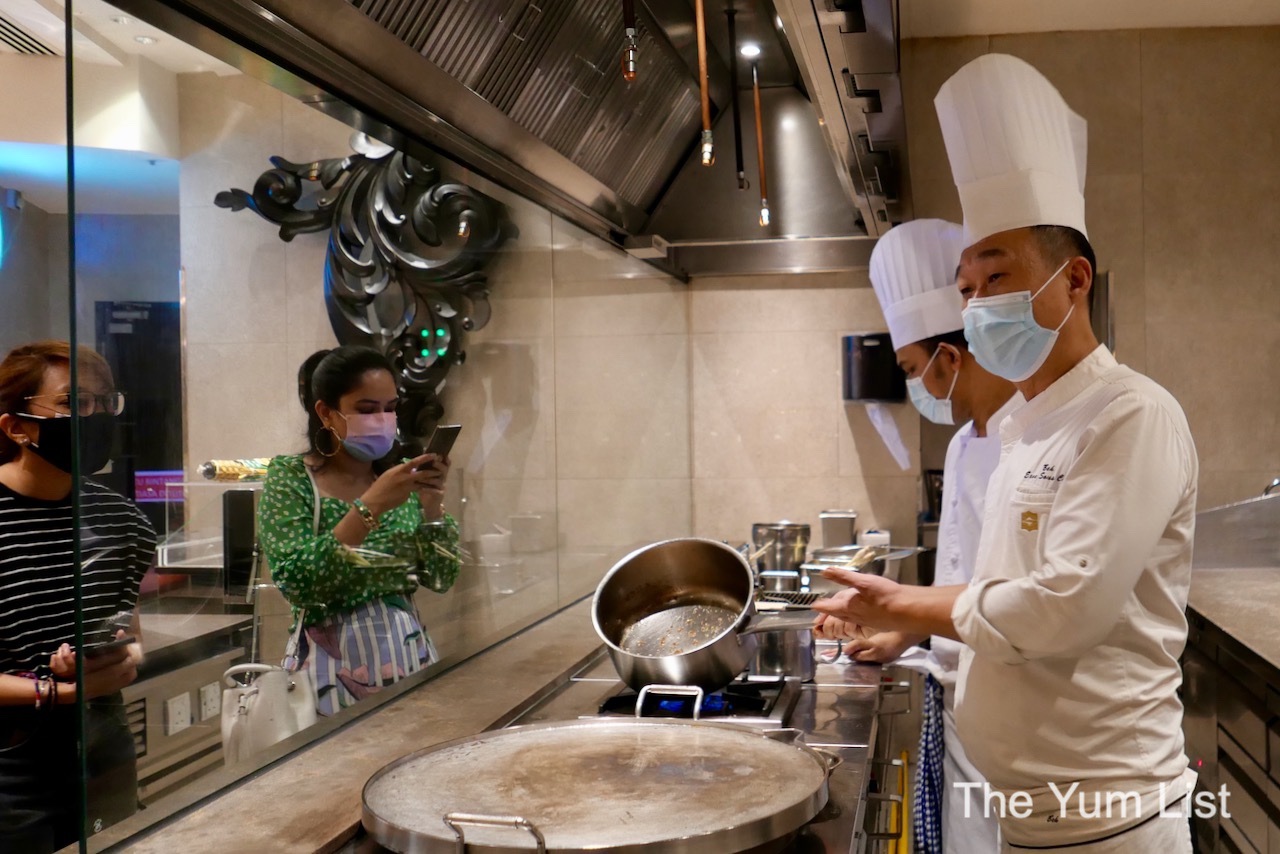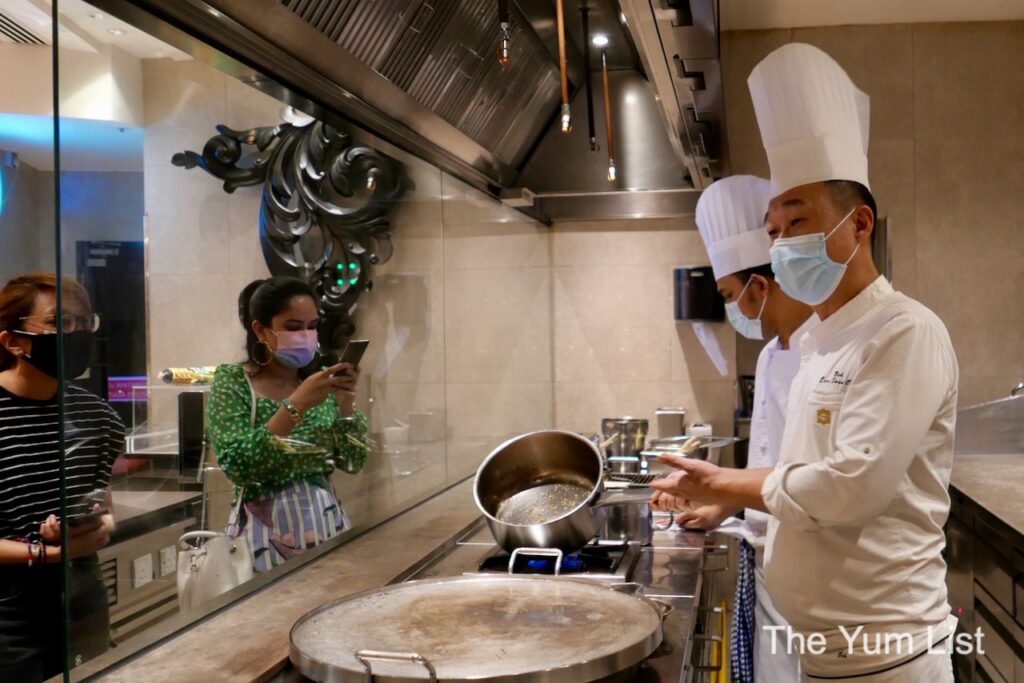 There's some space between lunch and dinner for leisure activities of your preference before guests regroup for a French cooking class in the magnificent kitchen of Lafite. Currently closed to the public but one of the city's fine-dining icons, it is a treat to be behind the scenes. As with the earlier cooking class, it's a leisurely experience, facilitated by free-pouring wine and not too much to get your hands dirty.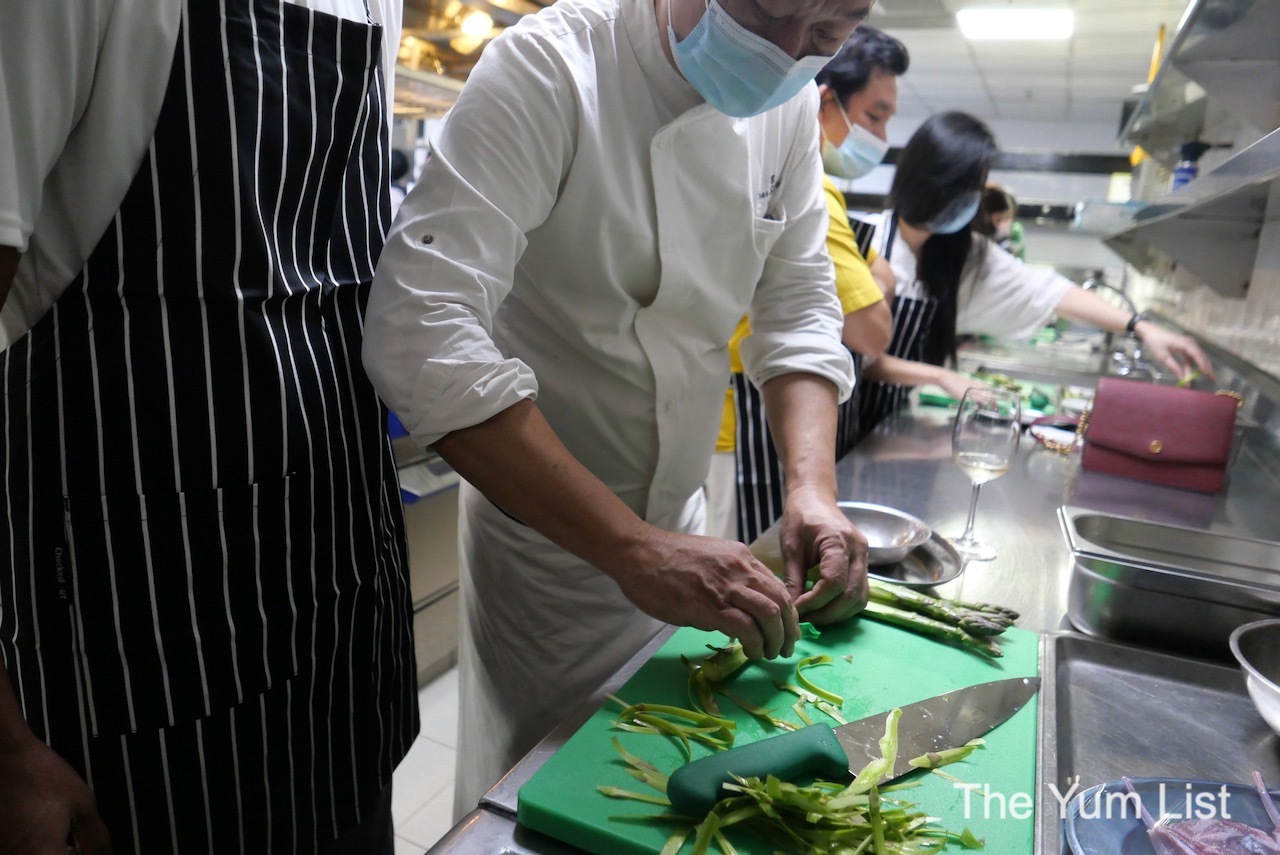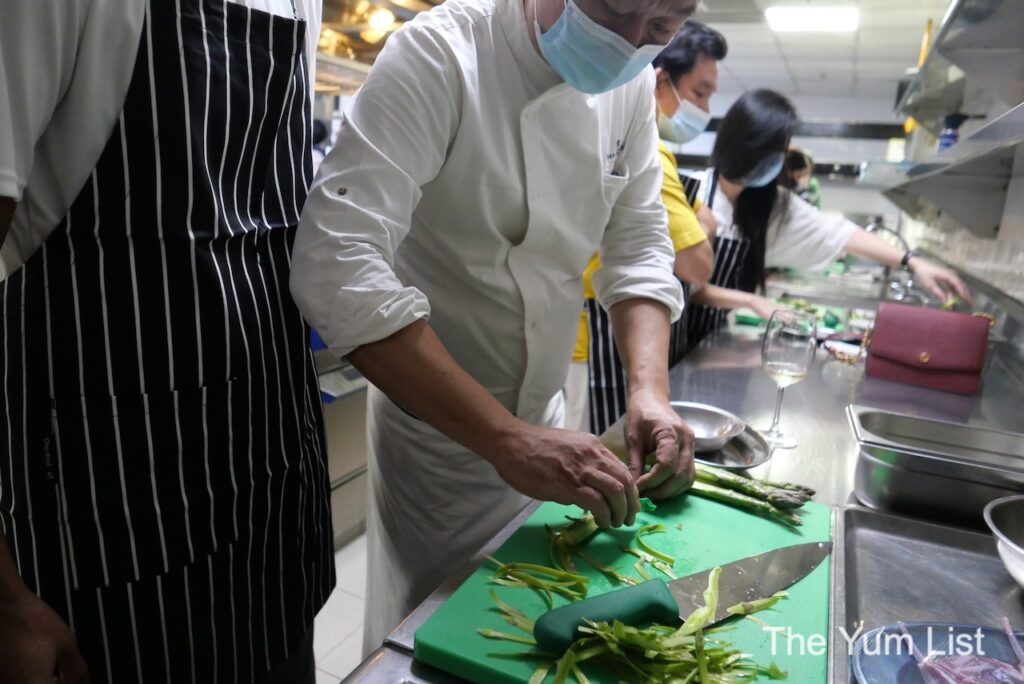 At this point, some of our group choose to transition in the Horizon Club Lounge with cocktails and canapes while others freshen up for the wine-paired dinner at Lafite. When we return to the dining area of the restaurant, the ingredients have magically turned into a three-course five-star meal. We can take credit for some finely peeled asparagus but must bow to chef Amelia Tai Ching Ting for her perfectly cooked lamb rack.
You might expect that this all-inclusive program would reduce costs by serving lesser quality wine. This is absolutely not the case here. Dinner begins with one of our favourite Champagnes, Pol Roger, and continues with other equally enticing red, white and dessert wines.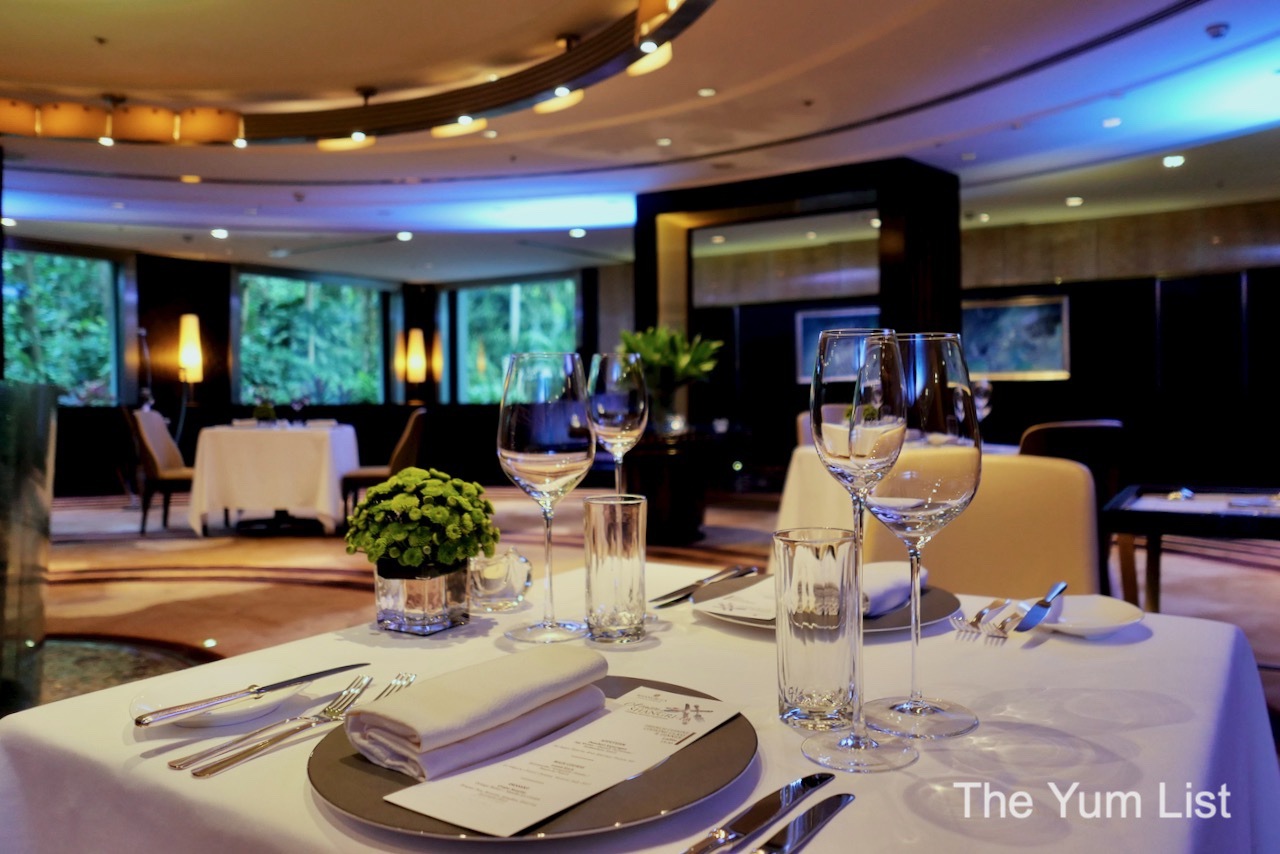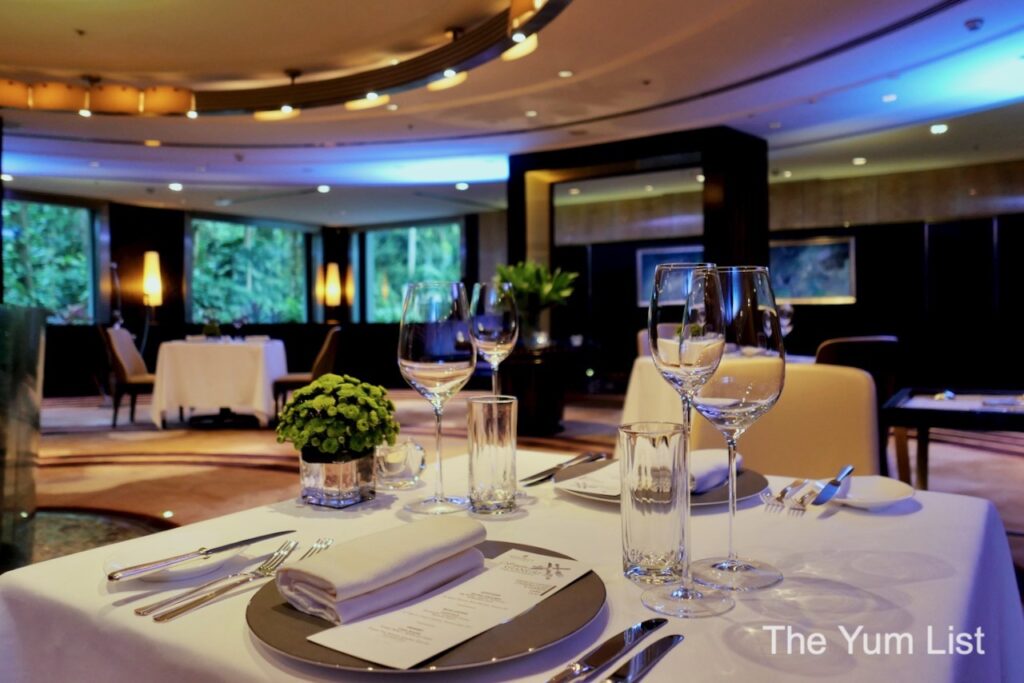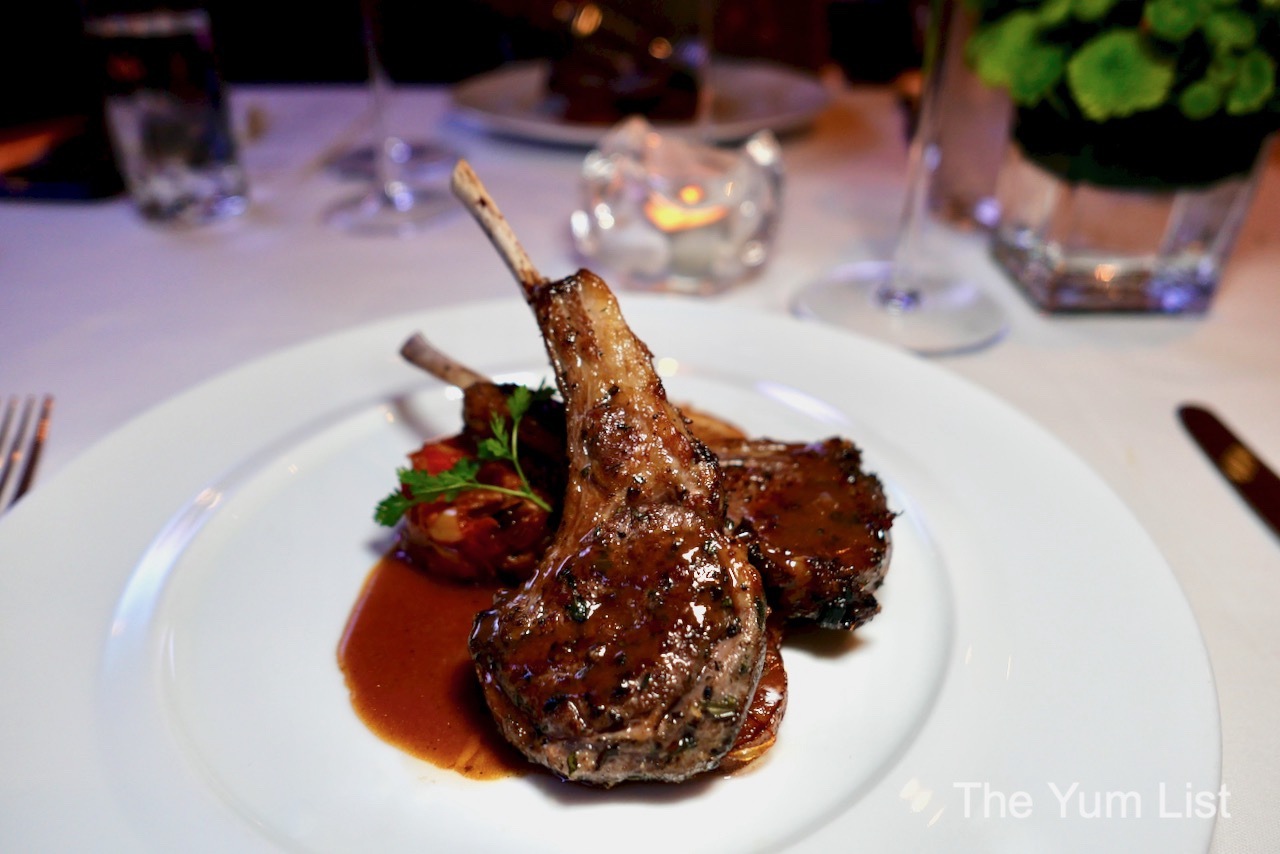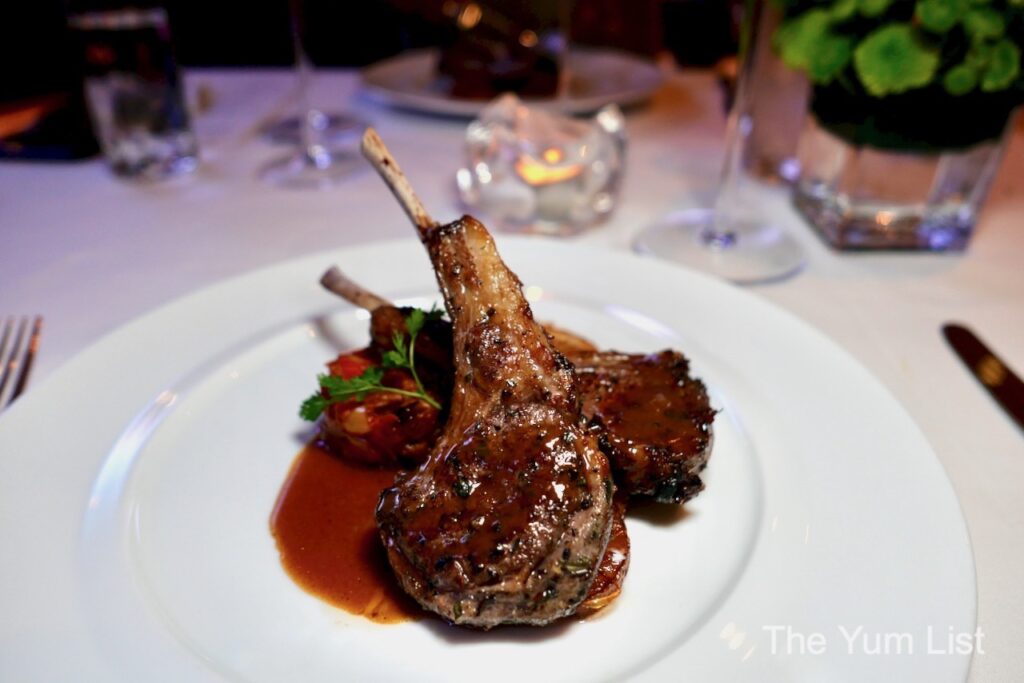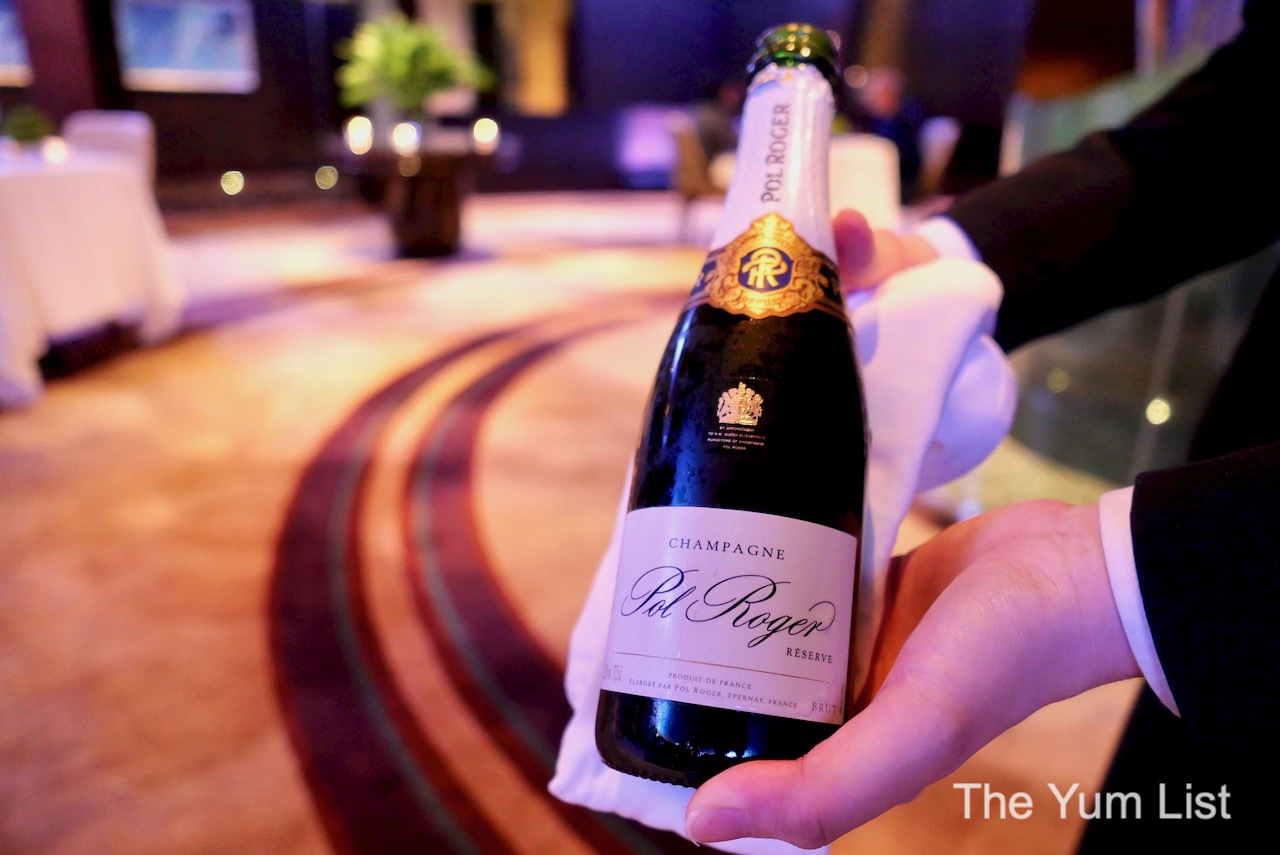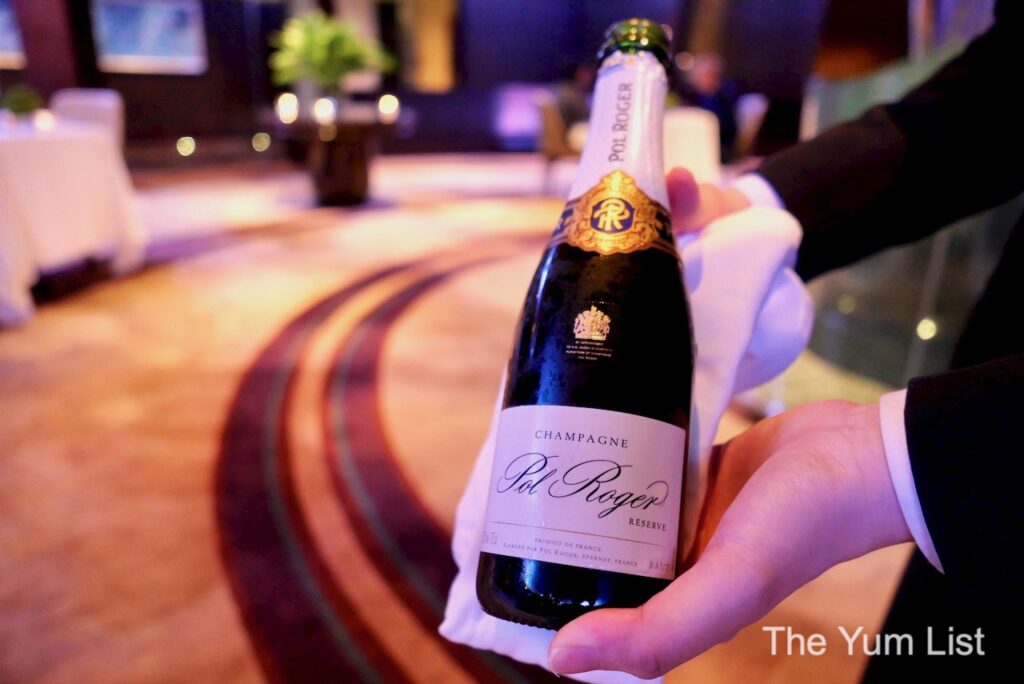 After an exciting day, we are grateful for the plush beds in our suite and dream on satiated tummies and thankful hearts.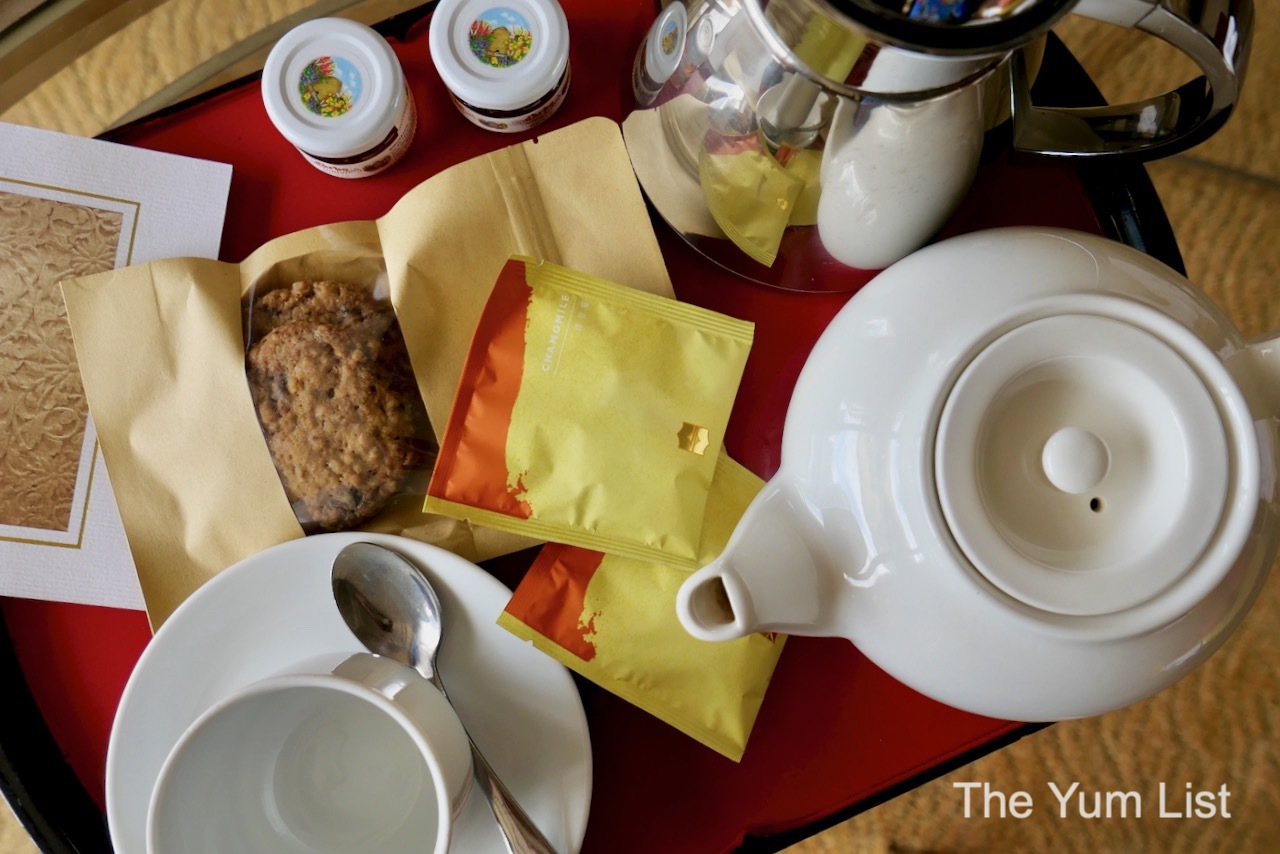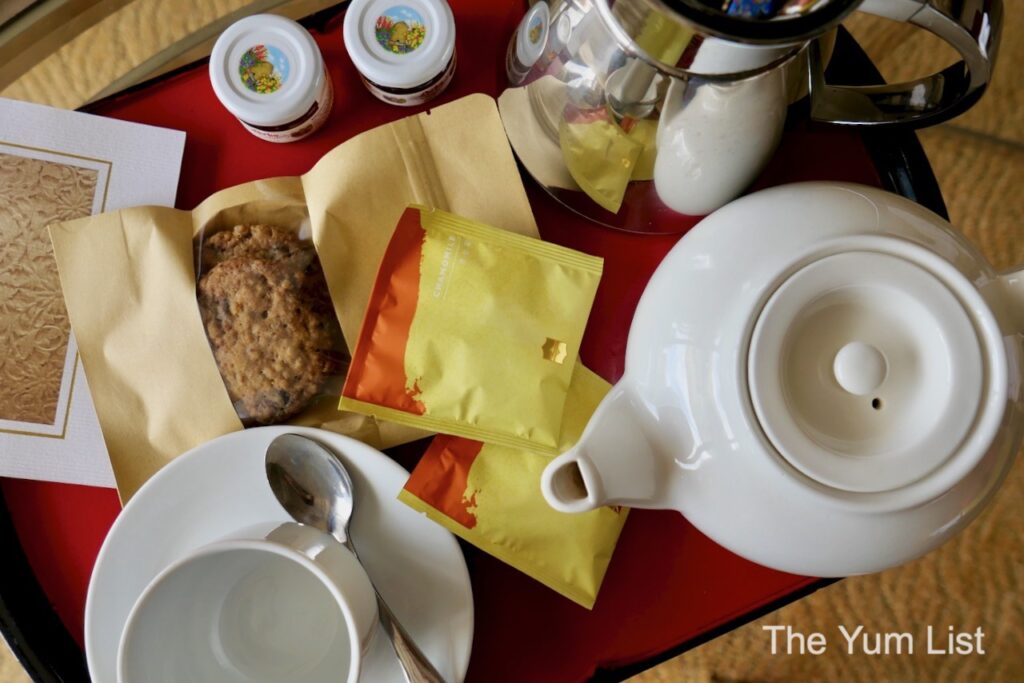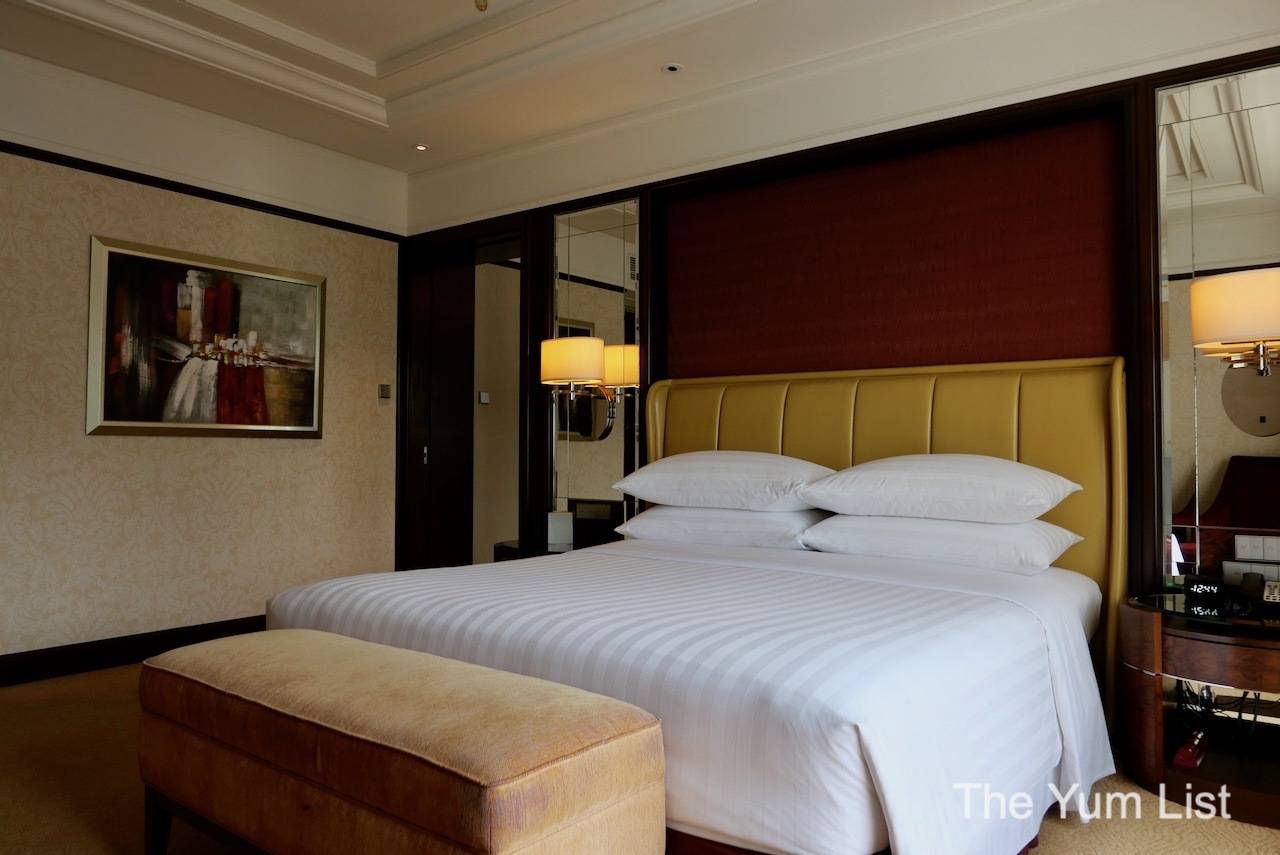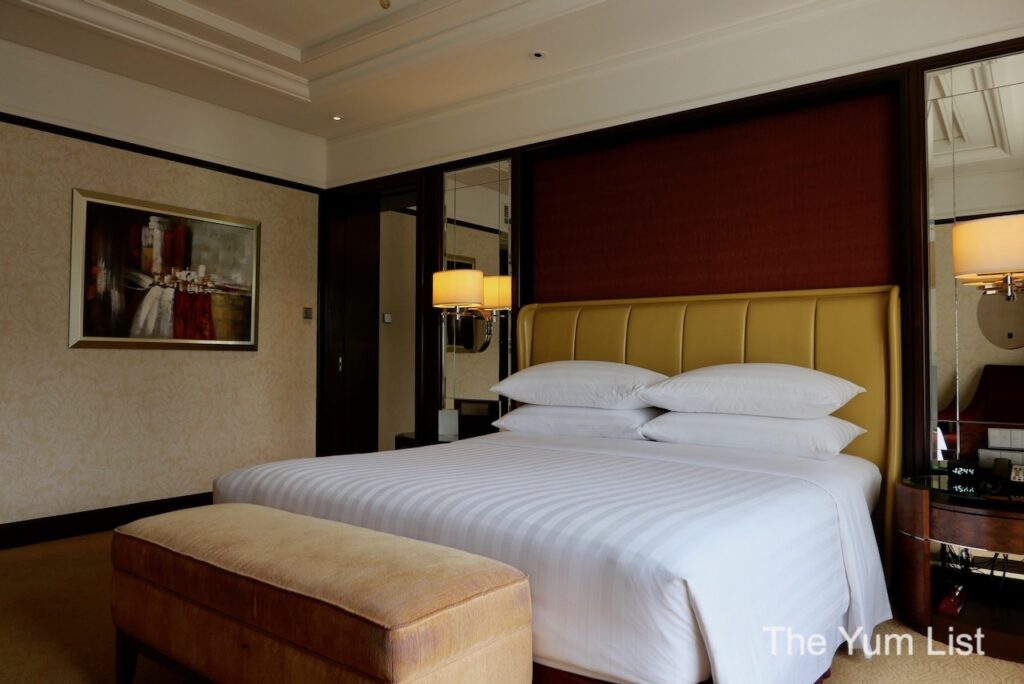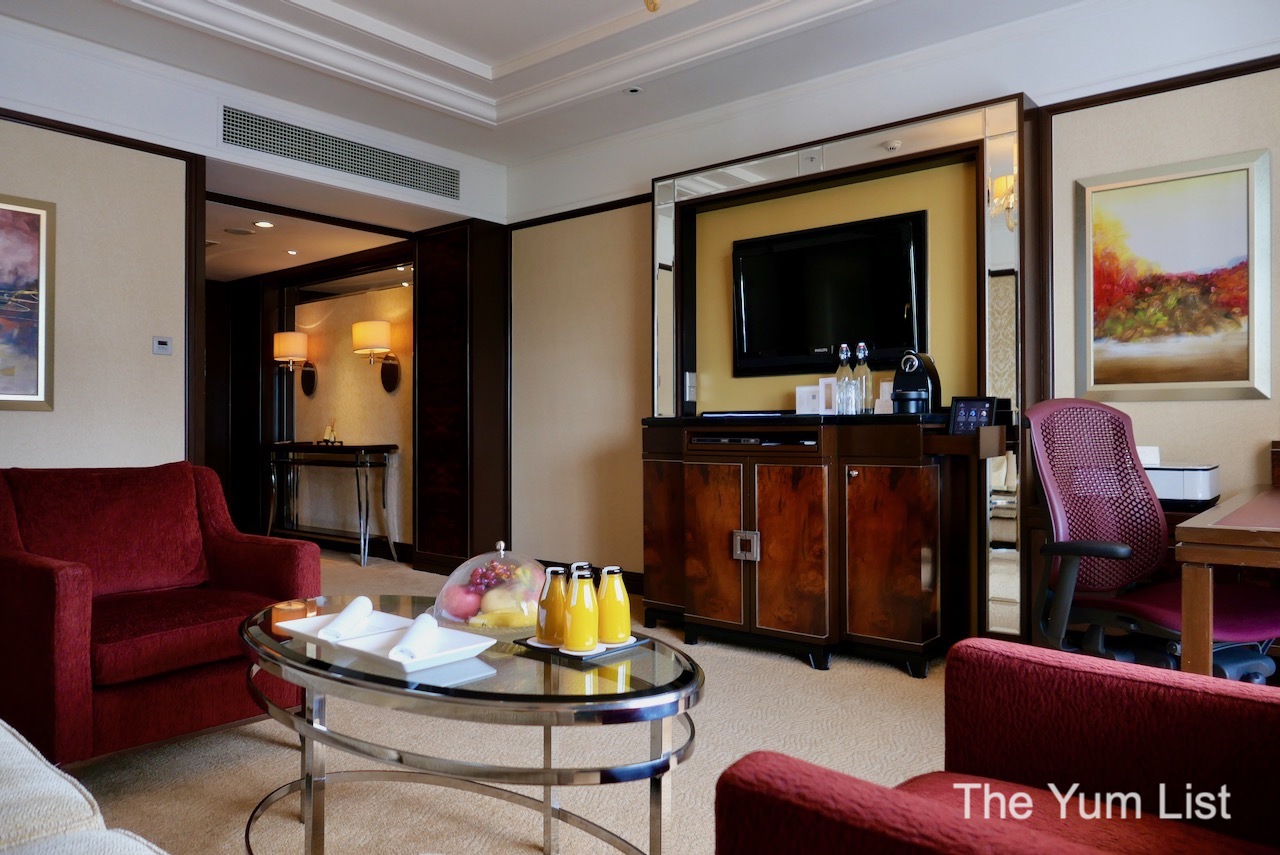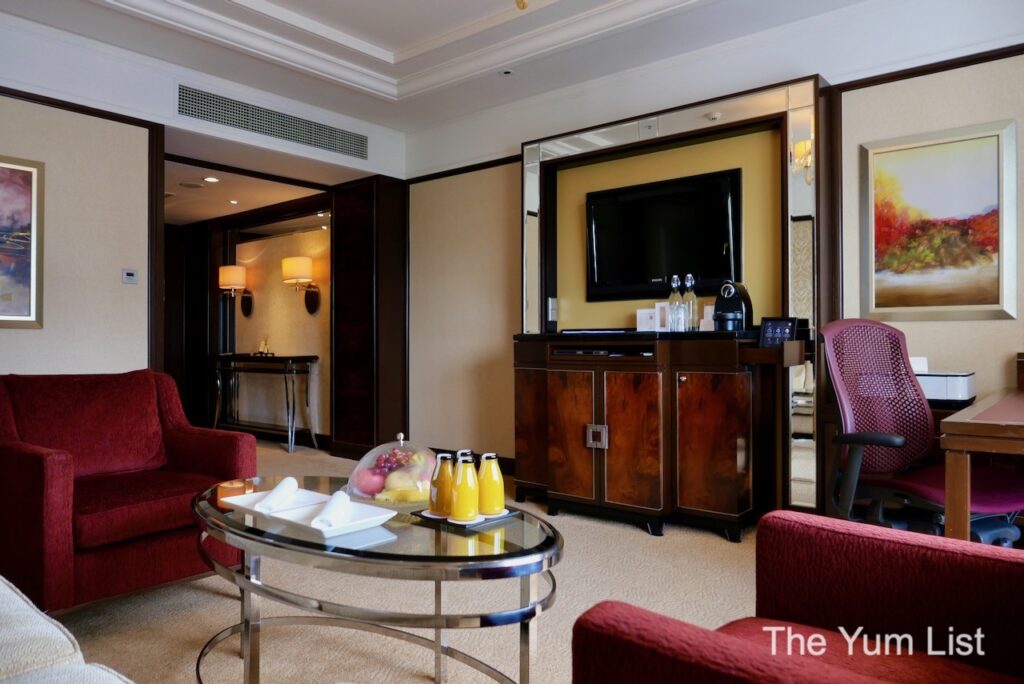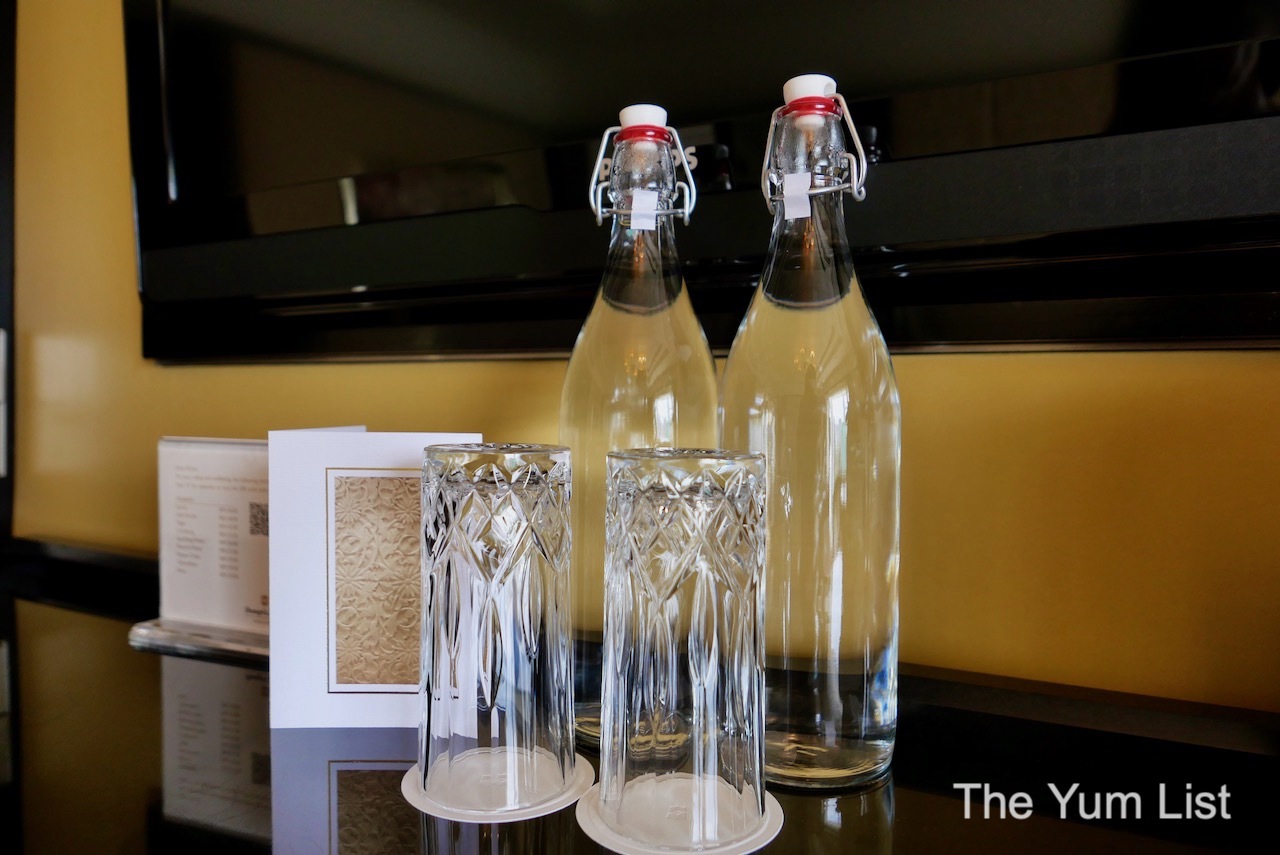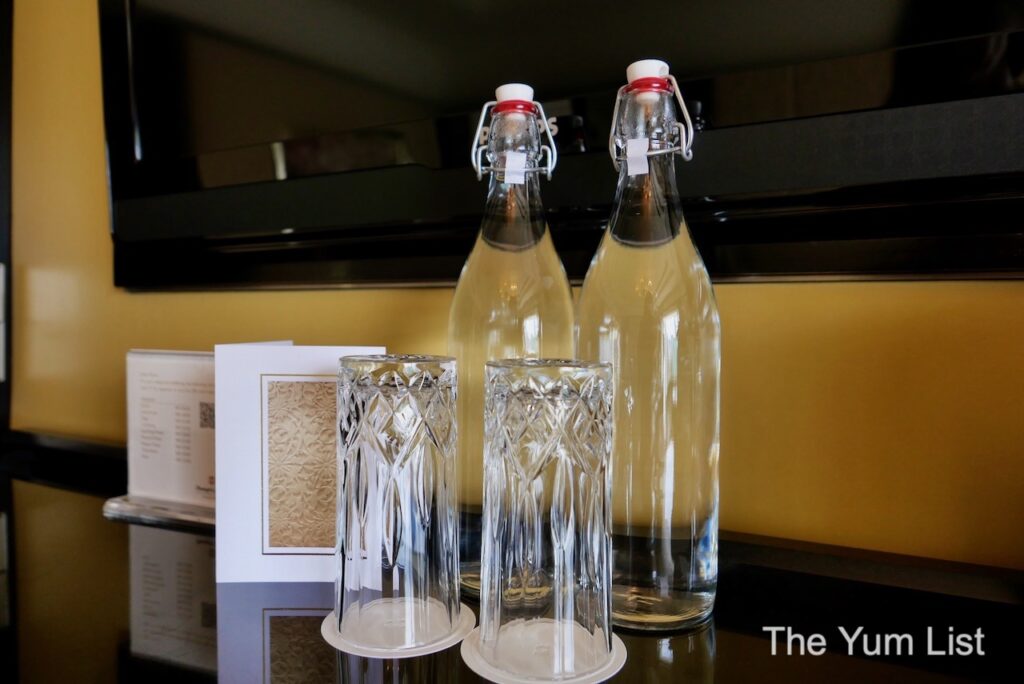 Thursday
Ensuring value for money, the final day of A Taste of Shangri-La Kuala Lumpur sees an egg cooking class at breakfast and a tea master class mid-morning.
Guests learn how to make the perfect egg and support their creations with an abundance from the buffet. Later, palates are cleansed with an informative tea class instructed by a local tea shop owner and sommelier, Siow Fei.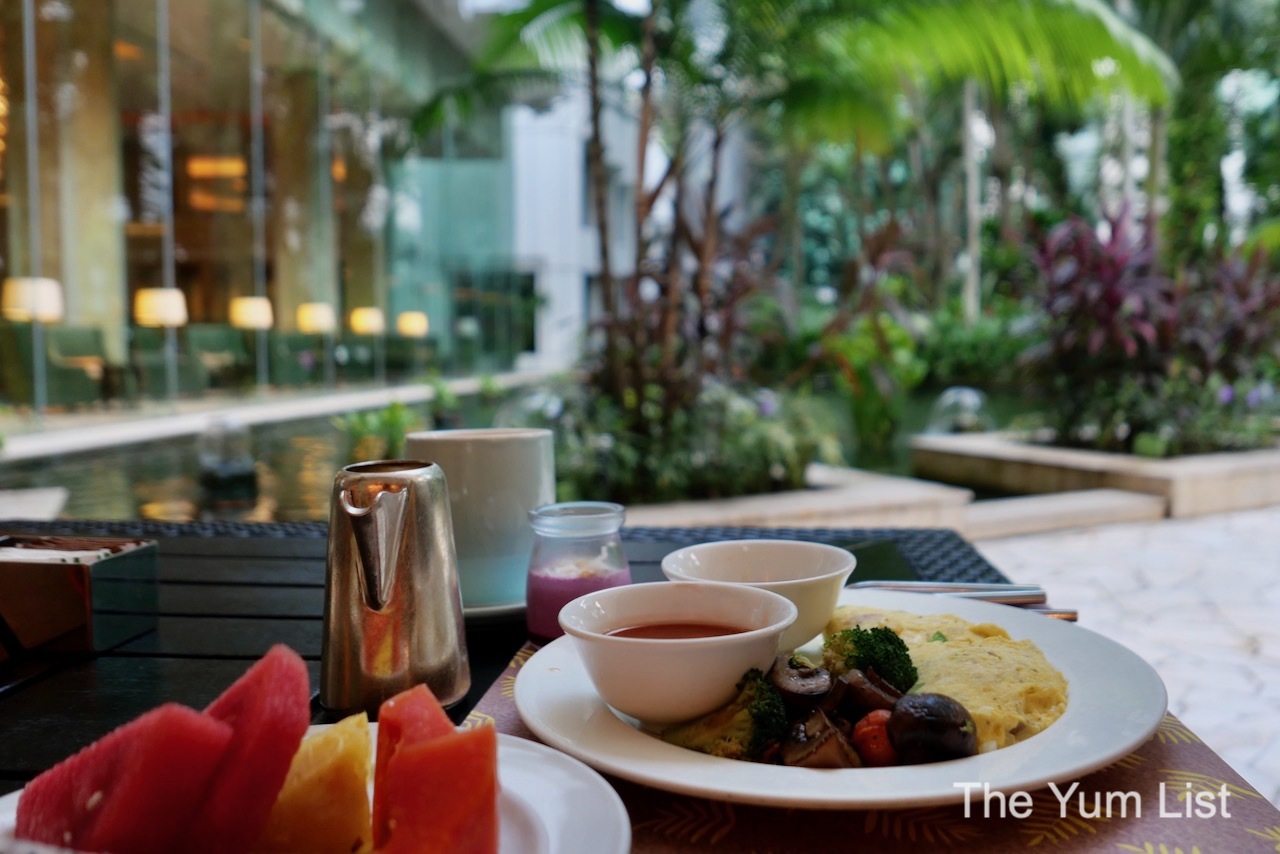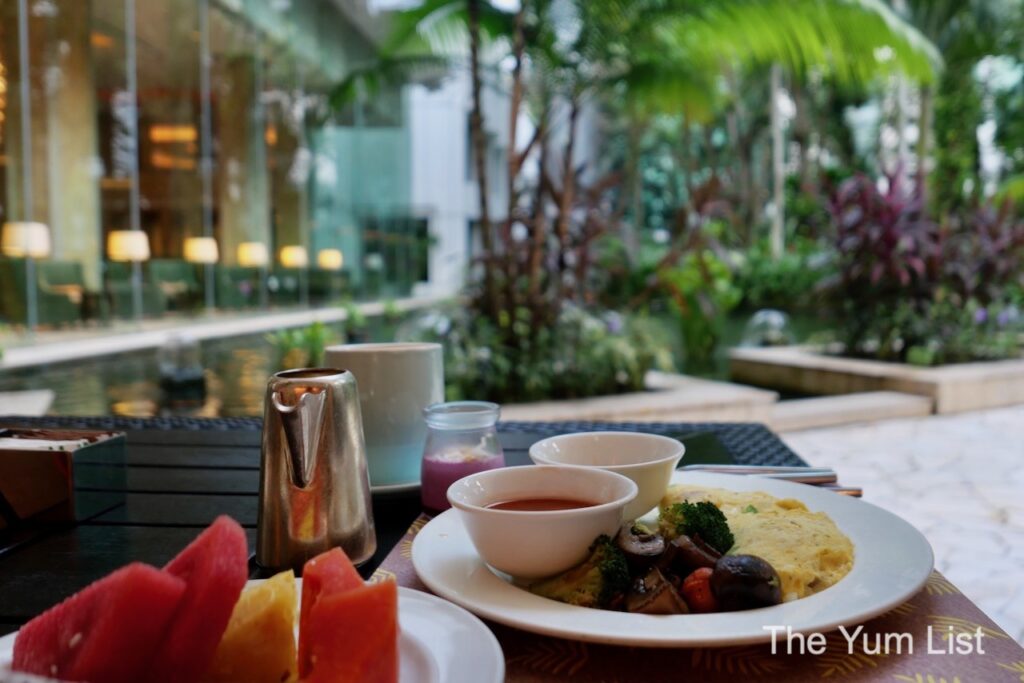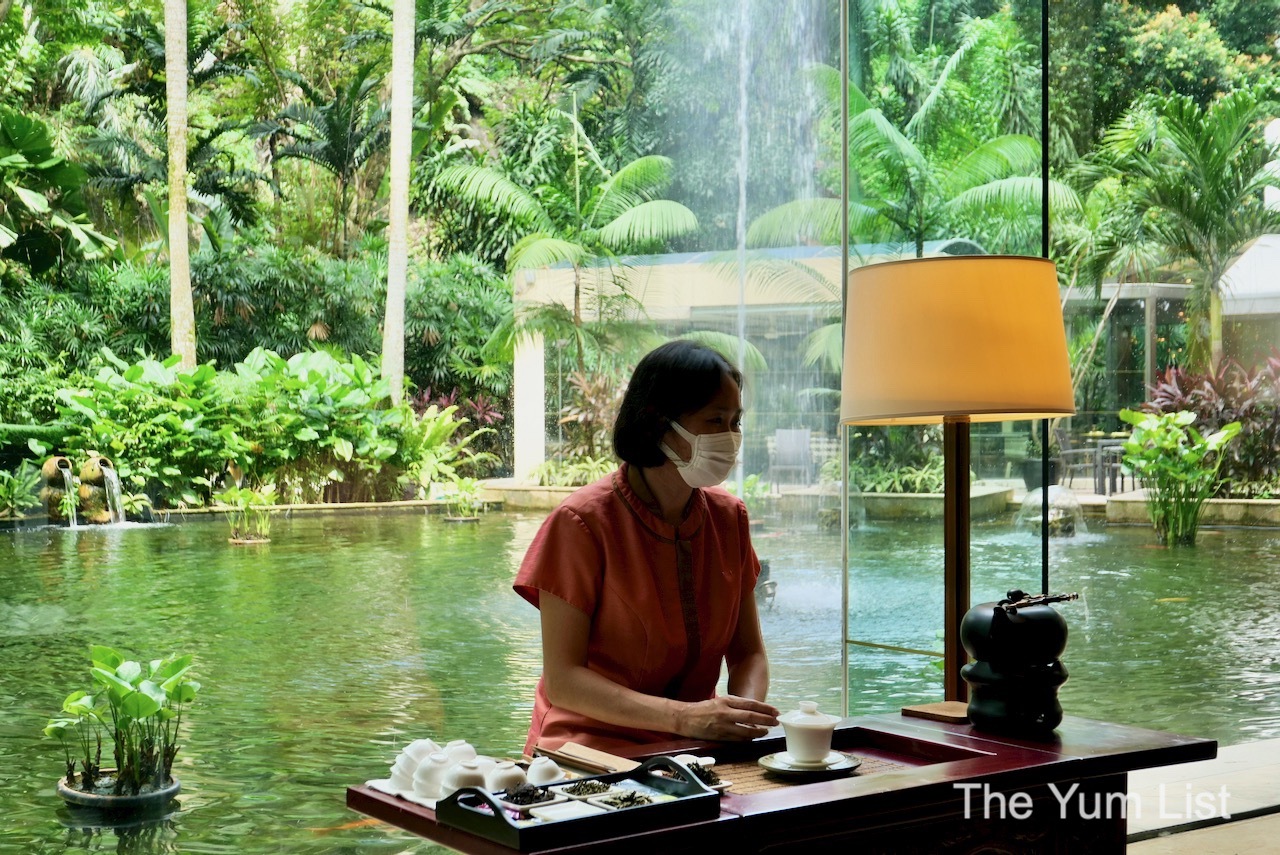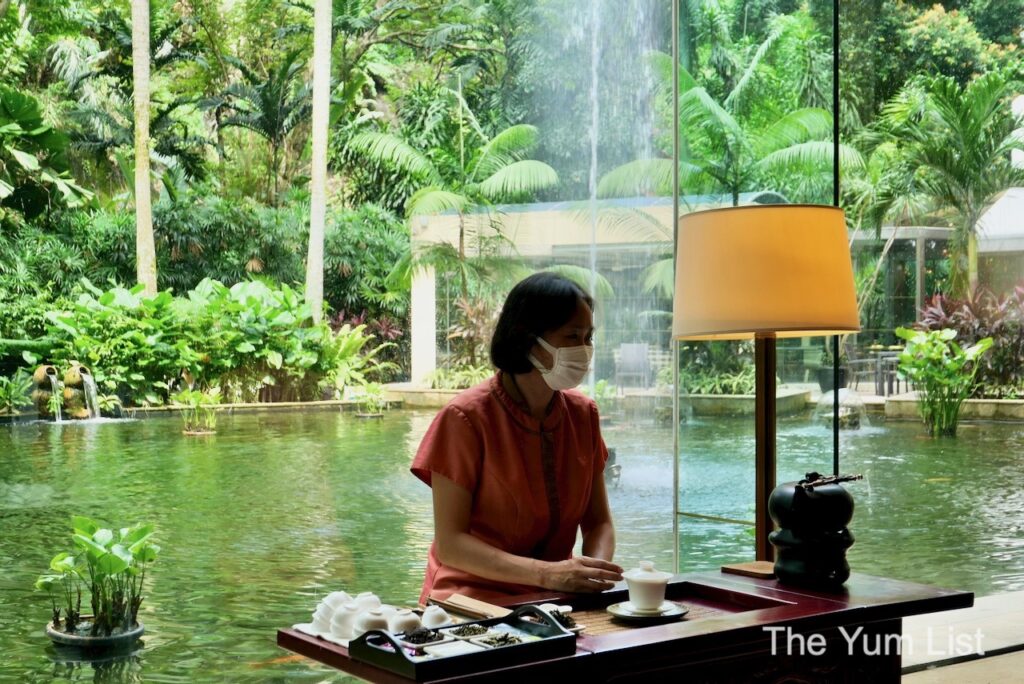 A Taste of Shangri-La
A Taste of Shangri-La is a highly agreeable affair gifting foodies insight into the workings of professional kitchens. It's a good balance of behind-the-scenes soft labour and pampering by the front of house. Cooking classes are no more than an hour each, and there are breaks in the schedule to enjoy the hotel's facilities. It's a well-balanced program, one I think my foodie friends out there would appreciate.
Find out more about A Taste of Shangri-La here.
Stay up-to-date on the latest gourmet and travel happenings around Malaysia here and here.