November's Premium Selection for Two Menu at Nobu Kuala Lumpur
Words: Meg Alice Photos: Monica Tindall
The Yum List is always grateful to return to Nobu and explore its latest two-person menu. Following the October Executive Selection menu, Nobu's November Premium Selection theme is two-fold: It's Nobu's traditional dishes combined with "Nobu Now."
It has a choose-your-own-adventure option for the fish main course where the diner can opt for one of Nobu's most famous offerings, Black Cod with Miso, or experiment with a new creation, Lobster with Yuzu Butter Sauce, for an additional cost. Along the five-course journey, there are plenty of other Nobu premium selections with twists along the way, including an interesting wagyu shabu-shabu.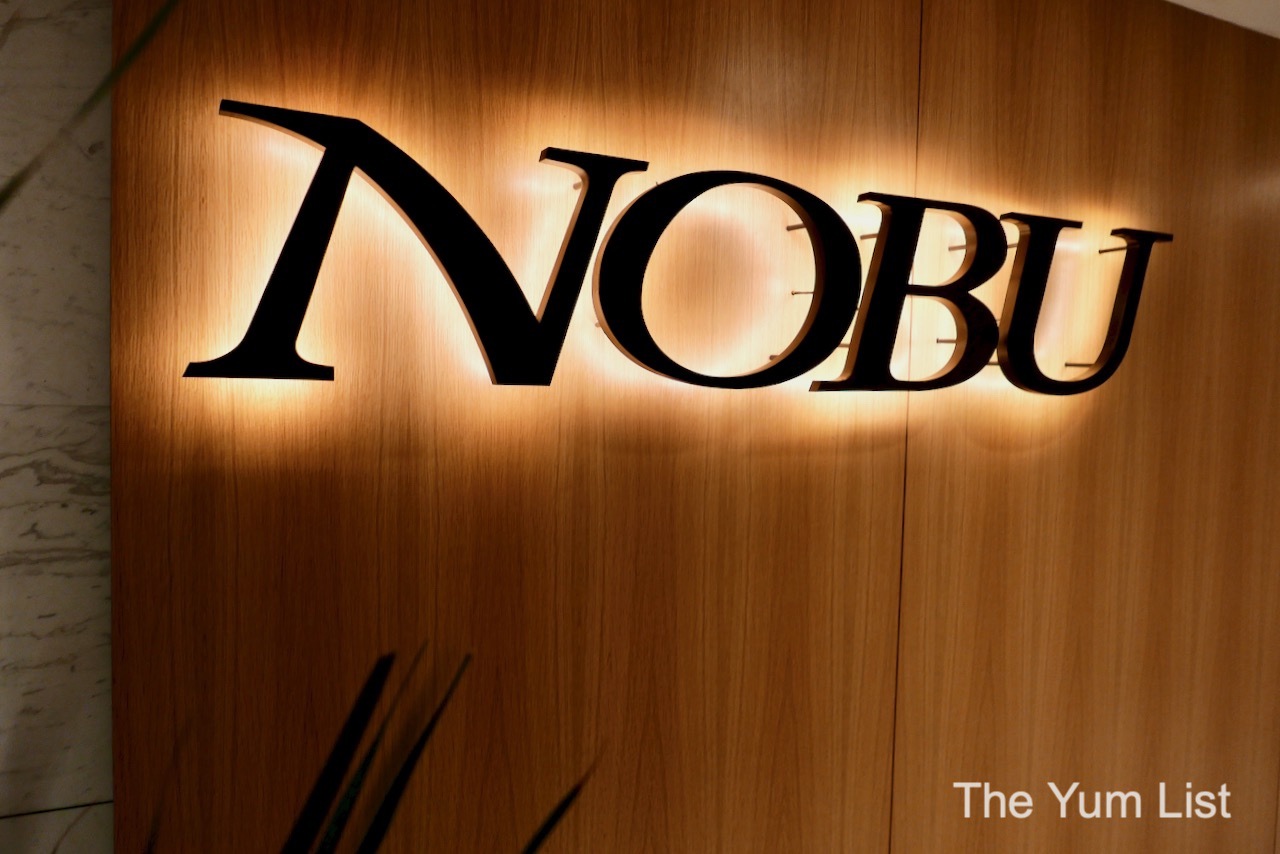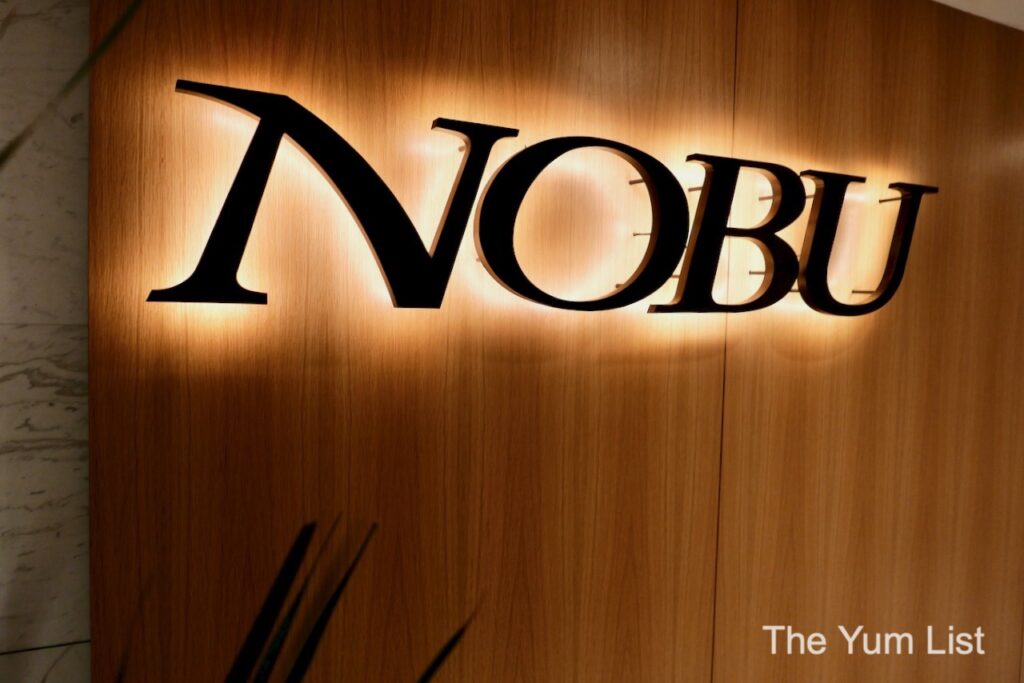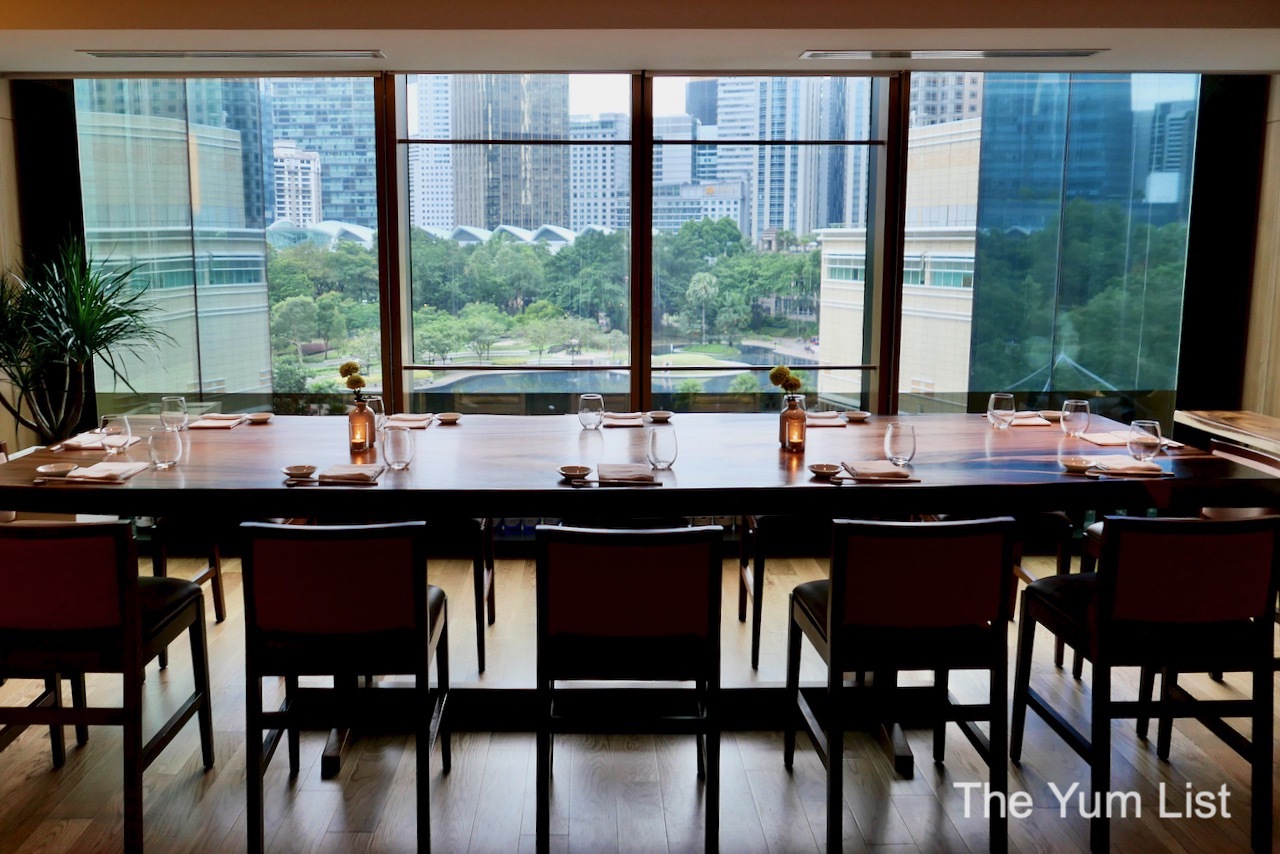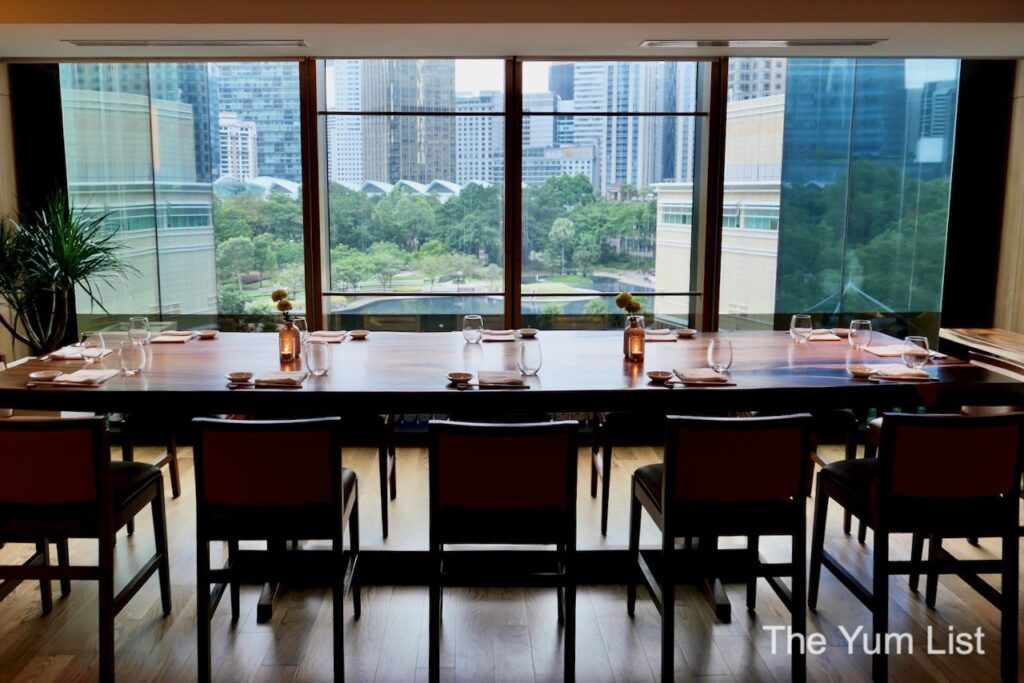 Premium Selection for Two Menu – Nobu Kuala Lumpur
Monica and I had the pleasure of speaking with Nobu's executive chef Philip Leong and head sushi chef Masami Ouchi ("Chef Masa"). One wouldn't know that Chef Masa is relatively new to the KL scene as he and Chef Philip seem like long-time partners-in-crime finishing each other's sentences. They are driven to experiment with new dishes, but respect that the Nobu clientele wants the premium and traditional selections. Chef Philip explained that they're trying to accomplish both in the November menu. He joked that they would serve us the lobster upgrade since we must be tired of the black cod, but it was my first time to try this famous dish. Monica and I split the difference, trying one of both.
Moriawase
The five-course meal kicks off with the Moriawase (assorted cold dishes). The oyster is served with Maui salsa, which is known for its use of Hawaiian onion. This salsa is no marketing gimmick. The onion salsa adds a great punch of flavour to the plump oyster. The yellowtail sashimi is served with crispy shitake mushroom in yuzu miso sauce. The mushroom is dehydrated to give it the crispiness and adds a deep, earthy dimension to the fish. You could also opt for the add-on, Scallop with Black Goma, for an additional RM 55 per portion.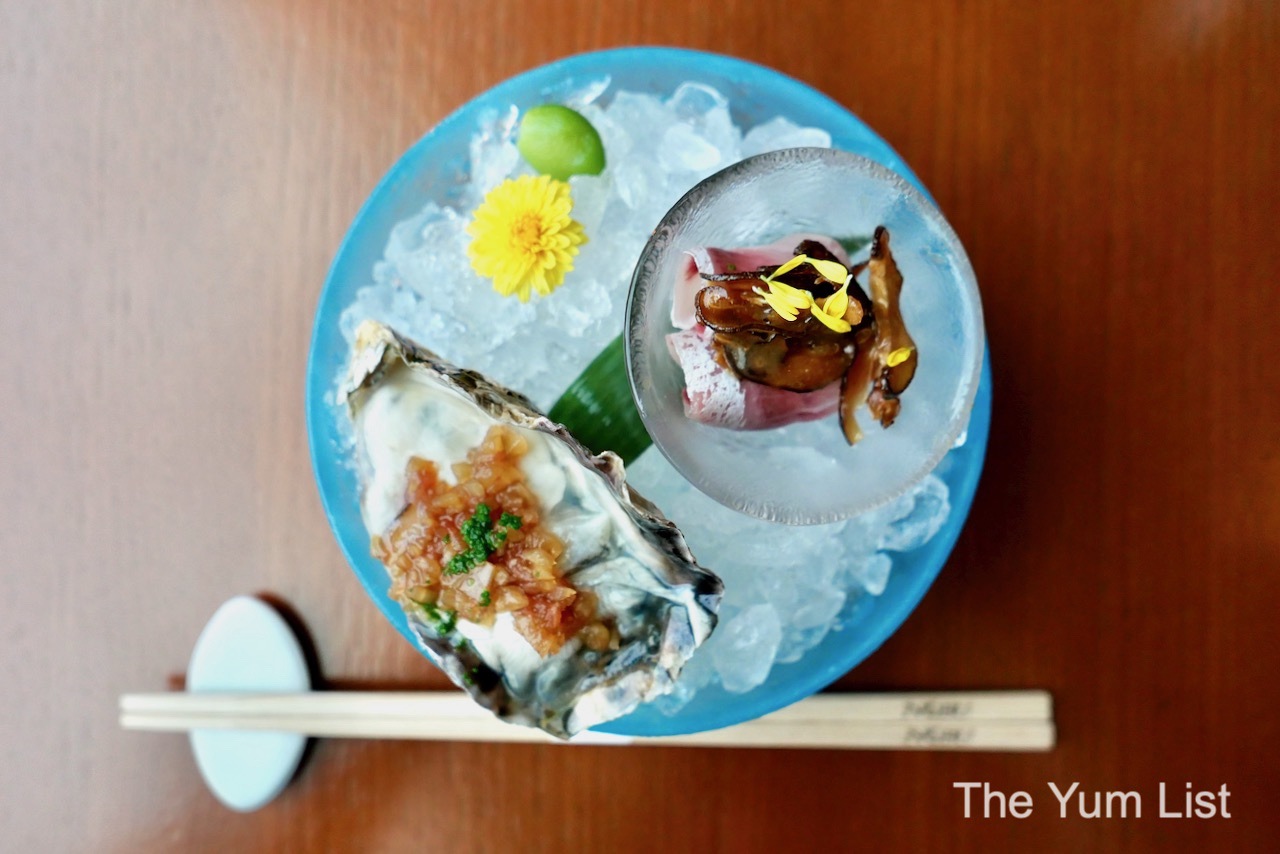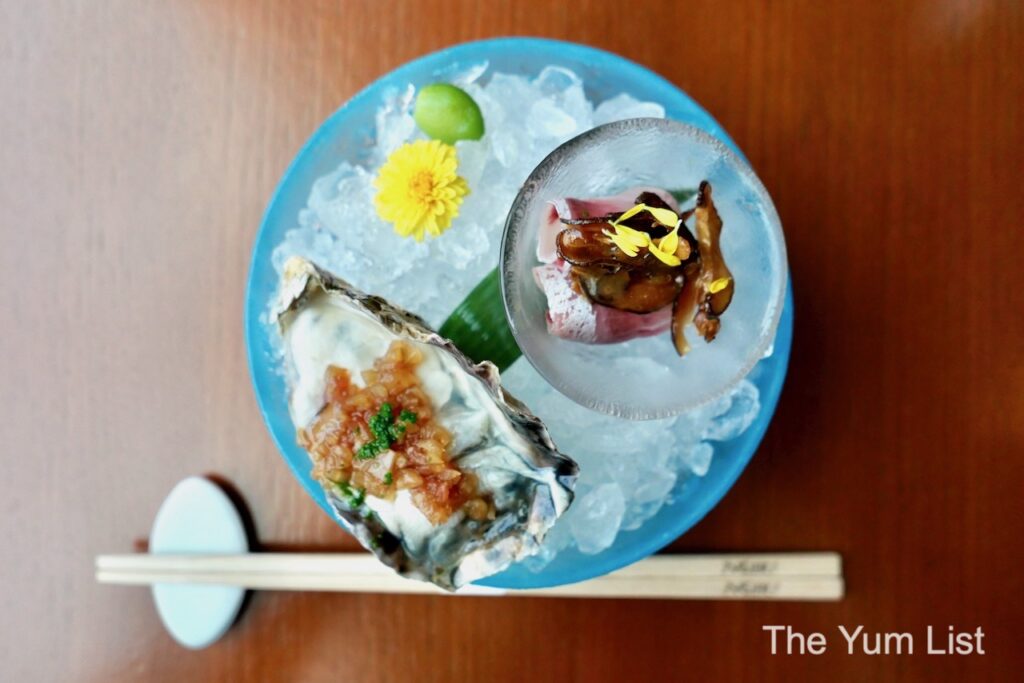 Chef's Sushi Selection
Sushi Chef Masa went minimalist with Monica and me presenting the sushi selection without Nobu's signature sauces and spices. I appreciate this as much as I love Nobu's sauces, as good sushi does not always need embellishment. The chef's selection for us is kampachi, salmon, white fish, and unagi. They are KL's freshest and finest. Expect your sushi selection to differ depending on availability and Chef Masa's frame of mind for the day.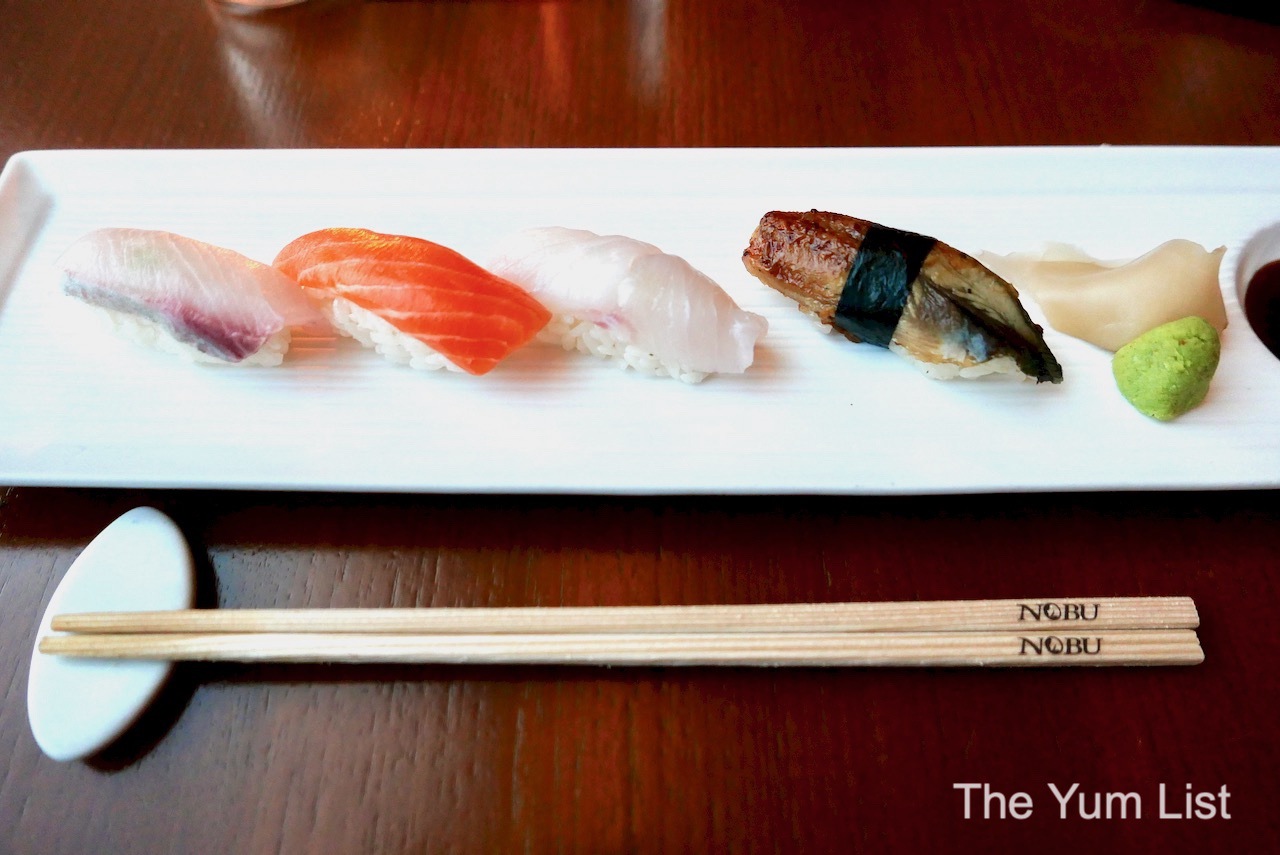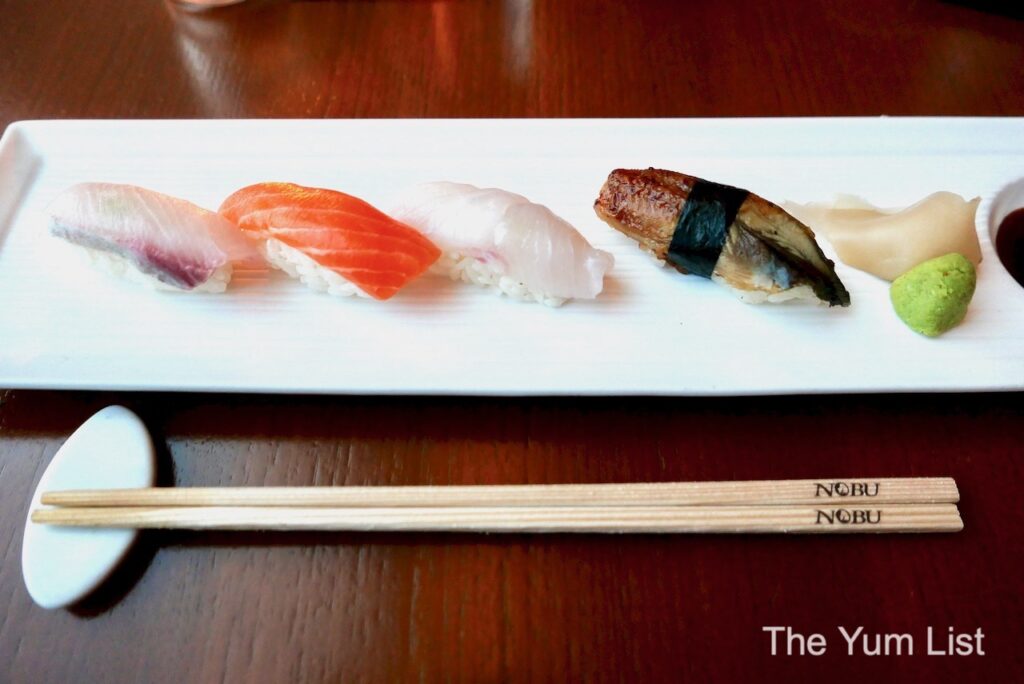 Black Cod Miso
I was a virgin to Nobu's Black Cod Miso. One buttery bite unveils the history of Nobu to me in a flood of sweet-savoury miso. I get it now and also why Nobu KL sells two tons of it per year. If you Google this dish, you will be inundated by the dozens of recipes imitating it. This dish, designed by Nobu's original chef Nobu Yuki Matsuhisa, put this restaurant on the map in the mid-1990s. The cod is soaked for several days in the den miso marinade while the black cod becomes silky. It finishes with one perfect pickled apricot and hajikami (pickled ginger sprout). The cod lives up to its legend.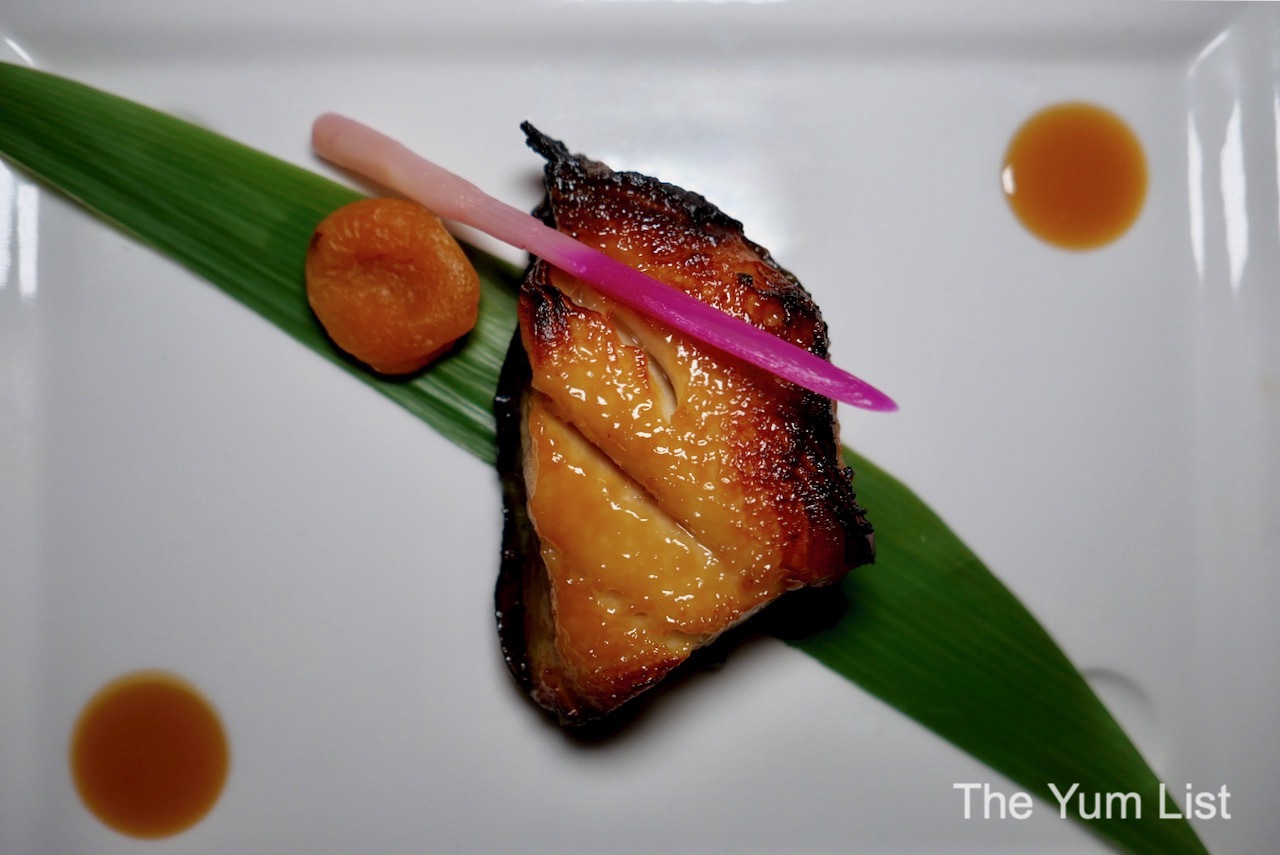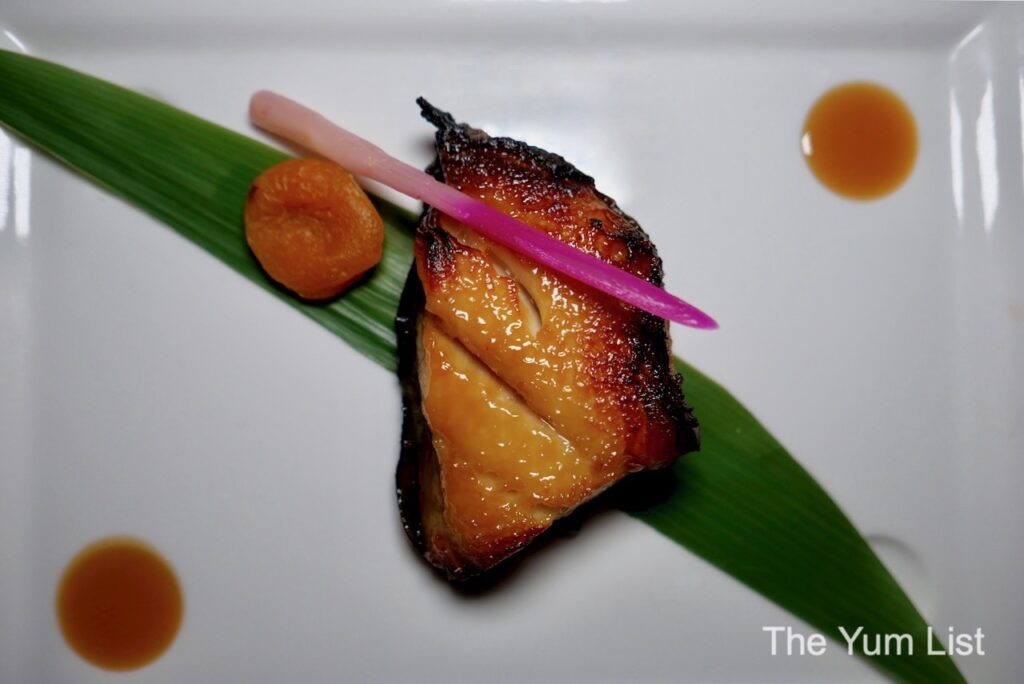 Premium Selection for Two – Lobster with Yuzu Butter
The upgrade to Lobster with Yuzu Butter in lieu of the black cod is accompanied by flash-fried spinach and quinoa, a grain that was not on the map when Nobu was perfecting its miso cod. This is Nobu Now. The lobster is perfectly cooked. The spinach is practically translucent; we love having greens with our meal. It is a generous serving of the lobster to boot.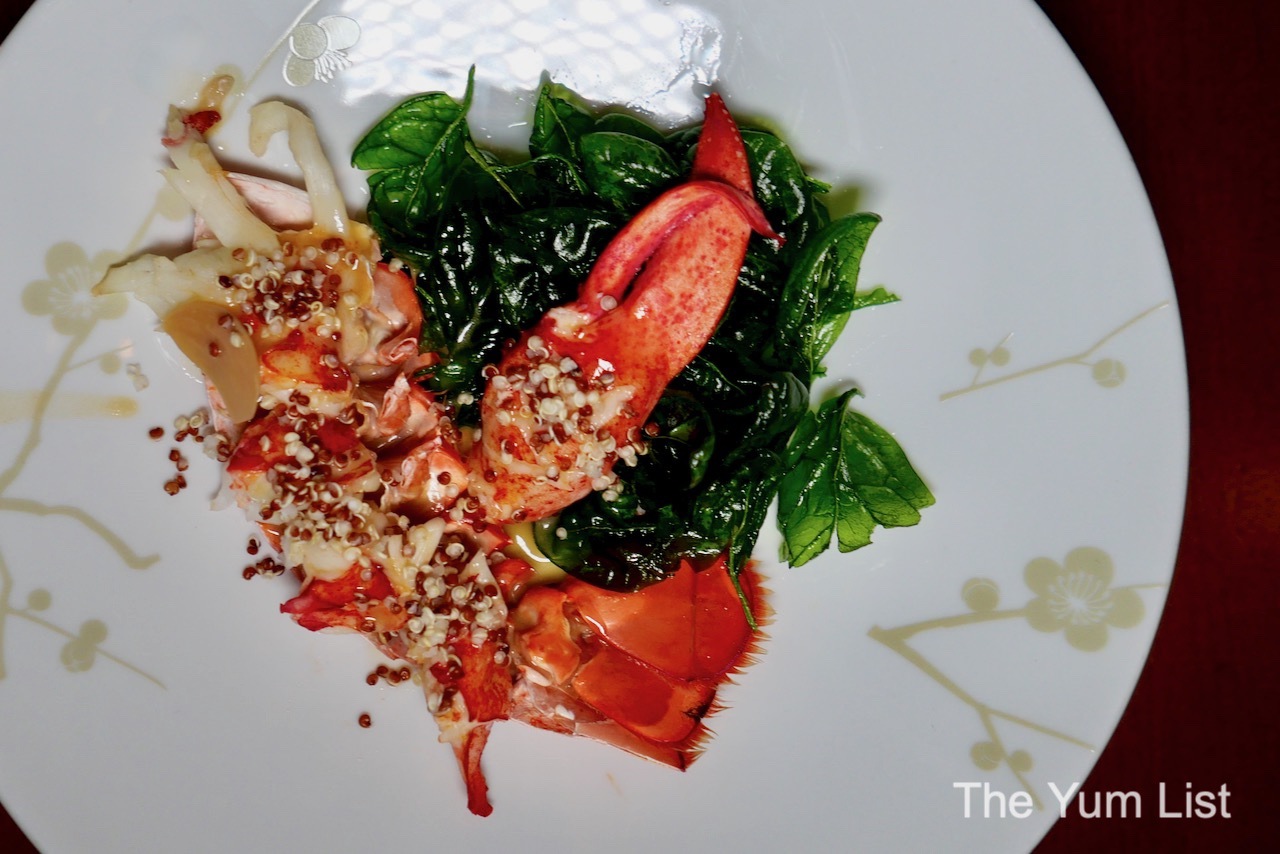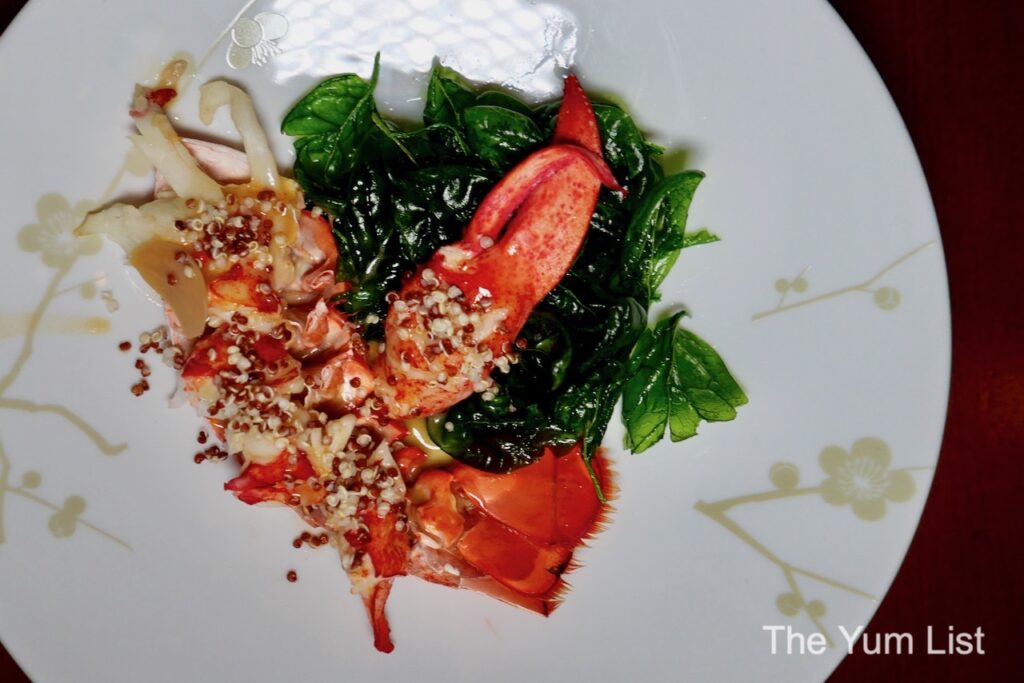 Wagyu Short Rib Shabu Shabu
The fourth and final main course is wagyu shaved into thin slices like pasta strips (shabu-shabu translates to "swish swish"). It is accompanied by celery, carrot, radishes, cherry tomato, and daikon, also shaved like pasta strips. The dressing tastes like a green goddess salad dressing with a hint of truffle. We dissect this dish to deconstruct and understand it. No one serves wagyu this way, and we like it. Wagyu can be too fatty, but with the vegetables in equal proportion, Chef Philip is on to something new. I enjoyed this dish as a healthier, lighter way to serve a wagyu course, and I also could see it served chilled as a lunch-time salad.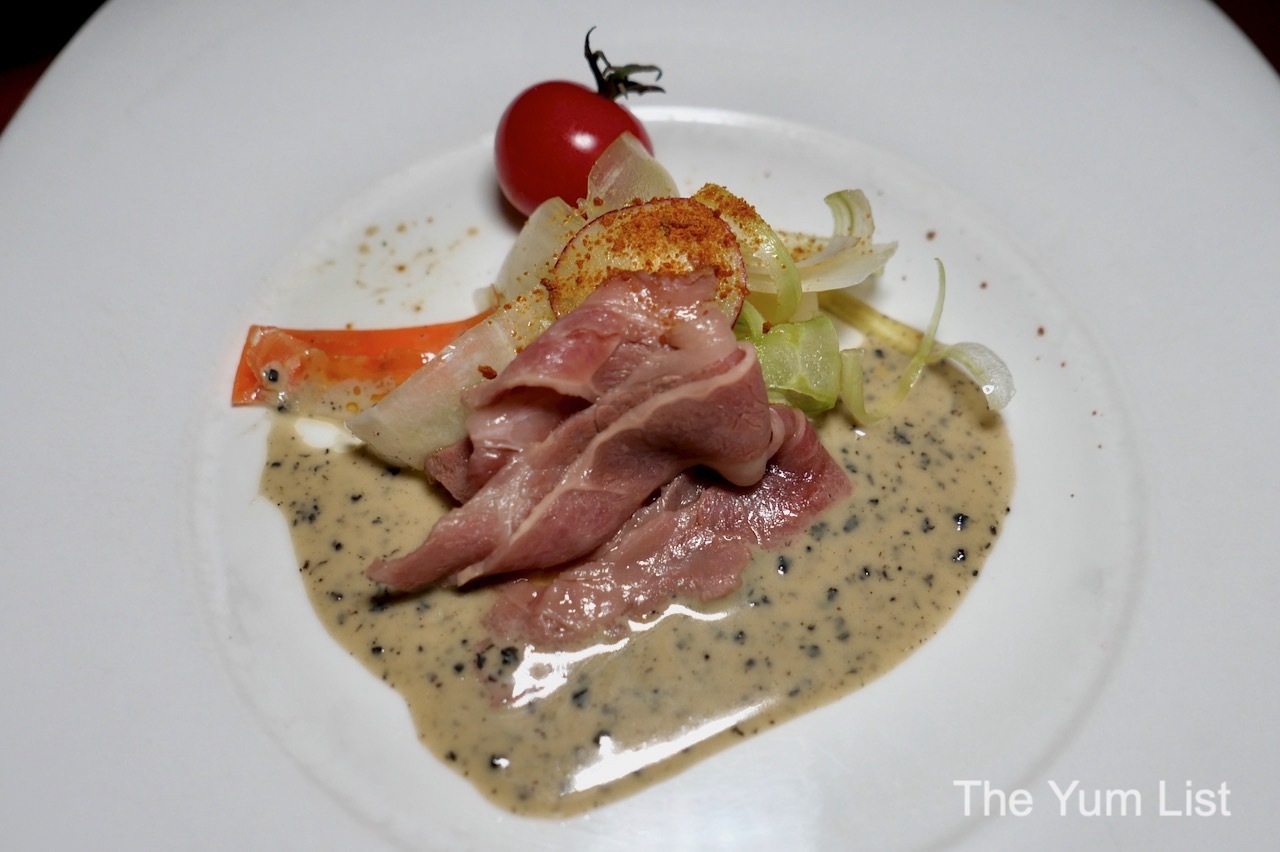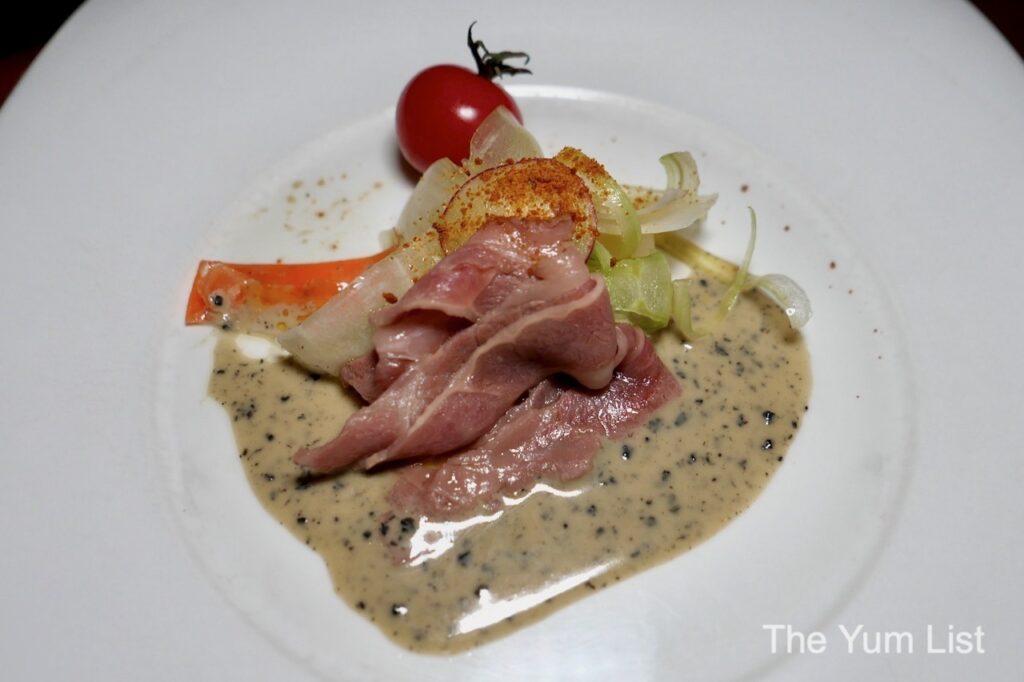 Premium Selection for Two – Sweet Taco Trio
The final dessert course is similar to October's dessert in experimentation, artistic presentation, and playfulness. Both last month's and this month's featured dessert remind me of The Squid Game because of the pastel colours and child-like qualities. The chocolate ice cream taco features chocolate balls. The raspberry ice cream is joined by red beans. And the green tea ice cream is a bed for caramelized hazelnuts.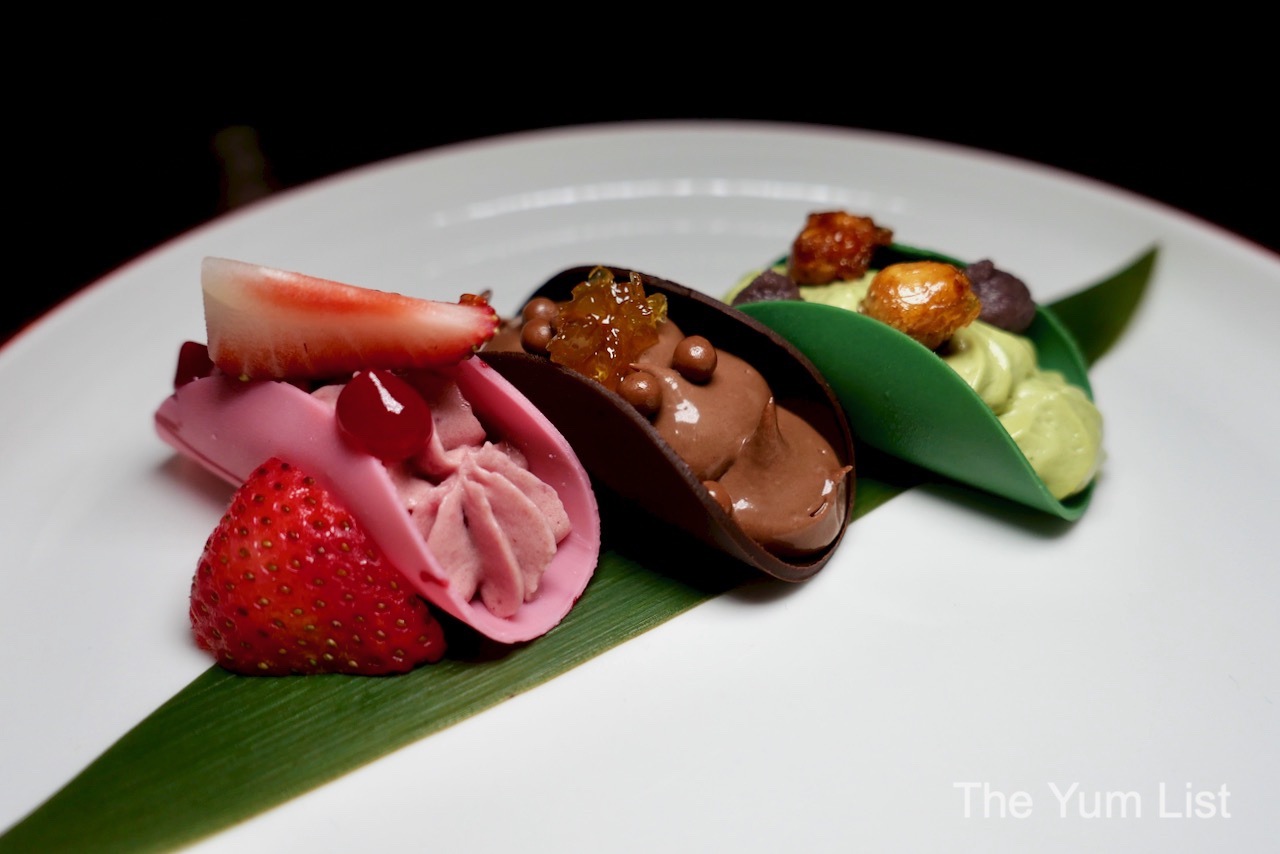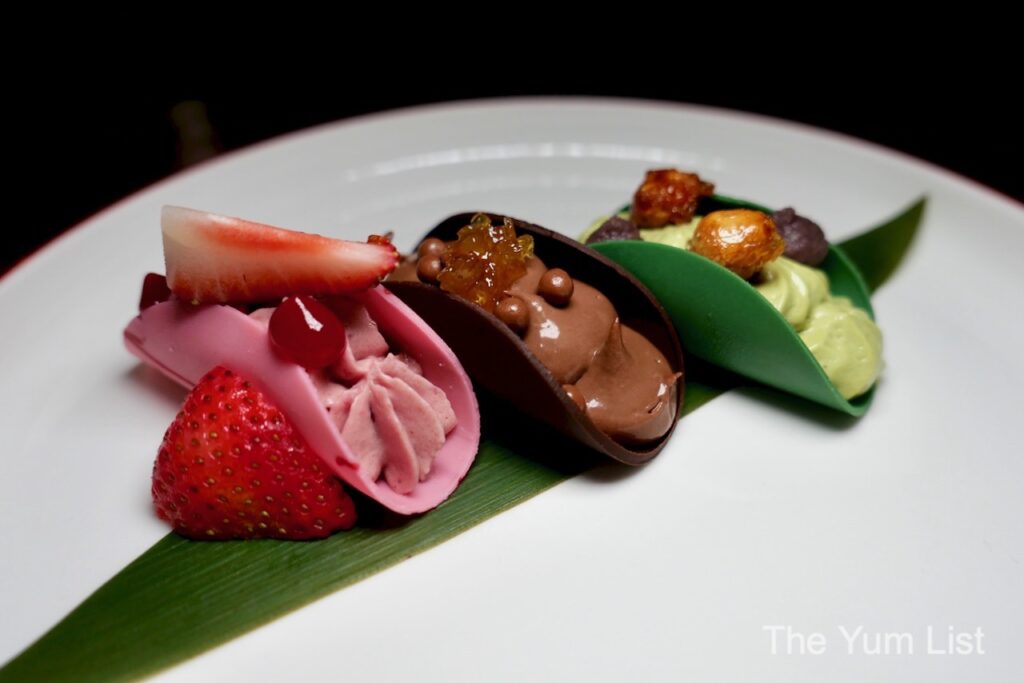 Singing Sake
For drinks, we started with our favourite, the Matsuhisa Martini, but tried the Honjozo Ongakushu Koshu "Music Sake" to pair with the food courses. Nobu's General Manager Gopi Kanala promised singing as legend has it that this sake was aged to classical music. All of Nobu's sakes have wonderful tales behind them. We recommend this sake for its earthy, full-bodied taste.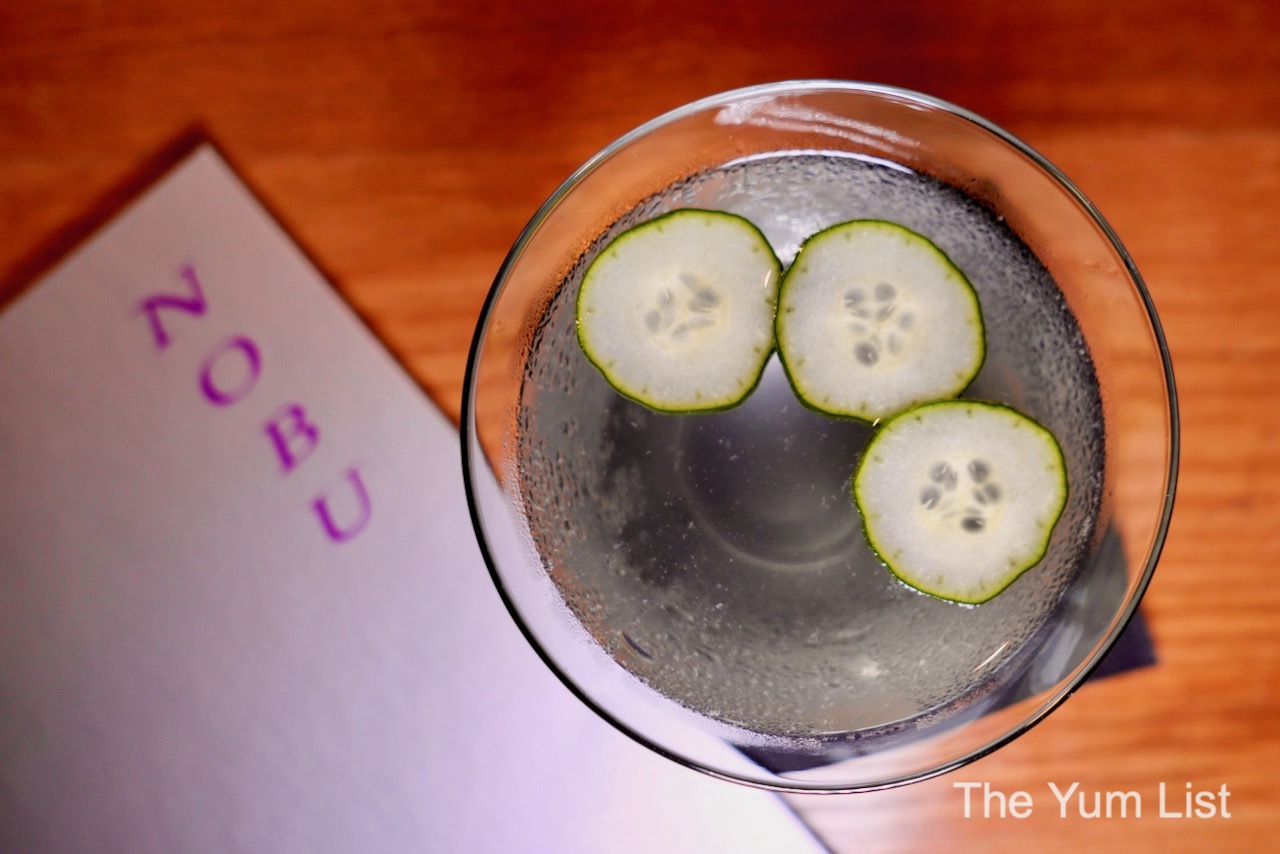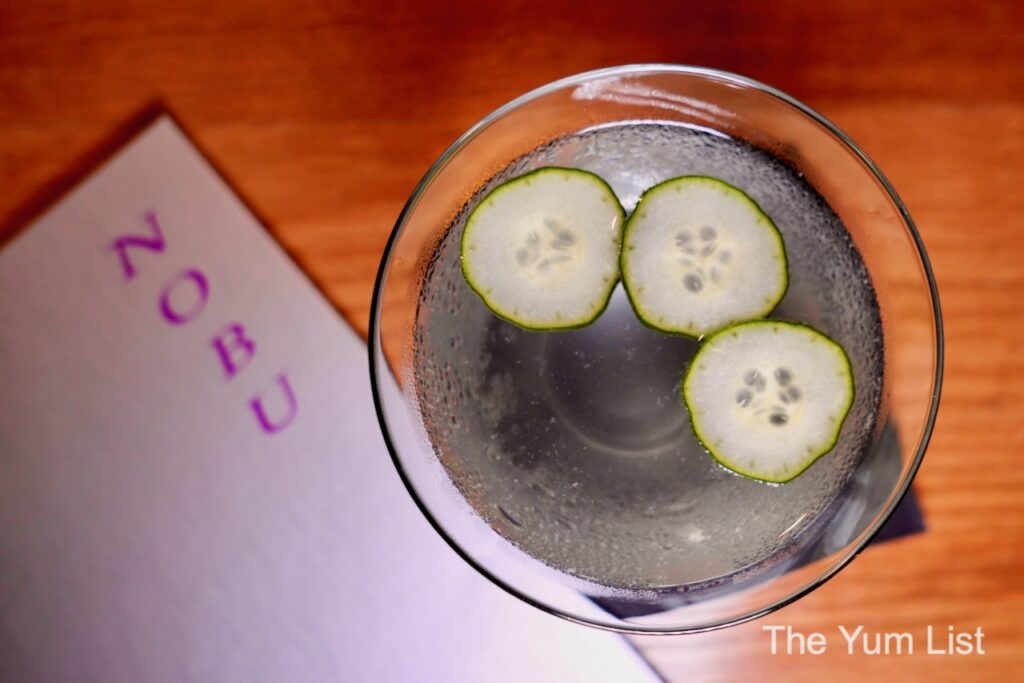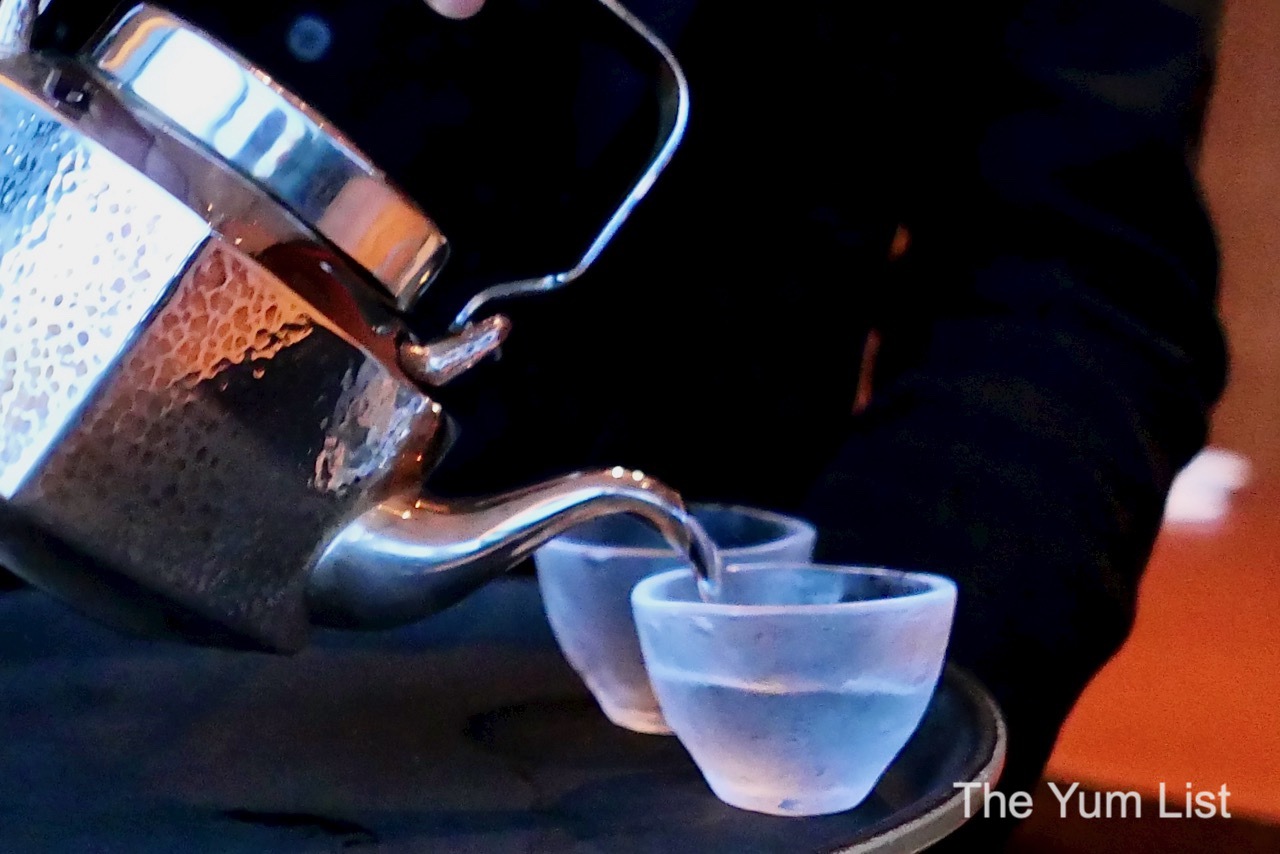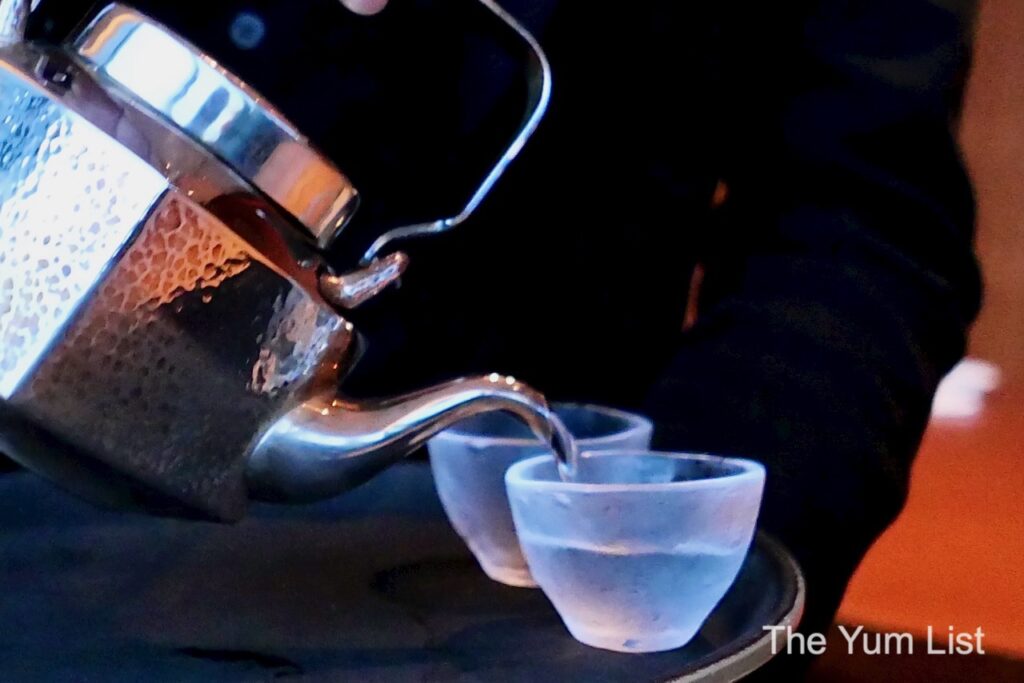 Additional Dinner Thoughts
As mentioned, we didn't opt for the premium upgrade option of scallops for the moriawase course (RM 55 per portion) but did opt for the lobster upgrade for the third course (also RM 55 per portion). Monica enjoys something new with the lobster and spinach, while I am thrilled to try the miso cod. Choose what you're craving, and you can't go wrong.
I'll say this again from my last Nobu review, the five-course monthly menus are designed to give you the right amount of nourishment and calories, leaving you satiated but not overstuffed. It makes a perfect mid-week, post-work meal.
The November "Nobu Now" premium selection menu is available Sunday through Thursday until 30 November. It is priced at RM 498 for two persons.
We'd like to thank our primary server, Adam Aron. He is the consummate professional, even if he didn't sing the sake songs. He left that to our host and general manager, Gopi, who is always a pleasure to see again.
Nobu Kuala Lumpur
L4A-05, Level 4A Shoppes at Four Seasons Place KL
No.145, Jalan Ampang, 50450 Kuala Lumpur, Malaysia
+603 2380 0028 or WhatsApp +6019 389 5085
[email protected]
Nobu Kuala Lumpur Opening Hours
Dinner: 6.00pm – 10.30pm (Daily)
Lunch: 11.45am – 2.00pm (Monday – Friday)
High Tea: 1.00pm – 4.00pm (Saturday – Sunday)
Find more Japanese restaurants in KL here, and stay up-to-date with the latest gourmet and travel recommendations for Malaysia here and here.