Sunset Valley Self-contained Holiday Houses Langkawi
Monica Tindall
Lush tropical landscaping, glistening pool, serene rice fields, rugged mountain peaks, blue skies – that's the order of sights that greet us every morning we wake at Sunset Valley, Langkawi.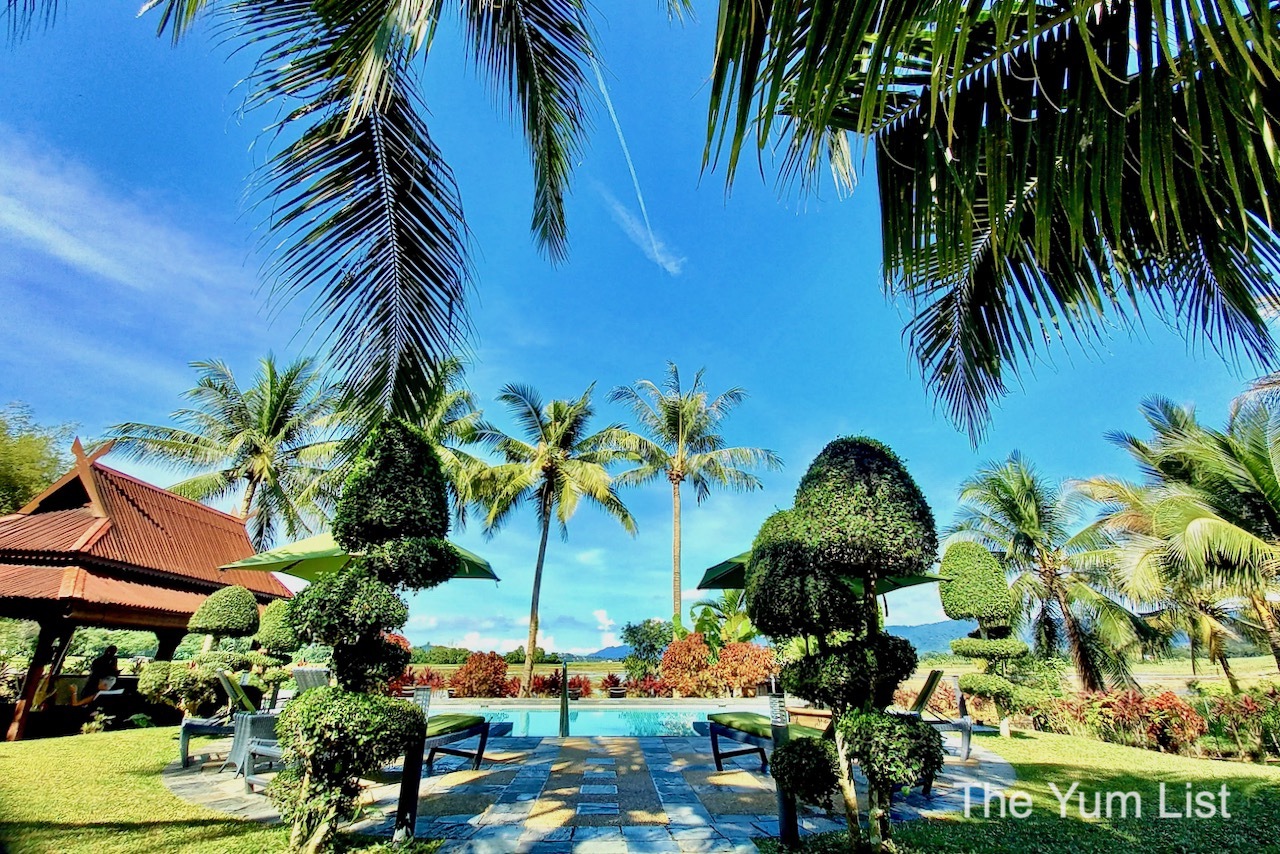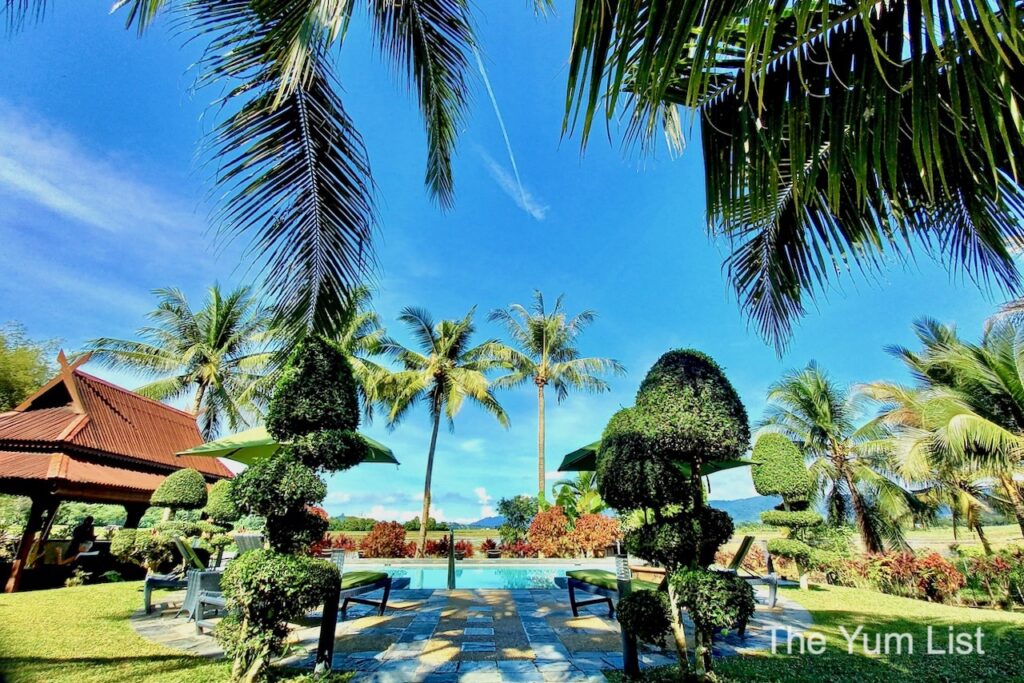 Self-contained Holiday Homes Langkawi
This near one-hectare compound of Sunset Valley holds six self-contained holiday houses. Refurbished kampong homes gift guests with a sense of place, while kitchens and bathrooms provide modern-day comforts. From studios to two-bedroom units, the accommodation offers a range of sizes for different needs. 
With full facilities, these homes are ideal for more extended stays. I could see families here, groups of friends, and or even solo travellers just looking for some time to disconnect, read, write and take a break from a harried life. Sunset Valley holiday houses would even be ideal for a group or large family to book out the entire village. The homes are connected by a large grassy patch and landscaped gardens. There is loads of space for children to run, or lay yoga mats if you have more of a retreat in mind. The pool has a covered barbecue and bar, and there's even a high-quality sound system to run your own tunes.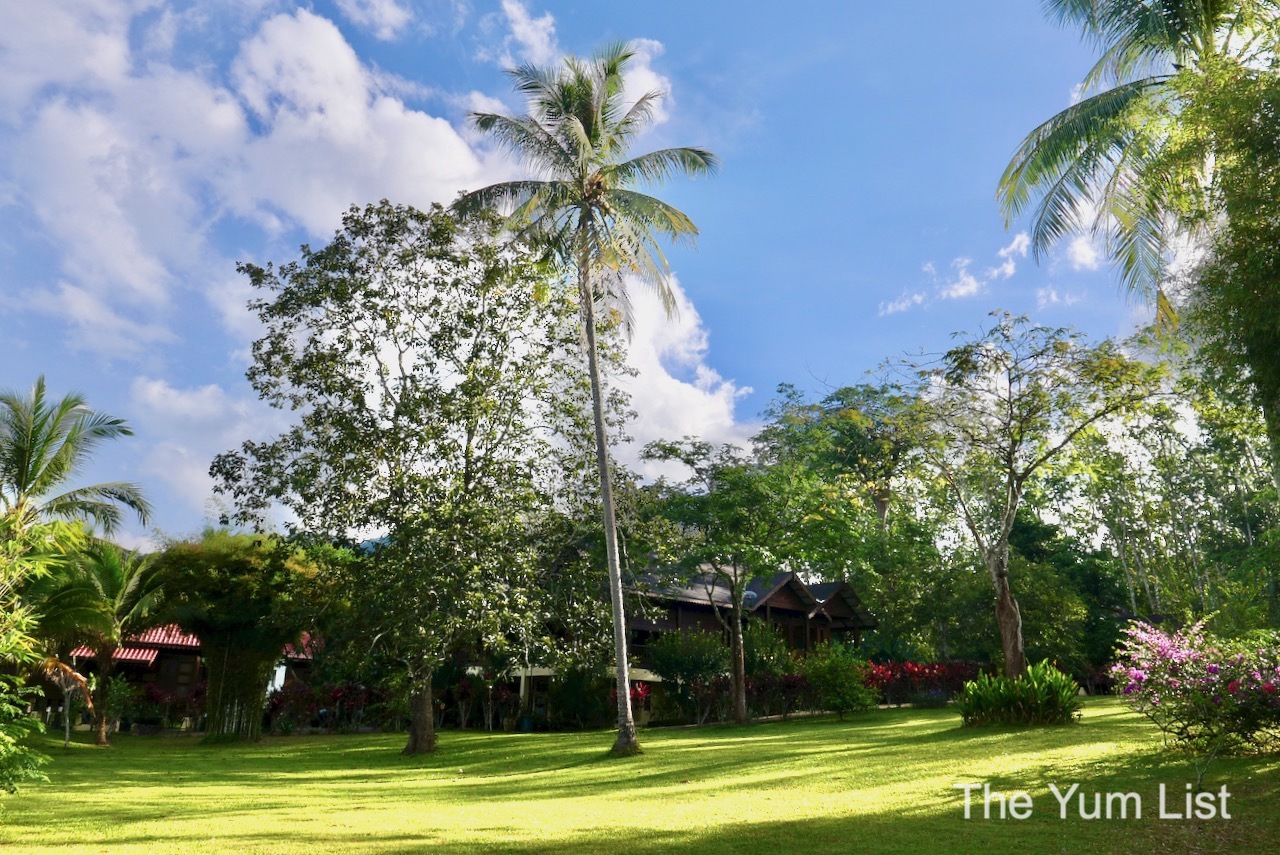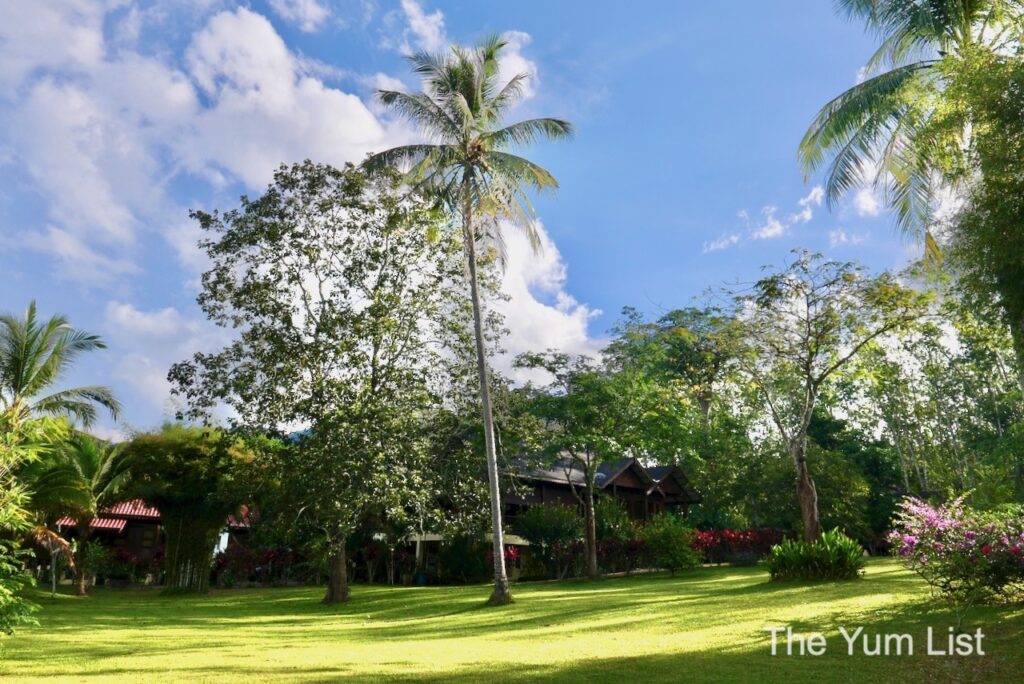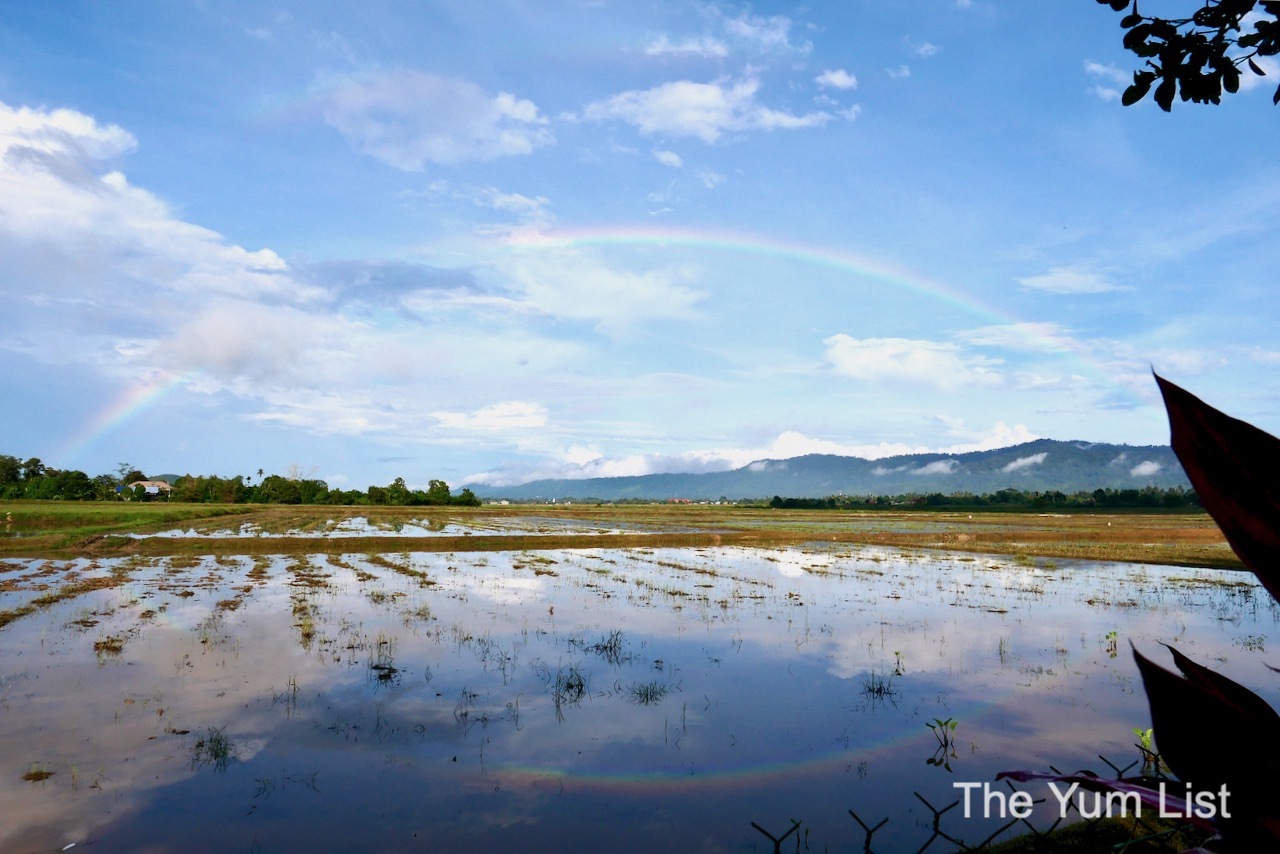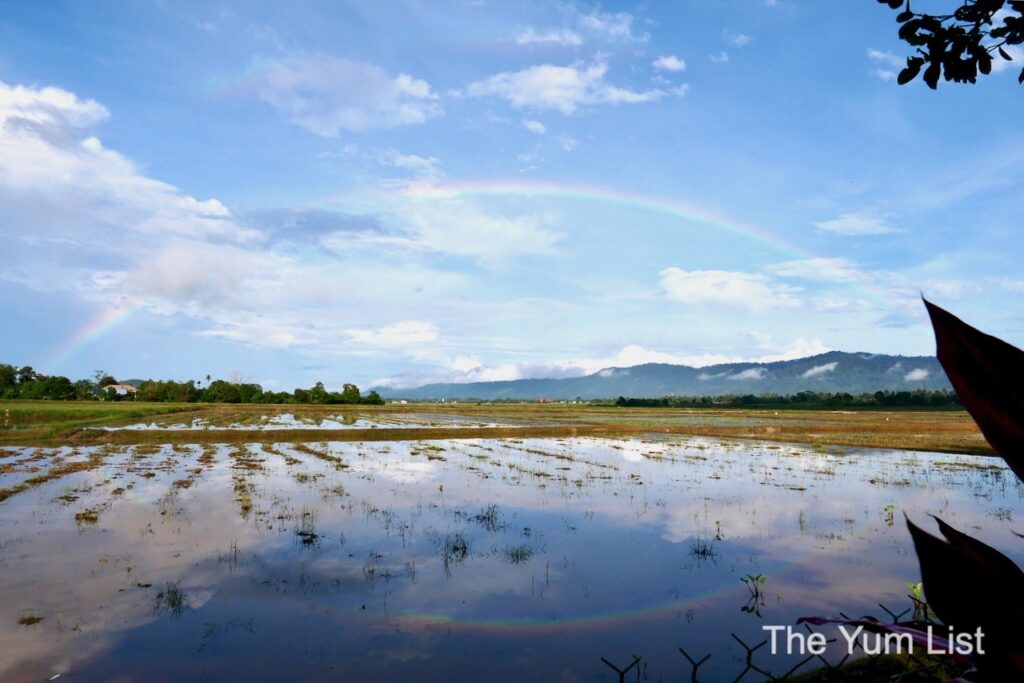 The Field House
We stayed in The Field House on this trip. It's a beautiful, meticulously reconstructed authentic Malay house. Look carefully at the wood trimmings under each rooftop. Designs are unique for every house, a custom maintained from their original village homes. A large L-shaped veranda hooks around the front of the home, offering an unobstructed view over the paddy fields in the foreground and mountains beyond. It's just the right size for two people, but smaller children could easily be accommodated with some extra bedding.
The open plan lounge, sleeping and kitchen area is furnished with a fully equipped kitchen with a gas cook-top, refrigerator and microwave, as well as pots, pans, crockery and cutlery. A mosquito net drapes over the bed, and there's a comfy sofa and coffee table under several ceiling fans. A clawfoot bathtub is the highlight of the bathroom, with a separate shower, washbasin, urinal and toilet. Wi-Fi, beach and bath towels, and robes are also provided.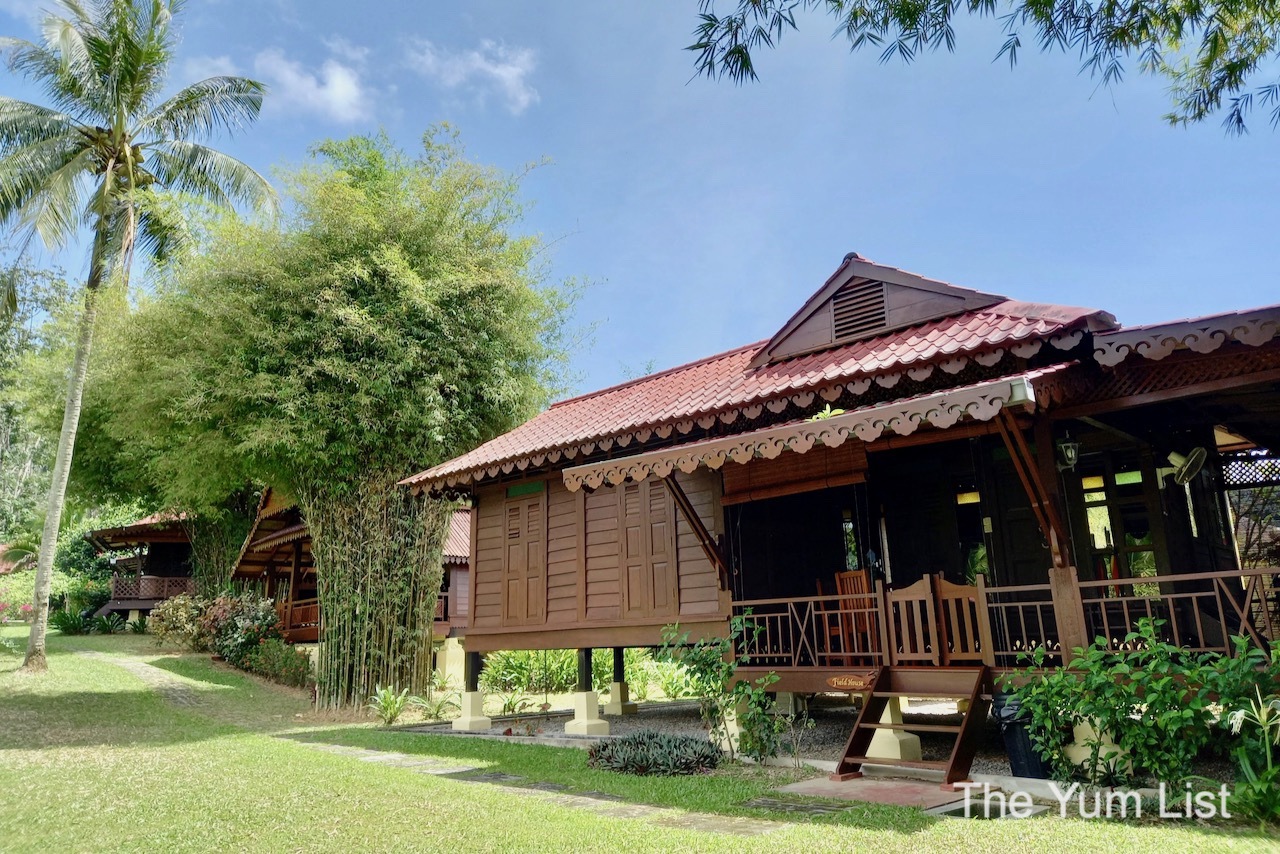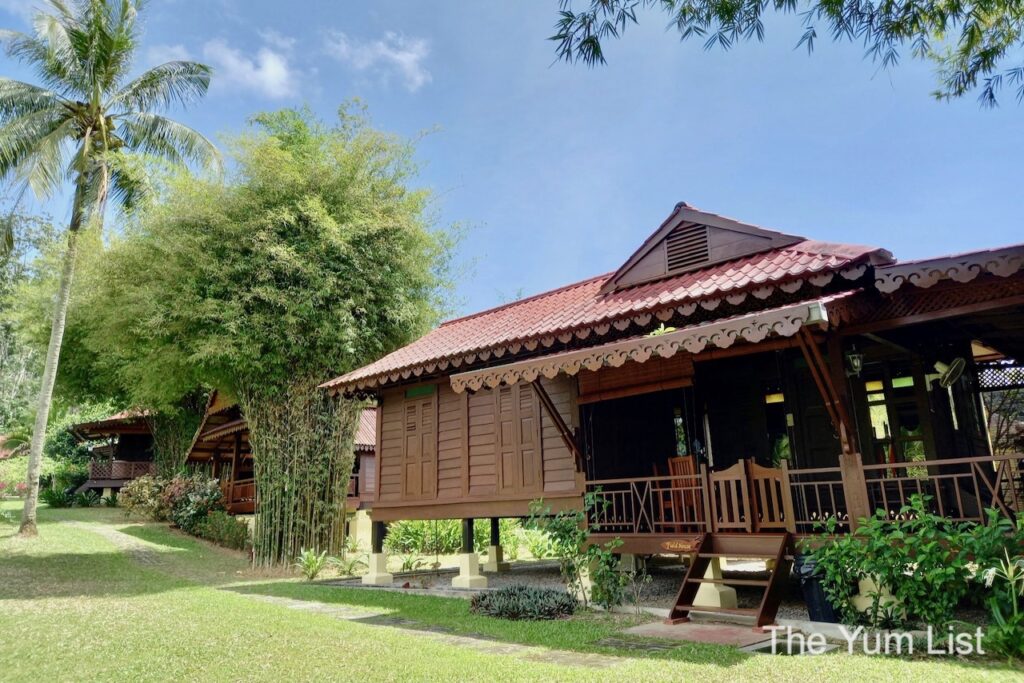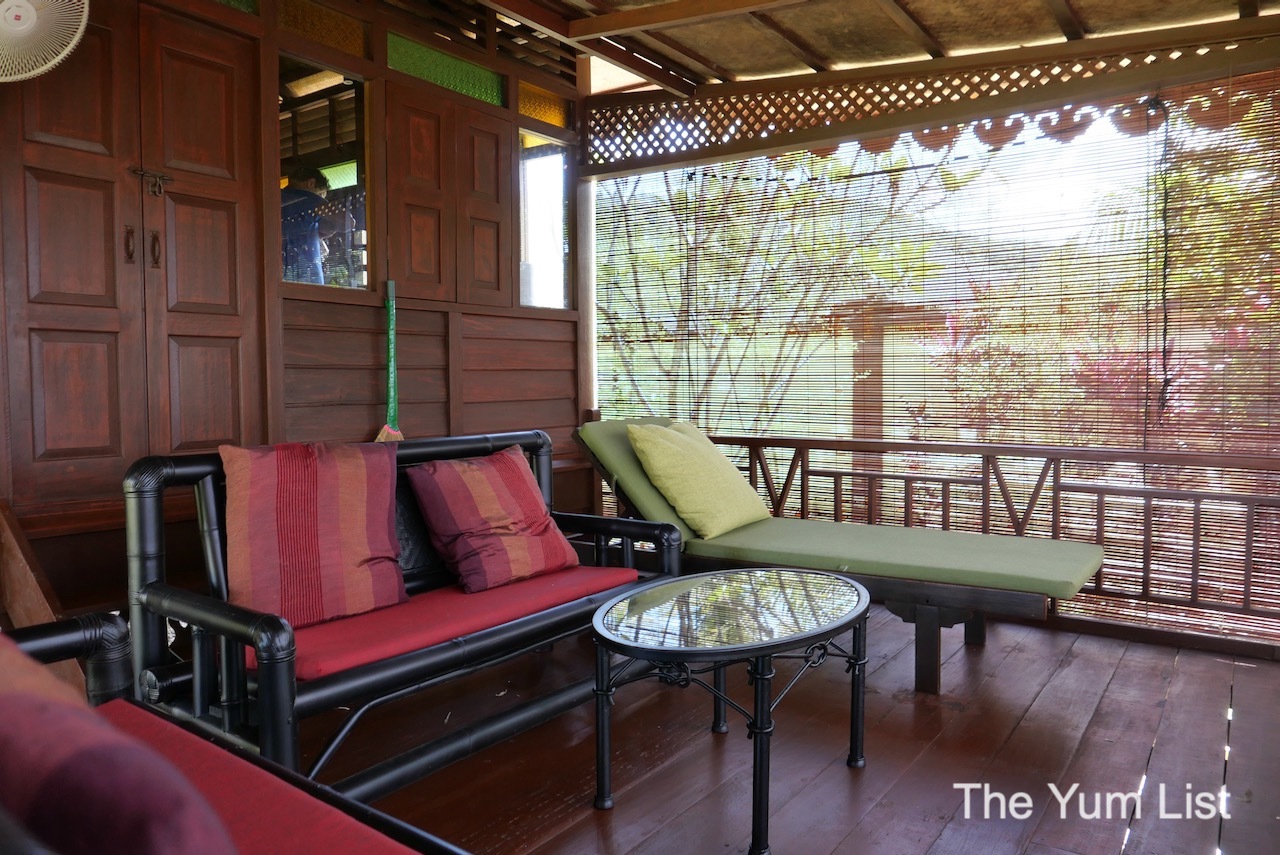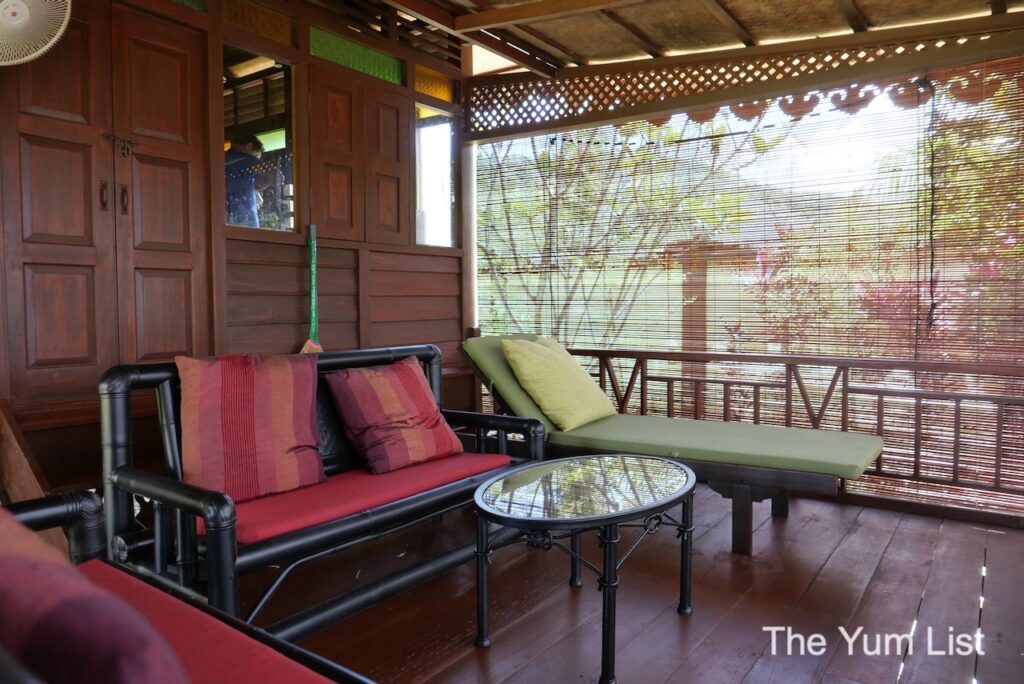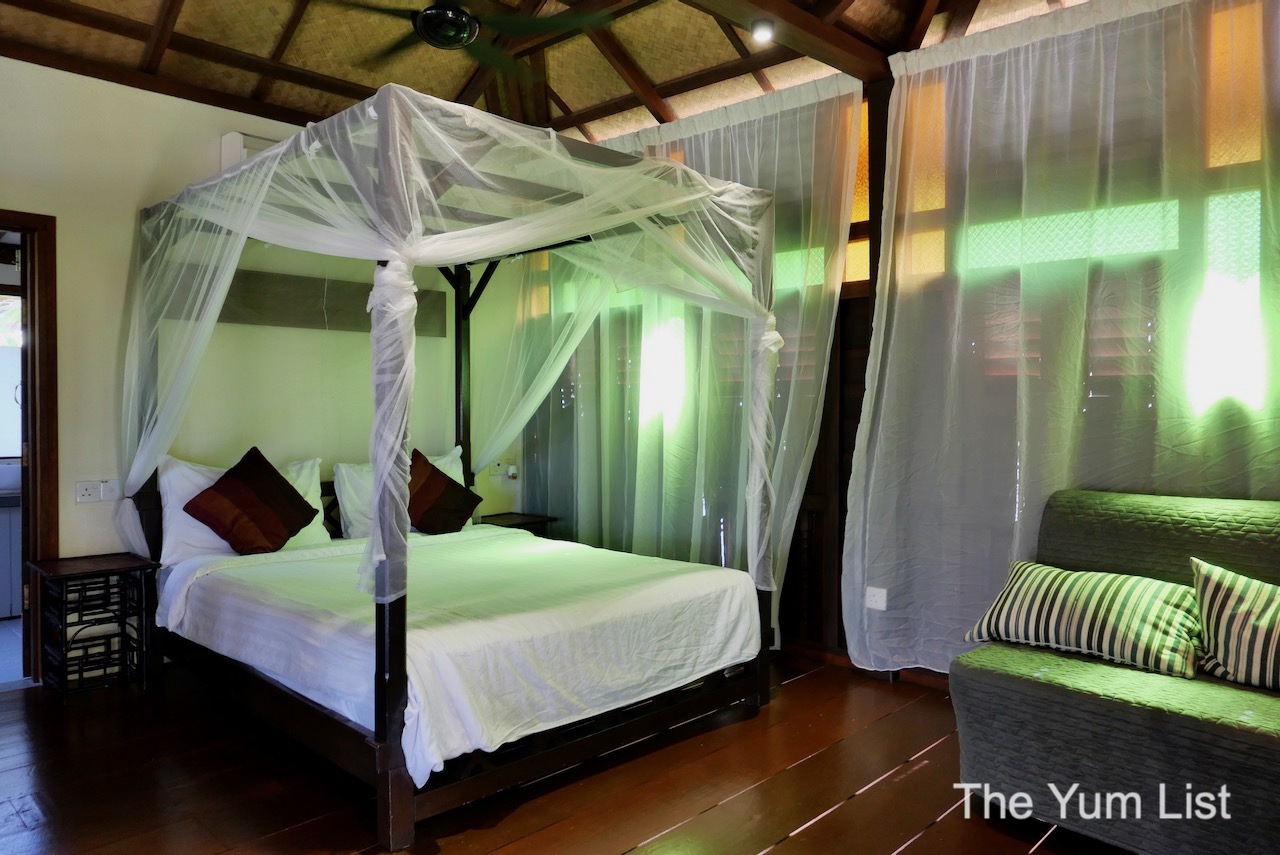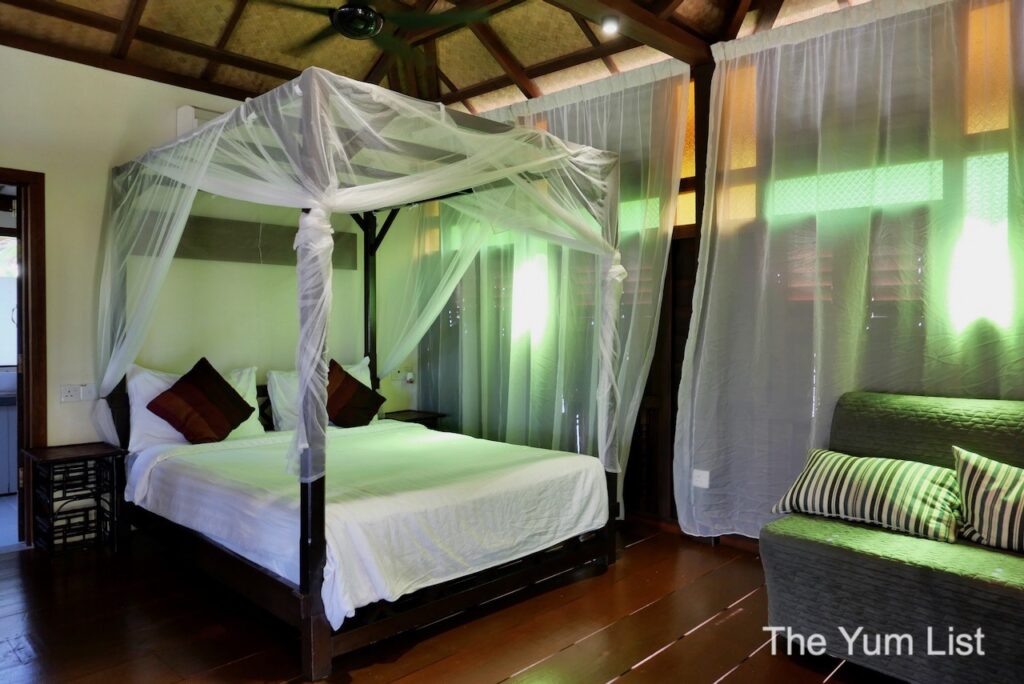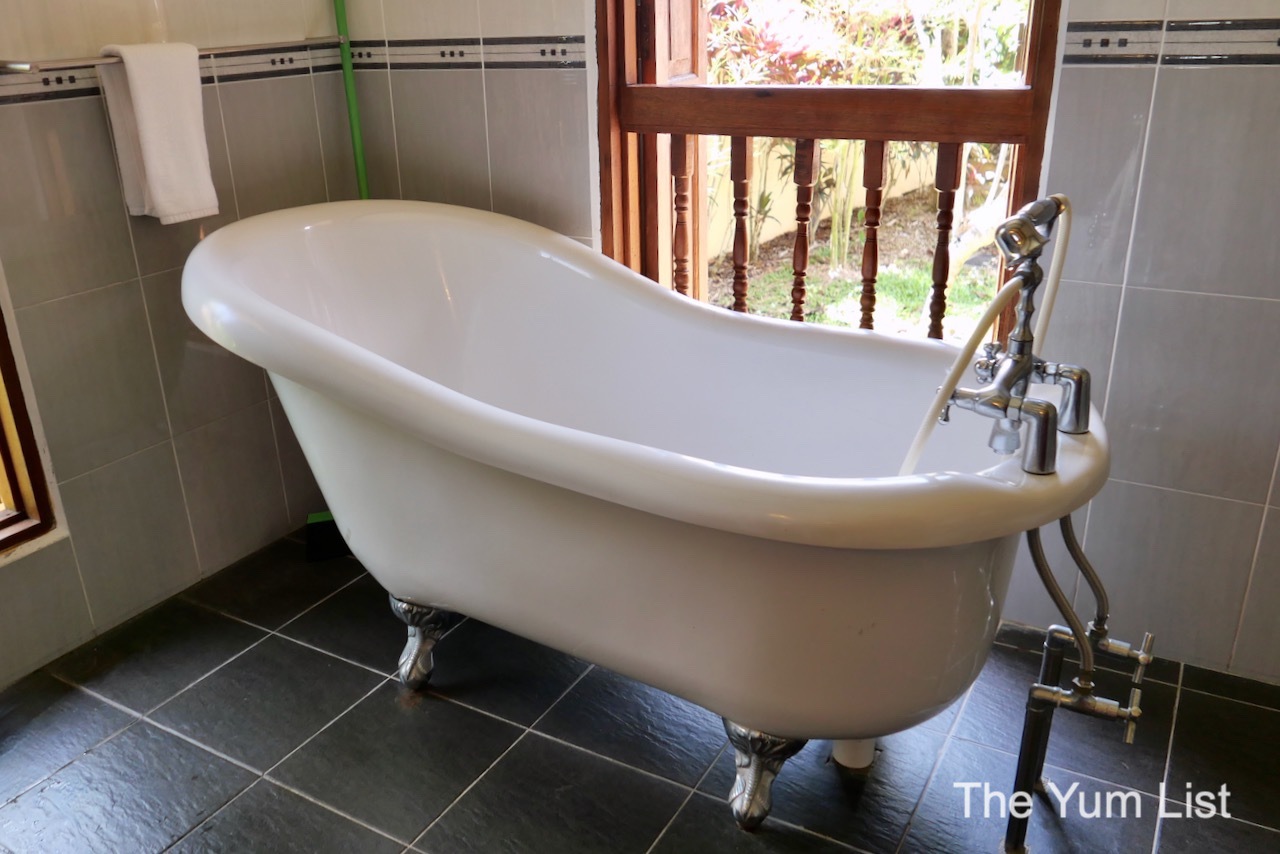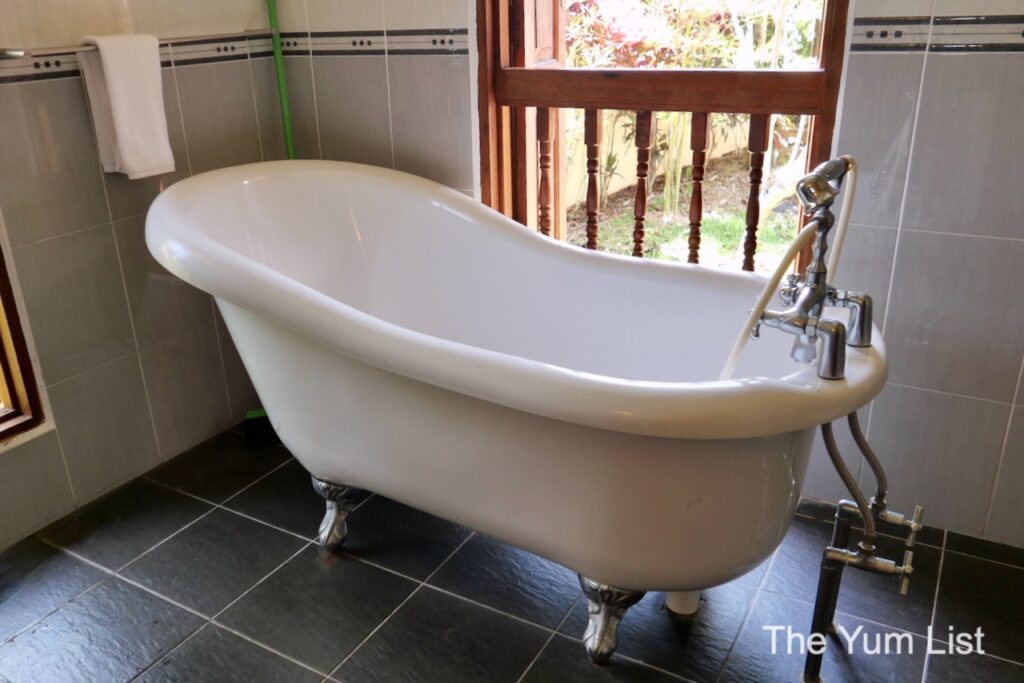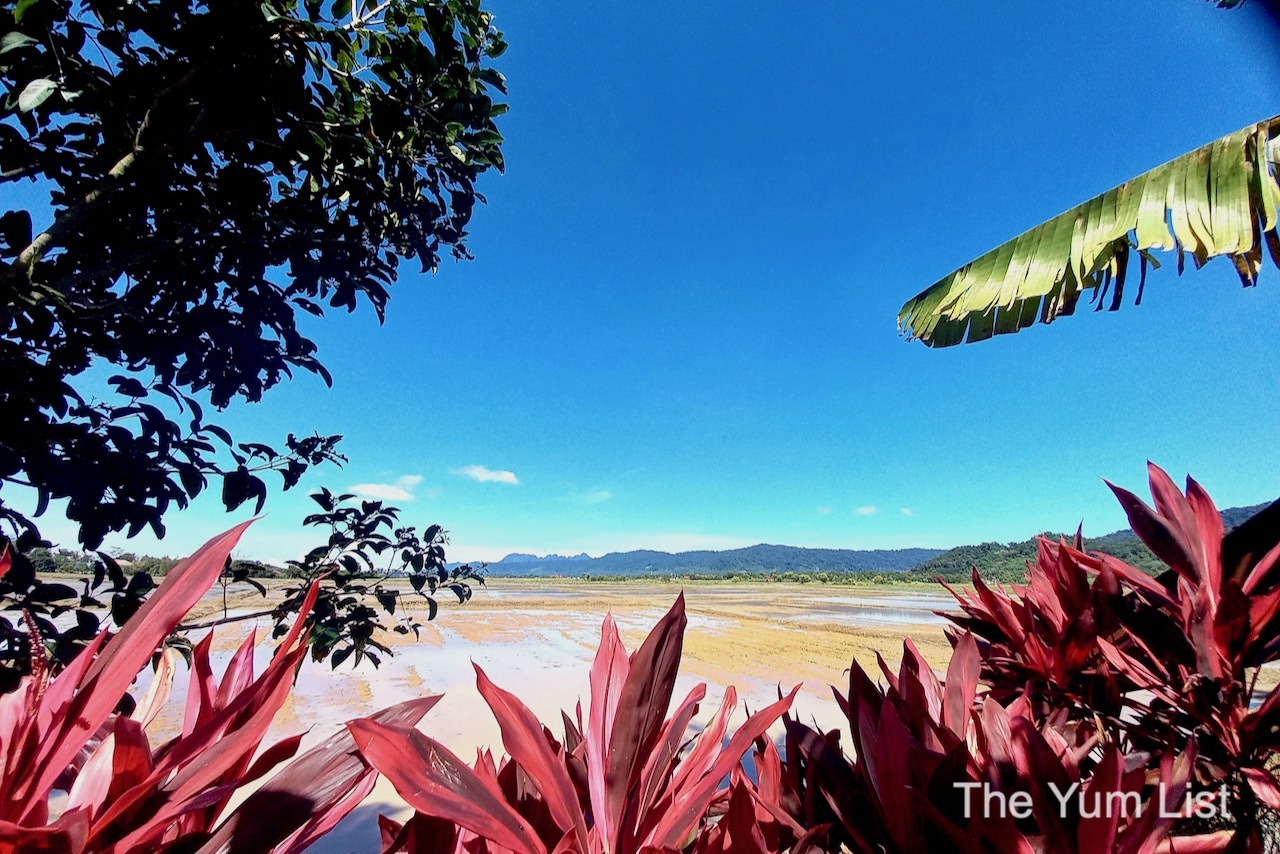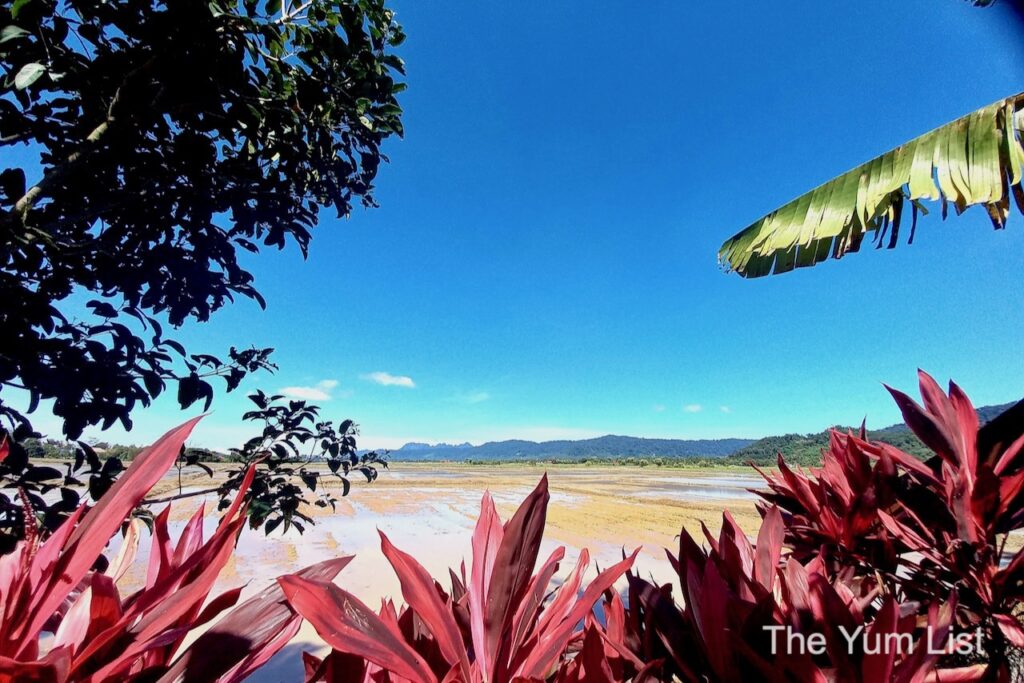 Eco-friendly Villas Langkawi
Windows can be opened, encouraging cross-ventilation, and guests often find that this, alongside the ceiling fans, provide sufficient cooling. However, you also may opt for air-conditioning for an additional charge of RM 25. It's a small but meaningful gesture encouraging all to be aware of their personal impact on the environment with their energy use. Other steps they take to care for the earth include composting, recycling, growing their own veg and avoiding the use of plastic bottles by providing a water refill station in the common area.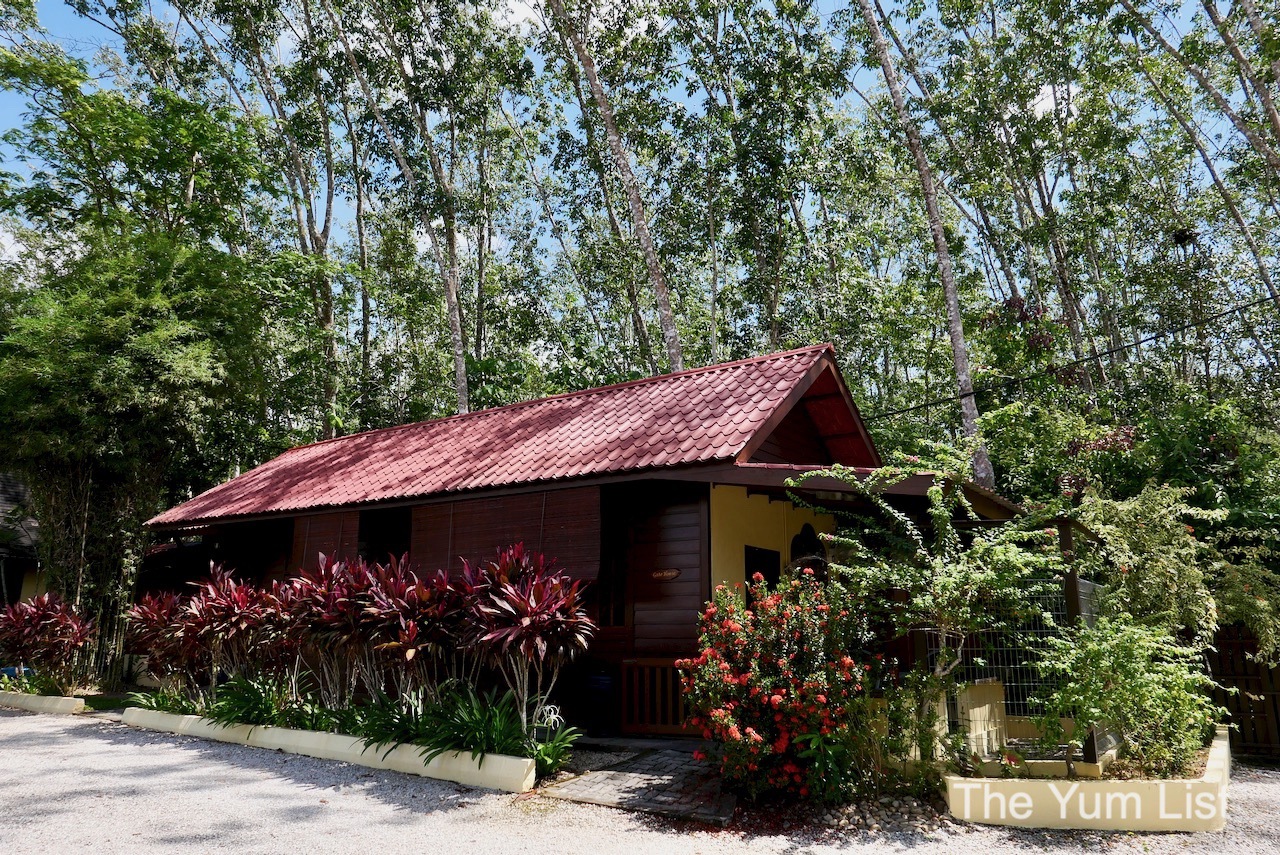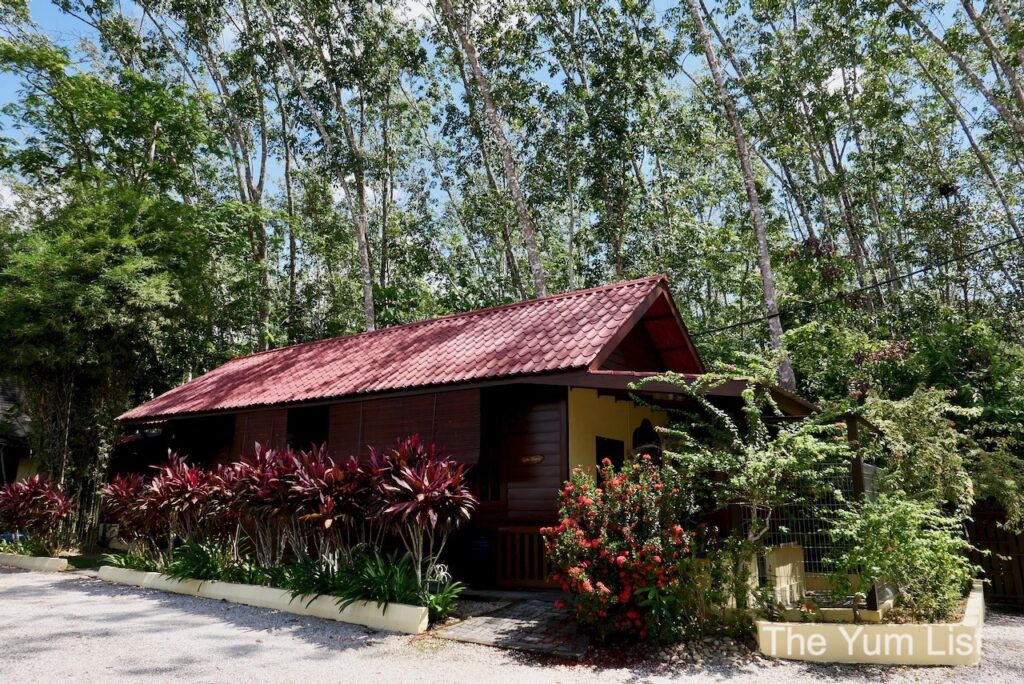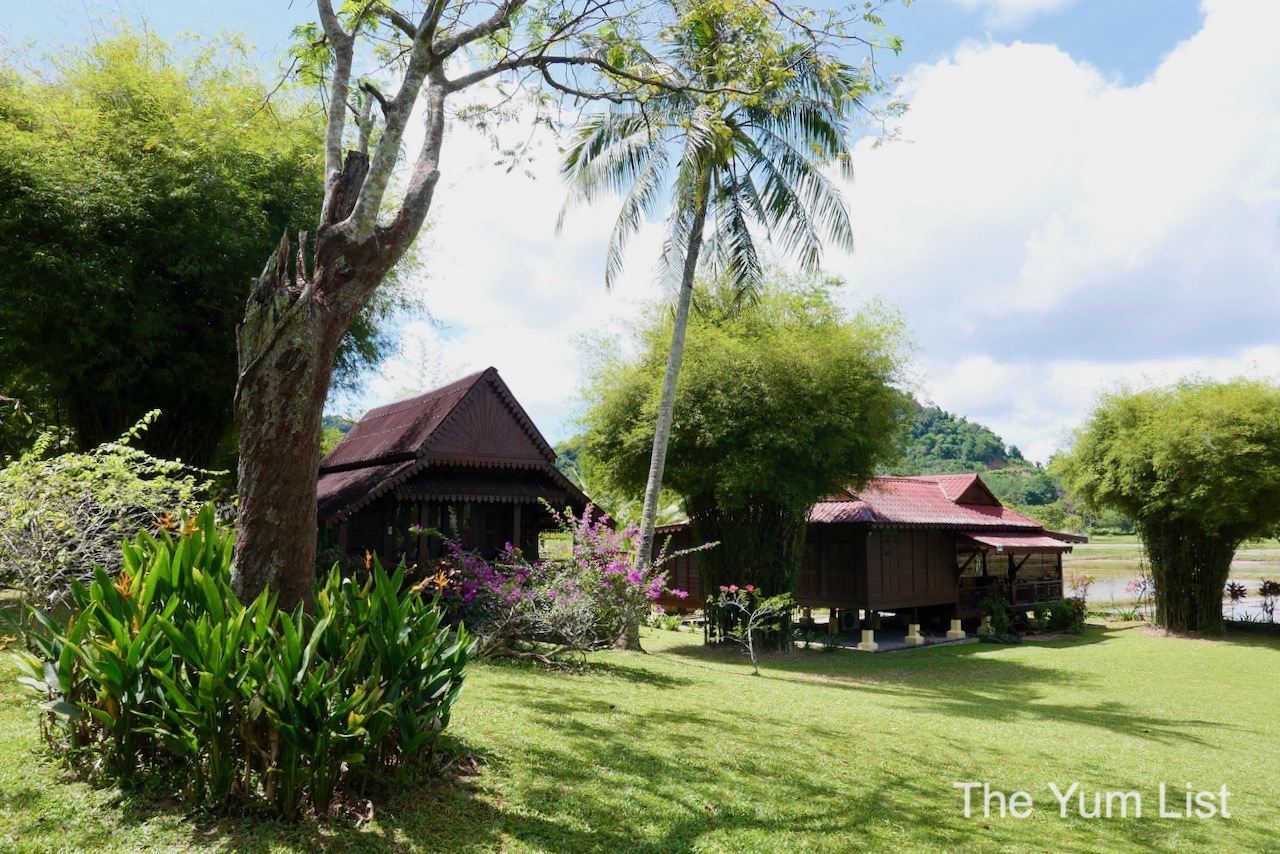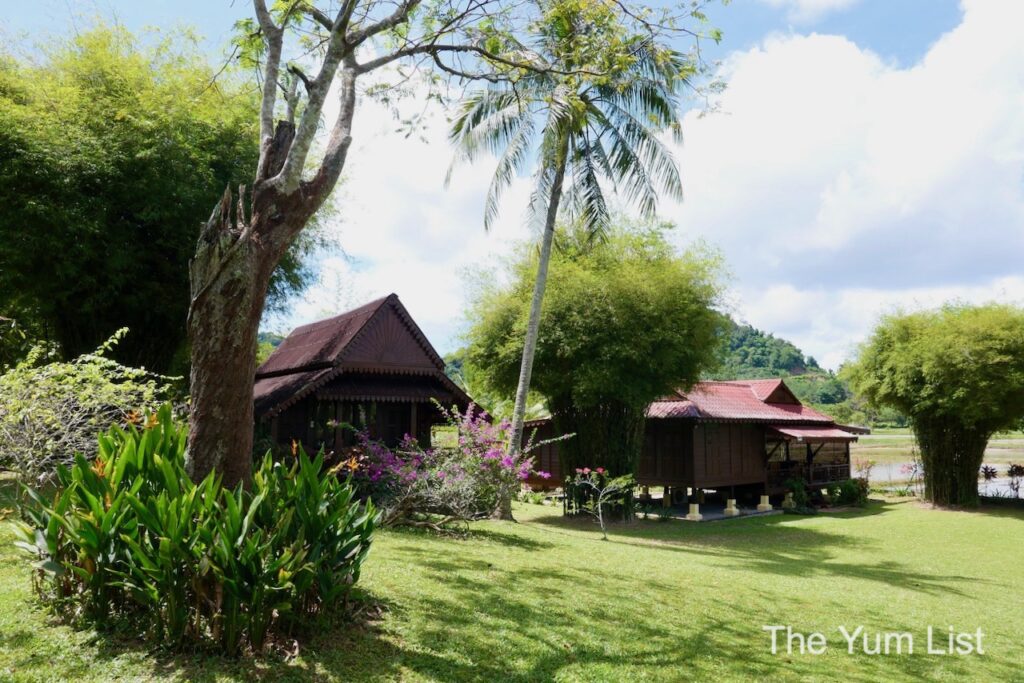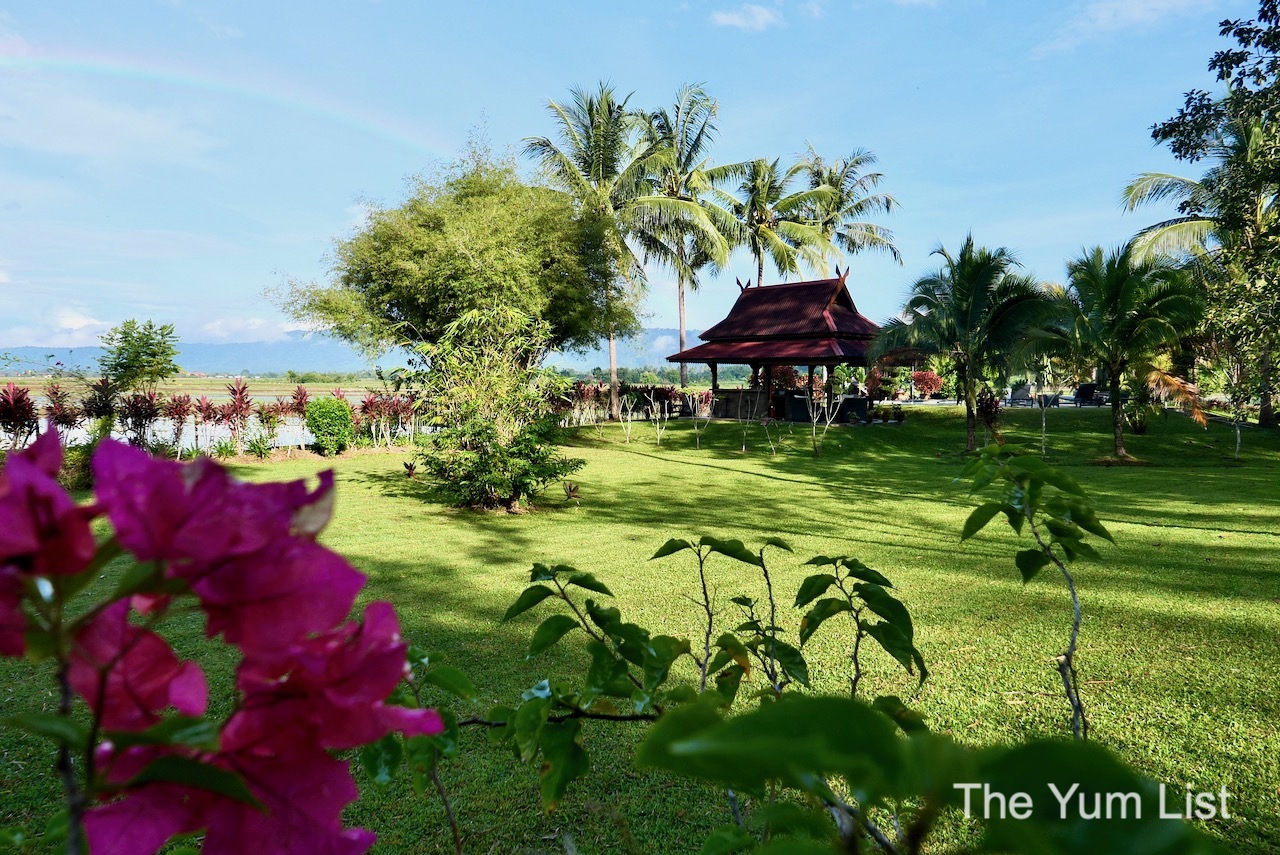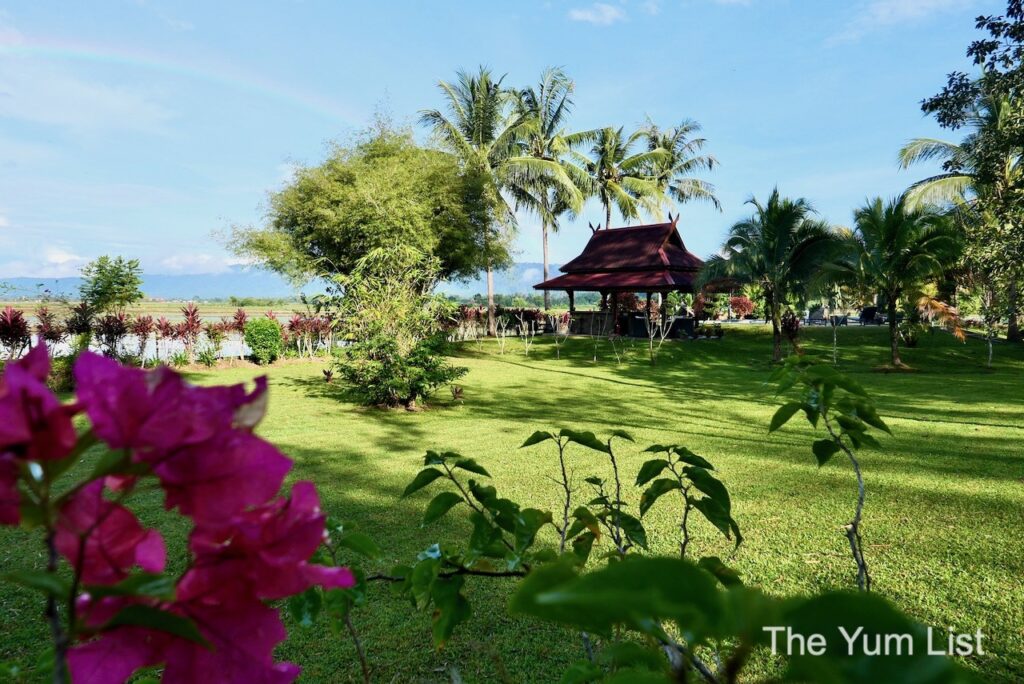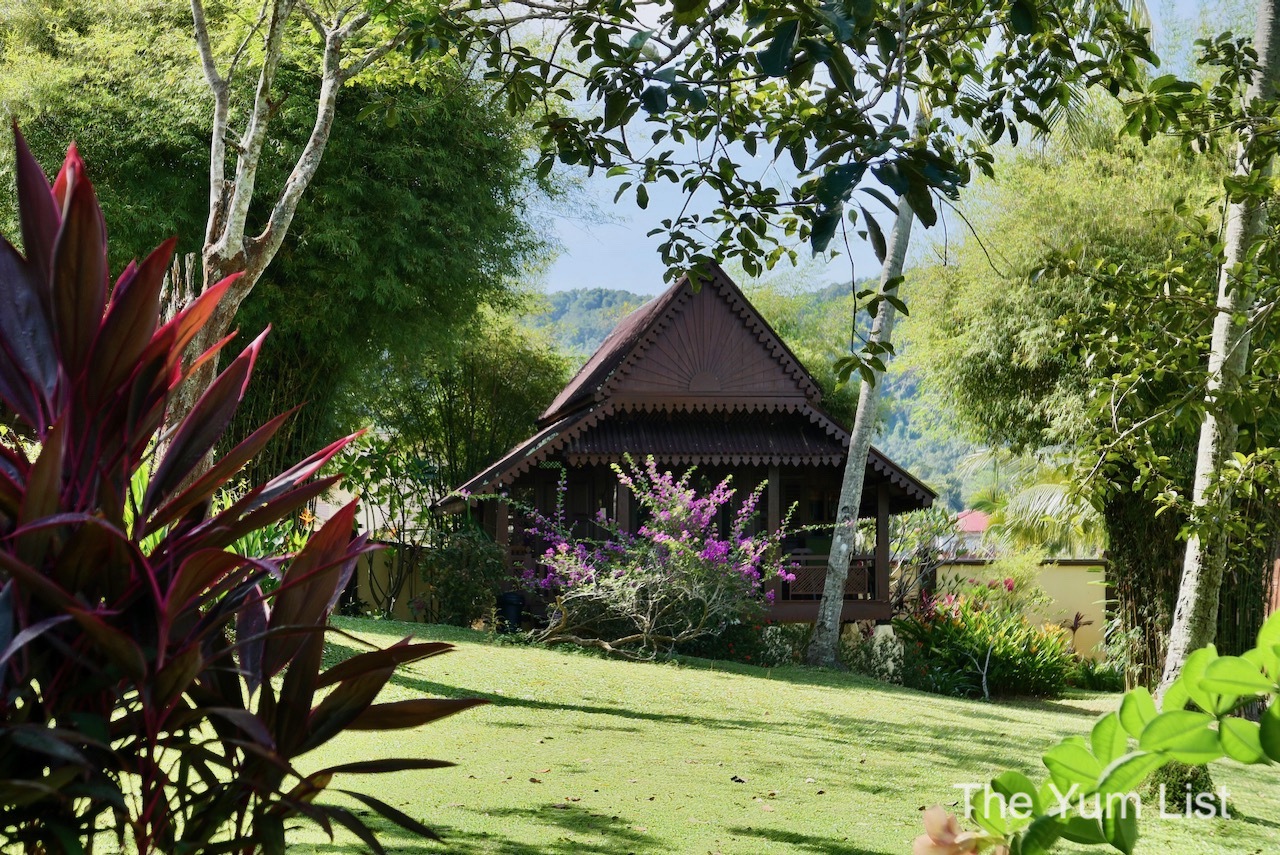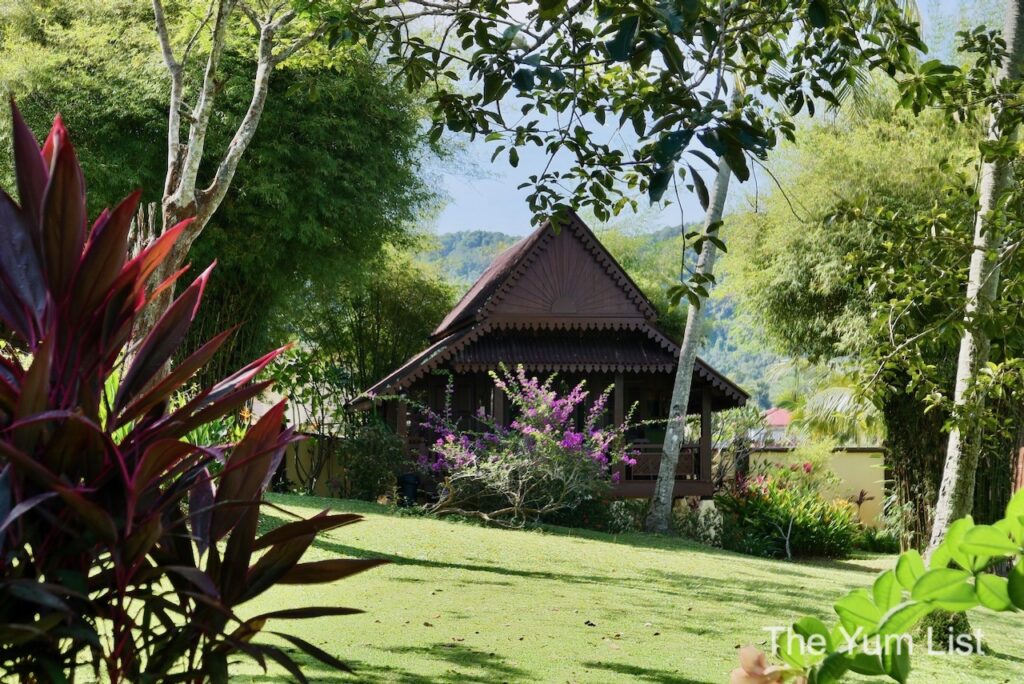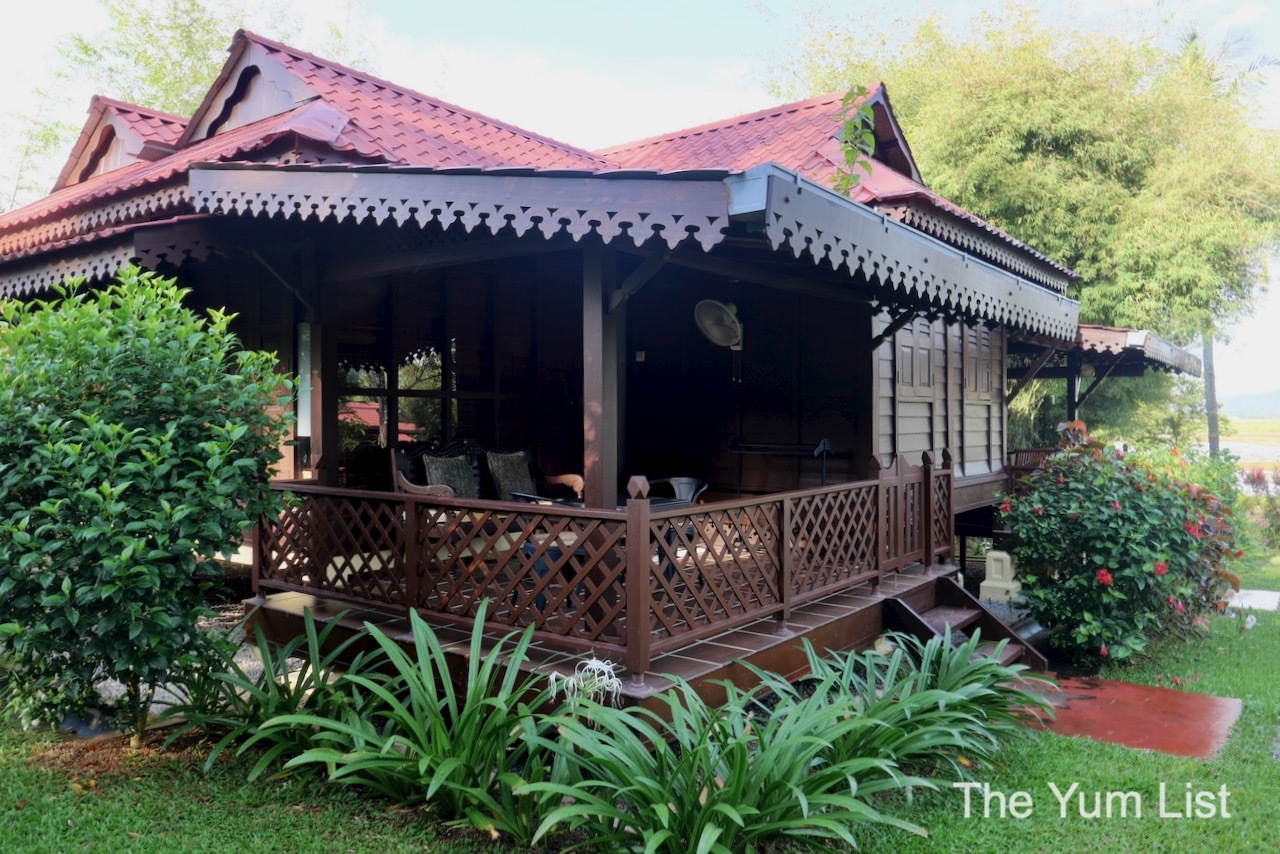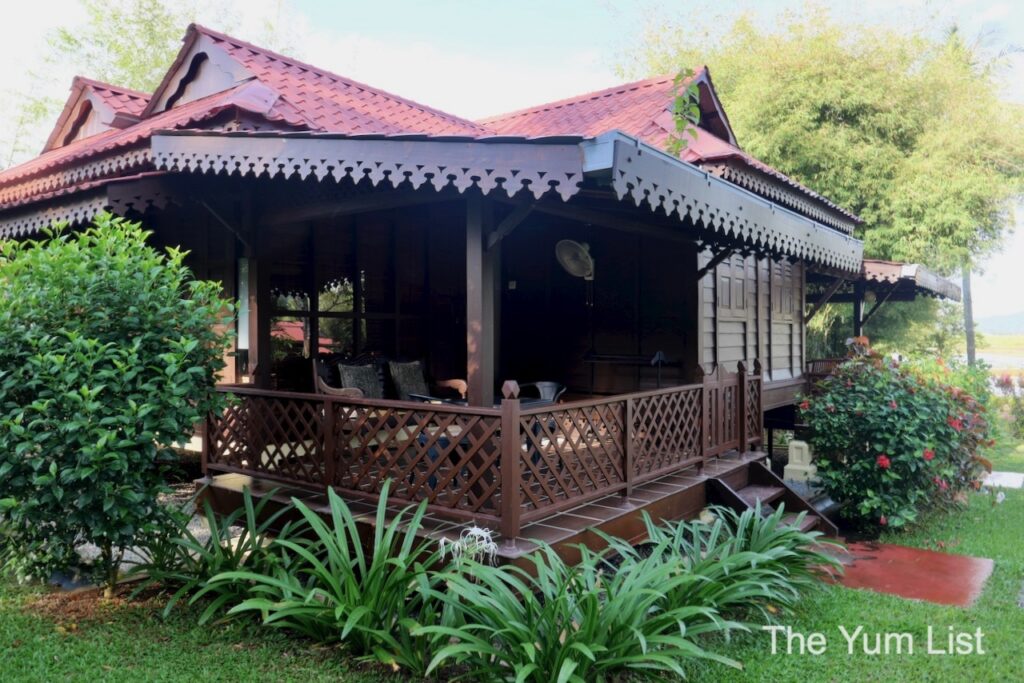 Langkawi Private Pool Villa
On top of the kampung style holiday houses, Sunset Valley also has a beautiful new villa, Bunga Raya. This is a luxurious Balinese-style home with a private swimming pool, open kitchen and two and a half bedrooms. About 1,500 sqm in area, it is ideal for four adults and two children or two adults and four children. Furthermore, it's currently being rented at half price, so is a steal!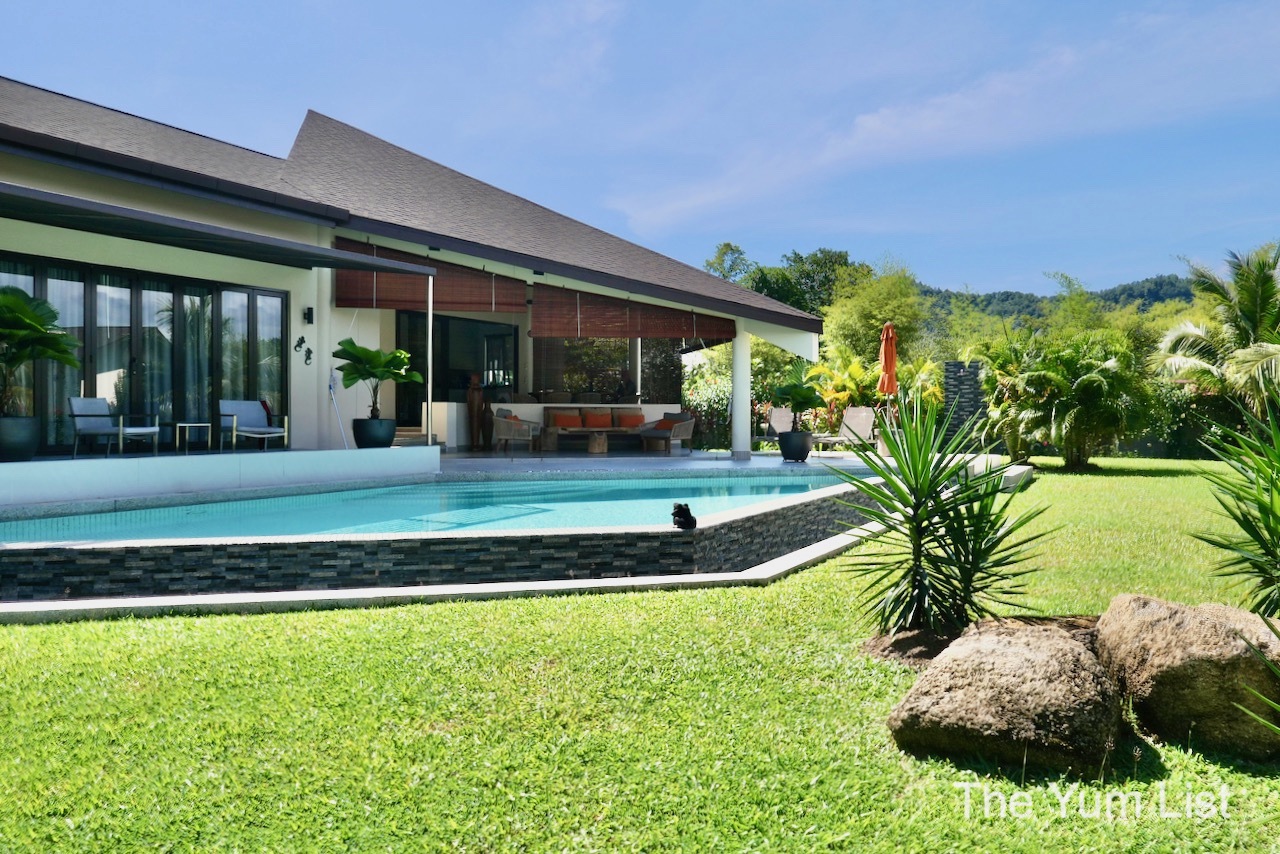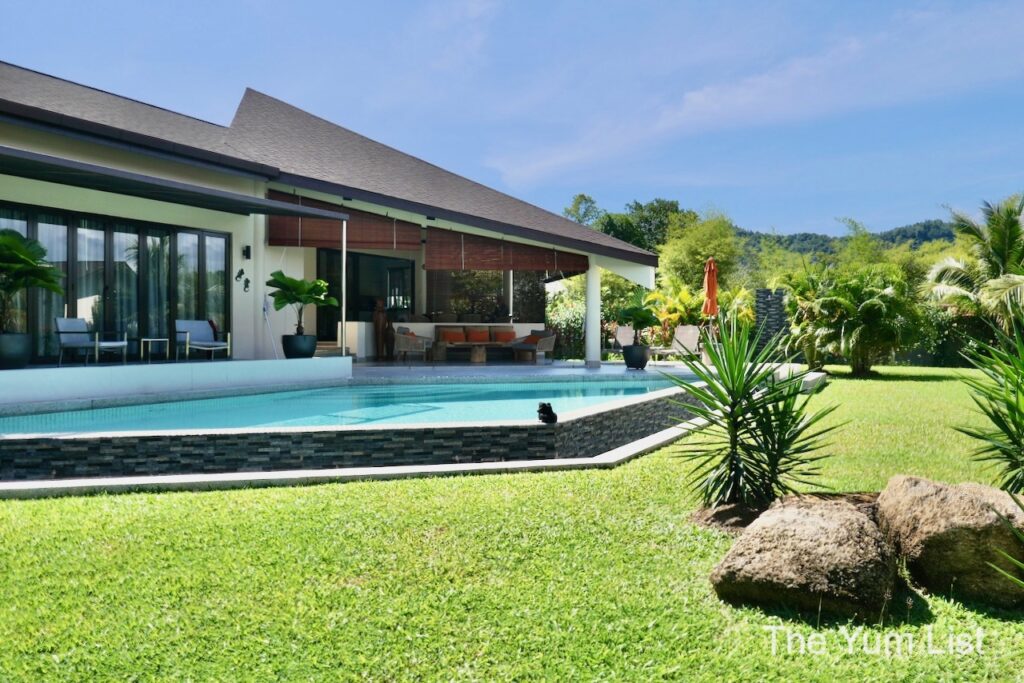 Sunset Valley Langkawi Location
Sunset Valley is about a 20-minute drive from the airport, beaches and shopping centres. Langkawi's tallest mountain, Gunung Raya, sits at its back, and the island's oldest geological formation, Gunung Matchincang, is the view backing the rice paddies. Although proximity to everything is central, the plot is far enough removed from the bustle to provide tranquillity. If staying for more than a few days, you might consider renting a car or motorbikes. However, Grab (Malaysia's e-haling service) is exceptionally good in Langkawi. It's cheaper than Kuala Lumpur, and we had no trouble getting rides within minutes of booking.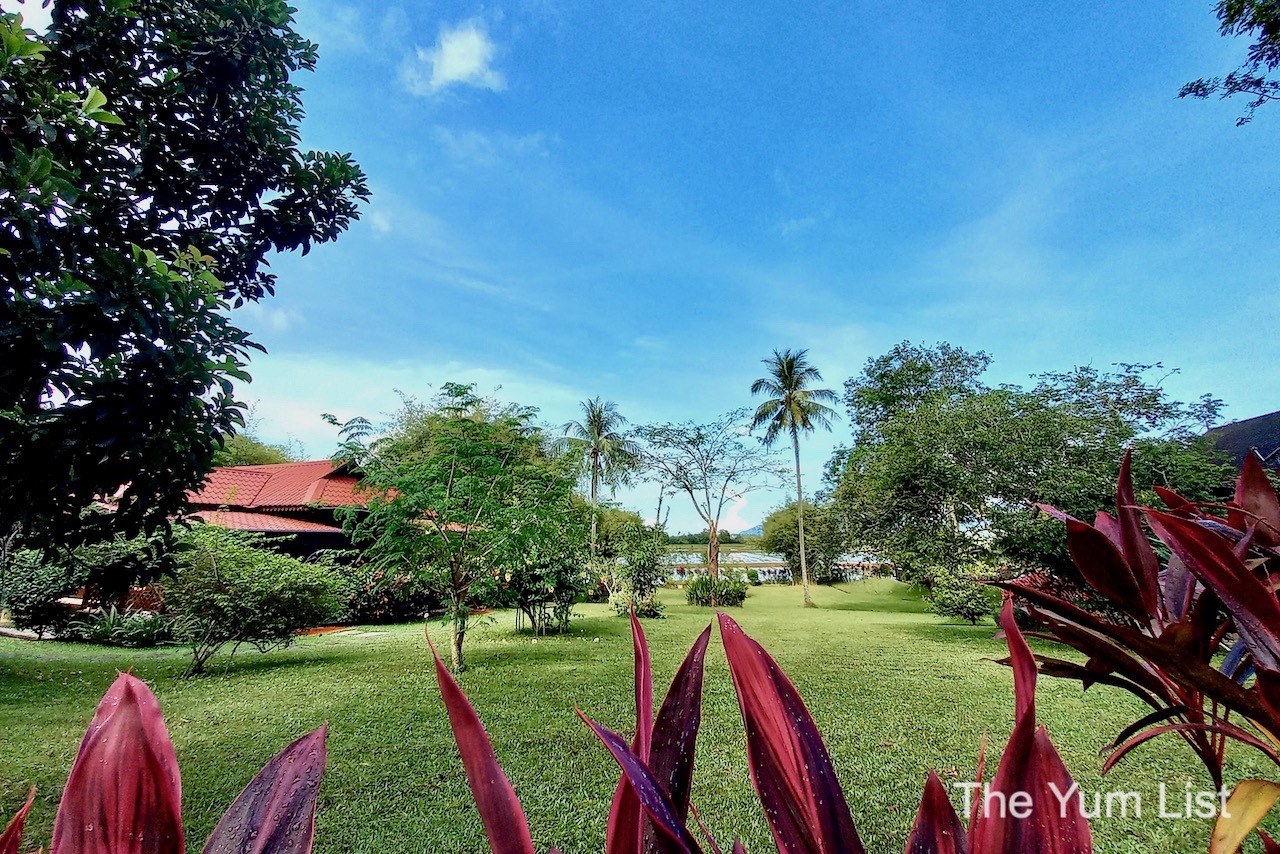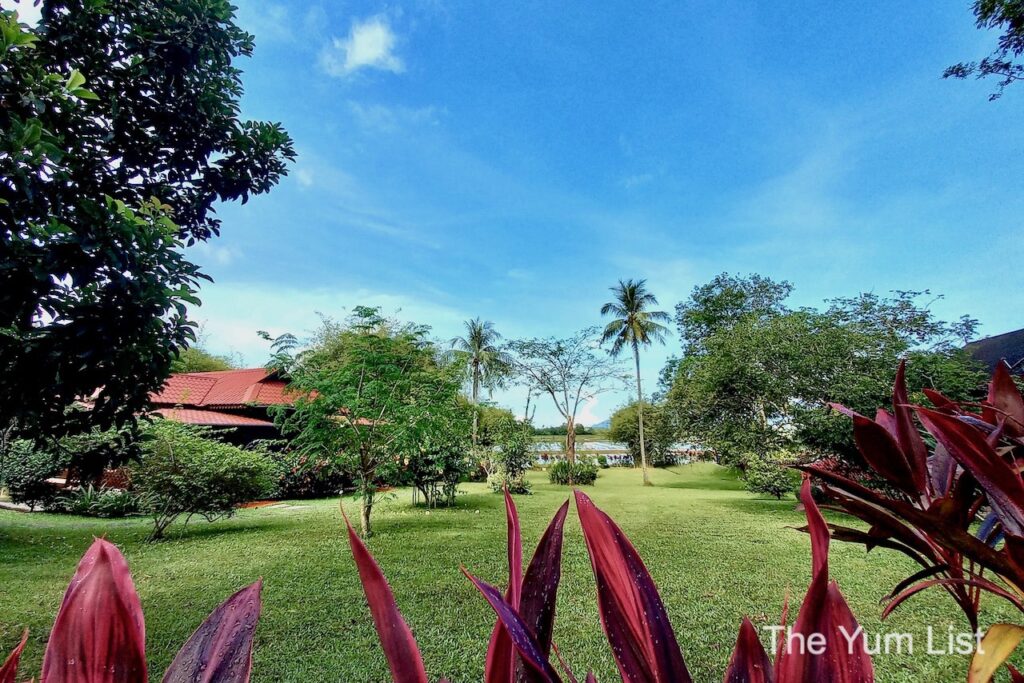 Sunset Valley Langkawi Facilities
Besides the charming lodgings, the pool and flourishing tropical gardens are the highlights of any stay. Overlooking the rice paddies and further out to the rugged peaks of local ranges, we spend hours lounging by this water oasis.
The setting is already peace-inducing, but if you wish to be even further lulled into a state of calm, deep tissue massage can also be arranged. The team at Sunset Valley have set up a massage area on the deck of the main house. It's private but open-walled so the soft breeze and sounds of the birds frolicking around the grounds can act as natural ambient music.
There's a small shop with cereal, milk, eggs, cheese, instant noodles and more. Those arriving on evening flights often take advantage of this option before hitting the grocery store for their own supplies later in their stay. Others decide never to cook, instead order delivery or visit the many island restaurants ranging from stall food to 5-star hotel dining. Additionally, there's a covered breakfast area under the main house. In non-COVID times, a simple set breakfast can be purchased.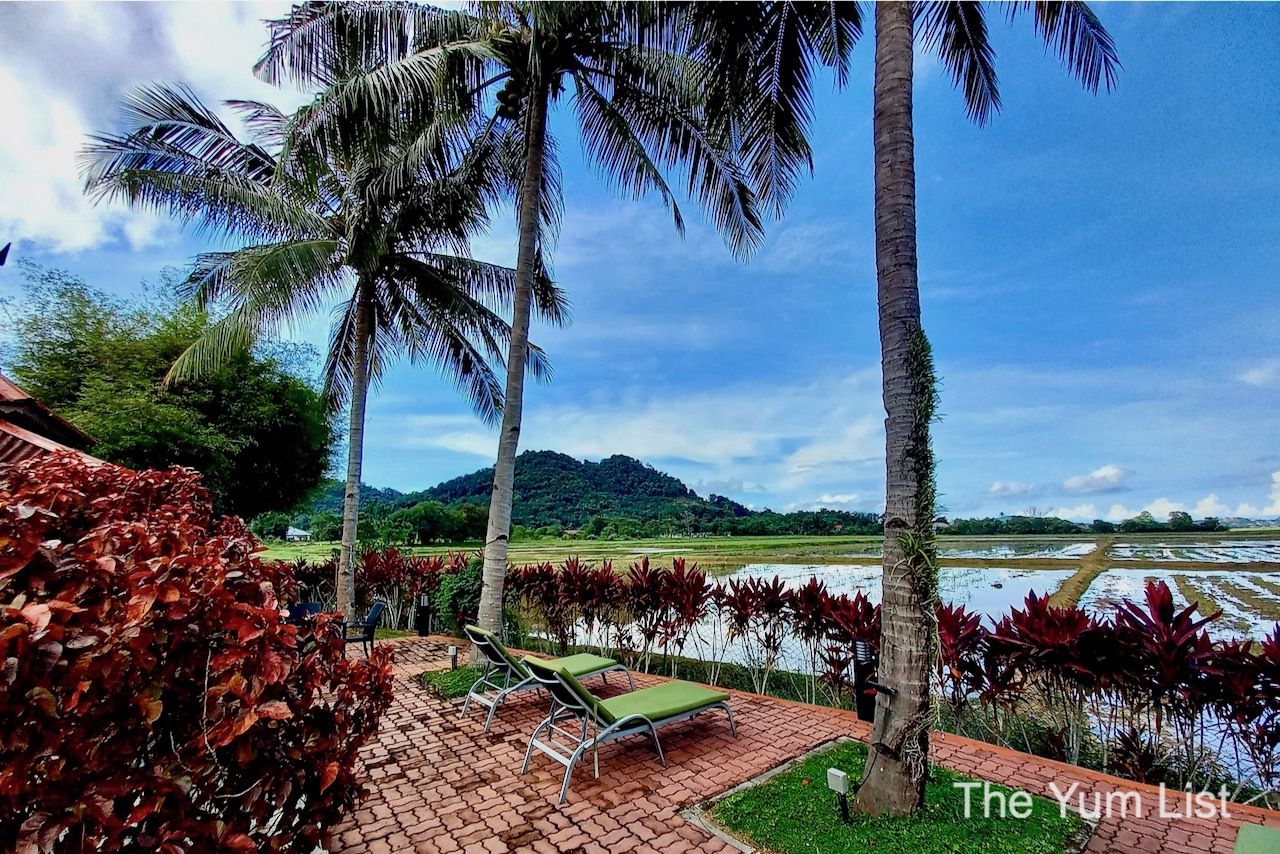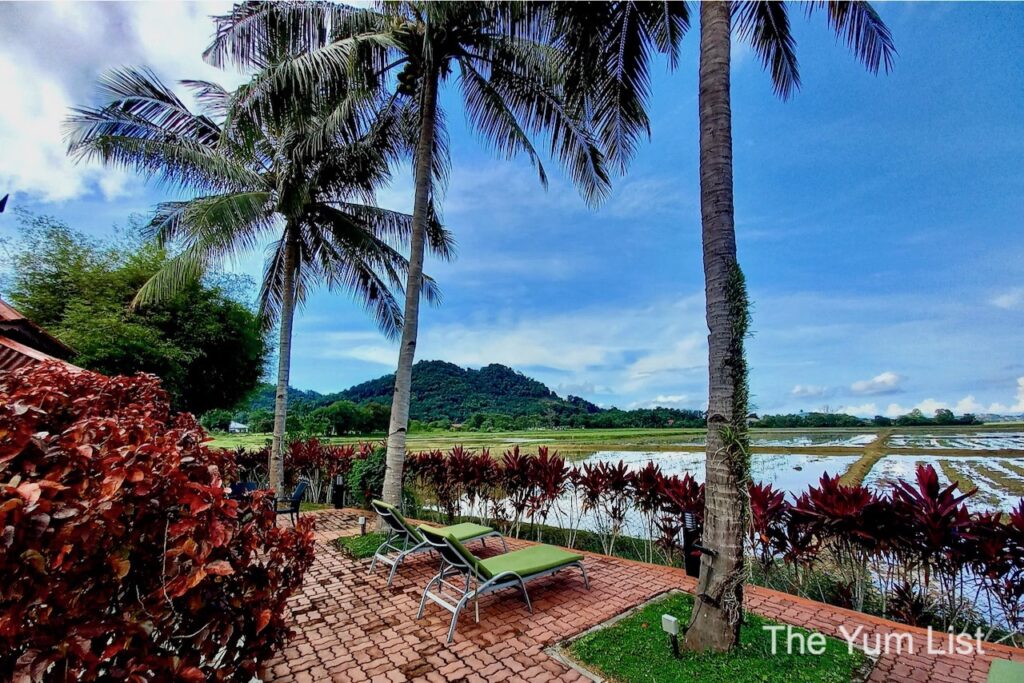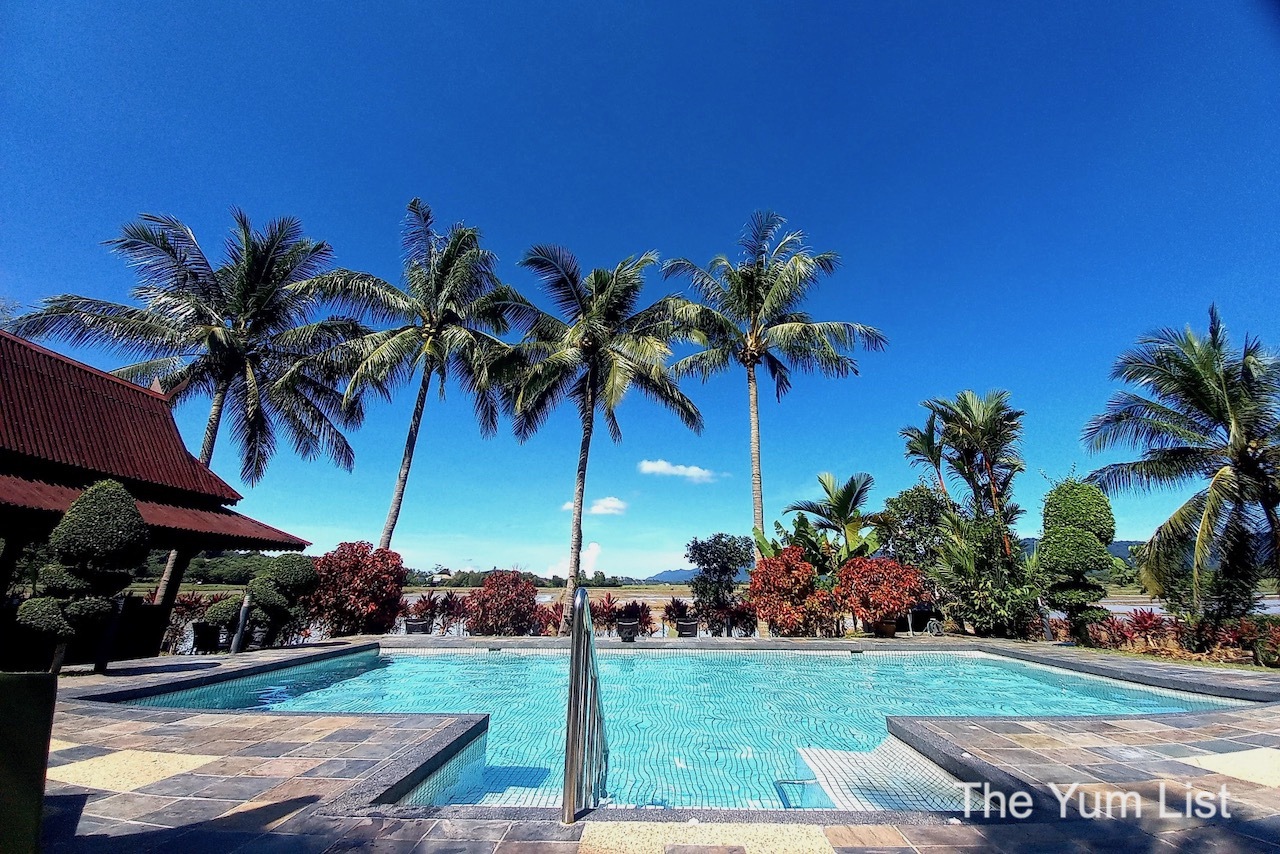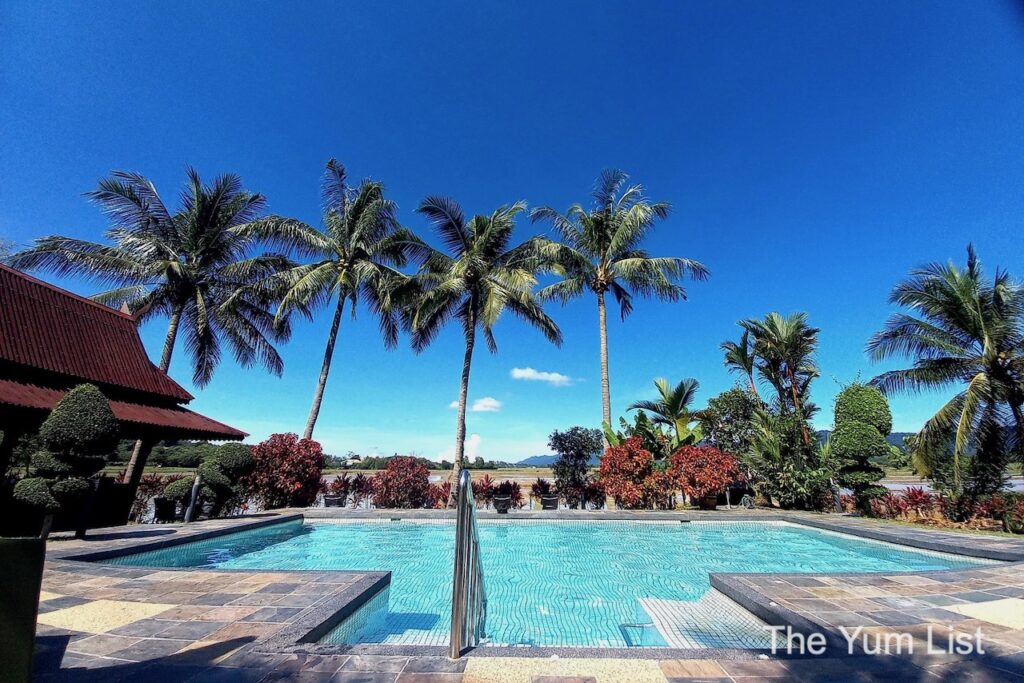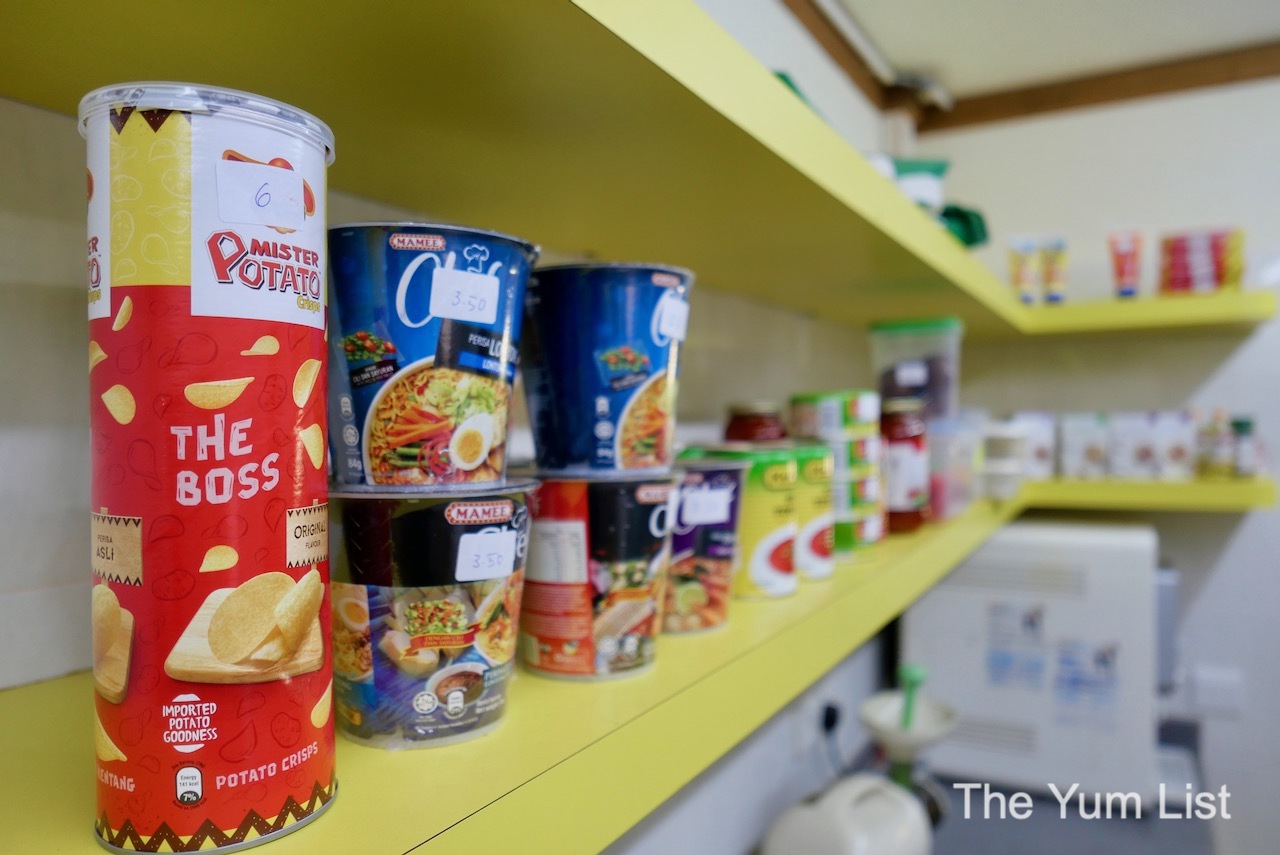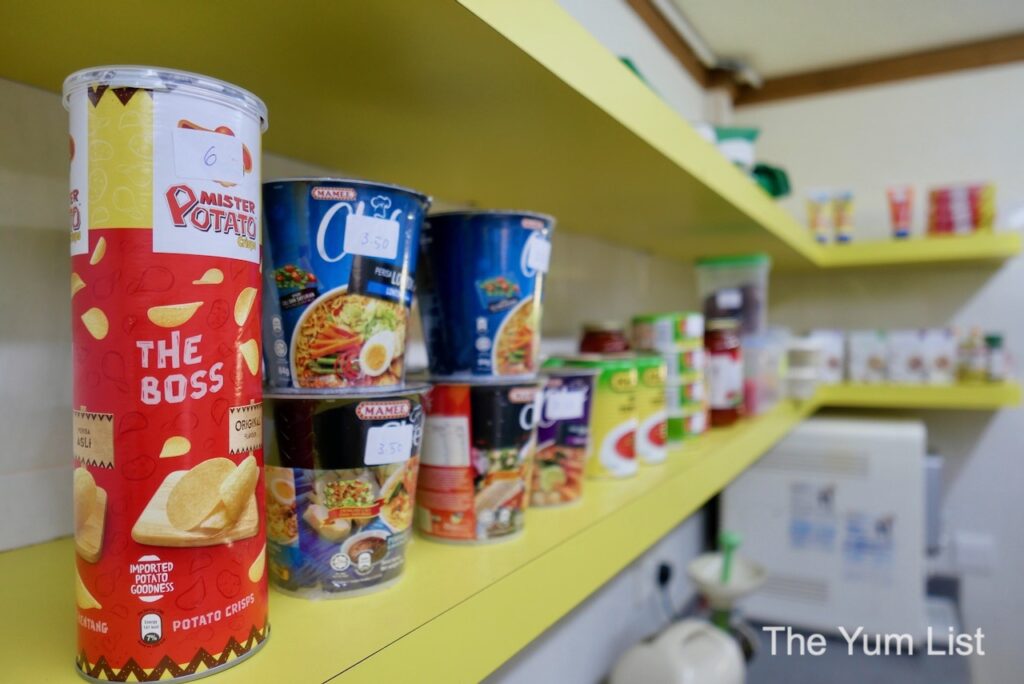 Sunset Valley Langkawi Hosts
The gracious owners, David and Gudrun, are a wealth of local knowledge, having lived on the island for near a decade. The amiable couple is happy to make recommendations or provide contacts to help you curate a holiday perfectly designed for you.
Also residing on the property are three friendly dogs and four friendly cats, who are happy to lap up as much attention as you want to give. Alternatively, just like a gracious host, they also seem to know when their company is not cared for intuitively.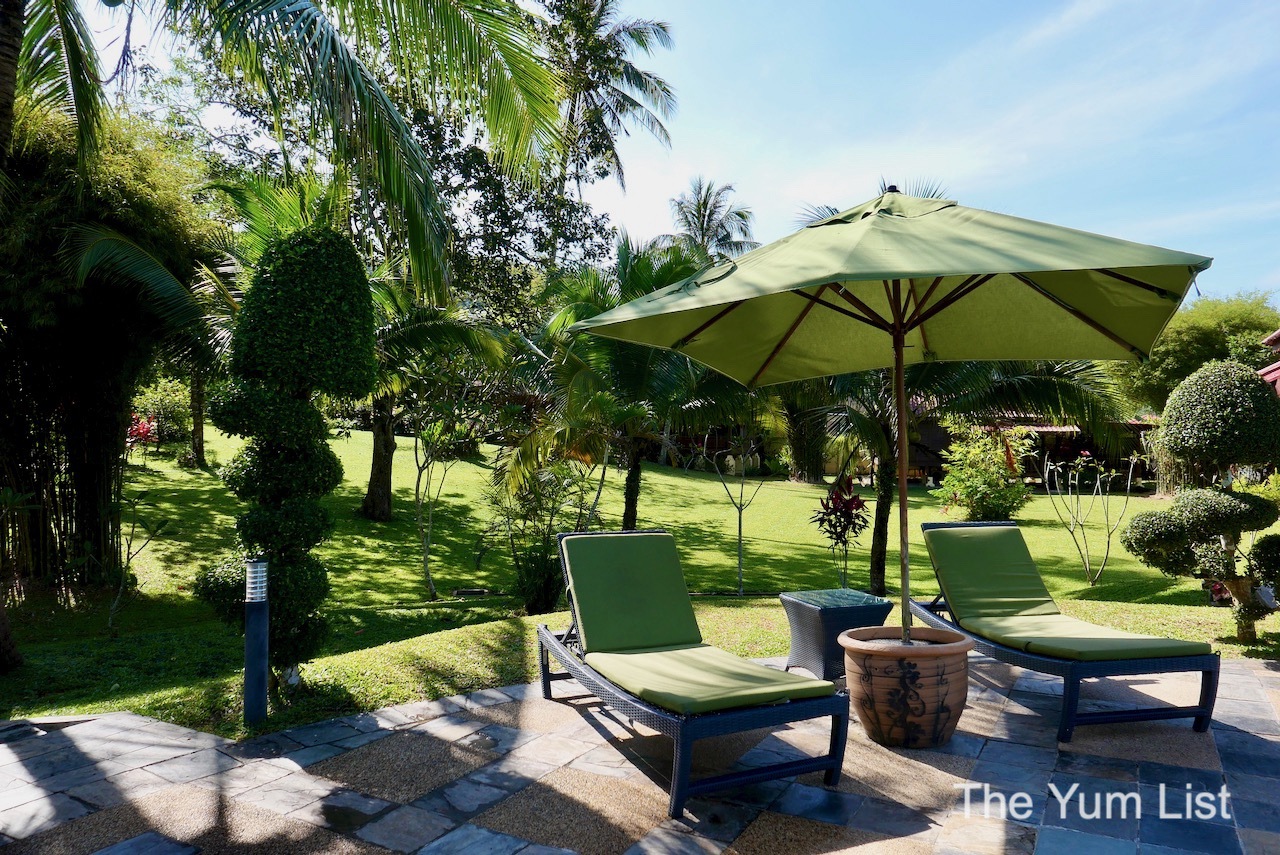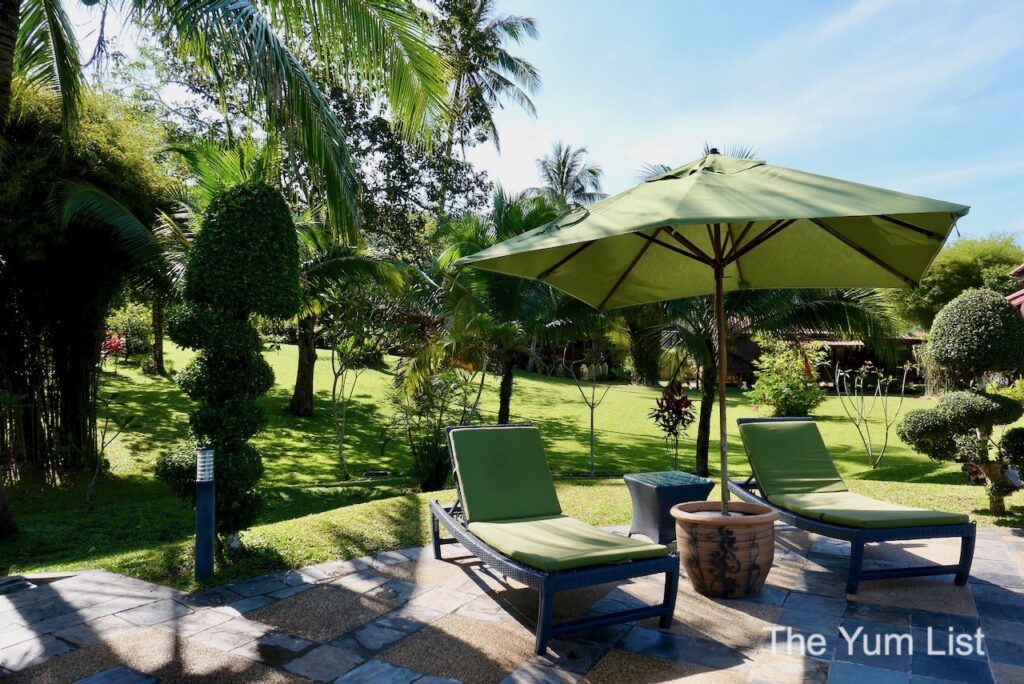 Reasons to visit Sunset Valley Holiday Houses Langkawi: peaceful setting; lovely views; an authentic local experience; pretty pool and gardens; self-contained units offer flexibility and affordability; an excellent choice for big families or groups to rent out the entire village.
Sunset Valley Self-contained Holiday Houses
Lot 2220, Jalan Makam Mahsuri,
Kampung Teluk, 07000 Langkawi, Malaysia
+60 4955 1055
[email protected]
http://sunsetvalleyholidayhouses.com
Find more recommendations for travel to Langkawi here and stay up to date with the latest gourmet happenings in Malaysia here and here.