Farm to Plate at Tide Restaurant
Monica Tindall
Our lunch at Tide Restaurant in The Westin Langkawi Resort & Spa begins with a trip to the farm. You might imagine gumboots and straw hats and perhaps a bumpy ride in the back of a truck. However, this "farm" is a machine, and it's only minutes from the lobby. Lab coats and hairnets replace checkered flannels and akubras. The shipping container is a perfectly controlled environment doing away with the need for pesticides and chemicals. As conditions are managed, each crop gets exactly what it needs without interference.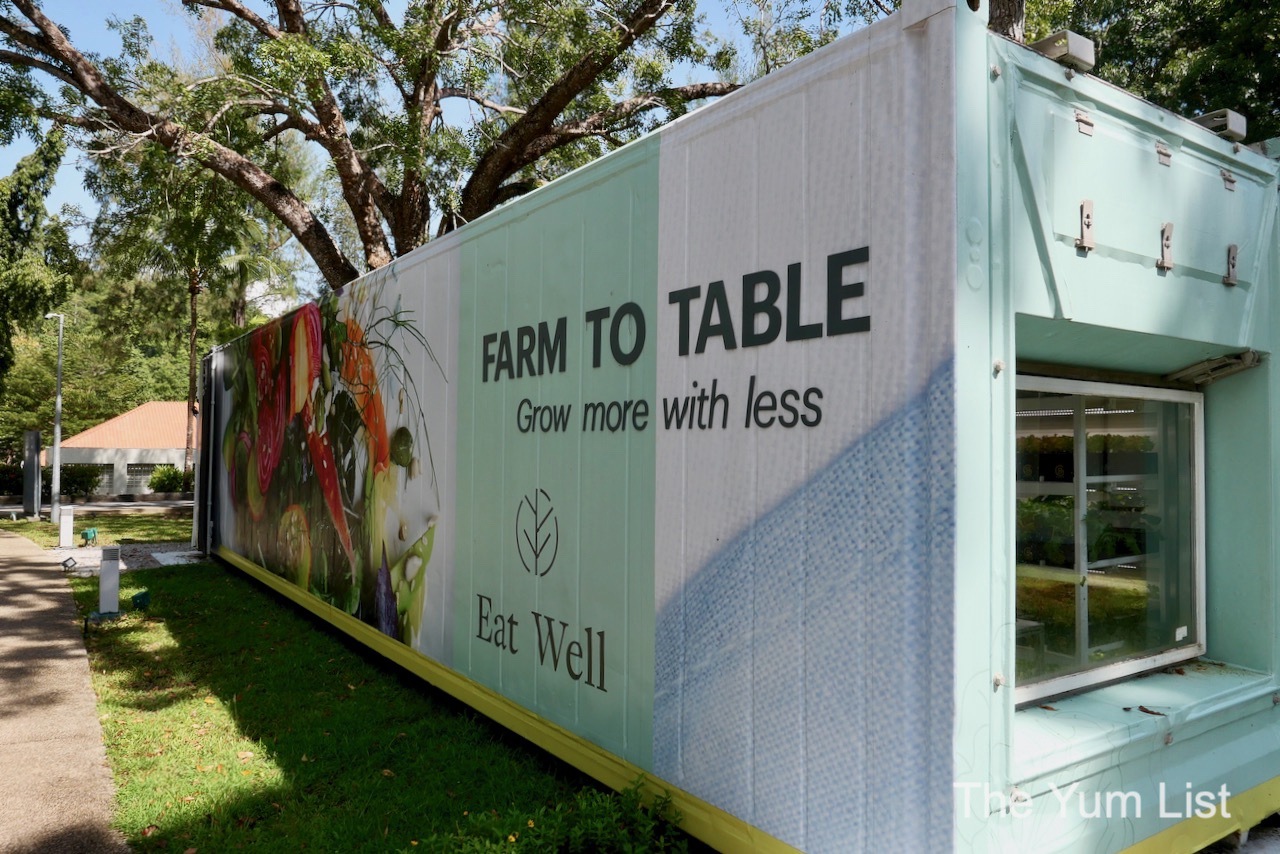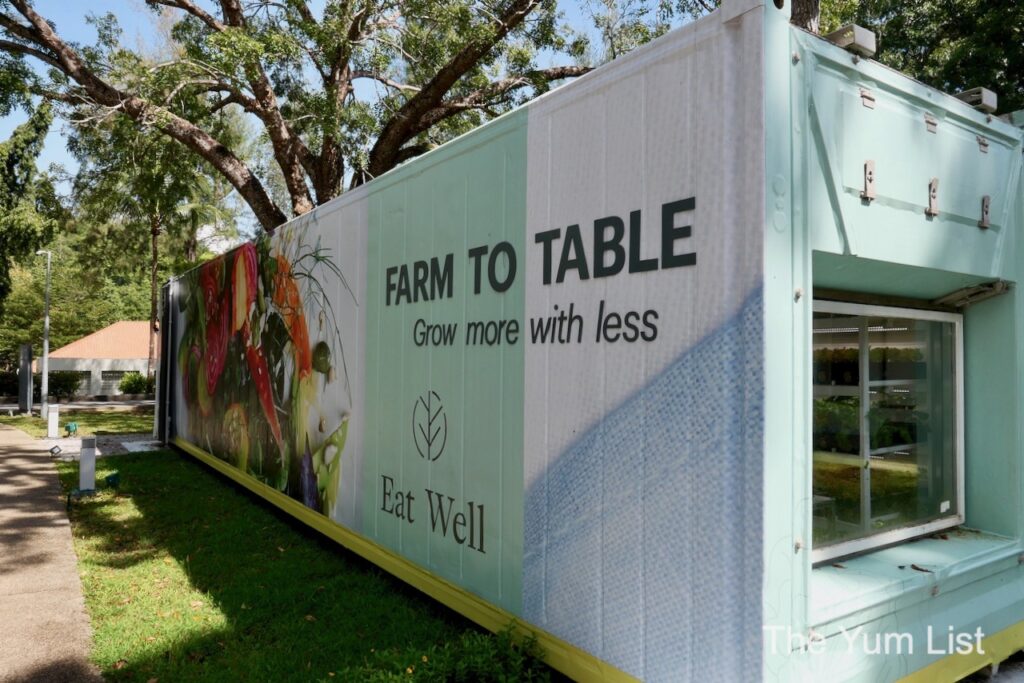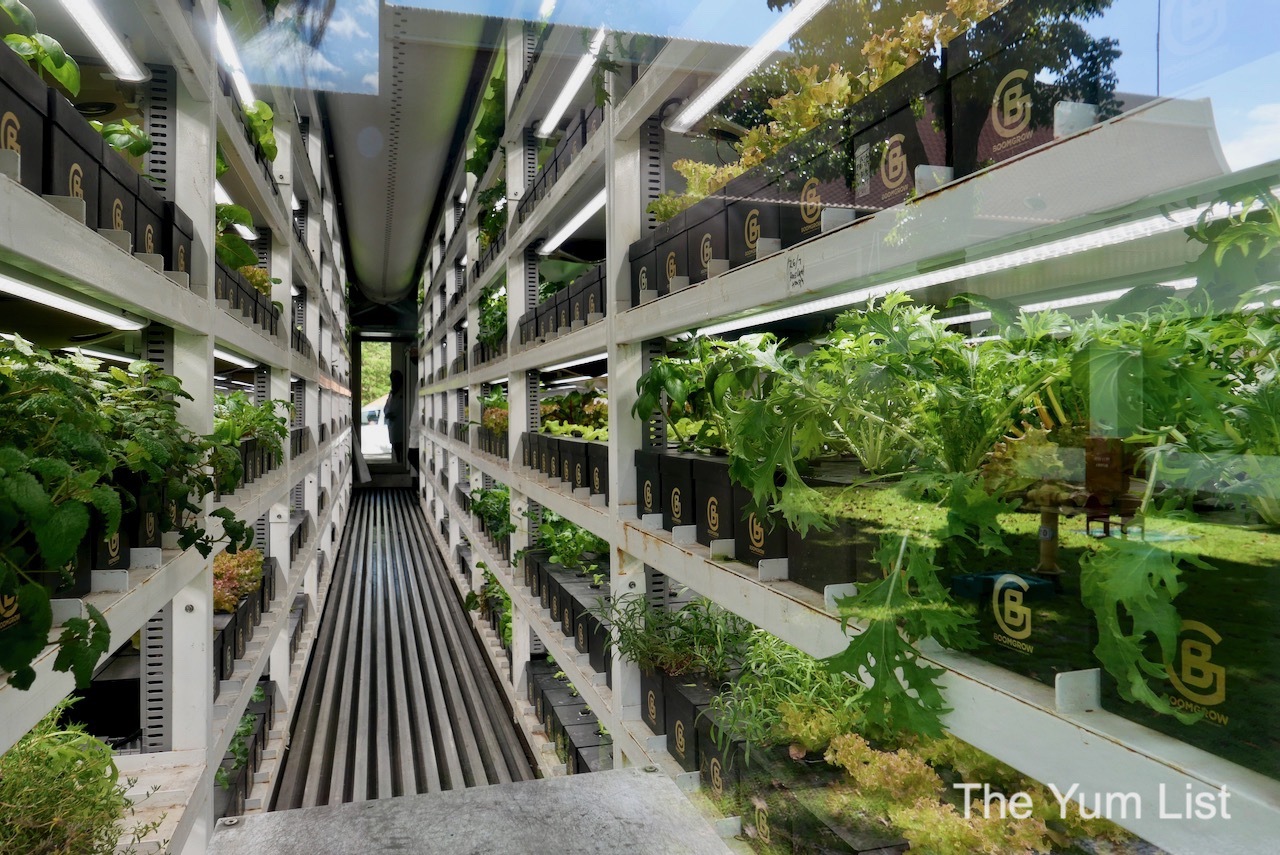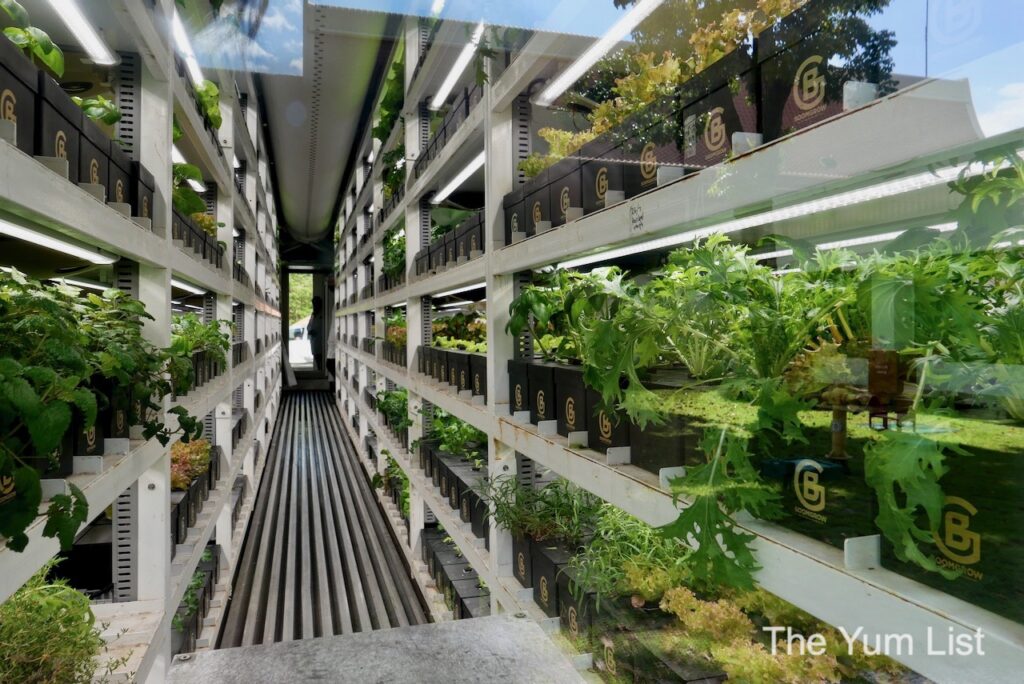 Farm to Plate – BoomGrow Machine Farm
BoomGrow machine farm grows all the greens used at The Westin Langkawi Resort & Spa and The St Regis Langkawi. Having production mere footsteps from the kitchen not only ensures the freshest greens on your plate but also cuts food miles to just about zero. Again, as light, temperature, water and nutrients are all governed precisely, the team are not limited to what grows locally but can produce a range of tasty leaves traditionally needing cooler or drier climates to thrive. Shelf upon shelf of leafy greens is in various stages of growth, from seedlings to bushy crops ready to pick. With more machine farms in KL, I'm quite familiar with their produce. I think they have the tastiest rocket (peppery without being bitter), most awesome kale (nutty and delicate), and the most delicious ice plant (so savoury you don't need any seasoning) in the country.
Bubbly by the Sea
After sampling some produce, we move to the resort's open-walled restaurant by the sea, Tide. Many prefer to dine at night because of the cool breeze and gently lit setting. However, we're rather fond of it during the day as we can soak up those stunning blue-sea views. As such, we toast the vistas with a reliable glass of Taittinger Brut Reserve (RM 75). This classic blend of Chardonnay, Pinot Noir and Pinot Meunier is golden yellow in the flute with fine bubbles rising quickly to the surface. There are loads of toasty notes in the bouquet with white flowers and stone fruit mingled in. It's lively and fresh on the palate concluding in harmony with fresh fruit and honey notes.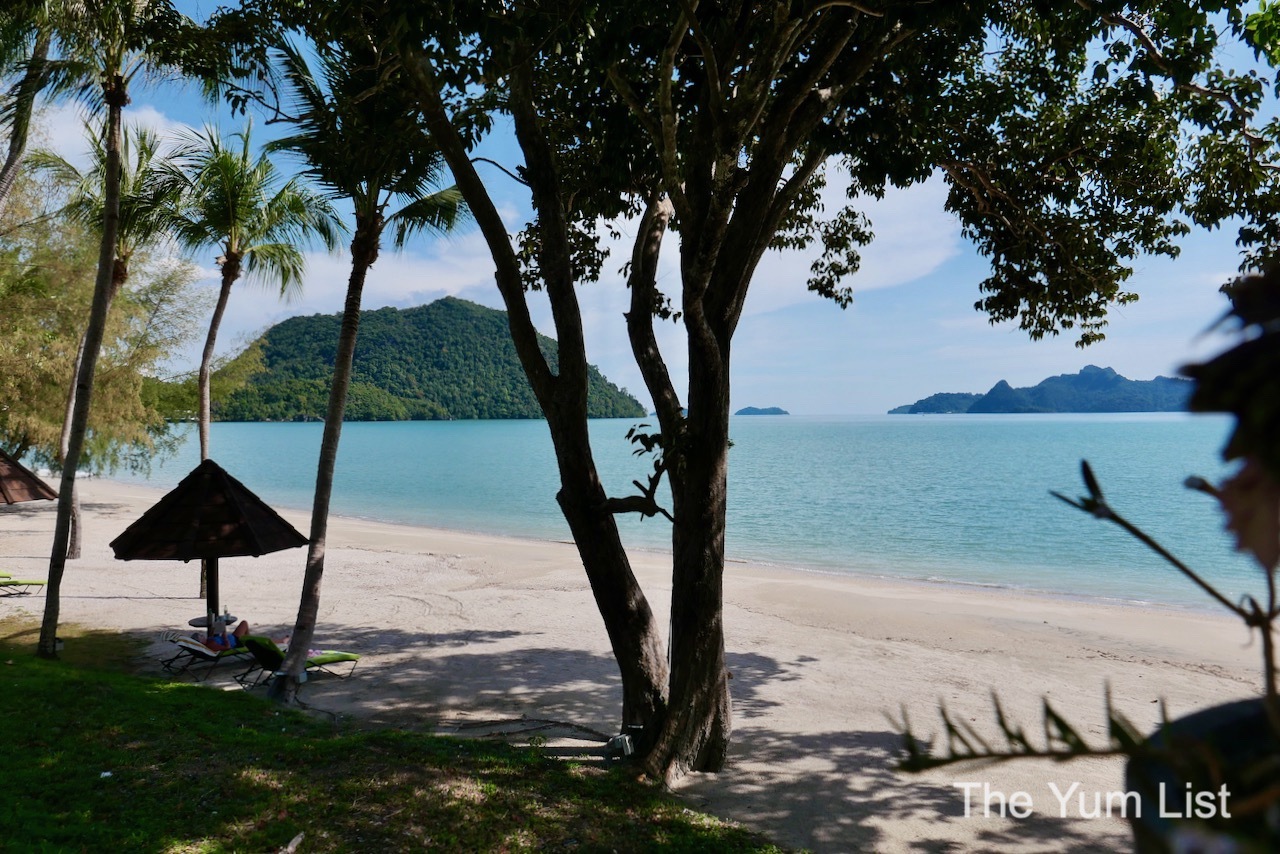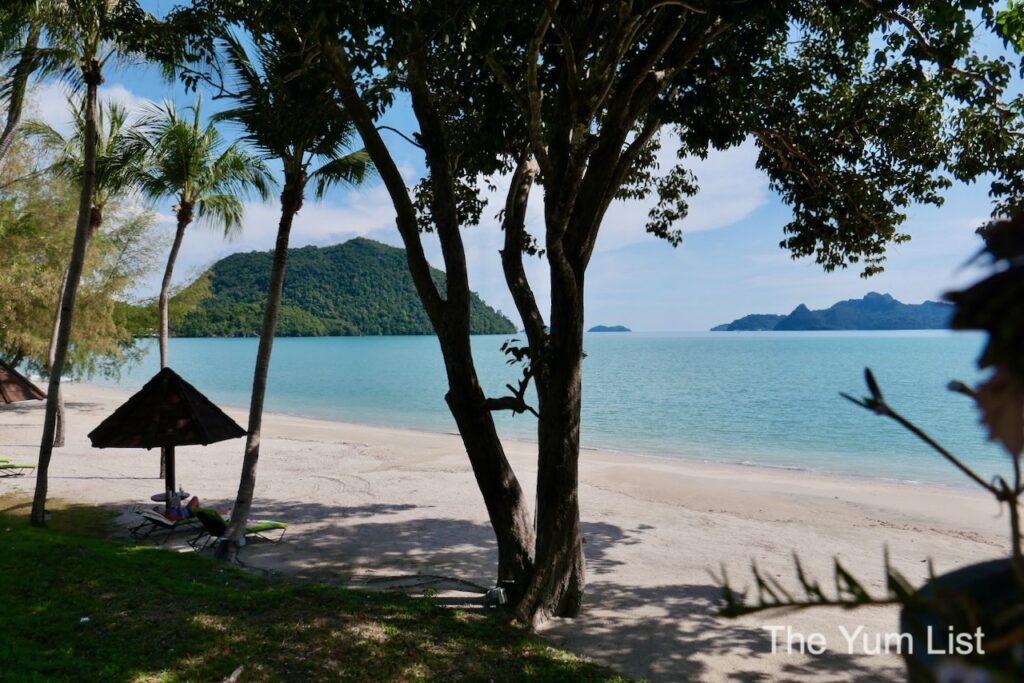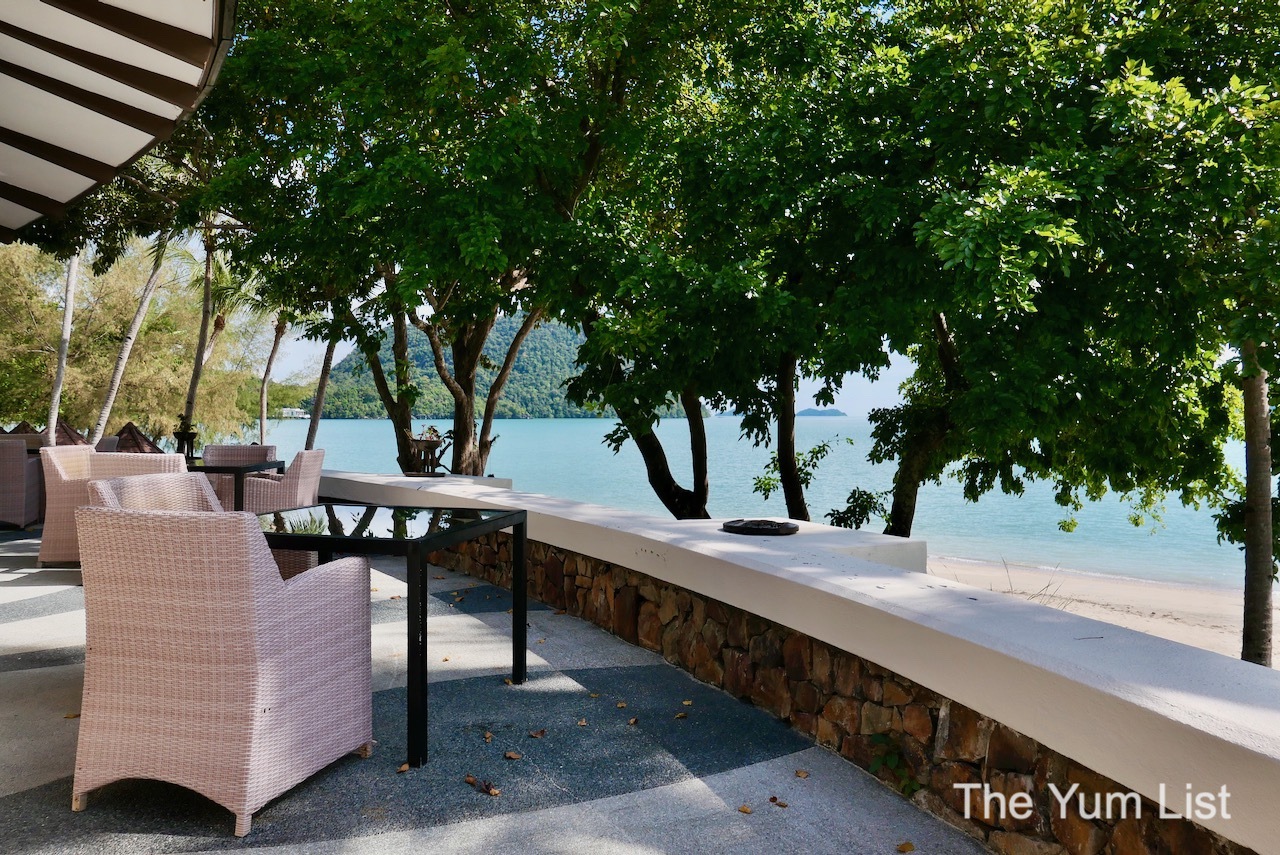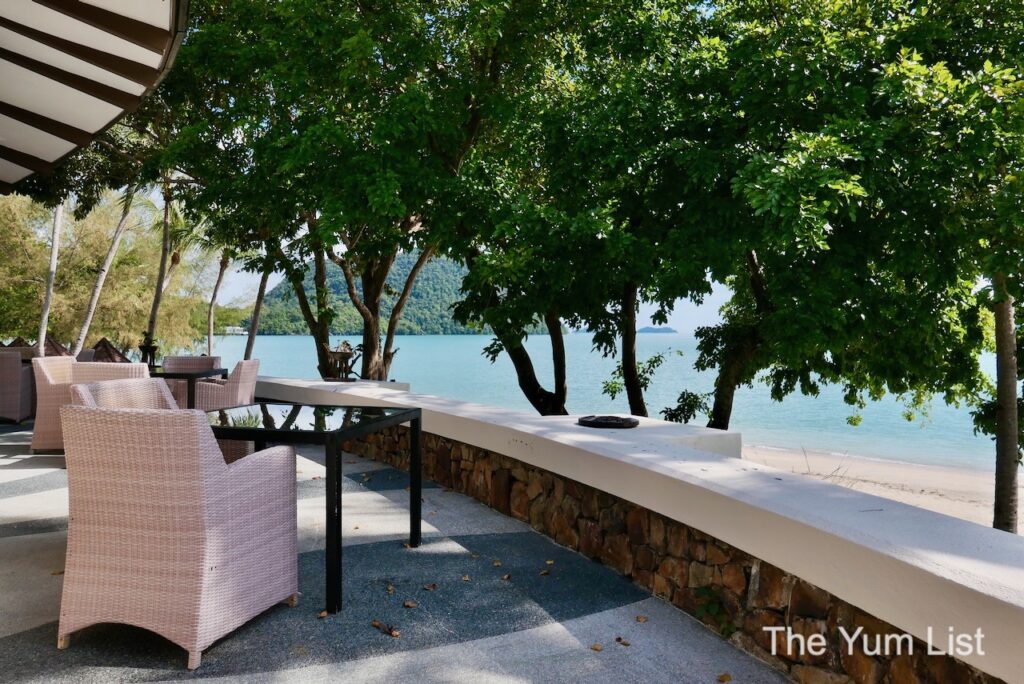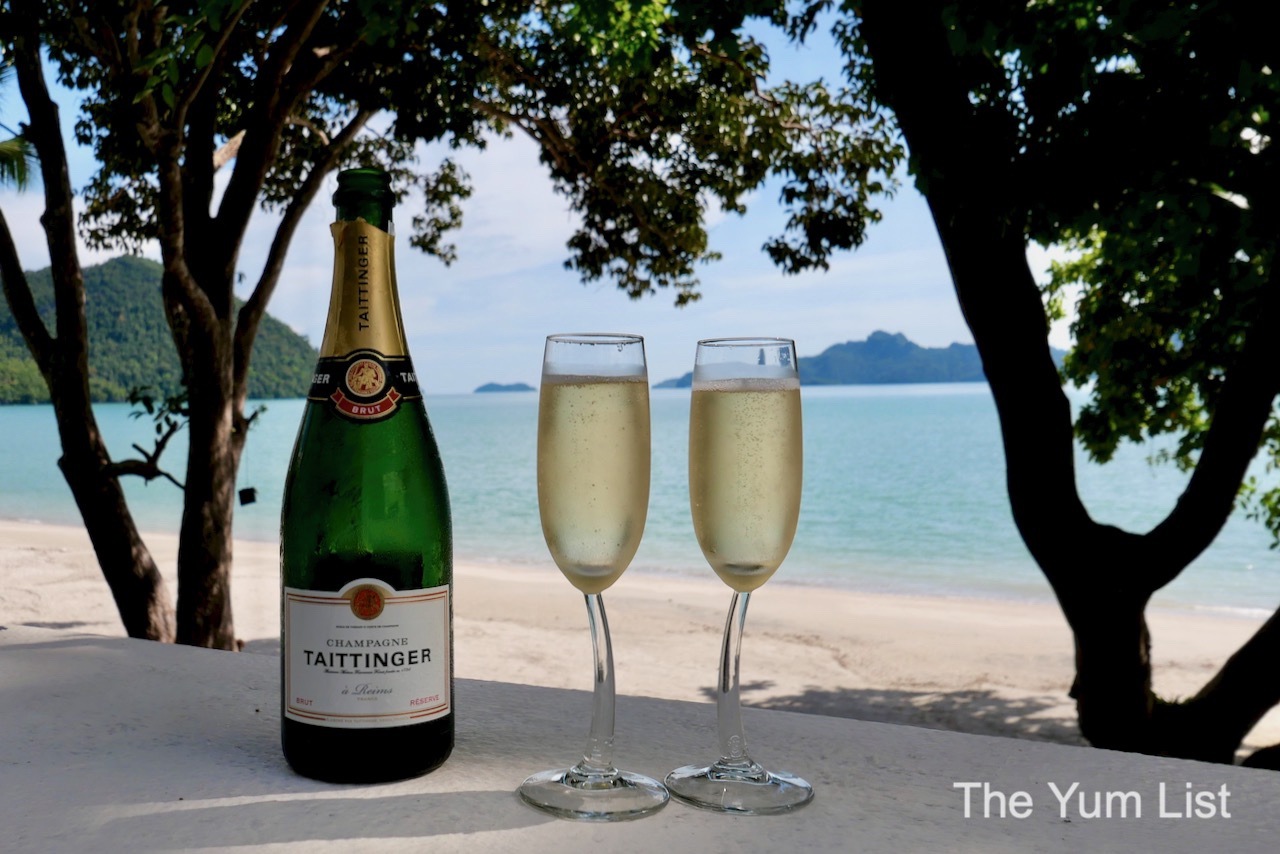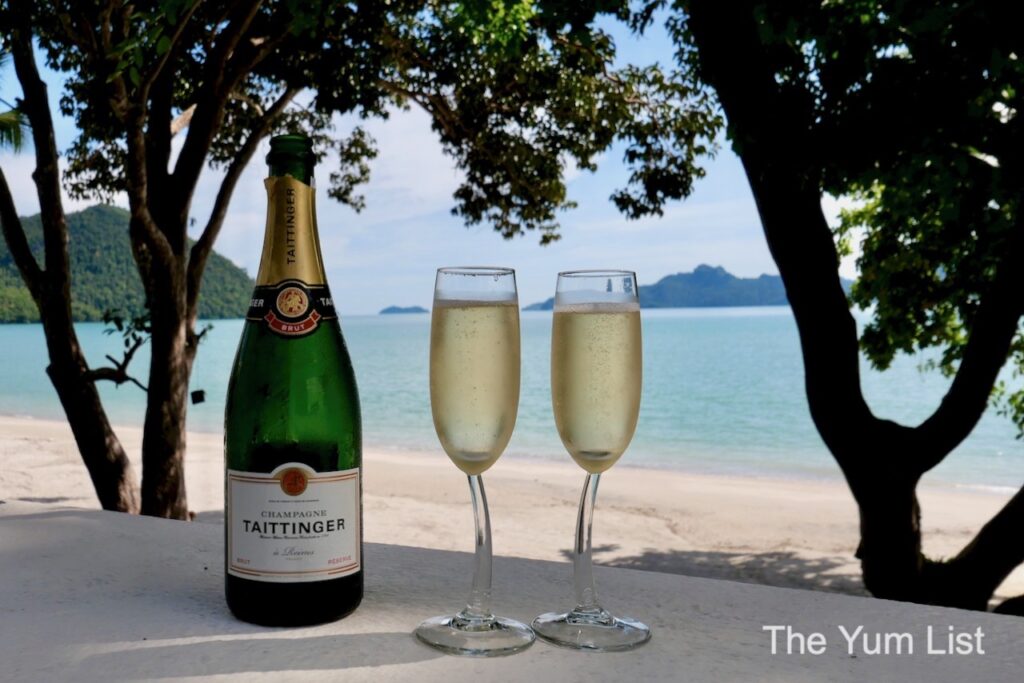 Tide Menu – Farm to Plate
We're in a fortunate position to be in-between menus and so have the opportunity to order from both the lunch and dinner offerings. Does time disappear for you too when on vacation? The temperature is pleasant and the restaurant comfortable; the afternoon could easily turn into the evening without consequence.
Salads
The warmth of the day demands something light to begin. And, even if you're not a salad eater, you need to order the Textures of Heirloom Tomatoes (RM 60). The dish is not only delicious but beautiful. Tri-colour tomatoes are arranged in a filled-in circle in the centre of the plate. Underneath lies a burrata jelly (genius), green basil oil and tomato vinaigrette. The combination is fantastic.
From the lunch list, we're excited to try Splash Salad (RM 60), featuring greens from the BoomGrow machine farm we've just toured. In this bowl, we have a medley of leaves tossed with heirloom tomatoes, red onion rings, burrata, baby asparagus, and savoury muesli in a sesame dressing. It's another excellent choice.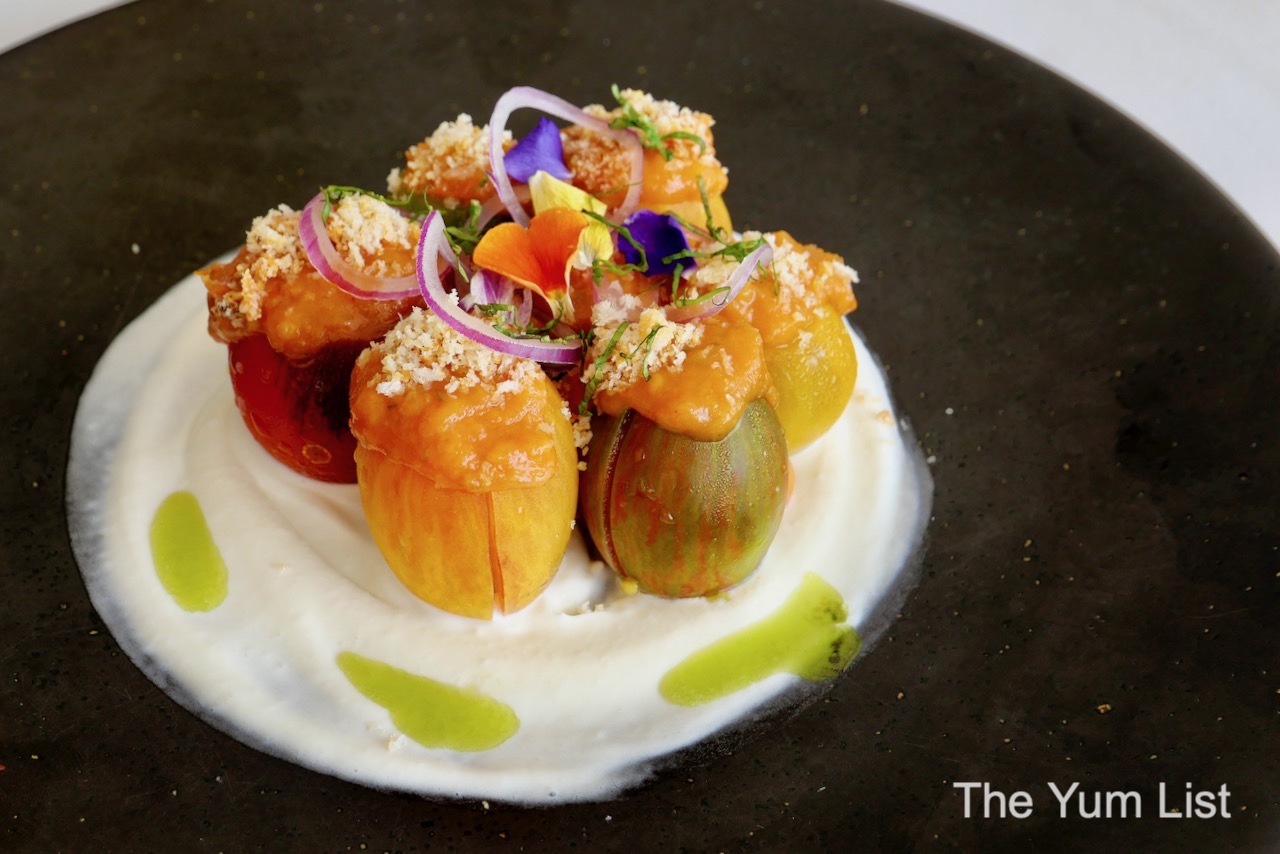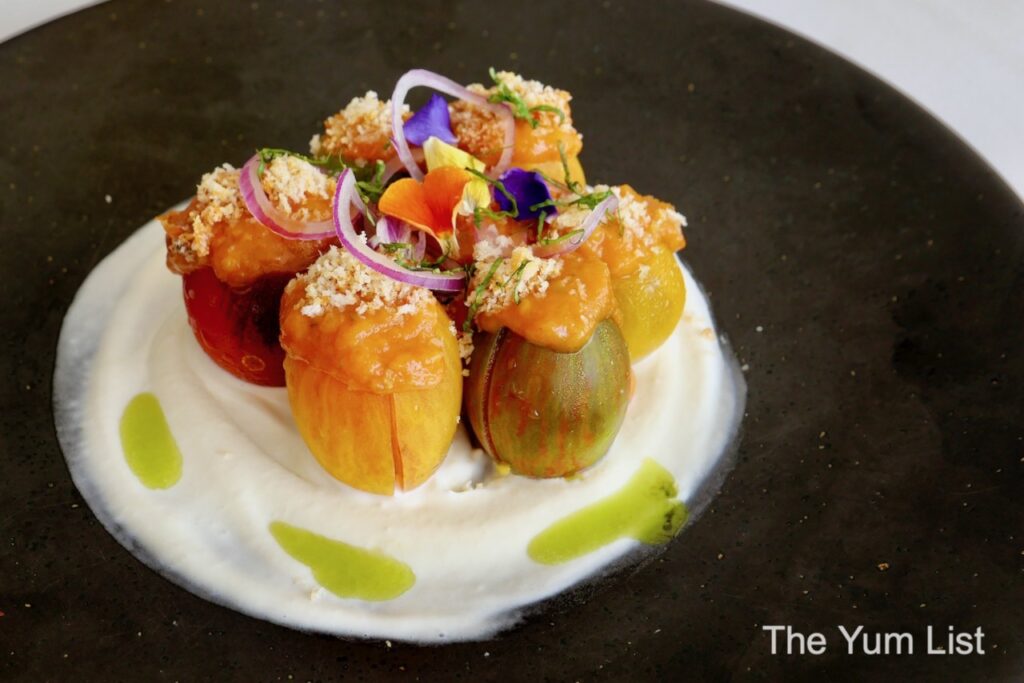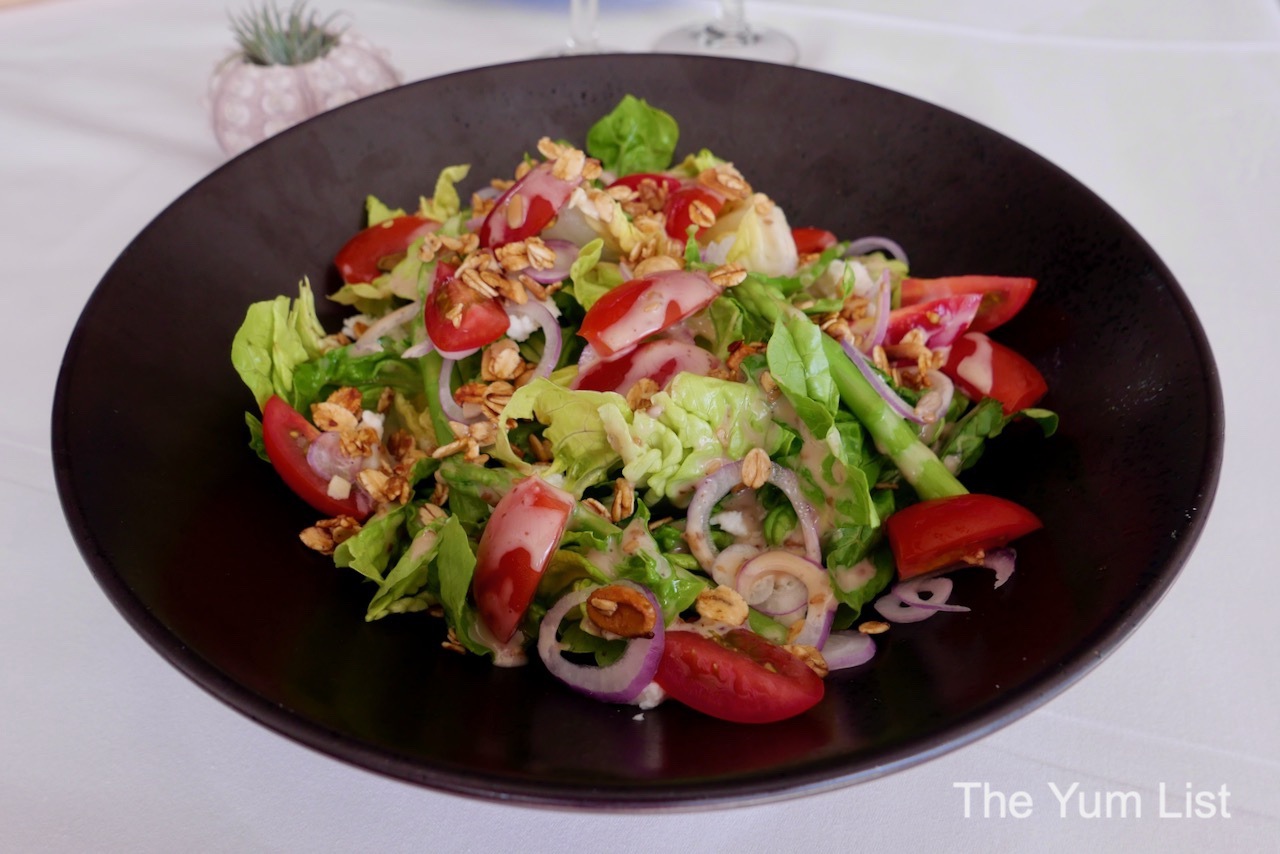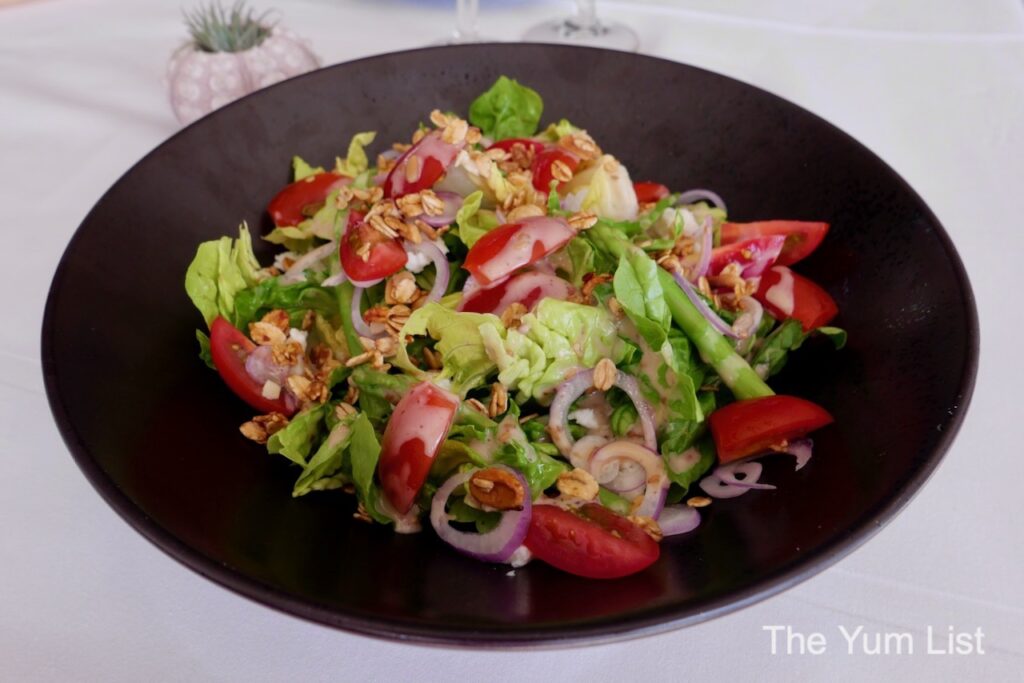 Chateau Miraval Rosé
With the last drops of Champagne sipped, we move to rosé to partner our next seafood course. Chateau Miraval Rosé (RM 45), a blend of Cinsault, Grenache, Syrah and Rolle, has fantastic fruit concentration and a lovely thread of minerality. It's rich, creamy and surprisingly complex. This is a fabulous wine for afternoon sipping but also pairs wonderfully with our cold seafood platter.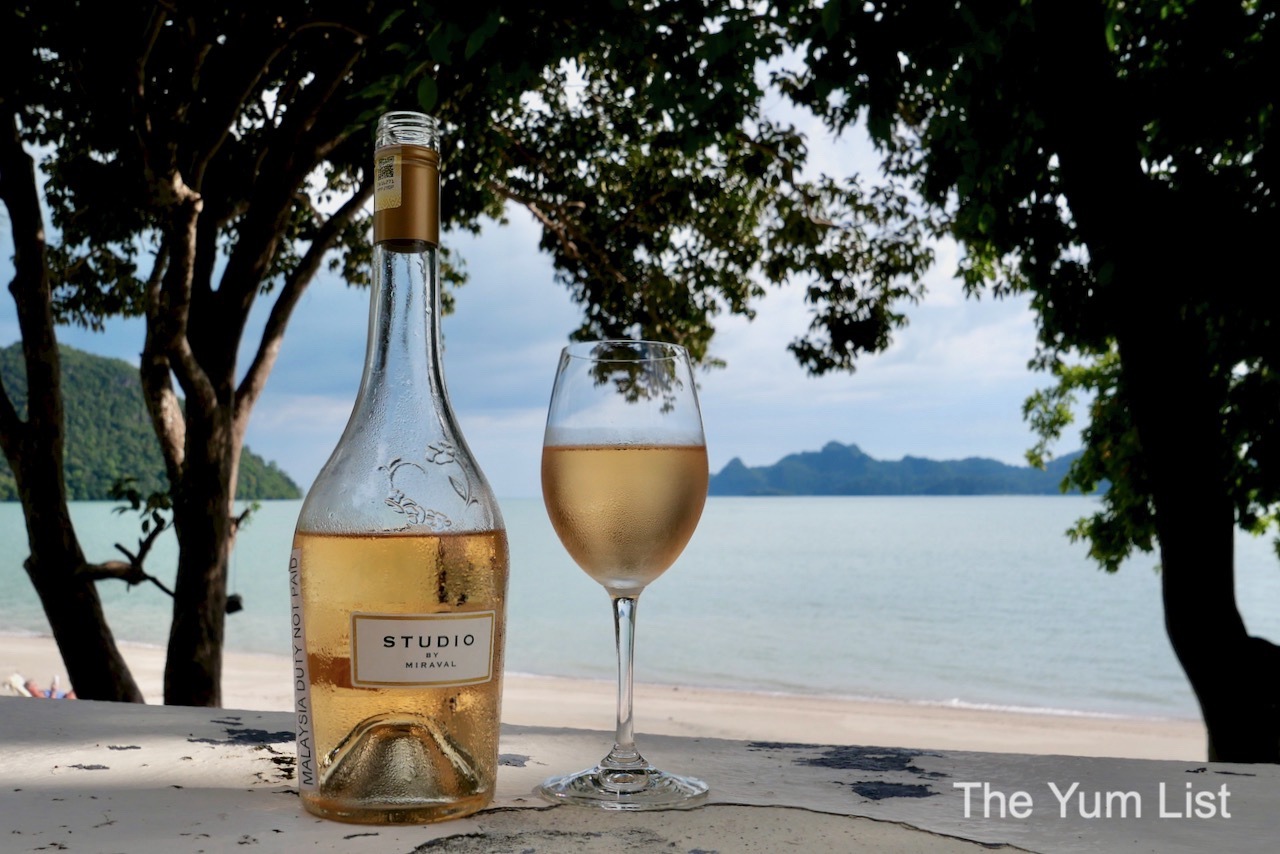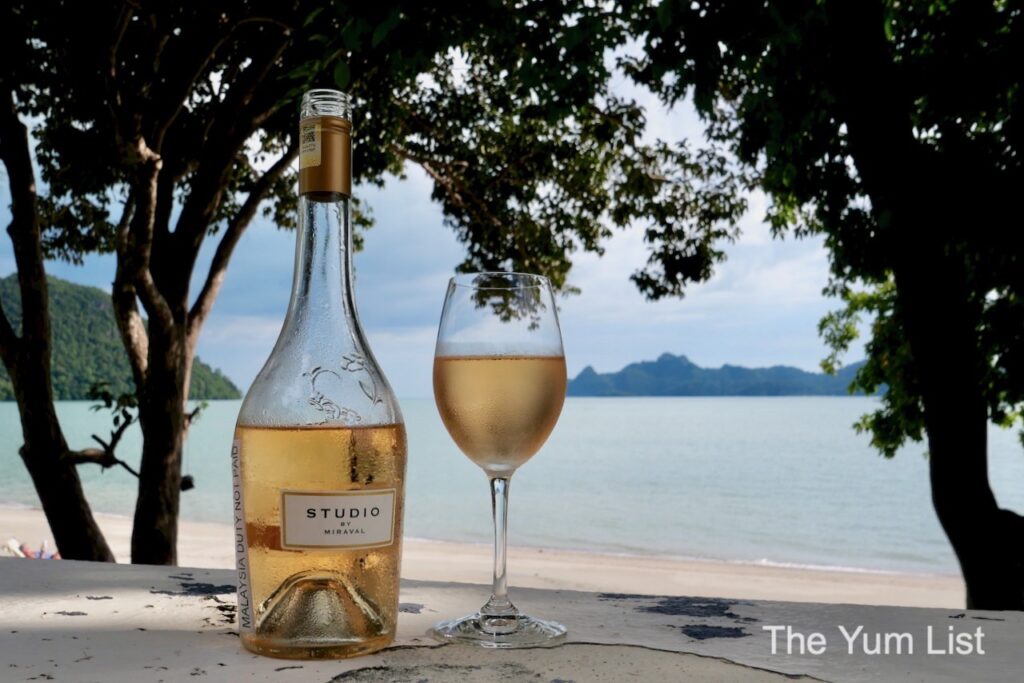 To Share
Seafood
Both seafood and items from the grill are signatures of Tide. We're encouraged to try the Cold Seafood Platter (RM 280 for 2 pax) on this warm afternoon, and it's a superb recommendation. Slipper lobster, tiger prawns, green mussels, oysters, squid and salmon ceviche, are brightened with cocktail sauce, shallot chilli vinaigrette and lemon wedges. We're well aware of the capacity of our stomachs, so request a half portion. Can you believe what is pictured here is only half of what the platter usually carries?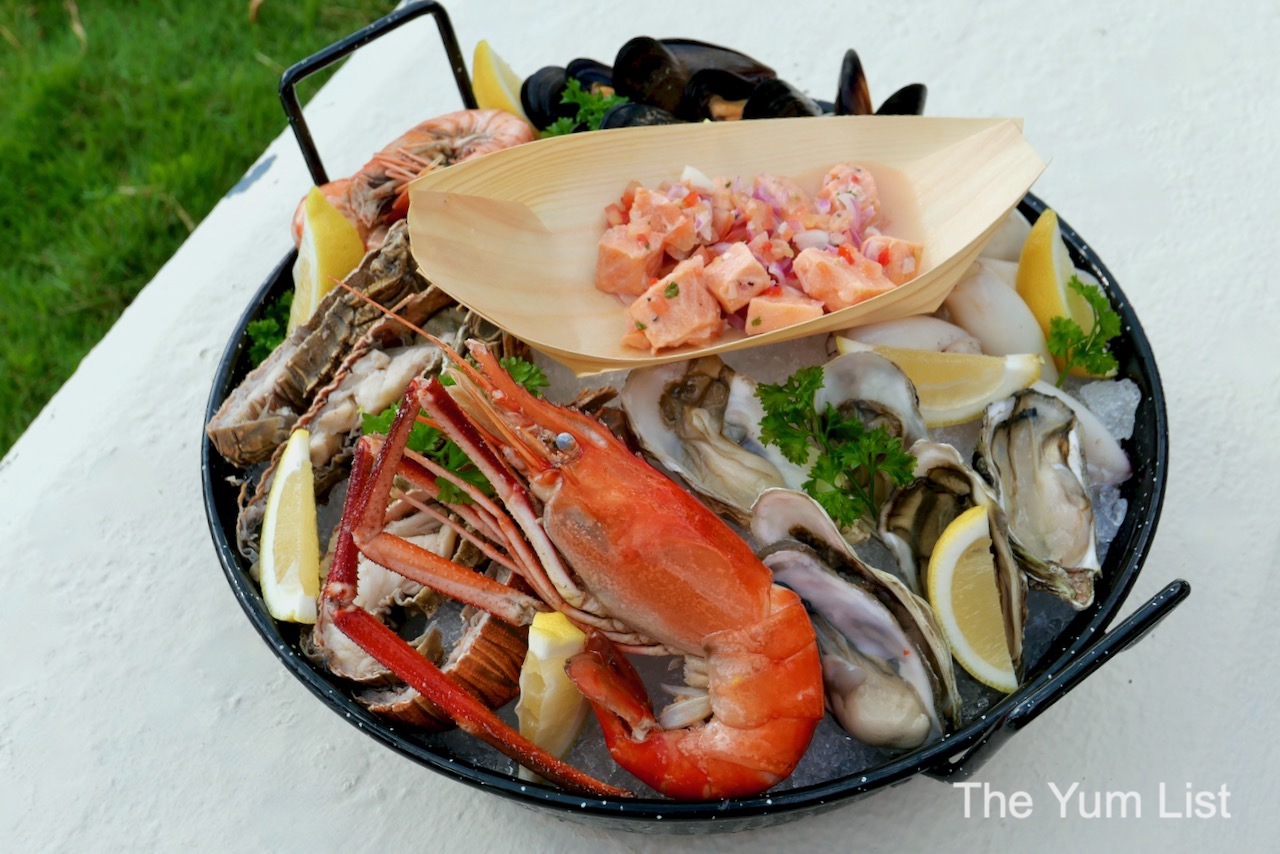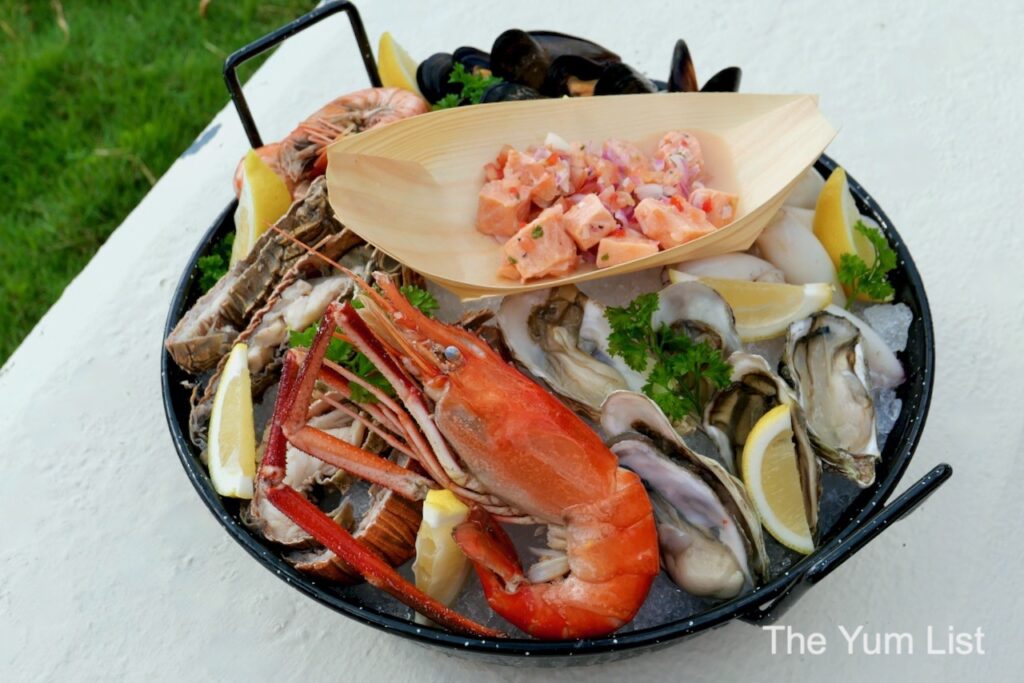 Steak
We could easily end with seafood, but the kitchen also has a reputation for grilled meats. In August 2020, when The Westin Langkawi Resort & Spa reopened, chefs wowed us with an eye-catching, incredibly indulgent meal. One of the highlights was the Australian Wagyu Tomahawk (1.3kg, RM 500). Compared to KL prices, this is an absolute steal! We are not up to the challenge of devouring that monster today, but I heard a little rumour that the hotel has the last remaining supply of tomahawk in the country. If you are a meat-lover, it's nearly worth the flight to Langkawi for this meal alone.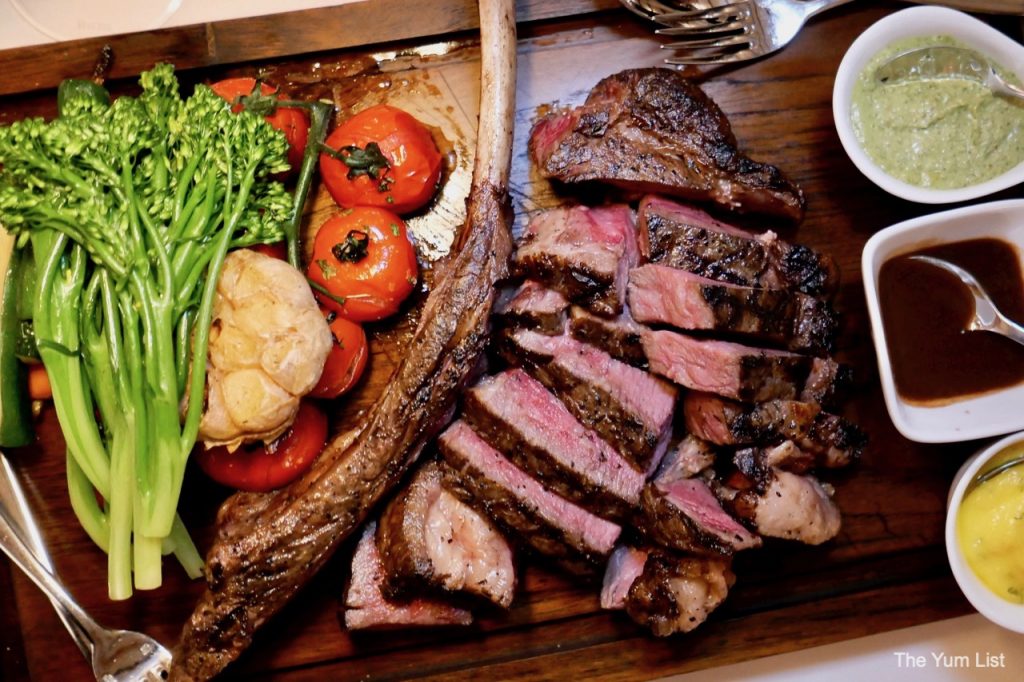 Instead, we take the more achievable option of the Porterhouse (RM 250, 800gm), which comes with a choice of two sides and two sauces. We pick roasted root vegetables and asparagus and try the blue cheese (yum) and bearnaise sauces. The porterhouse cut is similar to a T-bone. It's basically the same piece with the T-shaped bone running through the middle, only differing in size. Both have two cuts of steak from the short loin attached to the bone. On one side, there's strip loin and on the other is the tenderloin (filet). Porterhouse offers a bigger portion of filet in the cut, so while it's more manageable in size than the tomahawk, it is still a K2 compared to Everest. Either way, it's a delicious cut of meat as grilling on the bone imparts more flavour. The steak is best cooked medium-rare, but ensuring all of the fat is melted and a nice brown crusts the edges.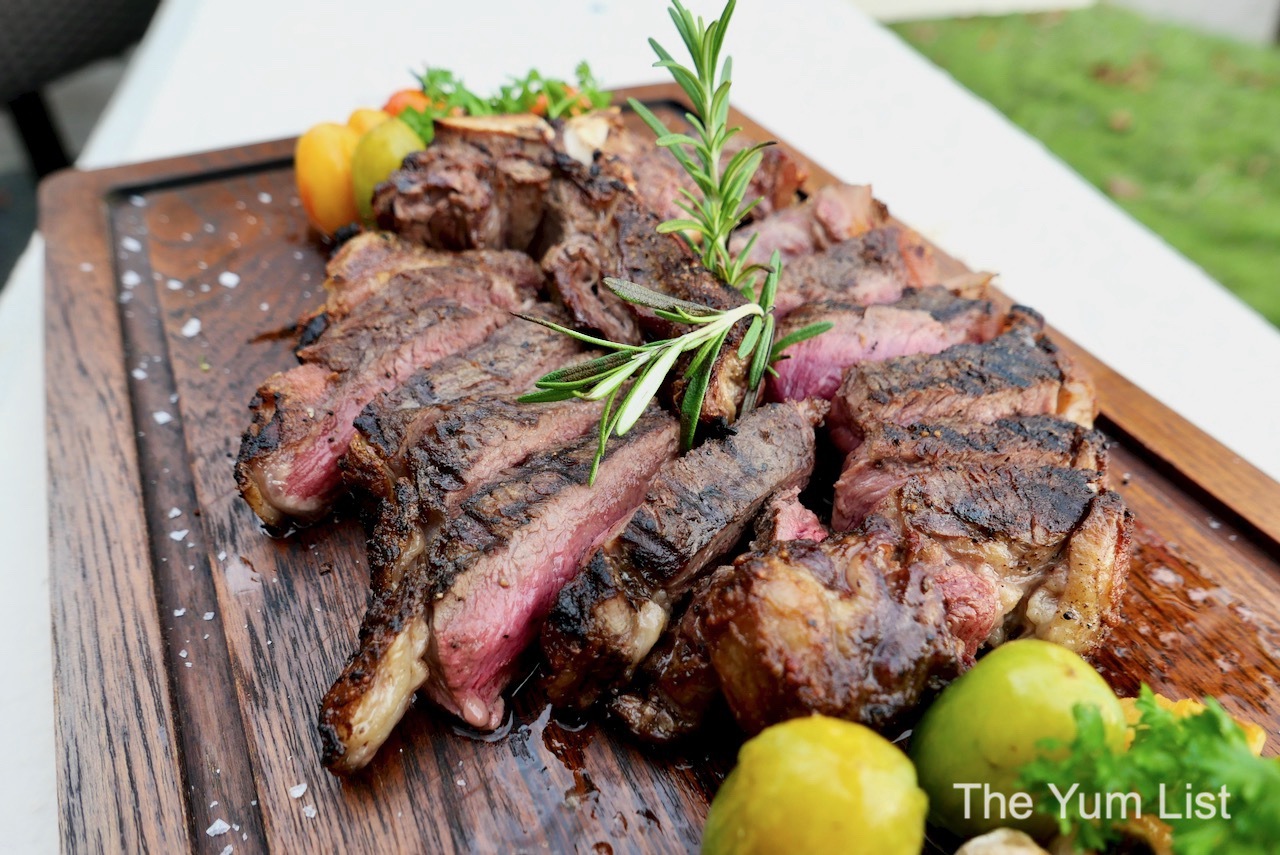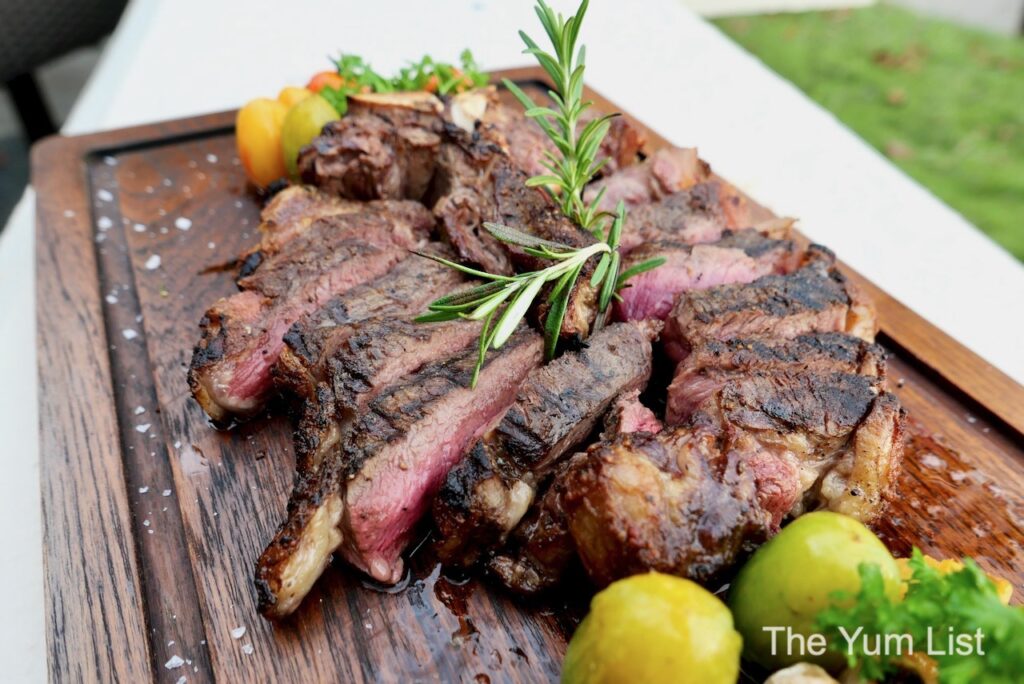 Chateau de Lamarque 'Heritiers des Marquis D'evry' 2016
A glass of Chateau de Lamarque' Heritiers des Marquis D'evry' 2016 stands strong beside the steak with structure and firm tannins. The blend of 45% Merlot, 45% Cab Sav and 10% Petit Verdot offers plenty of oak. Given some time and air in the glass, more dark berries and some chocolate surface. It finishes long with a streak of spice.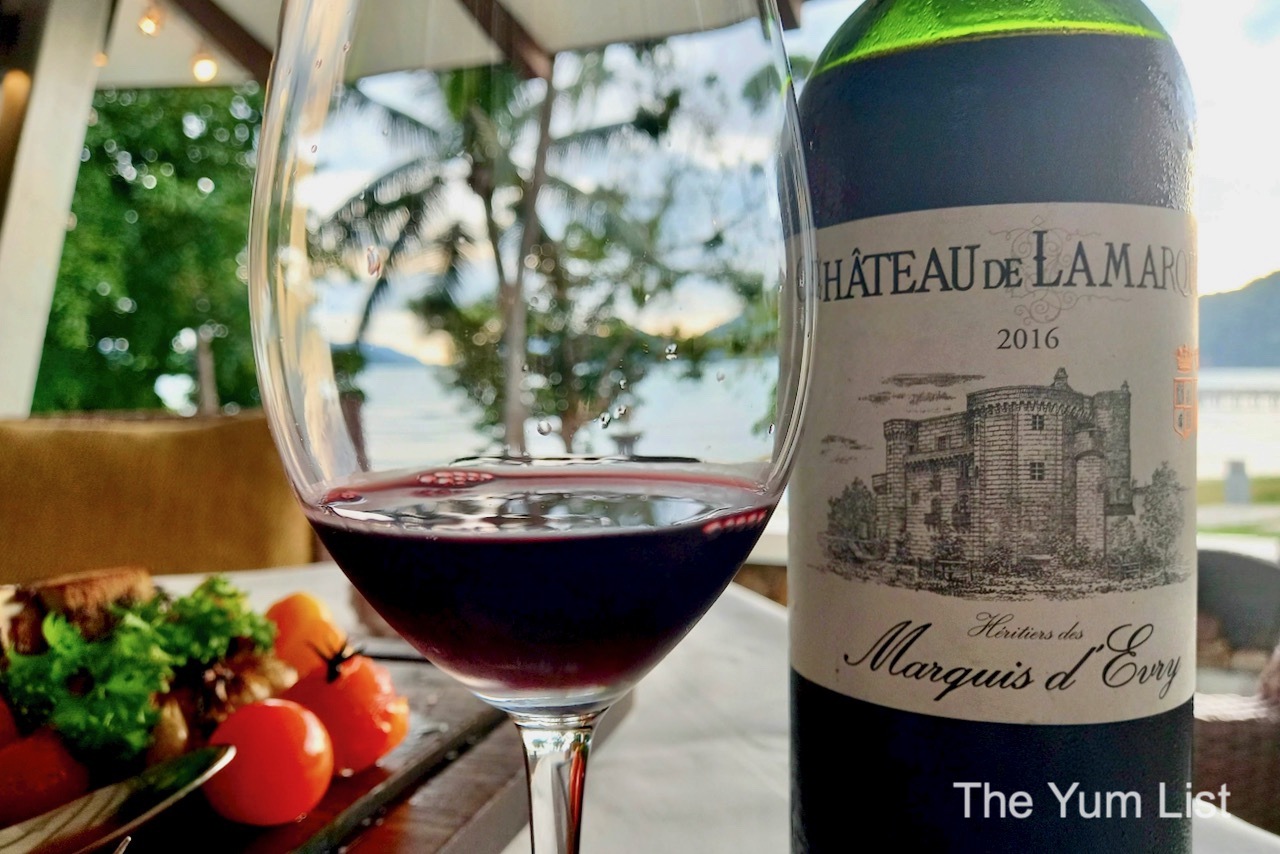 Farm to Plate at Tide Restaurant
I have a friend who says, "if you come to the end of a meal and you still have space for dessert, we haven't fed you well enough." We are not sweet tooths, but we certainly don't have room for pudding, so I concur that we're fully satiated not only in taste but also in the overall experience.
Reasons to visit Tide Restaurant, The Westin Langkawi Resort & Spa Langkawi: wonderful views, premium ingredients at not so premium prices, cool machine farm to plate concept, no one leaves hungry.
Farm to Plate at Tide Restaurant
The Westin Langkawi Resort & Spa
Jalan Dato Syed Omar, Kuah,
07000 Langkawi, Kedah, Malaysia
www.facebook.com/westinlangkawi
Tide Opening Hours
Daily 12 noon – 10:30 pm
Find more gourmet recommendations for travel to Langkawi here and stay up-to-date with the latest gourmet and travel recommendations here and here.