Reka:Bar, Bukit Damansara
Words: Claire Matheson
Photos: Monica Tindall
Hidden in a quiet stairwell in leafy Bukit Damansara, is a cathedral of science, a place for the worship of futuristic experimentation, observation and innovation. Reka:Bar is Science Fiction made real.
Welcome on board, and strap in for your journey through space and time.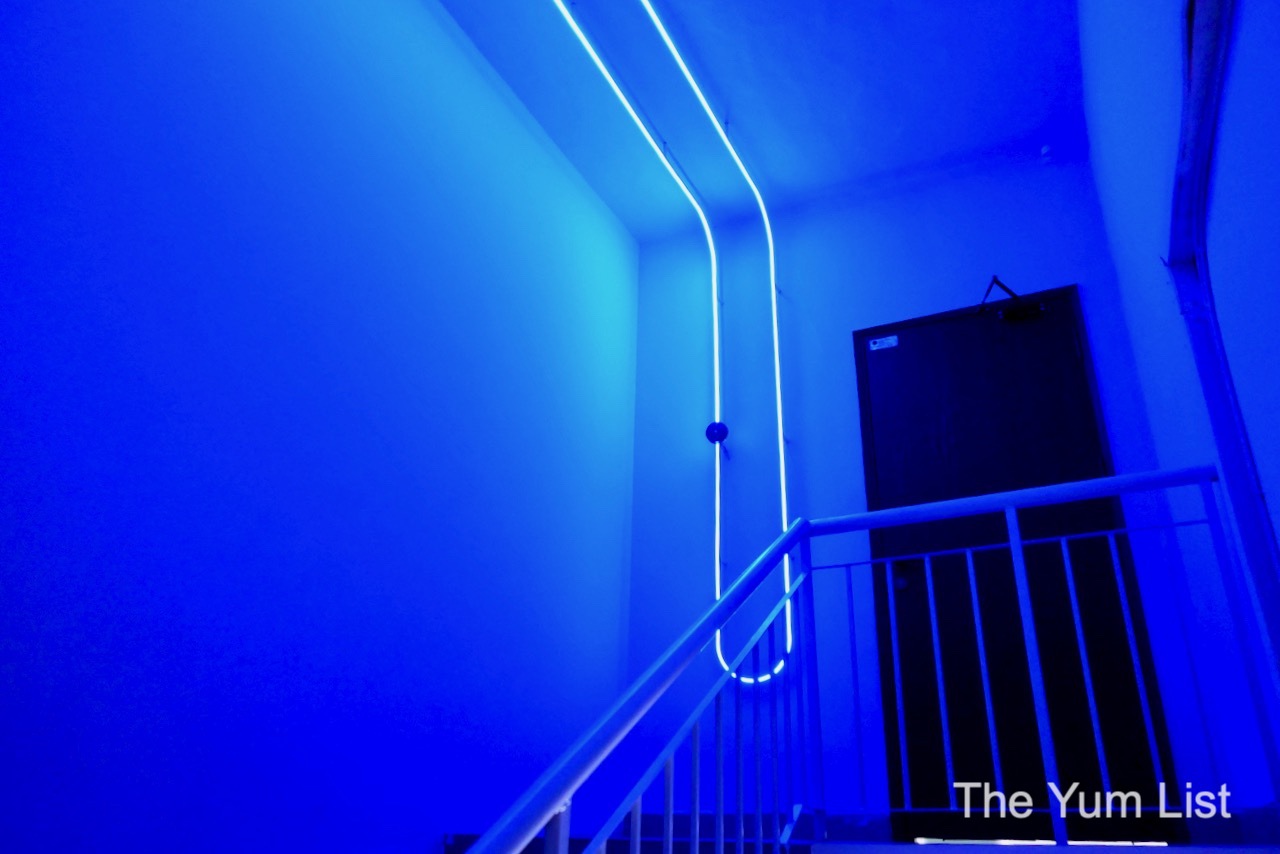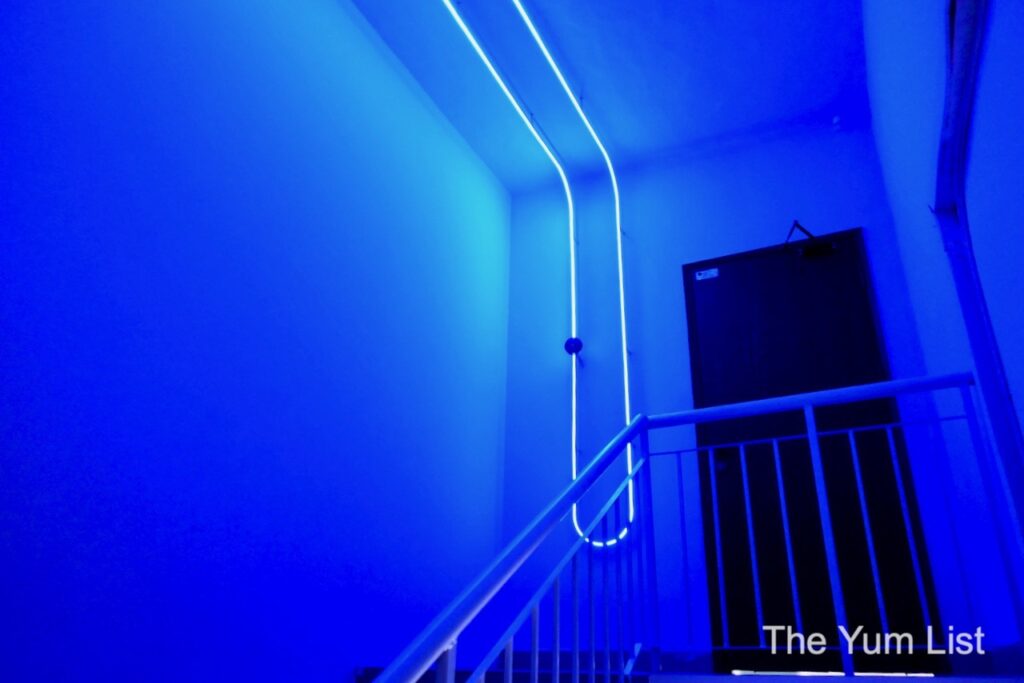 Reka:Bar
The cocktails on Reka:Bar's menu are not designed for the layering of tasting profiles. Each elixir presents an entirely new encounter. Components do not sit alongside each other as complementary companions, rather, they are combined to create something new and unknown. The results are truly spectacular in scope. The creation or discovery of a new chemical element. A 'Eureka' moment that forms the basis of the bar's name. Innovation through design.
Entering Reka:Bar is like stepping onto a Star Trek ship. Greeted by a white-on-white hostess station, the futuristic clean lines, cool tone strip lighting, and diagonal pathways of gleaming, artfully tarnished copper guide your direction of movement through the space. An eye-level viewing window runs the length of the outer wall, allowing for the surveyal of life forms outside. For more private crew conversations, the outer balcony, or a viewing deck, is ideal for discussions of exploratory missions and interplanetary life forms.
Designed with the intention of warmth, friendliness and space-age TRON styling, the back half of Reka is dedicated to the chemistry lab. Dubbed 'the playground', special members of the Starfleet may be invited for an interactive lesson at the academy of alchemical reactions. Spirals of glass distillation apparatus gleam alongside bubbling flasks of illuminated liquid. A centrifuge sits, waiting to spin and separate molecules of rare and exotic plant species for microscopic examination. On the back wall, a futuristic red light installation gives the feeling of warp-speed travel.
The illuminated blue-specked stone bar looks as though it was carved from a meteorite. Spanning the entire length of the room, it acts as the hub; the bridge from where Captains Giovanni Magliaro, Joel Poon, Karen Yuen and Rusho 'Harry' Hasan steer the Reka ship. With combined world-spanning backgrounds covering Singapore, Australia, The United Arab Emirates, Italy, and of course, Kuala Lumpur's top drinking venues, this team is not afraid to push boundaries and traverse the unknown.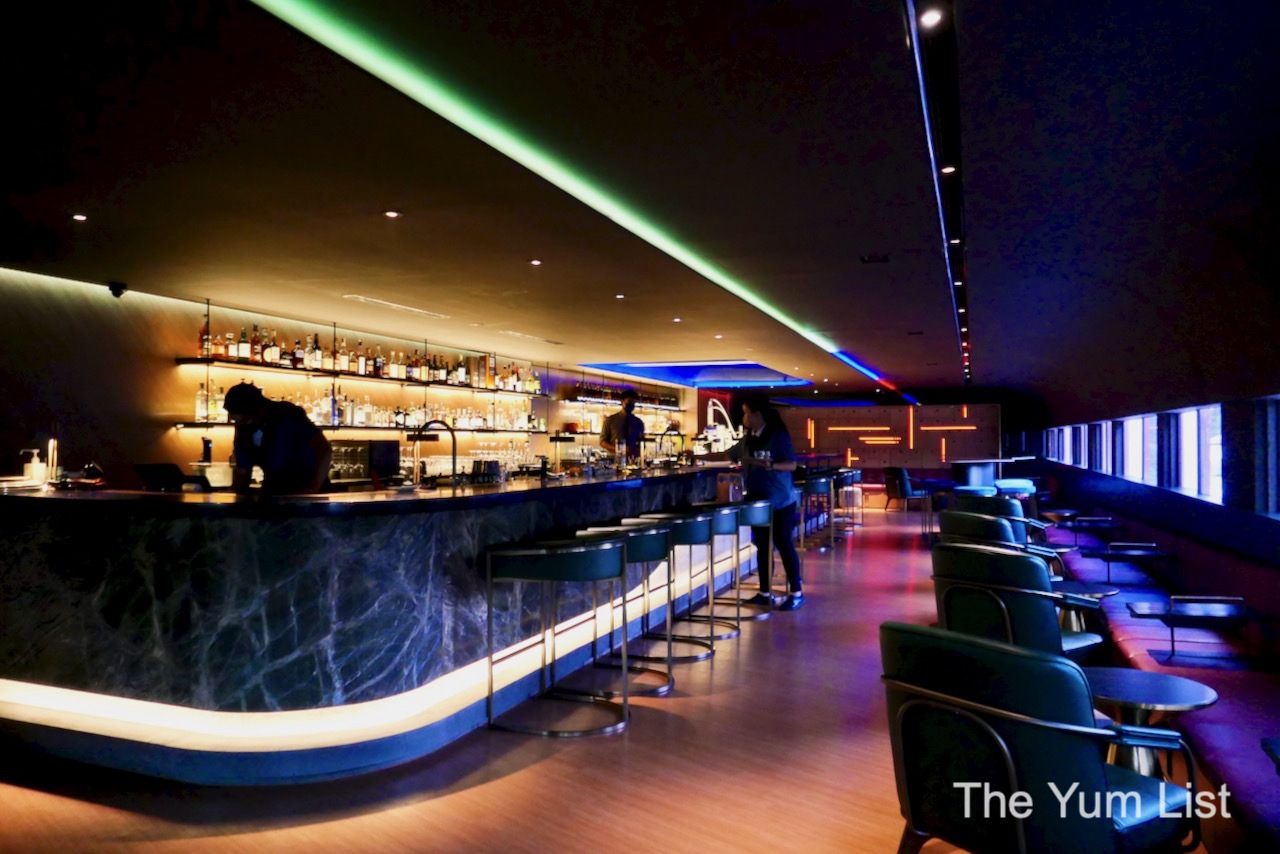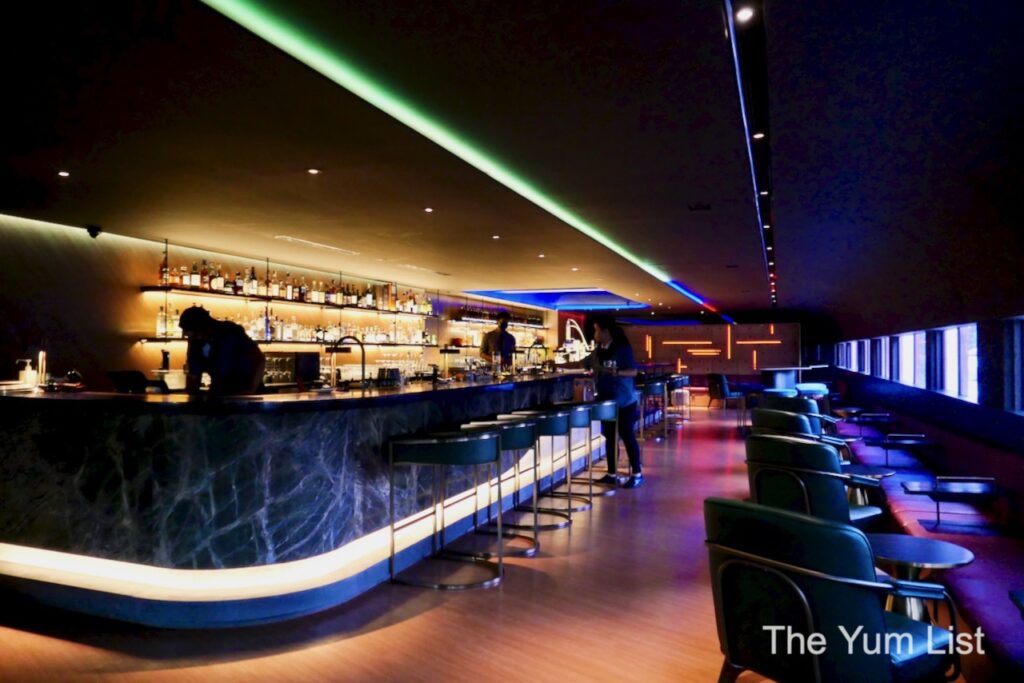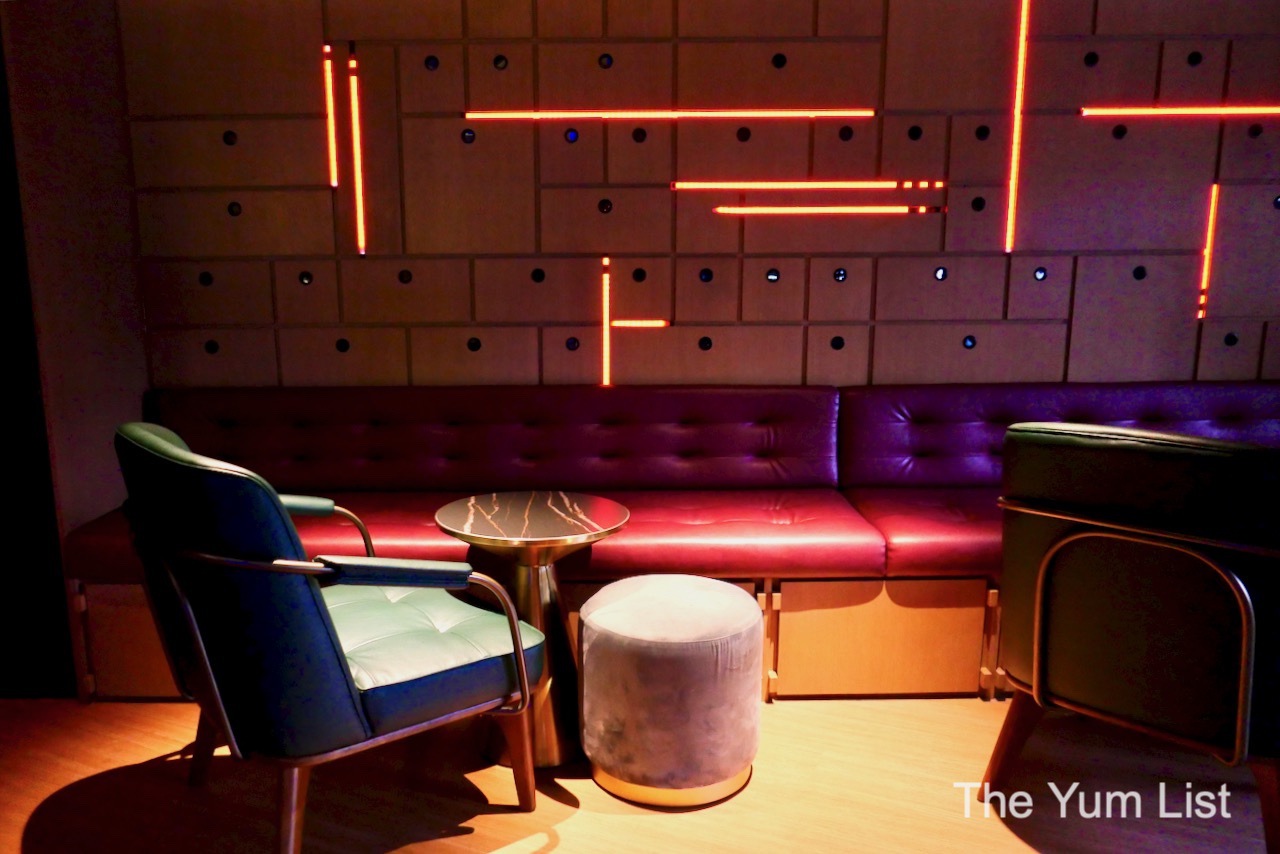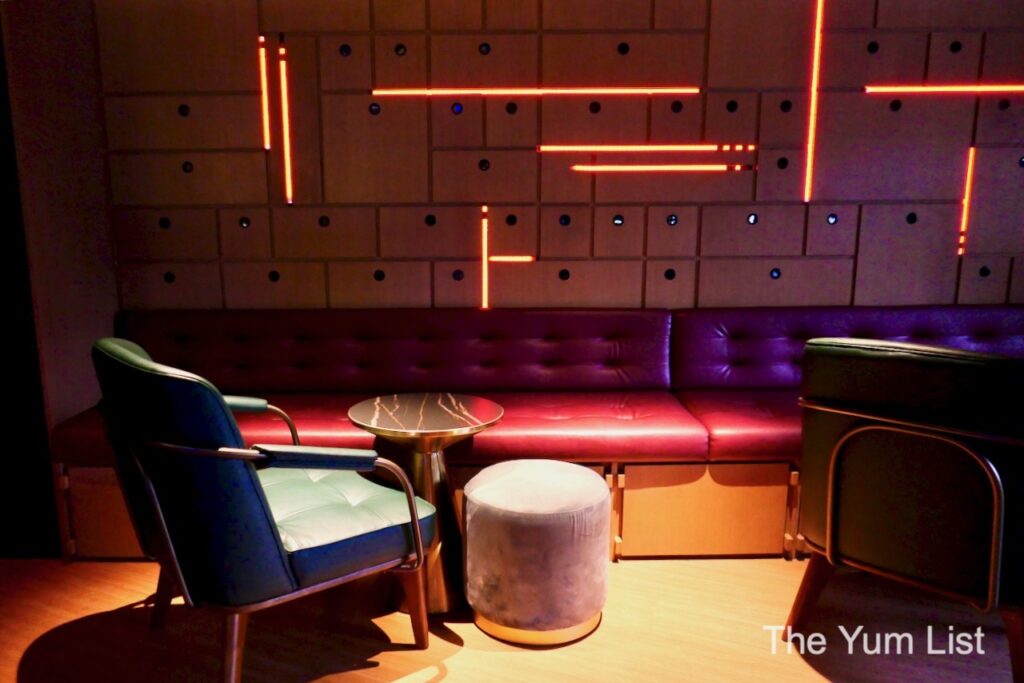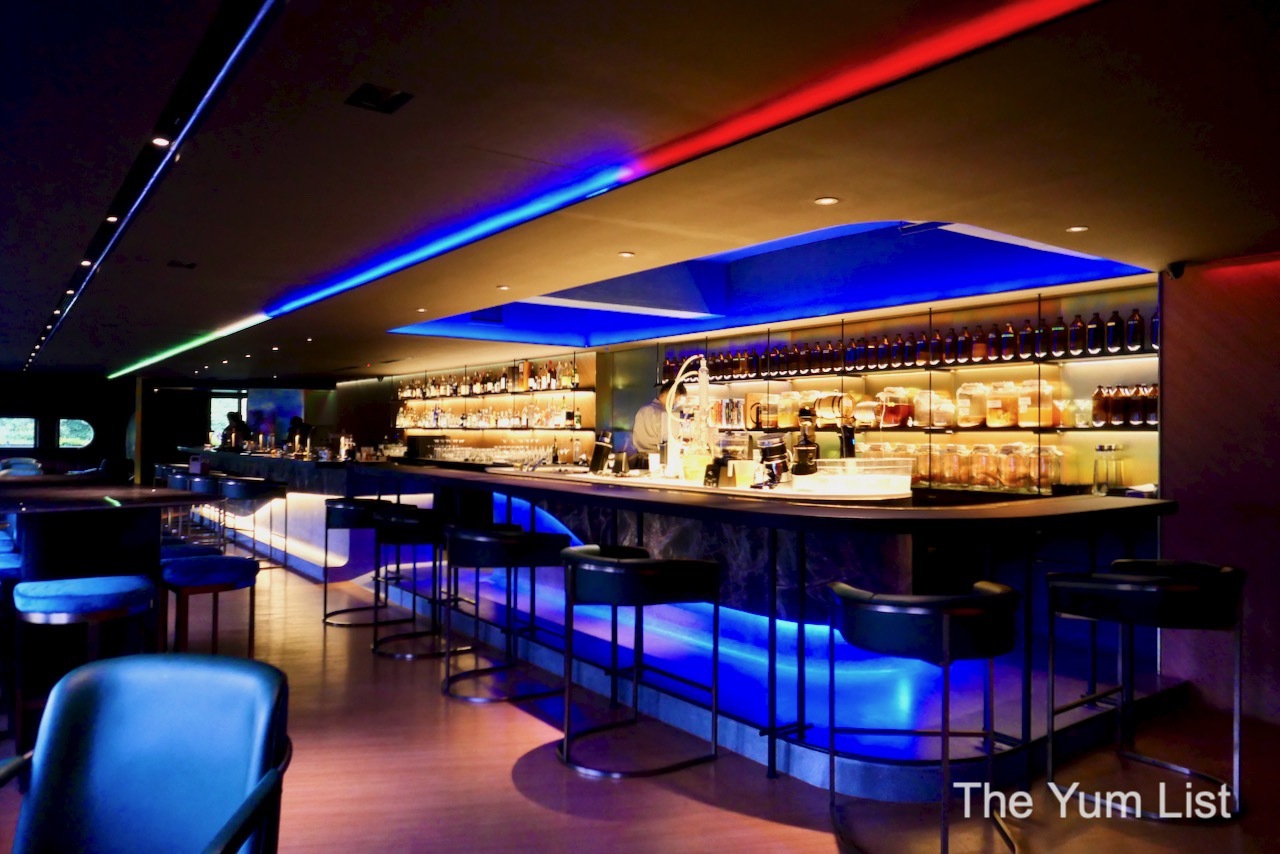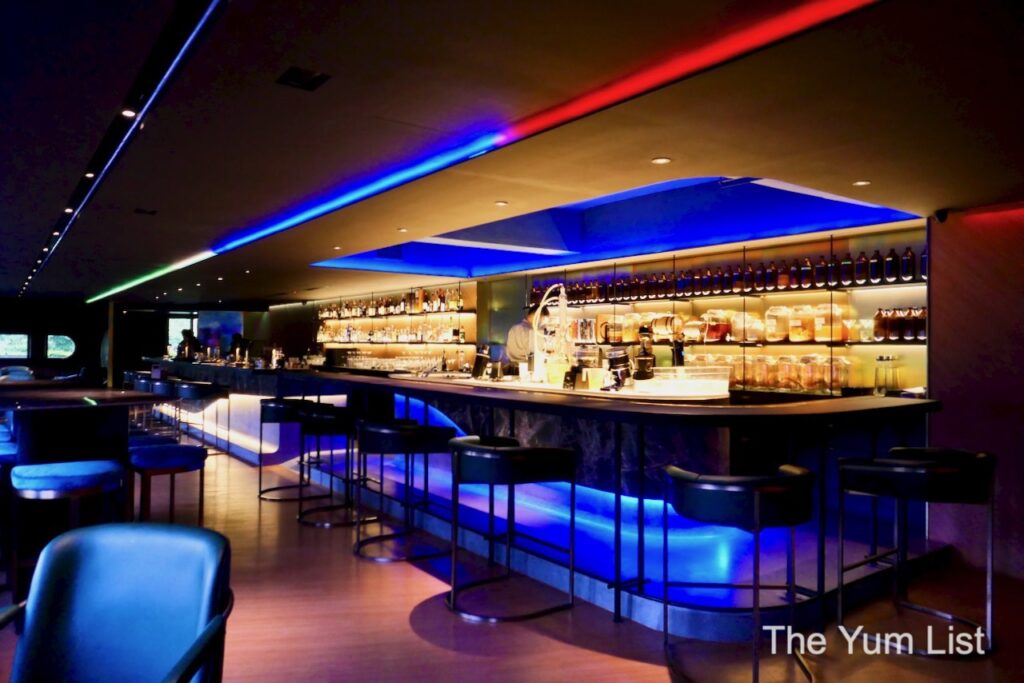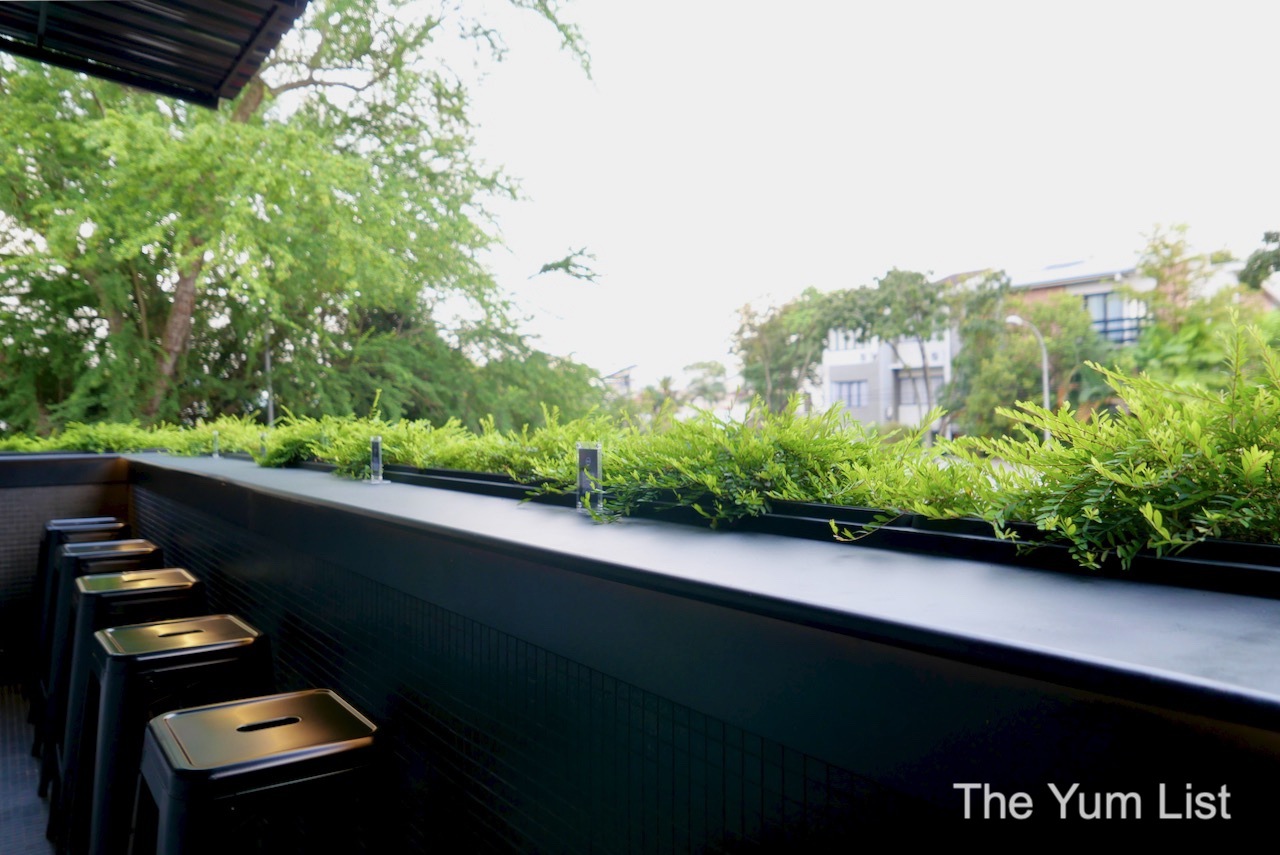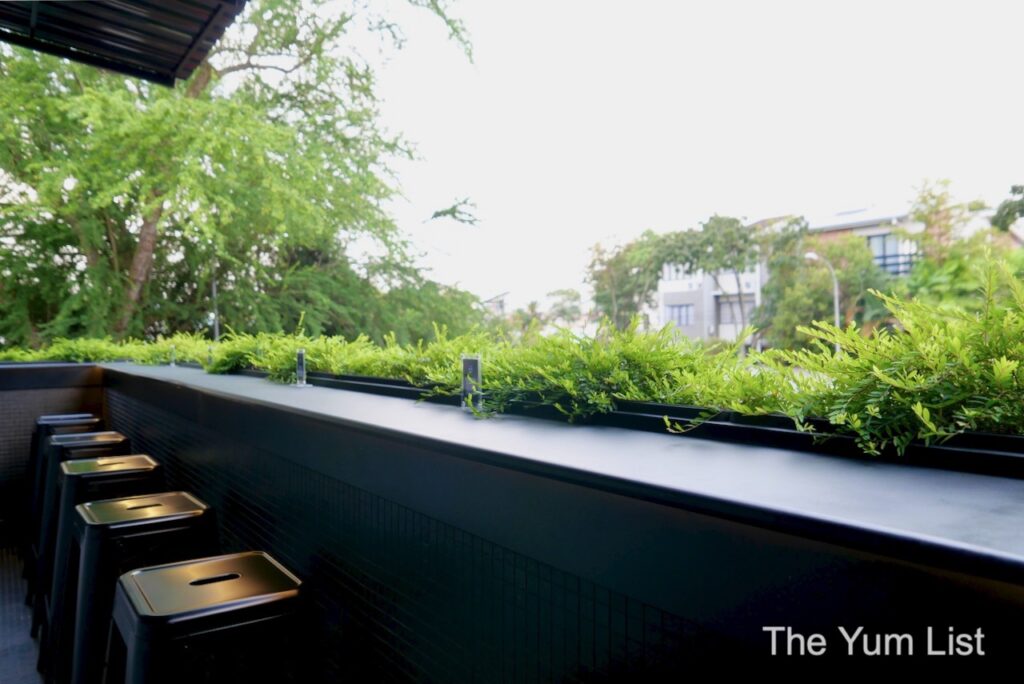 Reka:Bar Menu
Reka:Bar's main cocktail menu is the Domino Effect, a focus on "Permutation. Transformation. Evolution". Moving in an anticlockwise direction, a key element of each concoction then provides the highlighted garnish for the next cocktail, creating "a chain reaction of flavour". With twelve highly innovative offerings featuring indigenous ingredients, it is an ambitious undertaking. The second menu is the Spotlight Menu, iteration 1.0. Here, an expedition through the primary colours of Malaysia's Jalur Gemilang is underpinned by the motto: Unity, Purity, Riches and Strength. Each mission into alchemy is priced at RM45. Further computations to come.
Before embarking on our boundless voyage across Reka: Bar's chain reaction of molecular fusion, we begin with a refreshing palate-cleansing shot of house-fermented kombucha made from the cocoa husk, two types of tea, sugar, and each of the ingredients highlighted in the Domino Effect menu. It is then time to launch into our menu discovery.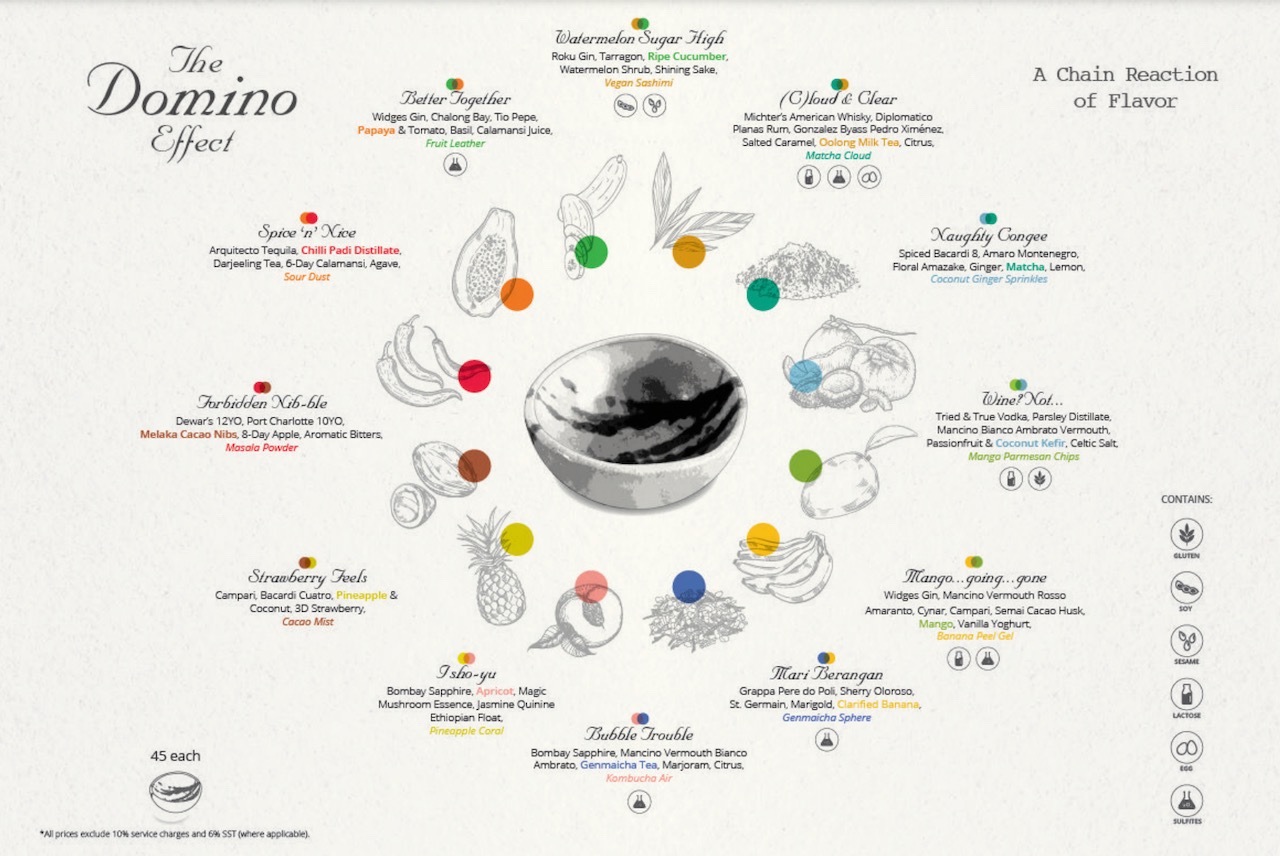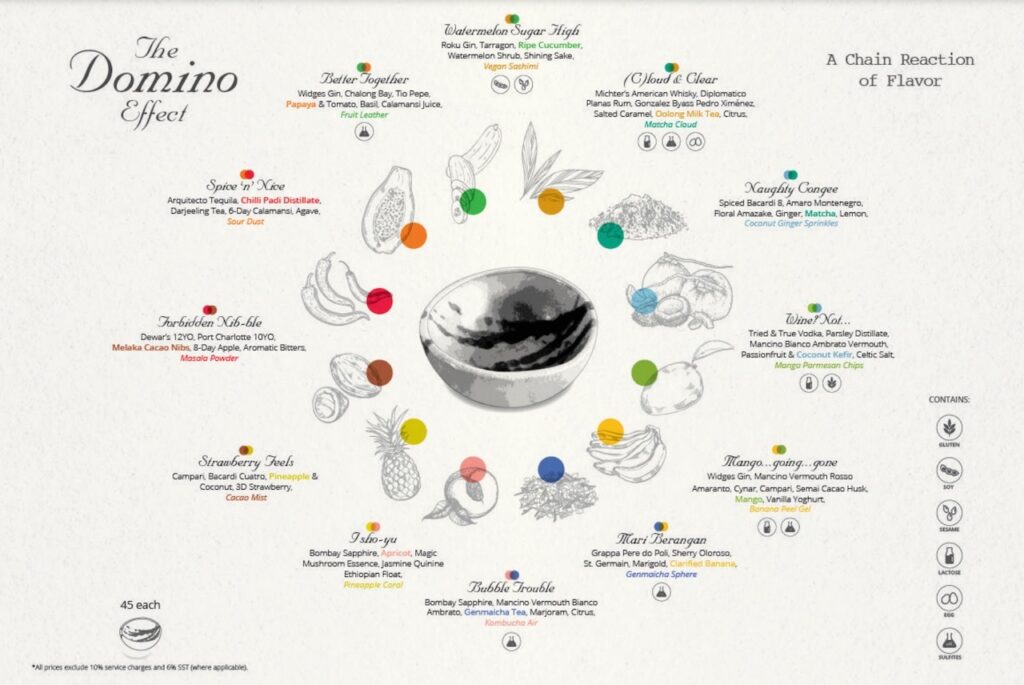 Wine? Not…
Designed to replicate the taste and feel of a New Zealand Sauvignon Blanc in cocktail form, the Wine? Not… is built on a vodka base redistilled with parsley, combined with a Celtic salt solution. The passionfruit and coconut kefir (pronounced ke-feer) fermentation allow for initial notes of tropical fruits and acidity, before giving way to the minerality of Mancino Bianco Ambrato Vermouth. The use of clean, crisp and creamy Tried and True vodka rounds out the Sauvignon Blanc likeness. Garnished with a dehydrated mango and parmesan chip, it is a wine and cheese pairing reimagined.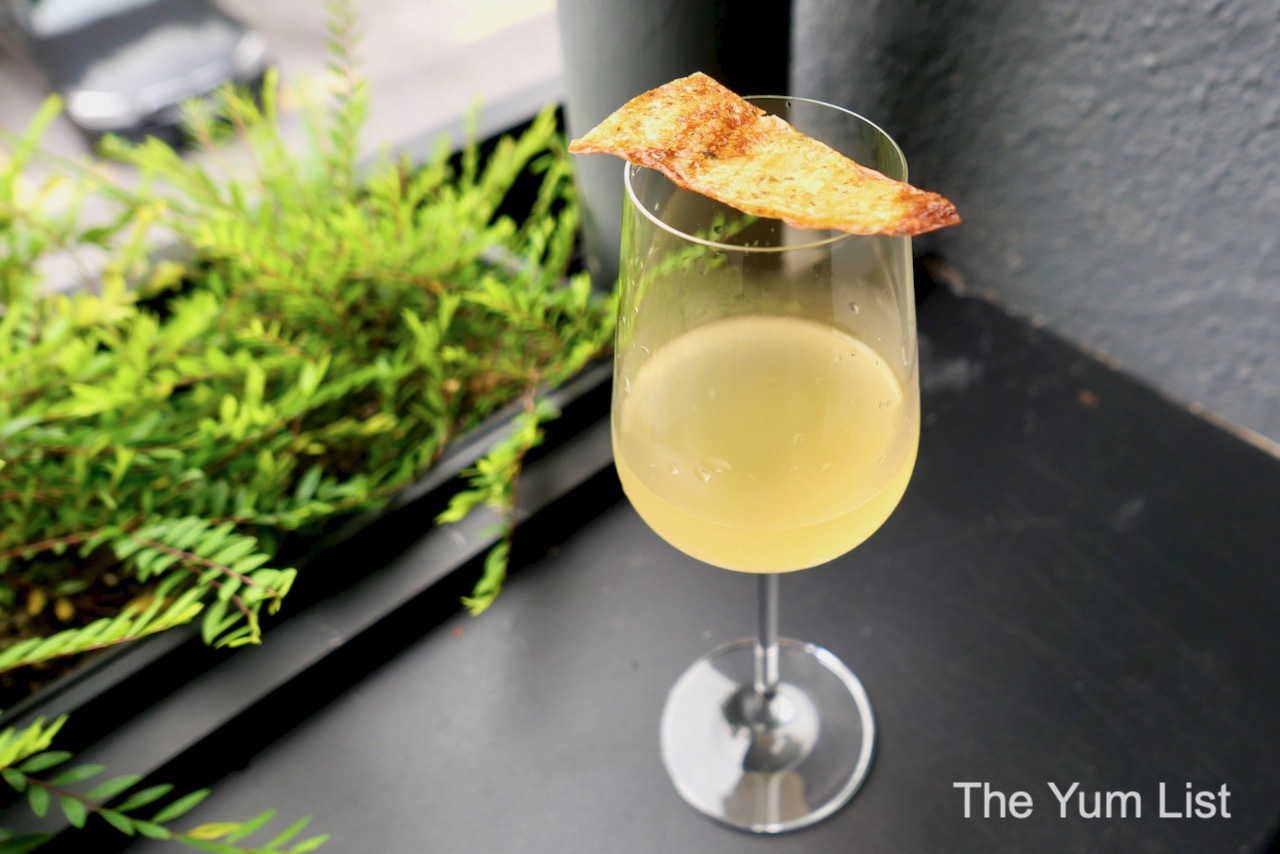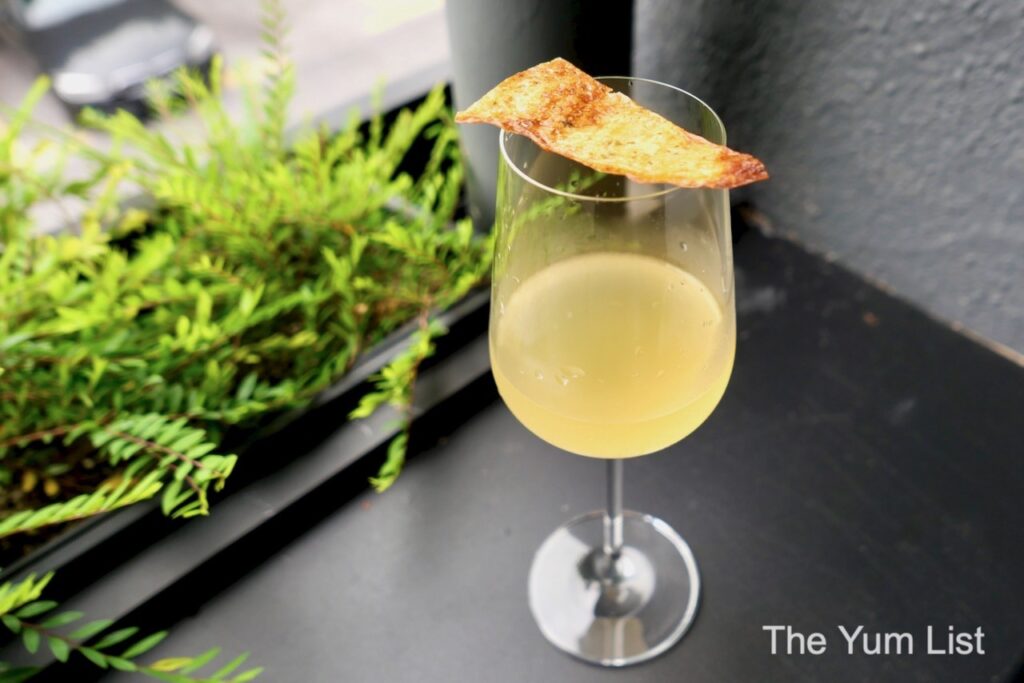 Naughty Congee
A floral amazake, or Japanese steamed rice fermentation, is the key component of the Naughty Congee. Made with a mixture of chrysanthemum tea, the amazake provides a slightly thicker textured base for the spiced Bacardi rum, matcha, torched ginger, lemon, and Amaro Montenegro, with its vanilla, orange peel, and eucalyptus tones. Served in a chilled hand-glazed pottery cup with a perfectly formed large clear ice cube, it is sprinkled with a garnish of toasted coconut and ginger to play off the fermented coconut milk from the previous Wine? Not…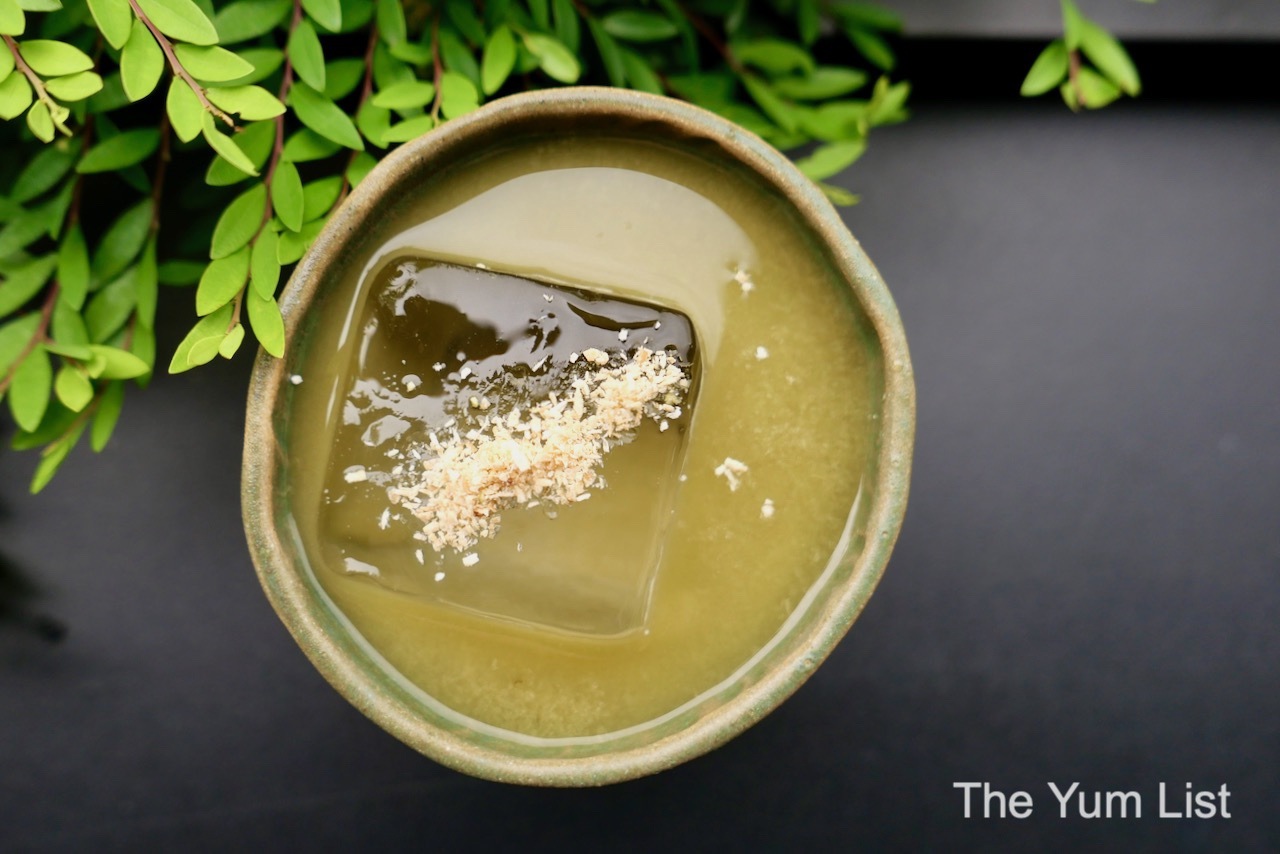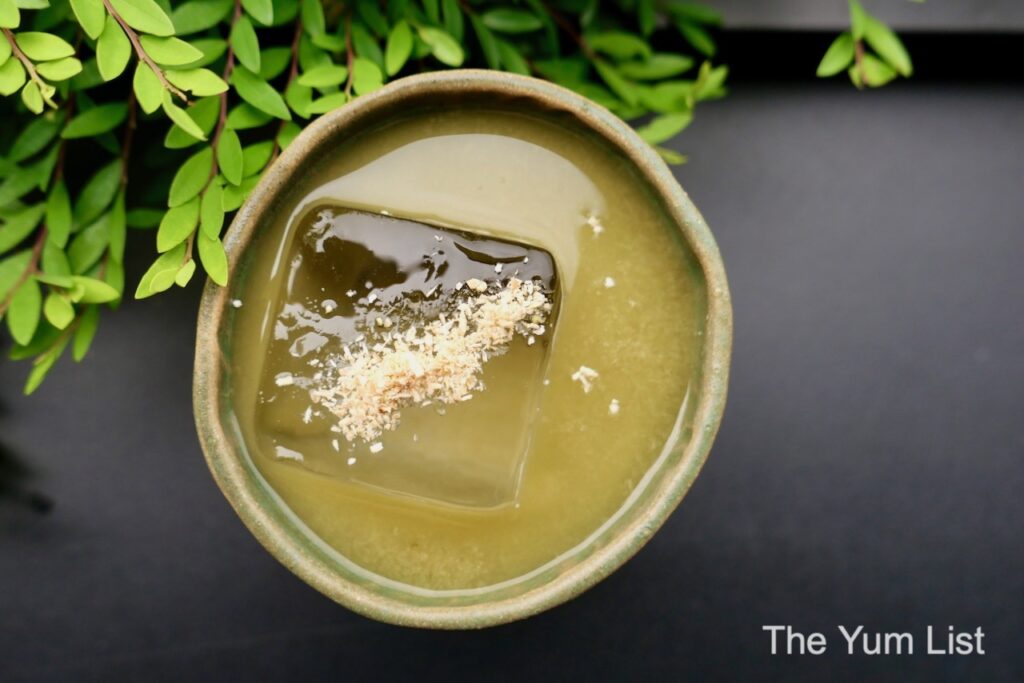 Cloud & Clear
The beauty of a chemistry lab on-site means flavours at Reka can be intensified, purified and concentrated in unexpected ways. The Cloud & Clear is a combination of Michter's American Whisky, fortified Spanish Gonzalez Byass Pedro Ximénez sherry, and Venezuela's famous Diplomatico Planas Rum. Usually, three distinct spirits with strong personalities would be overpowering in a single glass, but Reka: Bar has found the sweet spot, literally. A partially dehydrated meringue dusted with matcha is taken alongside – a sip and then a bite. Clarified salted caramel, oolong tea and citrus provides a rich, spicy, caramel finish. It is a smooth, adult dessert cocktail with a serving of tea.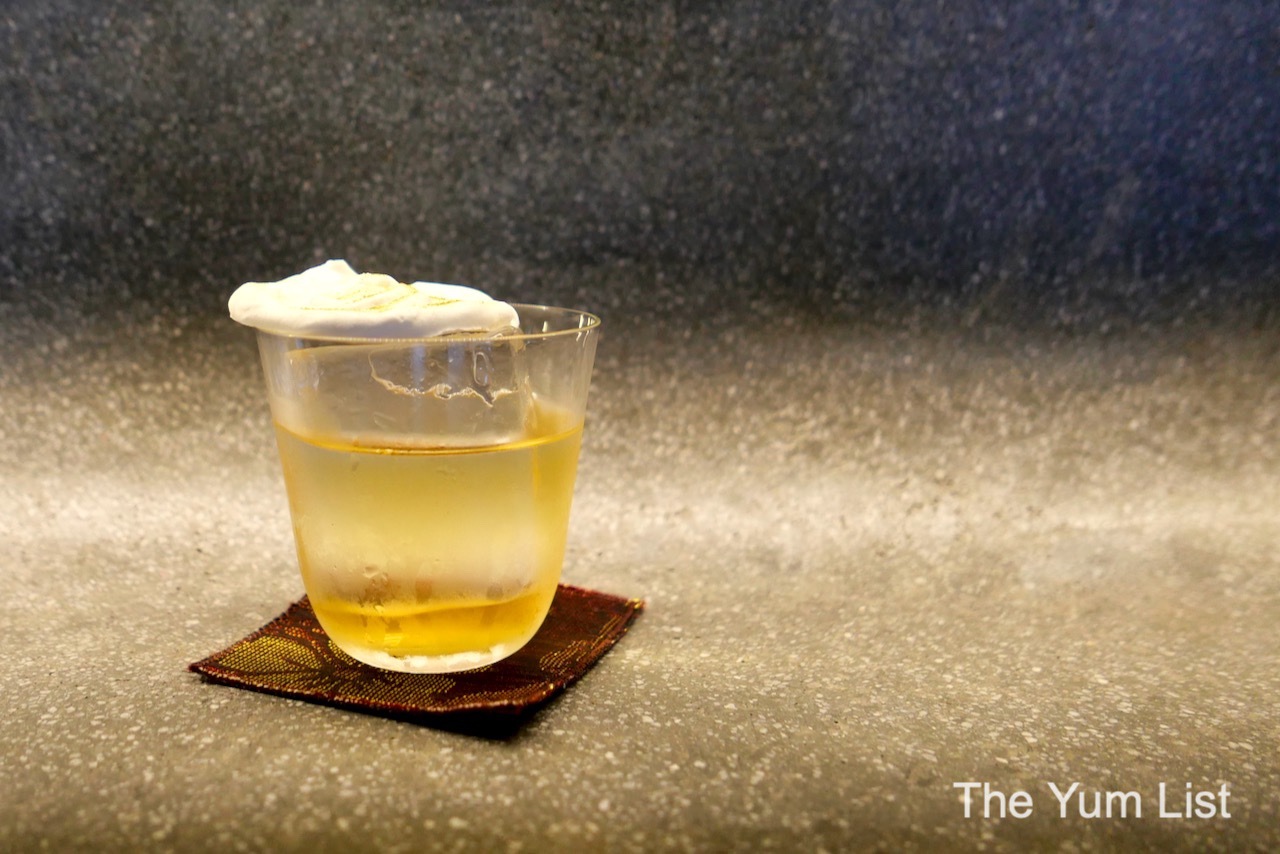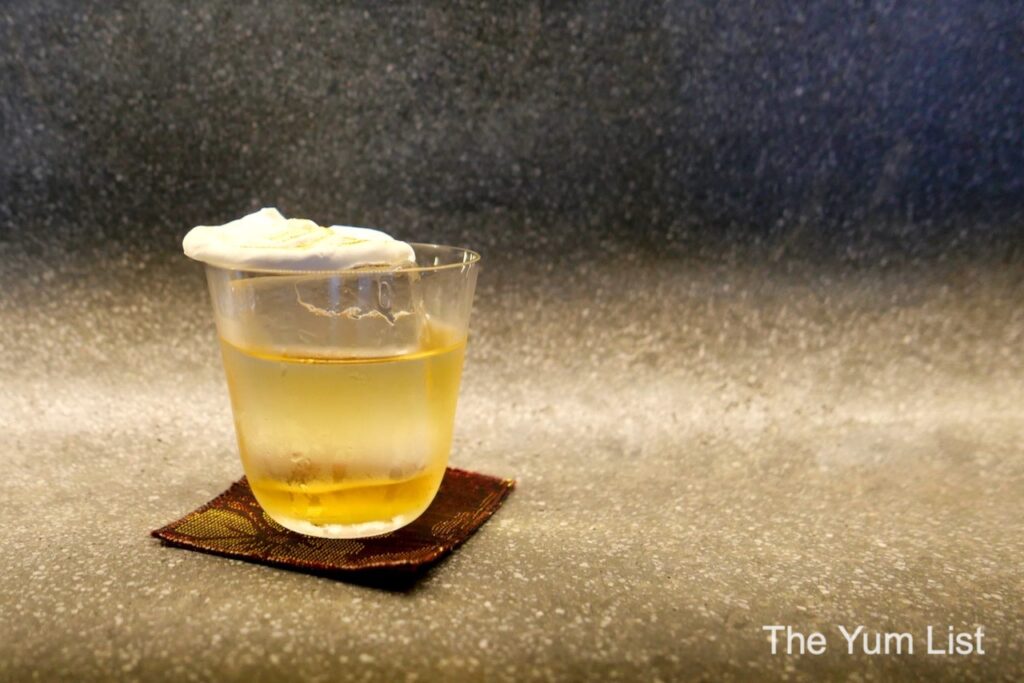 Watermelon Sugar High
Our final foray into The Domino Effect menu is Reka:Bar's Watermelon Sugar High. Prior to tasting the drink, the garnish requires our full attention. Vegan watermelon sashimi is coated with an umami blend of shitake, balsamic vinegar and soy sauce, dusted with oolong tea and sesame seeds. Complex and moreish, it heralds the drink properly. Joel explains the base is Roku Gin steeped with organic, rich tarragon sourced from the local gem, Little Farm on The Hill. This produces a gin with an incredible and powerful anise liquorice taste. Joel allows us to take a sip of this house produced reaction. I would easily buy an entire bottle to drink on the rocks. But Reka does not stop there. A house-made shot of pure watermelon essence with coriander seeds and grape is amalgamated with twelve-day lacto fermented ripened cucumber and sparkling sake. I cannot equate the taste to something similar. It is a creation with no equal.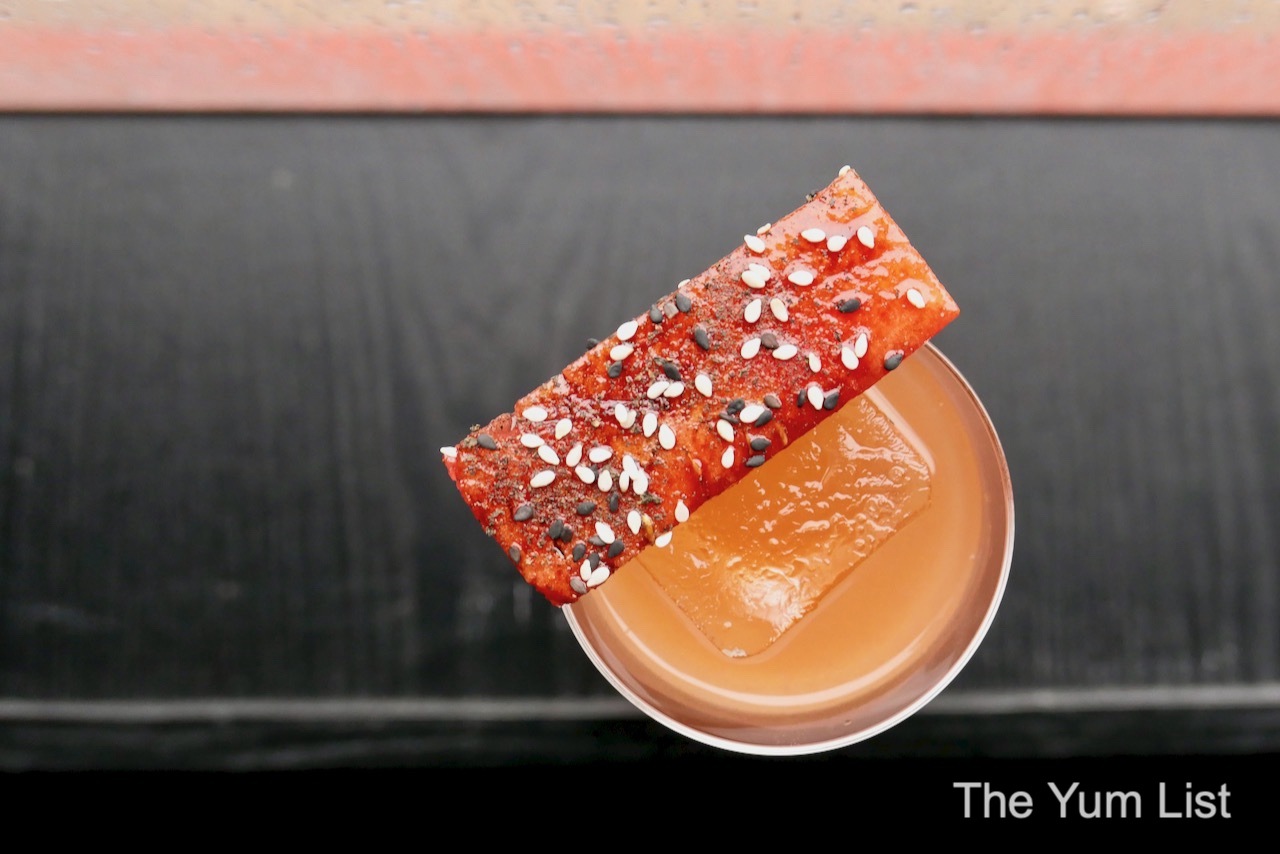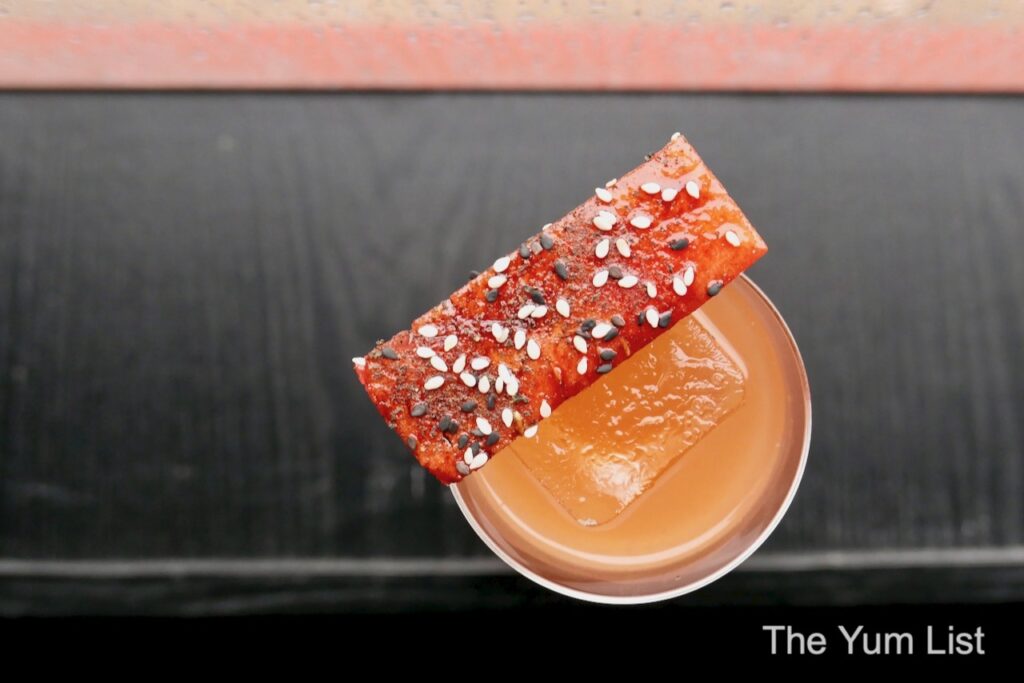 Reka:Bar Food Menu
To aid with further alcoholic experimentation, Reka:Bar has a meticulously planned menu of snacks on offer. The selection is a light, yet filling, accentuation of well thought out flavours. The Unstoppable Chips (RM18) are made in house and are lightyears from your usual store-bought packet. A healthier option, you can eat the whole bowl of three varieties without the guilt: Pulut hitam, or black glutinous rice, pickled mustard greens, and chia seeds. Each key ingredient is blended with flour, sliced, dehydrated and either fried or roasted.
A Norwegian potato pancake or Lefse act as a taco topped with tatake trout in the Reka: Trout (RM48). The trout is marinated in a miso yoghurt and topped with a heaping of julienned mango kerabu and a touch of dried shrimp and chilli. The smokiness of the torch seared trout is beautifully matched with moments of sour, fresh, and umami on the palate.
Scrumptious morsels of Popcorn Chicken Wings (RM23) are the ultimate drinking companion, particularly for those who love the juicy burst of a chicken wing but are not fussed about messy fingers. I ask Karen what's in their addictive secret sauce. With a twinkle, she hints at sriracha, lime, mayonnaise, sugar and salt, but refuses to reveal all of the secrets within. They must retain some enigma after all.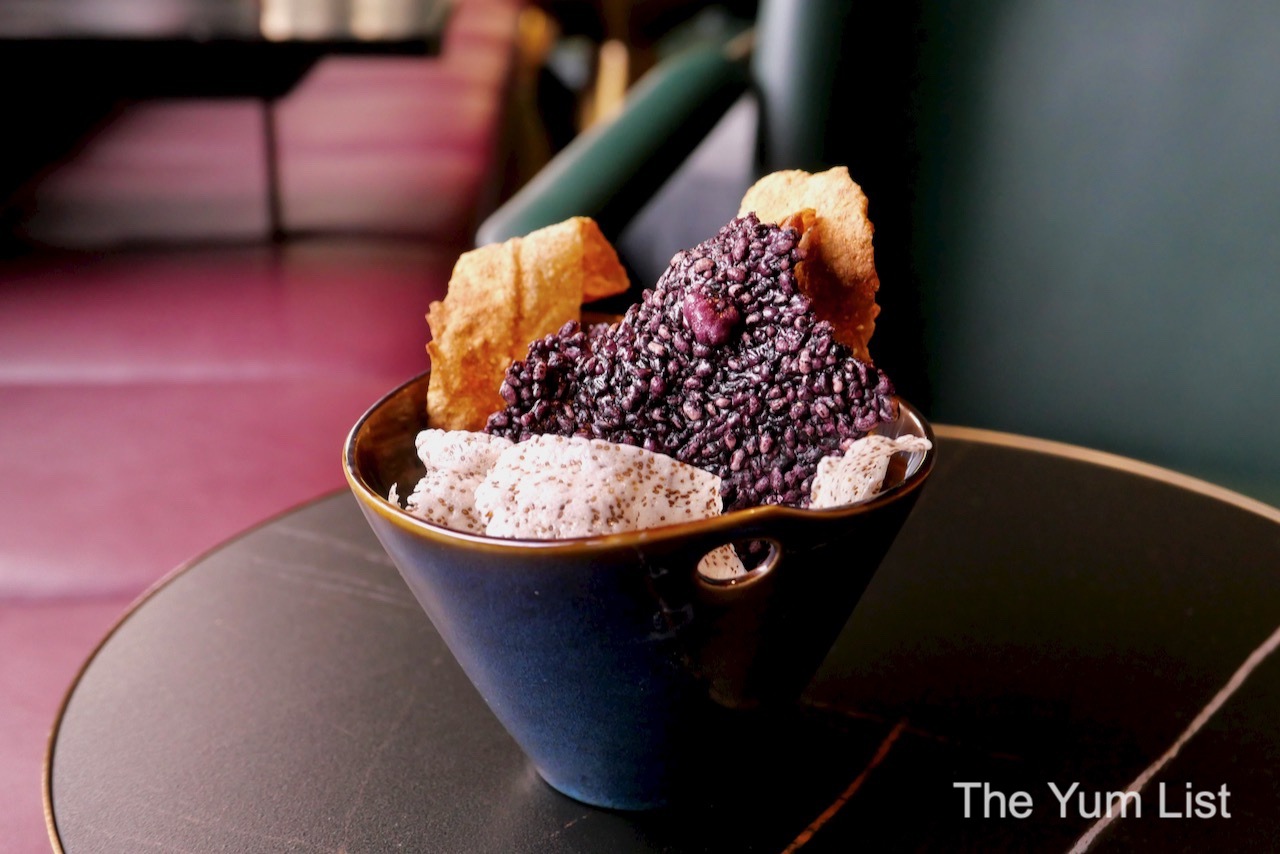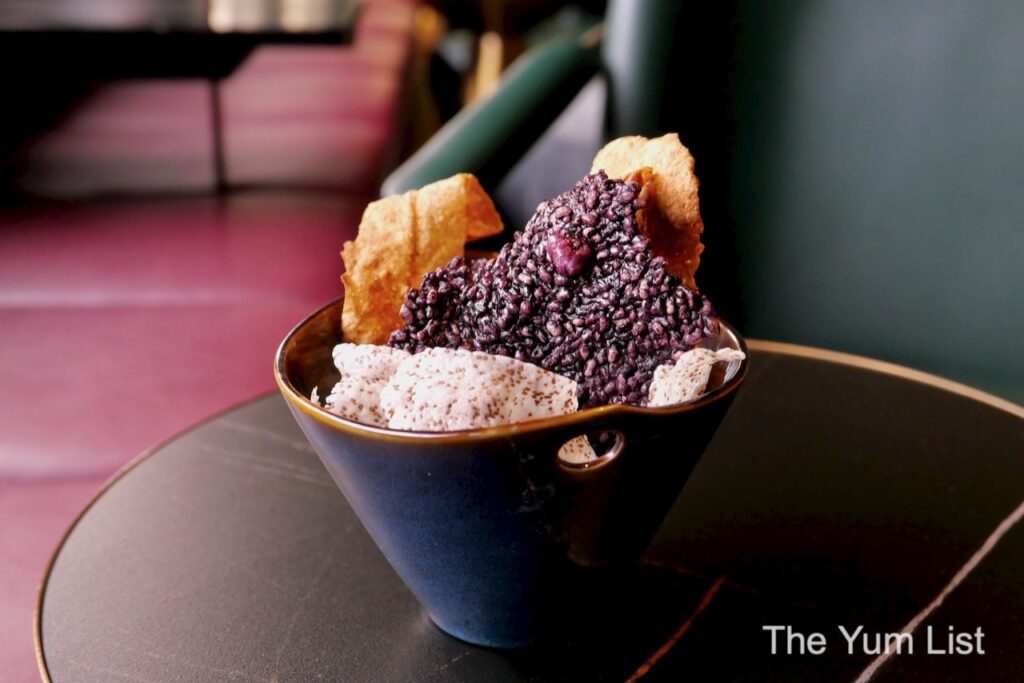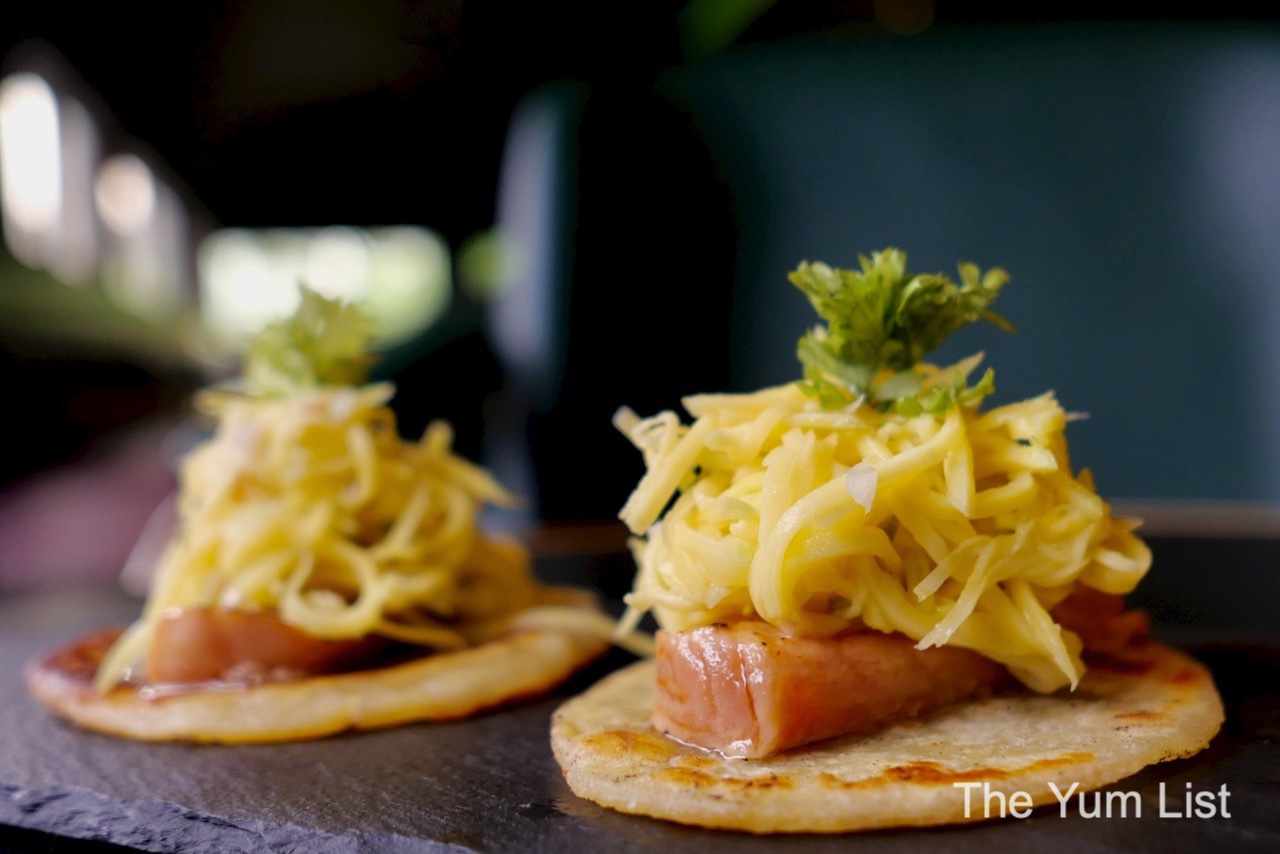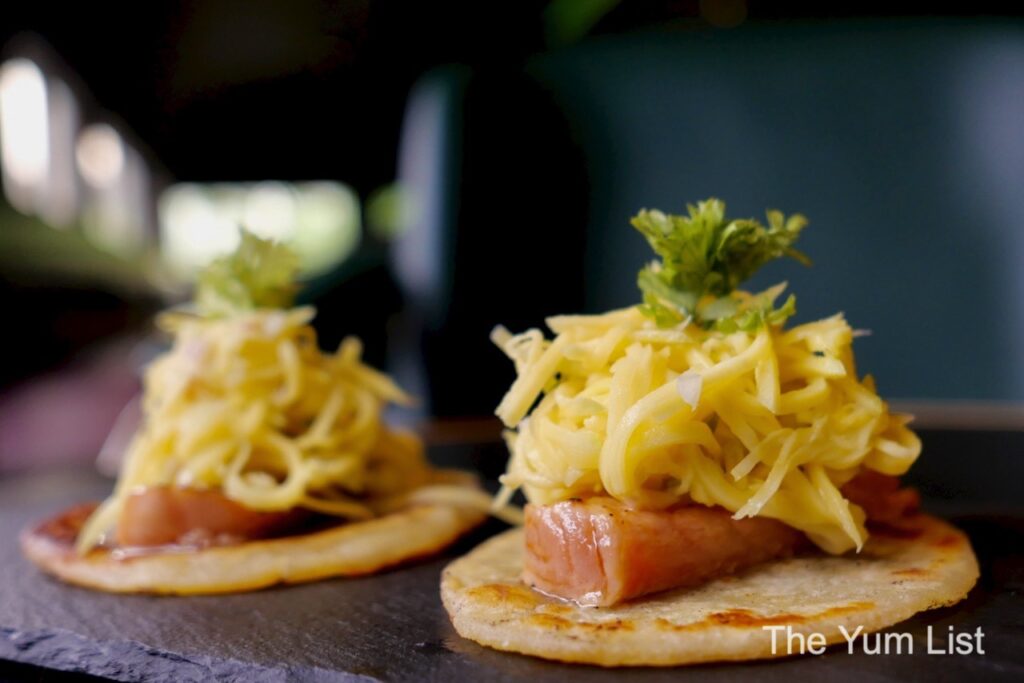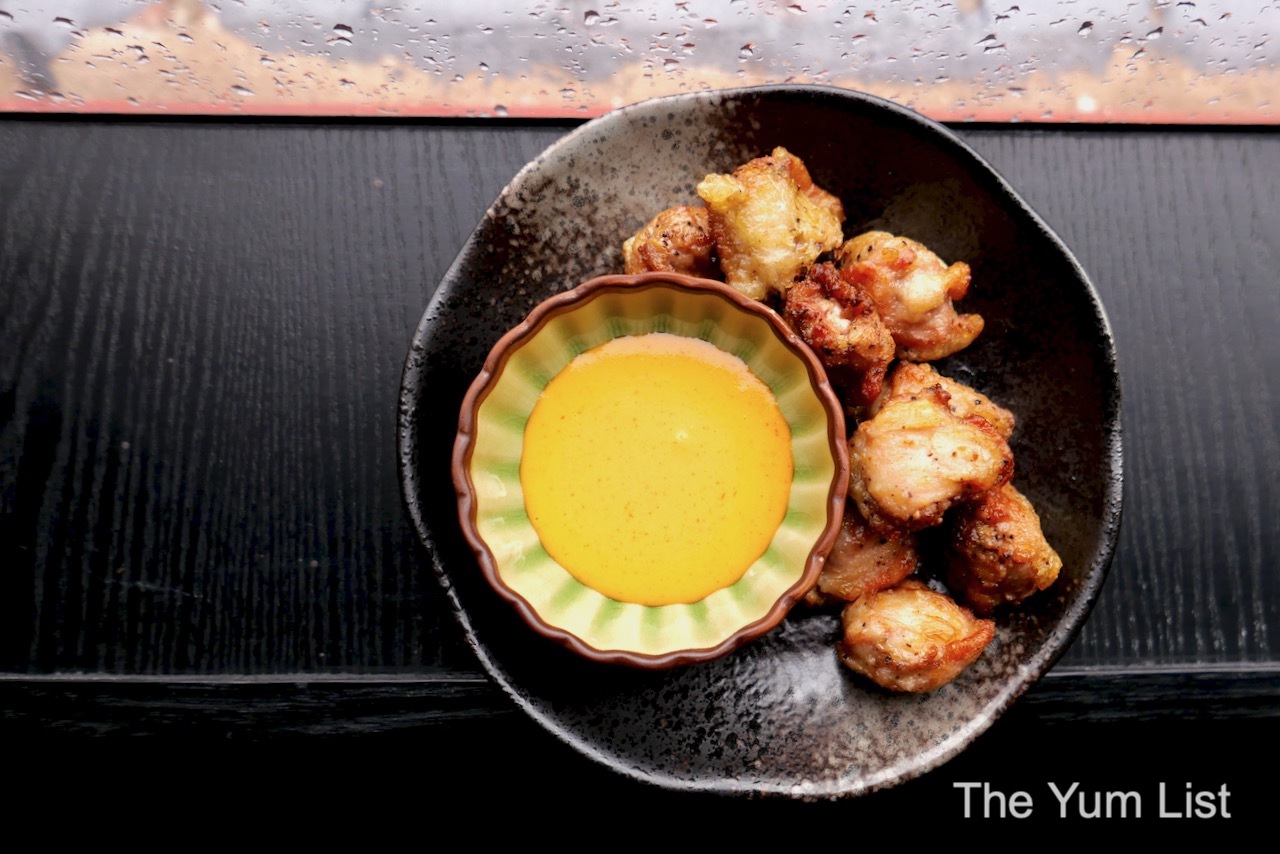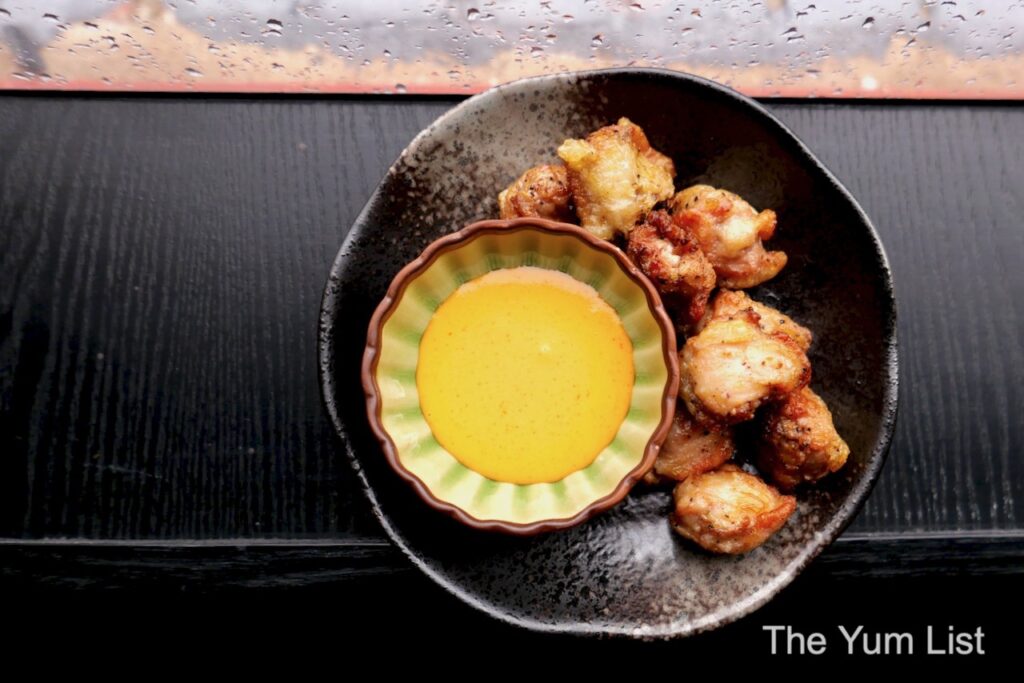 Dessert
For the sweet tooths who like to take a little dessert with their potions, we try both their menu items (RM20 each). The Chinatown Rum and Raisin is a play on tau fu fa. Tofu ice cream is mixed with a hint of longan and a splash of Diplomatico Planas rum, topped with a caramelised carrot marmalade. Each mouthful feels like an array of Malaysia's best local dessert destinations have been beamed straight into your mouth. The Chocolate Tart 5.0's chocolate ganache is injected with rich orange, a sourdough biscuit base, and punchy mixed berry sorbet. The orange and berries enliven the decadent chocolate, preventing it from being too deeply overpowering.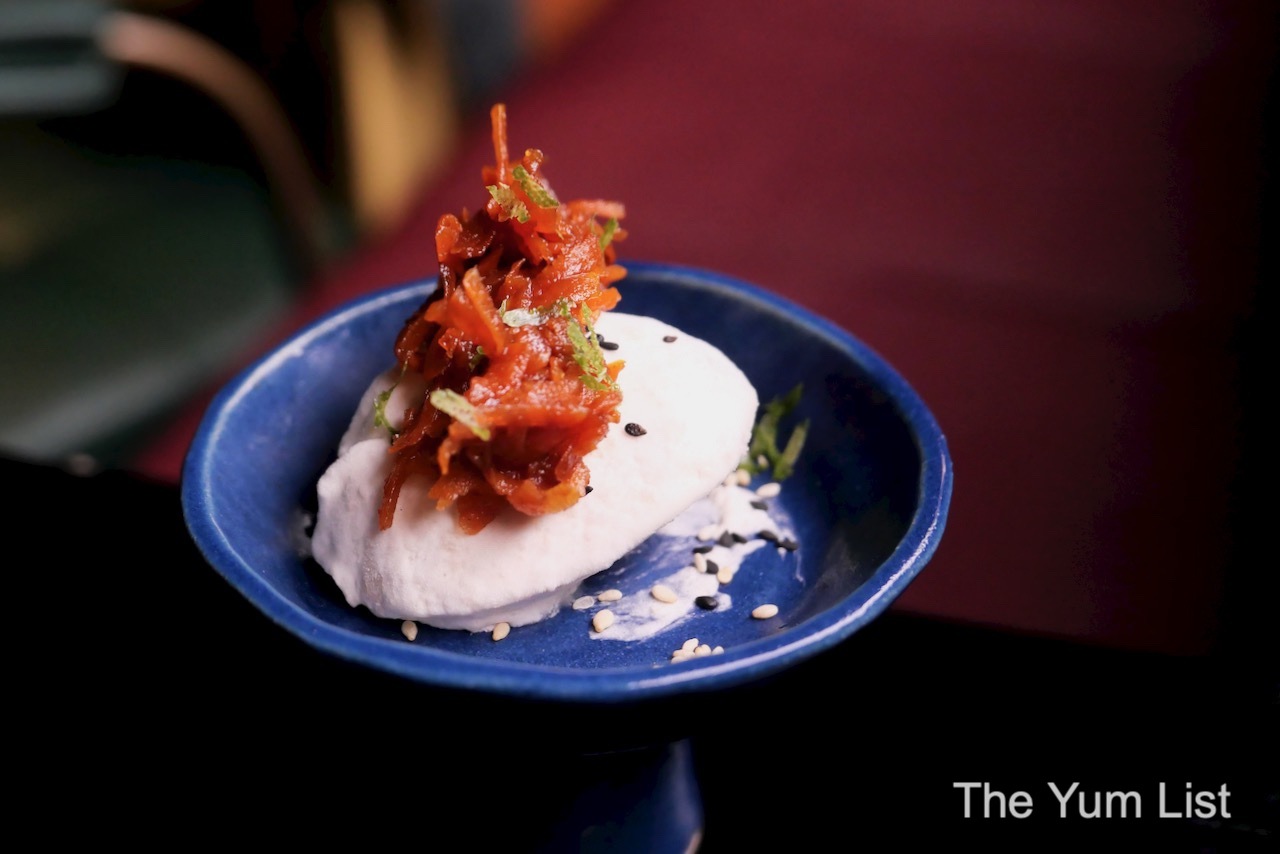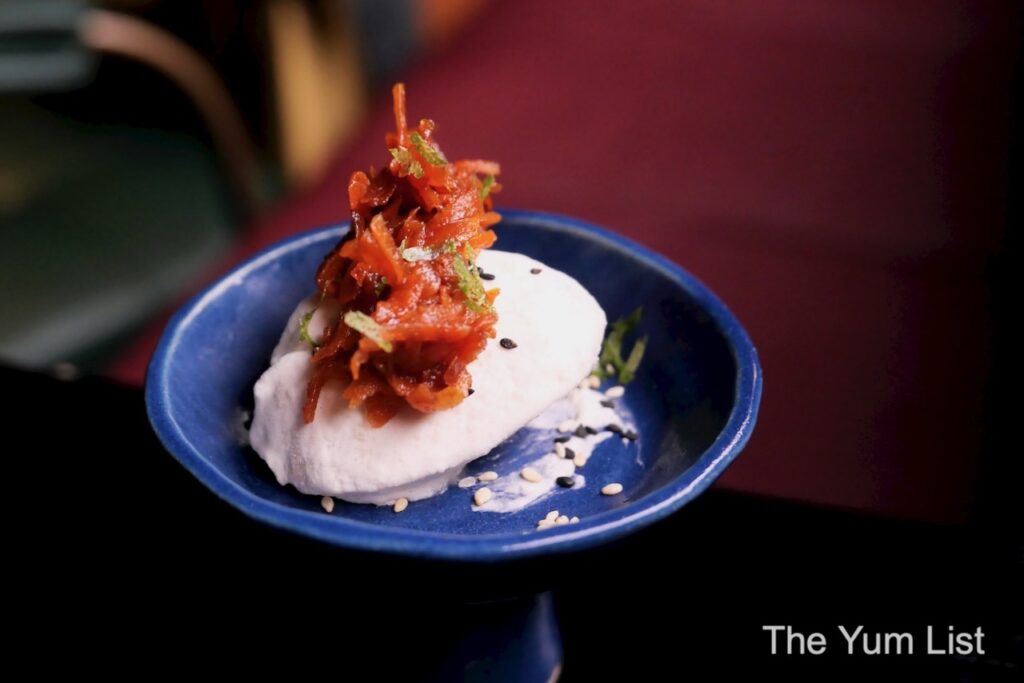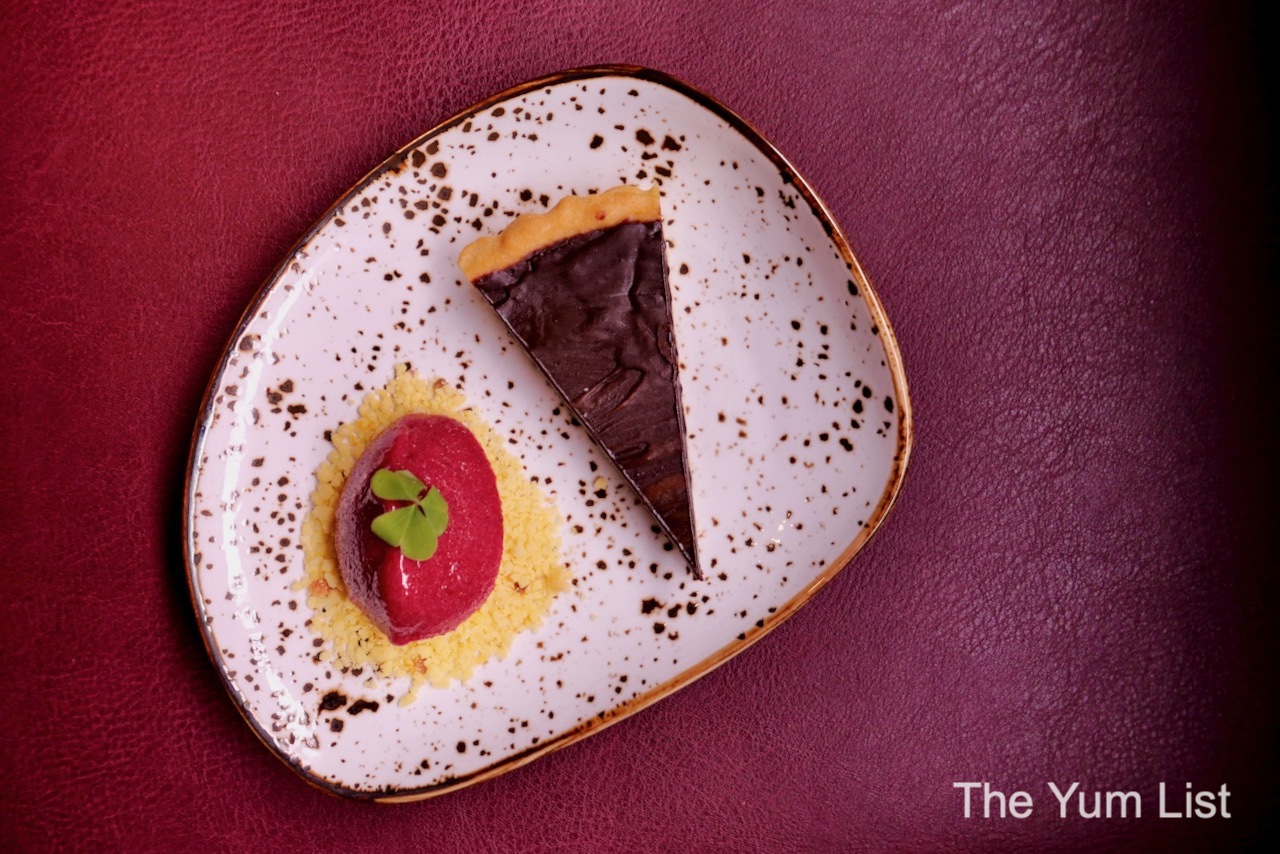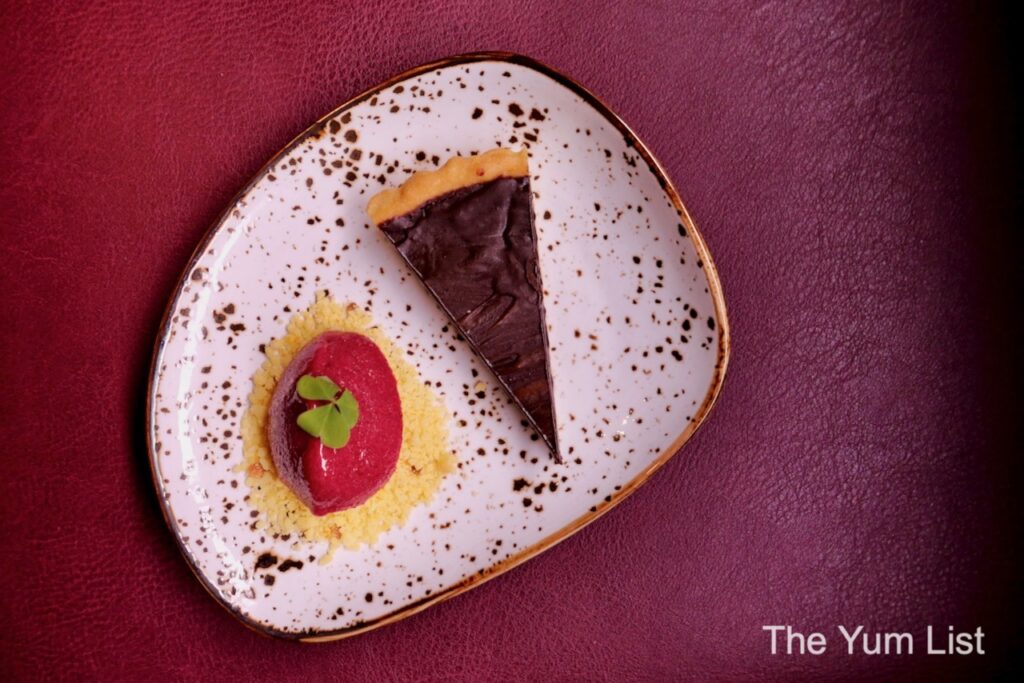 Reka:Bar Spotlight Menu
Ready for some final imbibements, we move onto the Spotlight Menu 1.0. The 1.0 hints at further highlighted menus in the future, and Giovanni tells me frequent visitors can expect to immerse themselves in new chemical experiments and scientific forays every few months.
Dusun
The Dusun has three primary ingredients: passionfruit, jackfruit and durian. Joel assures us this is designed to be enjoyed even by non-durian lovers. A tempoyak of fermented durian captures the essence without the pungency and is mixed with a tuak rice wine, jackfruit soy milk, passionfruit and Arquitecto Blanco Tequila made from high altitude grown agave for a purer flavour. Joel spritzes his own aromatic garden mist fragrance to eliminate any residual king of fruit aroma – a delightful inhalation of hibiscus, cloves, orange peel and spices. A mouthful is the embodiment of its namesake Malaysian tropical orchard.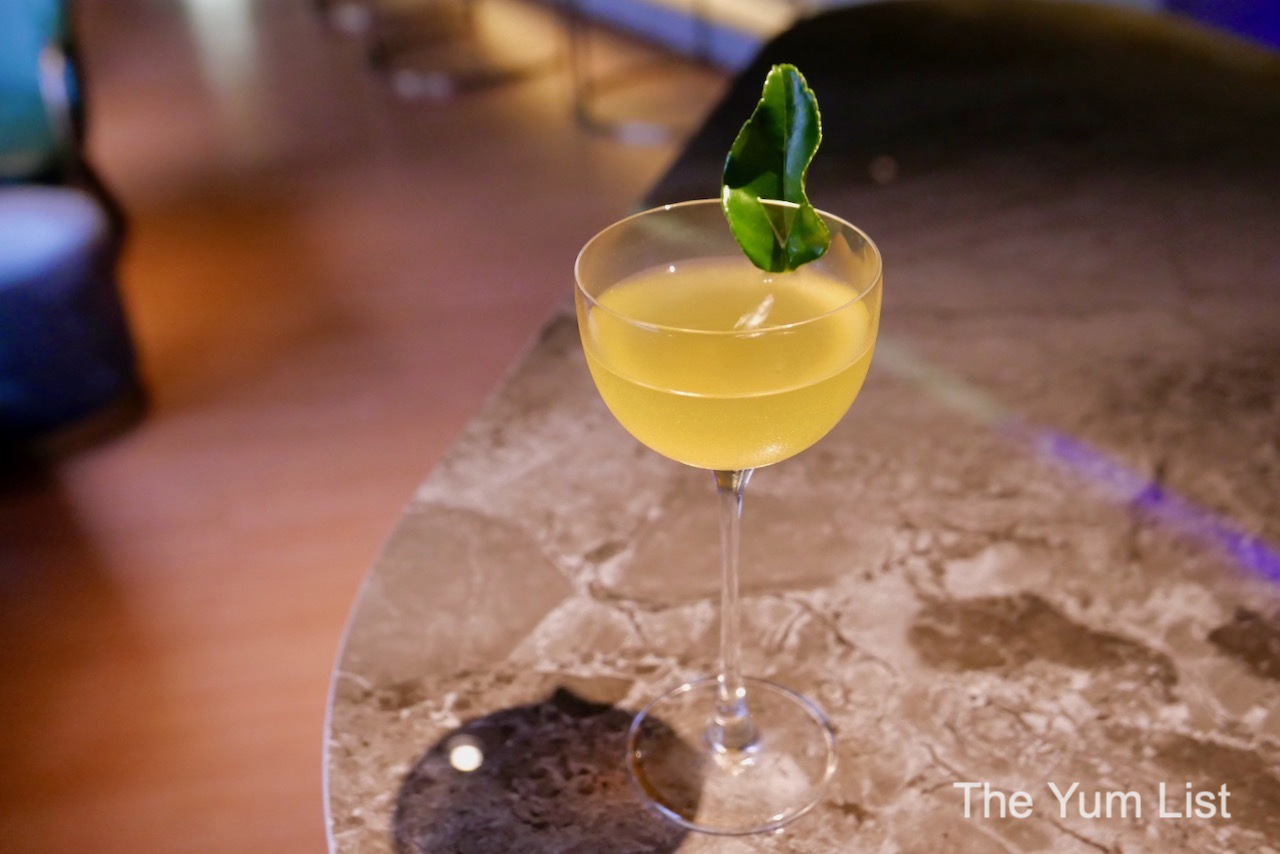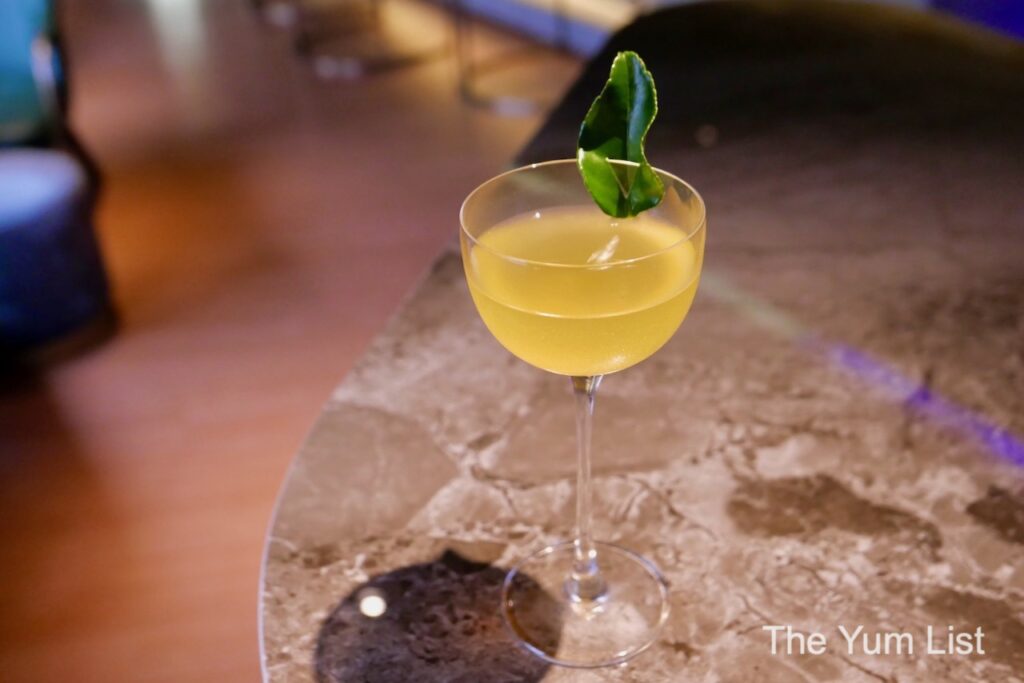 Drink Your Toast
Lastly, the molecular fusion is rounded off with the Drink Your Toast, the perfect nightcap. Never mind the visit to the kopitiam in the morning, Reka: Bar has captured it in a glass. Malty Brown Butter Bols Genever is infused with the tastes and aroma of toasted white bread and combined with pandan, local goat's milk and cascara, or coffee husks. It is warm, spiced, liquid comfort. A wafer-thin biscotti garnish is spread with the smokey bacon flavour of a lapsang souchong tea spread.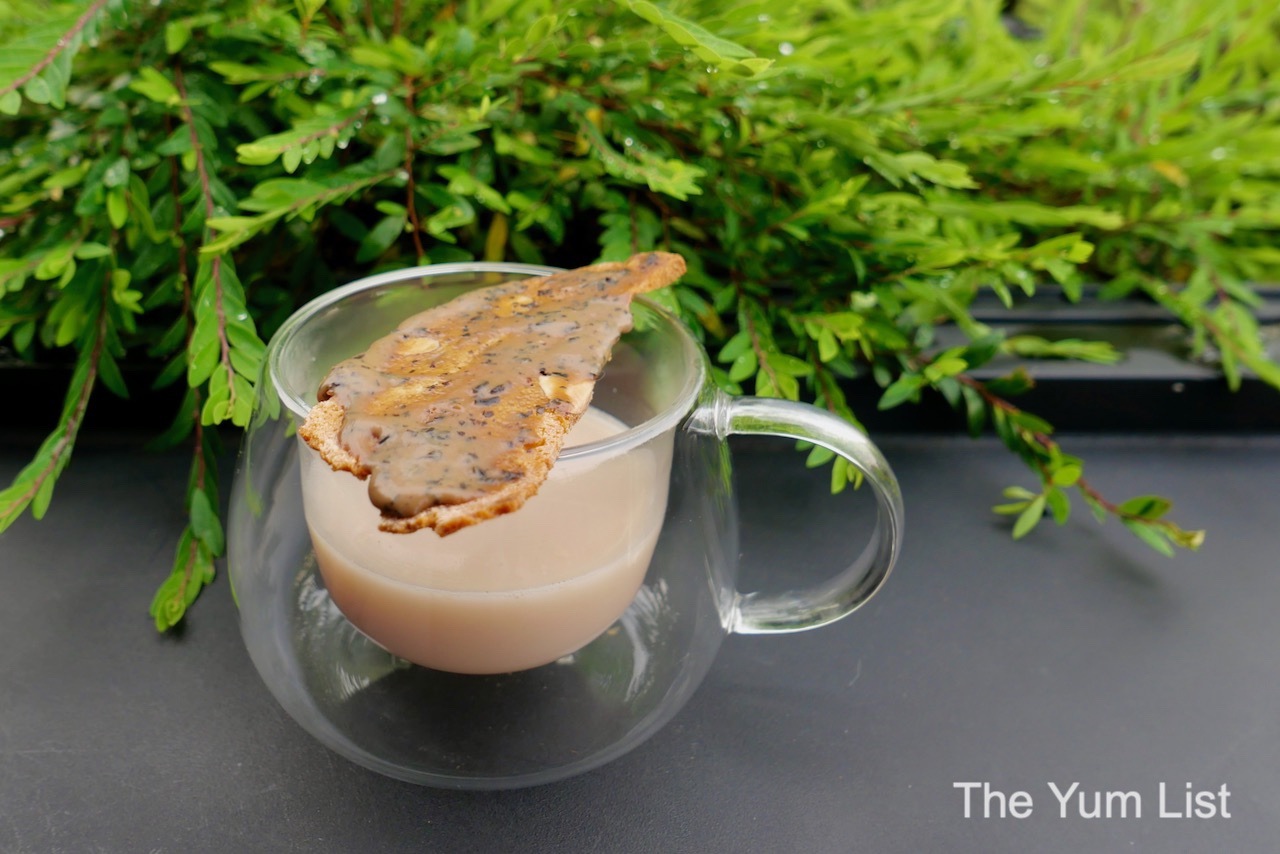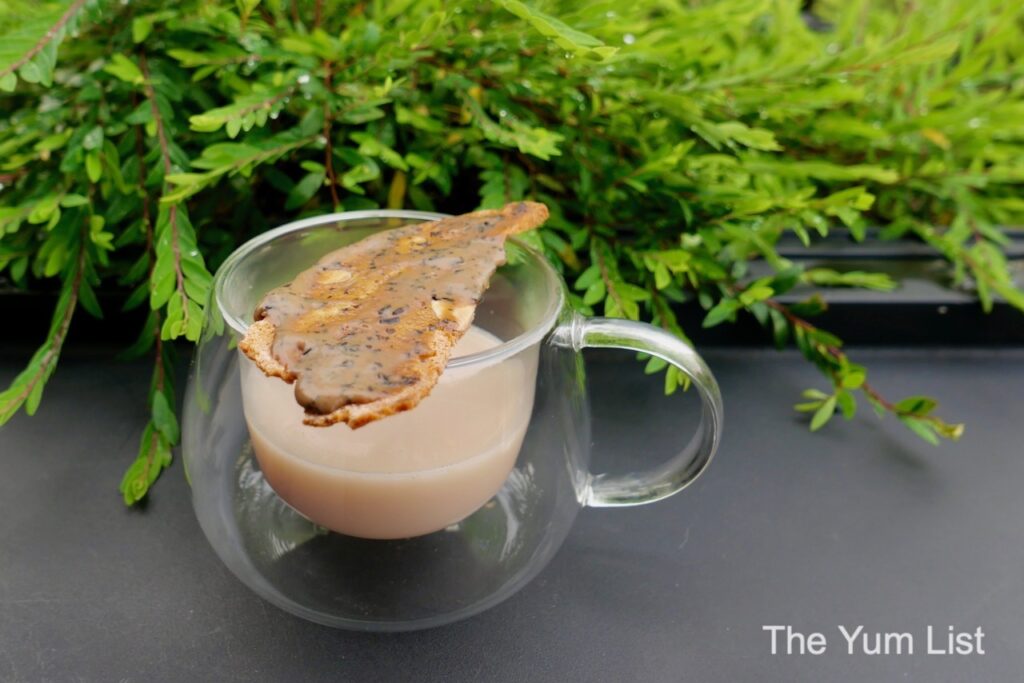 The Playground
As key advocates of the scientific method, Joel invites us over to the playground for a quick exploration. An intimate space despite its central location, this is the crucible where the big bang moments of creation take place. The methods of distillation and fermentation occurring on-site do not produce any alcohol. Instead, they are used to extract the purest forms of flavours to pioneer concoctions and test the boundaries of what is known and understood about the craft of cocktail making. The resultant liquids are added to or infused with tequilas, gins, vodkas and other alcohol bases. The science is fascinating, and staff are highly knowledgeable and willing to impart their cutting-edge wisdom to interested patrons.
Joel explains the sculptural looking rotary evaporator works to extract flavour through a vacuum, allowing for optimal results at lower temperatures, meaning the initial fruit or plant is not as damaged or affected by heating. Enzymes are added much like the traditional use of egg whites in wine production, breaking down cell walls to improve clarification, filtration and yield. Reka: Bar's processes also produce less waste. We try a chilli distillation, and while the herbaceous notes are forward on the nose, the taste is sweeter, almost floral. Likewise, a sip of banana juice provides a super concentration of intense flavour, as if 20 bananas had been crammed into each drop.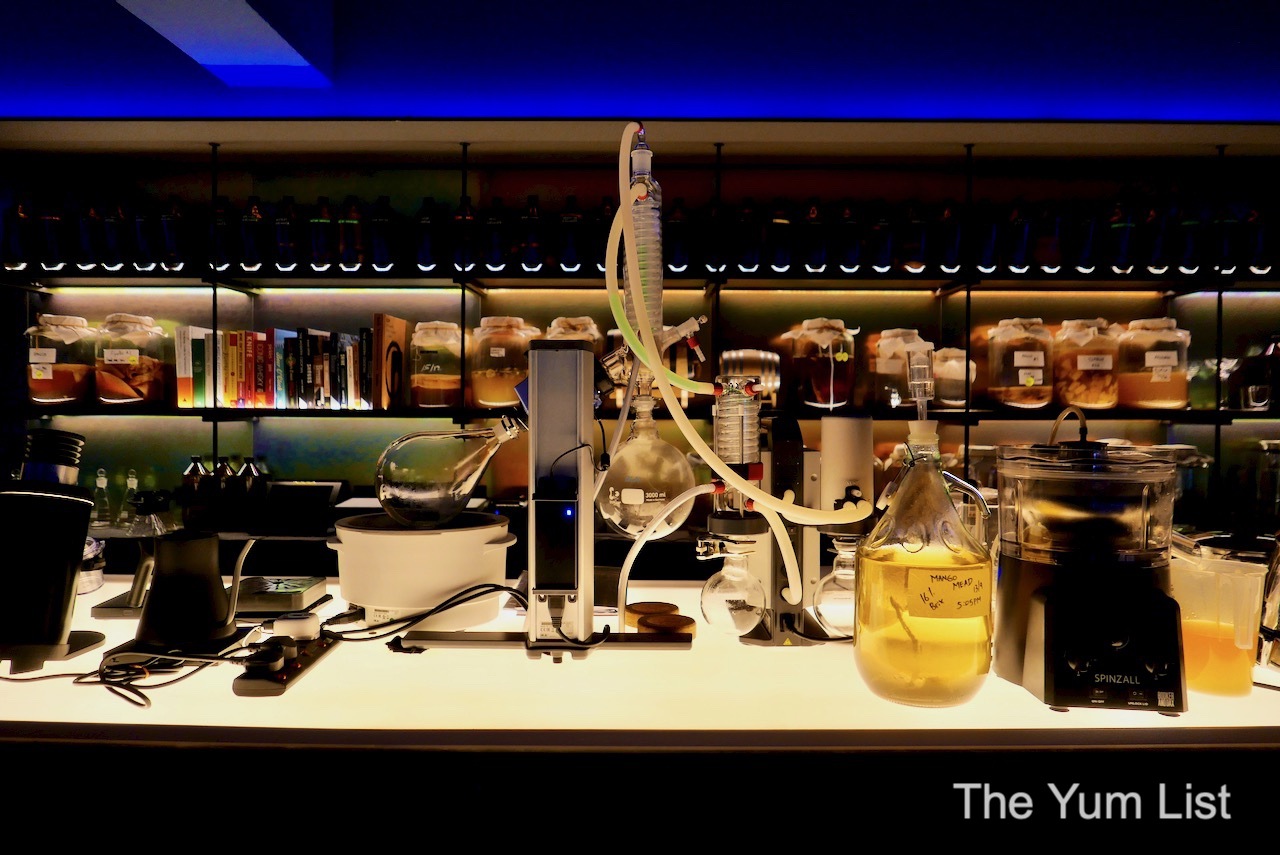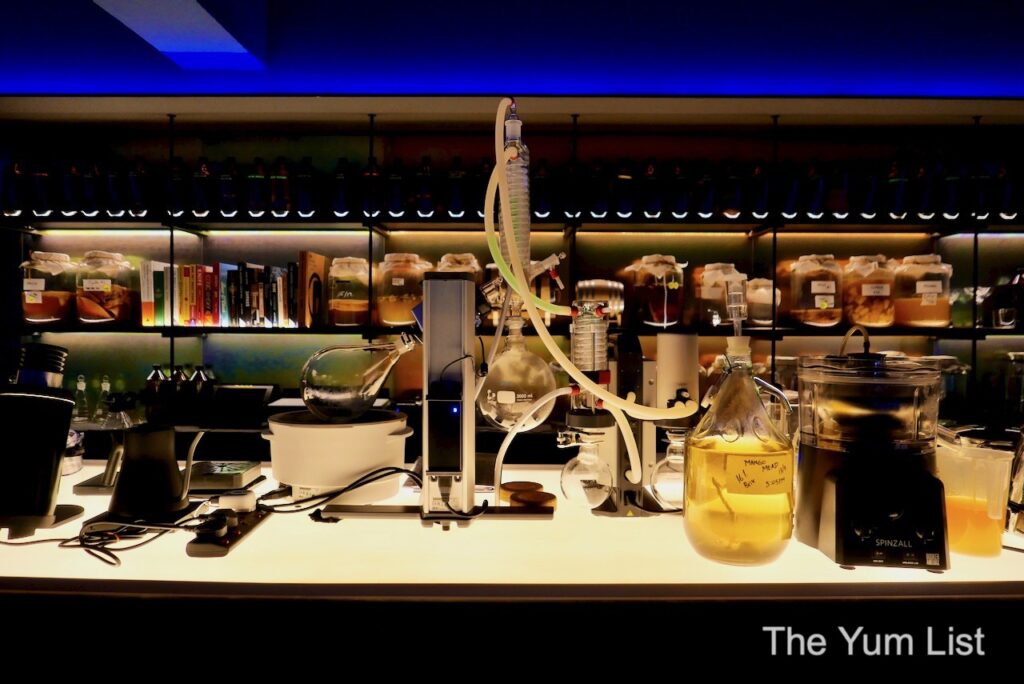 Reka:Bar – More on the Menu
Reka:Bar also has an impressively curated coffee roast selection, making it an excellent choice to begin your night after a long day at work. "A lot of love goes into every one of our espresso martinis!" Joel quips as he guides us through their coffee brewing methods. They also have a noteworthy list of aperitifs, digestives, red and white wines, whiskeys, and fine and rare fortifications.
Having traversed multiple worlds on Reka's journey of discovery, we are transported back to present-day KL. Minds full of curiosity and awe, we feel we have only just begun our interstellar voyage at the hands of our fearless captains. Boldly going beyond the bounds of what we previously deemed possible, it will only be a small jump in time before the exciting outer edges of space call us back on our next mission at Reka: Bar.
Reasons to visit Reka:Bar: Geeking out over the science behind great cocktail making! The Naughty Congee, Cloud & Clear and Drink Your Toast were utterly delicious, as were the Reka:Trout and Popcorn Chicken Wings. However, the talent, the passion and the inspired innovation will have us returning time and again.
Reka:Bar
67M, Jln Setia Bakti, Bukit Damansara
50490 Kuala Lumpur, Malaysia
* Look for the stairwell to the right of Smith Breads. You'll see a silver mailbox with 67M. Go up those stairs and then let the light guide you.
+6 010 287 8908
www.facebook.com/rekabar.my
Reka:Bar Opening Hours
Daily 5 pm-midnight
Find more KL bar recommendations here, and stay up-to-date on the latest gourmet and travel happenings around Malaysia here and here.