Barbie Ultimate Staycation by Grand Hyatt Kuala Lumpur
Monica Tindall
I'm a Barbie girl, in the Barbie world
Life in plastic, it's fantastic…
Grand Hyatt Kuala Lumpur has introduced its first thematic staycation experience with the Barbie™ Ultimate Staycation. The first of its kind in Malaysia, the package is a collaboration between the hotel and Mattel, the leading global toy company and owner of the iconic Barbie® brand.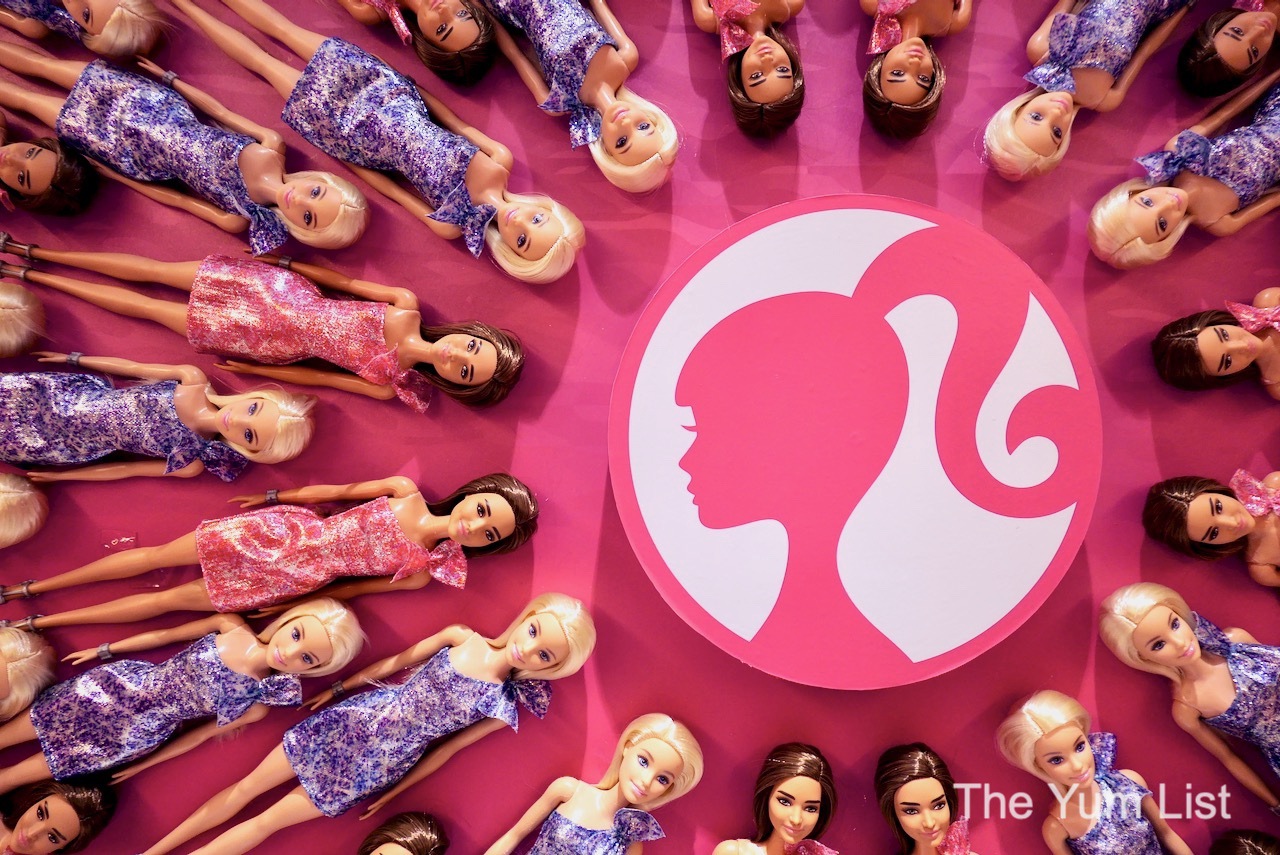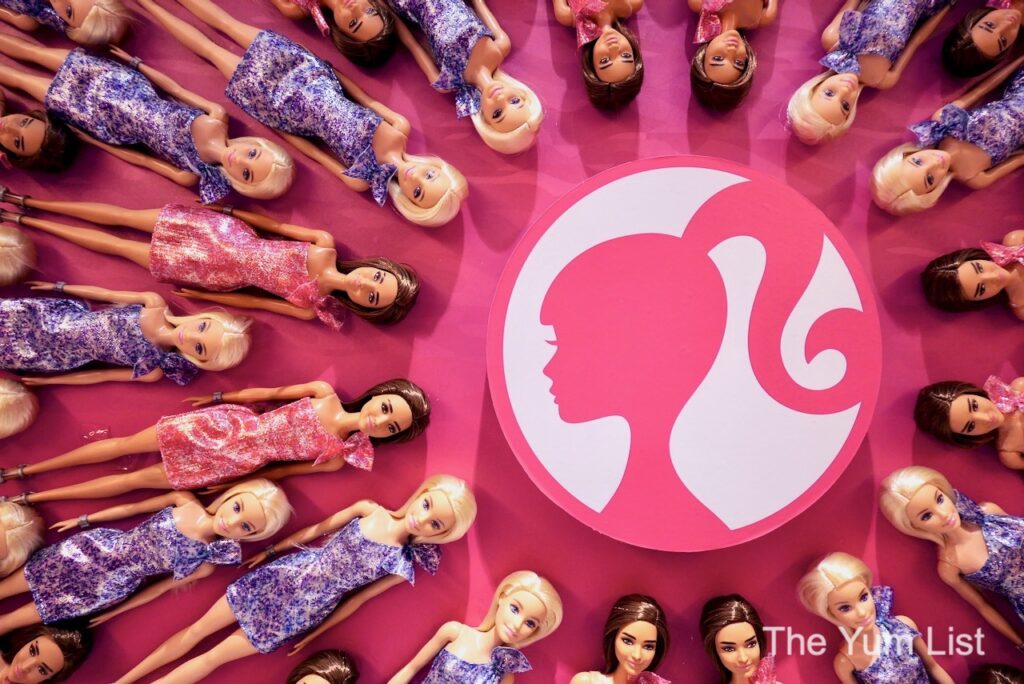 Barbie Ultimate Staycation
An entire floor of Grand Hyatt Kuala Lumpur consists of 14 themed Barbie Rooms and Suites. Every square inch has been clad in the iconic pink palette with toys, accessories, sweets, dress-ups and even dental care rigged out accordingly. From Barbie You Can Be Anything to Barbie Fantasy and Barbie EXTRA, each room and suite has been designed to capture one of the characters from the world's leading doll icon range.
Taking over a floor of the five-star property, you can expect Grand Hyatt standards with quality bedding, instant hot water high-pressured shower, and all the modern comforts of the premium brand as the foundation. However, Barbie takes over each room with a vibrant kaleidoscope of colour and glam. From pink teacups to marshmallows and jellybeans, and even a rose-coloured toilet seat, every detail has been spruced up with spirited images in style with the Barbie brand.
We stayed in the Barbie EXTRA room. The toys, walls, pillowcases and even Netflix all transmitted the theme. While we're not personal fans of the doll, we can see how it would be a magical experience for many. The rooms next to us were filled with mothers and children, all dressed the part. And, every time we left the room, we could hear a gaggle of delighted giggles emanating from adjoining rooms.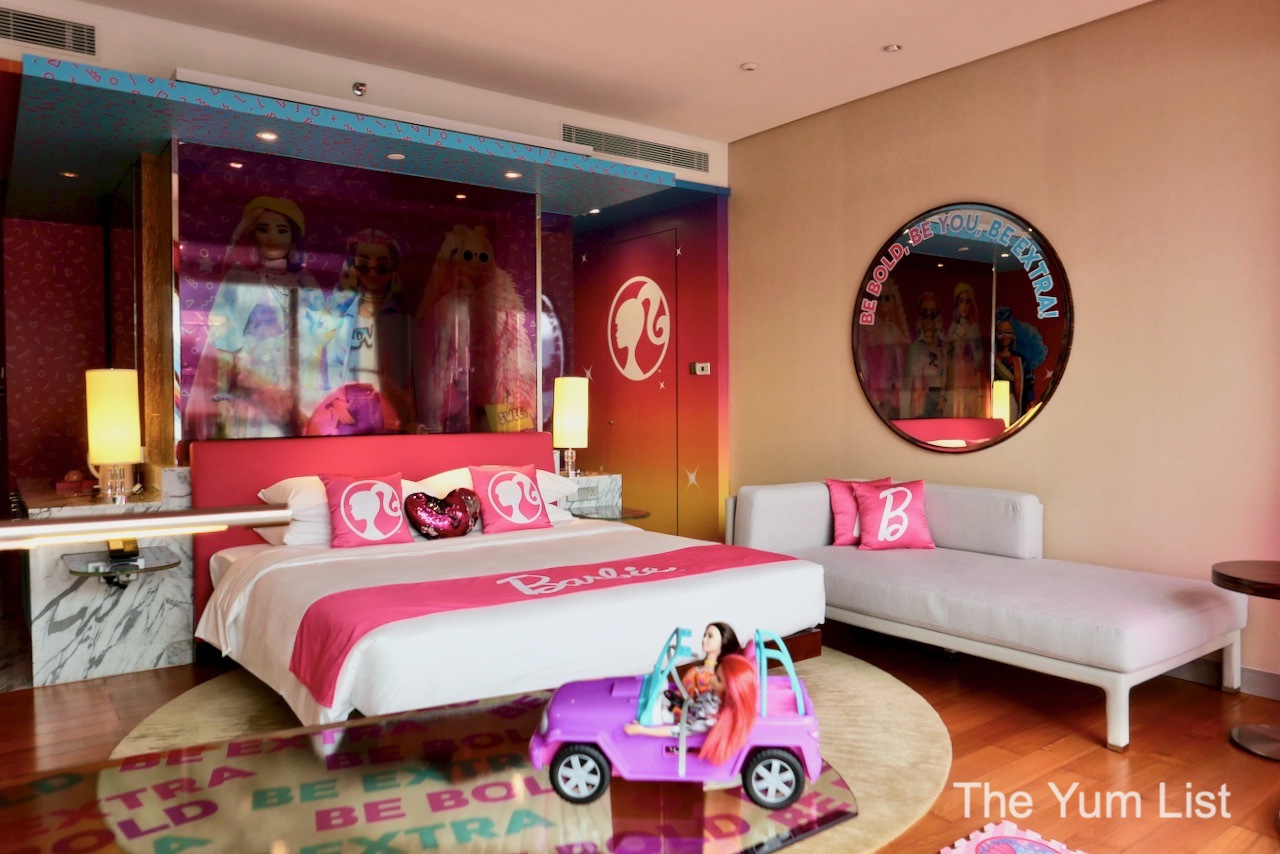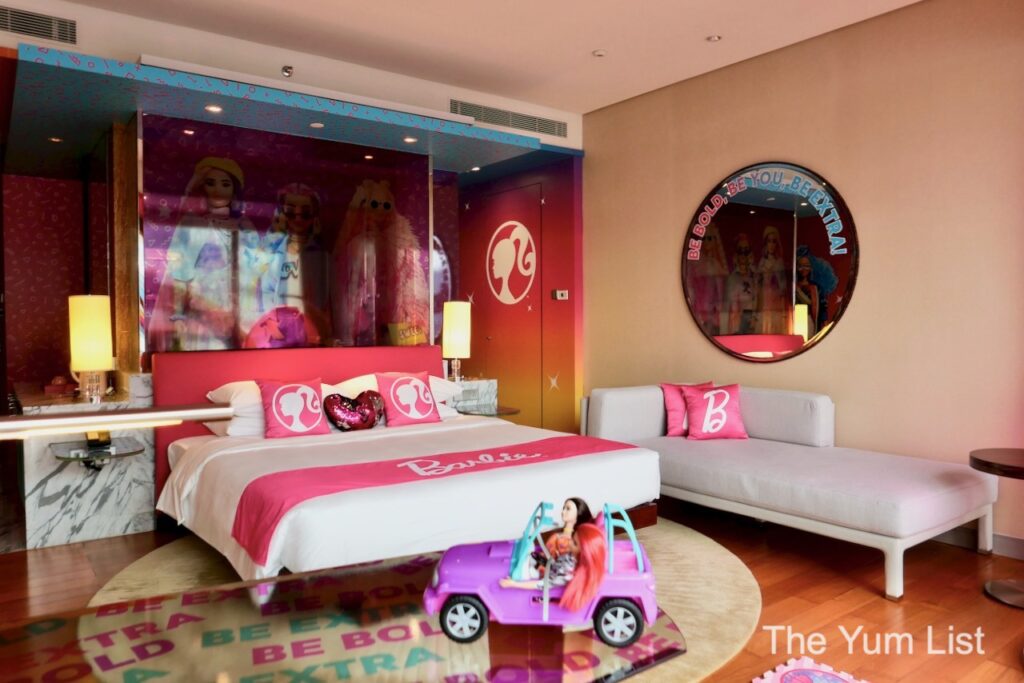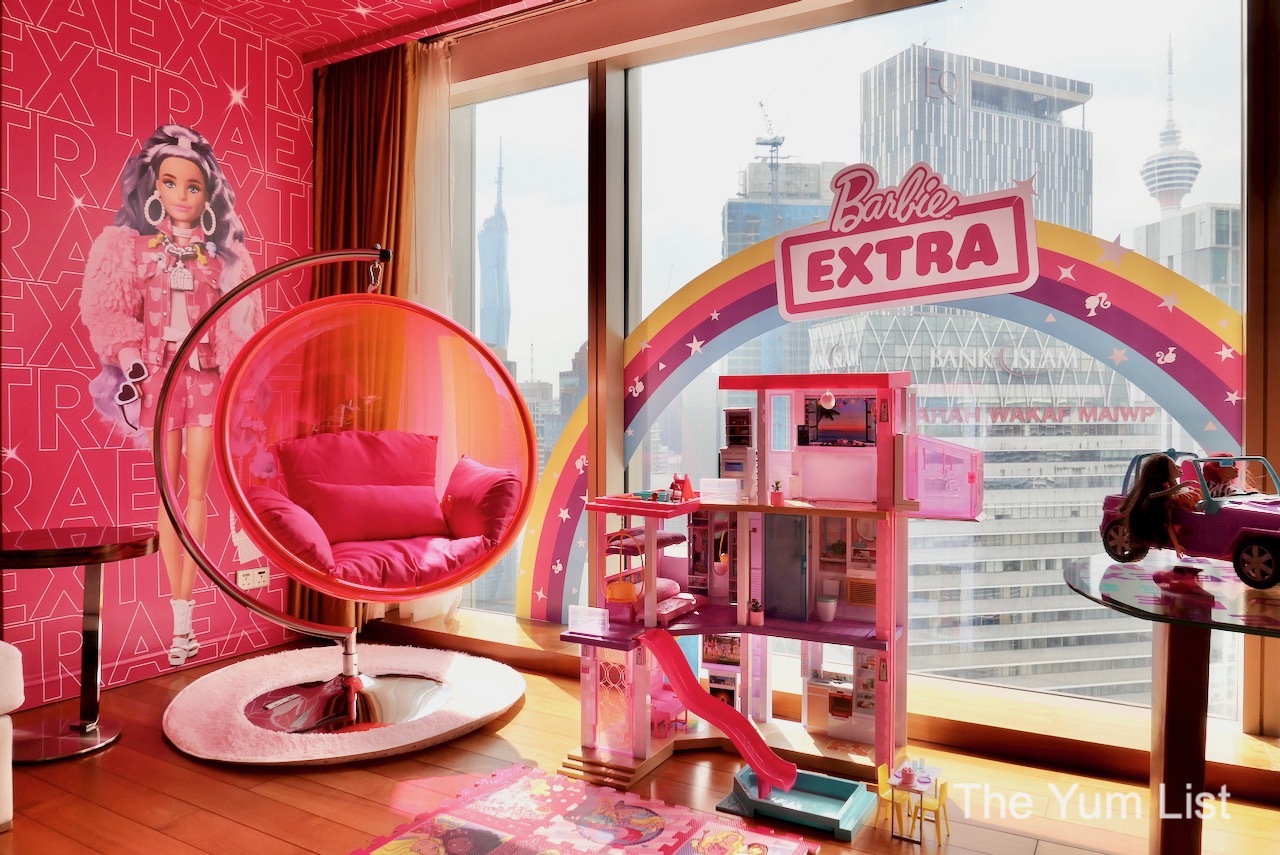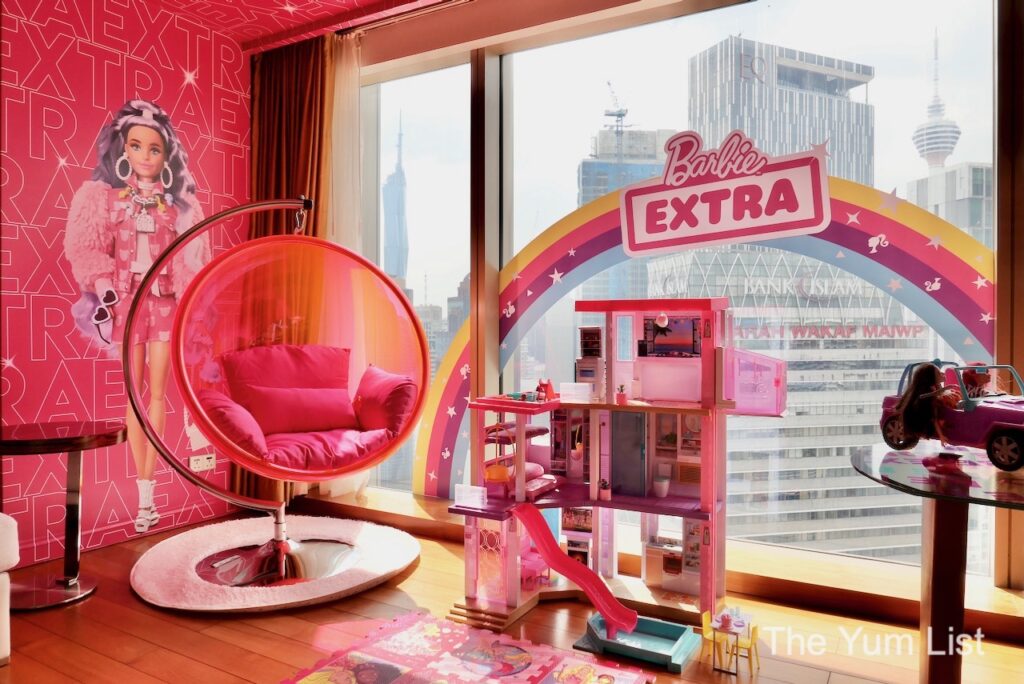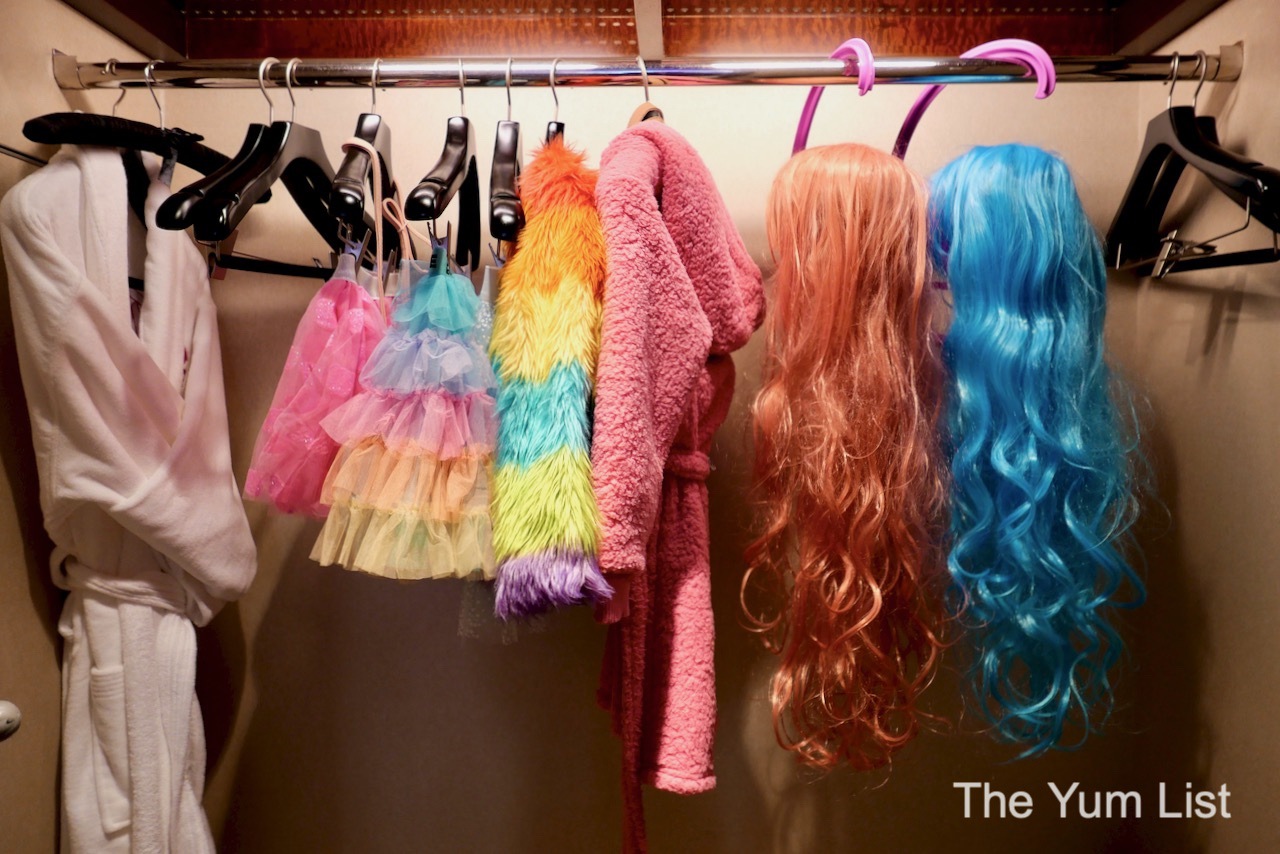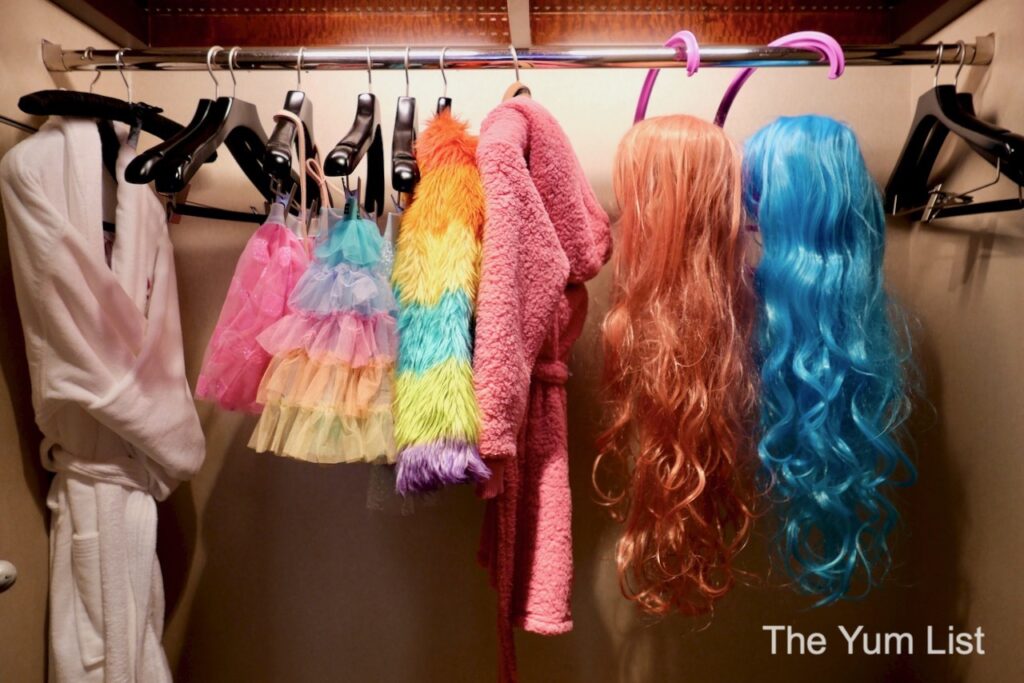 Barbie Afternoon Tea
Topping off the Barbie Ultimate Staycation is the transformation of Grand Hyatt Kuala Lumpur's glasshouse pool restaurant into the Barbie Café. Afternoon tea is included in room packages, but outside guests may also join the fun with advance reservations. It is a fabulous setting filled with an abundance of opportunities for Insta shots. Besides photo booths, there is even a display of collector Barbies dating back 50 years.
The set includes a tiered tower of sweets and scones, accompanied by trays of savouries. In addition, there's an ice cream buffet and a chocolate fountain! Yes, it's prettily themed but each bite is also well-crafted and worthy of the calories even without the doll theme.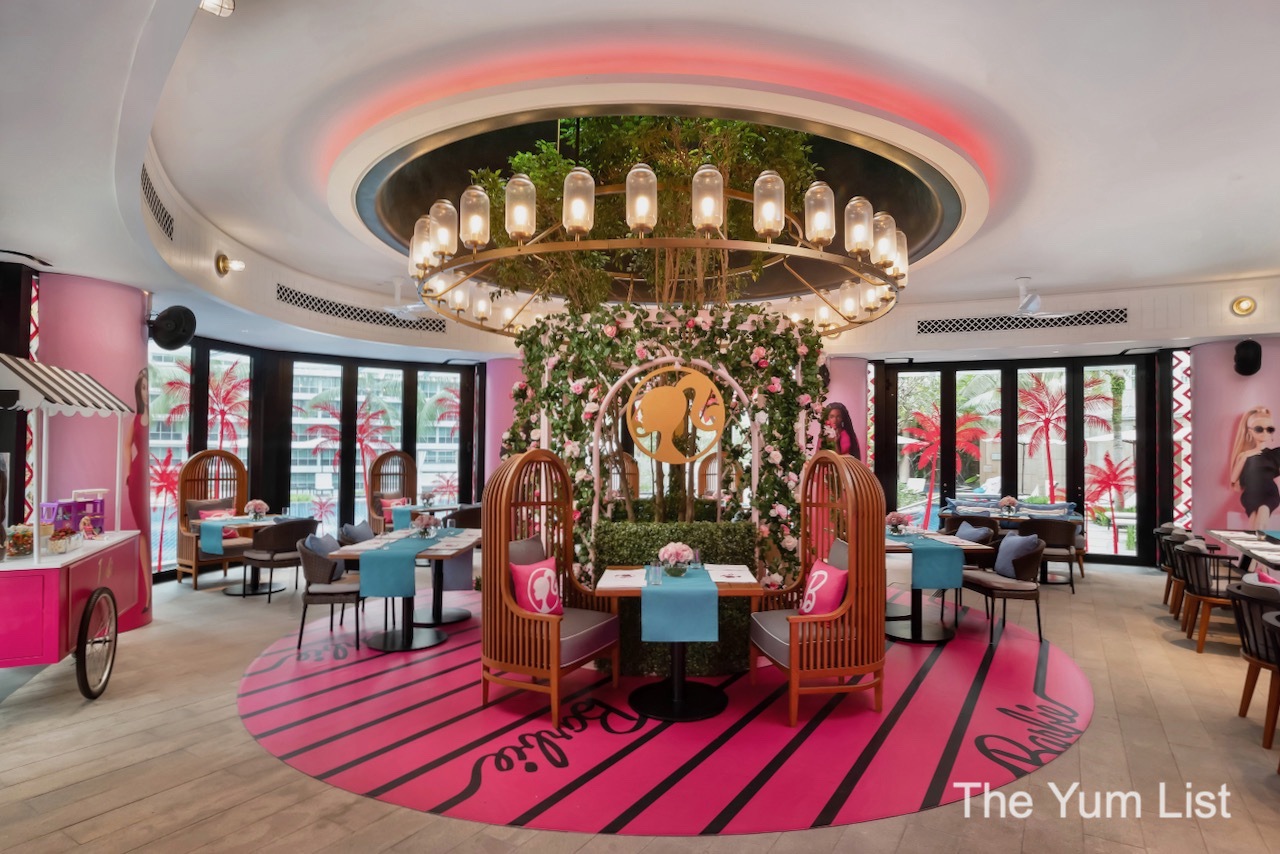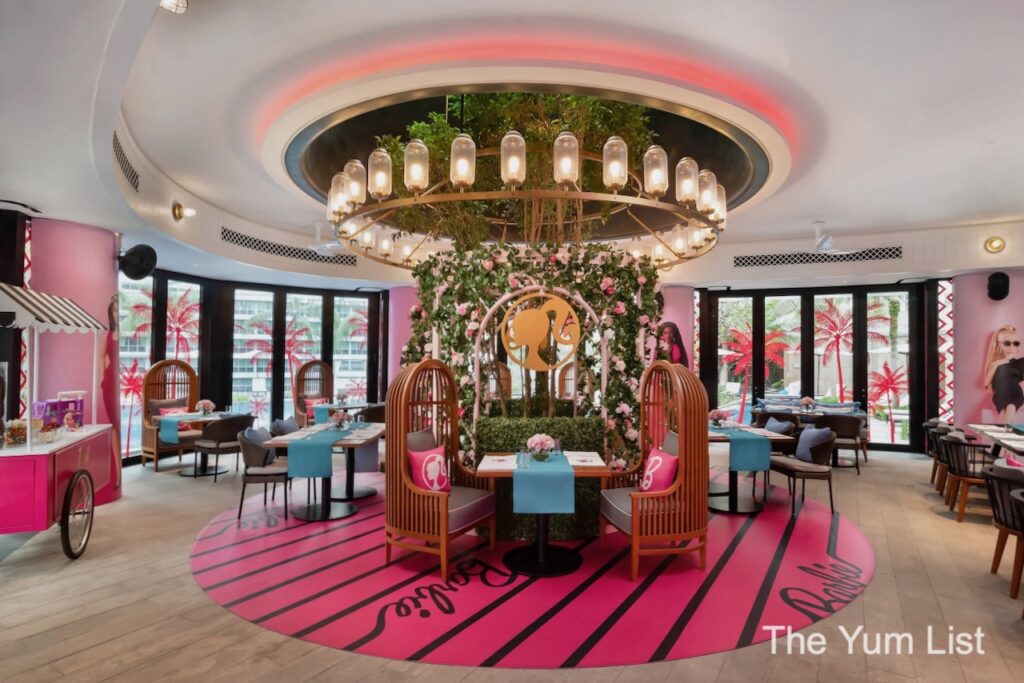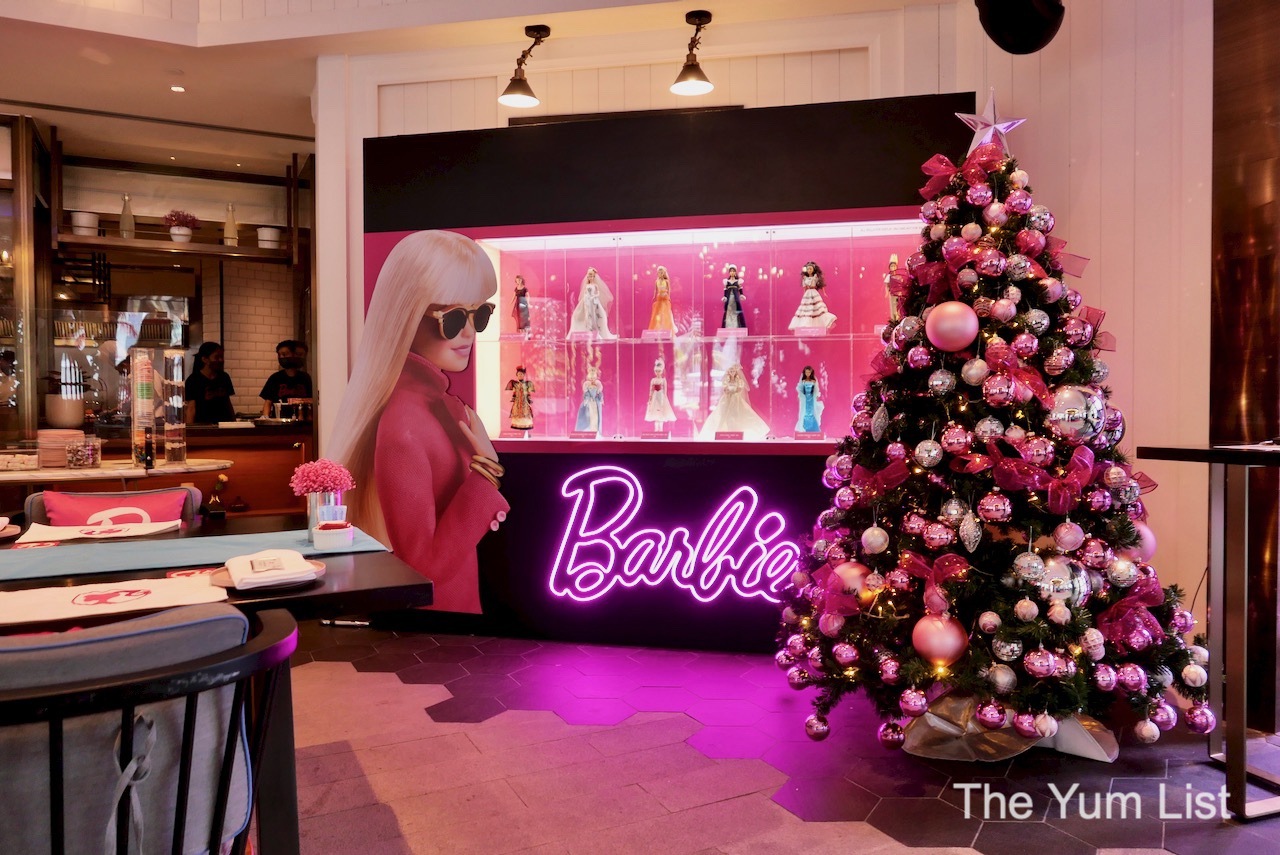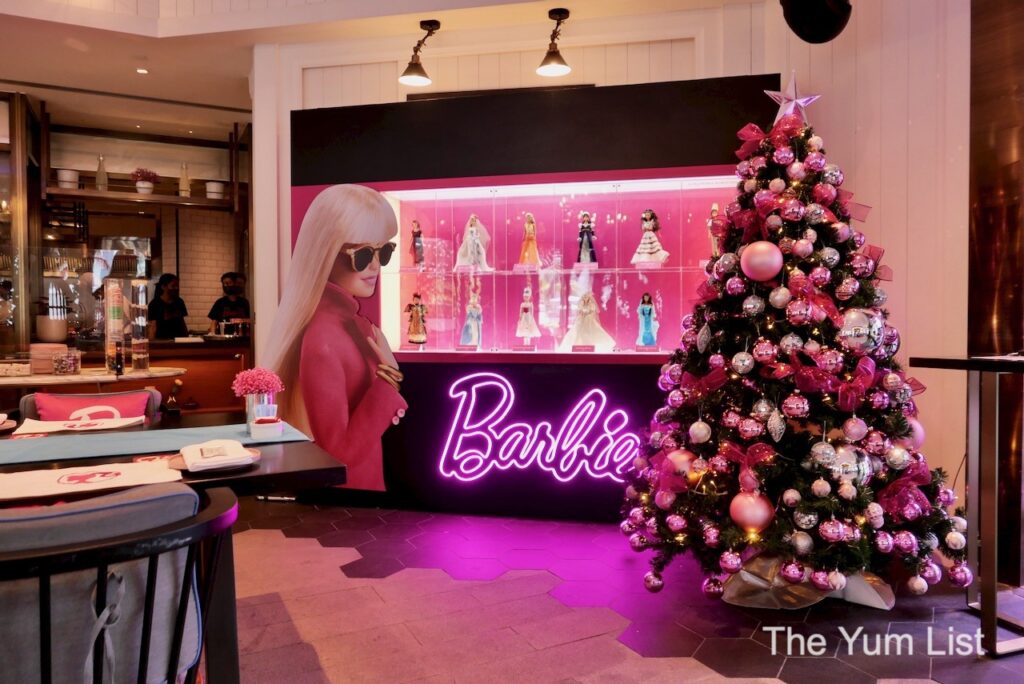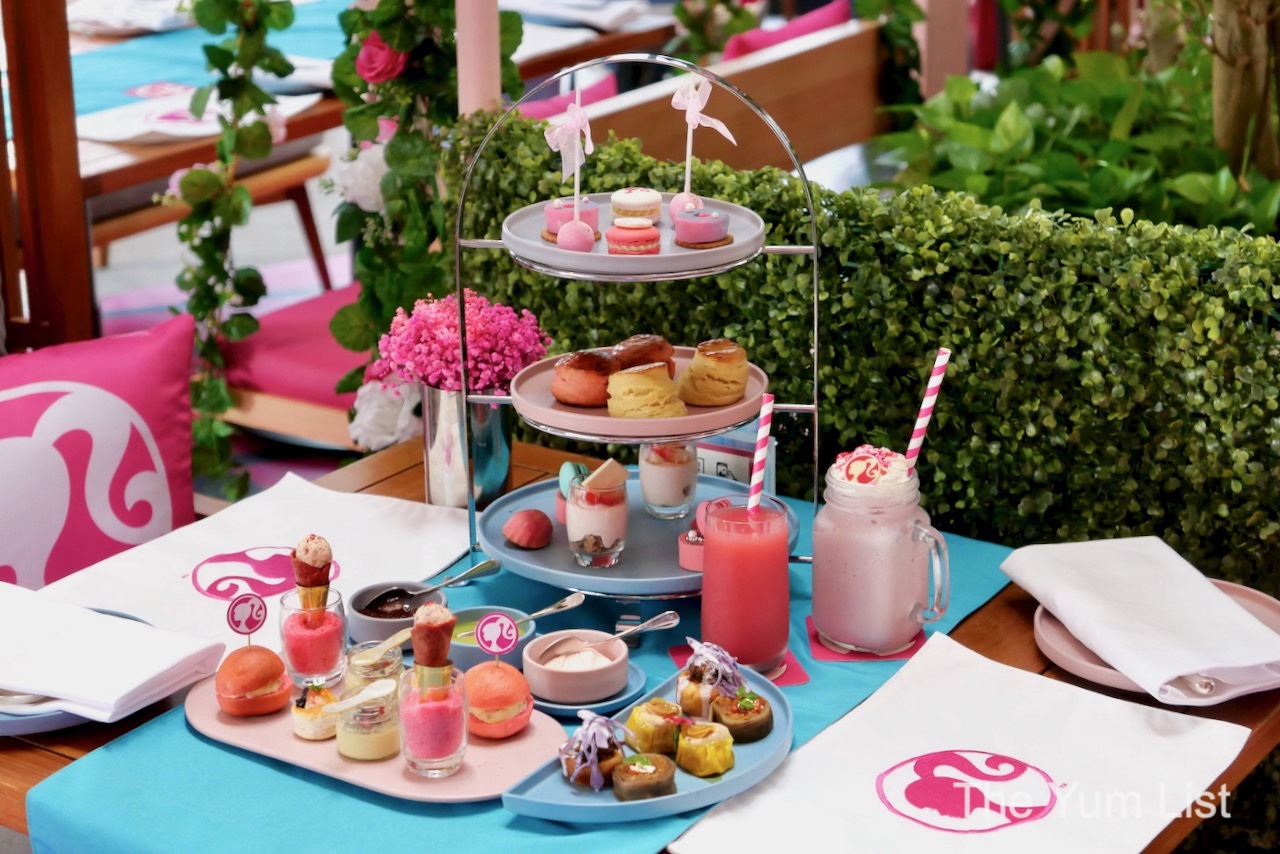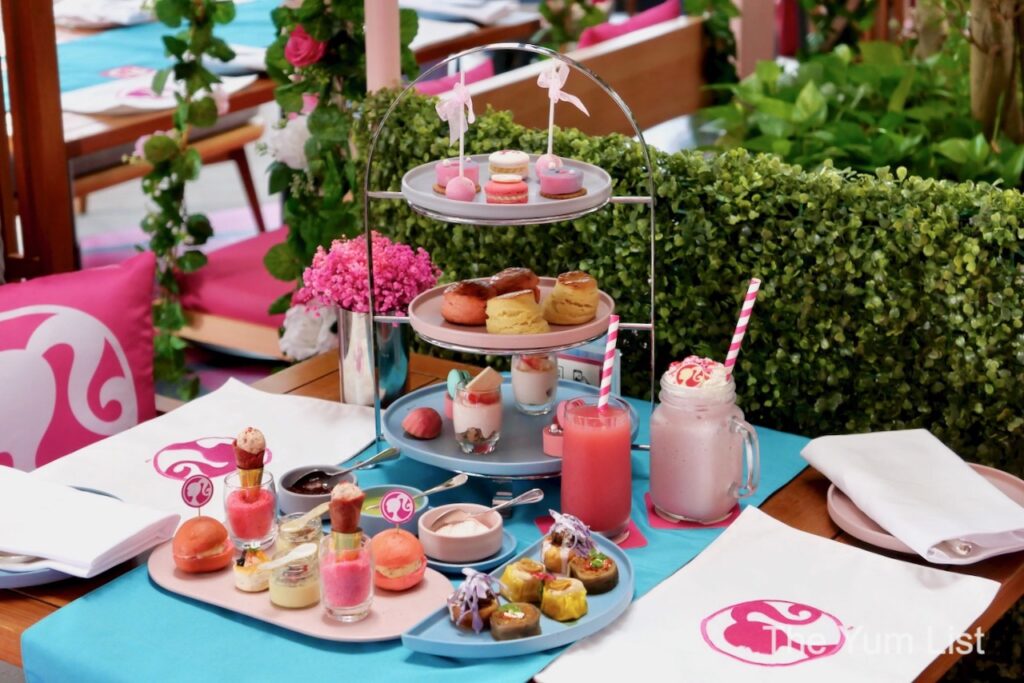 Barbie Ultimate Staycation
The Barbie Ultimate Staycation is sure to put some pink fun into the hearts of the young and old alike. Various all-in packages are available such as Made in Malibu and Suite Dreams, inclusive of the themed room stay, meals and other privileges. Check out the various packages and prices here.
Come on Barbie, let's go party!
For further information and reservations, click here, call +60 3 2182 1234 or email [email protected].
Find more recommendations for hotels in Kuala Lumpur here and stay up-to-date on the latest gourmet and travel happenings around Malaysia here and here.