Best of Italia, Mandarin Grill
Monica Tindall
Chef de cuisine Marco Caverni invites you to journey to "favoloso Italia" with his classic Italian recipes at Mandarin Grill. We're delighted to accept that invitation and to meet the new chef at Mandarin Oriental, Kuala Lumpur.
Chef Marco recently joined the team bringing with him a wealth of worldly experience. Originally from Venice, Chef Marco shares Italian favourites in the latest rendition of Mandarin Grill's menu.
Best of Italia Menu – Mandarin Grill KL
Chef Marco's Best of Italia menu allows guests to focus on their dinner date and sophisticated setting. With all of the classics already chosen, all you have to decide is fish or beef, and wine pairing or not. We choose all of the above as well as a cheeky little aperitif to begin.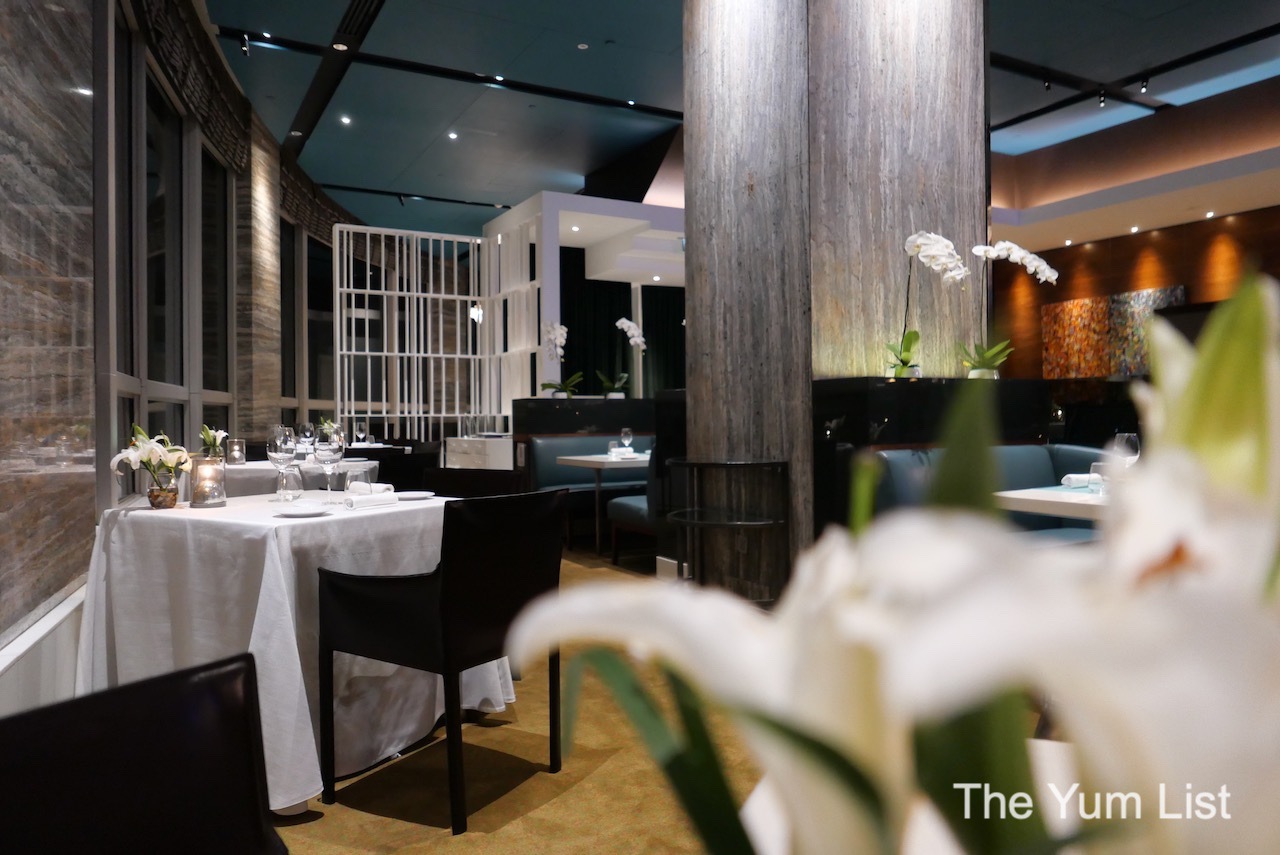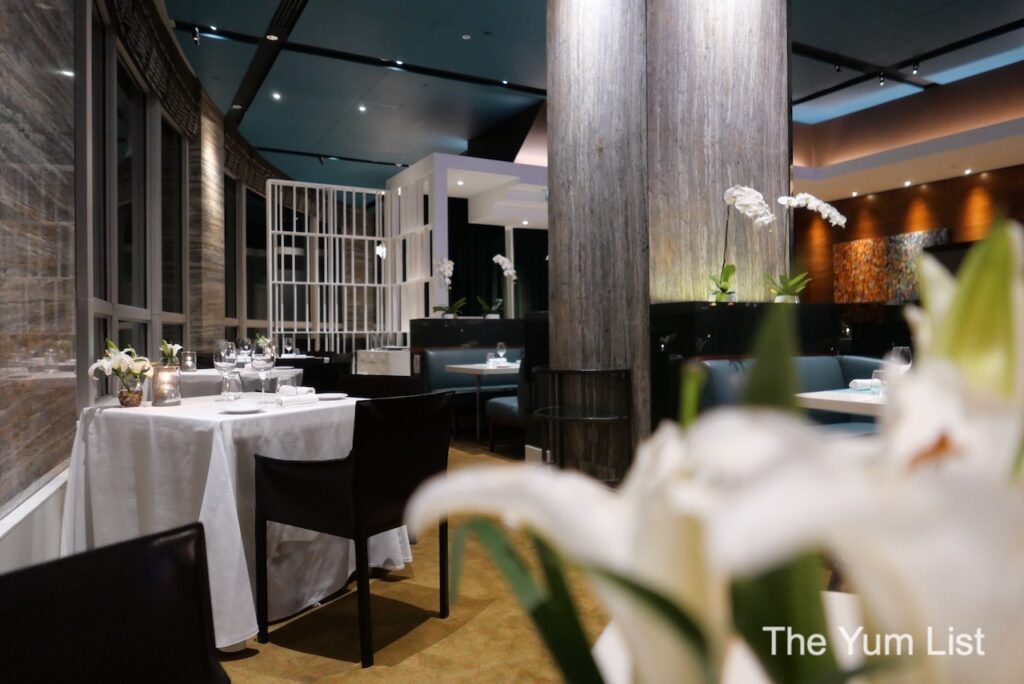 Aperitif
I don't think I'll ever tire of Aperol Spritz (RM 68). It evokes such fond memories of travels in Italy, and great times with friends. Sitting on patios, an oversized glass with its vibrant orange contents mirroring the sun as it sets, the perfect balance of bitter and sweet, memories are vivid and feel-good. At Mandarin Grill, Aperol is topped with Bellenda Miraval Prosecco Superiore Extra Dry DOCG over a ball of ice. Frozen inside is a slice of orange peel and there's an additional orange twist as garnish.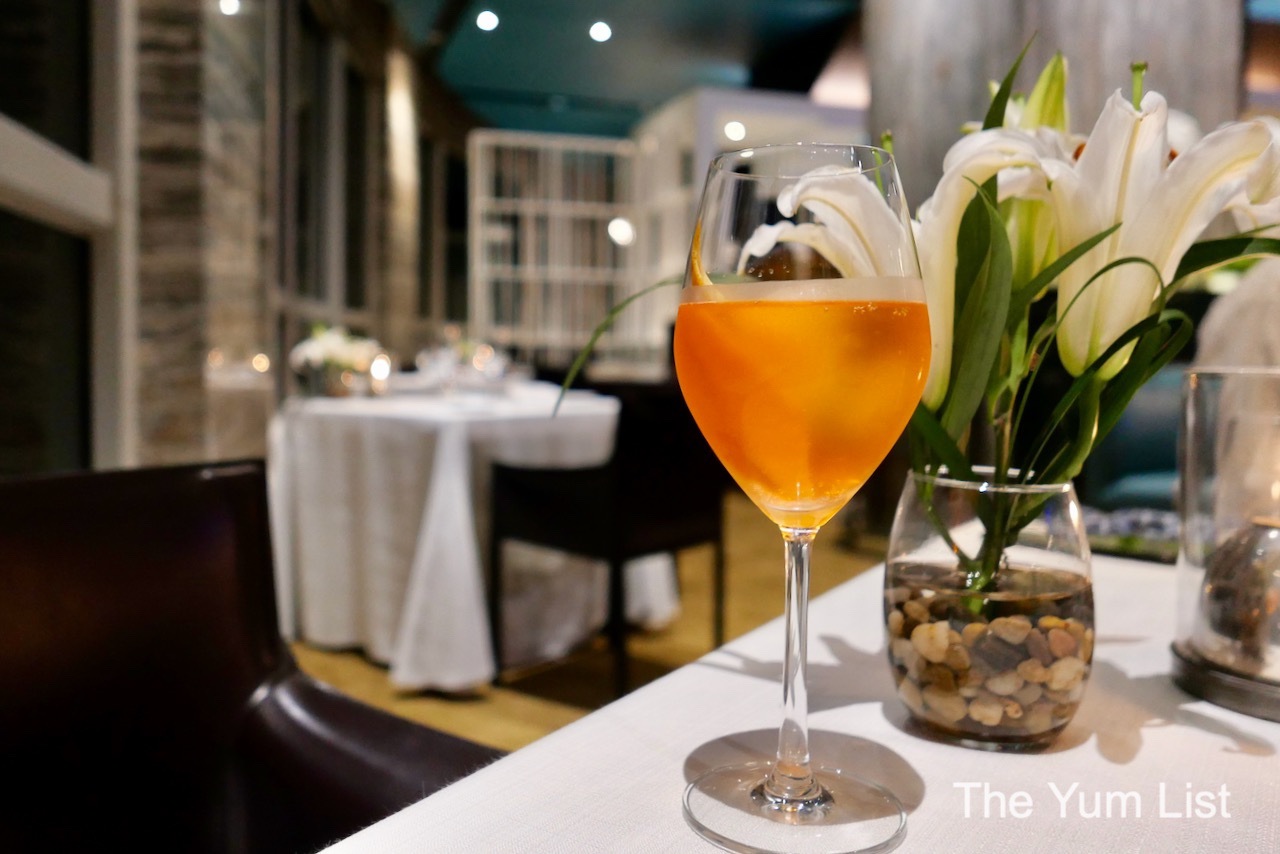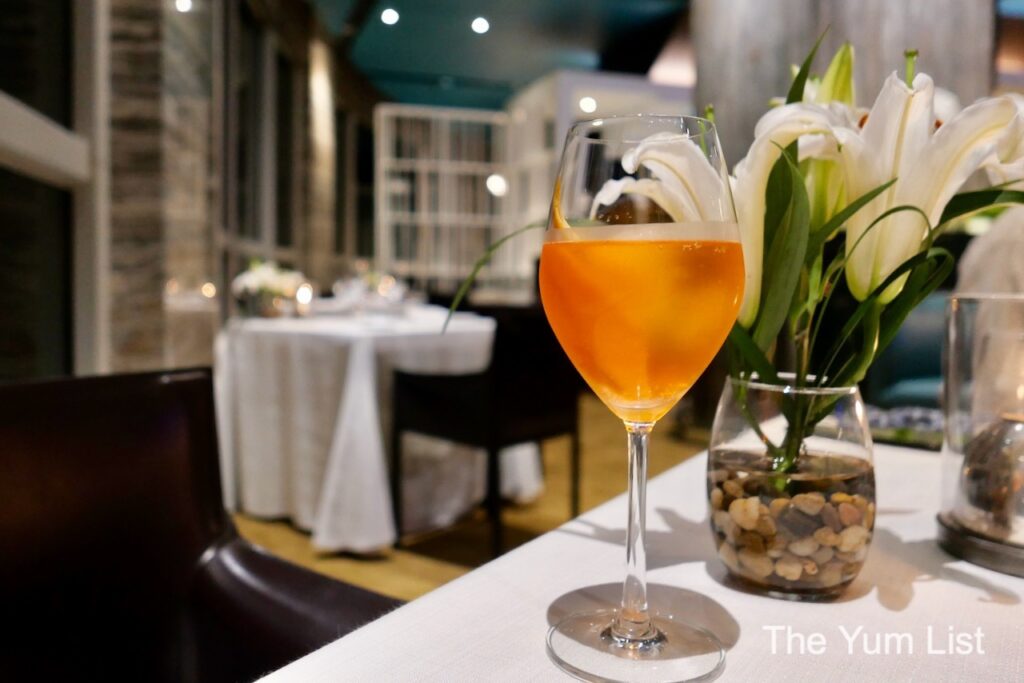 Bread
Appetites whet, the bread course is staged first with a pouring of Italian olive oil and balsamic vinegar. House-made slices of focaccia, ciabatta and sticks of grissini are fitting sponges for the soaking. I'm not usually fond of grissini but these taste freshly baked, are crisp and sport a sprinkling of sea salt. I don't seem to be able to stop snapping the tips off and dipping them repeatedly in the olive oil. Rody, besides managing the restaurant and bar, admits that he is also a chief grissini muncher. Believe me, it is really good.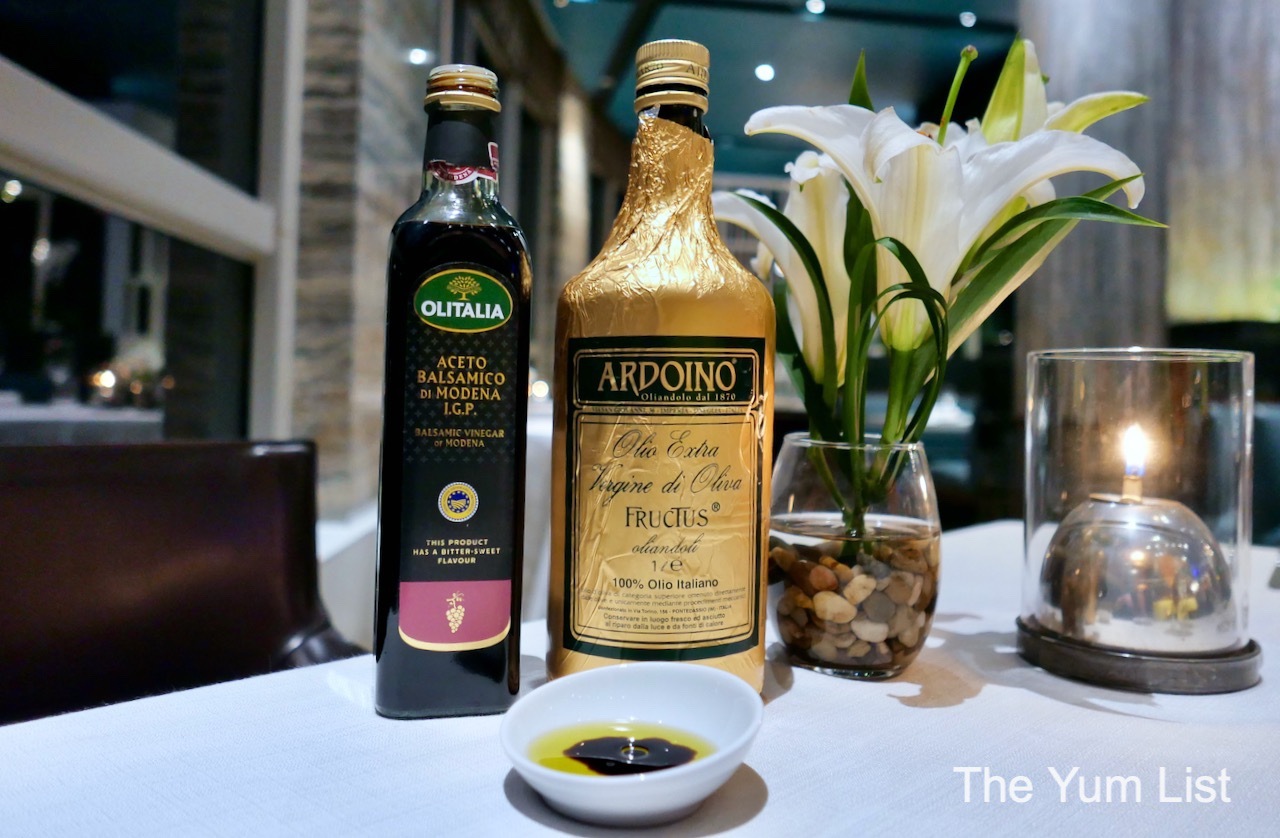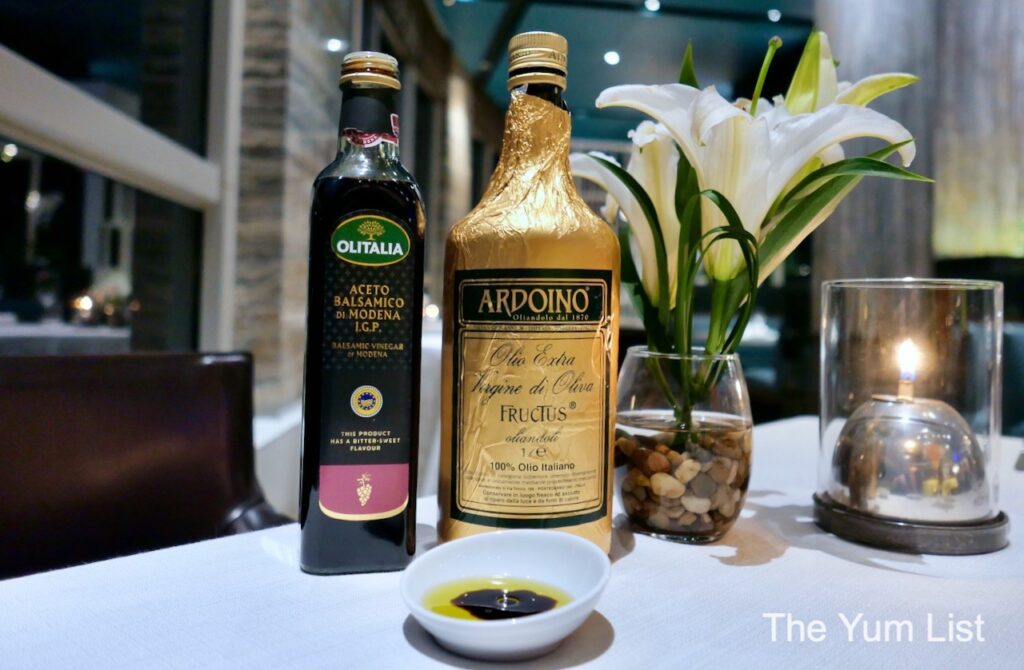 Antipasti
The Best of Italia menu launches with a light and crisp dish paired with an equally refreshing bubbly. Carpaccio di Capesante, Hokkaido scallop carpaccio, is marinated in a mildly spicy citrus juice with candied grapefruit and orange gel dotted over the crown. The fine slices of scallop are sweet, and the slender pieces of olives and fennel salad balance this with a thread of saltiness. The dressing is delicious. We find our spoons hitting the bottom of the plate to capture every last drop.
The Bellenda Miraval Prosecco Superiore Extra Dry DOCG from Veneto is an excellent match to the seafood. It's clean and crisp with a layer of minerality and lusty structure.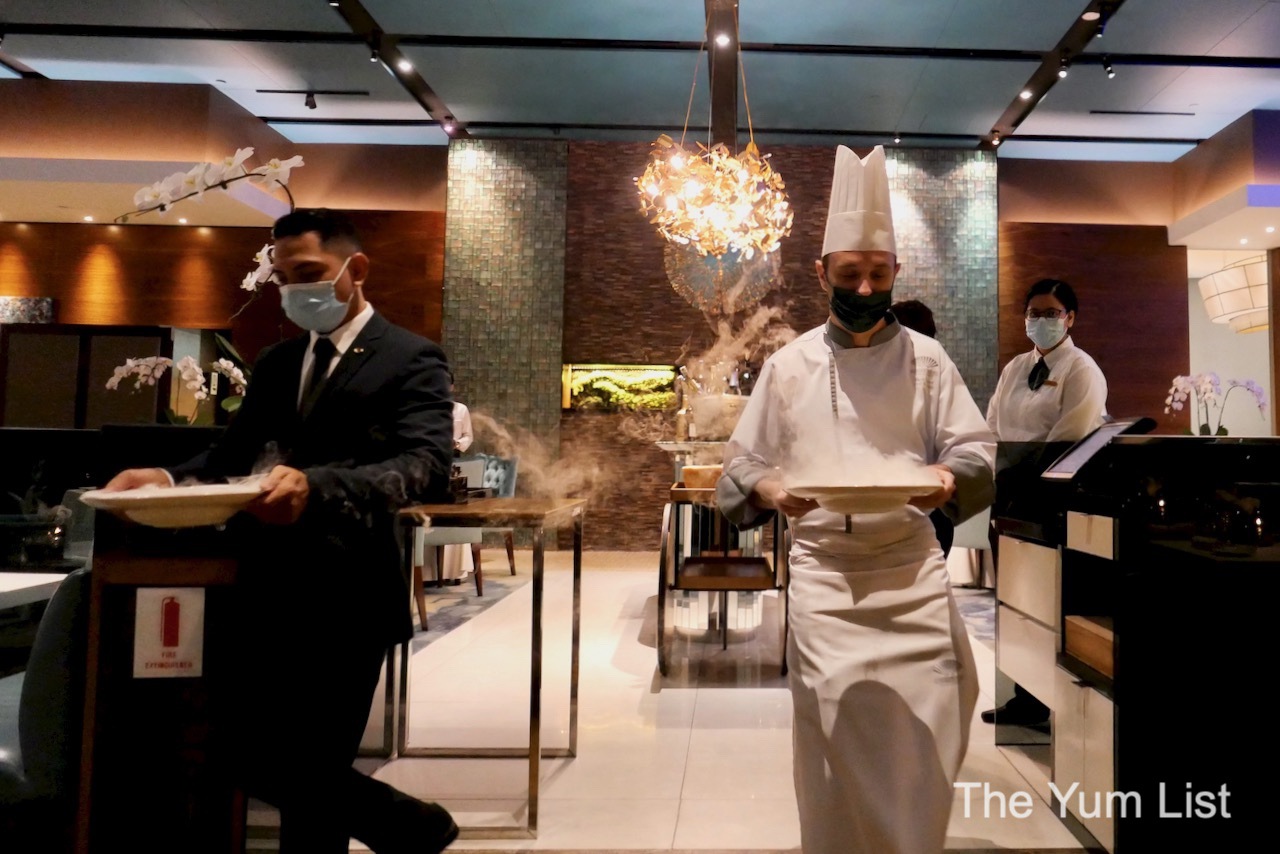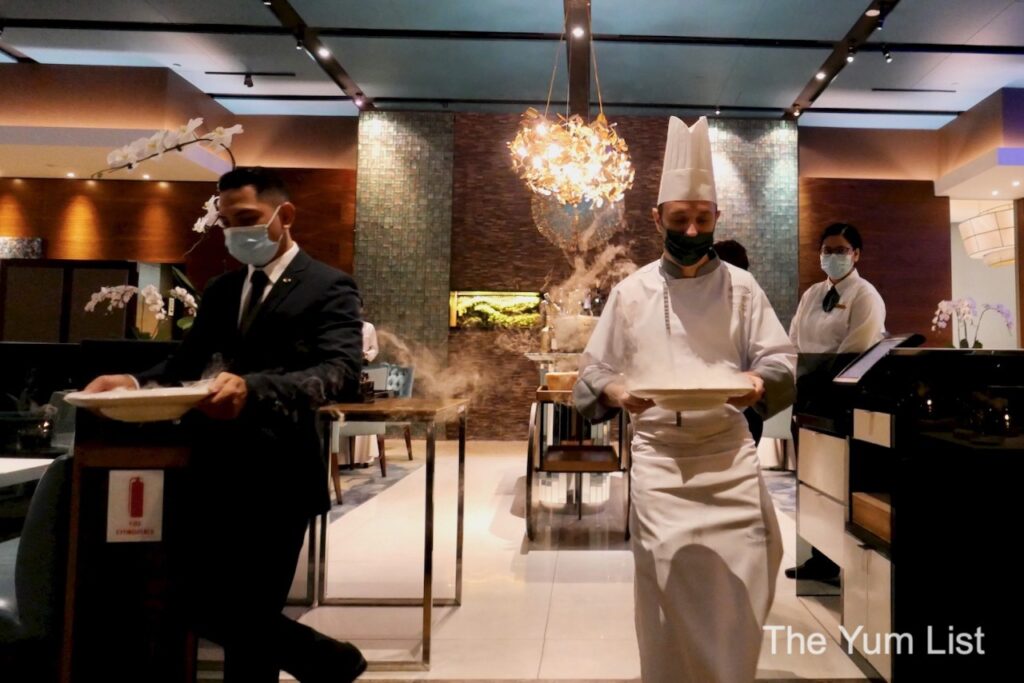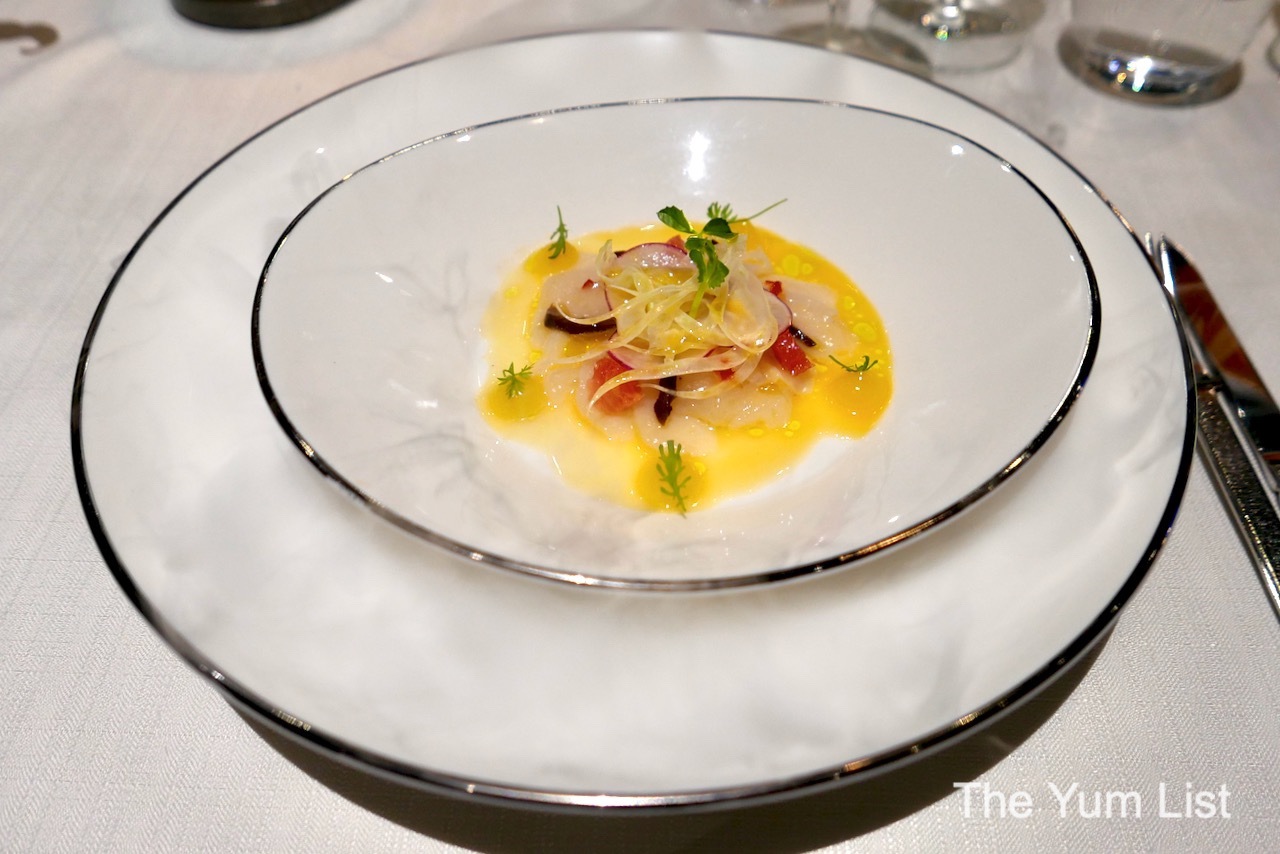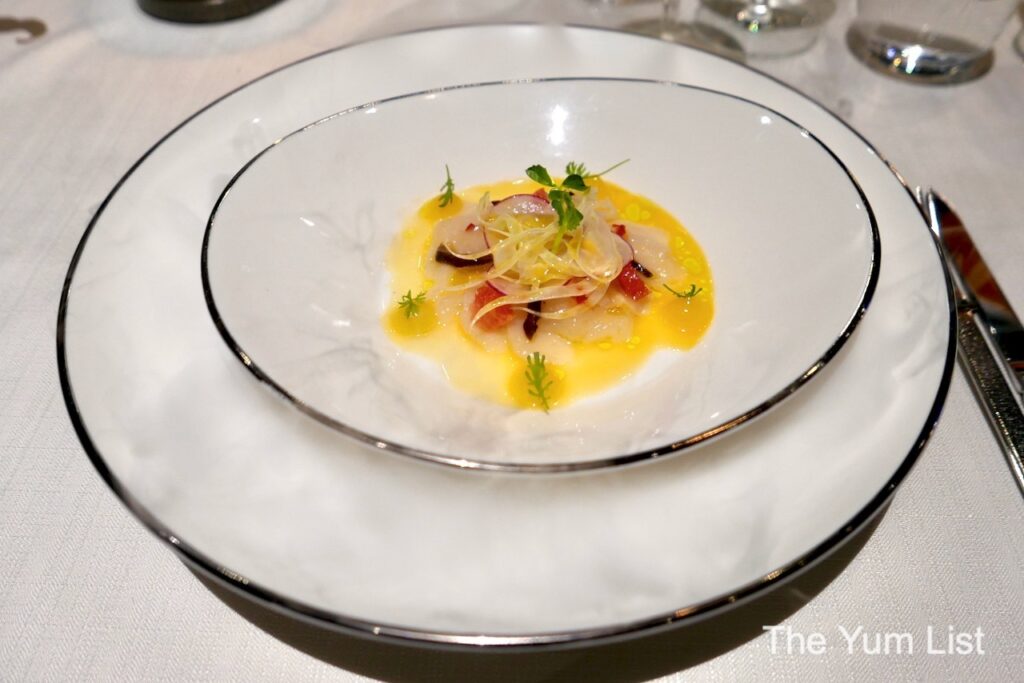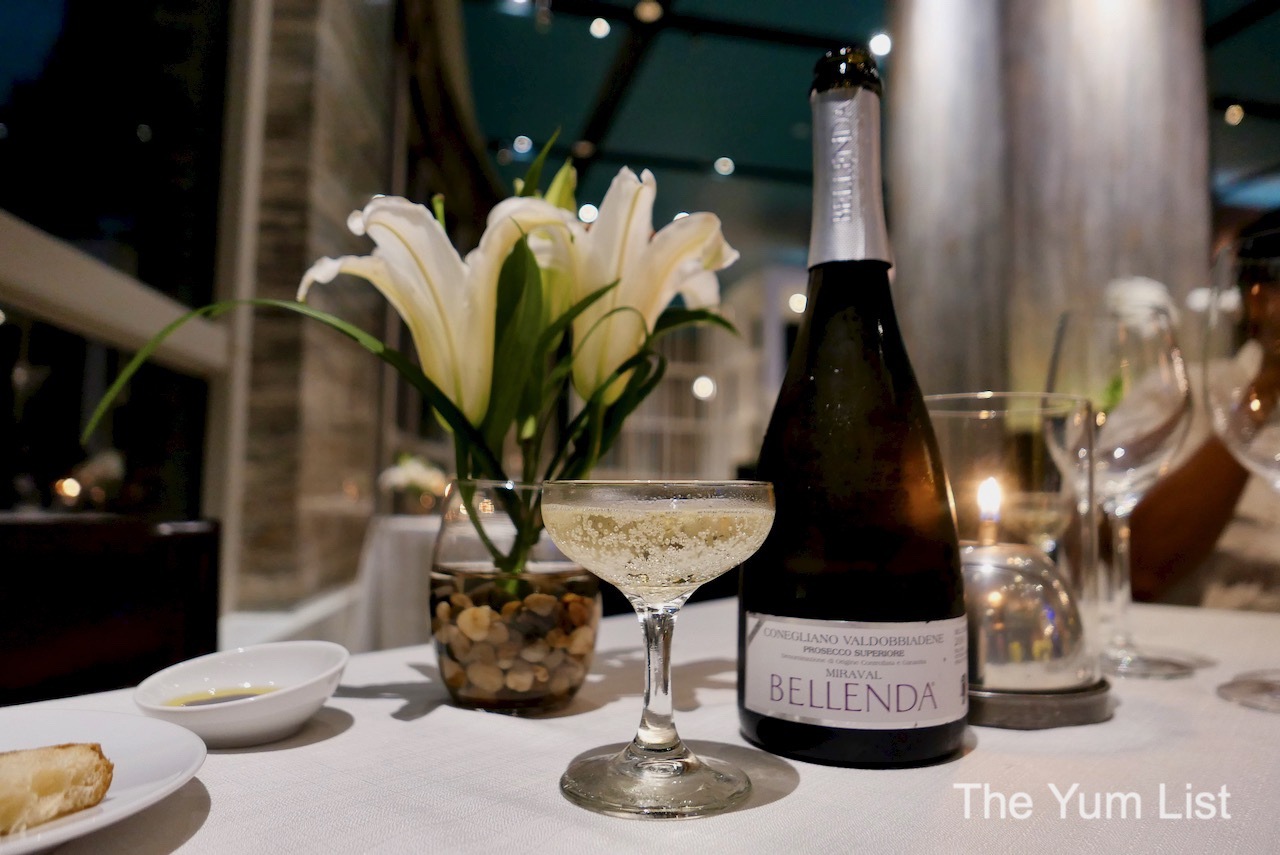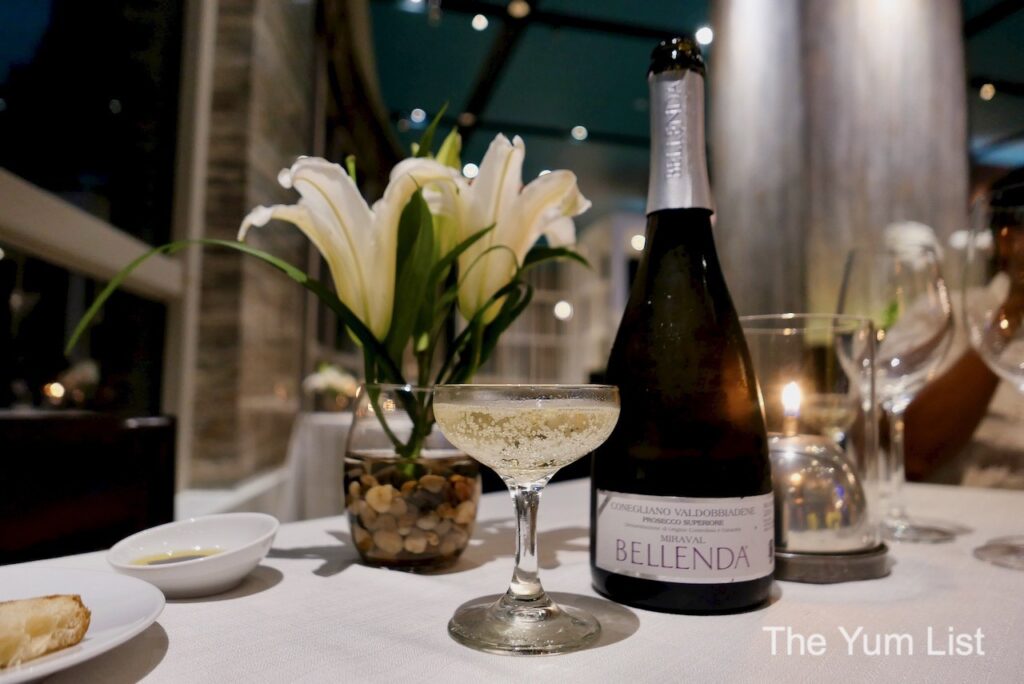 Intermediaire Risotto al Tartufo Nero
More theatrics arrive in the form of a wooden-wheeled cheese trolley. On top is an enormous wheel of parmesan, and to its side is a drool-worthy dimpled, lump of black truffle. Chef follows its arrival, with a bowl of risotto. He tips the contents into the cheese and stirs, scraping the sides, grabbing bits of savoury that enhance the rice. Lastly, plates of the risotto are placed on the table and chef grates fresh truffle over the top. Oh my, talk about foreplay!
The rice has just the right amount of chew to the grain. Cooked with wild forest mushrooms and whipped ricotta cheese, the risotto is plenty flavourful on its own. However, the freshly shaved melanosporum truffle, elevates the dish with the natural earthy flavours of the black fungus. The truffle wafts aromas of forest floor with a faint note of berries and a whisper of cacao. These scents carry over to the palate with the addition of pepper and mint.
I'm curious about the wine selection of pinot grigio for this course. I might have picked a pinot noir to complement the earthy notes of the truffle and mushrooms. Still, we're not complaining. The chosen Pinot Grigio, Allegrini Corte Giara, Delle Venezie I.G.T 2018, Veneta has a subtle floral bouquet with suggestions of winter fruits and summer herbs. It's typical of pinot grigio from the north, dry with a medium body and a zippy finish.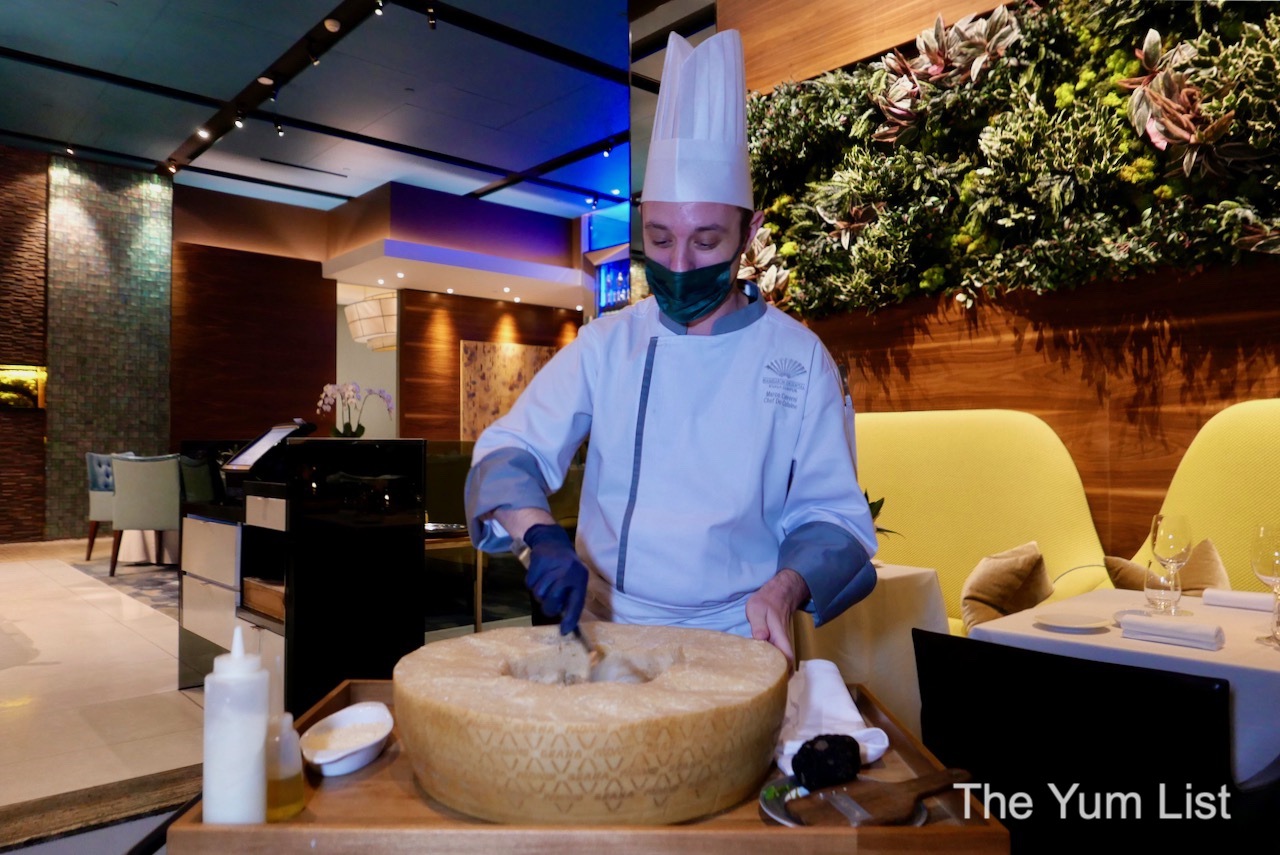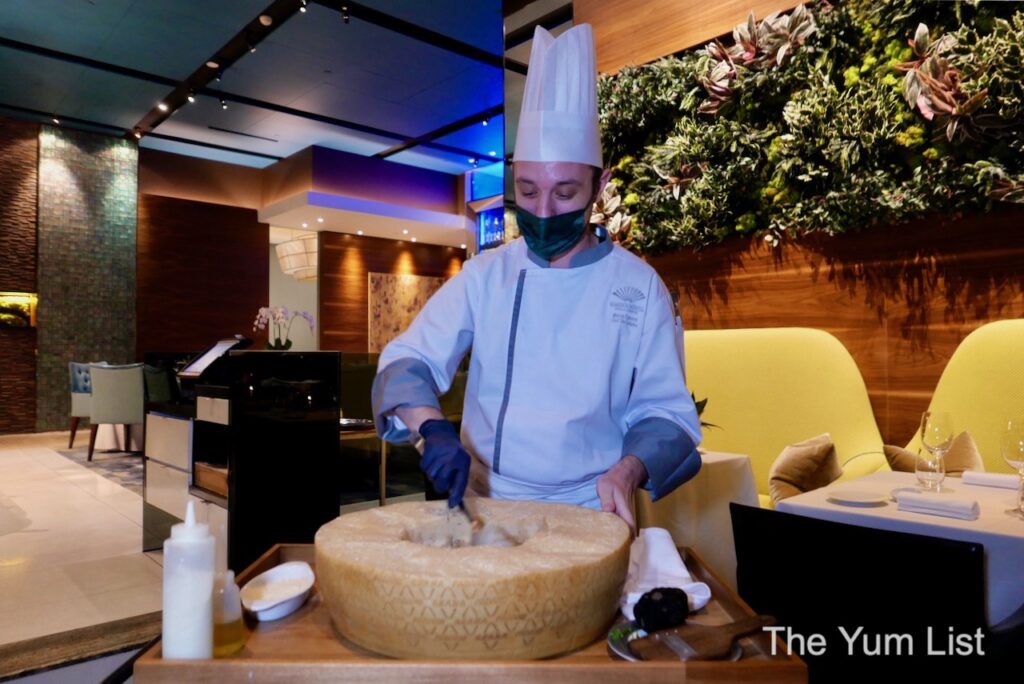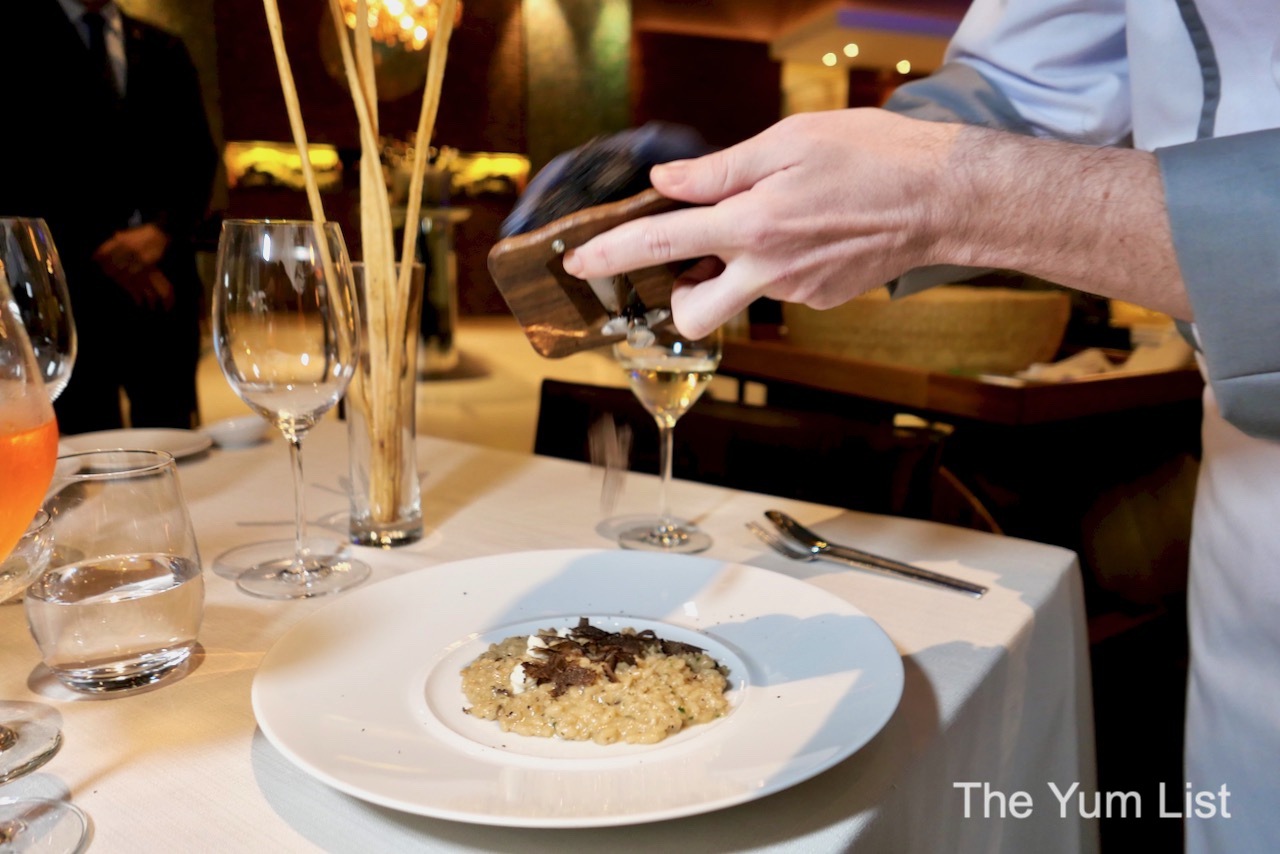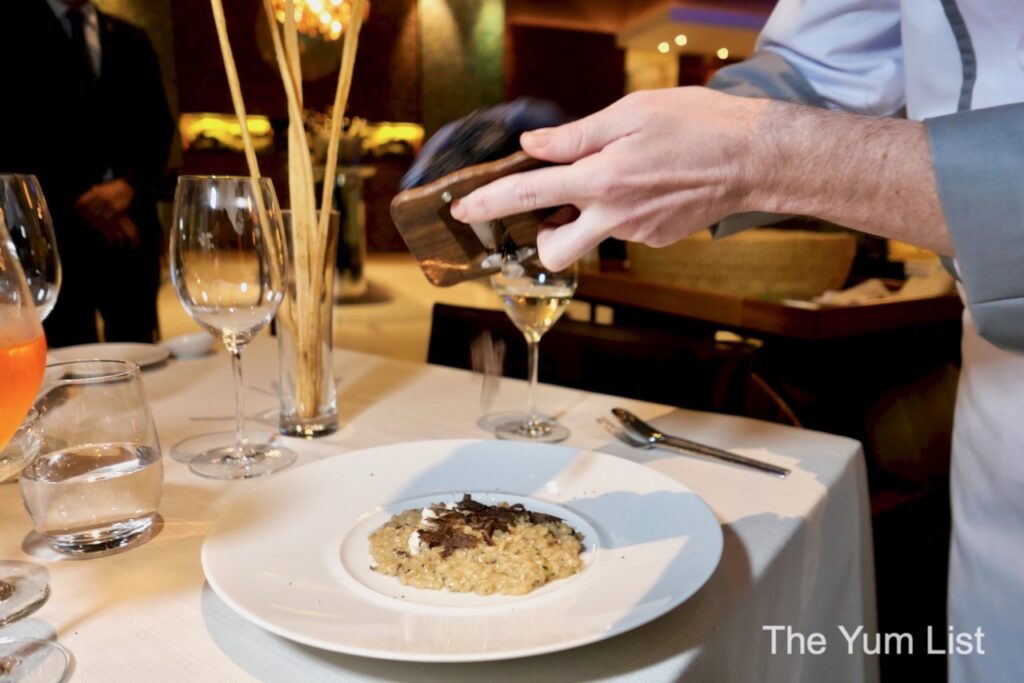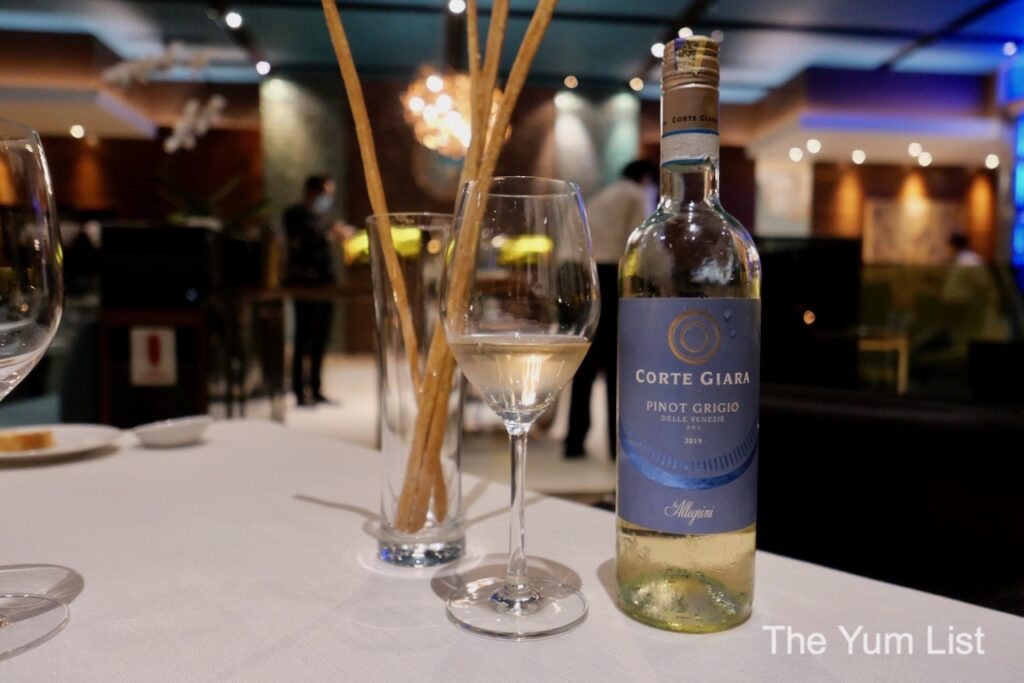 Best of Italia – Secondi Alla Griglia
The Best of Italia menu offers diners a choice of two mains – beef or fish. We request one of each.
As it turns out, and in line with the presentation of the meal so far, each dish has a small bonus of drama on delivery. For the Filetto di Manzo, a smoke-filled dome is lifted as the plate is delivered to the table. Not only does it inspire a little magic and seductive aroma but also gives a real smokiness to the meat. The juicy beef tenderloin has been grilled in the Josper. Gifting the flavour benefits of charcoal but the temperature control of a convection oven, the Josper is acclaimed by chefs around the globe. It does indeed treat meat kindly and our tenderloin is a prime example. Gently charred edges make way to a pink, tender middle. Moisture trapped inside, it's a deliciously juicy steak.
Branzino in Crosta – oven-baked barramundi with salt crust – is the oceanic alternative. It's complemented by Mediterranean herbs and tomato guazzetto (fish sauce), which is poured over at the table. If choosing between the fish and the beef, we'd probably go for the beef if ordering again. There is something special about the smokiness of the dish.
The Tuscan Merlot (with some Sangiovese and Cabernet Sauvignon) wine mate, Lucente Della Vite I.G.T 2018 is an intense red in the glass. The bouquet is full of concentrated fruit with plums and blackberries coming to the forefront. The fruit continues on the palate with additional herbs and cacao surfacing with a little air. Its depth is marked with fruit staying around to the very finish. This goes well with the beef, but we're glad to still have a few drops of the Pinot Grigio to savour with the fish.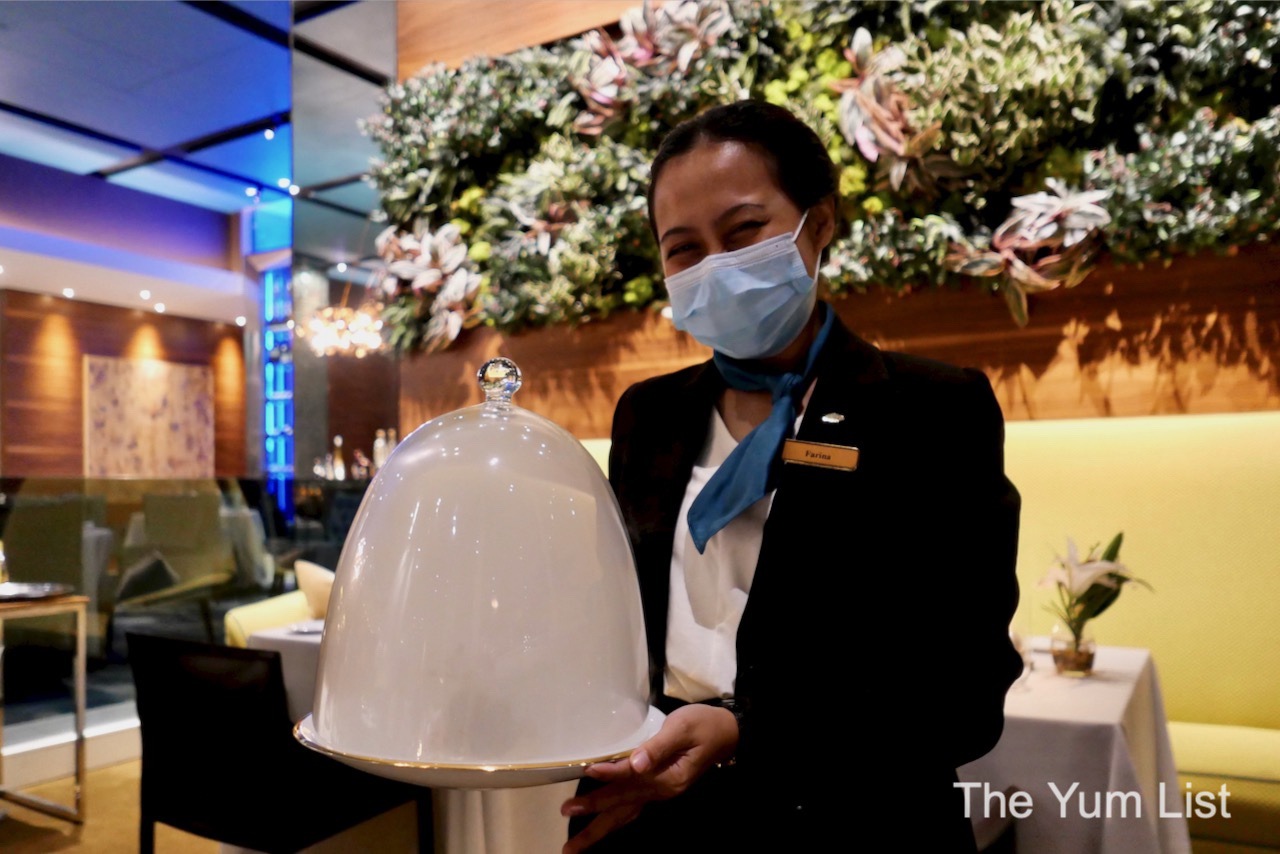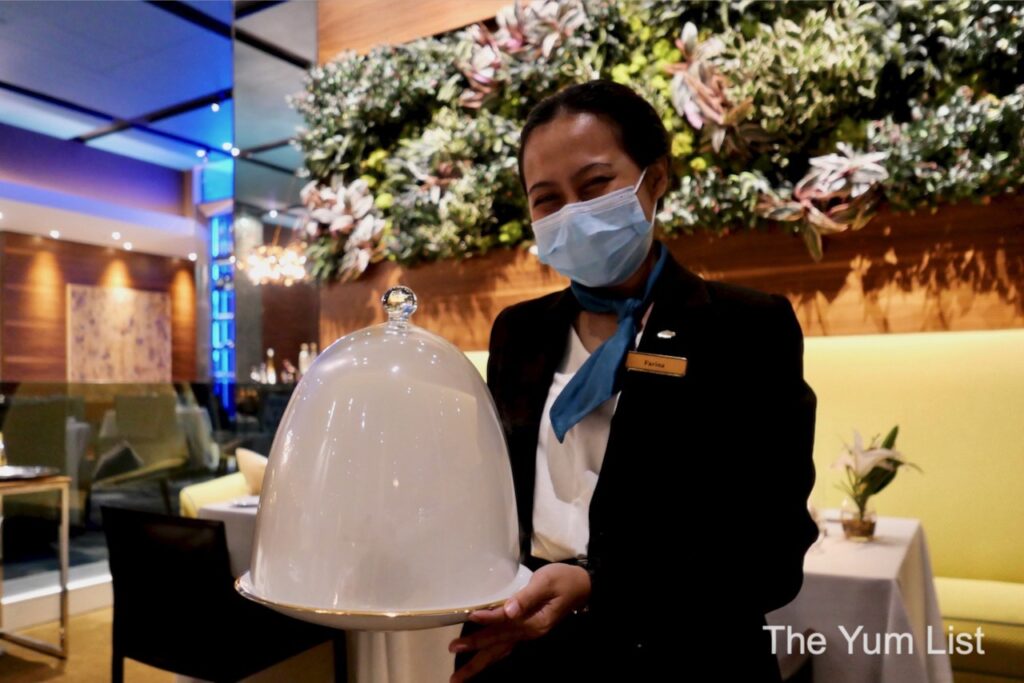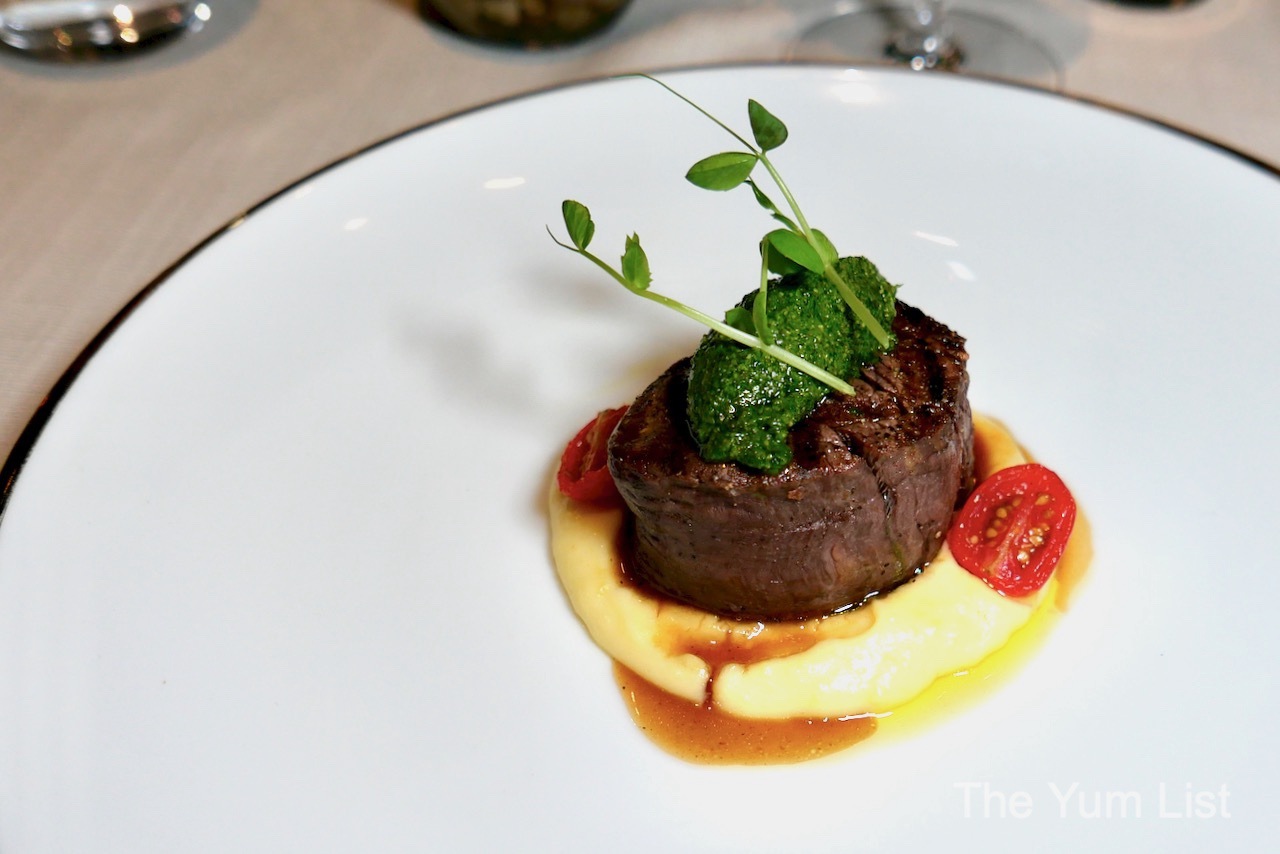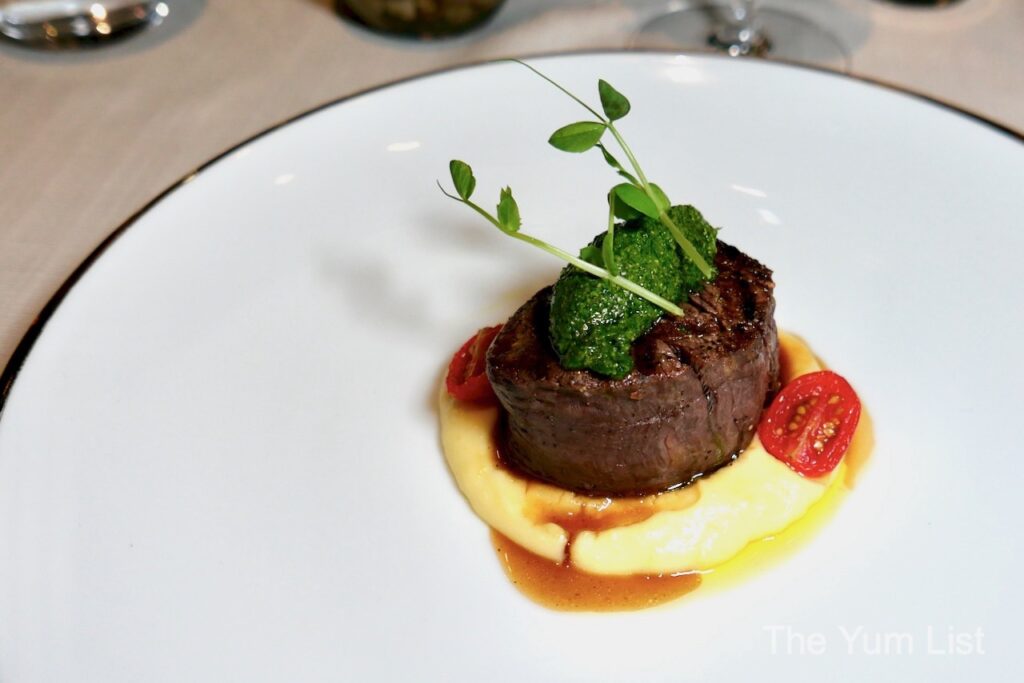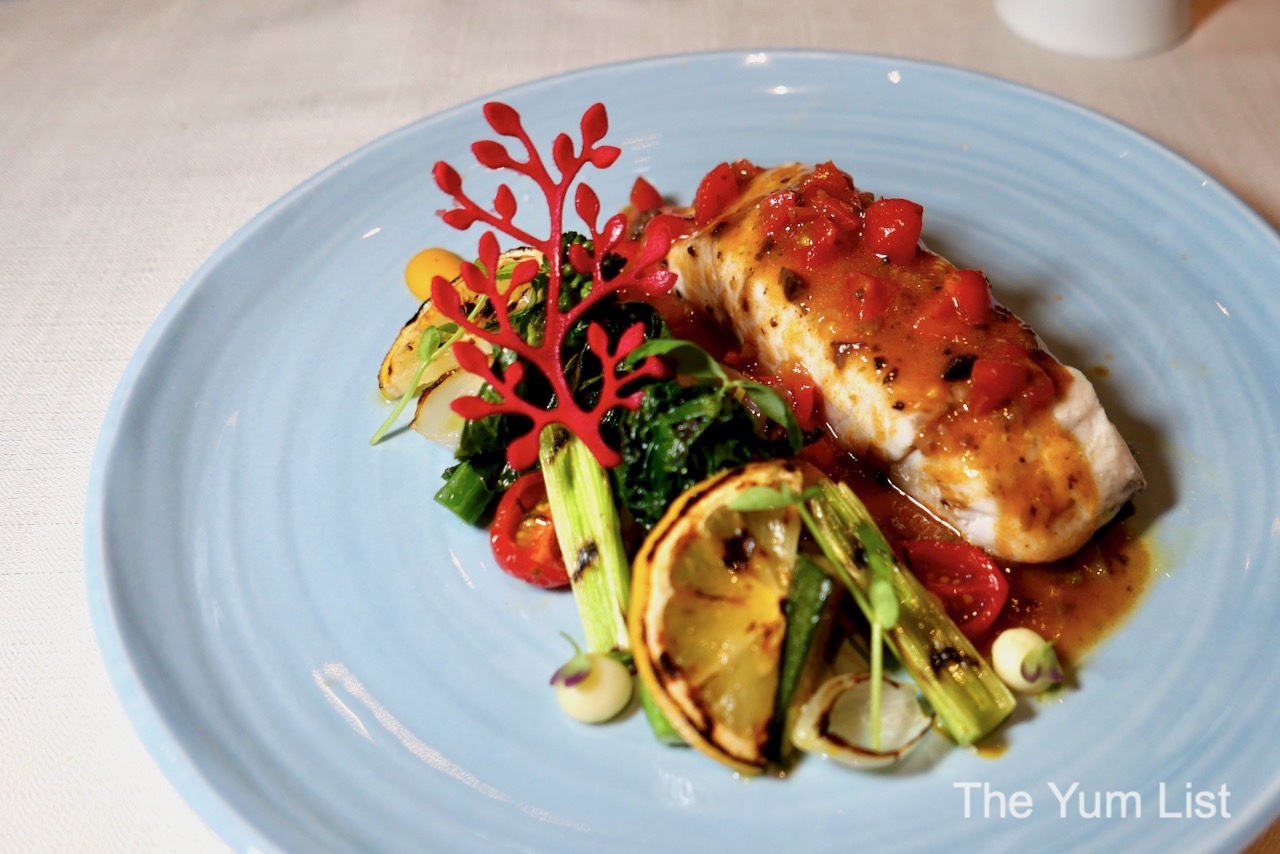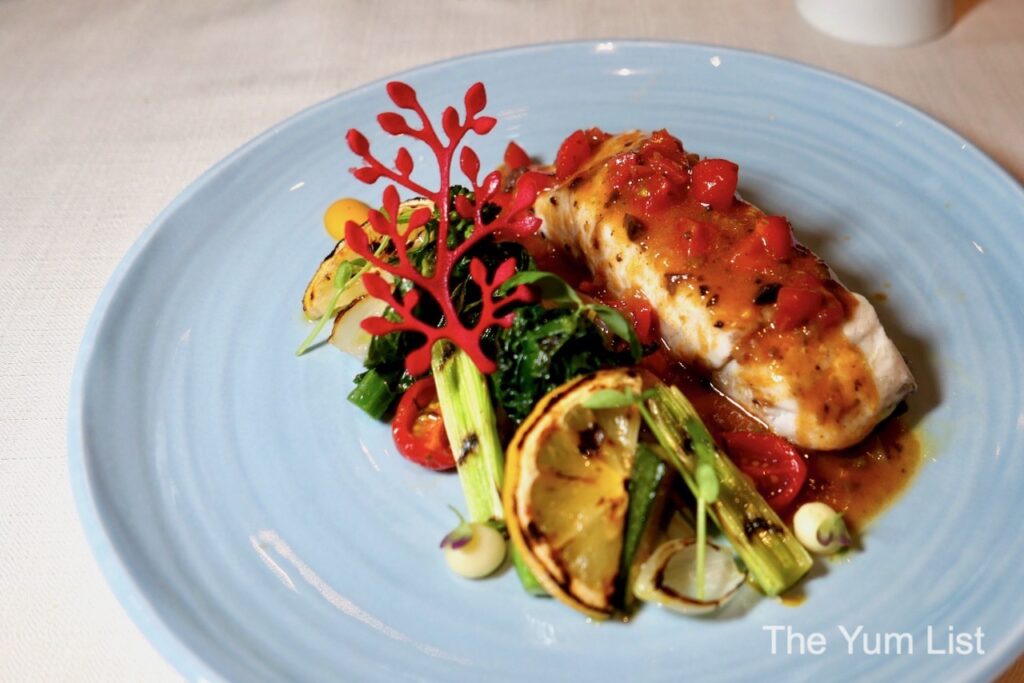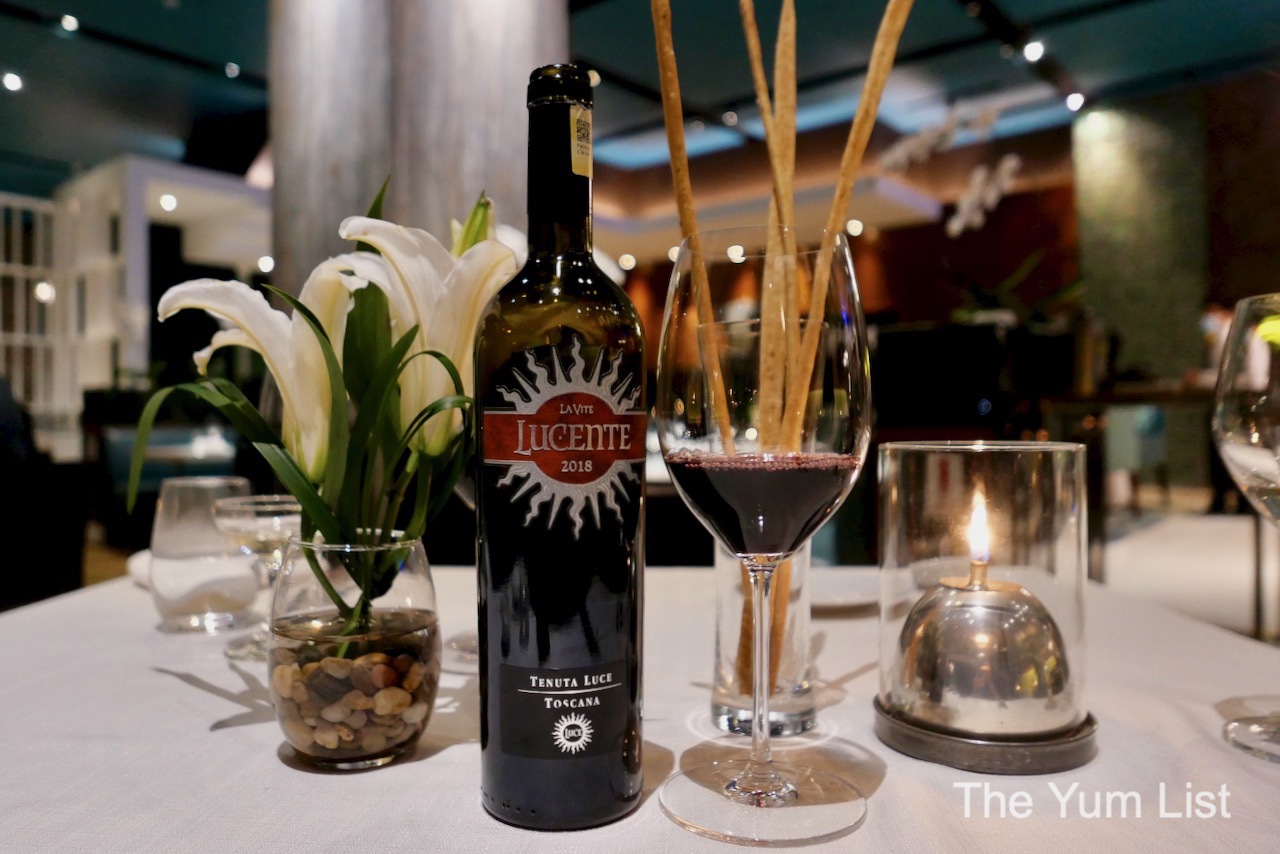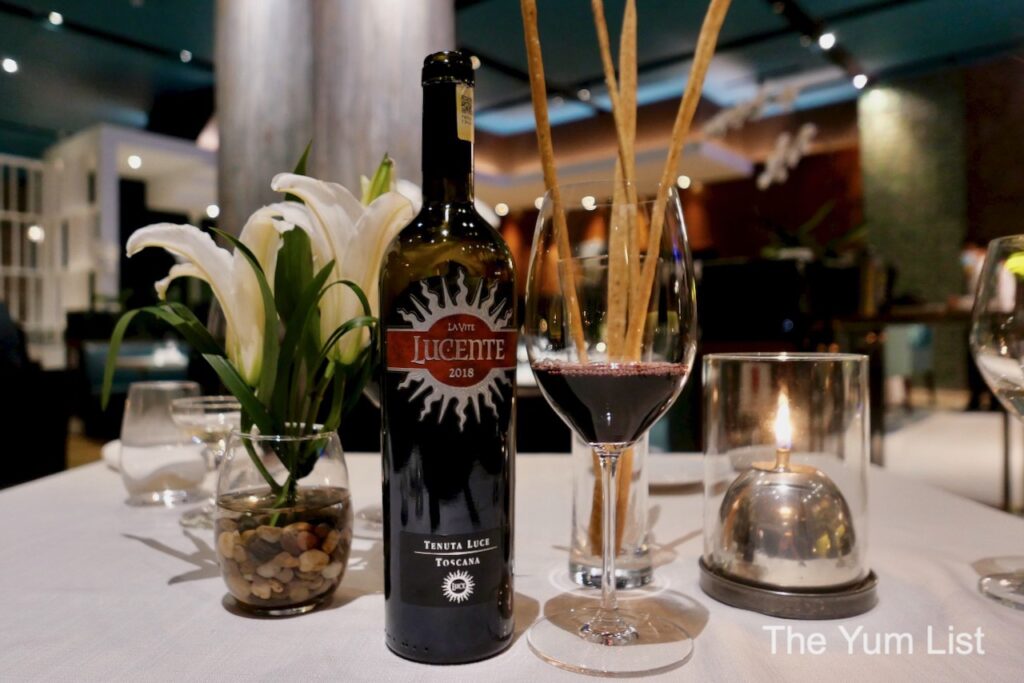 Dolce
Dessert comes in the form of Tiramisu. One might easily tire of this recipe considering its dominating presence on Italian restaurant menus outside of Italy. It is a classic for good reason though, and here Chef Marco ensures the continued fame of Italy's most-loved dolce. Mascarpone with coffee cream and a dusting of cocoa powder is presented elegantly in a martini glass with more stagecraft to enhance the sweet ending. 
In the grand finale, another trolley is wheeled tableside in a cloud of mist. With the use of liquid nitrogen, Rody hand whips espresso-based cream for three minutes, making ice cream on the spot. It's smooth and enriches the already delicious tiramisu conclusion.
The final sparkler on the cake is a glass of house-made limoncello. Attractive lemon aromatics bring me immediately to the Amalfi Coast and an elderly farmer sharing the best picks from his crop, almost incredulous himself that his trees had produced such beauties. It's viscous in the mouth with a balance of sweetness and acidity. Tartness tips the finish encouraging repeat sips. It is possibly the best limoncello that has passed these lips. Great stuff, be sure to get a glass.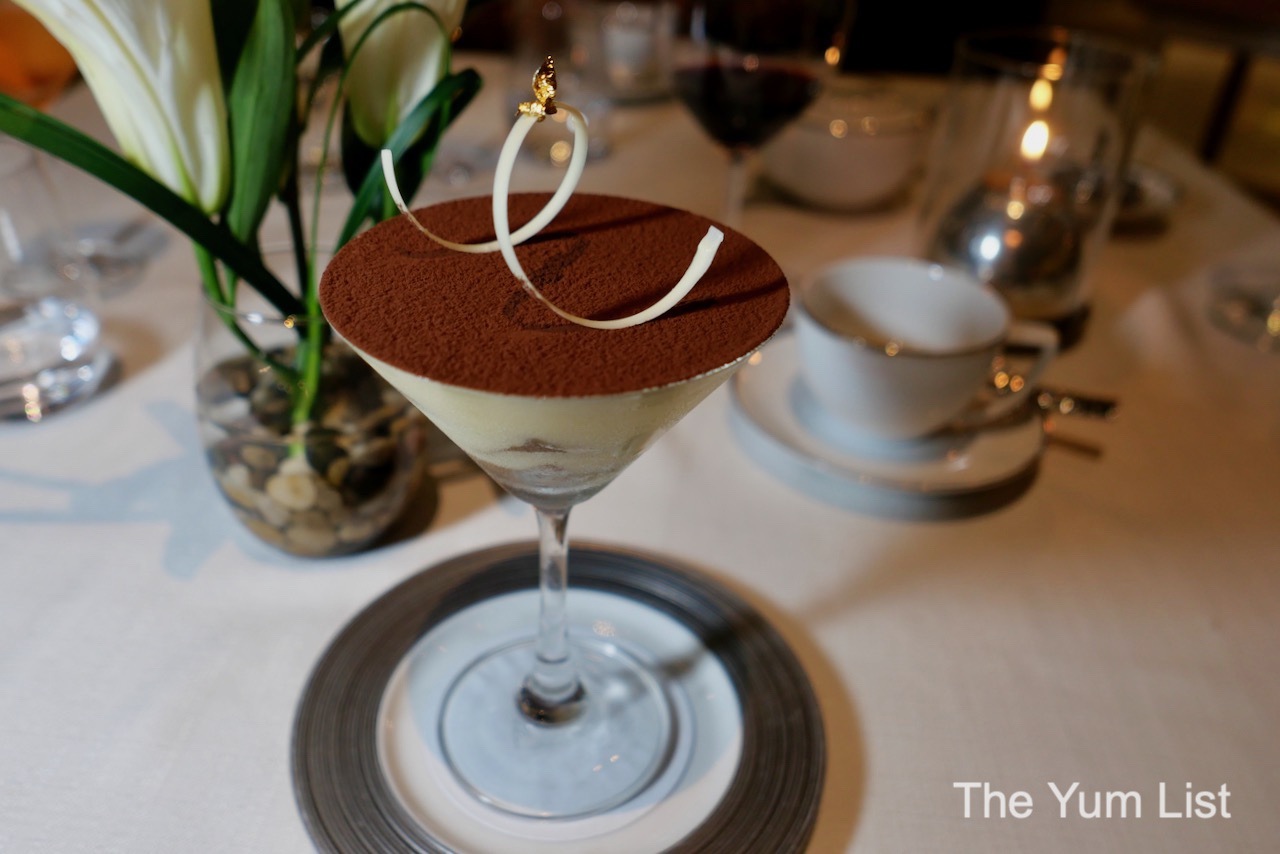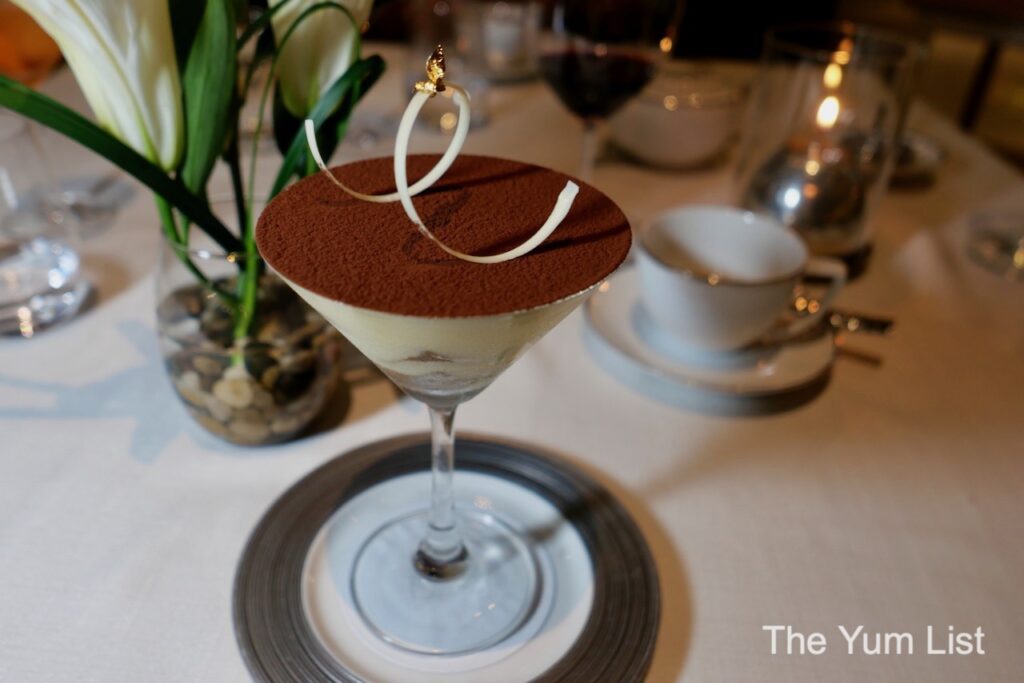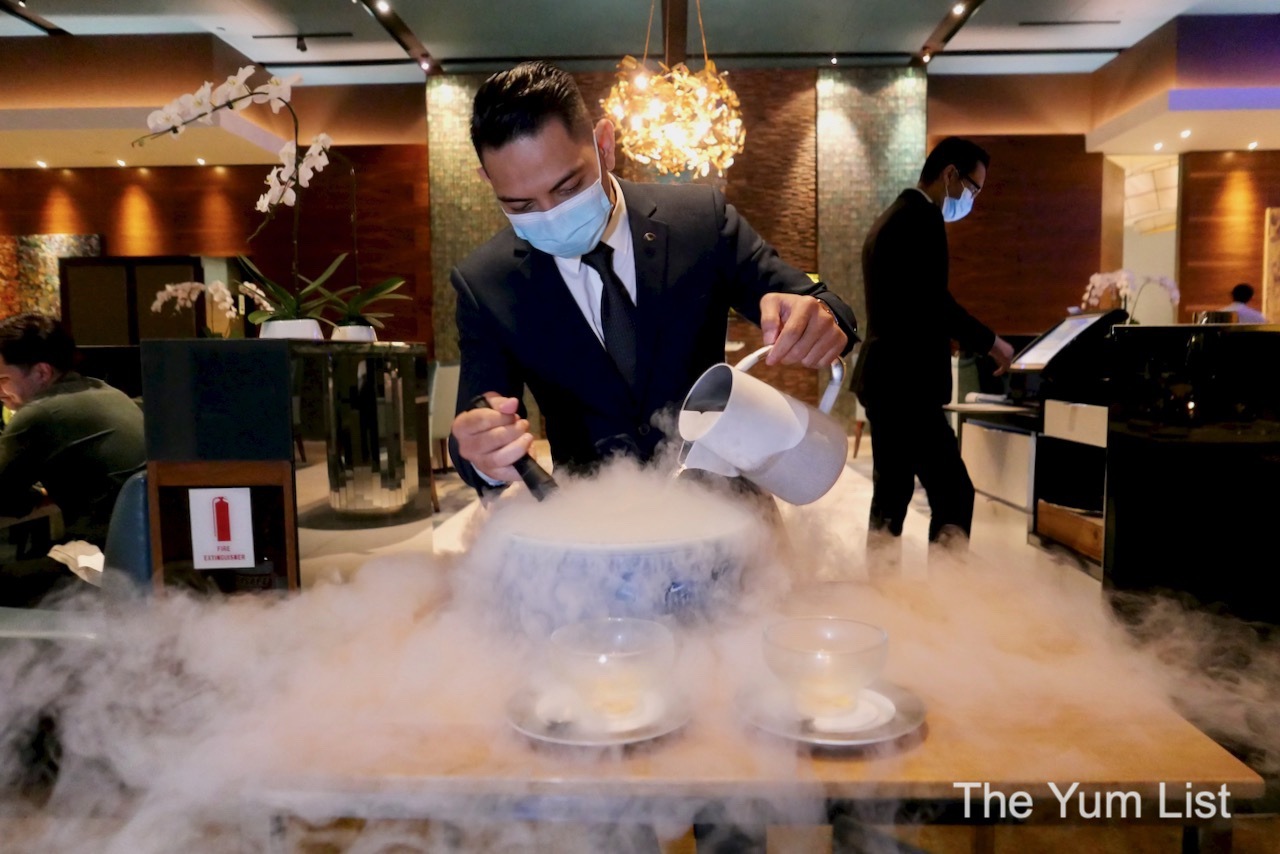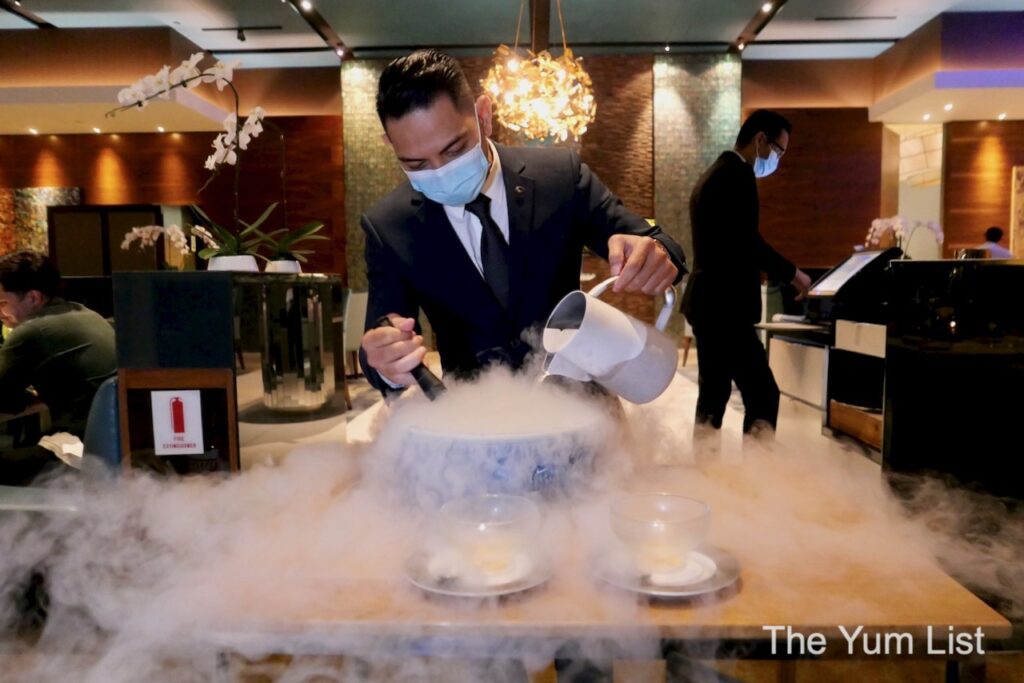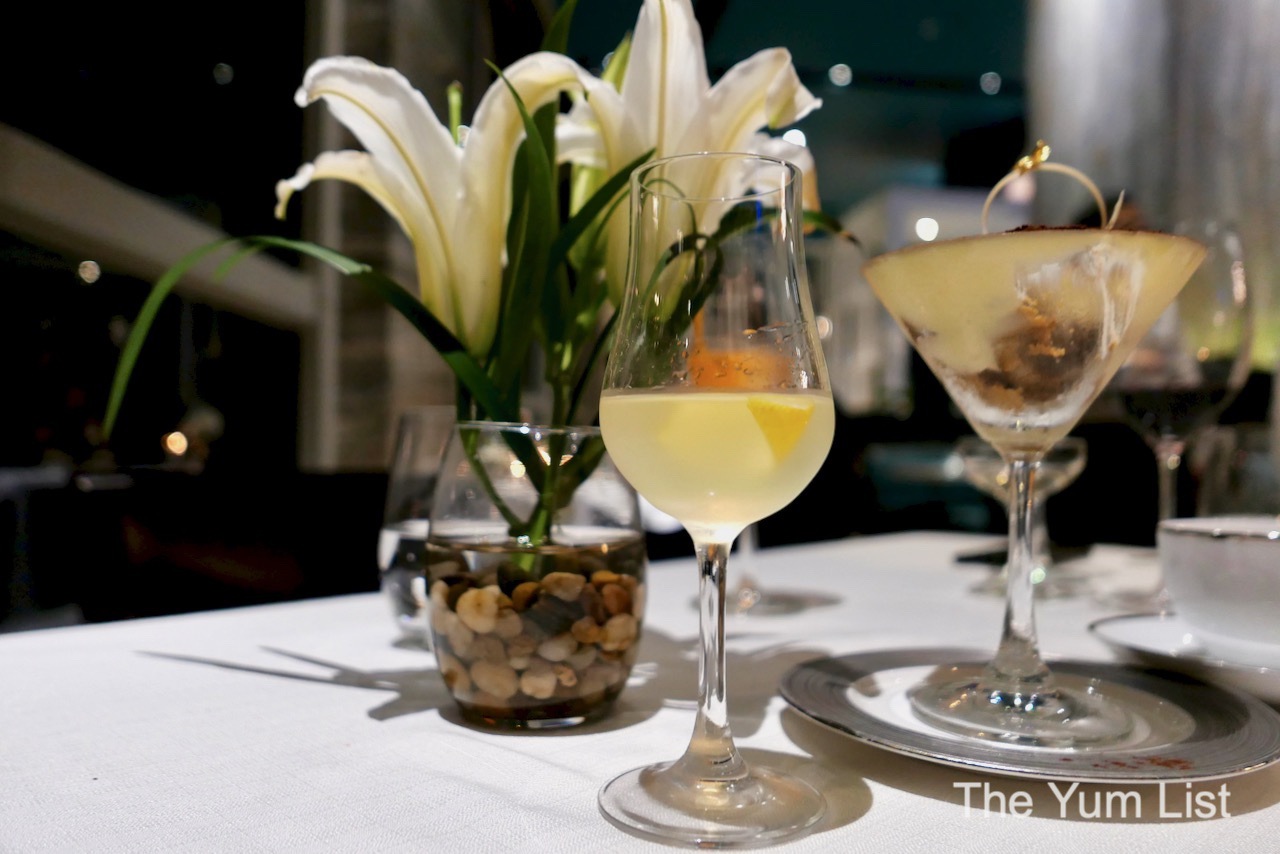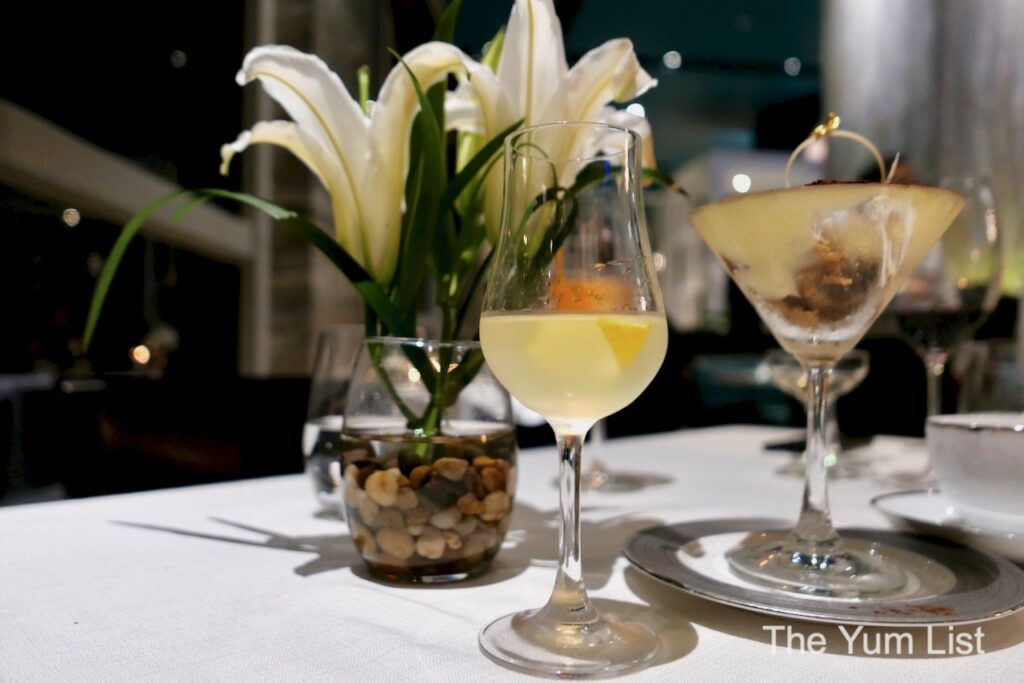 Best of Italia Menu – The Details
The Best of Italia menu is priced at RM500+ per person. Add on wine pairing for a very reasonable RM120+ per person. Use the promo code, MONICAYUM10, and get 10% off your total bill at Mandarin Grill from now until 28 Feb 2022.
Reasons to try the Best of Italia menu: beautiful setting; kind and professional staff; the set menu makes choosing easy; loved the risotto and the house-made limoncello.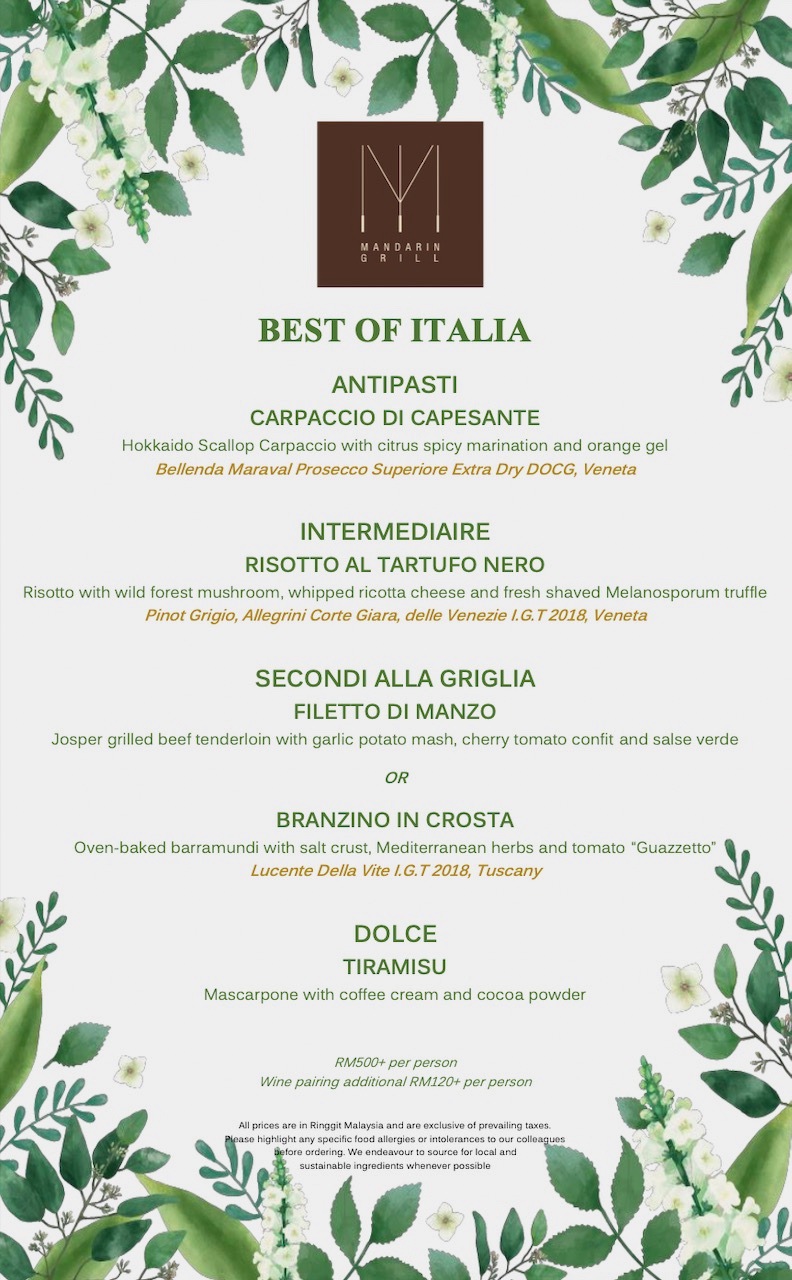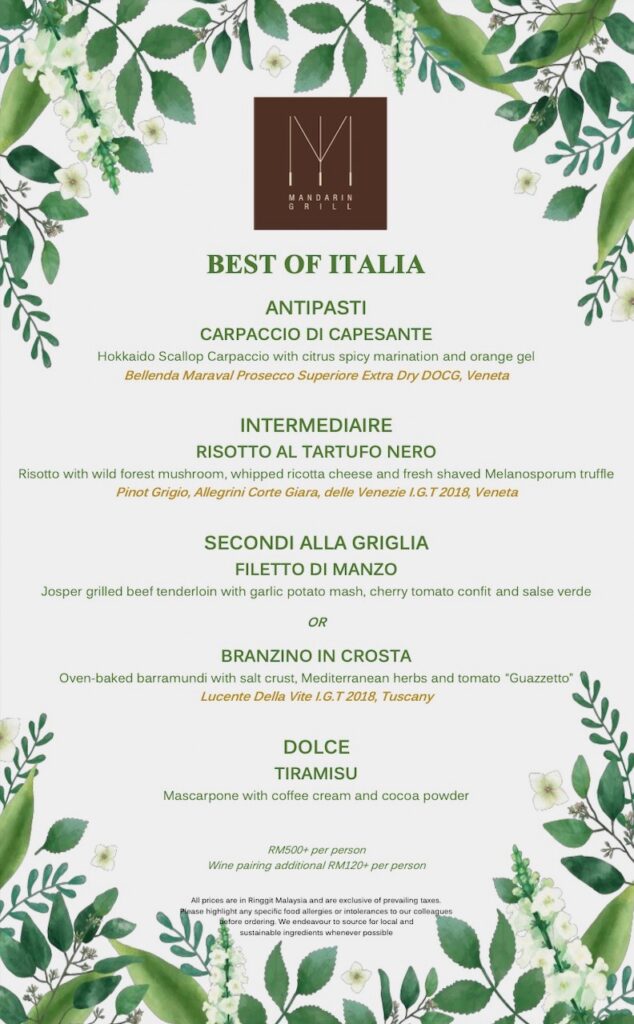 Mandarin Grill
Italian Restaurant at Mandarin Oriental, Kuala Lumpur
Kuala Lumpur City Centre, 50088 Kuala Lumpur, Malaysia
+6 03-2330 8798 or for reservations
[email protected]
www.facebook.com/MOHKL
Mandarin Grill Opening Hours
Closed Monday & Tuesday
Wednesday to Sunday – Lunch: 12 – 2 pm & Dinner 6 pm – 10 pm
Find more restaurants for special occasions here, and stay up-to-date on KL's food and beverage scene here and here.