Flips Kota Kinabalu
Words: Claire Matheson
Photos: Monica Tindall
In the heart of Kota Kinabalu, one of Malaysia's best cocktail venues has taken root. Flips will have you flipping the light fantastic to get a booking at this hot cocktail destination.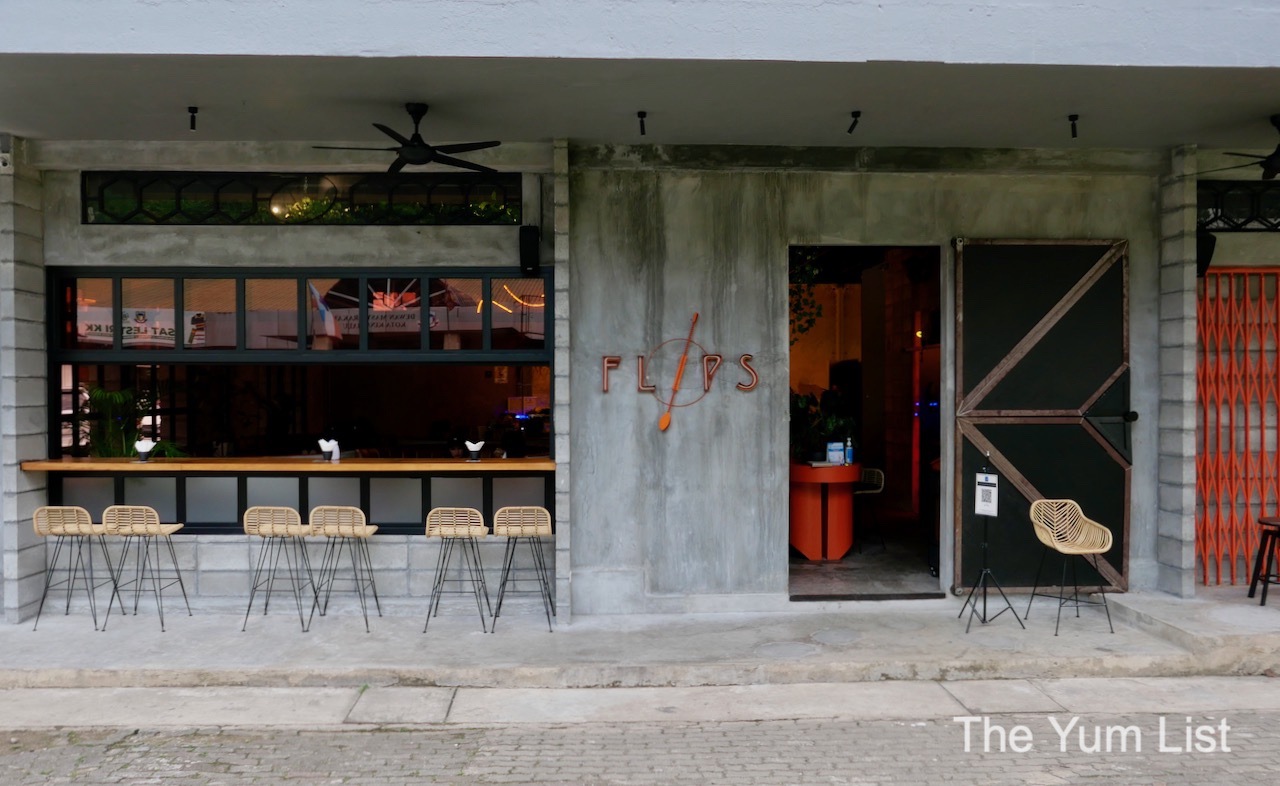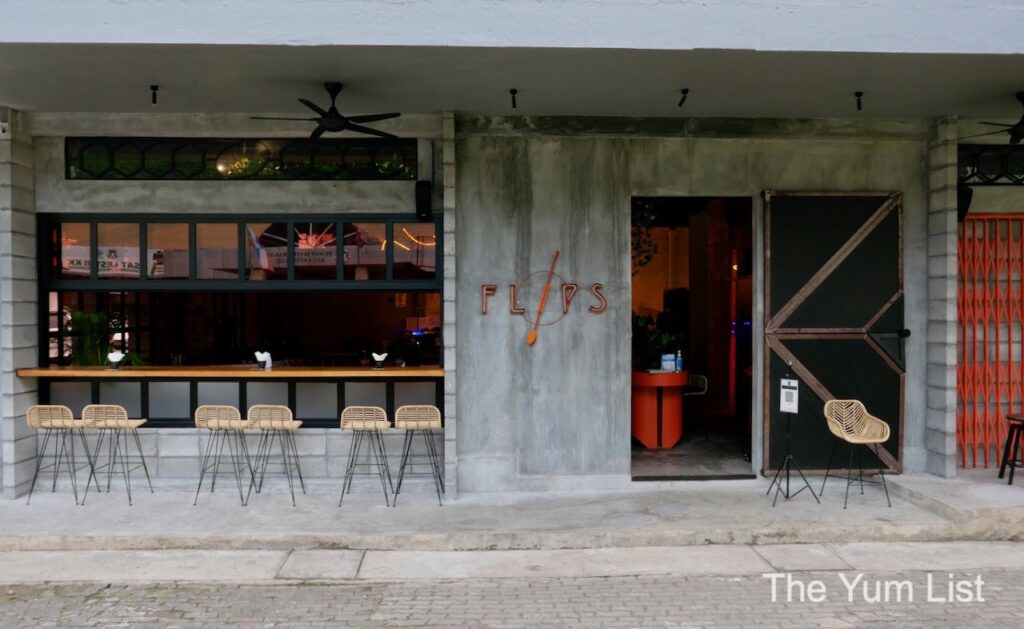 Flips Kota Kinabalu
Located in Lorong Dewan, the area around Flips has a history of use as an ANZAC base camp during World War II. Pre-COVID, it was a favoured part of KK for Australian and New Zealand tourists. The street has an artsy, chilled vibe, dotted with cafes, bars, an omakase-style restaurant, plenty of backpackers accommodation, and the Art Attic featuring local Sabah artists' wares. It is the prime location of choice for new, young, fun venues. On the corner, in the oldest building in the region, Flips has taken over.
Flips – Cocktail Bar KK
Over the bar, a custom-made light installation bends and weaves like a sparkler captured on film. Two magnificent dried flower sculptural pieces catch the eye, softening the industrial exposed concrete, high black ceilings, and purposely exposed electrics. Two curving couches snake their way through the space, with round high-backed booths clad with deeply cushioned, tan leather, providing plenty of seating. Large, open windows ensure the bar is well ventilated with afternoon sea breezes, making it a wise choice in COVID times. Rattan stools line the bar and are also spread along an outdoor exposed pine bar setting. An additional bright orange bar seating area gives guests more options for the best view in the house. The ceilings are adorned with leafy, tropical plants, and more greenery is scattered around to soften any hard edges. Upstairs, a wrap-around balcony will be opening soon to further blur the barrier between outside and inside. The feel is chilled and edgy.
Flips is the product of a trio of iconic Malaysian names in the F&B scene. Rizal 'Junior' Utto is one of Malaysia's most well-known mixologists, famed for his contributions in putting the KL cocktail scene on the international map. Teaming up with him is equally renowned bartender Azrin 'Boy' Masrie. The pair have worked closely together at numerous KL establishments including Marinis on 57 and KL's W, among other establishments frequented by cocktail connoisseurs. Both, originally from Sabah, are working to create several new venues in the region to cater to a new generation of Sabahans and visitors searching for a more premium cocktail experience. The third co-owner in this cocktail shaker team is fellow Sabah-born, Melbourne restaurateur Jimmy Gan. Already a resounding success, Flips is often at maximum (SOP-adhering) capacity. The trio is focusing on expanding into upstairs areas and the upstairs balcony due to unwavering demand.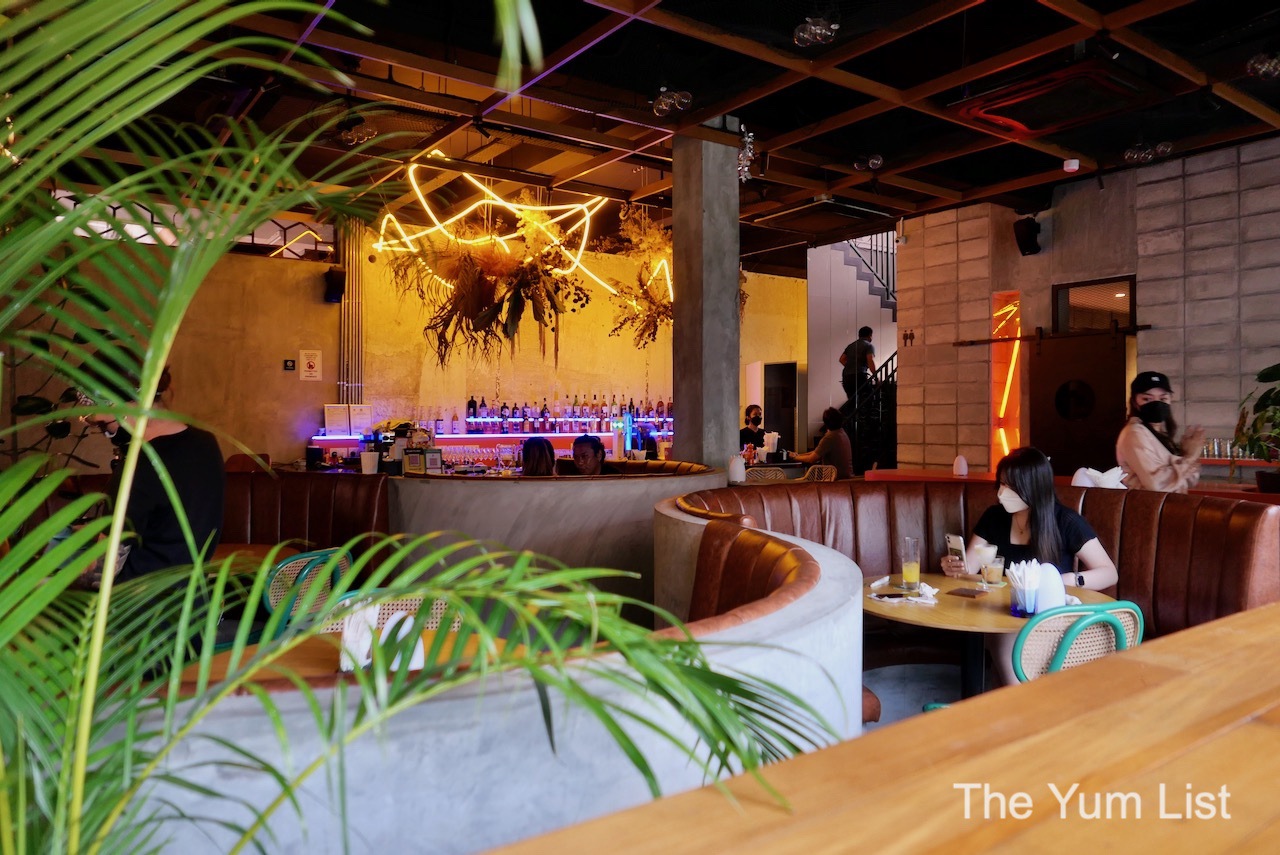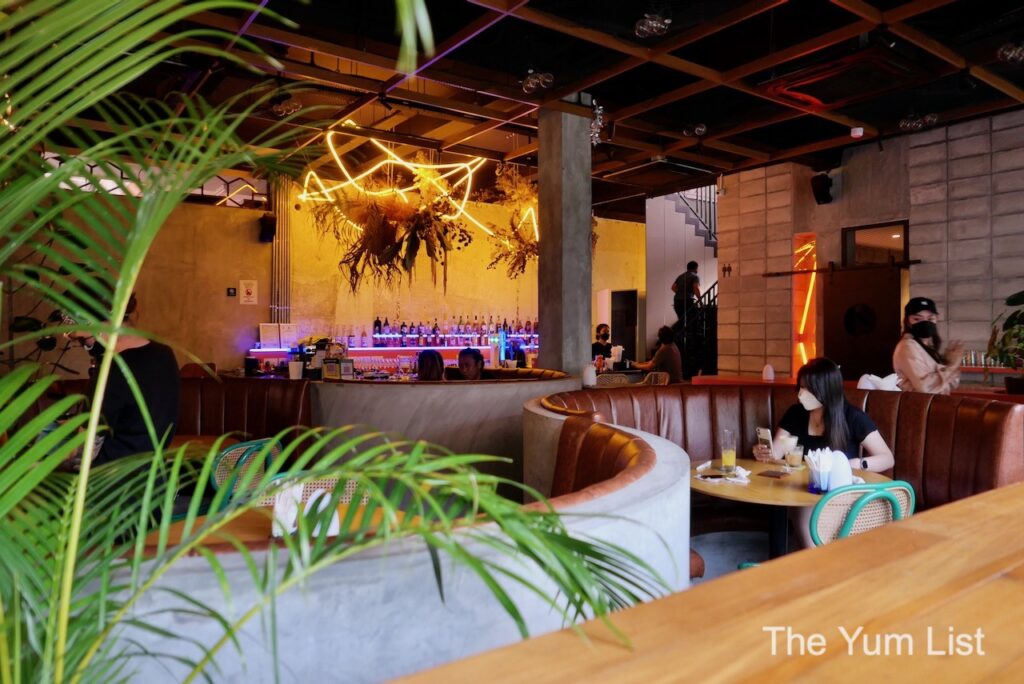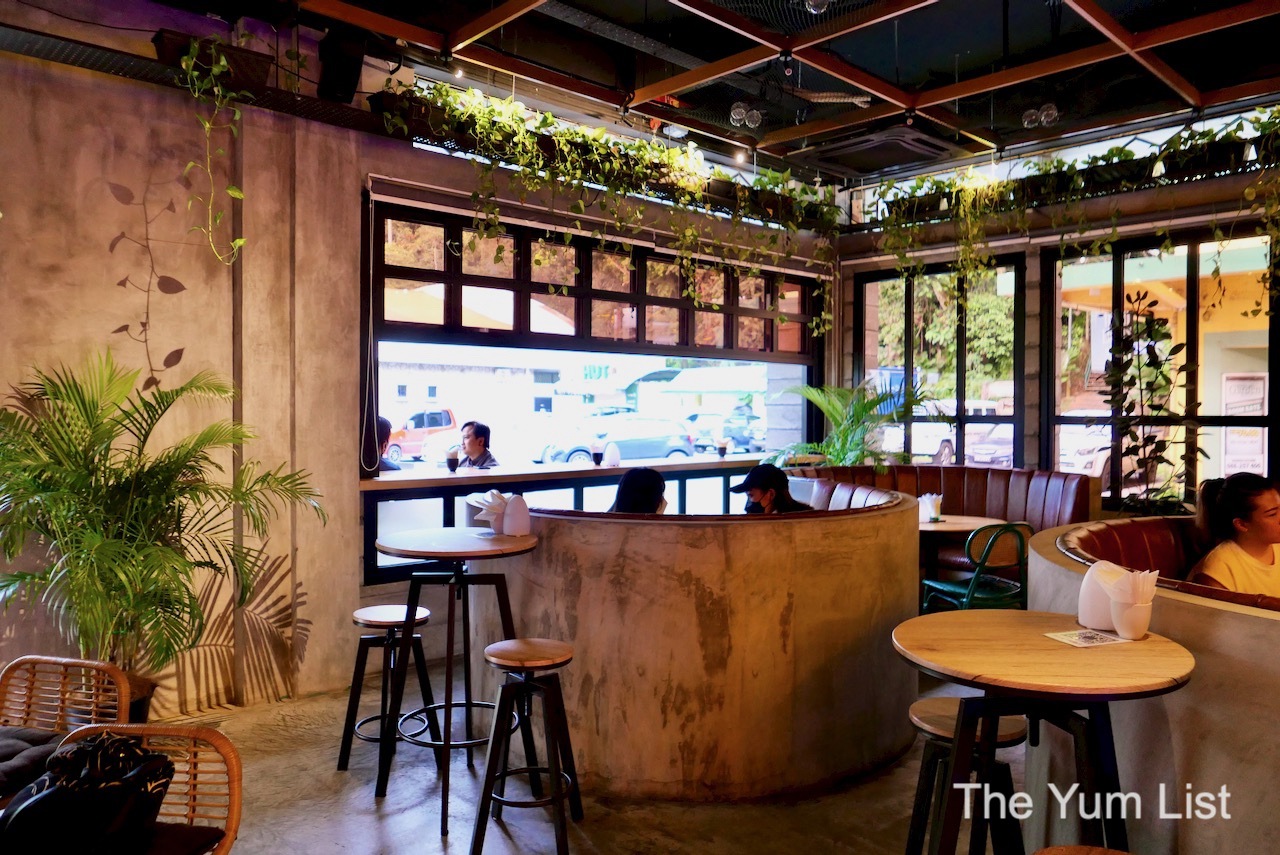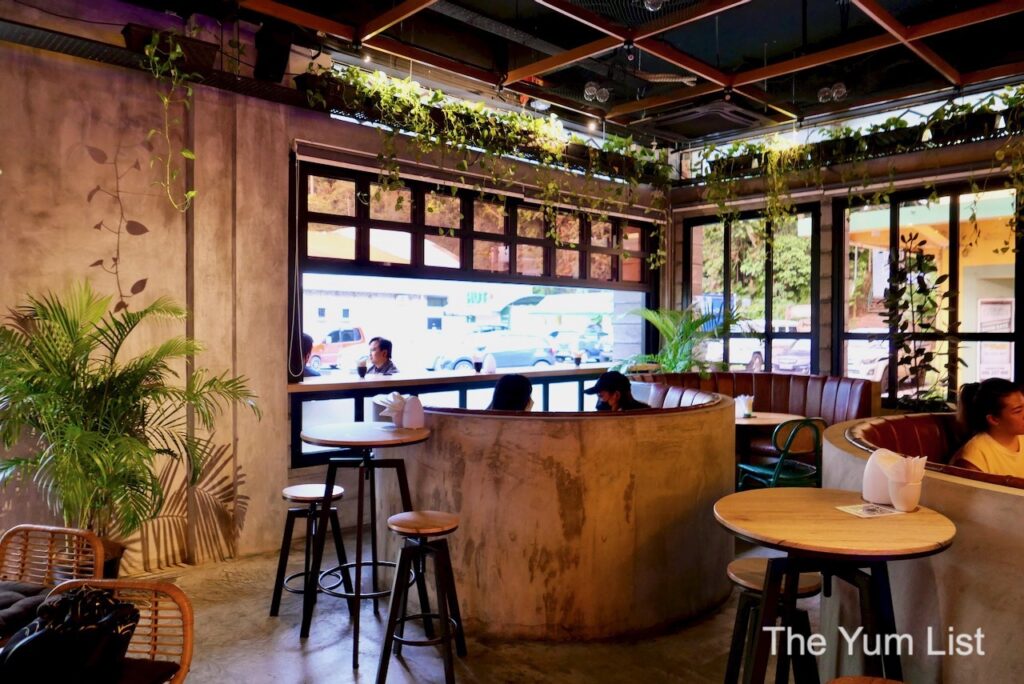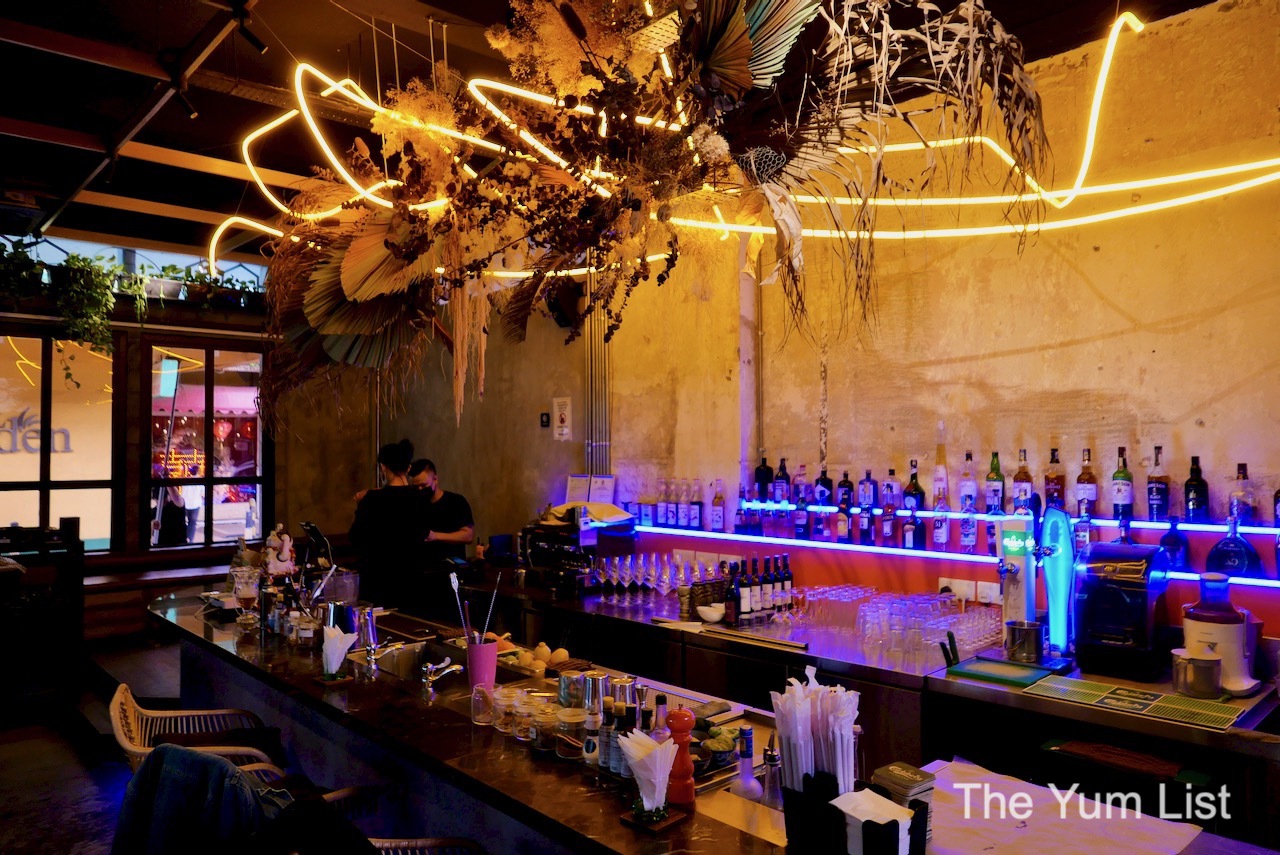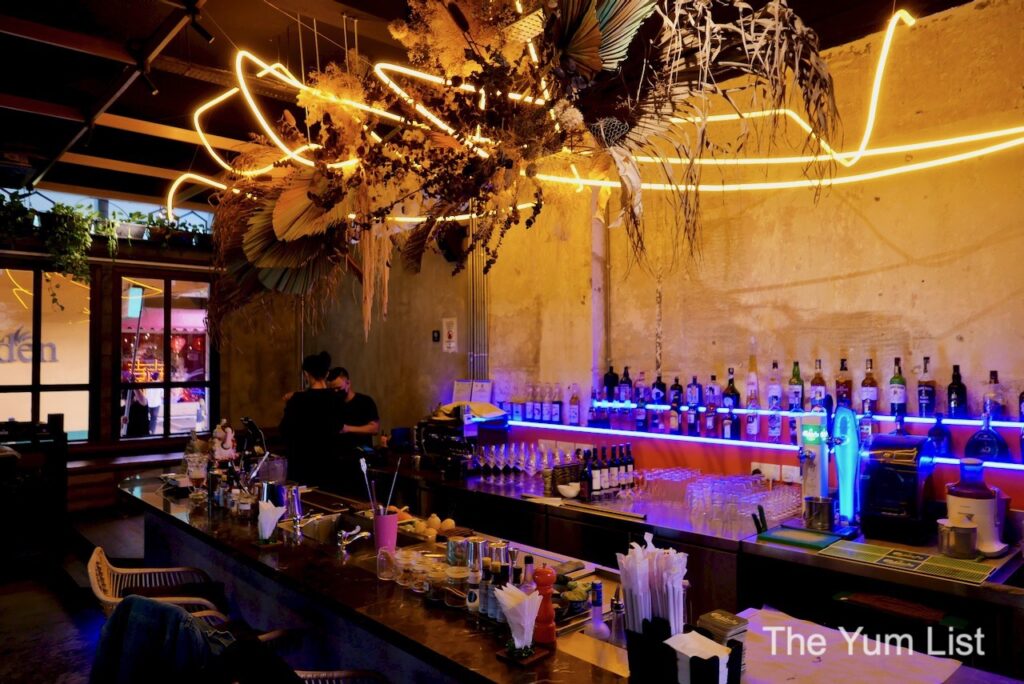 South American Cuisine Kota Kinabalu
The menu has a distinctly Latin American feel, with colourful, flavour-packed dishes designed as playful accompaniments to the cocktail action – the central focus of the bar. Originally opened with the vision of being a cocktail bar alone, strict SOPs required the serving of food, leading to a fortunate change in plans. Chef Aaron used to be with Fuego in KL pre-pandemic, before returning to his home of Sabah. When Junior reached out with the concept for Flips, the two of them knew it was a recipe for success. The addition of Aaron to the team has led to a cozy, welcoming venue, perfect for hanging out, enjoying some excellent quality mixes, and outstanding food. The menu is packed with veggie options that will have even the non-vegetable fans helping themselves to seconds, and thirds. Plus, we all need some healthy options to counteract the copious amounts of alcohol we're about to drink!
Flips Food Menu
Almost There Please Pick Me Up! Snacks and Sides
Compressed plantains are double fried to form a soft-centred, crunchy chip wedge. A bowl of creamy guacamole is packed with flavour. With the Double-fried Plantains (RM 15), double-dipping is allowed!
Mouthful sized cubes of Fried Tapioca Root (RM 15) are super crispy and crunchy with salt and paprika. A coriander cream dipping sauce is citrusy, salty and herbaceous. Would it be rude to lick the bowl after we've finished all of the tapioca chunks?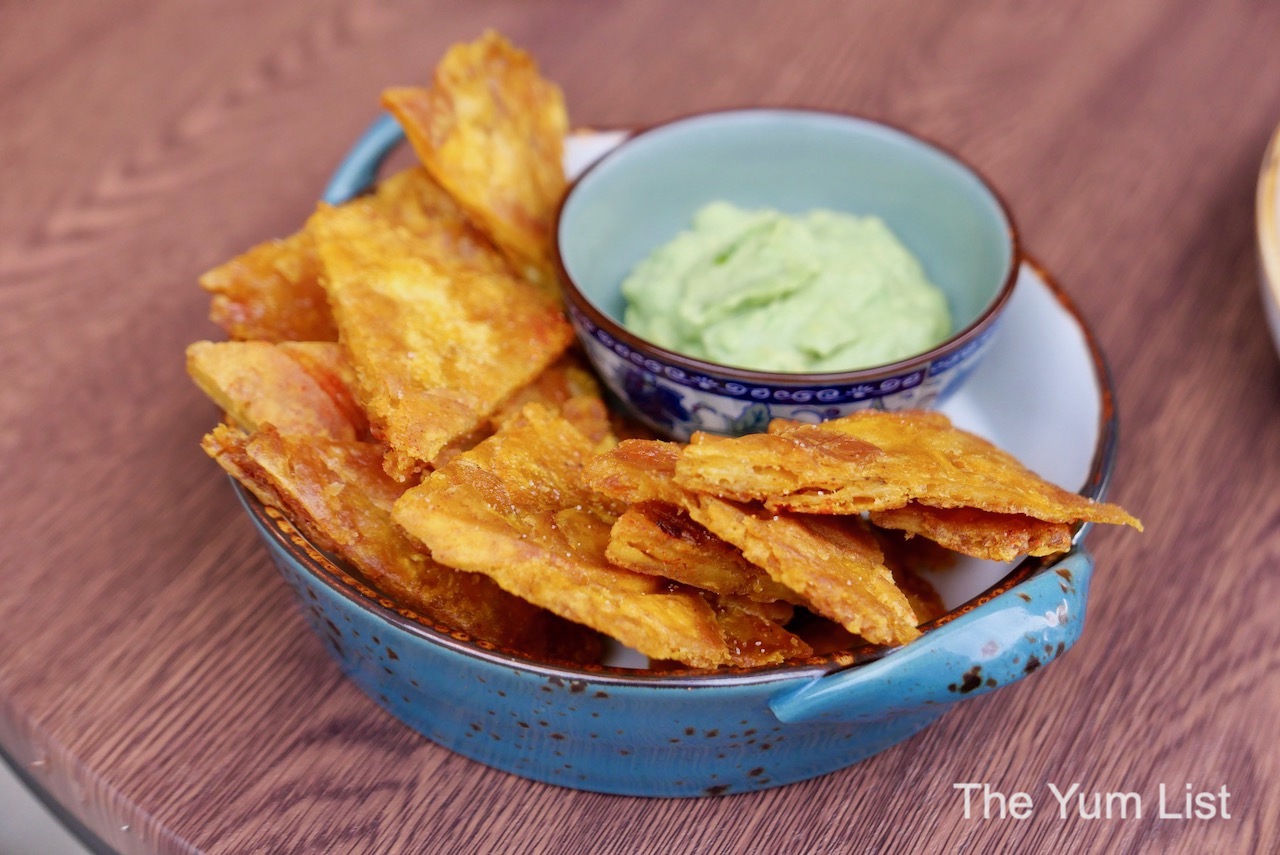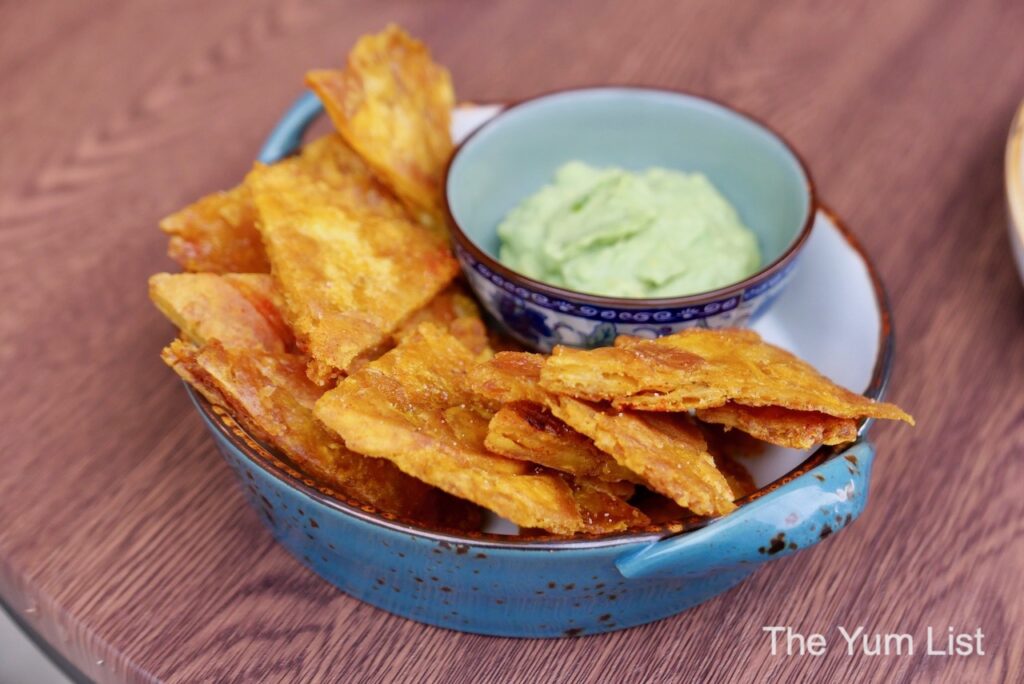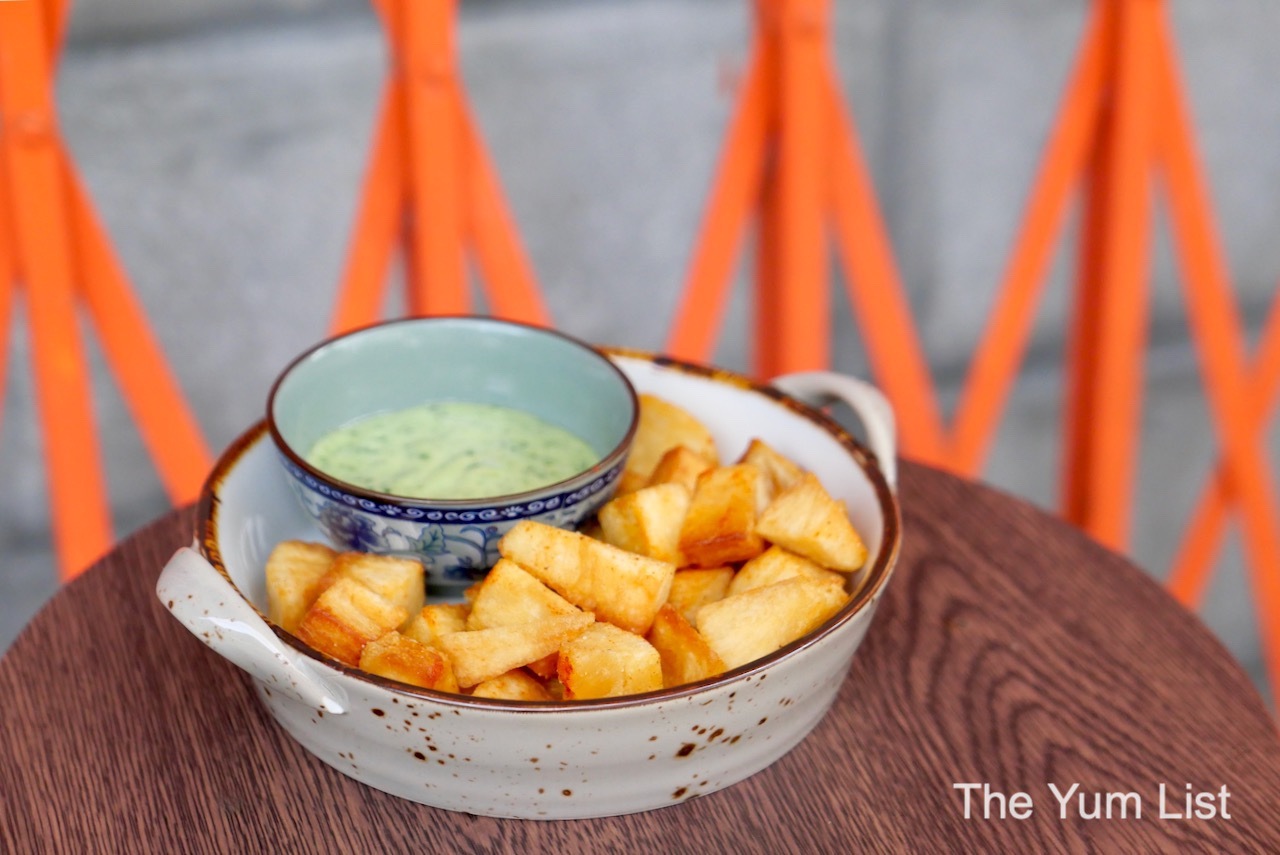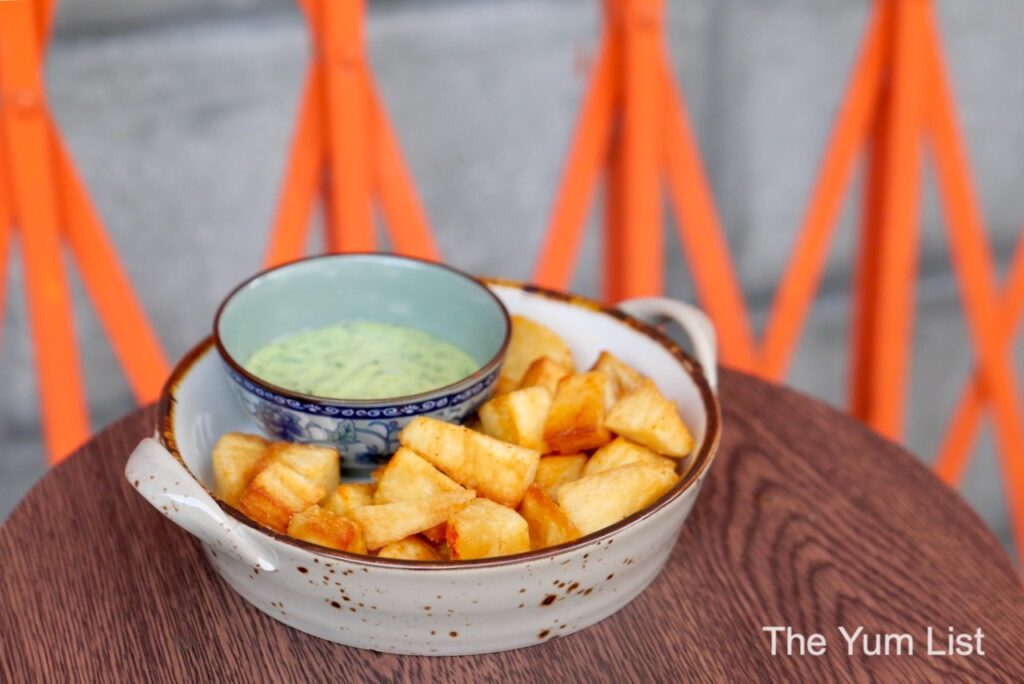 To Start
Whole florets of cauliflower are oven-roasted with cajun spices, lemon zest and intense parsley salsa. The Cajun Roasted Cauliflower Steak (RM 15) is covered with purple sweet potato chip flakes for a crunchy texture, as well as healthy alfalfa sprouts. English parsley with capers, shallots and white wine vinegar make up the salsa, giving a deep, rich green accent to the plate.
The E Lot Eh! (RM15) is a tantalising and juicy sweet corn on the cob, roasted with an ever so slight char, topped with a hot jalapêno cream, pecorino cheese, a smattering of paprika, and lime. A play on the Mexican word for corn, the Malaysian take is charmingly irresistible.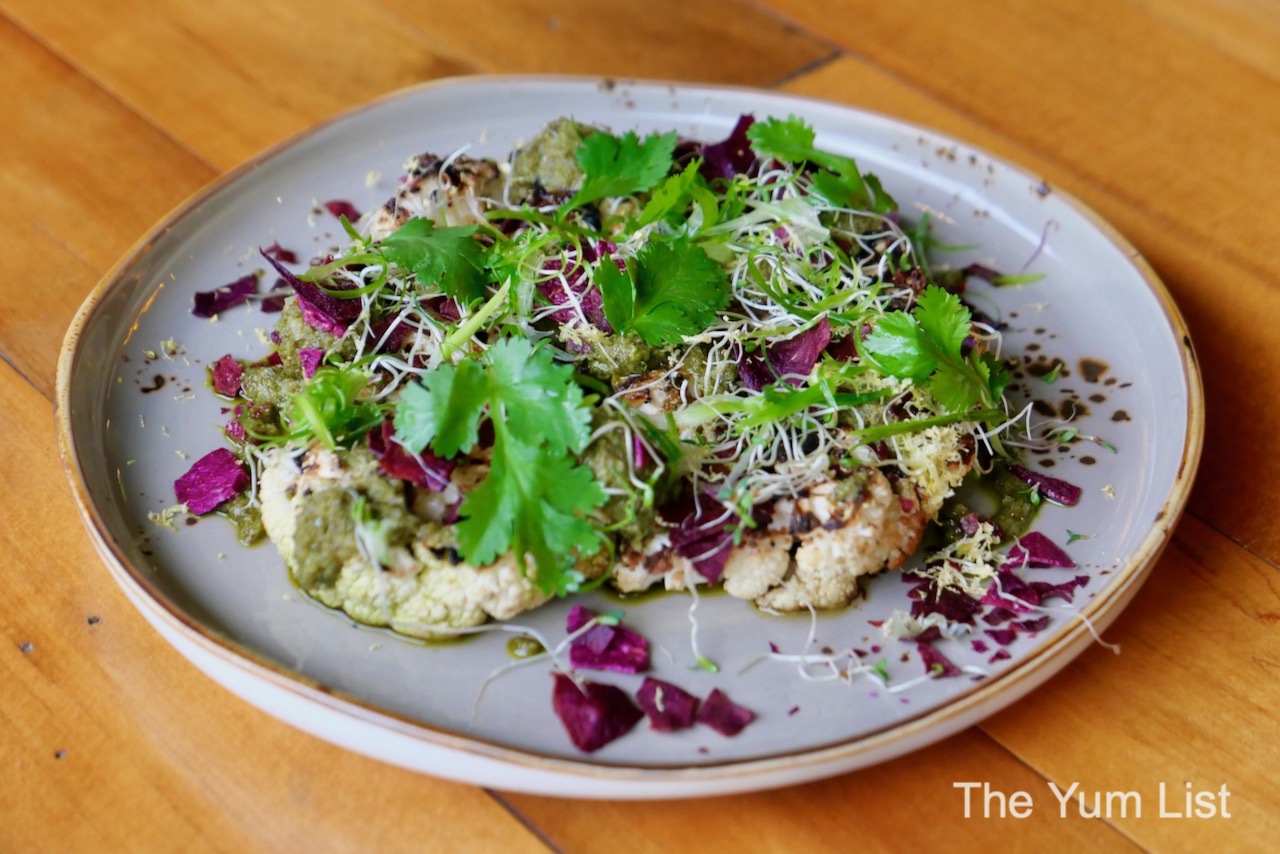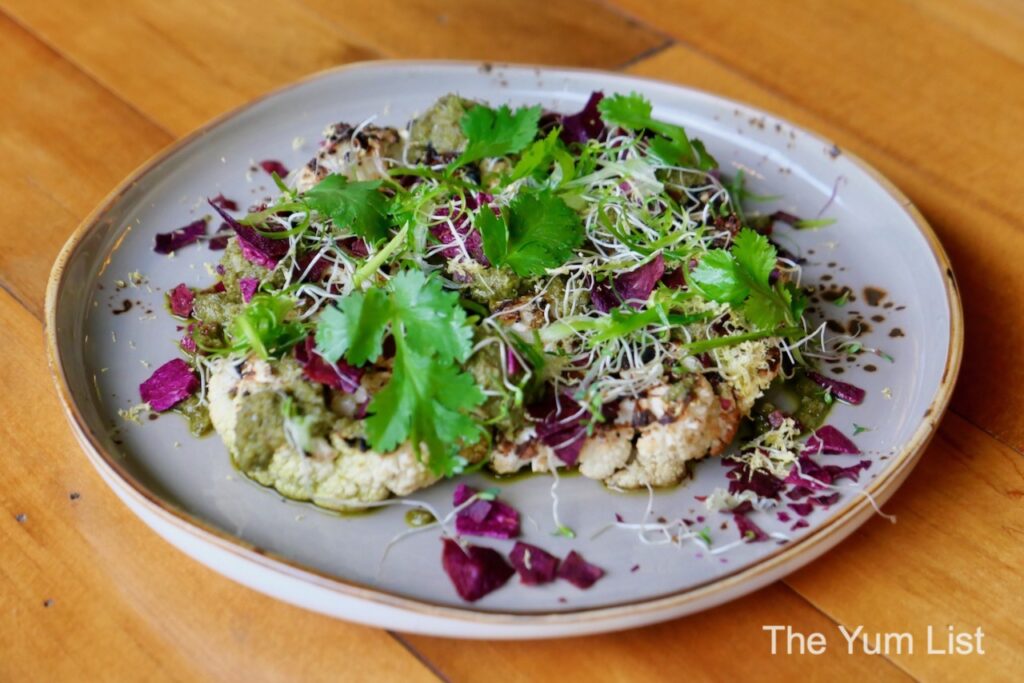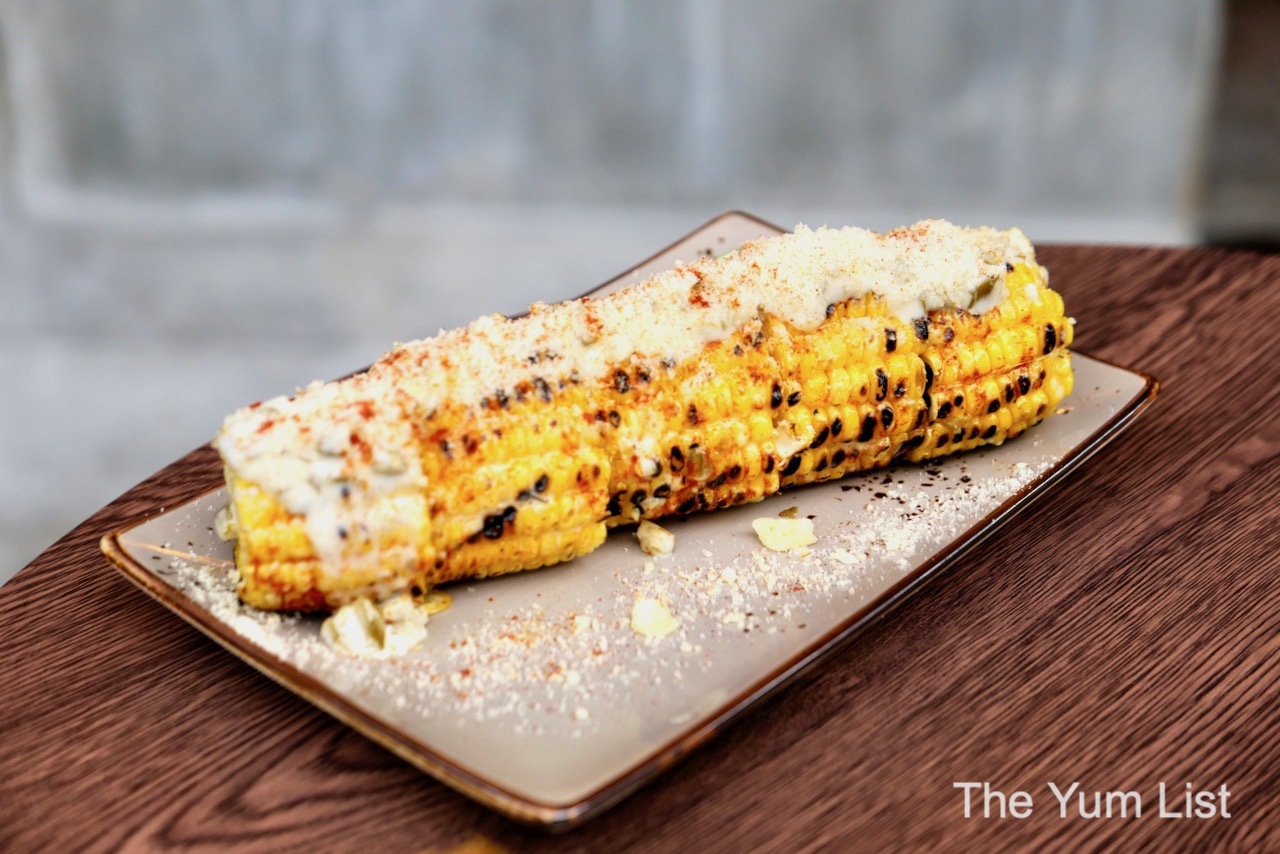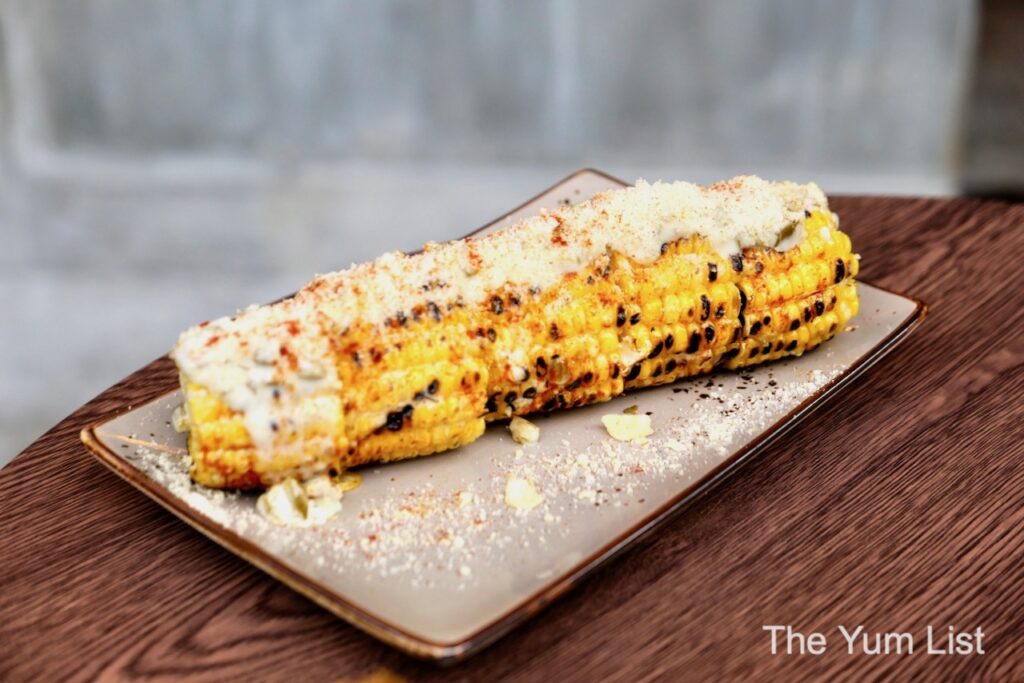 Bigger Plates
Whatever whole fish local fishermen have caught that morning is grilled and served up for dinner in the Catch of The Day. Today we are lucky to have Red Snapper (RM50ish depending on the day's catch, or around RM20 for a single-serve plate). Marinated with a red chimichurri made up of parsley, paprika and black pepper, for a smoky, sweet heat, it is topped with spring onions, coriander and shallots. The flesh flakes apart and has a much more concentrated flavour from having been in the ocean only earlier that day. A dash of local made 'Sabasco' sauce adds a splash of heat, cooled by a lemon aioli dipping sauce.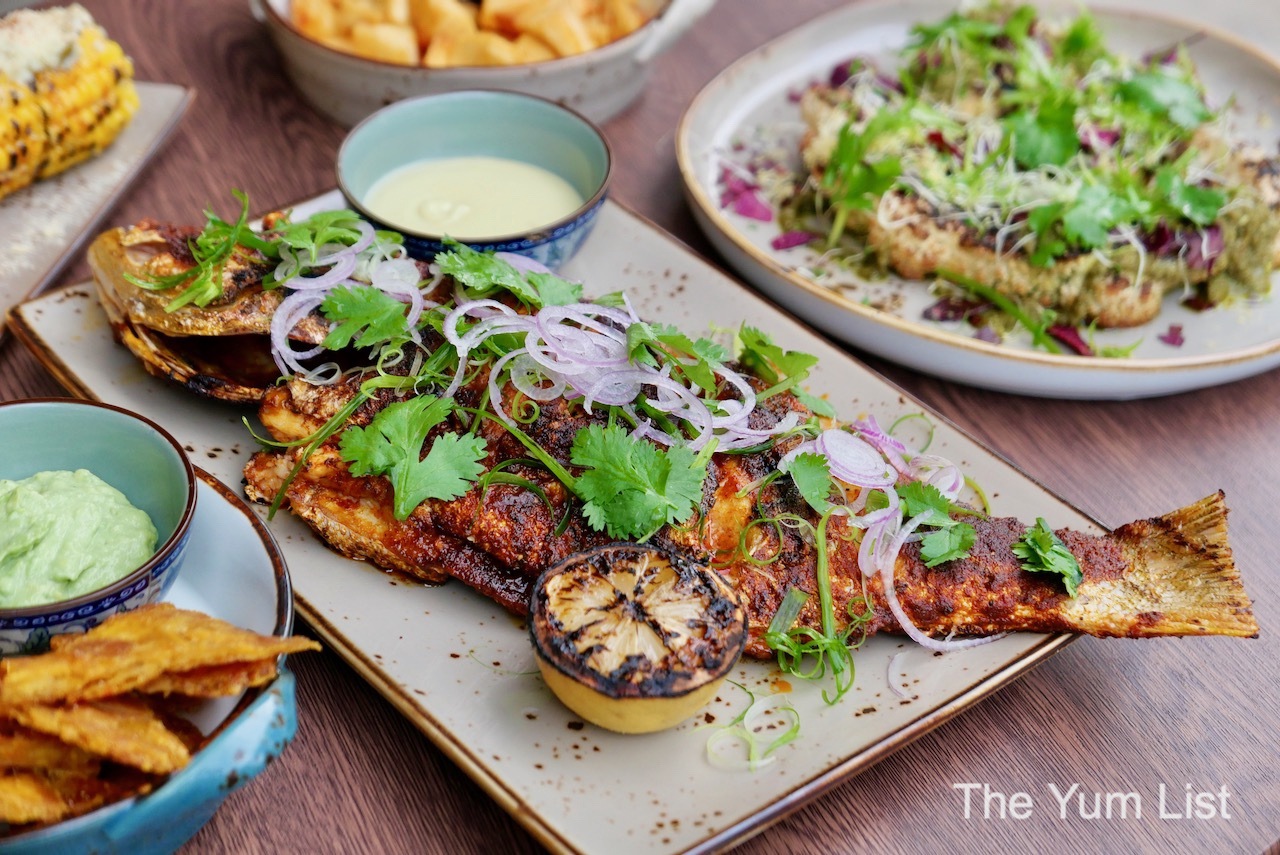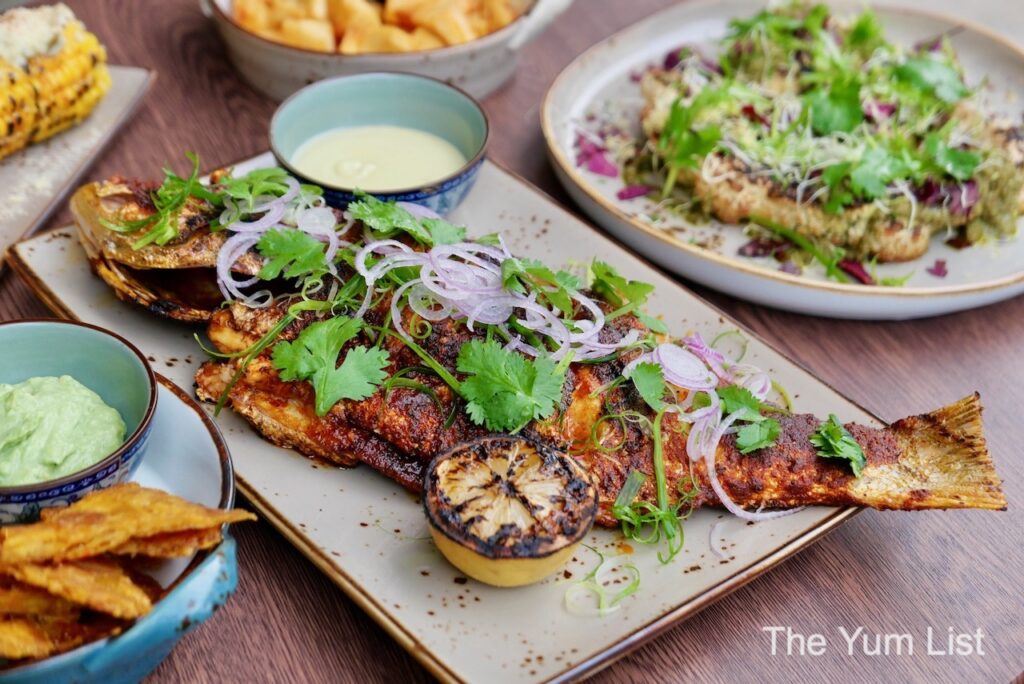 Flips Signature Cocktails
London Dry Gin is mixed with a Pandan Vermouth and orange bitters for the Dirty Pandan (RM40). A bright pinky-orange ribbon of house-made pickled banana dusted with salt and pepper forms the garnish. Clarified, refined and a little bit naughty, this makes a classic shaken not stirred martini look old and boring.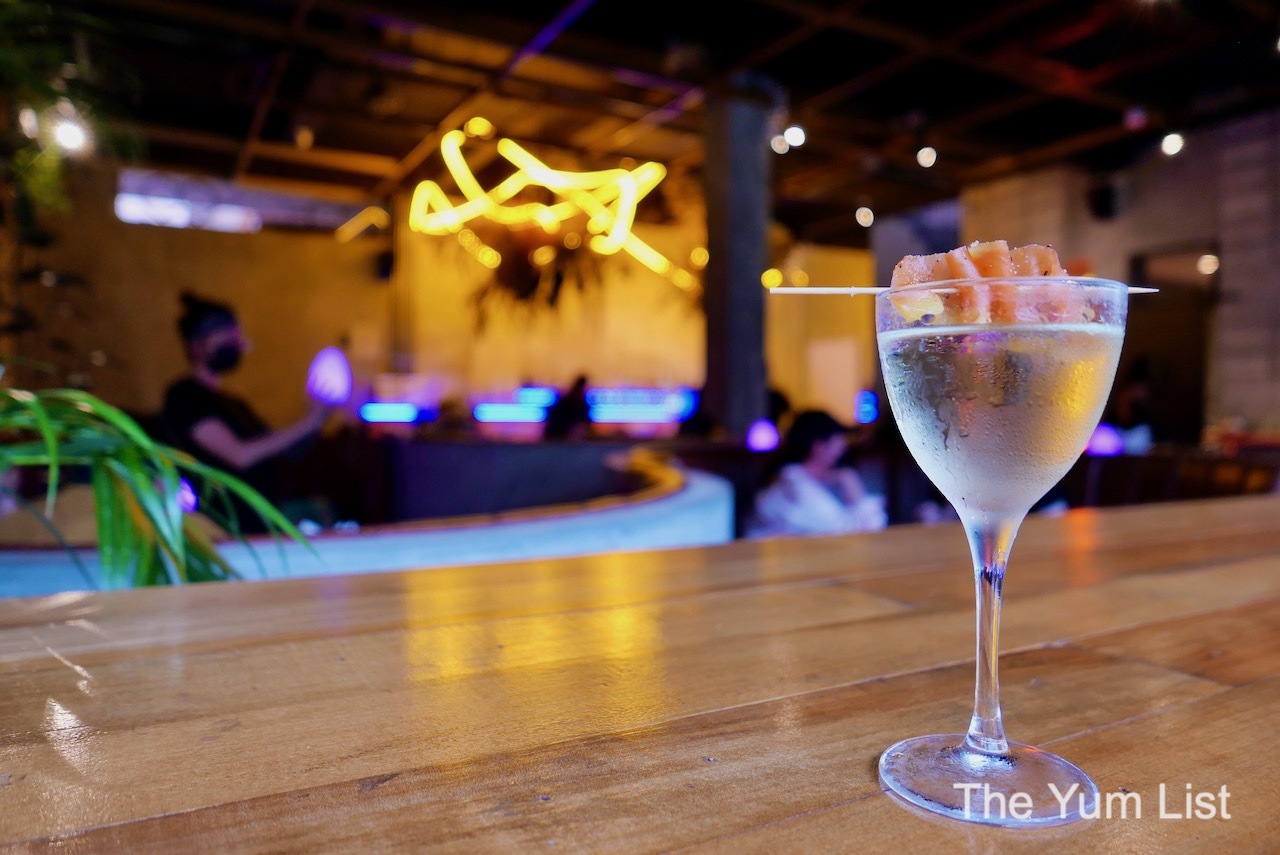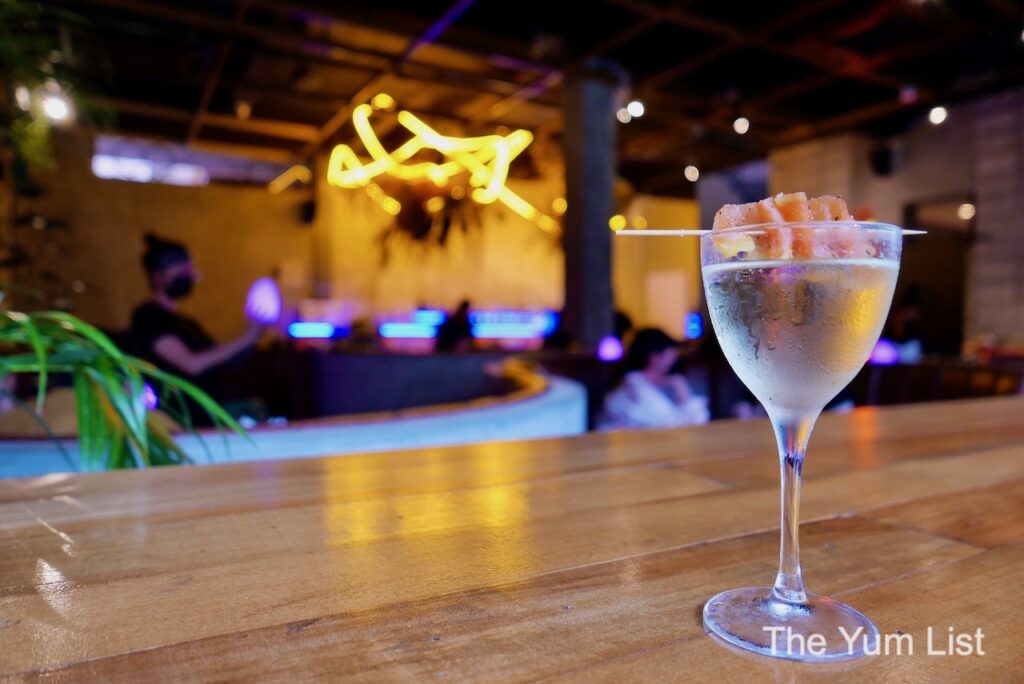 Three-year aged Havana Club Rum is infused with plantain bananas as the base for the Flips Daiquiri (RM40). Fresh lime adds a punch of zest with sugar, salt and pepper. Crisp and clear, it captures the spirit and feel of Kota Kinabalu.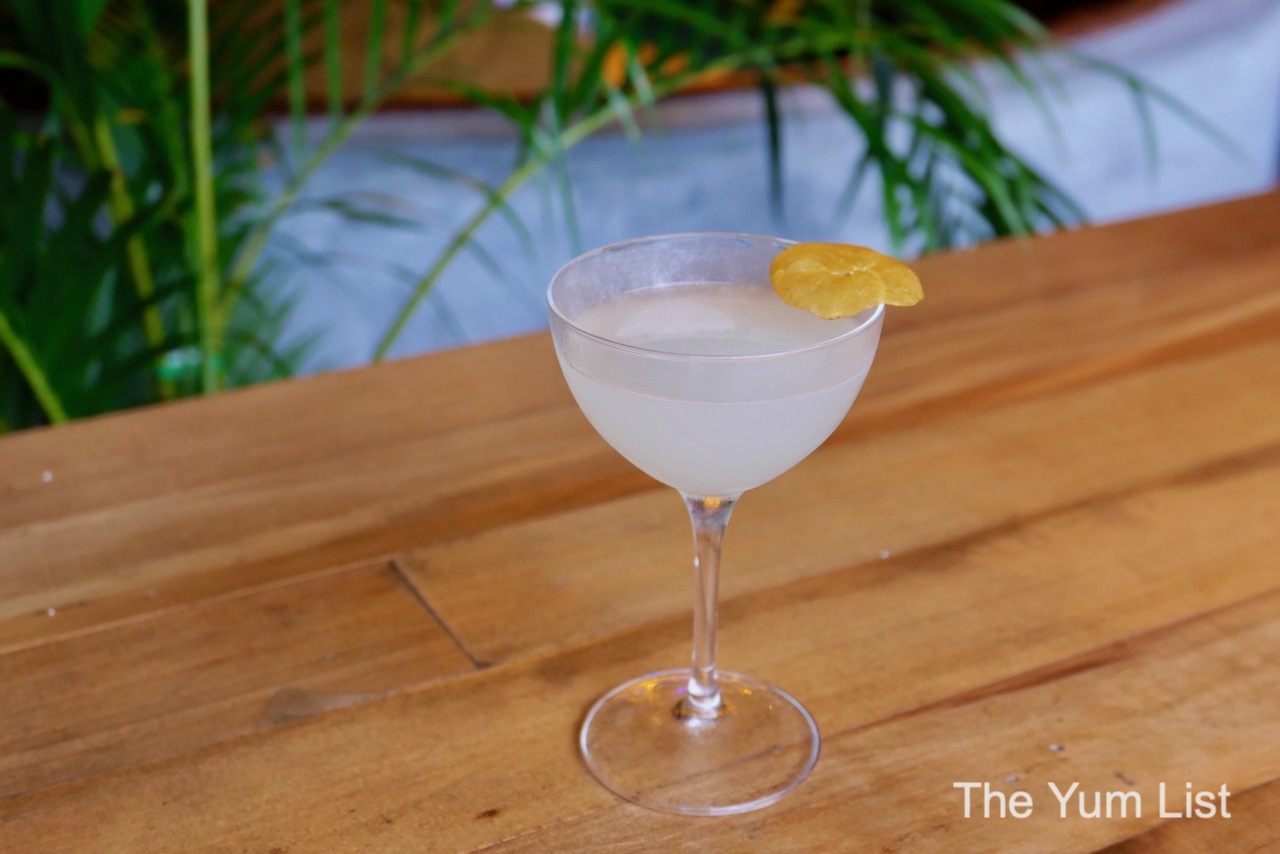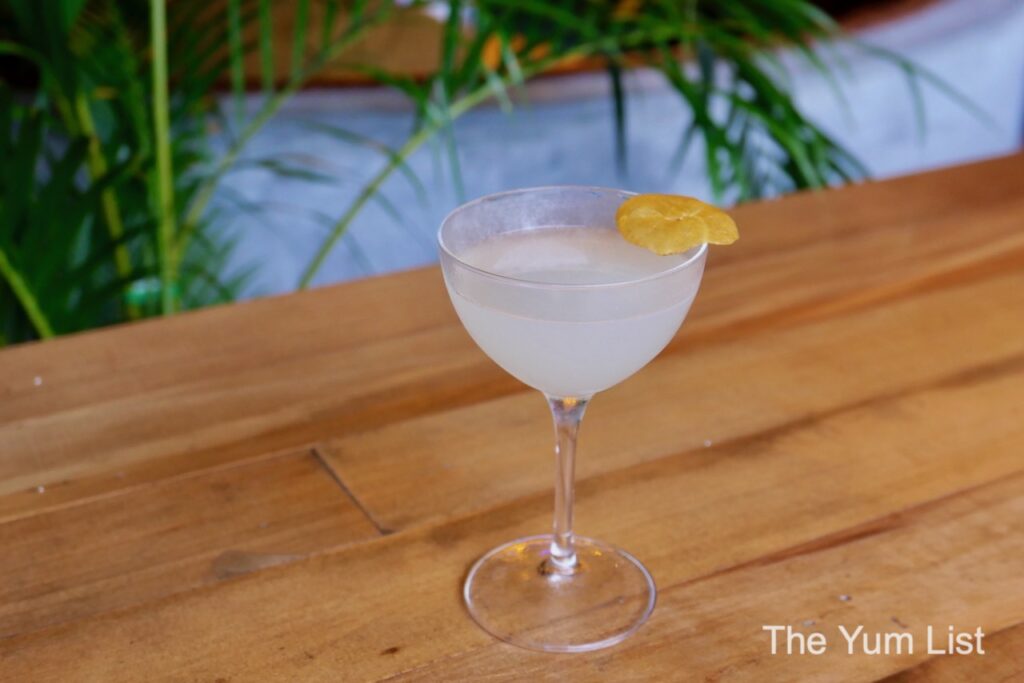 The White Rabbit (RM45) is served in an adorable white bathtub with a little porcelain rabbit companion climbing into the tower of soaping bubbles. Junior found the bowls in a local store, and couldn't resist their charm. The rabbit's bath is created from fresh pineapple, calamansi, orgeat (almond sugar), chamomile syrup mixed with Jameson whisky and pandan sous vide Bianco Vermouth. The 'chamomile air' is their secret creation – bubbling, foaming bath suds made from chamomile tea. The concoction bubbles away on the bar top like a mad scientist's experiment gone right.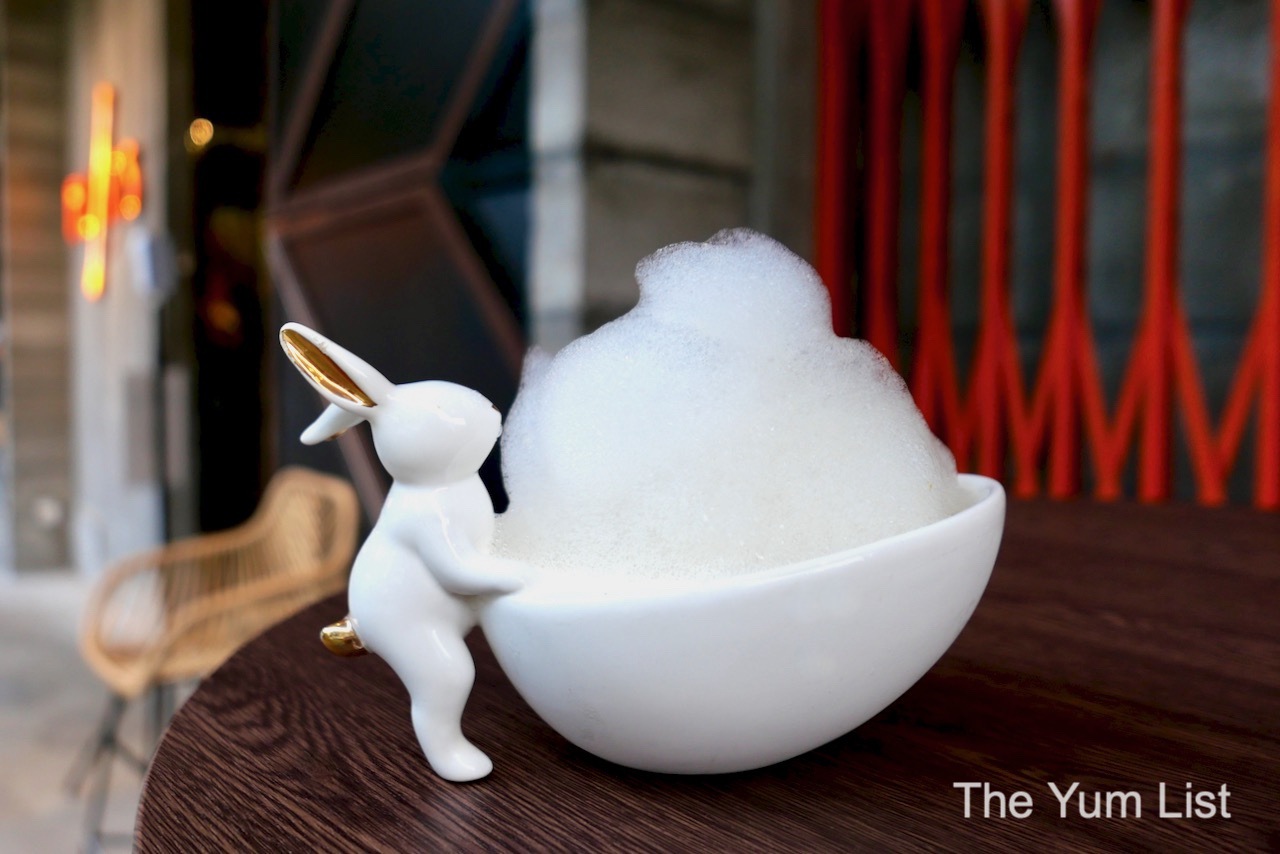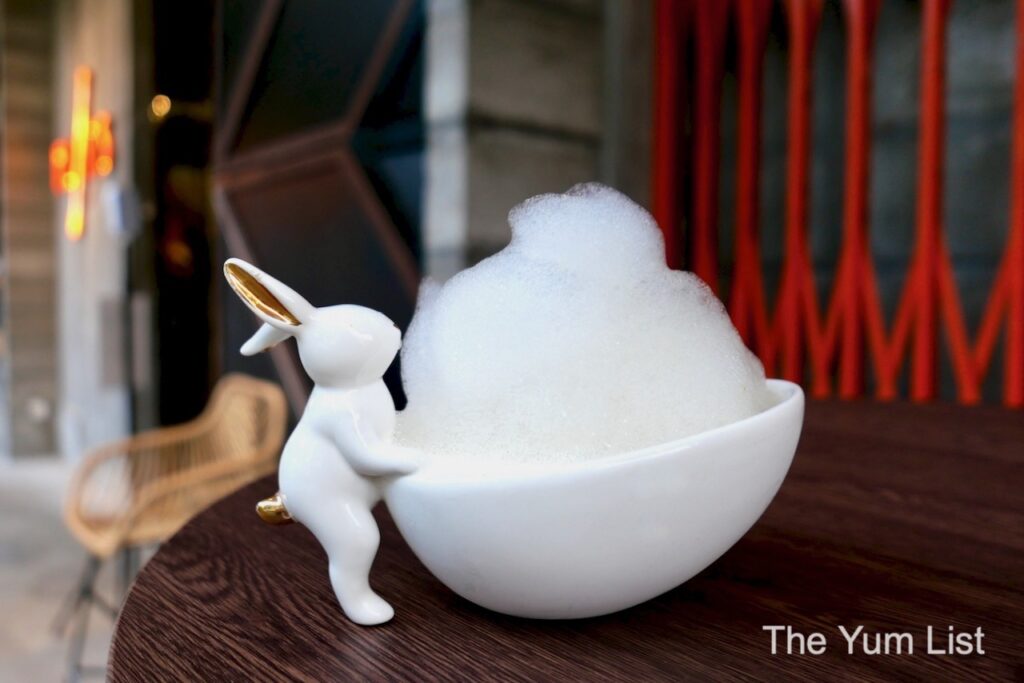 The Orang Ulu Salty Dog (RM40) is made with Grey Goose vodka, freshly squeezed fluffy Orange juice, with local region specialty Bario salt and pepper encrusting the rim. Unbelievably easy to drink, this is a dangerous one. You'll have finished it before you realise it, and ordered another one without meaning to. Who can blame you?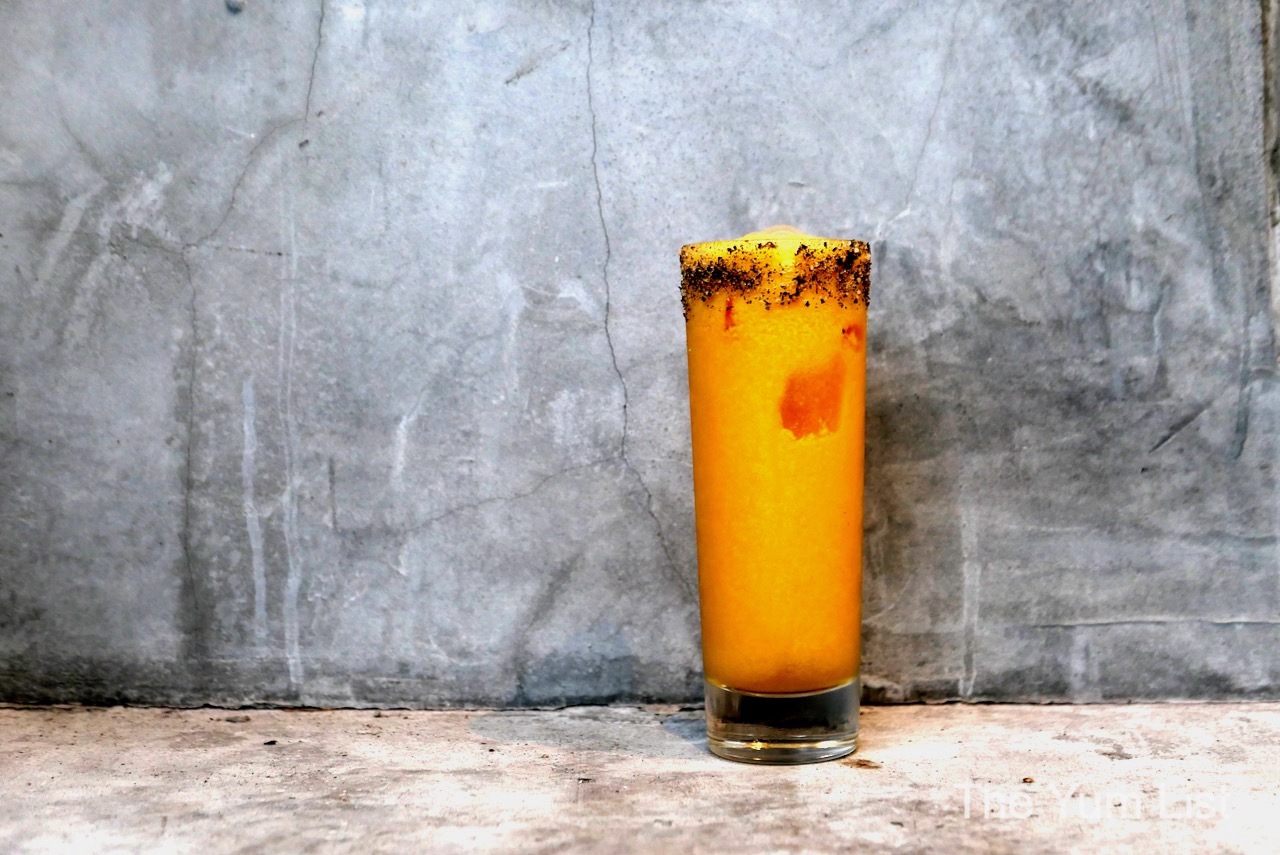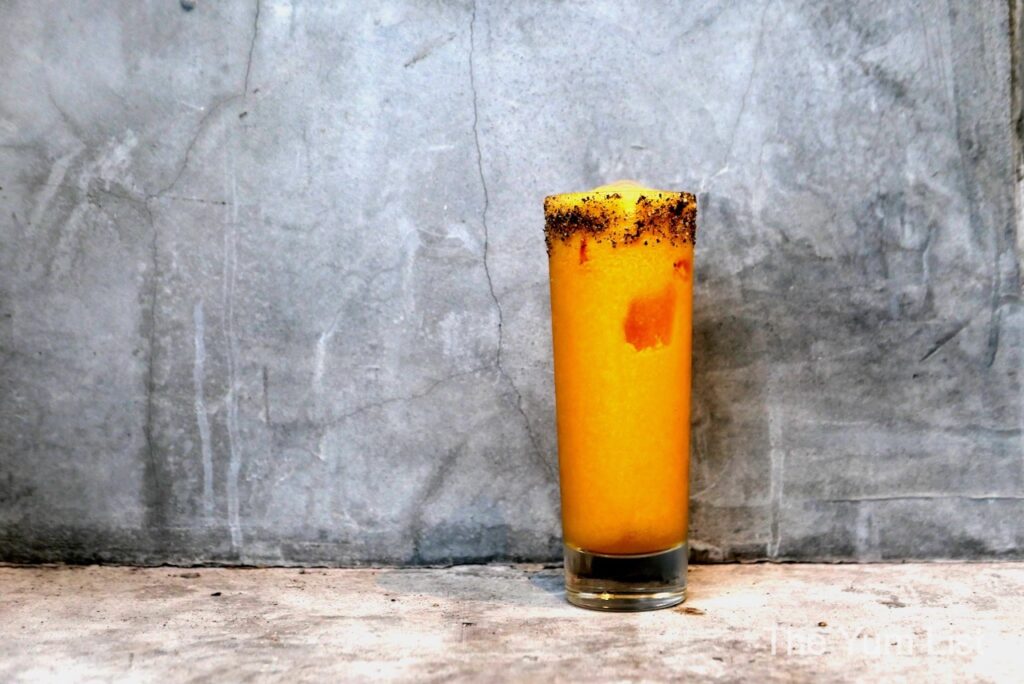 Happy Ending
You can't end your night without a final sweet treat, and of course, they serve their own fresh-made churros! I mean, what self-respecting Latin American themed menu is complete without churros? Warm, satisfying and crunchy, the Flips Churros (RM 22) come with chocolate cream and salted caramel dipping sauce. No extra sugar needed, these are infinitely better than a doughnut.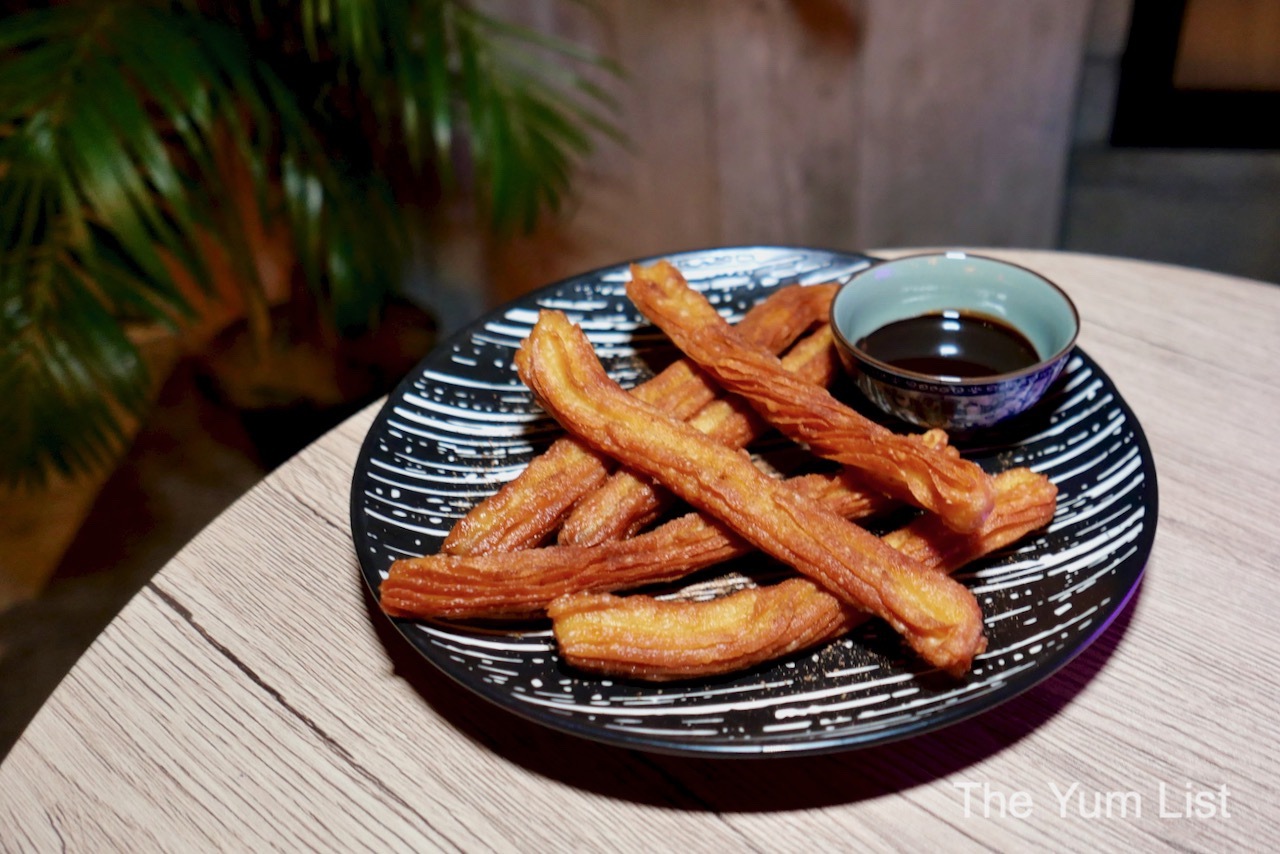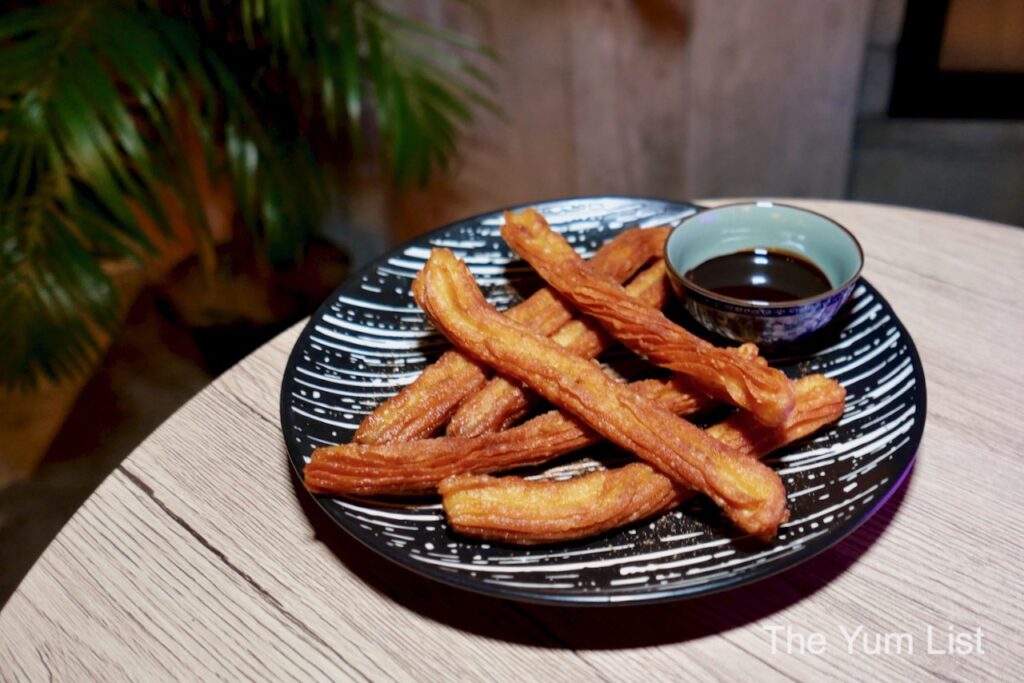 Live Music KK
While the cocktails at Flips are the main drawcard, it is also worth coming down for the live music scene. Bands play on Wednesdays and Thursdays from 8 pm, while on Fridays, Saturdays and Sundays from 9 pm, a DJ lights it up.
Flips Kota Kinabalu Review
KK is not well known for its night-time scene, but in the last few years, famous Sabahans have been returning to their homelands after conquering West Malaysia and the world beyond. Junior, Boy and Jimmy were told before opening that there wasn't really a desire for a gourmet cocktail scene in Kota Kinabalu. They did it anyway, and have proved their critics wrong and then some. The venue is consistently booked out, and the turnover is nothing short of impressive. Flips has piqued the thirst for high quality, innovative food and cocktail experiences in Sabah.
Reasons to visit Flips KK: Everything! You can't go wrong, so order the lot! For us, our favourite drinks were The Dirty Pandan and The White Rabbit. For food, the Cajun Roasted Cauliflower Steak, the Fried Tapioca Root and the Catch of The Day were particularly memorable.
Flips KK
2, Lorong Dewan, Pusat Bandar Kota Kinabalu,
88000 Kota Kinabalu, Sabah, Borneo, Malaysia
https://www.facebook.com/barflips
+6 017 680 6061
Flips Opening Hours
Daily midday – midnight
Find more travel recommendations for Sabah here and stay up to date with the latest gourmet happenings around Malaysia here and here.