Kloud, Bar, Restaurant & Café, Kundasang
Words: Claire Matheson
Photos: Monica Tindall
A visit to Kloud at the foot of Mount Kinabalu is a spiritual experience. Good for the tastebuds, good for the stomach, good for the mind and great for the soul. It's surrounded by lush jungles, with a dramatic changing backdrop of the mountains and valleys, and dynamically shifting clouds. It is pure fresh air, pure ingredients, and pure goodness.
Kloud Restaurant, Bar & Café Kundasang
The roads up to Kloud and the Mountain Valley Resort twist and wind their way through intense rolling scenery, becoming increasingly dramatic as you climb in altitude. We start to catch glimpses of Mount Kinabalu, and from up close it becomes even more towering and imposing. At 4,095 metres above sea level, it is half the height of Mount Everest and not too far shy of most peaks in the Swiss Alps. Its jagged top crests above the layer of cloud hanging around its midsection. The difference between this magnificent mountain and her international competitors? The luscious green jungle creeping her sides. The tropical latitude allows for a far higher tree line, reaching towards the summit, and deceptively masking her true height. Other nearby mountains appear and disappear as the clouds move and shift, and the mountain roads curve and climb.
Mountain Valley Resort Café in Kundasang
The Mountain Valley Resort Cafe is possibly the most extraordinary locale for really good coffee in all of Sabah. The coffee is made by local Kota Kinabalu coffee roastery Crack Inc, with milk from local cows at Desa Farm in the Mesilau Highlands in Kundasang. It is worth a trip up into the mountains just to visit this local dairy star, with Sabahans joking it's like stepping into New Zealand or Switzerland. Temperate temperatures ranging from mid-teens to early twenties, and lots of rain provide the perfect pasture for full, rich milk, cheese and yoghurt production. The Crack Inc coffee company is another local superstar, and we are drinking their Fazenda Cetec Brazil roast. It is full-bodied and well rounded, with notes of hazelnut, chocolate and black plums. Look for the two bike pedalling bears logo. It is, hands down, the best coffee we've had while in Kota Kinabalu. Mountain Valley's baristas are very talented, and no two latte arts are the same, with intricate designs poured into the dark golden crema.
Cakes are by local baker Gateau House. The cabinet is brimming with delicious temptations. The most decadent looking layered red velvet cake, chocolate gateau dripped multi-tiered sensations, and moist, dense chocolate cakes, with cinnamon scrolls, banana loaves and chicken and beef pies. They all look truly spectacular; superb high-quality baking. We taste a three-tiered Red Velvet cake, which is every bit as good as it looks. Layers of cream cheese icing are not too sweet, and the cake melts in the mouth. Although, perhaps things just taste better with the oxygen-rich air?
But the absolute winner is the view. 270 degrees of pure mountain vistas, with Mount Kinabalu towering above the resort and numerous valleys with peaks, and peaks, and more peaks, stretching as far as the eye can see. The hillsides below are a mix of tropical ginger plants, banana trees and rice terraces, juxtaposed with fir trees, and cool weather pines. Every seat has a million-dollar view, but the best seat may well be a long pine slab bar running down the side of the cafe. The perfect place to sit with a coffee, overlooking the breathtaking vista. In the time it takes for us to sip our flat whites, a new layer of cloud creeps slowly over us, descending down into the valley, covering everything with an ethereal fog. It is a place of magic, of mystery, with a meditative, serene feel. We are filled with a sense of calm.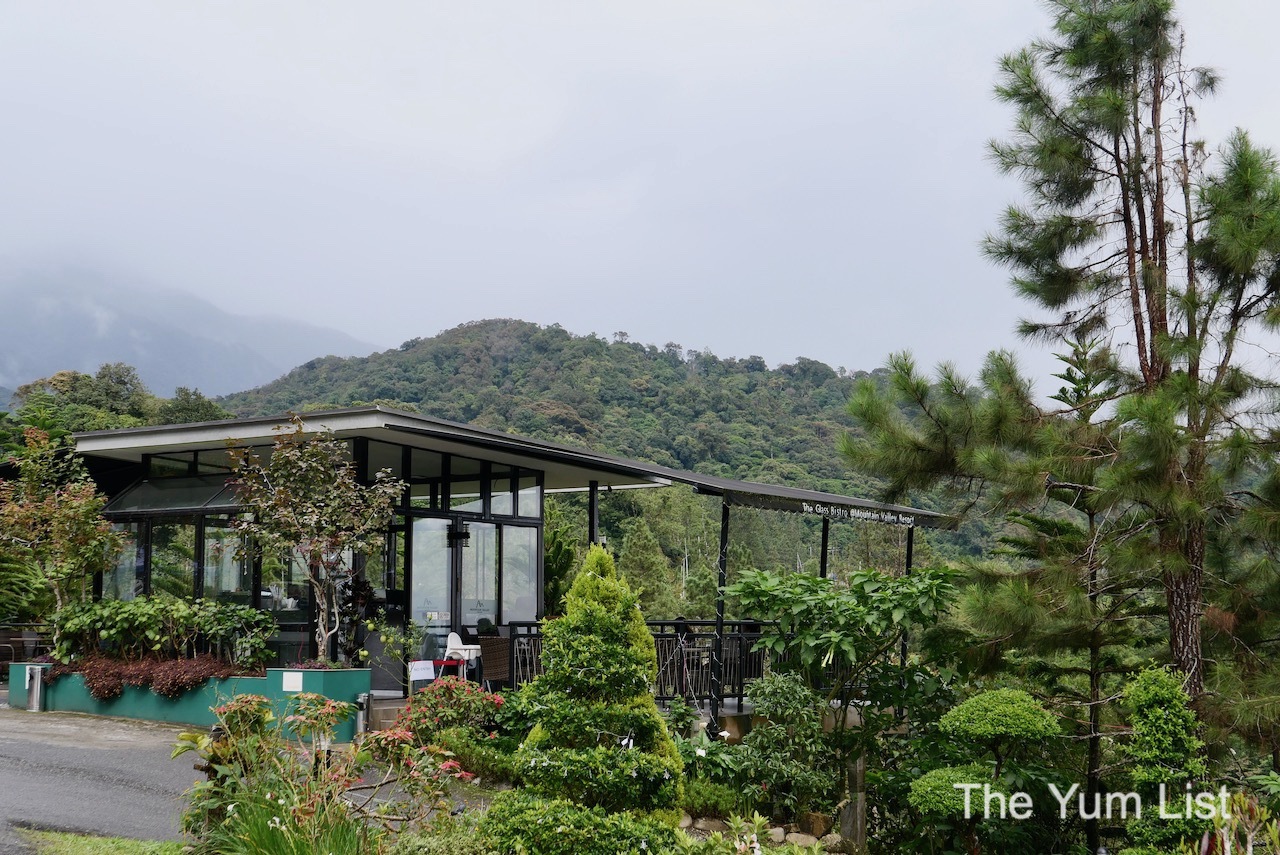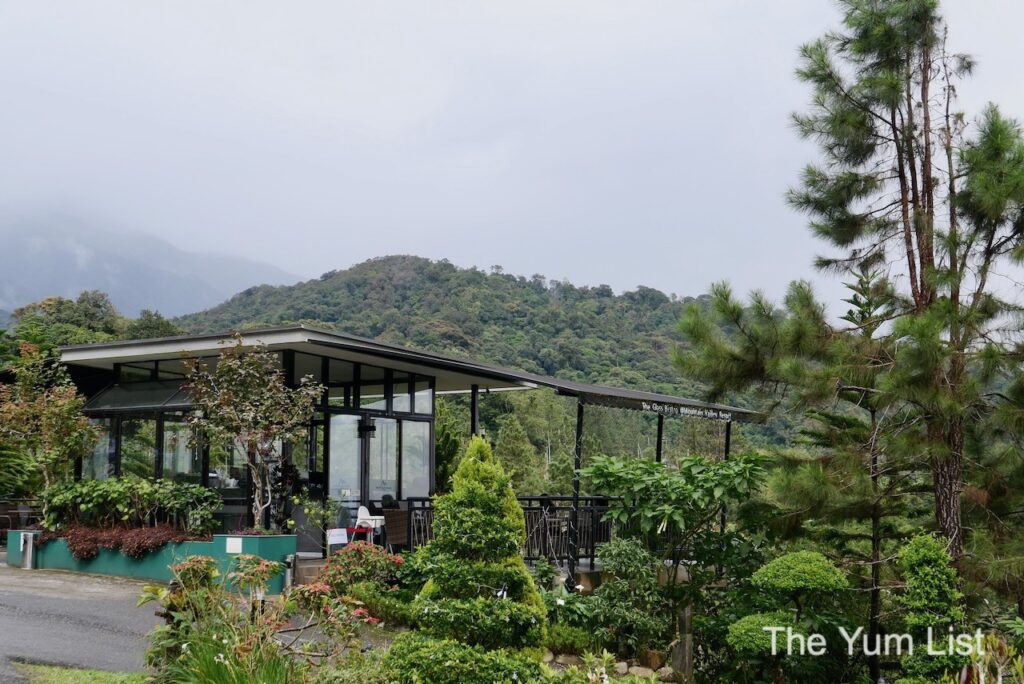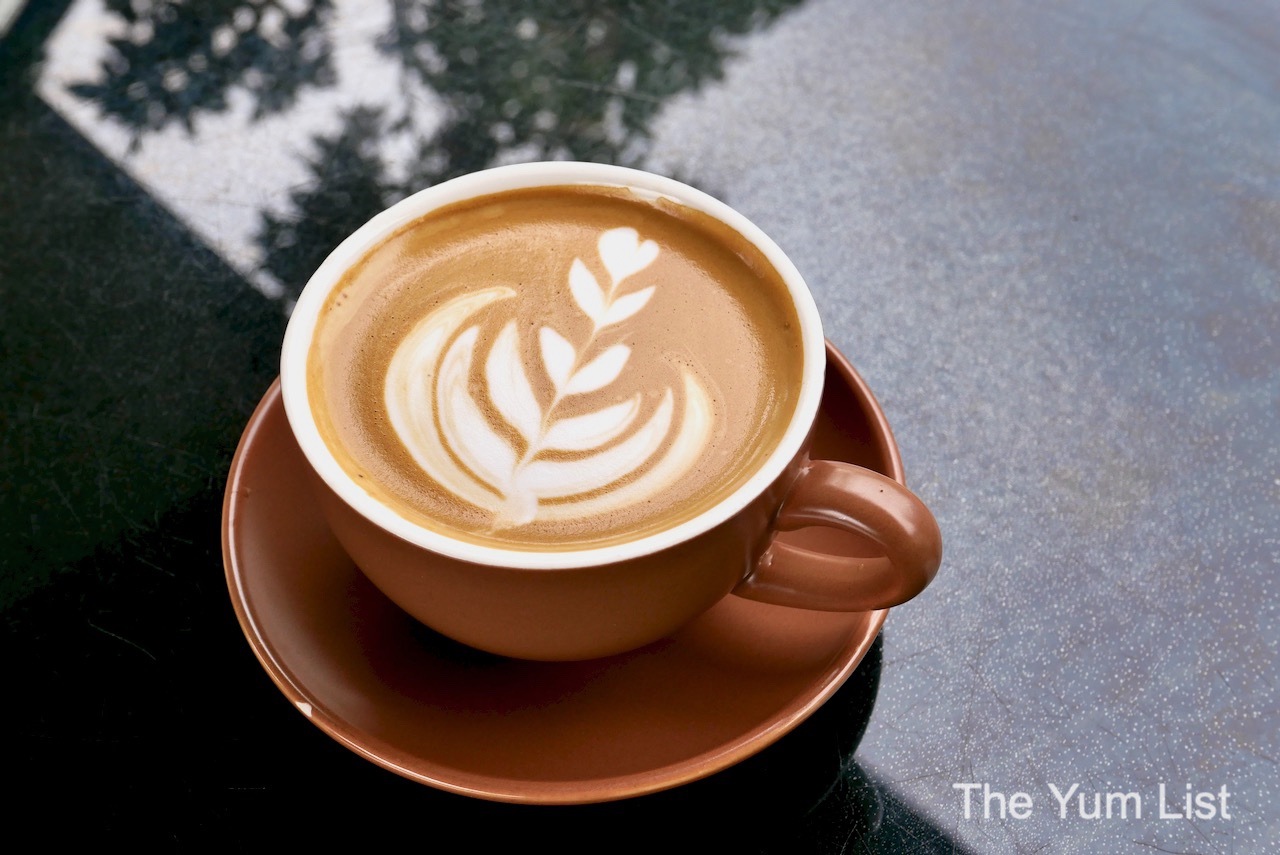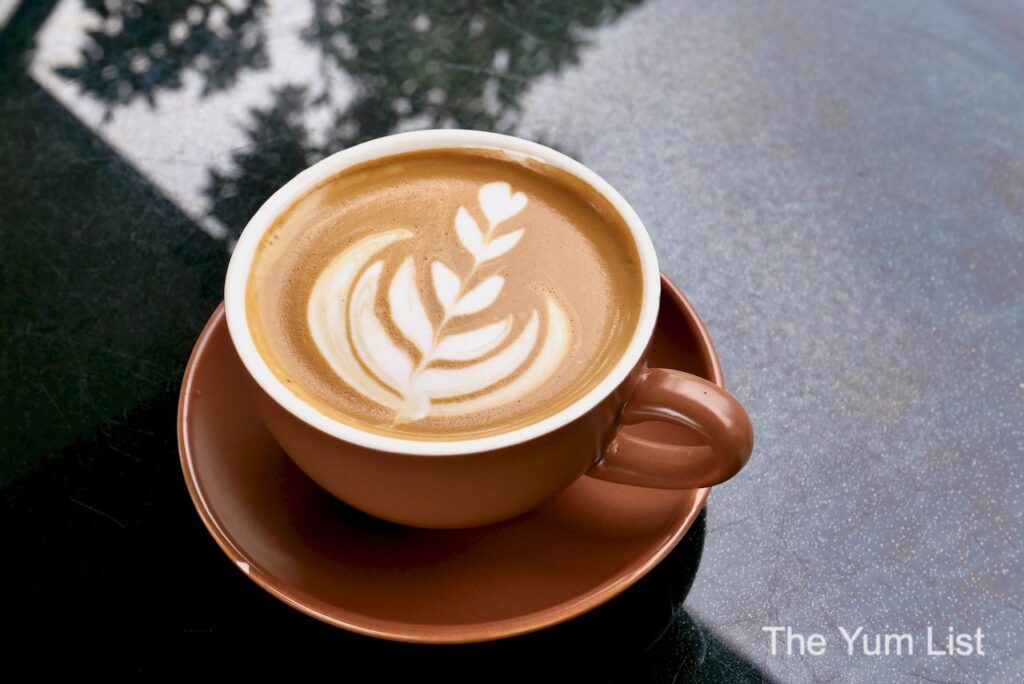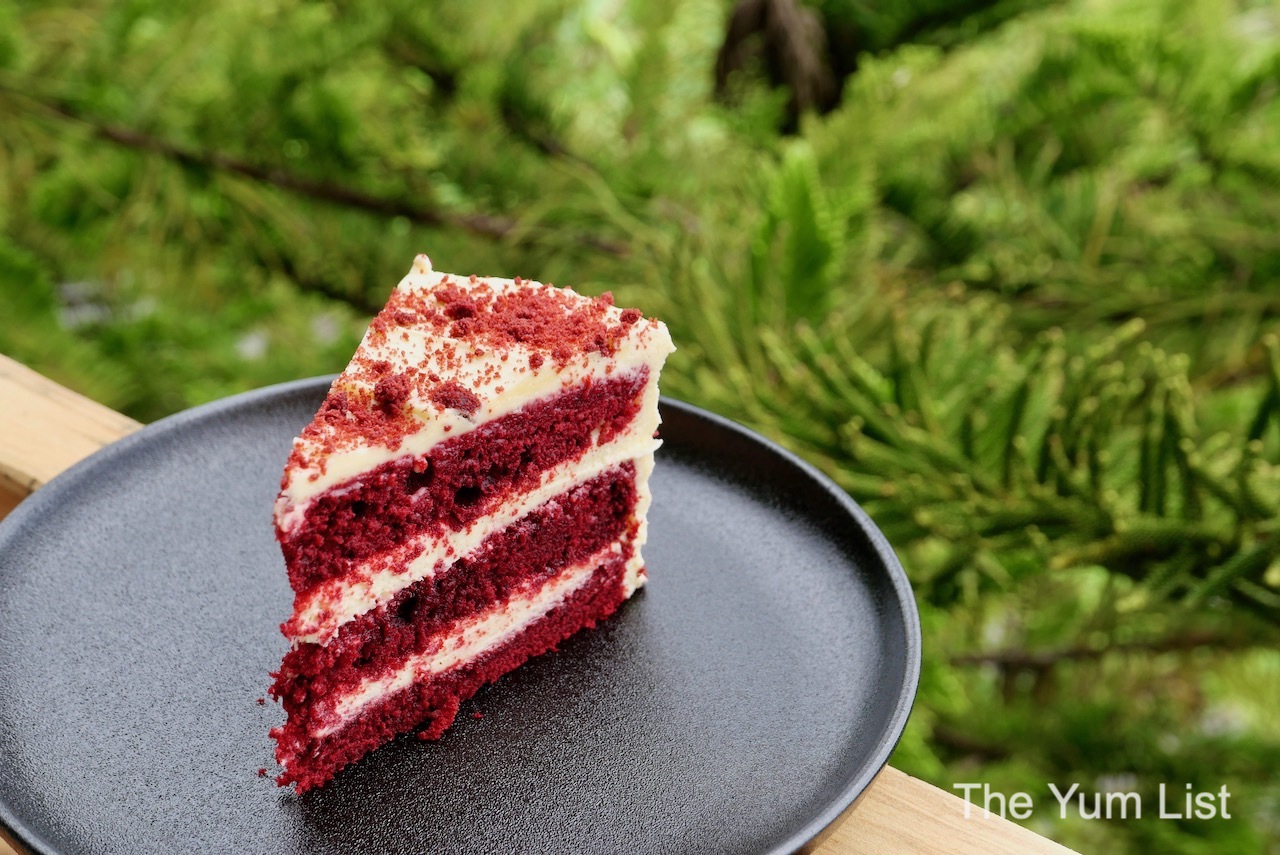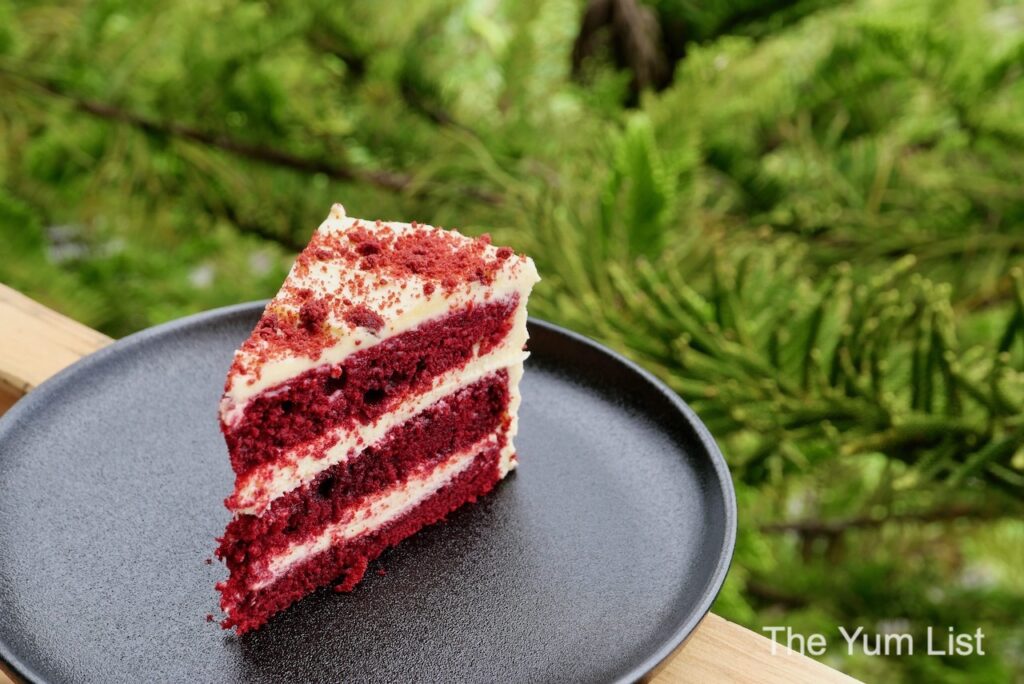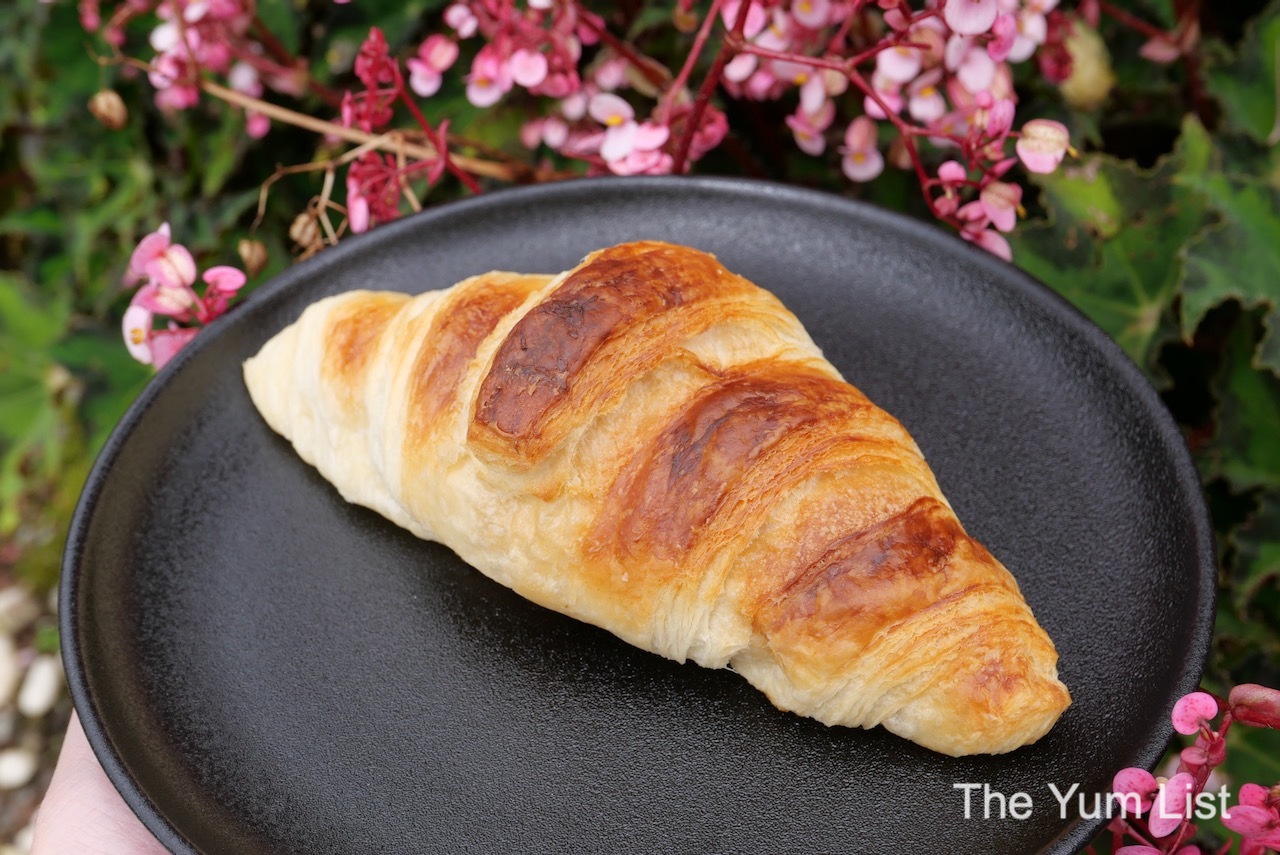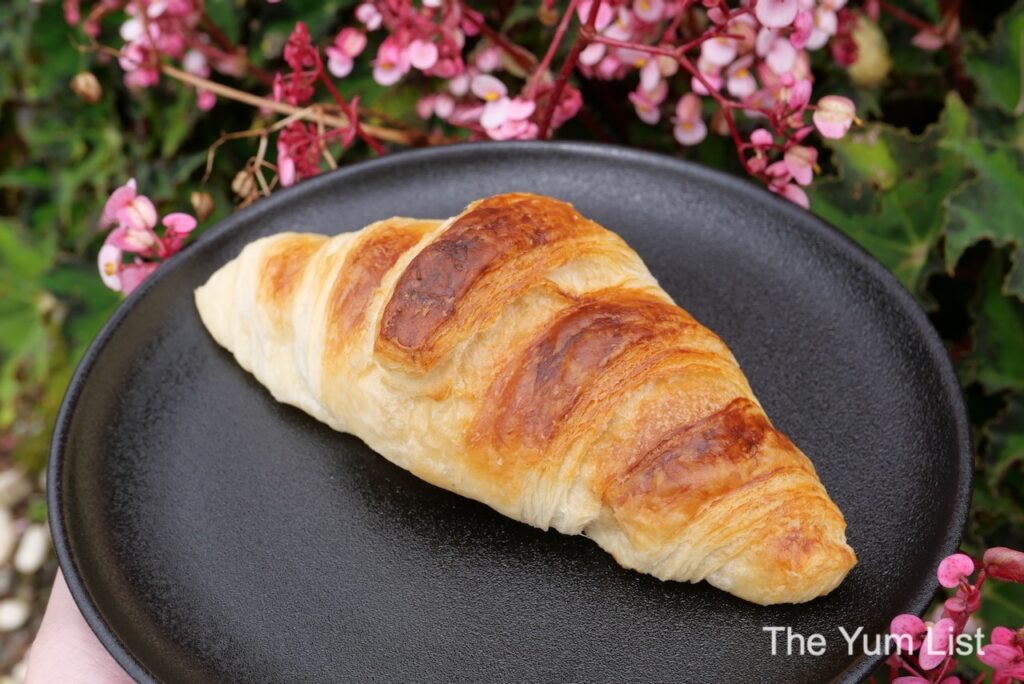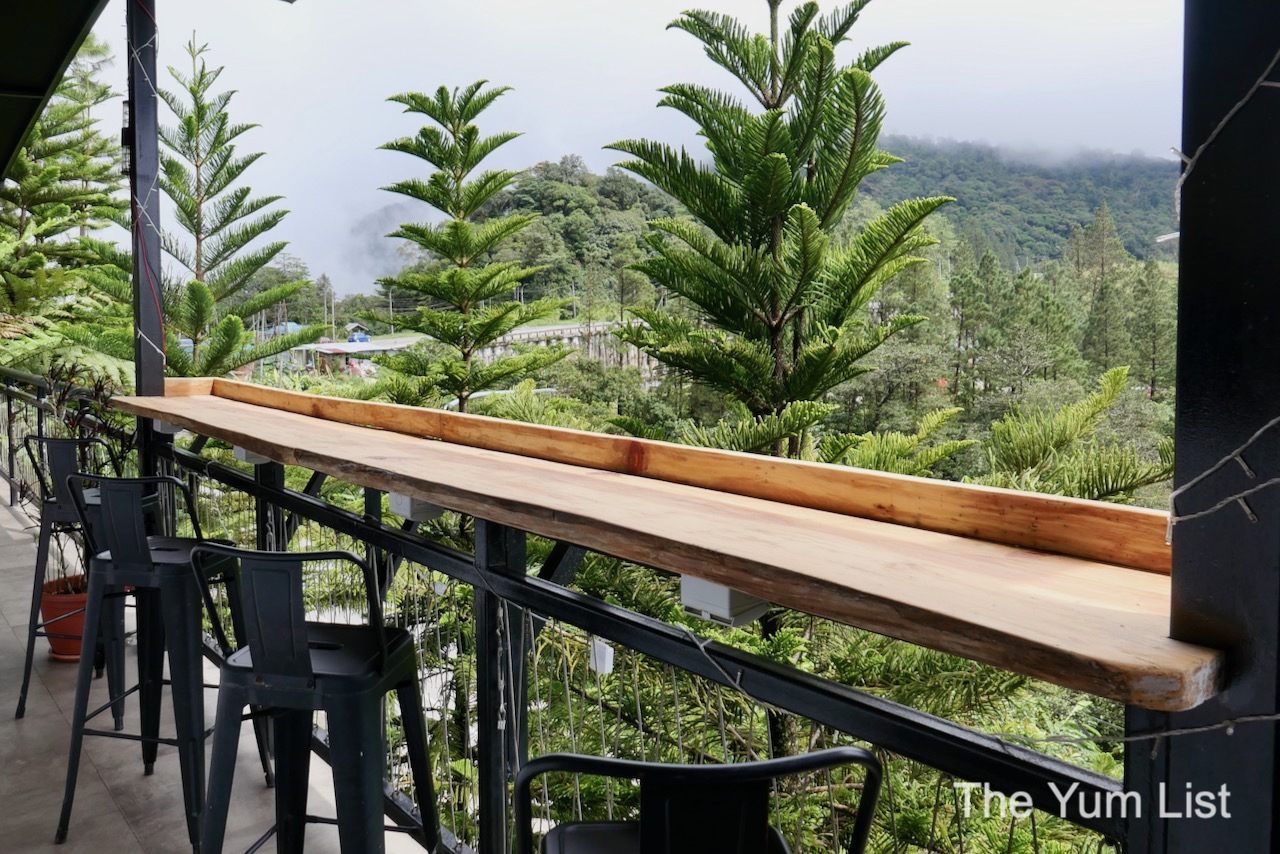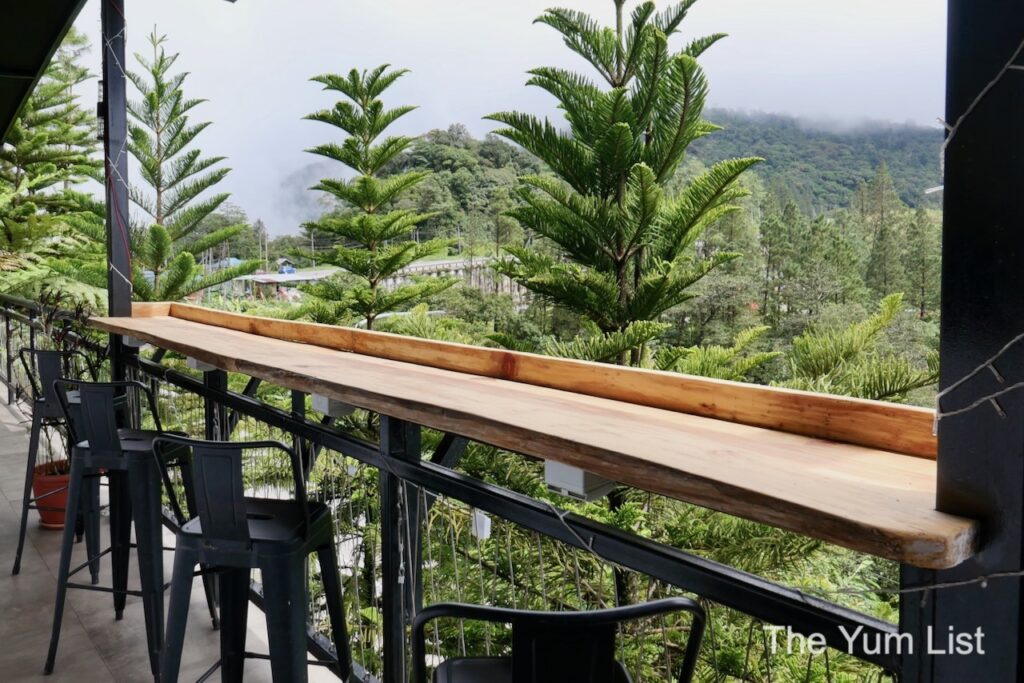 Mountain Valley Resort
The resort has 15 rooms in total, with a range of standard, deluxe and family rooms available sleeping up to four people. The gardens show a minute level to detail, they are well thought out and add a stunning colour palette to the setting.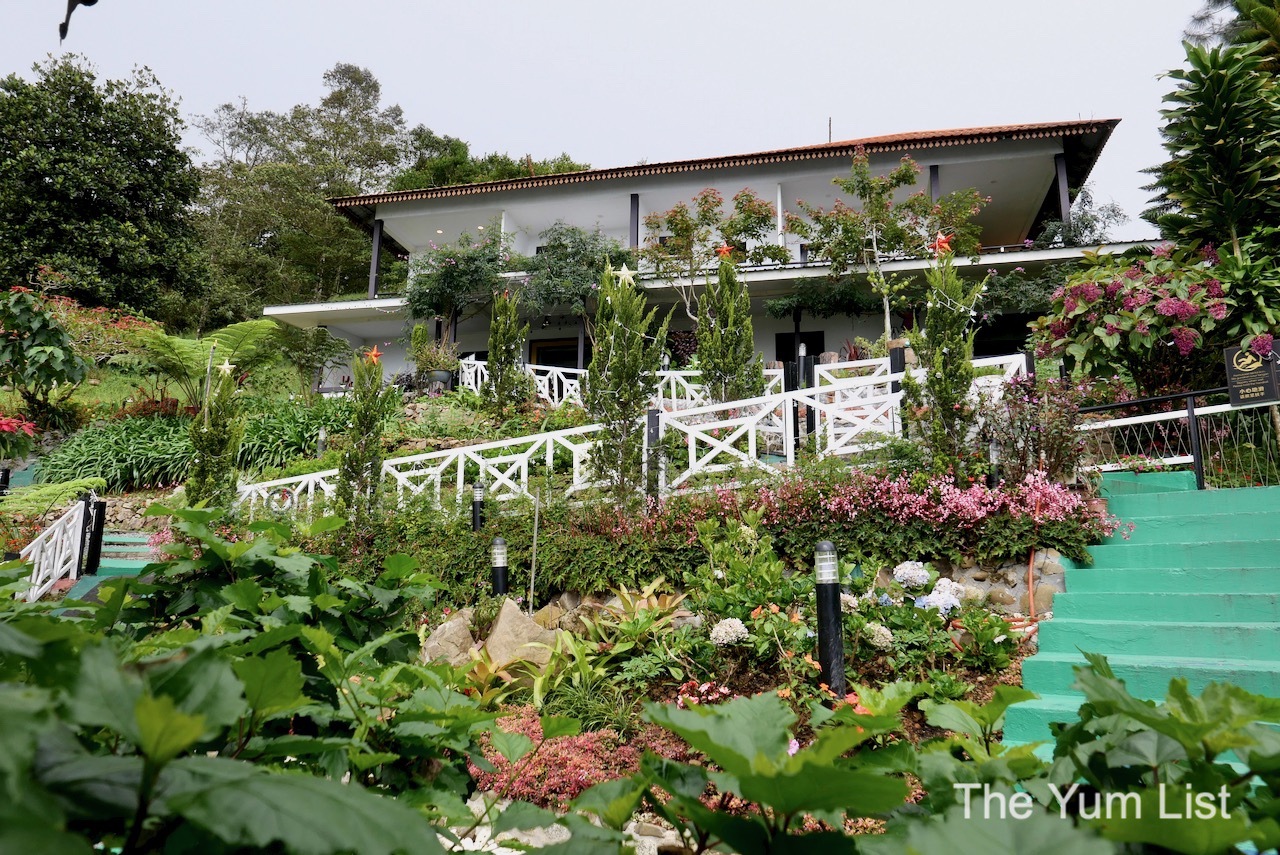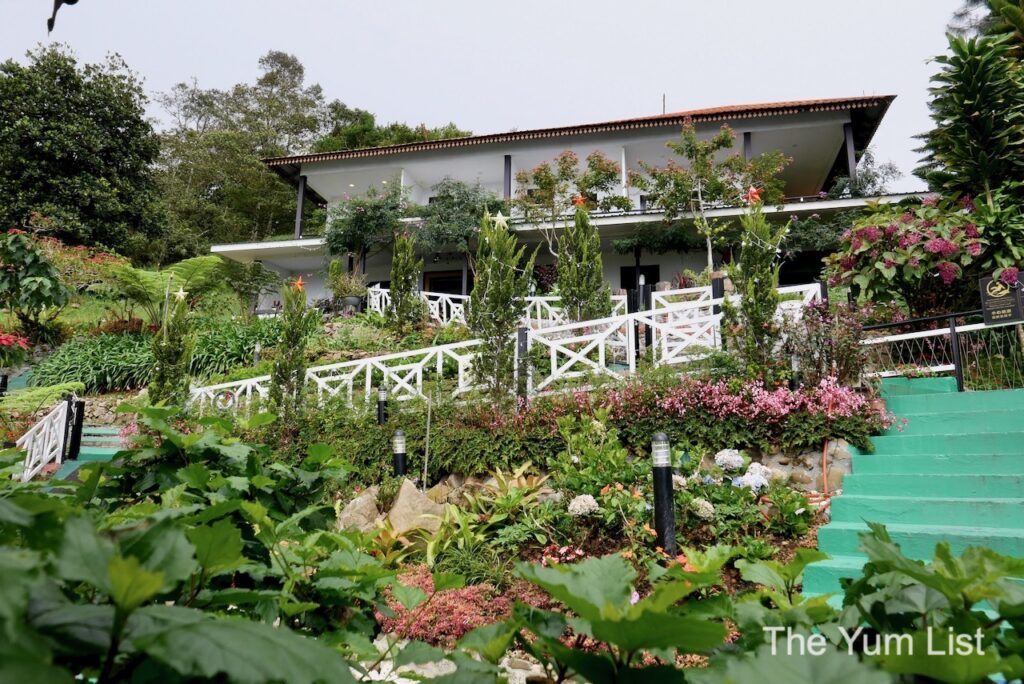 Kloud Restaurant, Bar & Café, Kundasang
Aptly named, Kloud looks out directly onto the mountain. Floor to ceiling glass on all four sides show off the full panorama of 1660 metres above sea level. The decor is clean and minimalistic, with green and natural timber accents to mirror the rainforests outside. It is worth staying at the resort to capture the full scale as Mount Kinabalu likes to shed its condensation shrouds at dawn to bask in the early morning sunlight. This way you can also properly test out the talents of the bartenders before stumbling off to bed.
Kloud is the brainchild of three partners: famed award-winning cocktail artist Junior (no last name required, he is Malaysia's version of Madonna), Bar Manager extraordinaire Azrin 'Boy' Masrie and the fabulous Celeste Lo, a corporate management professional. All three are Sabahan born and bred, taking immense pride in the incredible scenery, people, and food culture. They are intent on bringing cocktail culture and high-quality dining experiences to the Kandasan valley and mountain region, taking care to source excellent local farms to collaborate with. 
In the kitchen, chef Alex Lee from Kota Kinabalu cooks up an incredible array of contemporary dishes, featuring flavours and techniques from around the world, to highlight the fresh, flavourful local ingredients. Education about Sabah food and farming is a key aim for Kloud. Borneo is lucky to have such incredible local produce, far exceeding the taste of internationally imported fare which lose their intensity through long-term cold storage and shipping. Fresh and local is always the better option.
Behind the bar are Sabahan bartenders Herbert and Pang, impeccably trained by Junior and Boy. Concoctions are ground-breaking in their innovative use of iconic local ingredients, balanced with just the right mixes of top-shelf spirits.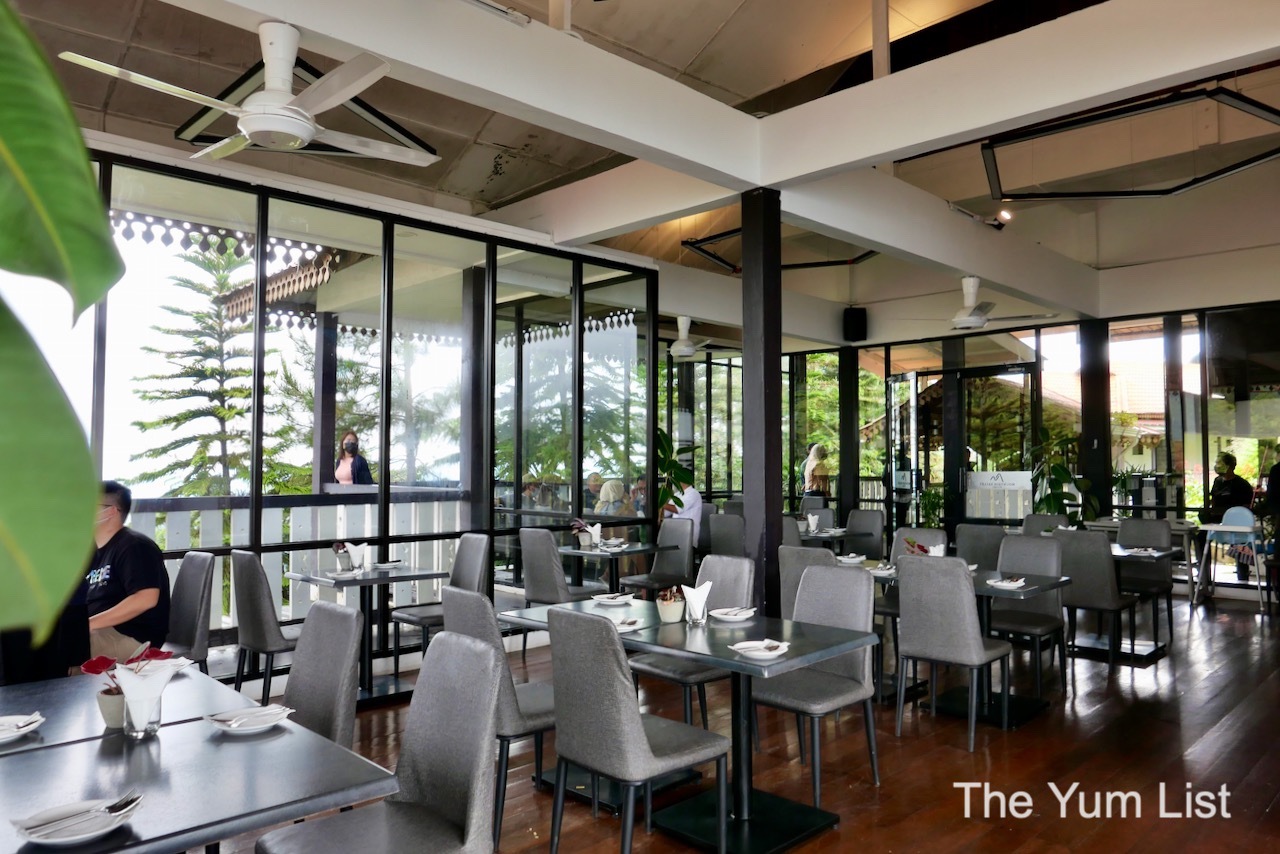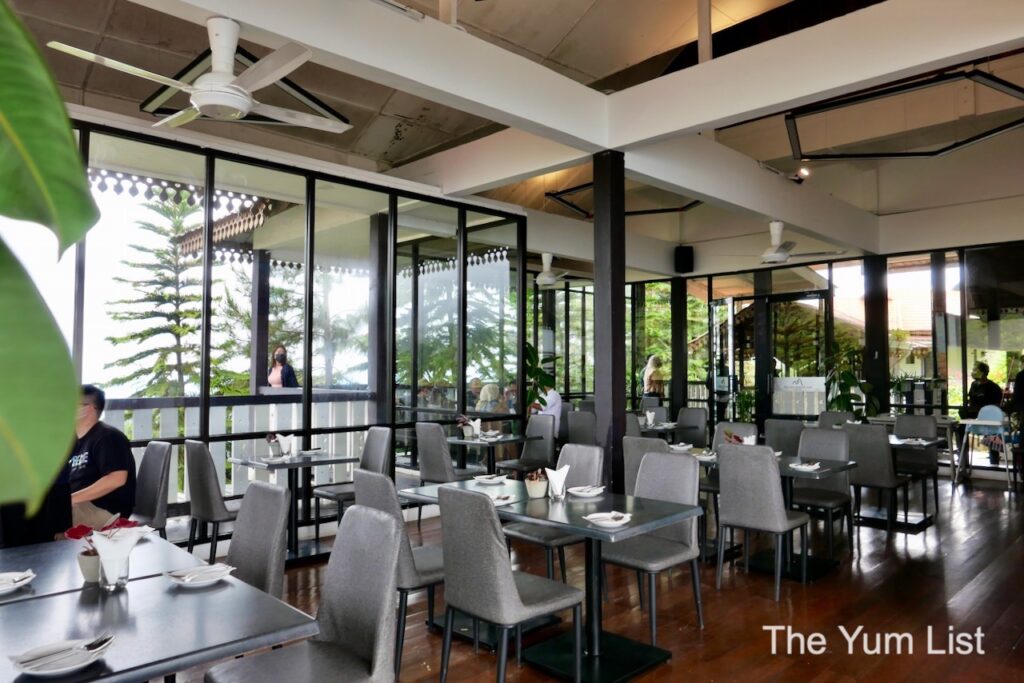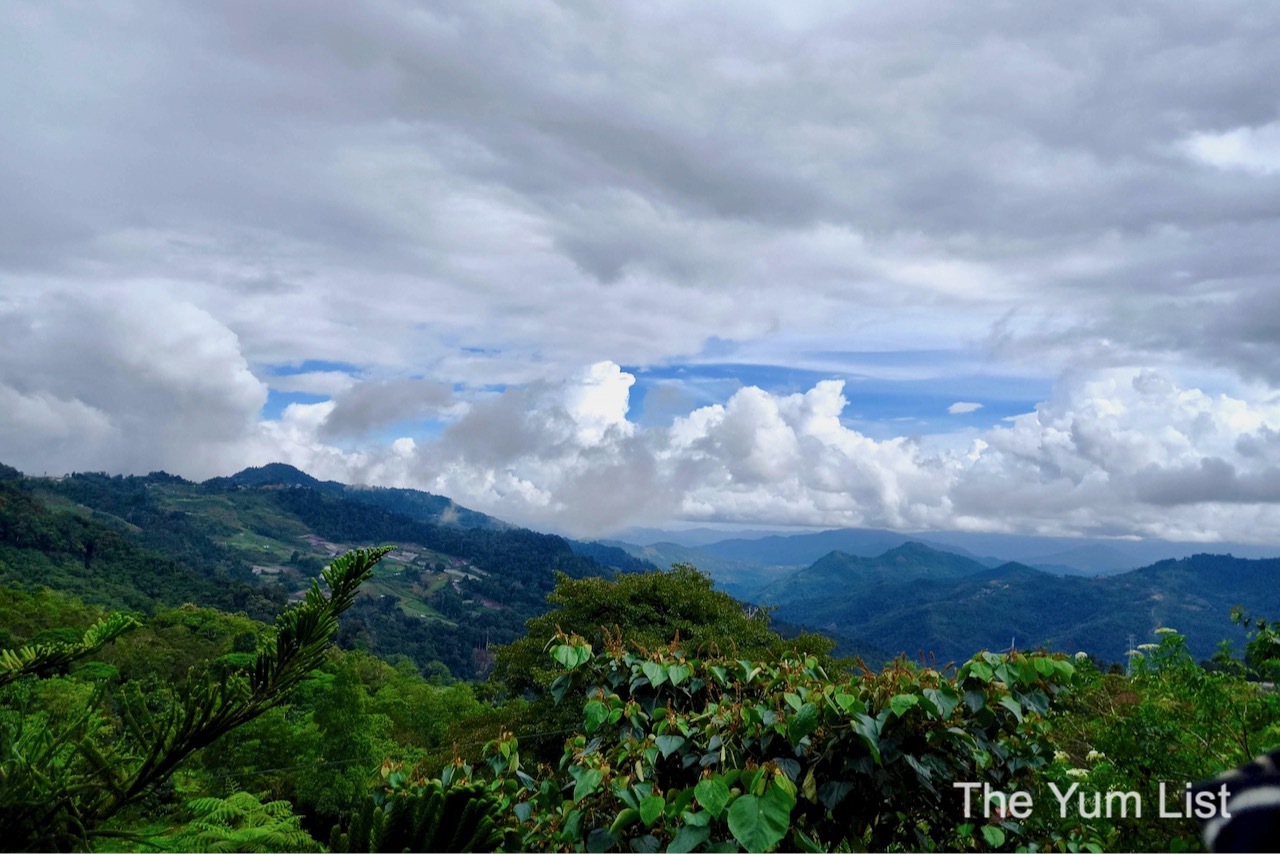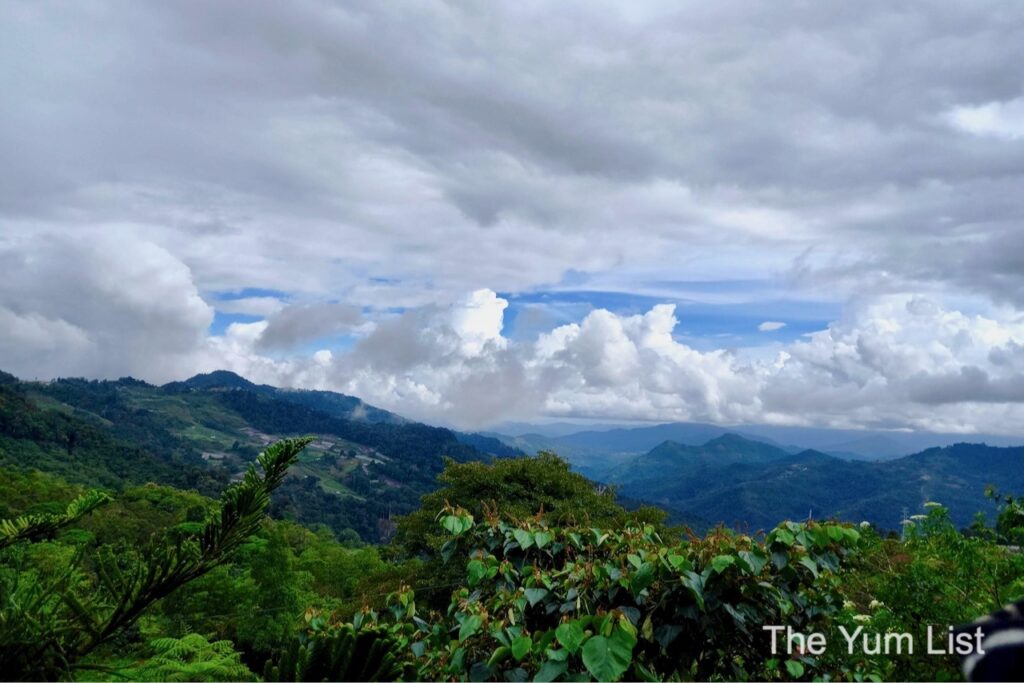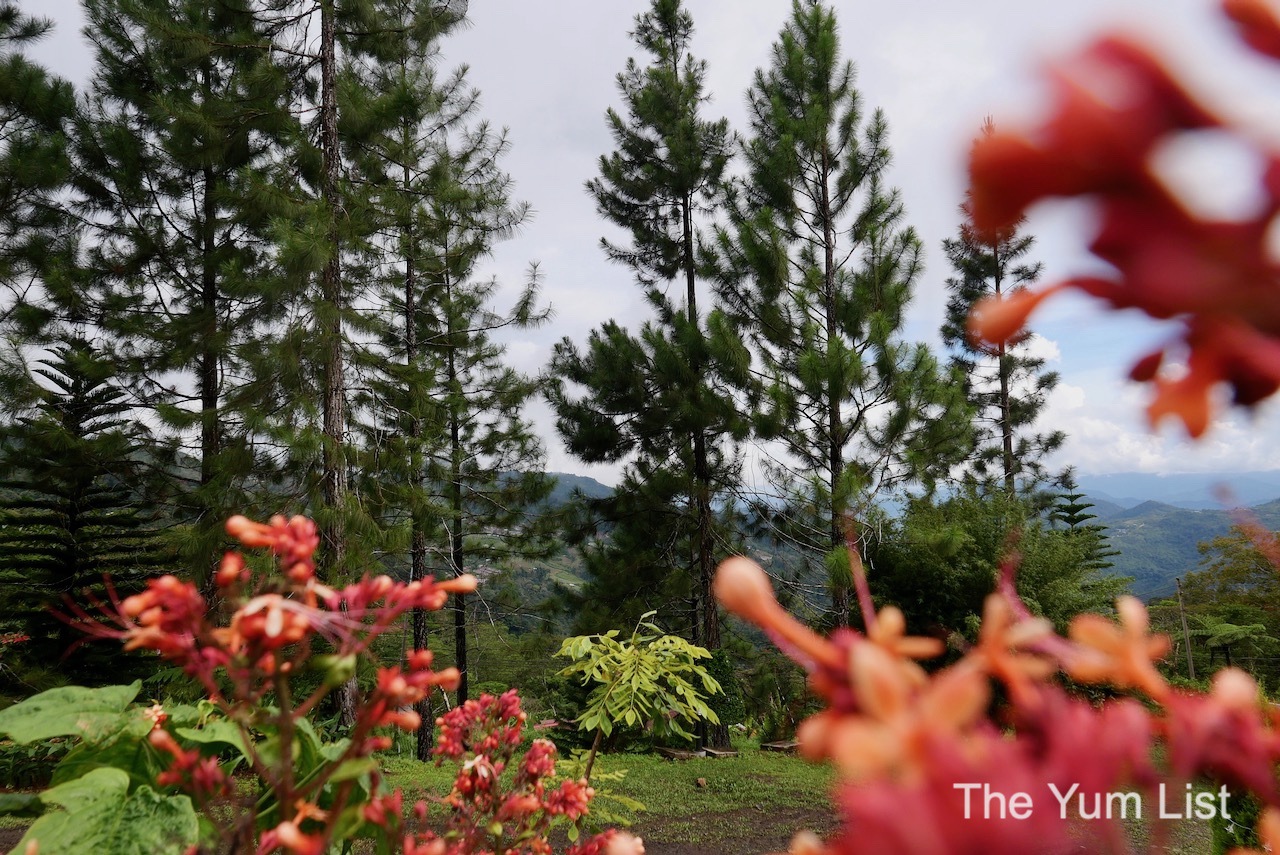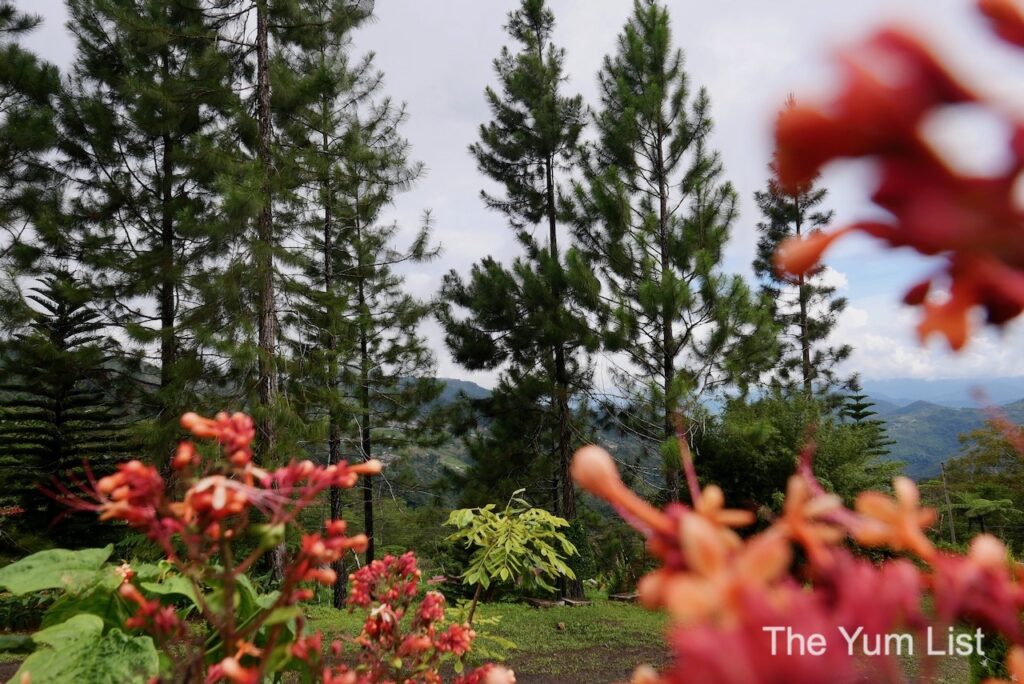 Cocktails in the Mountains
Pang serves us an Earl Grey Martini (RM38) and explains it is created from Jameson whisky infused with earl grey tea, a house-made tamarind syrup, lemon juice and egg whites. The taste comes in waves, with the vibrant floral whisky hitting first with strong lemon tartness, then the tamarind comes at you and lingers in the mouth, ripe and even.
The Kloud Sangria (RM45) is the most vibrant deep purple maroon in colour. Finely diced dragonfruit, orange and lemon swim in three-year-aged Havana white rum, red wine and orange juice. A sprig of rosemary really shows off the vibrant colour.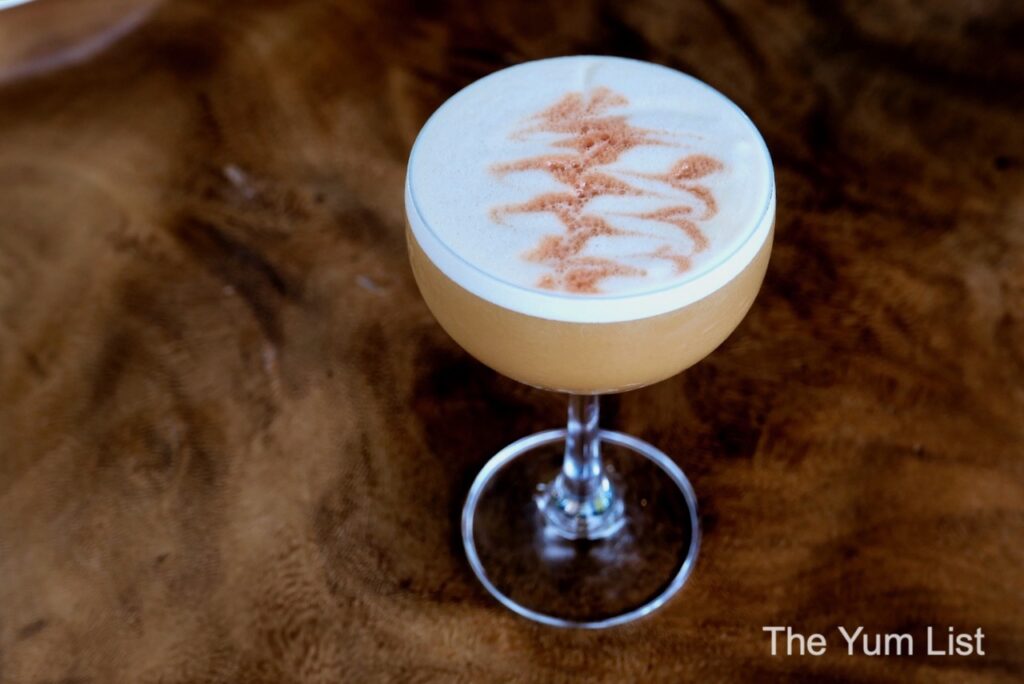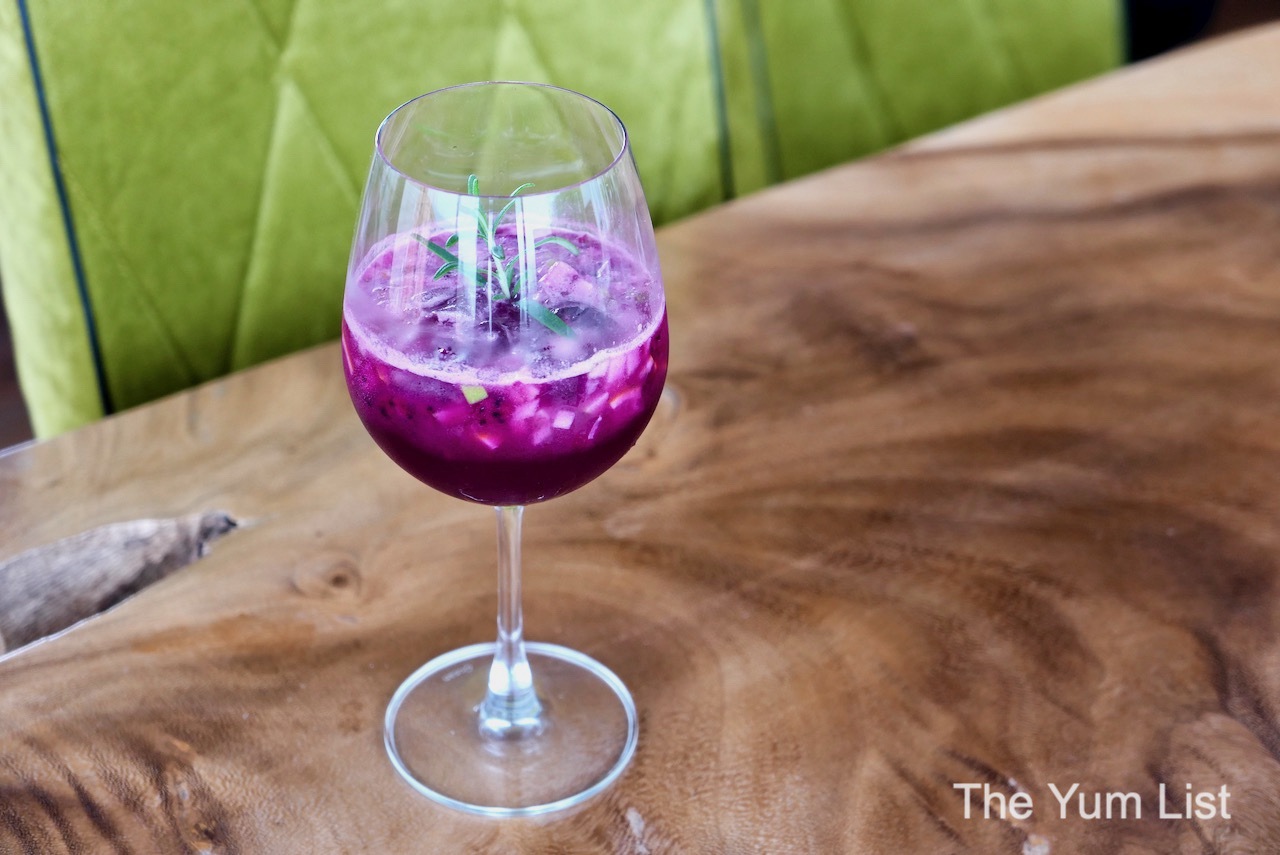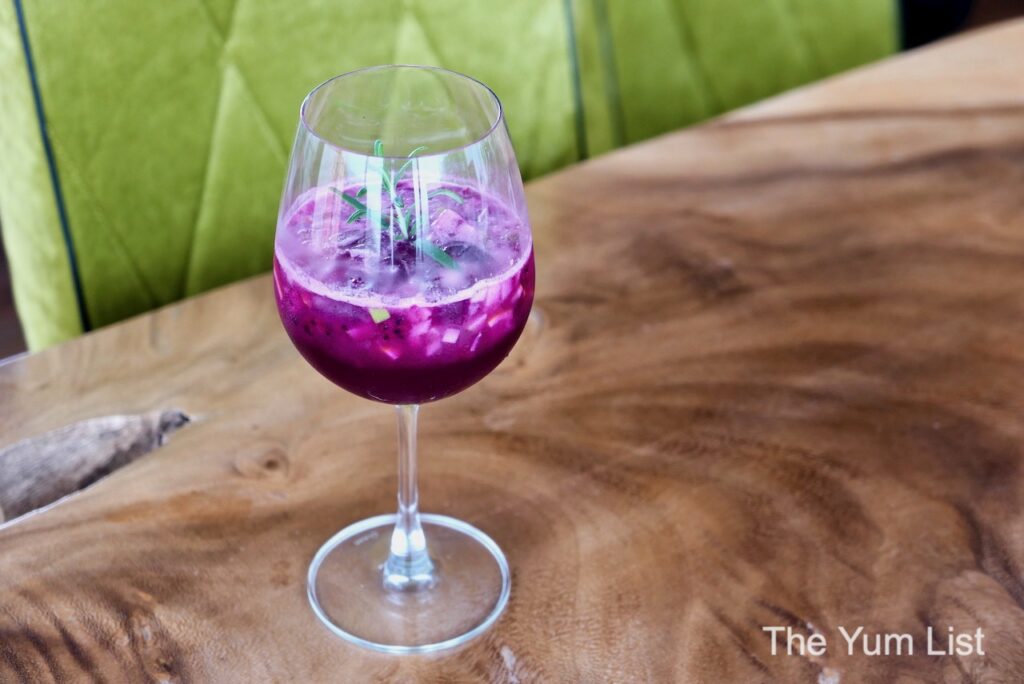 Kloud Menu
Sharing Plates
Beras Bukit Arancini (RM 23) uses the local beras bukit rice, providing a nuttier, more honest flavour. The Italian arancini balls are packed with stretchy, elastic mozzarella, on a bed of Napoletana tomato-based sauce, heavy with herbs. The crisp golden exterior is decorated with shavings of parmesan, giving a final cheesy bite to match the subtle hint of chilli in the sauce.
The Vegan Dip (RM 18) is a babaganoush style dip from locally grown eggplants, zaatar, and tahini served with thick-cut wholemeal sourdough bread. The smoky, chargrilled eggplant is creamy, smooth and velvety with olive oil, herbs and chilli flakes.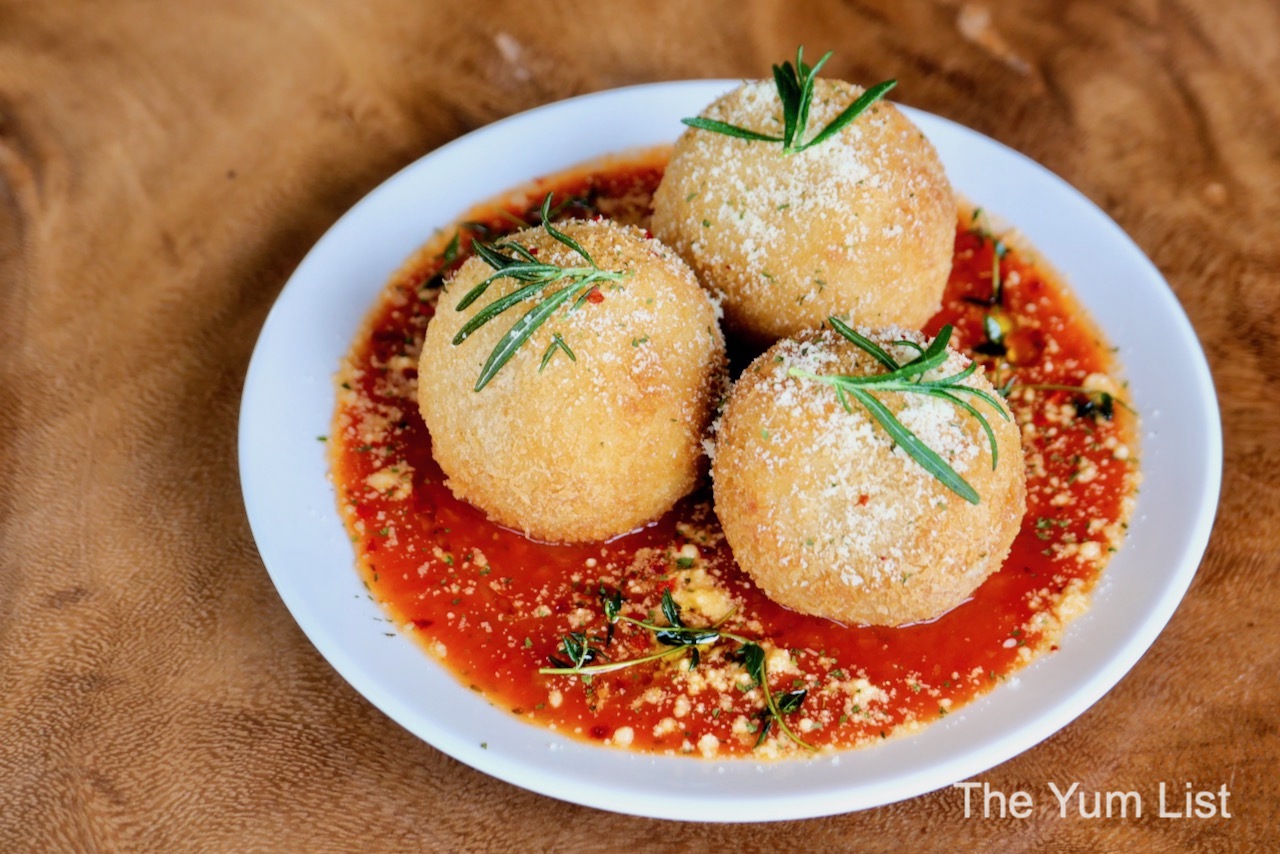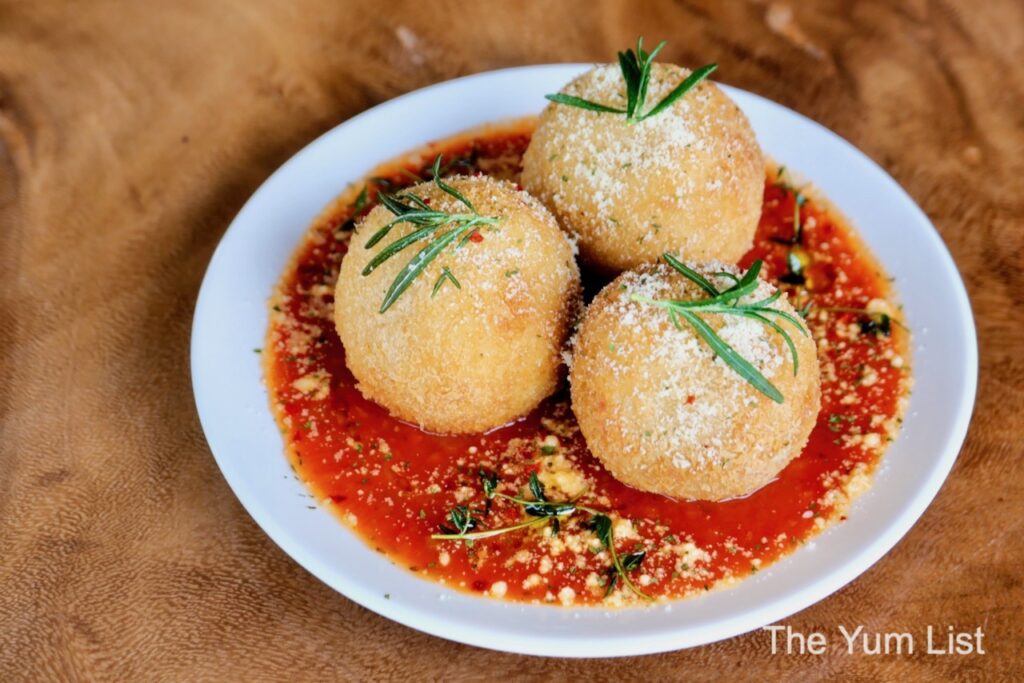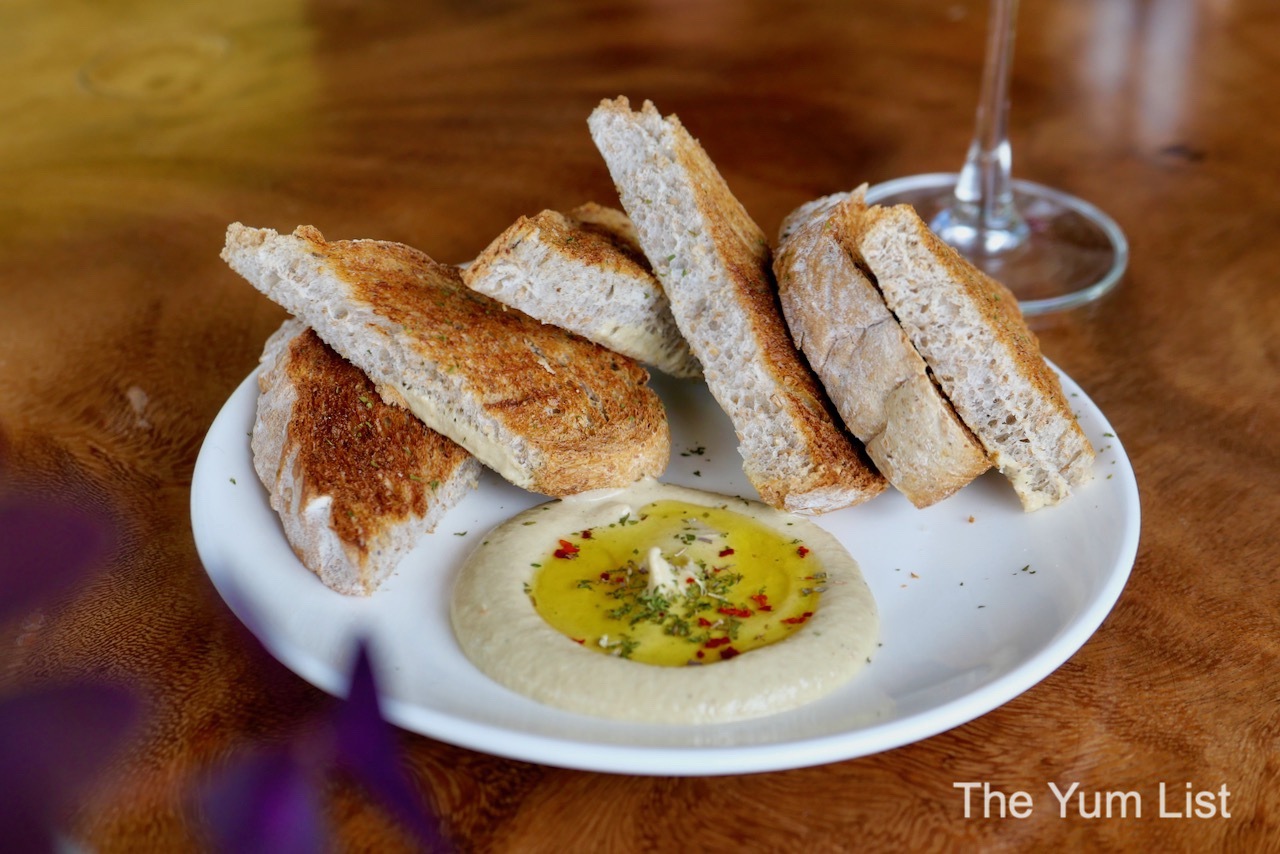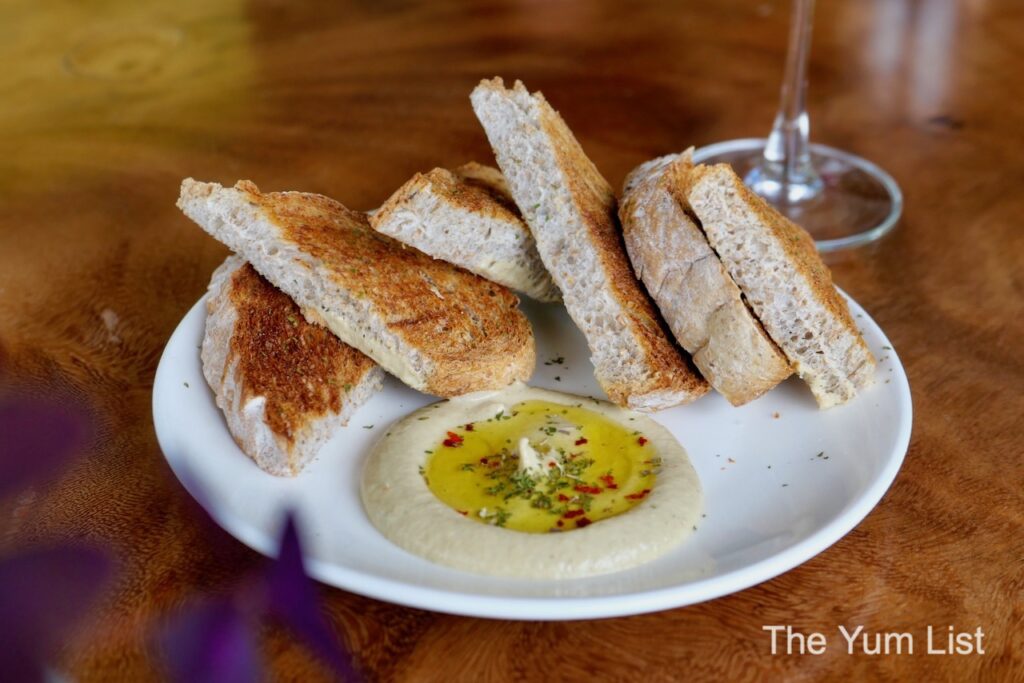 Mains
Following on with the theme of vegetarian and vegan menu options, the Vegan Bowl (RM 25) is a rainbow of fresh salad leaves, jalapêno heat, marinated, spiced and tender-cooked tempeh, cherry tomatoes, kyuri cucumbers and Bombay shallots. Black olives, Spanish onions and a smattering of quinoa give a slightly Mediterranean feel, while the honey lemon dressing beautifully accentuates each of the natural ingredients.
Any Malaysian dining experience must find a way to incorporate a bit of spice into its dishes. The Kloud Fish & Chips (RM 35) uses fresh-caught seabass with a curry powder-infused batter. Extra salty crinkle cut chips come with a garlicky, curry powder aioli. The luscious side salad mimics some of the flavours from the Vegan Bowl.
Not satisfied with a regular chicken rice dish, Kloud's Crispy Salted Egg Chicken Rice (RM 25) features super fragrant local beras bukit rice, with chicken from Desa Farm. The chicken is deep-fried and smothered with a separately made salted egg sauce with chilli flakes, curry leaves and evaporated milk. An impeccably cooked, still-runny sunny-side-up egg oozes down into the dish when pierced. Deep-fried curry leaves add a garnish with extra pungency.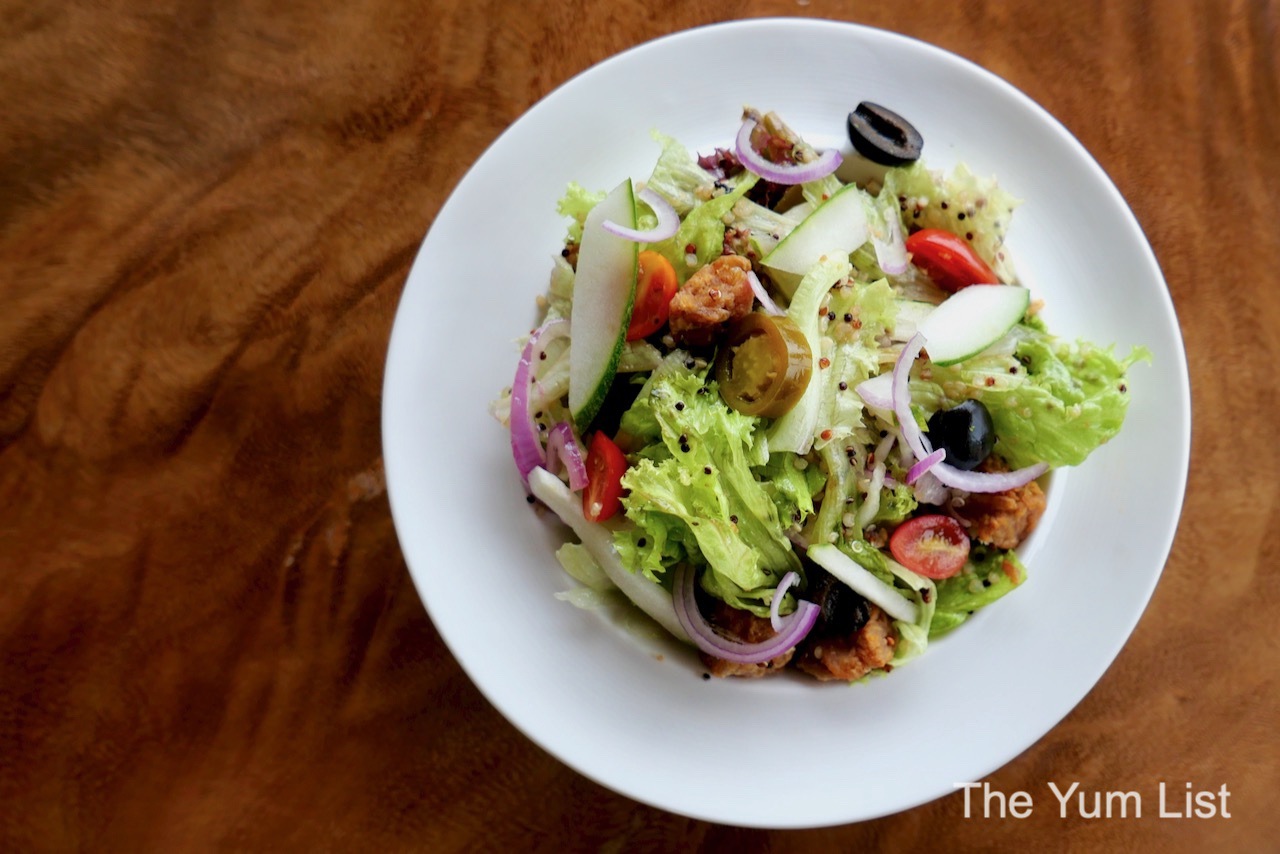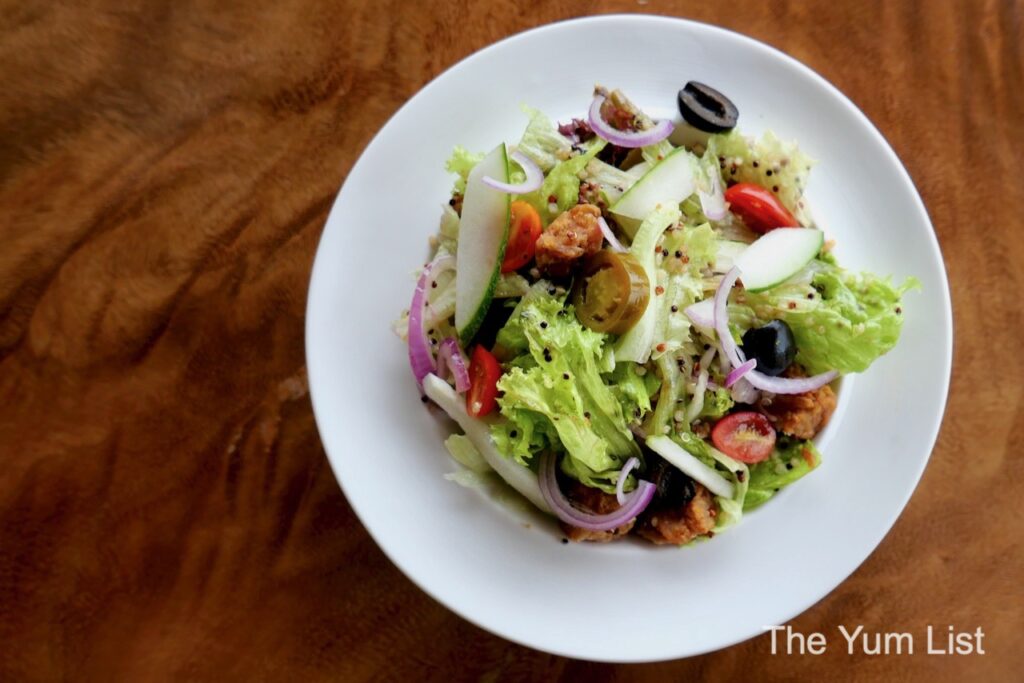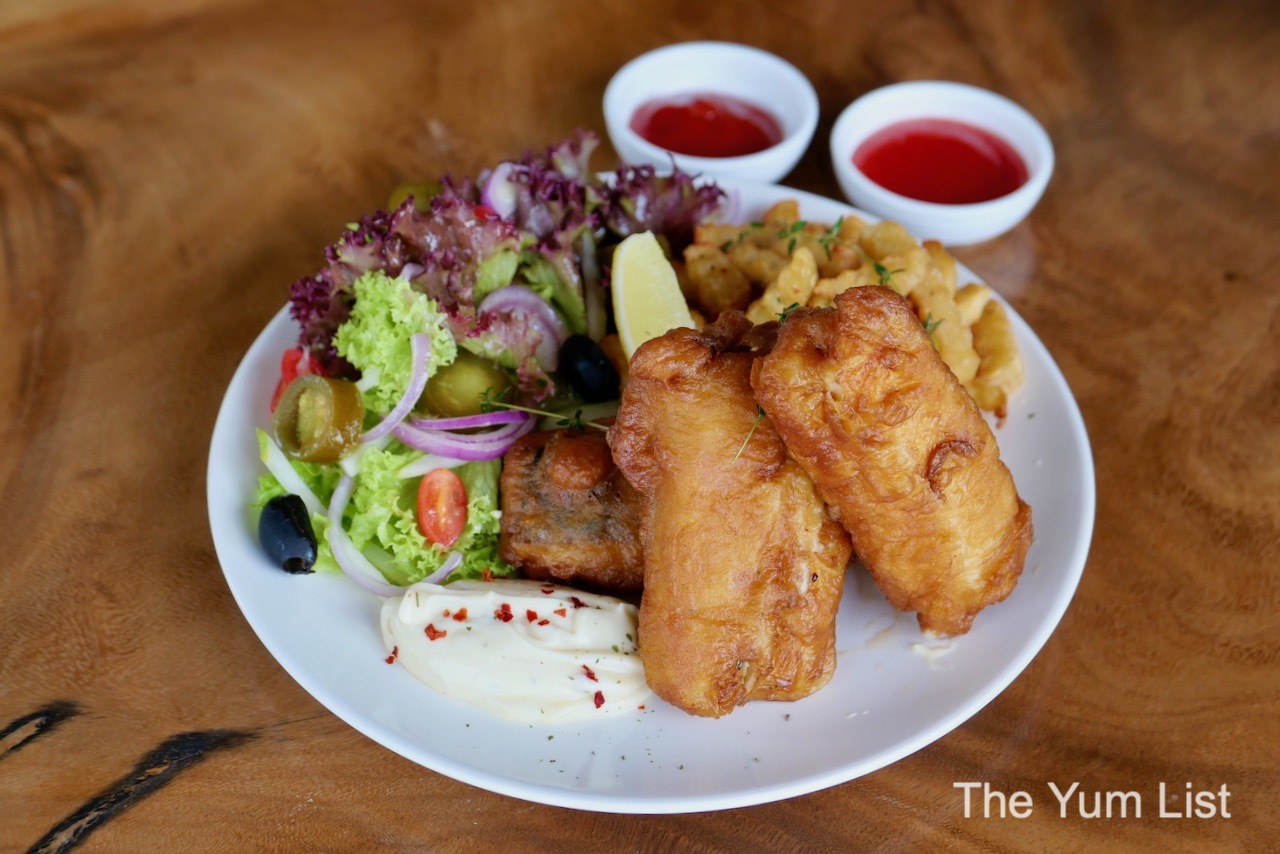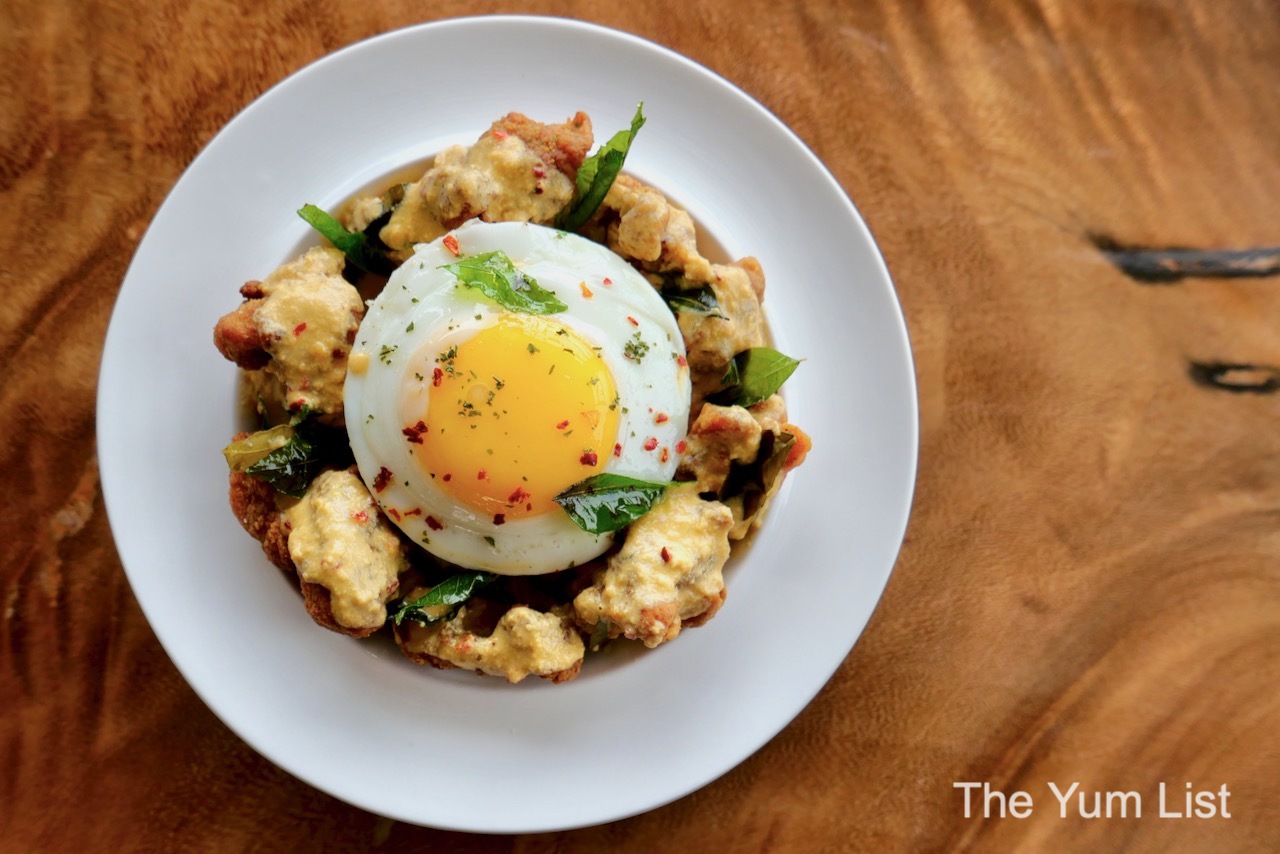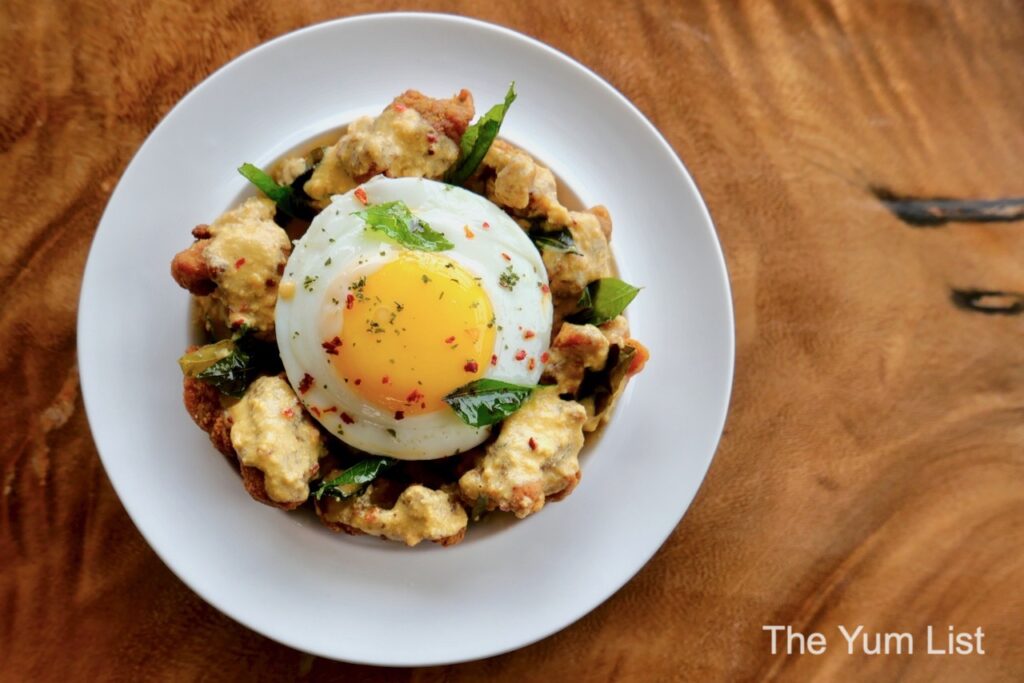 More Cocktails at Kloud Restaurant, Bar & Café
Boy makes us the very best Espresso Martini (RM35) I've ever had, hand on heart! The incredible vanilla notes of the local coffee are brought out by the Kahlua, vodka and foamy top. Darker in colour, with a deep, vibrant flavour, there is no better way to appreciate the dramatic backdrop unfurling around us. After we've eaten we sit, chat, and sip, taking in more of the jaw-dropping vistas, slowly revealed by the lifting cloud cover.
The afternoon sea breezes bring warm air up from the ocean, which quickly cools, bringing in shifting and moving fogs that circle and swirl around guests as they eat. Rain can move in quickly but disappear just as fast. If you don't have perfect weather for photographs at the start of your meal at Kloud, just have another cocktail (or 'kocktails' as Kloud calls them) and wait a while for it to clear.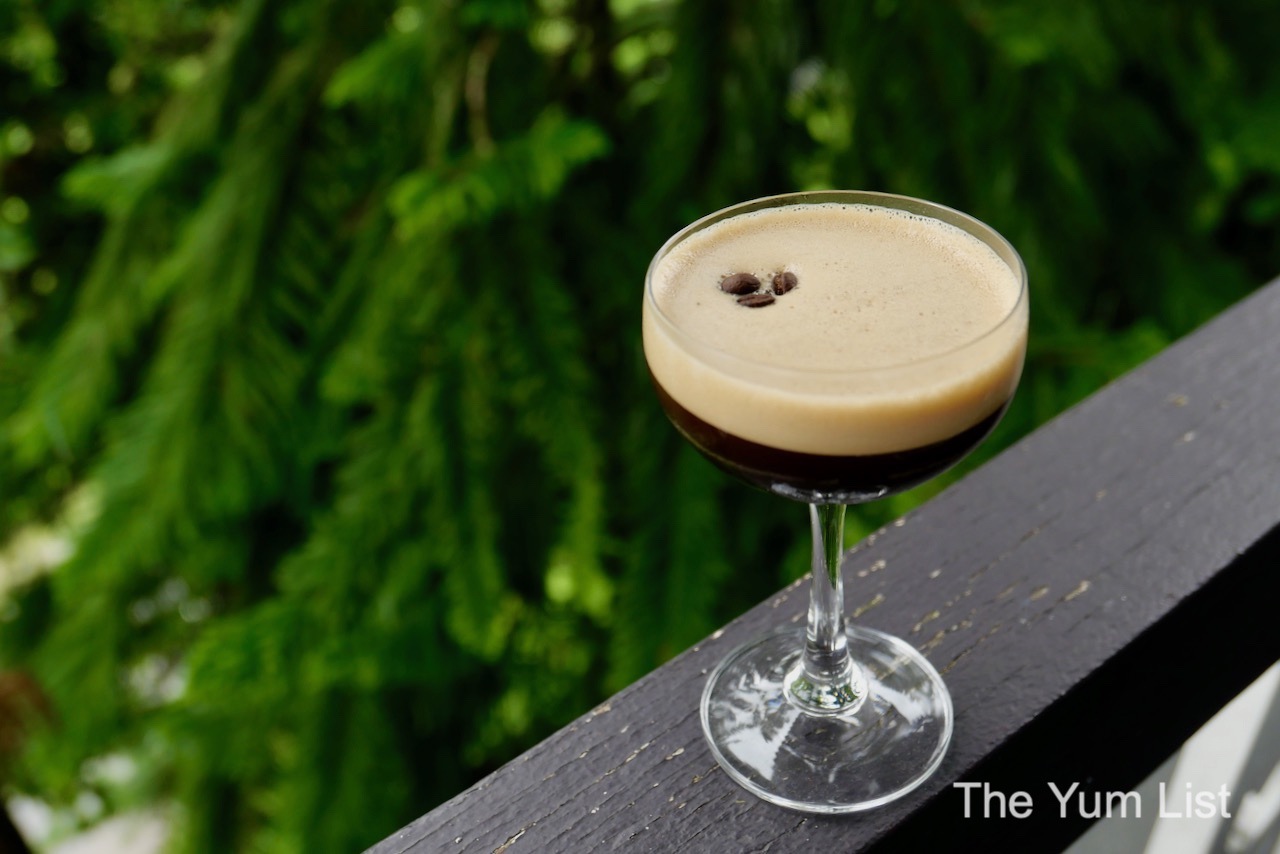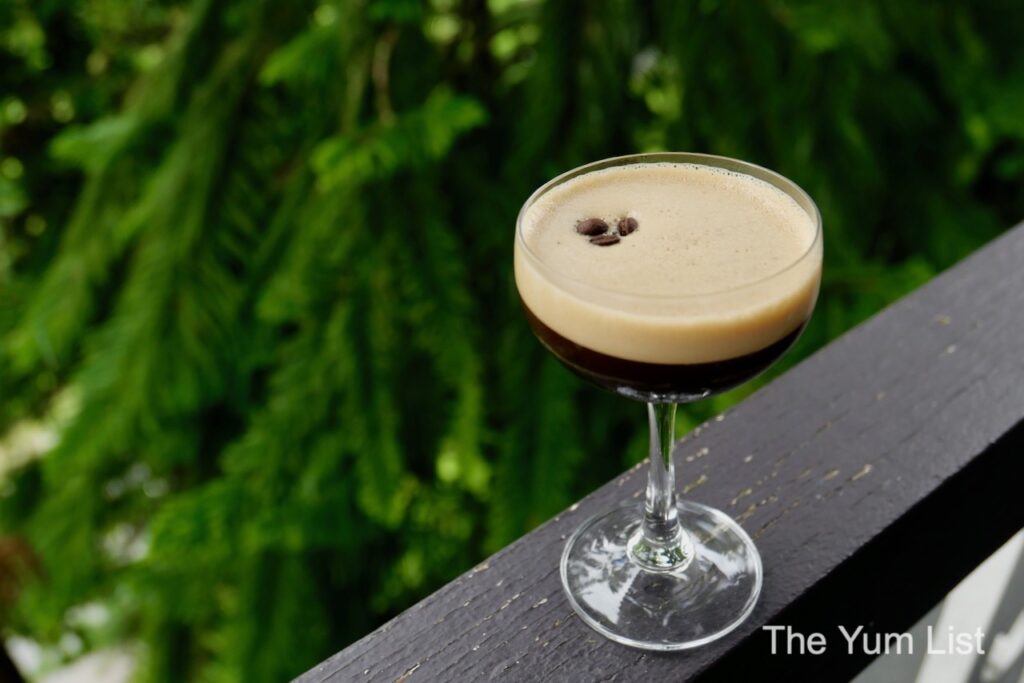 Kloud Restaurant, Bar & Café Review
Up here you can breathe better in the oxygen-rich air, think more clearly, appreciate life that little bit more. When surrounded by these 10 million-year-old mountains, it's hard not to be struck by how small and temporary our lives are. Their graceful slopes and sheer cliff-faces are timeless compared with our meagre existence. The perspective is humbling, and a good reminder to live our lives well (with really good food and drinks!).
With a kocktail or three under our belts, we can't help but contemplate that everything tastes better in the mountains. Everything tastes better in the Klouds.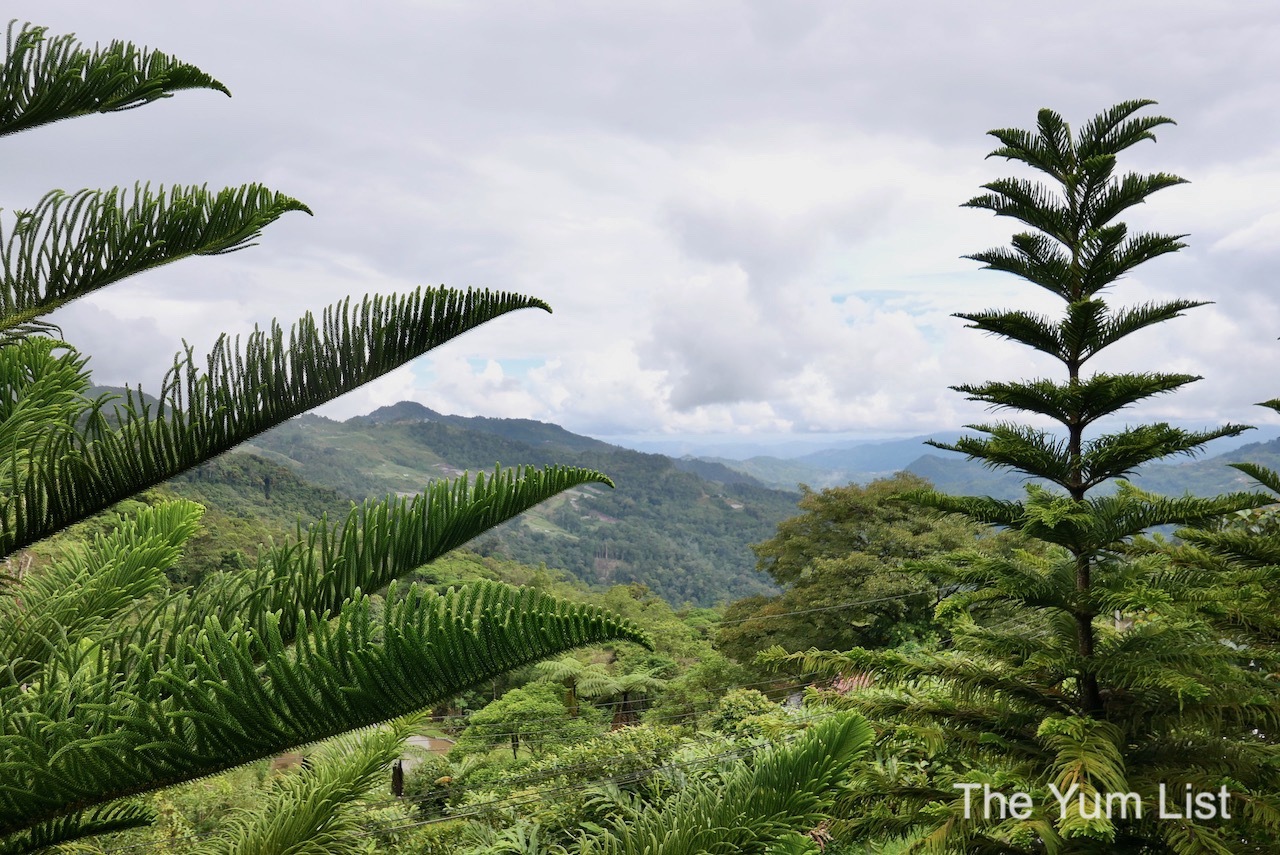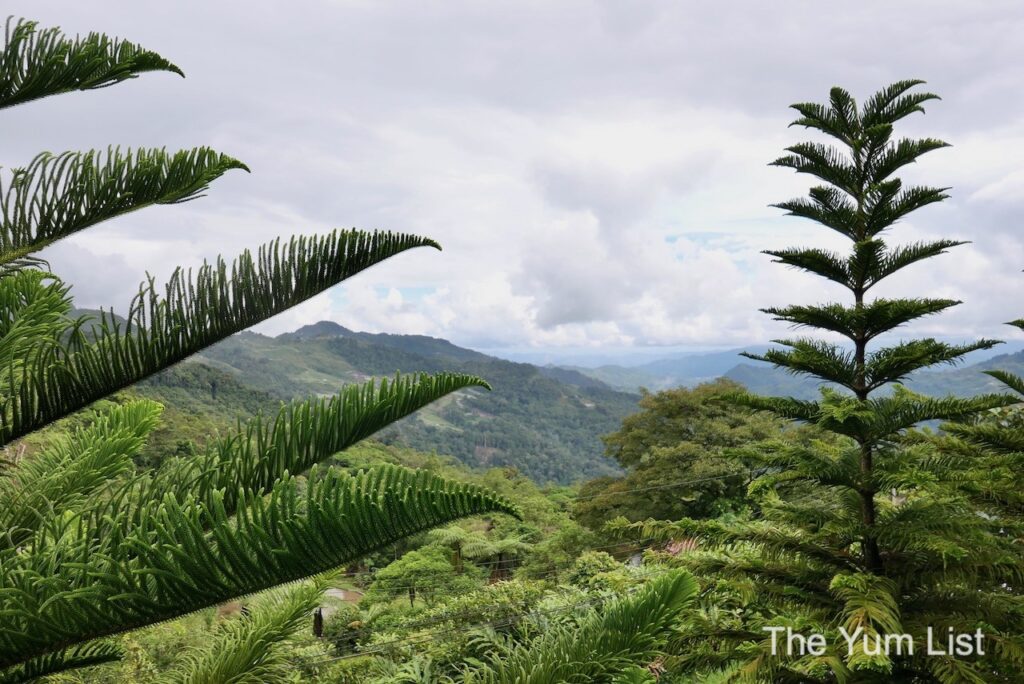 Reasons to visit Kloud Restaurant, Bar & Café: The view, the view, the view! And the kocktails! Kloud is a celebration of beautiful, intensely flavoured, and locally farmed ingredients, well worth the flight from KL, and the drive up the mountain. Sorry West Malaysia, but only Sabah can offer such great food and drinks with such awe-inspiring scenery.
Kloud – Restaurant, Bar & Café at Mountain Valley Resort, Kundasang
Jalan Tenompok, Bundu Tuhan,
89300 Ranau, Sabah, Borneo, Malaysia
www.facebook.com/kloud.mvr
+6 013 893 4377
Kloud Restaurant, Bar & Café Opening Hours
Daily 8am – 10pm
Kitchen break 3pm – 6pm
Find more travel recommendations for Sabah here and stay up to date with the latest gourmet happenings around Malaysia here and here.