Afternoon Tea TTDI – Gesuto
Words: Rebecca Cannon
Photos: Monica Tindall
Japanese: a culture known for its precision in details, elegant traditions, cute bento, food design and where the people are incredibly polite and respectful.
Afternoon Tea: a time to sophistically unwind from the stressors of the day with friends, some light bites to eat, and, of course, tea.
Why did nobody think to combine these two things before?!
Afternoon Tea in TTDI – Gesuto
Gesuto in TTDI has decided to do afternoon tea in a style that matches their establishment. Firstly, the selection is Japanese western fusion in the manner of Japanese ingredients with European flavours. To ensure the quality is never dropped, whilst allowing the customer some control (customer is god, okyahusama wa kamisama desu,) there are two options for each 'course'. This is another Gesuto flair as all your afternoon tea is brought out at once on a marbled tower. The courses are a way of separating your food, but you can eat in the order of your preference. Lots of people go to afternoon teas in pairs. This means you could try everything on the menu, assuming you select different options for each course and are civil enough to share or to pretend to share. This is what we decided to do, so we could relate the full experience to you.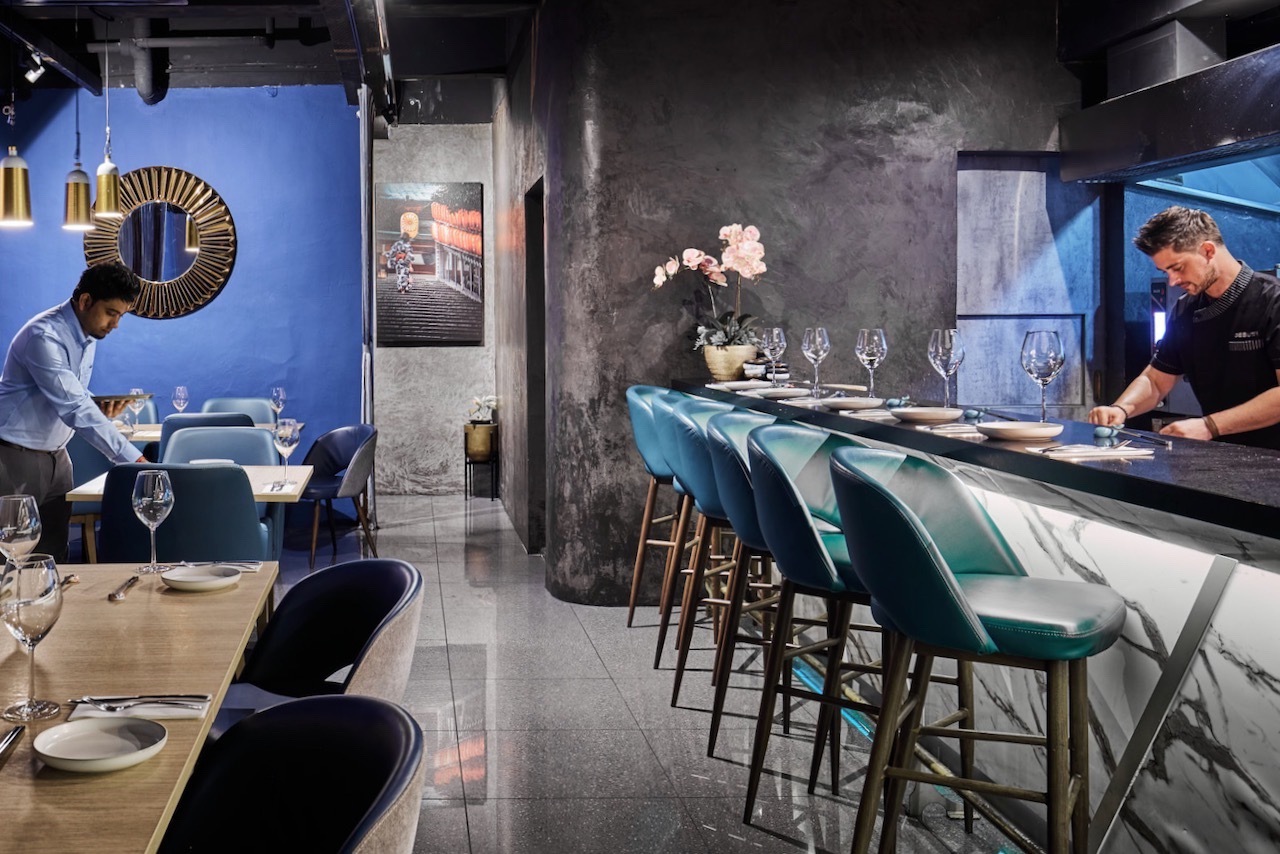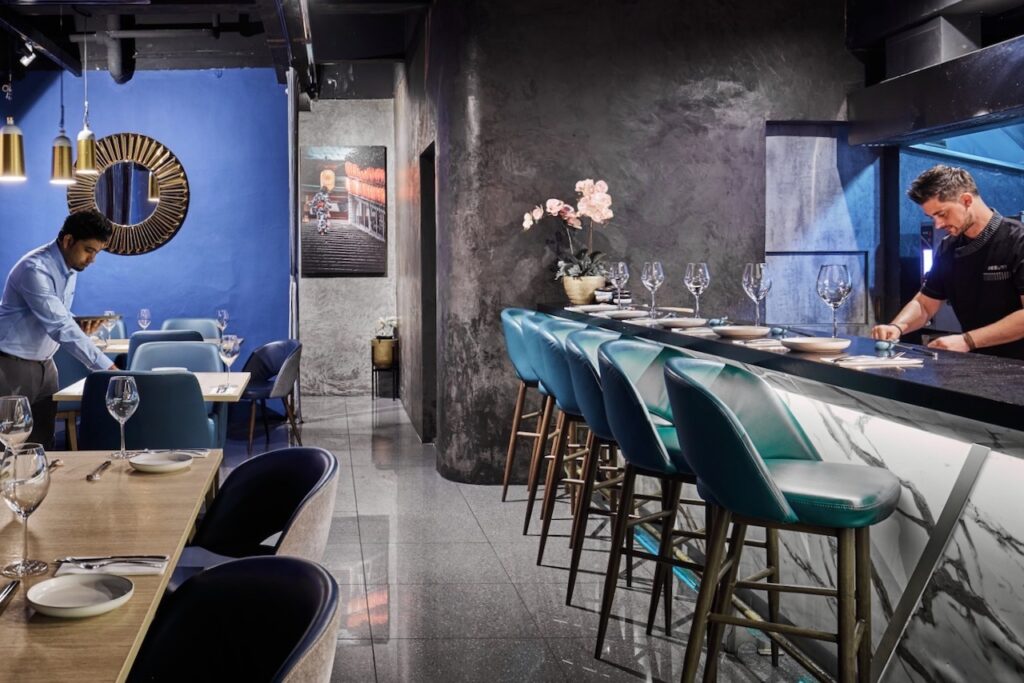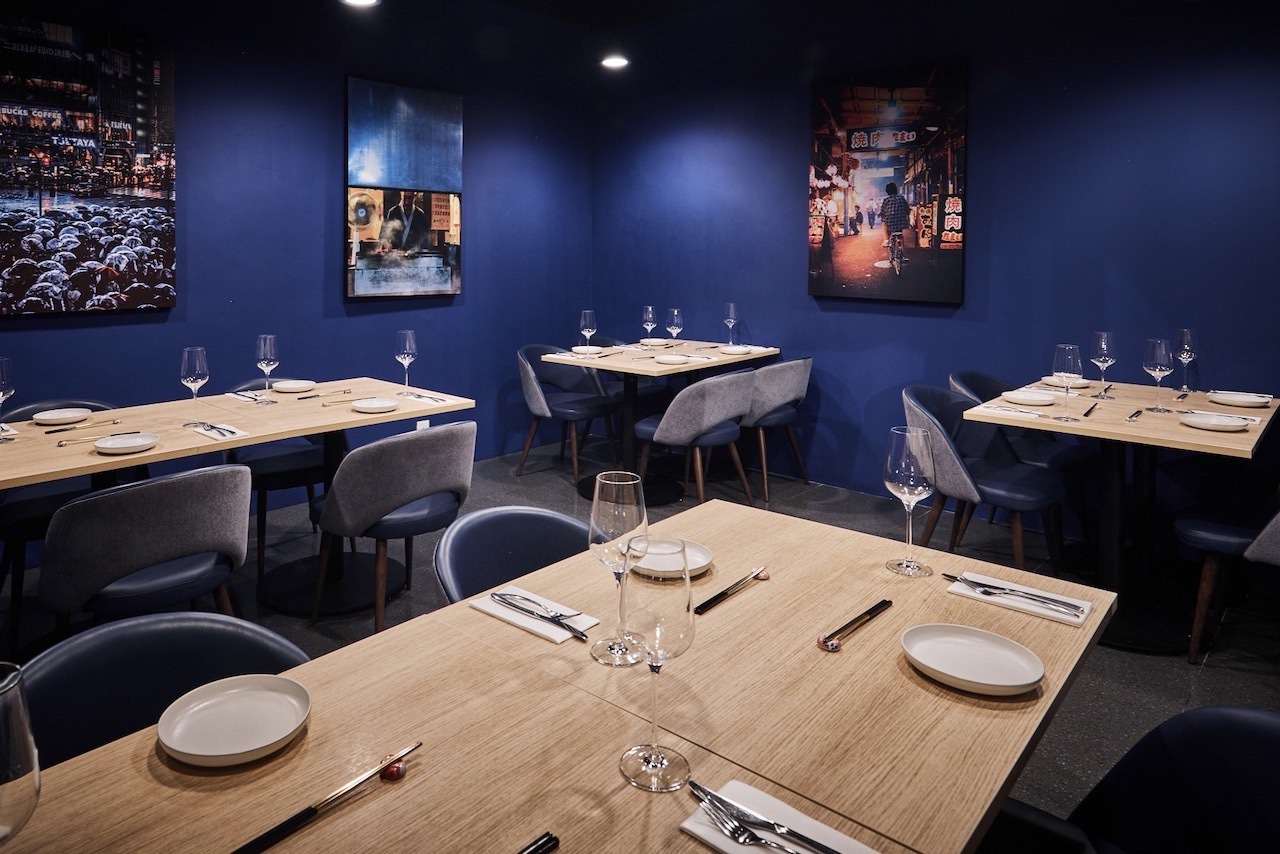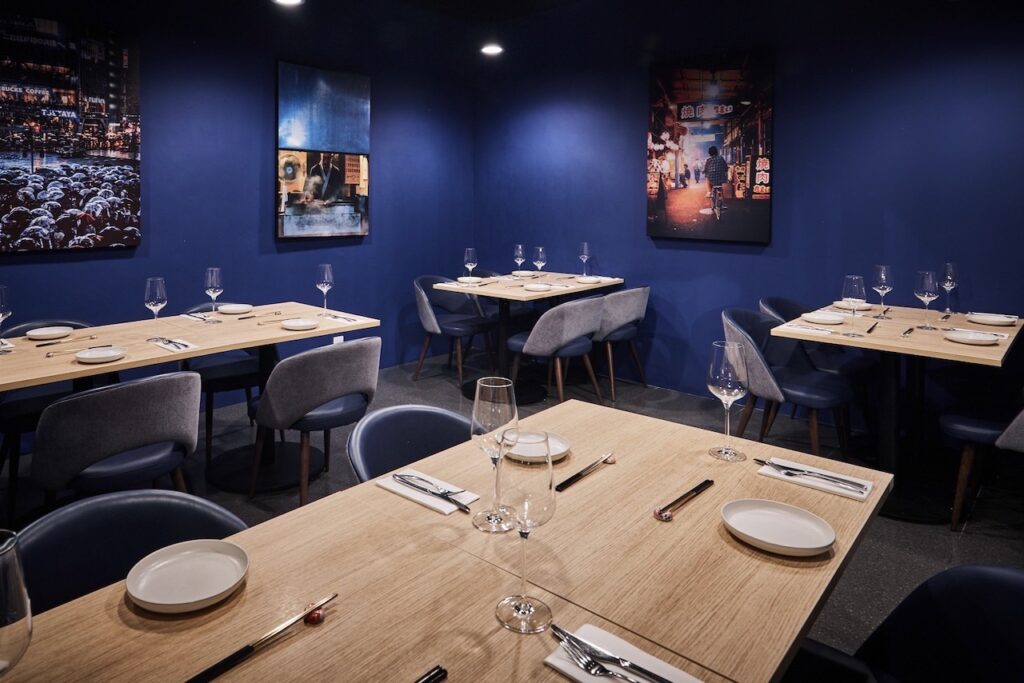 Drinks
Just because it's called afternoon tea doesn't limit you to tea, there is coffee as well and you can add on alcoholic cocktails or wine. The coffee is Italian; a mixture of Arabica and Robusta beans. This gives the coffee a more nutty finish and a slightly chocolatey taste. The tea is Roleaf and comes in a variety of flavours. We selected the Fruitalicius tea, which is sweet and bright.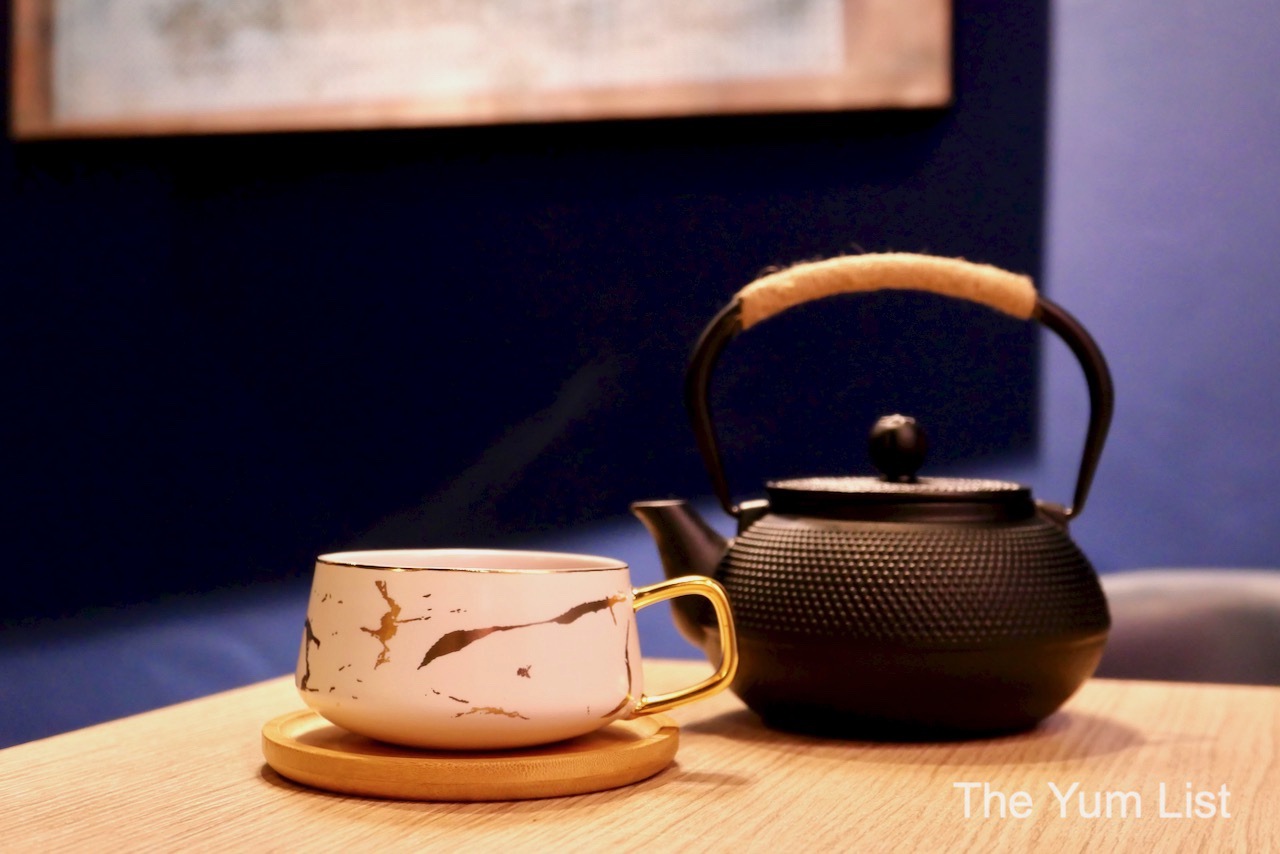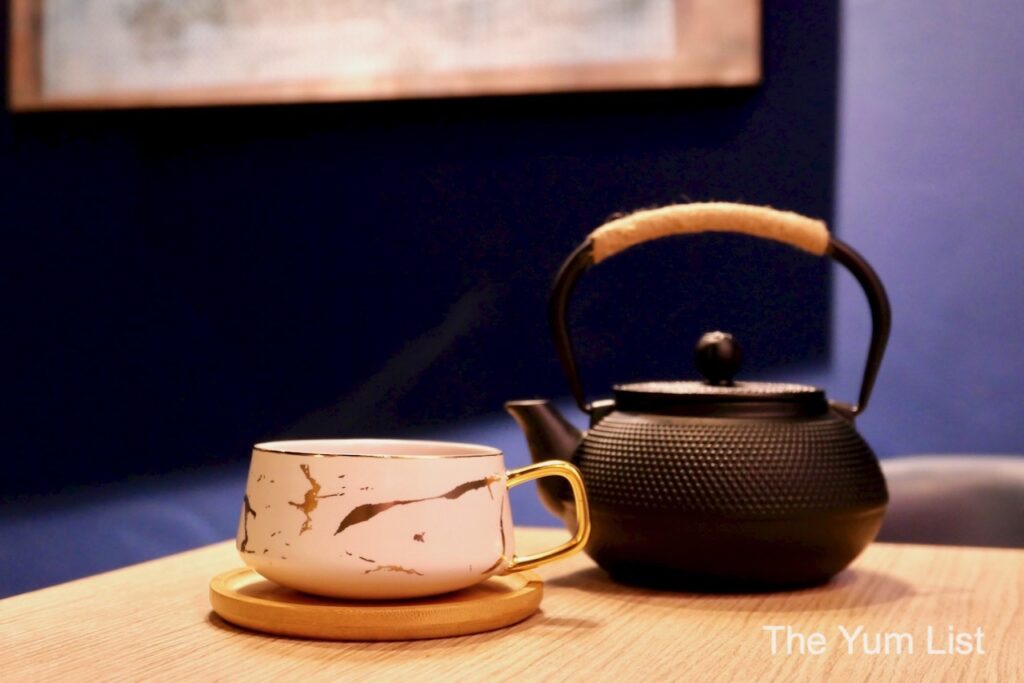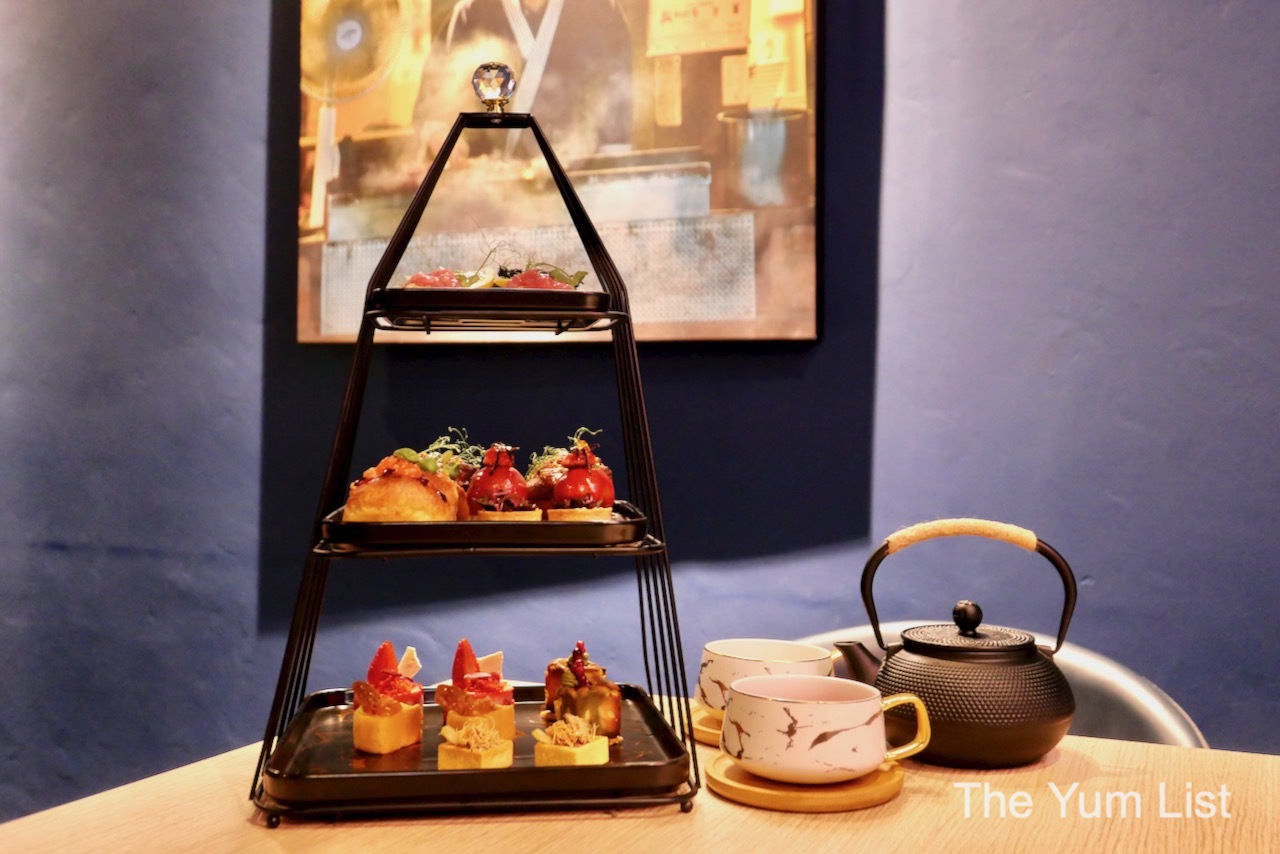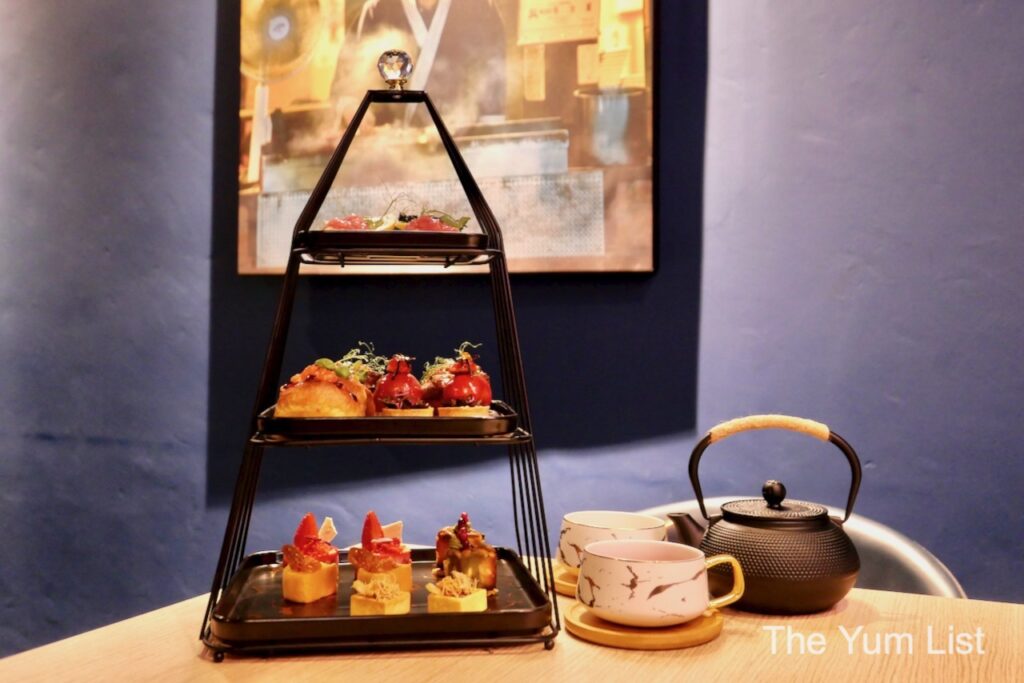 First Course (ichi)
I think of the first course as part of the savoury options of a western-style high tea. You can choose either Irish Premium oyster, served with toasazu, lemon, and ikura, or the tuna slice with sturgeon caviar and a dollop of kombu crème Fraiche. The oyster was fresh, creamy and went down smoothly with a briny aftertaste. The ikura added a watery pop to the swallow. I was also very fond of the tuna served on a blini. How can you go past tuna sashimi of medium fattiness served on a petite pancake?!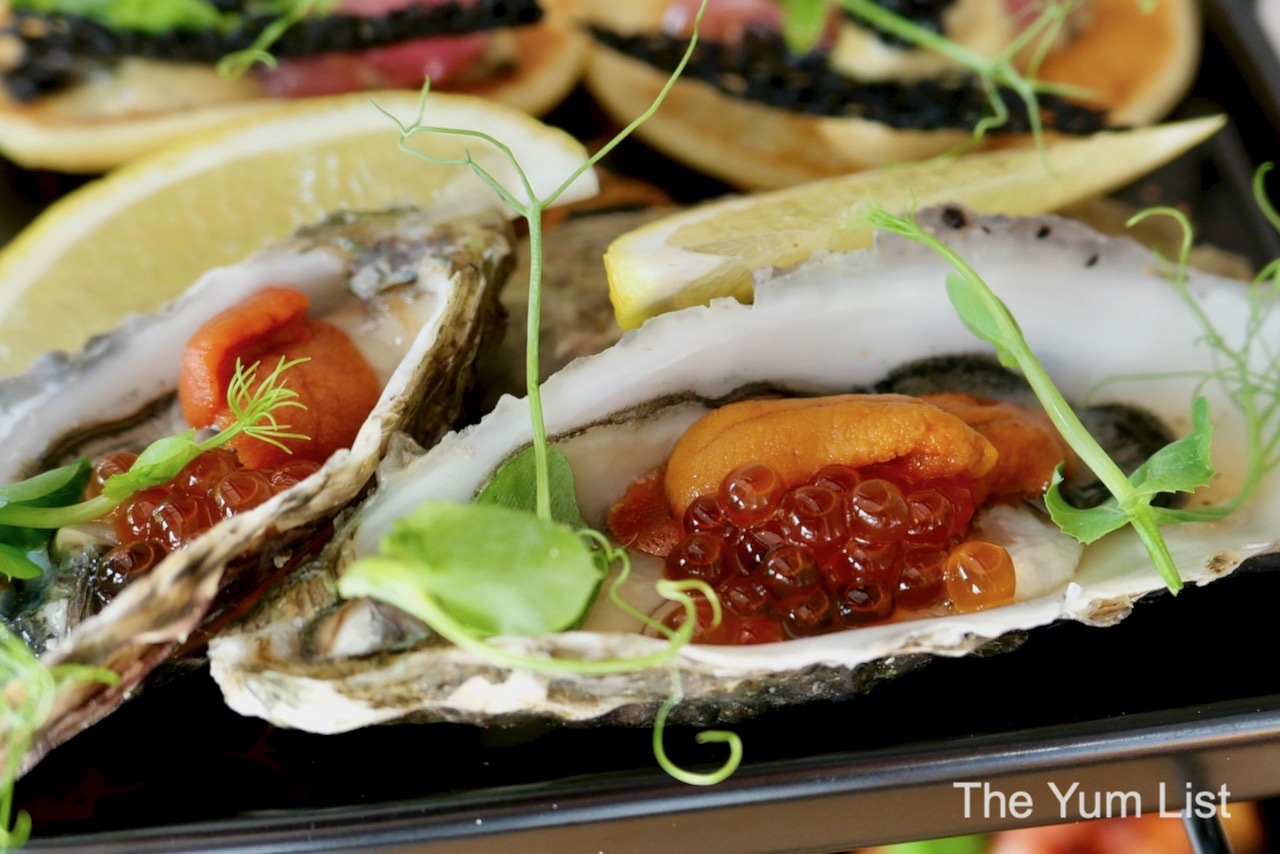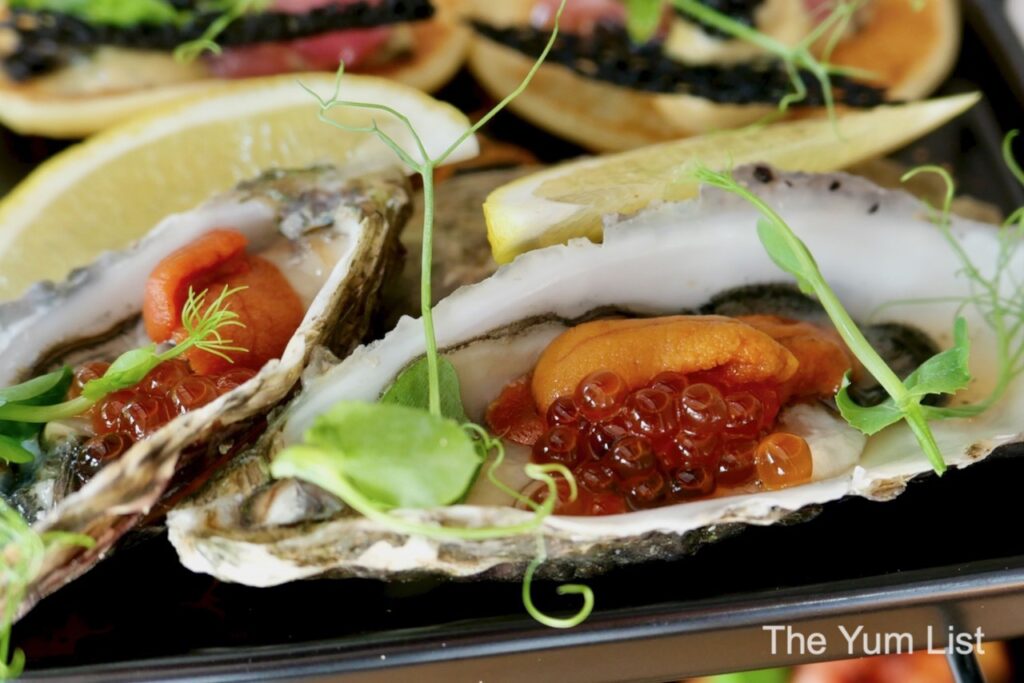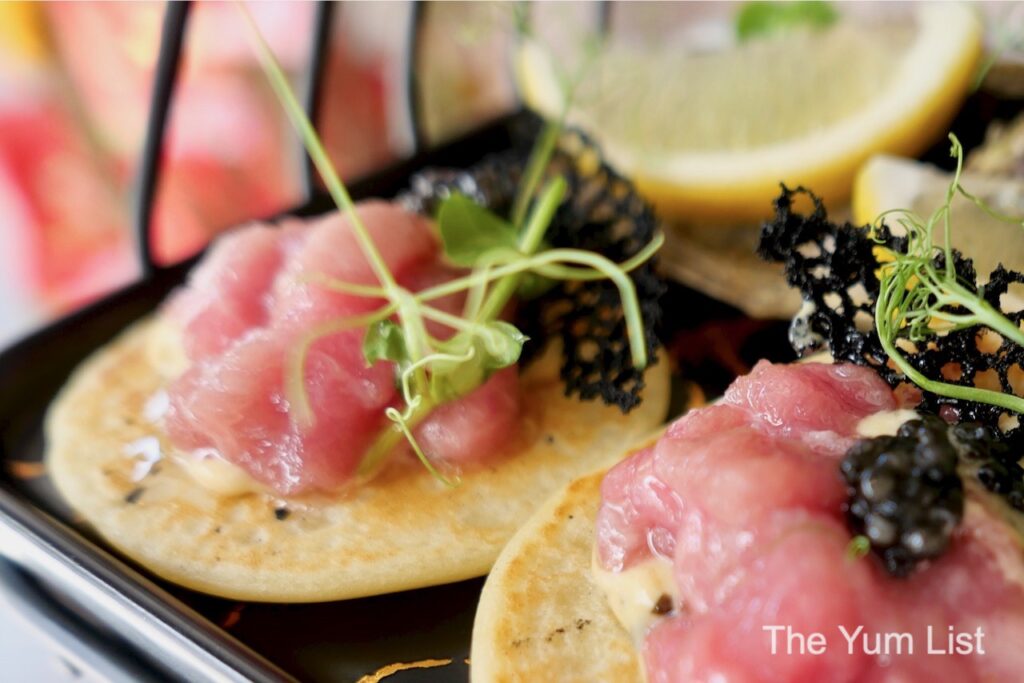 Second Course (ni)
Look at the red globe! It's not a dessert but one of the offers in the second course. The ruby orb is a foie gras mousse globe with marinated figs on top and a base of sourdough-toast biscuit. The foie gras is of duck origin. Its gaminess is a perfect transitional flavour between the seafood of earlier and the kinds of beef to come. The entire globe is full of thick yet smooth foie gras. It's a must to eat slowly and savour because of its rich abundance.
Or you could try the quiche; a black truffle, shiitake mushroom, Emmental cheese, and scallion quiche. You will taste all parts of the quiche's name. I can never go past a good quiche- I mean, it's self-contained in a pastry shell, it's a sweet, savoury blend in my mind, if not my taste buds. This pastry is buttery and flakes on bite. There is an entire layer of the quiche that is a single continuous slice of shiitake mushroom. Added to this is the truffle flavour, and I wonder why all mushroom quiches aren't infused with this as standard.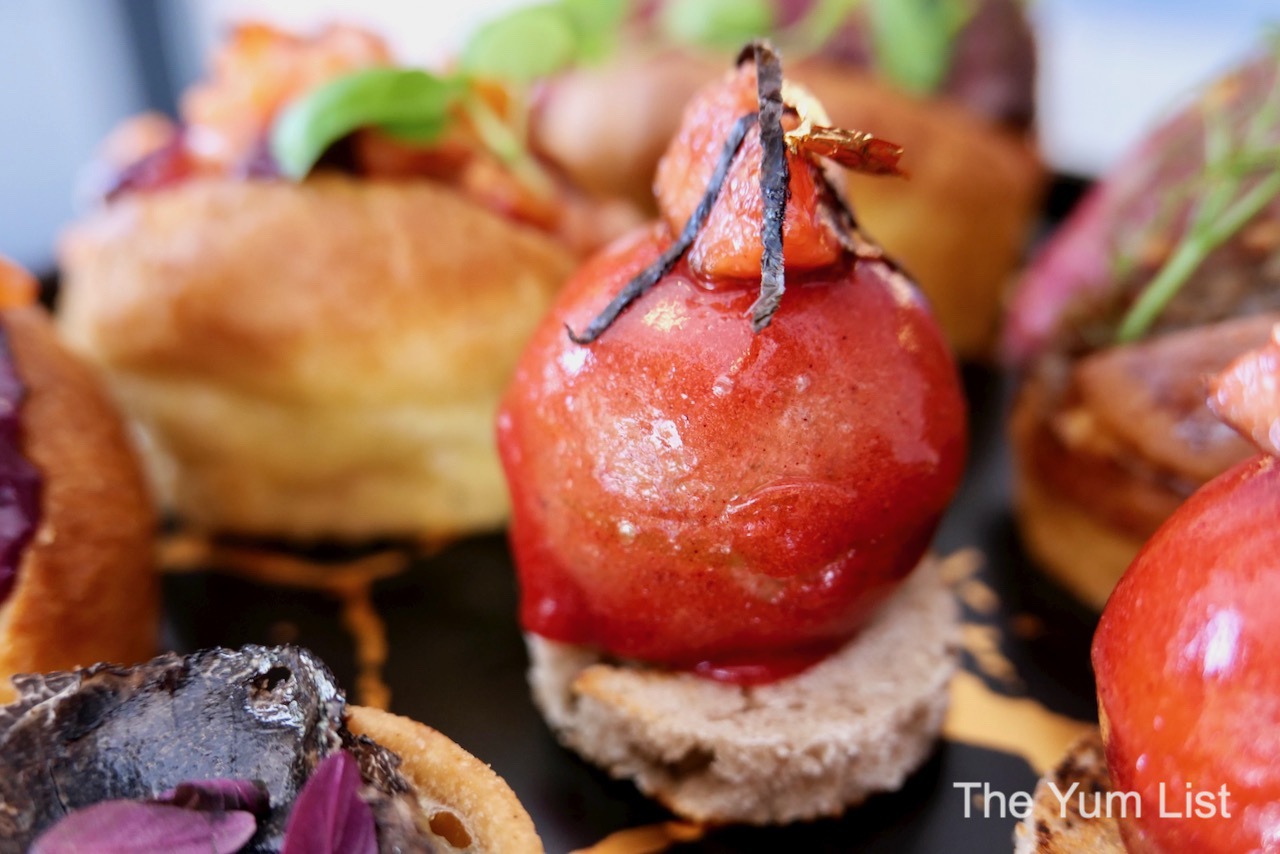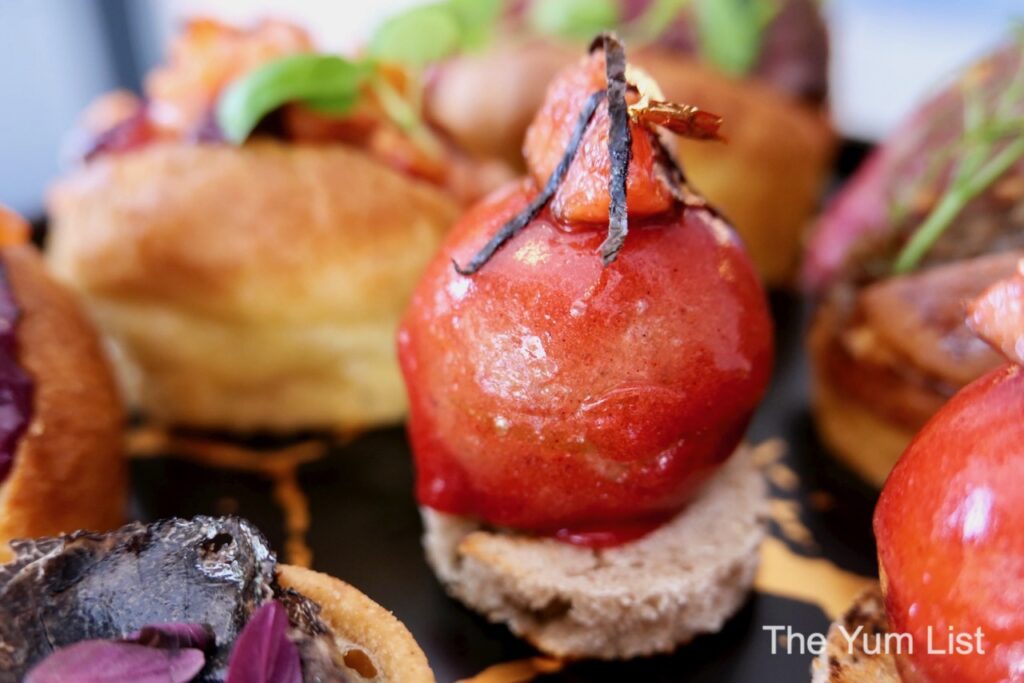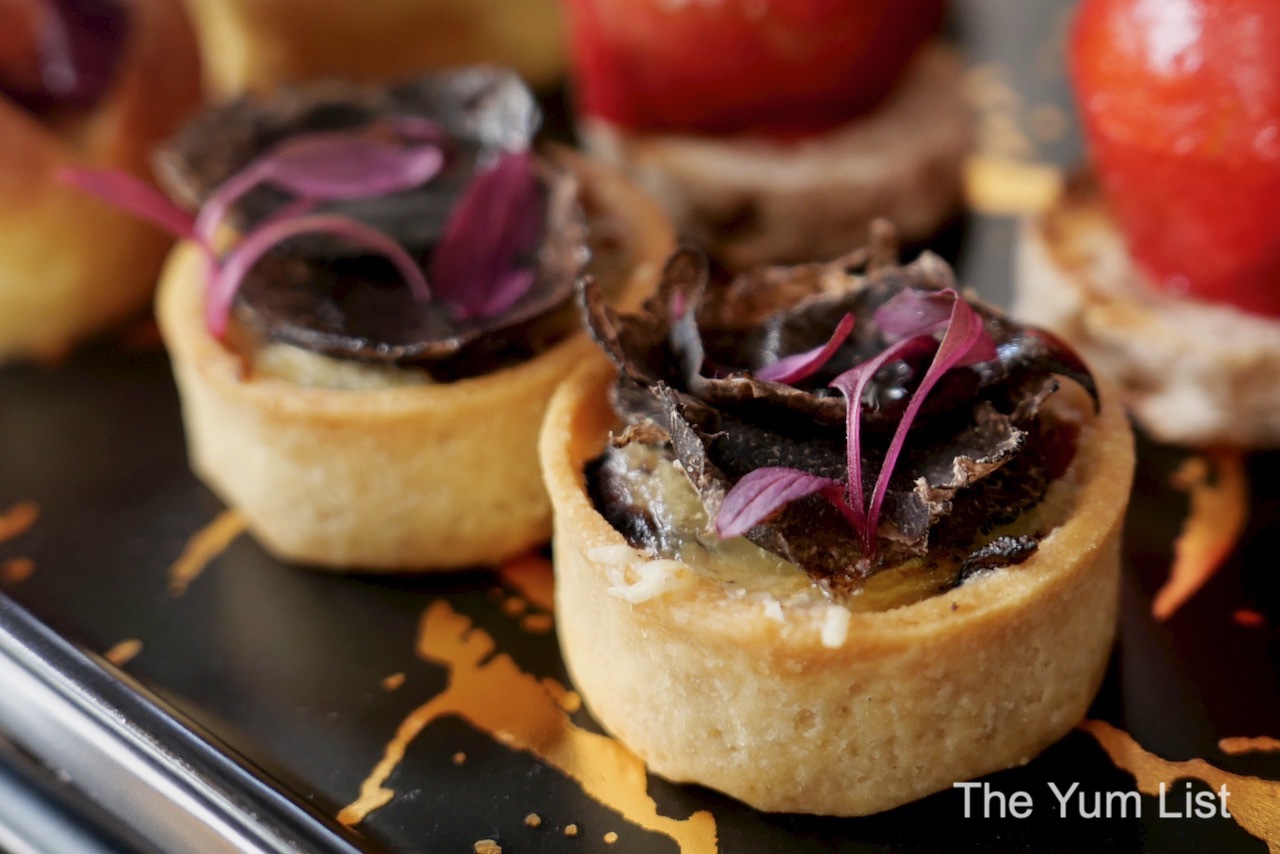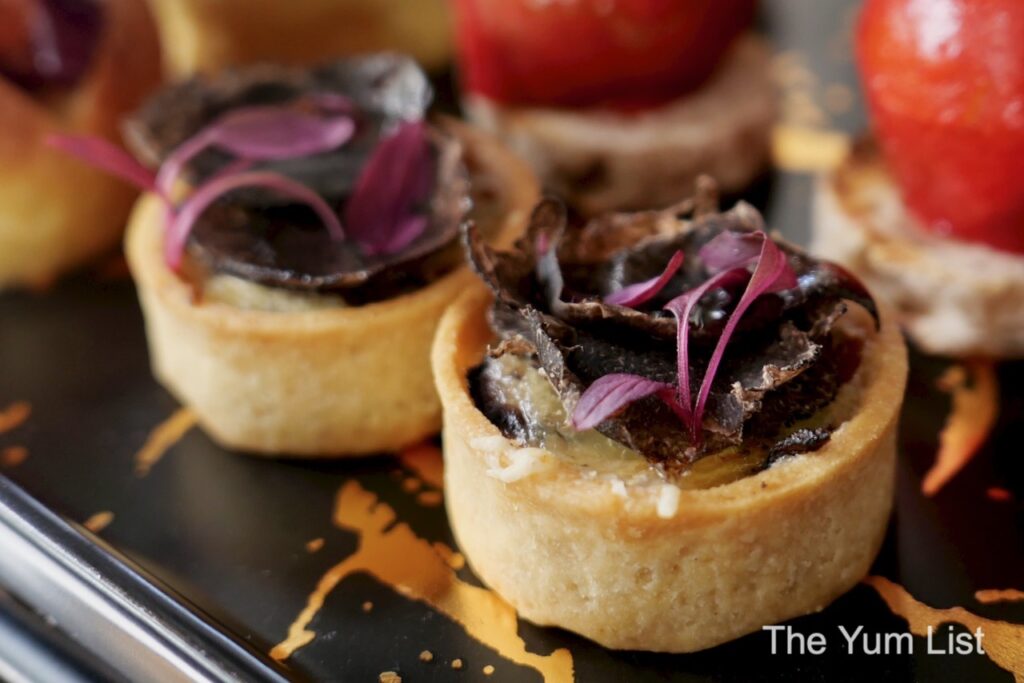 Third Course (san)
I translate this round to the sandwich section of a European afternoon tea. All the meats are served on different types of bread buns made in-house sized exactly for the afternoon tea; no need to cut off crusts here. In addition to the two standard options for the third course, you can top up RM88 to enjoy the luxurious A5 wagyu steak with eggplant confit and sprouts.
The wagyu was served in a brioche bun with silky eggplant confit; the fat, marbled throughout, making a mouth-filling bite. If your pockets are not deep enough for the luxe version, don't worry, as the braised short rib is equally (if not more) delicious. This had a couple of edamame beans on top, and a slightly sour and spicy butter taste from the gochujang beurre blanc – a good sauce to have with your sandwich ribs. For those that prefer fish, you can select the graved salmon trout served in a Japanese milk bun and some shiso. A Japanese milk bun is essentially a brioche with extra milk used in the baking, an excellent choice.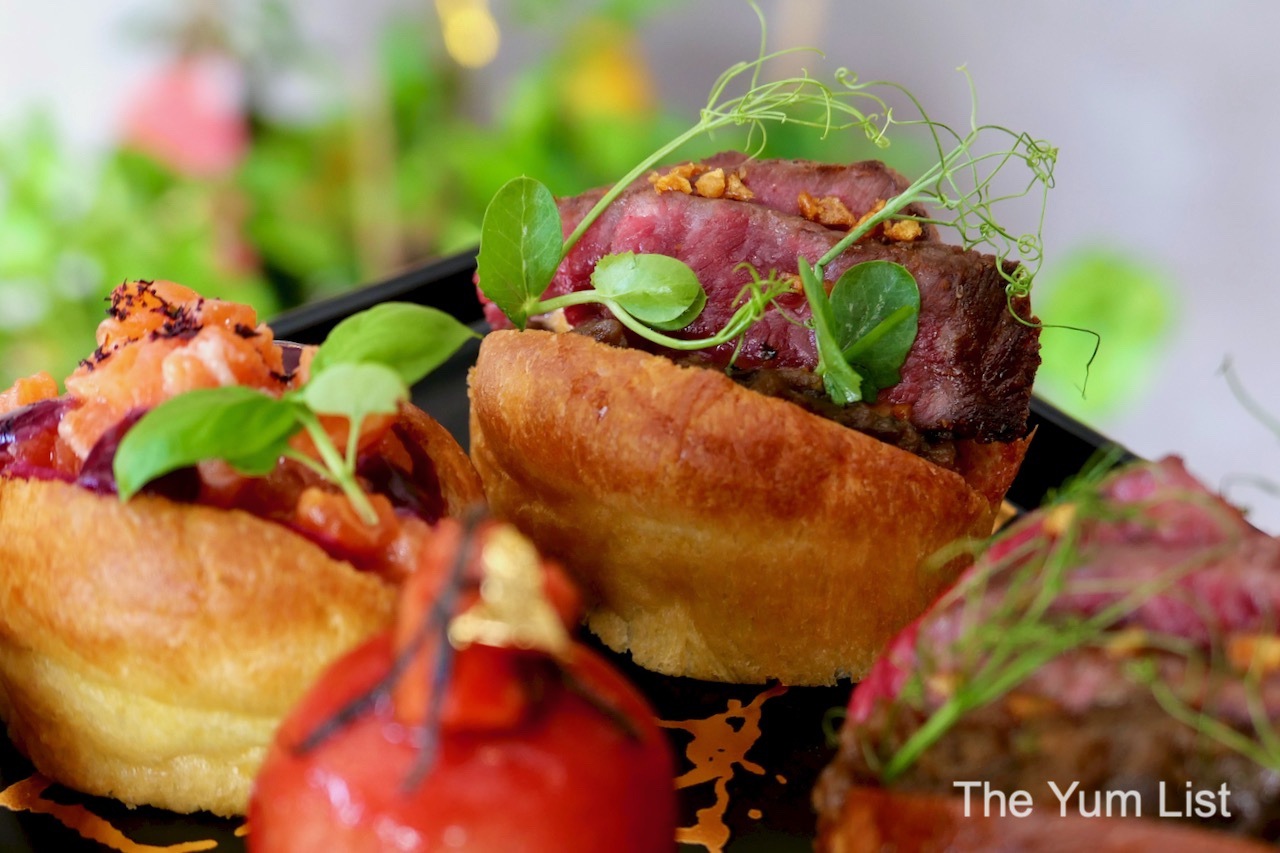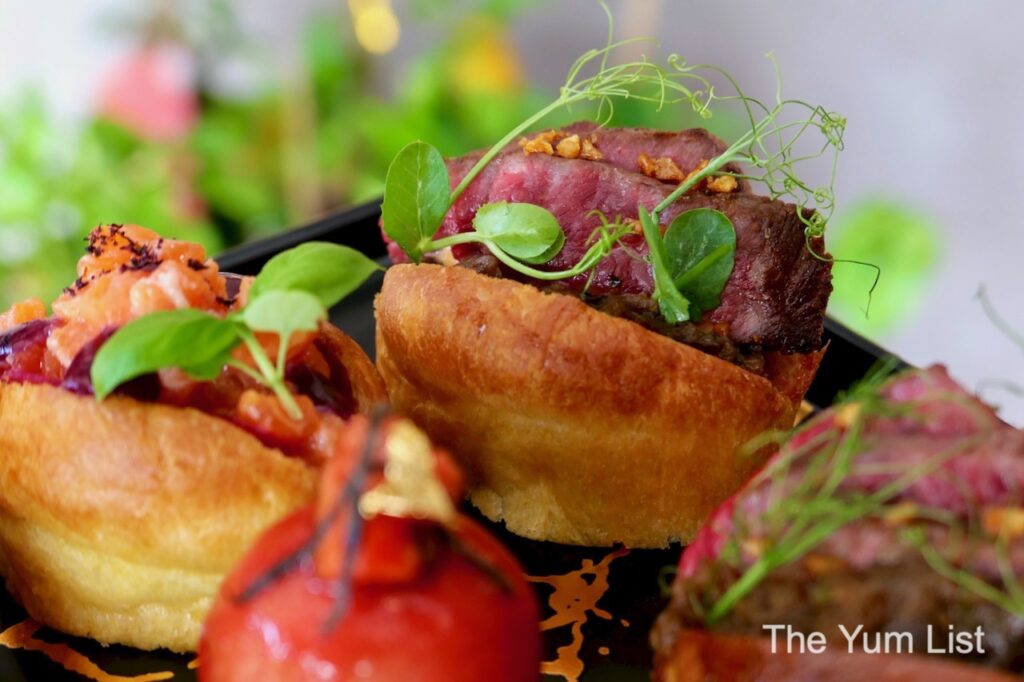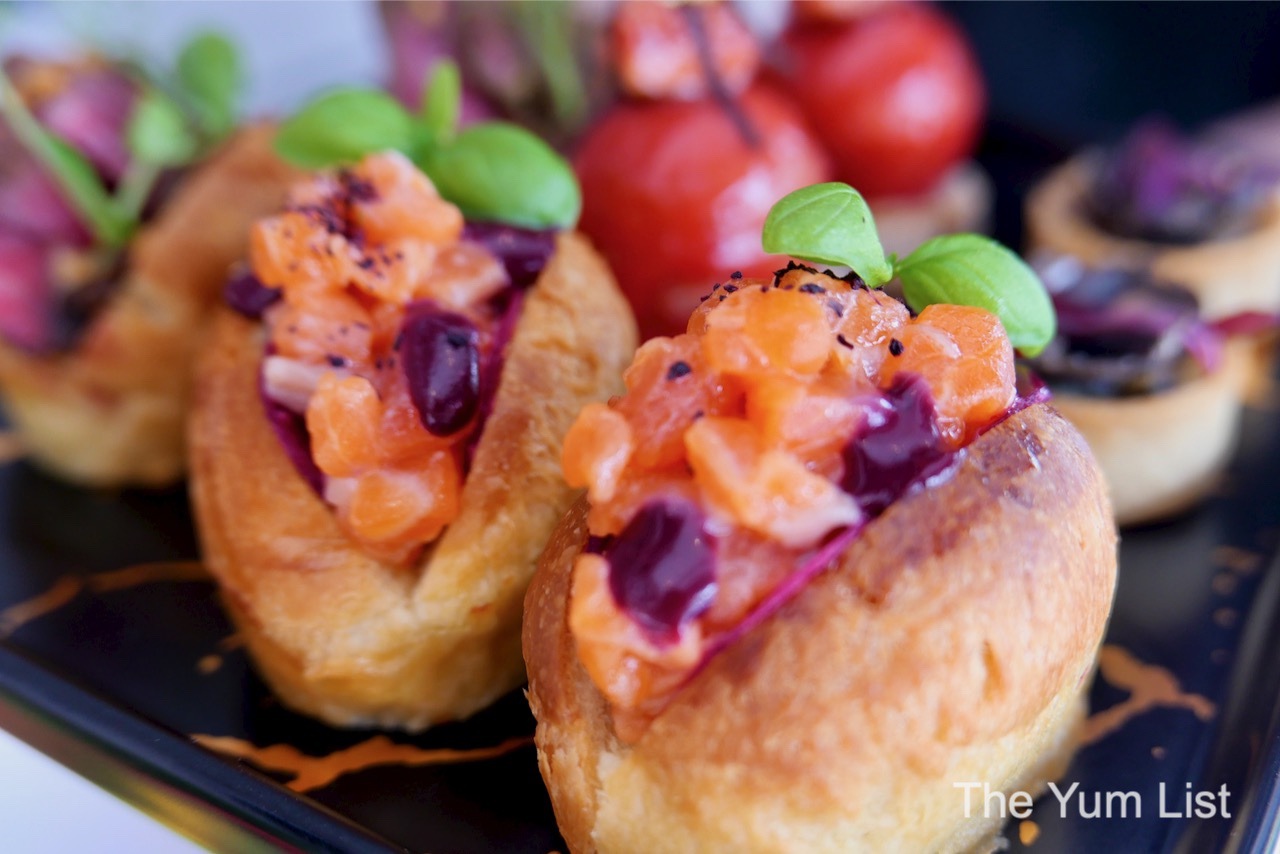 Fourth Course (shi)
Now the sweets! Even though you can eat your courses in any order, if you select the dark chocolate tart option over the matcha cheesecake, I suggest saving it for last. It's a Belgium dark chocolate tart. It's rich enough to make most billionaires jealous, so best kept as your final piece. Something as sweet and rich as this, I was all over it. It's made as a little square tart with nashi pear inside, kataifi on top to give a crunch, and sprinkled with gold dust. I loved that I didn't know if I should angle it in the light and croon 'my precious' as it sparkled or just gobble it. The matcha cheesecake is still worthy of selection, especially if you're not after something so rich. It's a baked cheesecake that sits on top of a cinnamon sable. The goji berries on top compliment the matcha taste as a sharp, sweet fruit.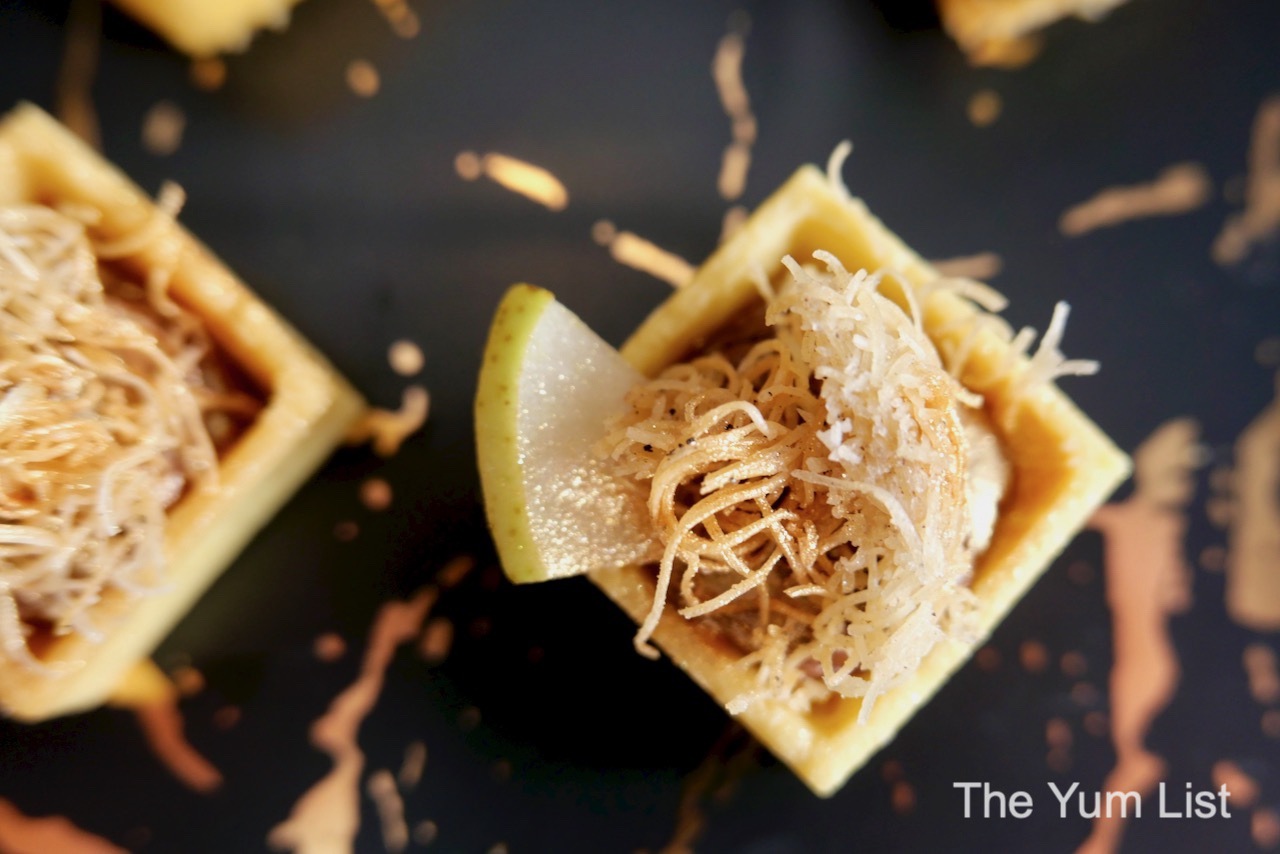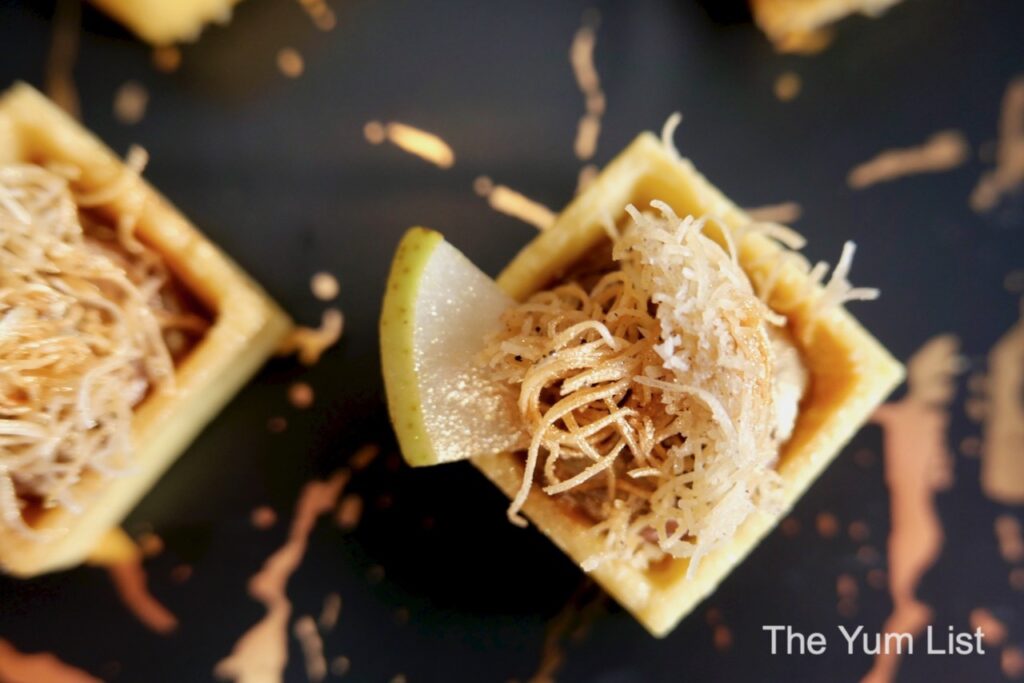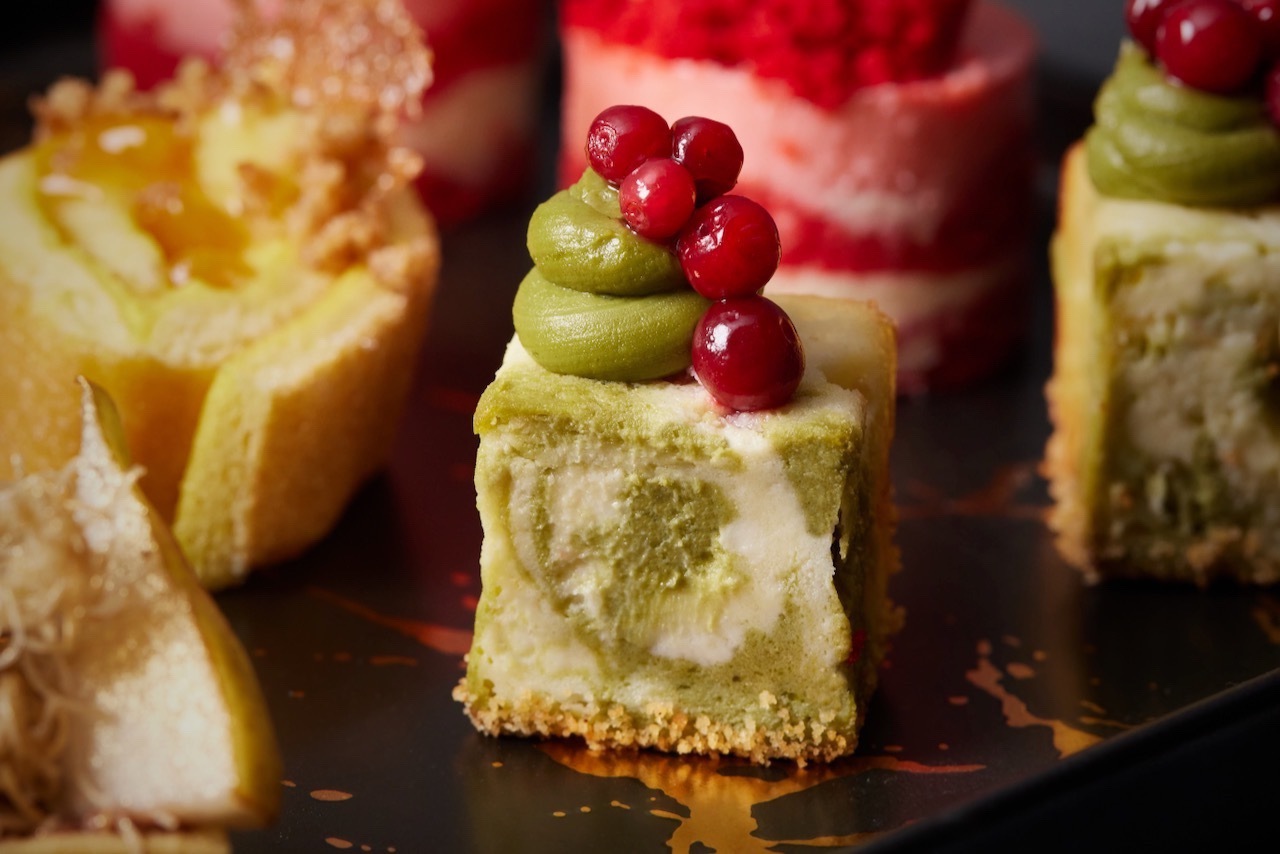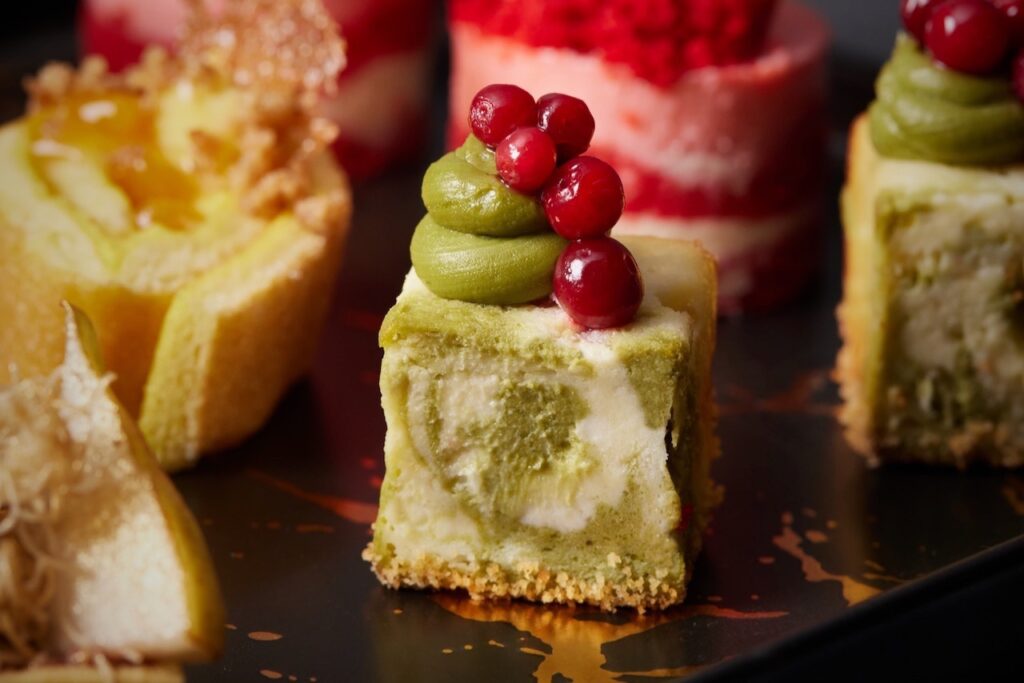 Fifth Course (go)
Continuing with the desserts are the cake slices, passionfruit swiss roll and the sakura cake. The sakura cake is advertised as rose blossom gateaux with white chocolate crumble. I'd like to eat it every day. It has that floral yet sweet and sour cherry flavour with some white chocolate ganache and flakes on top.
Great additions if you normally find baked cherries too sour for a dessert by themselves. The passionfruit crème roulade is a rolled-up passionfruit sponge with smooth mango chutney inside. The whole roulade is then rolled in castor sugar and coconut desiccated so fine it's called coconut snow. It adds texture to the bite, so your body knows you do need to chew.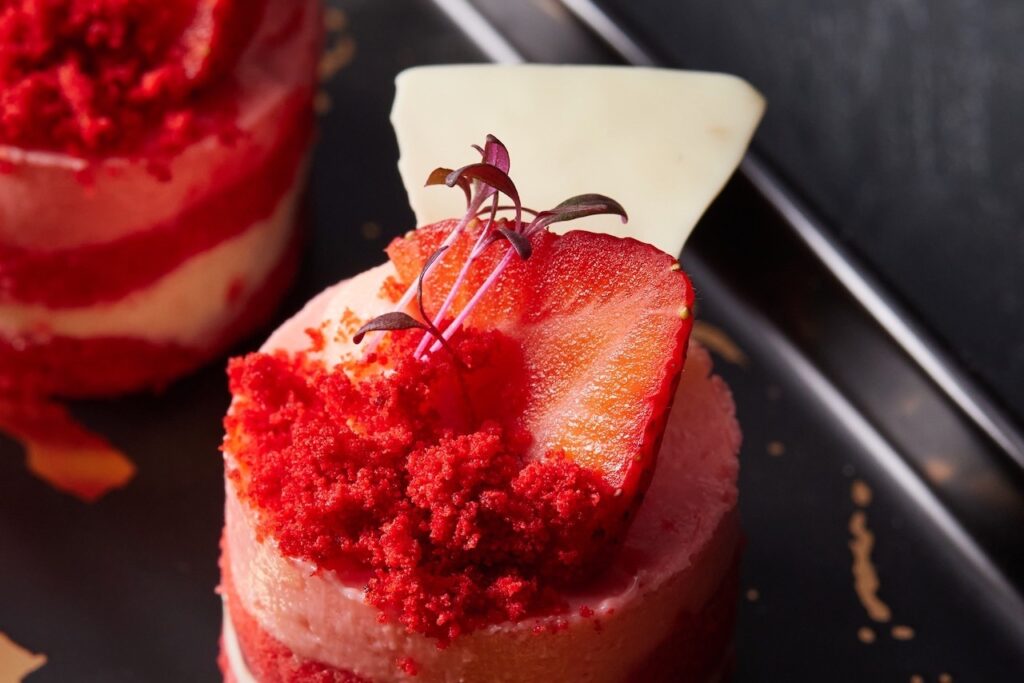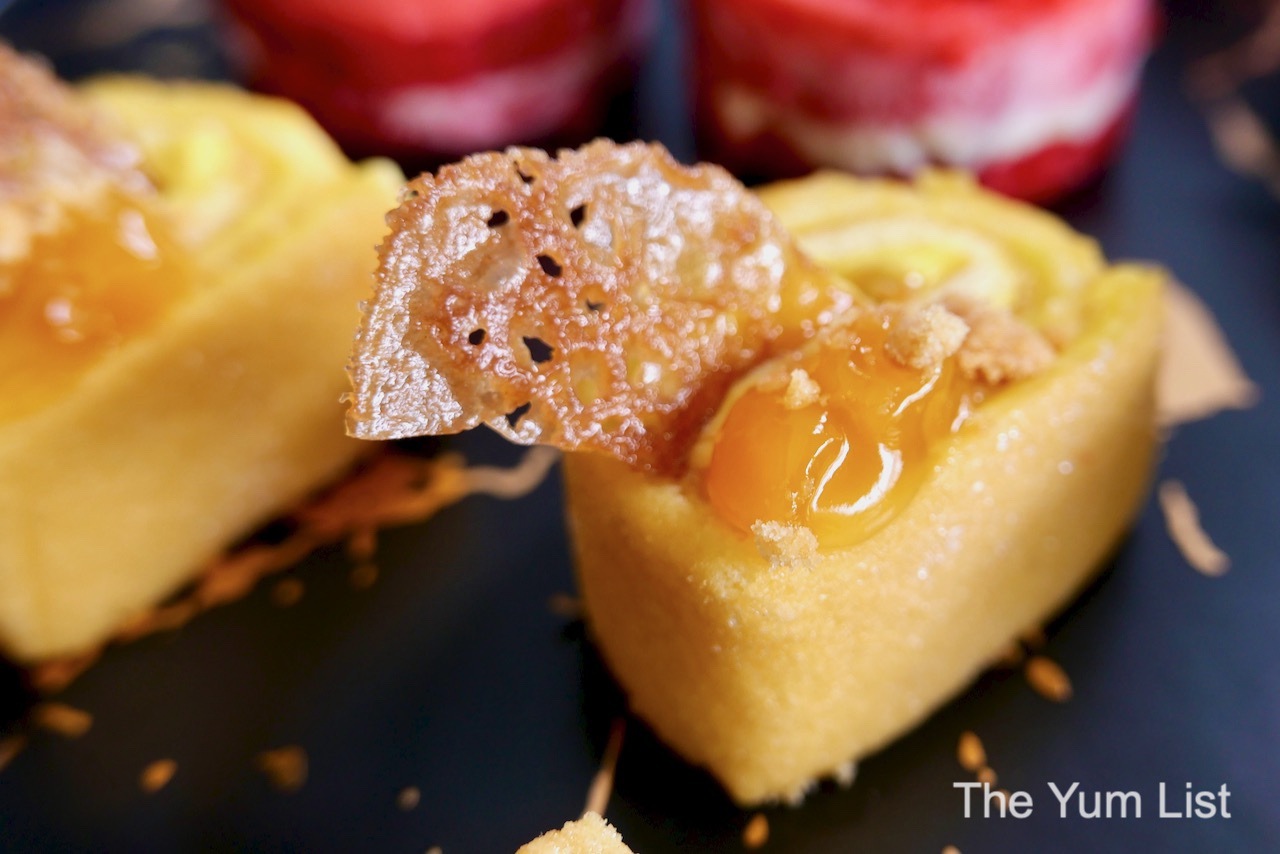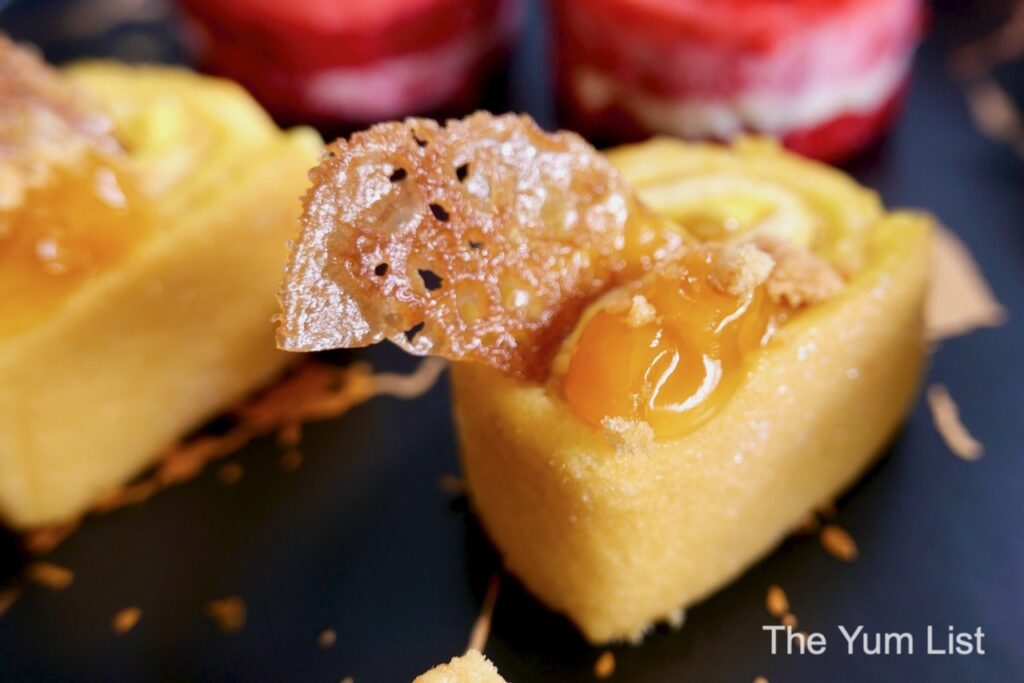 Afternoon Tea in TTDI – Roripoppu
You can finish with an additional Gesuto signature praline lollipop as we did if your sweet tooth hasn't been satisfied yet! The pralines were coated in white chocolate and infused and rolled in one of three flavours; sakura, black sesame, or matcha. I tried the sakura because the child in me knows the red colour is always the best flavour. I enjoyed mine, and I didn't hear any complaints from my companions as they tried the black sesame and matcha ones.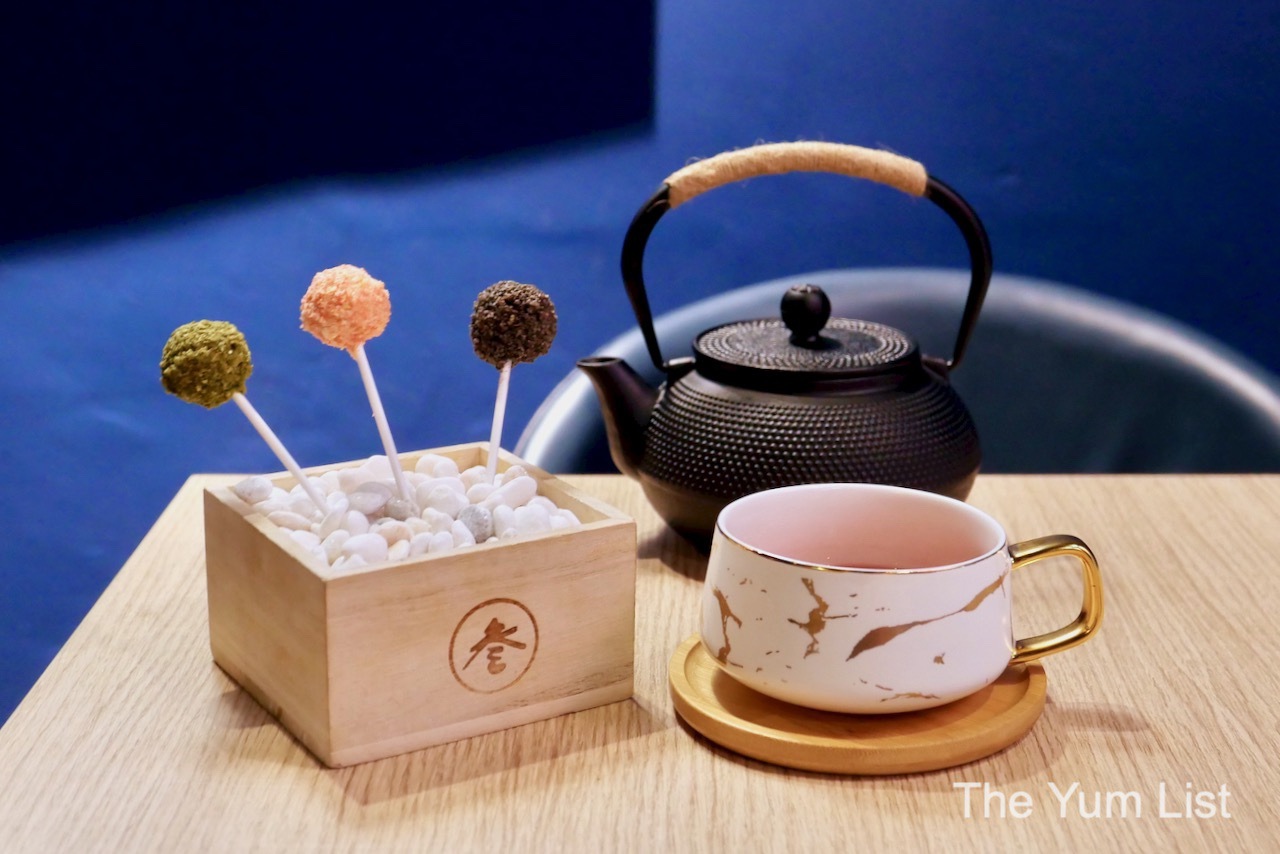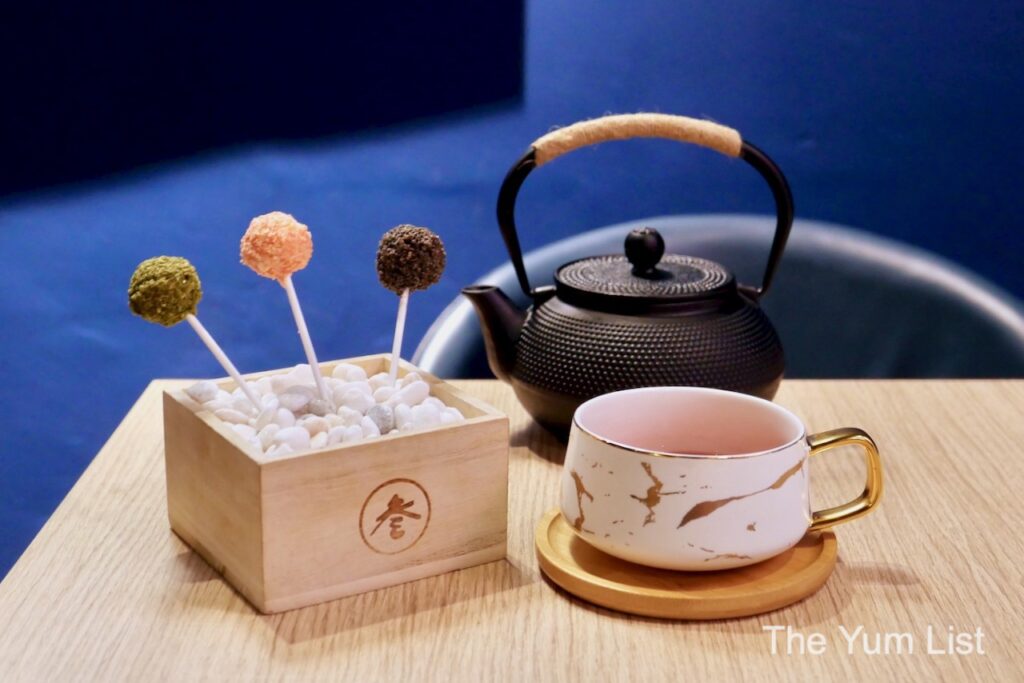 Gesuto's Afternoon Tea in TTDI
Afternoon tea at Gesuto in TTDI is priced RM139 per person and is inclusive of coffee of tea. We tried the January menu. The February menu is posted below. With changing treats, you could return every month for a renewed experience.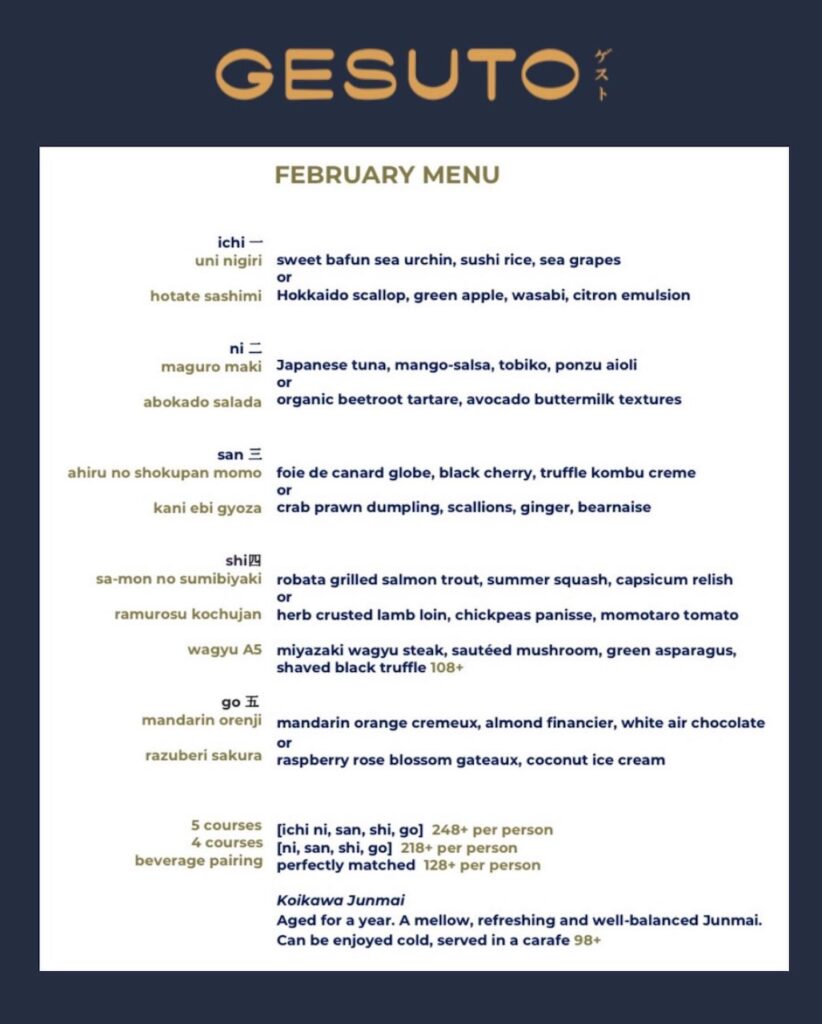 The good thing about high-teaing at Gesuto is your evening doesn't have to end with the last cake. Why not stay for a cocktail or glass of wine after? They serve Prosecco! If you're a superfan of the 'seccy you can top up your afternoon tea with the crispy and bubbly grape juice. Additionally, the bartender shakes up some delicious craft cocktails and makes a decent classic too. Wine lovers will appreciate their well-chosen list, with some excellent drops available by the glass. Rest assured that Mon, who is a bit of a fuss, approves. No matter what you decide, you are bound to have a unique high tea experience at Gesuto.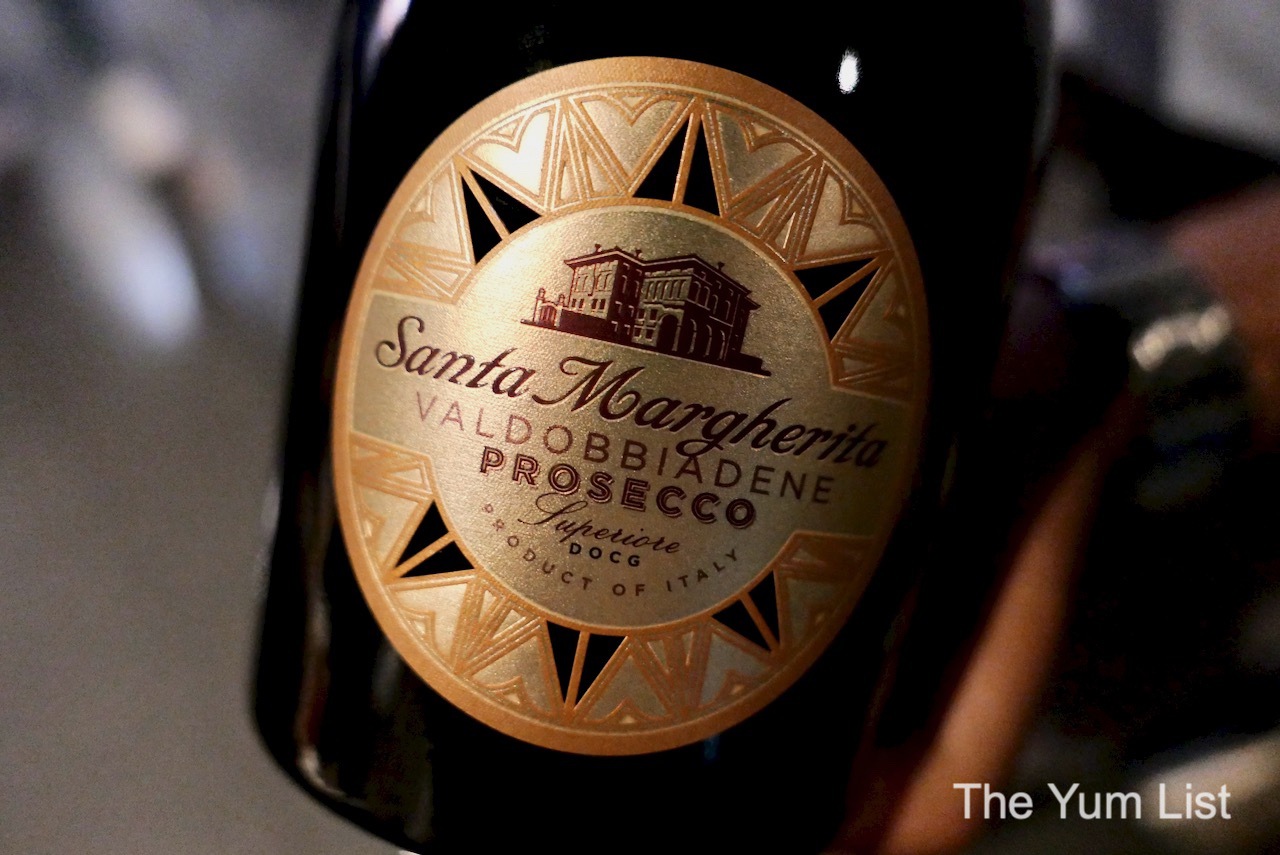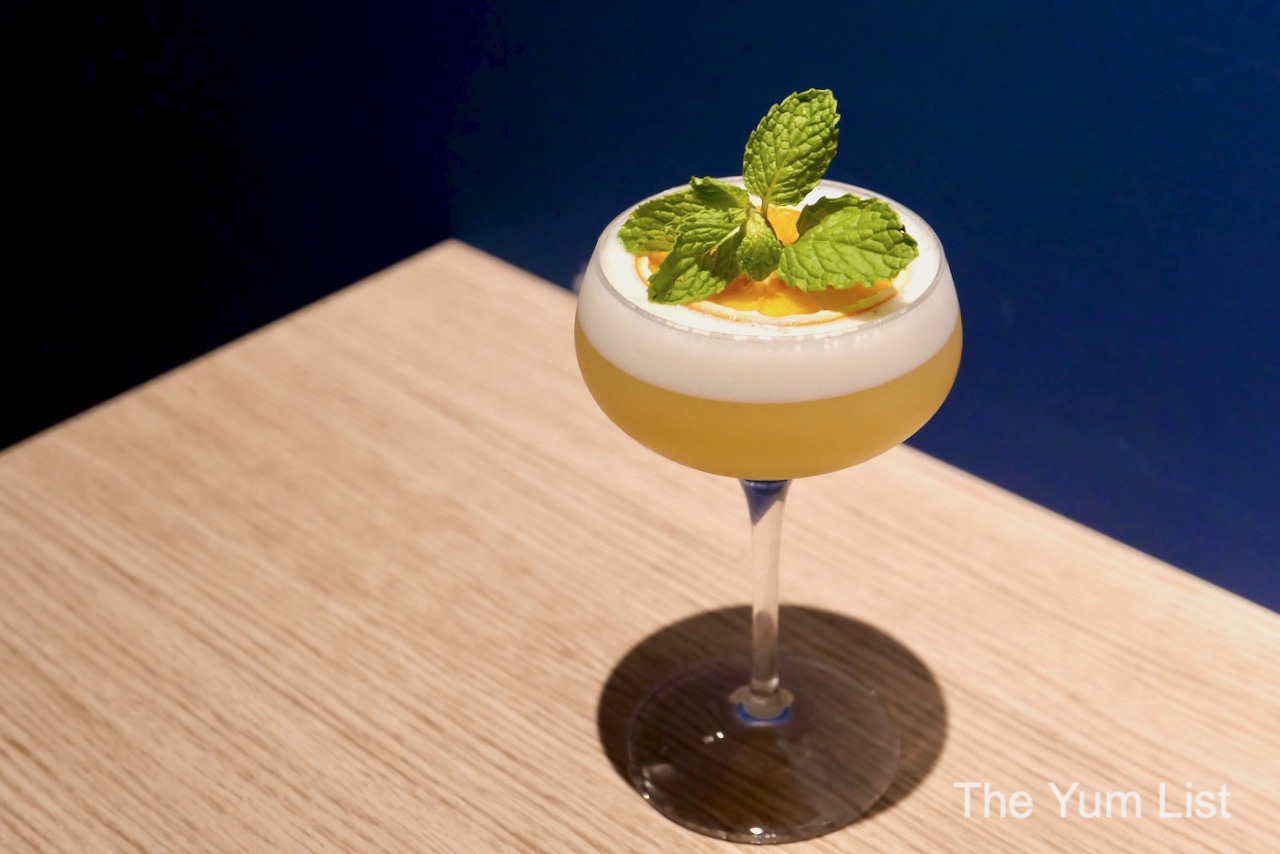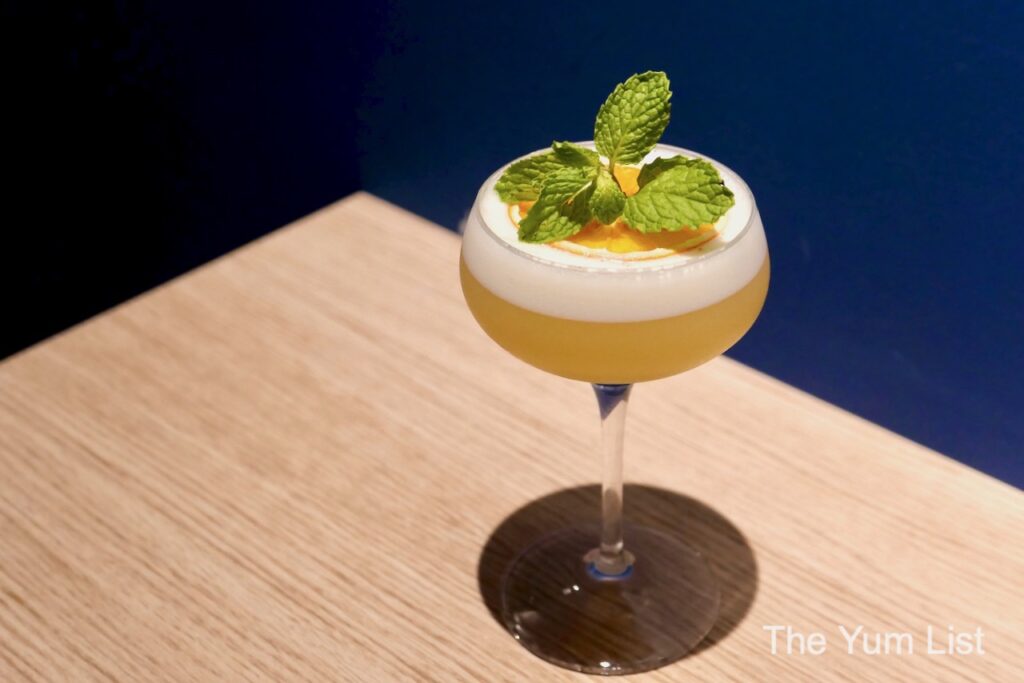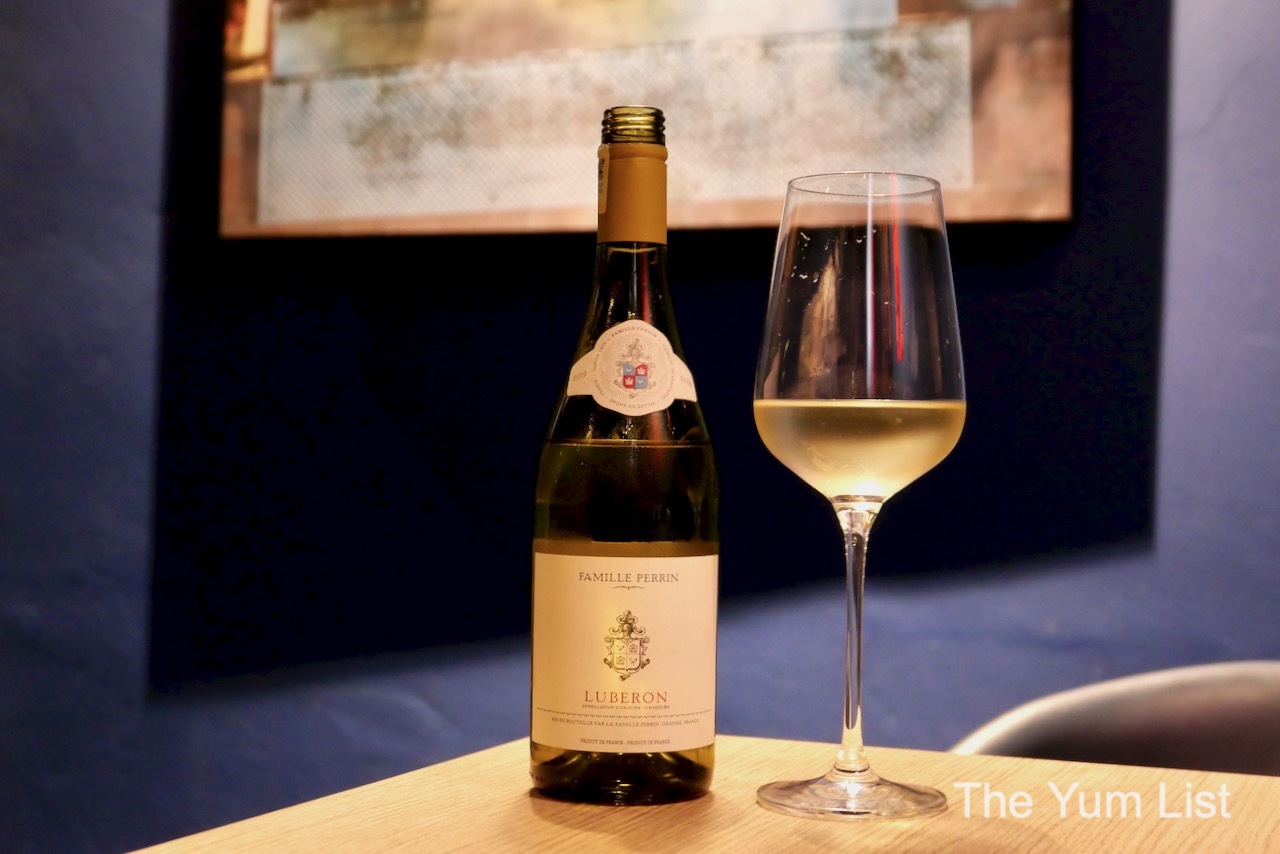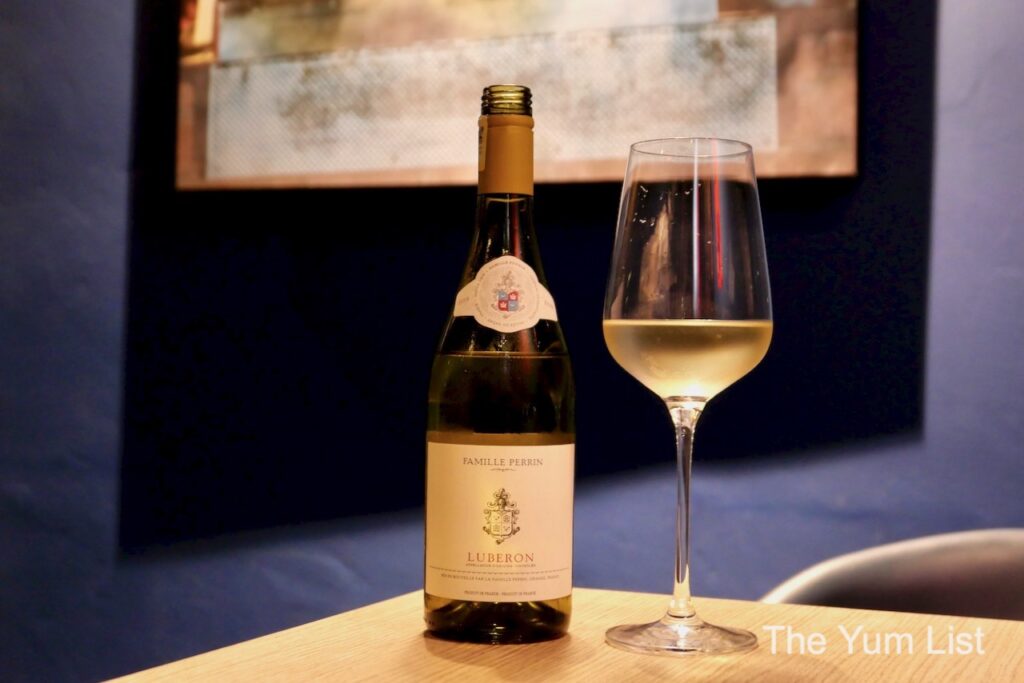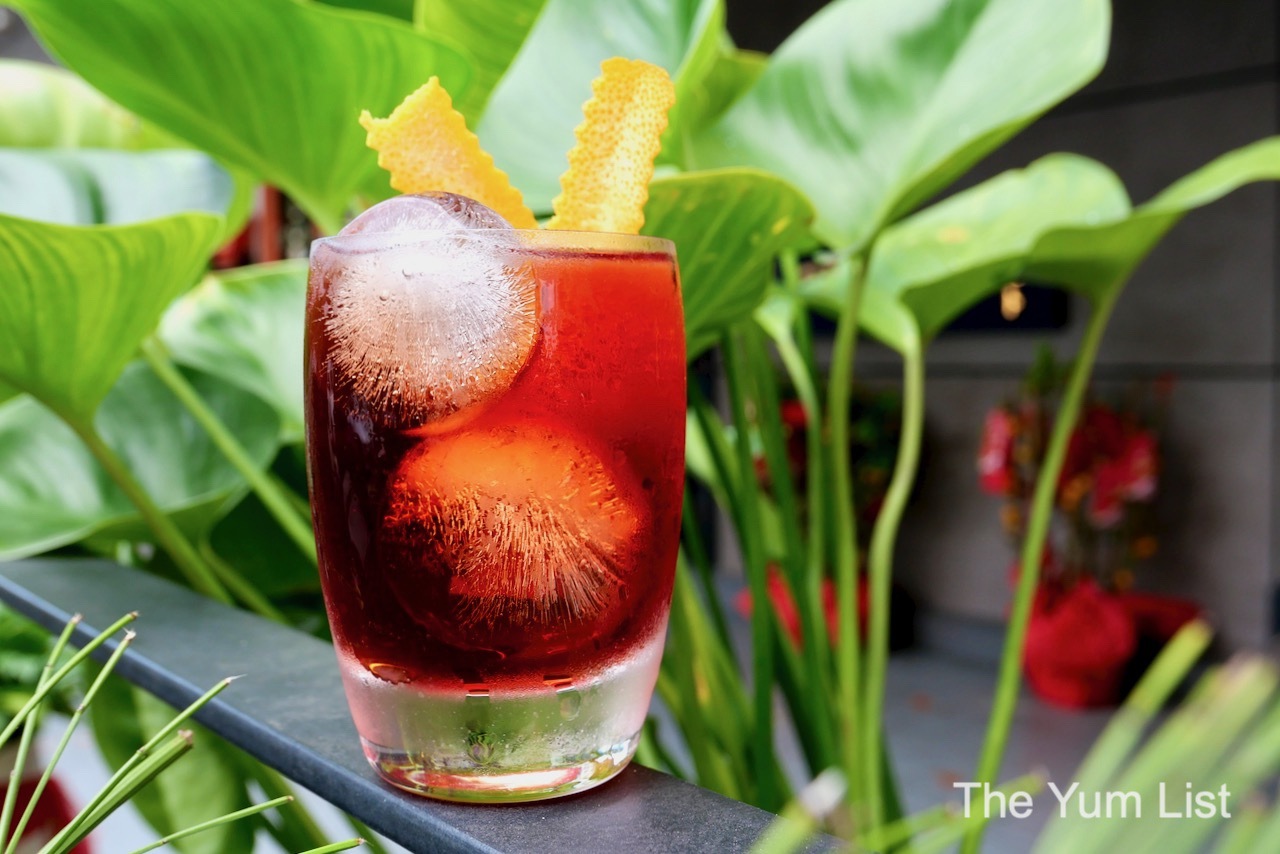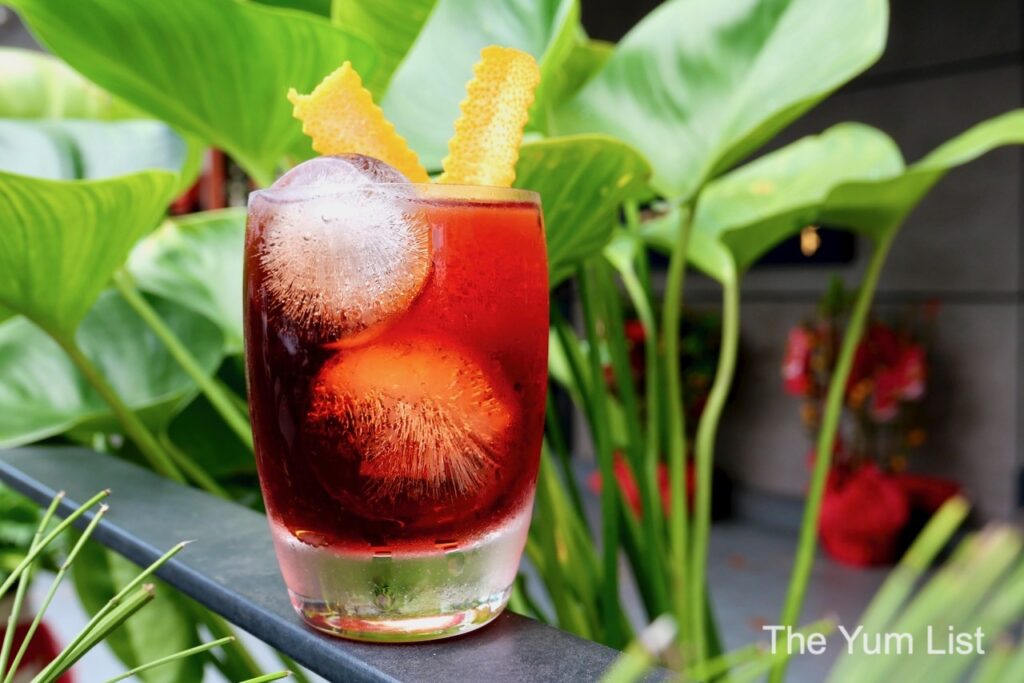 Reasons to try Gesuto's afternoon tea in TTDI: a distinctive high tea experience that is high quality and puts an equal amount of love into the savoury as the sweet. A nice way to start your lazy afternoon leading to a night out.
Afternoon Tea TTDI at Gesuto
No 24, Lorong Datuk Sulaiman 1, Taman Tun Dr Ismail
60000 Kuala Lumpur, Wilayah Kuala Lumpur Book here.
Afternoon Tea Hours
Friday- Sunday 3 pm – 5 pm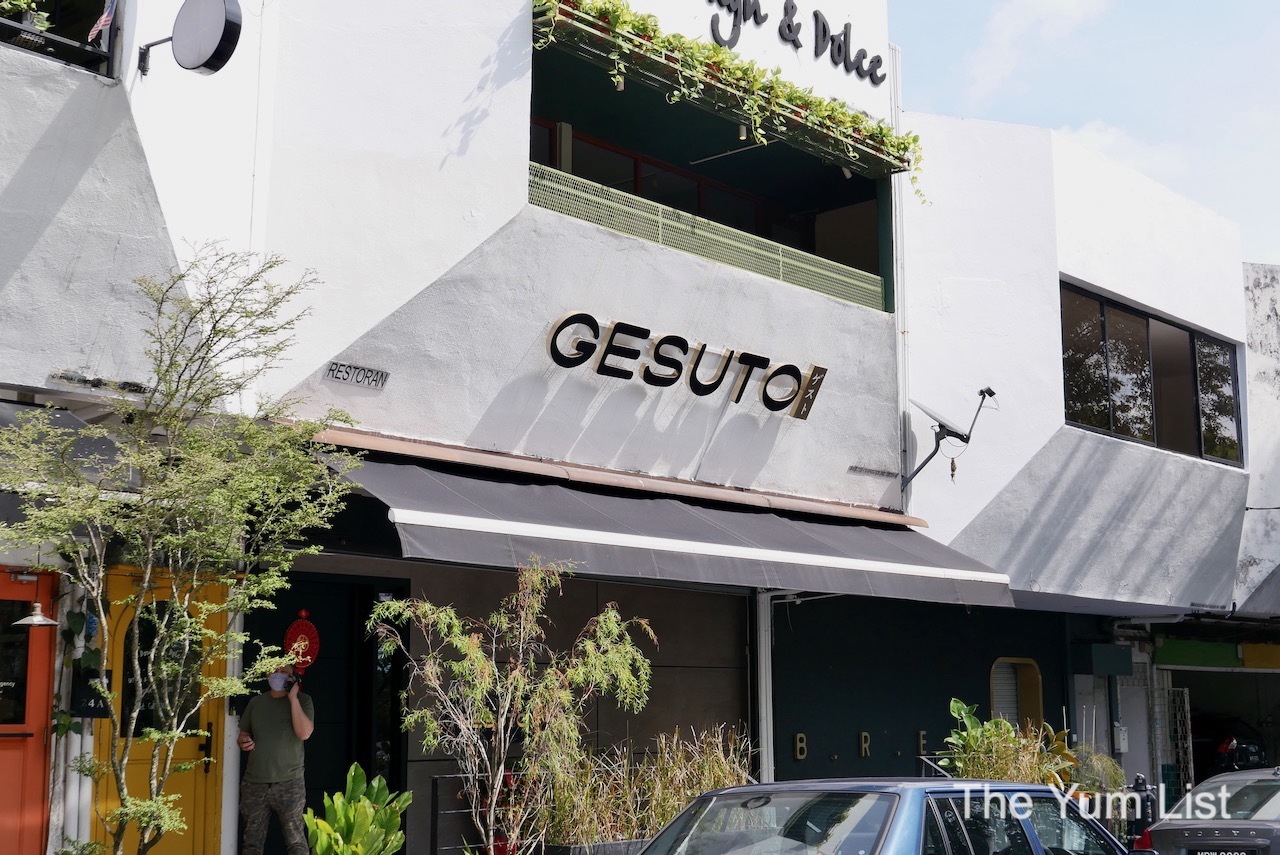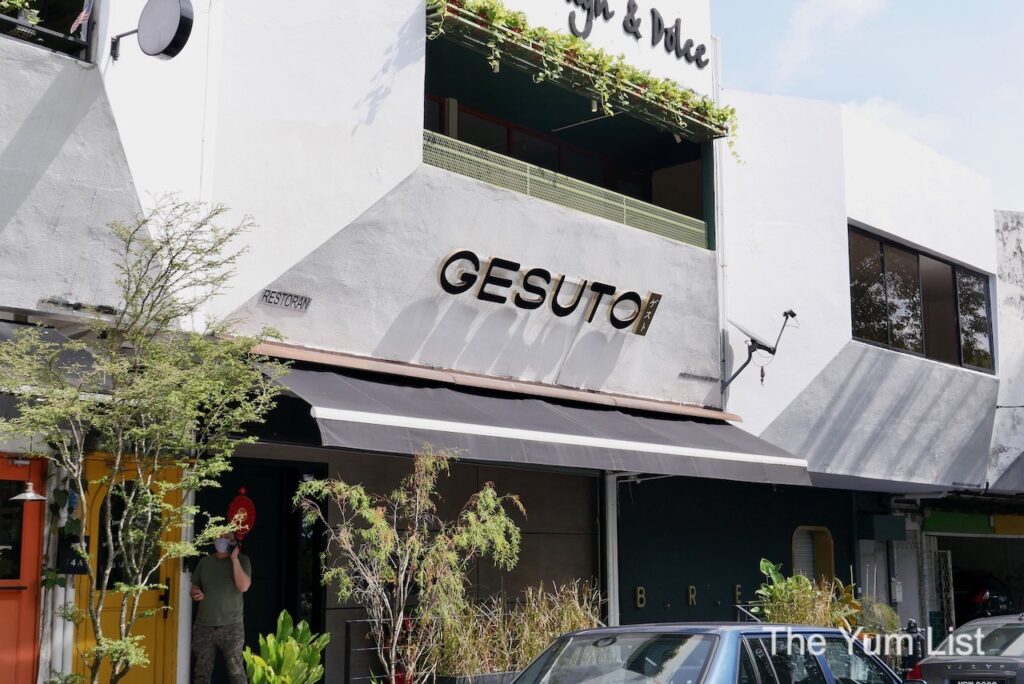 Check out Gesuto's delivery options here, find more spots for afternoon tea here and stay up to date with the latest culinary happenings around Malaysia here and here.