International Women's Day Cocktail Week
Words: Matt Brown
Photos: ThirstMag
There are numerous opportunities this month to celebrate the achievements and effect of women around the world in our everyday lives, culminating in the International Women's Day Cocktail Week (March 15th – 21st). This seven-day event aims to commemorate the women who have contributed to the development of Malaysia, with local bars nominating their own muse for a drink in their honour.
International Women's Day Cocktail Week
Three X Co Bar and Caorunn Gin
Small batch producer Caorunn Gin, based in Scotland, has partnered with a couple of local bars to help them create their odes to magnificent women. Caorunn produces three varieties of their handcrafted gin, using a reengineered 1920s copper berry chamber to extract from their locally sourced botanicals. The four-hour process of vapour infusion allows them to craft gentle yet distinctive blends featuring Gaelic botanicals, such as rowan berry, cassia bark and angelica root. Their Scottish Raspberry gin was a recent winner of Best Flavoured Scottish Gin at the World Gin Awards.
It's a combination of the award-winning gin, along with cacao-infused vermouth, citric CO2, pinot noir foam and beetroot paint that bring to life the Shades of Red (RM55+), a creation available at Three X Co bar. Champion bartender David Hans found inspiration for the zesty concoction in Chinese-Malaysian artist Red Hong Yi, an 'artist who paints without a paintbrush' and who has received a Perspectives 40 Under 40 Award as a creative who will shape the design world in years to come.
If you have not yet experienced Three X Co bar, prepare yourself for an Alice in Wonderland sense of adventure in finding it, hidden above Bangsar Shopping Centre and behind a seemingly unused door at a deceptive barber shop. The journey is fun enough, but the destination is a vibe – cool, friendly and full of great drinks to keep you sipping happily throughout the evening.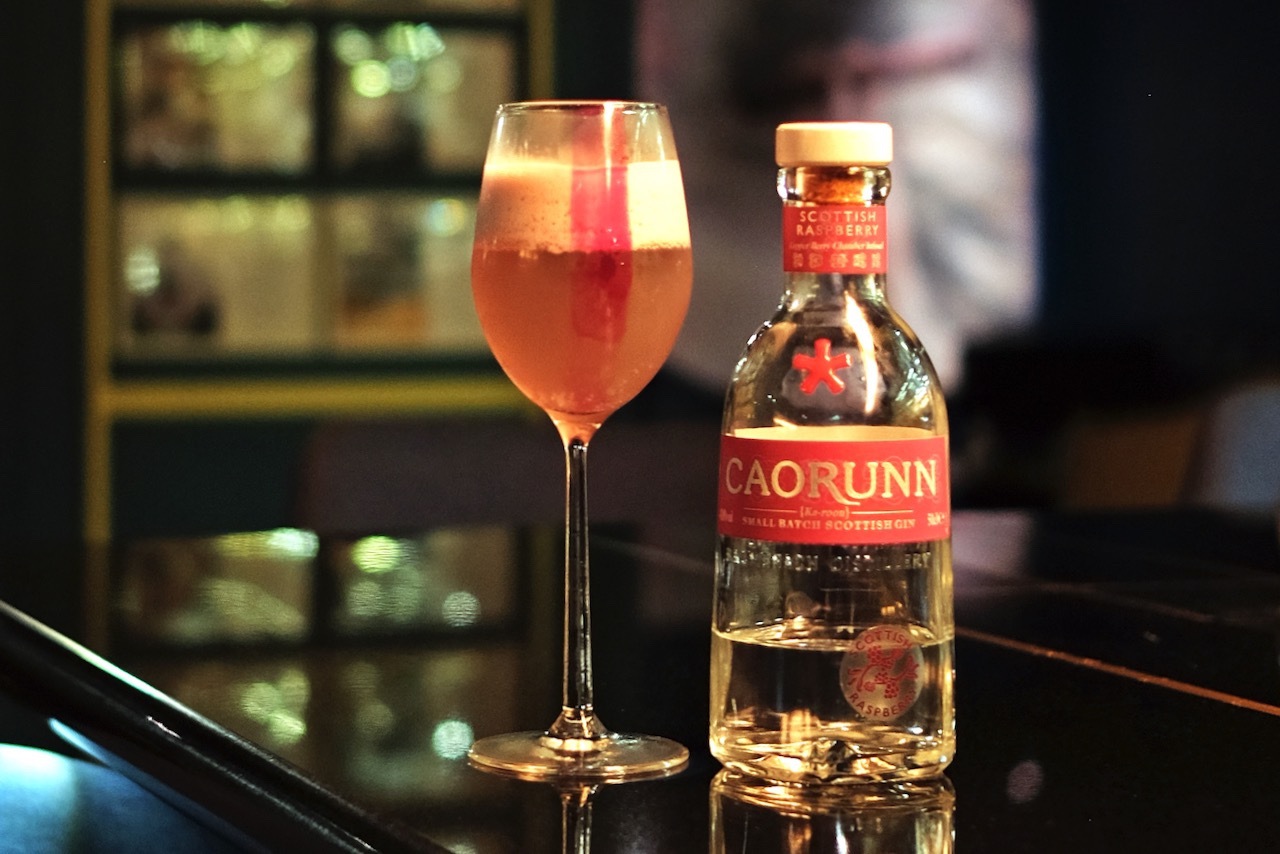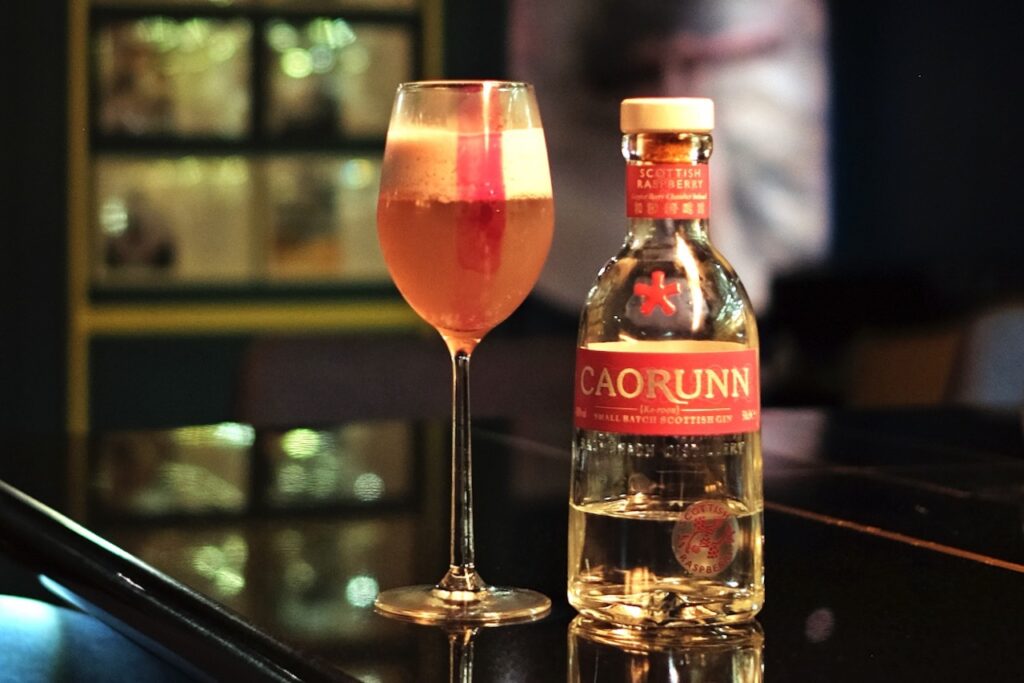 Happy Stan Bar, BOH Tea and Caorunn Gin
Over on the menu of Happy Stan at Republik Damansara Heights, you'll find three BOH tea-infused creations inspired by the Executive Chairman of that beloved brand, Caroline Russell. The non-alcoholic BOH Garden Tonic (RM18) blends their signature Chamomile Tea with Strawberry, BOH Lime and Mandarin Cordial and BOH Sirih Purut for a refreshing glass to be enjoyed by everyone during these humid afternoons.
For those wanting a little kick in their drink, choose from the peppy Lemon Velvet Fizz (RM43), which combines the BOH Chamomile Tea with Caorunn Classic Gin, Limoncello, Cream, Citrus, Nutmeg and Eggwhite. The third formulation for the IWDCW choices is the Ringlet Garden G&T (RM35), a fruity blend of Citrus, Clarified Guava Juice, BOH Mango Tea Soda and Caorunn Classic Gin.
Backdoor Bodega and Caorunn Gin
If you're further out of town and can locate one of George Town's 'most elusive speakeasies' according to Lonely Planet, then Backdoor Bodega are celebrating the achievements of local squash superstar Nicol Ann David. Cocktails featuring Caorunn Gin with names like Queen of Squash and Duracell Bunny (Nicol's nickname on the courts) honour an athletic dynamo who was the World Number One female player for a record-breaking 108 consecutive months.
So many original, exceptional and inspiring women to recognize and honour! There may only be one International Women's Day a year, with a delightful week or two of cocktails to follow, but think of it more as the start of your celebrations. Spring has sprung, there's a creative flair in the air as bars around the country open up and welcome us back and if on top of all of that you can have a moment of gratitude for a woman in your life or the wider world, then that's really worth raising a glass to.
Reasons to celebrate International Women's Day Cocktail Week: as if a reason were needed! So many participating bars have seized on this occasion as a chance to be inspired by an incredible woman; we're the lucky folk who get to try all of these new creations before the time runs out! Matt was especially impressed by the award-winning Caorunn Raspberry Gin, so be sure to head to Three X Co and try their Shades of Red cocktail while it lasts.
Three X Co
Bangsar Shopping Centre, Lot T6A, Level 3
285 Jalan Maarof, Bangsar, 59000 Kuala Lumpur
+6 019-336-6031
www.threexco.com
Opening Hours: Monday – Saturday, 5 pm – 2 am
Happy Stan
Lot M.01 & M.06, Republik Damansara Heights
No. 1, Jalan Medan Setia 1, Bukit Damansara, 50490 Kuala Lumpur
+6 017-205-3799
www.happystan.my
Opening Hours: 12 pm – 12 am (Sun – Mon close at 10 pm)
Backdoor Bodega
Jalan Gurdwara, 10300 George Town
Pulau Pinang
www.backdoorbodega.com
Opening Hours: Thursday – Monday, 8 pm – 12 am
Find more KL bar recommendations here, and stay up-to-date on the latest gourmet and travel happenings around Malaysia here and here.