Kalamata Café
Words: Amanda Chin
Photos: Richard Callahan
There's an abundance of Mediterranean food in Kuala Lumpur that all claim to be authentic and original. So, when Monica invited me to a new joint in Desa Sri Hartamas that I hadn't heard of yet, I was intrigued. I typically expect kebabs, hummus and skewers, but Kalamata Café's menu is so much more. I was sold.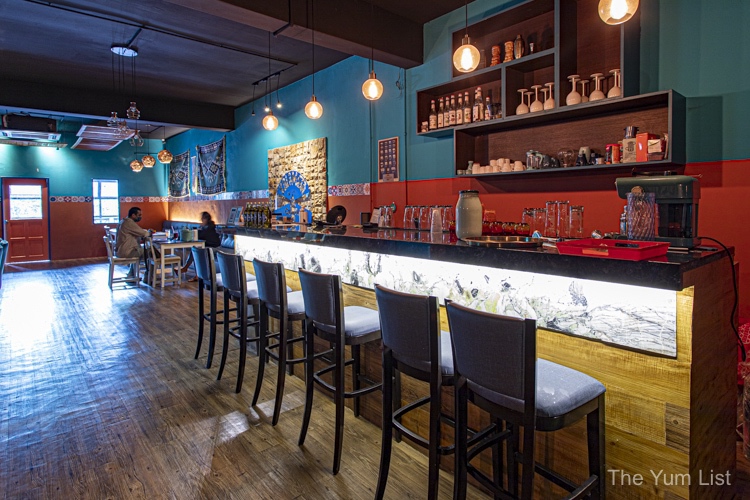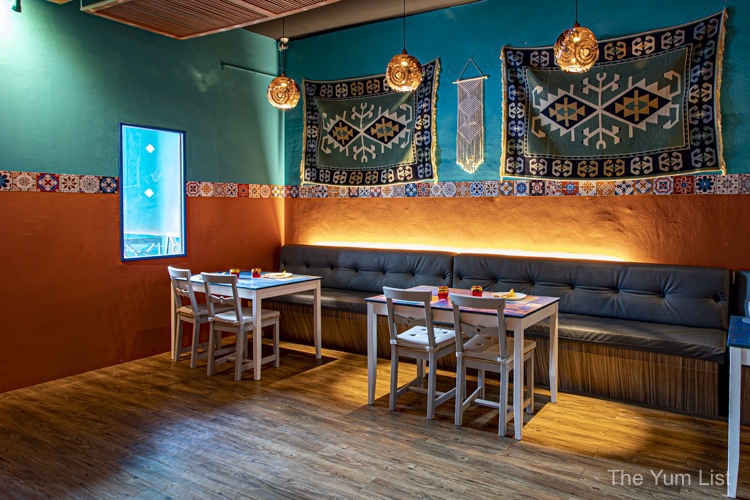 Kalamata Café
In a neighbourhood brimming with Korean BBQ spots, just above Mr Lim, you'll find this hidden gem. While the website claims to be a Greek restaurant, owner Mannix Amber describes it as more of a plethora of food that comes from an array of countries across the Mediterranean region like Greece (where he was born), Egypt (where he spent his formative years) and several others.
Walking up the narrow stairs, I entered a vibrant space full of vivid, warm colours. The mismatched chairs, beautiful patterned tiles and sultry lamps all caught my eye and made me feel like I stepped inside an authentic "Greek" cafe. Mannix tells me his parents were in the restaurant business, which explains his passion for F&B.
Besides, his mother (a cooking teacher) is another reason Mannix often finds himself in the kitchen, always adjusting what's on the stove. His inspiration for the menu comes from what's good seasonally. "I find what's best in the market at the moment and base my food on that," he says.
Kalamata Café Drinks
Along with your usual suspects – Coca-Cola, coffee, and water – Mannix has added some Egyptian and Greek flavours. The Double Dare Egyptian sodas (RM9) come in nicely balanced flavours like Crazy Coconut, Wonderful Watermelon and Lovely Lemon – all with the fizz everyone loves.
As for juices, the thick Greek Peach juice (RM15) and Egyptian Guava juice (RM15) had a gratifying taste that was not too sweet – which is great because typical Malaysian drinks are full of sugar syrup. If you care more for teas, there's also the signature Hibiscus Ice Tea (RM9) that uses imported sour, earthy flowers from Egypt.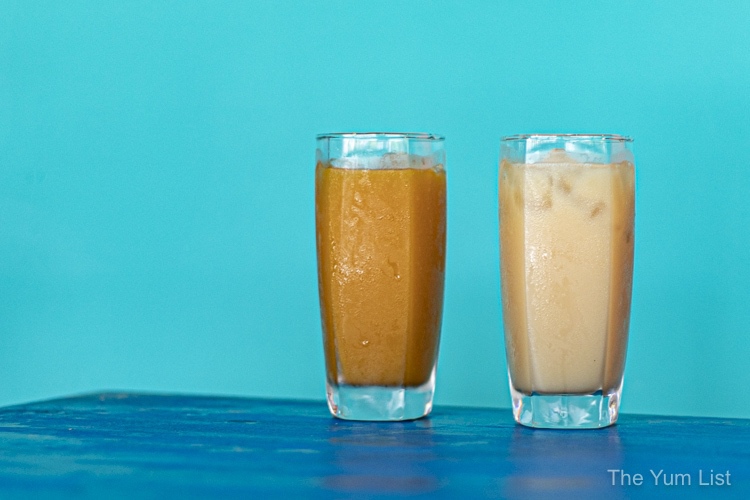 Kalamata Café Menu
We began our food marathon with a simple bowl of Greek Potatoes (RM20), which were roasted in lemon and herbs. This was a perfect pairing with the Smokey Eggplant Dip (RM19) done on charcoal that gave off this profound nutty taste. Alternatively, the dip can also be enjoyed with some pita bread that comes on the side.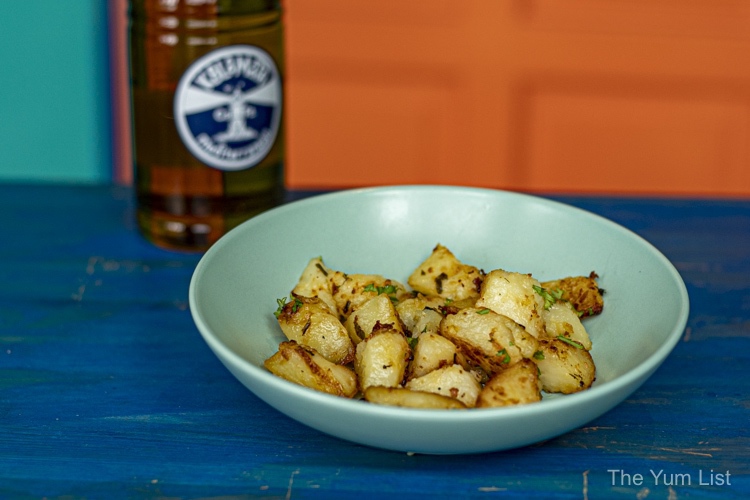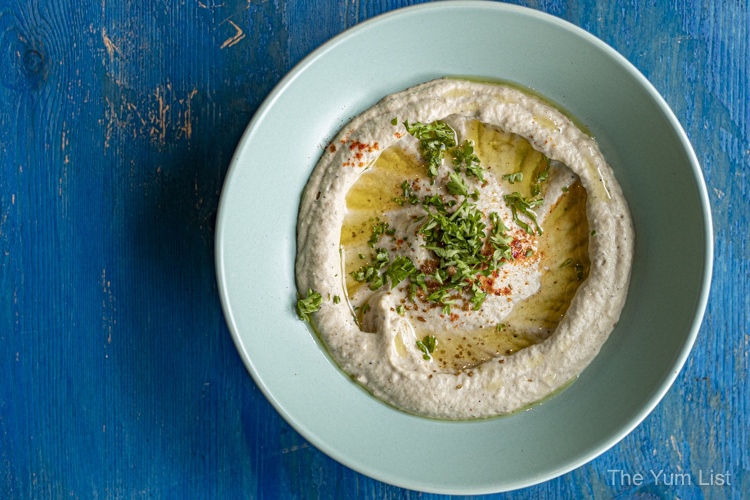 Vegetarians and vegans can rejoice because Kalamata Cafe offers plenty of options that aren't just sides. A fine example of this would be the Koshary – Egypt (RM30), a bowl piled high with pasta rice and a spicy tomato sauce, which was a thrilling flavour bomb.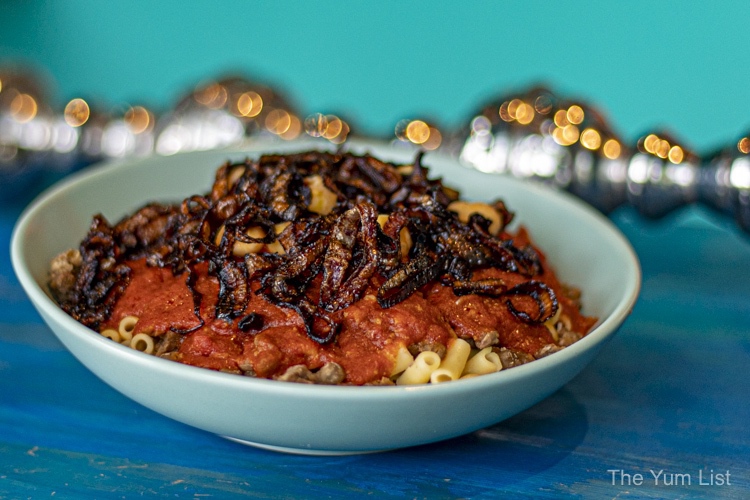 After such intensity, we moved on to the Moussaka Clay Pot (RM39) – a great balance with creamy layers of vegetables in a tomato sauce topped with a rich white sauce. I know lasagne lovers would appreciate this.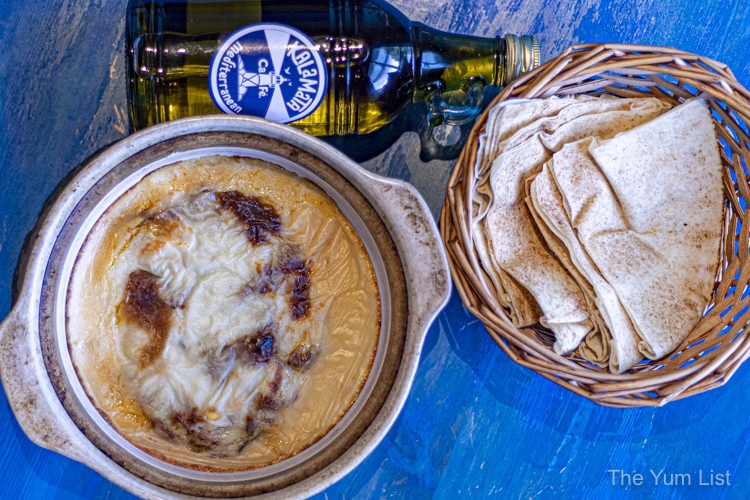 Taking a small hiatus from the mains, Mannix then brought out a Chickpea Salad (RM25) and a Tzatziki (RM15) – much-needed palate cleansers. A few moments later, we took a dig at the Zucchini Beef Stew (RM28) and Beef Potatoes (RM28). If anything, it reminded me of what they say is "grandma's cooking".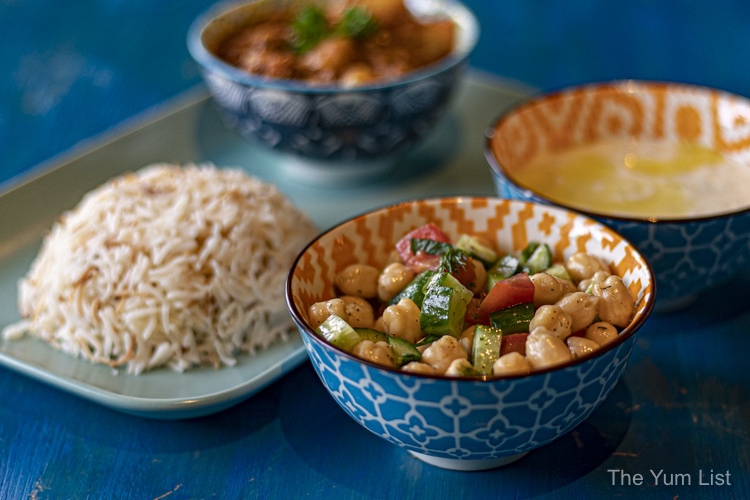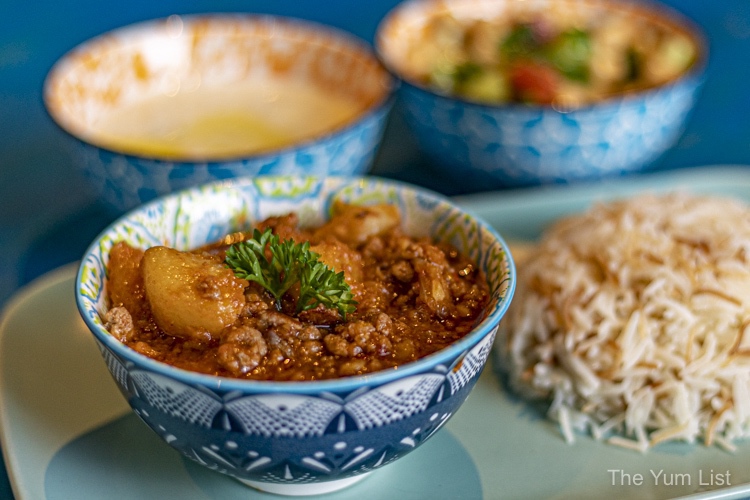 Continuing the close-to-heart feels, we were then served the Avgolemono (RM15), a Greek lemon chicken soup and pasta or rice. The lemon brought the soup to life, and although it was thick, it felt refreshing and zesty.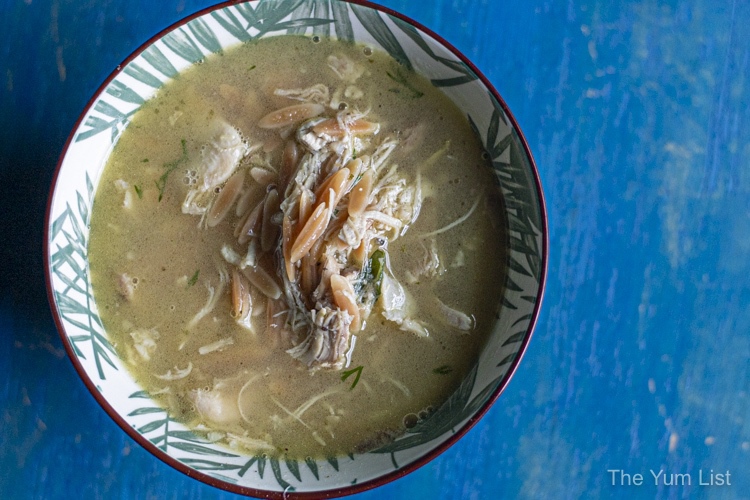 On a never-ending affair with herbs, our next dish was the Kalamata Cafe's Egyptian Falafel (RM20) – a staple in any type of Mediterranean cuisine. What made this special was that it was made with fava beans and had velvety hummus to use as a dip. Then, we dug into the Orzo with Lamb (RM50), braised meat with carrots and gravy on top of pasta rice.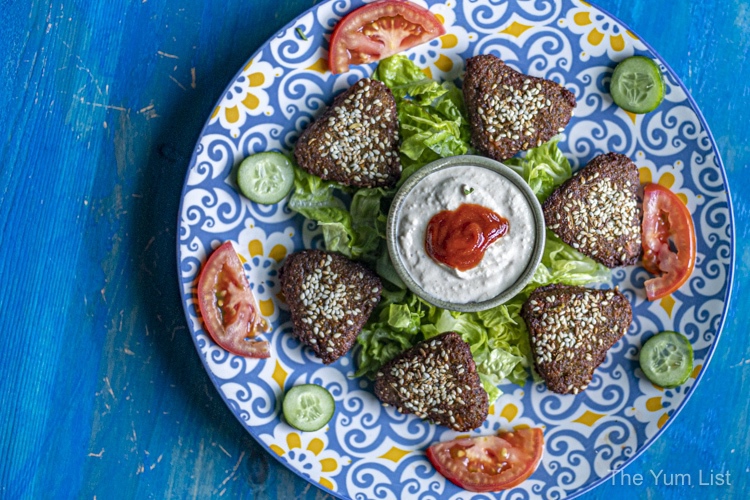 Thank goodness the restaurant was fully-air conditioned because I was starting to feel full and heavy. The next food venture was a Greek soup made with white beans and fresh tomato sauce – the Fasolada (RM12).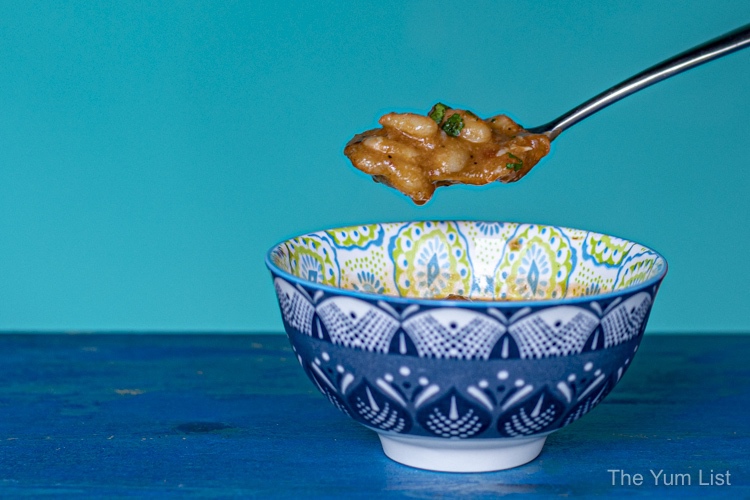 Yes, hummus is a must at any Greek, Egyptian or similar restaurant. But, Kalamata Cafe's Vegan Hummus Fatta (RM30) was the cream dream. Besides the smooth and velvet-like texture, some chilli was added for that extra kick – 10/10 recommended.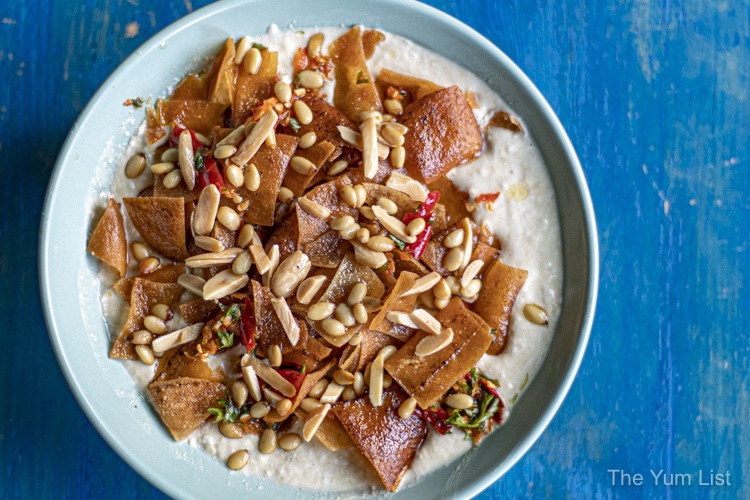 As I was about to unbutton my pants, Mannix told us that we had one more dish left, and it was a staple. So, after a few moments to breathe and take it all in, we tried the Kalamata Dessert (RM25). I would have never imagined for halloumi to melt and taste like brie, but in this case, it did. The melted goat milk cheese was placed on top of a whole grain cracker and topped with homemade preserved figs and apricots – a delightful finish to the multiple dishes we ate.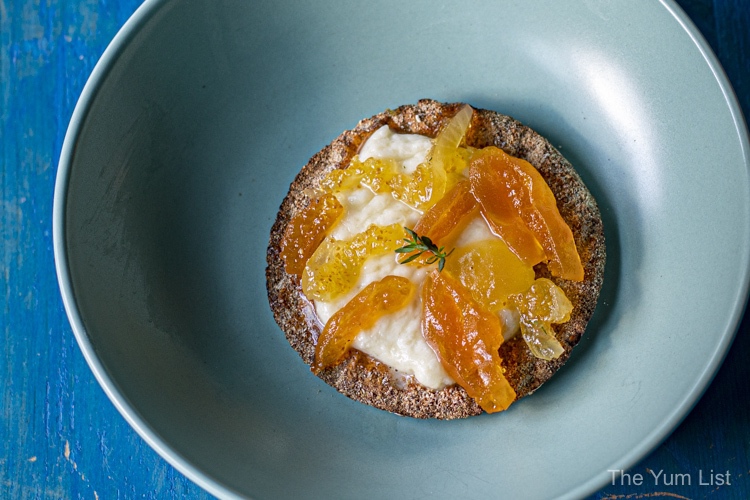 A True Mediterranean Affair
So, does Kalamata Café really offer food that you don't typically see in other Mediterranean restaurants in KL? Yes. Along with the extensive, ever-changing menu, you really get the feel of authentic homemade food inspired by Mannix's colourful history and background.
To fully take advantage of all the dishes, I suggest booking a big group as the plates can easily be shared. The Smokey Eggplant Dip has now been added to my list of favourite dips, the Koshary – Egypt has also earned a place in my heart as comfort food along with the Vegan Hummus Fatta (I like to try the hummus in any restaurant).
As most food is vegetable-centred, you don't have to worry about feeling guilty about hangry-ordering. Thus, you mustn't leave without trying the Kalamata Dessert – I'm glad I was able to stuff it in.
Reasons to visit Kalamata Café: loads of vegetarian choices, tasty Mediterranean meals, must try the smokey eggplant dip, koshary and vegan hummus fatta.
Kalamata Café
51, Jalan 26a/70a, Prima Ville, Desa Sri Hartamas
50480 Kuala Lumpur, Wilayah Persekutuan
Malaysia
+60362117668 & +60176659102
Facebook  Menu
Kalamata Café
Tuesdays to Sundays 10:30 a.m. to 12 a.m.
Mondays 11:00 a.m. to 3 p.m.
*Reservations are essential!
Find more healthy restaurants in KL here and stay up-to-date on the latest happenings in KL's food and beverage scene here and here.