Pelangi Beach Resort & Spa, Langkawi
Words: Rebecca Cannon
Photos: Monica Tindall
Living in Malaysia, I get an itch every once and a while, whispering, "It's time for a Langkawi getaway – time to slow your pace, truly enjoy your lush, tropical surroundings, relax by the pool or beach. Perhaps cash in on duty-free." If you also suffer from this occasional itch, Pelangi Beach Resort & Spa is the place to stay. When the leaders of Commonwealth countries (CHOGM) in 1988 had the same urge, they decided to host their conference on the island. Pelangi Beach Resort & Spa was built to house all the delegates, their partners, and their teams and show off the Malaysian experience. When the list of people to stay include Benazir Bhutto, Lee Kuan Yew, and the iron lady herself, Margaret Thatcher, you know the place is quality.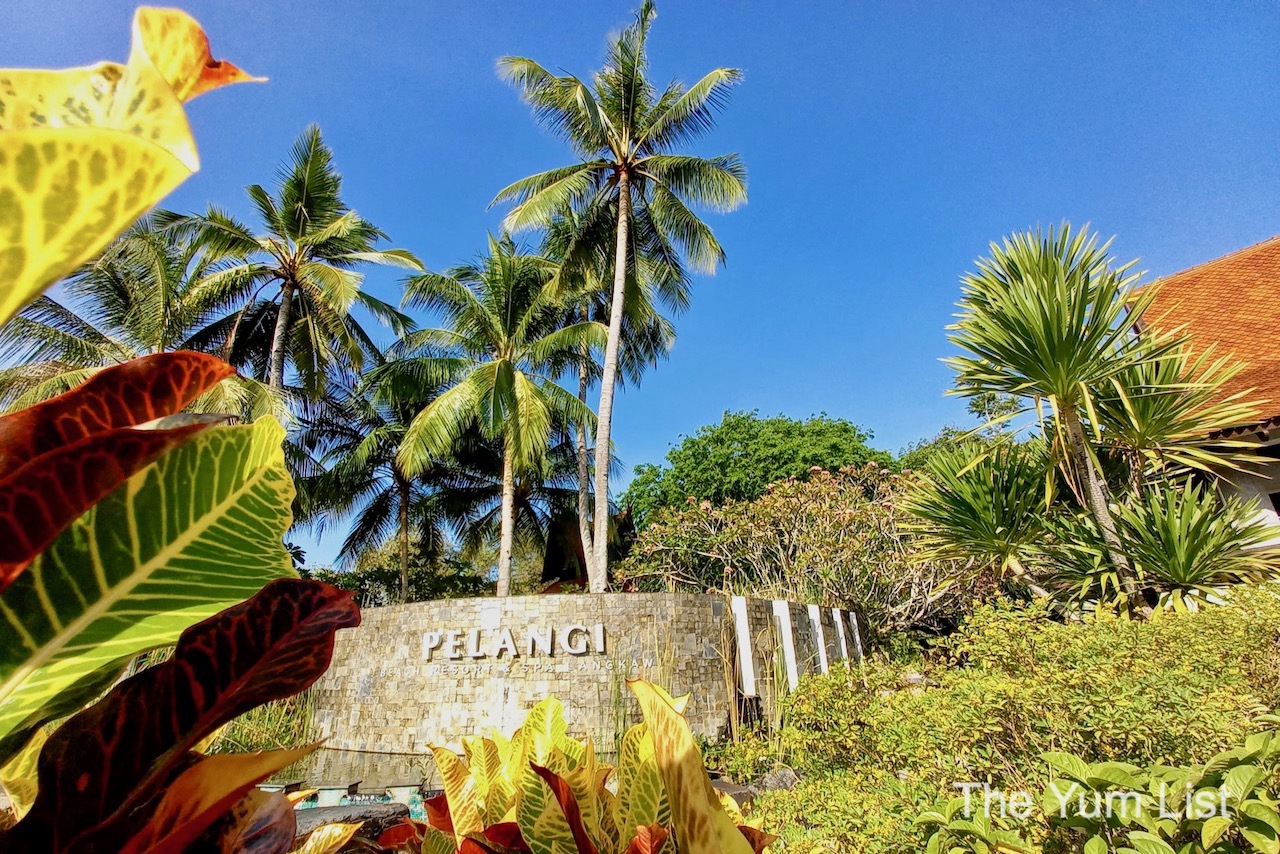 Pelangi Beach Resort & Spa – Location
Pelangi Beach Resort & Spa is built at the far end of Pantai Cenang. This makes you close enough to all the action but removed enough that you won't hear the noise or have crowds of people trouping past your window. It's only a 10-minute Grab ride from the airport – vacation can begin as soon as you arrive! Because it's in a more populated area, you never have to wait long for a Grab if you choose to travel further afield. If you're thinking of heading to the central hub for entertainment or more food options, it's a 10-minute walk along the beach or road. The resort itself is right on the beach. From any room, it's less than 100m until your toes are curling in the white sand. You can watch the classic tropical dream of a sunset at night over calm, clear water. And throughout the day, you can hear the quiet lap of waves on the shore.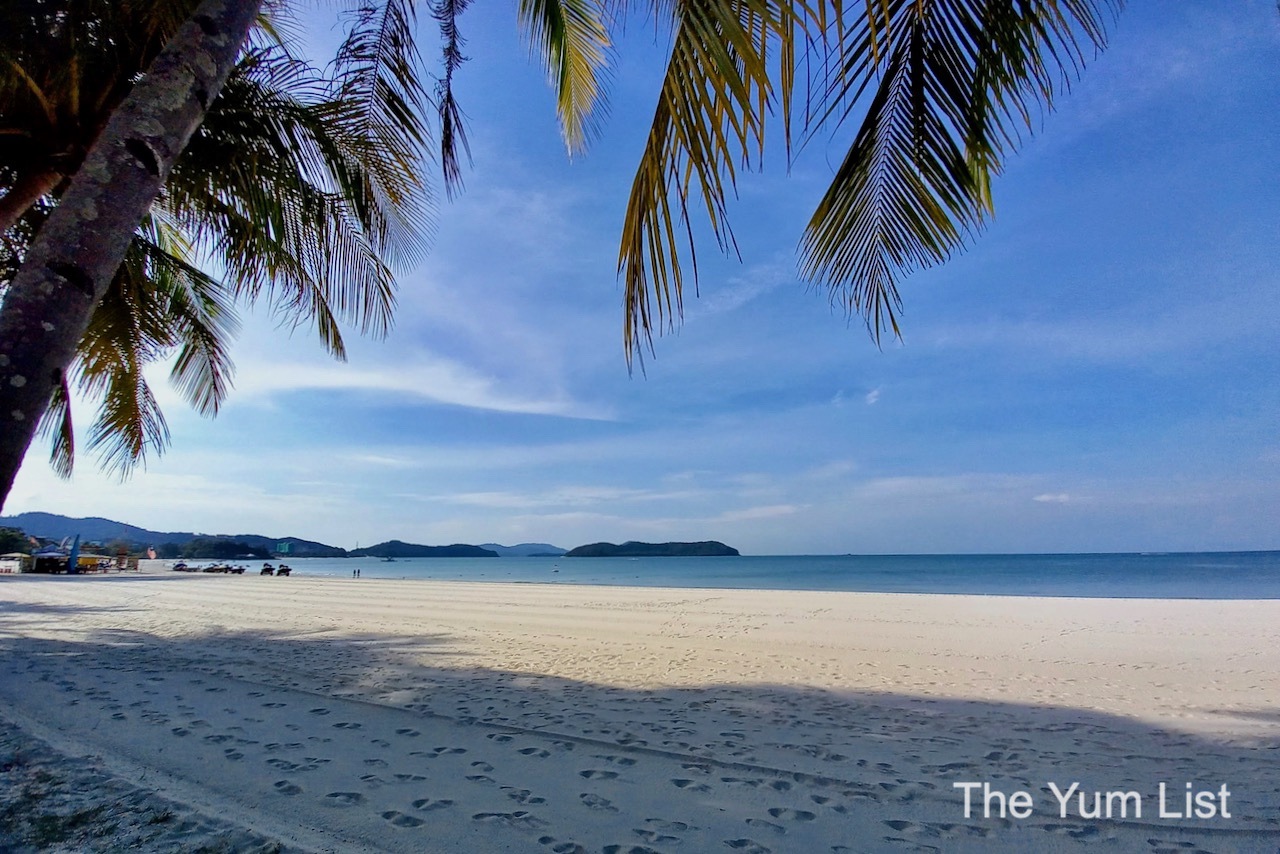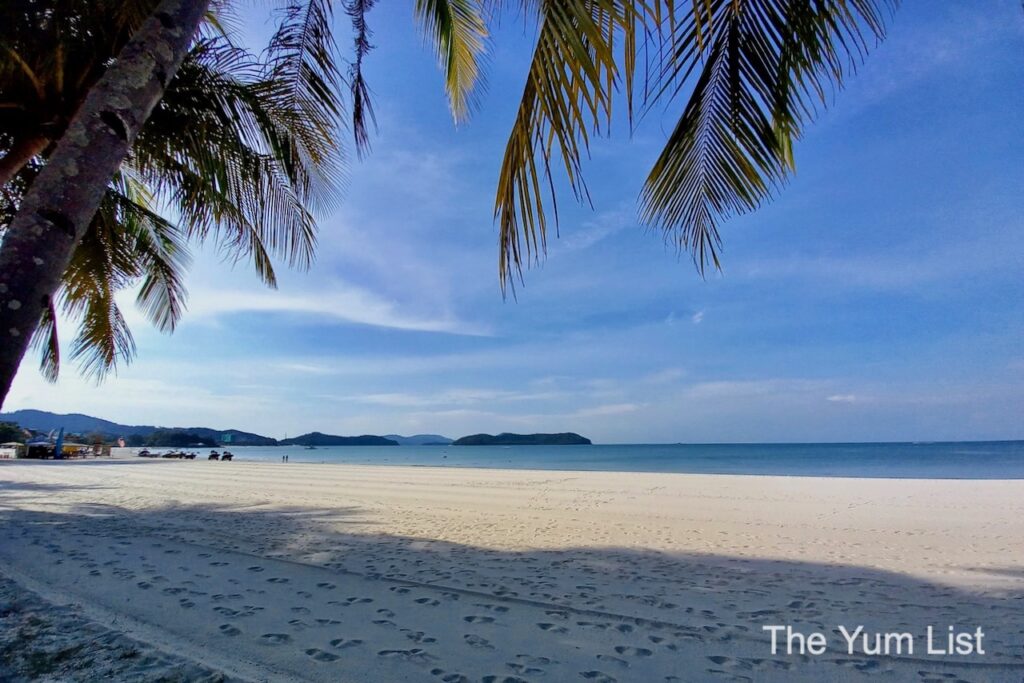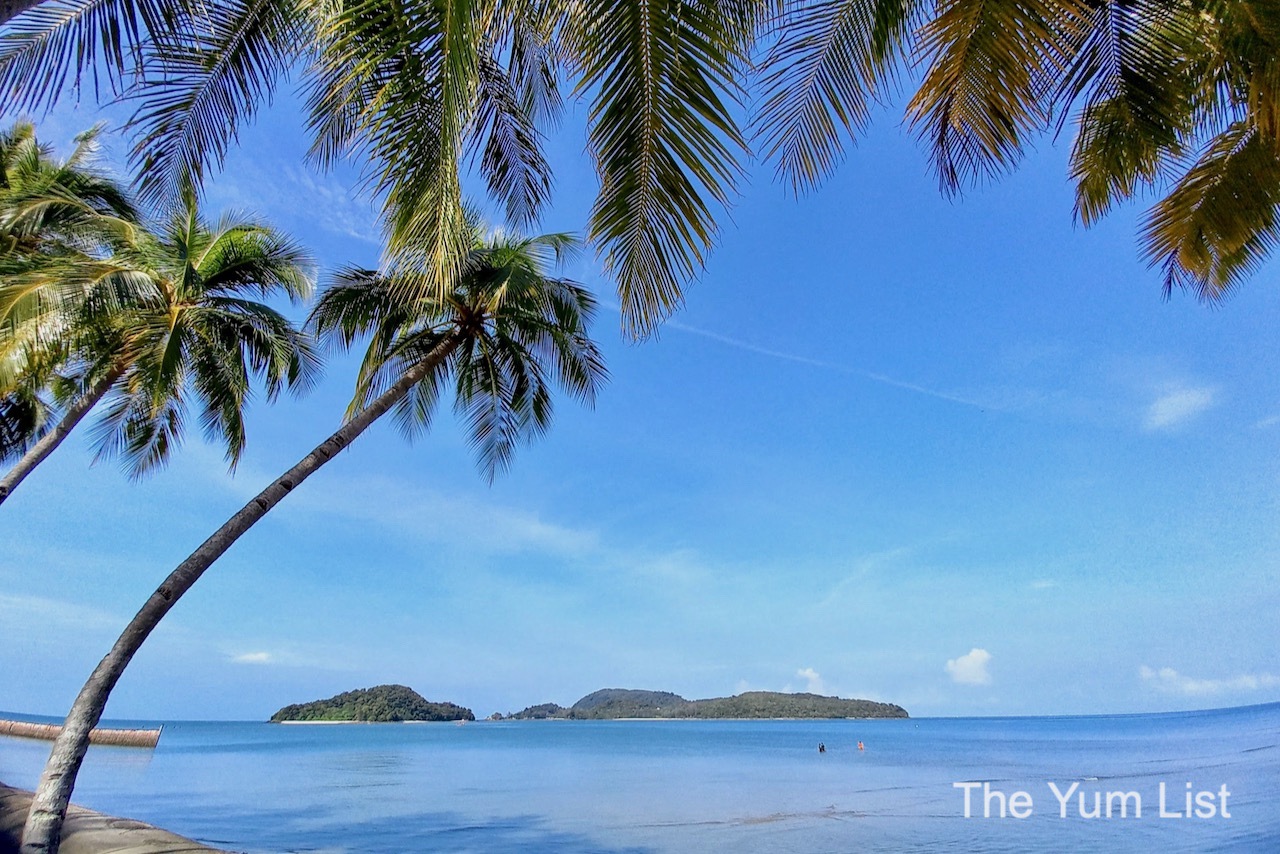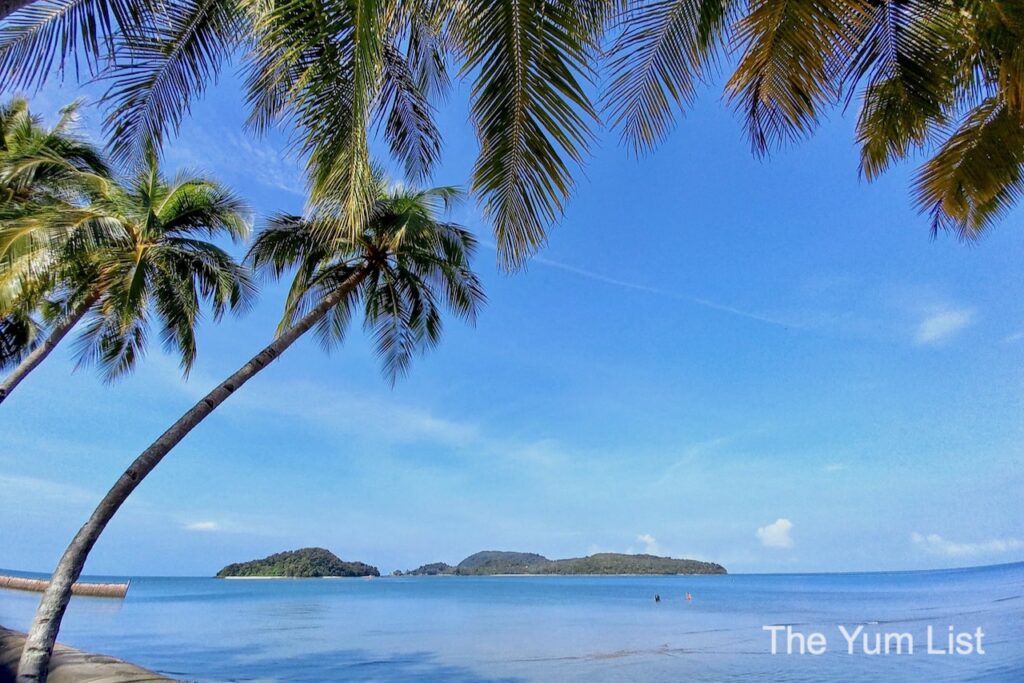 Facilities
Pelangi Beach Resort & Spa is set on expansive landscaped grounds. The luxuriousness of space and its tranquillity might be all the reasons you need to visit. However, there is much more to keep you entertained.
The grand lobby is built in the style of a traditional Kedah clan-leader house. The wooden structure of the roof and walls is on display, so you can admire its intricacy. Chairs, tables, and lounges are provided to rest on as you check-in. This is your opportunity to start living on "island time" but only if you wish. The staff are so efficient you don't have much time for sitting unless you want to. Lazy ceiling fans keep the air circulating, and views out to the garden and pool are enticing.
If this becomes one of your favourite places to unwind solo with a book or with friends watching the world go past, the café is just to the side, ready to quench your thirst. I can imagine my dad here reading a newspaper with a coffee on the table for him. Once checked in, you can get a golf cart to drive you to your room, or can walk along the garden paths. I chose the paths that weave around the chalets, flowering plants, and underneath hanging fruit trees. It was at this point I realized I had walked into a paradise on earth.
Pelangi Beach Resort & Spa also includes a well-equipped fitness centre. Housed in a chalet with floor-to-ceiling windows, you can easily imagine yourself in a pain-free place as you gaze out to beach views during any brutal workout on the treadmill, cycles, or weights. The yoga room is separated from the rest of the gym, which keeps the room quiet. One sidewall is mirrored, allowing you to easily check if you've got the right pose and to see how awesome and sophisticated you are going to look doing yoga on the beach.
No tropical resort is complete without a pool, and Pelangi Beach Resort & Spa has two. The main water zone is a jump away from The Spice Market restaurant. The pool deep is enough for adults to stand in and includes a large kids' water park area. At the other end is the second pool, which is more focused towards adults with its swim-up bar (Cascade). However, there is still a water slide to keep the little ones entertained. This pool has Neverland-like features of a rope bridge and island grotto with a waterfall that you can swim inside and pretend to be mermaids.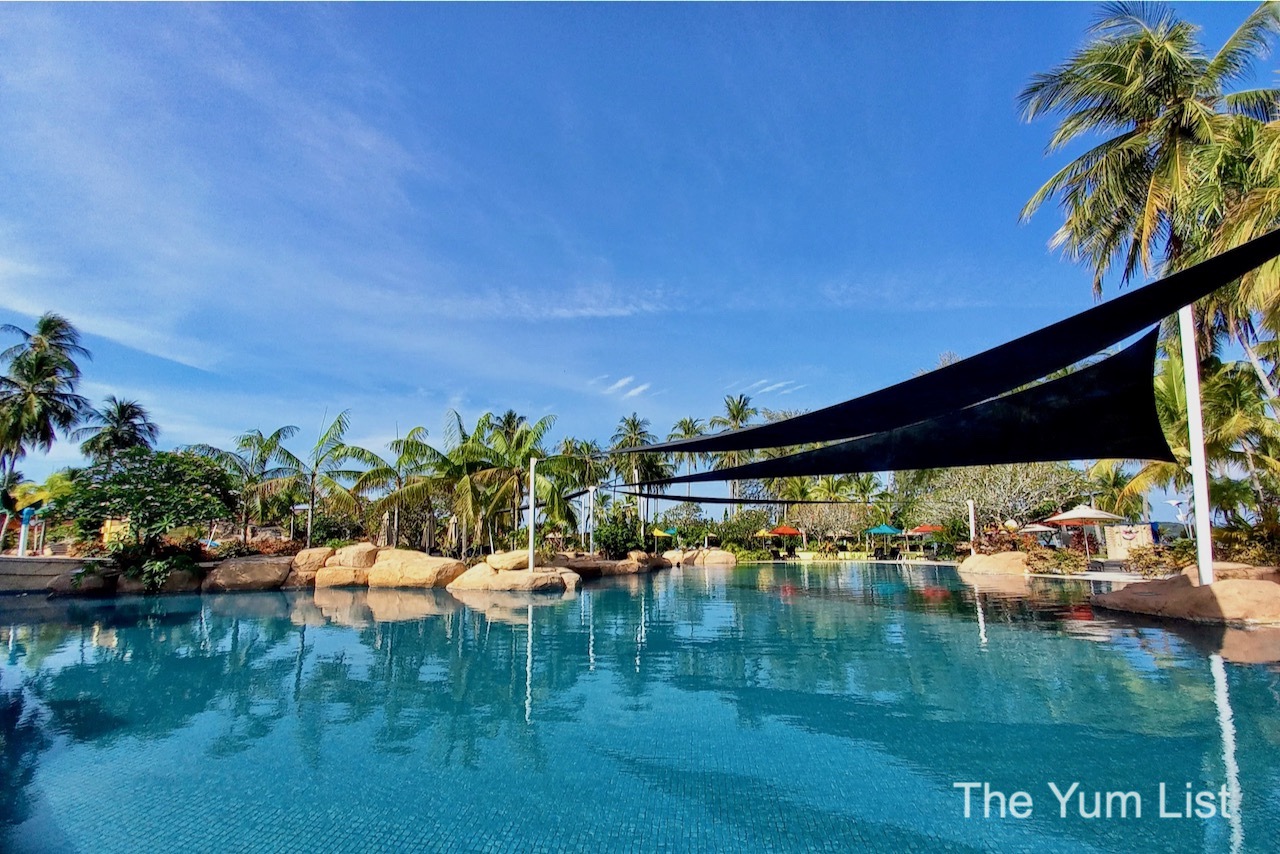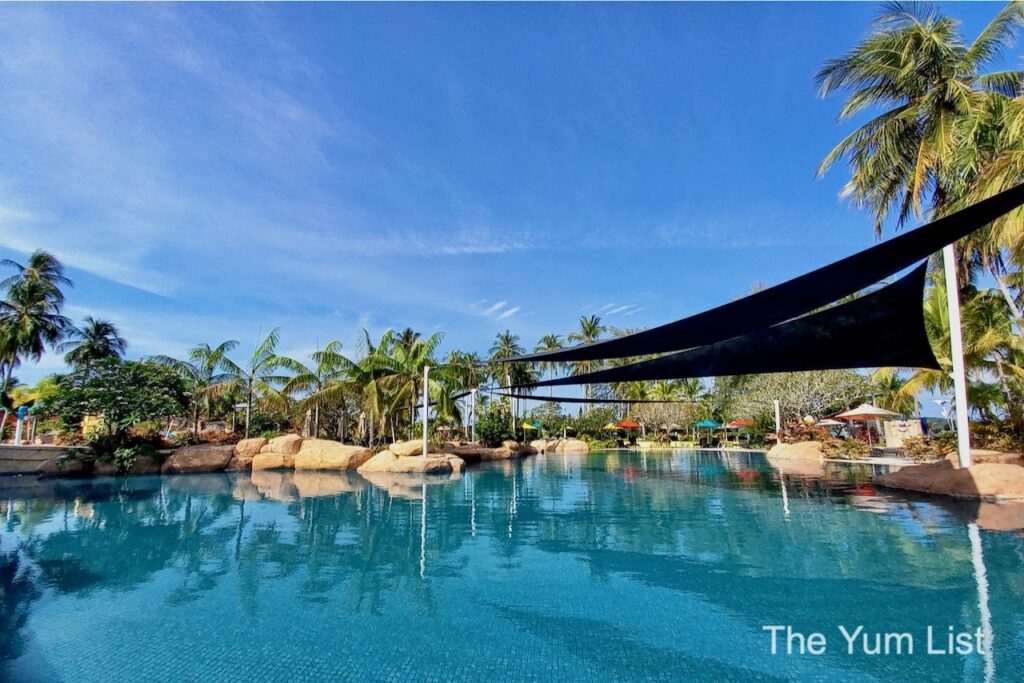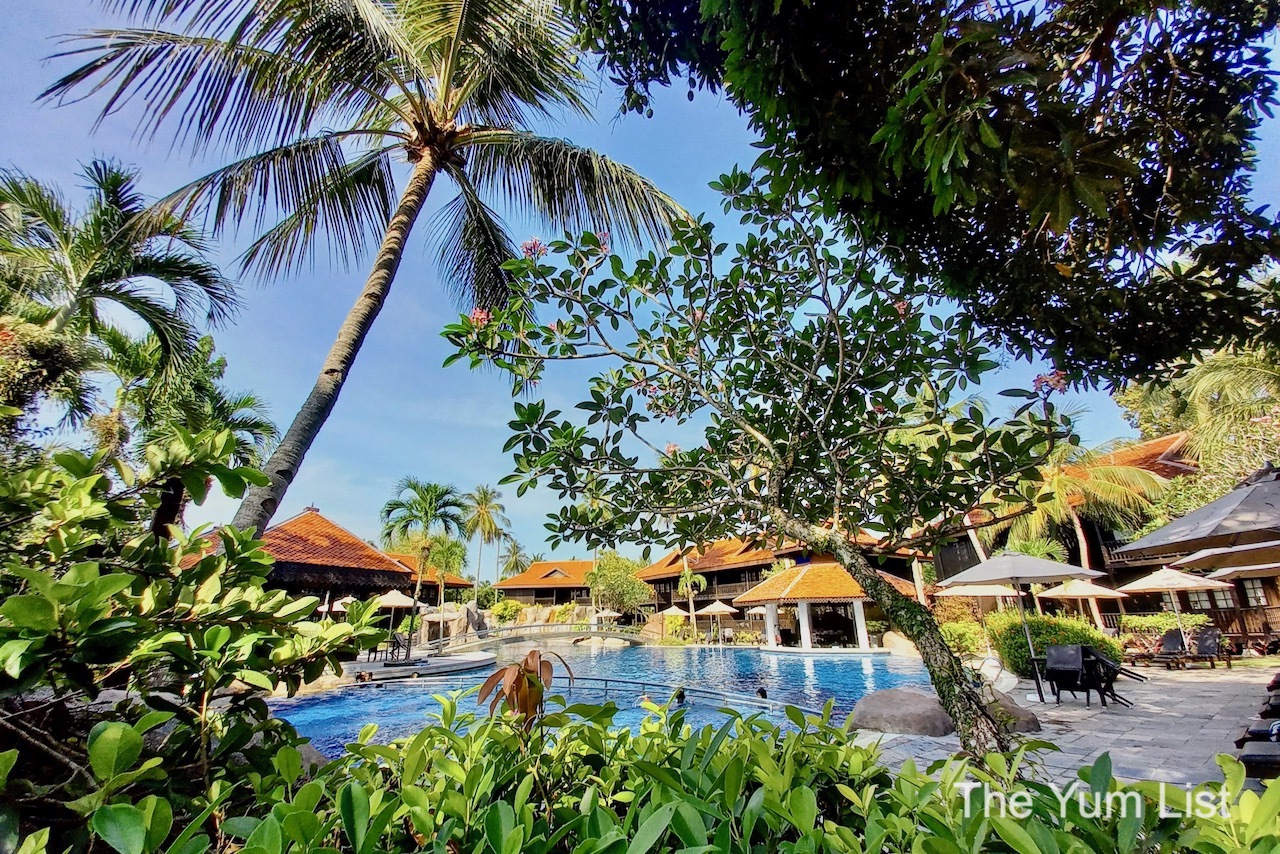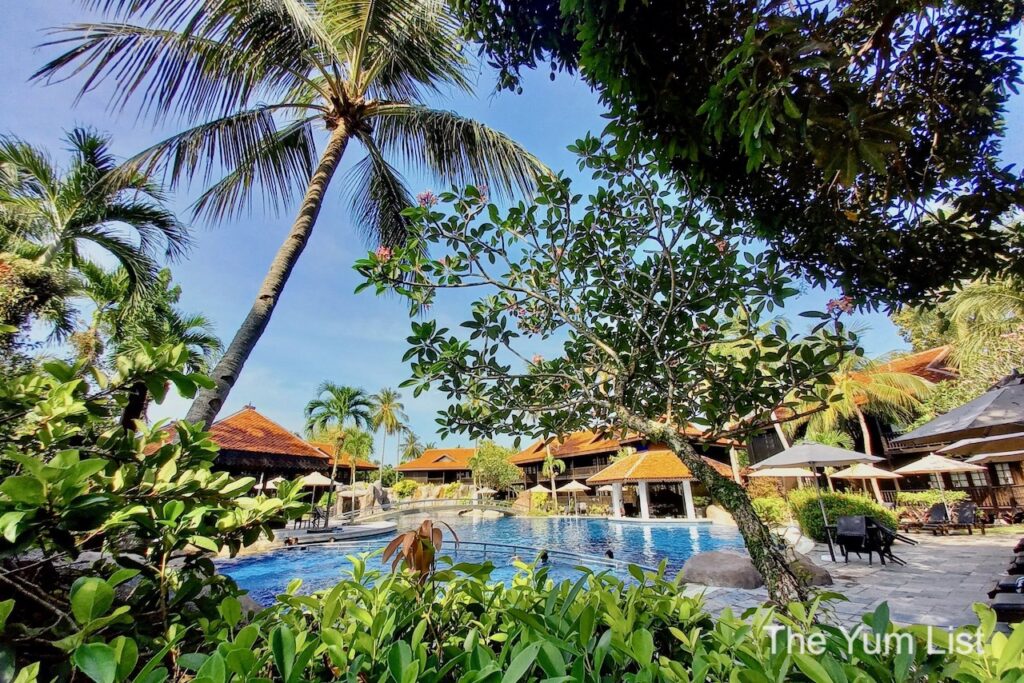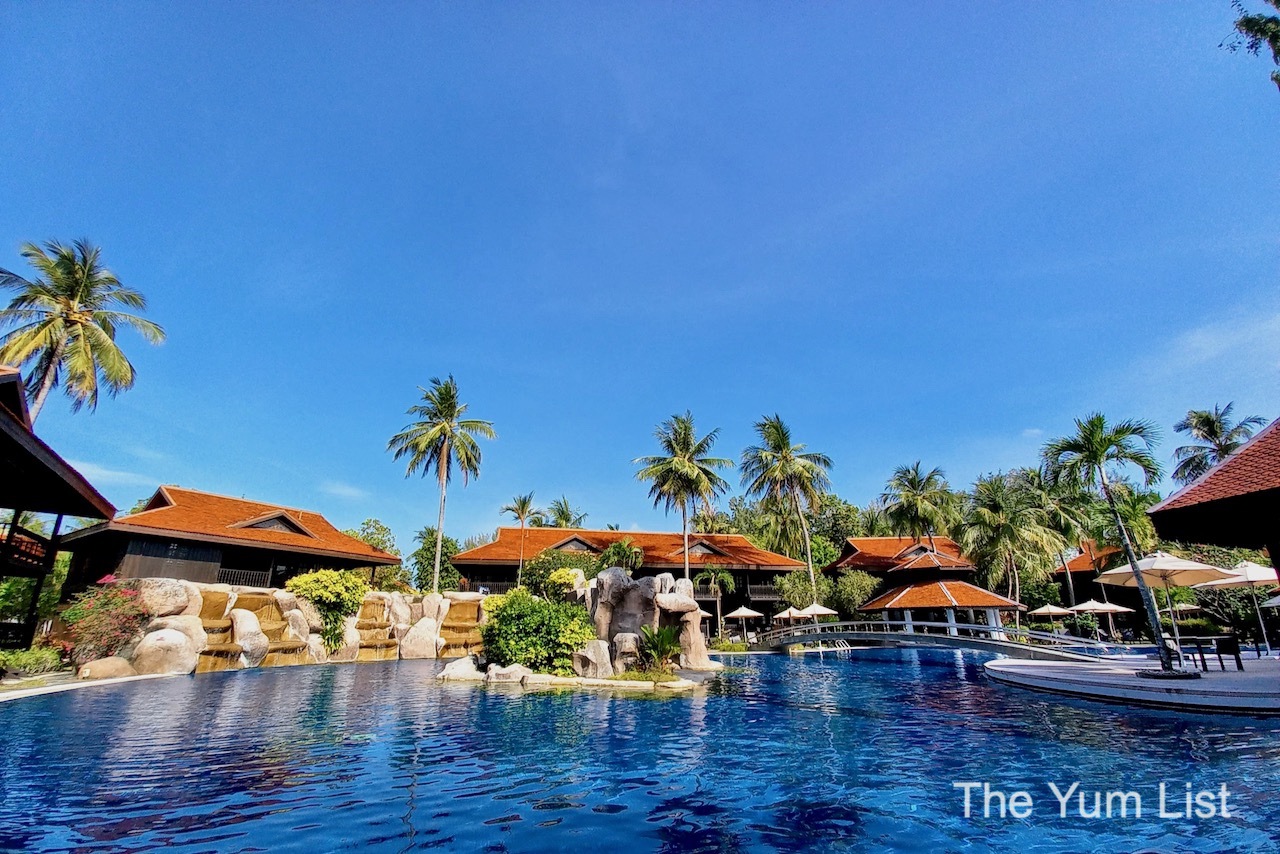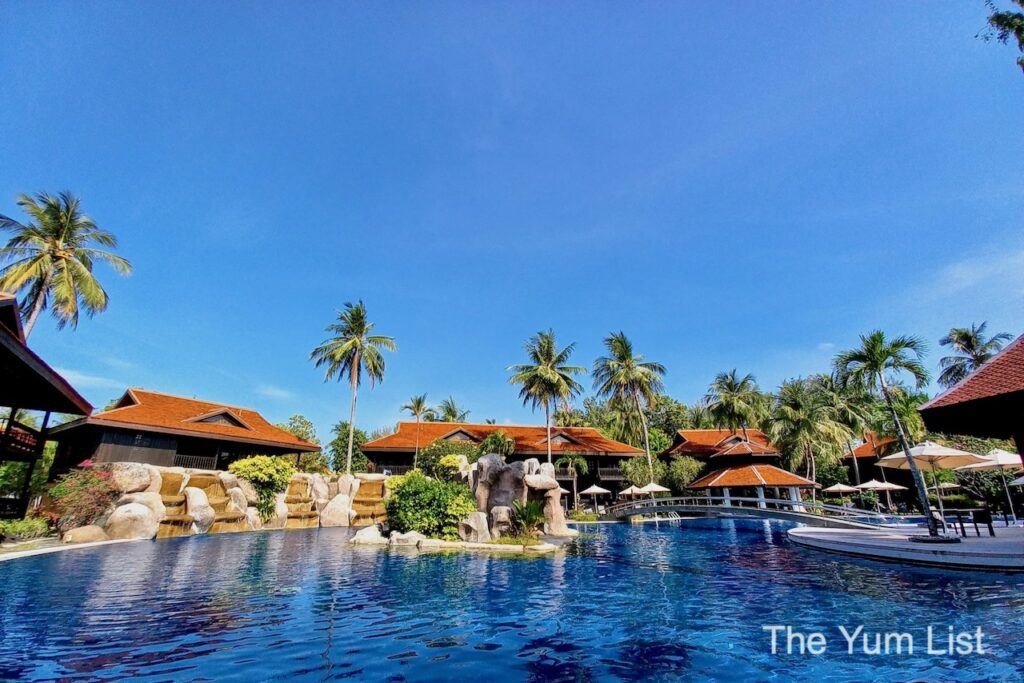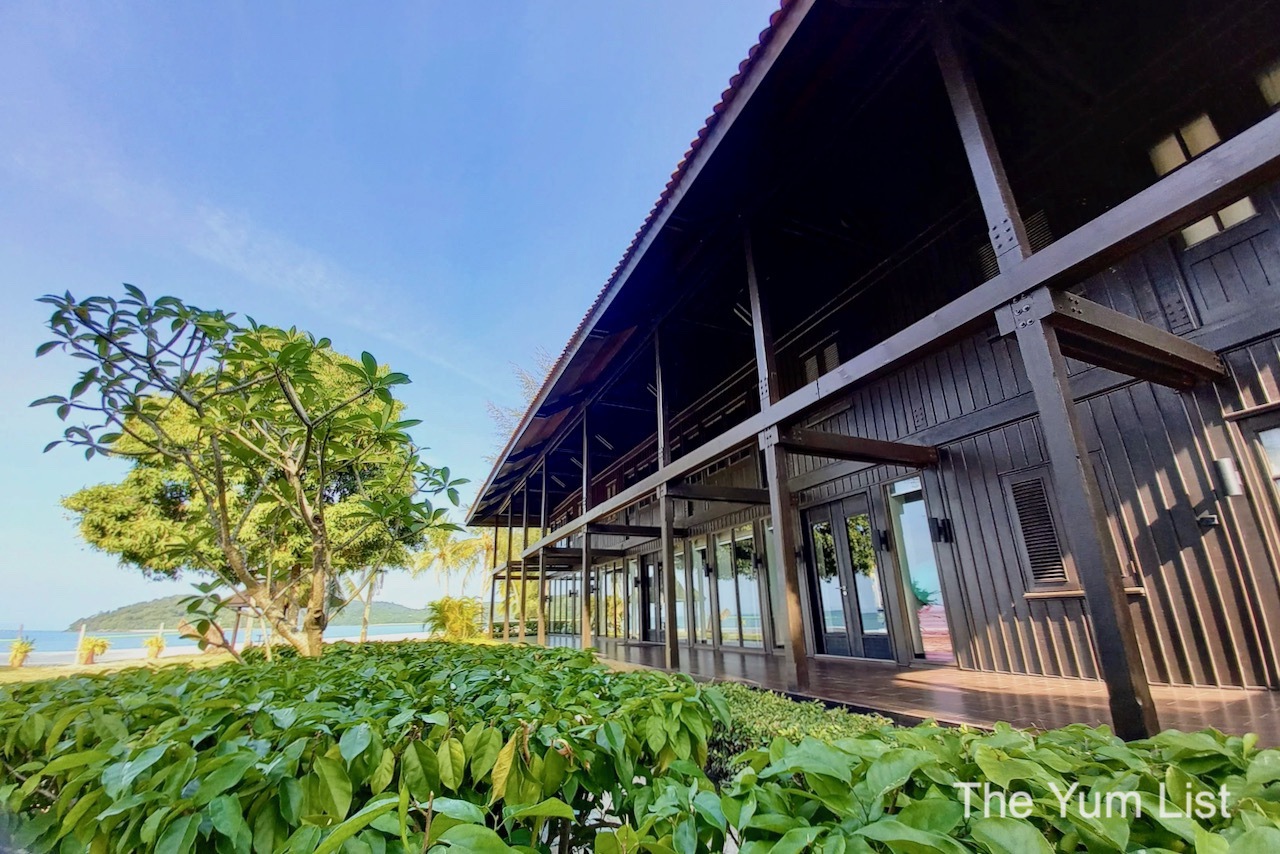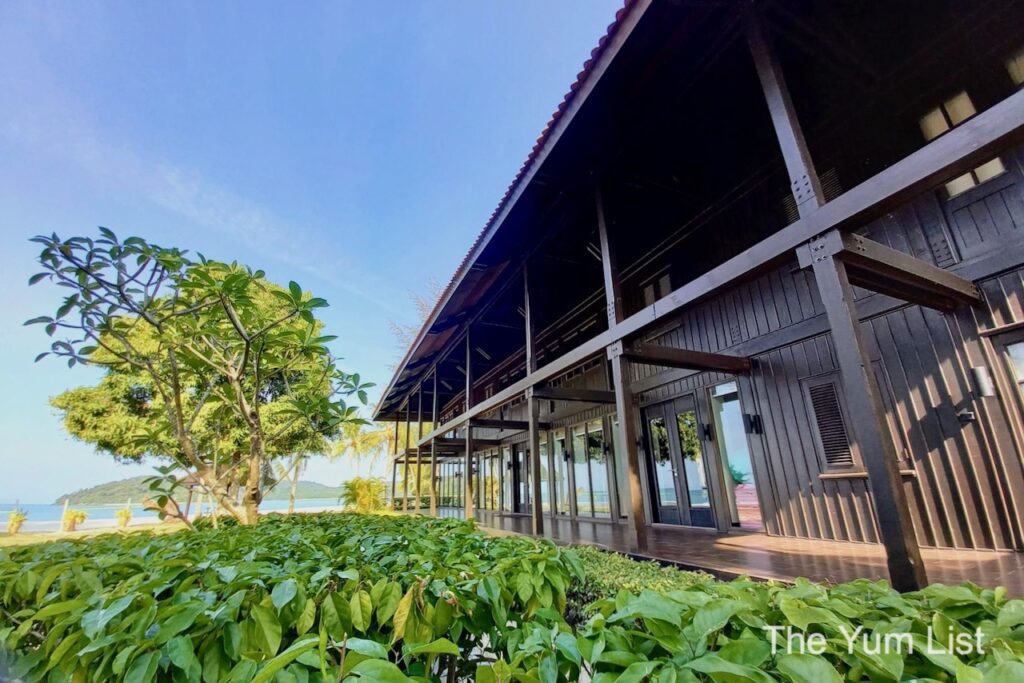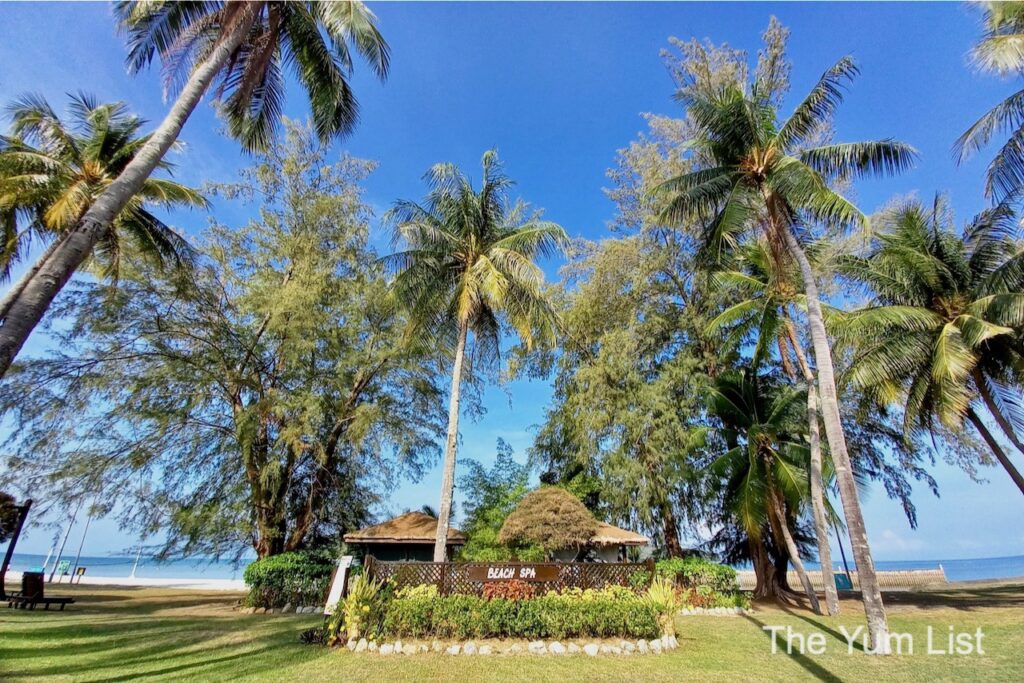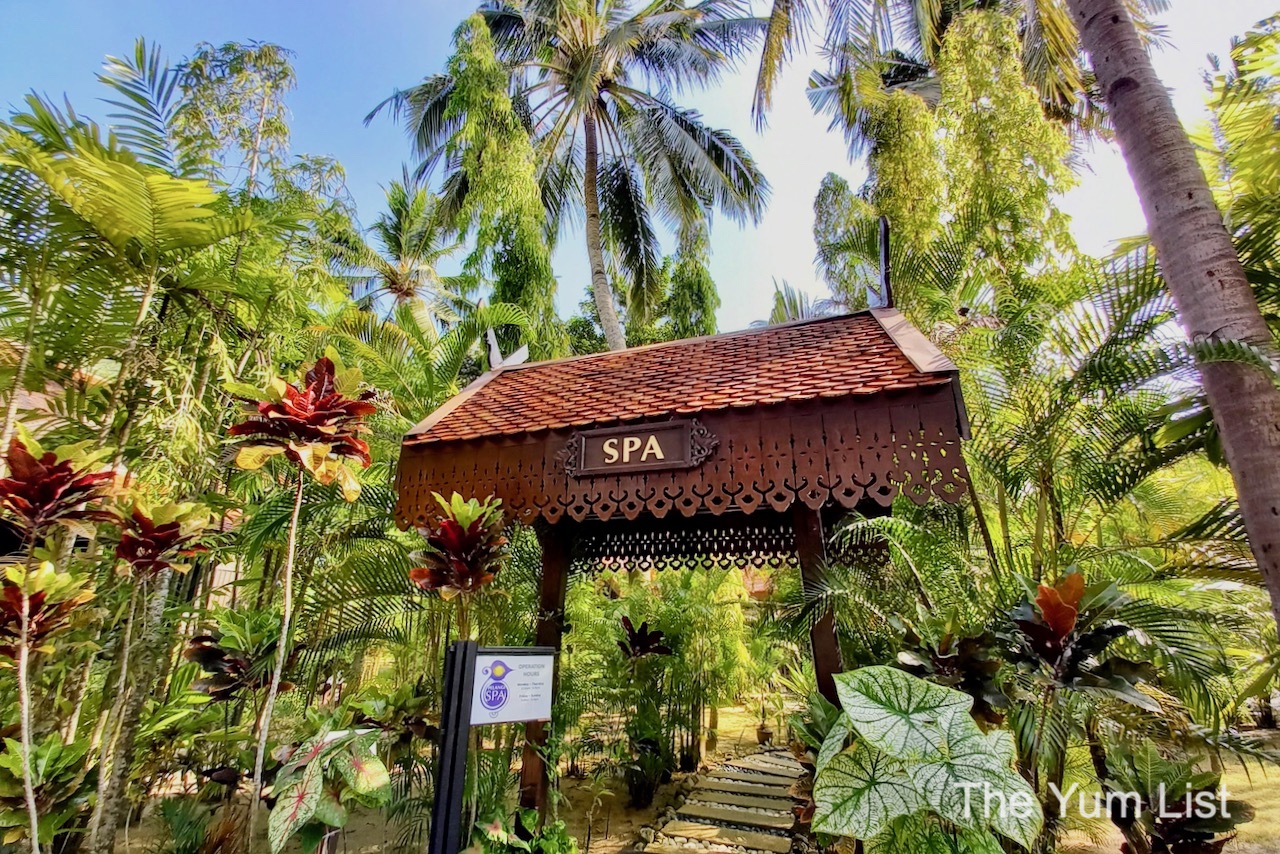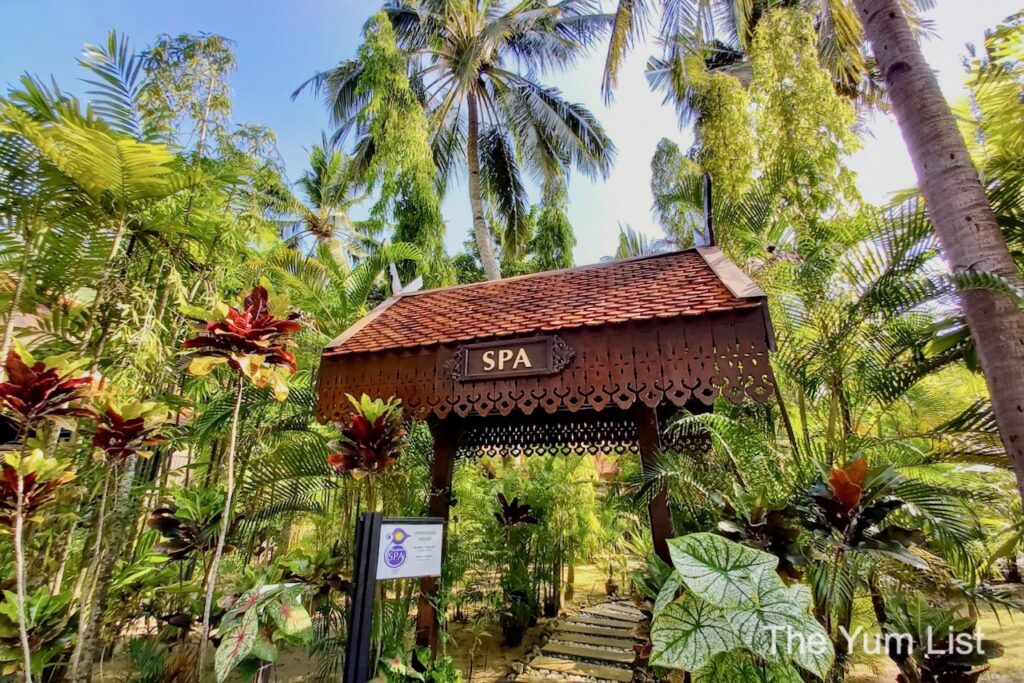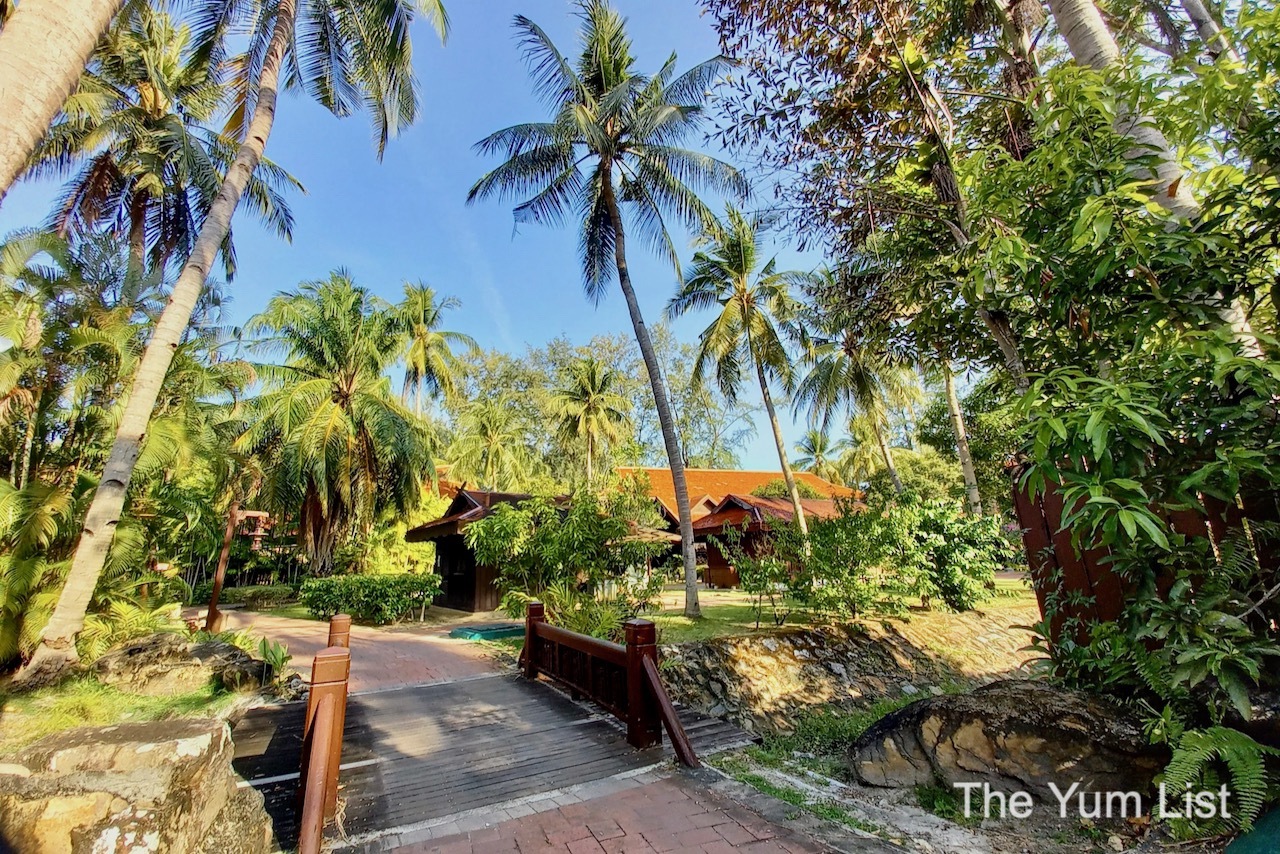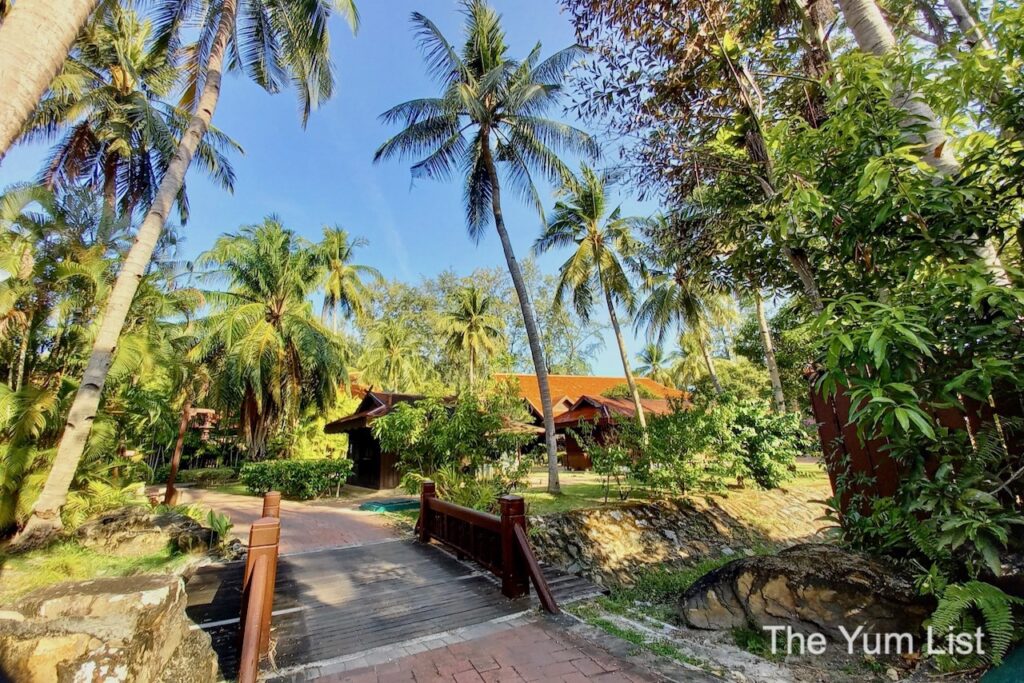 Food and Beverage – Pelangi Beach Resort & Spa
There is no shortage of places to eat and drink at Pelangi Beach Resort & Spa. In addition to the Cascade pool bar, which includes a selection of meals perfect for the poolside, there's Cba, Spice Market, The Club, and Pelangi Lounge. Spice Market's menu is large and inclusive as it takes you all along the old spice route, which passed through Malaysia in days gone by. It includes food from Indonesia, Thailand, Malaysia, India, and China. Here and at The Club, you'll find the breakfast buffet. The buffet offers a variety of breakfast foods, hot, cold, Asian and western, and eggs made to order.
Pelangi Lounge is a casual affair from which you can access the Spice Market menu, barista coffee, and cake selection.
Our favourite place, though, is Cba with its perfect postcard views of the sea and sunset. The attractiveness of the place is only lubricated further with the cheapest happy hours on Pantai Cenang! At any time of day, a half-pint of Carlsberg is only RM 6, and during happy hours most cocktails are 30% off. There is also a live band most nights, making it the perfect place to get the party started or relax with a glass of your favourite beverage as you watch the light play across the ocean.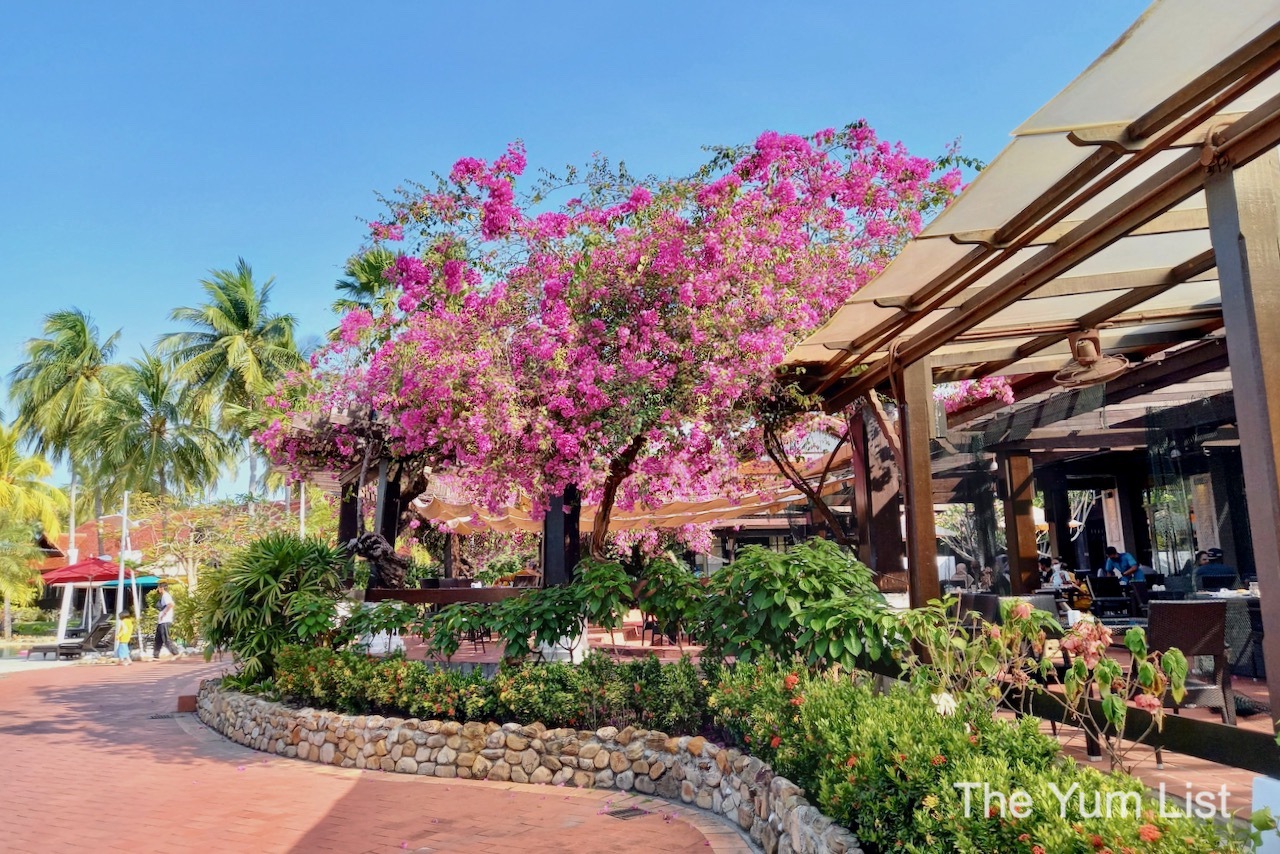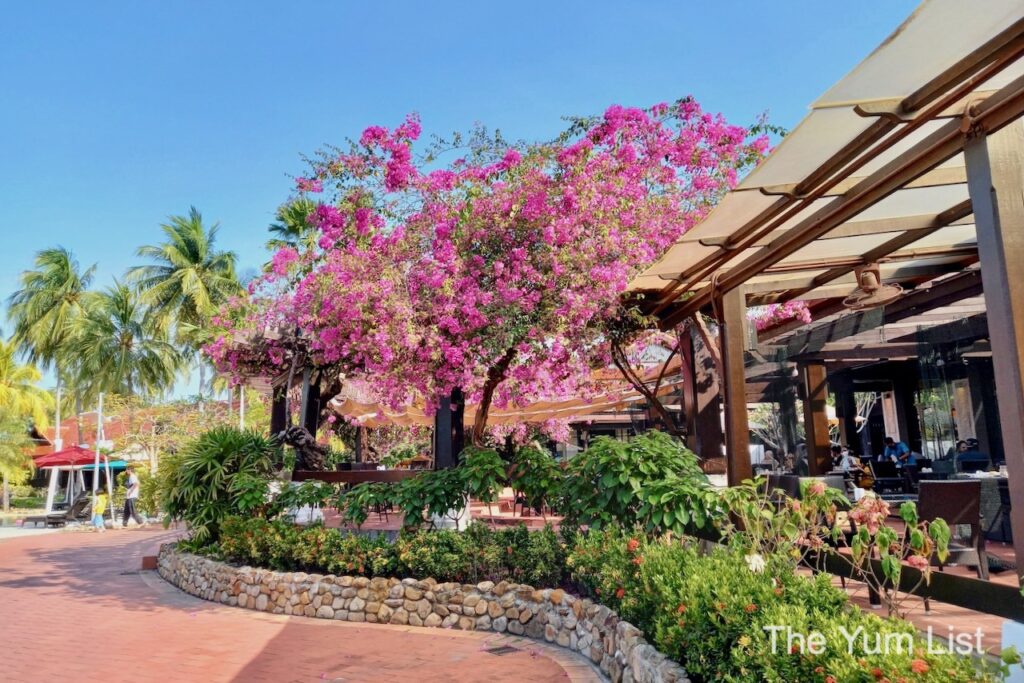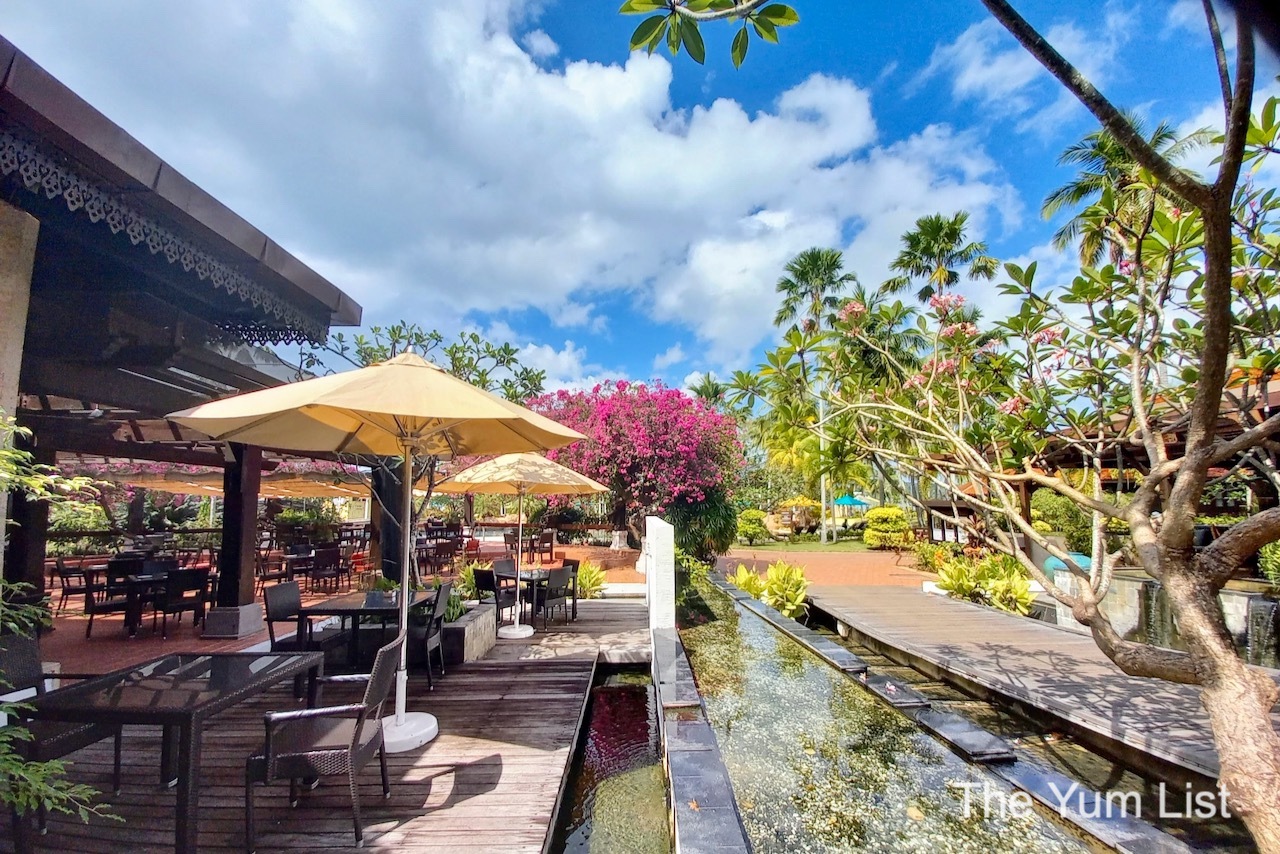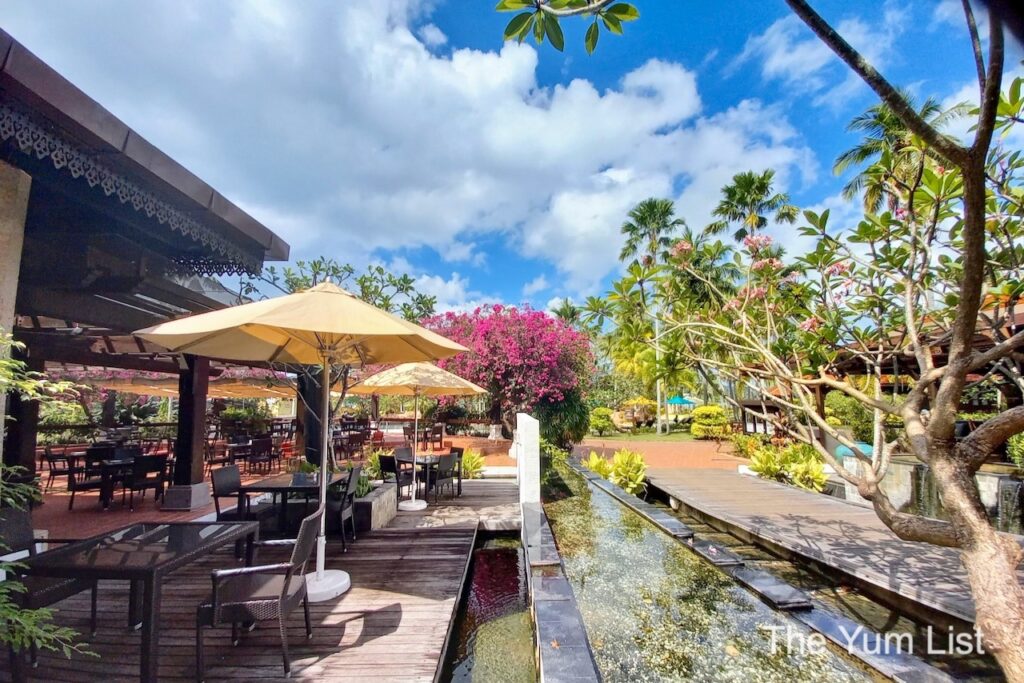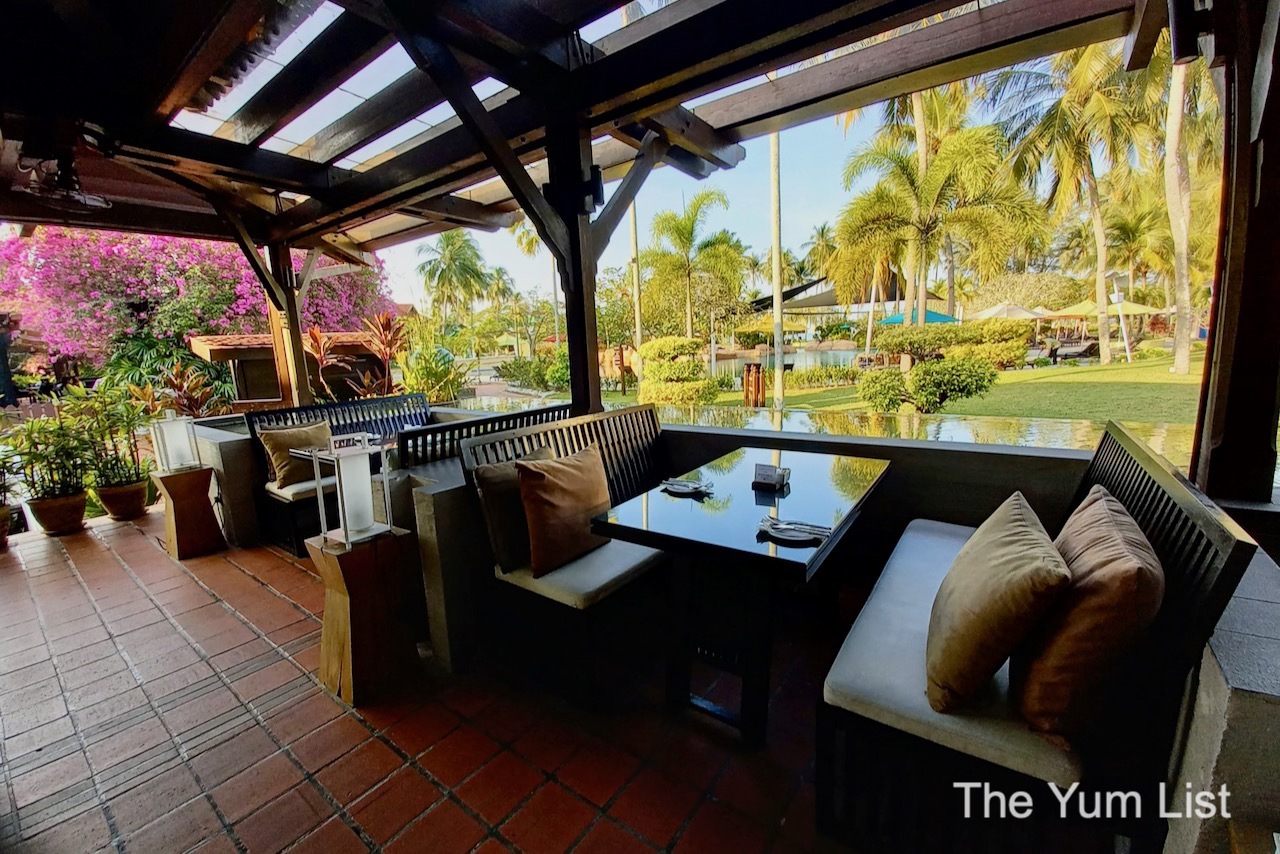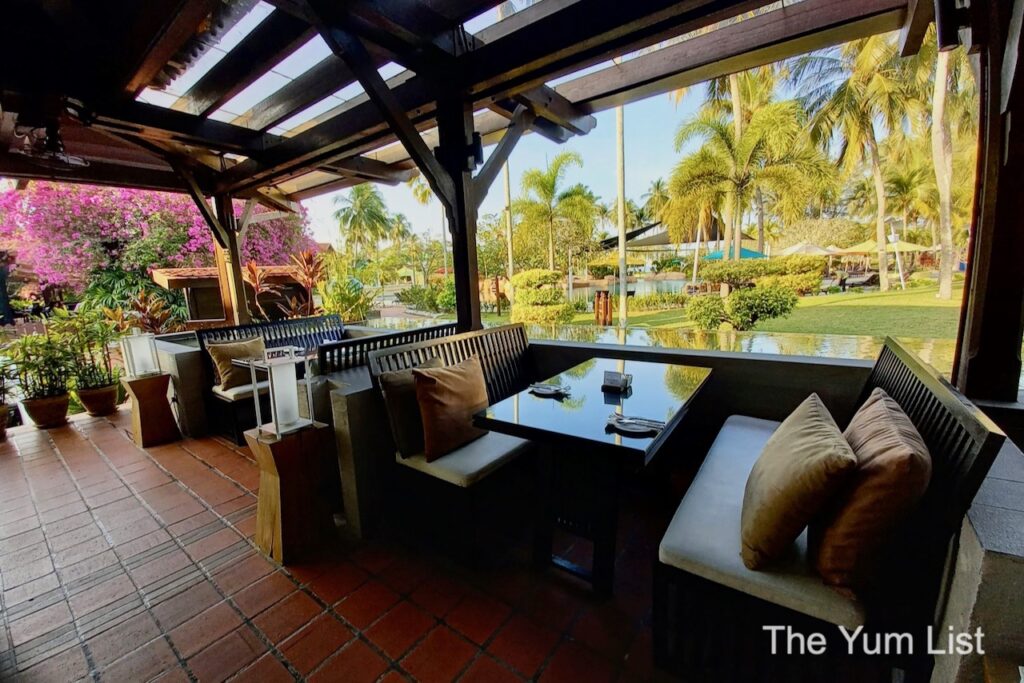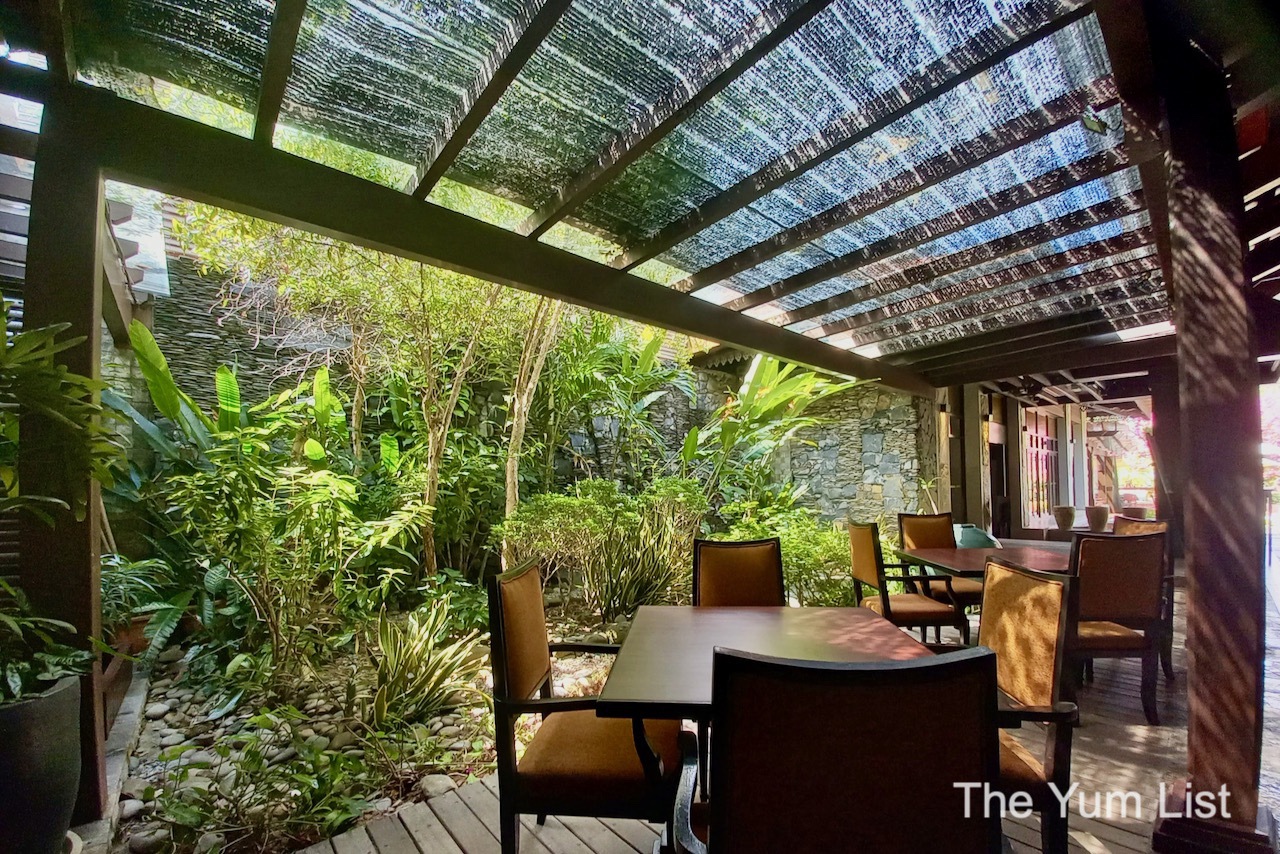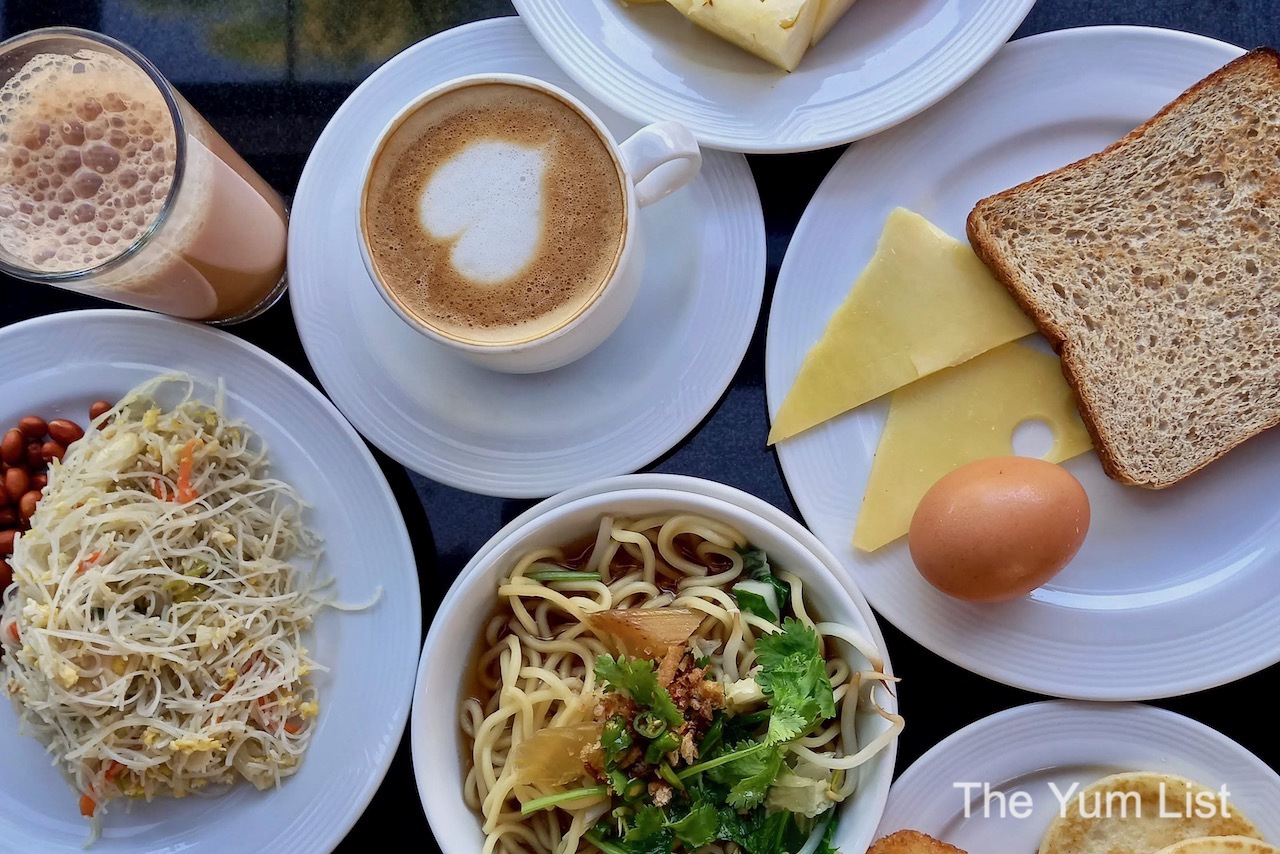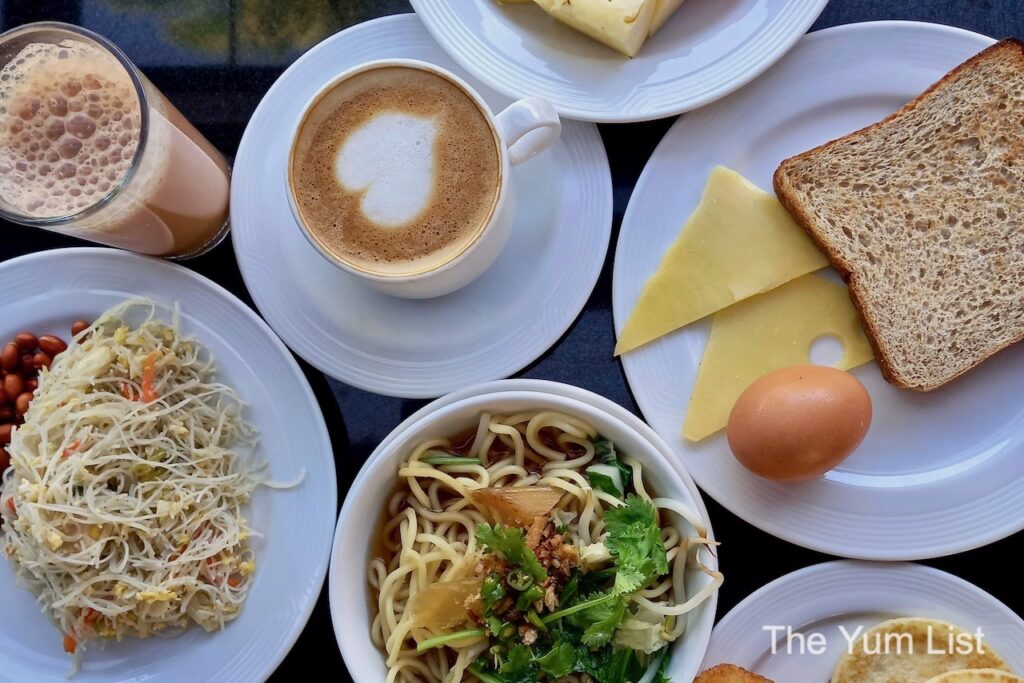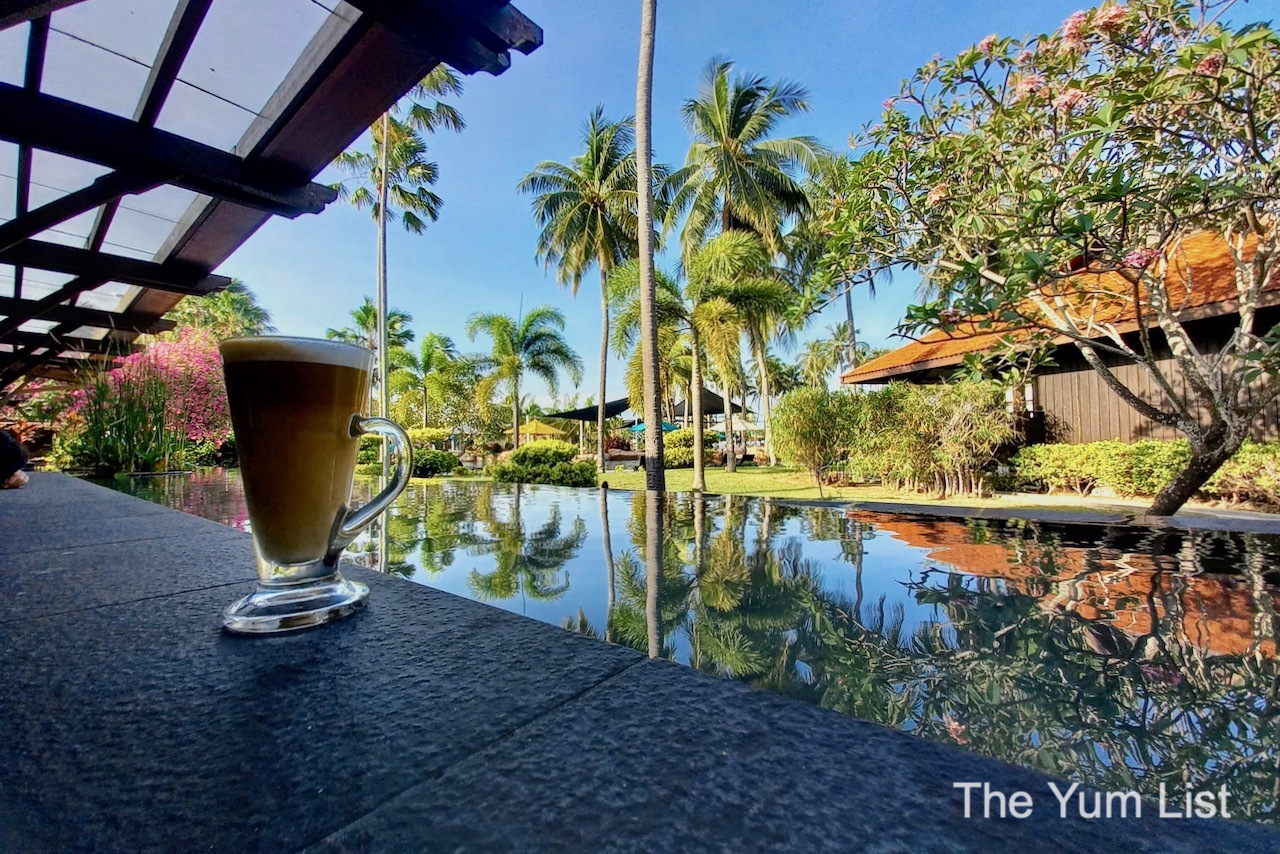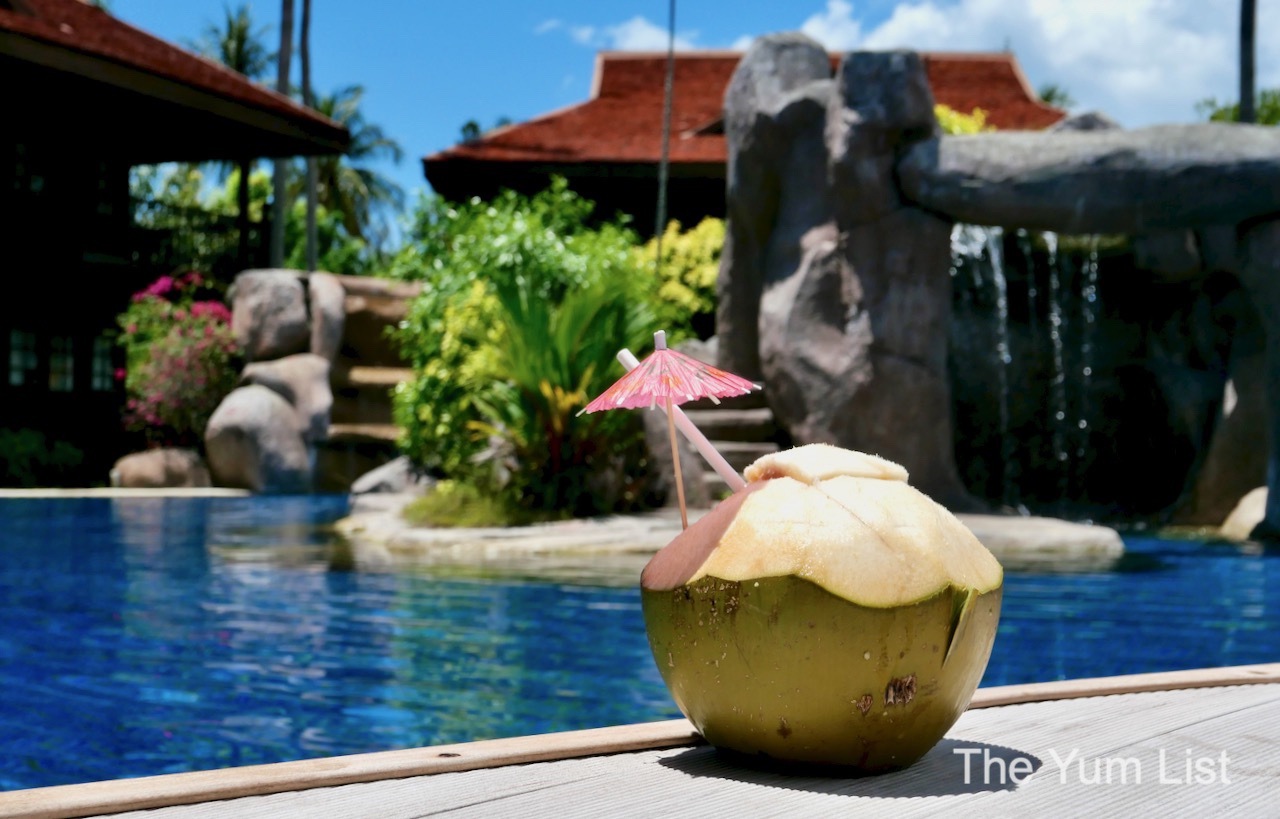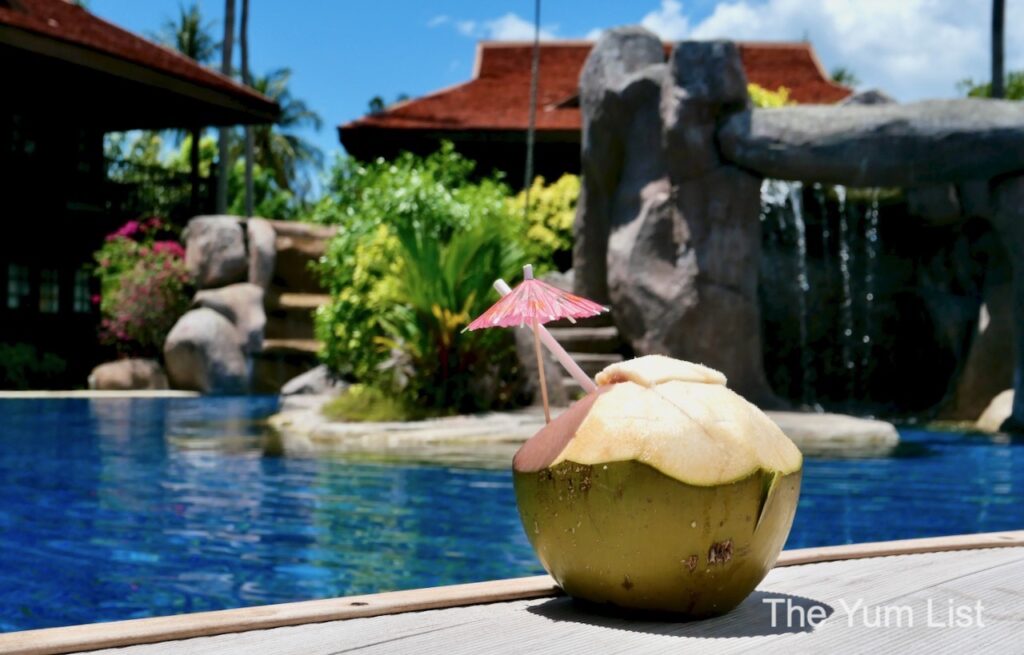 The Rooms – Pelangi Beach Resort & Spa
Our room is a relaxing escape. It's super clean and spacious with modern décor that melds with the traditional Malay building. All rooms have large windows facing towards the ocean, with a private patio or balcony. You can choose your view during booking- would you like a garden, lake or clear beach view? The aircon is powerful, capable of reducing the tropical heat to a pleasant memory. Key boxes of a comfortable, supportive bed and a high-pressured shower with almost instant hot water are both ticked. There's even a bathtub if you want some dipping variety other than the sea and two pools. You do deserve a good soak on your island getaway.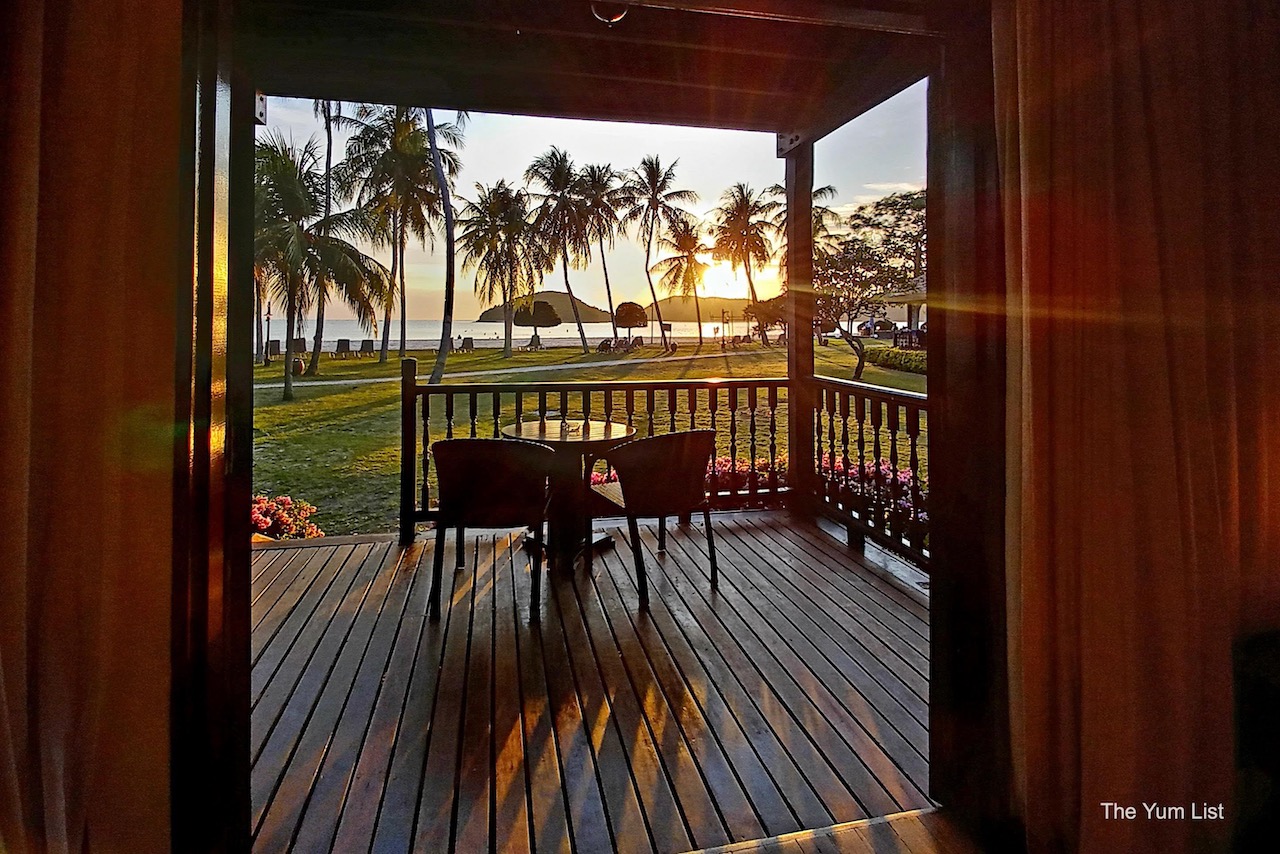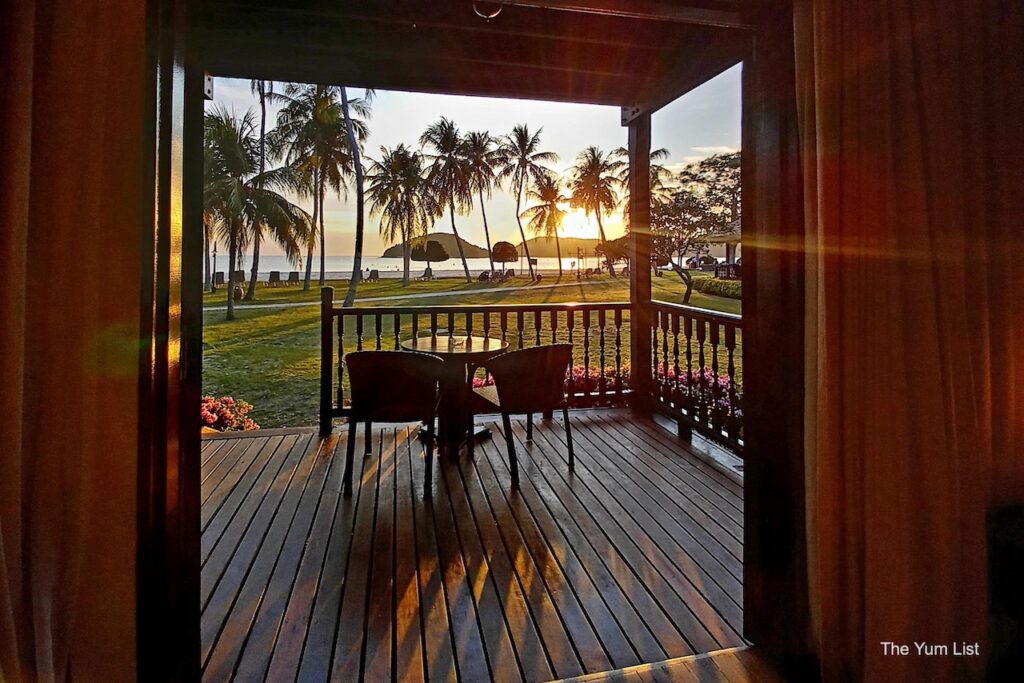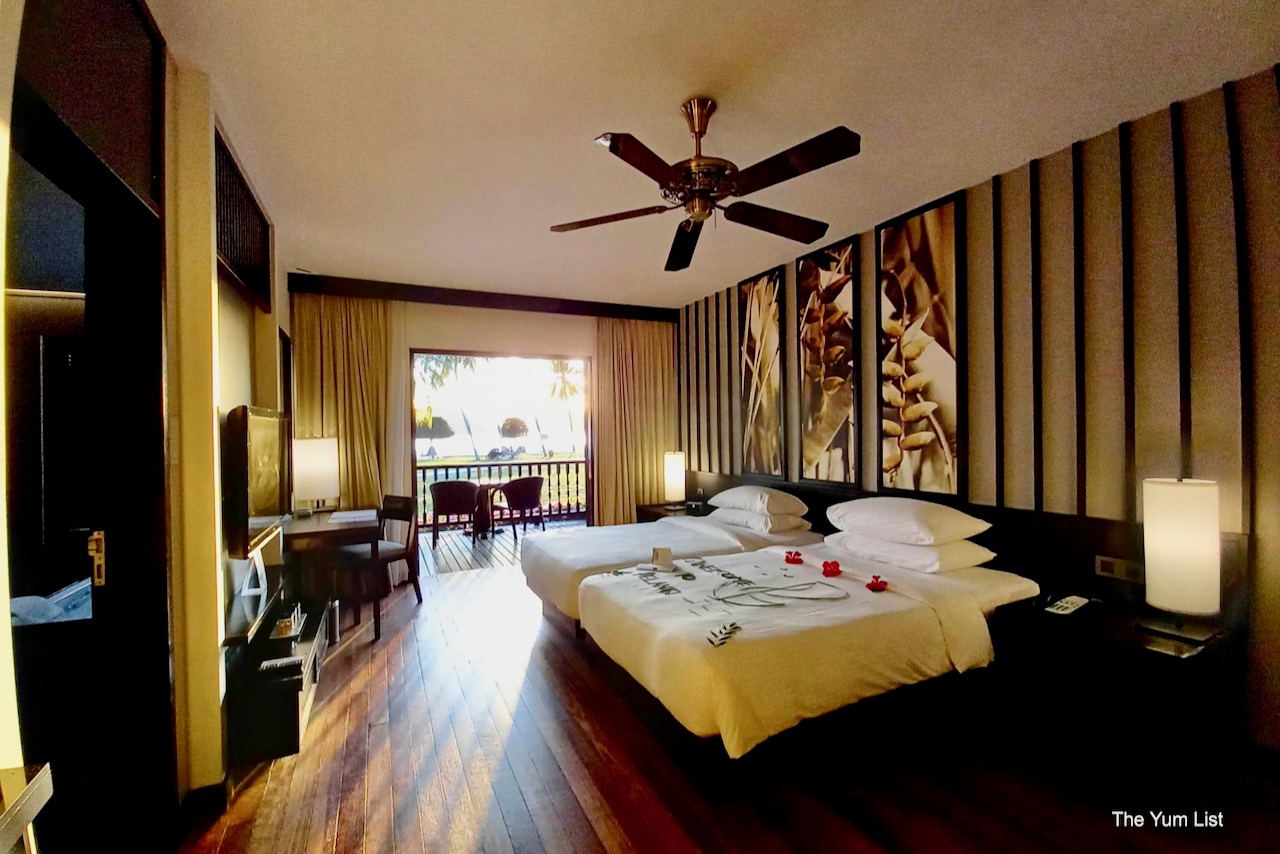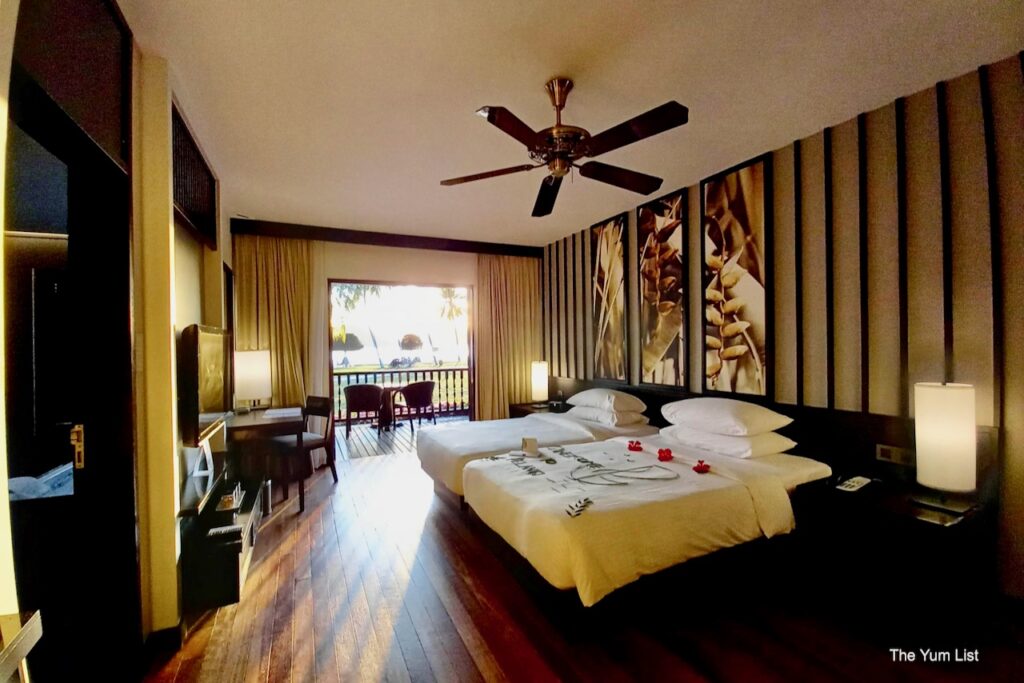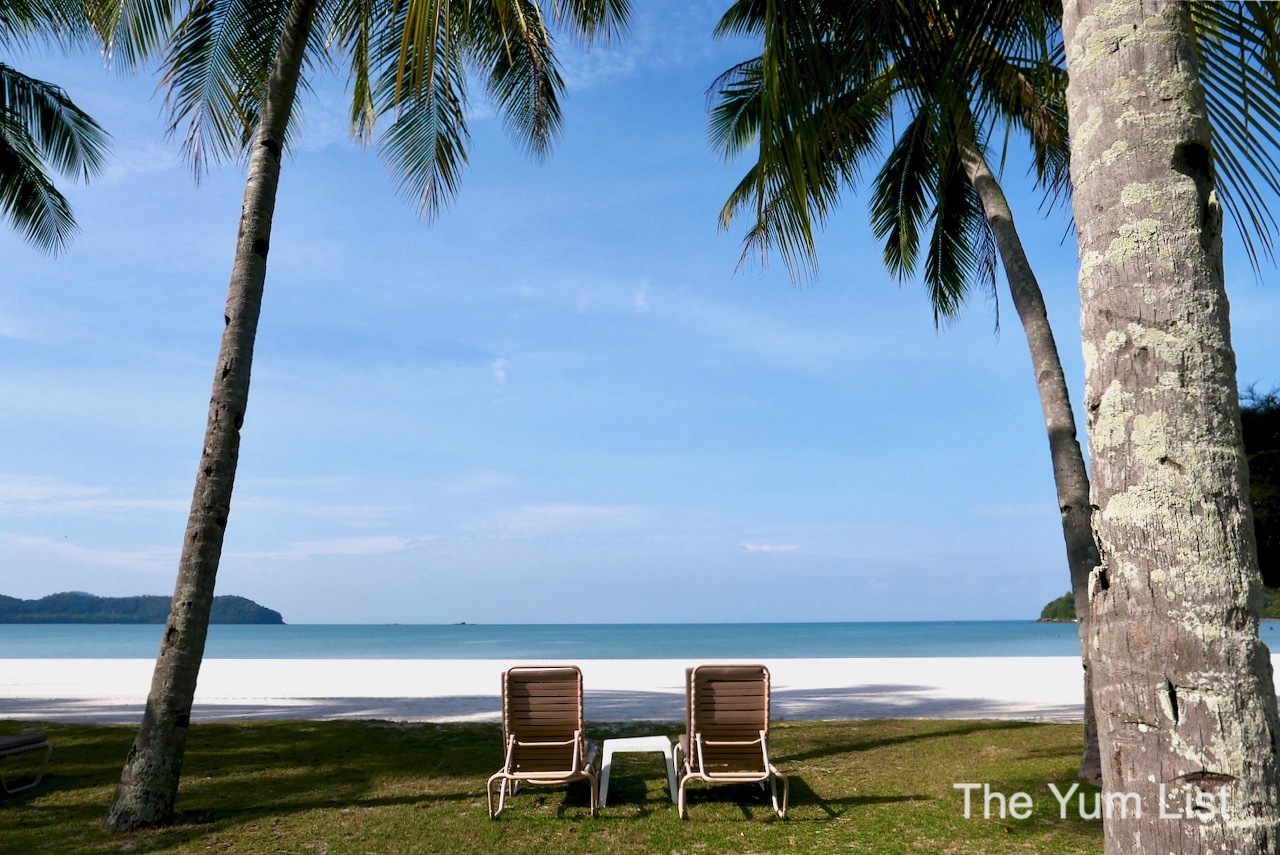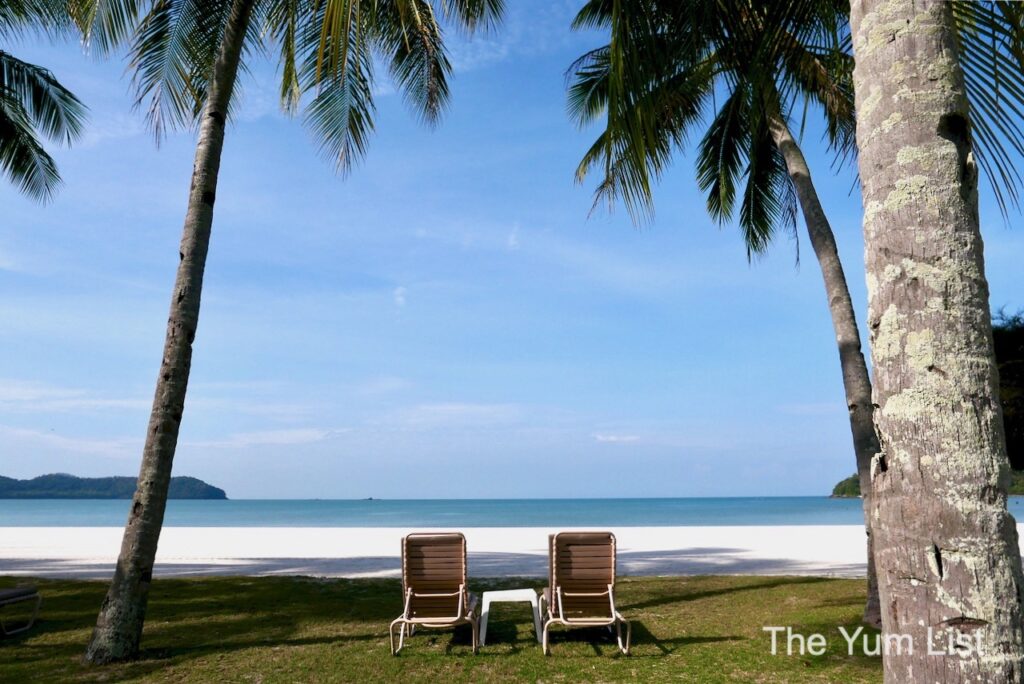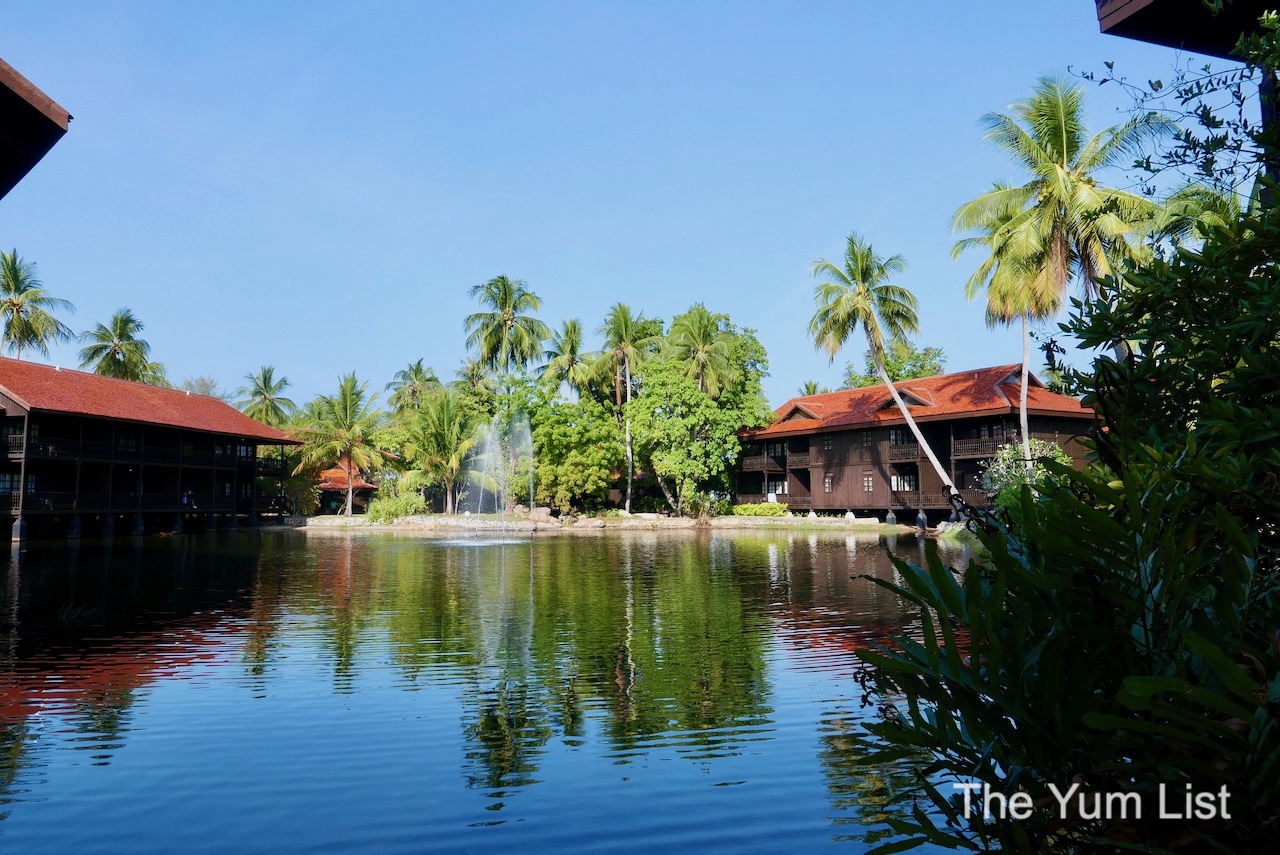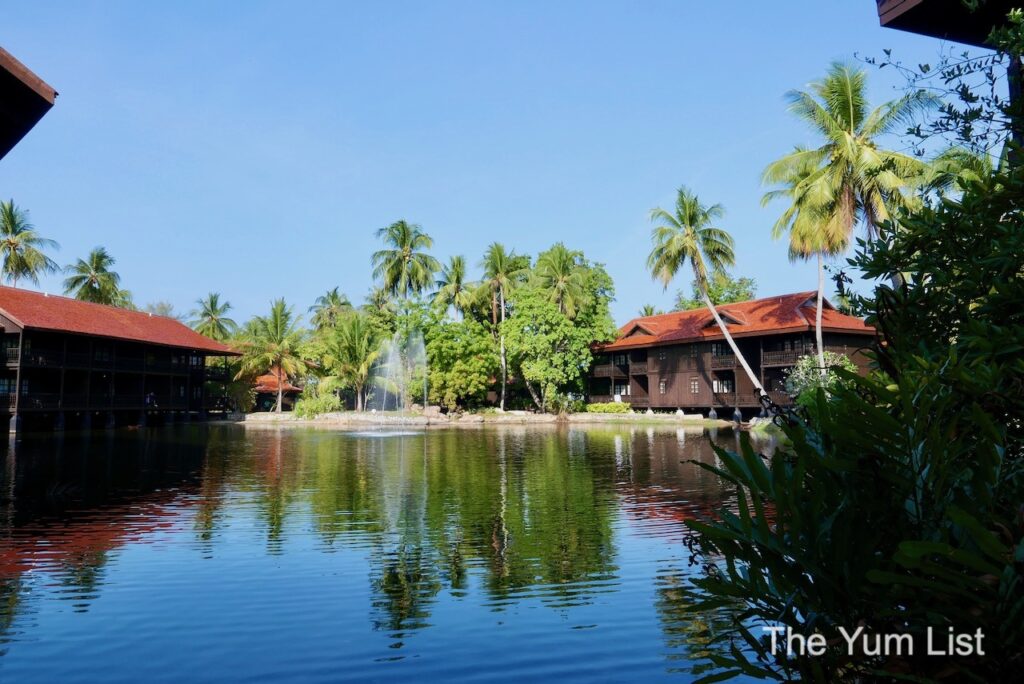 Service
Last but not least, the friendly, welcoming staff deserve mention. From the time we arrived to the minute we left, we were made feel part of the family. Whether to check-in, hanging by the pool, in one of the restaurants or even just wandering around the resort, everyone had a smile and warm words to greet us. Since its inception, many have been with the resort, and there are even some multi-generational connections. Pelangi Beach Resort & Spa embraces a truly Malaysian feel in both property and person. It's a place that, once visited, makes you want to return again and again.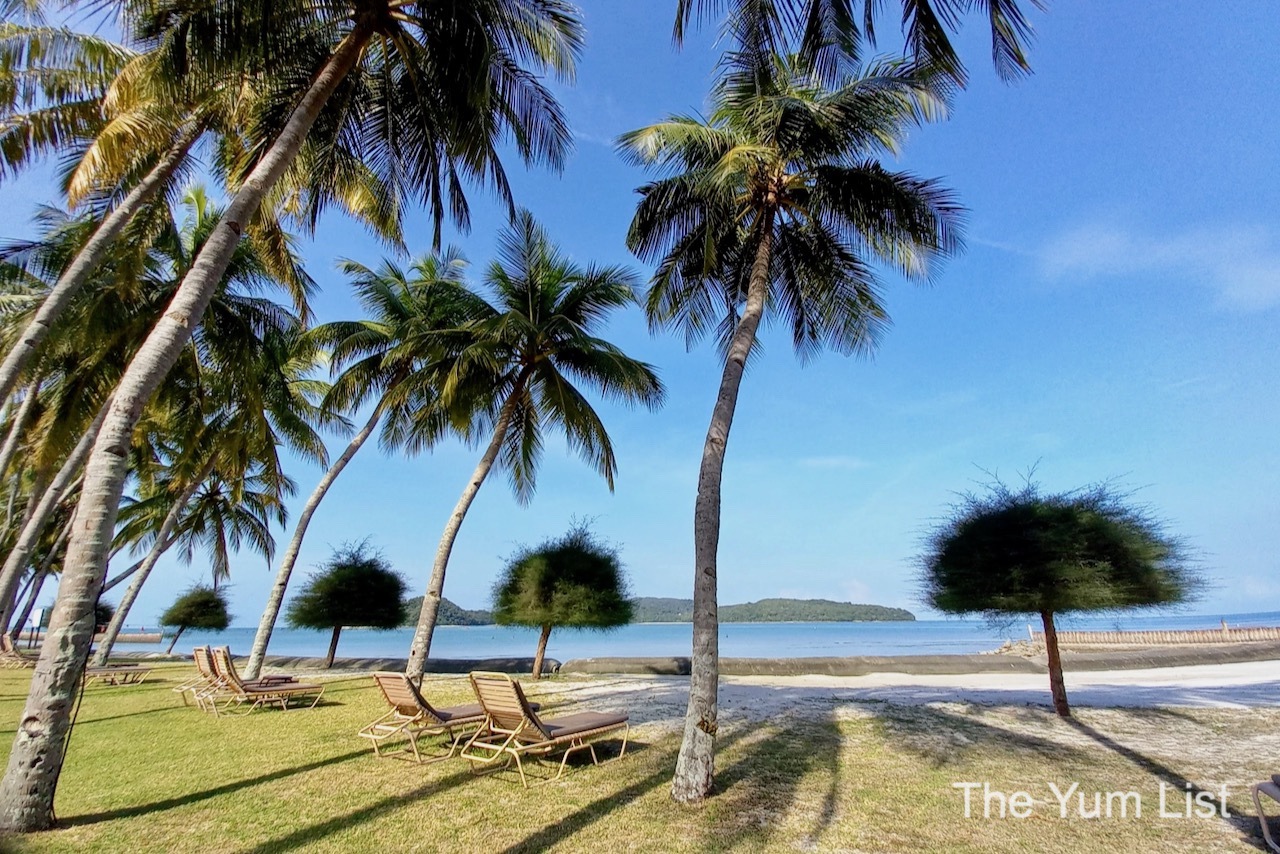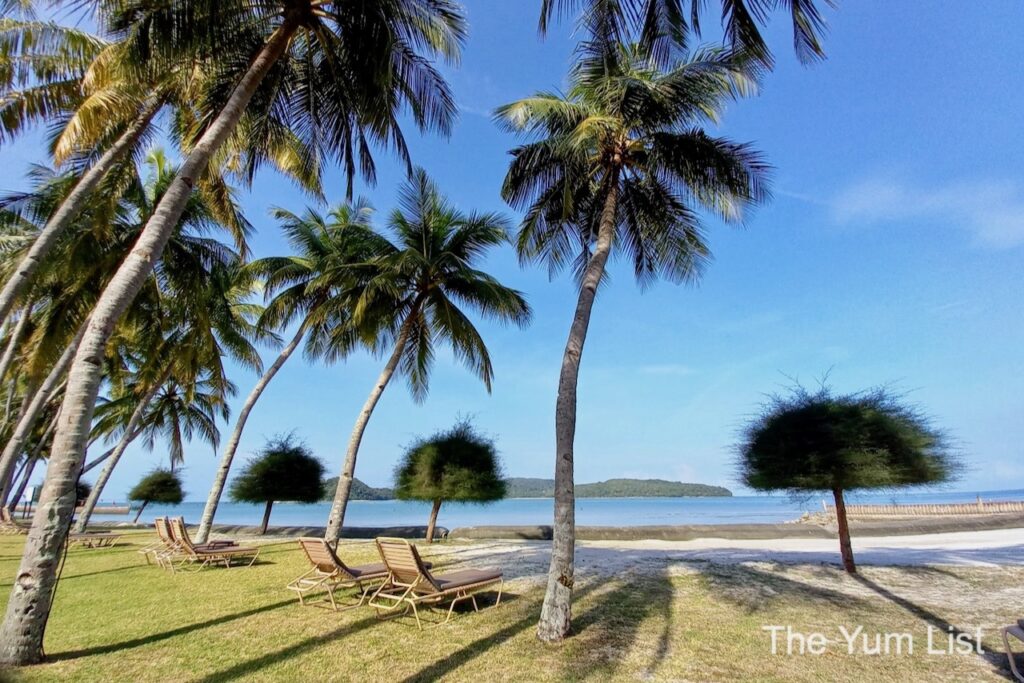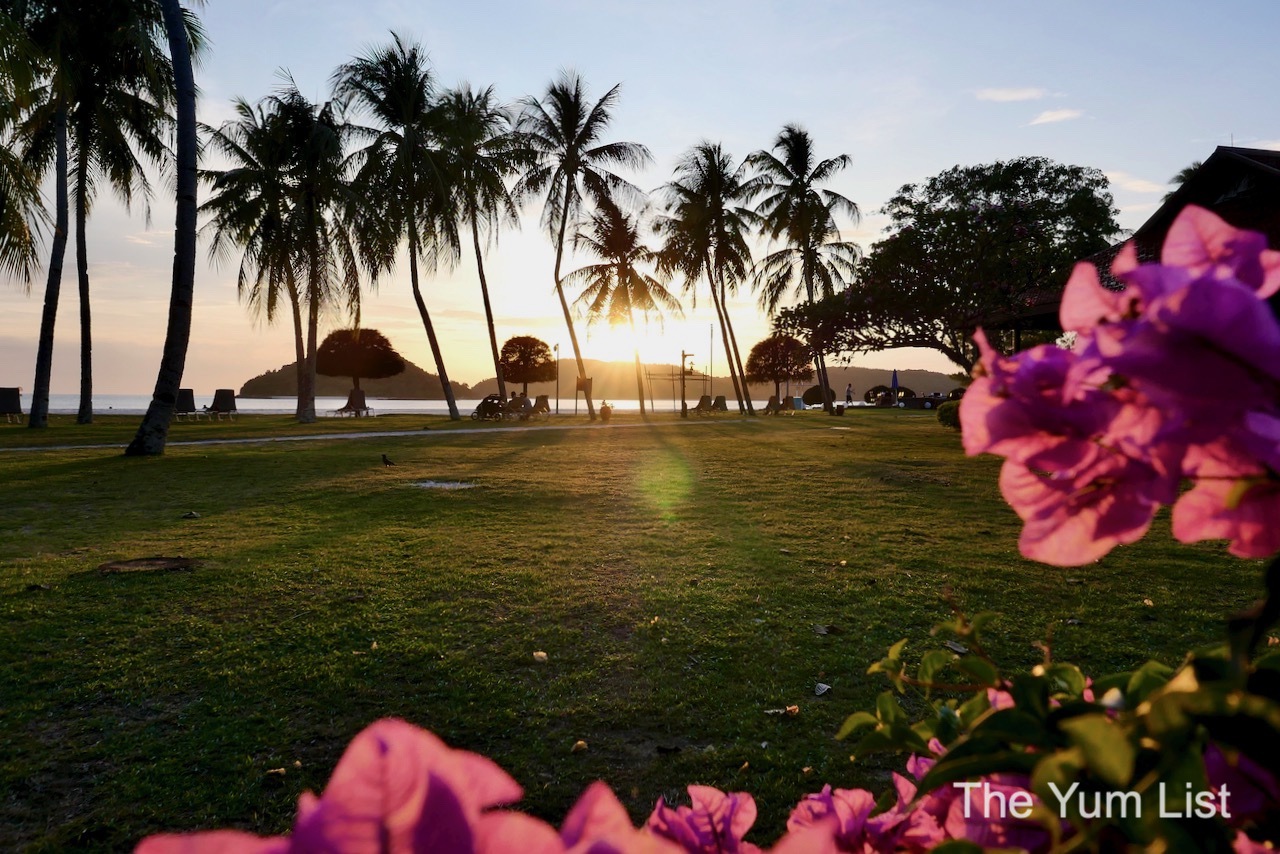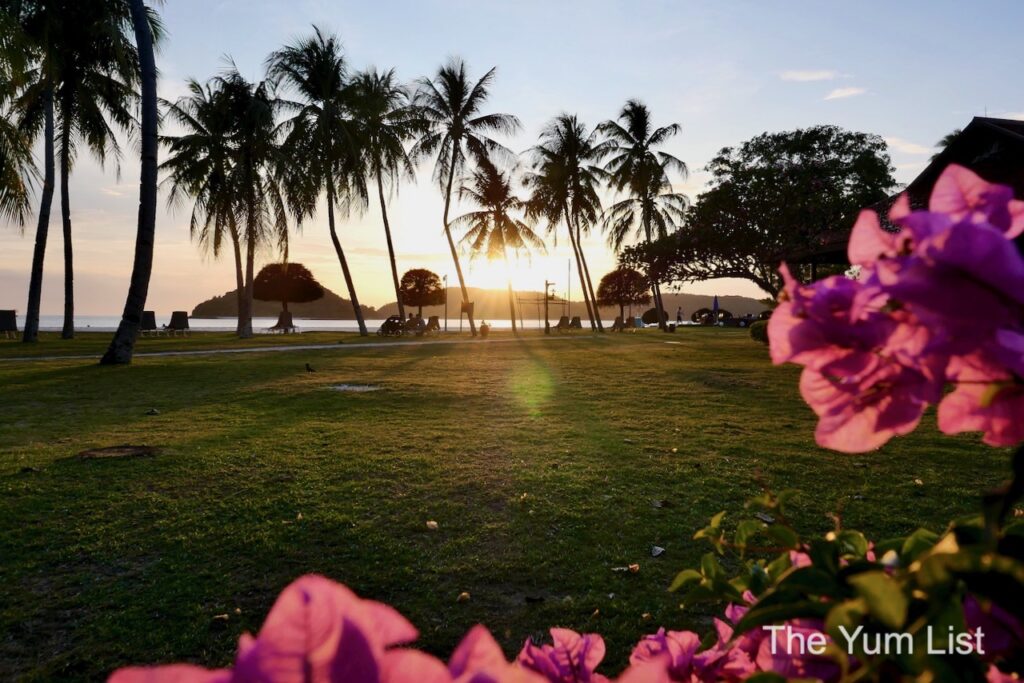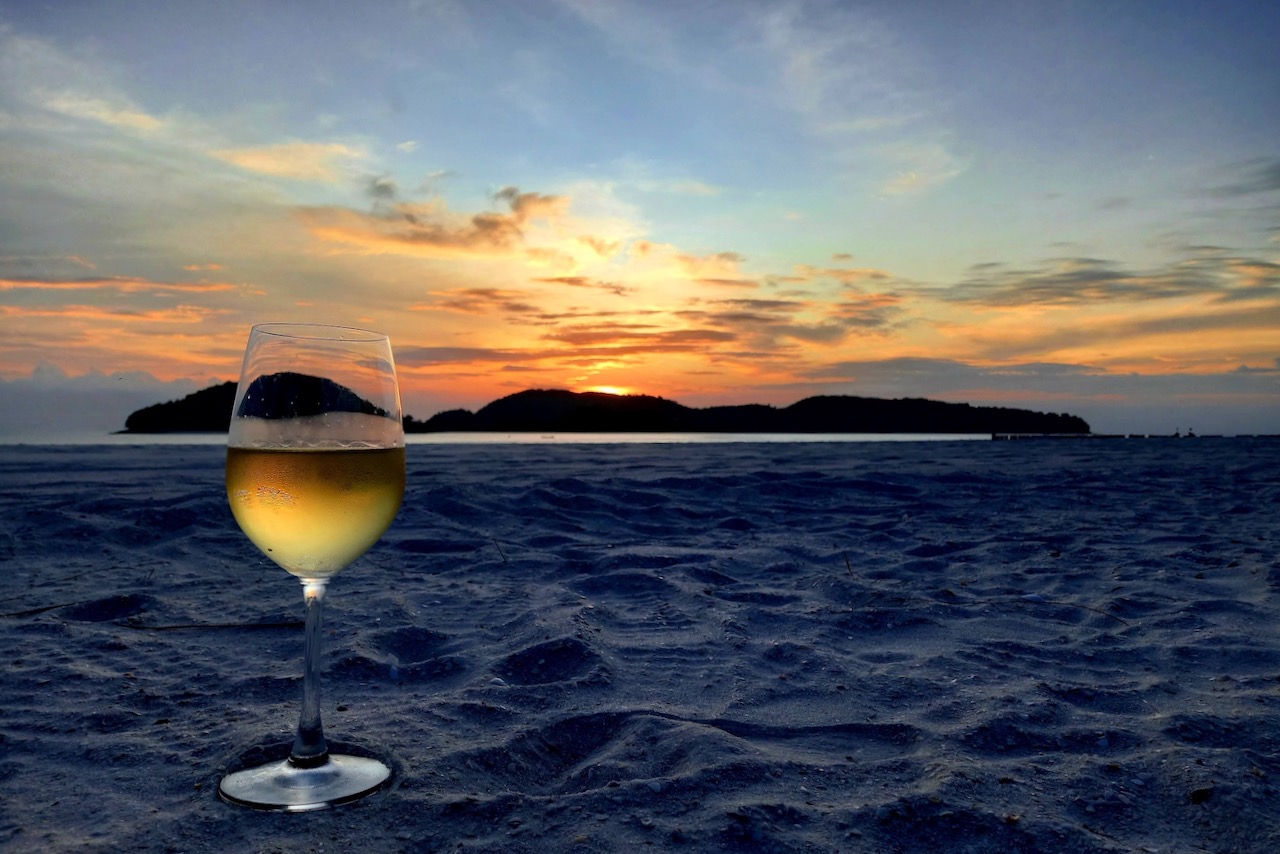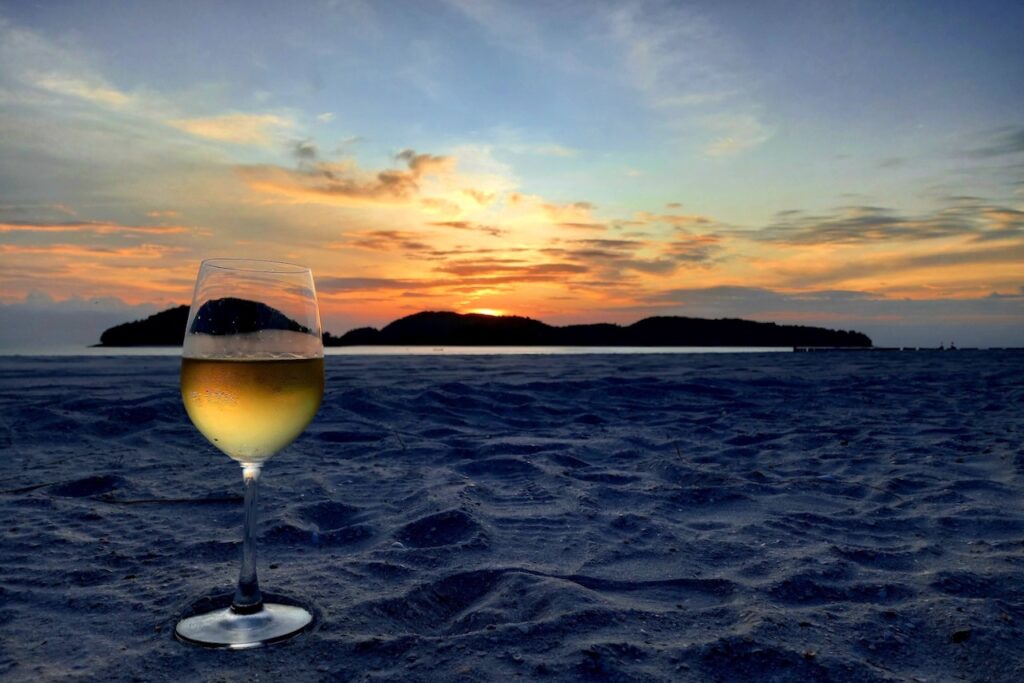 Reasons to visit Pelangi Beach Resort & Spa: Beautiful spacious, landscaped grounds with direct access to a clean beach and a prime position for sunset viewing. Excellent happy hours at Cba! A delightful escape that's quiet yet near the entertainment precinct with activities to happily occupy people regardless of age. A resort that is a Malaysian experience, not a generic 'anywhere in the tropics' deal. Welcoming local Langkawi staff who have been with the property for decades.
Pelangi Beach Resort & Spa
Pentai Cenang, Langkawi, 07000 Malaysia
www.facebook.com/pelangilangkawi
*Late checkout and early check-in are available on request and subject to availability.
Find more recommendations for travel to Langkawi here and stay up to date with the latest gourmet happenings in Malaysia here and here.