Beach Resort Desaru Coast
Monica Tindall
This is my second stay at Anantara Desaru Coast Resort & Villas, and it's an absolute pleasure to return. The resort has direct beach access and a central courtyard of magnificent pools. I spend so much time dipping and lazing by the water's edge that I may as well pitch a tent. There's no need, though, as covered day beds are provided!
The weather has been spectacular. Light rain at night clears the air and beach, and brilliant blue skies during the day are conducive to great holiday snaps. The landscaping has now grown in (I first visited not long after the opening, so the gardens were in early stages of growth), and the resort is looking lush and green. The quality of the beach has also significantly improved. A tractor works its way along the length early morning alongside a clean-up crew picking up any debris that may have washed in overnight. With rooms and villas facing the sea, postcard-perfect views are guaranteed.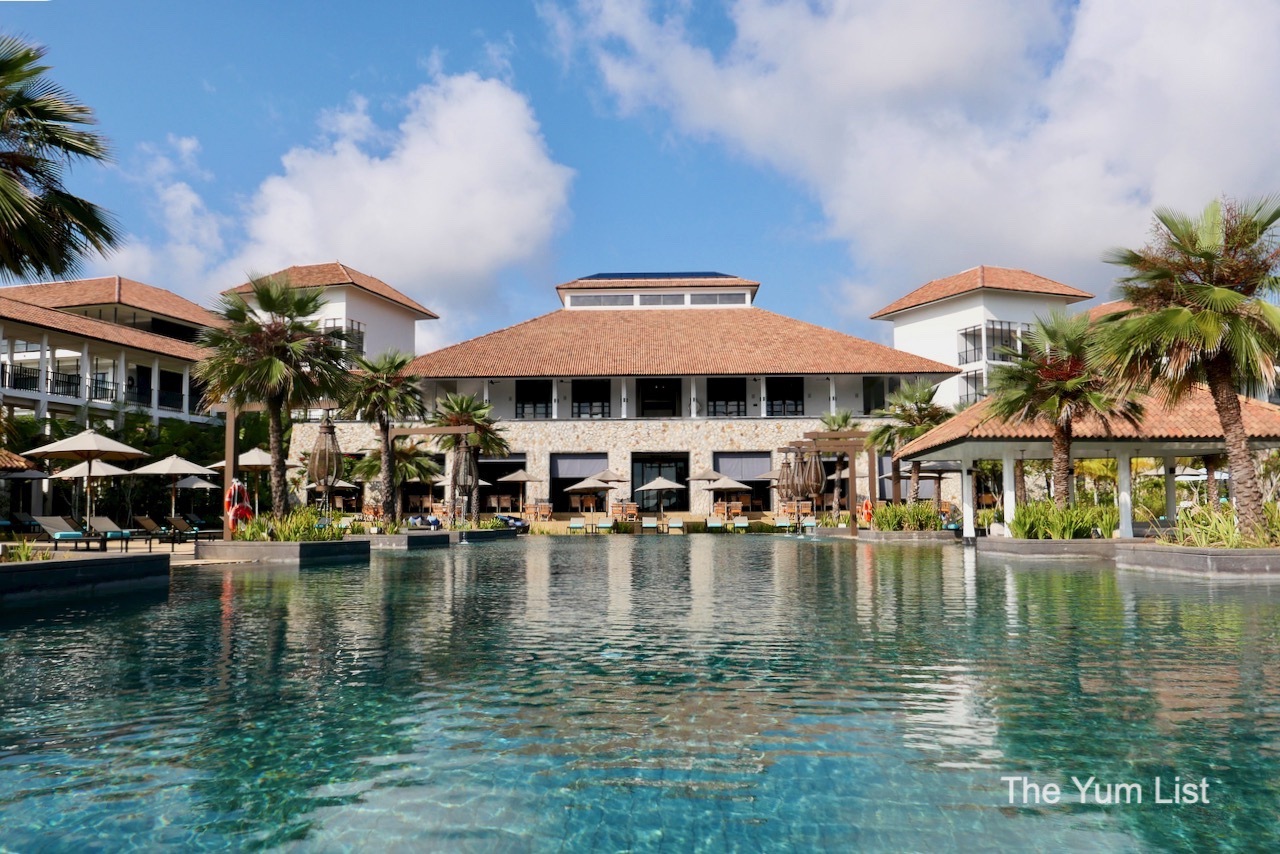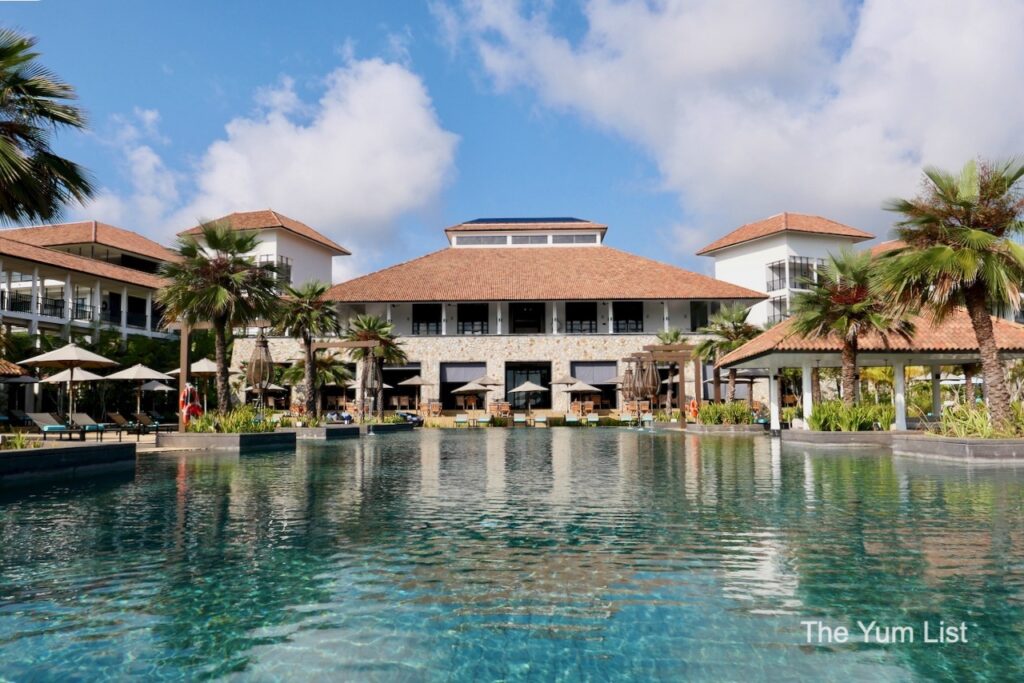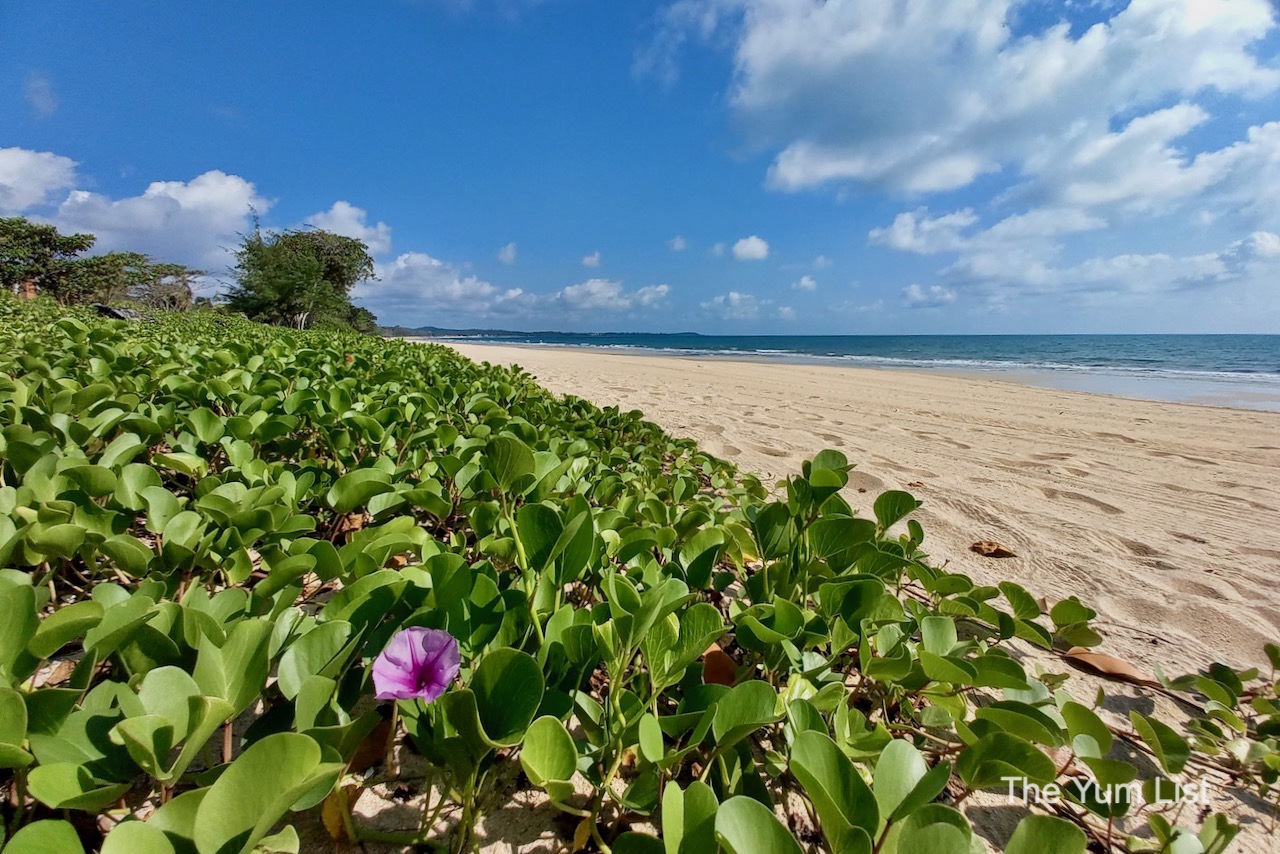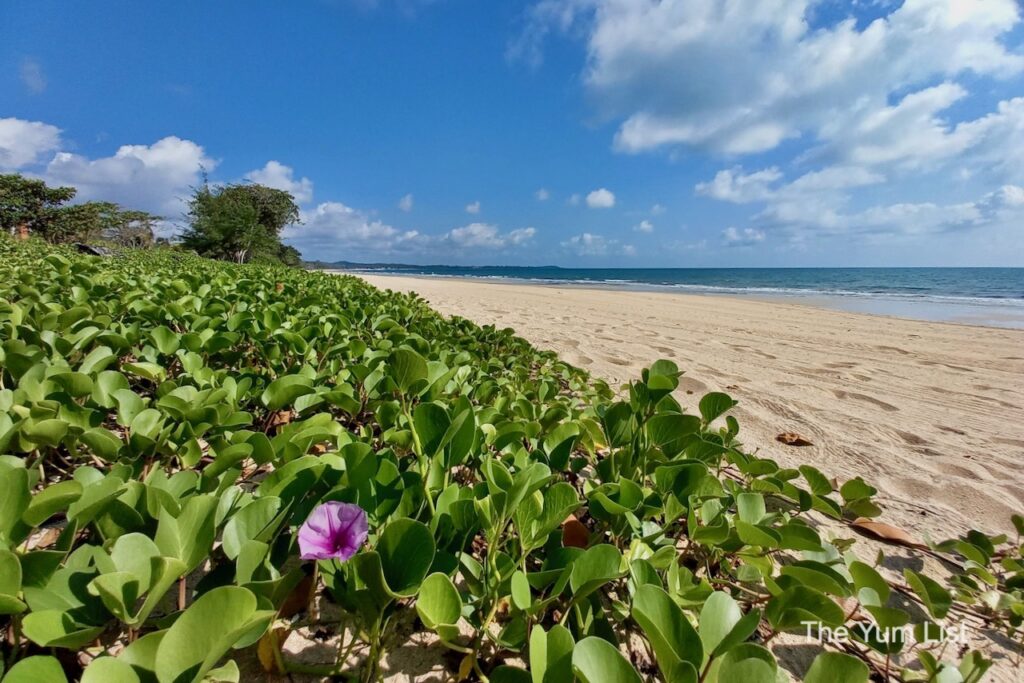 Beach Resort Desaru Coast – Anantara
Anantara Desaru Coast Resort & Villas is home to 108 rooms, villas and residences. On our first visit, the latter was nearing completion. They are now fully wrapped up, and beautiful digs styled with contemporary Malaysian design worth dreaming about. The residences house three to four bedrooms, a generous outdoor entertaining area, an infinity pool, and the front row are mere steps from the ocean. They also come with a private car park, chef and butler.
The one and two-bedroom villas circle a pretty lagoon. A separate master bedroom on the upper floor fosters privacy, while the light-filled living room opening up to a deck and private plunge pool makes me want to invite friends and family to join us.
Rooms are roughly 50sqm metres and feature a private balcony furnished with lounges and a ceiling fan. The top two floors look out over the resort and sea, providing a luxurious haven in all weather.
Much care is shown in the details with quality bath products in reusable pumps, an espresso machine, light and heavy robes, and soft yet supportive bedding. No matter which accommodation you choose, a sense of luxury is ever-present.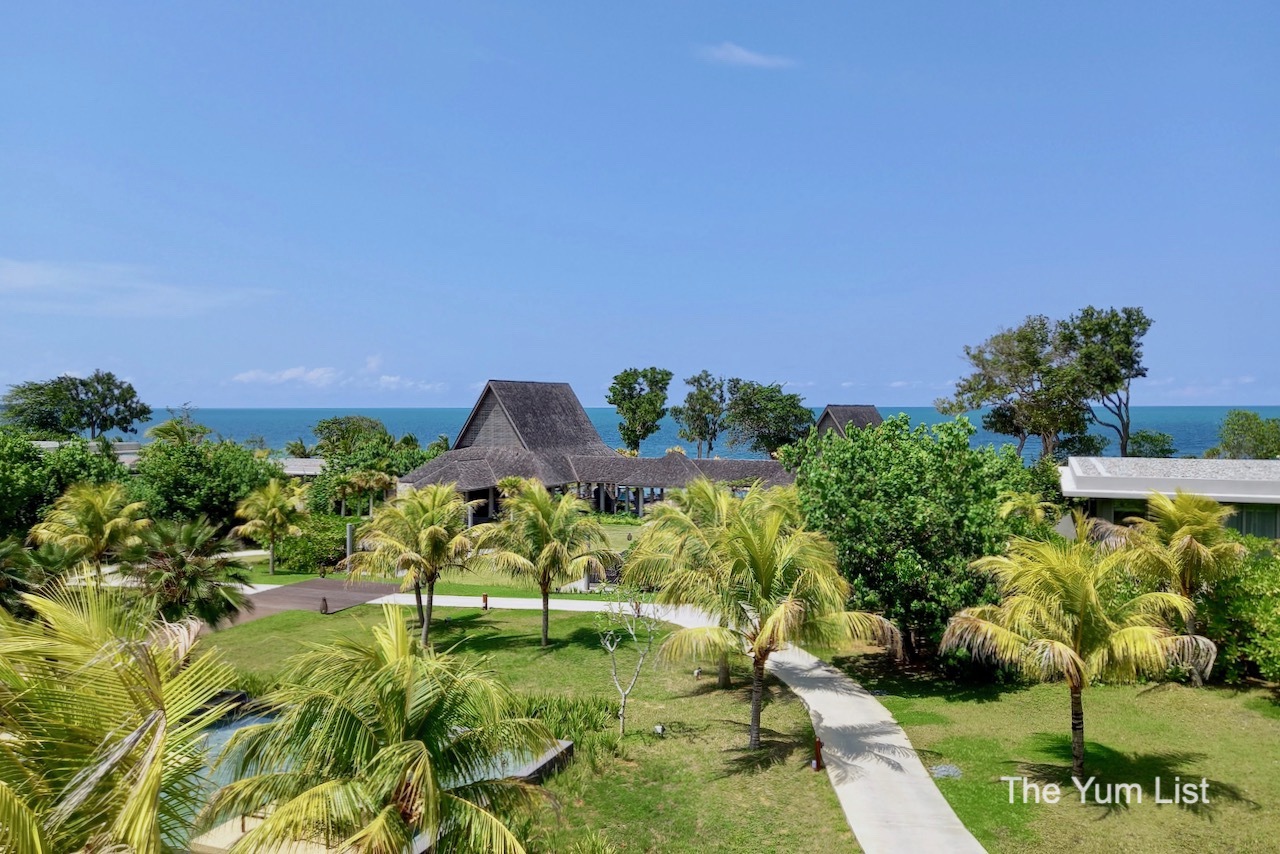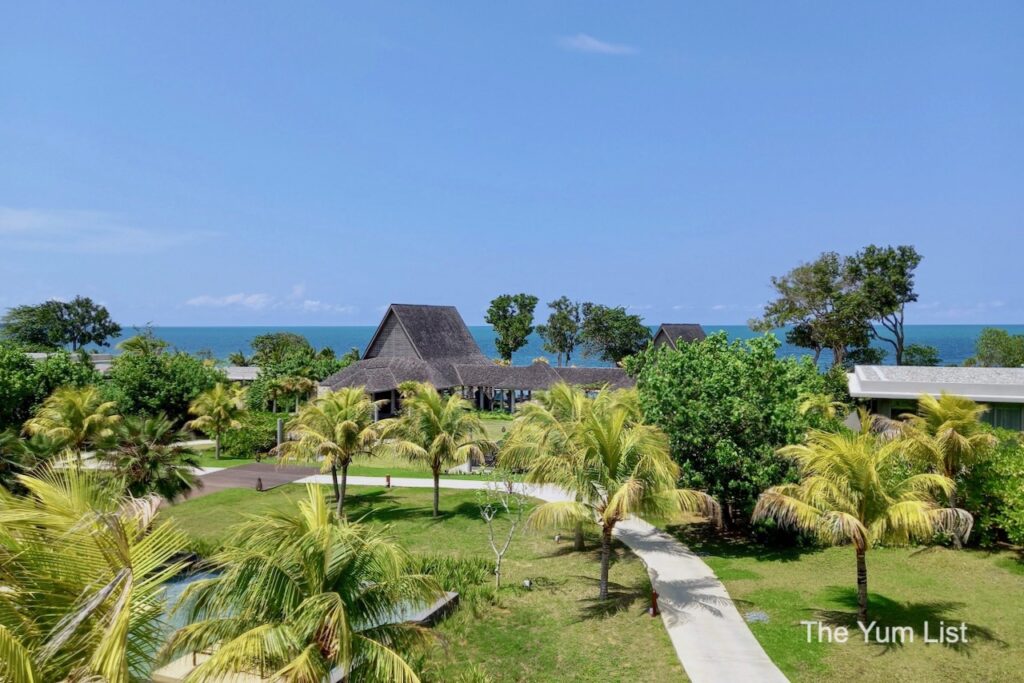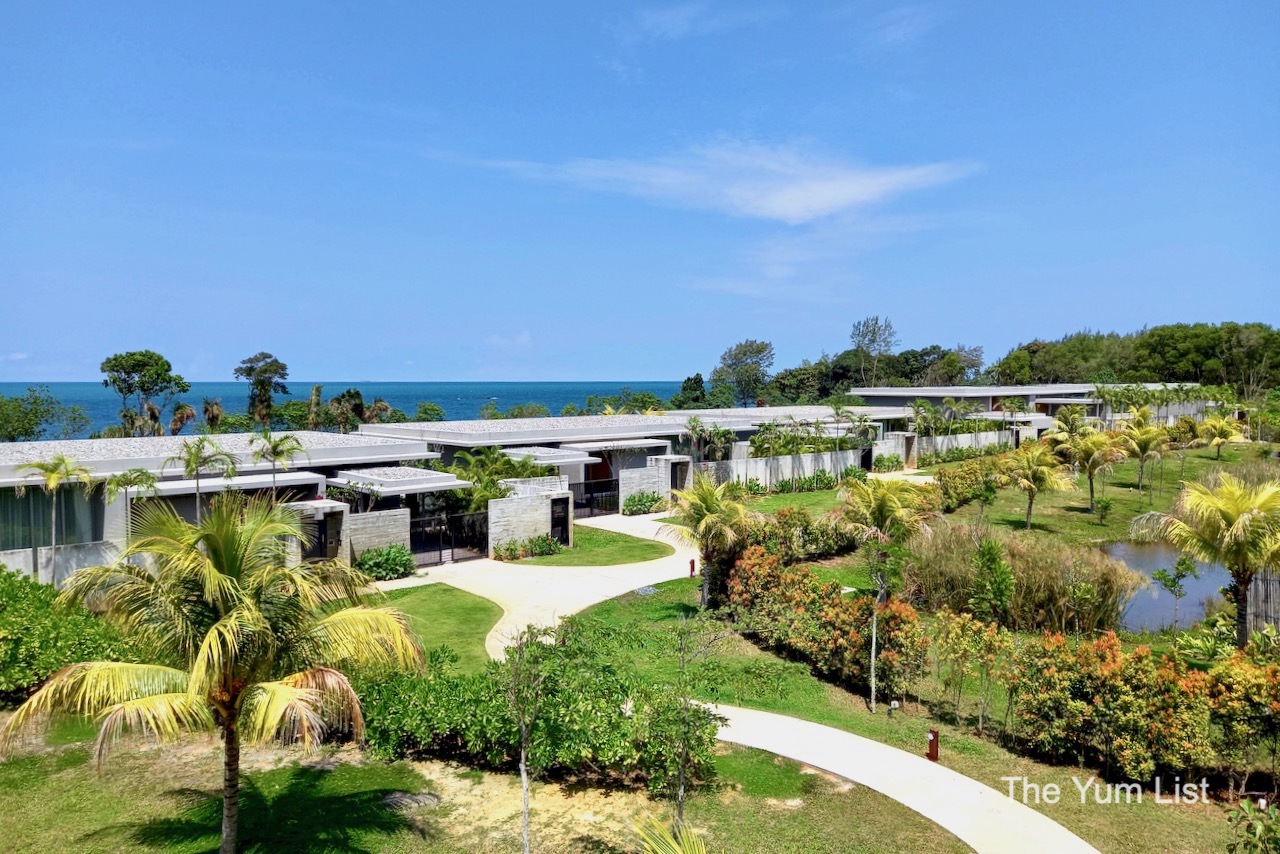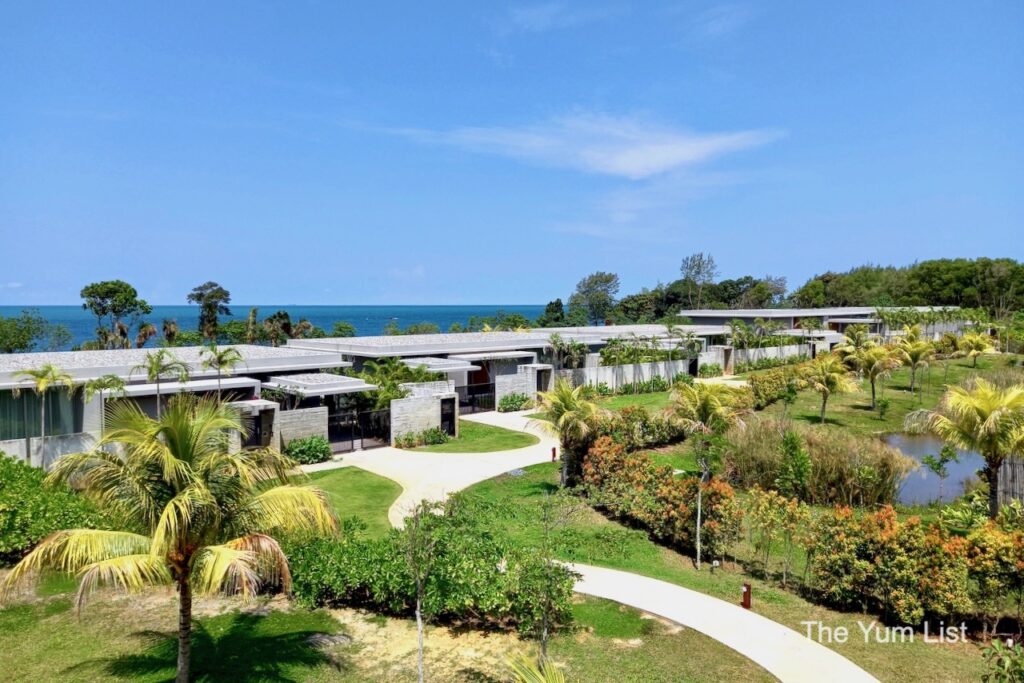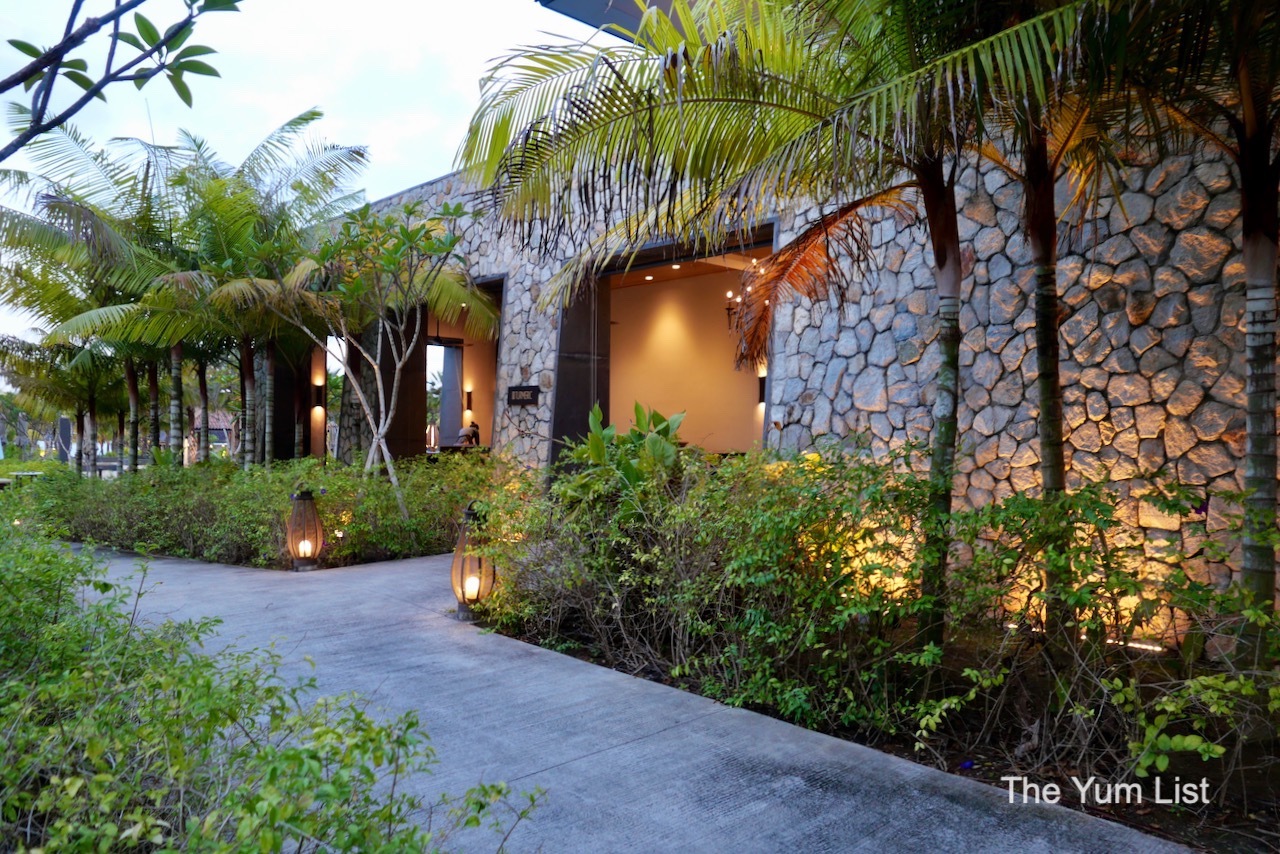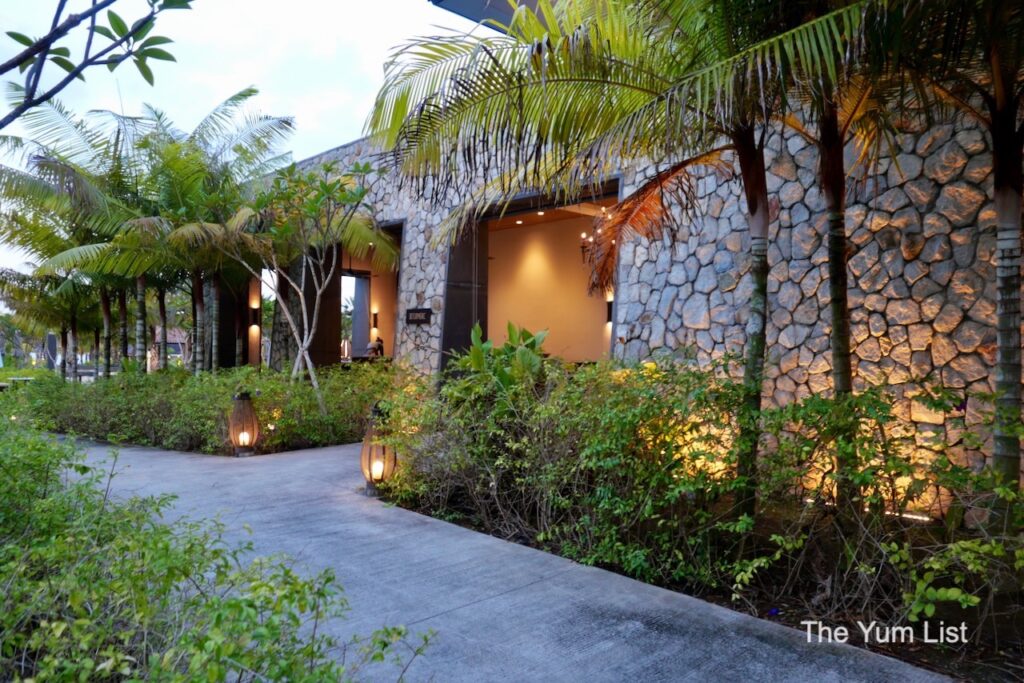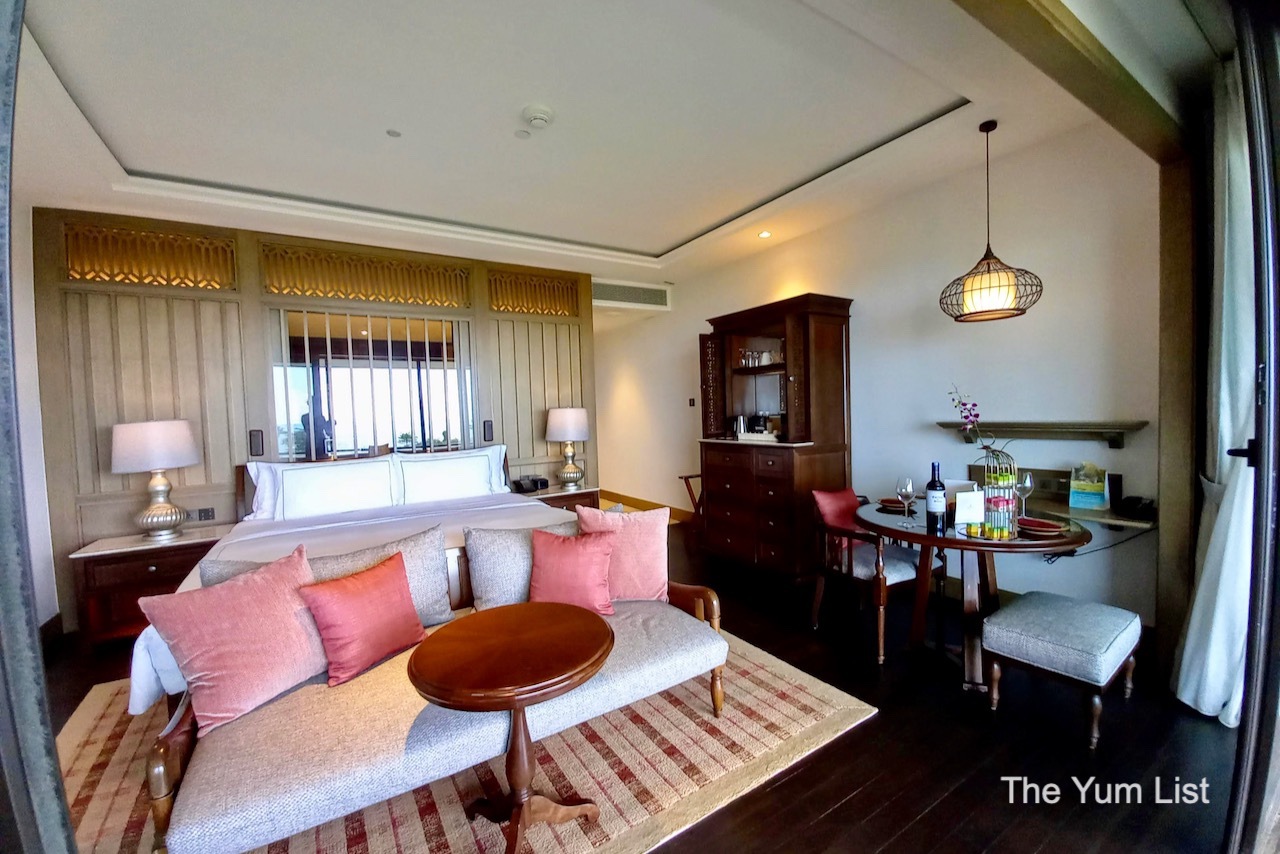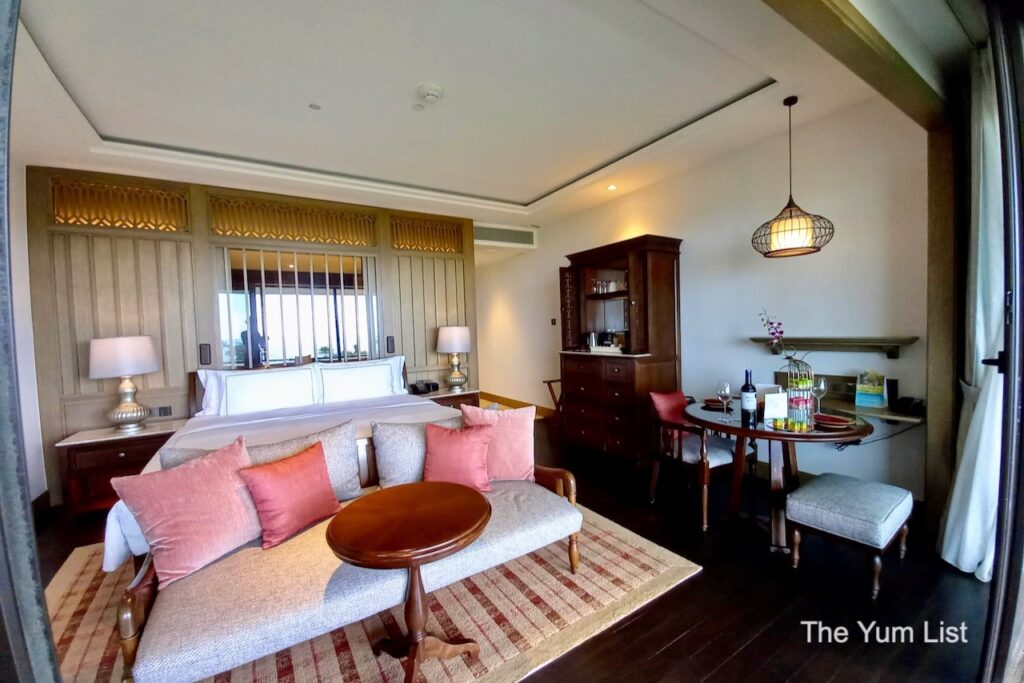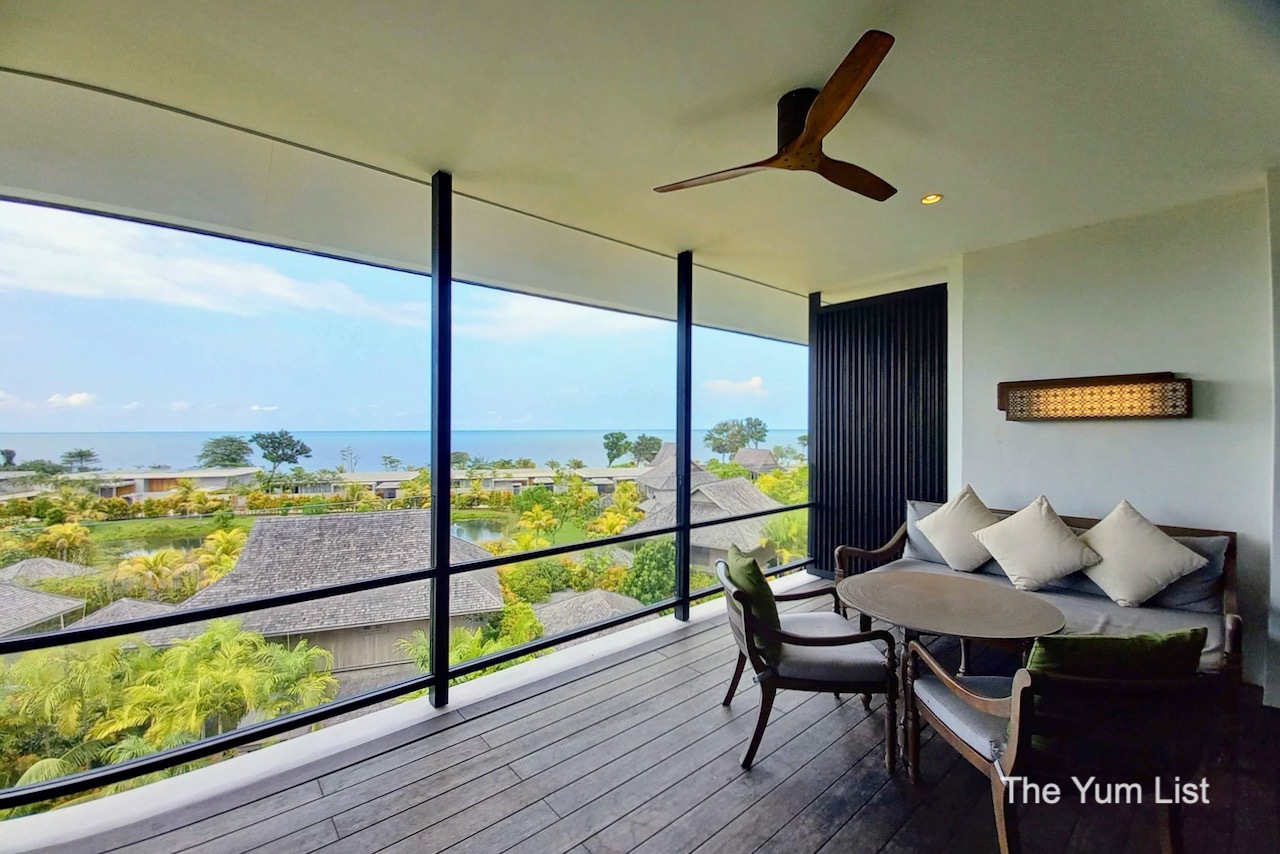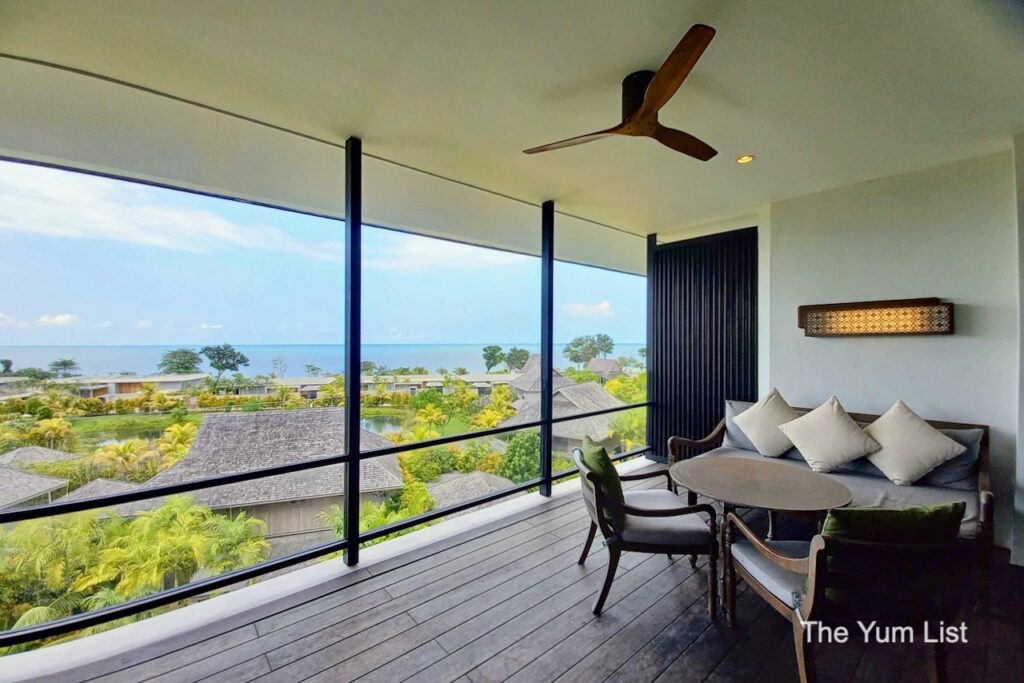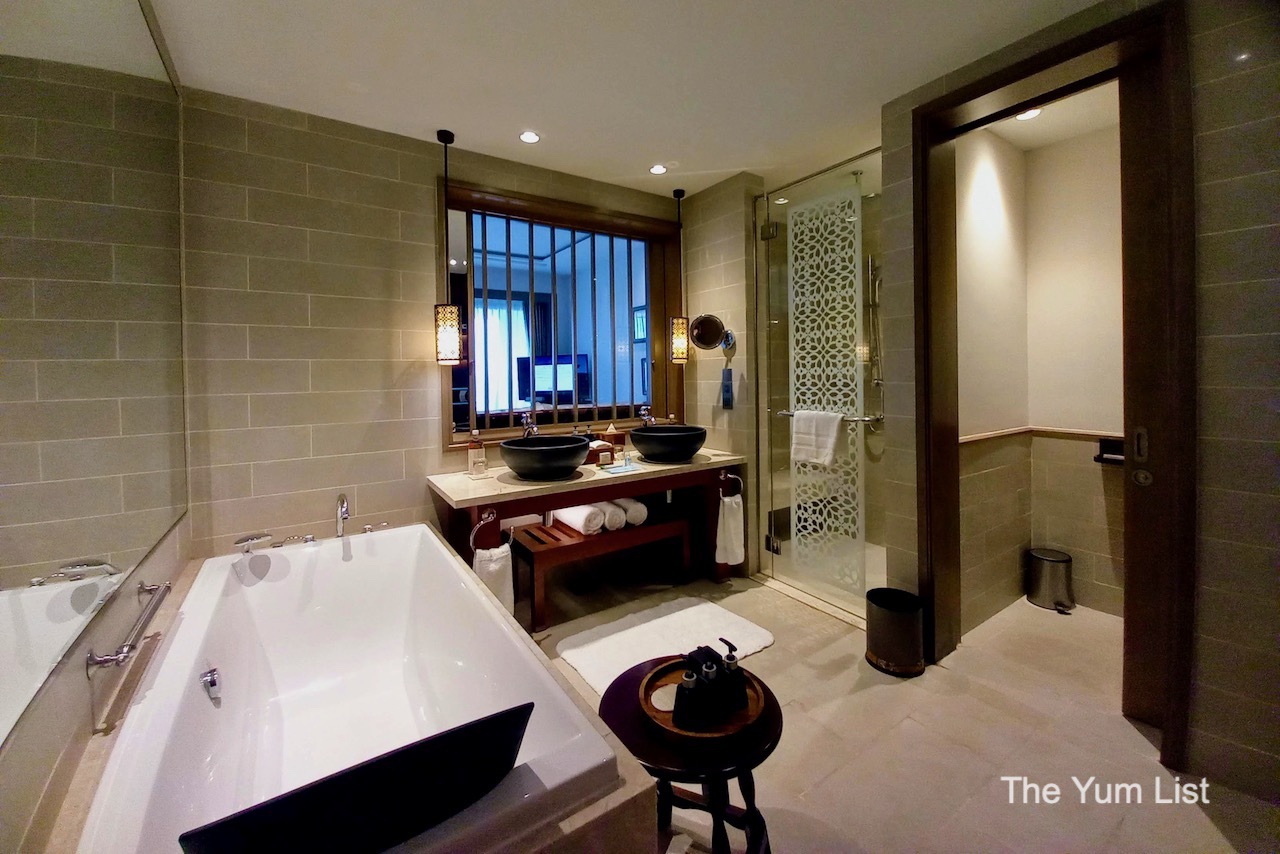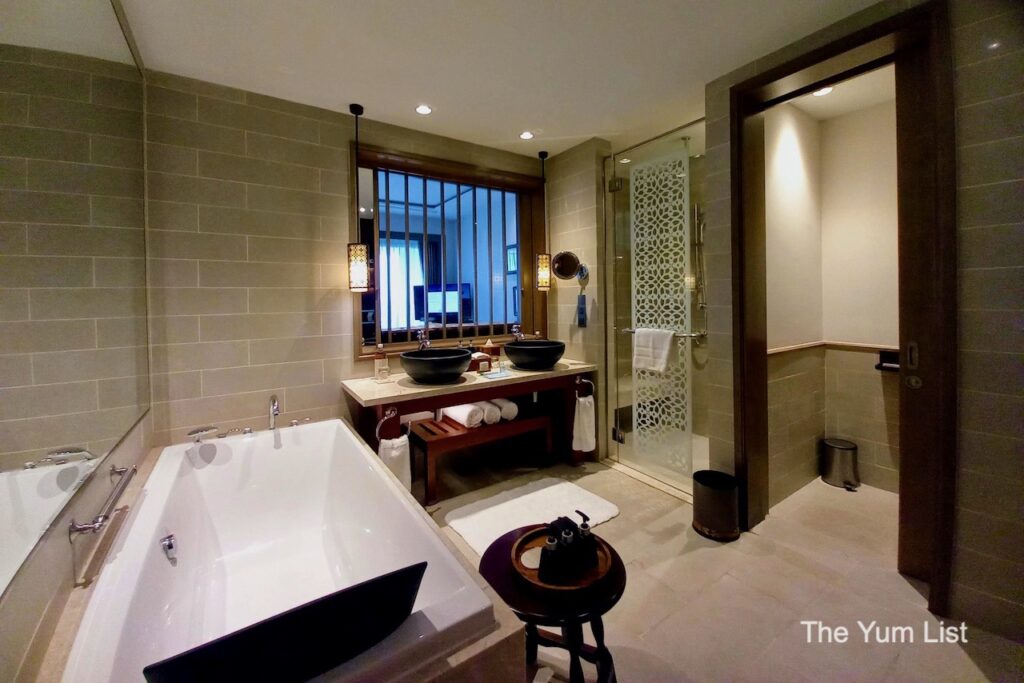 Facilities
This beautiful beach resort on Desaru Coast is residence to two enormous pools. The central courtyard is surrounded by day beds, lounges and deck chairs. The gentle sway of the giant swing bed by the pool lulls me into a lazy daydream. Then it's time for another dip and a shoulder massage, thanks to the streamed downpours coming from what resemble old-school street lamps around the edge. Closer to the beach, the second pool furnishes an infinity view down to the sand and sea. Bar service starts around midday when a tray holding iced water and a lavender-scented wet towel are delivered along with the menu. Later in the day, ice blocks made on local fruit juice also make the rounds.
You could also choose to hang on the beach with Anantara Desaru Coast Resort & Villas' line-up of sunchairs. There's a swing that's popular for selfies and a few giant trees shading some patches of the shore.
Benefiting from a separate compound to the resort it is housed in, Anantara Spa Desaru Coast is a haven of tranquillity and beauty. Enveloped in an intimate garden with its own entrance, guests are guaranteed privacy and peace. The international-standard spa features a compilation of bespoke, luxurious and holistic massages, facials and body treatments. It's just as well suited to an express beauty treatment as it is to a half or whole day spa journey. Read more about the spa here.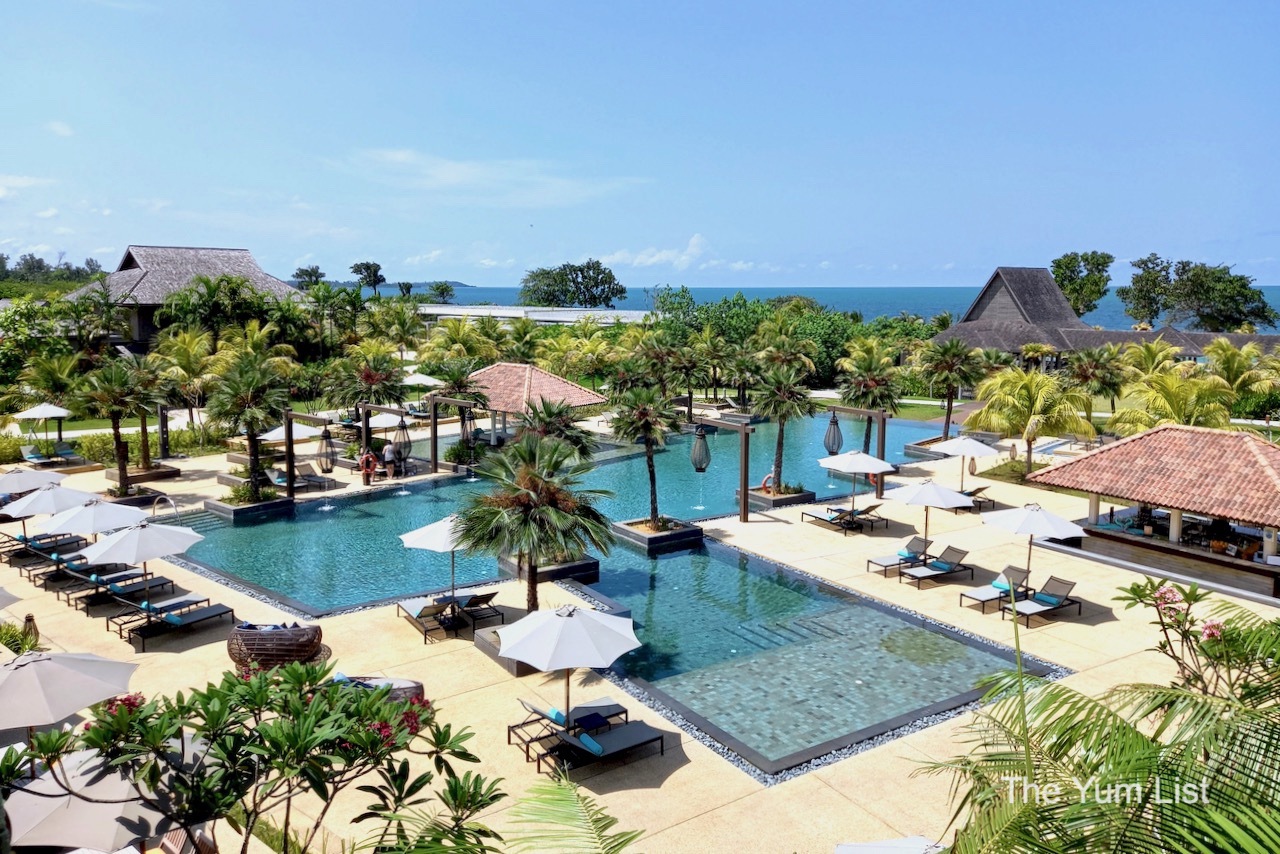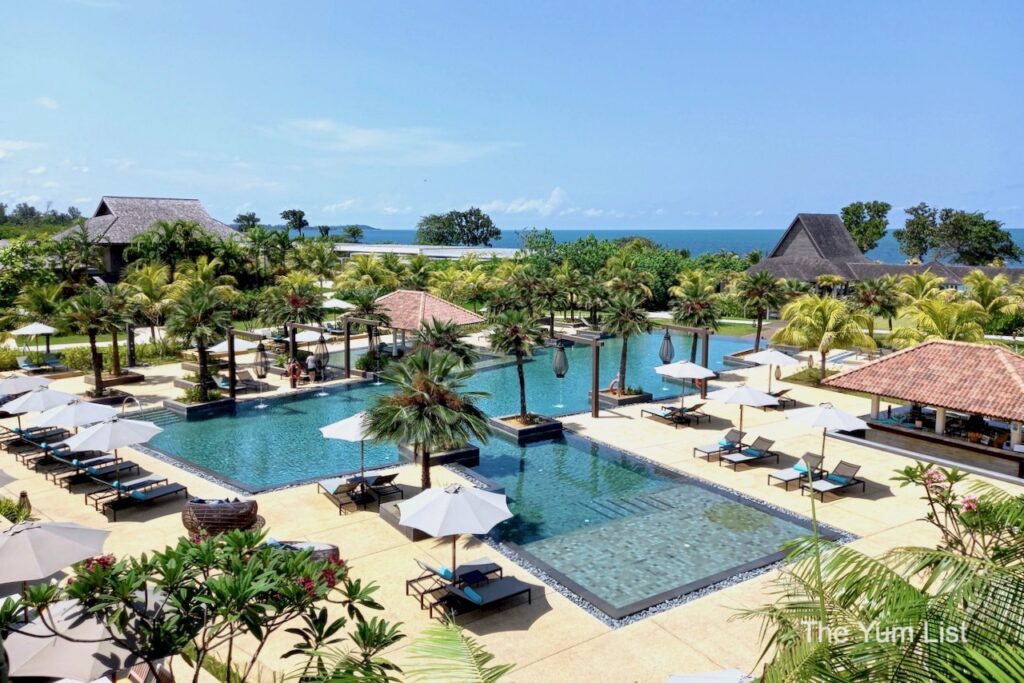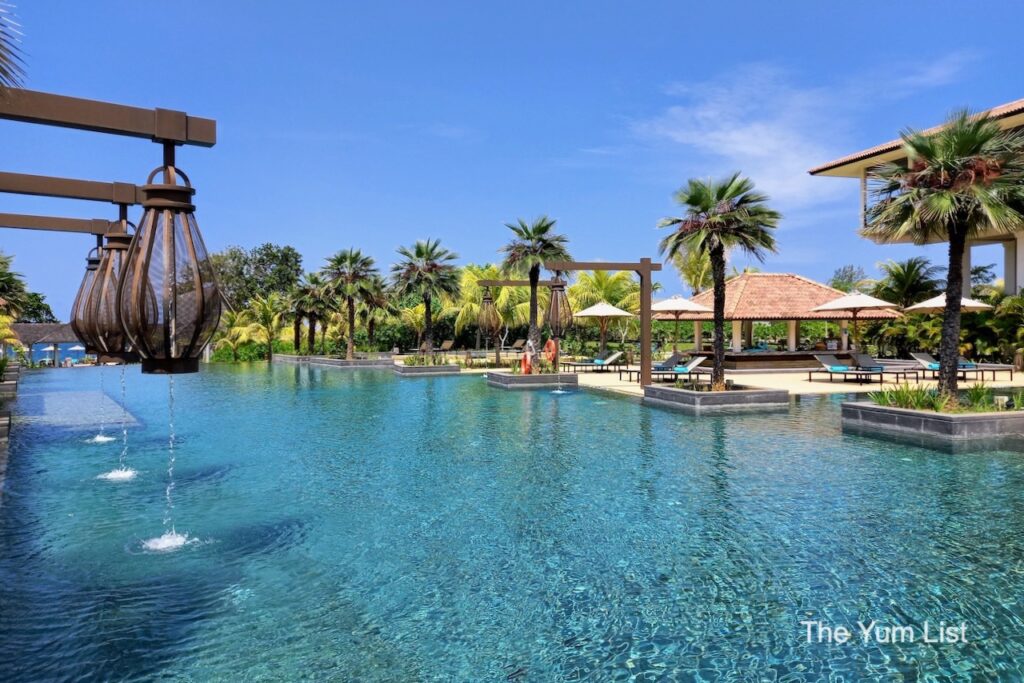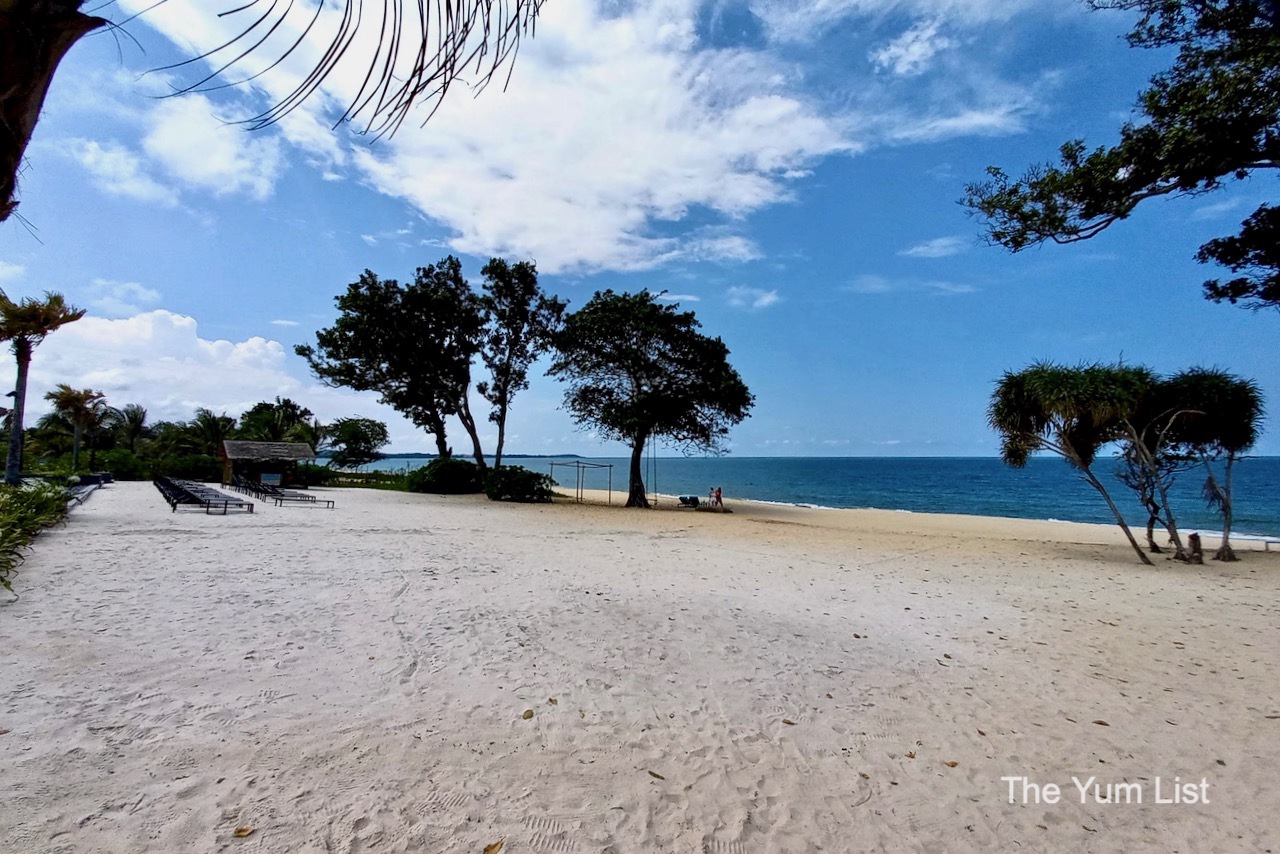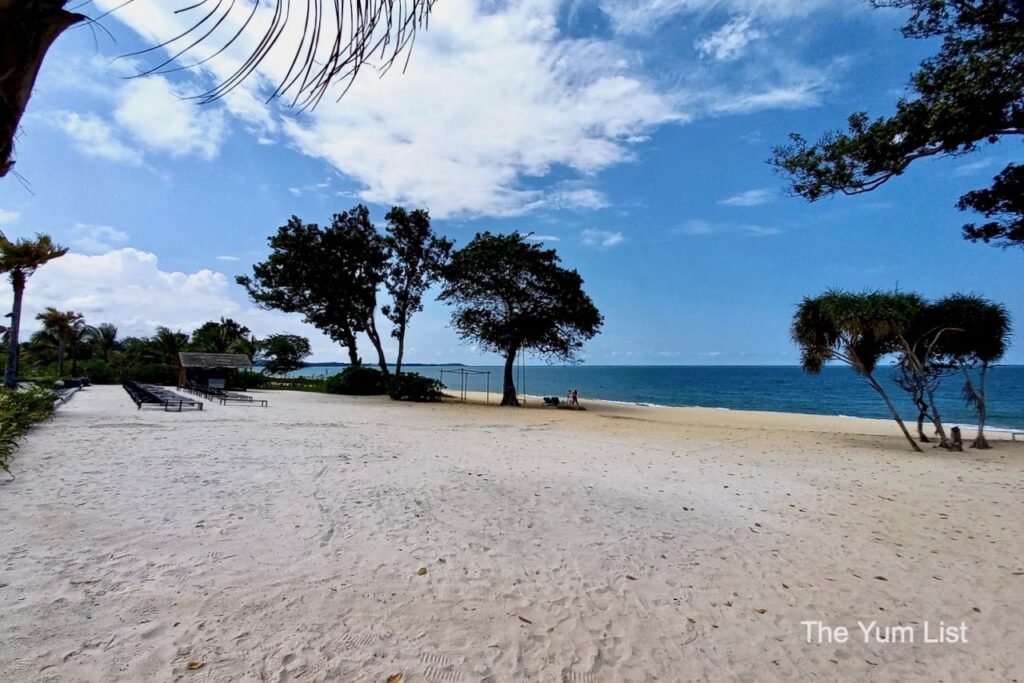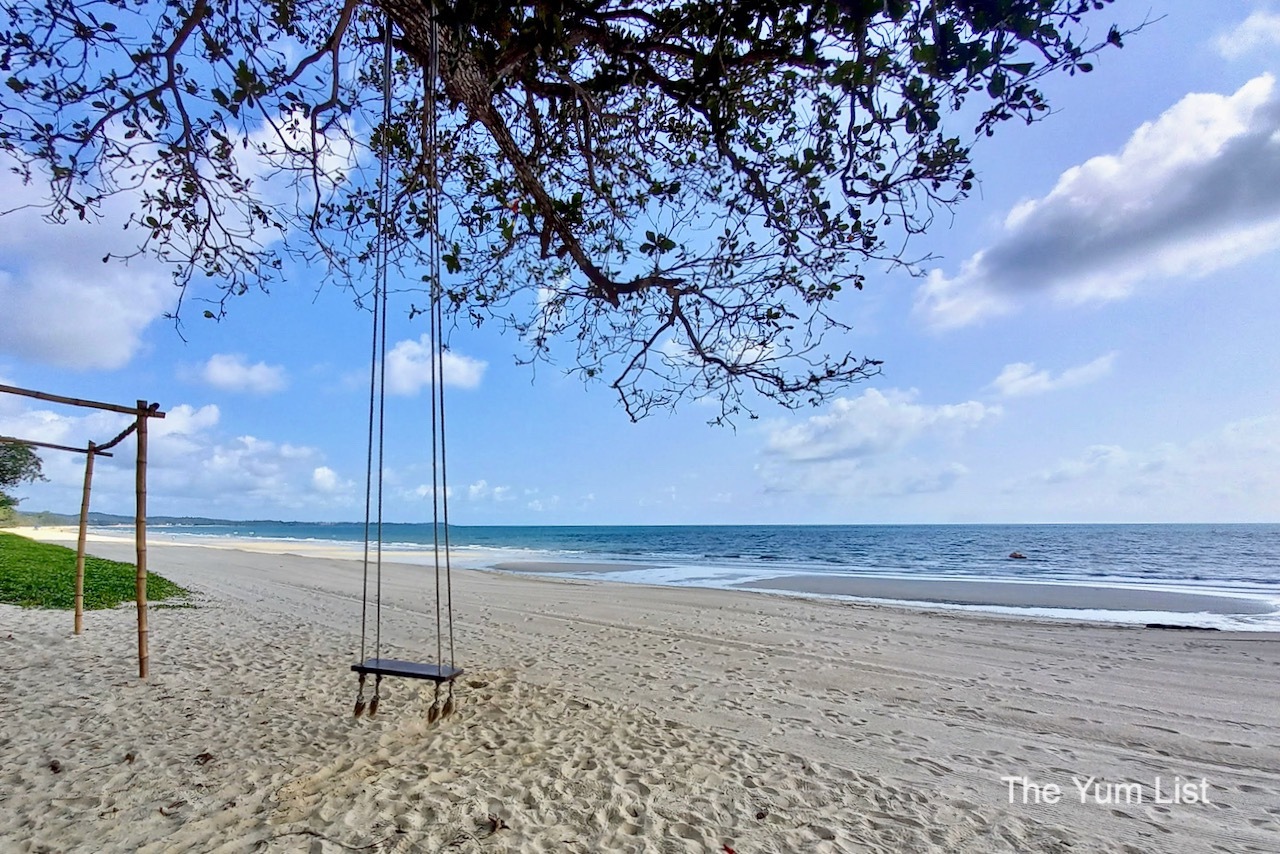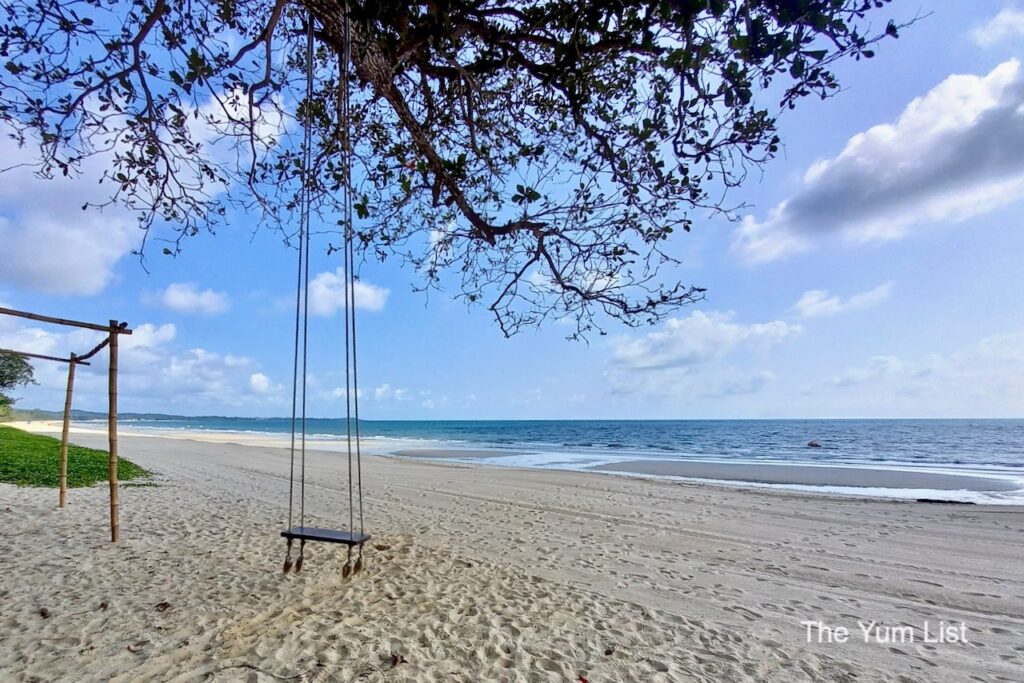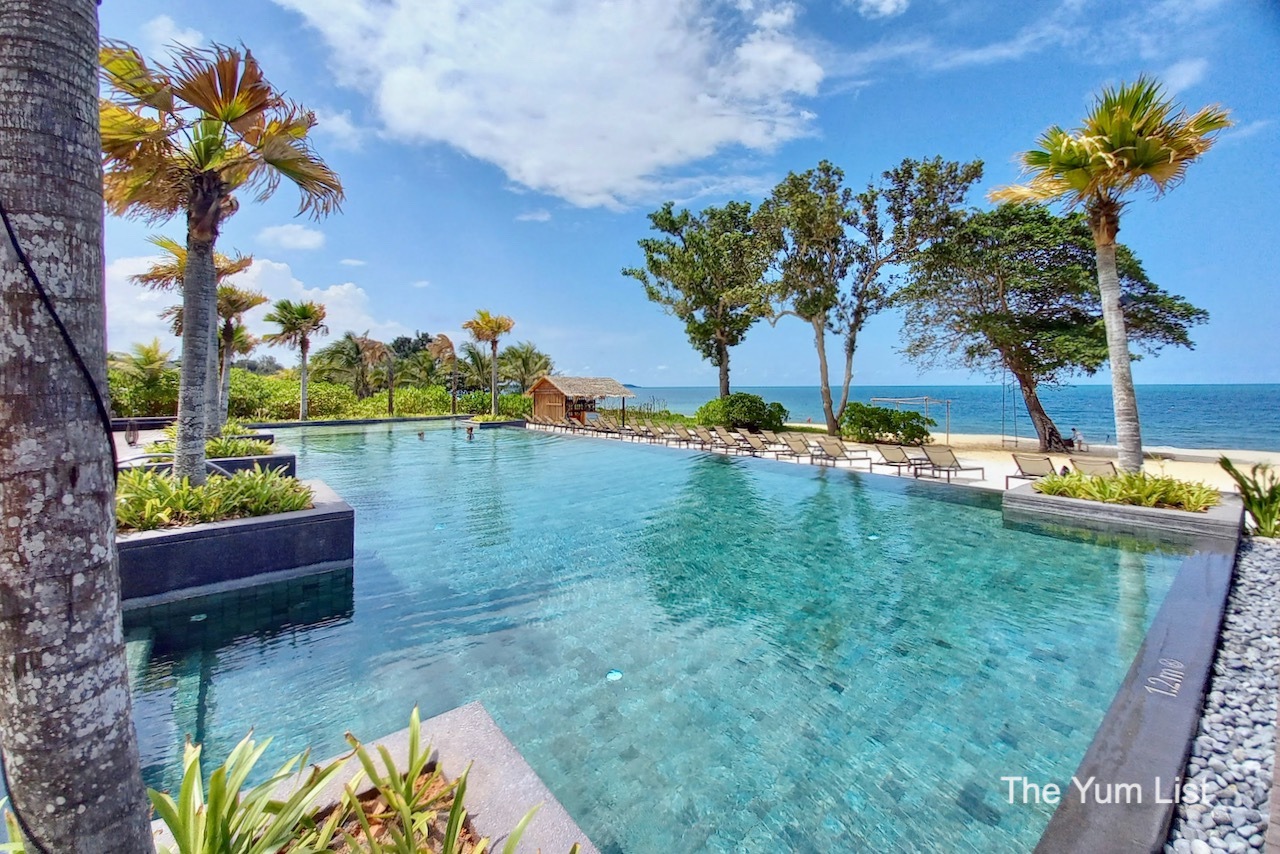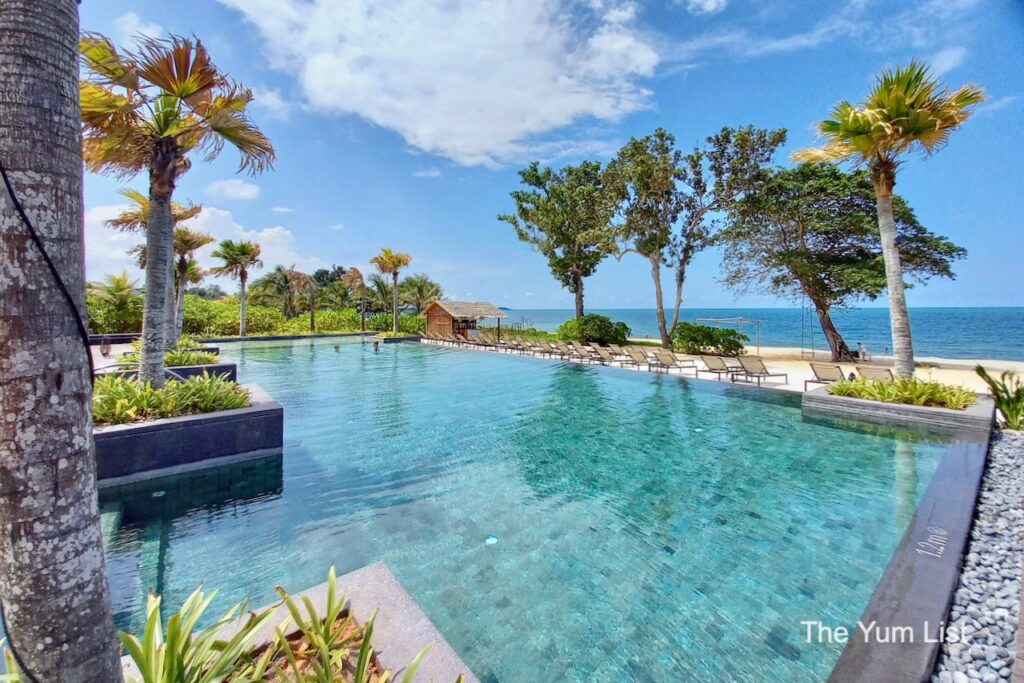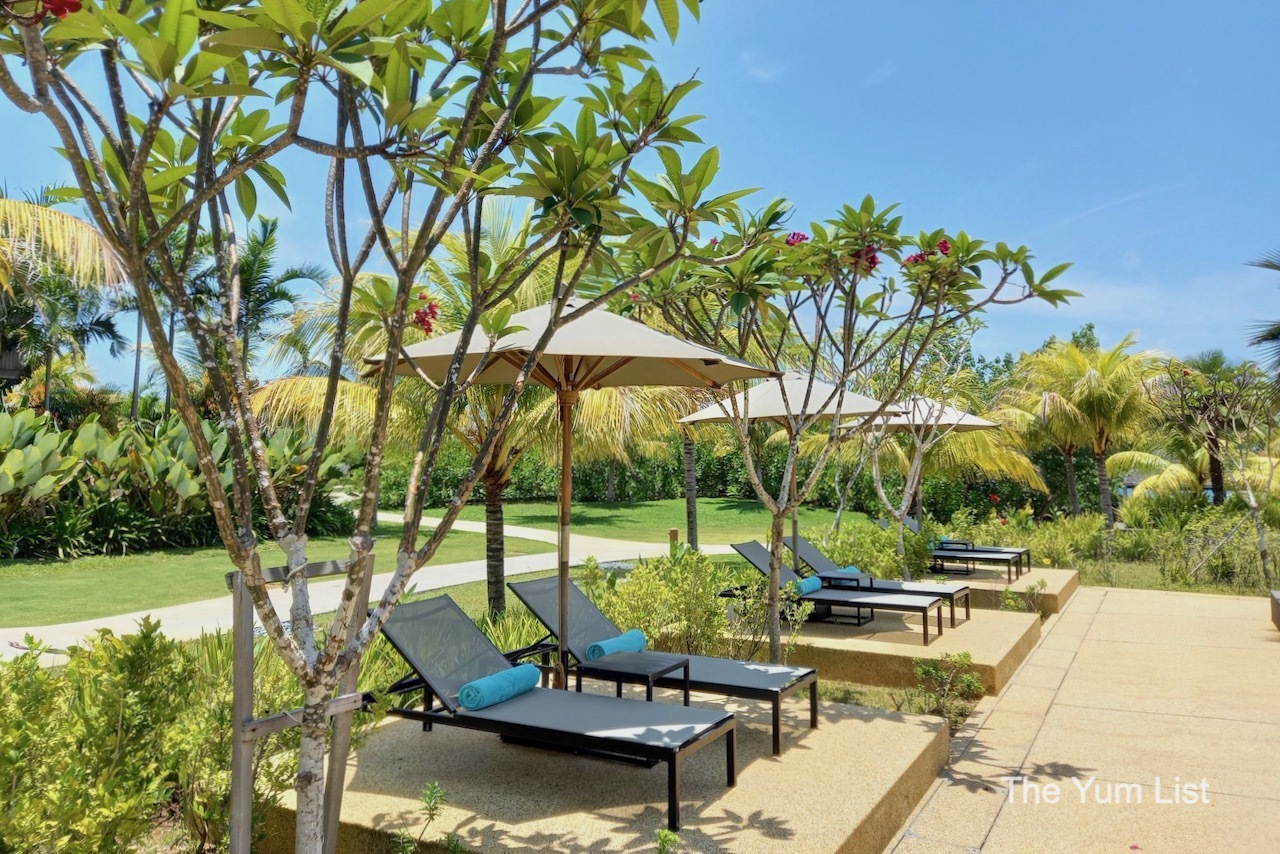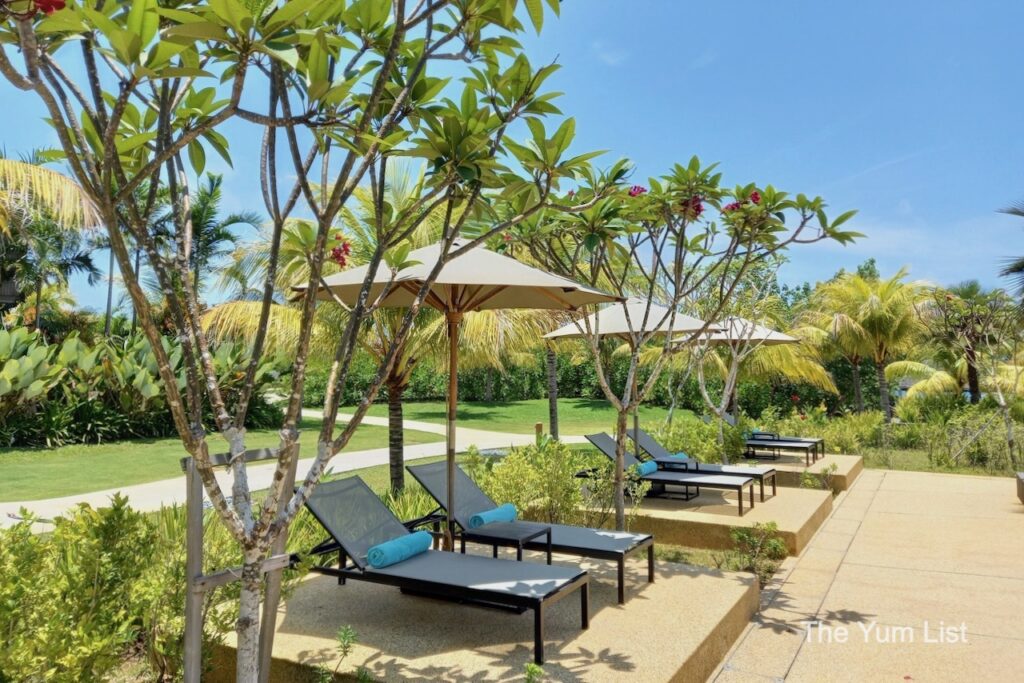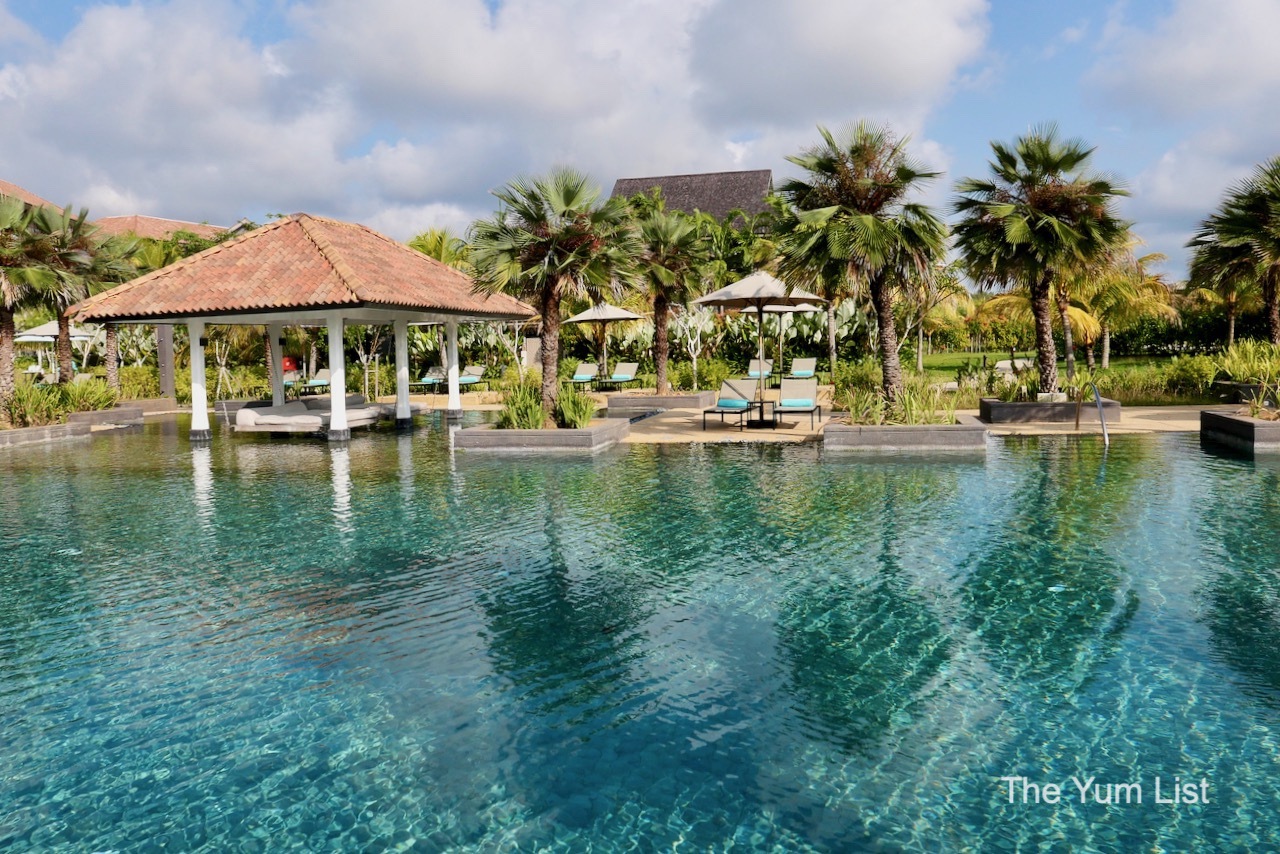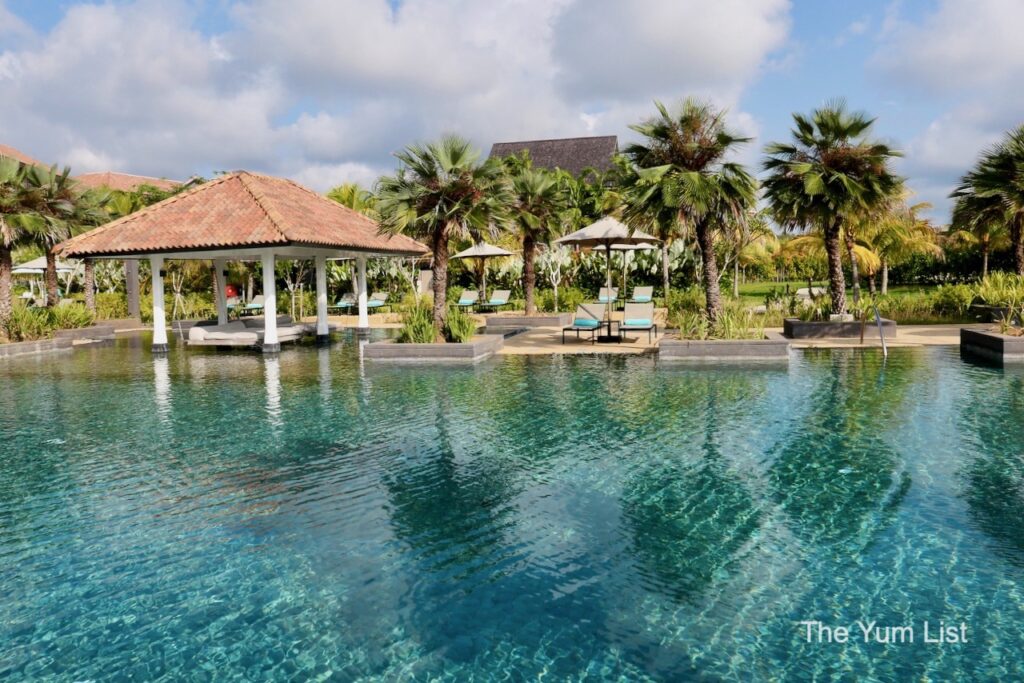 Food and Beverage
Turmeric and Sea.Salt.Fire are this Desaru Coast beach resort's main dining restaurants. Additionally, three bars – Lagoon Pool Bar, Observatory Bar & Infinity Bar – ensure you are never thirsty.
Turmeric is the resort's all-day-dining restaurant offering a buffet breakfast, ala carte menu, cooking classes and various themed buffets. Inside, cooled by air-con, is the best place to watch the action from several open kitchens. Outside, though, is our love. The covered and fanned patio overlooks the resort's spectacular pool. During the day, it's blue on blue on blue, as the pool leads out to the sea and onto the horizon and deep blue sky. At night, gentle up-lighting illuminates the palms and reflects off the water's surface.
If you're smart, you'll go to breakfast before 8:30 am or after 9:30 am to avoid the peak hour. This way, you'll have your pick of outdoor seats with a cool breeze drifting in off the pool and blue and green views as far as the eye can see. Breakfast is a series of stations with ready-to-eat food and live stations cooking up eggs, making coffee and squeezing fresh juice ala minute. My morning preference is for wholesome western comforts – eggs, fruit, wholemeal sourdough, and lots and lots of coffee. I have a choice of almond and soy milk as dairy alternatives, which also makes me happy. The local range of recipes looks fresh and tasty. Roti canai, curries, noodles – guests wanting Asian flavours are also spoilt for choice.
Keeping things exciting, the team at Turmeric also put on various themed buffets. We're excited to be here for the Thai-laysian evening, featuring spice, spice and more spice! Our arrival is greeted by the smell of a smokey barbecue. A chef cooks up red meat, poultry and seafood to order with the condiments of your choosing. Inside, we find row upon row of Malaysian and Thai recipes – some ready-to-go, others prepared on the spot.
Many are excited by a buffet, but Sea.Fire.Salt with its ala carte beach-side dining is more our preference. Anantara Desaru Coast Resort & Villas' seafood grill restaurant is lovely any time of day. However, to make the most of the weather and creatures, we recommend starting with drinks around sunset and continuing your meal into the evening. You'll benefit from cool ocean breezes and food-loving insects magically disappearing after dusk.
Really, anything off the grill is recommended here, but if you have limited stomach capacity and need to fine-tune your order, don't go past the mixed seafood grill served on a block of pink Himalayan rock salt. Pair it with a glass of bubbly or nicely chilled white, and you have a recipe for happiness.
If you're staying over a weekend (and here is very good reason to do so), Sea.Salt.Fire puts on a fabulous Saturday brunch. There's live DJ music, free-flow ala carte orders and booze, and oh, those magnificent views. Read more about Anantara's Saturday brunch here.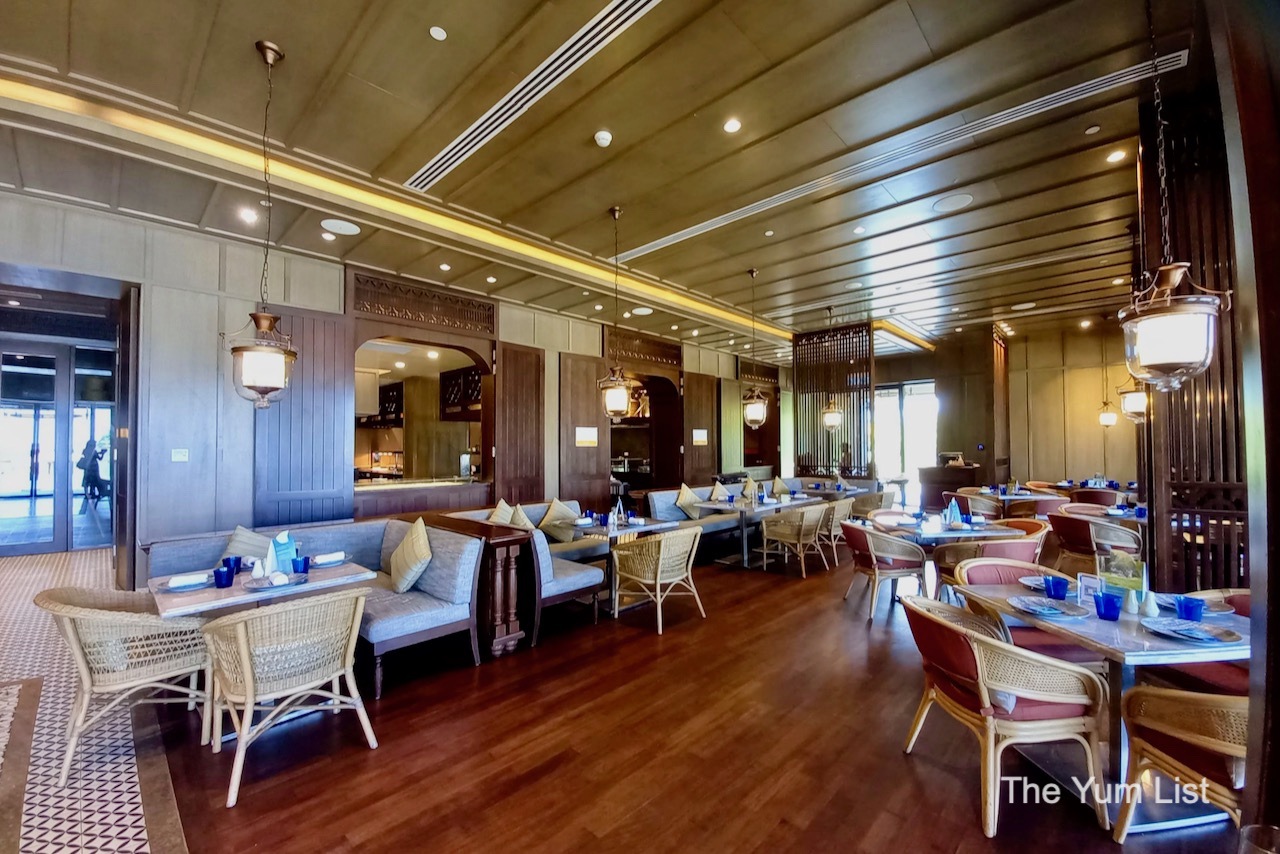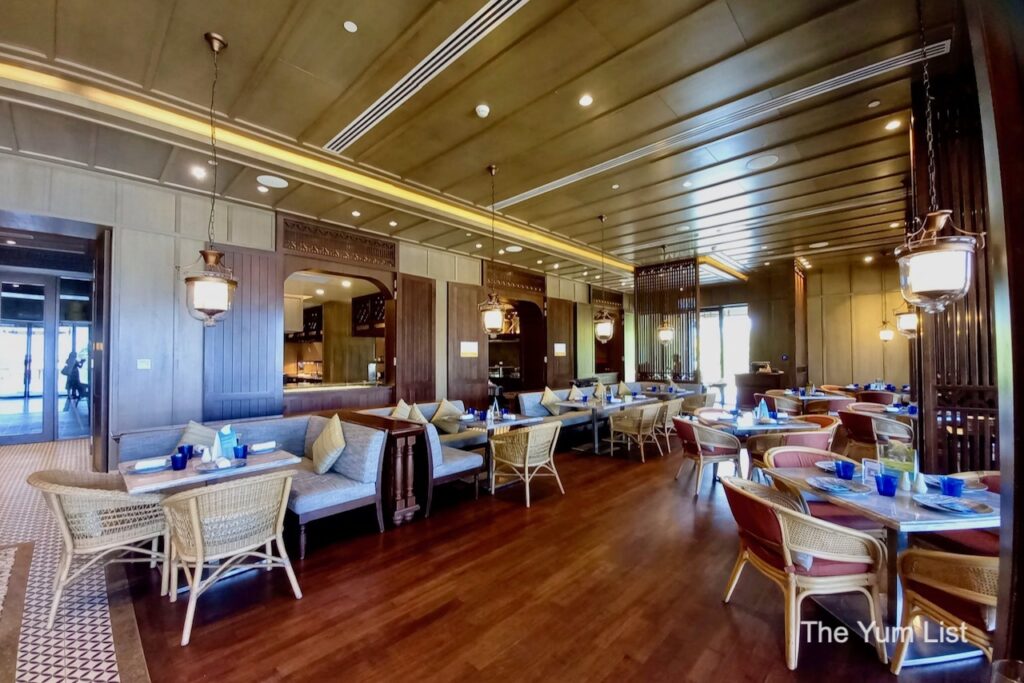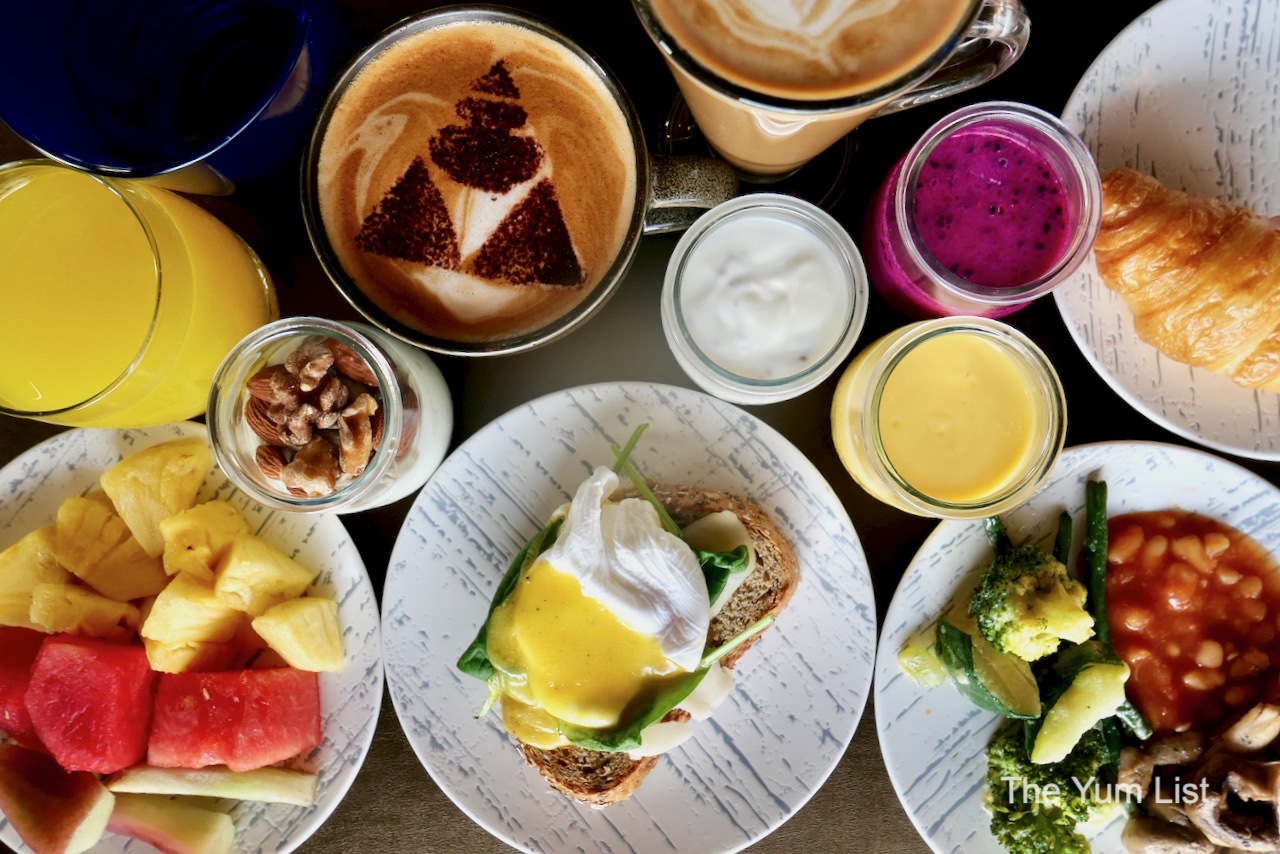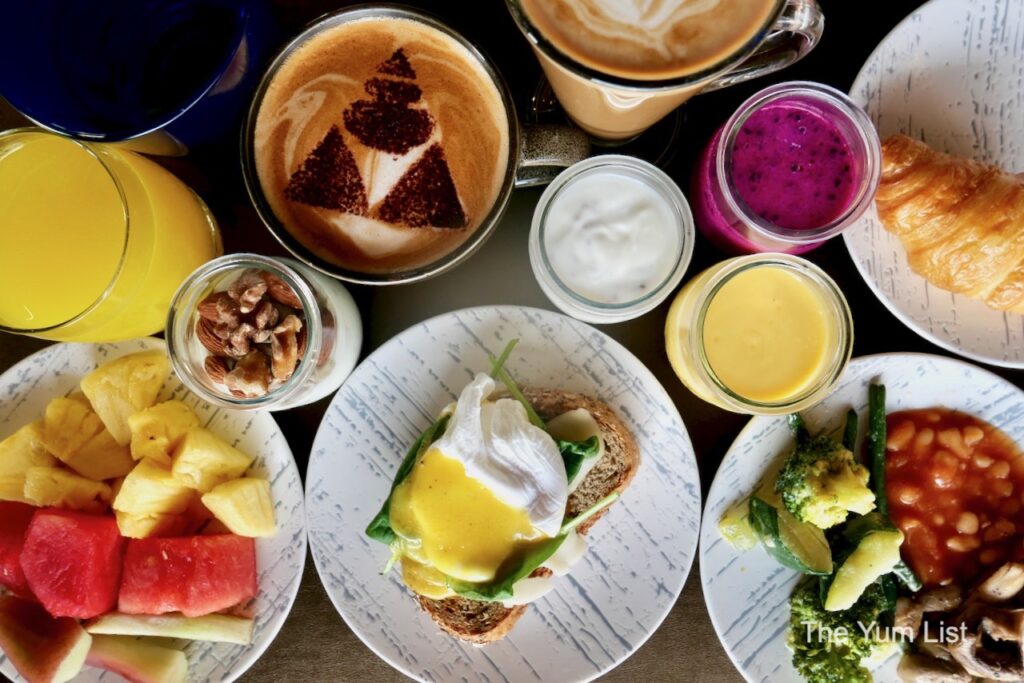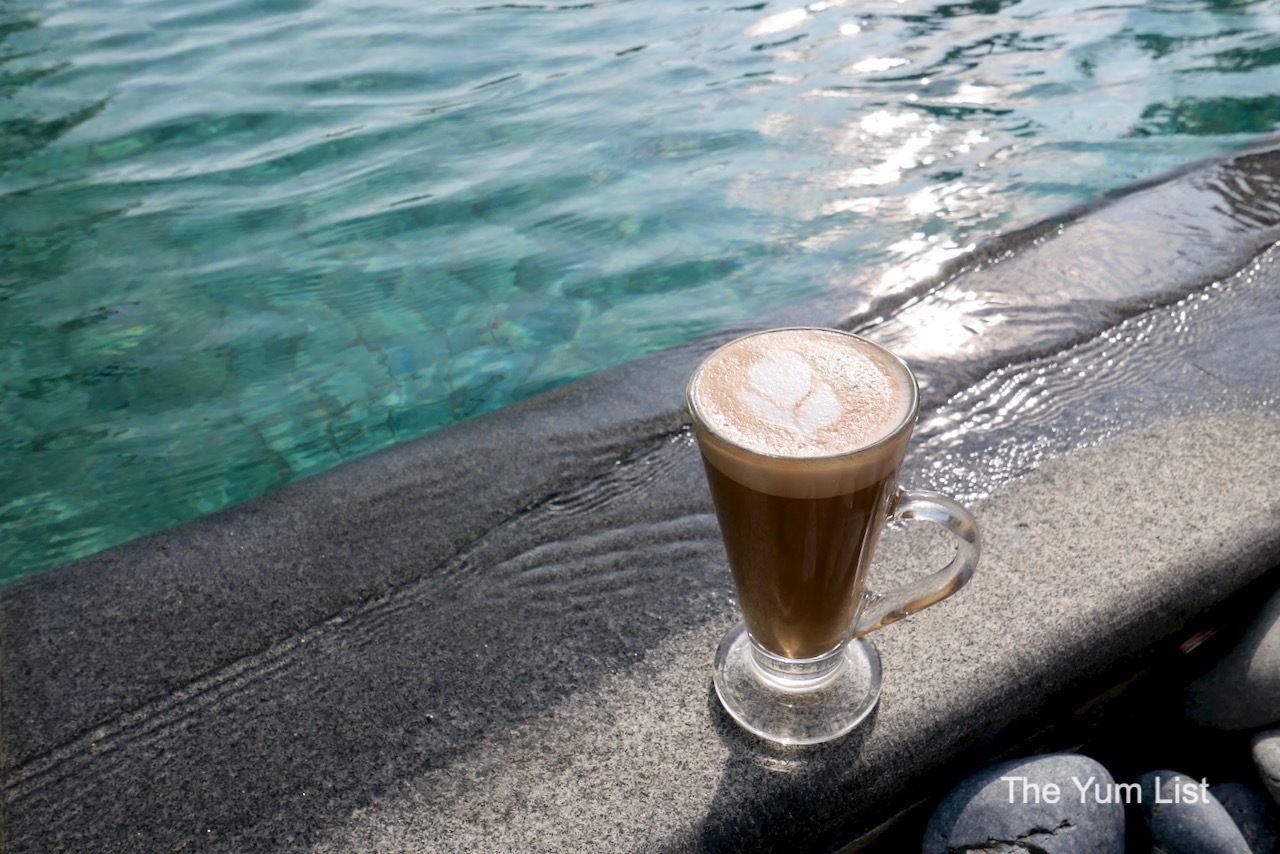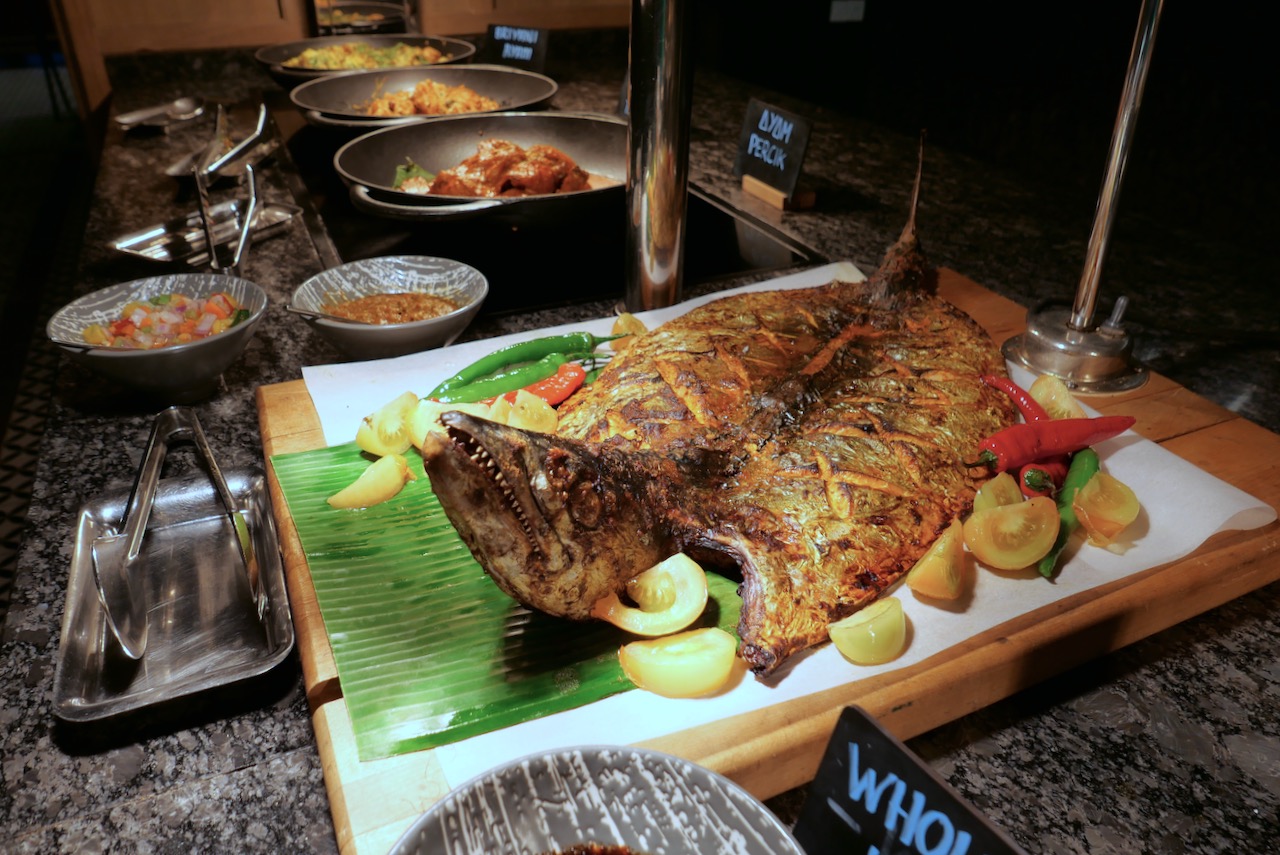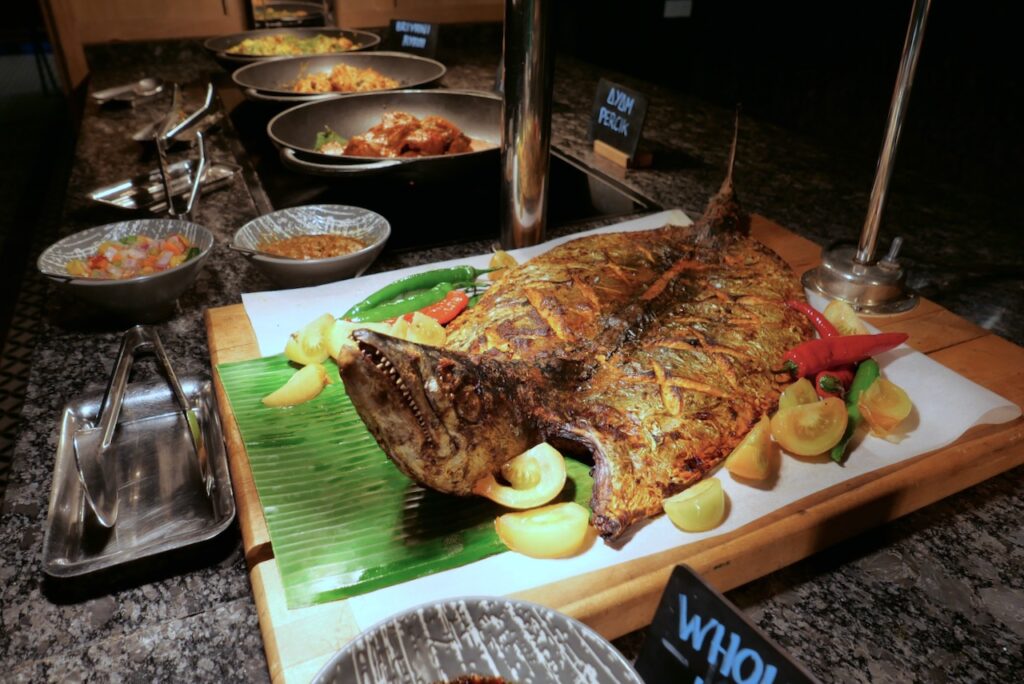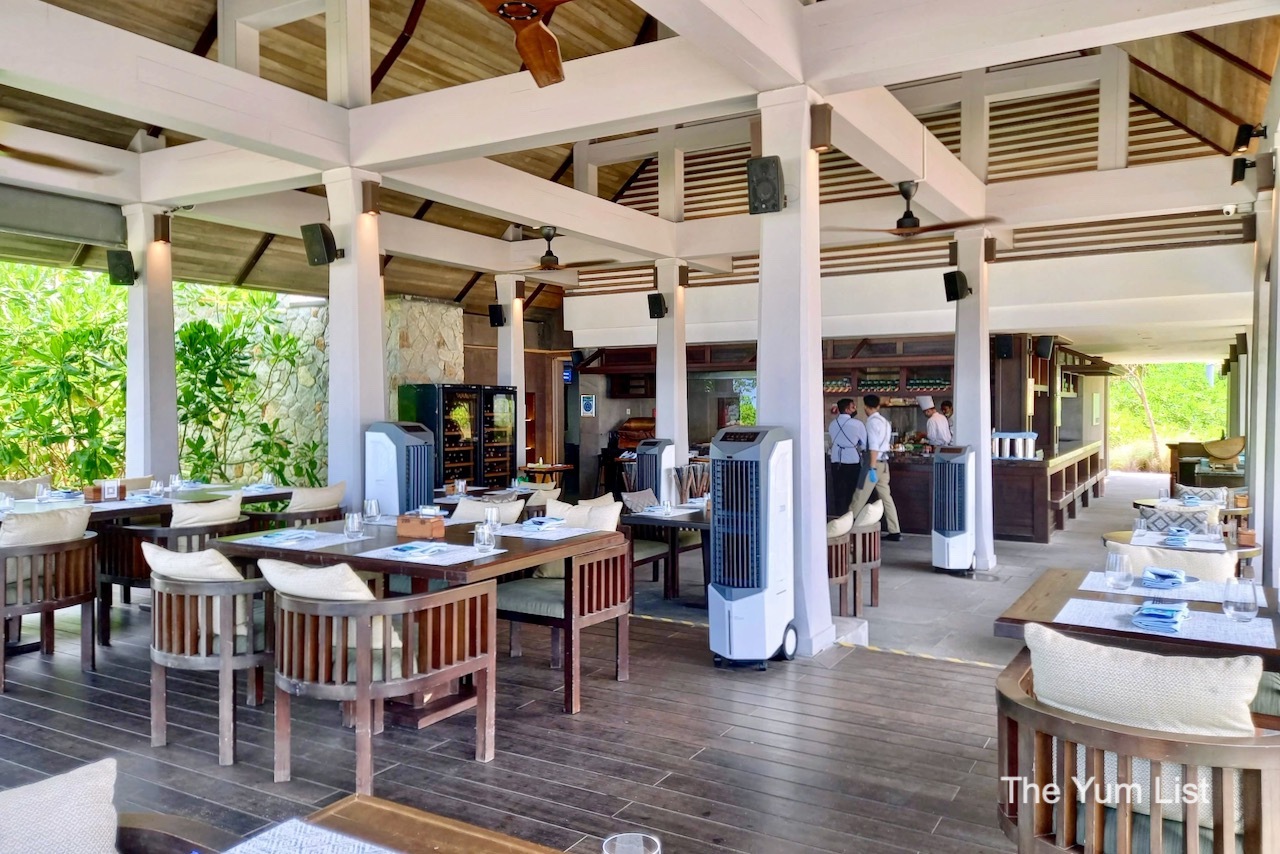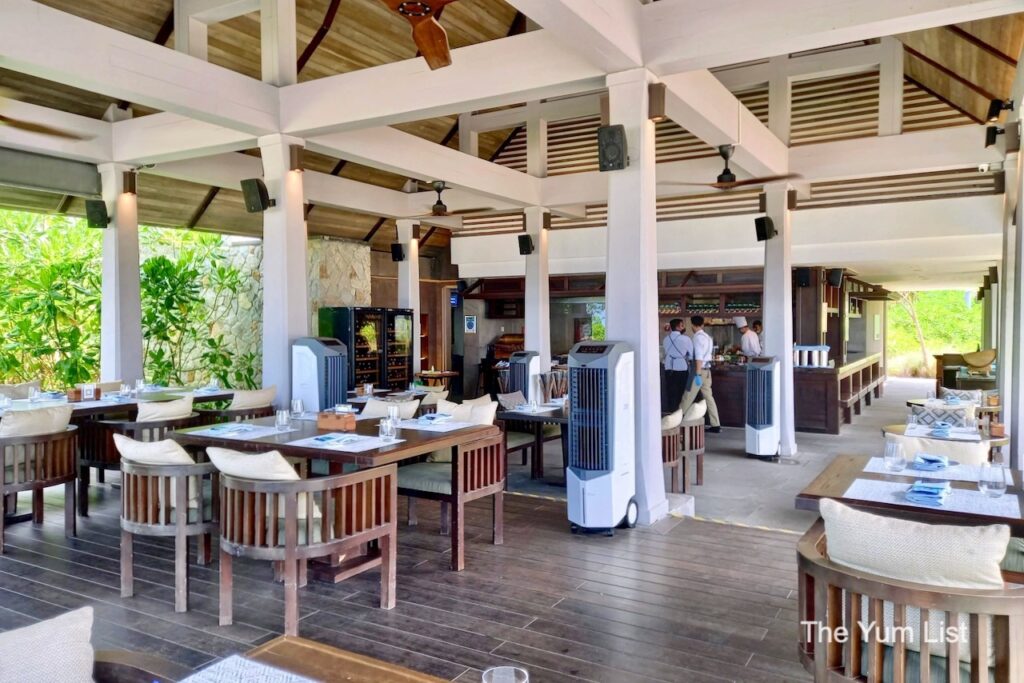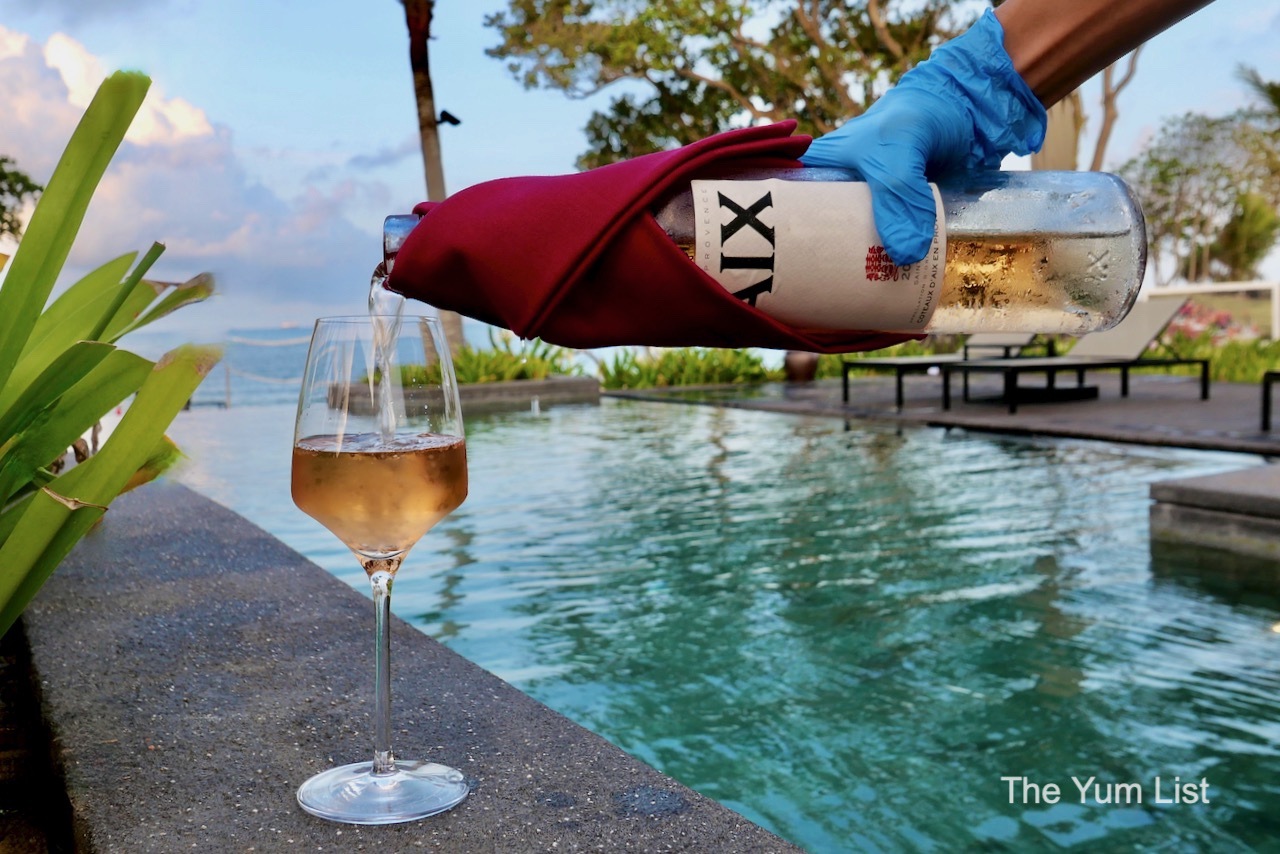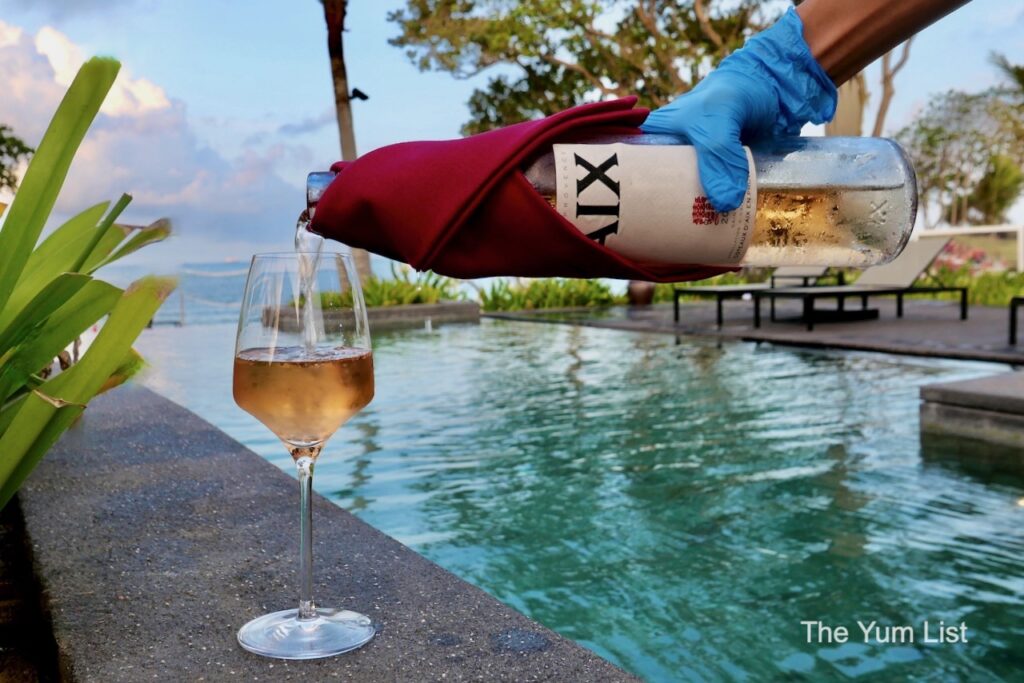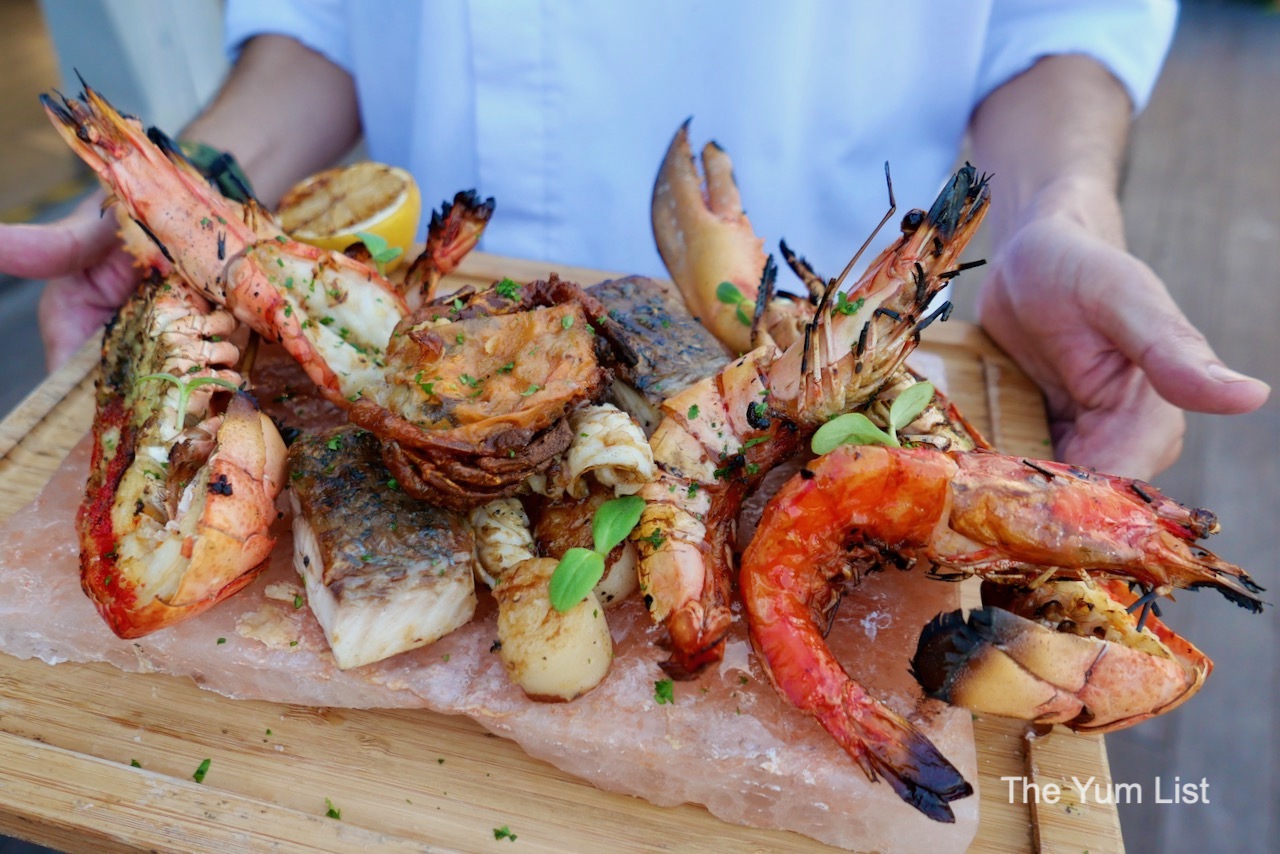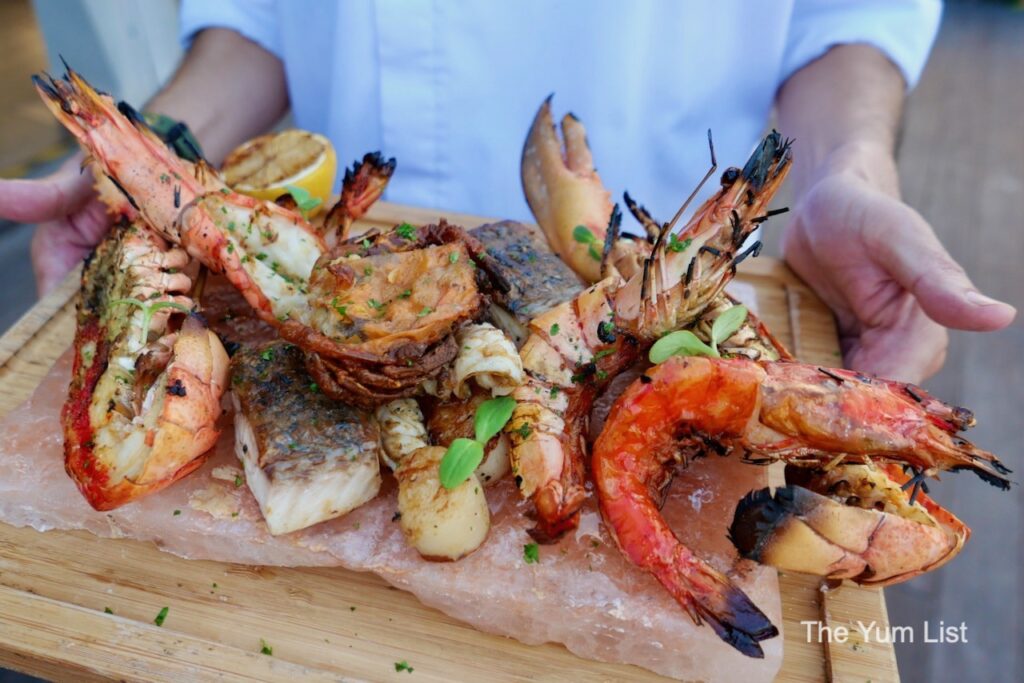 There are some instances when I feel ready to return home after a few days' getaway, but this Desaru Coast beach resort has a stronghold. We maximise the moments, pushing the minutes later and later for our departure. This was my second stay and I certainly hope it won't be my last.
Reasons to stay at Anantara Desaru Coast Resort & Villas: direct beach access; beautiful grounds; high-quality rooms with premium fittings; fabulous beach-side restaurant; gracious service.
Anantara Desaru Coast Resort & Villas
Persiaran Pantai, Desaru Coast,
81930 Bandar Penawar, Johor, Malaysia
+60 7 828 0888
www.facebook.com/anantaradesaru
Find more recommendations for Desaru Coast here and stay up-to-date with the latest gourmet and travel recommendations for Malaysia here and here.