Craft Cocktails Kuching – serving cocktails fancier than you are
Monica Tindall
Malaysia is full of surprises, and Borneo has proven again and again to hold some of the best-kept treasures. This time the gems are in the form of craft cocktails, shaken, built and stirred by ace mixologist Keppel Albert at Cove 55 just outside of Kuching.
We met Keppel four years ago during our first stay at Cove 55. We were delighted and amazed that such quality craftmanship was coming from a seemingly out-of-the-way, 10-room resort a half-hour drive from Kuching. Honing his craft in several of the city's bars, Keppel now curates his own menu at the Sea Deck using refined techniques and the bounty of Sarawak's local produce.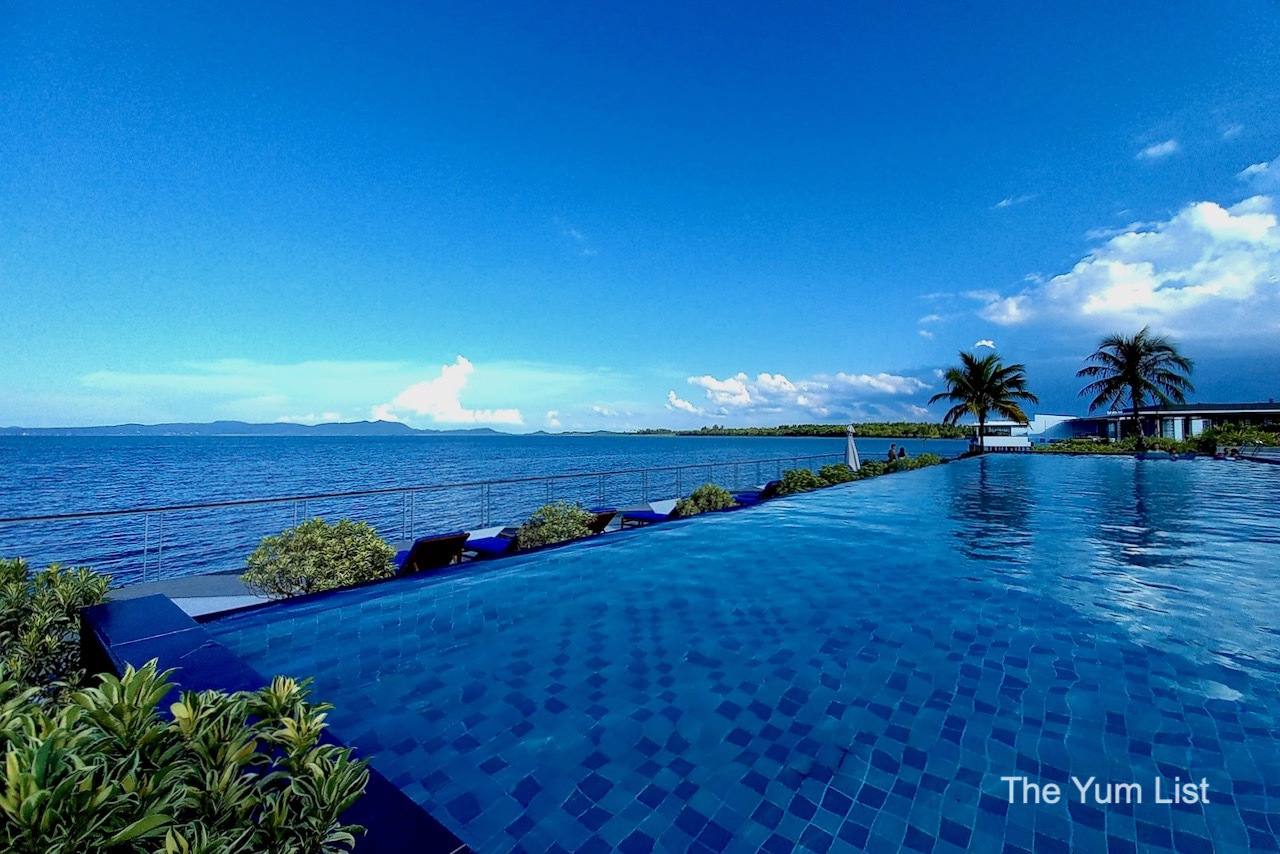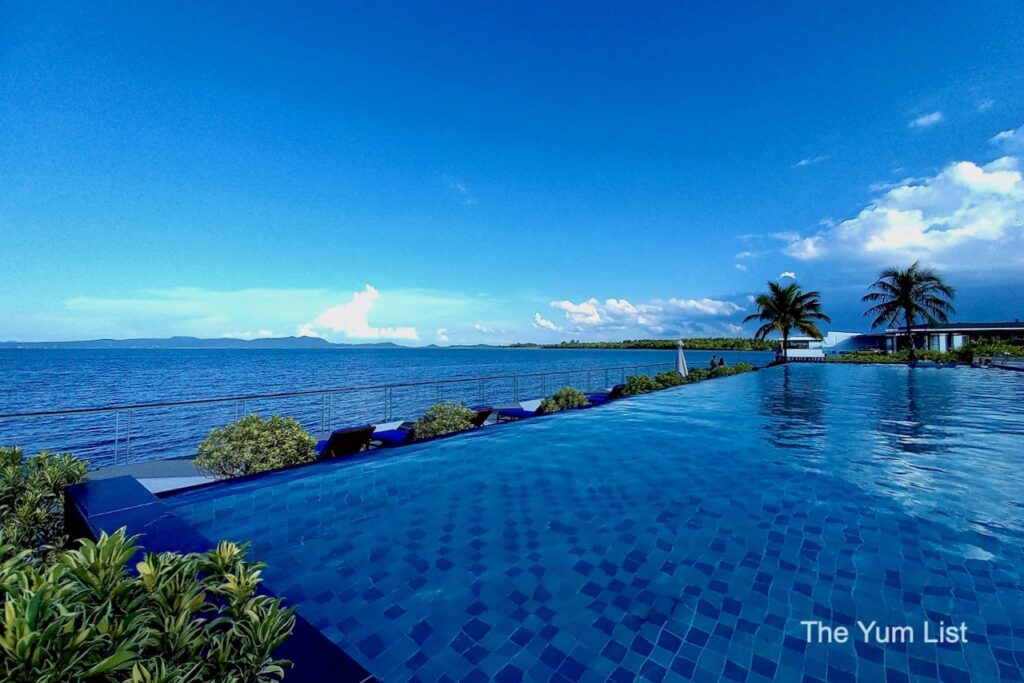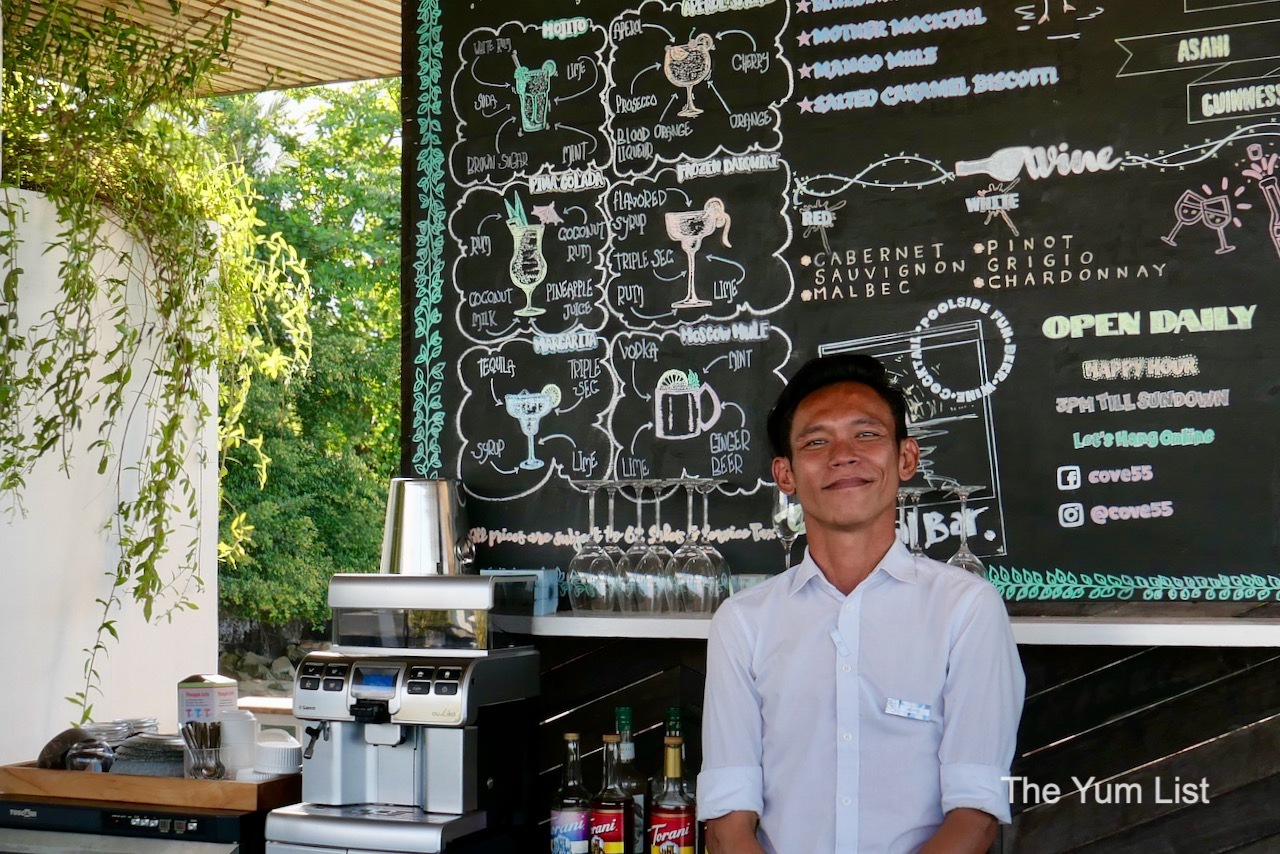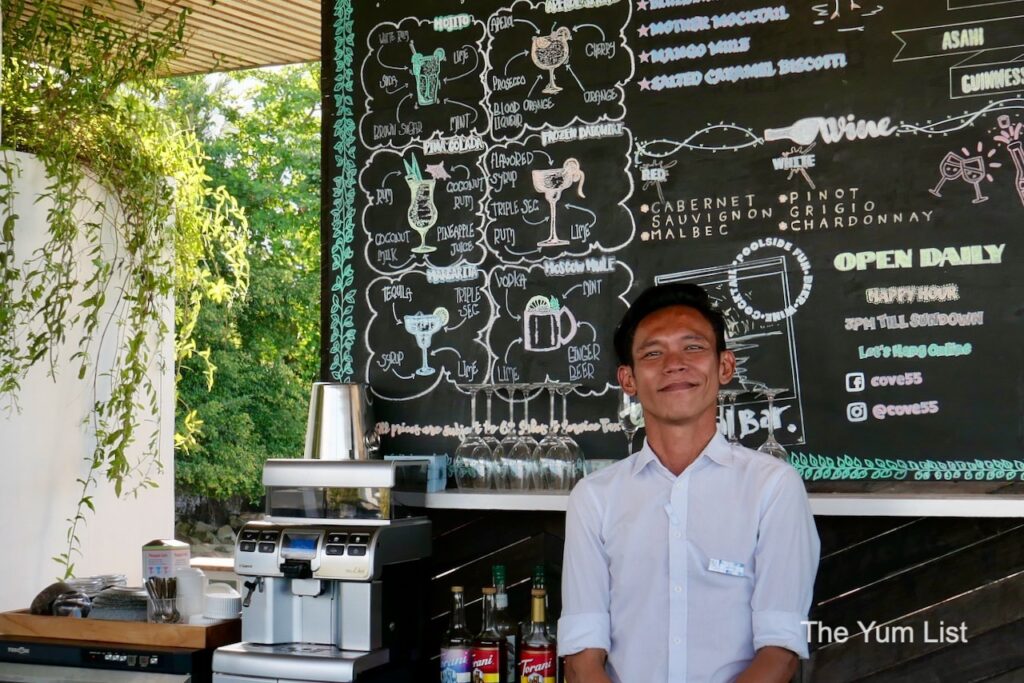 Today Keppel has curated a "three-course menu" comprising starters, mains and desserts.
Craft Cocktails Kuching – Starters
The introduction to this latest compilation of cocktails is the North Audley (RM 40, header photo). It's elegant in a tall Champagne saucer, a light mauve in hue and garnished with dried lavender buds. French lavender-infused gin, triple sec, rosemary and butterfly pea syrup, horchata and vanilla honey are shaken together, forming a foamed crown. It's a gently sweet and floral drink, calming – aromatherapy for the tastebuds, you might say. One of the resort's founders, Melia, helped with the naming of this cocktail. North Audley is where the family usually stays on a yearly trip to London. One of their favourite cocktail bars is just down the street with an upmarket setting and elegant drinks menu. As they haven't been able to travel over the past two years, this was named in honour of this place dearly missed.
The next libation, Qim-Furious (RM 45), turns out to be my favourite. I find the tropical tang of pineapple combined with the warmth of golden rum irresistible. Keppel combines gold rum, Cognac, blood orange liqueur, rooibos tea syrup, lemon juice and pegaga (centella Asiatica), and covers it with a pineapple cream foam. Before serving, he sprinkles coconut sugar on top and caramelizes it with a hand torch, making for a wonderfully enticing aroma. Lastly, a garnish of calamansi leaves and pegaga flowers pretty it up. And, who is Qim Furious? A waiter in Kechala – Keppel builds a spirit of collegiality by encouraging his team members to name some of the drinks.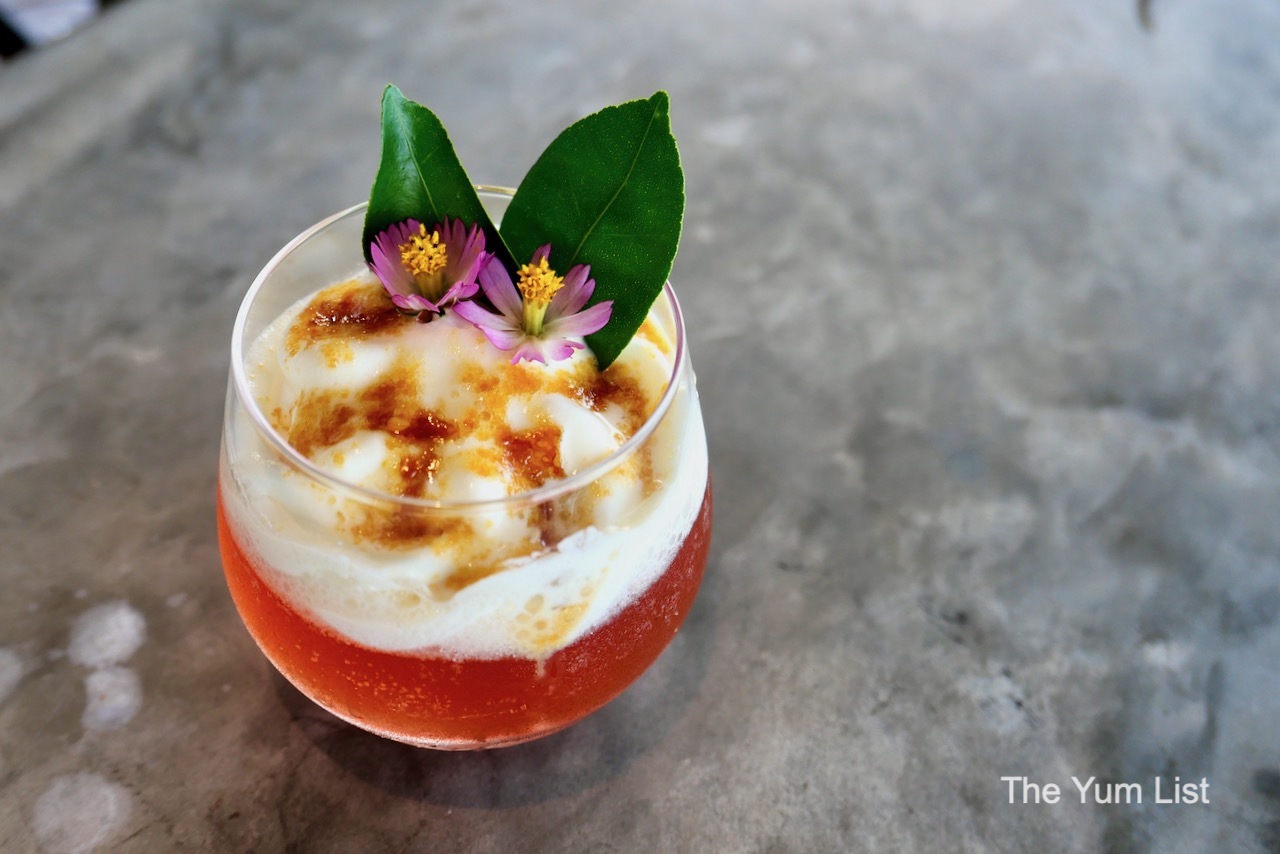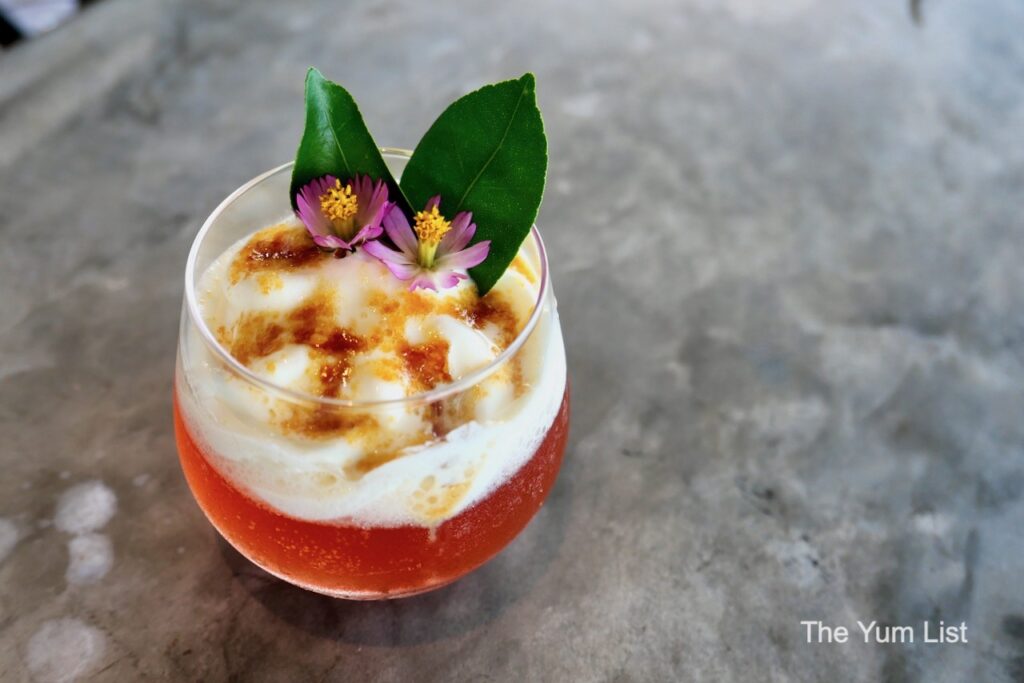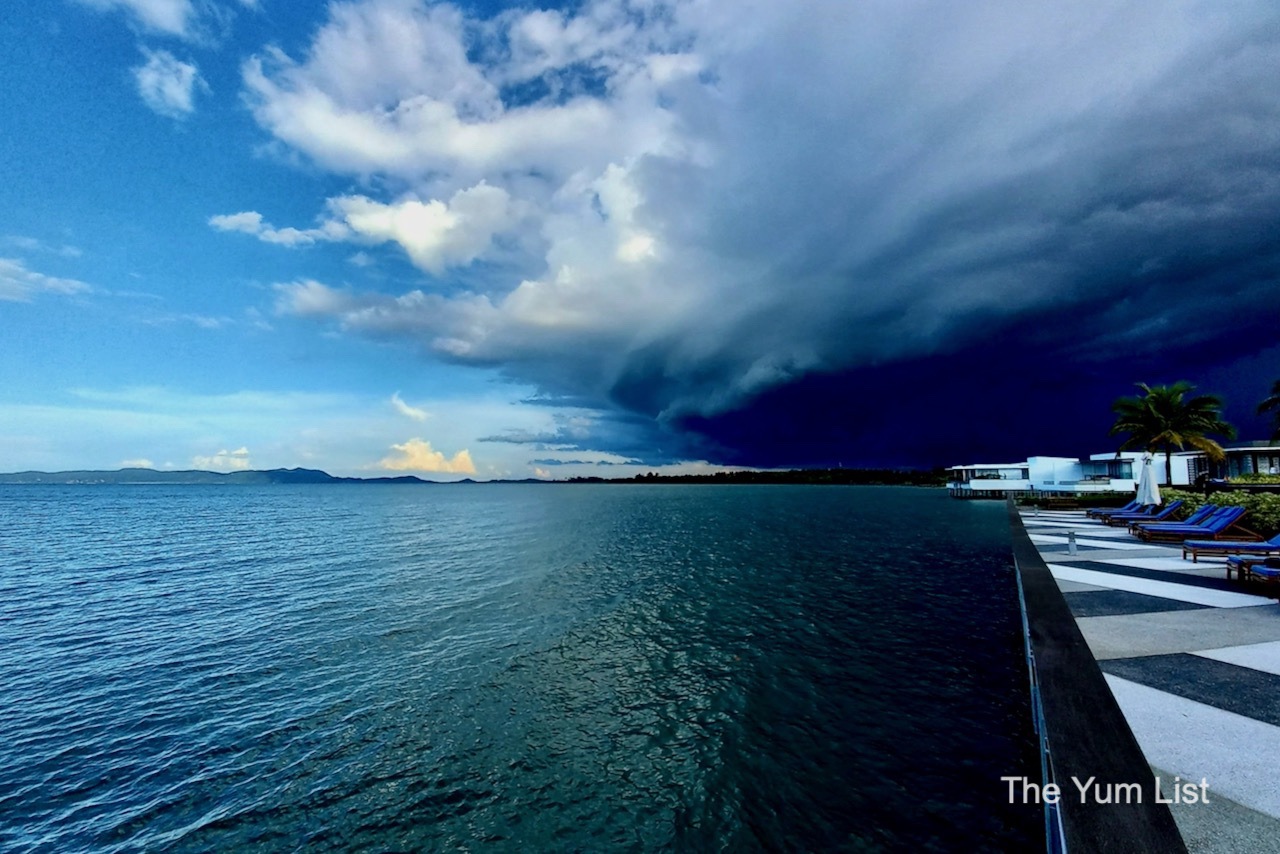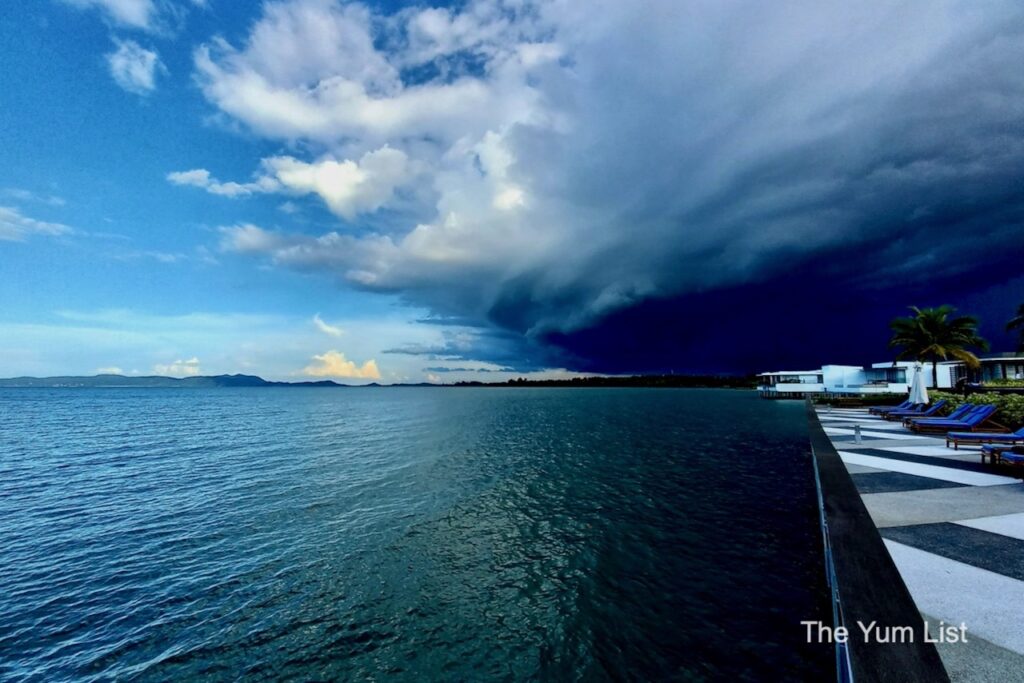 Mains
With appetites open, we move on to the more intense "main course." La Diabla (RM 40) is sweet and spicy, with the flavour of roasted red capsicum coating the mouth. And, it could indeed be mistaken for a main meal. In the middle of a stone bowl, whole roasted capsicum sits in a pond of tequila gold, apple juice, sriracha sauce, honey and lime juice.
Who doesn't love a tiki cocktail? Rum and tropical fruit served in the unmistakable tiki cup say "tropics and fiesta" like nothing else. Six Pieces of Gold (RM 40) is so-named for the half-dozen key ingredients that go into the drink – gold rum, tapai-che (Keppel's Bornean version of Mexican tepache), pineapple juice, cinnamon syrup, passionfruit syrup and poison bitters. I spied Keppel earlier raiding Cove 55's garden and now see where the fruits of his foray have landed – in, on and around the Six Pieces of Gold. Wrapped in a vine of butterfly pea, capped with dehydrated orange and burnt cinnamon, this drink is beautiful, smells fantastic and is delicious all in one.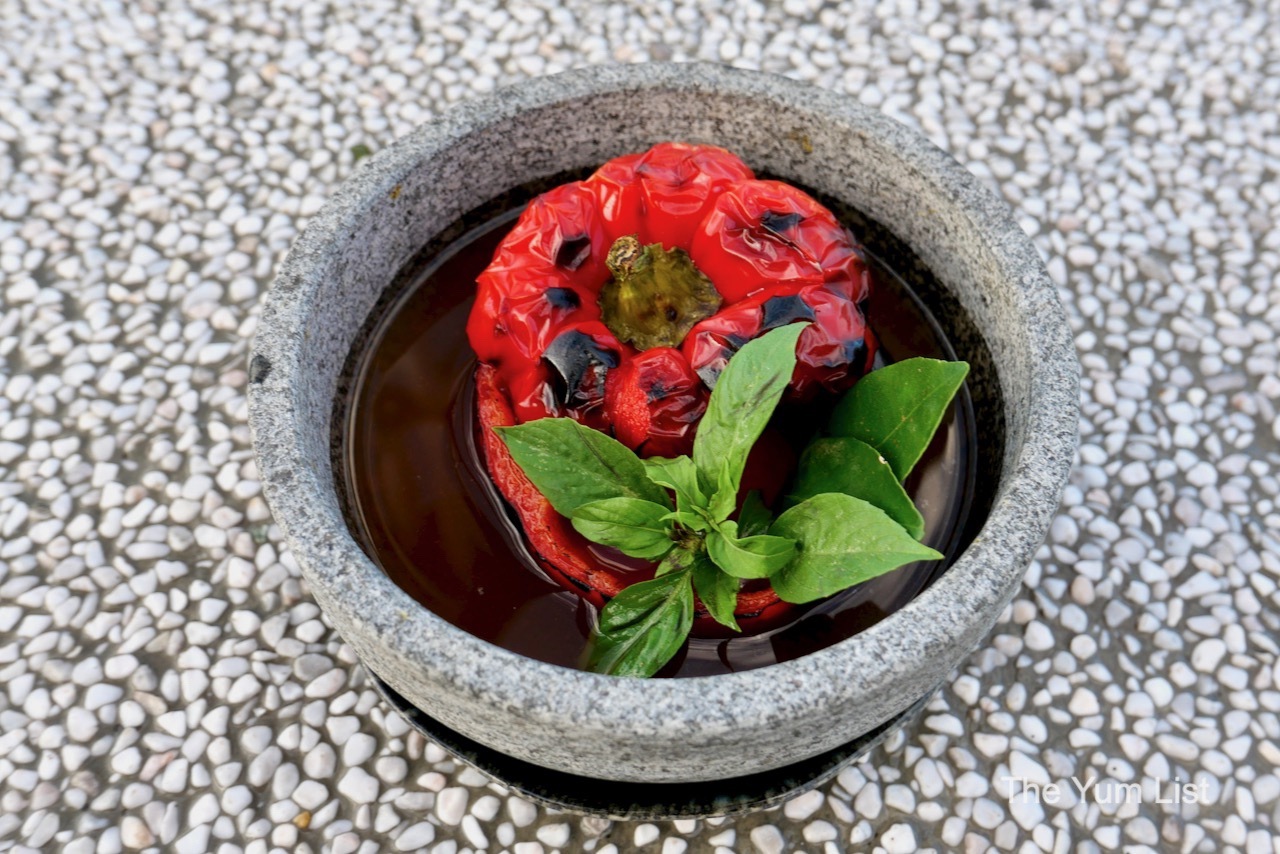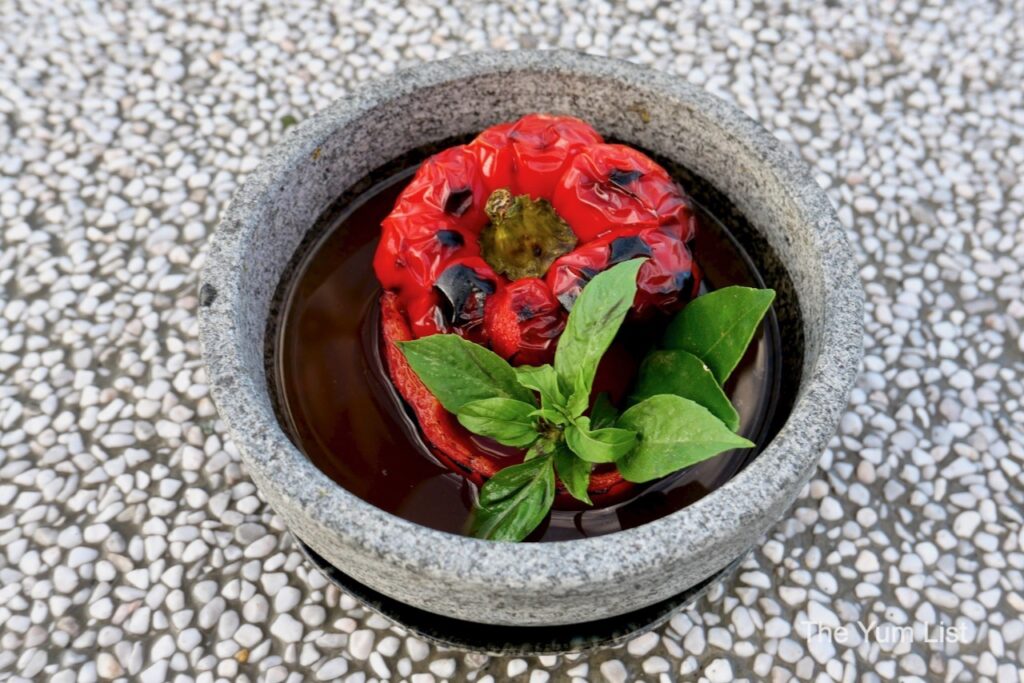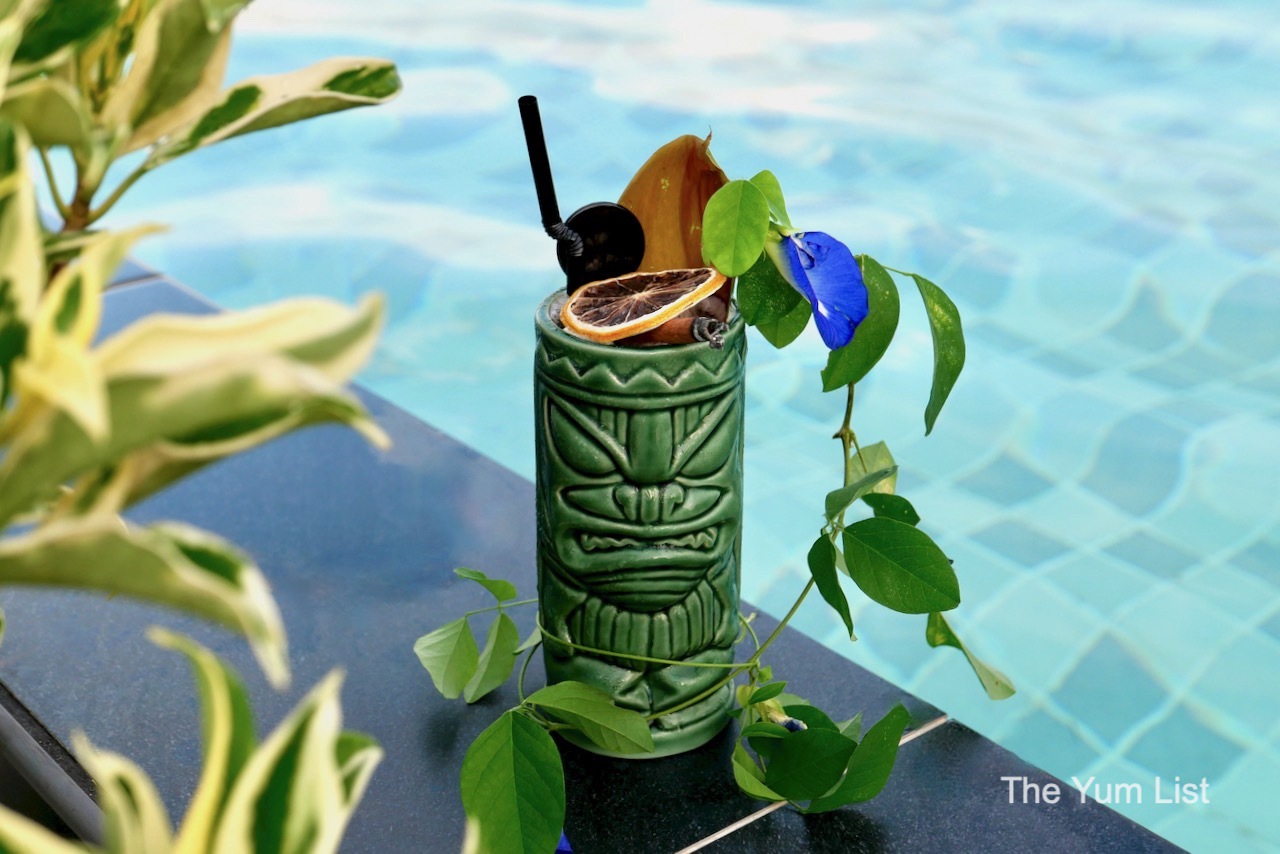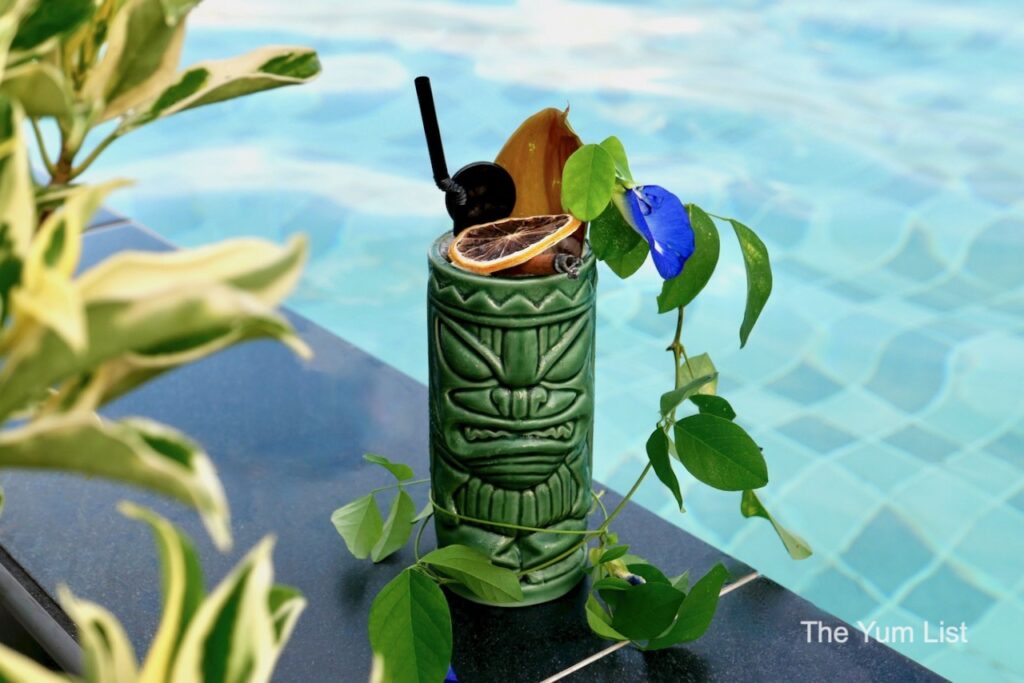 Craft Cocktails Kuching – Desserts
Inspired by Netflix, our first "dessert" is a nightcap-style beverage, Popcorn & PJs (RM 45). Keppel has a penchant for making everything in house, and this drink features his beurre noisette fat-washed whiskey. On top of that, there's triple sec, caramel syrup, Cornflakes, and alderwood-smoked salt sprinkled over sweet and salty popcorn foam. It looks so innocent, served in a bright yellow cup with a swirly straw. Whipped cream and caramelised popcorn provide a further layer of deception – the liquid underneath is potent!
I thought Popcorn & PJs was a cup of trickery, but it turns out the A.B.C. (RM 45) is even more of a mind-bender. Served in a bowl with a spoon, it looks just like the famous local shaved iced dessert topped with beans, jelly, corn and syrups. Bailey's Irish cream cendol (green rice flour jelly noodles), Kahlua cincau (grass jelly), rum-infused coconut milk, hazelnut liqueur and grenadine turn this traditional sweet into a boozy explosion. Scoop at your own risk!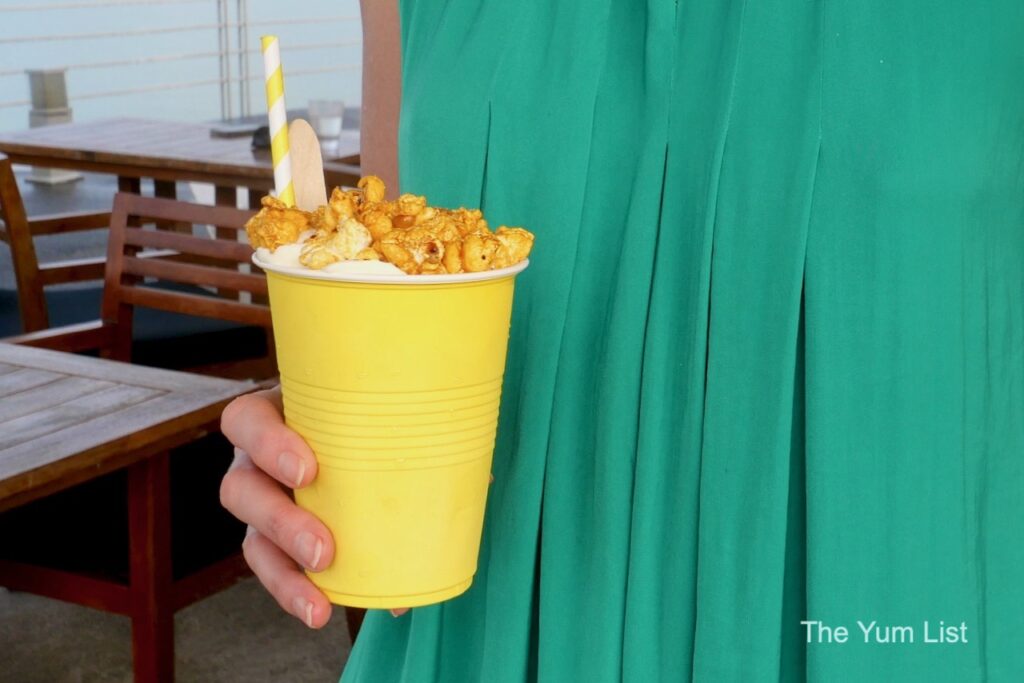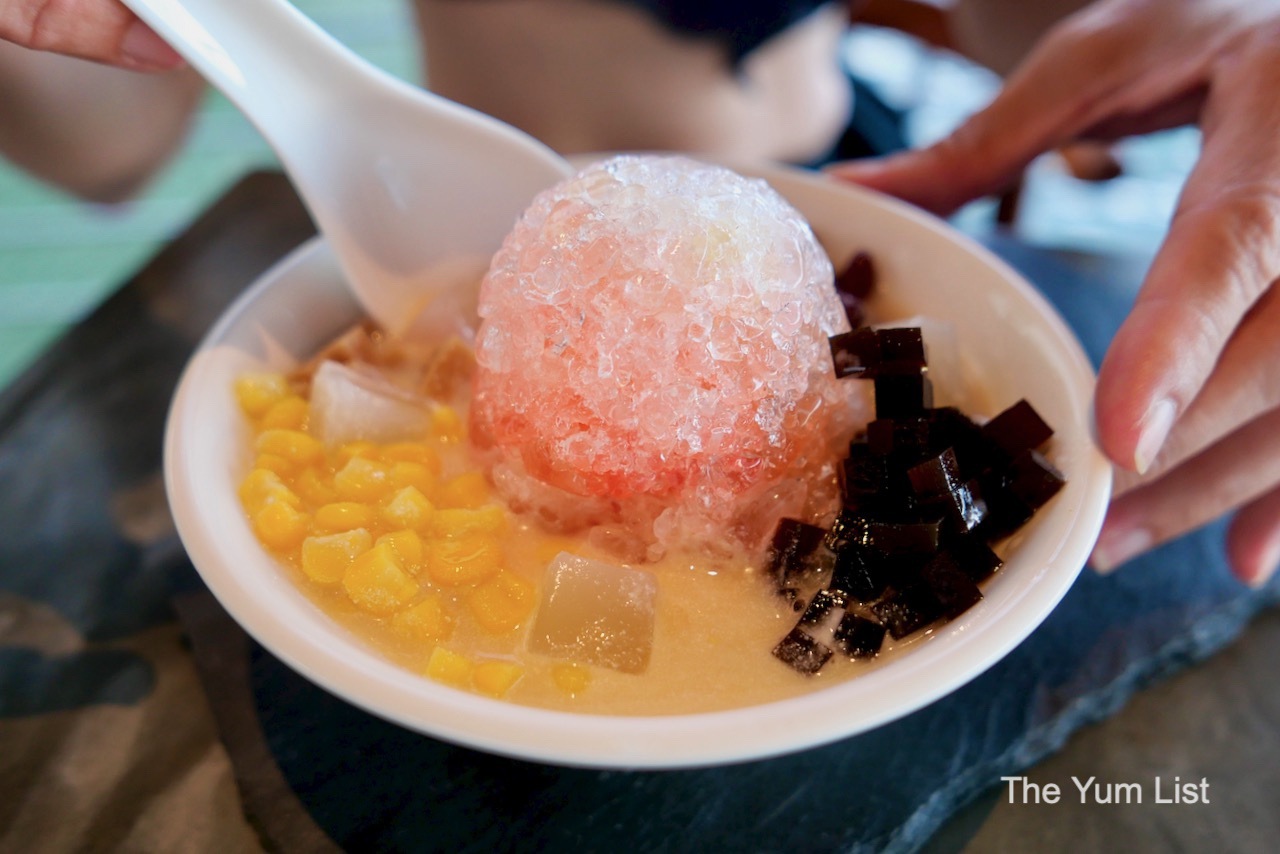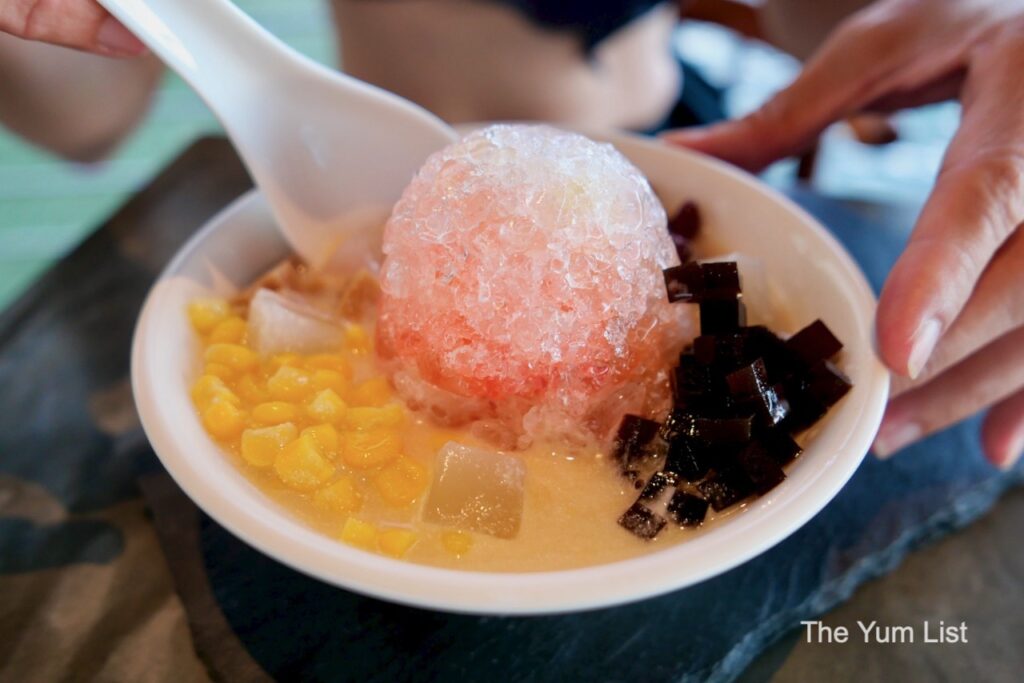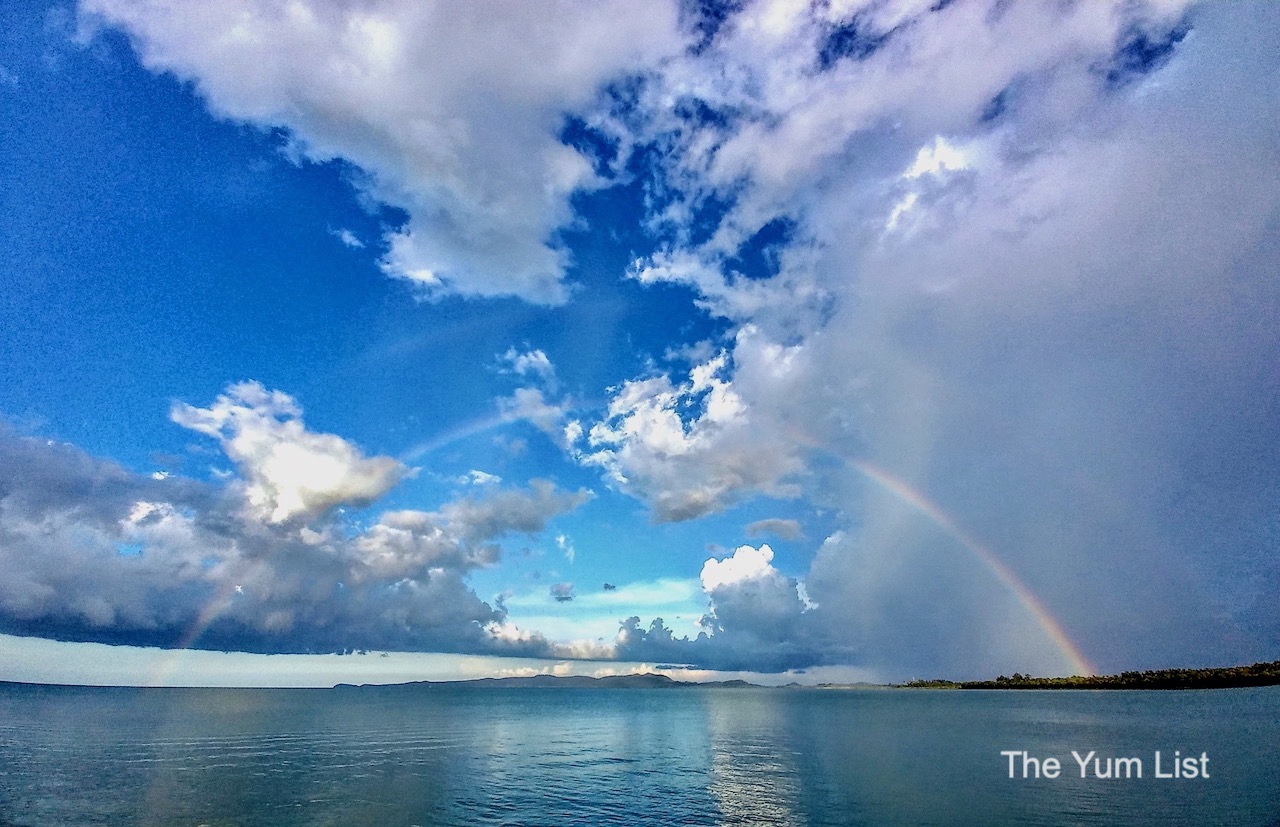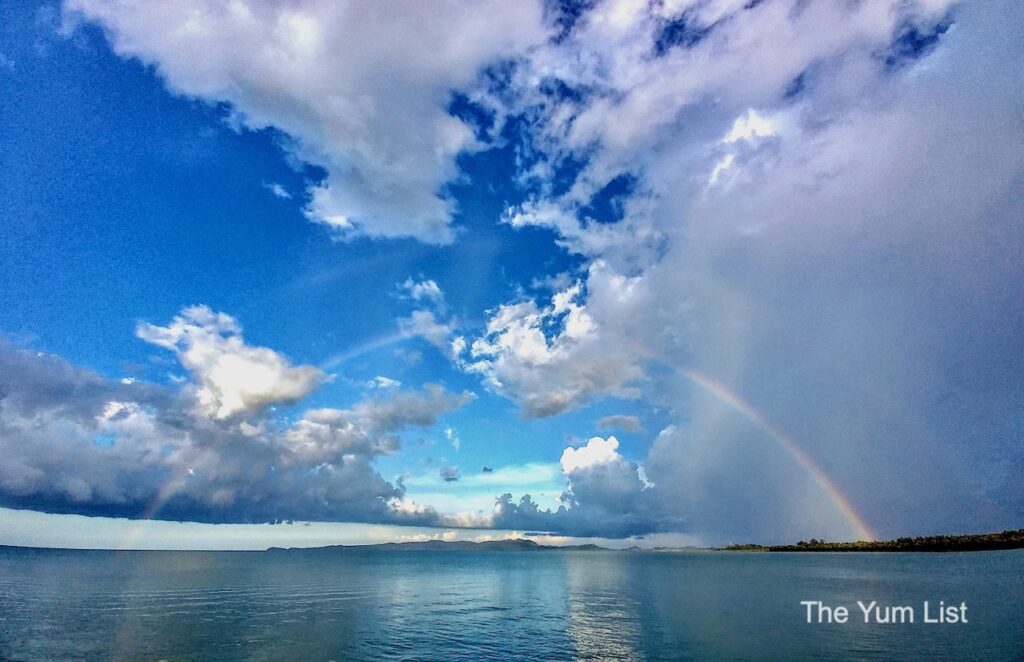 Reasons to head to the Sea Deck at Cove 55: Keppel's innovative craft cocktails; my fave is the Qim-Furious, my drinking mates' number one was the North Audley; views, views, views.
Sea Deck at Cove 55
93010 Kuching, Sarawak
+6 082 846 068
[email protected]
www.facebook.com/cove55
Sea Deck Opening Hours
Daily from 12 noon
Find more recommendations for Sarawak here and stay up to date with the latest gourmet happenings in Malaysia here and here.