Craft Cocktail Bar Kuching
Monica Tindall
Sometimes the bars you find in the least suspecting of places are the best and this craft cocktail bar just out of Kuching was definitely not on my radar. Curious about Kuching's craft cocktail scene I had hunted down ZINC Restaurant & Bar (which is very good by the way) but nothing much else came up in my search for this region. A chance drink order at the beautiful luxury boutique resort, Cove 55, had me very quickly taking a second look at Kechala (their house restaurant and bar) and I think this is one bar that serious cocktail drinkers should put on their list of must-visits.
Craft Cocktail Bar Kuching
Keppel Albert is Kechala craft cocktail bar's house mixologist. A native to Kuching, he loves to use local ingredients and is delighted with the hotel's garden and access to the kitchen to support his creativity.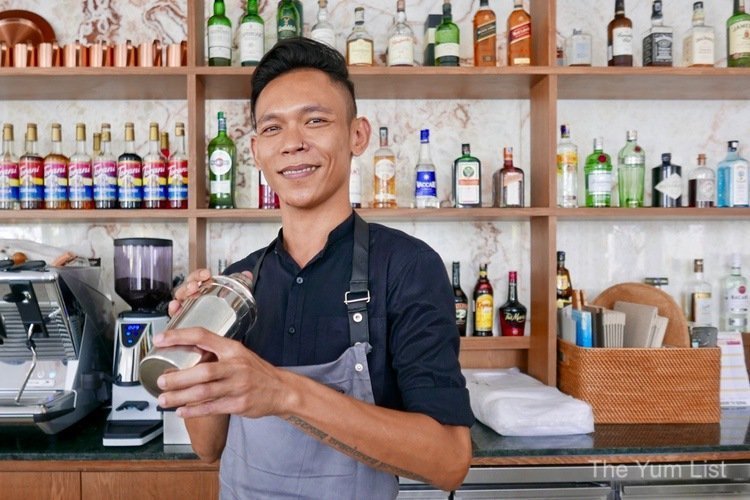 The menu is an entire page of innovation followed by the classics and then wines and spirits by the glass and bottle. We, of course, are most interested in their experimental concoctions and leave the ordering in the hands of Keppel.
The first cocktail sounds too irresistible not to try with some of my favourite ingredients in one glass – ginger flower and gin – I am eager to get a sip. Torch Ginger (RM40) offers Gordons, dry vermouth, home-made ginger-chilli syrup and kechala (Iban name for torch ginger) stirred together and left in a glass in the middle of a stone bowl. Balancing around the edges are ice cubes beautifully frozen with tiny torch ginger buds inside. Once the glass is removed, the cubes and liquid fall into the bowl and verdant calamansi leaves float to the top forming the prettiest cocktail I've seen on this trip. You must drink this straight away to appreciate its intended flavours. If you spend too long Instagramming it before tasting, the torch ginger can overcome the bowl giving a soapiness associated with too much and not the lovely tang that comes with "just right."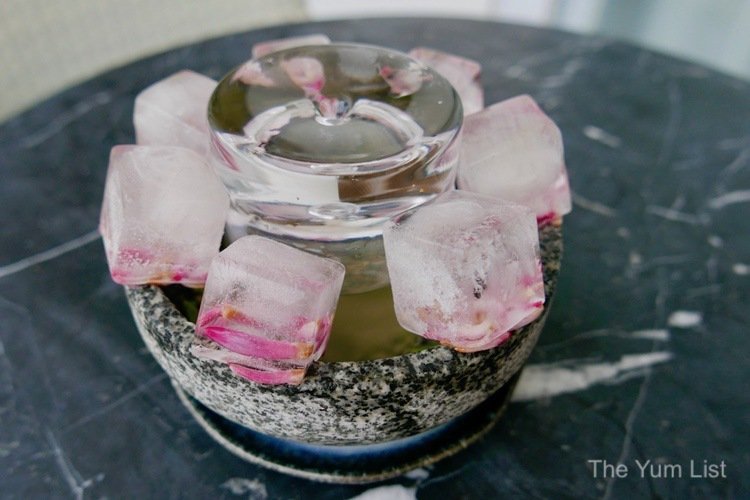 That is going to be a difficult drink to follow but Keppel seems confident with his suggestion of the Little Monk (RM35). Inspired by Keppel's childhood memories of after school drinks made with luo han gao (monk fruit), lychee and chrysanthemum, this one is served from a teapot and poured into a bowl resembling a Chinese dessert soup. The three ingredients from youthful nostalgia feature alongside gin, lychee liqueur, goji berries and white fungus. If I didn't know the contents I might think I was drinking a herbal remedy – I guess this one will allow me to detox and retox at the same time – balancing each other out essentially.
Keppel is keen for me to try the Message in a Bottle (RM40) and against my better judgement I give in. I'm not keen on Smirnoff vodka or Malibu but I am rather fond of lime, lemongrass, ginger and chilli (of which syrup is made). Turns out that you should always listen to your bartender. The presentation is fantastic (see pic below, no need for me to describe it) and the ingredients that I love dominate, while the Malibu serves to smooth the edge of the sharper components without being overwhelming.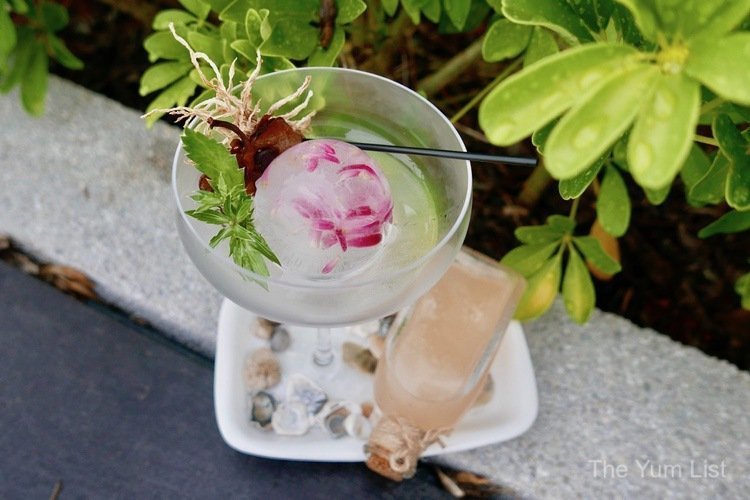 A Classic In Between Craft Cocktails
Hubby has simple tastes and while he thinks the plating of these drinks are Instaworthy, a classic Mojito (RM30) is more to his speed. The basic formula of Bacardi, lime and mint is poured over crushed ice with a house-dehydrated garnish of lime. Keppel makes a fine version. You can't mess with the classics.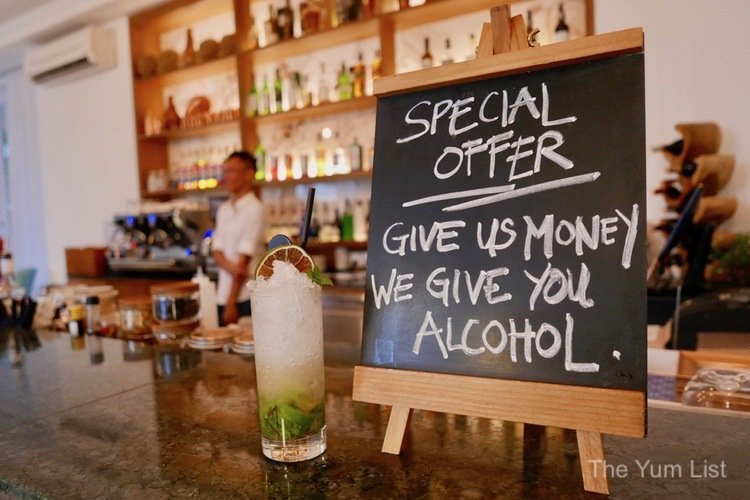 Pomelo Gin Fizz (RM35) is served icy cold in a copper mug with Bombay Sapphire, fresh pomelo, soda water and lemon. Pomelo and dehydrated lime and a pandan leaf act as a garnish, and this simple mix that has been shaken over ice and later topped with crushed ice is guaranteed to cool you down on a warm afternoon.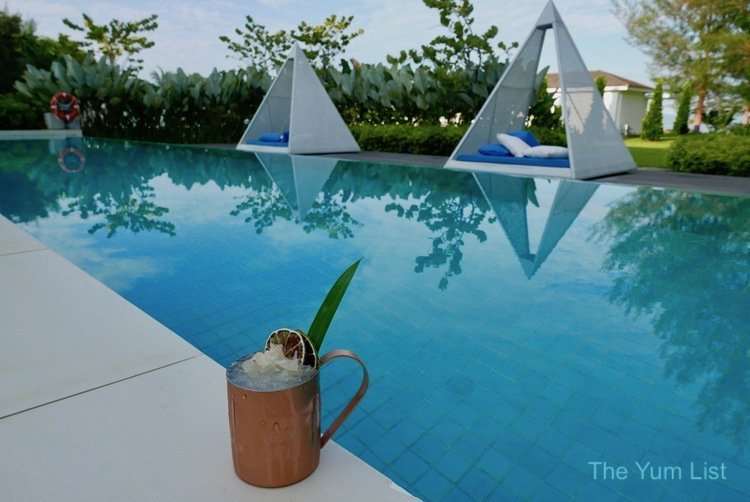 Borneo honey catches my eye in the Whiskey Zoom (RM40). Tobermory 10-year-old whiskey acts as a base, the honey adds depth and the cinnamon supports both the sweet and savoury appeal of the drink. Lastly, it's topped up with soda adding a little effervescence. Cinnamon sugar, a cinnamon stick and a brandy snap not only add pretty adornment but also enhance the sweet undertones of the whiskey (due to ageing in bourbon casks).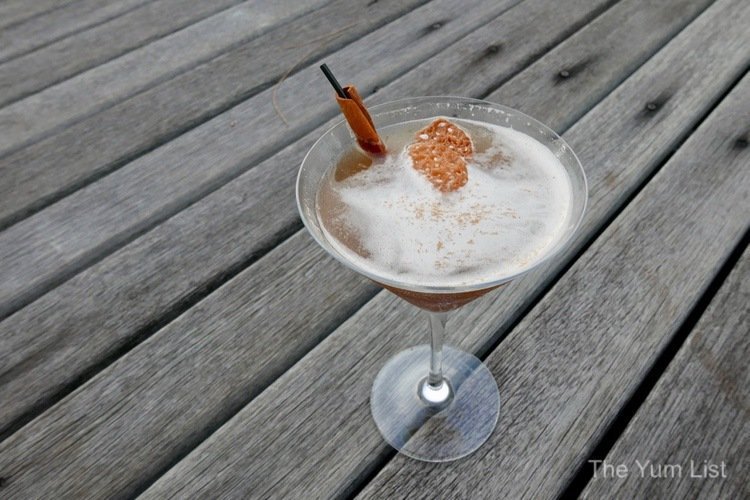 Cocktail or Dessert?
You might be wondering if we switched to the dessert menu with our last order of Carrot Cake (RM40). Let me assure though that we're committed to finishing off our liquid degustation and wouldn't dream of detouring. This bevvie is built with Bacardi Gold, carrot juice and cinnamon syrup. A whirl of whipped coconut cream sits like icing on top and thin shavings of carrot lace the glass. Served with a spoon, it could indeed pass as both dessert and drink and is a terrific way to not only end our cocktail session but would be a good finale to any meal.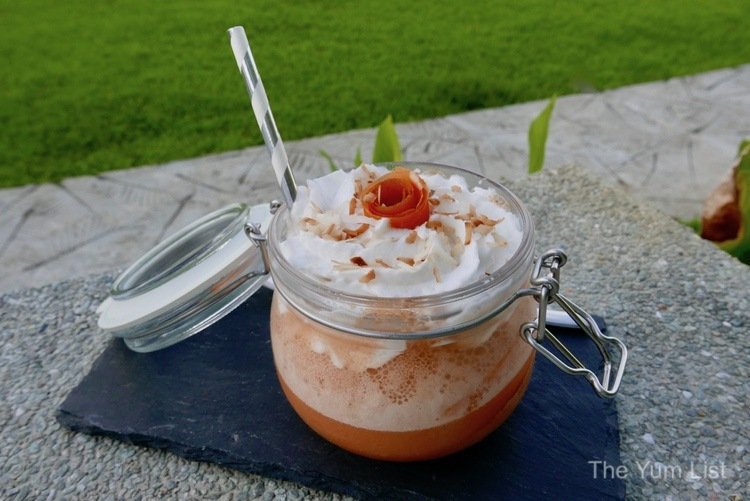 Reasons to visit Kechala craft cocktail bar Kuching: craft cocktails in a gorgeous setting; Torch Ginger makes a fun Instavideo; Message in a Bottle was my favourite with its subtle kick while hubby found the Whiskey Zoom his top pick.
Kechala craft cocktail bar Kuching opening hours
Monday to Sunday 7 am to 11 pm (last order 9 pm)
* While the kitchen is open at these times and you can order alcohol during these hours, it's best to wait until the bartender, Keppel, arrives at 3 pm.
** Reservations are recommended.
Find more gourmet travel tips for Kuching and Sarawak here.