Cove 55 – Luxury Boutique Hotel
Monica Tindall
After staying at Cove 55, I don't know why you would choose to stay anywhere else. Only a 30-minute drive from Kuching airport, this charming boutique hotel offers the South China Sea on one side and mystical Mount Santubong on the other. Luxurious grounds, crisp clean villas, an excellent restaurant and gracious service plant this private hideaway effortlessly on the list of must-books when travelling around Sarawak.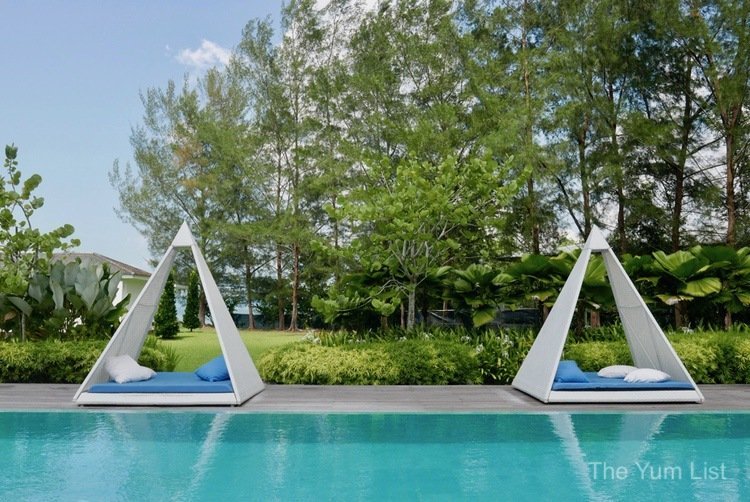 Cove 55 Location
The thing that immediately impresses is the sense of peace given by lush lawns rolling down to the shore. Further beyond, the horizon is only broken by the occasional boat drifting by and a bird or two swooping down to the sea's surface to catch today's dinner. Mount Santubong stands to the side reminding us of the wild landscape that is Borneo, imperial in its greatness but also comforting in its dependable presence.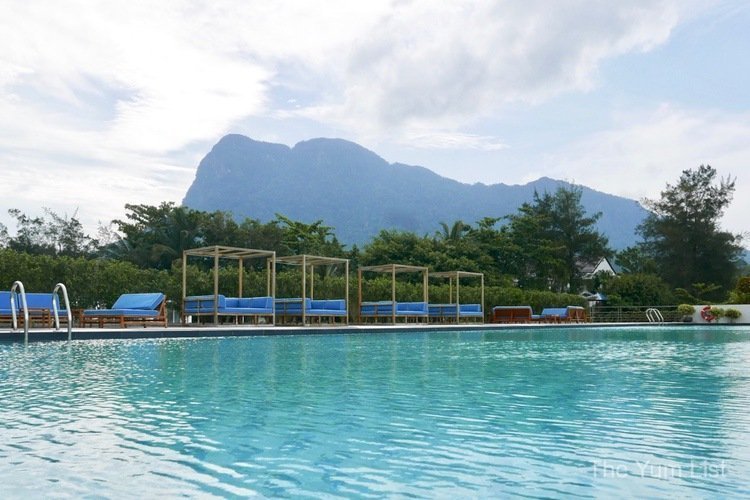 Rooms
Originally a holiday home for an Iban family, Cove 55 has kept its luxury retreat spirit and personalized attention in 16 rooms, including two suites and a villa. All rooms celebrate the outdoors with balconies or courtyards and all face the sea meaning there is not a bad room in this house.
A palette of white complemented by varying shades of aquamarine, sea green and cerulean blue reflect the seaside location. Contemporary furnishings keep lines clean and offer calmness in their simplicity. Soft down-lighting and bedside lamps maintain a tranquil mood into the evening.
The pillow-top Slumberland mattress makes sleep effortless, and crisp cool cottons are ideal for the humid coastal setting. Blackout curtains turn the room into a dark haven ensuring a good sleep-in is part of the vacation.
Bathrooms feature shiny marble-topped vanities and are lushed up even further with a rain shower, plush bathrobes and toiletries by Acqua Di Colonia.
All the amenities of a five-star resort are found in the room, all except for a television. Guests are encouraged to disconnect with electronics and form a relationship with their natural surrounds. For those who just can't live without, complimentary Wi-Fi is provided so you can view your fave Netflix shows from your phone or laptop.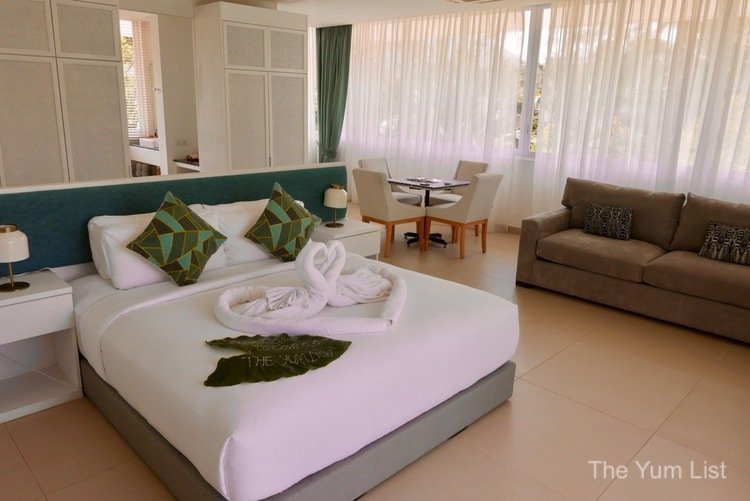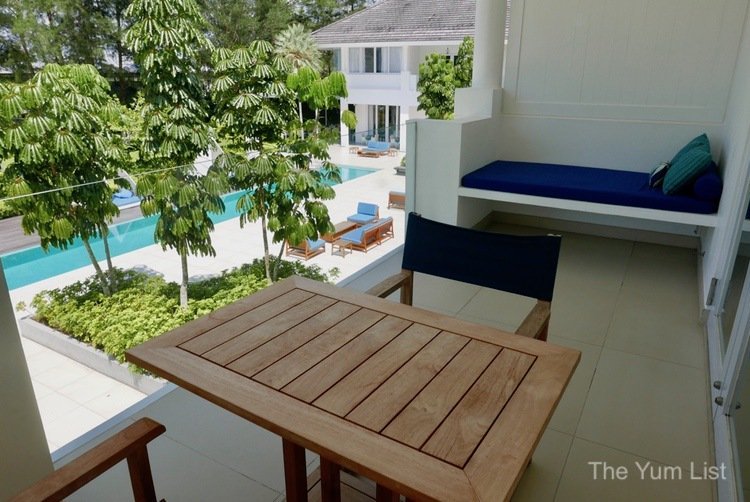 Facilities
Besides the provisions of the lovely landscaped gardens, guests at Cove 55 can indulge in not one but two swimming pools! One, set in the garden, is perfect for doing laps, while the other, actually built on a dock over the sea, is a flawless spot for sundowners. Uninterrupted views of the South China Sea give the infinity pool's edge the illusion of dropping into the swell.
As mentioned above, there are no televisions in rooms, so you might seek out alternative activities before you head to bead. The library is a cool spot to escape the midday heat but also offers a chilled area for reading the paper or nestling on a couch with a good book.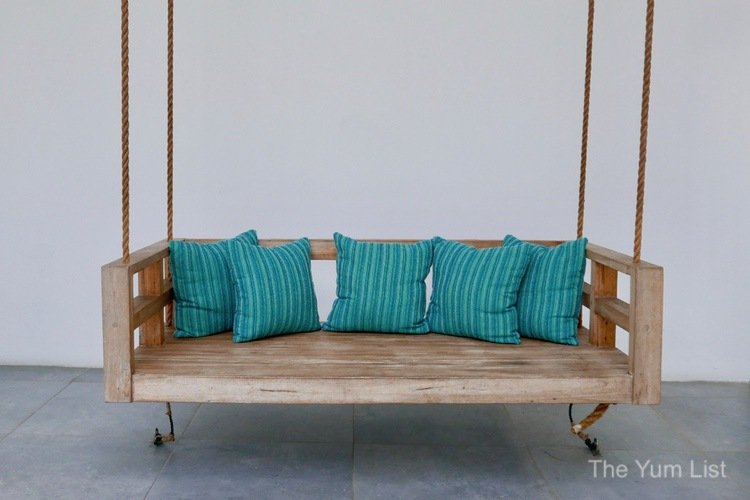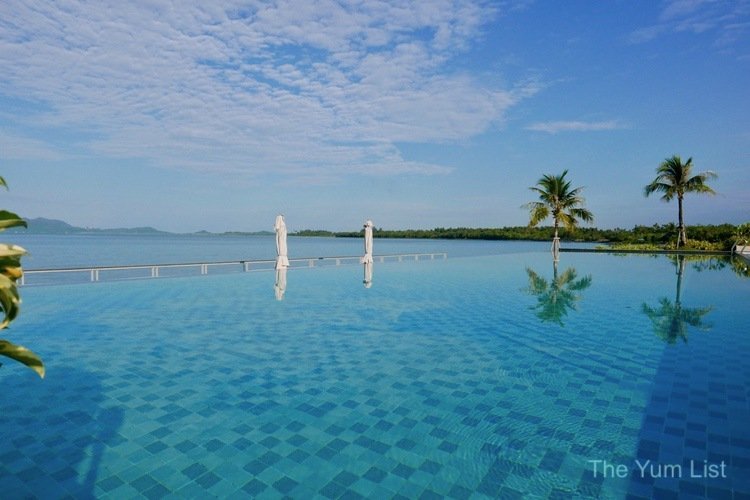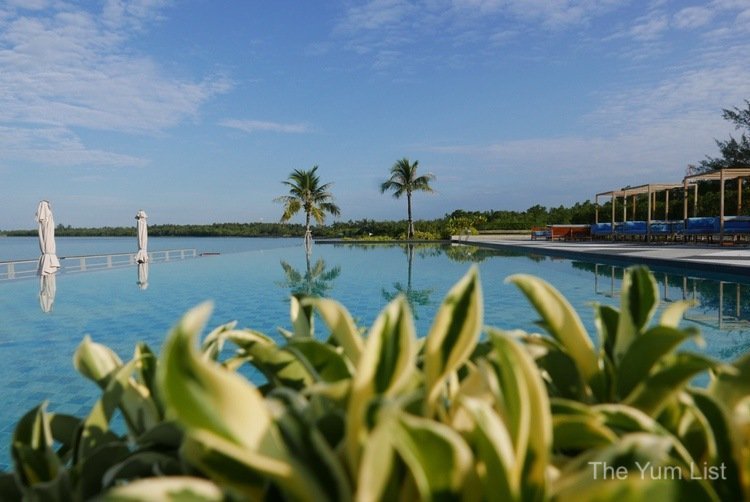 Activities
While it may be tempting to spend your time rejuvenating in the property, the surrounding area offers much to discover.
Santubong National Park is less than a 10-minute drive away and the team at Cove 55 offer a complimentary shuttle to the entrance. Entry to the national park is free and there are two marked trails accessing waterfalls that are relatively easy-going. Transport is also provided to the Sarawak Cultural Village, which is only minutes away. Nearby as well, guests can take a wetland wildlife cruise, which gives great insight into the diverse ecosystems of this habitat.
Bako National Park is a 40-minute drive away and it's here you can see the striking proboscis monkeys. Jungle trekking can be done with a guide and the hotel can arrange a hotel pick-up and private or group tours to take you there. We went with BORNEO A LA CARTE and found the experience to be extremely professional and informative. More on that tour here.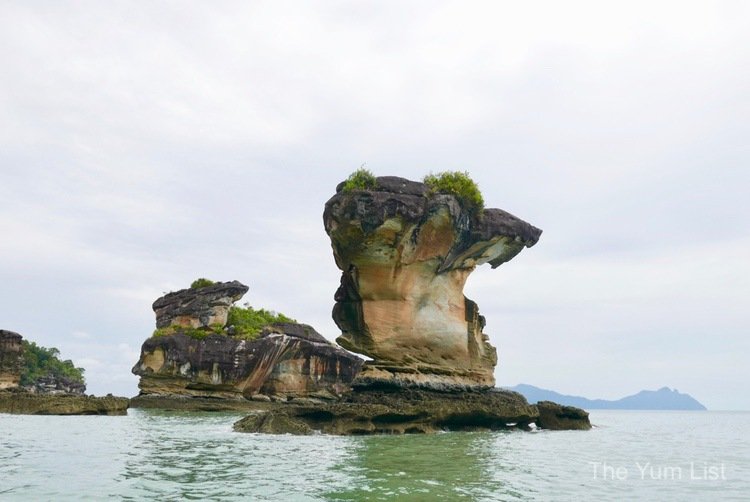 Restaurants Cove 55
Although a small hotel, Cove 55 still offers a restaurant serving breakfast, lunch and dinner, a bar and a unique field to table experience.
Kechala, the hotel's all-day-dining facility, focuses on the use of fresh seasonal ingredients in innovative recipes. The setting is stylish and so is the plating. It's not only a restaurant for in-house guests, but visitors to the area not staying at the hotel would do well to make a lunch or dinner booking here too. Read more about Kechala here.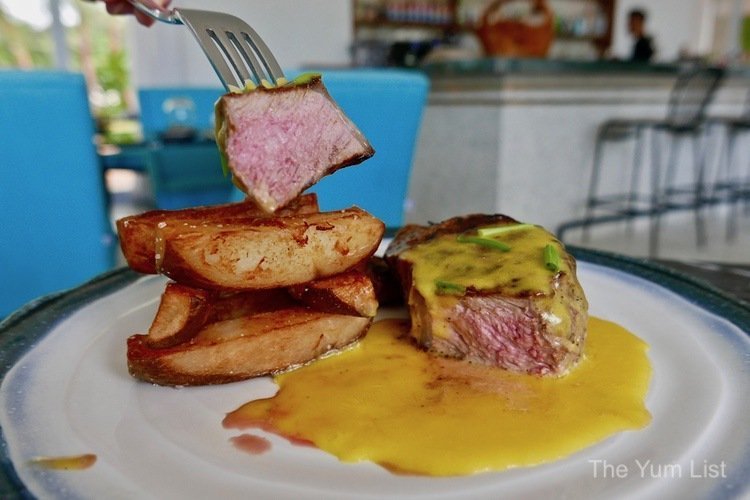 Breakfast at Cove 55 is one of the best I've had in quite some time. The secret – a compact menu focusing on quality, not quantity. A small buffet hosts chia pudding coloured with butterfly pea, Bircher muesli, yoghurt, fruit, house-made bread and pastries, cheese, cold cuts, nuts and cereals. It's backed up by an a la carte menu of which the four dishes we tried could not be faulted. A must, if you're a meat-eater, is Cove 55's signature breakfast. A pan of pork sausages, bacon, mushrooms, potatoes and beans is sided with two sunny-side-up eggs. It's enough to induce an involuntary drool from onlookers.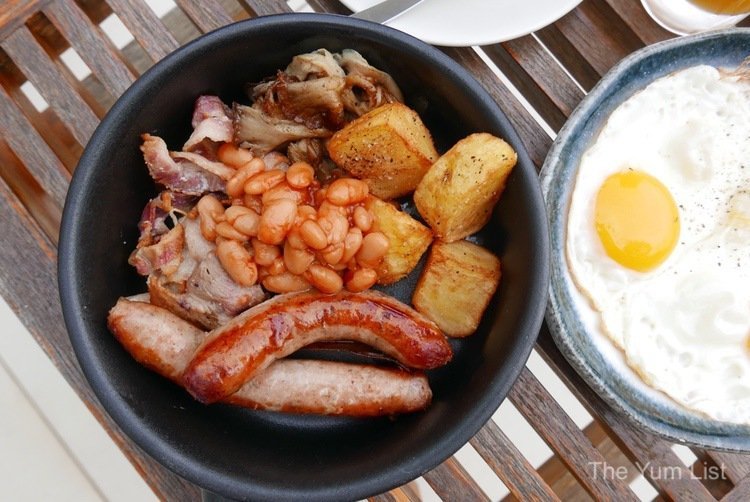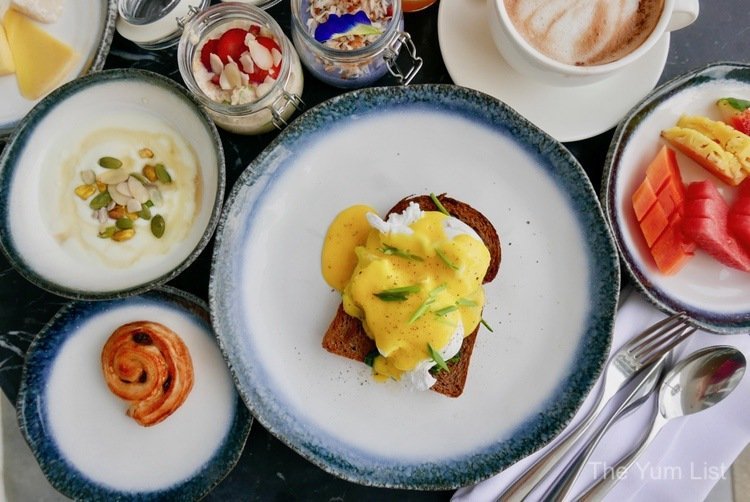 Cove Bar has a magnificent location housed on the sea deck serving the infinity pool. Again, for a property with just over ten rooms, the drinks list is quite extensive comprised of both a decent wine selection as well as speciality cocktails. Cocktail fans would do well to pull up a stool at the bar and let the bartender make some decisions for you.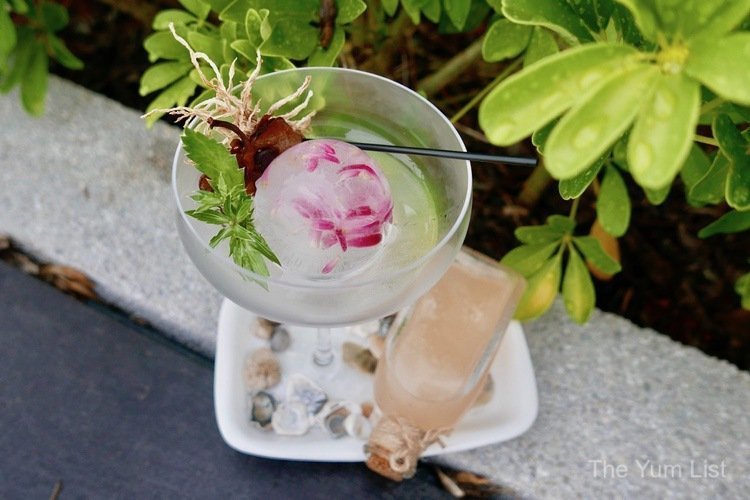 Lastly, a unique dining experience is found in Chef's Garden where your table is literally planted in the middle of the crop. Guests can choose their own organic ingredients, pulling them from the soil or plucking them from the foliage, and the chef will prepare them for you – a true garden to plate adventure.
Cove 55 Review
Offering a spectacular location, combined with warm hospitality, great food and bright, cheery rooms, Cove 55 is an excellent choice of stay in Sarawak.
Reasons to stay at Cove 55: beautiful location; only 30-minutes from Kuching airport; clean, crisp design; warm hospitable service; not only ideal for a peaceful getaway but would also make a fantastic location for organized retreats; close to wondrous sites such as Bako National Park.
Find more recommendations for luxury travel to Kuching and Sarawak here.