Modern Cuisine Kuching – Local Produce
Monica Tindall
Describing themselves as "one part local, one part global, and one-part special sauce," the team at Kechala takes pride in showcasing local produce in innovative ways. Their goal is to make everyday eating a little bit extraordinary, aiming to sometimes surprise and always delight.
Kechala's beautiful setting at Cove 55 is conducive to fun dining. With the choice of a cool, bright, air-conditioned dining room, a covered patio, or sunken chairs in the garden, the restaurant invites a relaxed mood and appreciation of the natural environment. Sharing plates celebrating the abundance and variety coming from Sarawak's soil and seas encourage conversation.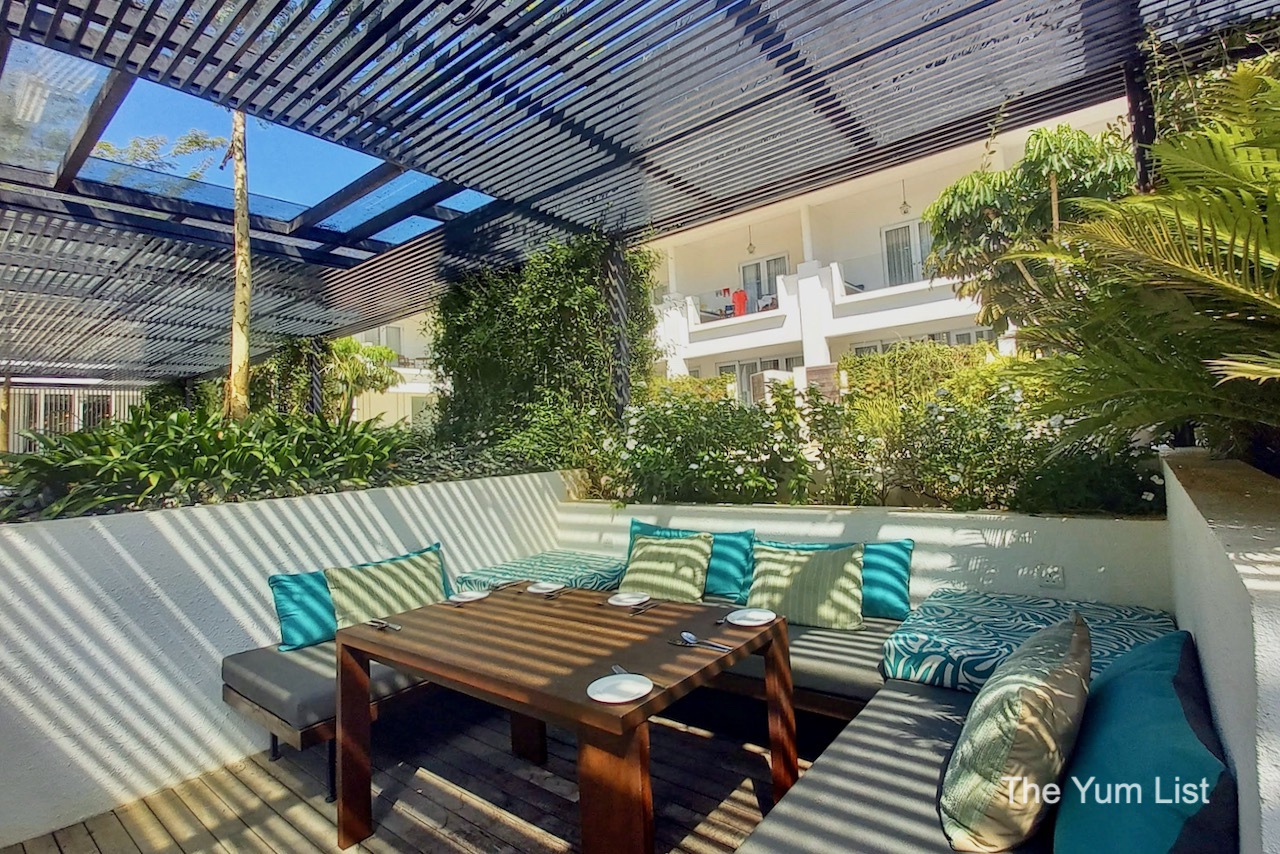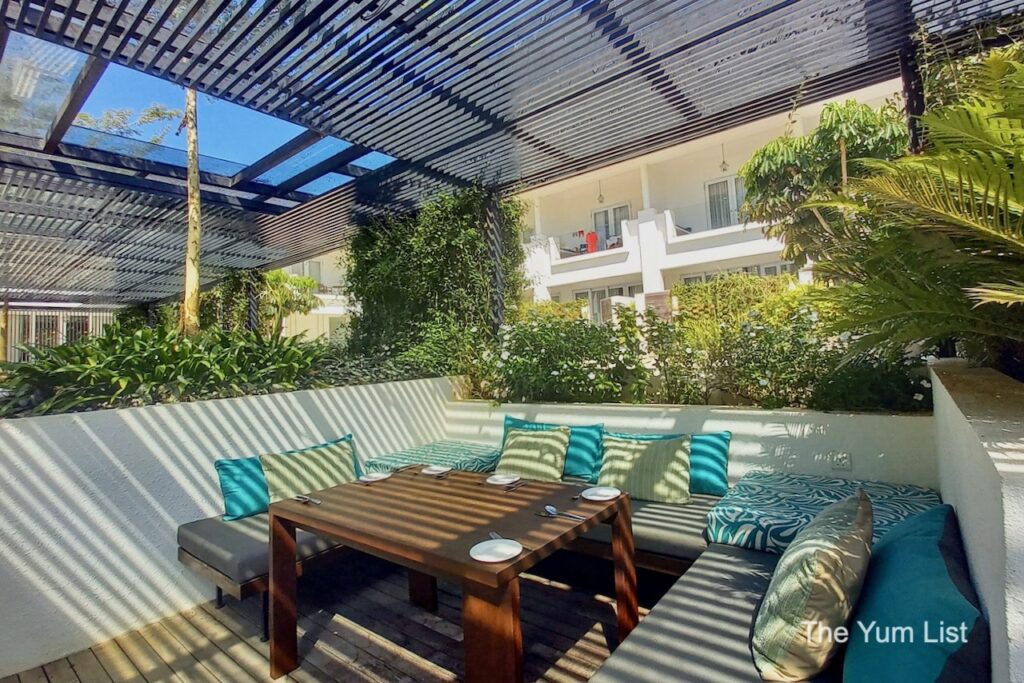 Kechala – Modern Cuisine Kuching
Kechala is Iban for torch ginger, one of my most loved Malaysian ingredients. The roots, stems, leaves, fruit flowers and essential oils all play a part in local tradition, from flavouring the country's famous laksa to playing a role in traditional medicine and even in preventing body odour. Head chef Gerald Then uses Western cooking techniques with local ingredients and is also a fan of the ginger torch, which grows in plentitude in Cove 55's garden. I enjoy it best in salads packed with local leaves (ulam) and also as a flavour enhancer in cocktails.
Craft Cocktails
Speaking of cocktails, Keppel Albert is Cove 55's in-house mixologist. He also has a fondness for the kechala, and we hit it off immediately on our first visit a few years back. I'm excited to see Keppel still here and enthused to discover how his craft has evolved. Do stop by the pool bar to sample his craft cocktails. More on those here.
Starters
Chef Gerald has a certain grace and humbleness to his presence. His cooking is old-school, and you can be guaranteed he makes every dish with love wanting to nourish and satisfy his guests. The first two recipes he shares are found on western menus worldwide, only here, he has laced them with the wonders of Sarawak's garden. Both the fried chicken wings and black mussels benefit from ginger, chilli and a generous handful of local herbs. The former is classic "finger-licking" quality, and the latter will ensure you make good use of the toasted bread to soak up the creamy sauce.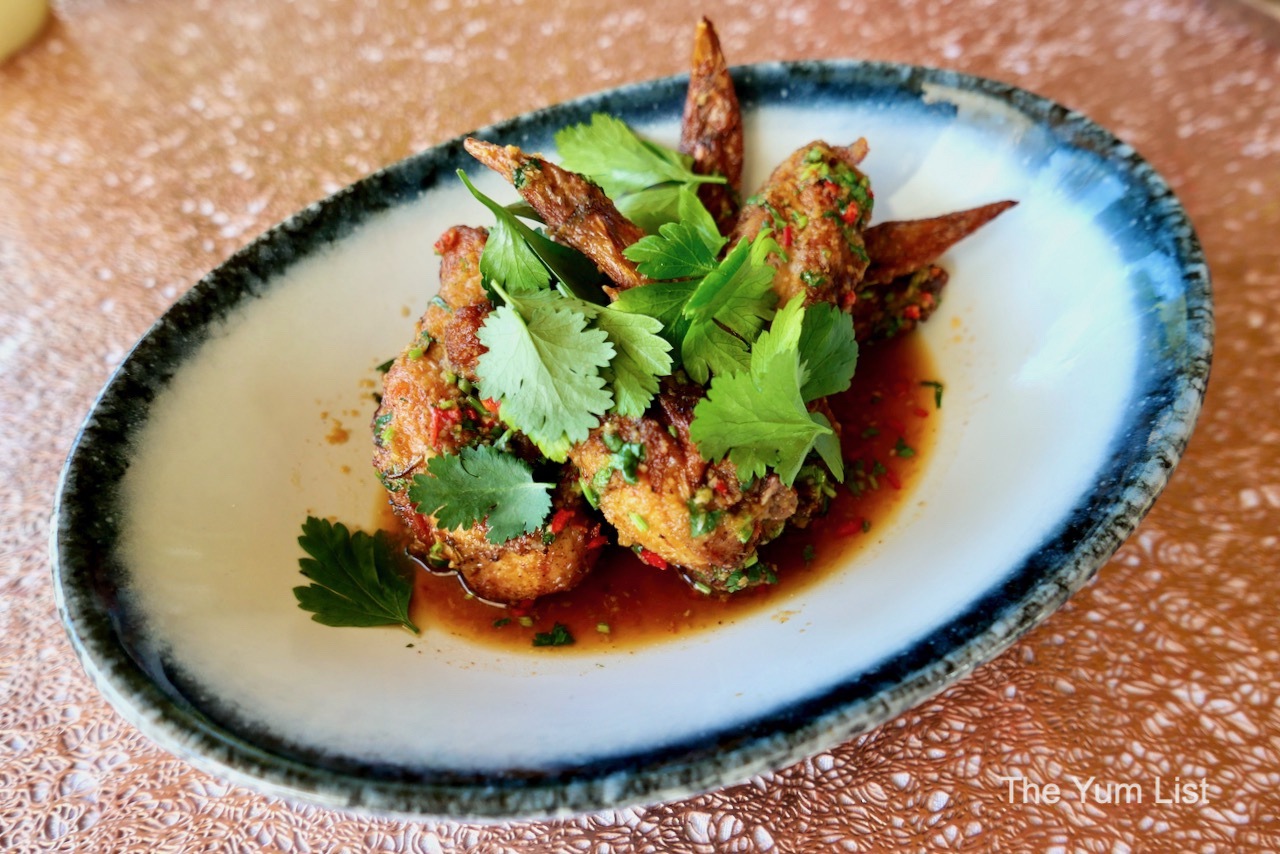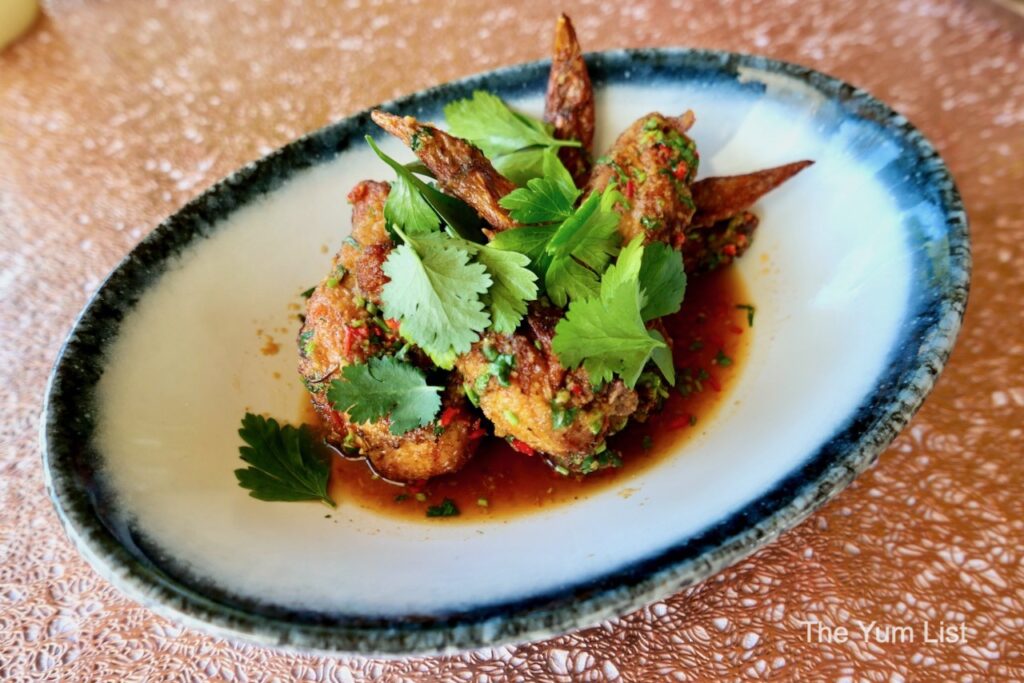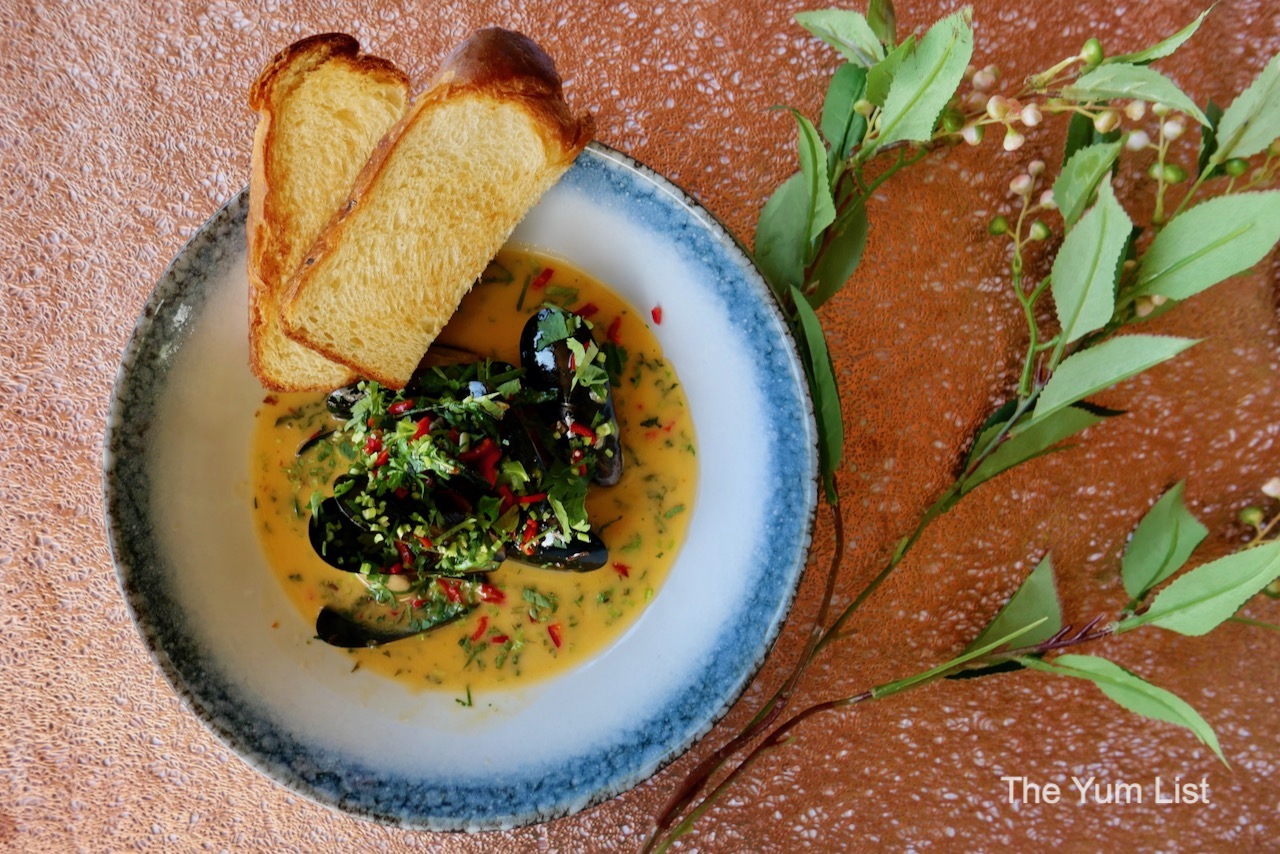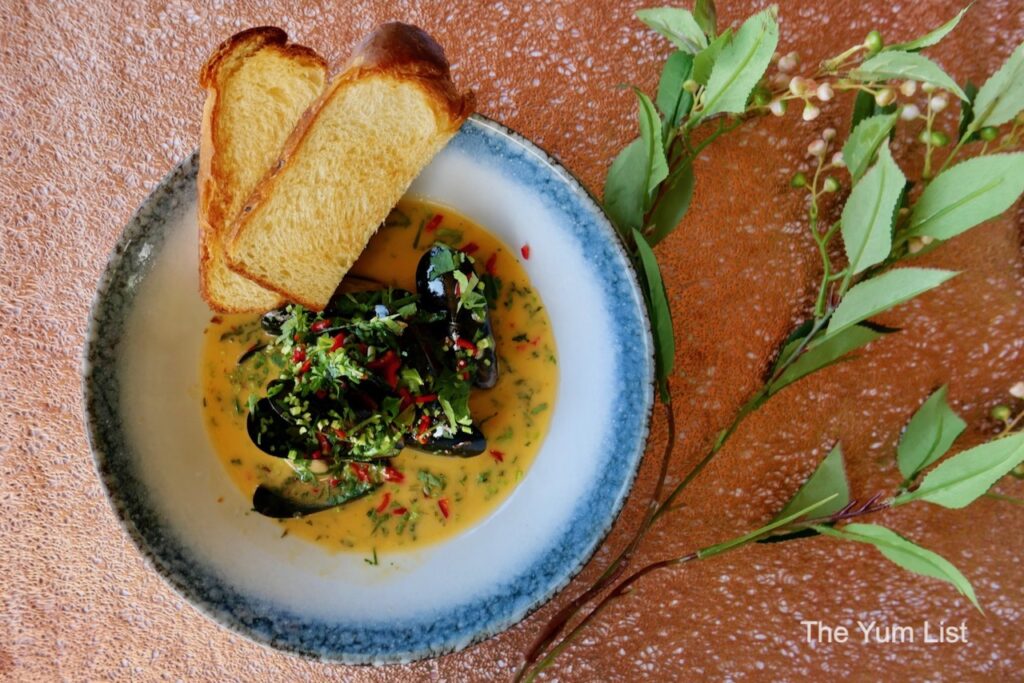 Flatbread
Chef Gerald's flatbreads make easy sharing plates. Served on a thin base, the toppings are nearly as thick as the bread they top. Today we have one with green pesto, grilled chicken, tomato salsa and mozzarella, and another with tuna, peppers, tomato, mozzarella and a half-boiled egg.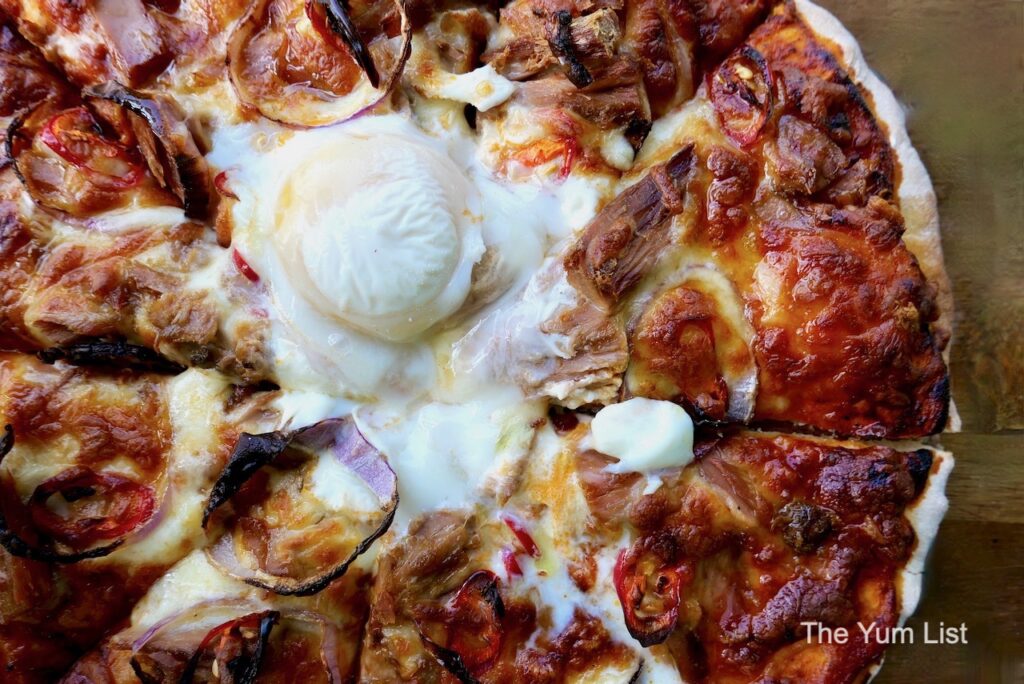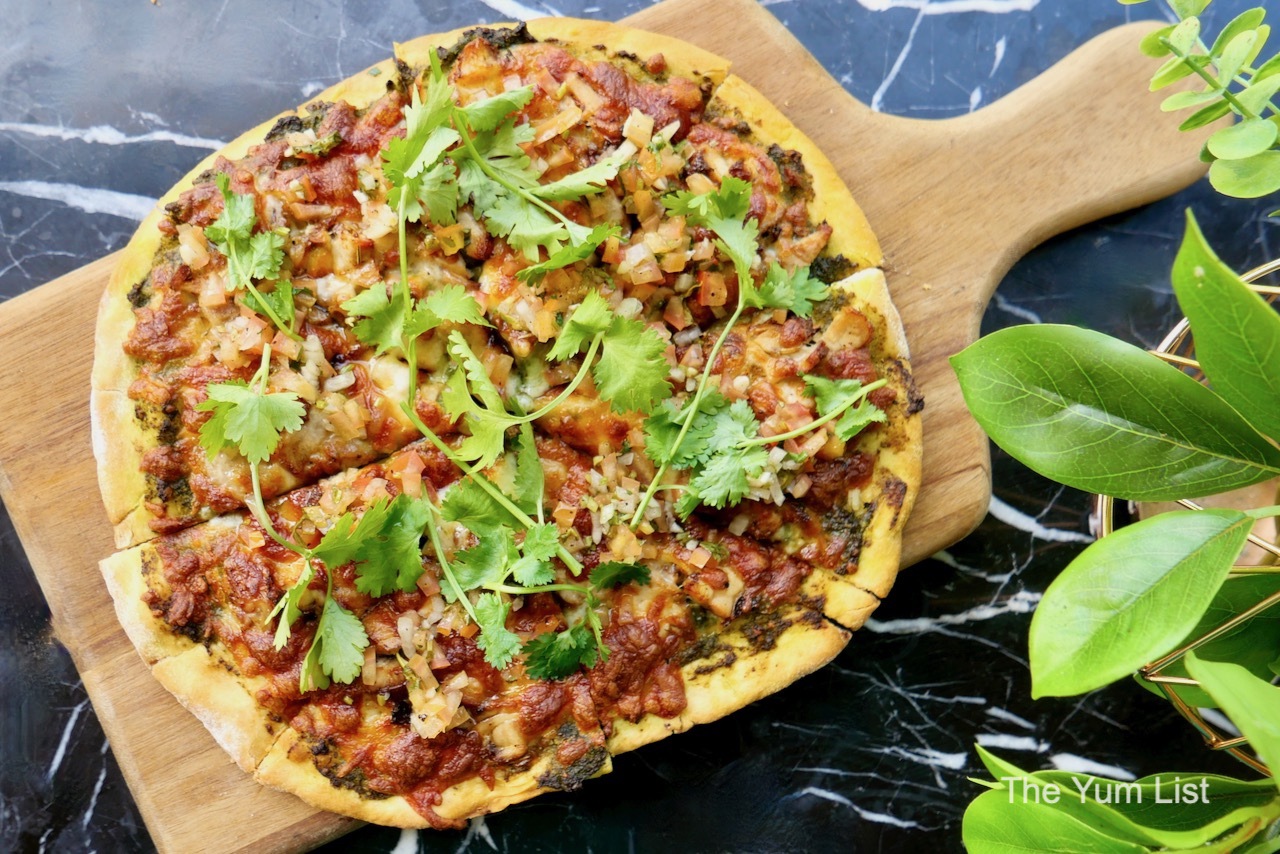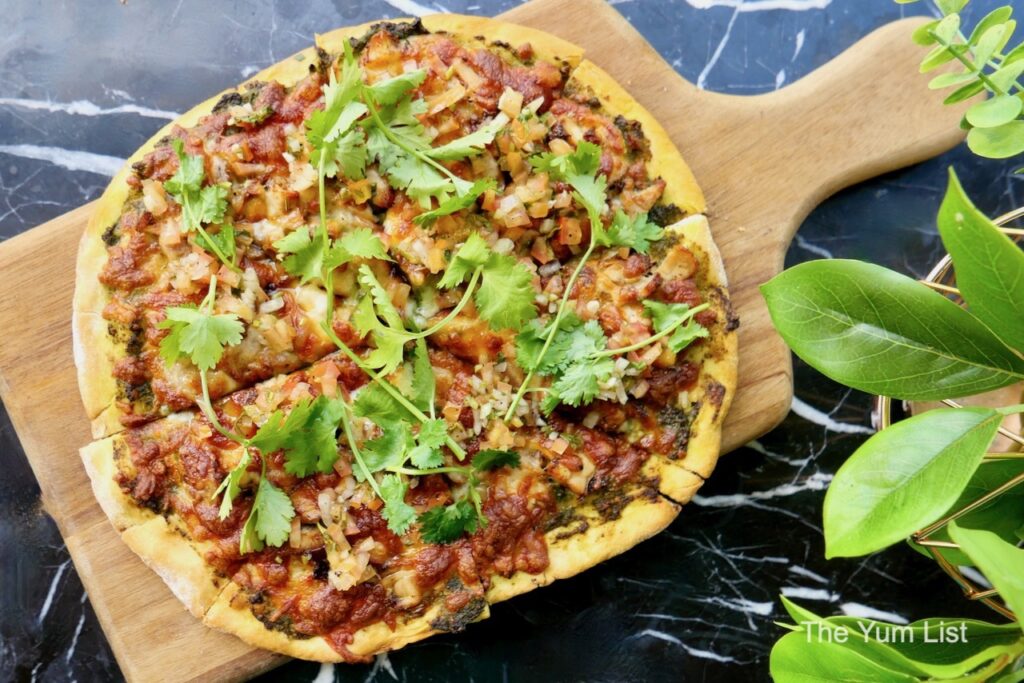 Mains – Modern Cuisine Kuching
Chef's classic training is found in the mains with a chicken roulade wrapped in smoked brisket beef on top of a bean stew with chicken jus, carrot and broccoli. Sarawak's famous laksa is celebrated in the accompanying spaghetti dish. The pasta strings soak up the laksa sauce, which brandishes an impressive 38 different types of herbs and spices. It's lavishly topped with plump prawns, mussels and strips of omelette.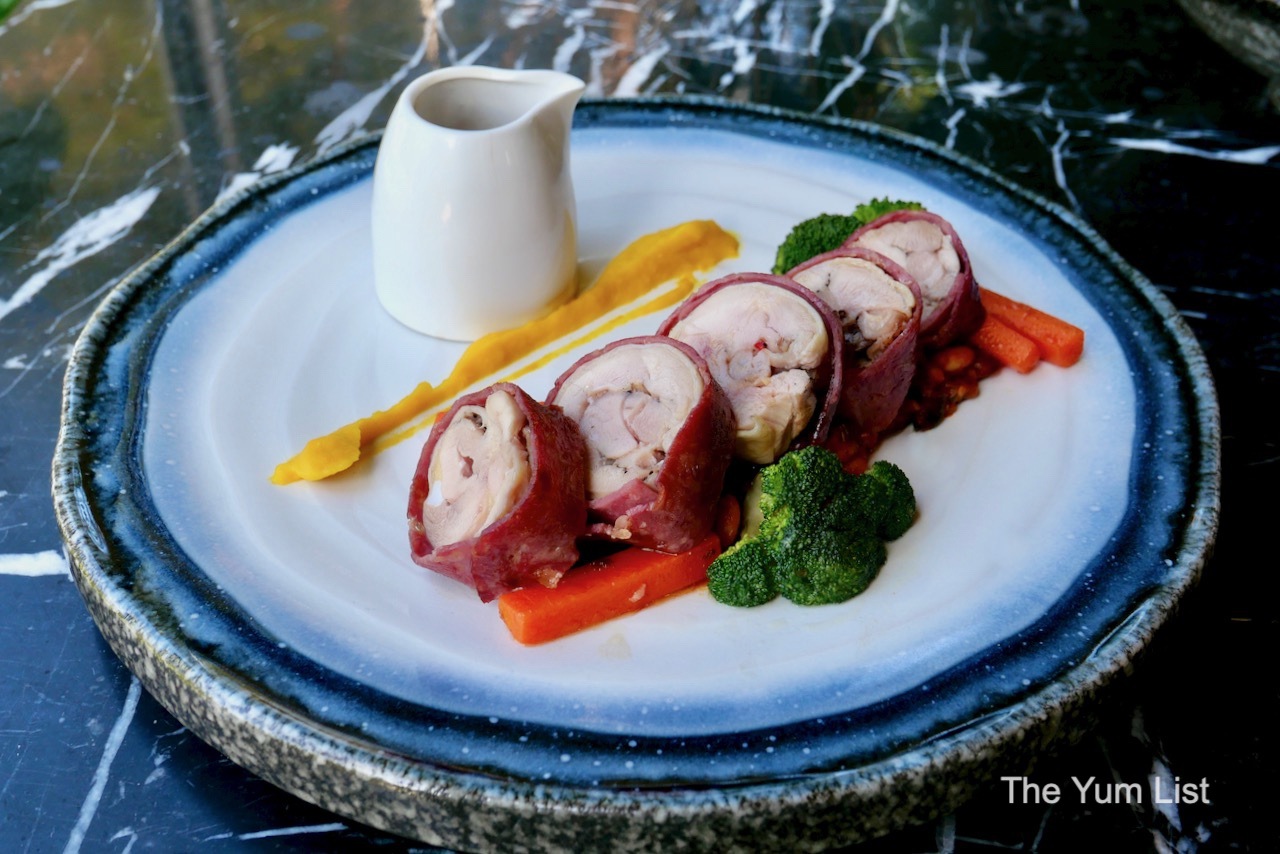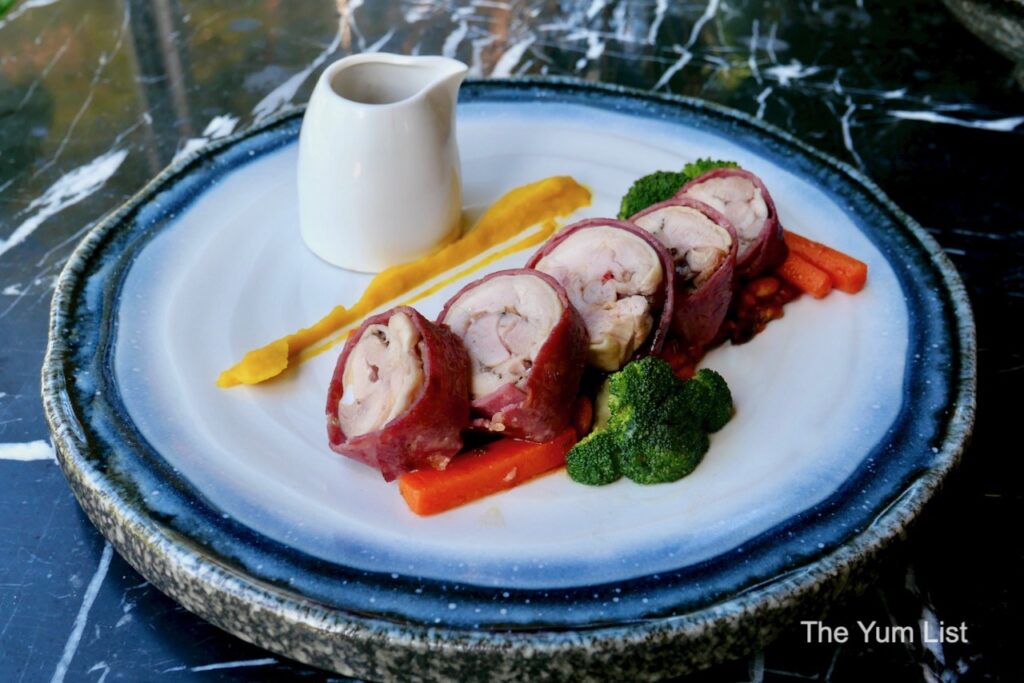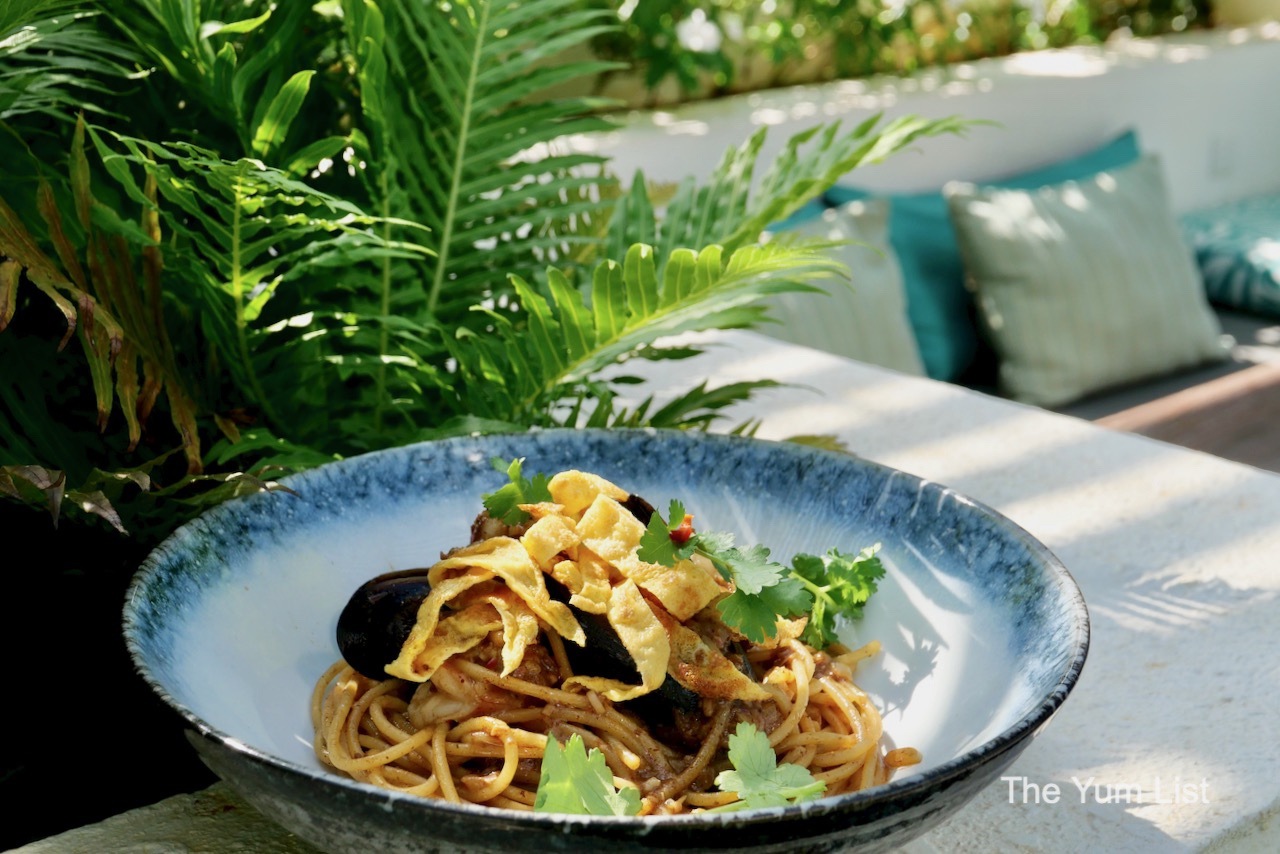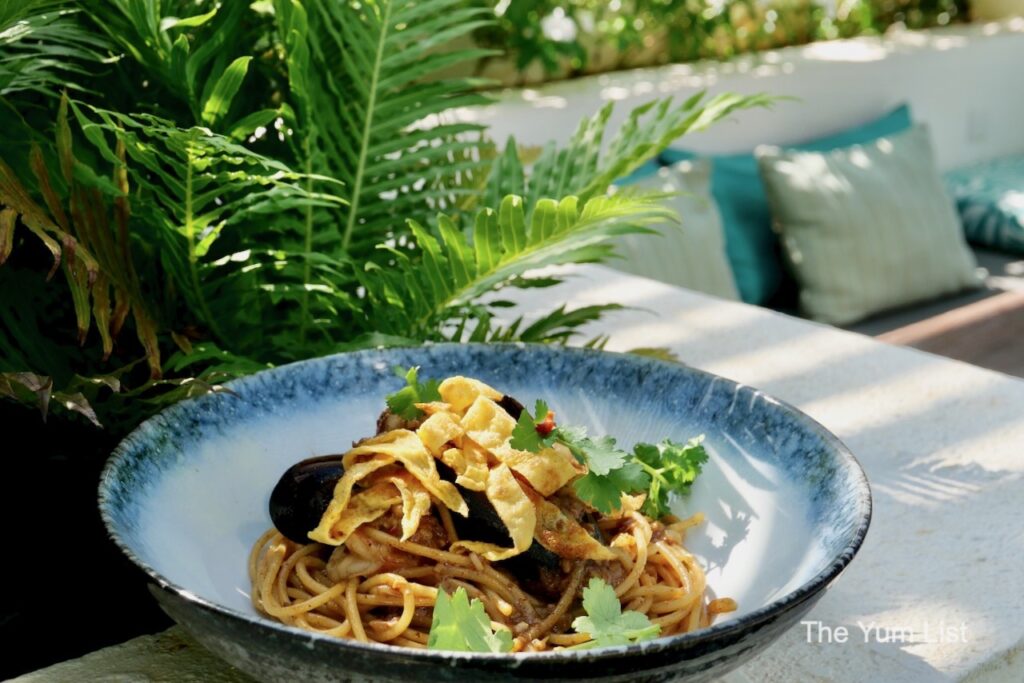 Wine
Lubricating our afternoon is a lovely bottle of AIX Rose. It's fragrant, fresh, elegant and well-balanced. I think it's the perfect tropical drinking wine, versatile enough to pair with a variety of dishes, but also a great porch-sipper.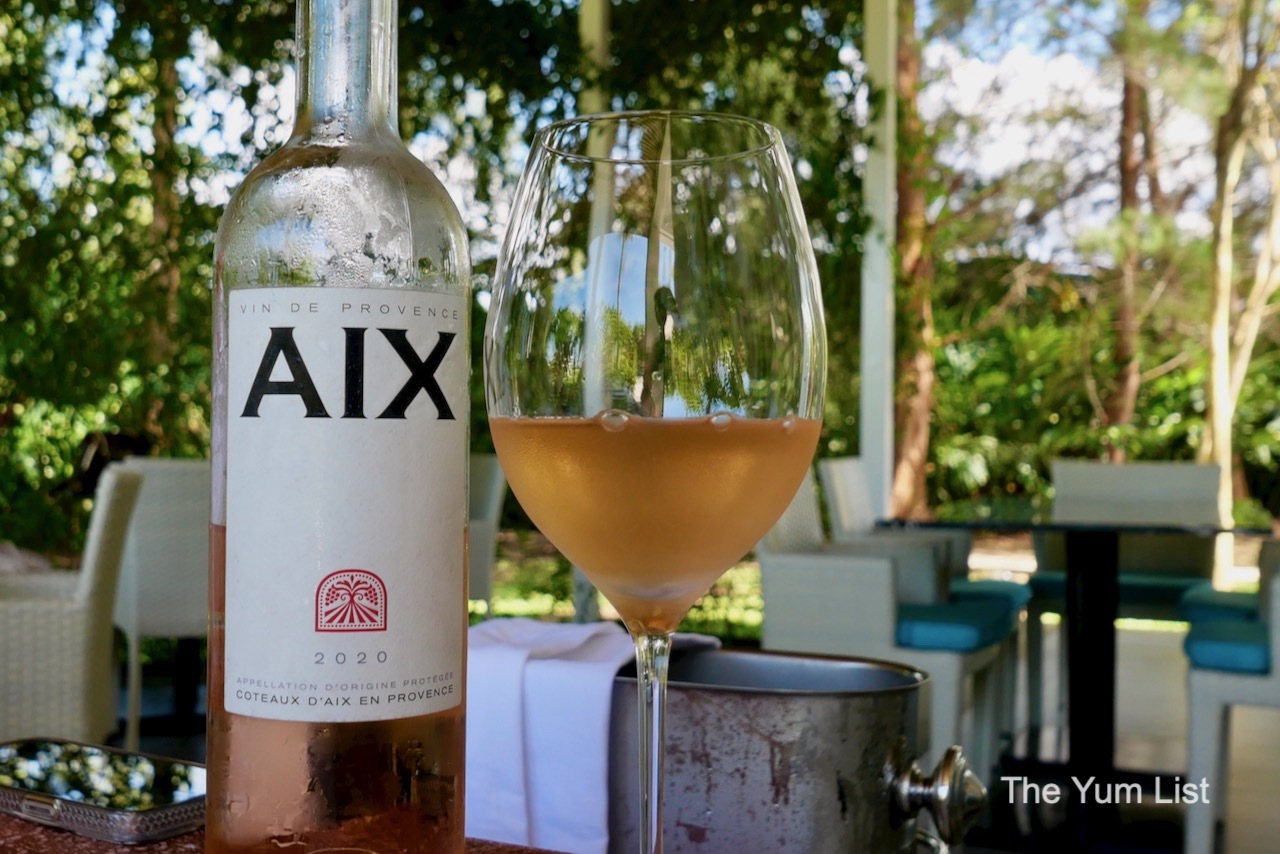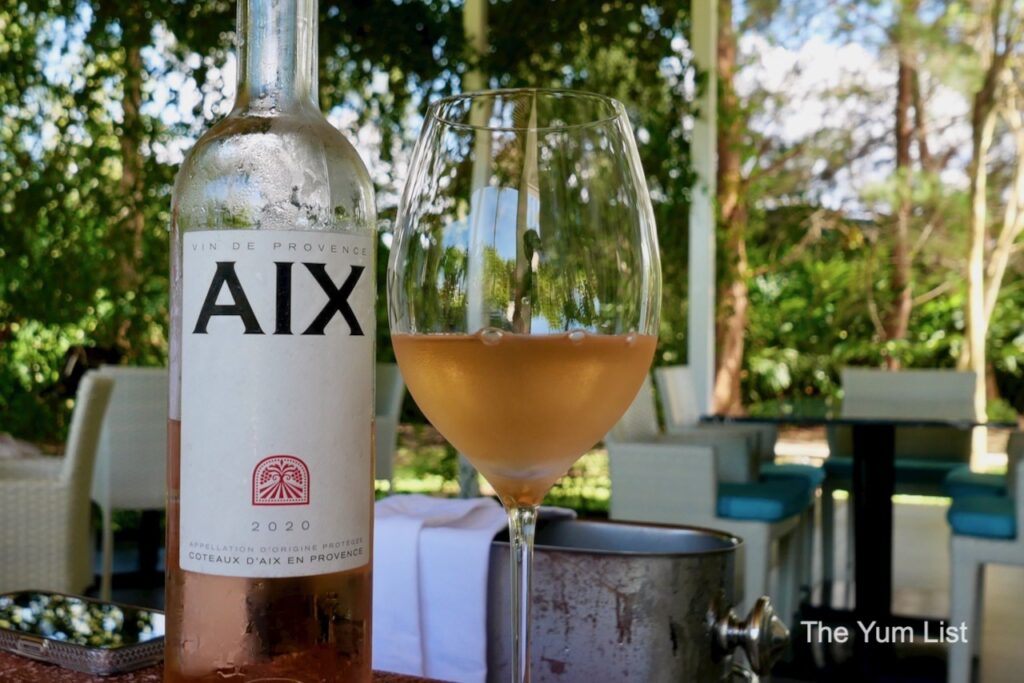 Sweets – Modern Cuisine Kuching
Our tasting at Kechala concludes with a tasting of six flavours of organic soy gelato – Borneo vanilla bean, Chelum dark chocolate, Milo dinasor (a favourite childhood drink of iced Milo topped with more powdered Milo), Sarawak mango, kapuk banana, gula apong (palm sugar from the nipah palm) and sour plum. Chef also spoils us with his speciality – chocolate fondant. Chef Gerald used to own a French restaurant in Sabah, where he sold 150 pieces of this dessert daily!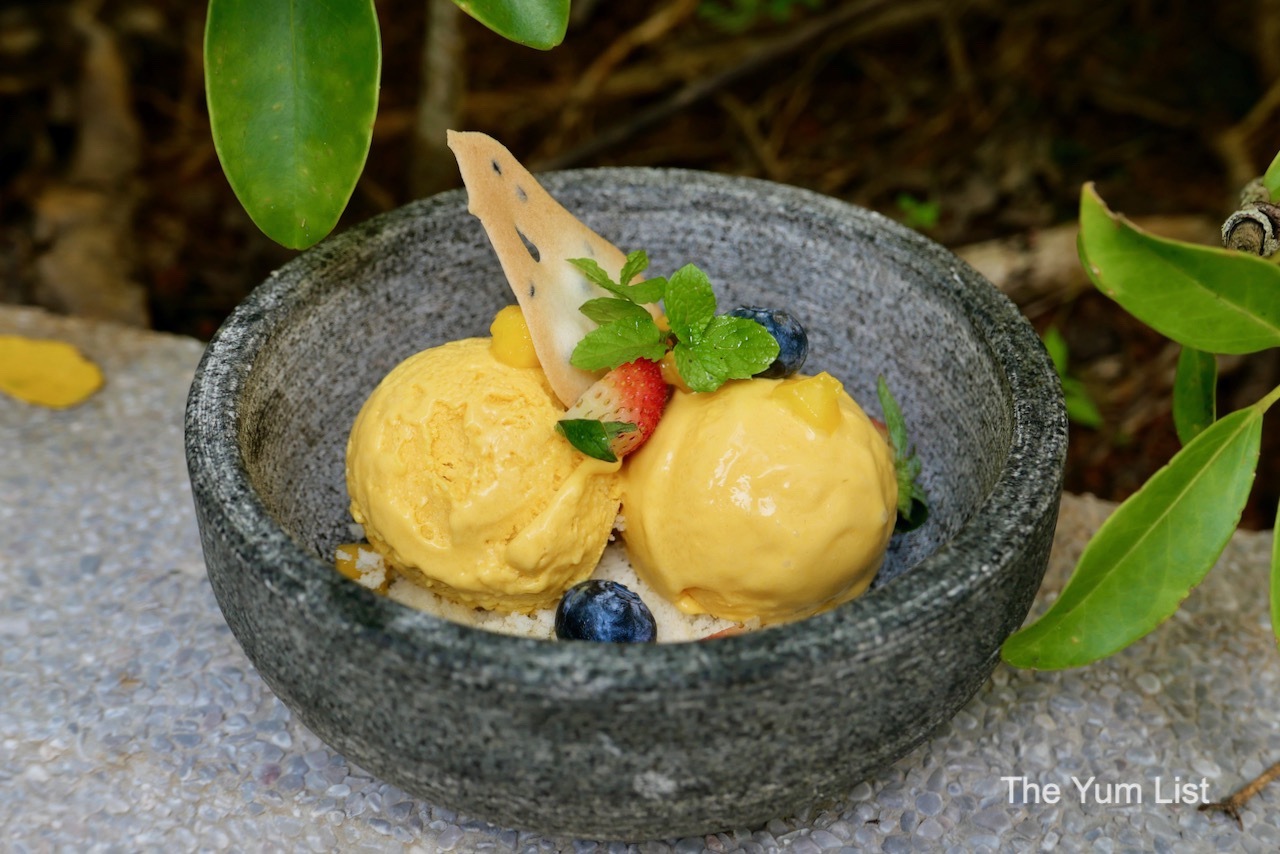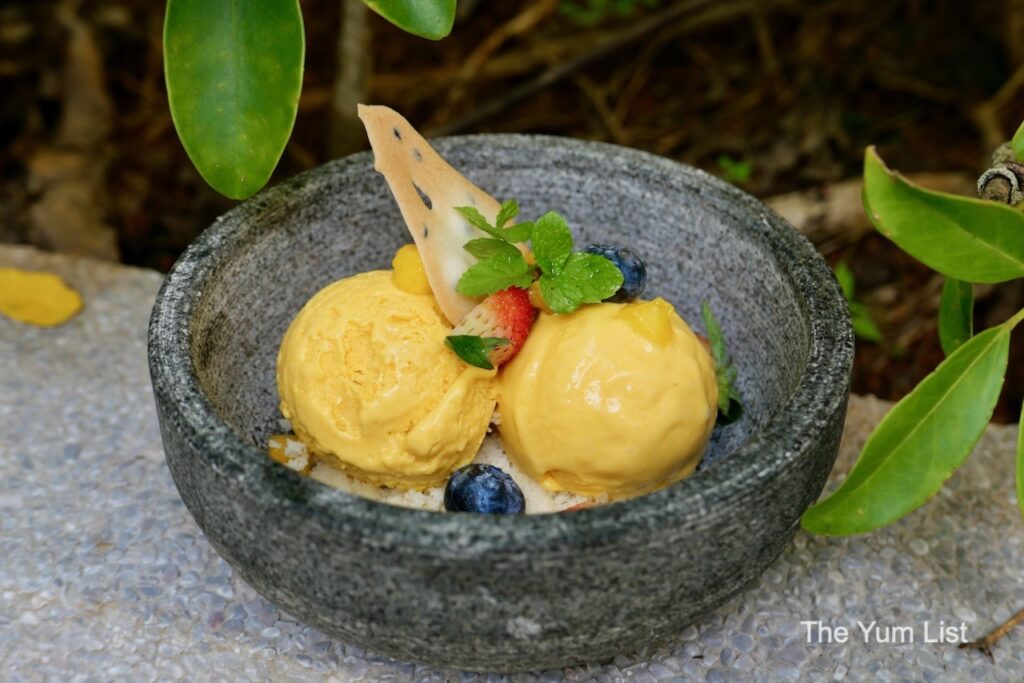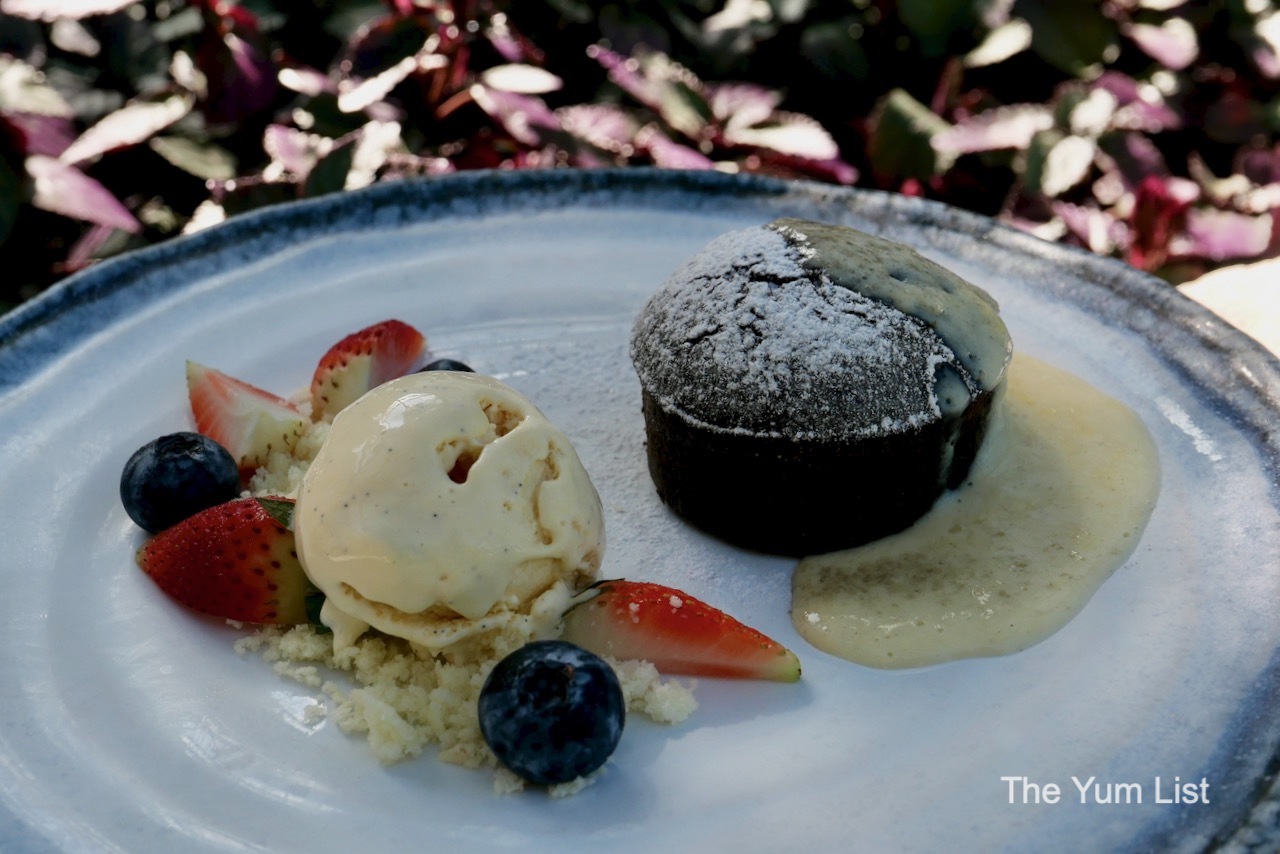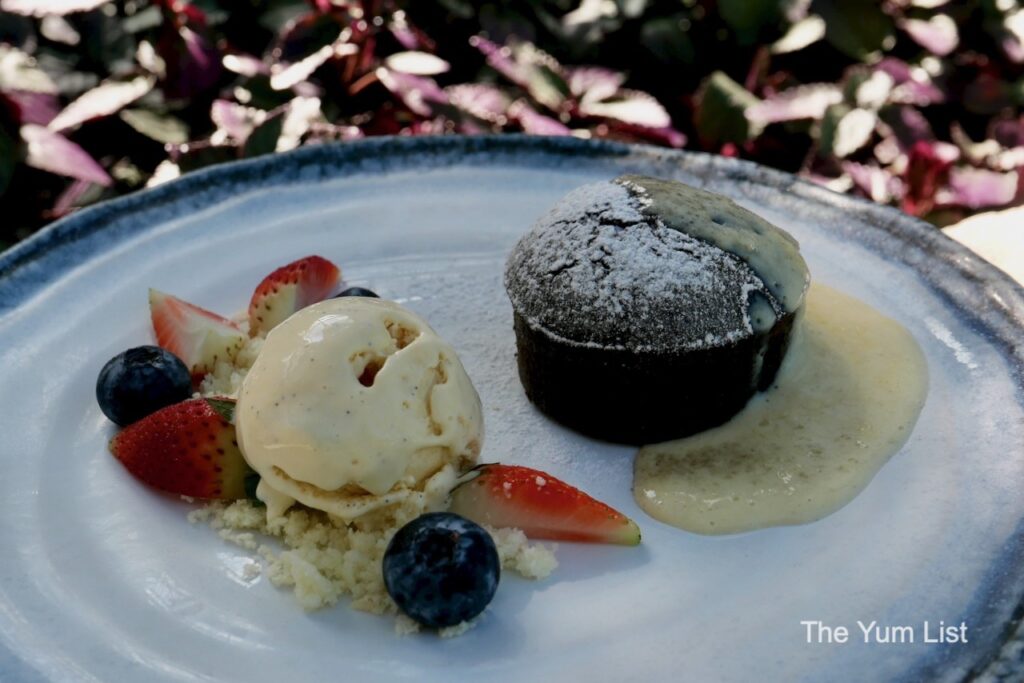 Reasons to visit Kechala Cove 55: beautiful setting both inside the air-conditioned interior or outdoors in the sunken shaded garden seats; a lovely Kuching escape; so much potential – stay tuned for future innovations, collaborations and events.
Kechala at Cove 55
93010 Kuching, Sarawak
+6 082 846 068
[email protected]
www.facebook.com/cove55
Kechala Cove 55 Opening Hours
Monday to Sunday 7 am to 11 pm (last order 9 pm)
* Reservations are recommended.
Find more recommendations for Sarawak here and stay up to date with the latest gourmet happenings in Malaysia here and here.