Moromi KL
Words: Sathya Selvarajah
Photos: Monica Tindall
In a world of overly sweet and syrupy drinks, Moromi stays true to the art of proper infusion with their handcrafted infused sakes. Far from a standalone sake joint, this new bar in Damansara Heights is loaded with a full selection of spirits and not-your-average bar snacks.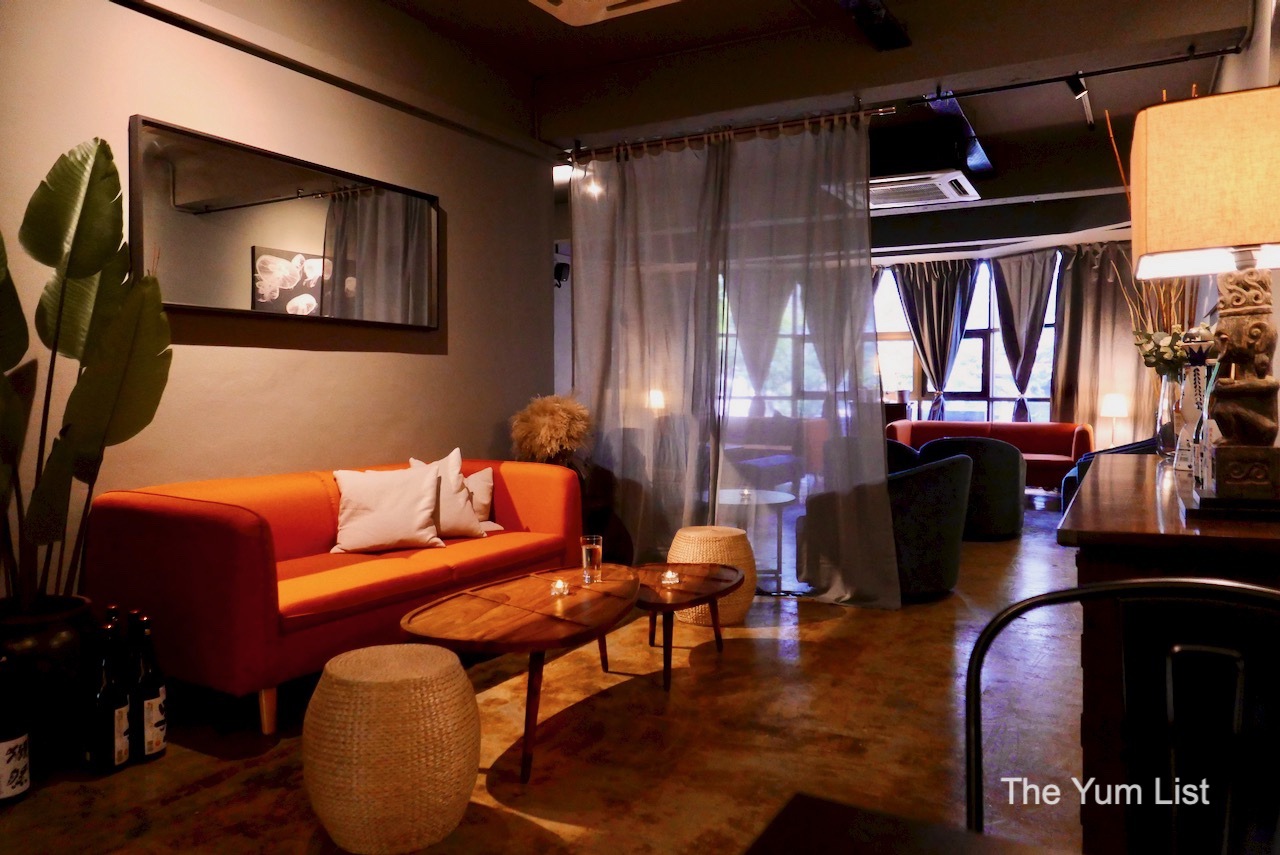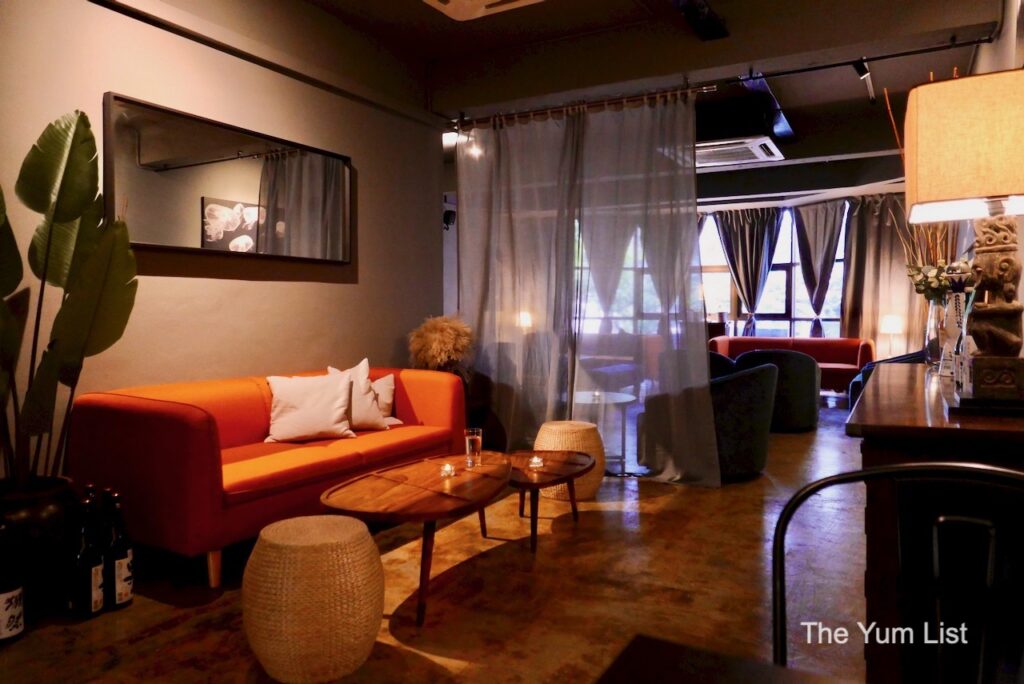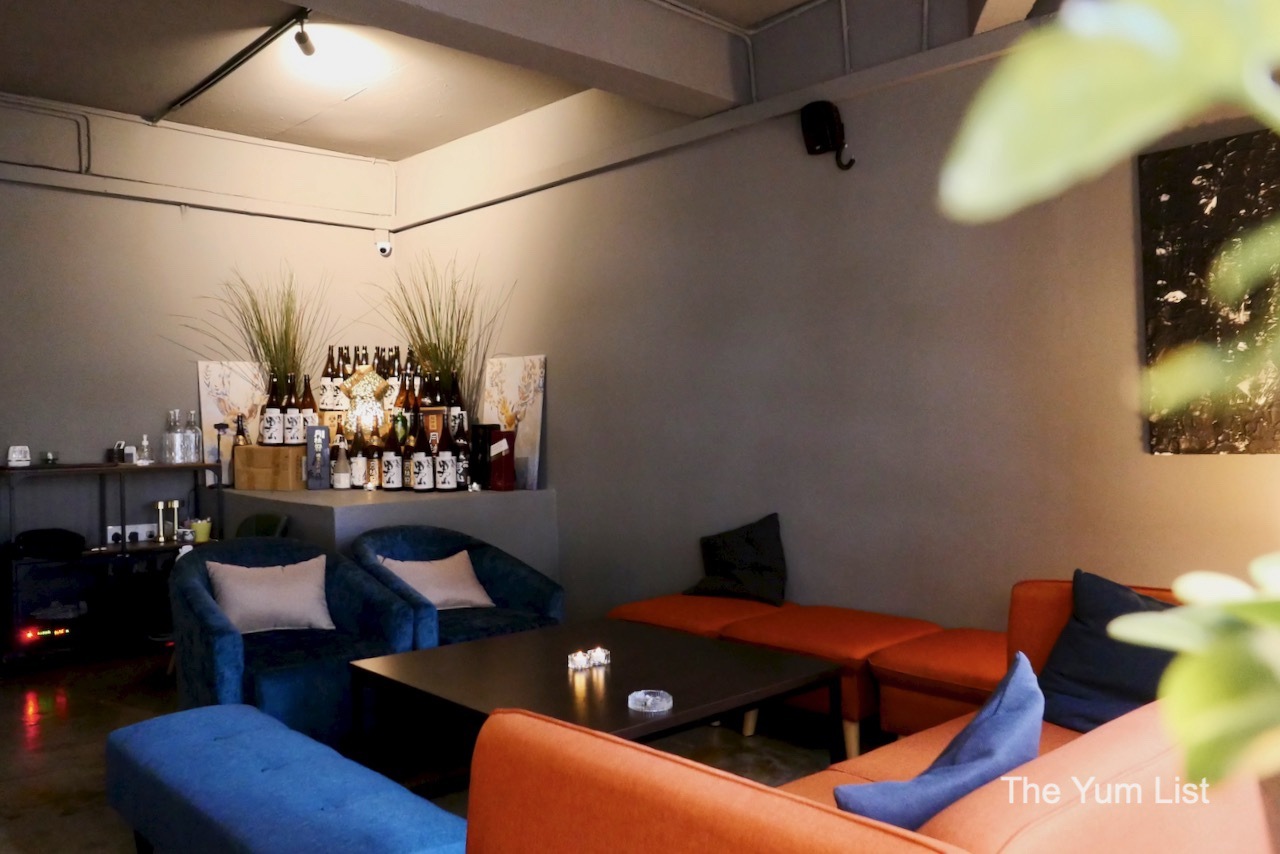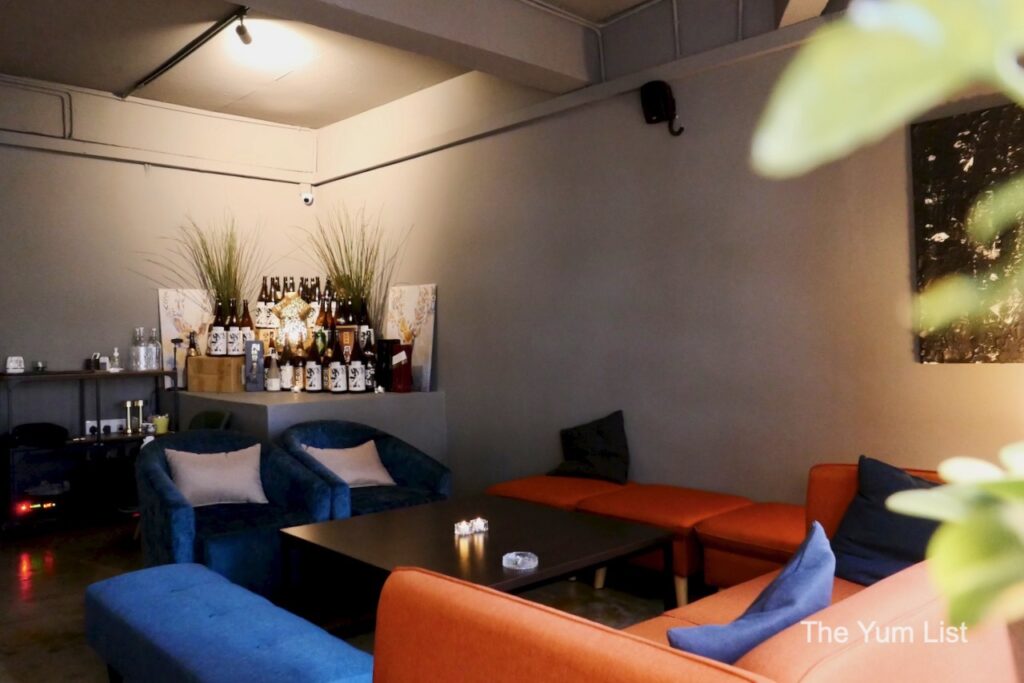 Moromi KL
Cosily located on the first floor above Umameat in Plaza Damansara, Moromi feels like two different places in one. One half of the place has high tables and Japanese izakaya vibes. The other half is laid back like you're in a living room, which I absolutely love. With everyone competing for extravagance, Moromi introduces comfort with fluffy sofas and smooth tunes to spend hours drinking and being merry with friends.
Mel Liew isn't your average bar owner either. Most restauranteurs consider their place their full-time job. She owns and runs a school during the day and works her passion for infusions at night. Having spent time working in Palm Beach while studying in Miami, she learned from her old boss's art of infusing sake. She launched this idea in Penang with partners several years ago when she first came back, but like all great ideas, the market wasn't ready. This one just needed more time to manifest. Made from only the purest rice wines, Mel uses Junmai sake for all her creations. What initially started as a passion project during the MCO, she started selling her infused sake bottles to close friends. Her first batch of 20 bottles sold out on the first day!
Moromi means fermentation in Japanese. It's crazy how the whole place came about through one person's love for their favourite beverage! There are sake bottles of all shapes and sizes tastefully scattered throughout the space.
Moromi KL Drinks Menu
I love sake. For one, it rarely gives you hangovers. Sake nights with friends usually mean loud conversations and never-ending shots that slowly escalate, not like tequila where you skip straight to the morning after.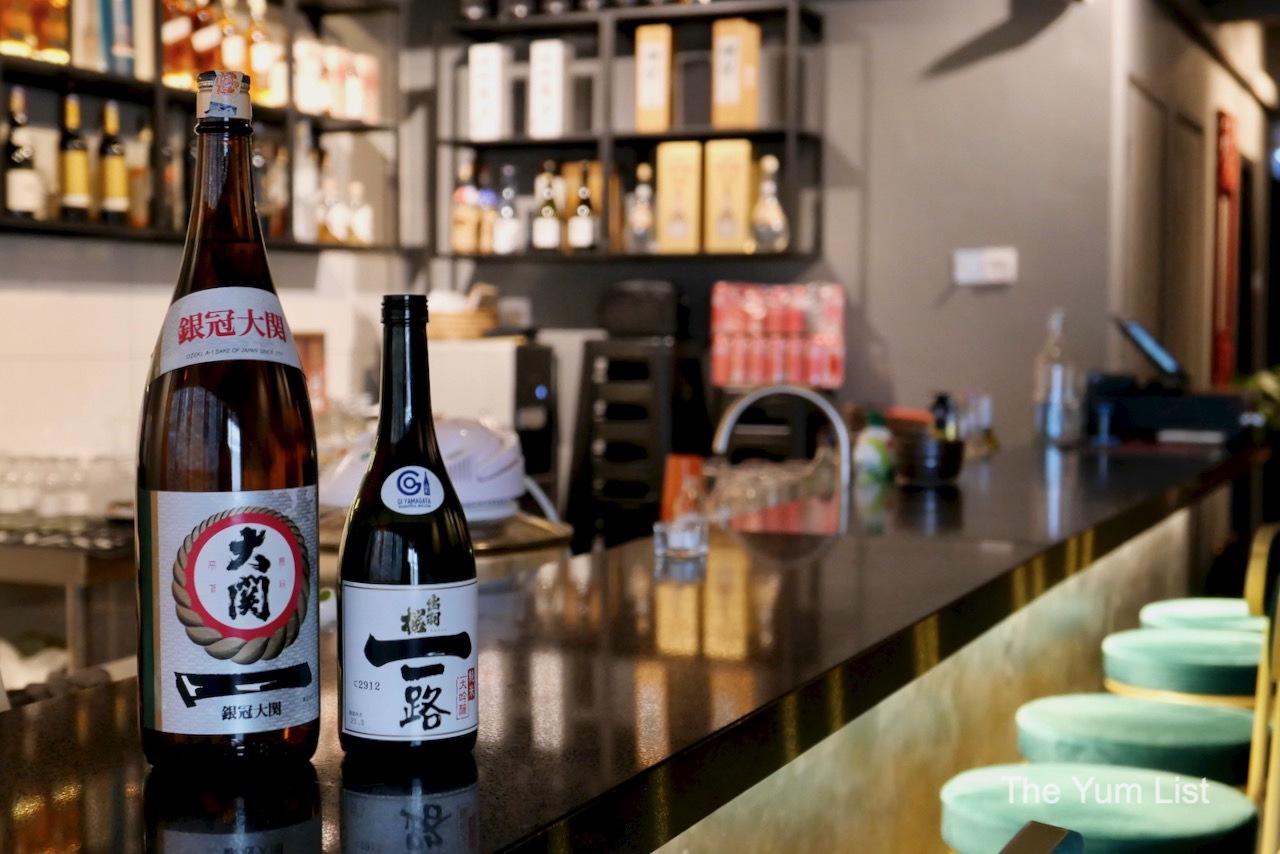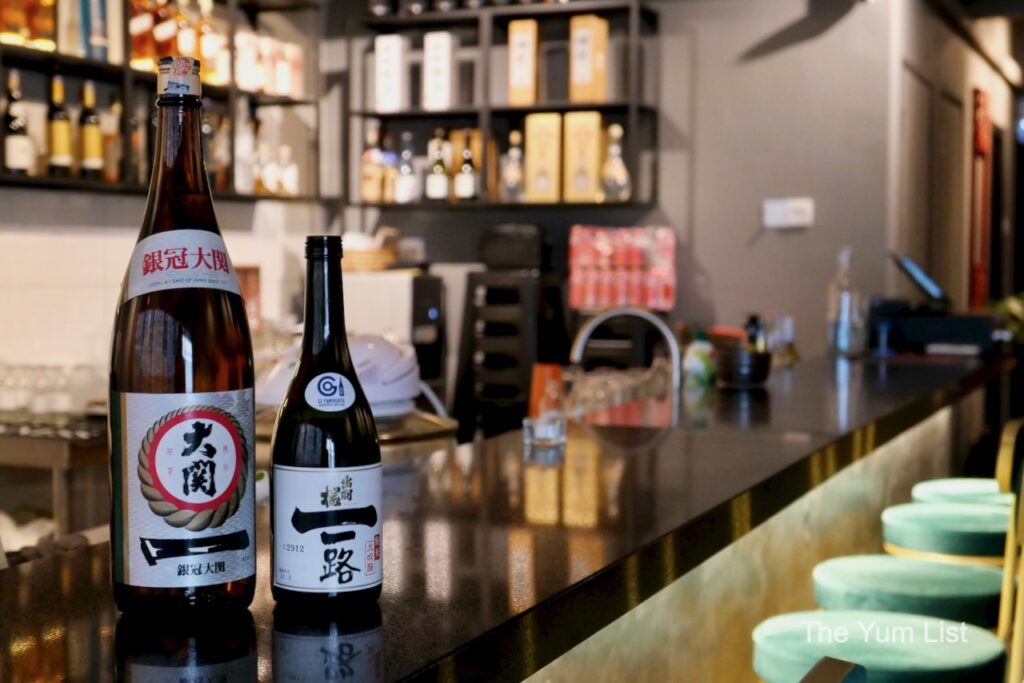 Sake Infusions
We begin with the sake infusions. Mel has learned how to prepare them while maintaining the ABV. We're served the Yuzu Kyuri (RM75) and For Passion's Sake (RM65). What you get with Moromi's sake is a smooth criminal with the essence of yuzu in every sip. It trails along your senses, and before you know it, your bottle is empty, and it's time to get another! Anyone who likes passionfruit will slurp it up as we did. This one has real passionfruit pulp in it, too, giving it a tang! Monica and I were fans of both, with Mel having a few glasses with us too.
Not only does Mel produce and sell infused sake at Moromi, but they're also available at several hip locations around KL. Hyde, 61 Monarchy, Crown, The Good Batch, W1, Tekku Izakaya and JIS Lounge all have Moromi infusions on their menus. They have collaborated with La Petite Bouchee, Dessertary and Madam Heritage Kuih! Not bad for a business that started from someone's home!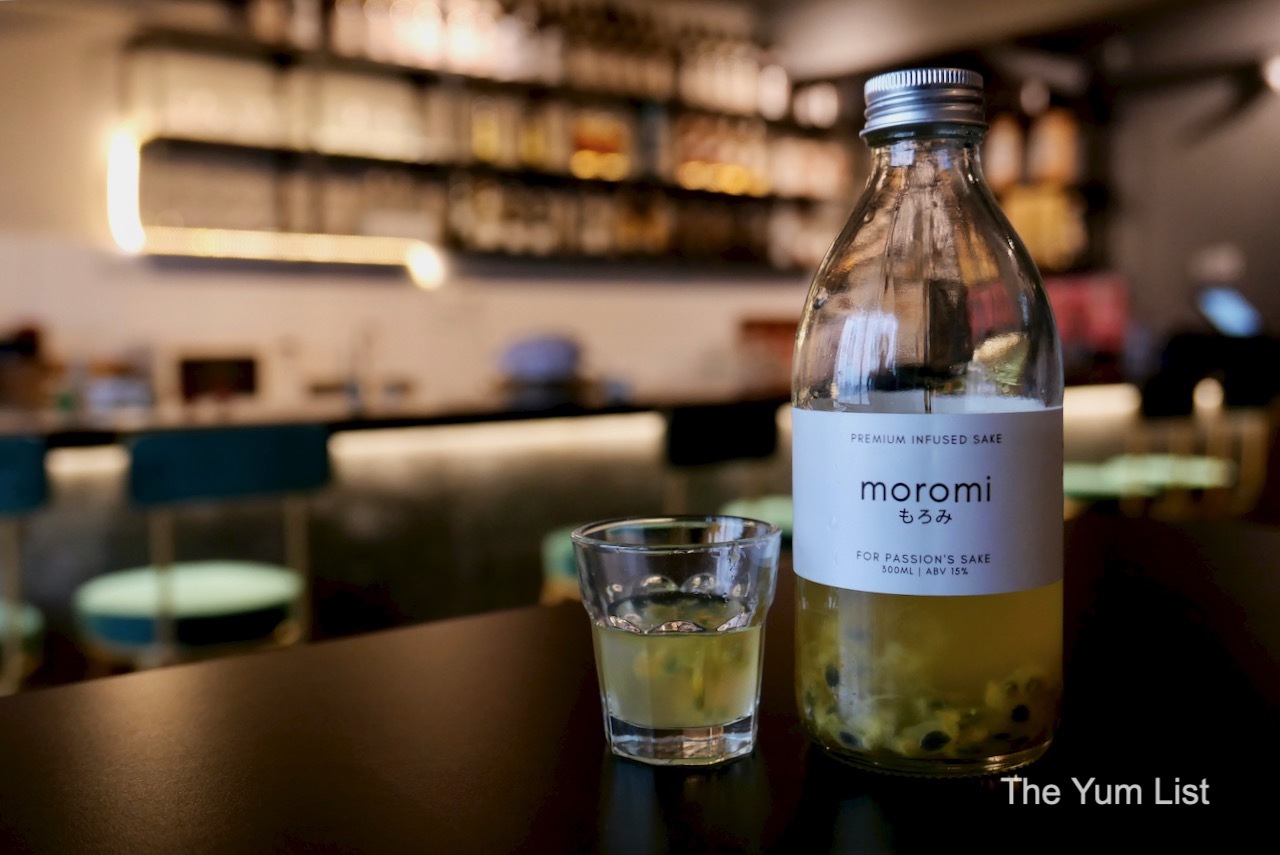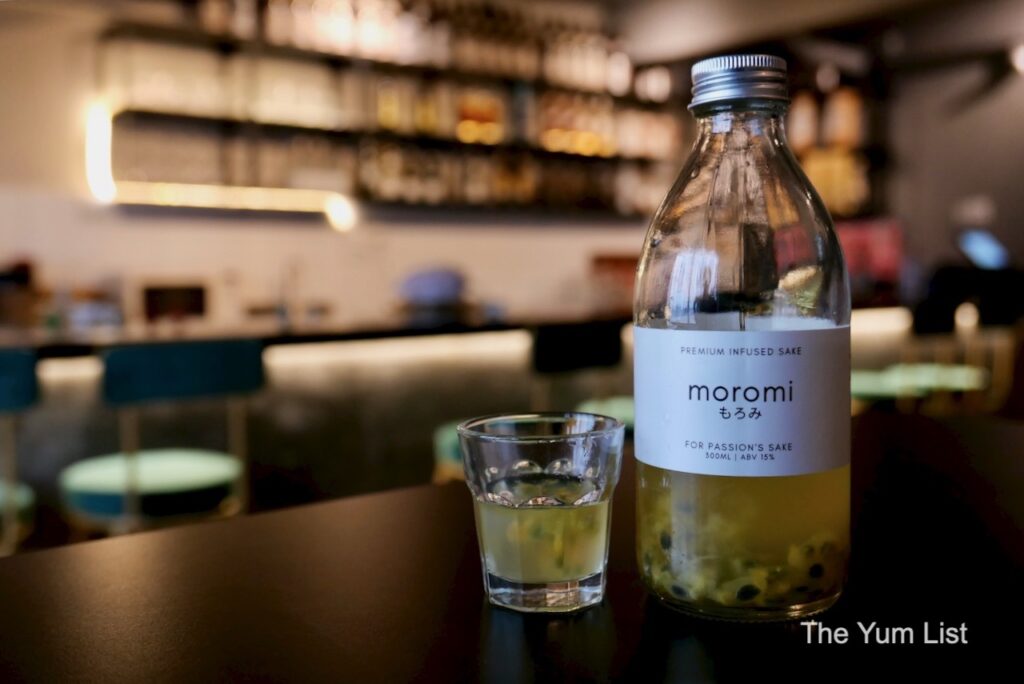 Cocktails
Moromi's cocktail menu also merits exploration. Try something light, such as the Sake Highball (RM25) with sake, yuzu liqueur, and soda to begin. It's easy to sip and refreshing on a hot day. Then, move on to some more complex creations, such as the Moromi Sundown (RM 39). Also, a thirst-quencher on a warm afternoon it's a base of vodka combined with apple syrup, passionfruit, lime and pineapple slices. Lastly, moving up the intensity metre a few notches is the Barrel-aged Whiskey Boulevardier (RM 58). A strong and brute masked with sweetness and a light zing from torched orange peel, it's a drink to savour slowly.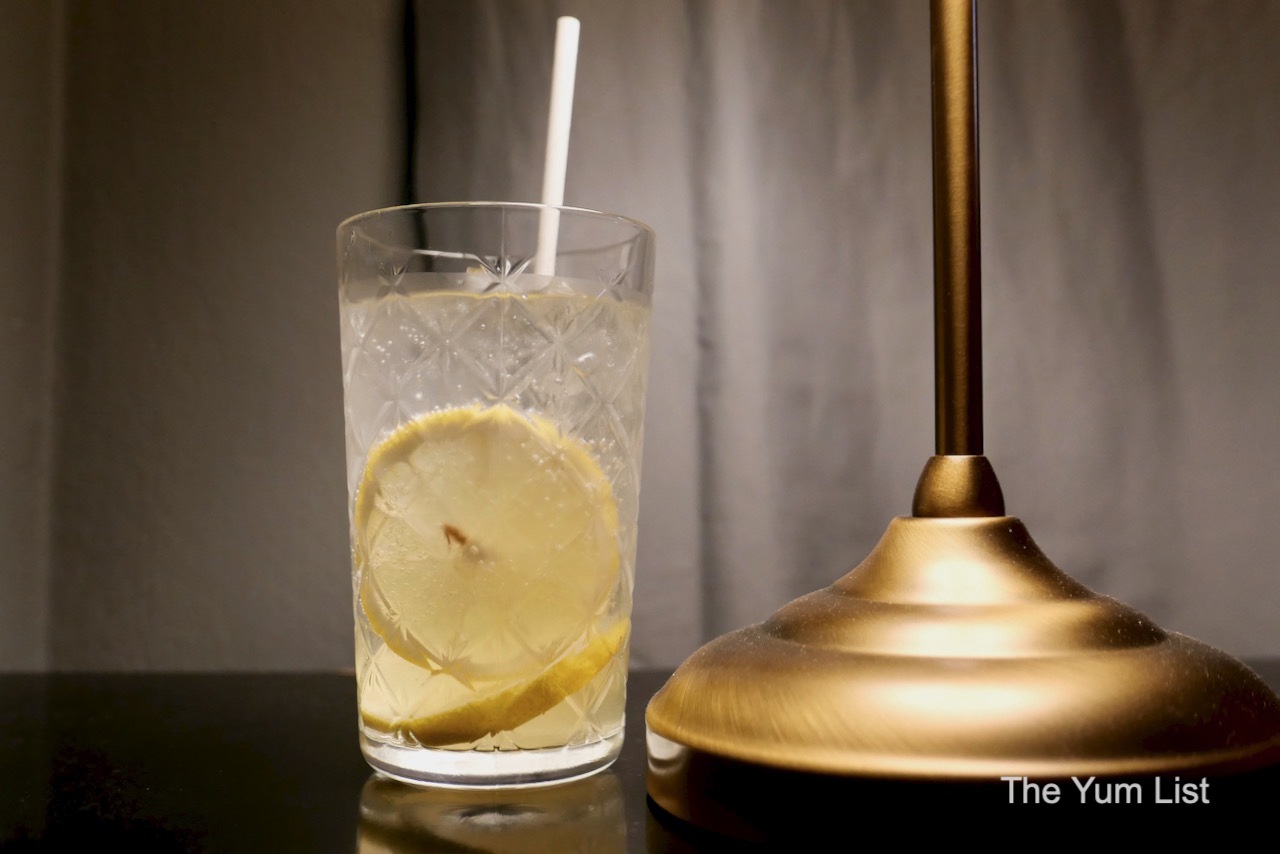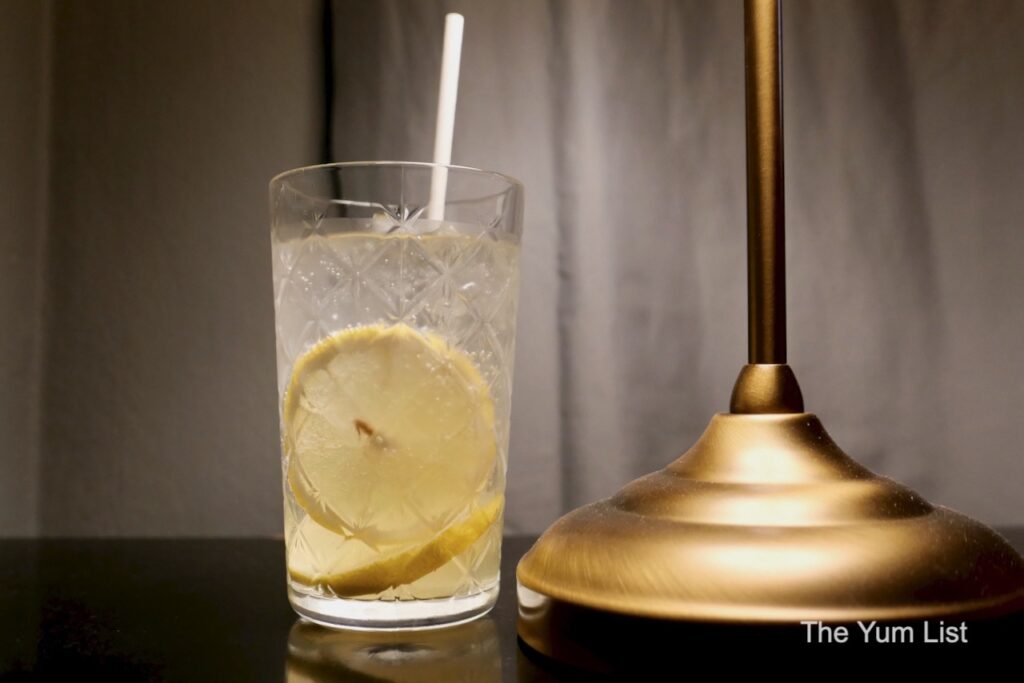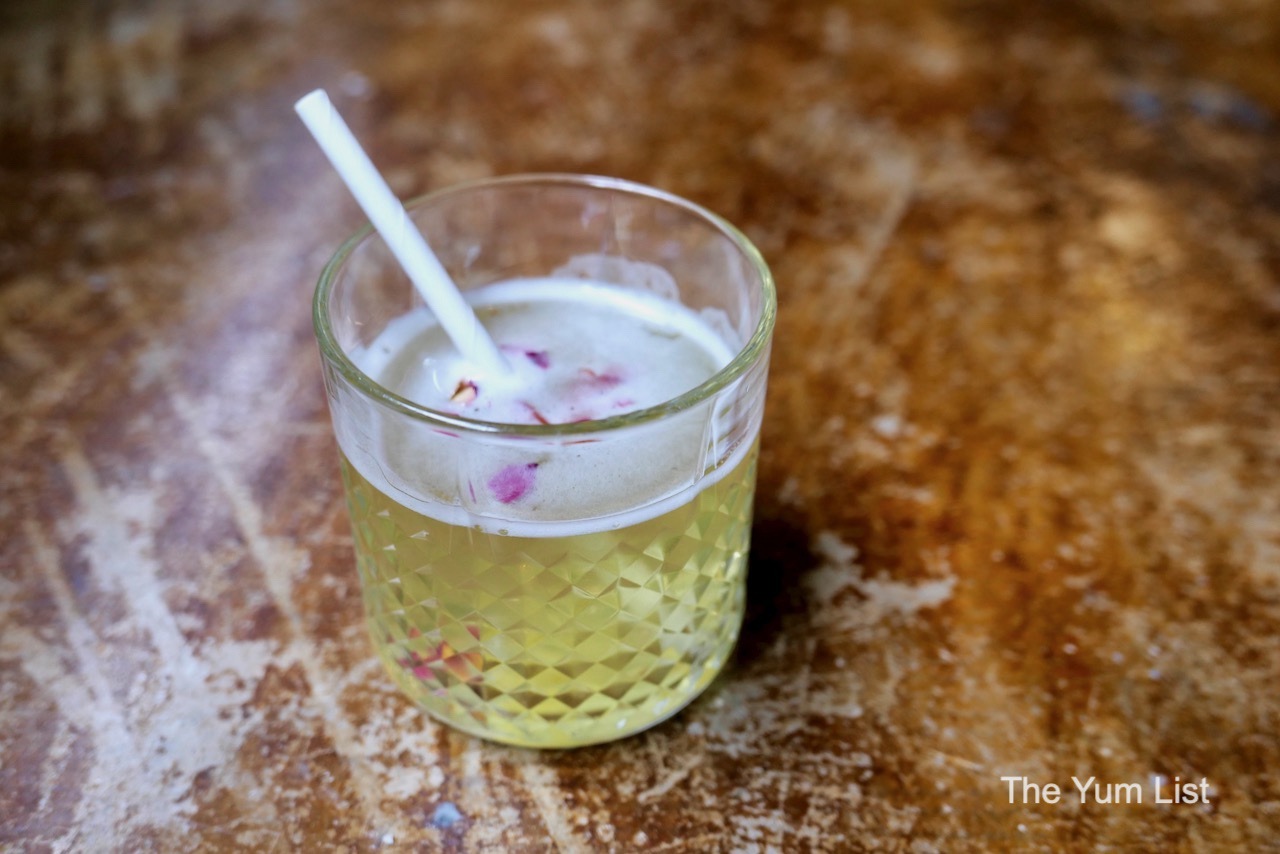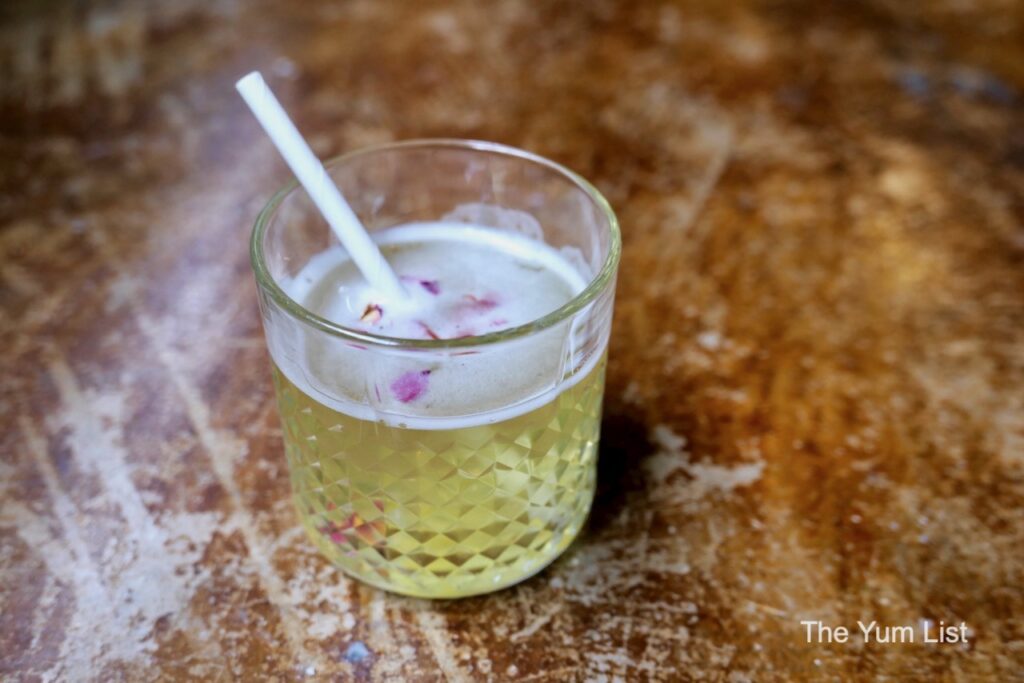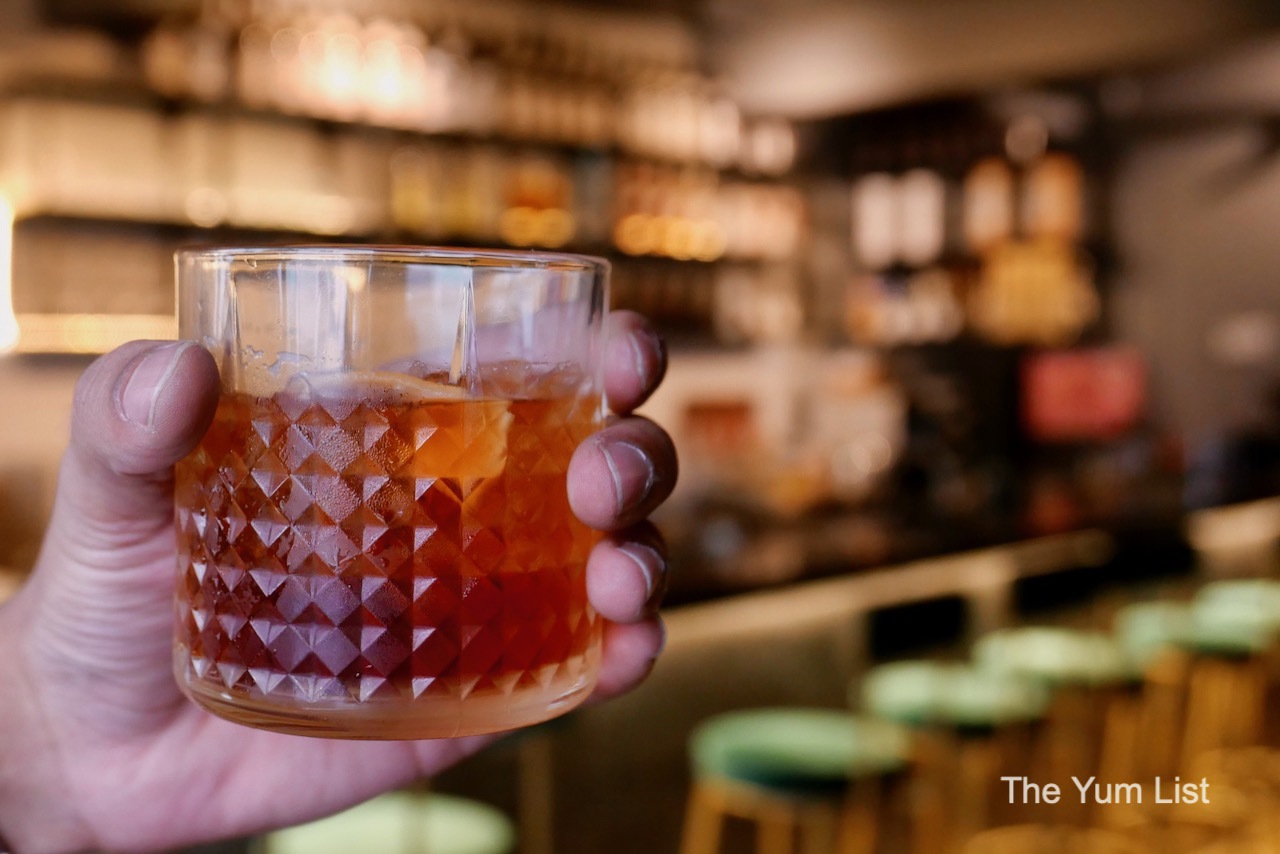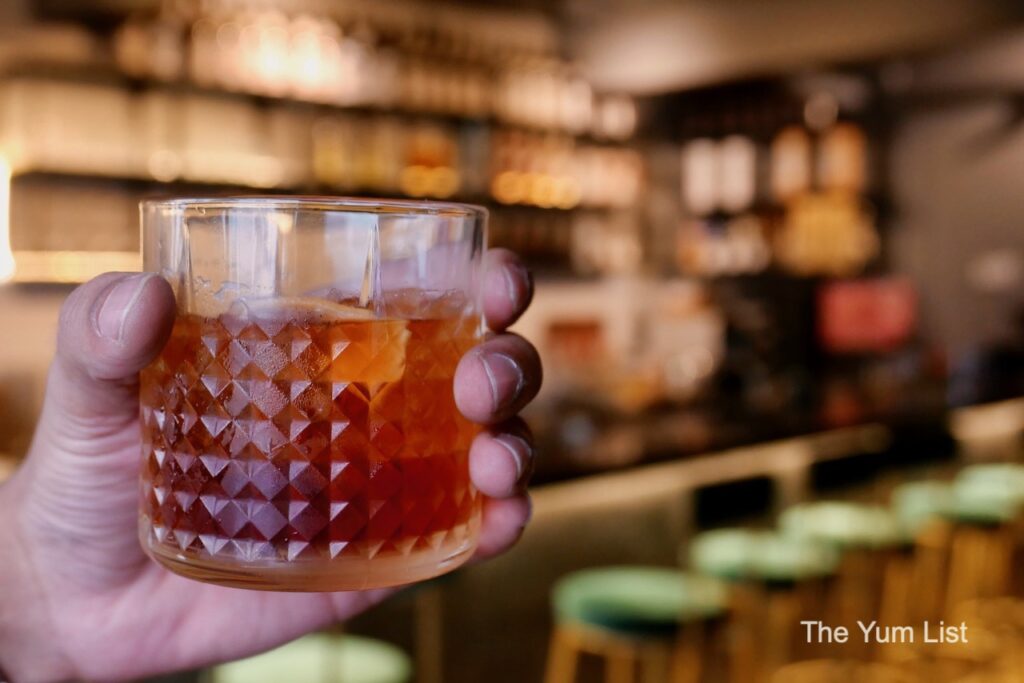 Moromi KL Food Menu
What's a Japanese themed afternoon without some edamame? Moromi's Rock Salt Edamame (RM15) – steamed, immature soybeans salted with Himalayan rock salt – are fresh and with a crunch. The Rocket & Zucchini Salad with House Miso Dressing (RM28) is springy and loaded with zucchini strips and rocket salad served with miso house dressing.
Ochazuke with Fish Flakes & Tobiko (RM28) is great for when you need something light and soupy. Roasted green tea poured over rice with pinches of dried fish and pickles makes an excellent tummy filler before calling it a night.
My two favourite Moromi bar snacks, though, are the Saba Shioyaki (RM32) and the Spicy Sashimi Tartare with Seaweed Wraps (RM42). The Saba is salt-grilled, served with house ponzu sauce with a splash of sake. The Spicy Sashimi packs a mad punch. Served using their fish of the day, seabass for us this time, it is cubed and mixed with avocado, scallions, masago and spicy sauce.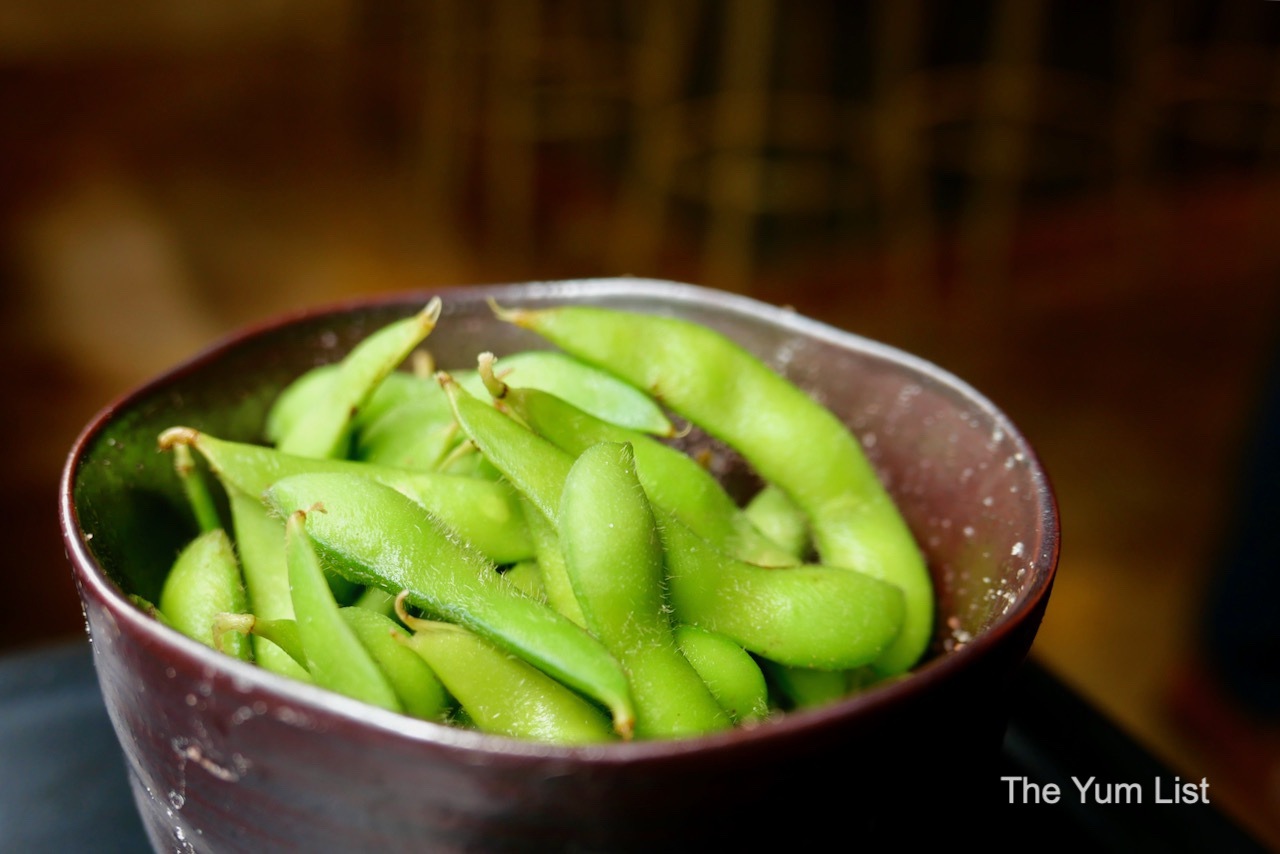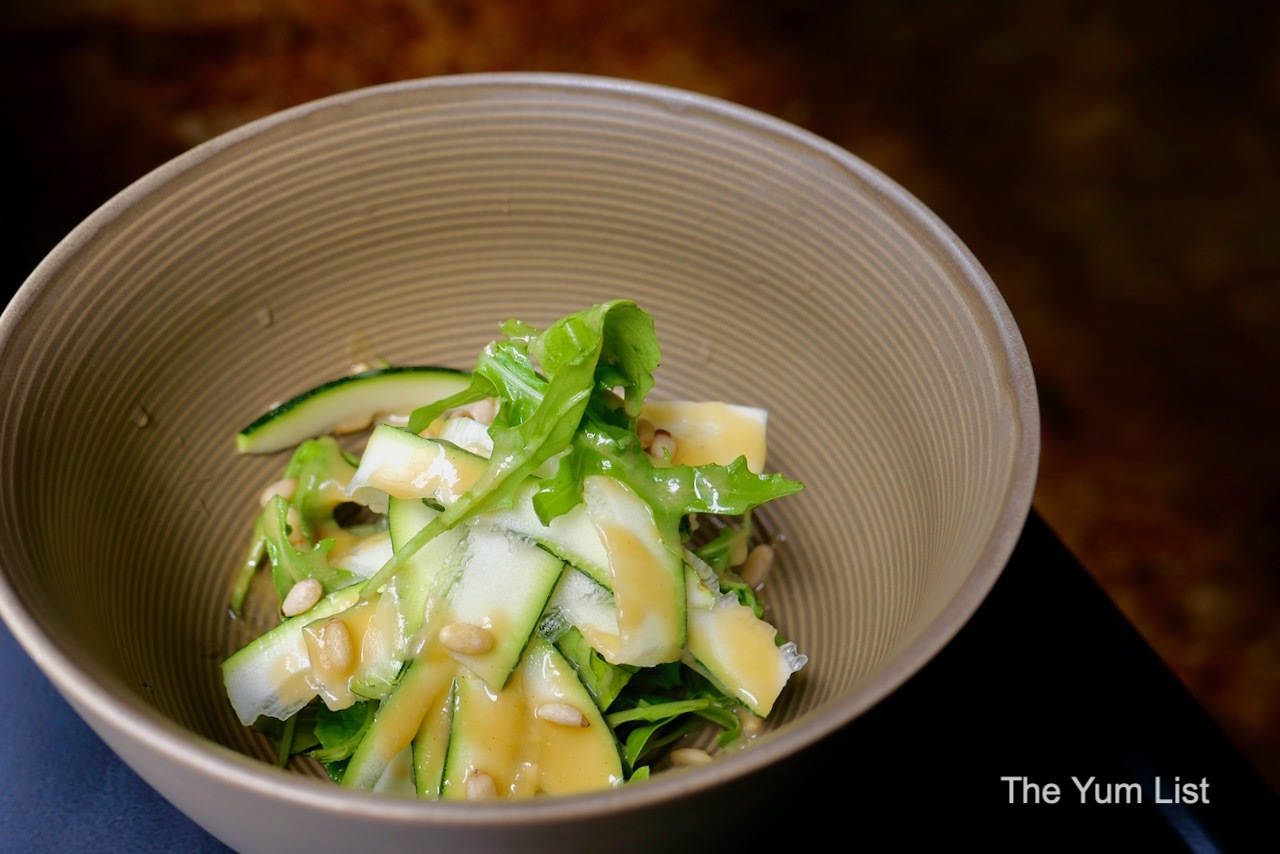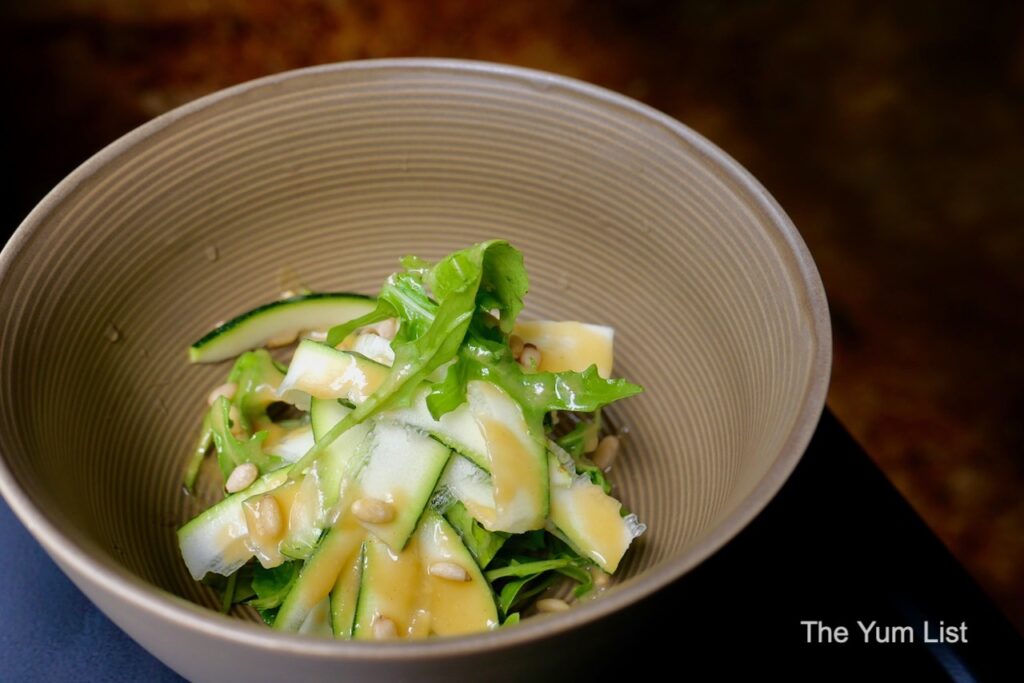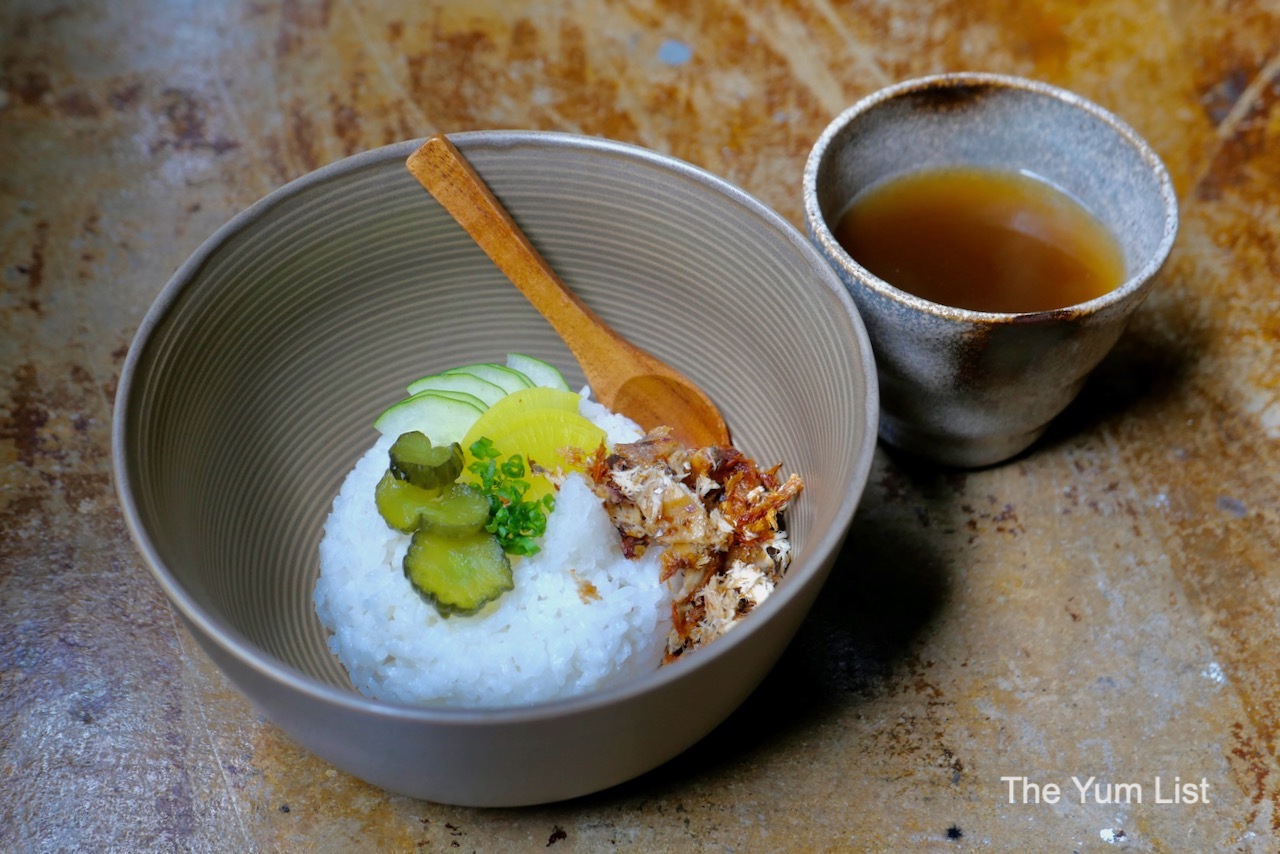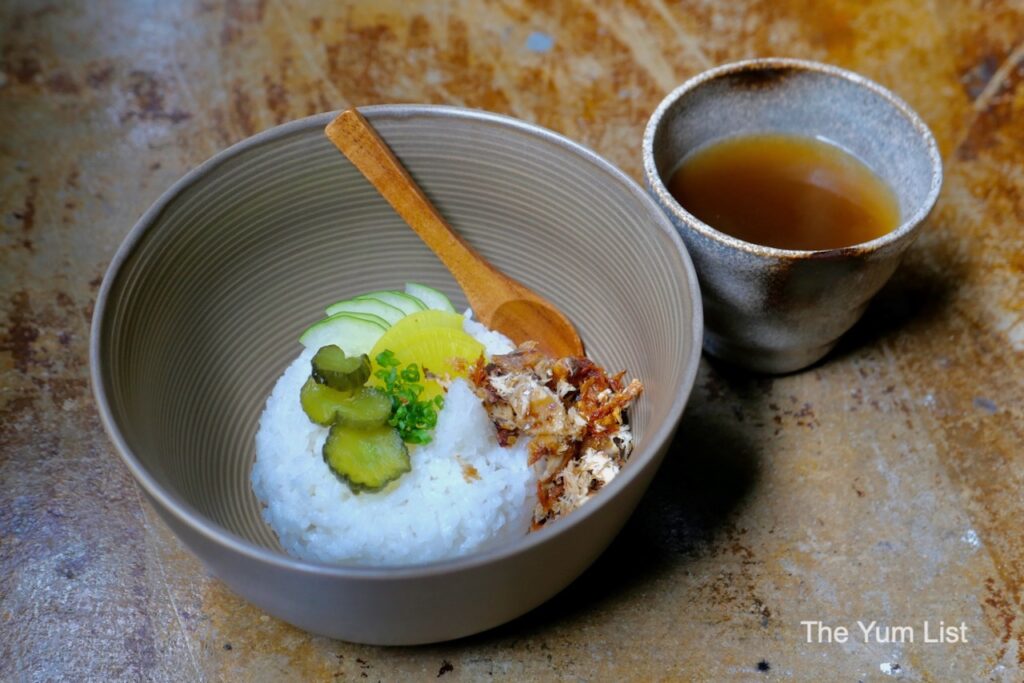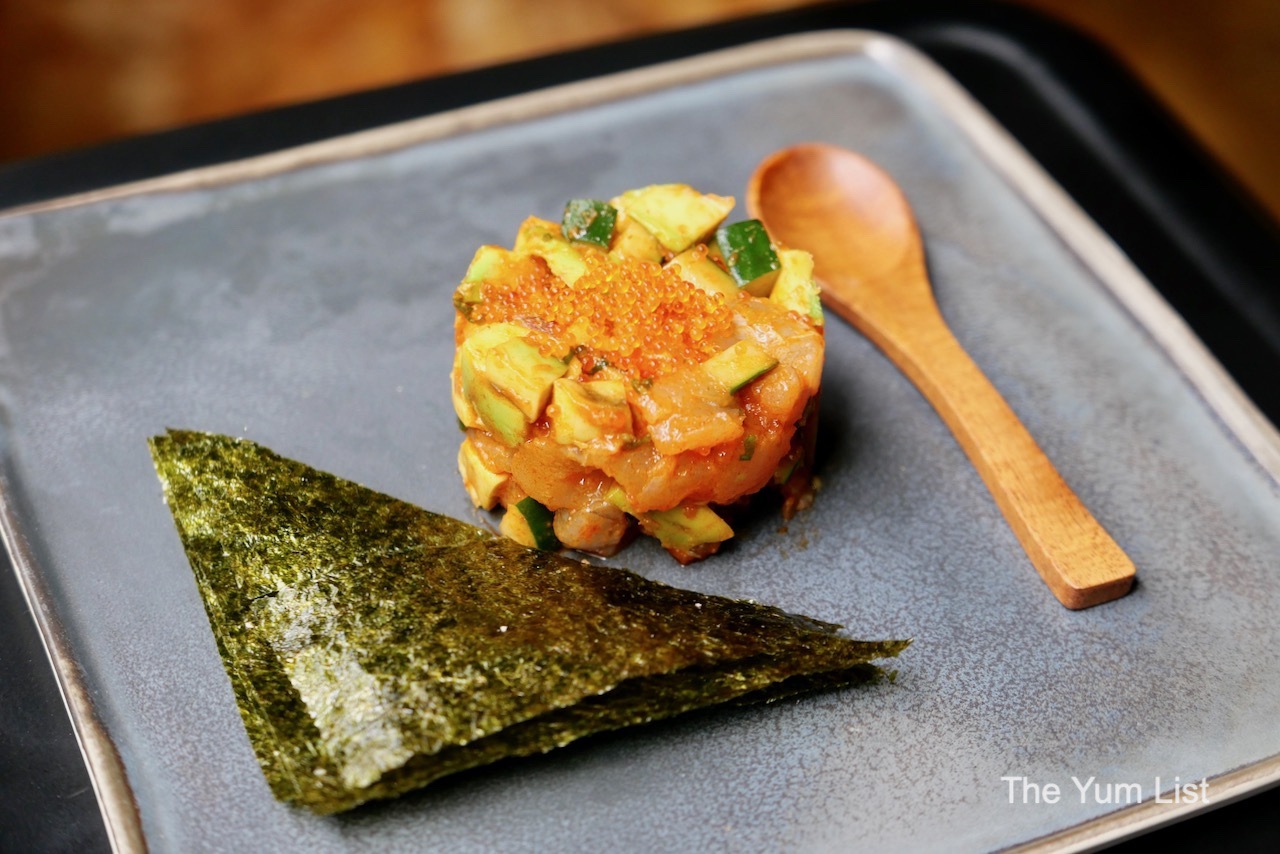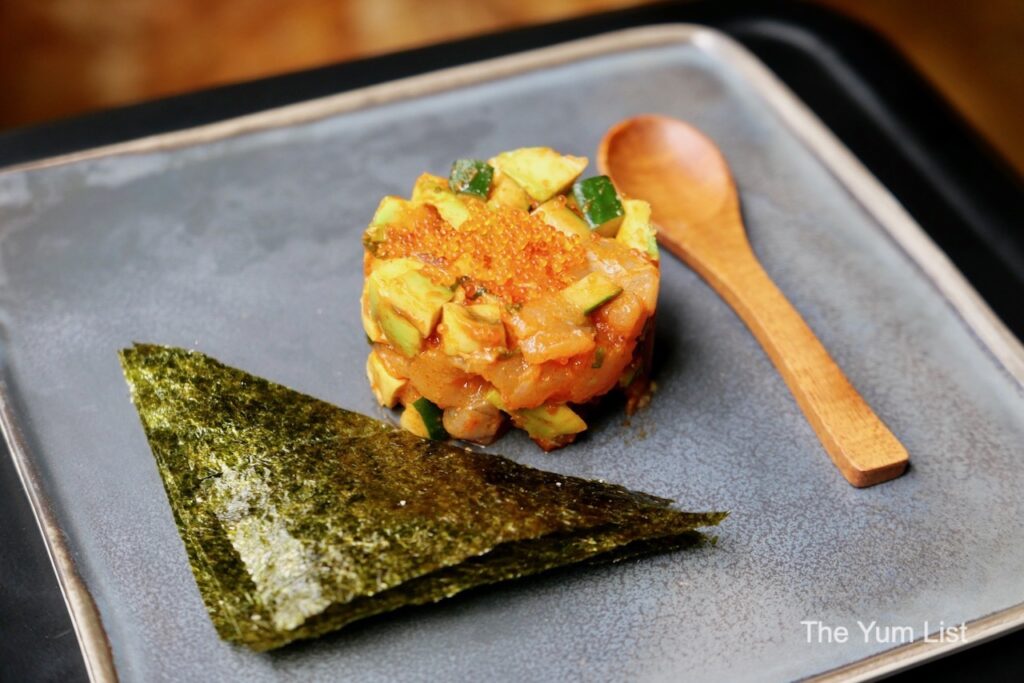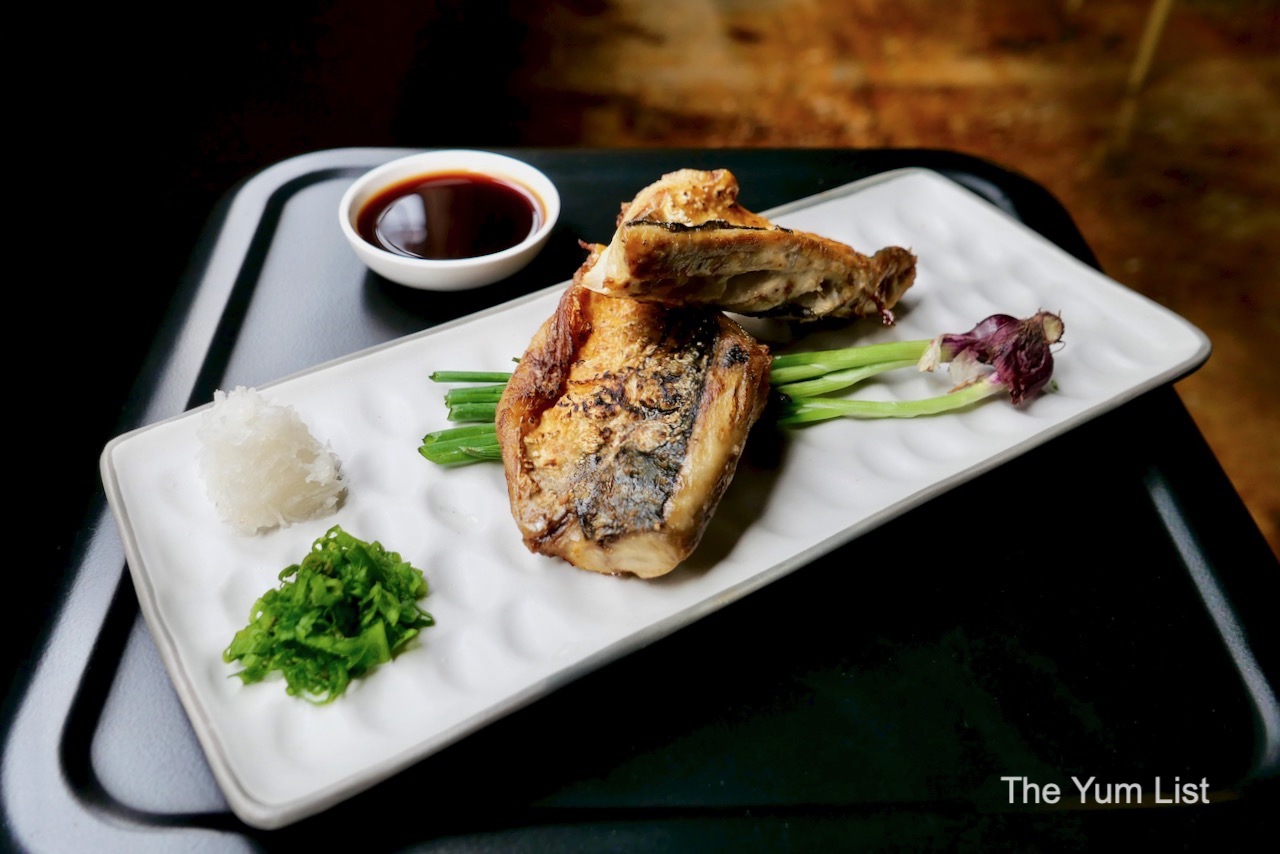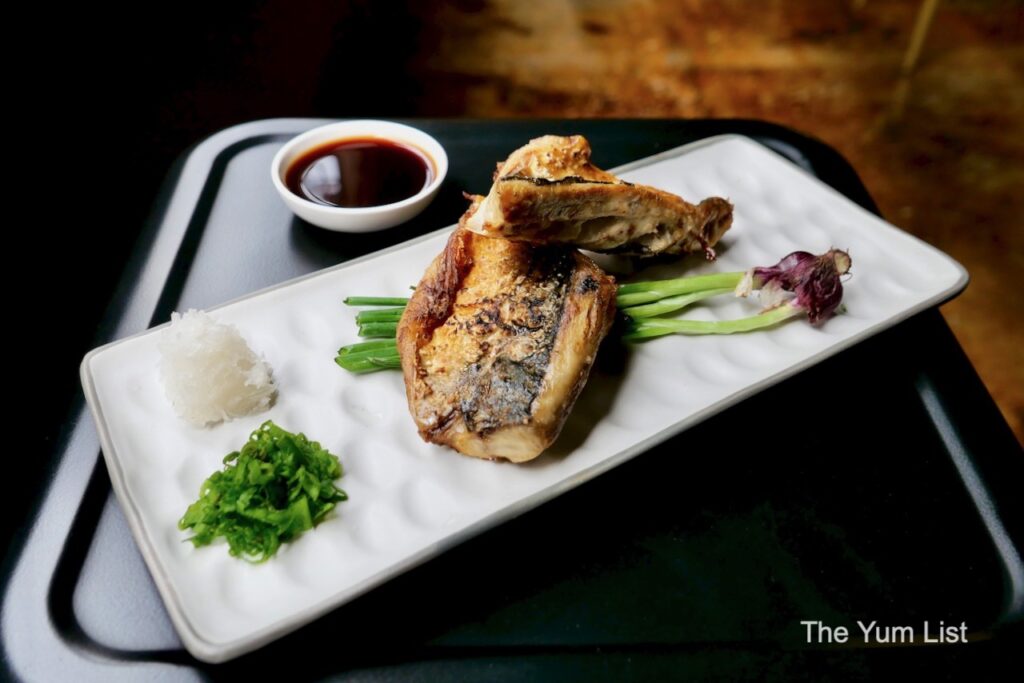 Moromi's bar snacks are all made right in front of you in their open bar/kitchen. Patrons can also order mains and anything else from Umameat below!
Moromi KL Review
Mel's love of sake and her craft is evident in Moromi. I look forward to coming here for sake nights and so much more! I love people who go all-in on their passions. With quality sake, groovy vibes and a menu to match, it is clear that Moromi's bound for success.
Reasons to visit Moromi KL: infused sakes, spicy sashimi tartare, and a private lounge.
Moromi KL
22-1, Jalan Medan Setia 2,
Bukit Damansara,
50490 Kuala Lumpur, Malaysia
+60122325281
*By reservation only
Moromi KL Opening hours
Tuesday to Sunday: 4 pm-late
Closed on Mondays
Find more KL bar recommendations here, and stay up-to-date on the latest gourmet and travel happenings around Malaysia here and here.