Roots Restaurant, Kuching
Monica Tindall
Roots restaurant in the heart of Kuching embraces all I love about contemporary dining – fresh ways to use the familiar in a stylish but casual setting. Focusing on local ingredients prepared in innovative ways, the kitchen highlights the region's wonders, in this case, Borneo. All of this is provided in the distinct setting of a 150-year old British colonial complex – The Old Court House. It's a place to dine and socialise with quality cuisine, wine and cocktails.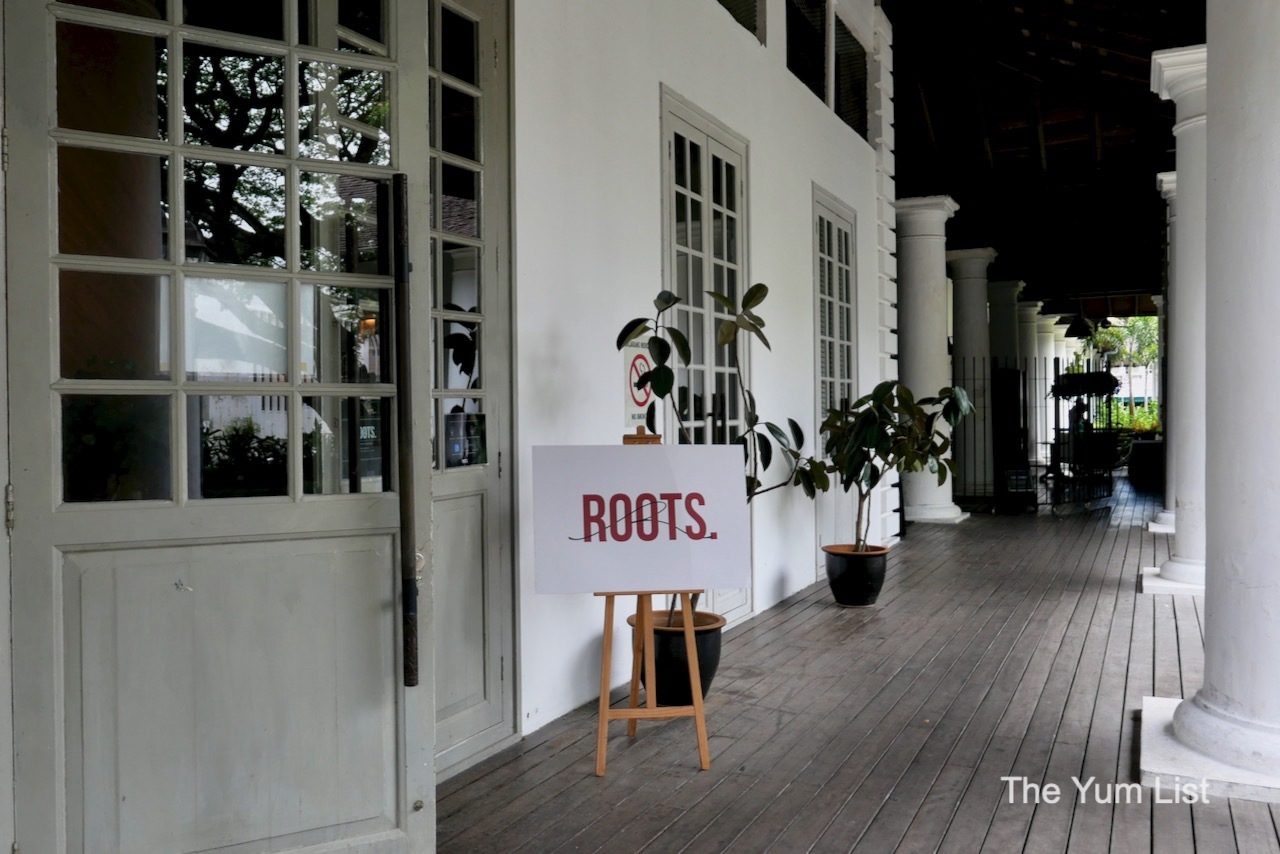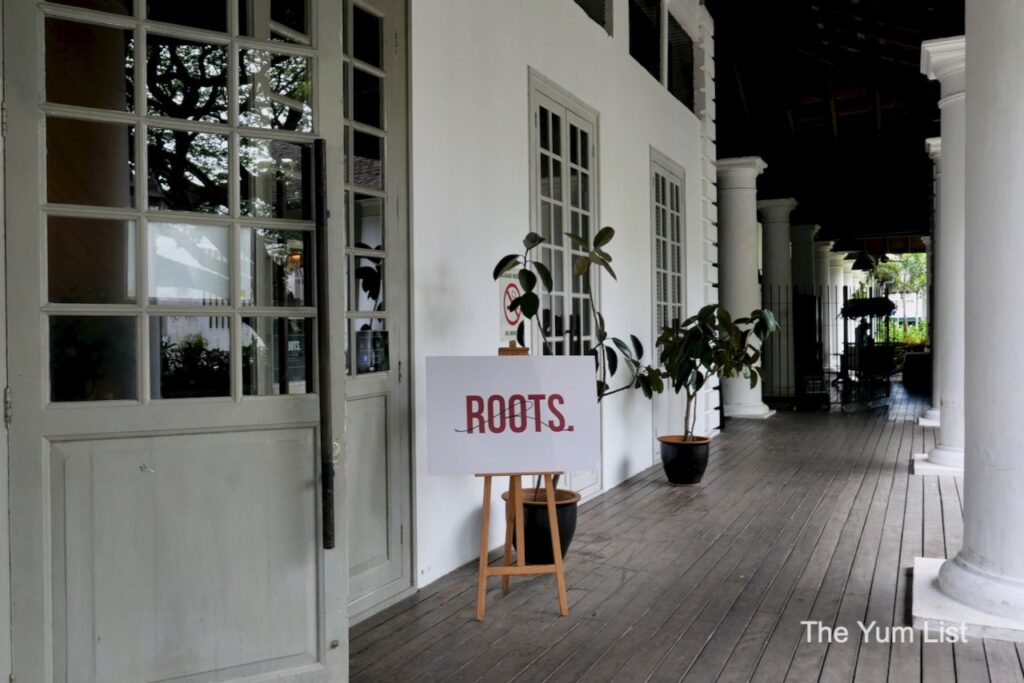 Roots, Kuching
Chef John Lim Hsien Loong leads the kitchen celebrating the vast biodiversity of Borneo, from the jungle to the sea. In what seems to still be undiscovered on the international dining scene, the treasures of the rainforest and shores of eastern Malaysia are some of the most unique and diverse in the world. The variety of flavours, aromas and textures found here is nothing short of remarkable. I am honoured to enjoy them here at Roots, where local produce is given due recognition.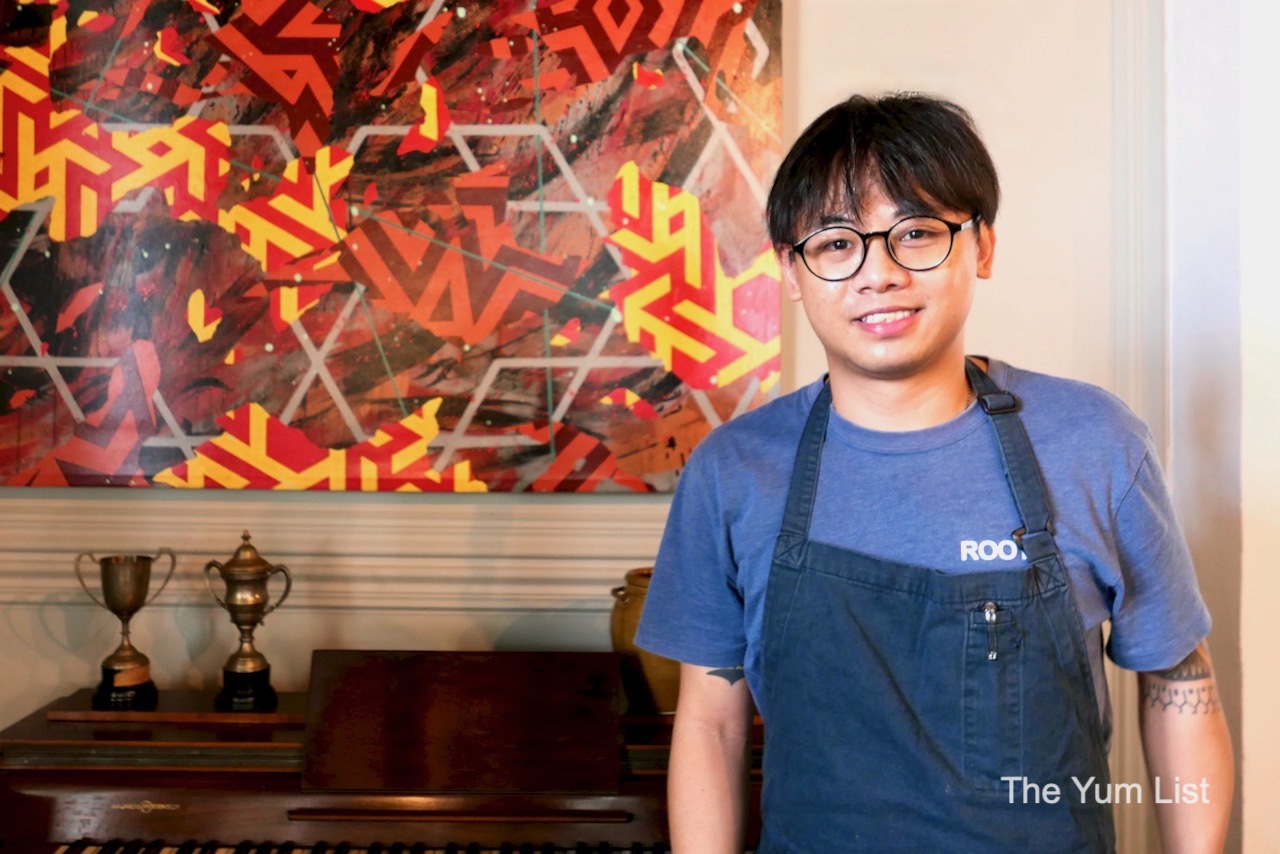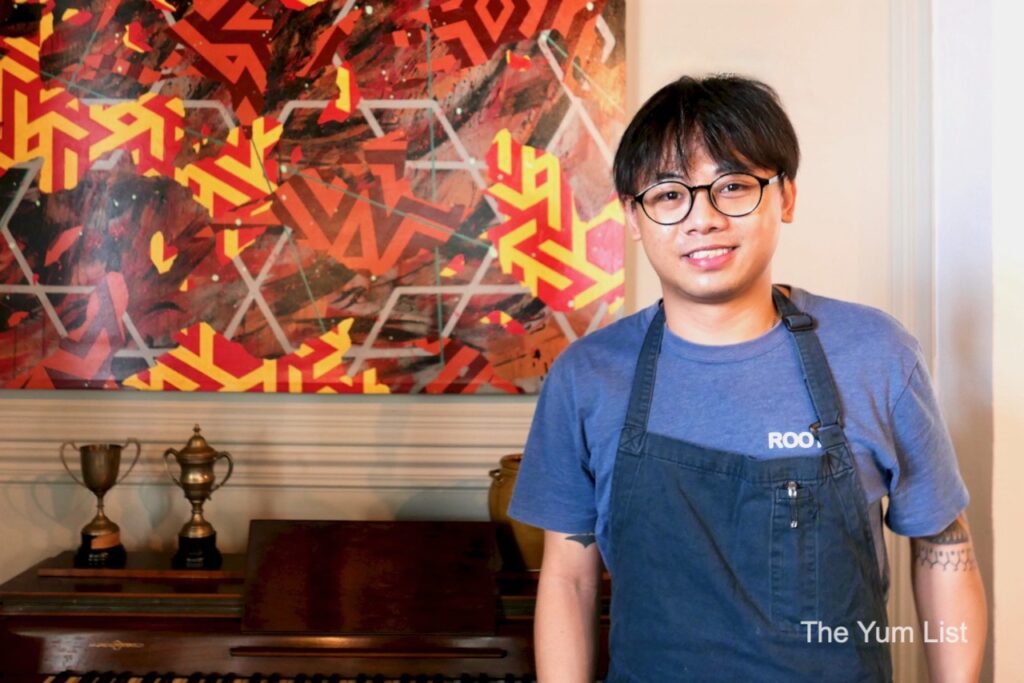 Craft Cocktails
Boyd Fitzgerald, head bartender of Roots, infuses local ingredients into classic recipes and also crafts his own creations. I begin with one of his signatures, The Clear Lake (RM 45). It's a rum-based cocktail clarified with milk (which takes hours to produce) to become a clear liquid. Sweet and tangy mango and a whisper of torch ginger make this a delicious aperitif. It's served in a whisky glass over a sphere of ice with a garnish of torch ginger.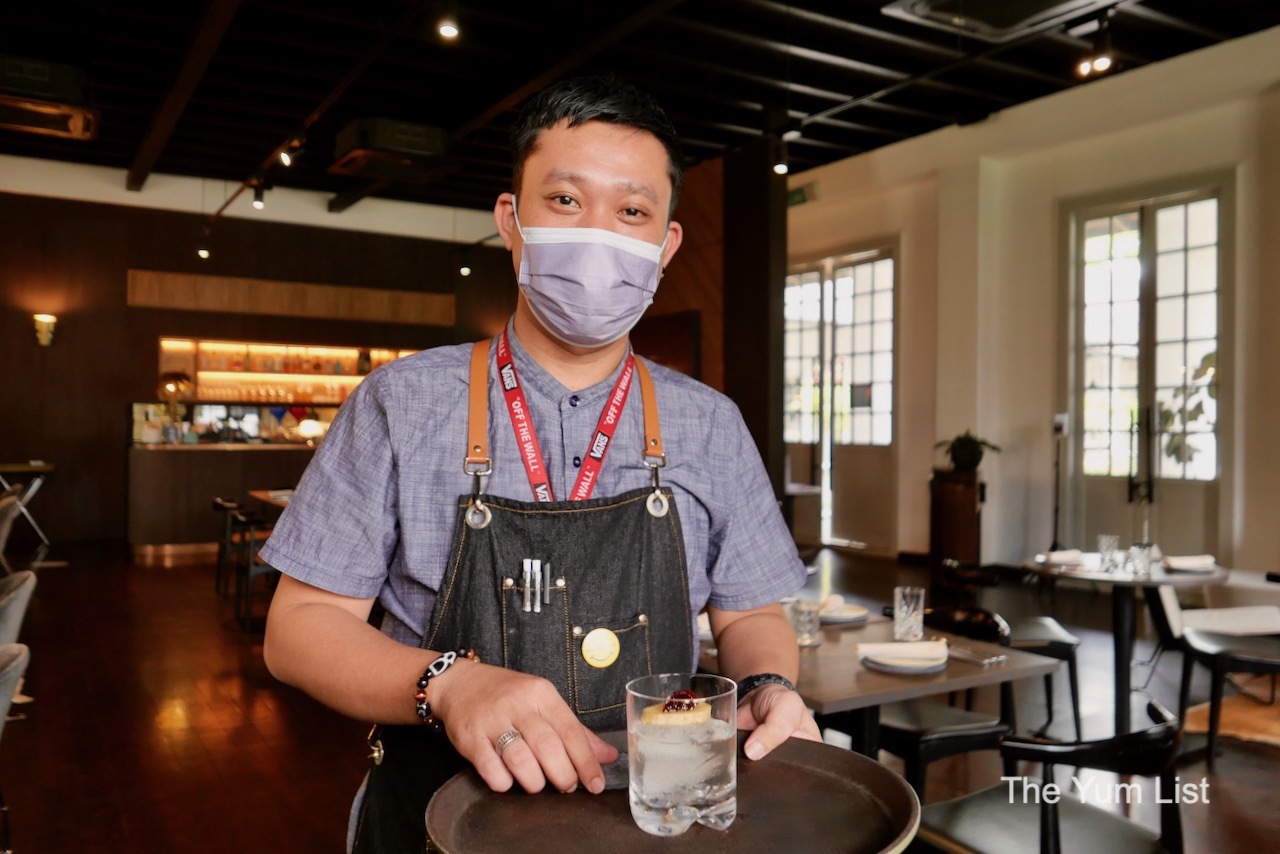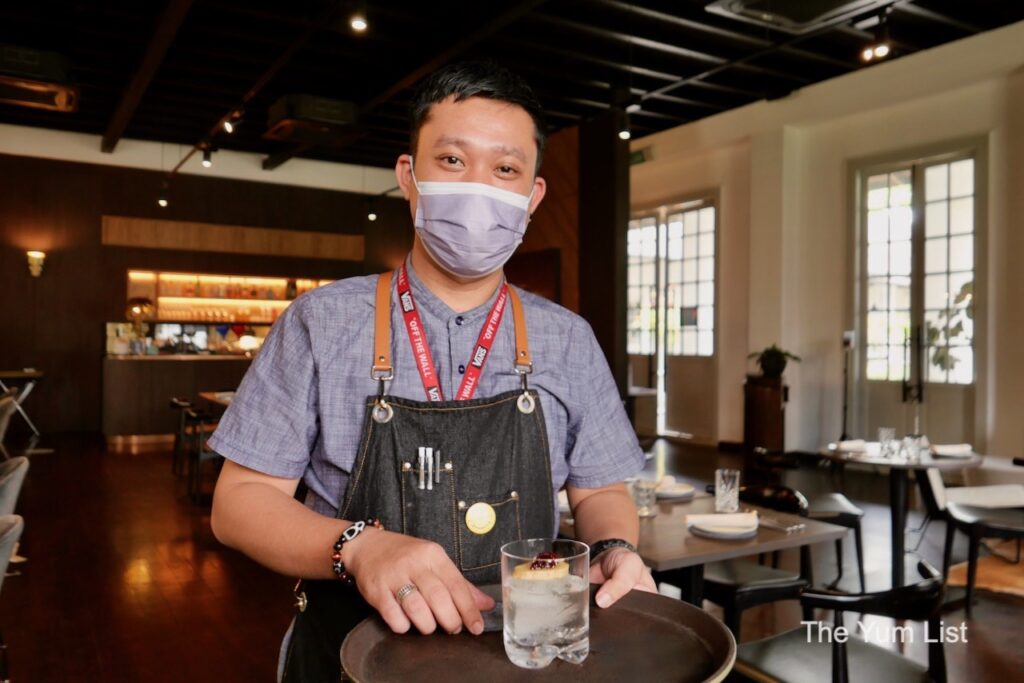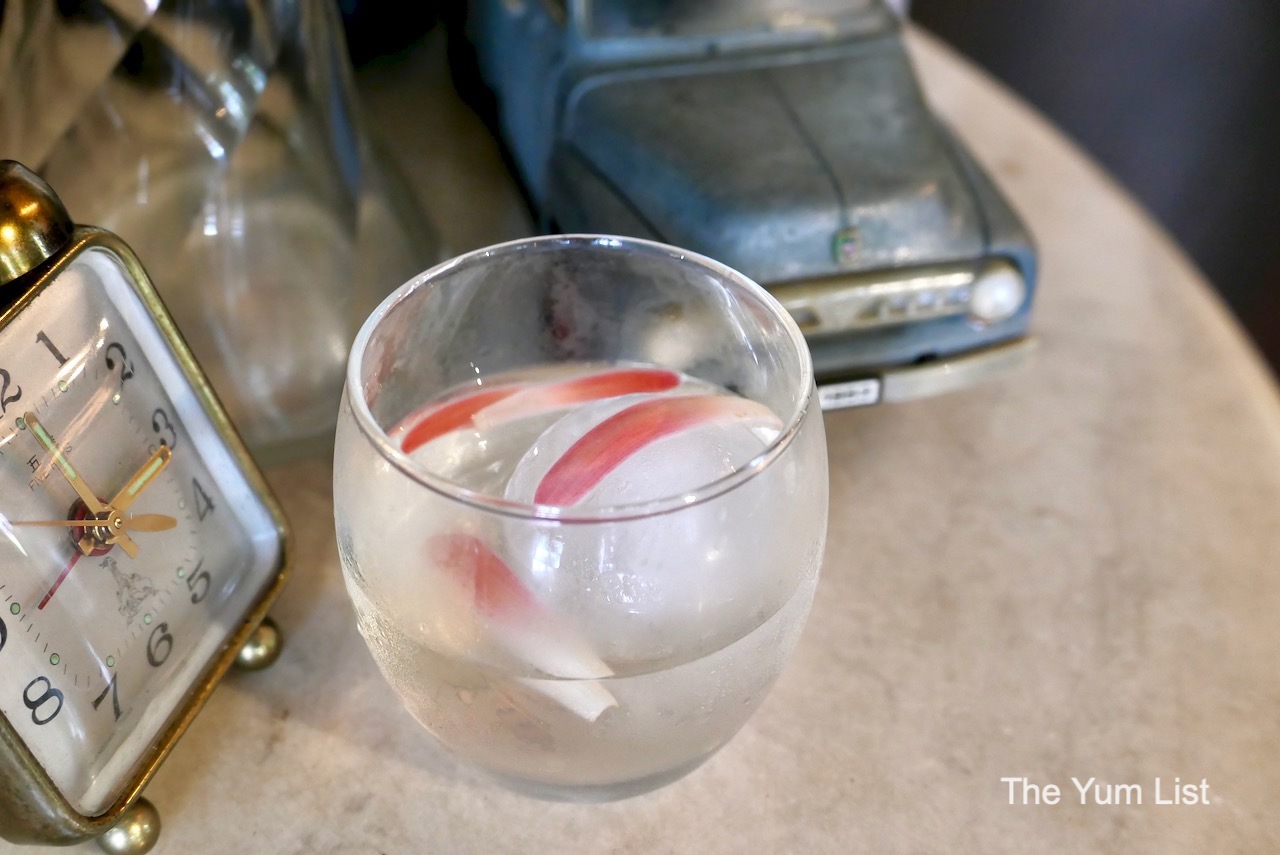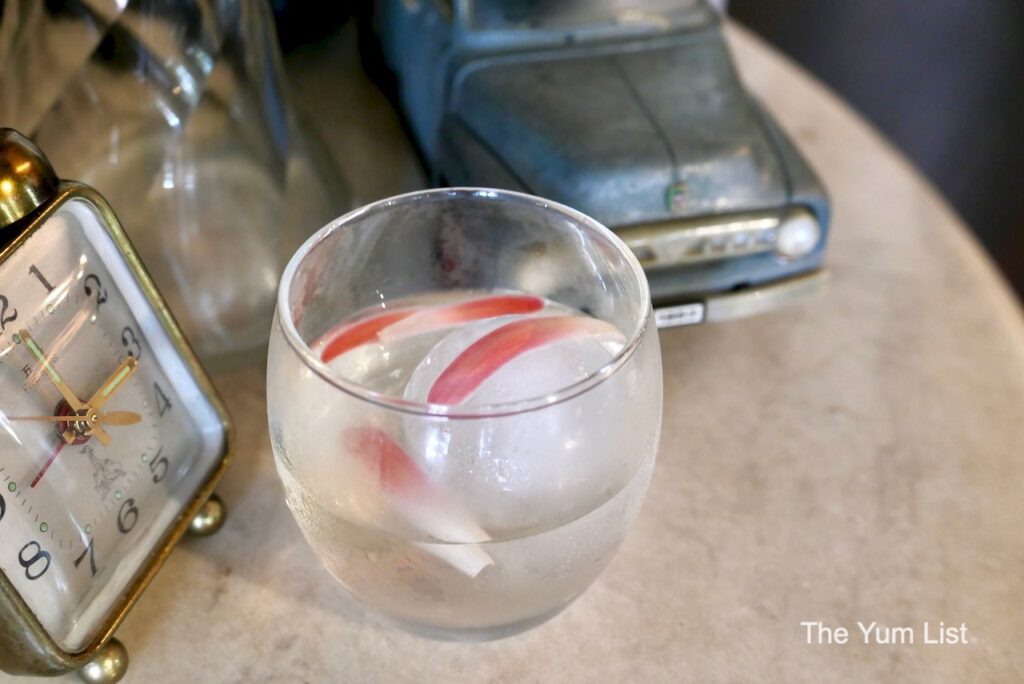 Roots Restaurant Menu
Rendy, the manager in charge, delivers chef John's message with every plate. She tells the story of bringing pride to Sarawak ingredients, acknowledging their value in street food while also elevating them to something more. Chef John calls it crossroad cooking. They connect techniques, flavours and ingredients, innovating on nostalgia and presenting their roots, their culture on a plate.
Bread
Engkabang bread comes as a round pull-apart loaf, glazed on top and brandishing an attractive sheen. The nuts from the engkabang tree produce fat similar to cocoa butter. This makes a delicious brioche-style bun, light, fluffy and buttery with a paper-thin crisped edge. This is superb on its own, but the accompanying butter melts seductively into the warm, soft core, so it must be slathered on for the complete experience. Latok and dabai flavour two separate pats. Dabai look like fat black olives and are unique to Borneo. They require soaking to bring out their creamy taste and rid them of the astringency found in their raw state. Sea grapes are also native to the island and are actually a form of green algae. The seaweed is highly nutritious and packed with antioxidants, vitamins and minerals. Both are fantastic.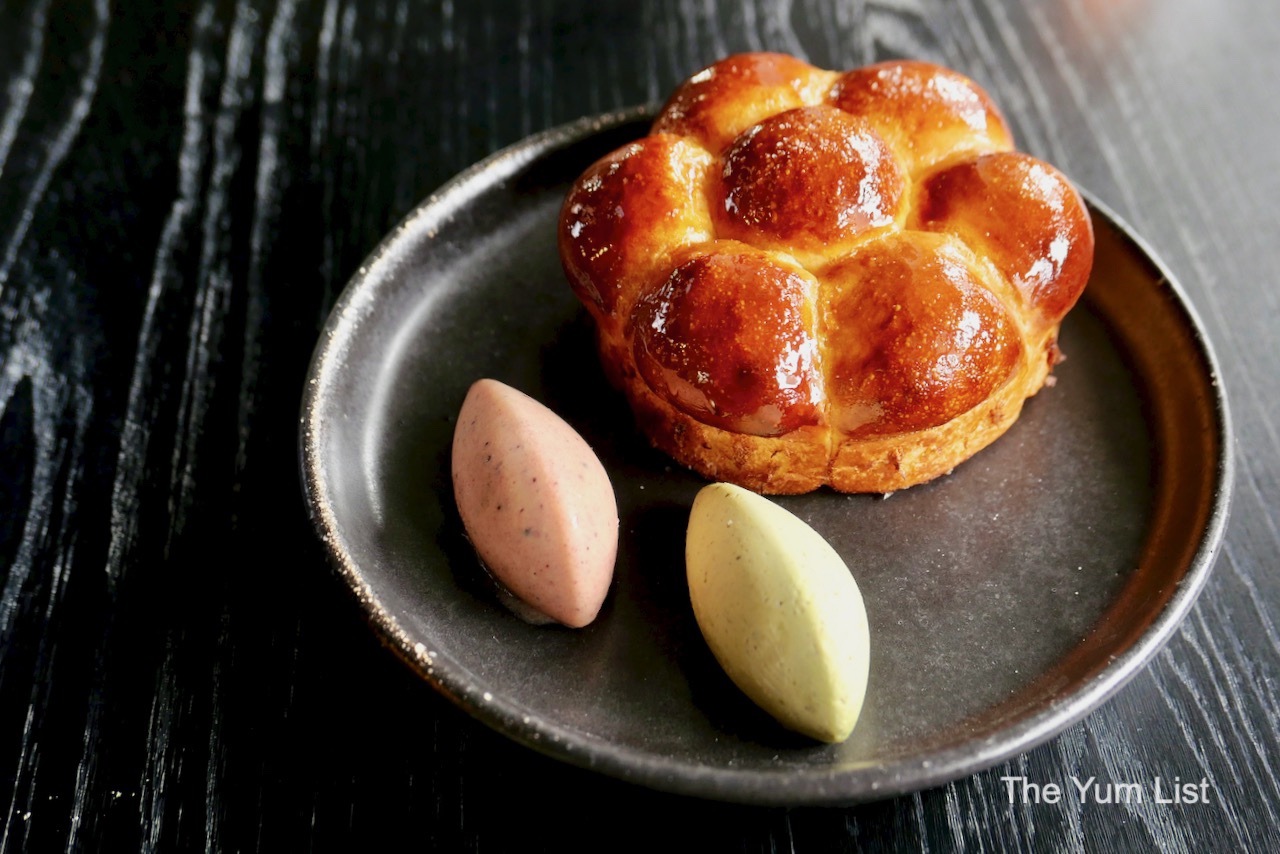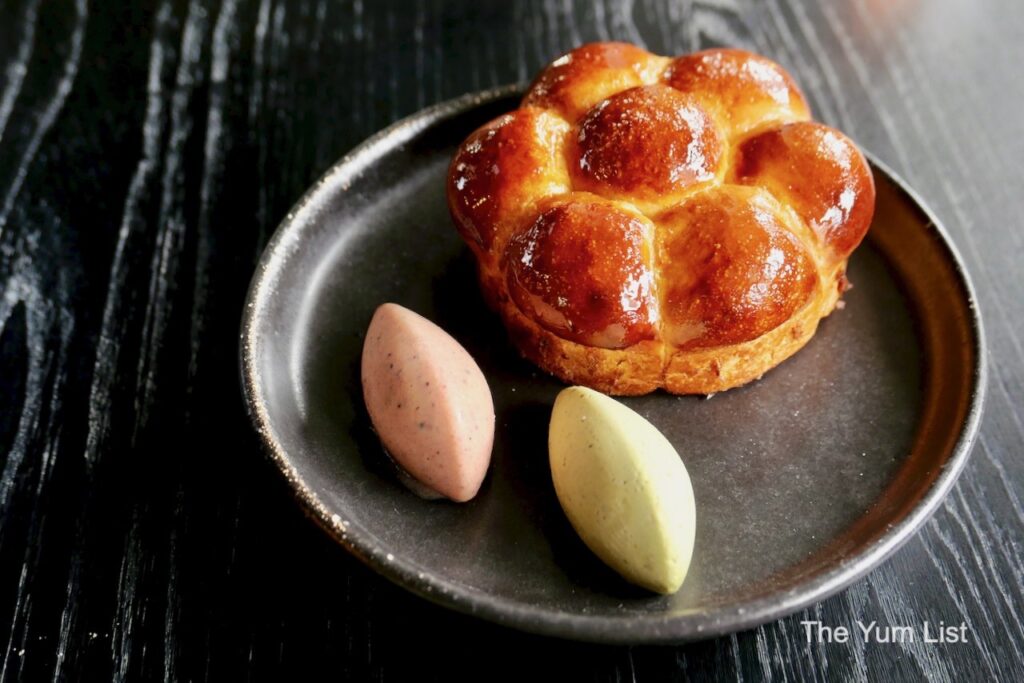 Salad
I do love my veg and welcome the first course of heirloom tomatoes, seasonal fruit and kale salad to lay the foundation for the meal ahead. While kale and tomatoes might not sound very tropical, they are grown in Malaysia (Cameron Highlands), and the dressing has a distinctively local appeal. It's a vinaigrette with local soy sauce, kulim (this jungle nut is soooo good!) and black garlic oil and a hint of sweetness. I would be happy if they could bottle some for me to purchase and take home.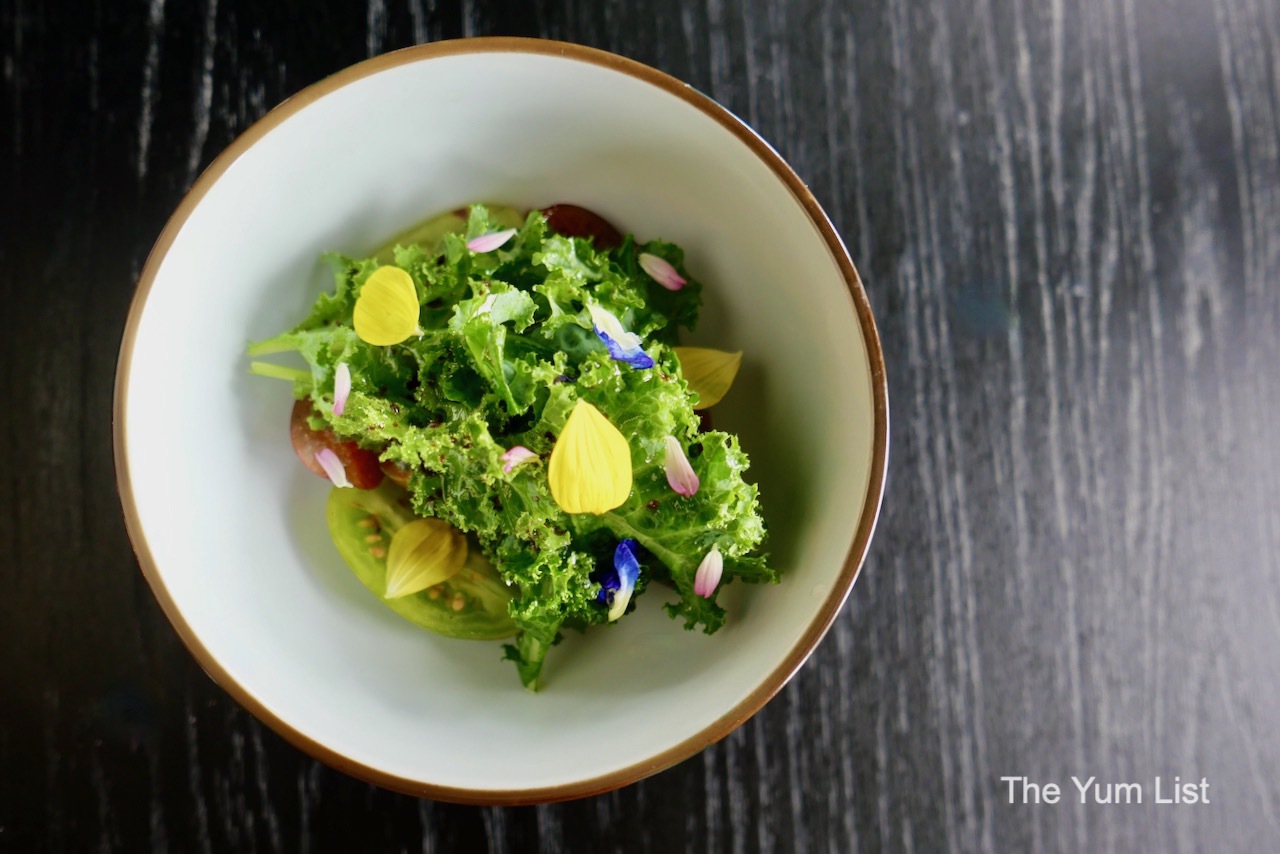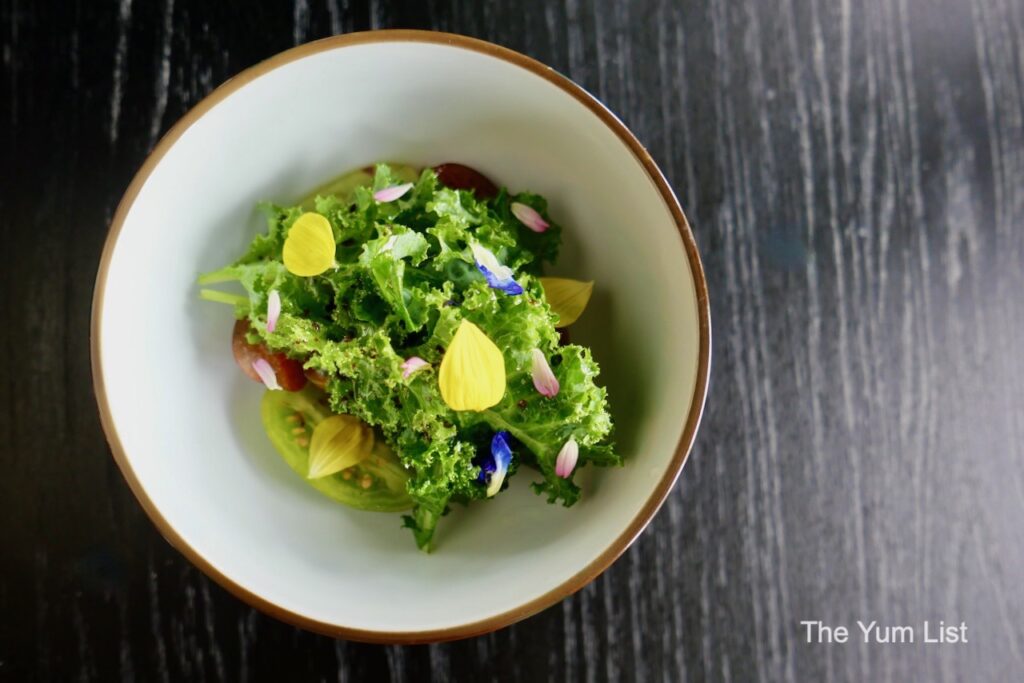 Chicken
Fried koji chicken with pickled pineapple and bilimbin (ambarella) sauce introduces several more local stars to the menu. Koji is most famous for its role in the production of alcoholic beverages such as sake and sochu in Japan. It's a fungus, and like yeast, it jump-starts the fermentation process when added to grain and acts as a curing instrument when added to protein. The fried chicken is perfect – moist in the middle with a crispy edge, not a single drop of oil to be found anywhere. The pickled pineapple and baby starfruit provide relief from the deep-fried richness. Additionally, ambarella sauce is on the side for dipping at will. It's spicy and piquant – I bet you can't stop at just one dip. In my opinion, the latter tastes like citrus of the tropics with some acidity, green notes and similarities in flavour to young mango. I love it.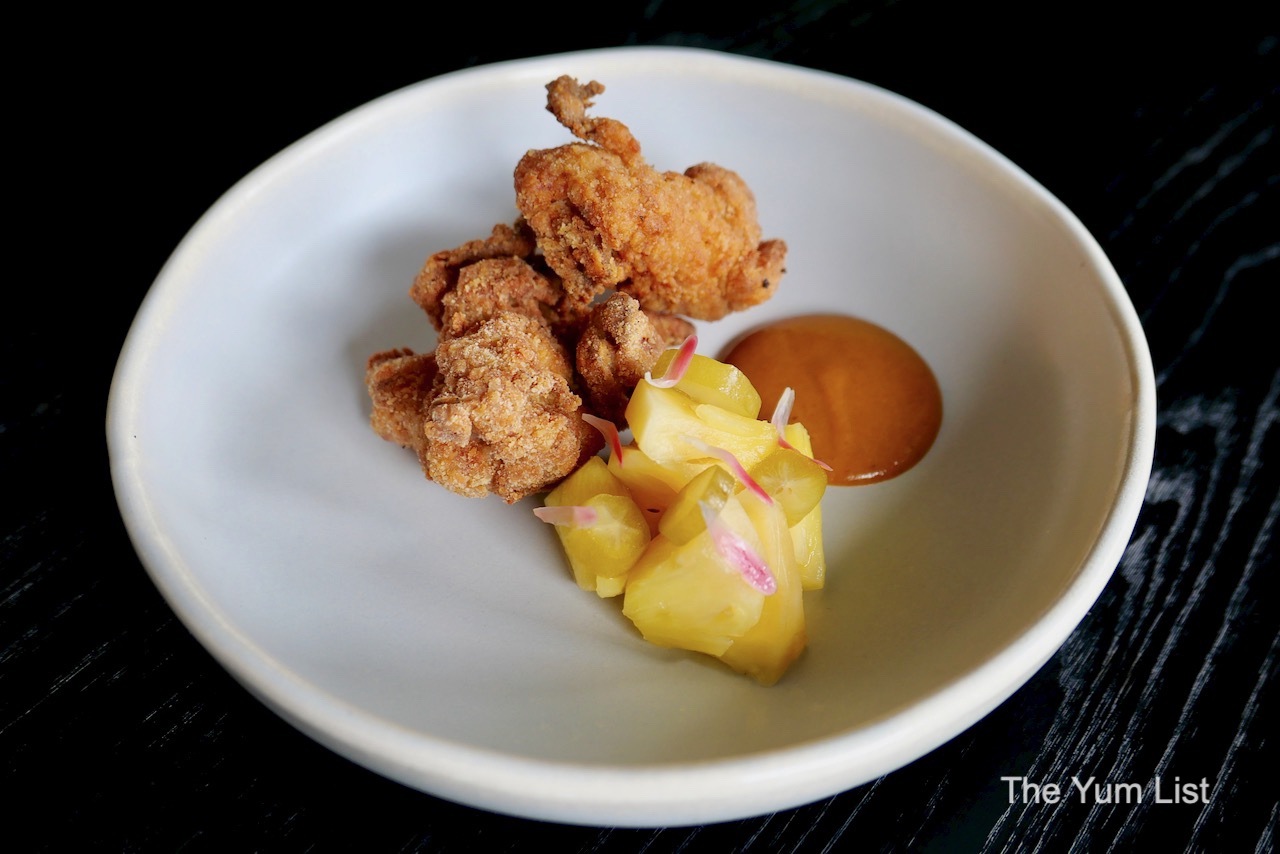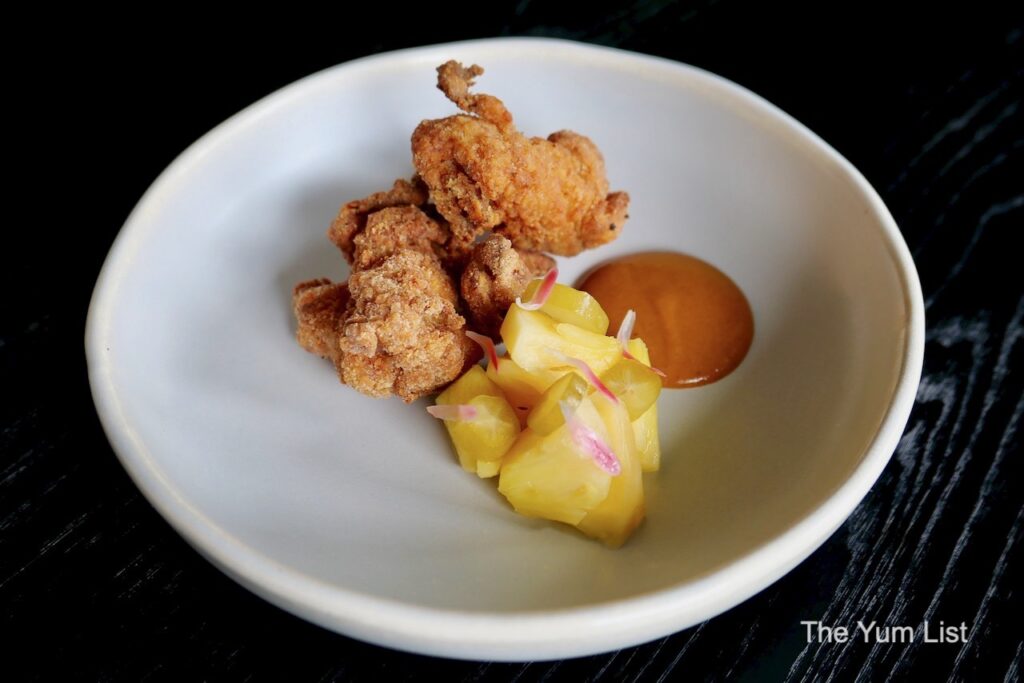 Catch of the Day
Being so close to the sea, Roots benefits from a fresh daily catch. Today it's grouper. Earlier I was wondering why kale was used in the salad when there are so many local greens to celebrate. It turns out we see the wild ulam here! There's ulam raja, selom, gajus, sawah, pegaga and some tiny white flowers covering the pristinely white fillet with a garden of green. The fish is moist and flaky, but it's the rasam broth poured over to personal taste that I think is highly addictive. Duck bones and marrow are boiled down with tomato and mango rasam to make a salty, acidic soup. John says it reminds him of his childhood sipping on rasam and opening the appetite before tucking into a good banana leaf meal.
Another of Boyd's signature clarified cocktails is an excellent mate to the salty and sour notes of the fish dish. The Berry Nipple (RM 45) is a gin base topped with a slice of ginger and berry jam. It's muddled with fresh ginger and triple sec. Stir in a little of the jam if you'd like to counterbalance some of the punch of the rasam.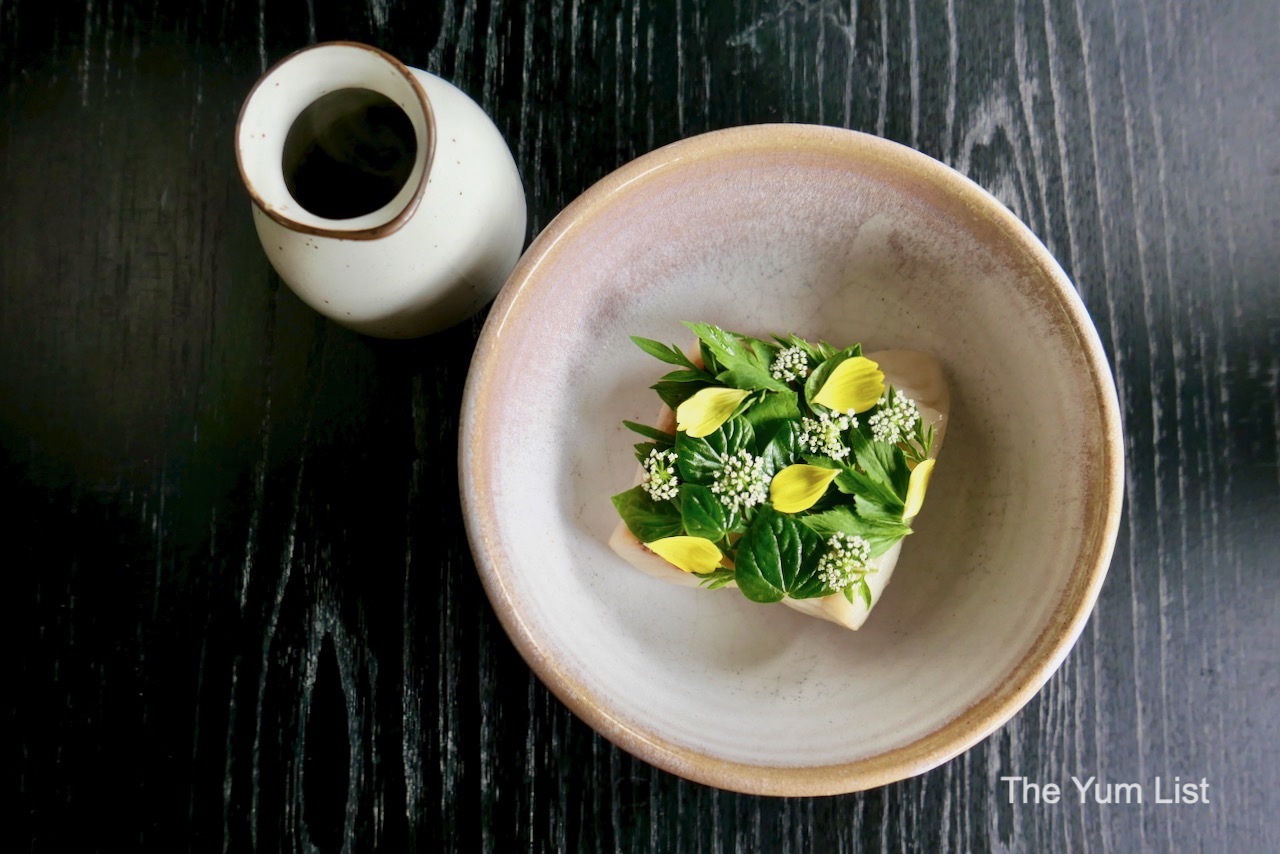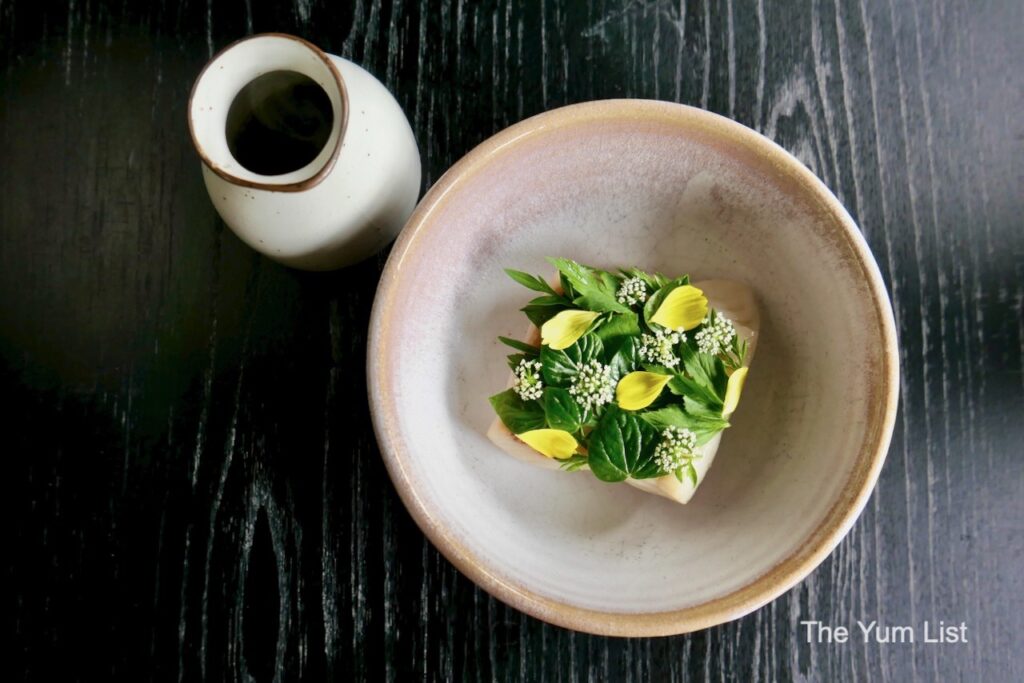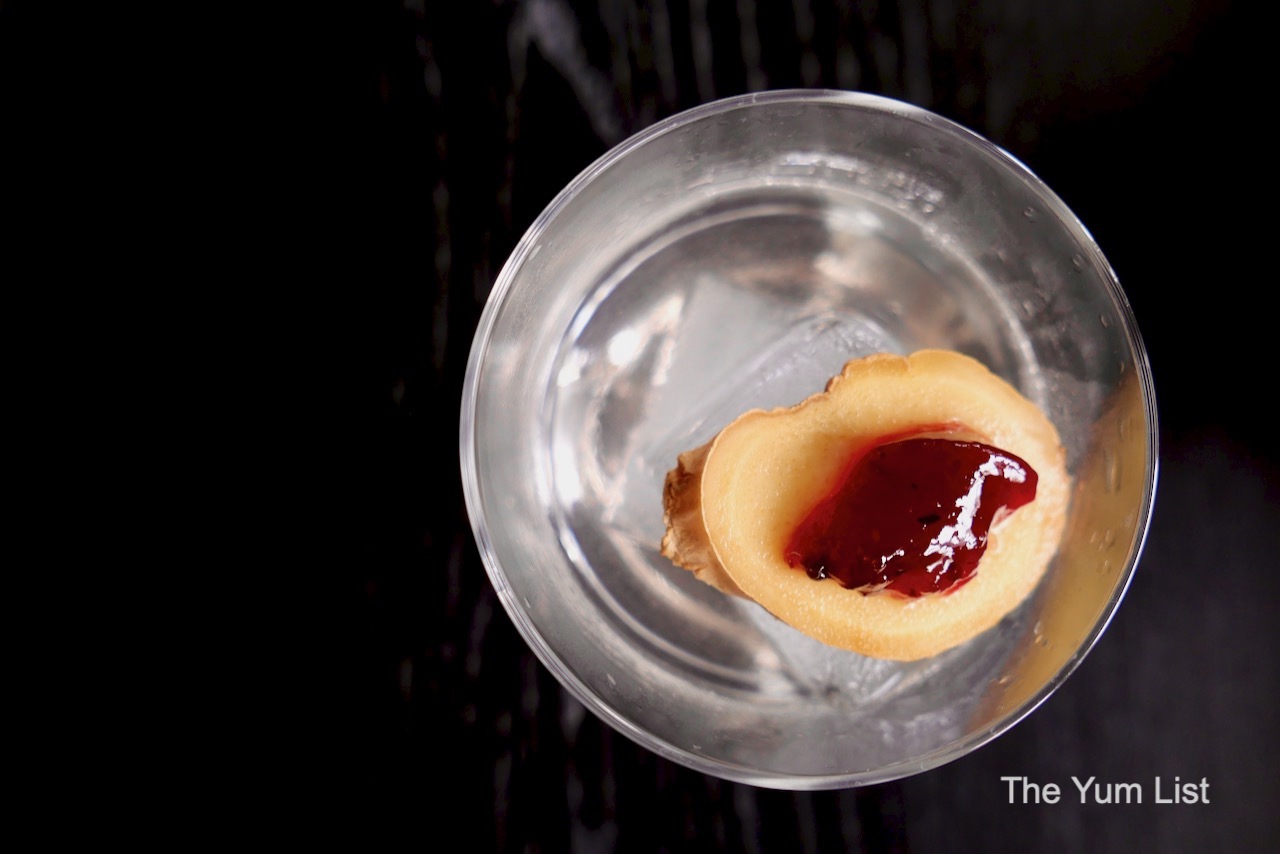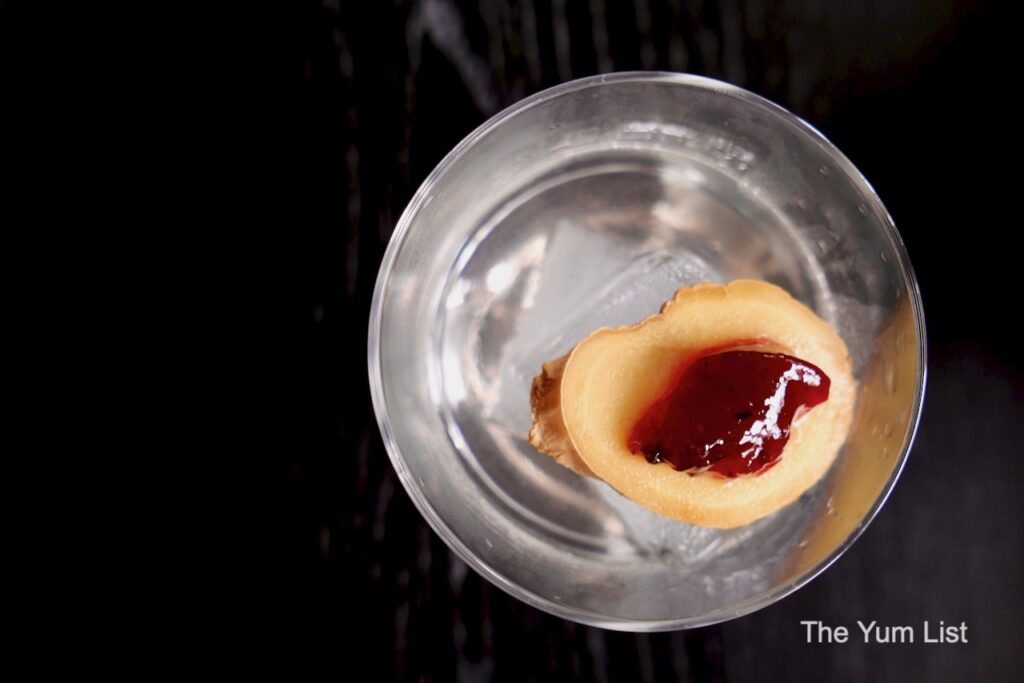 Lamb Loin
In what appears to be a western main of meat and three veg, the Lamb Loin is full of surprises. Firstly, there are the plant companions of field mustard, jambu (rose apple), sorrel (picked from the restaurant's garden literally seconds before serving), and cucamelon. You might not have heard of the latter. They look like tiny watermelons but have a cleaner, less sweet profile. Secondly, there's a corn puree that's invitingly sweet. And lastly, the winner of the Unexpected Ingredients Award goes to a sago worm mole! For those not yet ready to consume the whole larvae fried as a snack, this way of making it into a paste and blending it into a sauce might be a softer start. It's high in protein and fibre and quite nutritious! Do note that it is served on the side, so you may sample as much or as little as you please.
Cocktails have been great so far, but for the lamb, Boyd brings out a Sasso Di Sole, 2014, Brunello di Montalcino, (RM 380) from Tuscany, Italy, and boy is it a beauty. Berries and oak dominate the bouquet, with some earthy notes coming through with an additional swirl. These are mirrored on the palate along with a touch of vanilla. It's elegant and balanced – worth savouring every sip.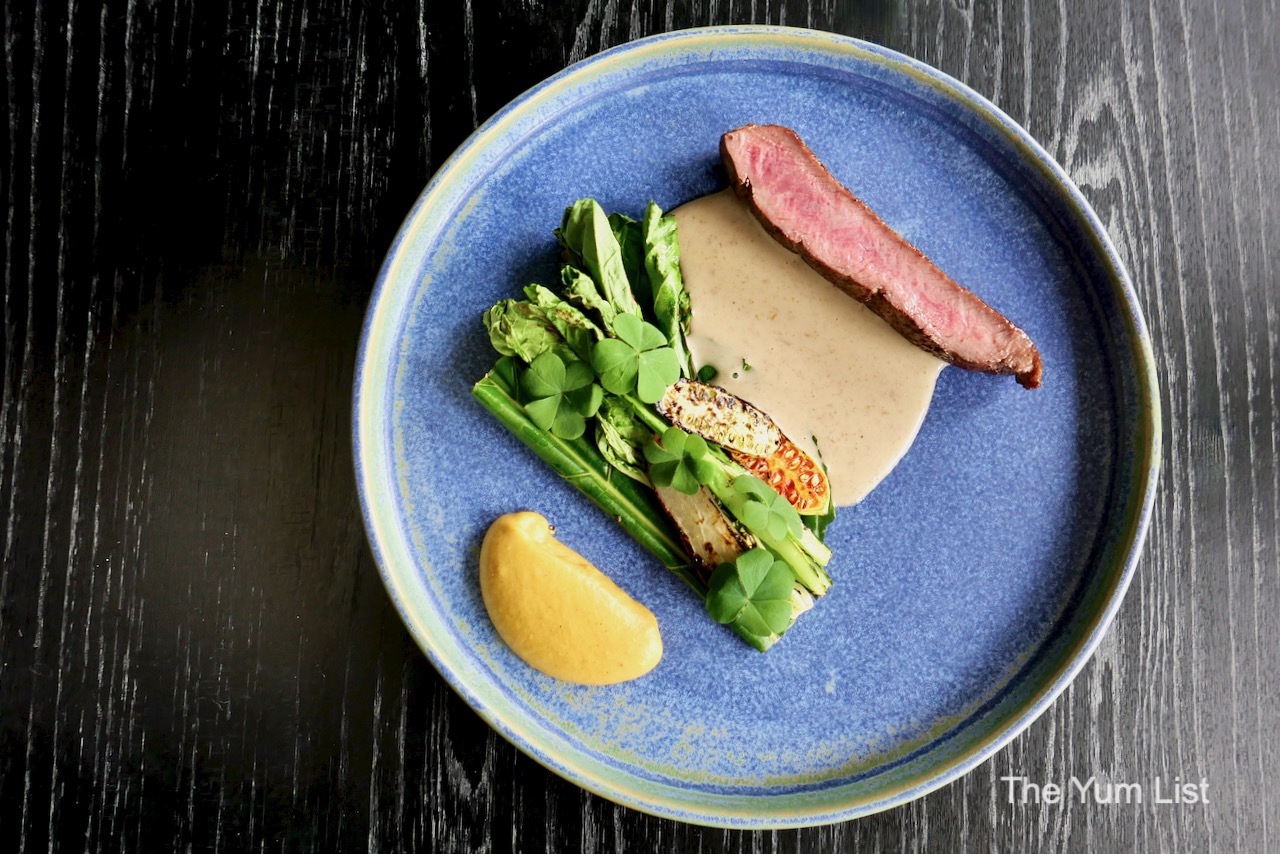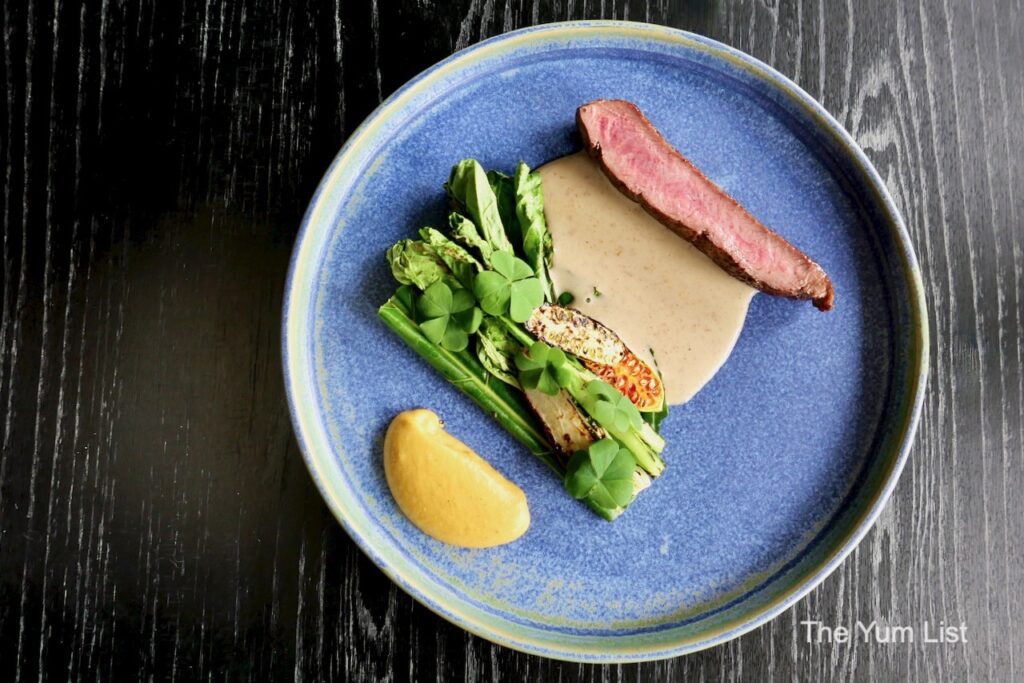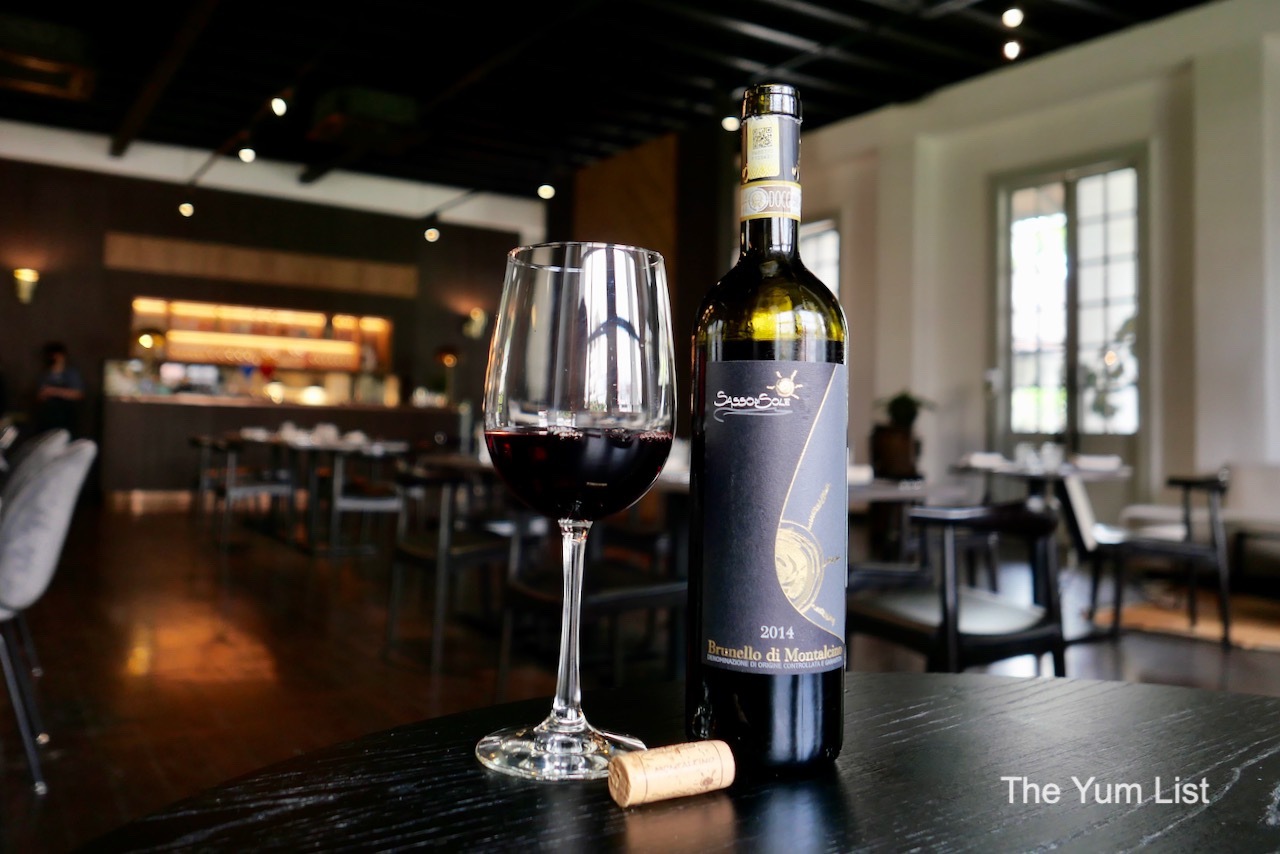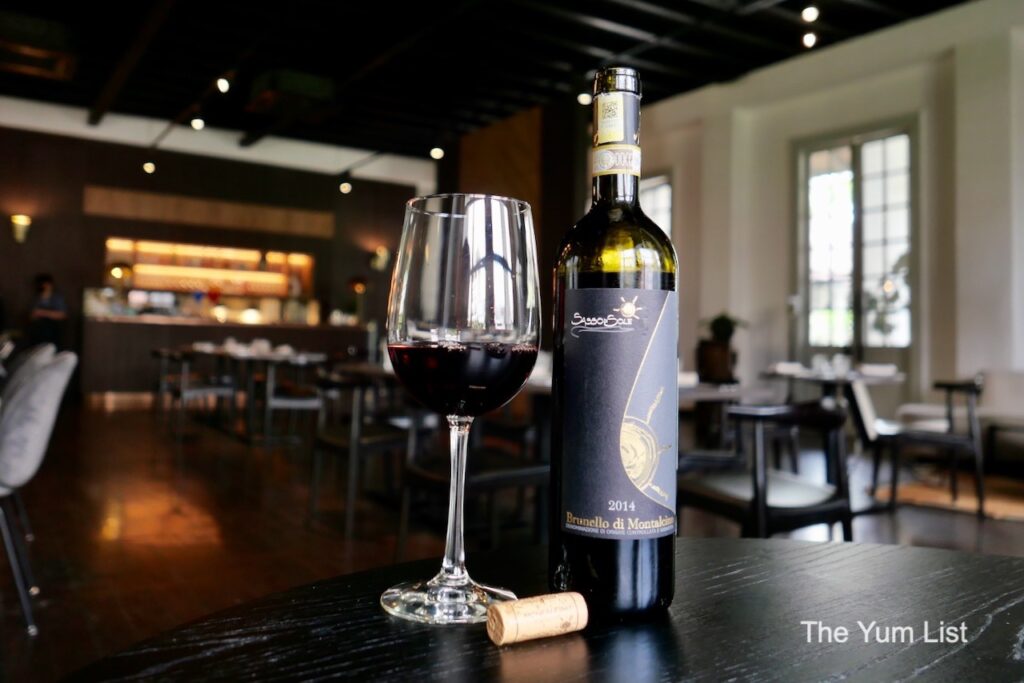 Dessert
Pre-dessert is found in a fabulous bambangan (wild mango) popsicle. Placed on a paddle pop stick, it's best devoured before it melts. Shaved kaffir lime zest on the crown is refreshing and bright, and the sorbet manages to be creamy and, at the same time, icy and refreshing. Wild mango flesh looks as expected, but the shell is as hard as a coconut. This dessert only increases my interest in the local plant varieties of Sarawak. I'm keen to get to the market to try them all in their raw state.
Dessert brings another chance to rethink tradition. A seemingly ordinary slice of chocolate cake has an intriguing thread of tang and floral notes. This is thanks to roselle jam whisked into the batter. It's covered in a rich, dark chocolate (Malaysian chocolate from Pahang) fudge with a light crumble supplying a slight crunch on the bottom.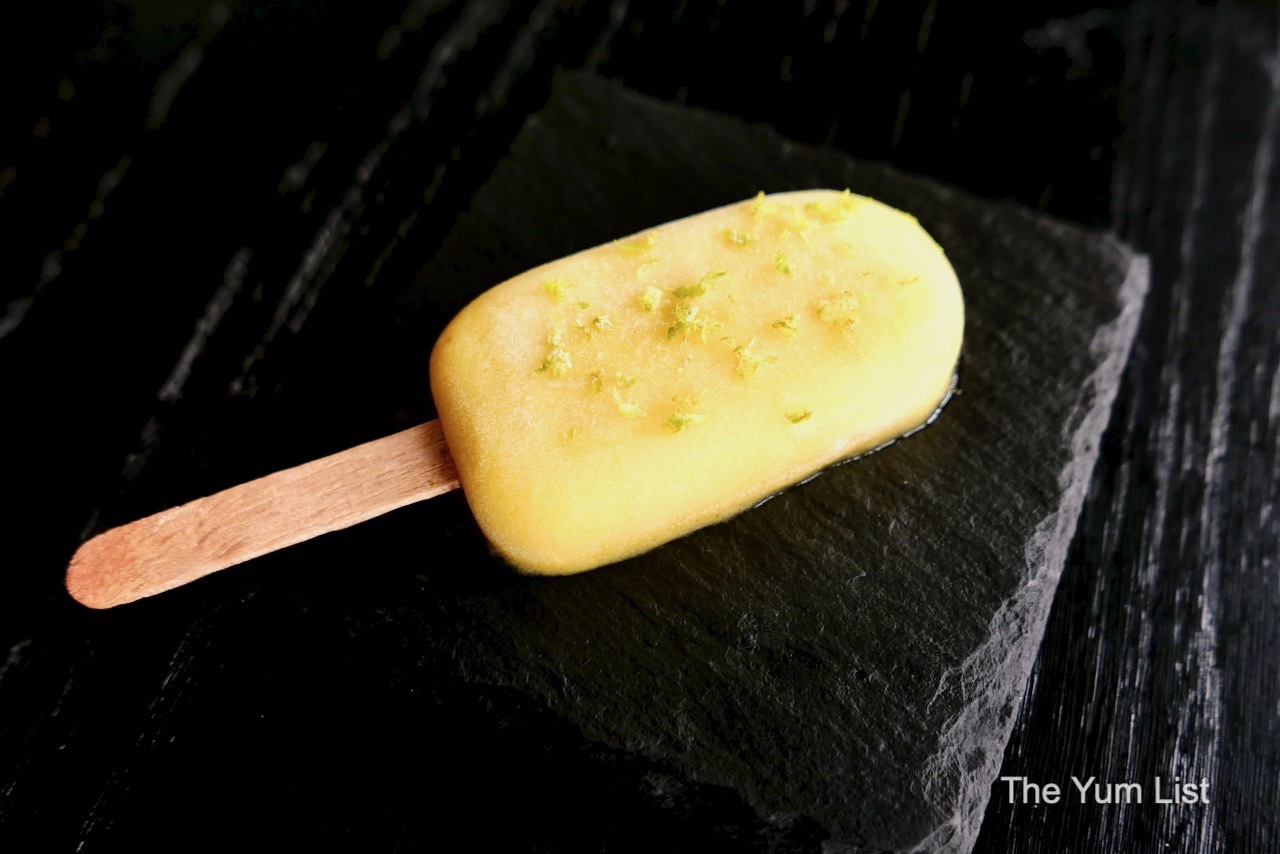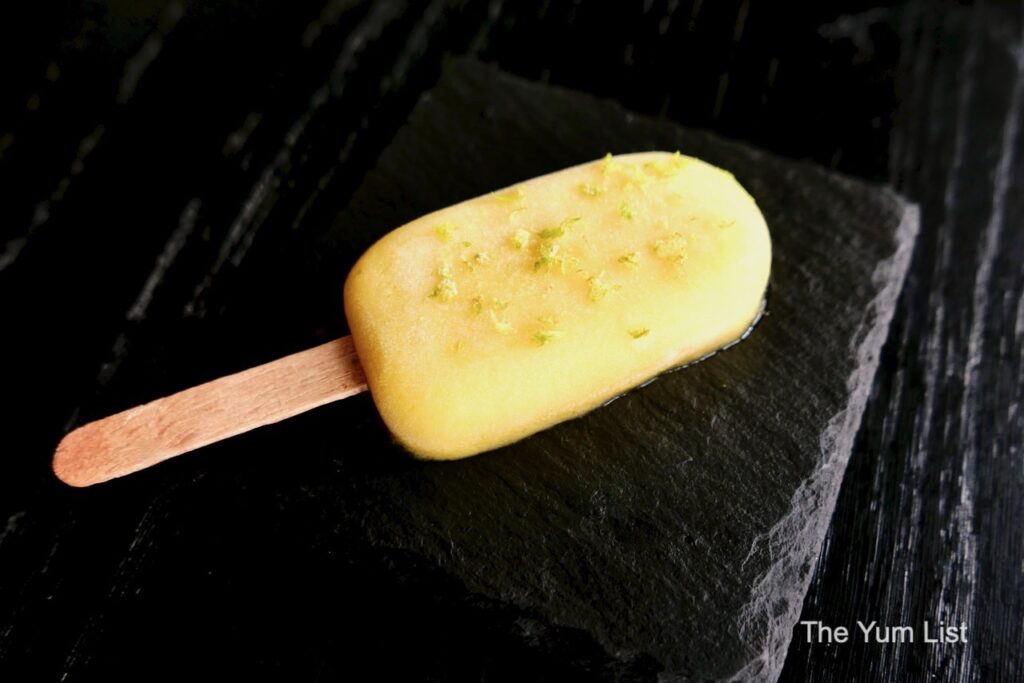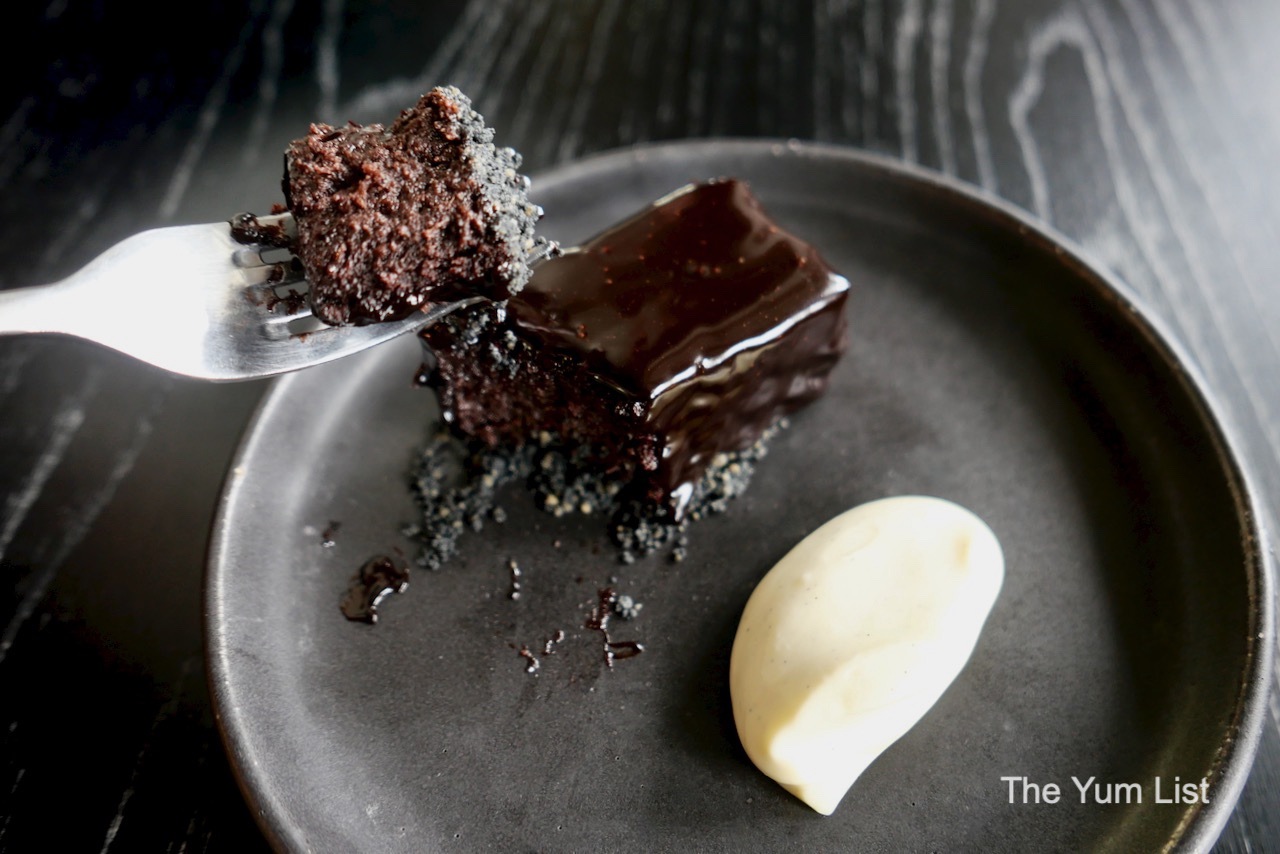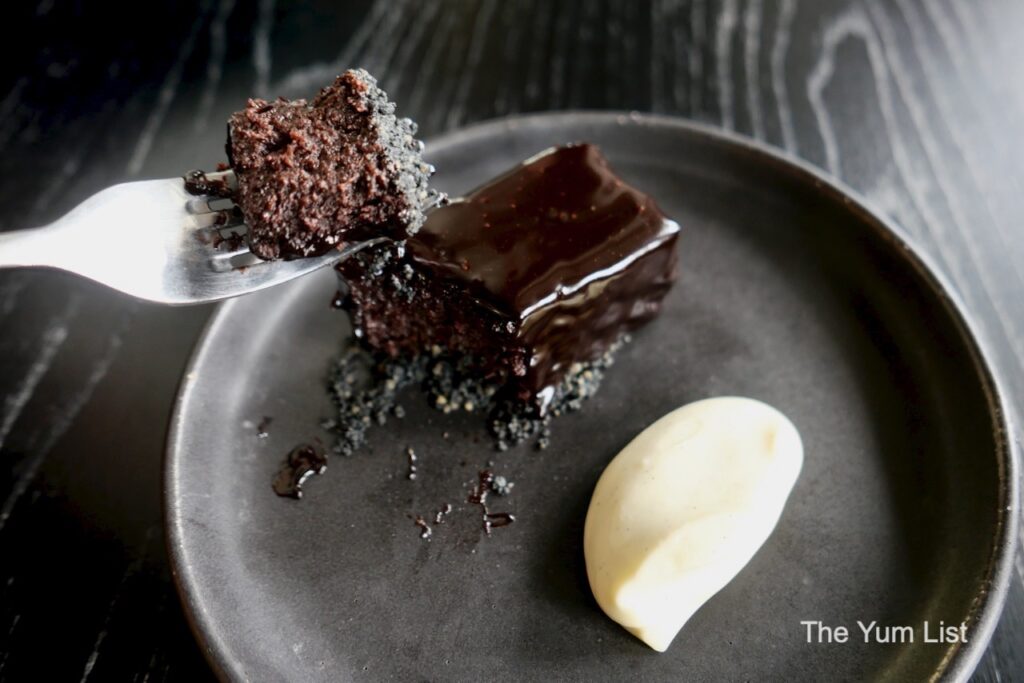 Roots Restaurant Kuching
Originally from KL, John shares his love of Sarawak and the intrigue he felt when he first arrived. "Everything is so wild. I love to go foraging and also explore the markets. I look for ingredients the general public might not have not yet come across. I do lots of research and development and like to make my dishes playful." He's clear in saying that Roots is not a fine dining establishment. "We want people to feel the joy of good food. I want people to go home happy, knowing that I fed them well."
While the focus of Roots celebrates produce growing locally, John says they don't rely on seasonal ingredients. They take pleasure in fermenting and preserving many items, so flavours can be appreciated year-round. By using all parts of everything, they further reduce their carbon footprint by limiting waste. John says, "we try to go home with the rubbish bin empty each day. It's a sign that we're achieving our goals."
My afternoon at Roots has been delicious, informative and inspiring. If you're in Kuching, be sure to reserve a seat and discover a whole new way to celebrate Malaysia.
Reasons to visit Roots Kuching: a celebration of local ingredients; lovely setting – stylish yet casual; delicious craft cocktails; friendly service team; a must when visiting Kuching.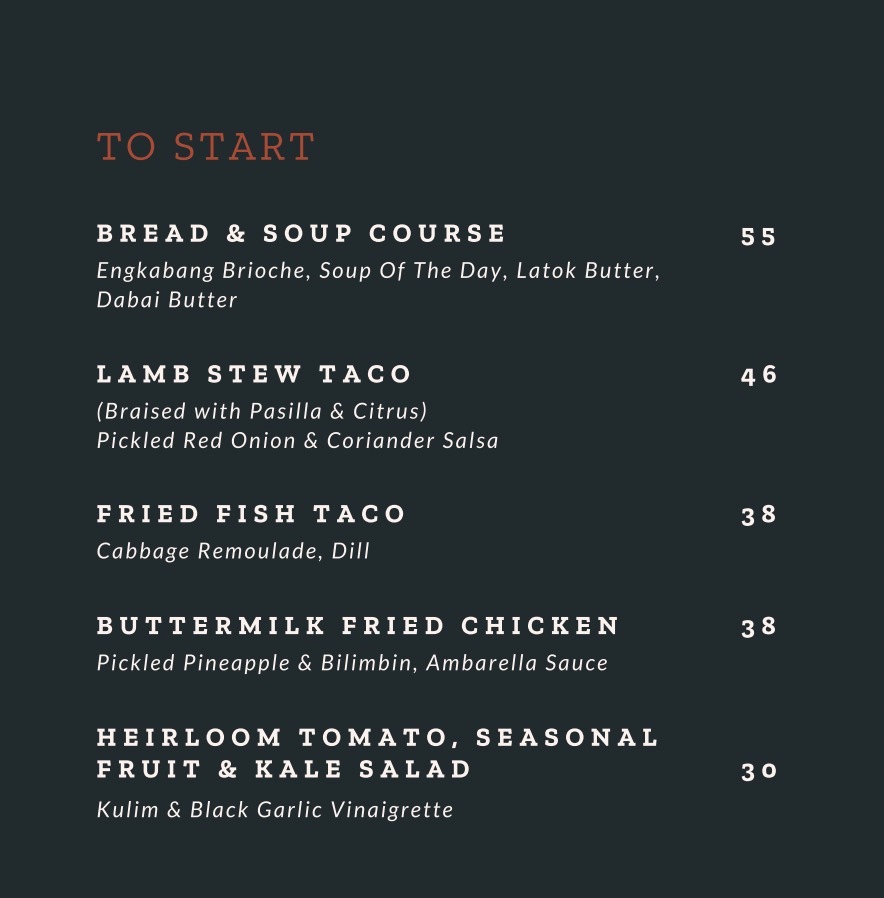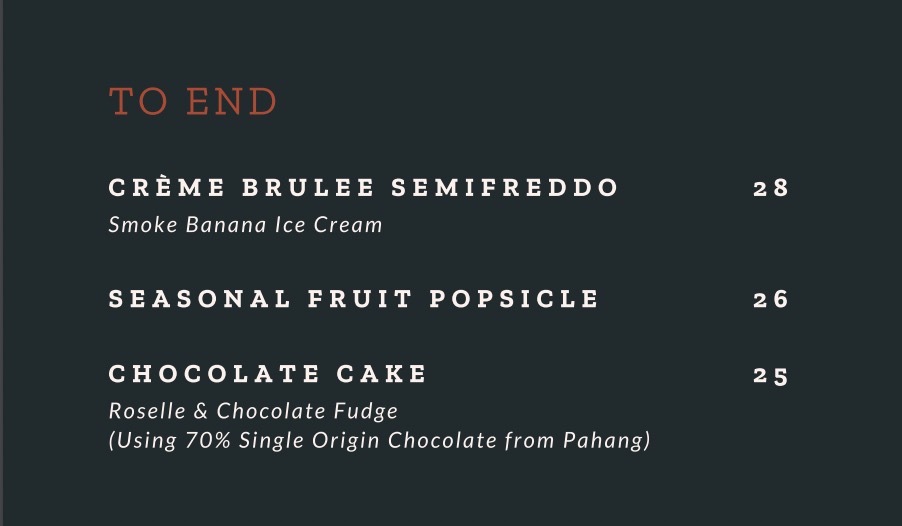 Roots Restaurant Kuching
Old Court House
Jalan Tun Abang Haji Openg
93000 Kuching, Sarawak, Malaysia
www.facebook.com/therootsbyfj
[email protected]
www.instagram.com/roots_byfj
+6 012 588 7366
Roots Kuching Opening Hours
Daily: 2 pm – 10 pm
Reservations are recommended. Walk-ins can be accommodated on weekdays.
Find more recommendations for Sarawak here and stay up to date with the latest gourmet happenings in Malaysia here and here.