Bocado KL – Spanish Restaurant
Words: Amanda Chin
Photos: Monica Tindall
The newly opened Spanish restaurant in KL, Bocado by the Cinnamon Group, has a top-notch chef at the helm, a beautiful design, and most importantly a hearty menu of Spanish favourites.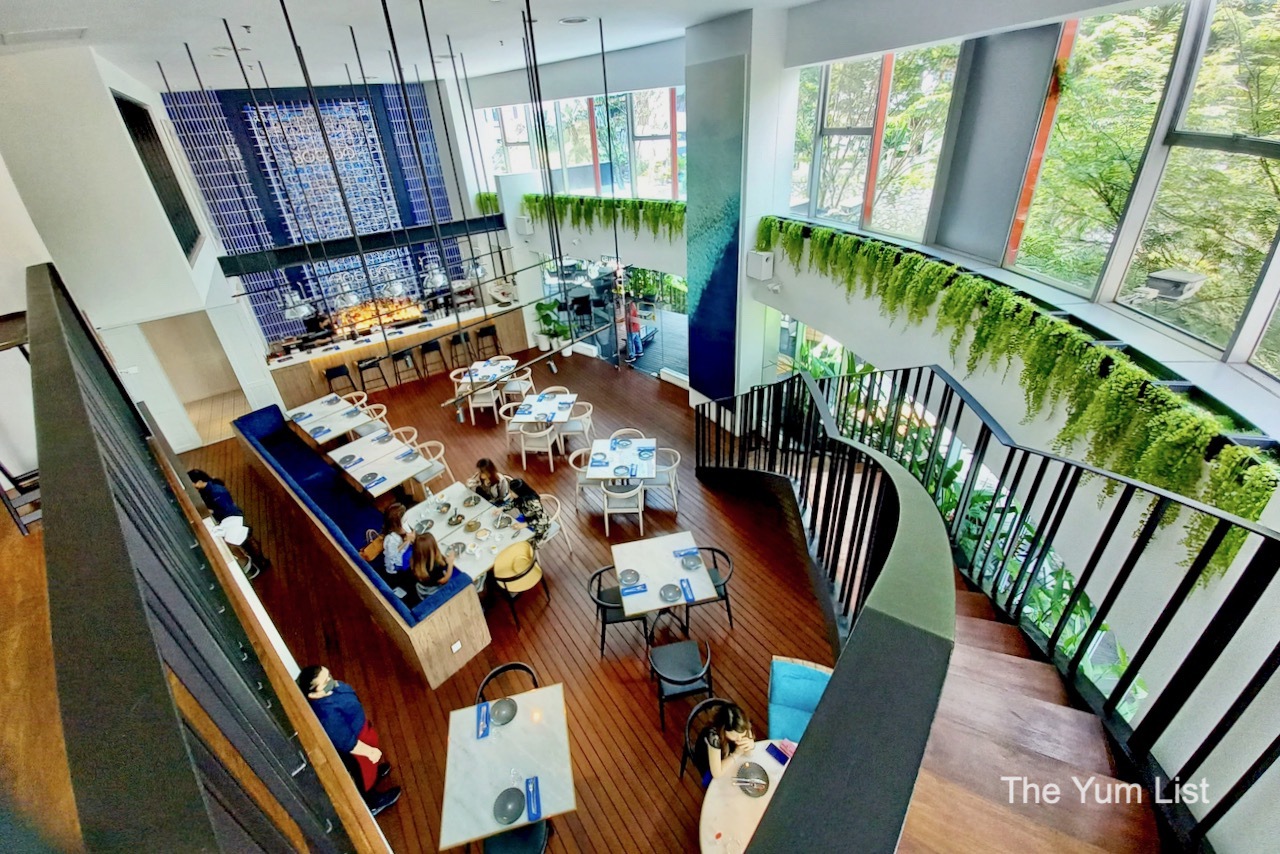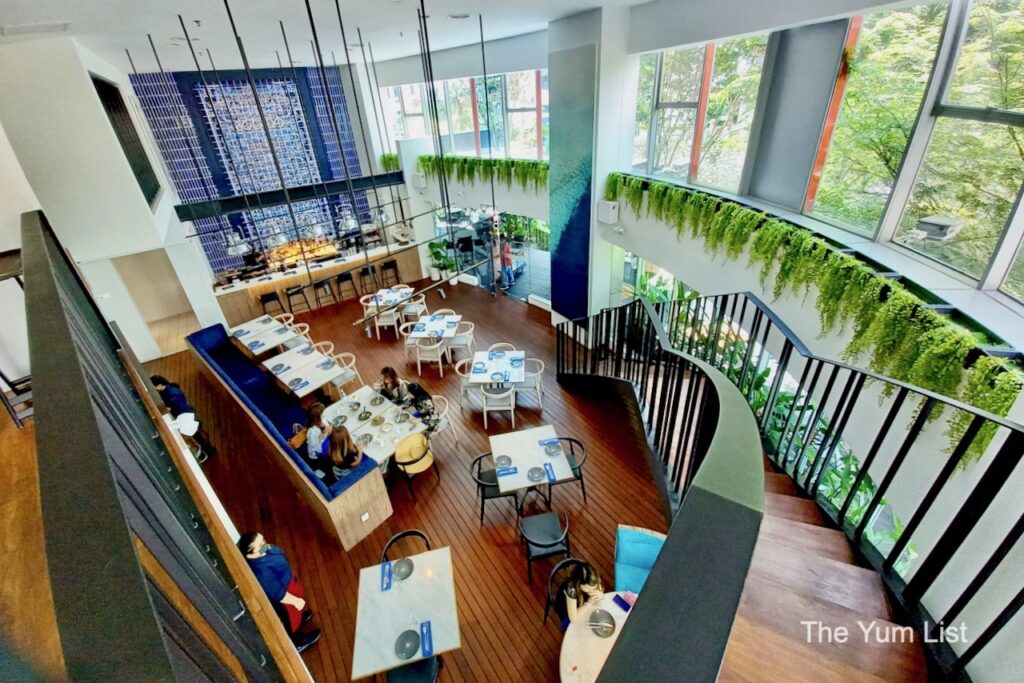 Bocado KL
Strategically located in the affluent neighbourhood of Bukit Damansara, Bocado boasts a divinely Mediterranean interior. Deep blue tiles contrasting white-washed walls will transport you straight to Spain or Greece. It's not your typical small, cosy neighbourhood hangout either; Bocado is impressively big.
We were seated on the alfresco, garden-lined patio but inside, you have a large dining area with several private rooms upstairs. What I liked most was the aesthetically-pleasing bar with an enormous wall full of beautiful blue tiles behind it and the semi-open kitchen concept – it's always nice to see what your chefs are up to.
Chef Ignasi Prats, who comes from a family of bakers and pastry artists in Barcelona, indeed hails from the culinary universe. Making his way up the ladder of success, his adventures include Michelin-starred gigs and kitchens around the world – most recently, Macau, Bali and Beijing and now, Malaysia. Welcomed by this humble chef, we knew we were in good hands.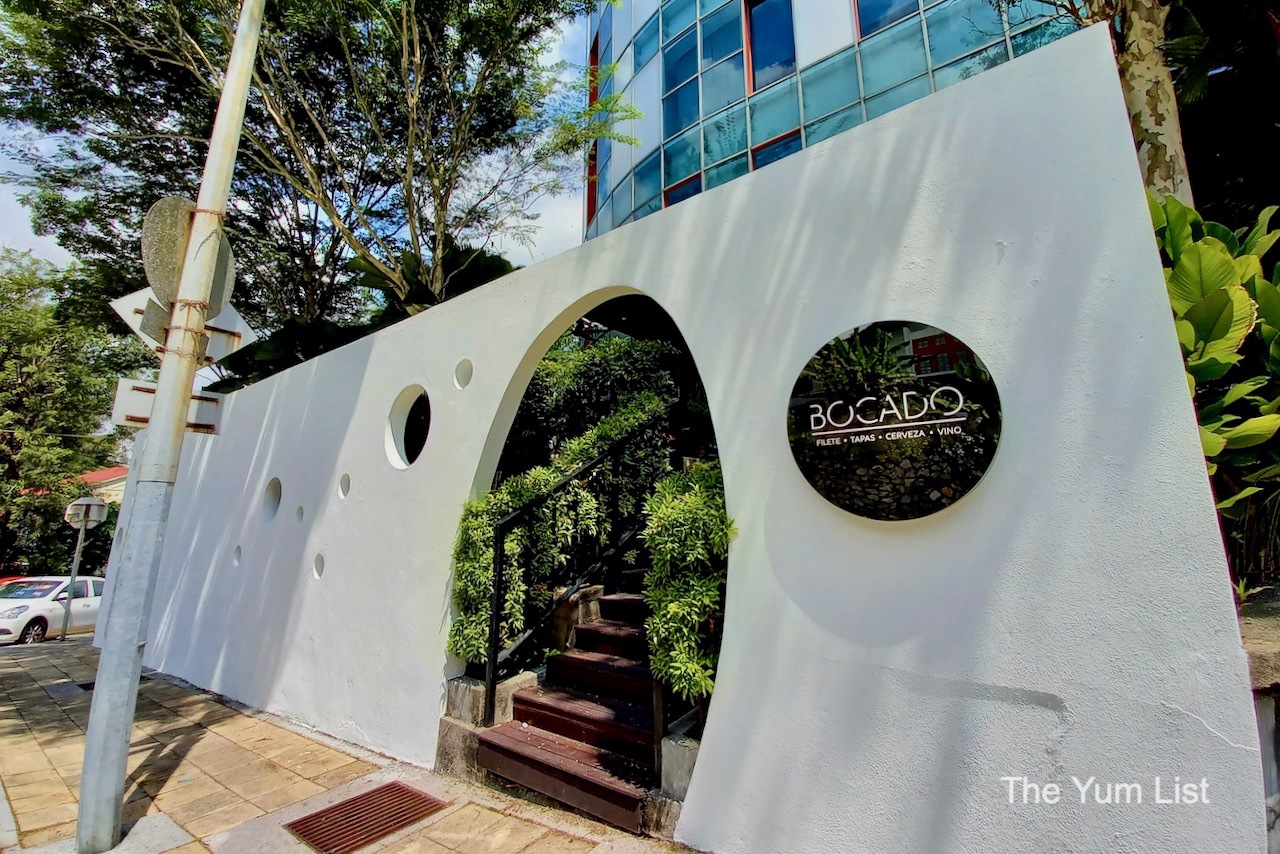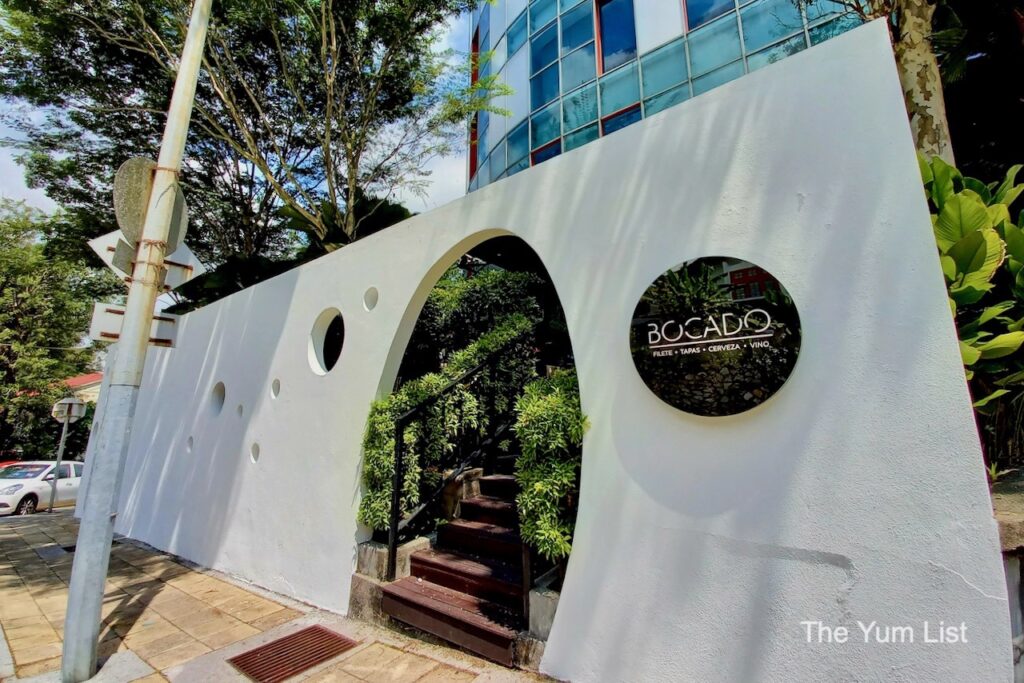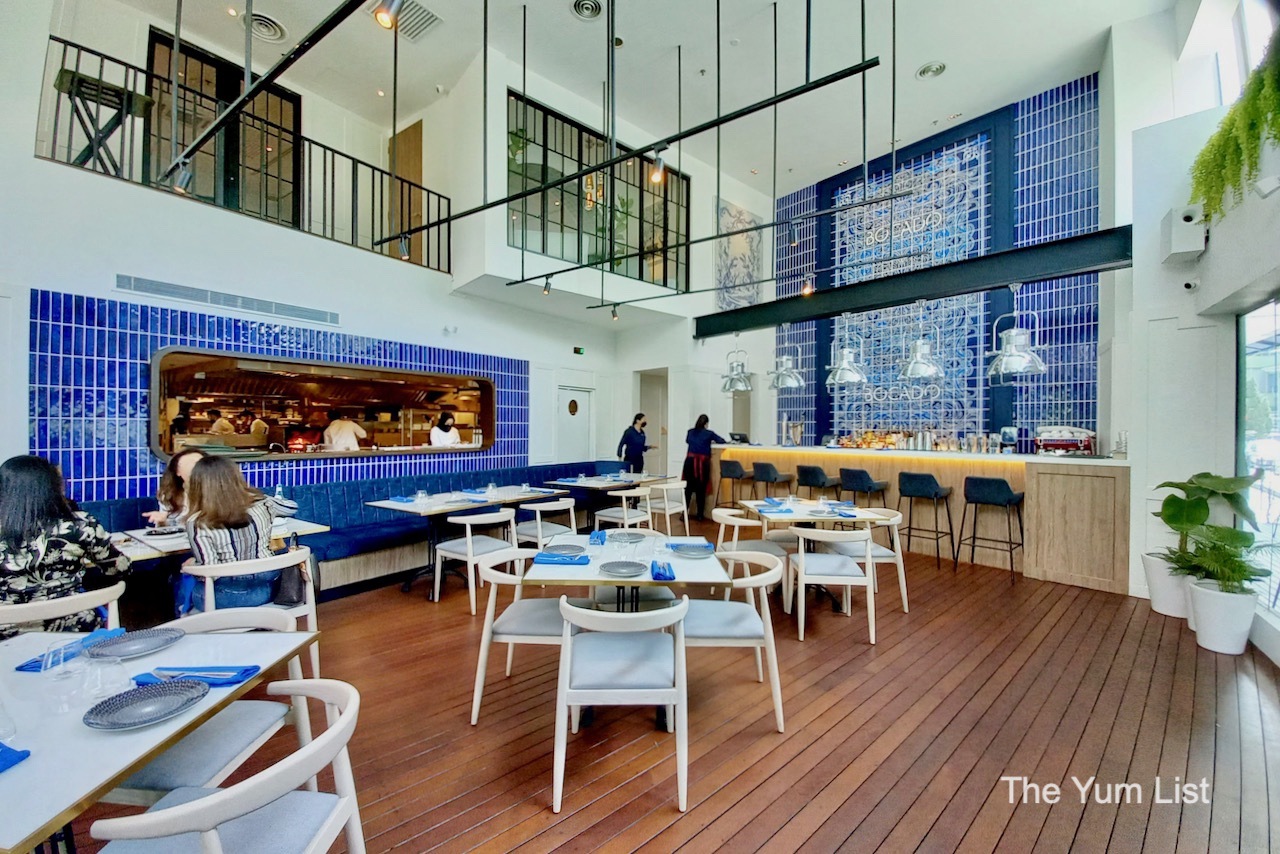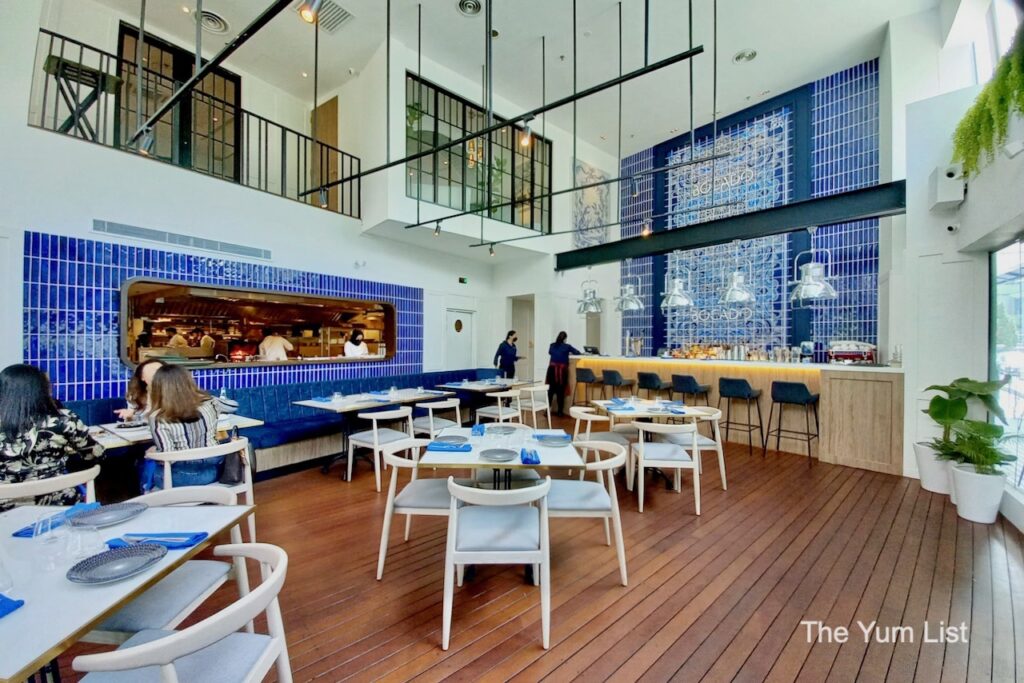 Bocado KL Drinks Menu
Monica began with a Gin Siderit Classic (RM42), which was served in a large G&T glass (the only way you should have this drink!) and East Imperial Royal Botanic Tonic – a refreshing palate cleanser, especially during a sunny afternoon.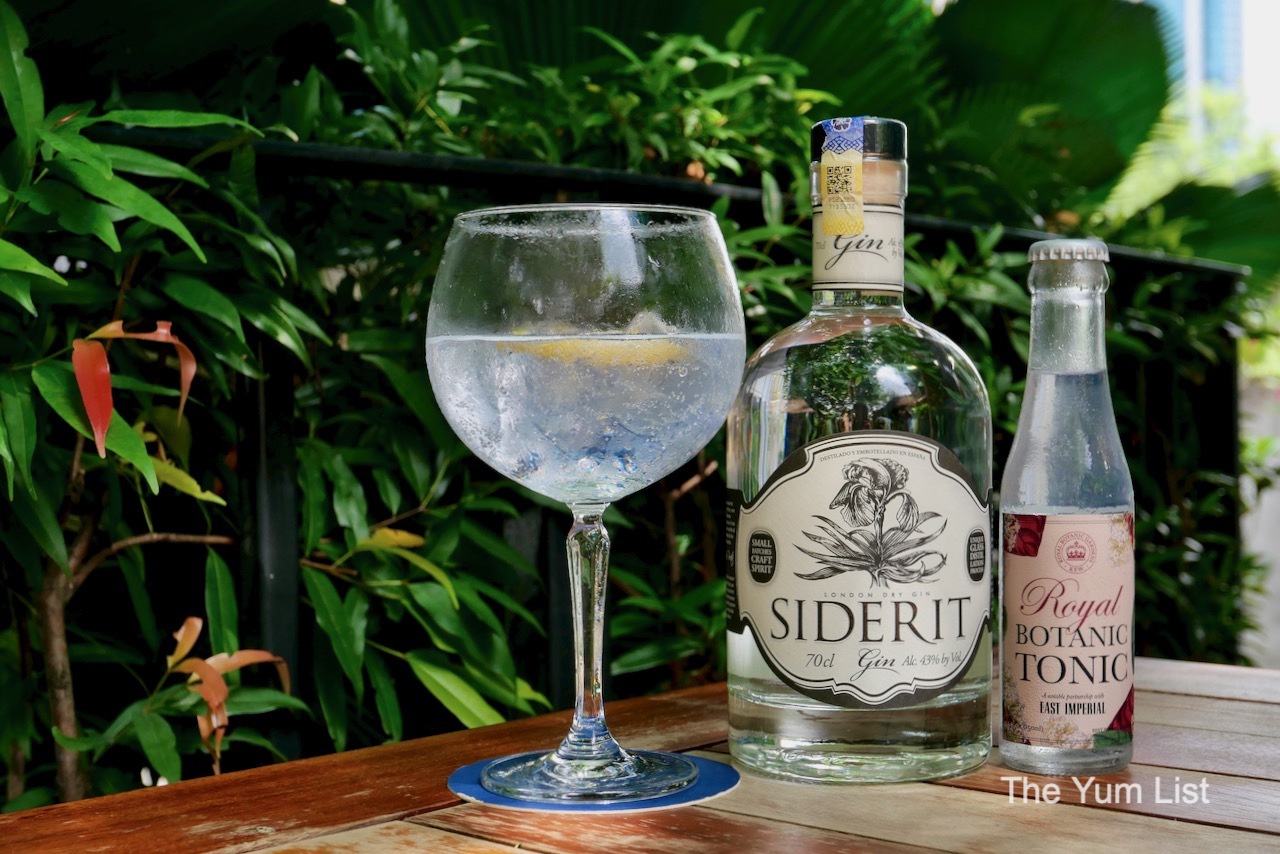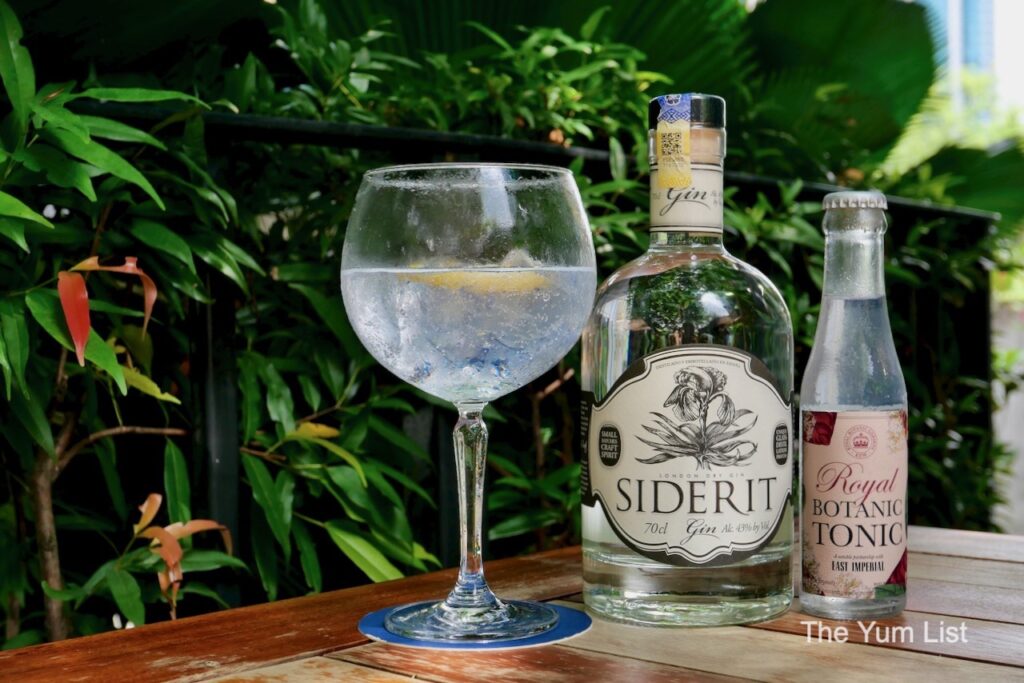 Then, the waiters generously brought over two types of sangrias – your classic Sangria (RM14) and a punchier glass of Sangaree (RM47). If one plus one is a window, the sangria is meant for the weekday and the Sangaree (containing cognac, vermouth and red wine) is definitely meant for the weekend.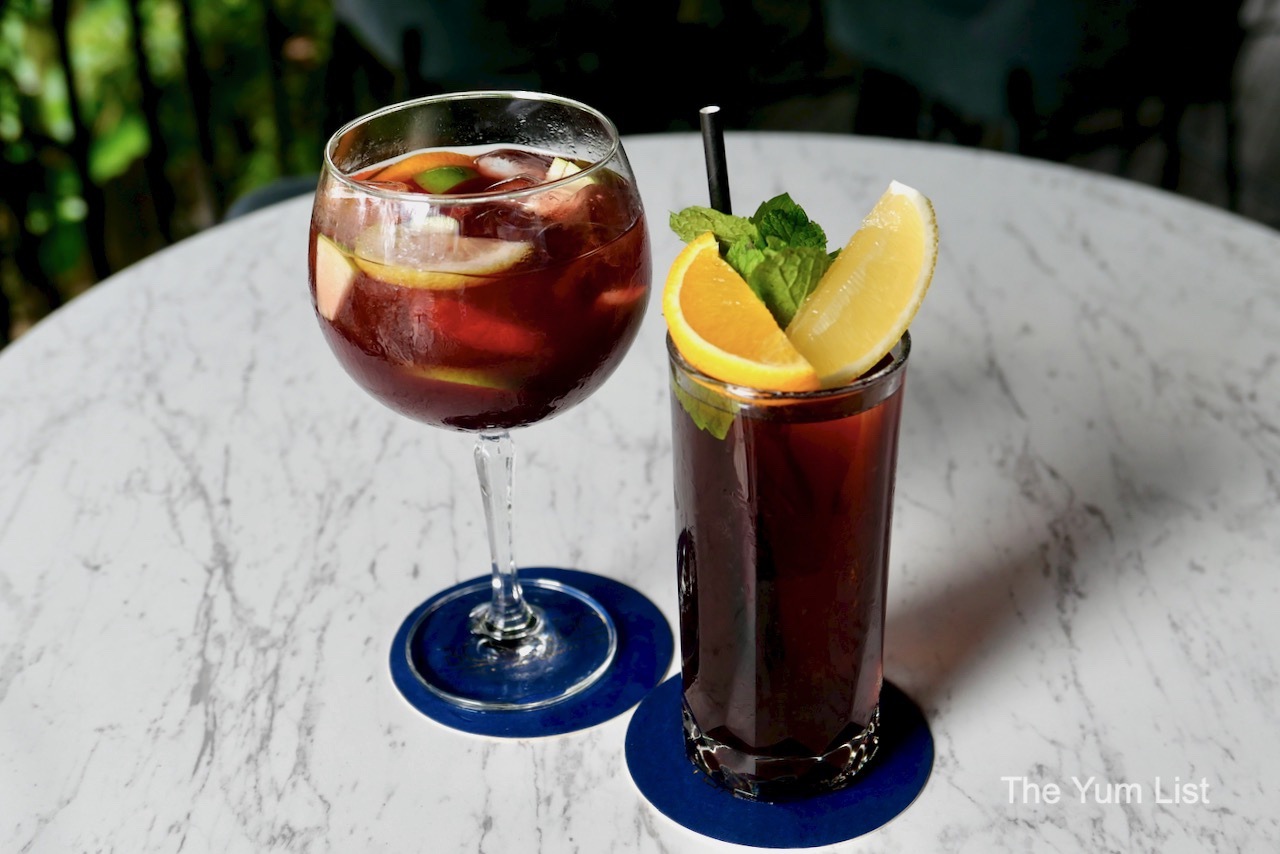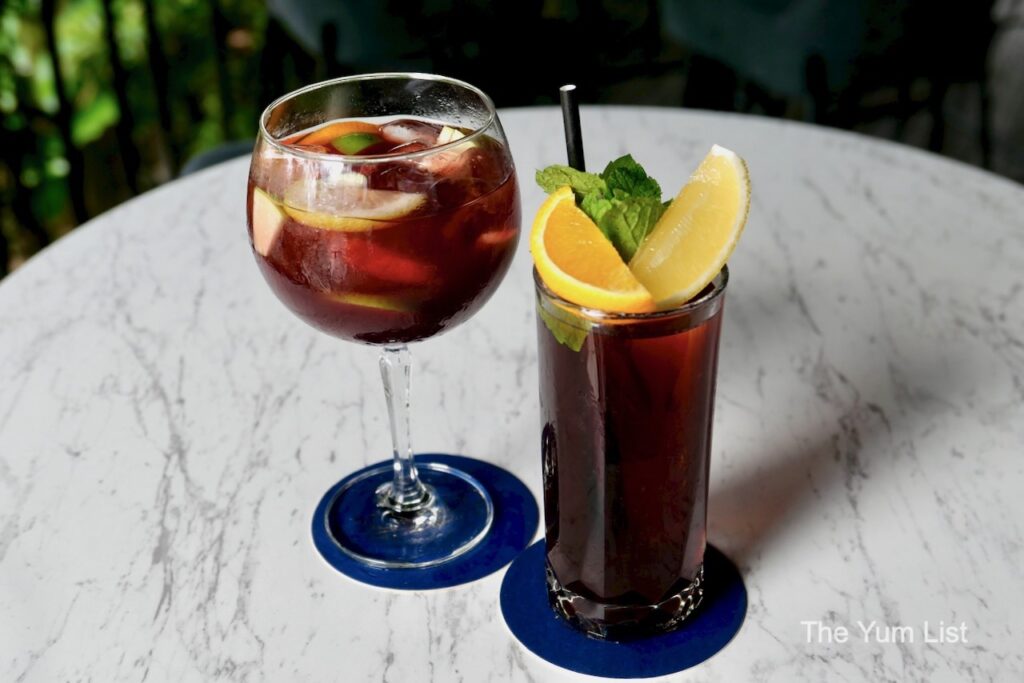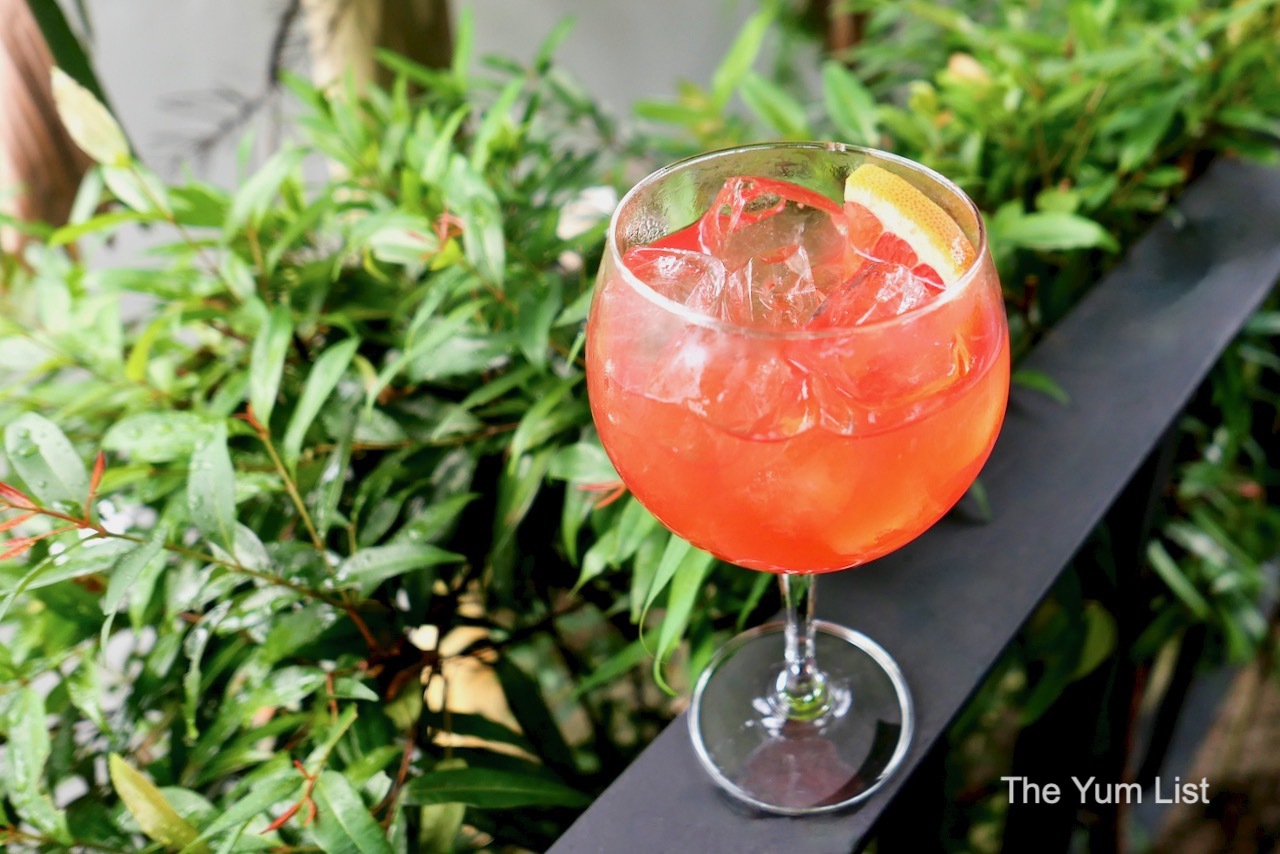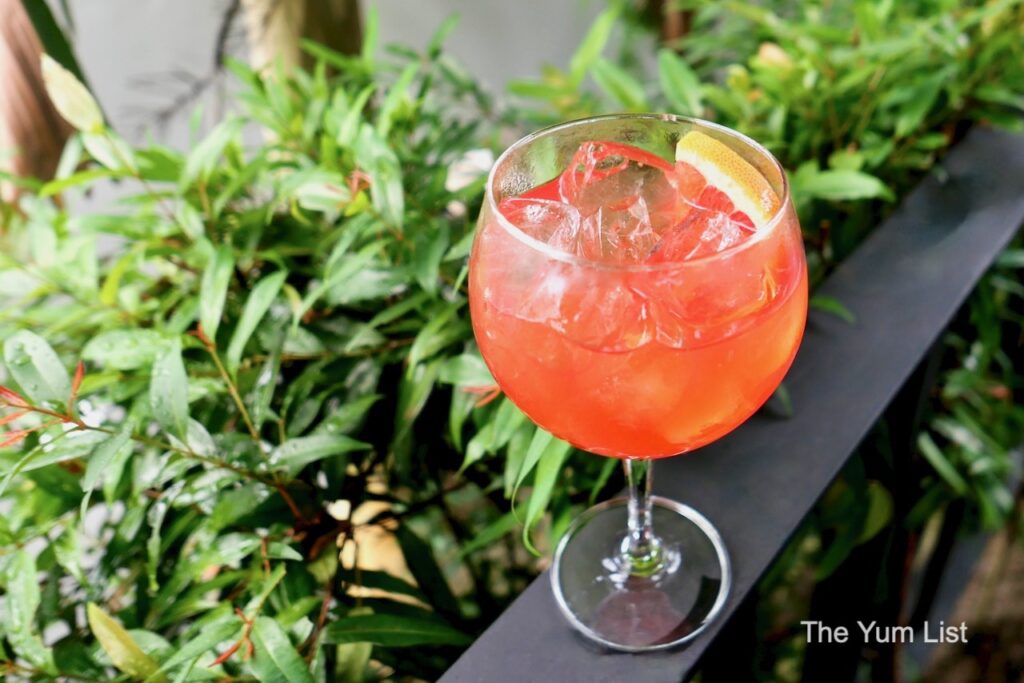 The wine list is in the works to extensively grow. However, a nice touch was that the Spanish list was divided into different regions of the country. Appetites well-opened, we were ready for some tapas.
Bocado KL Menu
Vegetarian Tapas
Bocado offers two pages of tapas, with one entirely dedicated to meat-free options. Perched on this lovely verandah, we could happily sip and munch the afternoon away. A must-order is the Croquetas (RM34) filled with deep-fried mushroom bechamel. It's rare to have a croquette that is stuffed to the brim and has a thin beautifully-crunchy exterior – the Bocado one was it. Continuing with the veg, the Escalivada (RM36) had us recalling delicious moments in Barcelona. Only at Bocado it was taken to the next level because the grilled pepper was done in the Josper oven – it does make quite the difference!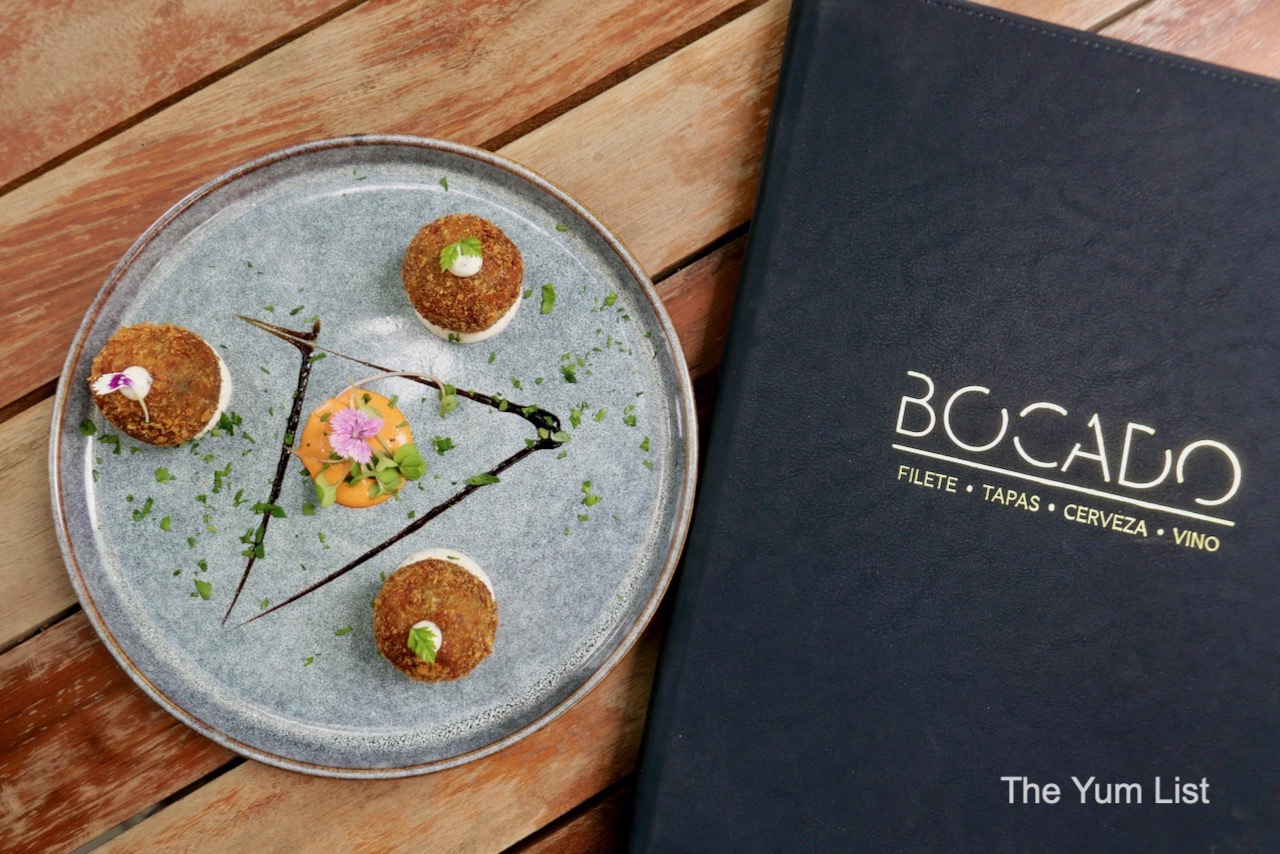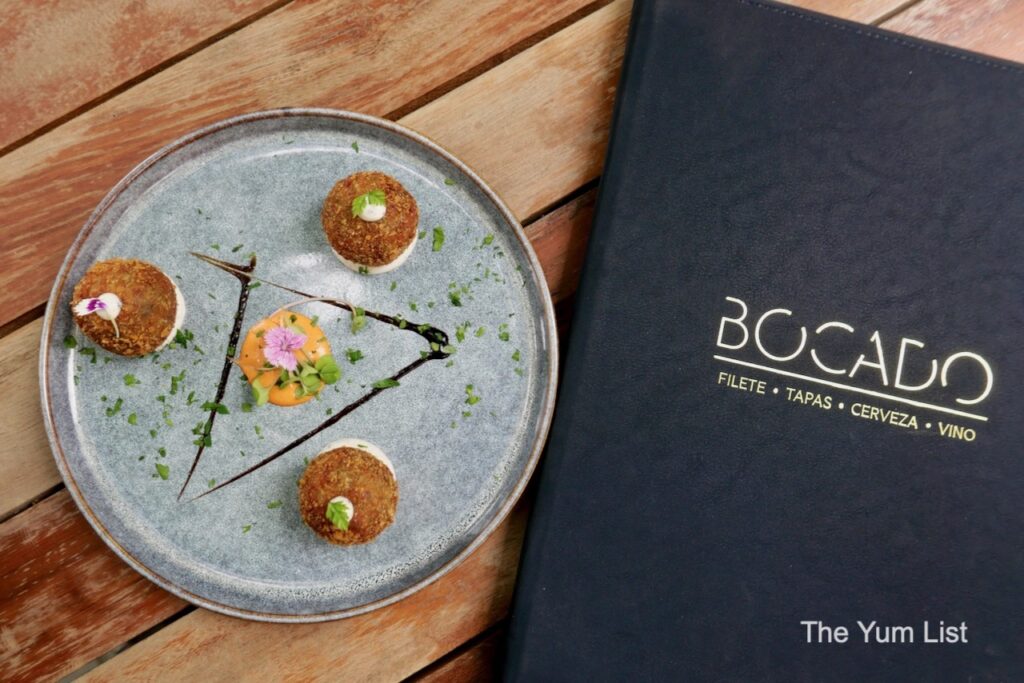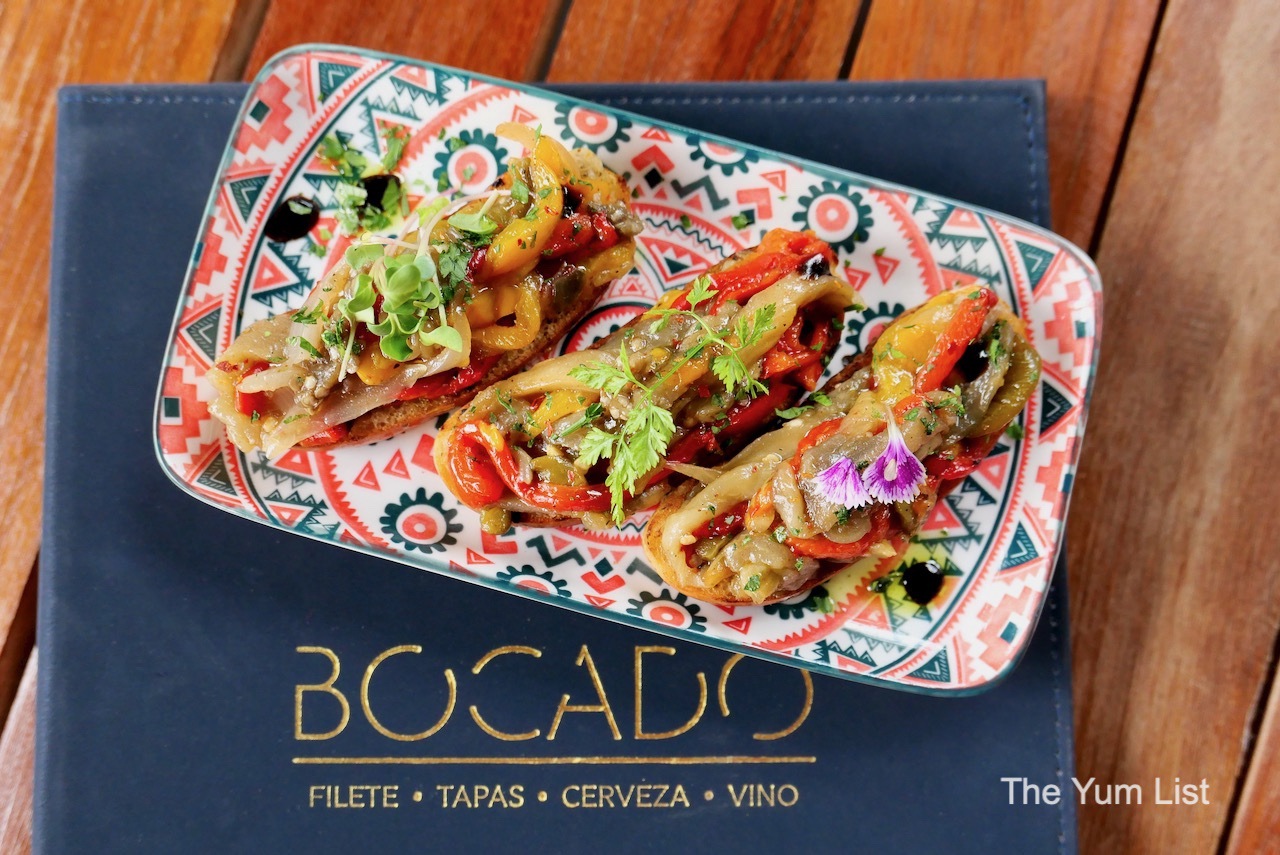 There are a bunch of vegetarian tapas we'd return for, such as grilled leeks and Spanish omelette, but we had to move forward if we were to get a feel for the whole menu.
Tapas
From the regular tapas menu, do try the Pulpo a la Gallega (RM82), a sumptuously grilled Atlantic octopus covered in paprika served on top of a creamy potato chiffon mousse. Sporting the smokiness of the grill, it didn't need the accompanying seasoning, but every last drop was scooped up all the same. Also, pretty as a picture, the Piquillos Con Brandada (RM42) is the perfect combination of capsicum stuffed with slow-cooked cod fish.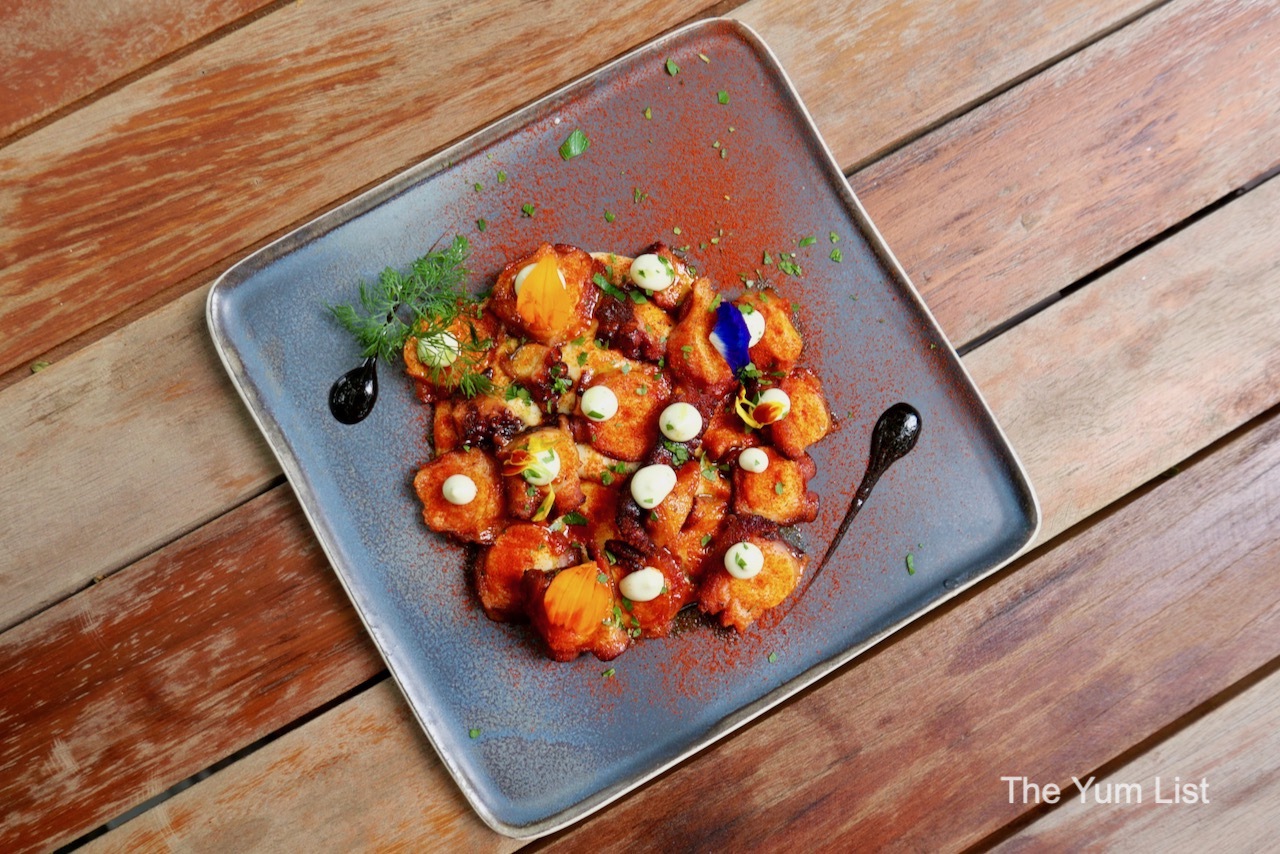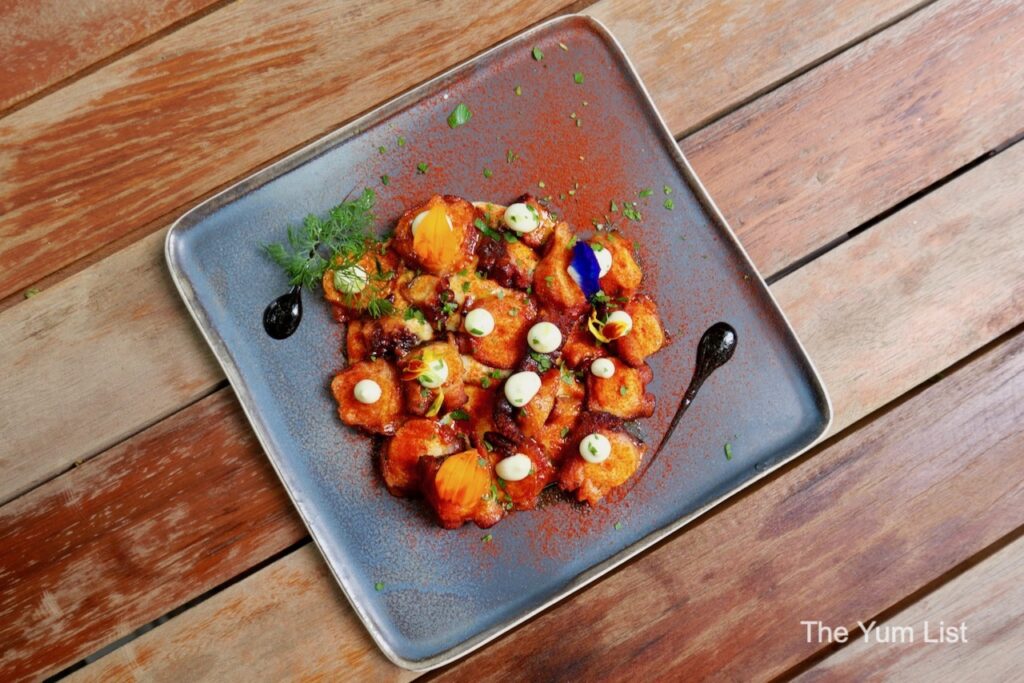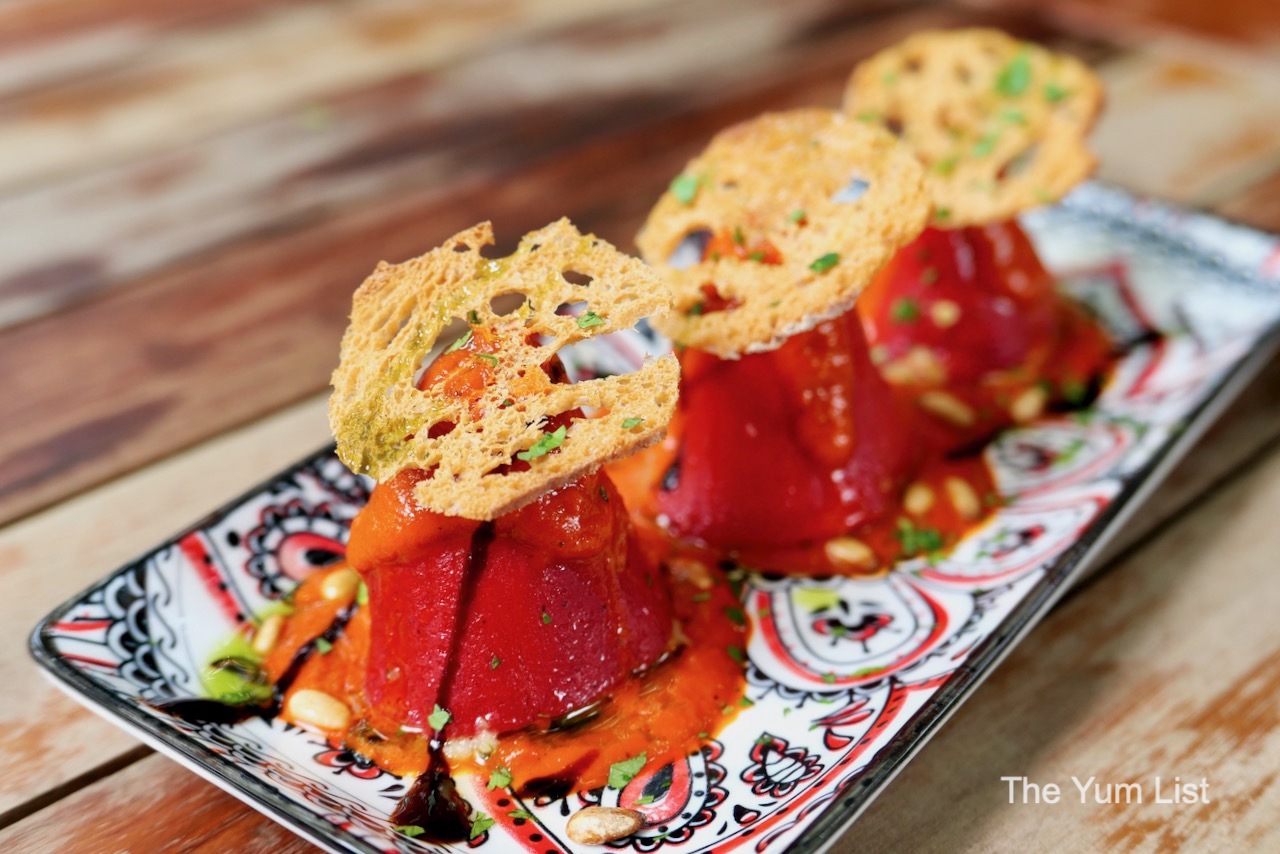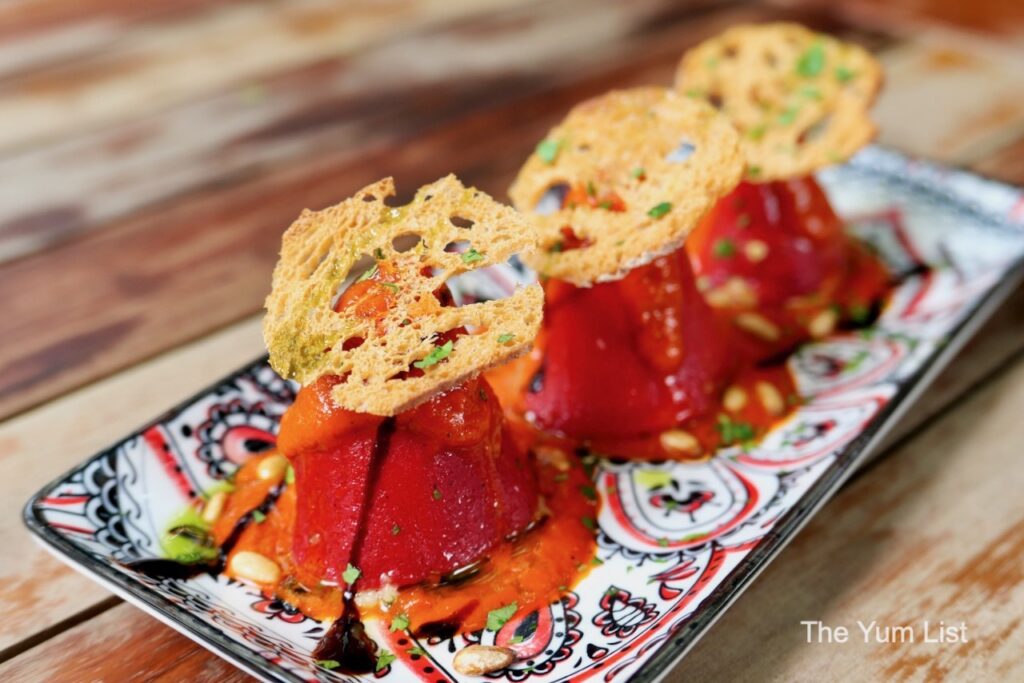 A classic, the Gambas al Ajillo (RM48), saw prawns sizzling in a pan full of garlic, chilli, parsley and olive oil. The side of bread was much welcomed for dipping into the hot oil mix – a simple but tasty dish.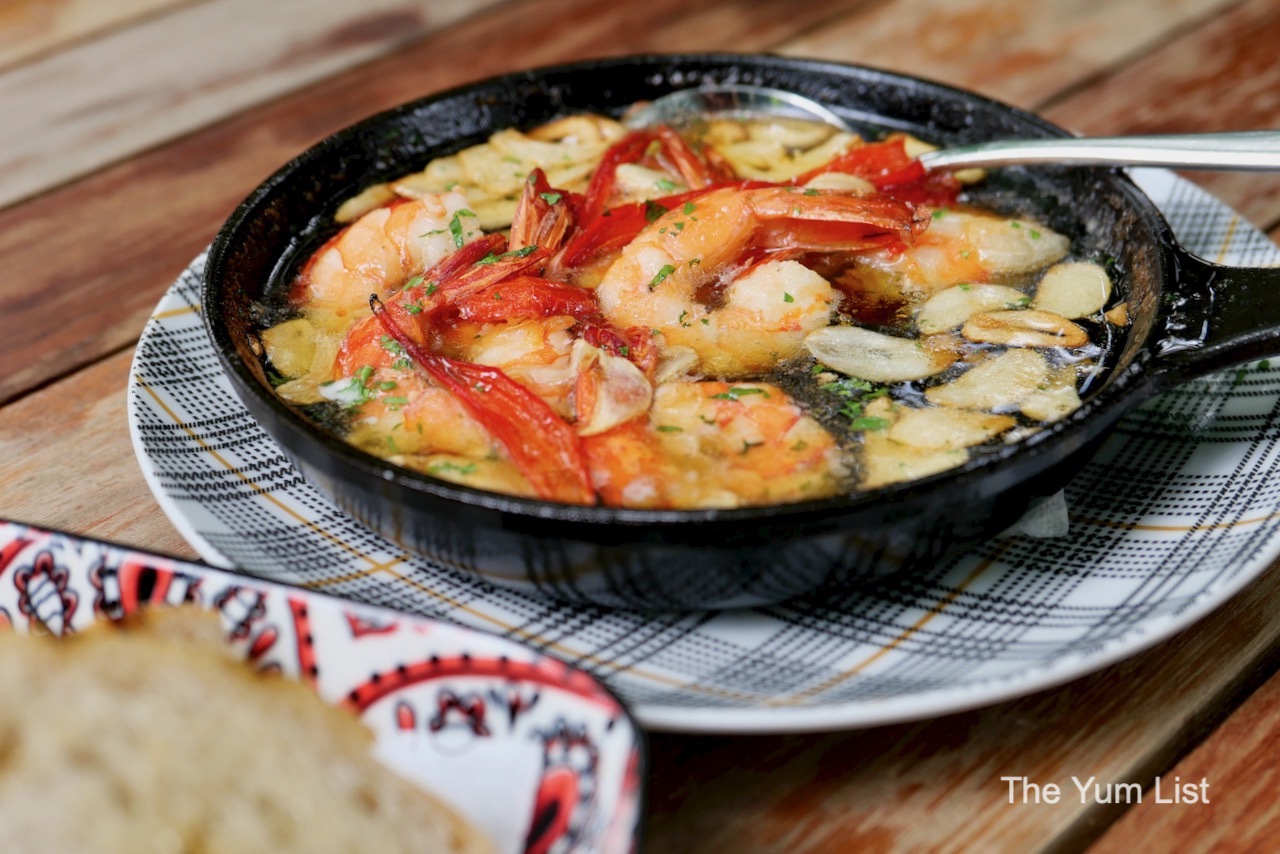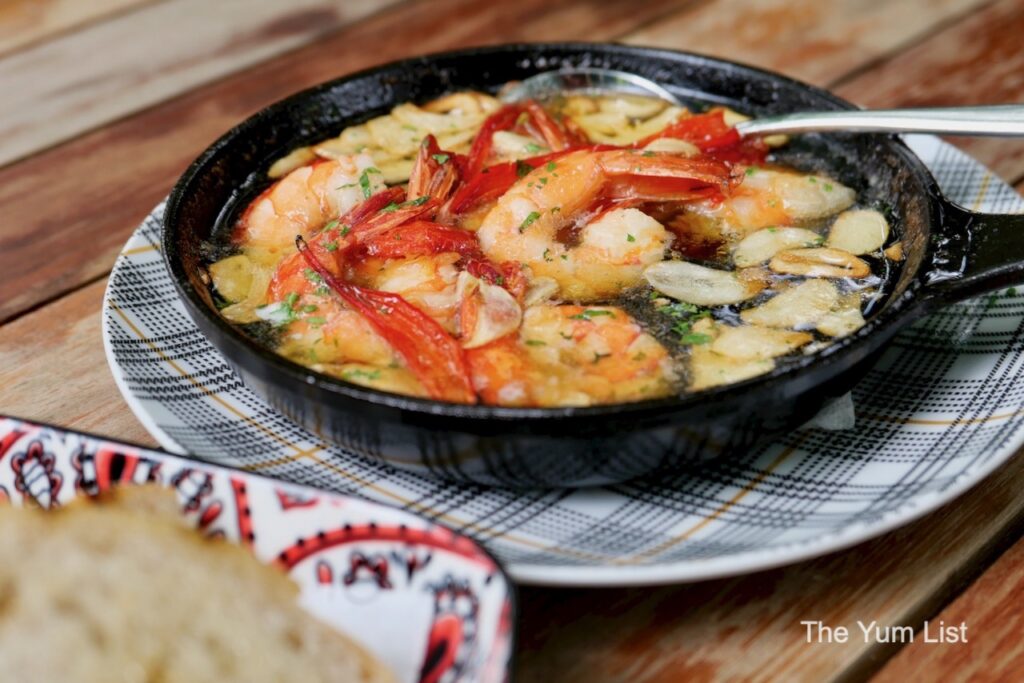 Subsequently, the Tartare de Wagyu MB9 (RM98) was a playground plate full of flavour. Only a chef supreme could pull off such a look, and it was a pleasure to be able to pick on each ingredient and bring it together into your mouth. You had the marbly wagyu ribeye, a quail egg on top of a mound of capers, gherkins and shallots with a side of Dijon mustard. Lest we forget, the parmesan cracker embedded in the tartare really gave it that boost of flavour explosion.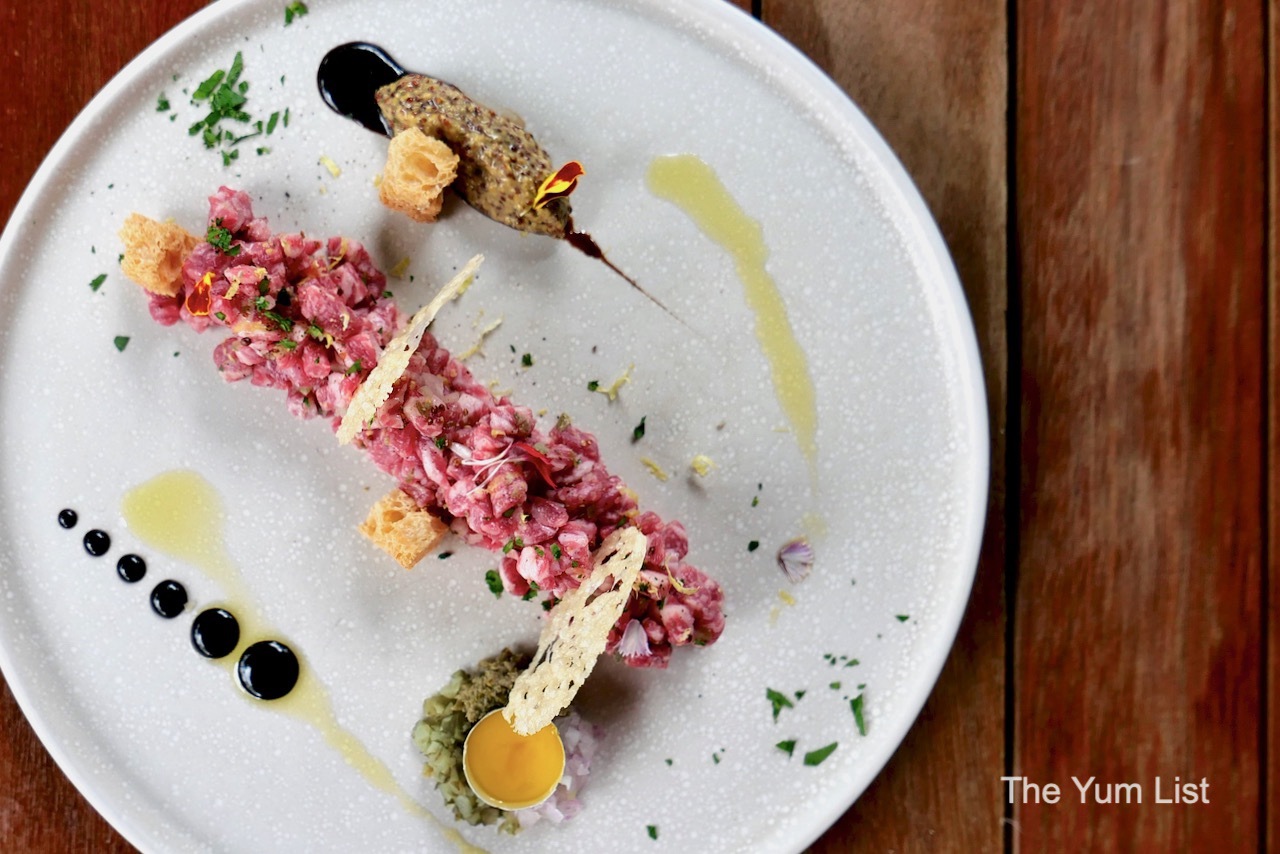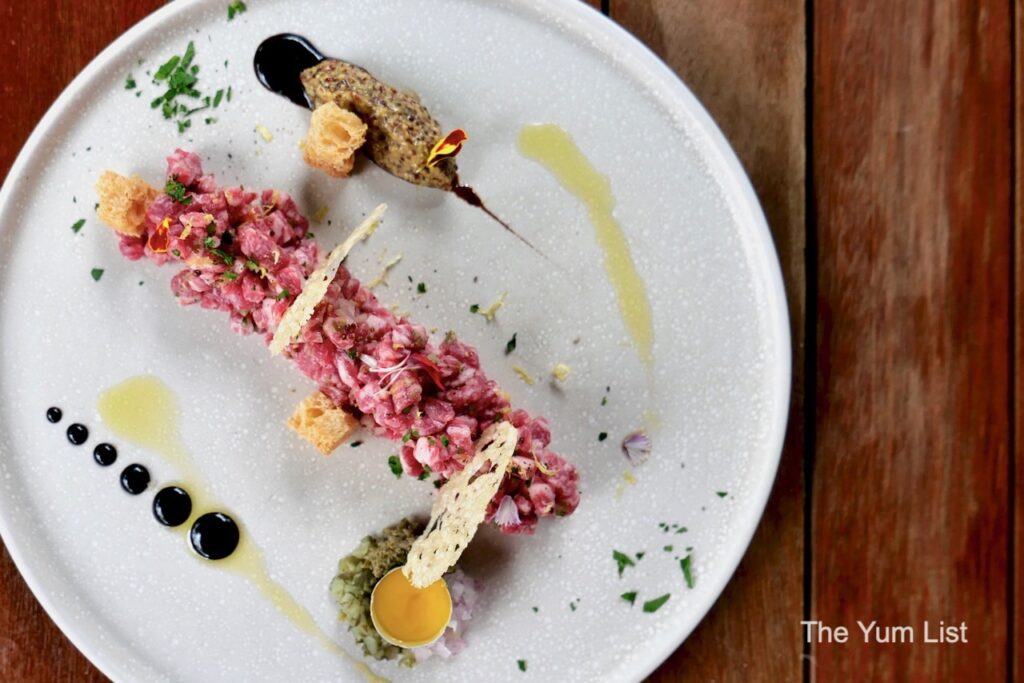 Then, under the sea, we went with Vieiras (RM78), a plate of large scallops seared to perfection on top of a green pea purée and a smoked red capsicum purée artistically smeared. Lightly shredded on top was aged Idiazabal cheese (pressed unpasteurised sheep's milk cheese) which also took the flavour to the next level.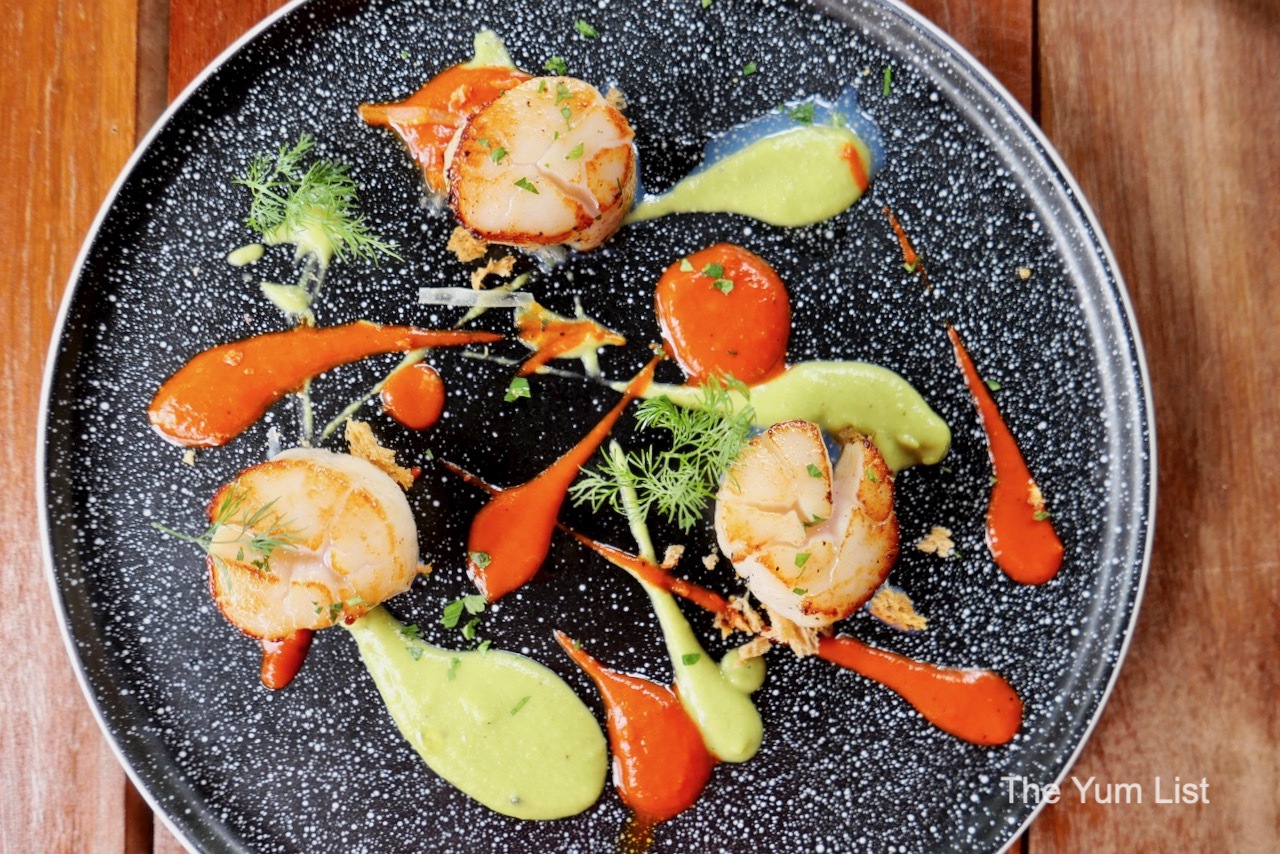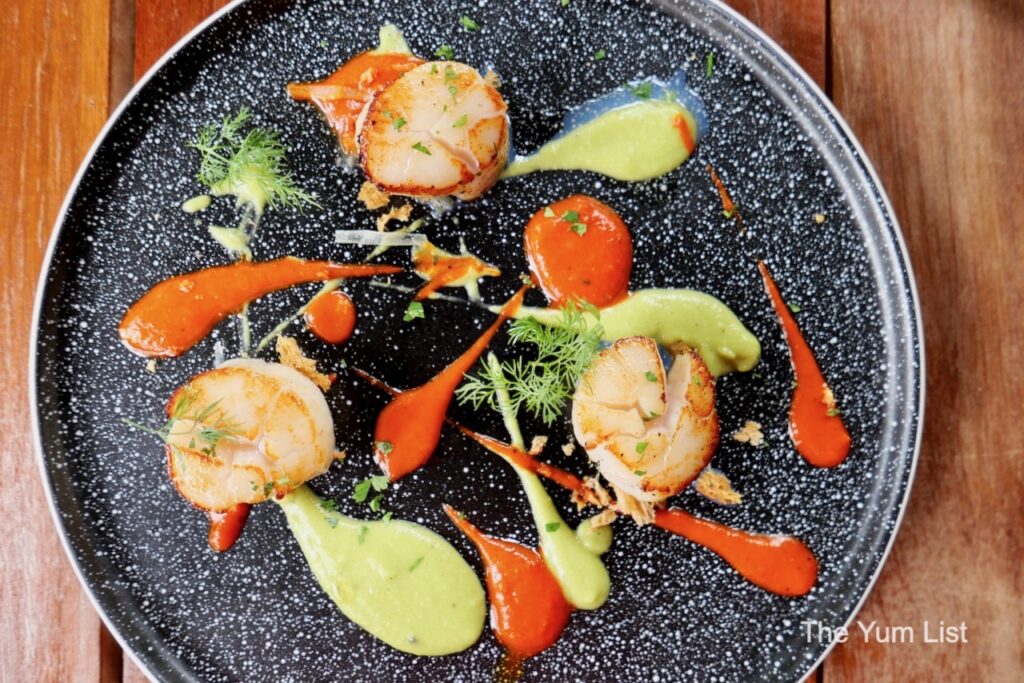 Having eaten all these "light" bites, you'd think we were ready to unbutton our pants, but I was wearing stretchy yoga pants. So, all good! We took a small break to prepare our bellies for the mains (and, of course, the desserts). Chef Ignasi suggested the lamb shoulder as it was the bestseller – we didn't need more convincing than that.
Spanish Mains
The Paletillo de Cabrito (RM220) came on a huge wooden board. The 16-hour slow-cooked Spanish suckling lamb shoulder was paired with a light salad and huge sprigs of tender asparagus. I will say, no wonder it's a bestseller. The lamb was soft to the touch as all I had to do was touch it with my fork for it to slide right off the bone – it was extremely flavourful. The salad asparagus were the perfect sides, too – crunchy and juicy.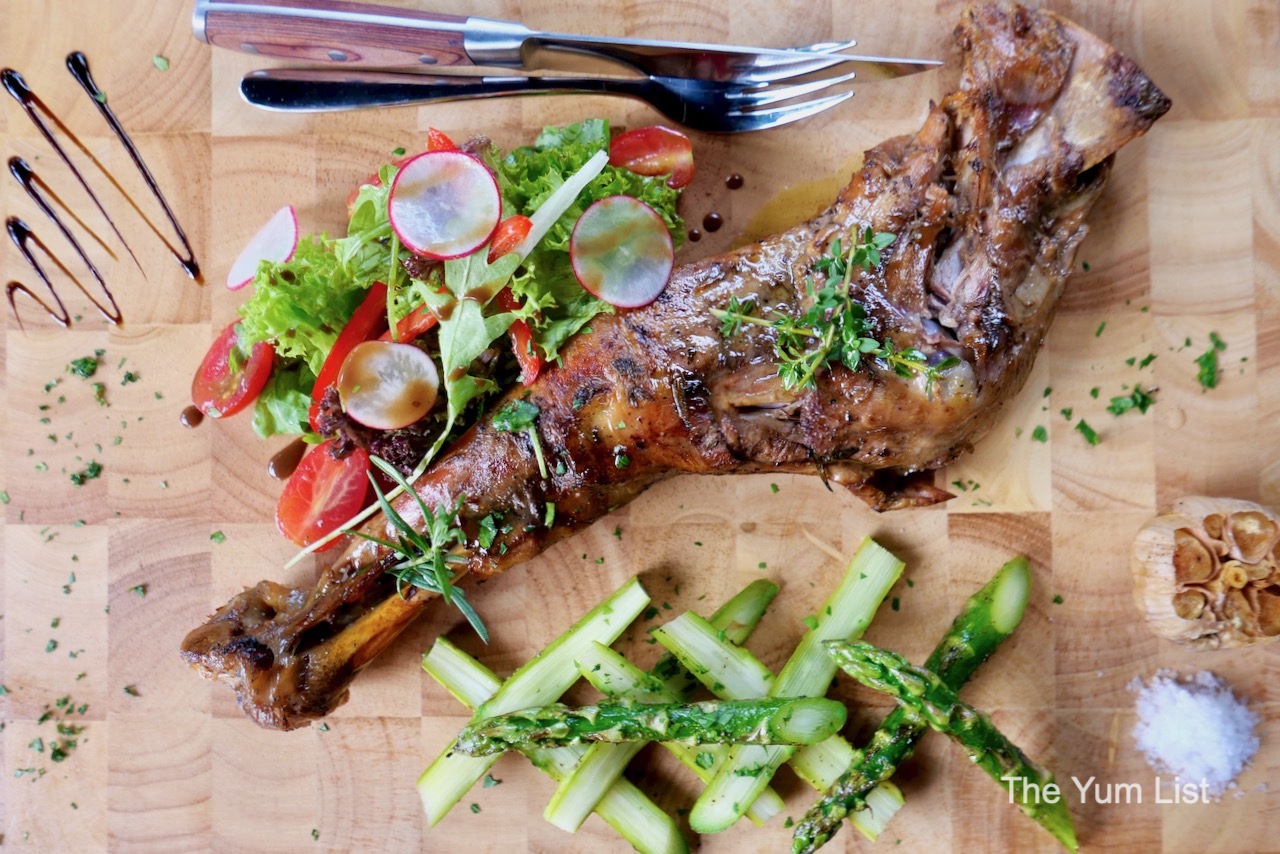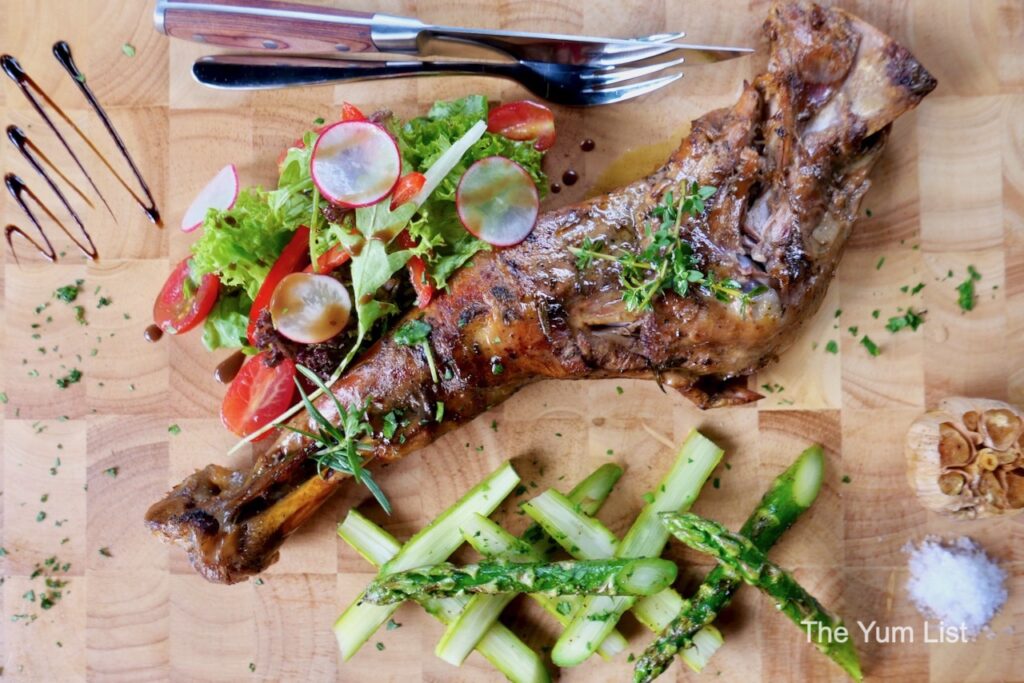 You can't go to a Spanish restaurant with a Spanish chef and not have paella, so we got the Paella de Marisco (RM130) for two people (although, by this stage, it probably could have fed four). Made with paella rice and large portions of seafood, it certainly looked pleasing. The rice had a nice chew to it, the seafood was tender and fresh, and the flavour was superb. The only thing missing was the charred caramelised edges that Mon and I both love. Chef Ignasi read our minds explaining that paellas are usually made over ring fires, which is what makes it extra crispy on the bottom and sides. However, the kitchen in Bocado uses a different type of cooktop, which ultimately does not do this. When they have large groups and cook outside, though, they most definitely get that distinctive char – look out for future brunches and events!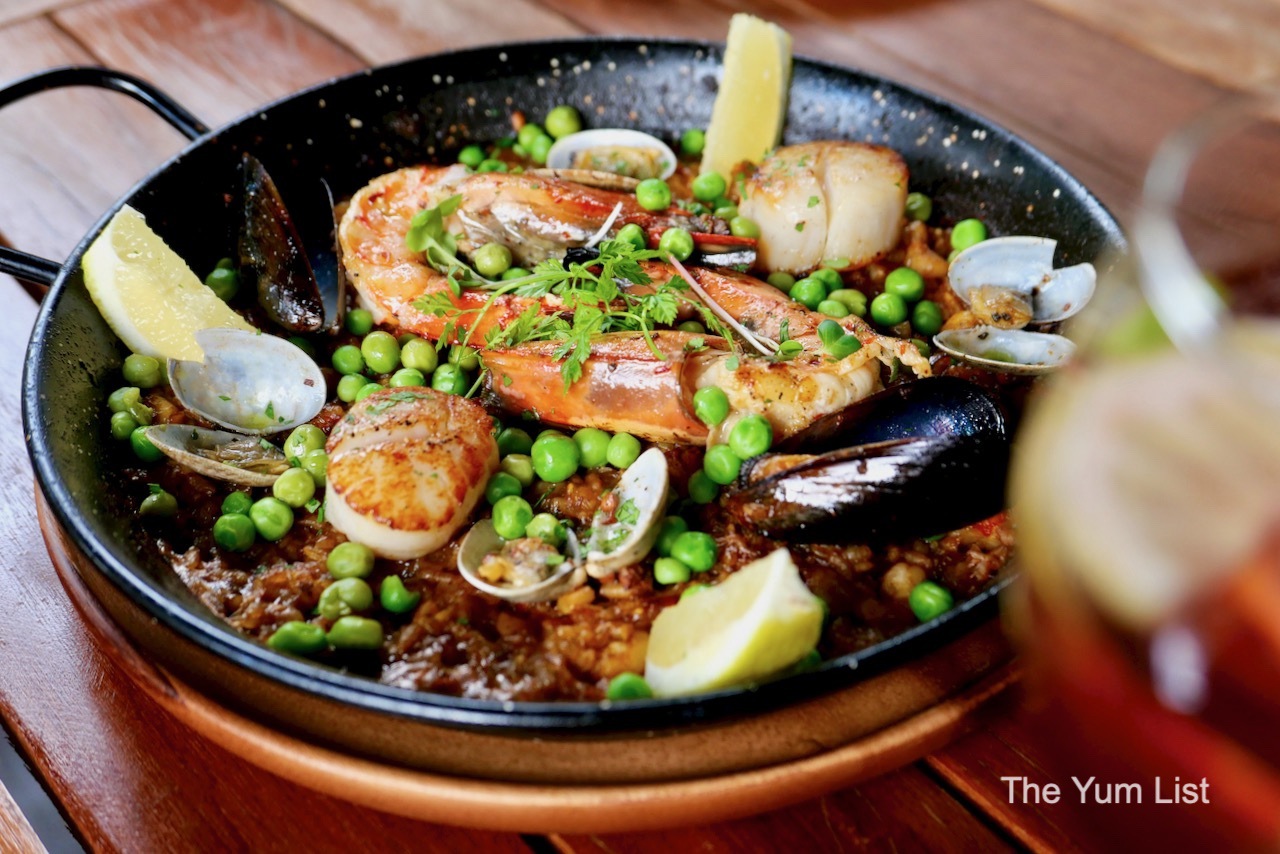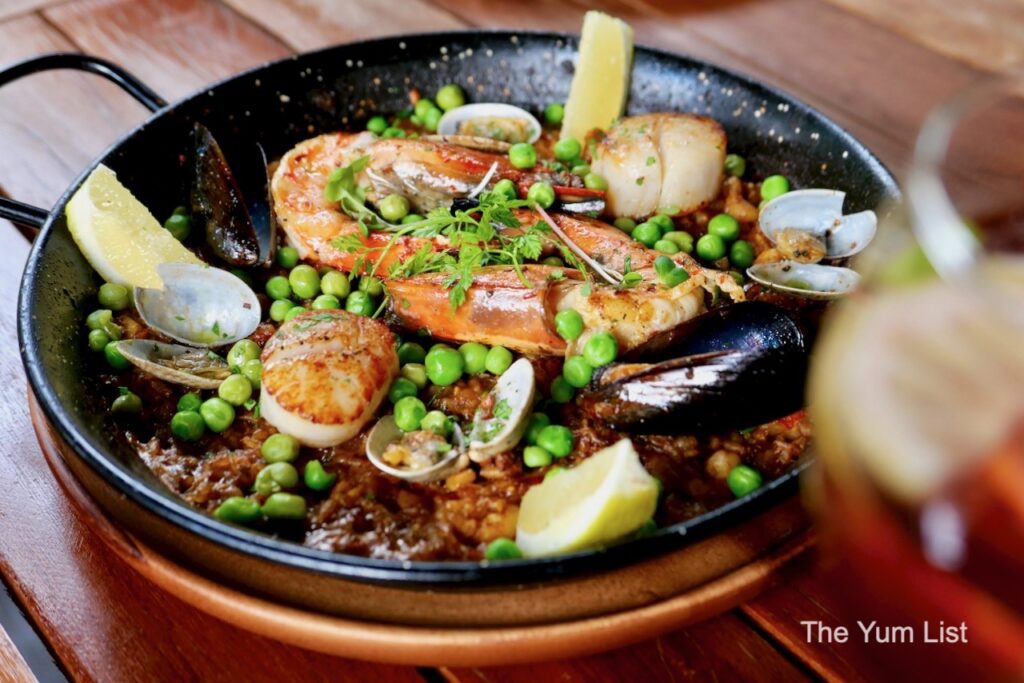 Dessert
My mantra is to work out so you can have your cake and eat it too, and although we didn't get cakes, we got mouthwatering desserts. With Chef Ignasi coming from a long line of bakers and pastry-makers, I set my bar up high and was rewarded. The Tartaleta de Citricos (RM38) was up to par. The tanginess from the passionfruit really paired well with the torched meringue on top and the side of fruits and mango sorbet – a delight in every bite. Blessed with more room for dessert, we got the Churros (RM45), another staple in Latin cuisine. These are not your typical crisp, chewy sticks but rather a much lighter, airy version, well-suited to conclude such an extensive feast. What made these fluffy pastries even better were the sides – homemade chocolate sauce, homemade pistachio crème anglaise and a berries marmalade.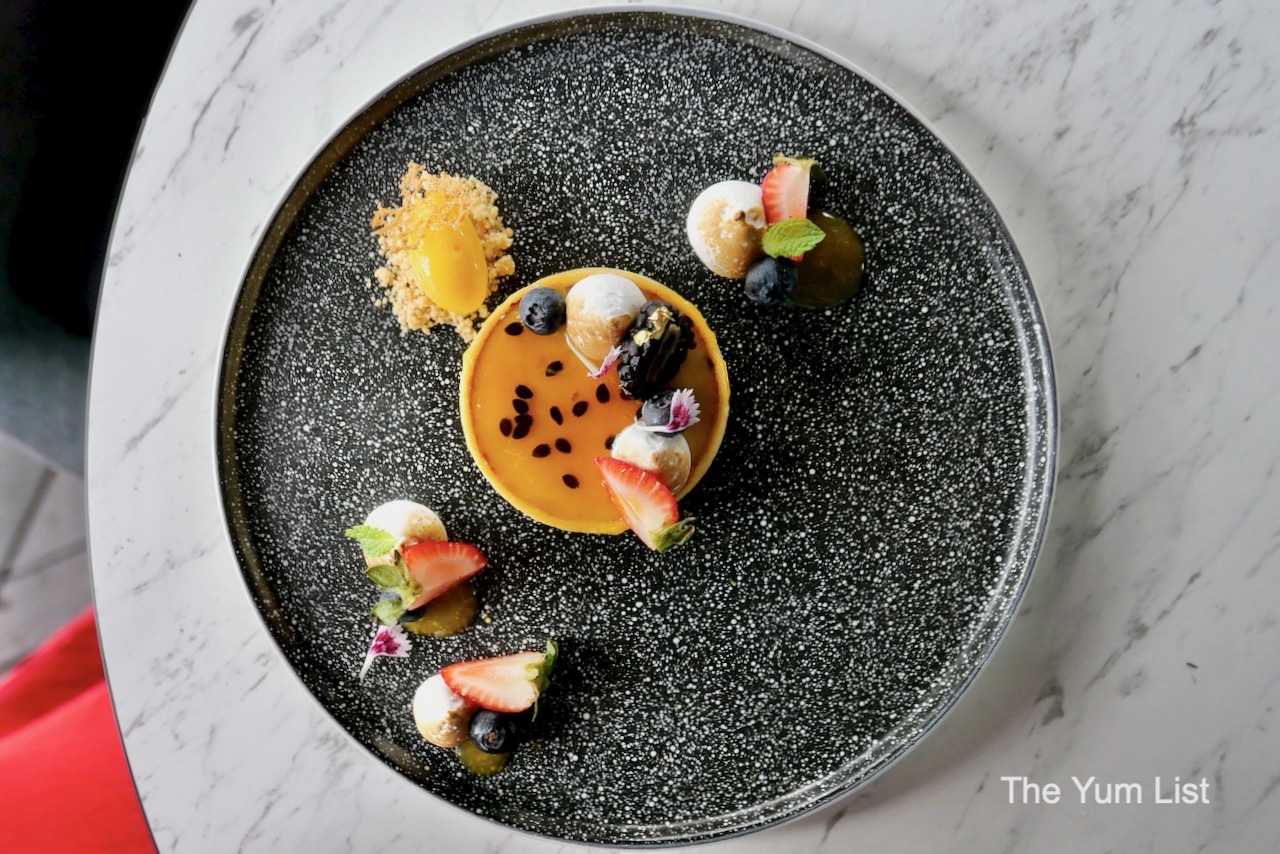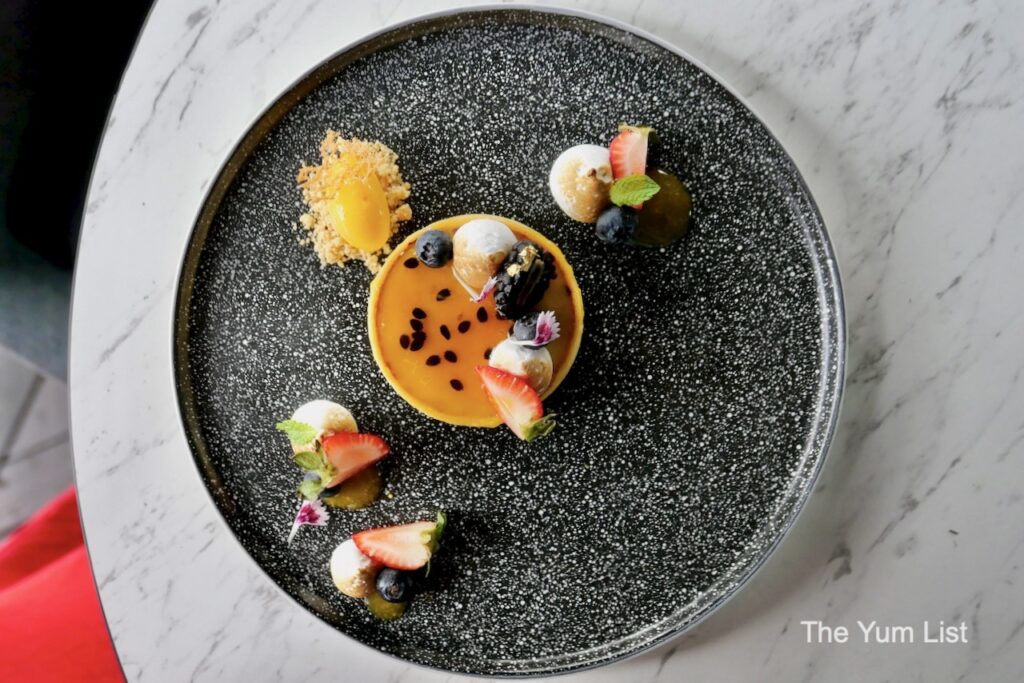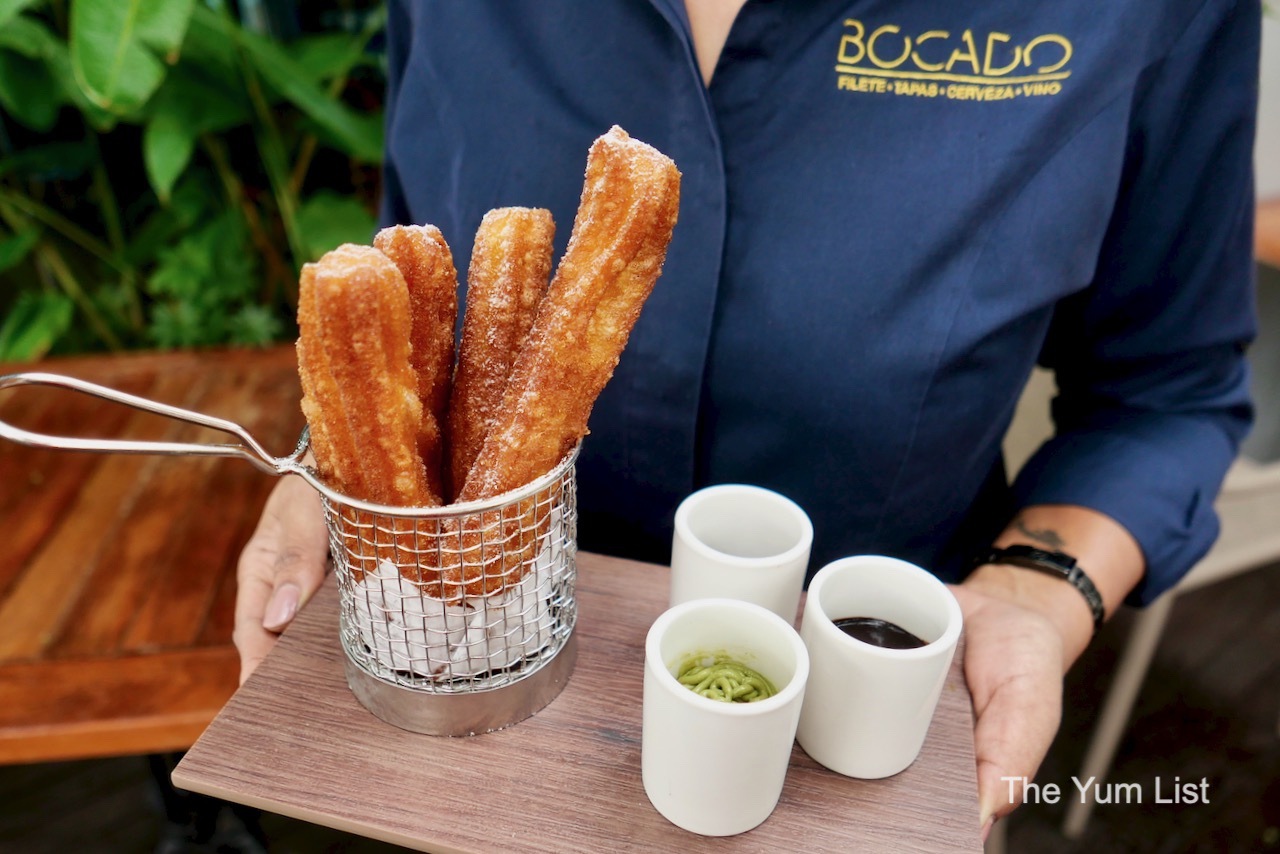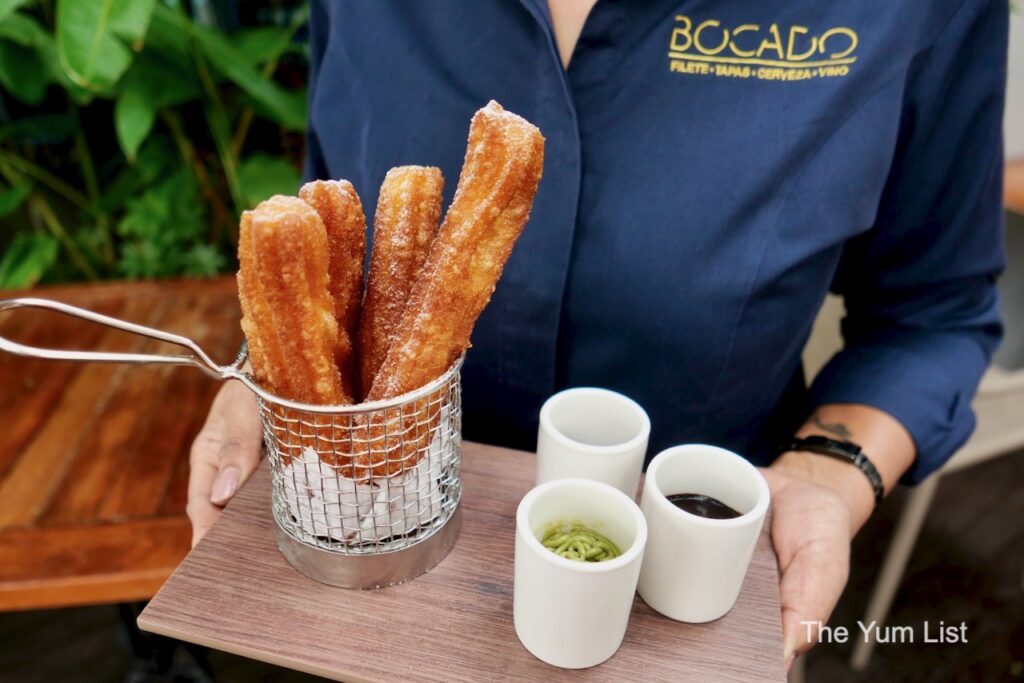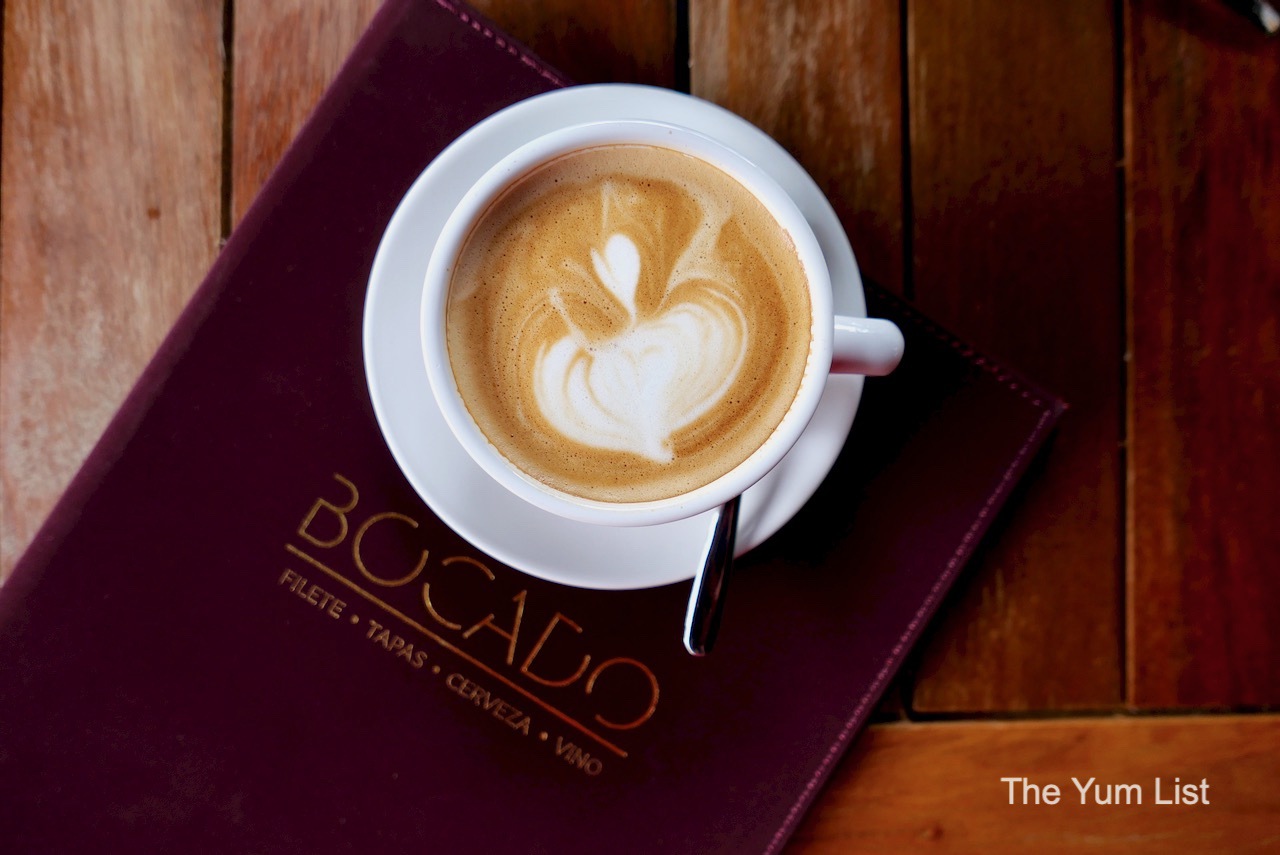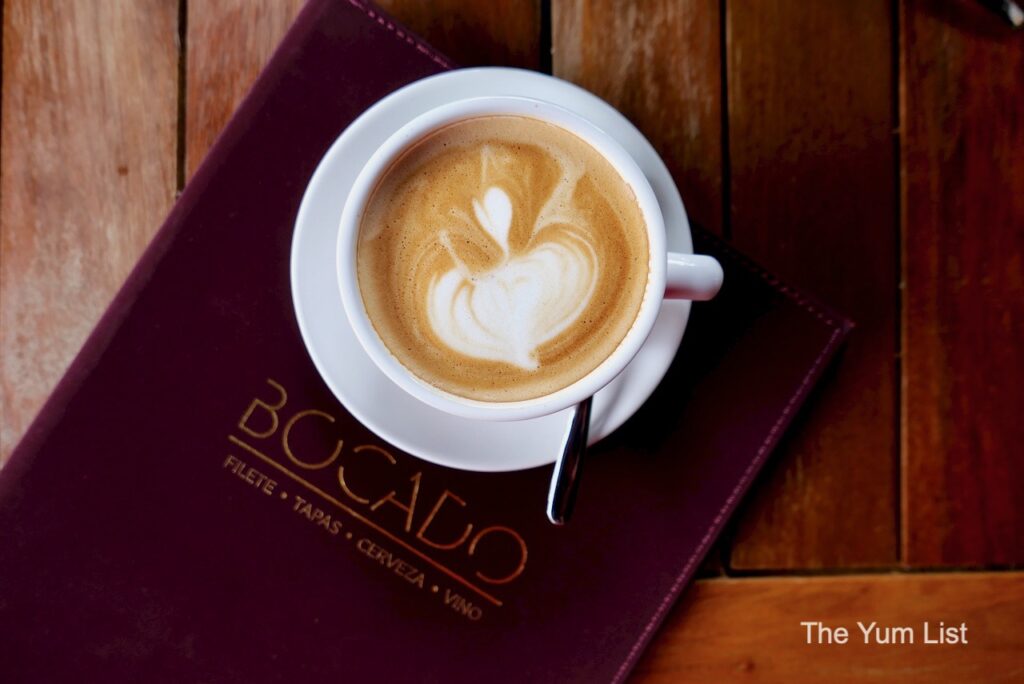 Now, we were ready to breathe out.
Food Fiesta Then Siesta
Ultimately, the question to your answer is yes. You should visit Bocado and take in the exquisite interior, have a drink or five, and feast! The food was great, the service was top-notch, and the chef was extremely friendly. I always love a restaurant where both the waiters and chefs will come up to your table and have a chat about everything from food to service and life in general!
My favourite dishes would have to be the Croquetas, the Vieiras, Paletillo de Cabrito and of course, the desserts. I would definitely love to return to try the other main dishes and other tapas – I really enjoy it when a restaurant can expand a whole list of foods that are catered to vegetarians or, basically, healthy eaters.
Reasons to visit Bocado KL: the welcoming Chef Ignasi, the charming interior and alfresco patio, and the sizeable Spanish menu.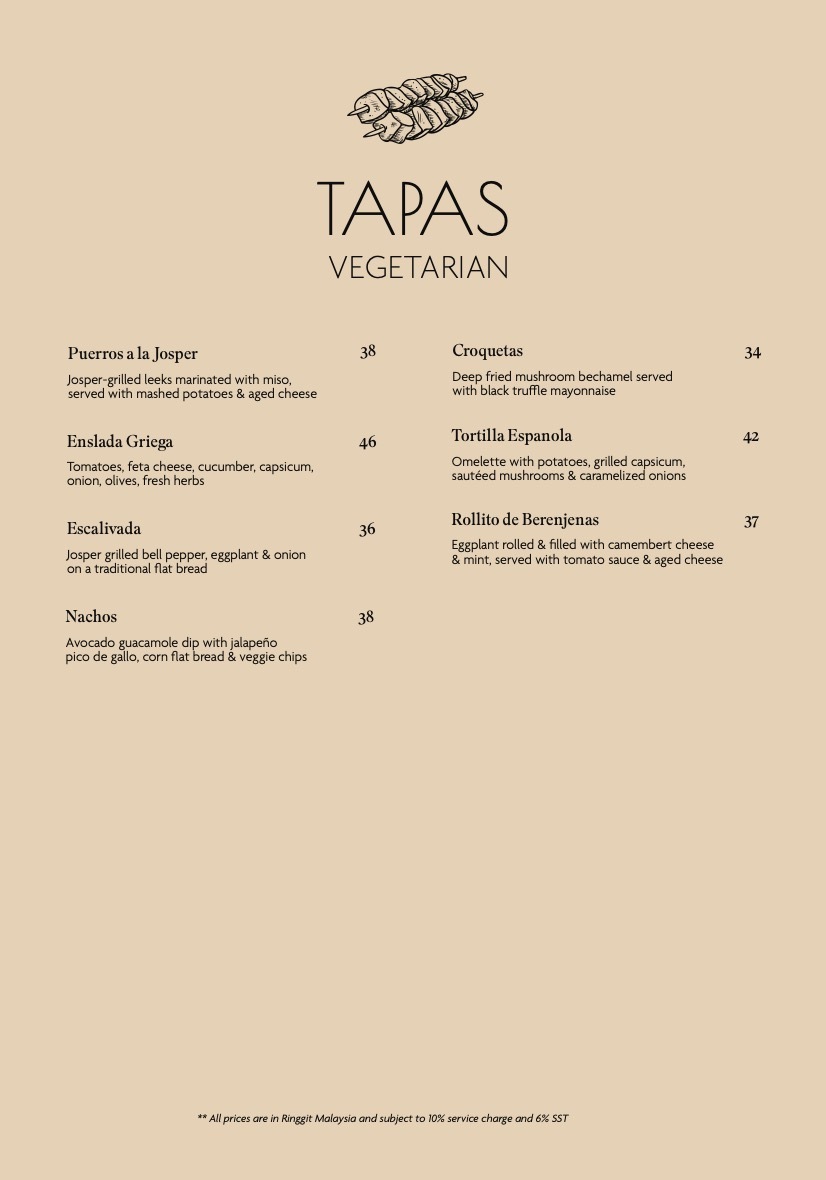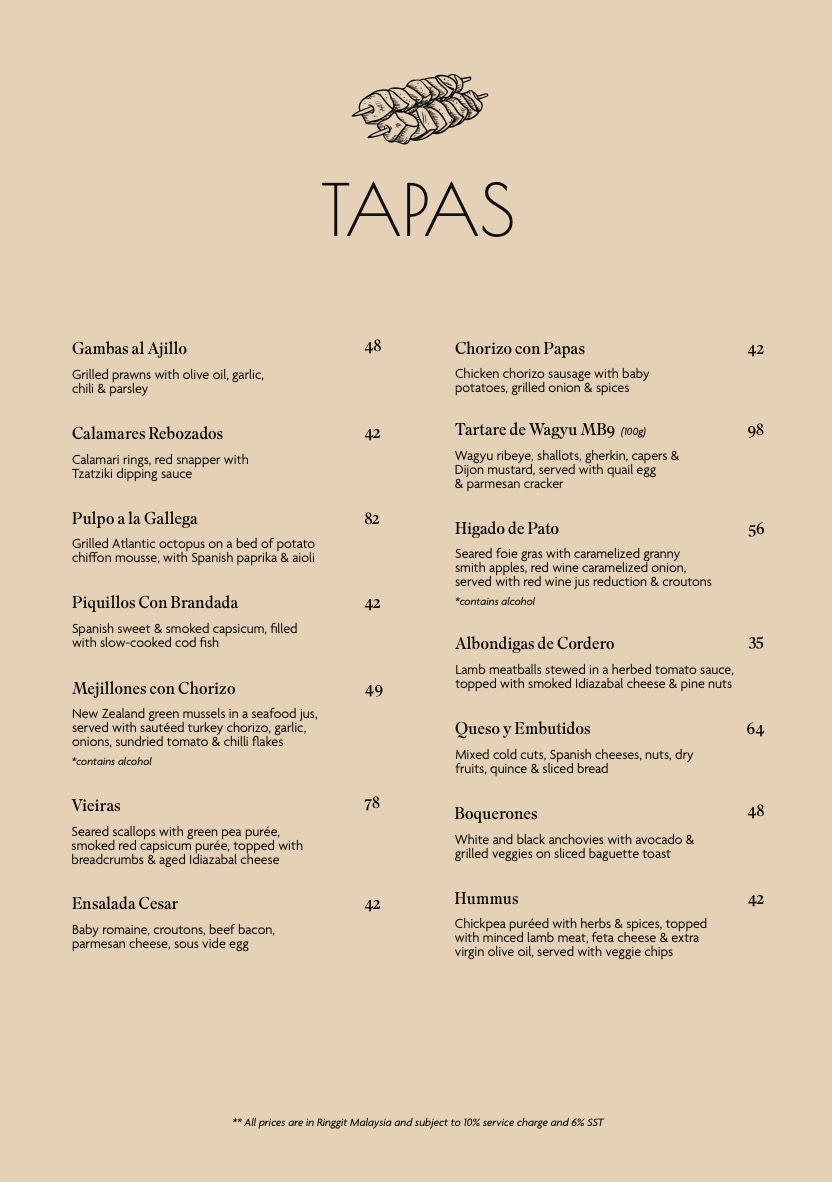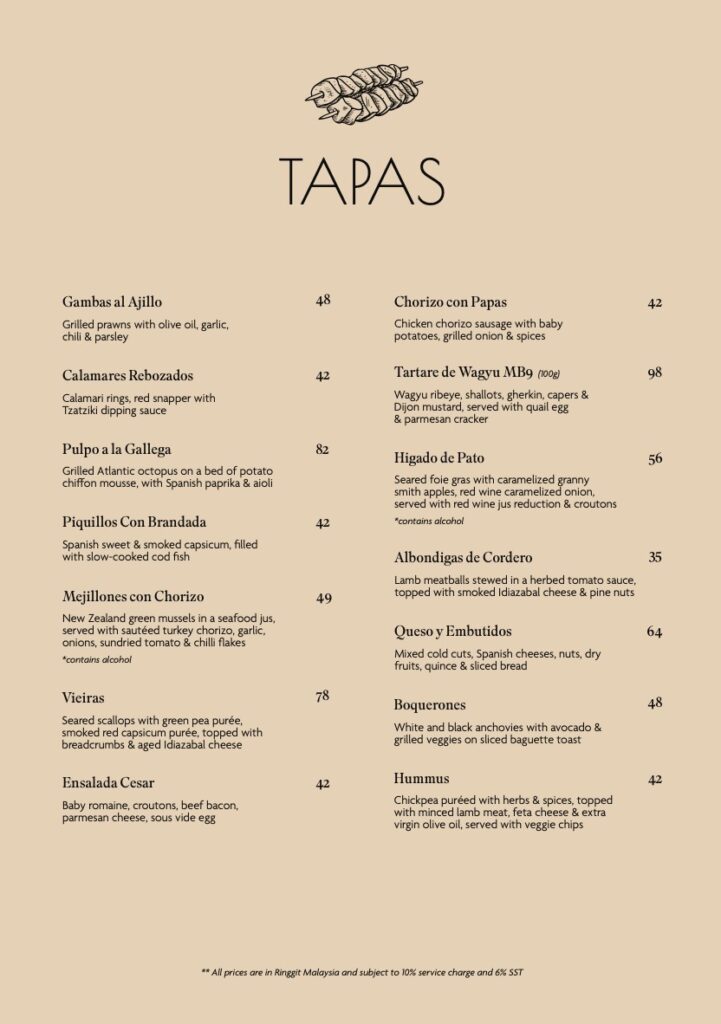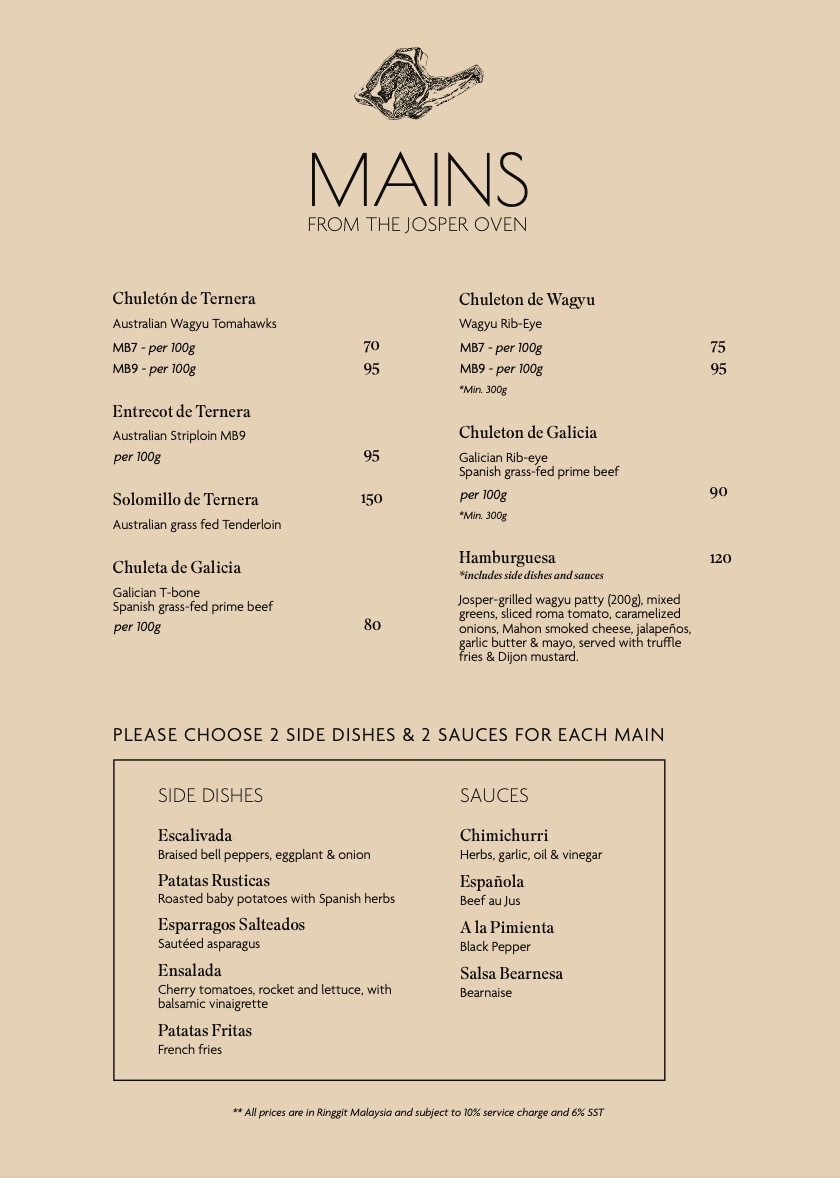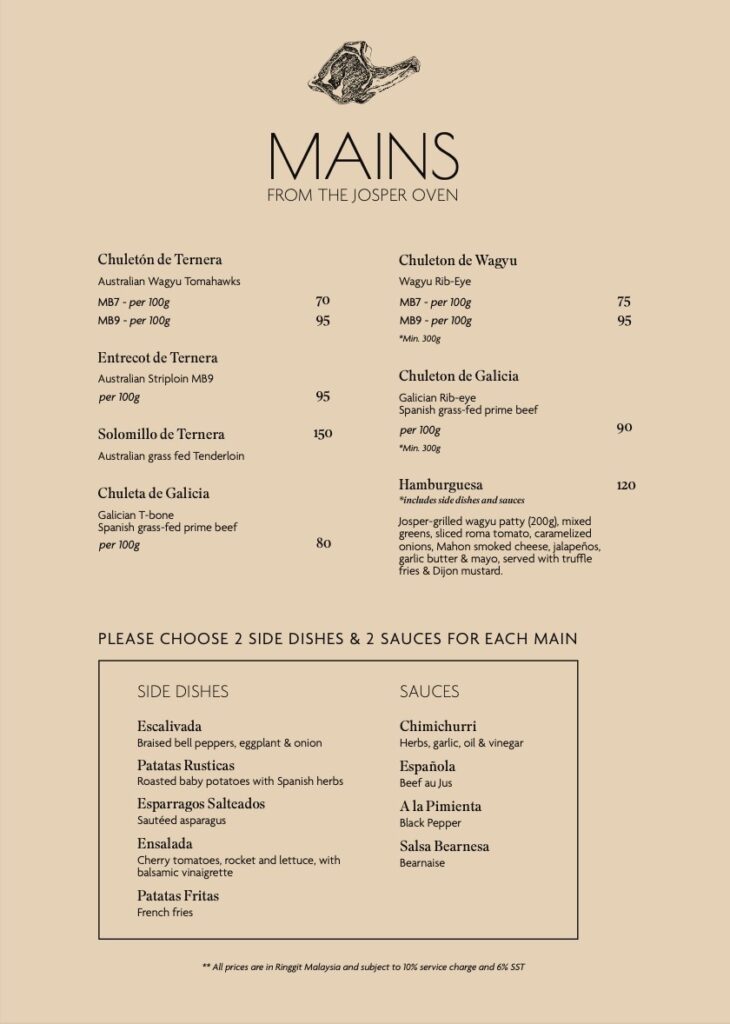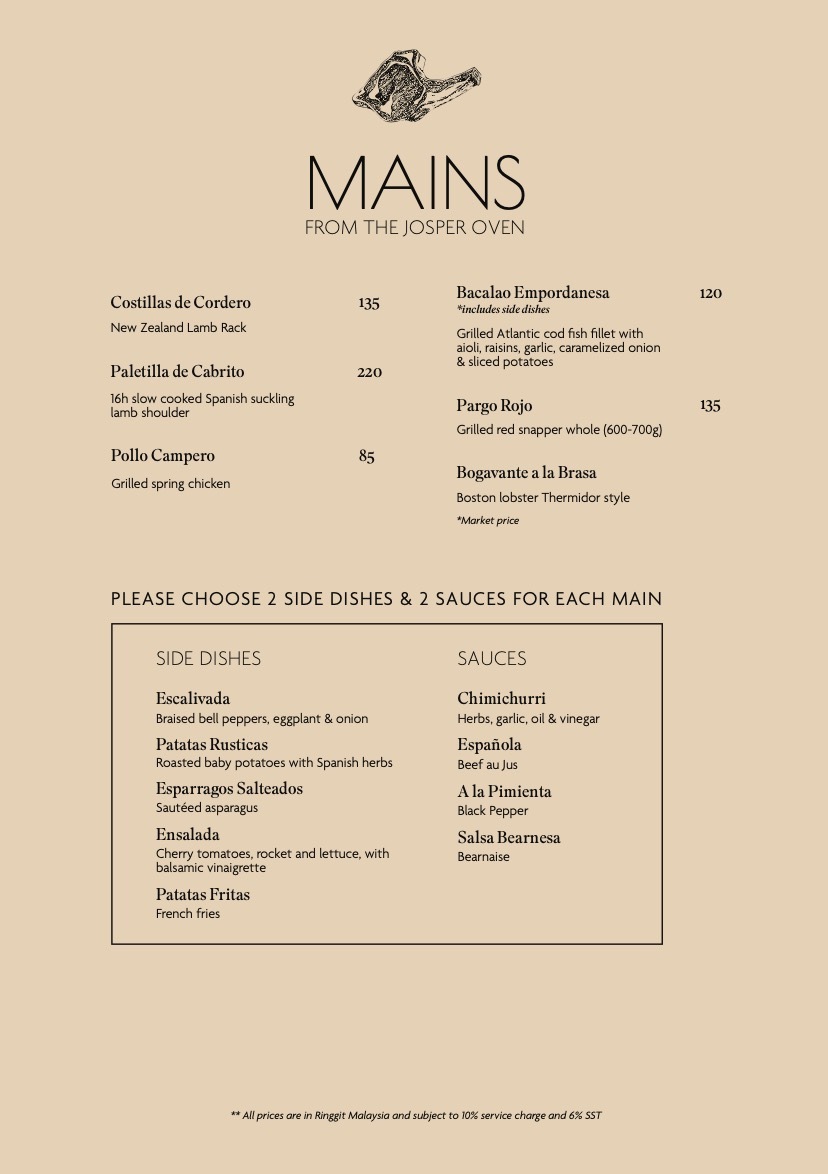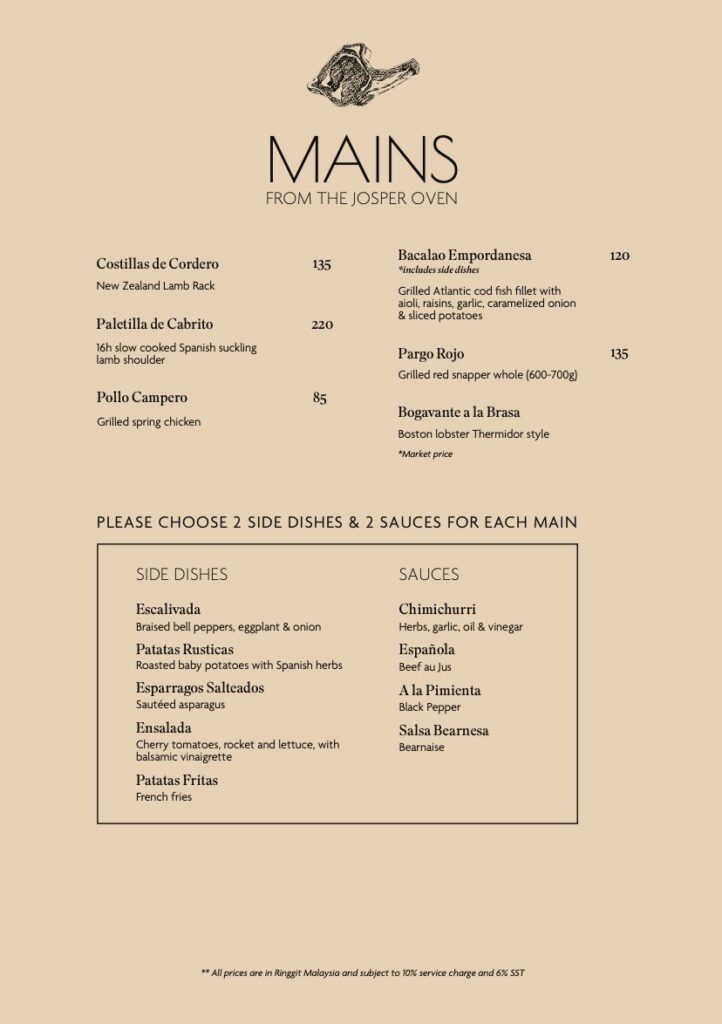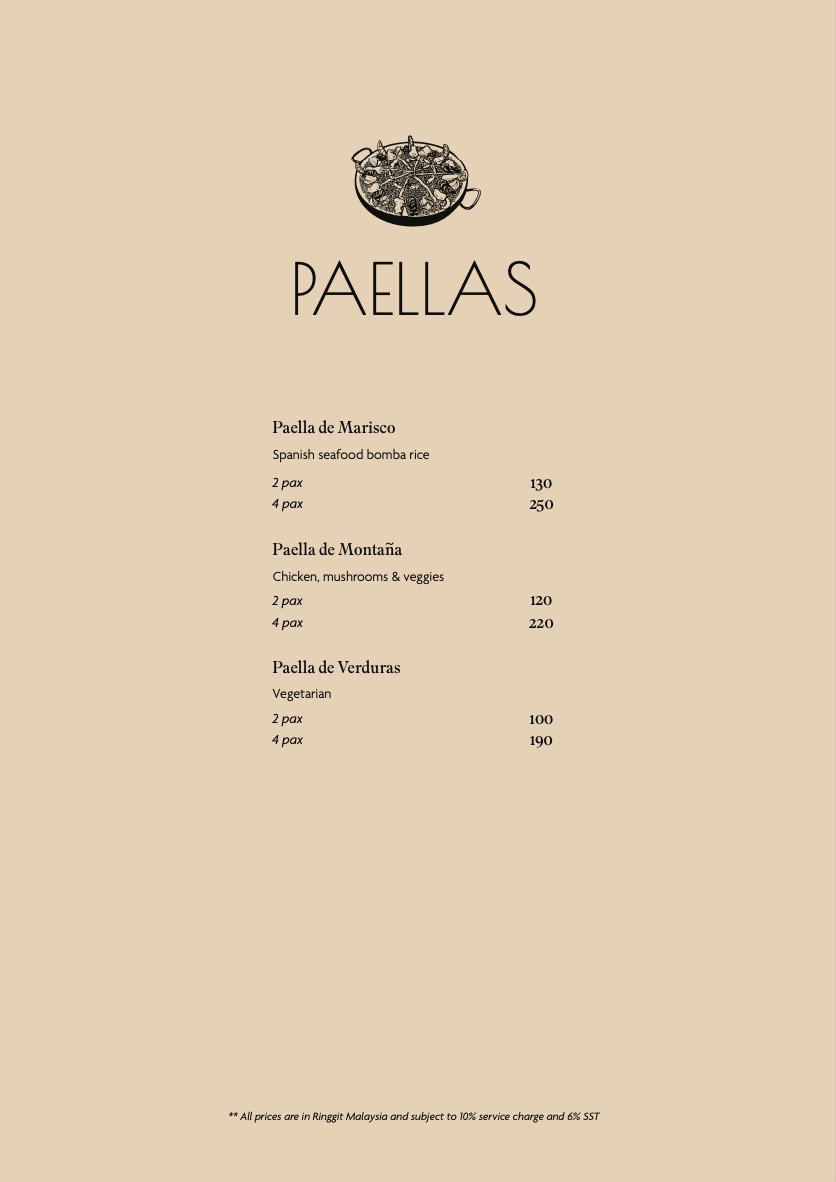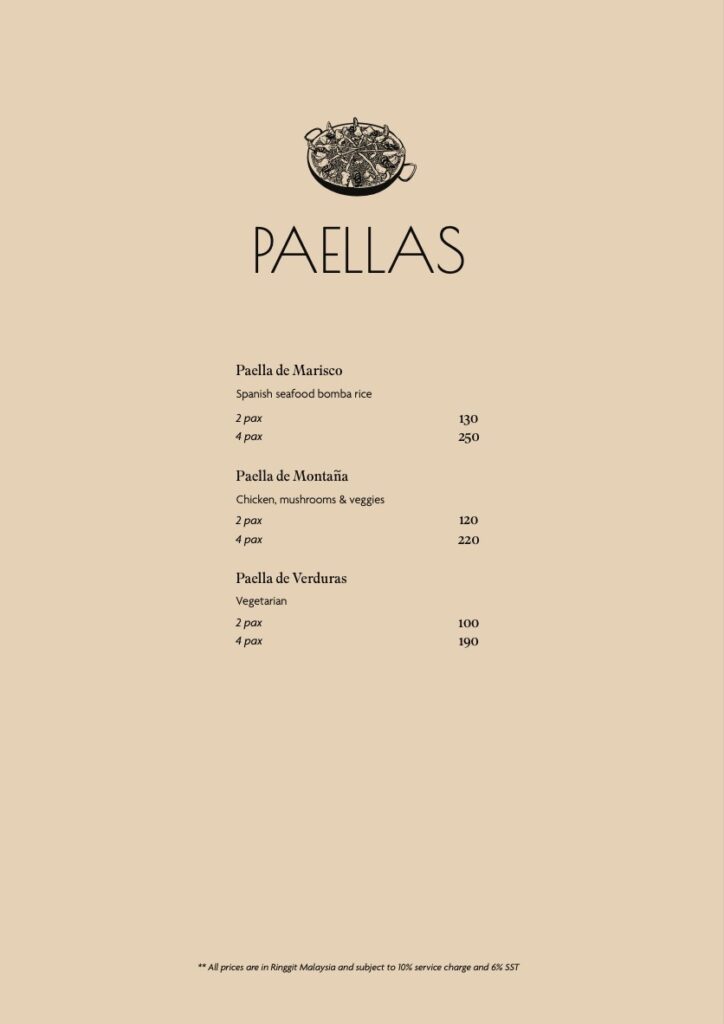 Bocado KL
Ground Floor, Bangunan ECM Libra,
8, Jalan Damansara Endah,Bukit Damansara
50490 Kuala Lumpur, Malaysia
Instagram
· Pork-free
Bocado KL Opening Hours
Everyday: 12 p.m. – 12 a.m.
Find more Spanish restaurants in KL here and stay up-to-date on KL's food and beverage scene here and here.