New Menu Kikubari
Words: Matt Brown
Photos: Monica Tindall
For an elegant night out resplendent with exquisite attention to detail, look no further than the third floor of DC Mall, where Kikubari by Cinnamon Group serves an impeccable experience in beautiful surroundings. The vision of Kikubari is to blend together elements of French and Japanese cuisines, following its core tenets of Understanding, Respect and Restraint. Every element of the restaurant, from the warm and knowledgeable staff to the zen-inspired decor, has been thoughtfully considered, and everything works in service of showcasing the incredible food and drinks on offer.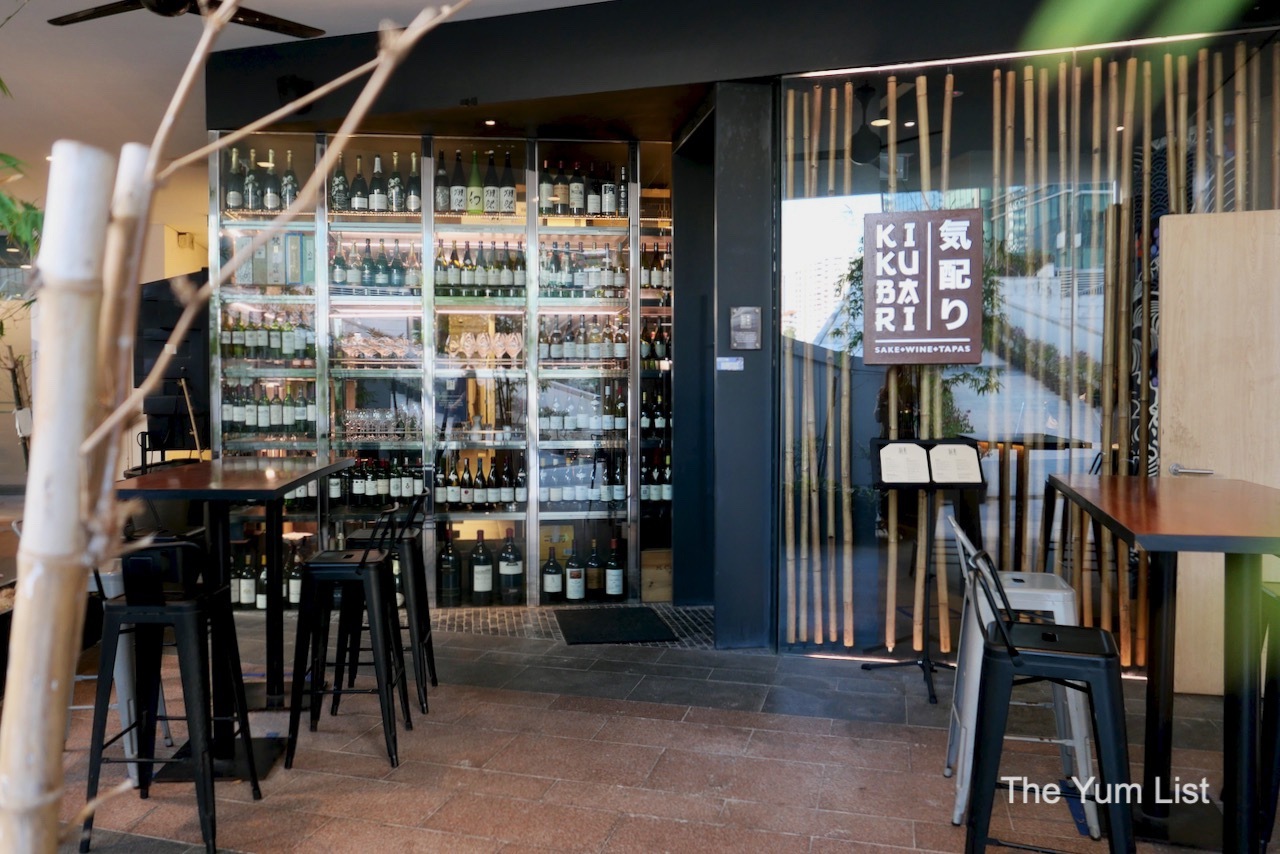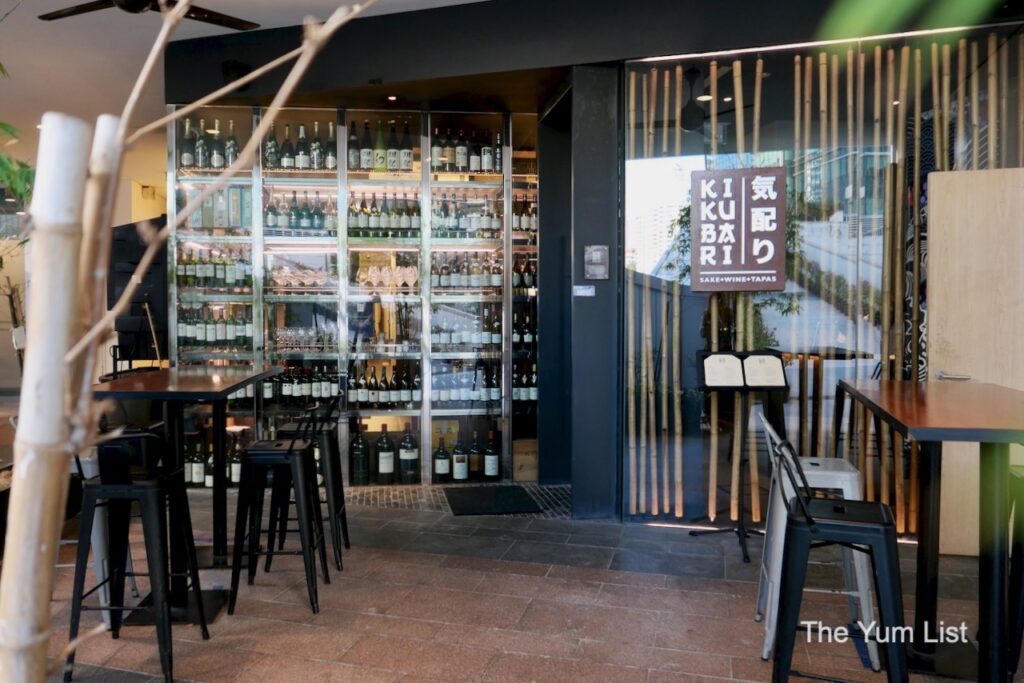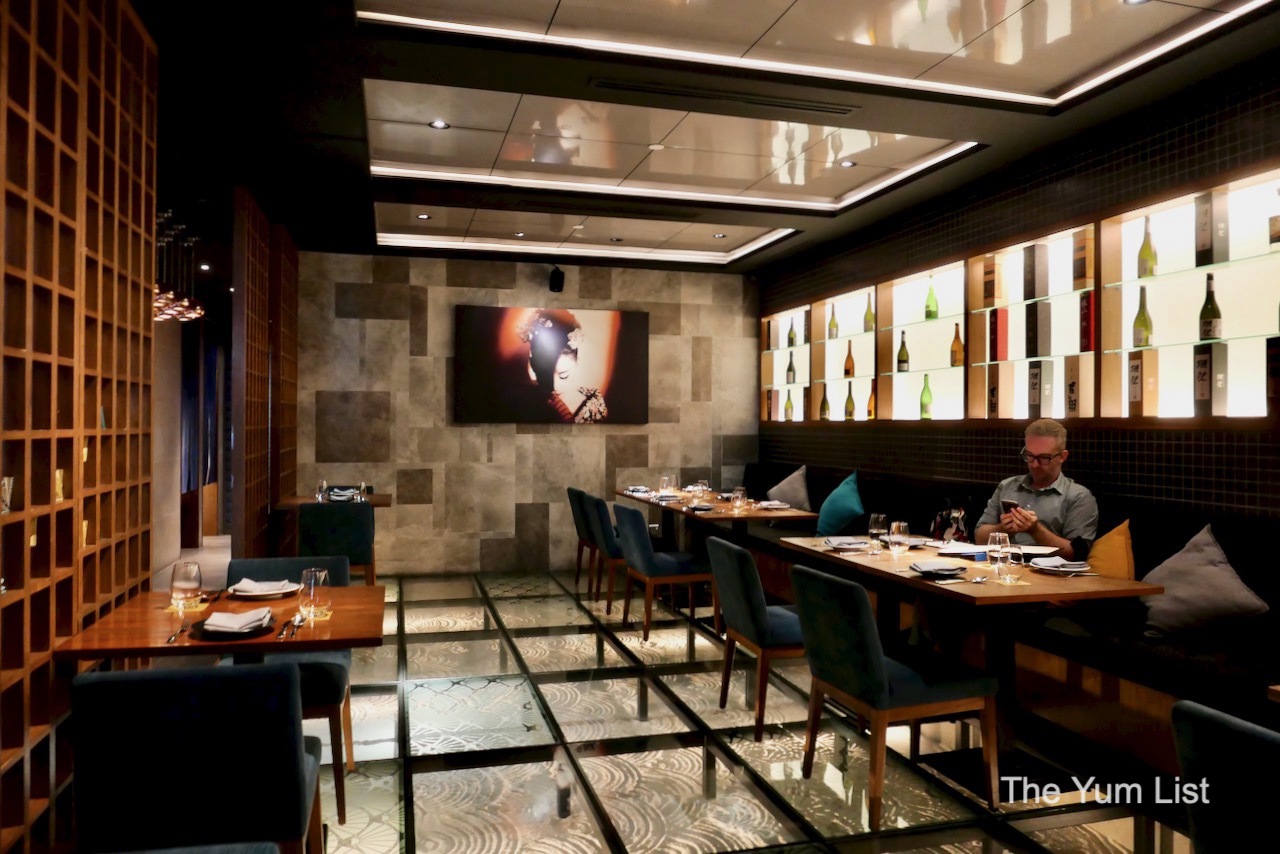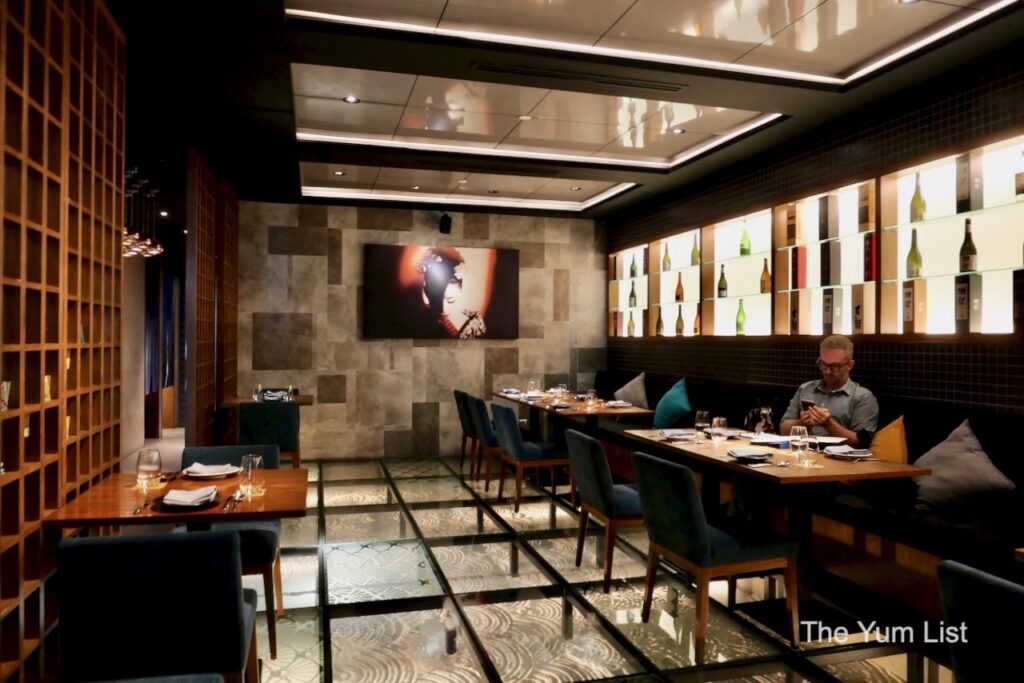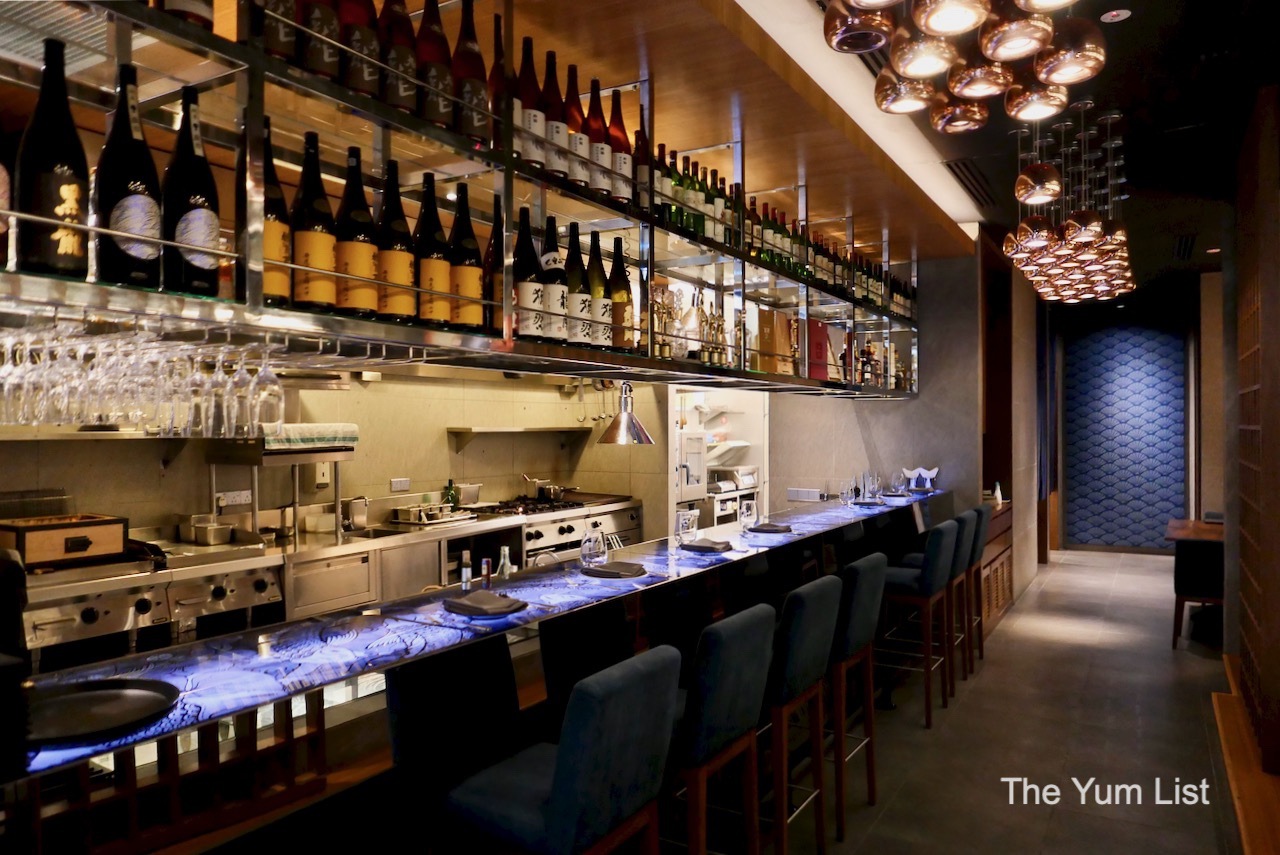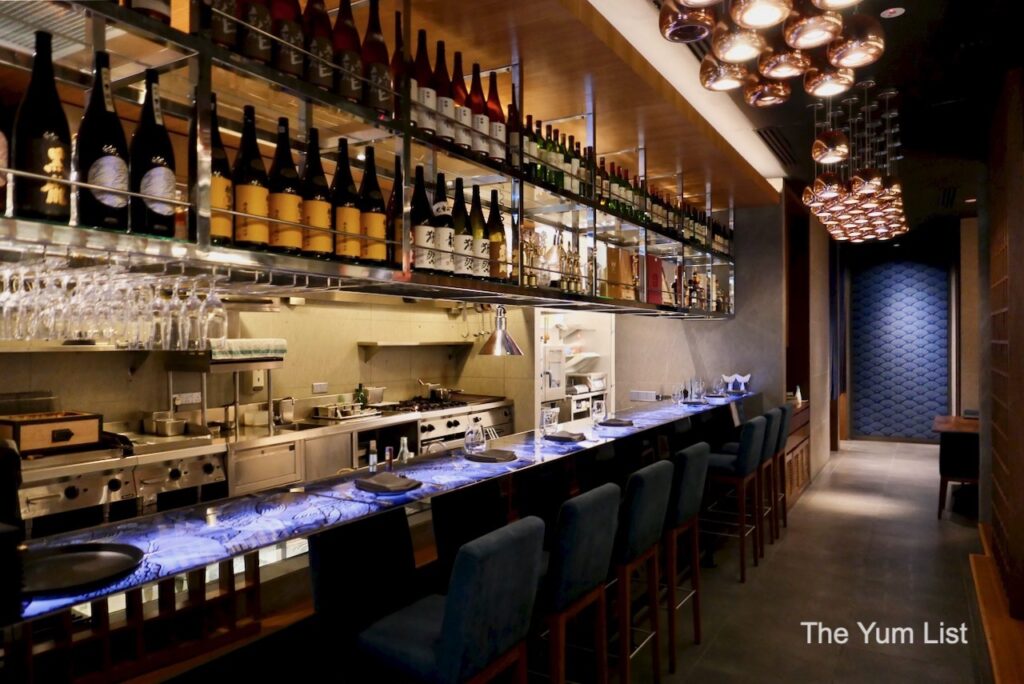 New Menu Kikubari – Small Bites
Offering Japanese-style tapas on the menu ensures that your meal begins with exploration and adventure. It's so easy to want to try everything and experience the full range of Chef Sean's talented work in the kitchen. Since joining Kikubari in December 2021, Chef Sean has strived to deliver an immersive dining experience, utilising the best local and imported ingredients to create works of art on plates big and small.
We started our adventure with Ikura Sponge (RM20), which places the red caviar (ikura) atop a charcoal sponge, accompanied by wasabi cream. It's a soft and pleasing beginning to a night of textures and flavours. The Uni Biscuit (RM60) is a delicious item with bafun uni (sea urchin), and wasabi served on a crisp and light nori biscuit. After only these two small tastes, do you realise that Chef Sean and his team are focused on allowing the ingredients to speak for themselves as much as possible. There is very little done to a lot of key pieces in order to let their true flavours shine.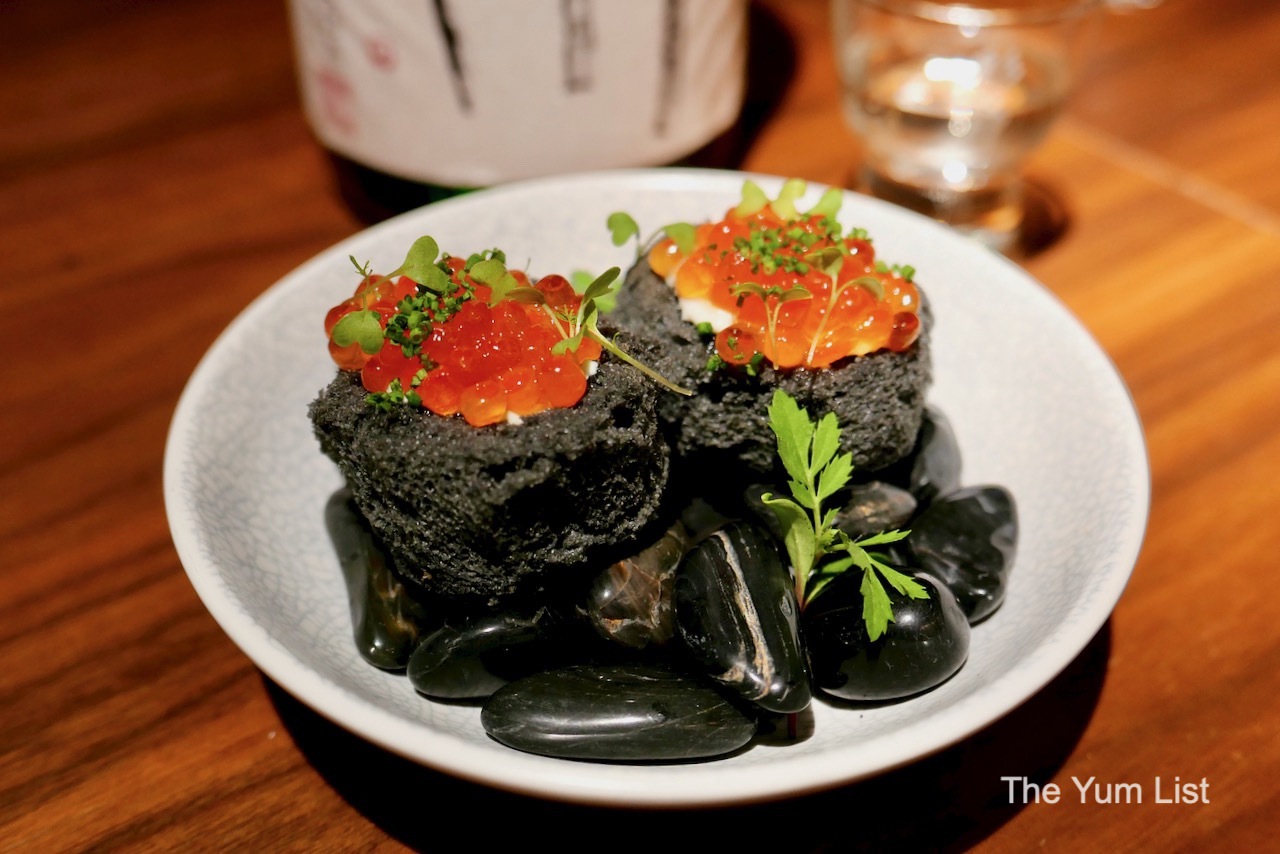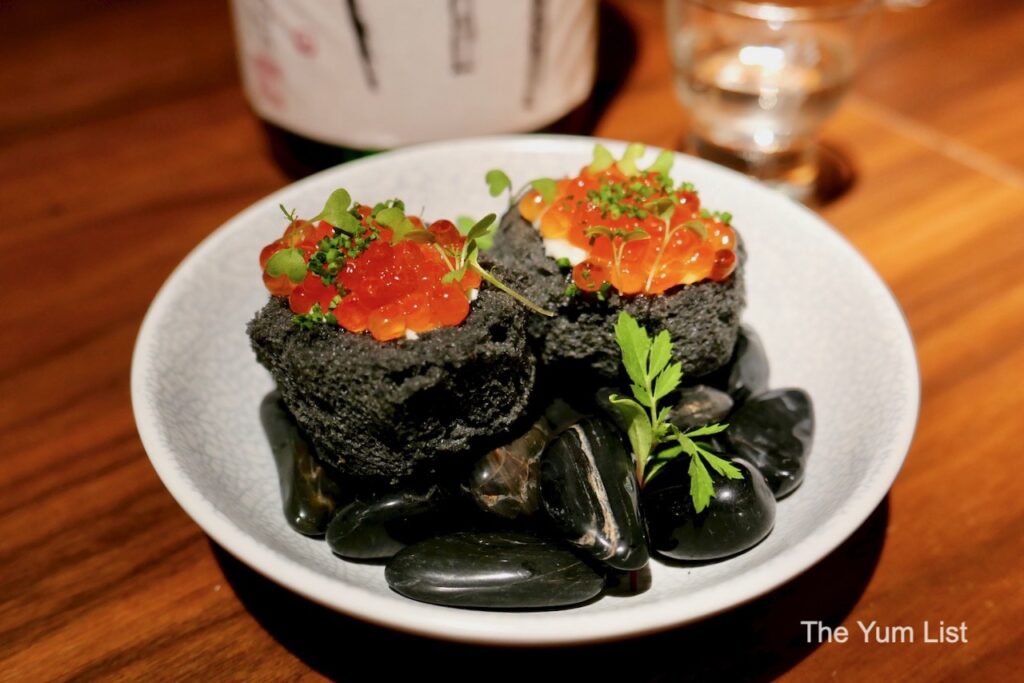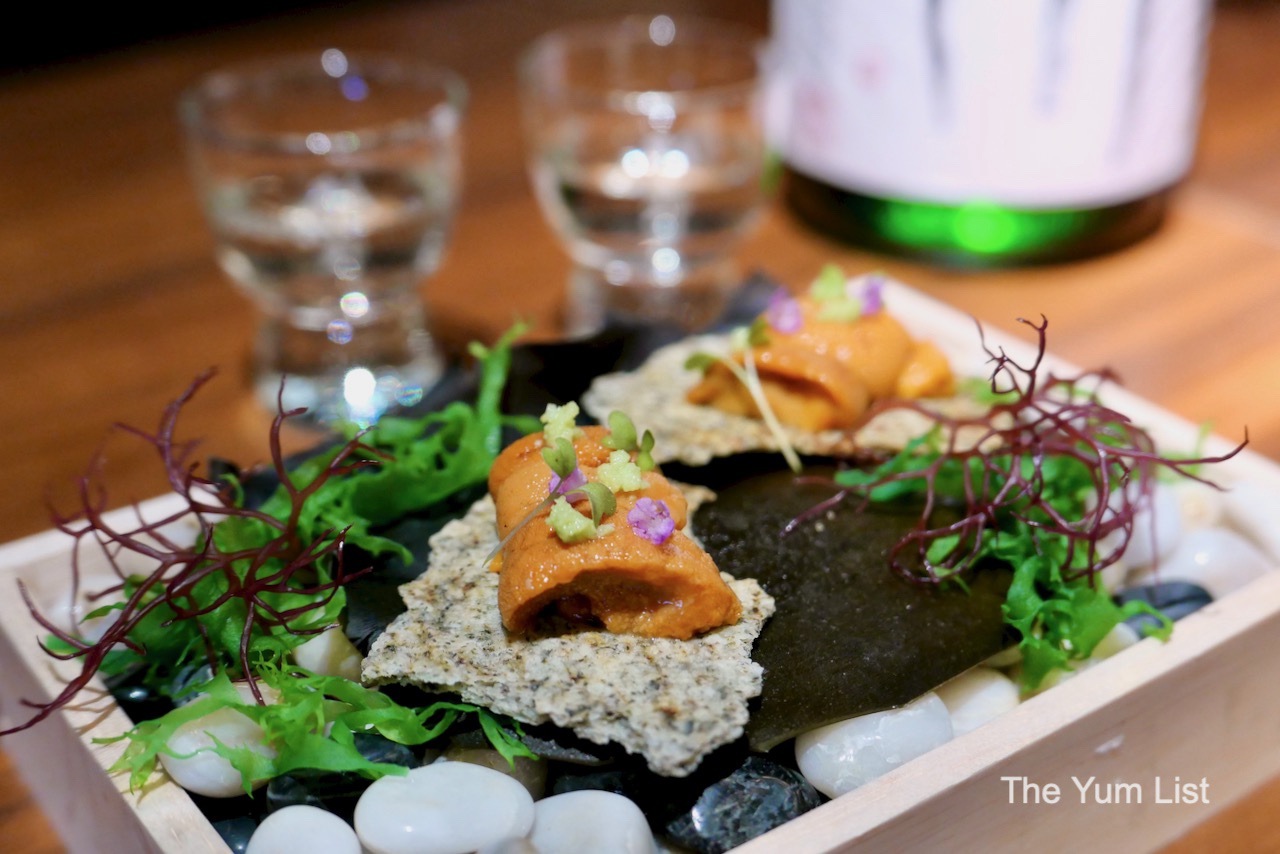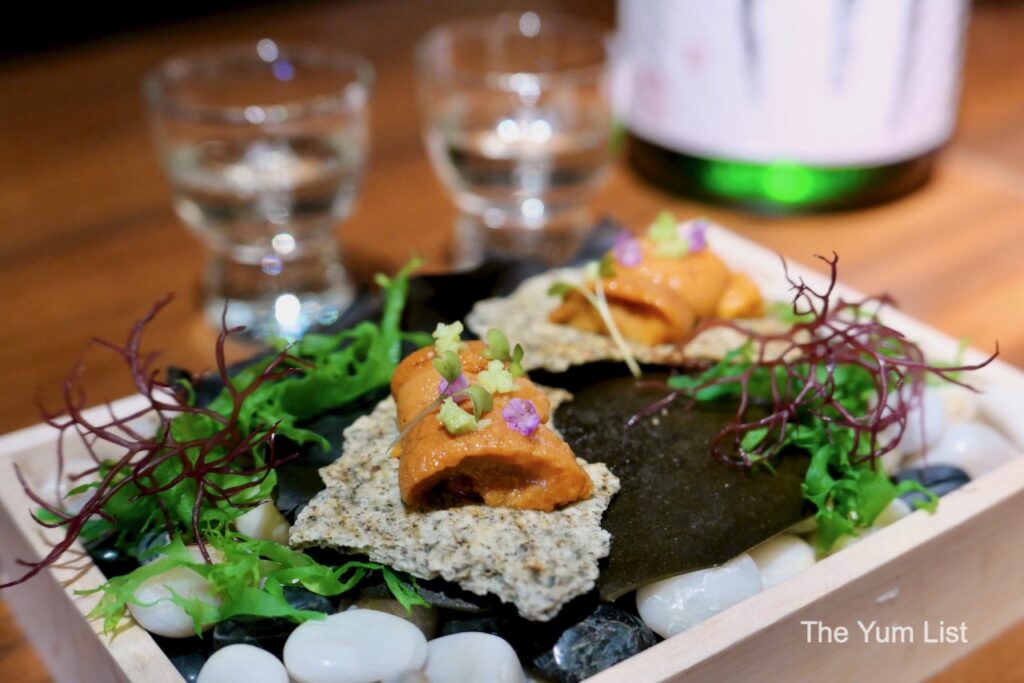 The Botan Ebi Capellini (RM95) comes from the Cold section of the menu and is an incredibly tender large water shrimp with jungle garlic dressing and tobiko roe served on just the right amount of capellini pasta.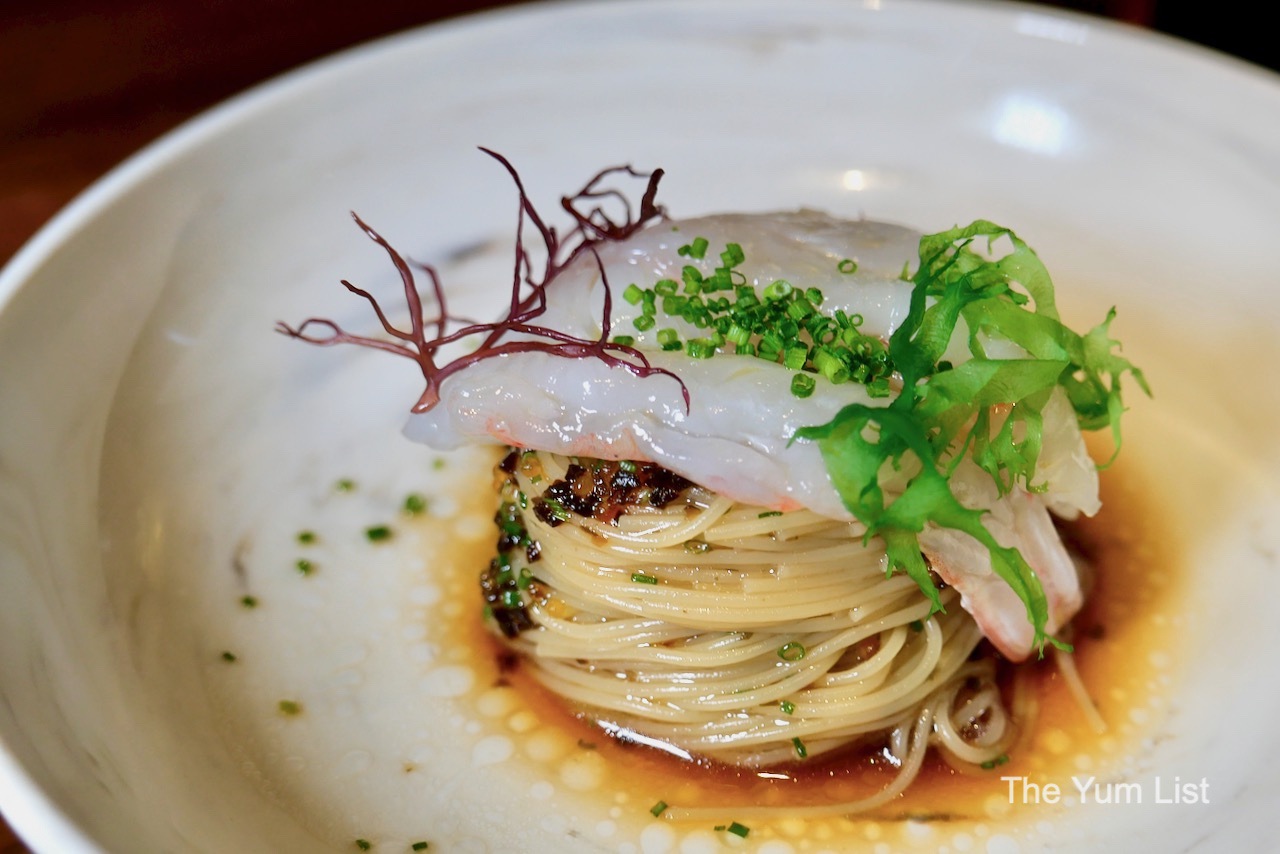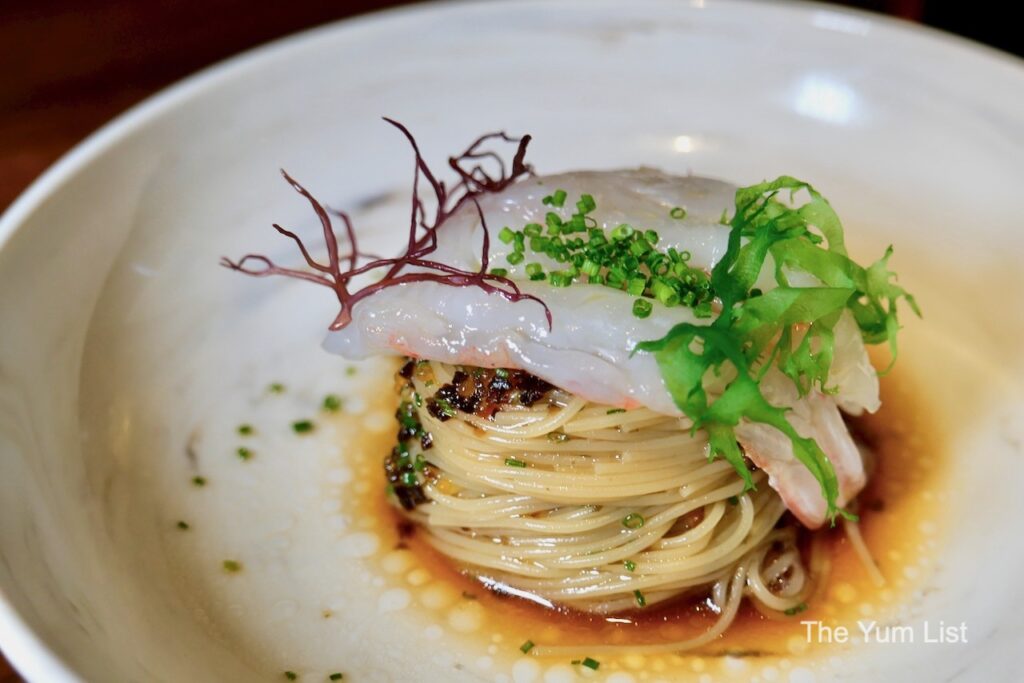 There are also seasonal selections available from the Binchotan menu, which head waiter Hassan will be more than happy to tell you about. Binchotan is a practice of cooking over hardwood charcoal made from Japanese Holm oak. On our visit, we were lucky to sample the Eggplant, which came with a miso glaze and garlic purèe. As with many of the items on offer, the eggplant had been flown in from Japan, so the flavours absolutely pay respect to their origin and history.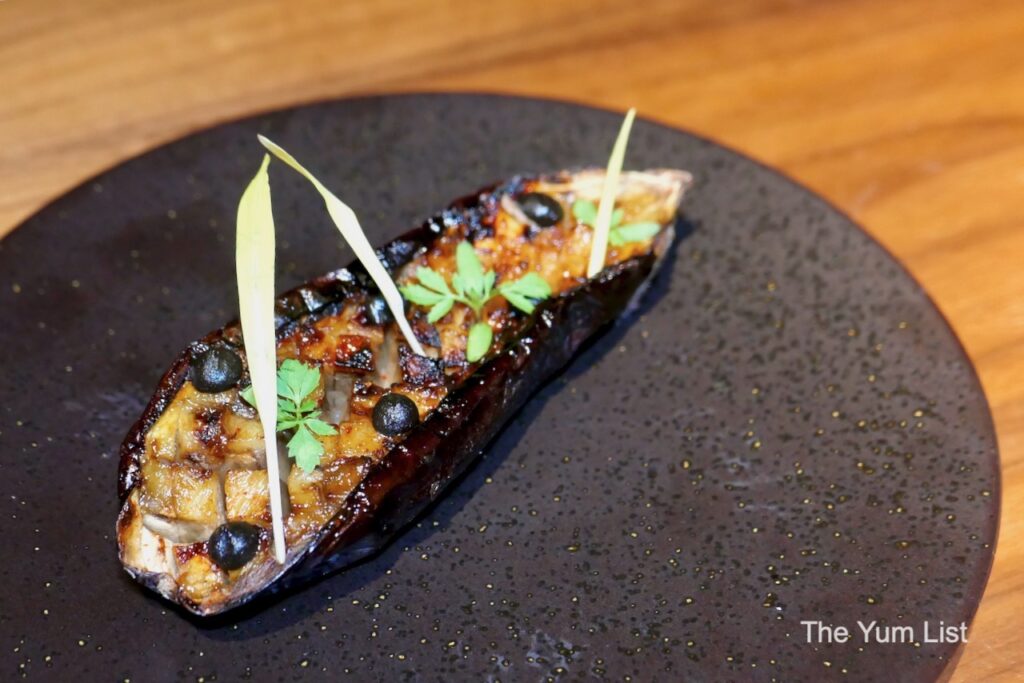 Another air-flown item available – this time from France – is the Oyster with Yuzu Foam (Market Price, usually RM60-70). Combined with the light foam, apple granita and sliced apple, this was an impressively fresh way to serve such a creamy and delicious oyster.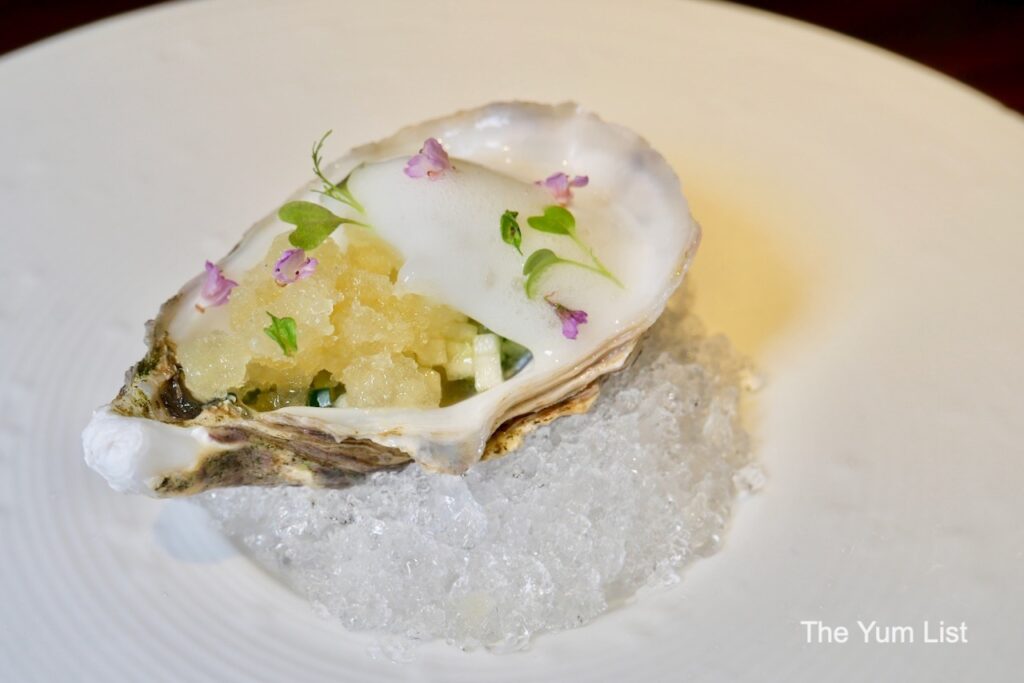 Main Dishes
The Roasted Cauliflower (RM35) is a whole head of the vegetable, roasted with nori butter for a light seaweed flavour and sprinkled with curry snow. This is a great item to choose for the centre of the table, for guests to slice off florets when they wish.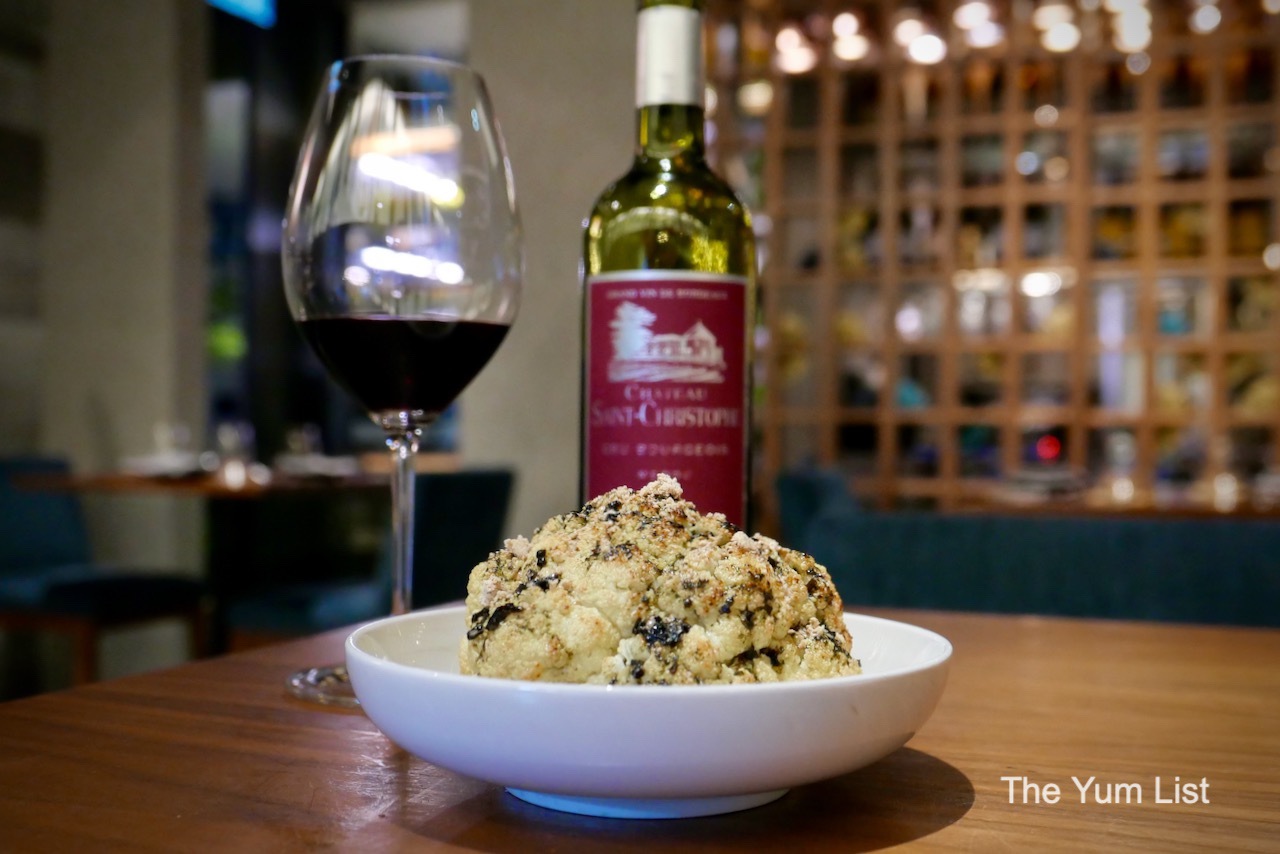 The Spicy Miso Lamb (RM150) is a seared Australian short loin with miso sambal, asparagus, corn and salsa verde. Despite its name, it contained a level of heat that I could handle and was pleasantly offset by the sweetness of the corn.
Also flying the flag for Australian produce is the MB6/7 Aussie Wagyu Ribeye (RM180 per 100gm). The MB number at the start of the dish's name refers to its marbling score, where a 9+ is the highest, so these cuts are incredibly creamy and rich. The ribeye is seared and served with Japanese sweet potato (beni nagomi), nameko mushroom, edamame and black garlic.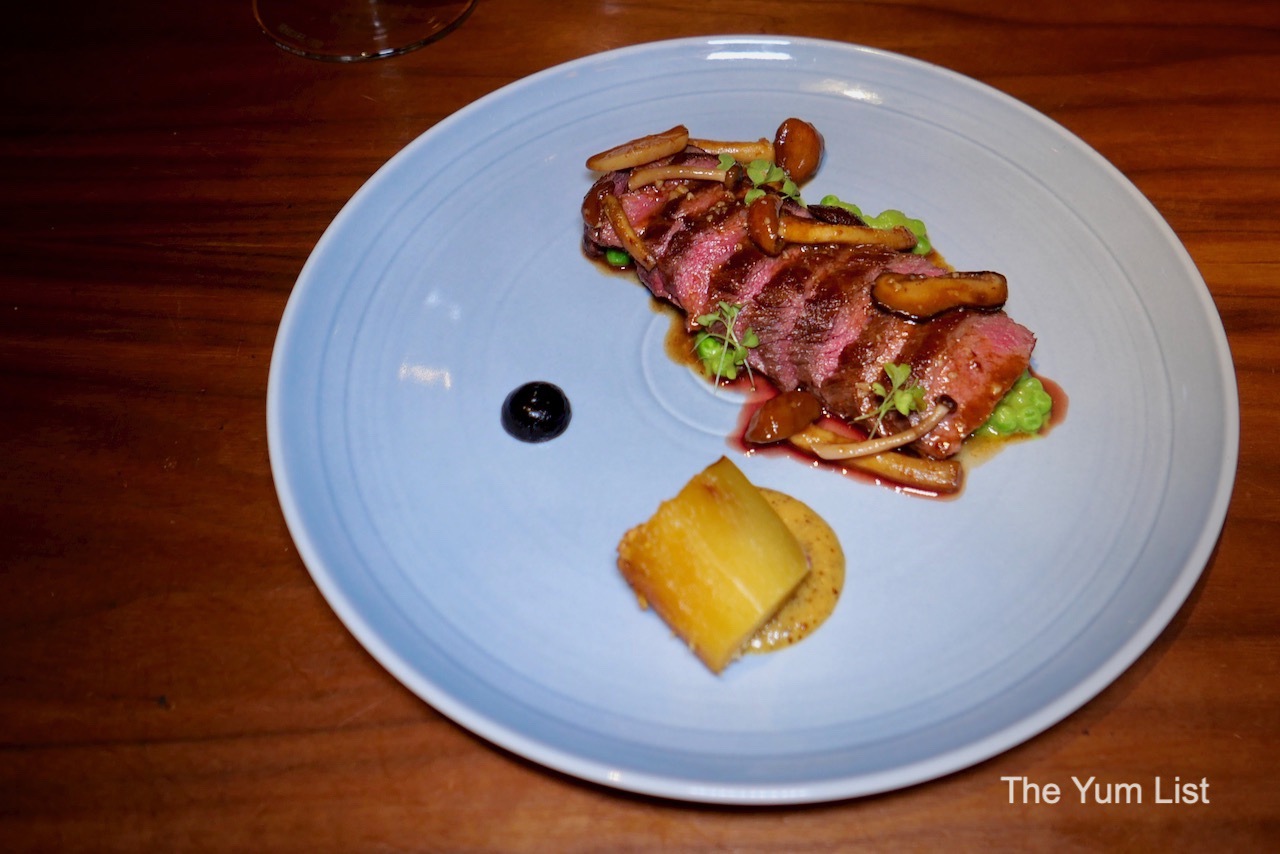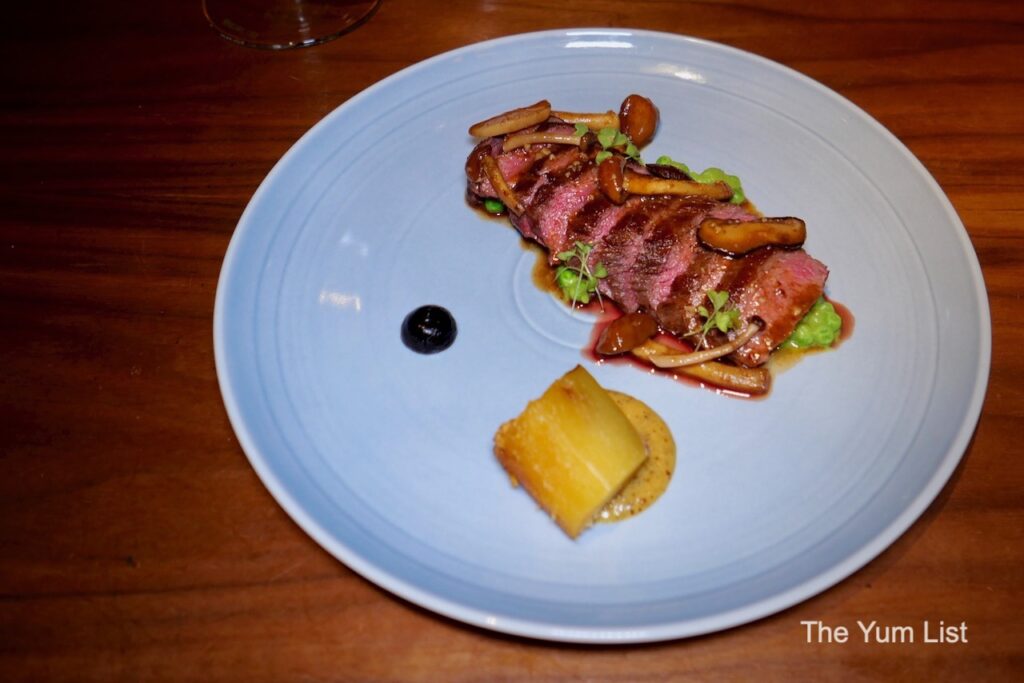 All of this mouth-watering fare was rounded out with a couple more items that aren't on the menu – but do ask when you visit so that you don't miss out! The first was a Binchotan Squid, air-flown from Japan and served with a bonito butter sauce. The other dish was a Tilefish (Amadai), exquisitely prepared with the scales still attached and crisped to a salty perfection as it is cooked in an Asari clam reduction, served with greens in wild garlic oil.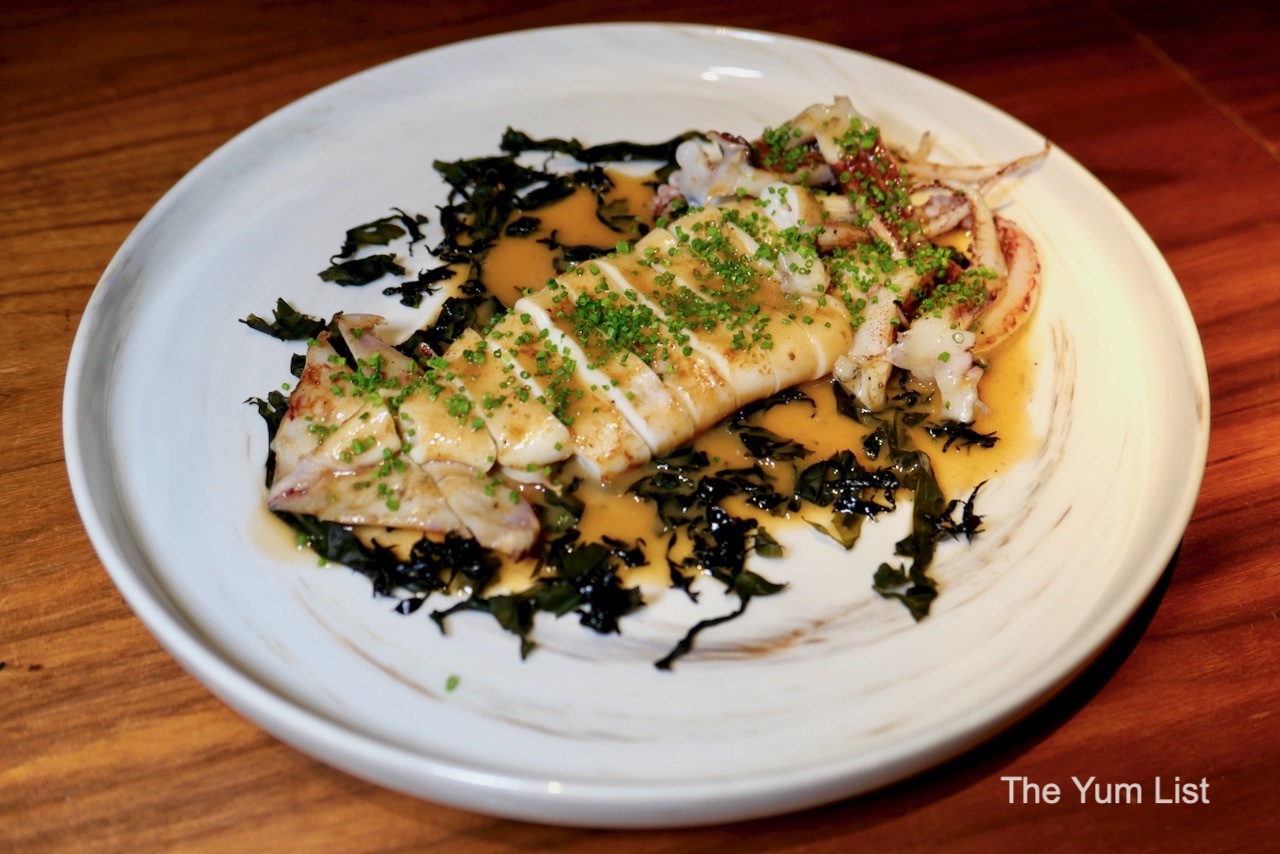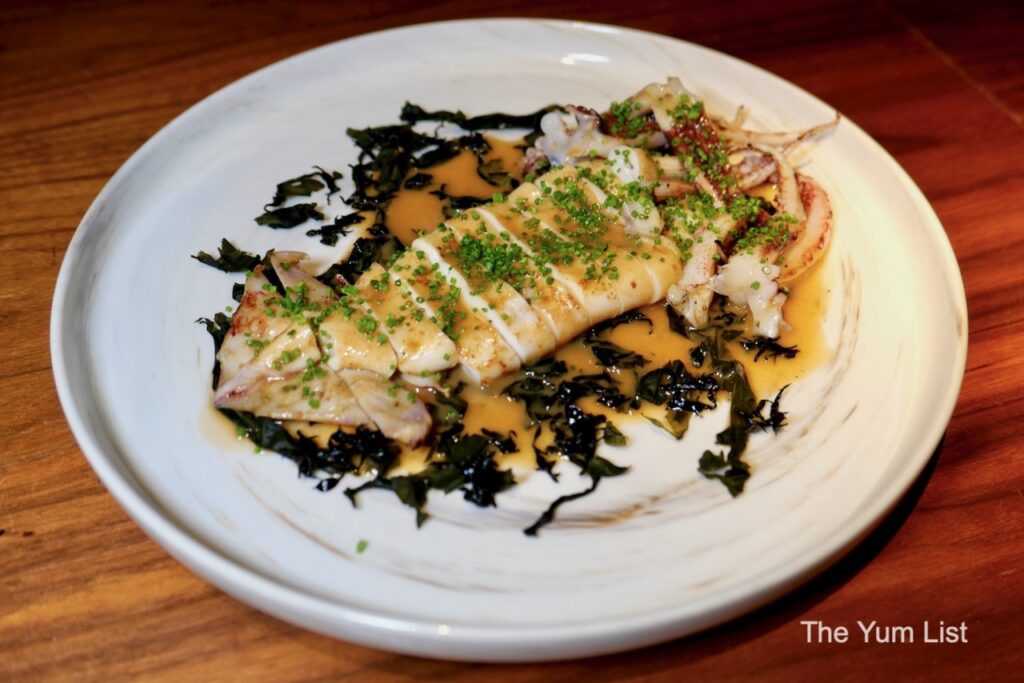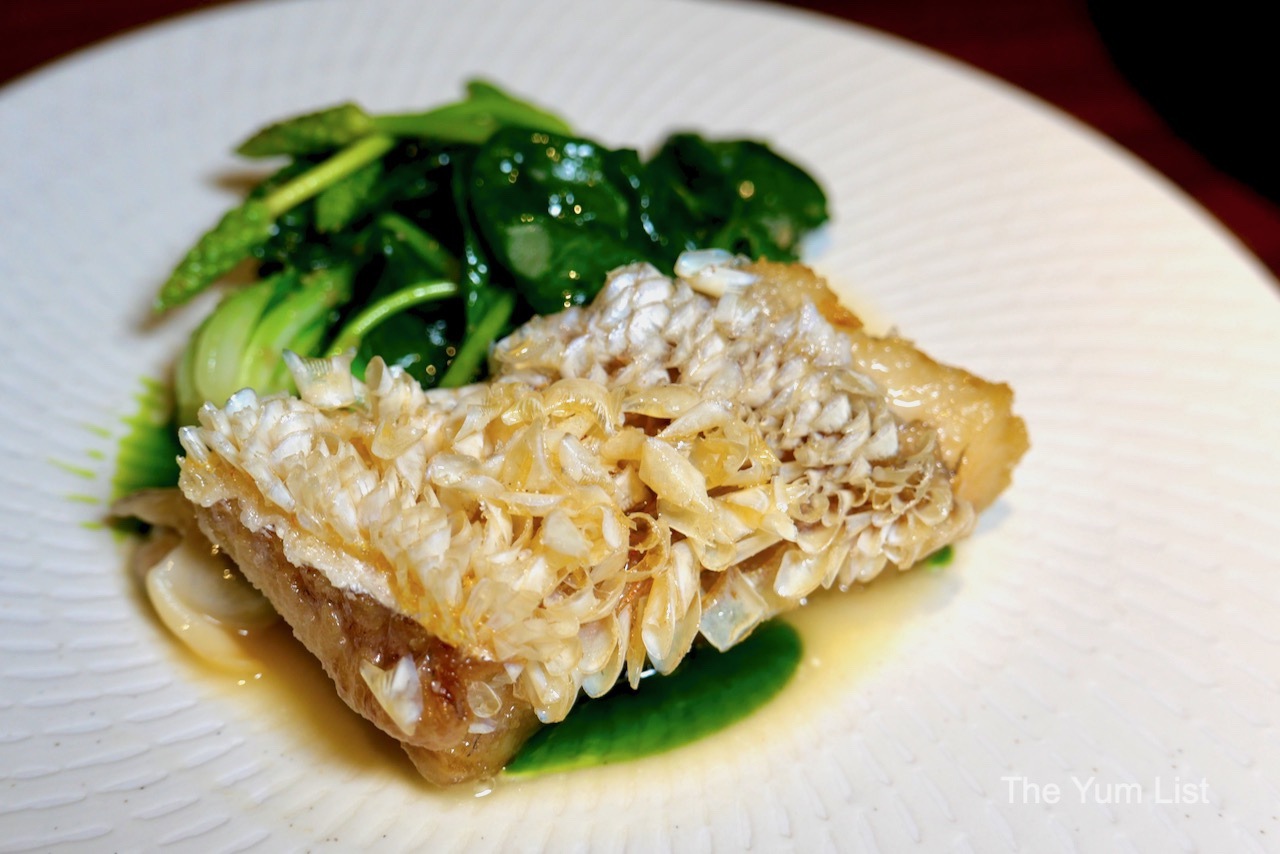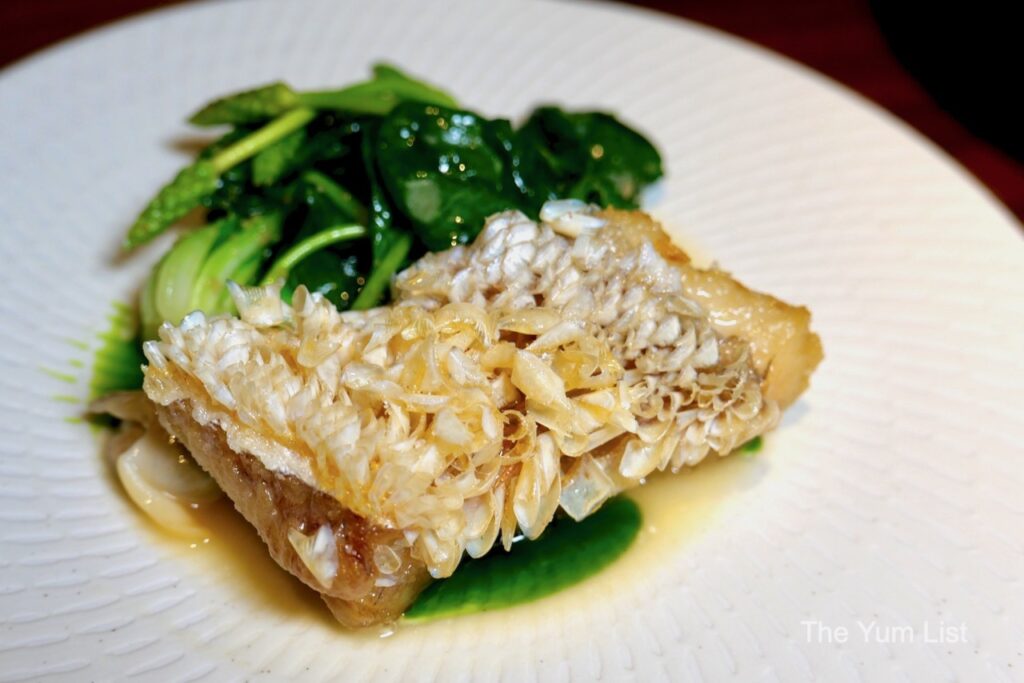 It's pretty clear that the menu – both the formal and informal – offer a plethora of tastes and experiences for every palate. The staff were so seamless in their service that I barely noticed just how much I was eating and drinking. It was only when dessert arrived that I realised the journey we had been on.
New Menu Kikubari – Dessert
Yes, at this point, if you've eaten anything like we did, you are full. But I dare you to try and resist the sweet finishes on the menu at Kikubari. My favourite, and probably the lightest item available, was the Matcha and Sakura Panna Cotta (RM35) served with a subtly flavoured matcha ice cream. The Deconstructed Cheesecake is an off-menu item worth asking for as it includes some very juicy blackberries. The zesty Yuzu Tartlet (RM25) comes with seasonal ice cream to match with the yuzu curd; ours was adzuki (red bean).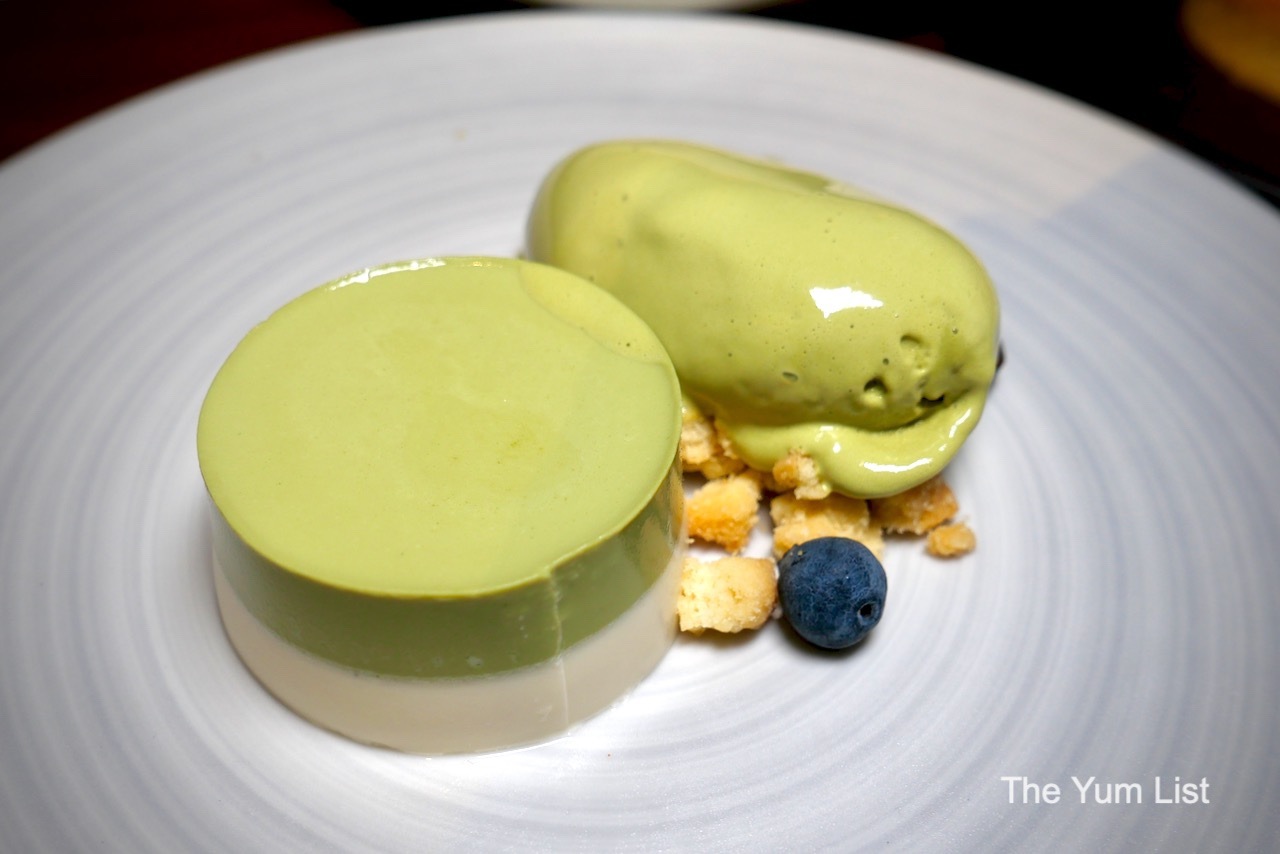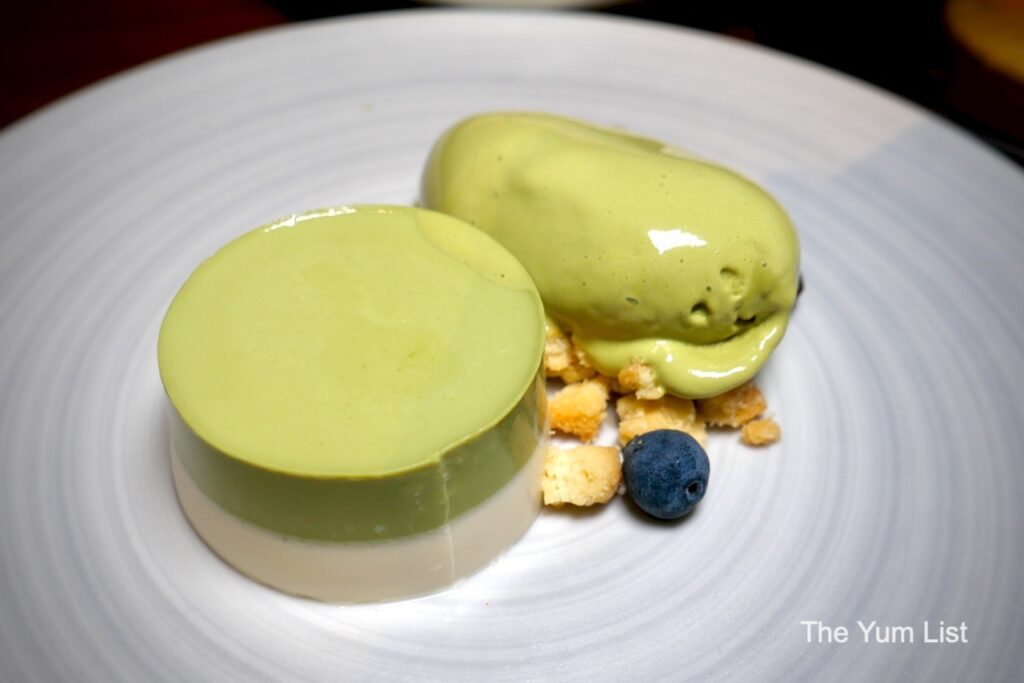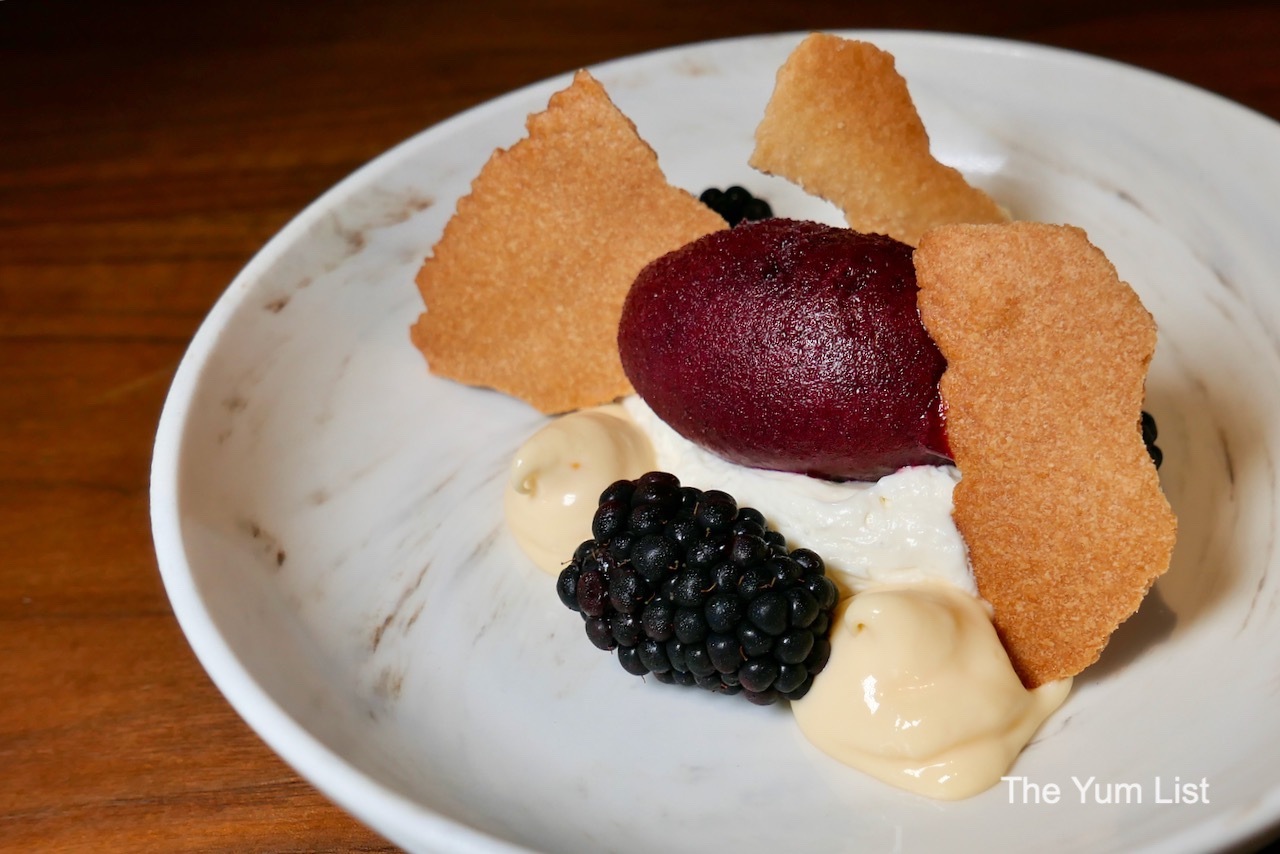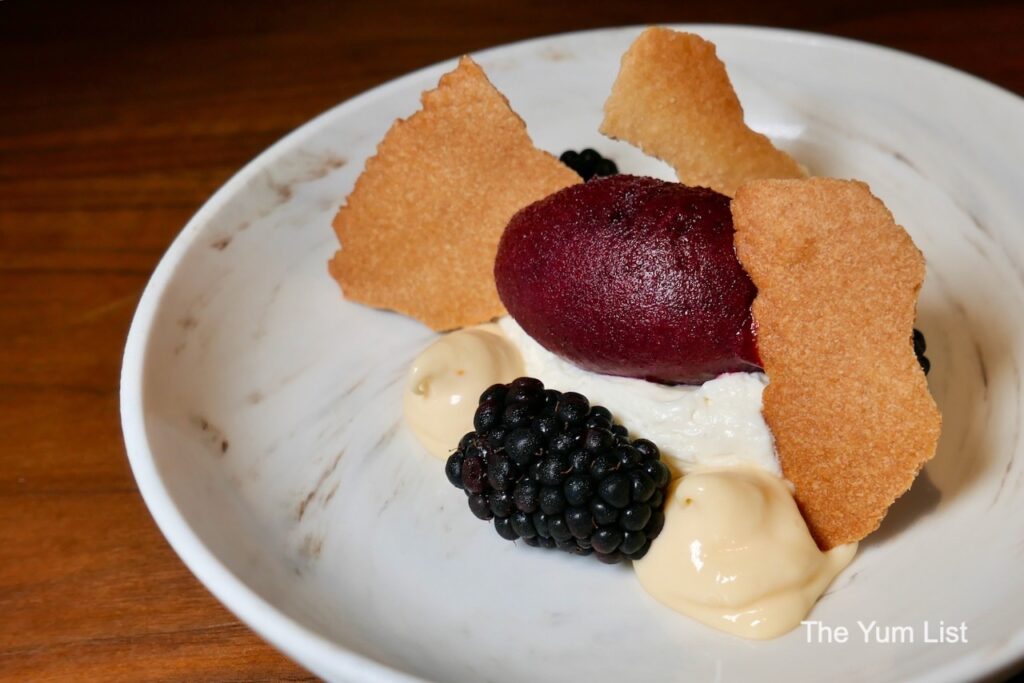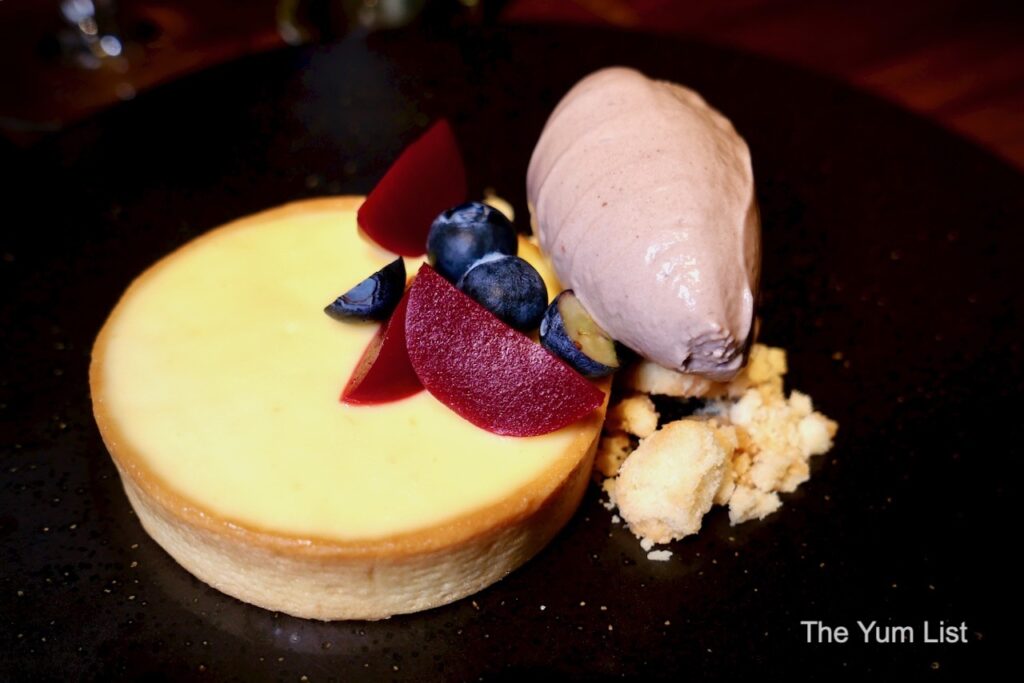 The desserts were matched with a glass of M. Chapoutier Muscat de Beaumes de Venise (RM39 per glass), which was a well-balanced match for the sweetness of our dishes.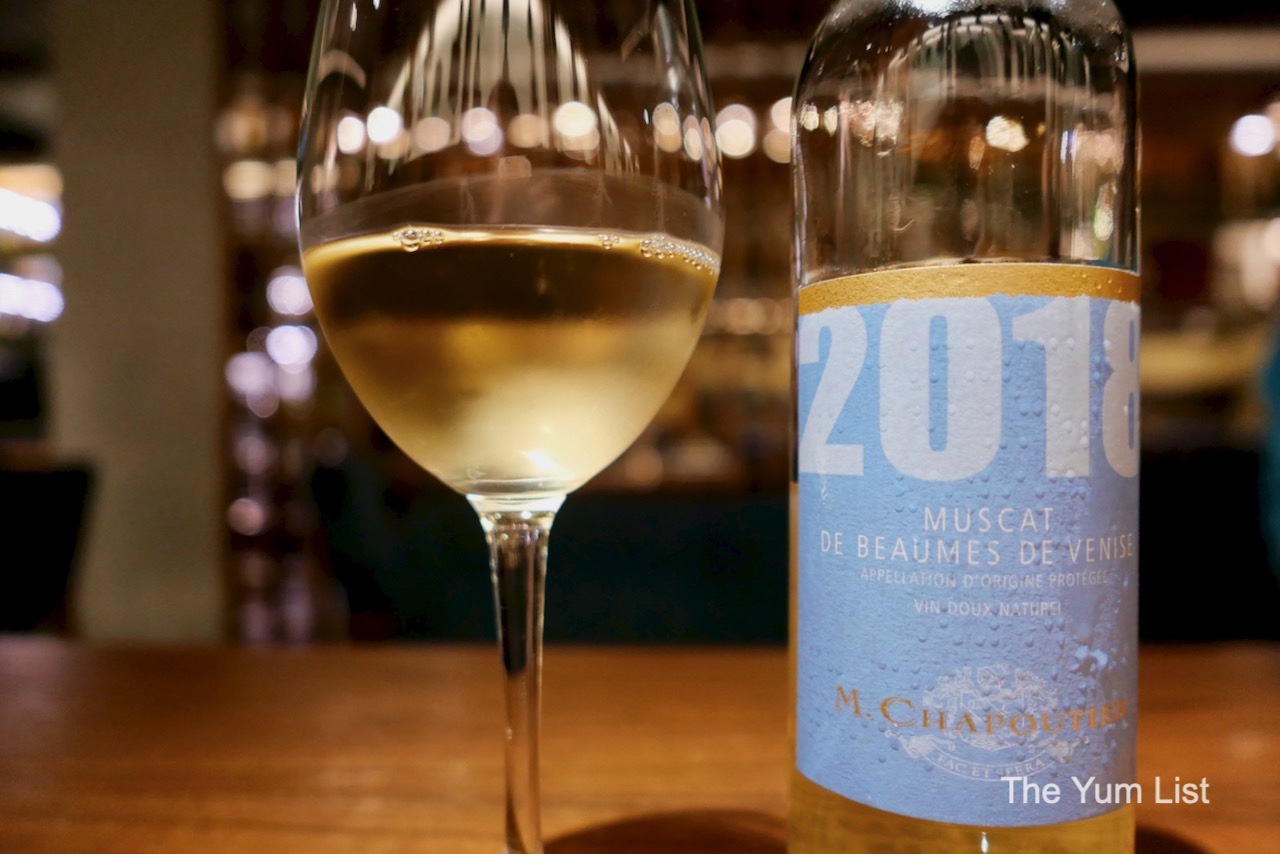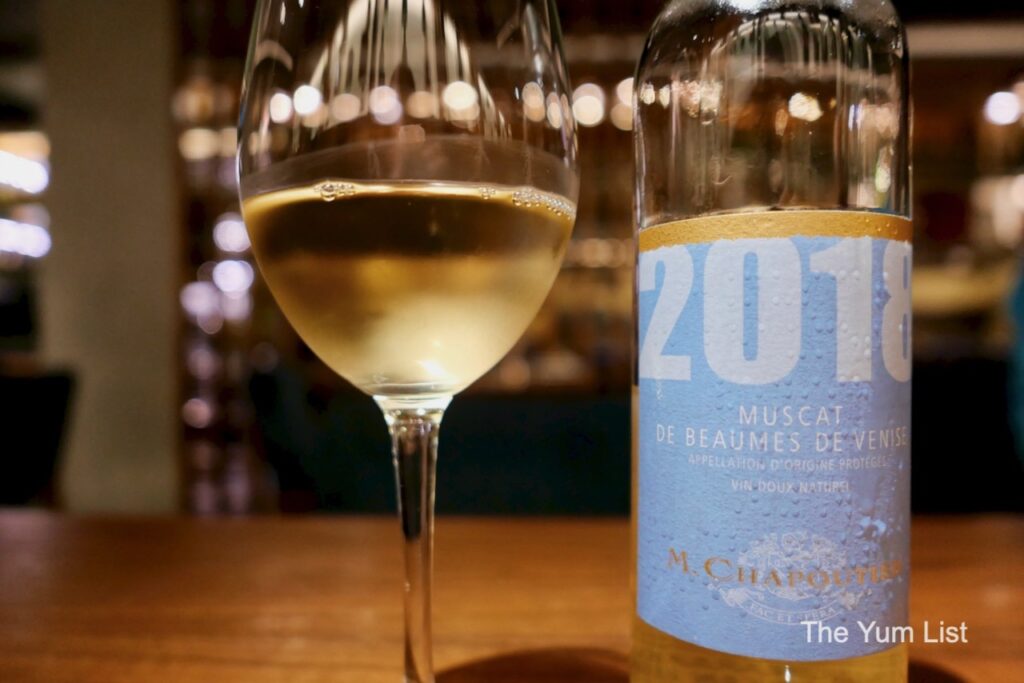 Wine & Sake List
Where Chef Sean shines in the kitchen, out in the beautiful bar and dining space, Sommelier Dennis proves his passion and knowledge for matching drinks with your meal and elevating every dish that arrives at your table. Prior to Covid, Kikubari had been awarded a 3-Star rating from The World of Fine Wine Awards in recognition of their selection. It's easy to see why. I'm sure if there was a World of Divine Sakès, they'd also have many stars from that as well.
We began our journey through the drinks menu with Koikawa Tokubutsu Junmai Sakè, which is available in a 1800ml magnum for RM588 and is 55% polished, giving it a light to medium body. The Kizakura Karakuchi (RM498 per bottle) is a 70% polish, which affords it more depth and makes it better suited to sipping with mains and richer food.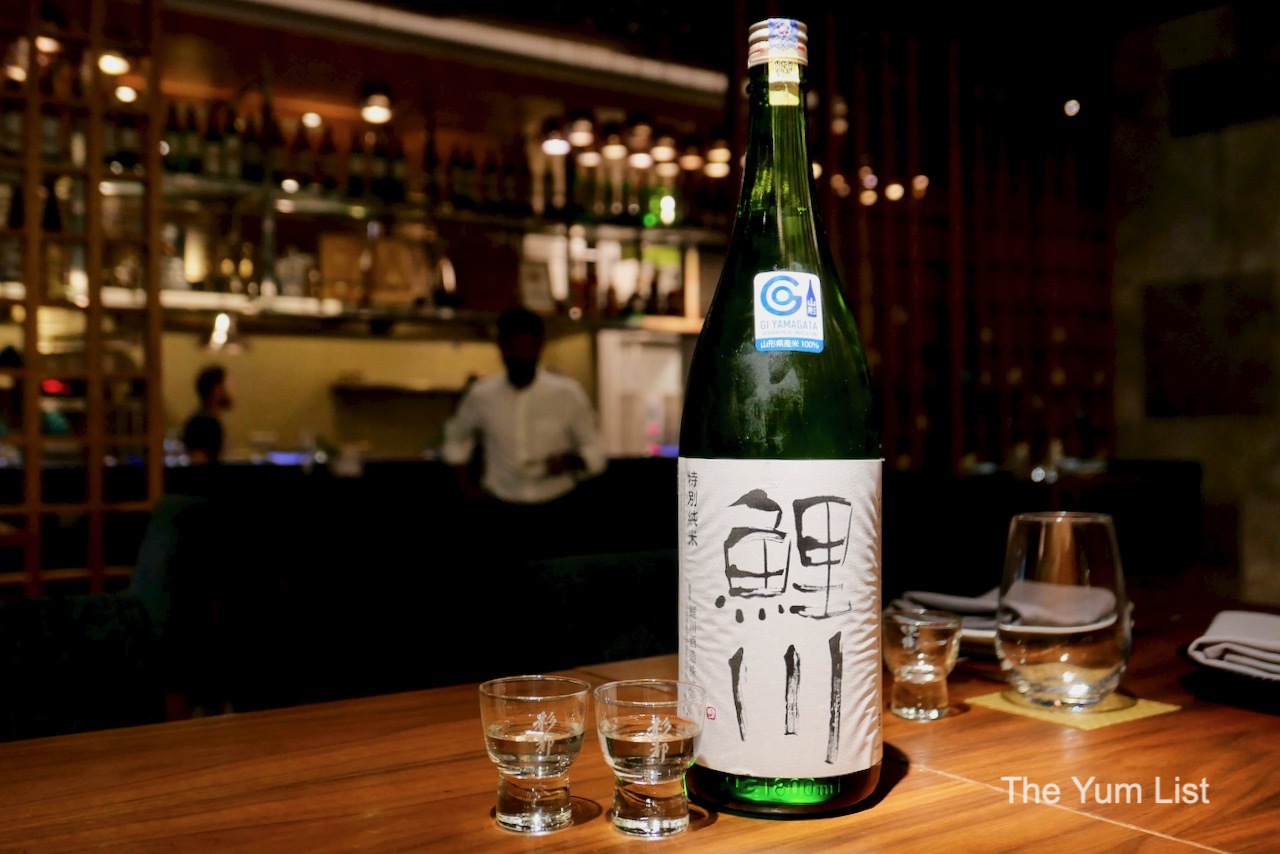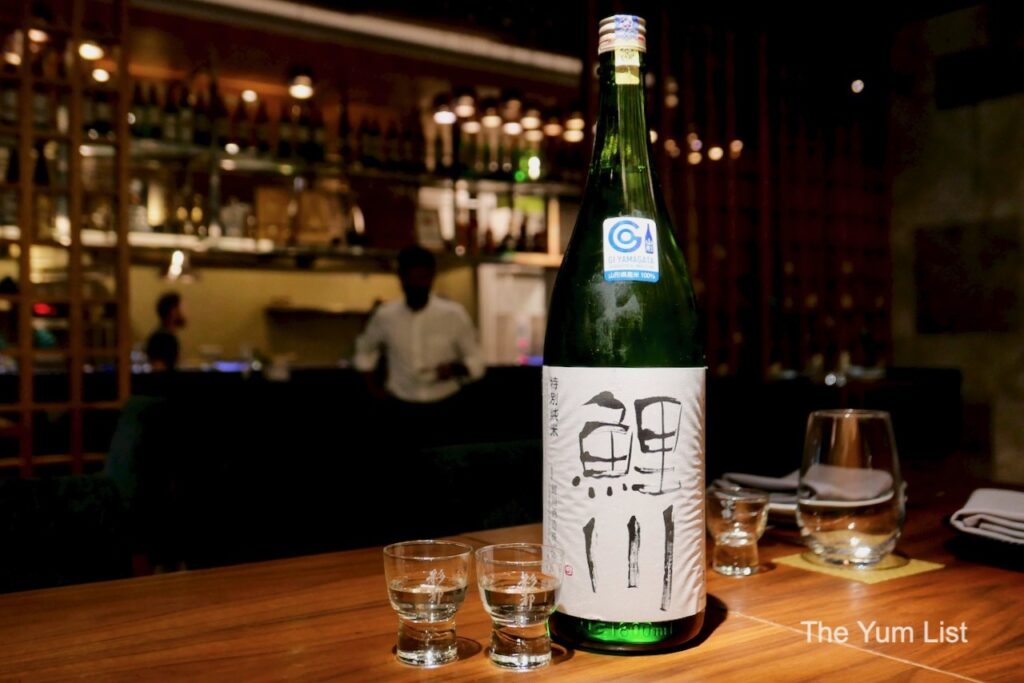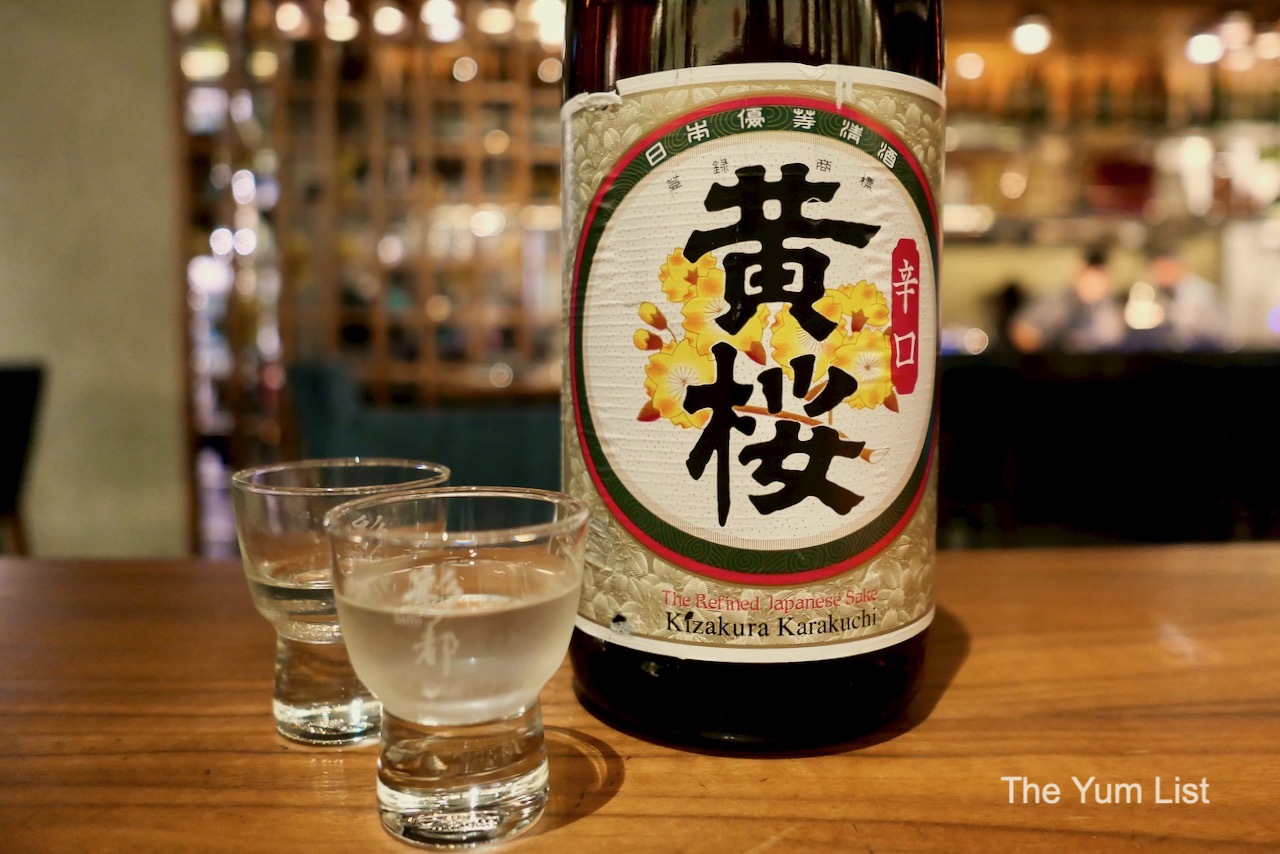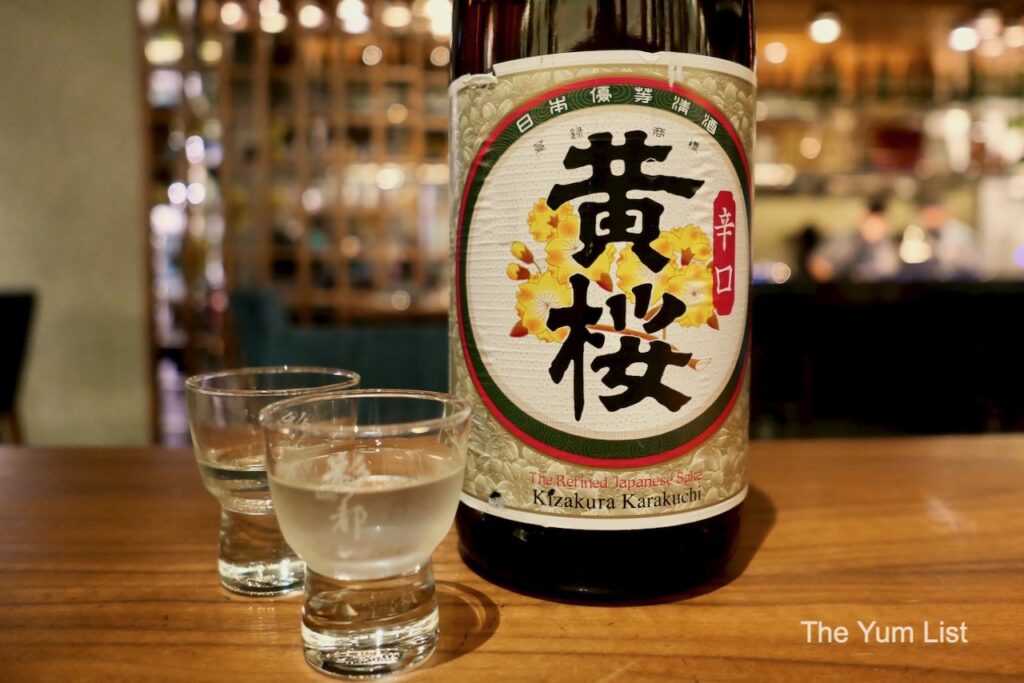 To sip alongside our shellfish and vegetable dishes, we enjoyed the Kumeu River Wines (NZ) Village Chardonnay 2018 (RM238), which is aged in old barrels that help it to achieve a lighter profile. Matching superbly with the miso lamb, the Chateau Saint-Christophe 2016 Medoc (RM238 per bottle) is a balanced red with a bold, dry taste. The 2018 Chateau Villa Bel Air Sauvignon Blanc (RM48 for a 125ml glass) has aromas of tropical fruits and is just right for drinking with the shrimp and oyster dishes. Mon gives her approval for all the wines we tasted, which is rare – she is sometimes a bit of a fuss.
At Kikubari, wines are also available by the glass, with five options ready to pour. Dennis has worked hard to source producers of classic European wines, focusing on a particular region to showcase when he stocks the list.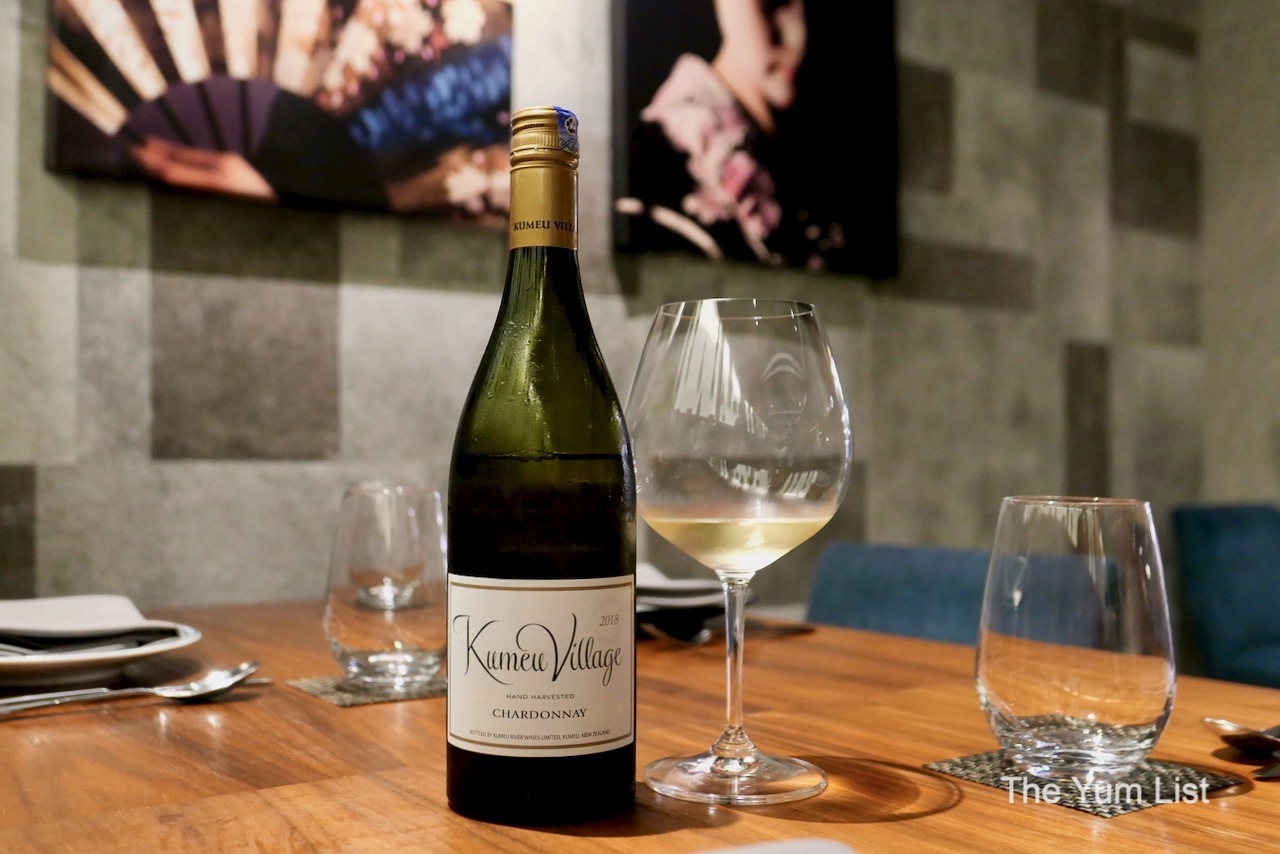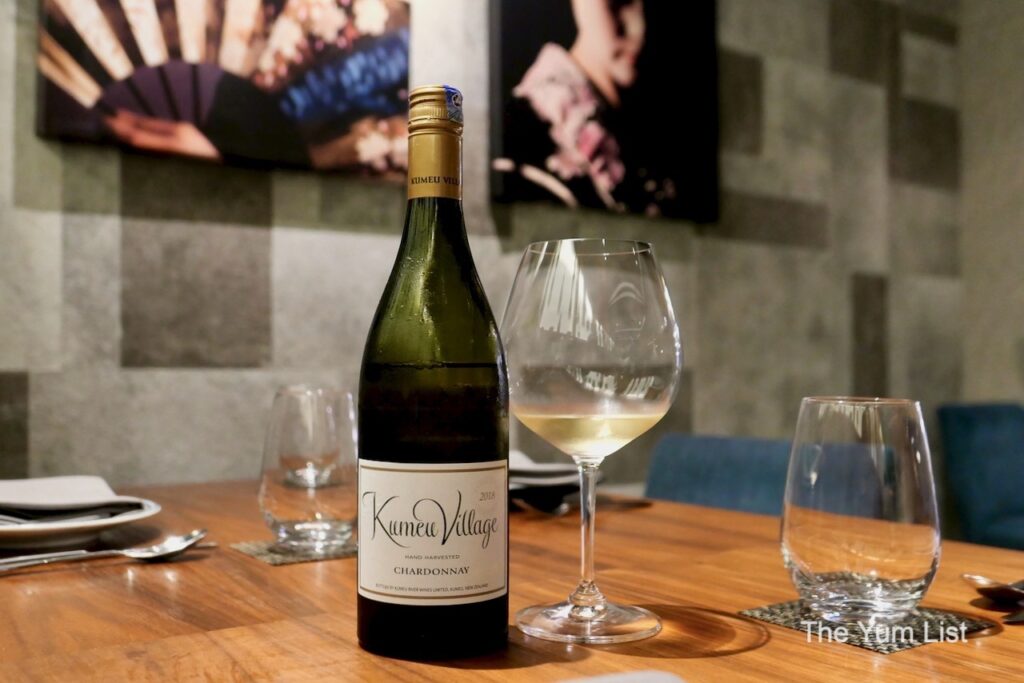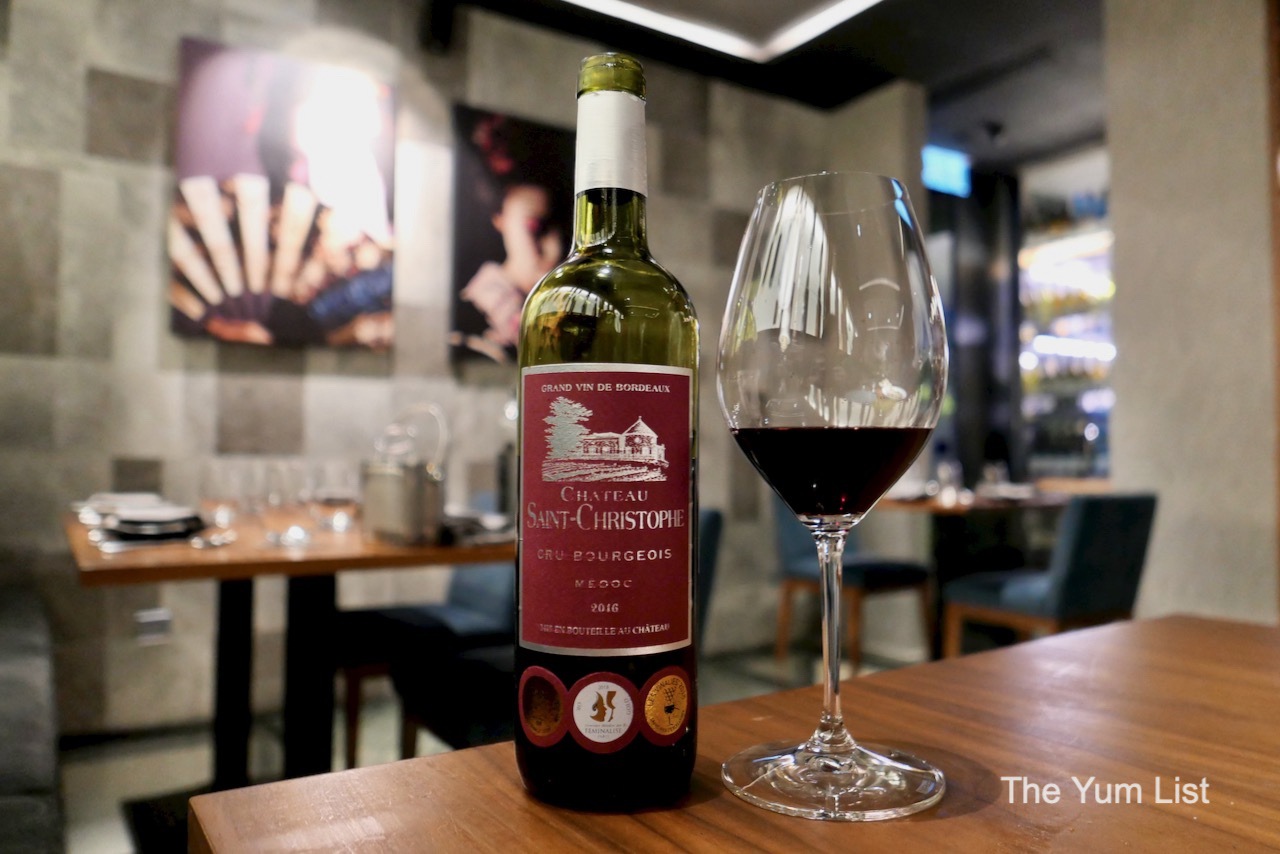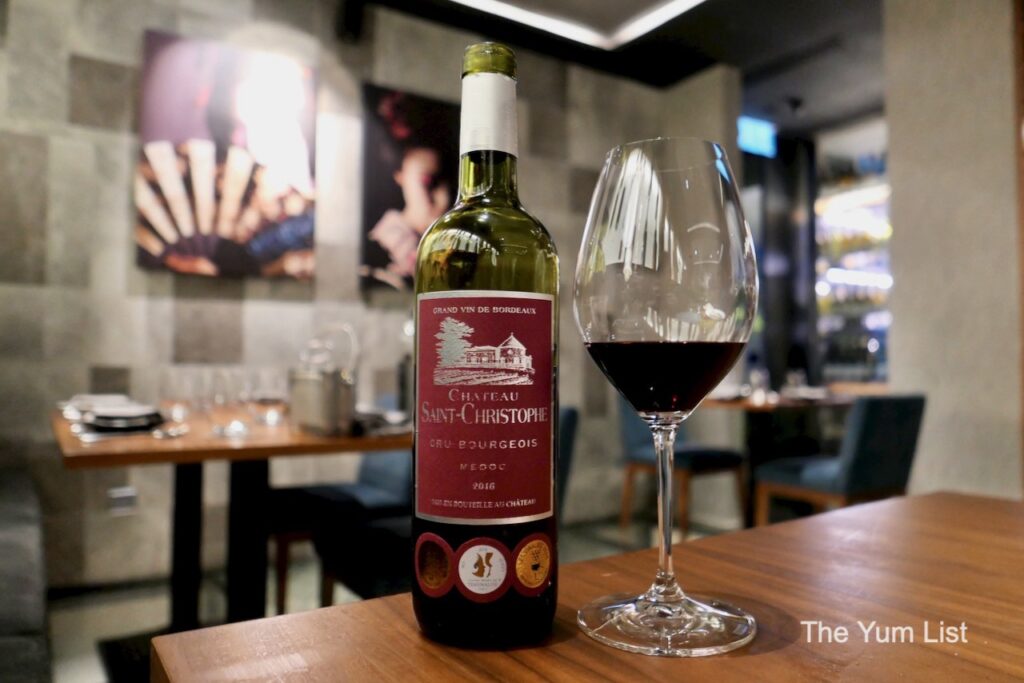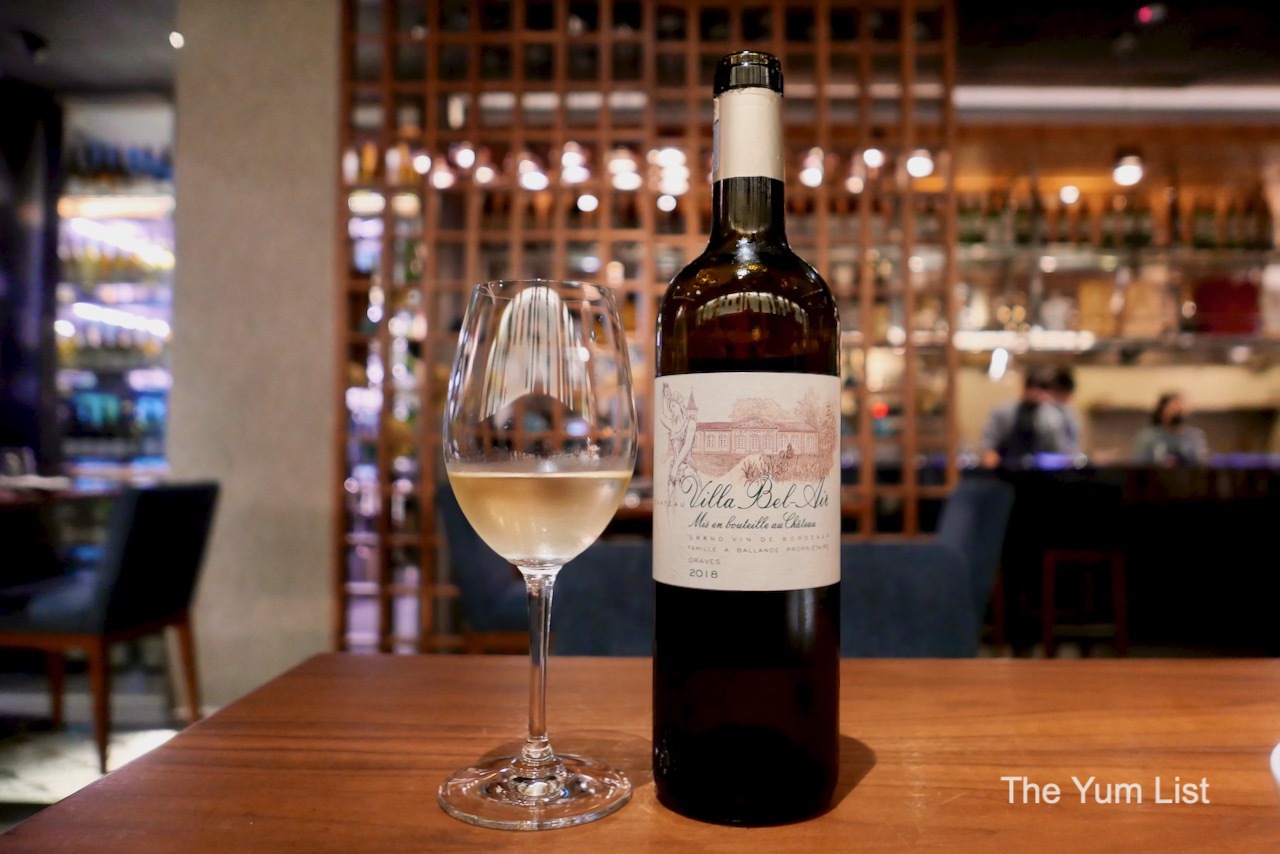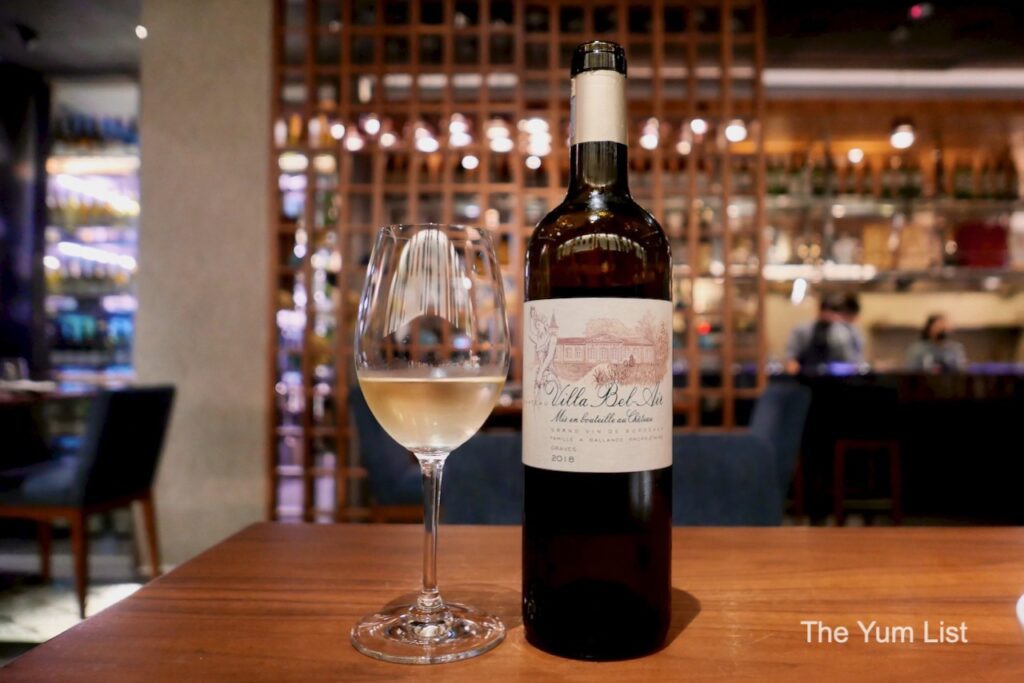 To Conclude
The generous staff even managed to sneak in one final morsel and a drink to accompany it right before we departed – a Financier, which is a thankfully small French Almond Cake, along with a glass of Boulard XO Calvados (RM35), a syrupy 6-year aged brandy from France.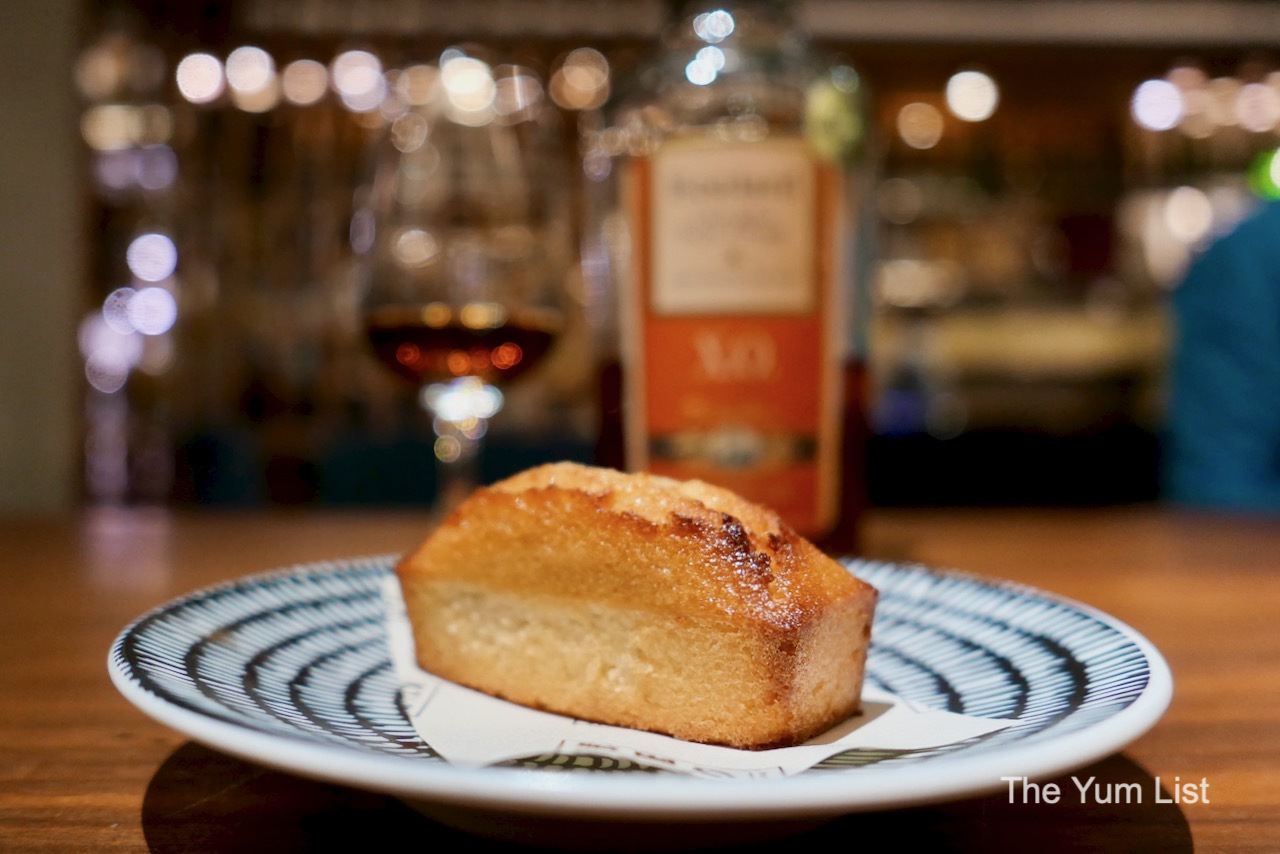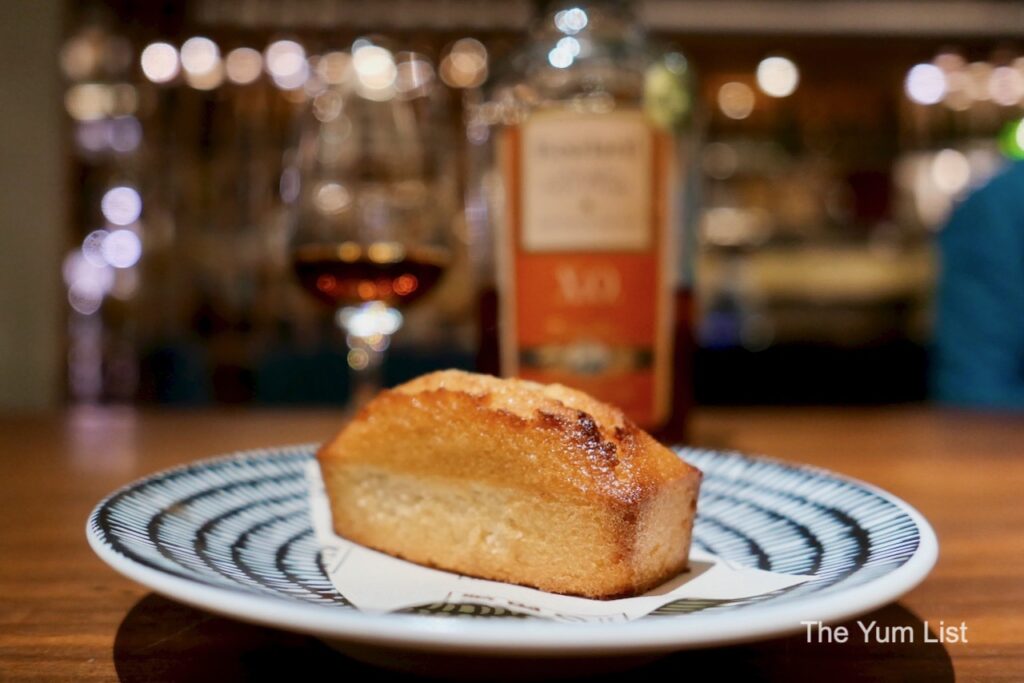 Reasons to try the new menu at Kikubari: What a feast! What a flavourful adventure! The team have clearly committed itself to excellence, and it shows across the board. This is an ideal place to visit if you want something special with someone, as the team is all on your side to leave a fine and lasting impression. Matt was especially impressed by the sakè and the Amadai fish with its perfectly salty scales. Monica thoroughly enjoyed the red wines and lamb. A sumptuous and special eating experience to be had at Kikubari.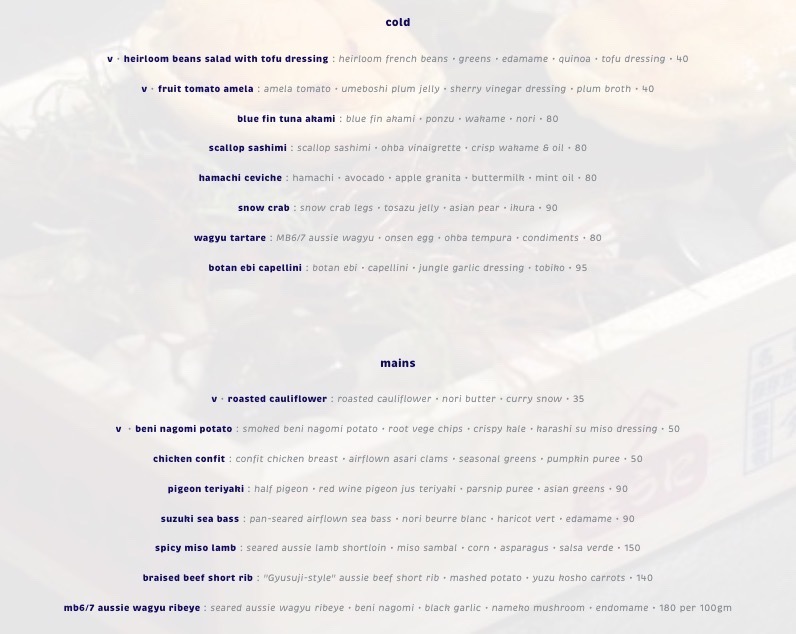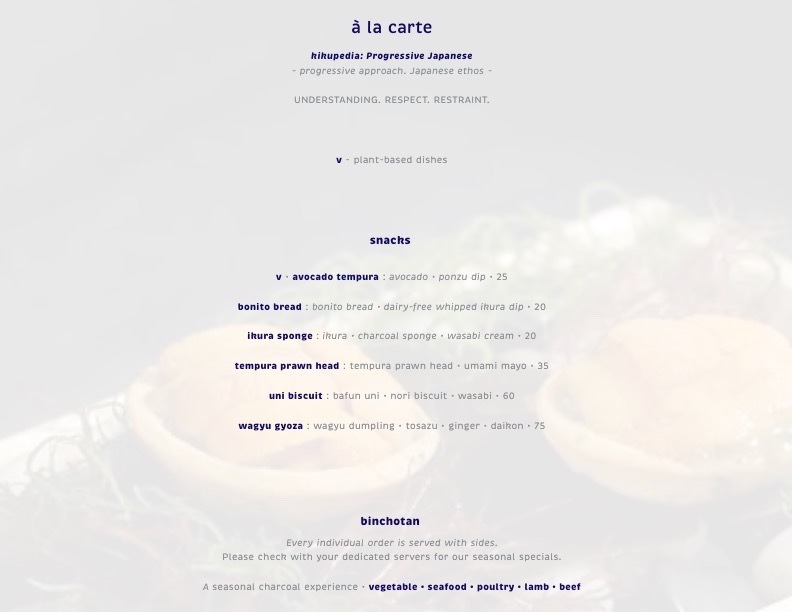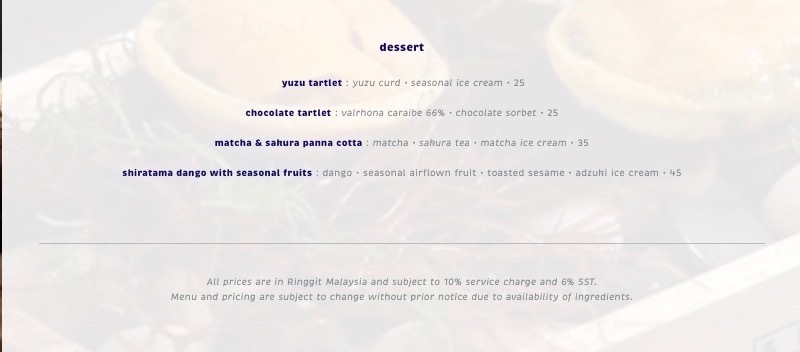 Kikubari Progressive Japanese Cuisine *A Restaurant by Cinnamon Group
L3-01A, Jalan Damanlela Damansara City Mall,
Pusat Bandar Damansara, 50490 Kuala Lumpur
+6 013 362 4546
www.kikubarikl.com
Try Kikubari's new menu during these opening hours
Lunch – Monday to Saturday: 12:00pm – 2:30pm
Dinner – Monday to Saturday: 5:00pm – 10:30pm
Closed Mondays
Find more restaurants for special occasions here, and stay up-to-date on KL's food and beverage scene here and here.