Stretch – Wood-fired Pizzas – Small Plates – Cocktails – Natural Wines
Words: Matt Brown
Photos: Monica Tindall
You can interpret the meaning of Stretch and how it relates to this fresh new eatery in a few ways. There's the handmade quality that applies to the production of everything on the menu, including the stretch of the dough after it has been left to proof for 24 hours. The stretch across different types of cuisines, as Malaysian ingredients are added to the menu in incredibly tasty ways. Or it could simply mean, as in my case, the way your clothing wants to give way after you've stuffed your face with unbridled enthusiasm.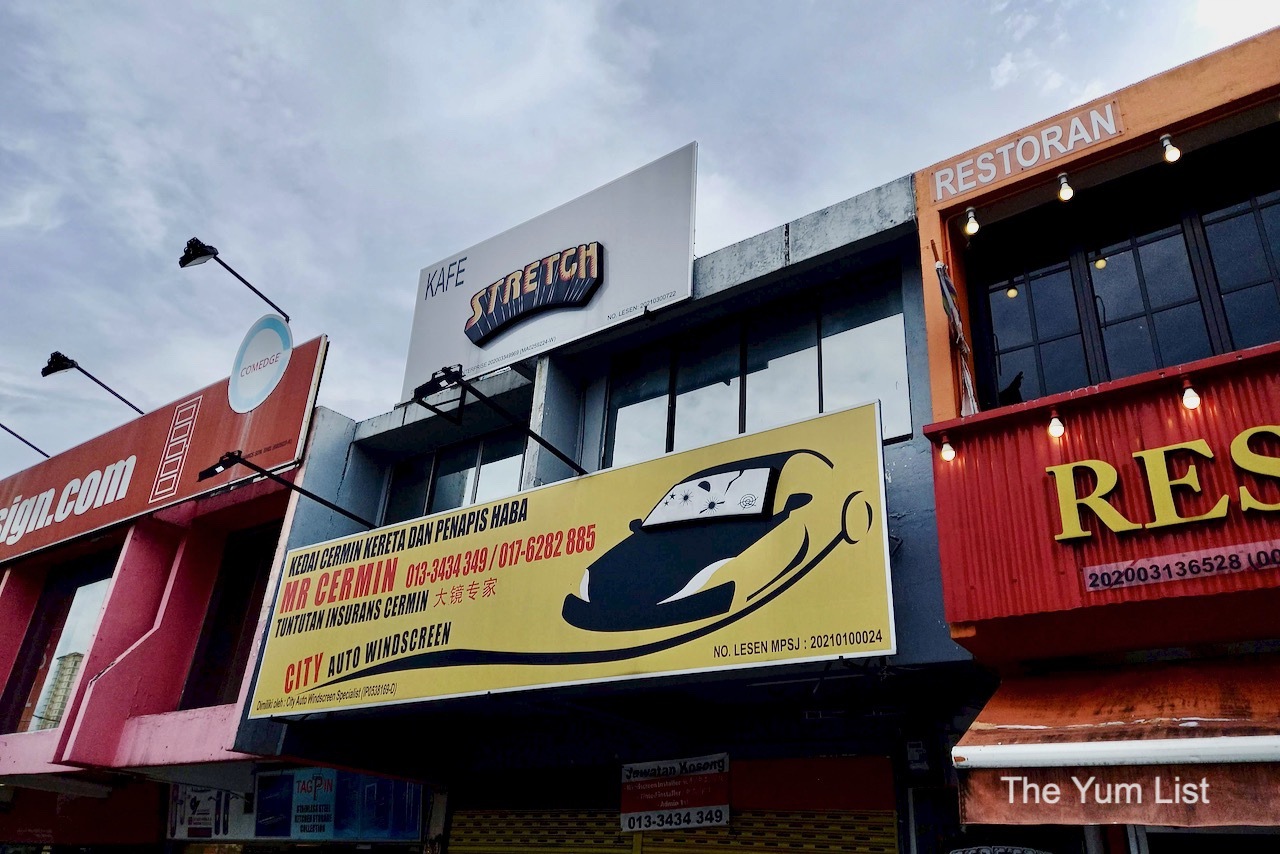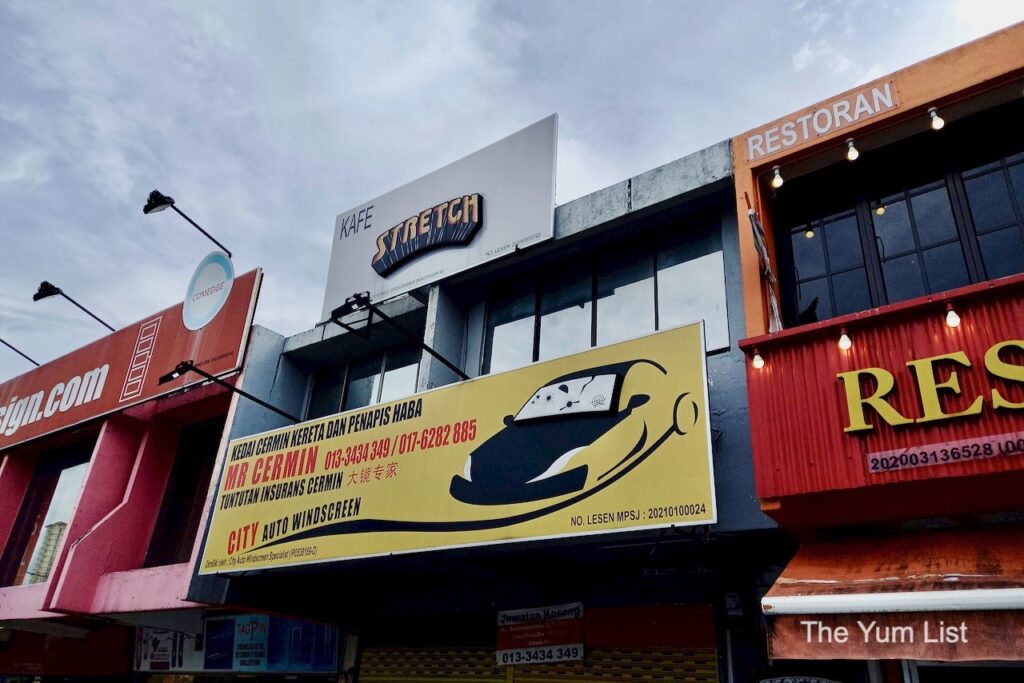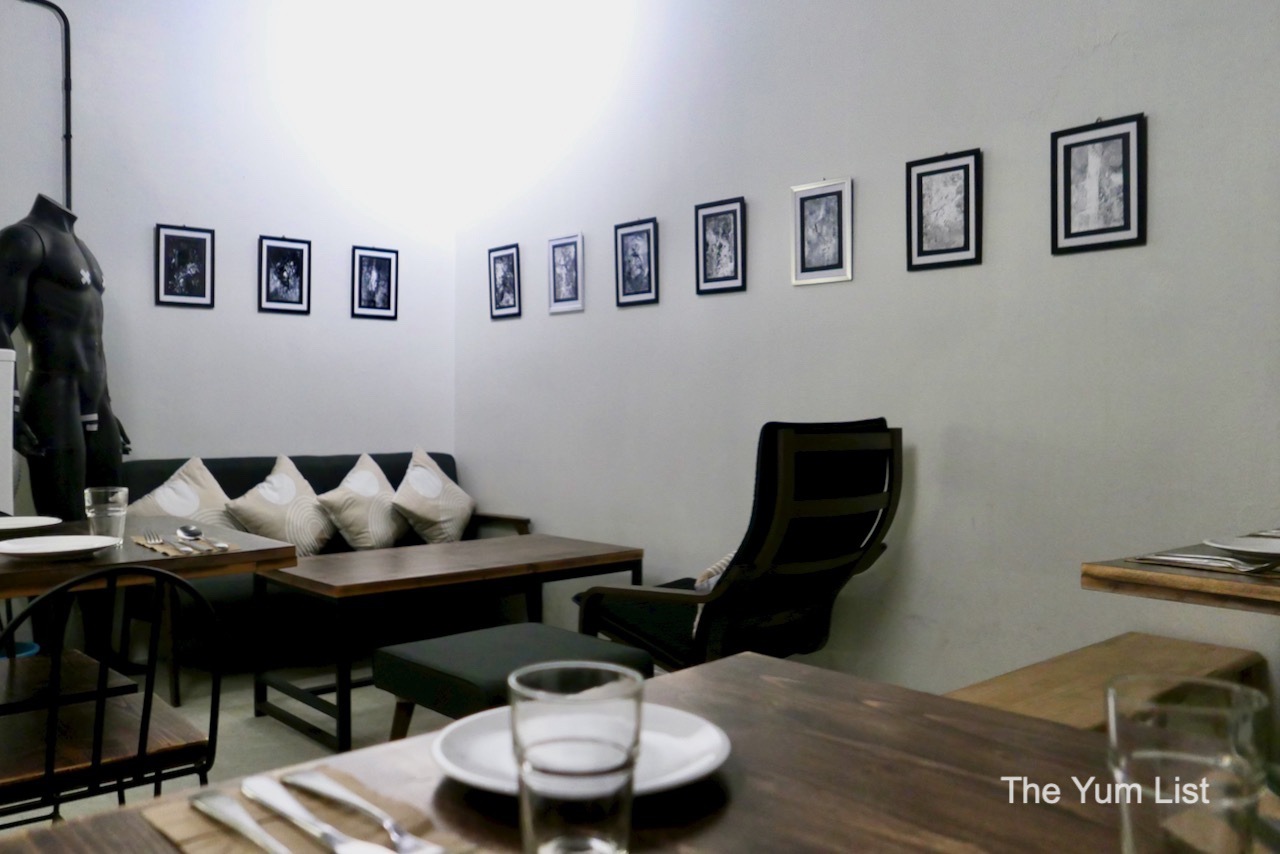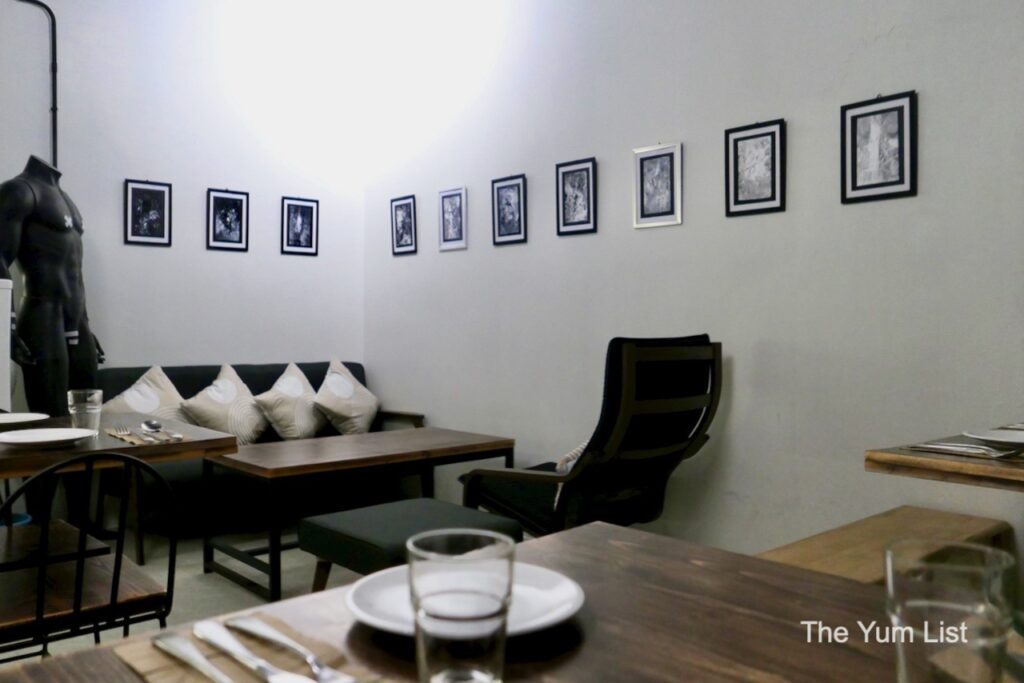 Stretch Eatery – Subang
Following a successful stint at Tiffin at the Yard, co-owner Jian wanted to have a space all to himself, where the kitchen could experiment, and the ambience felt just right for a cool night out with friends. The polished concrete, deep greens and soft lighting all combine in a renovated space on a nondescript strip in Subang to offer something special for those wanting cool and casual. By teaming up with his buddy Brian from Joloko, Jian has worked to offer a simple yet effective menu and choices of drinks that will see time flying by while you enjoy yourself. From 9 pm onwards, the lights go down, and an old hip-hop vibe provides the background for awesome cocktails. You may come for dinner, but have no doubt your evening will *ahem* stretch out longer than you thought.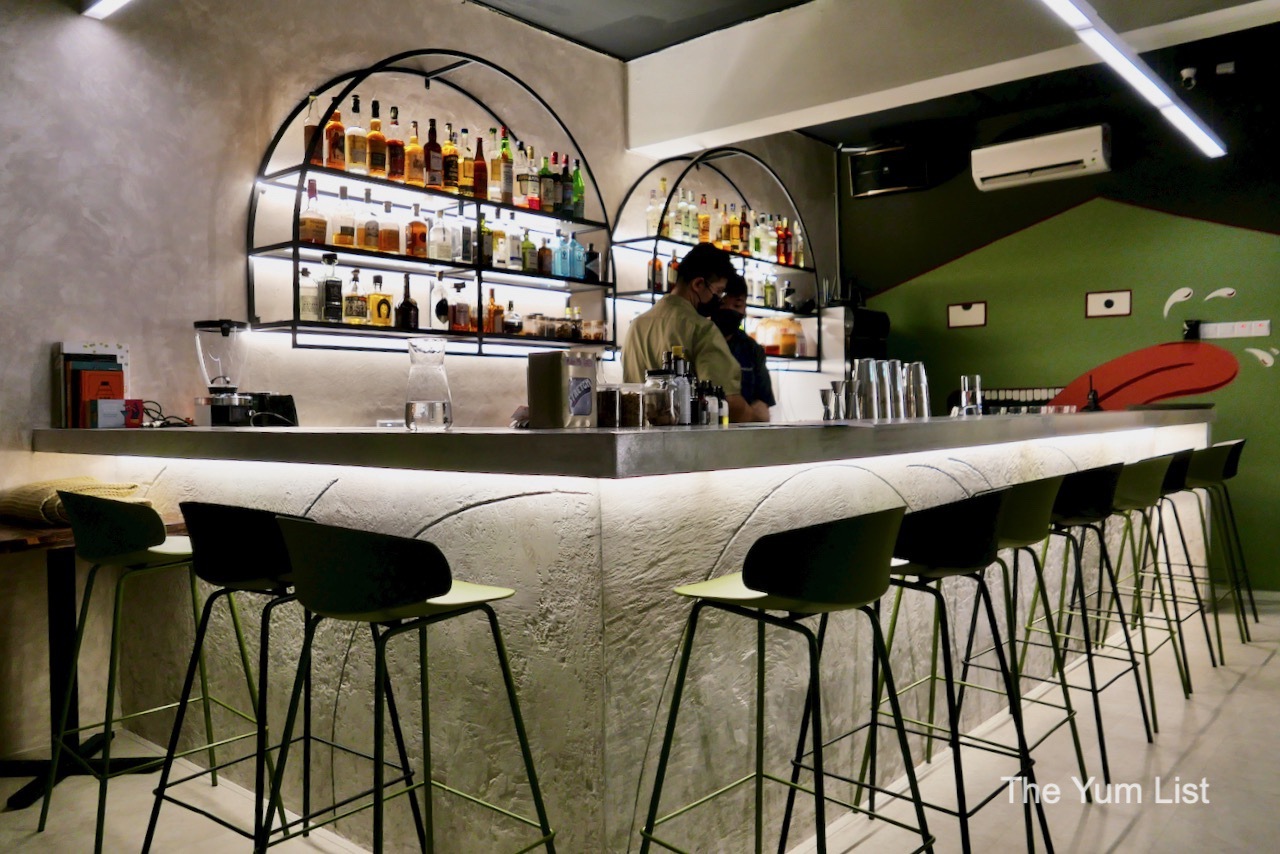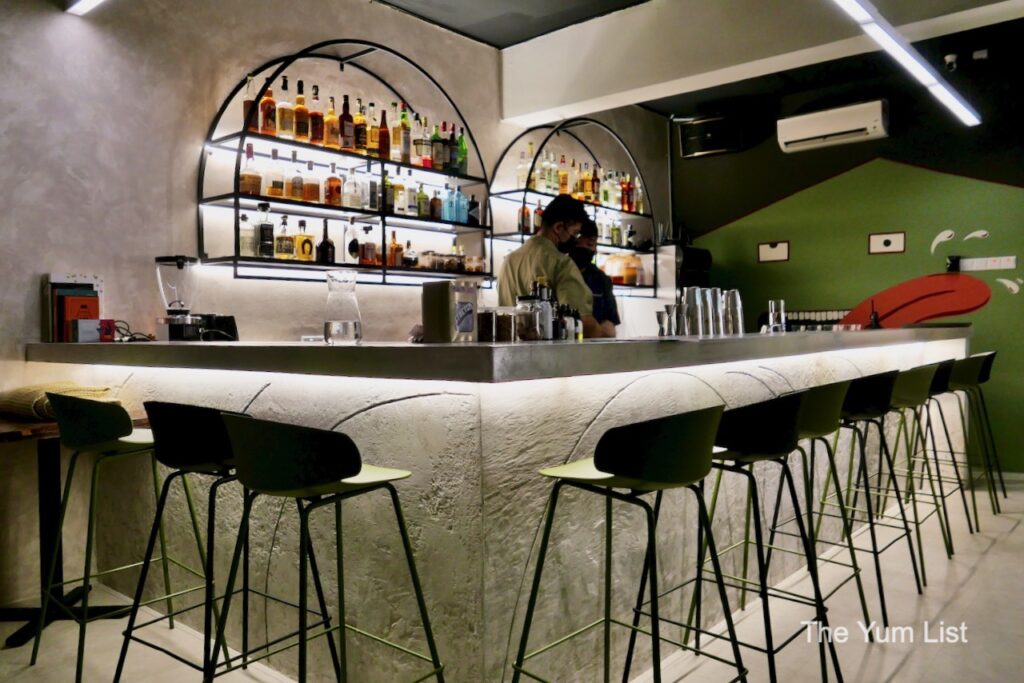 Small Plates at Stretch
To kick your taste buds into gear, you will be served a shot of refreshing Picock; a welcome blend of pineapple and coconut on a rum base. This dynamic start will inspire you to want to start with some small, intensely flavoured morsels that give you an idea of the thought behind everything Stretch does. Hinava Caviar (RM25) is a kohada fish tossed with a tangy salad of red onion, chillies and crispy vegetable strings, reaching the limit of my spiciness threshold – and yet I couldn't put down my fork. The Chilli Fried Chicken (RM30) was thankfully not as spicy as it sounded, which is important, as I happily would have soldiered on past my comfort limit in order to demolish the tender and crispy pieces of double-fried chicken served with Sichuan peppercorn sauce.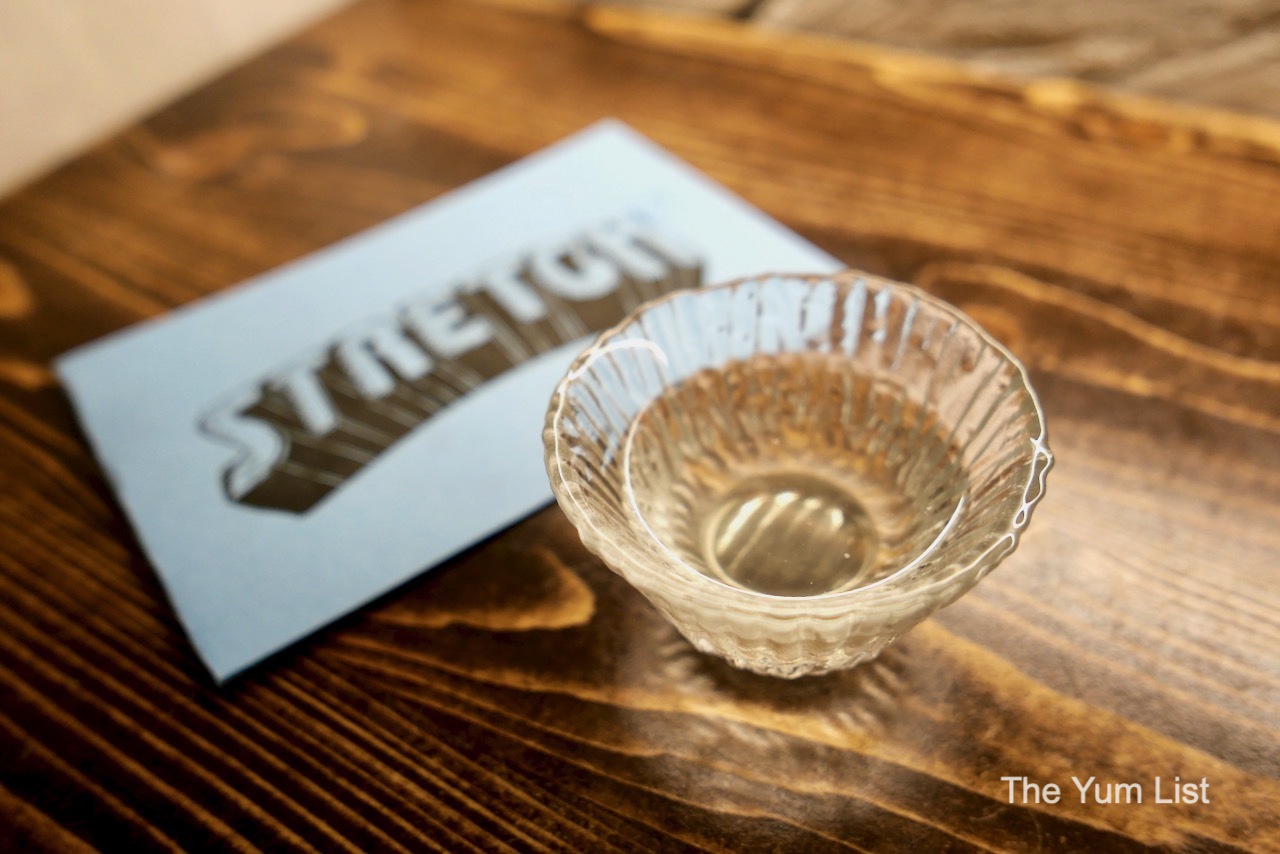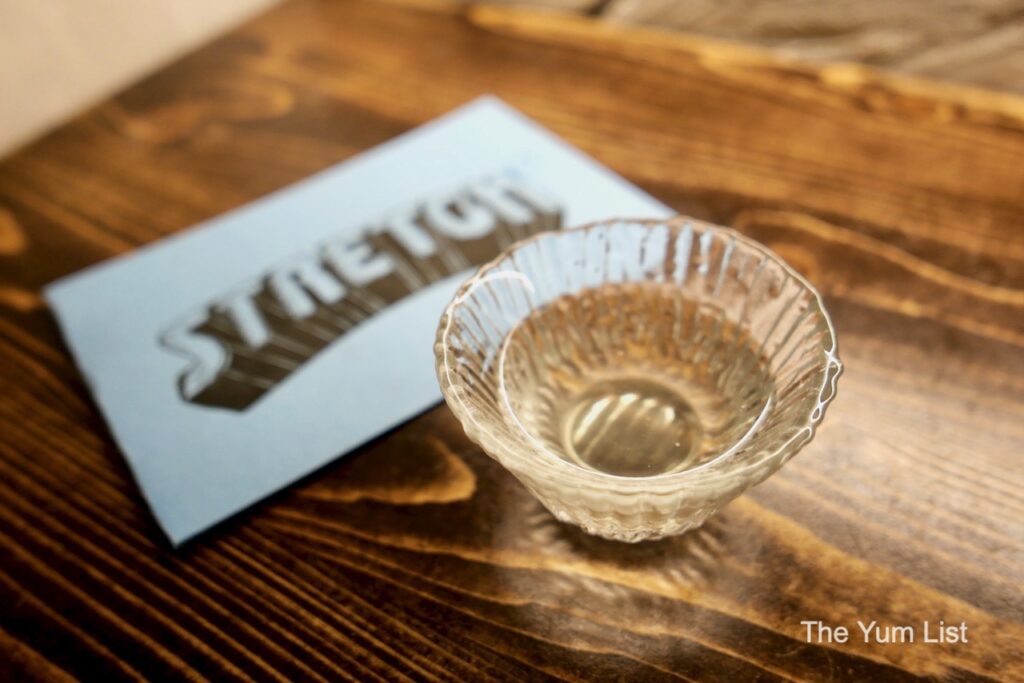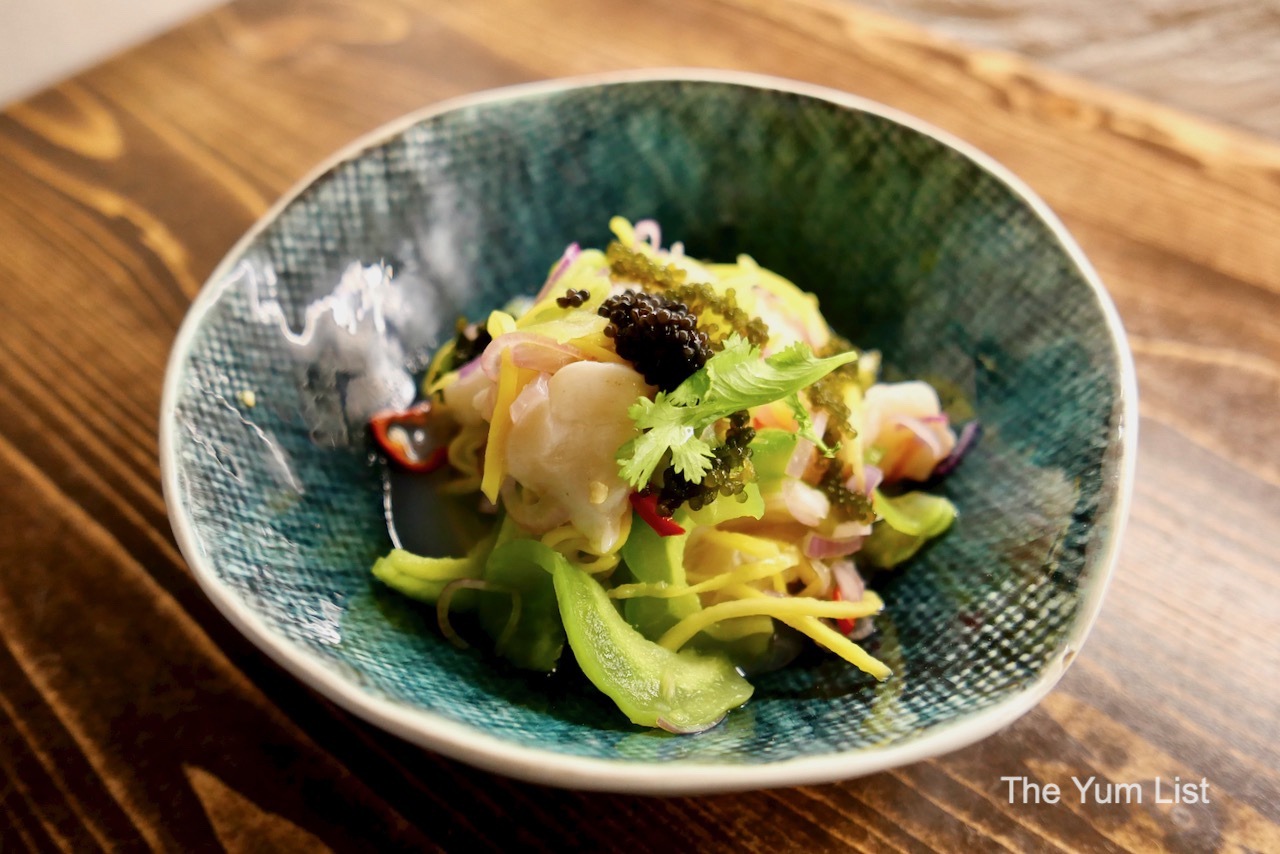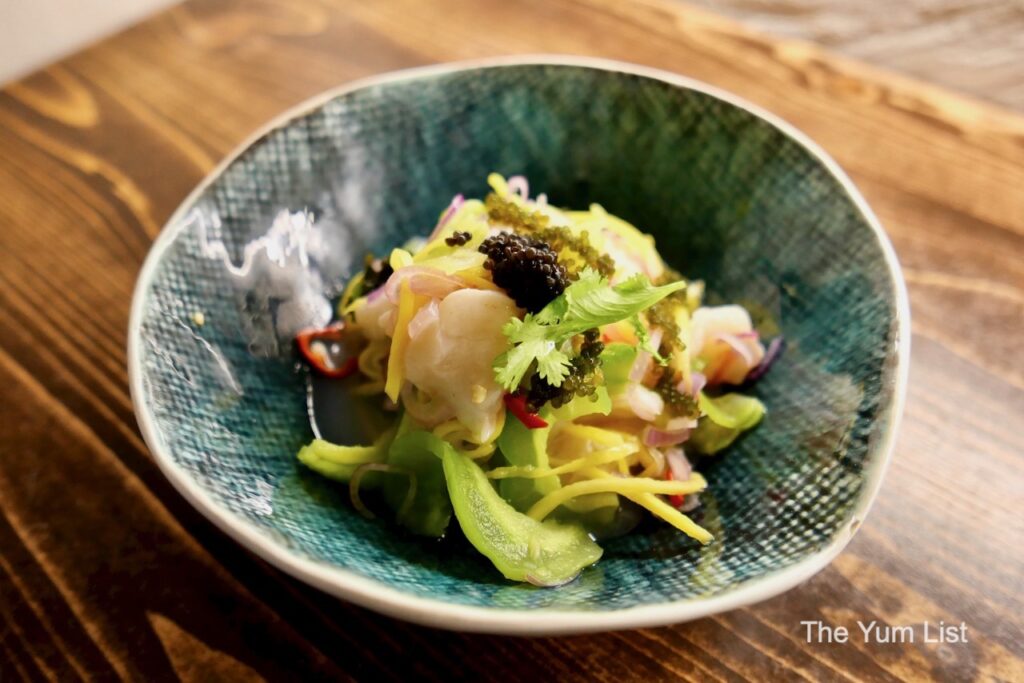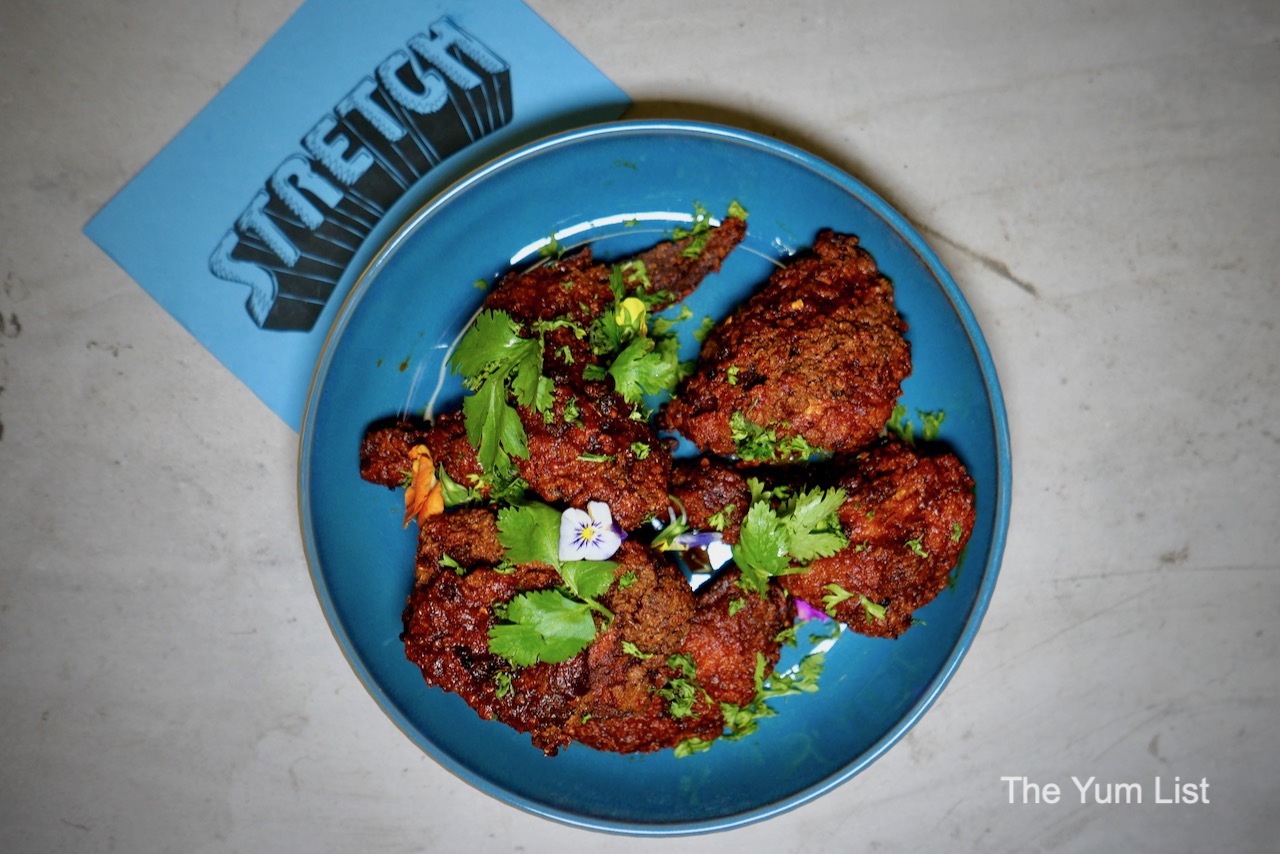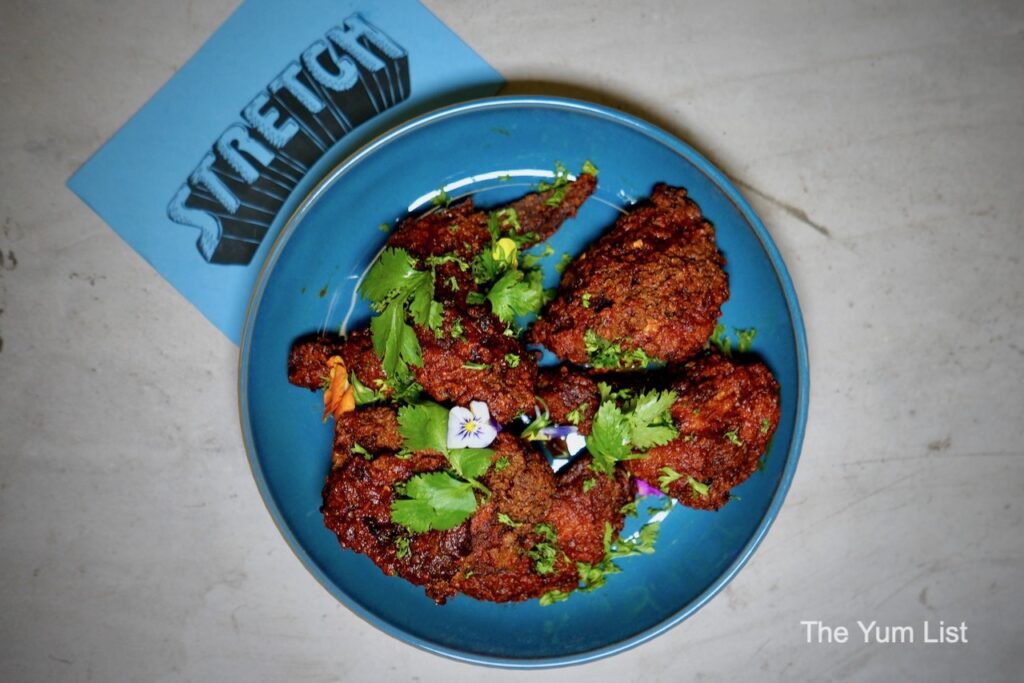 Wood-fired Pizza at Stretch
A pizza is only ever as good as its dough, which means that the pizzas at Stretch are pretty close to perfect. There is a choice of three red sauce-based pizzas and two with a white sauce. You will not go wrong with your selection, the best part being that they're all 10 inches in diameter, so it's almost mandatory to order more than one and taste your way through the options. For vegetarians, the Bianca (RM45) is a delicious combination of rocket, grana Padano, pecorino romano, mozzarella and truffled honey, covered with a dash of olive oil. The di Parma (RM55) serves parma ham, rocket, housemade marinara sauce and buffalo mozzarella. Fun fact: if you're sure that no one is looking, the slices can be easily folded in half for quicker consumption. Or so I've heard…
The other pizzas that come straight out of the Ooni wood-fired oven are Pepperoni (RM46), Margherita (RM42) and Shroomy (RM40). It's amazing how such a small range of pizzas on offer could please pretty much any diner, and yet Jian and Brian have managed to succeed.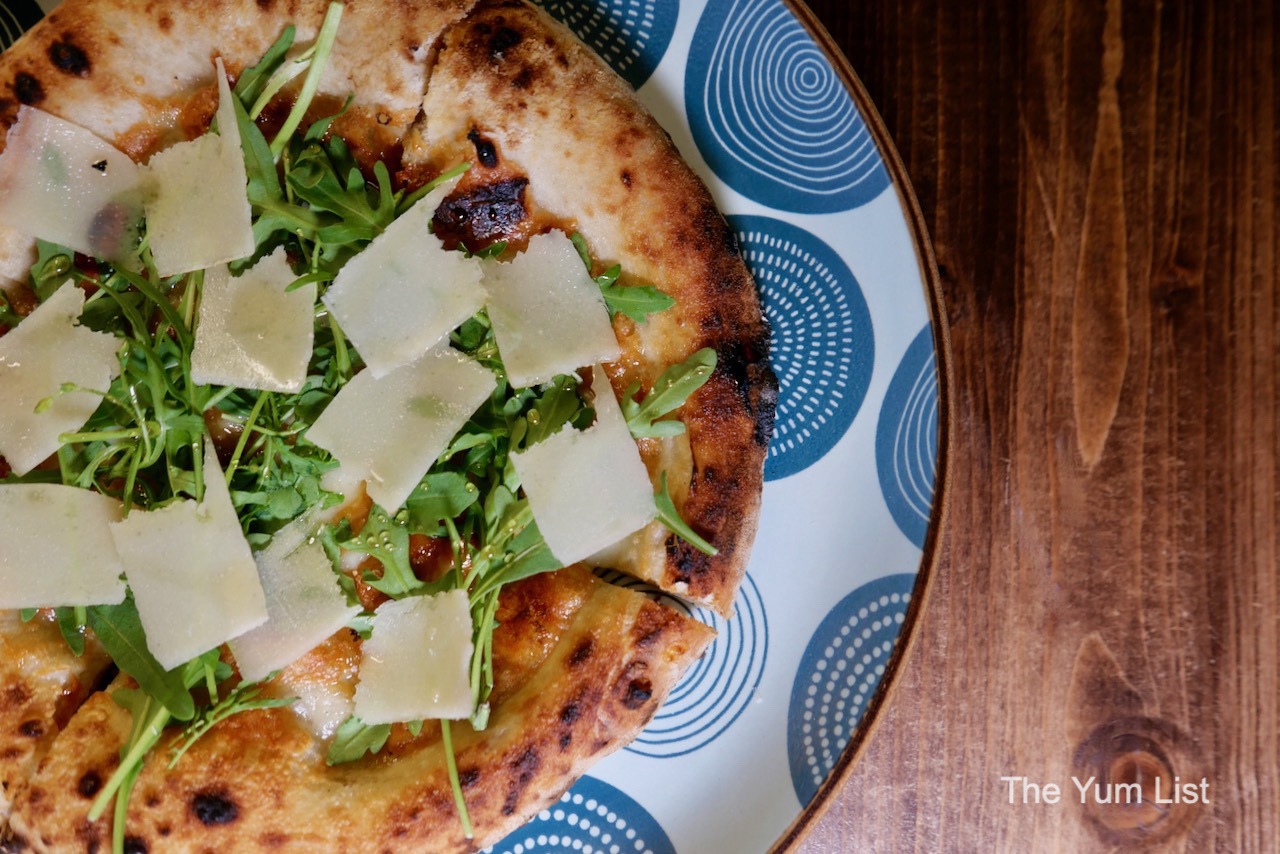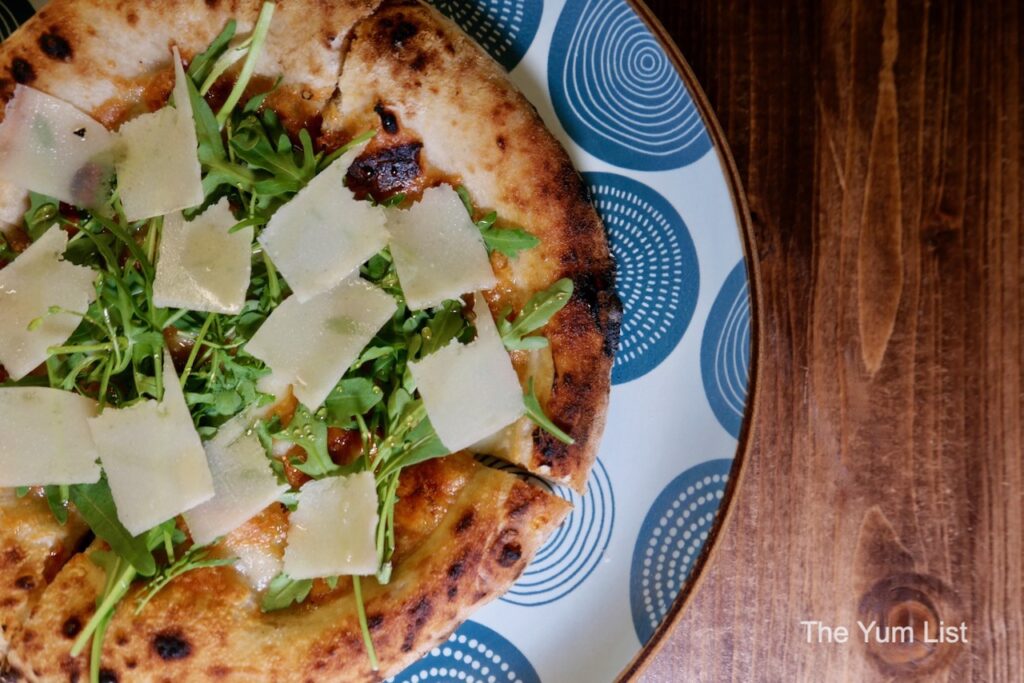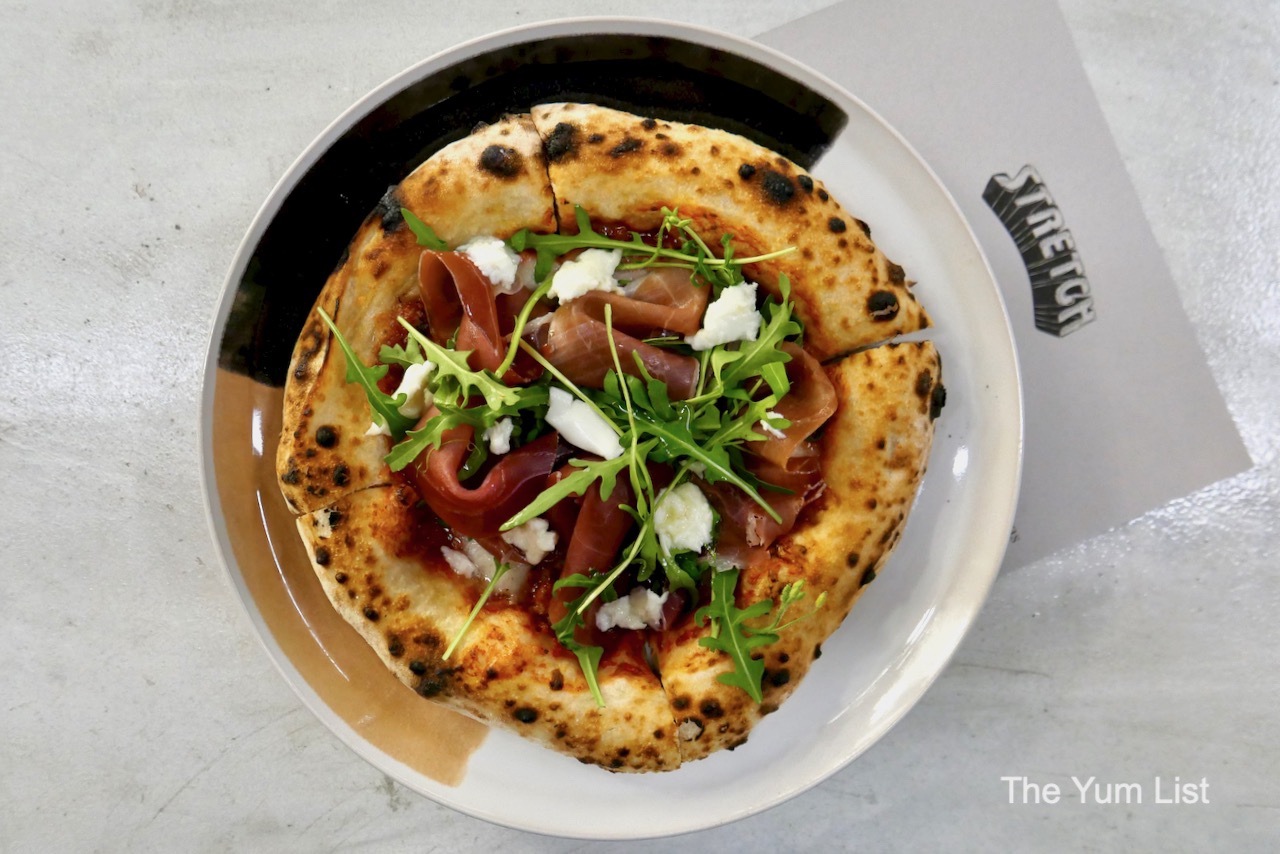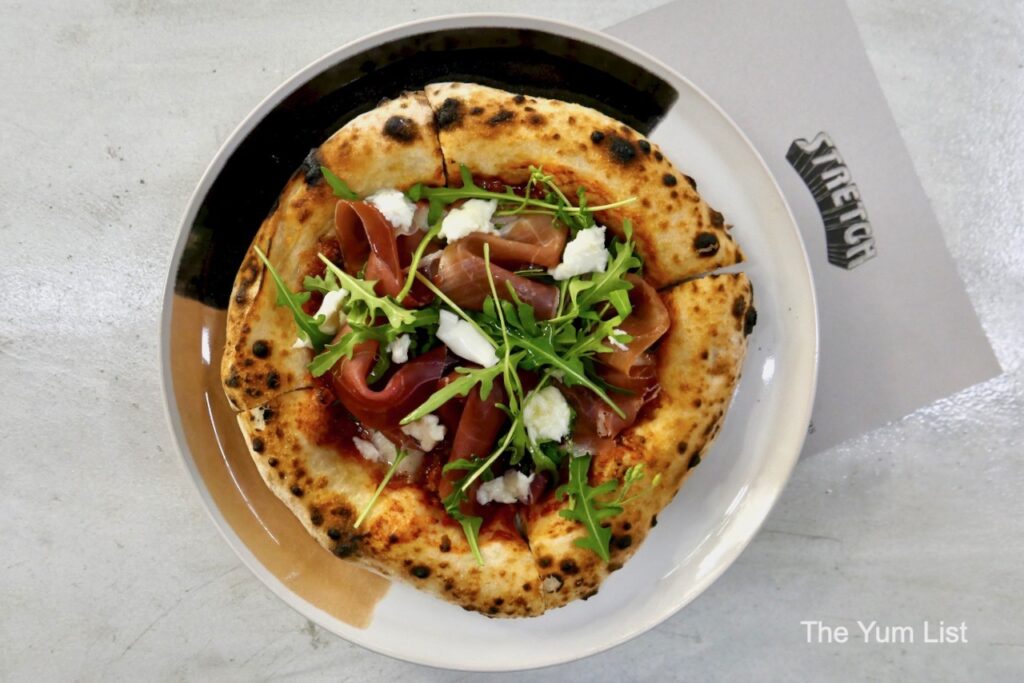 Coming Soon
With the kitchen being used as a fun and delicious-sounding R&D lab, chances are when you visit Stretch there will be something brand new to consider that might not yet be on the menu. We were lucky to sample a couple of lip-smacking previews during our visit, the first being the Salted Fried Shiitake Mushrooms. These are exactly what they sound like and were highly moreish from the first bite, complemented with a lovely mint and coriander sour cream for dipping.
The Braised Beef Tongue Tacos were an excellent blend of housemade tortillas with a side of pickled jalapeños and salsa seasoning, elevated with a Chinese style of braising the oh-so-tender beef and through the addition of local herbs like ulum raja and torch ginger. Also coming soon to the menu will be a plate of Ikan Bakar, a charcoal grilled red mullet marinated in herbs and spices for a well-known offering to mix up the table order.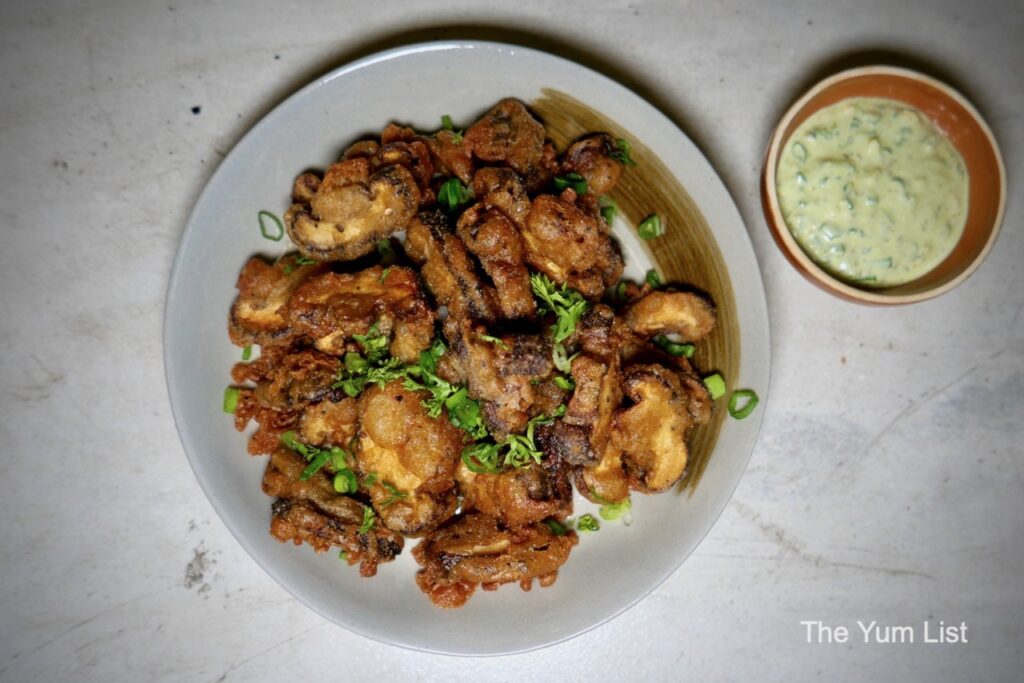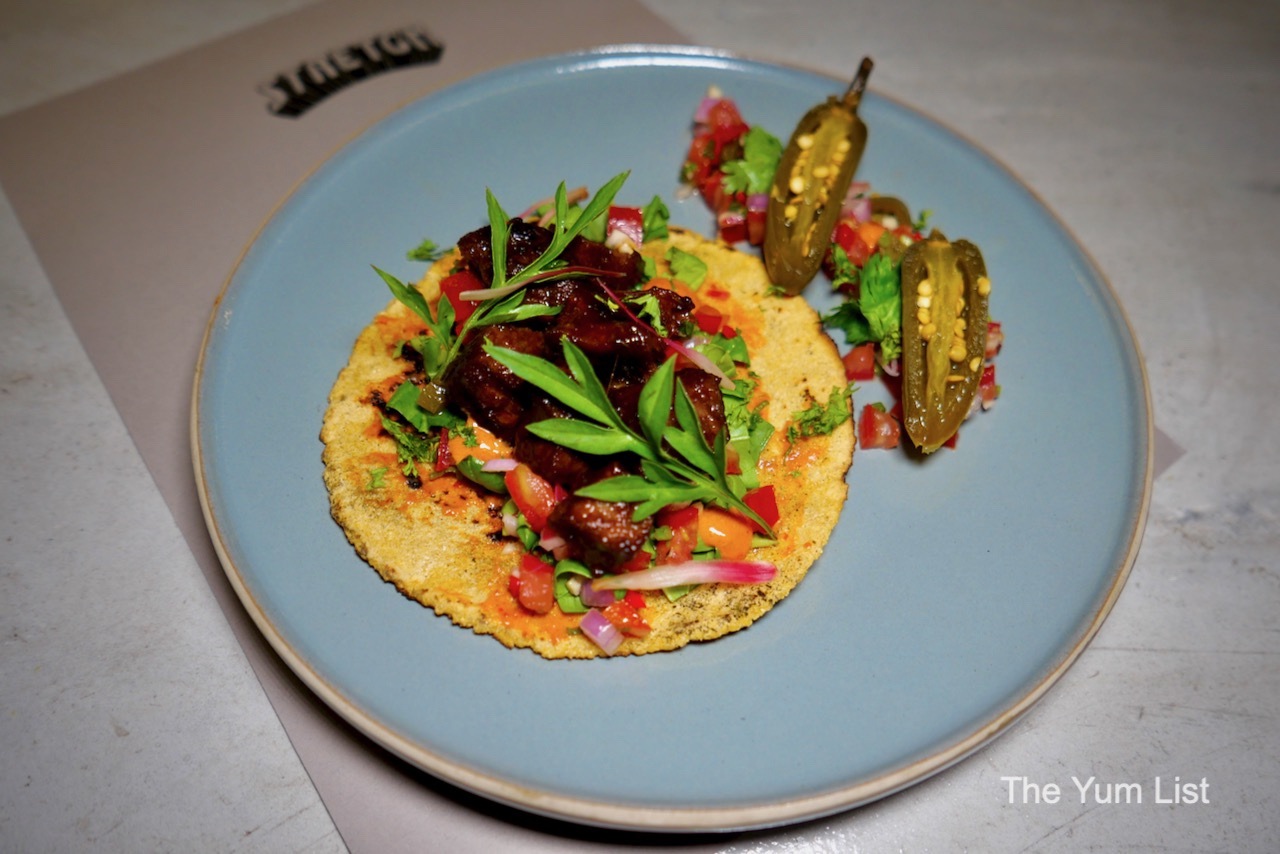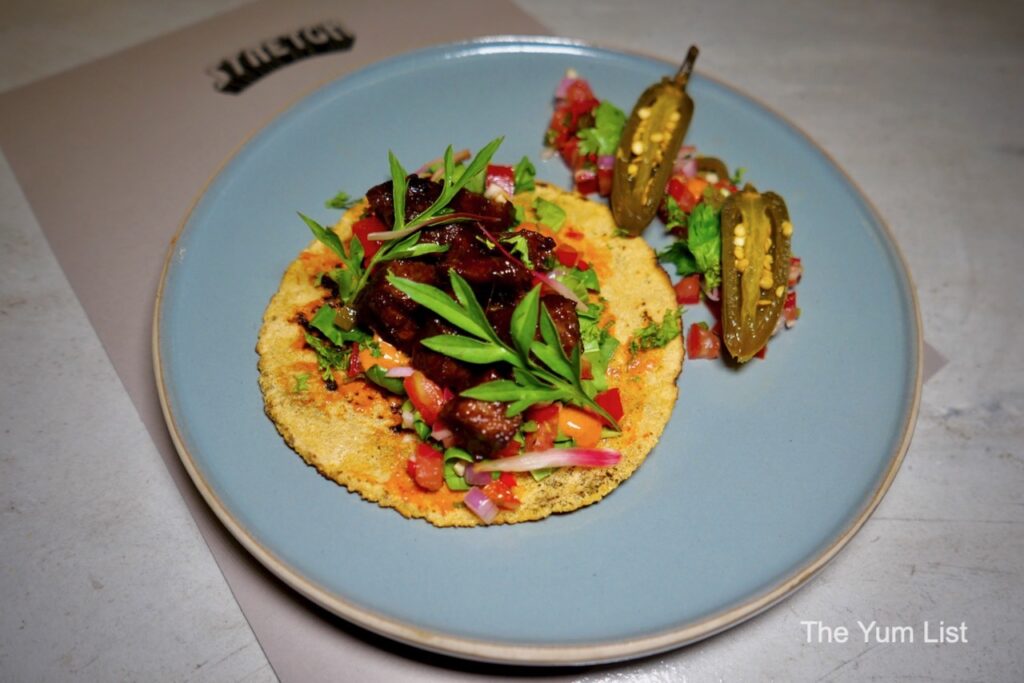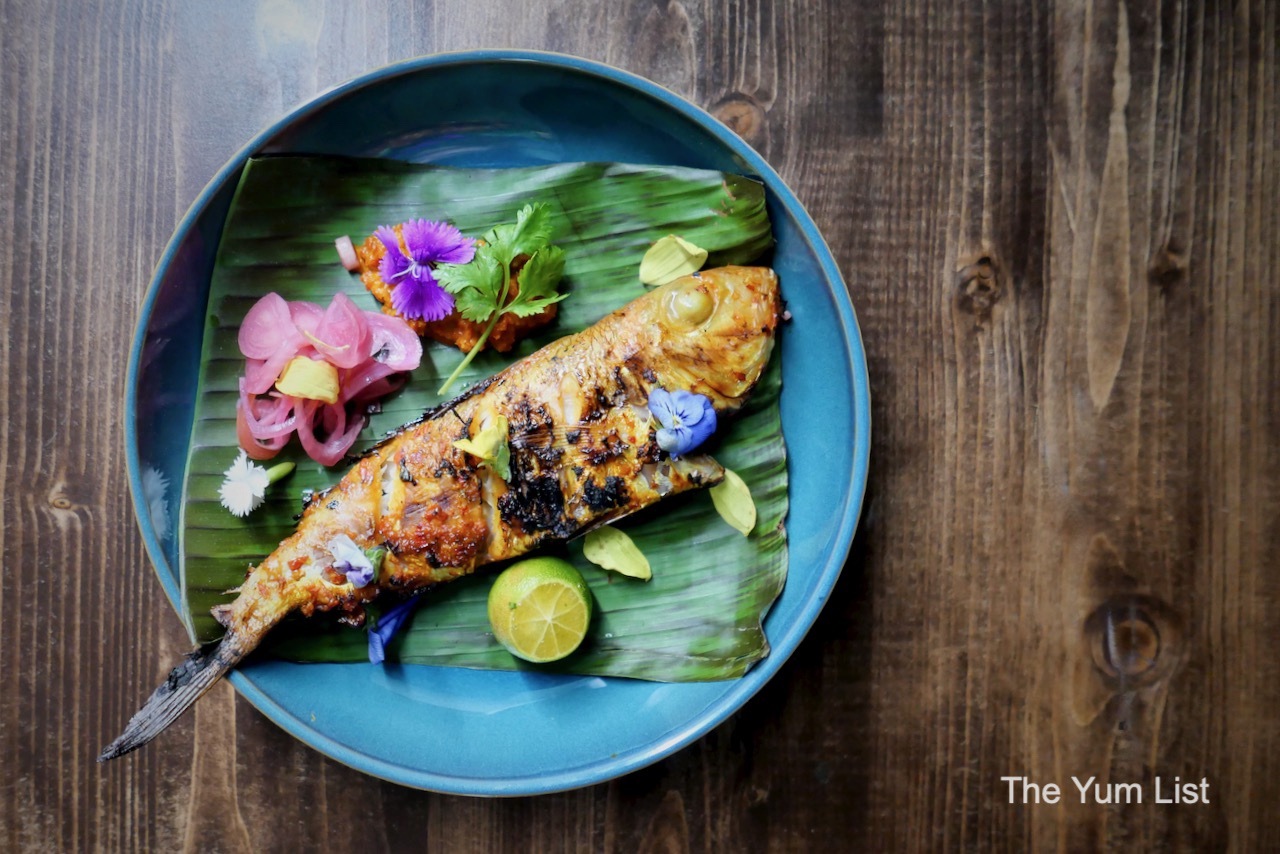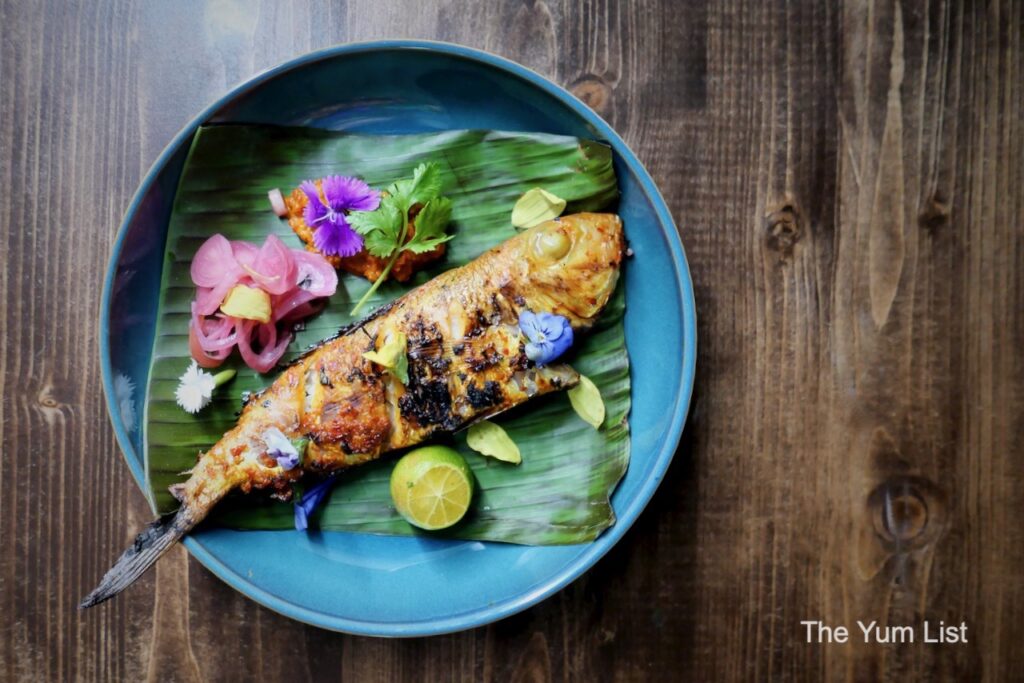 Dessert
We only sampled one of the three desserts on the menu at Stretch during our visit (at this point in the evening, the stretch of my belt was getting real), but it was a pretty special experience. The Tarik Delight (RM29) is a gooey ganache of teh tarik and hazelnut praline and although I never usually say this, it is great for sharing with your date at the end of your amazing meal.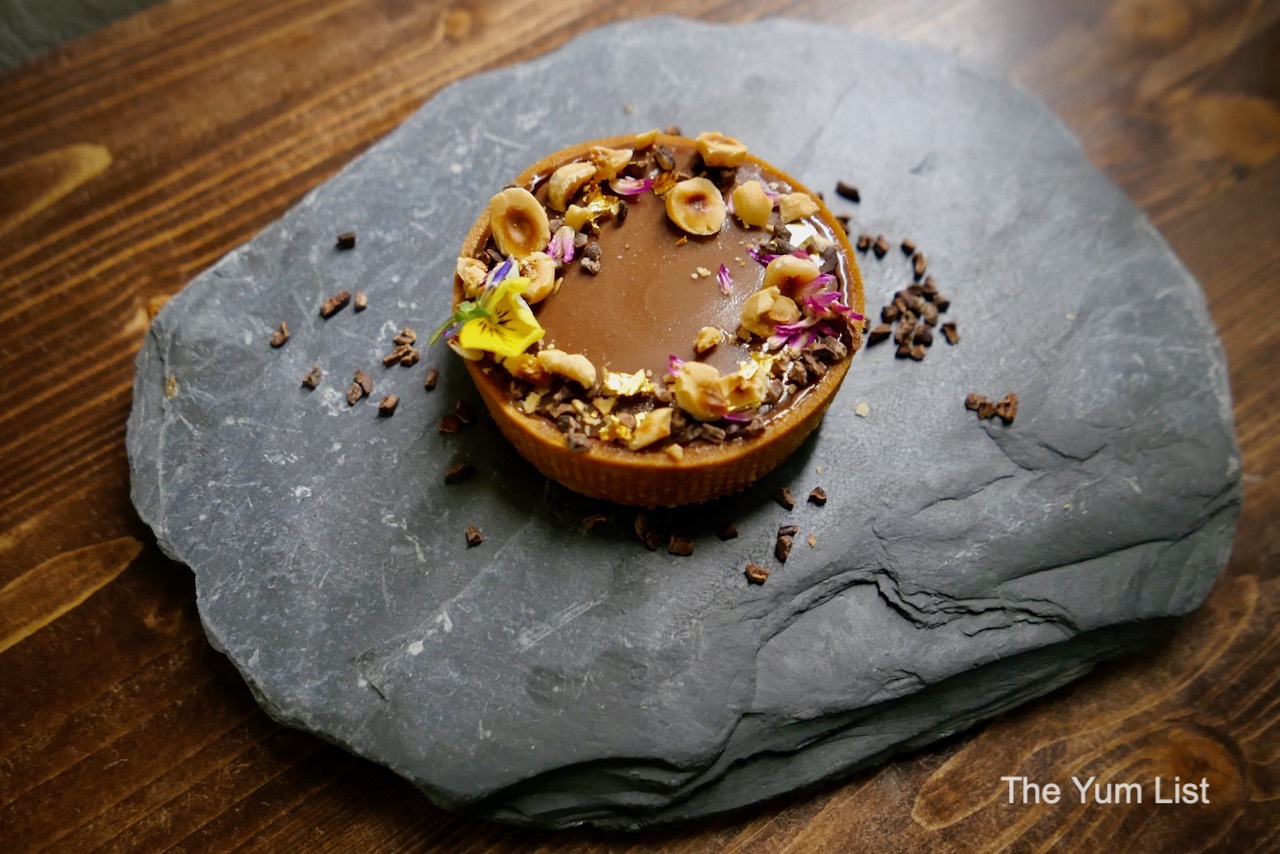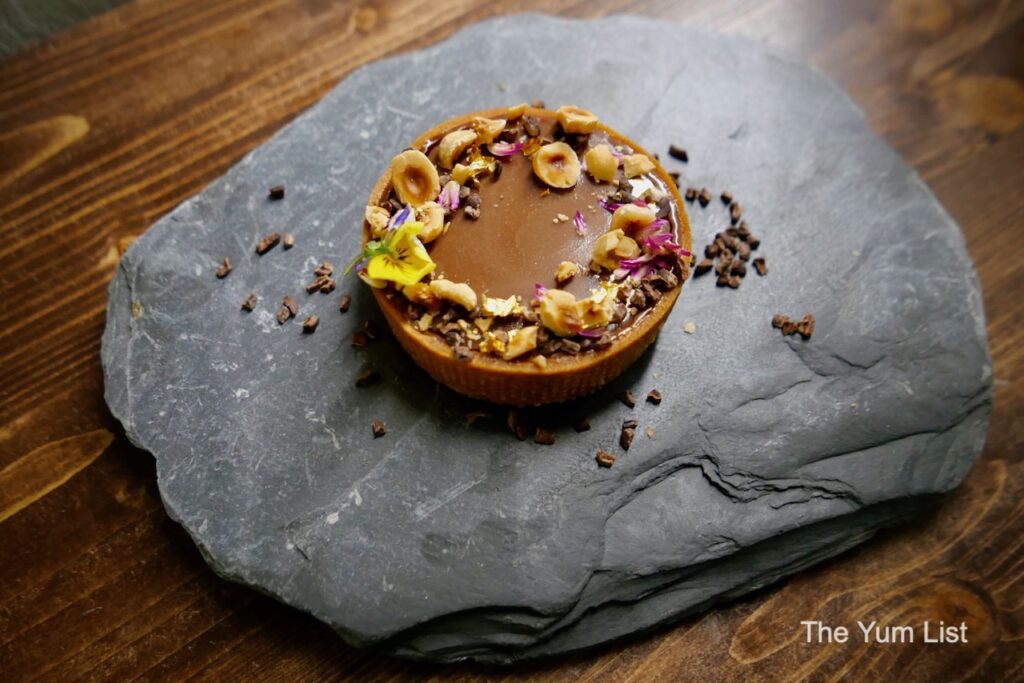 Drinks at Stretch
There is a bar in the space at Stretch, where talented bartender Yap mixes up a storm of beautiful concoctions as well as pours from a good selection of natural wines. The Teh O Ais Limau (RM40) uses an Earl Grey syrup with whisky, calamondin citrus and amaro in a smooth blend of sweet and bitter. If you're after more of a margarita style in your cocktail, look no further than the Crystal Fiesta (RM45), which uses curry leaf-infused tequila. The National Salute (RM45) starts with a spiced rum base and blends herbal tea with botanical infusions for a fragrant and flavourful glass.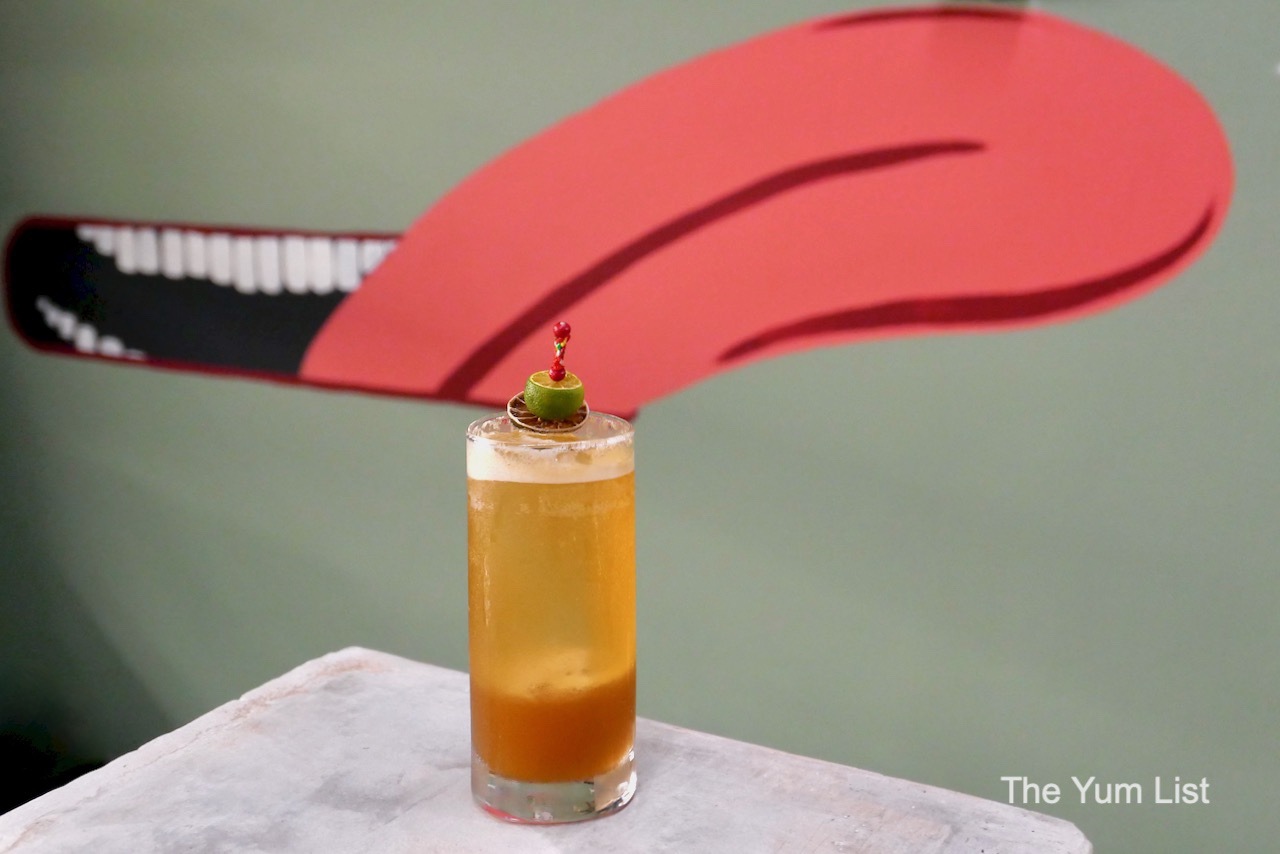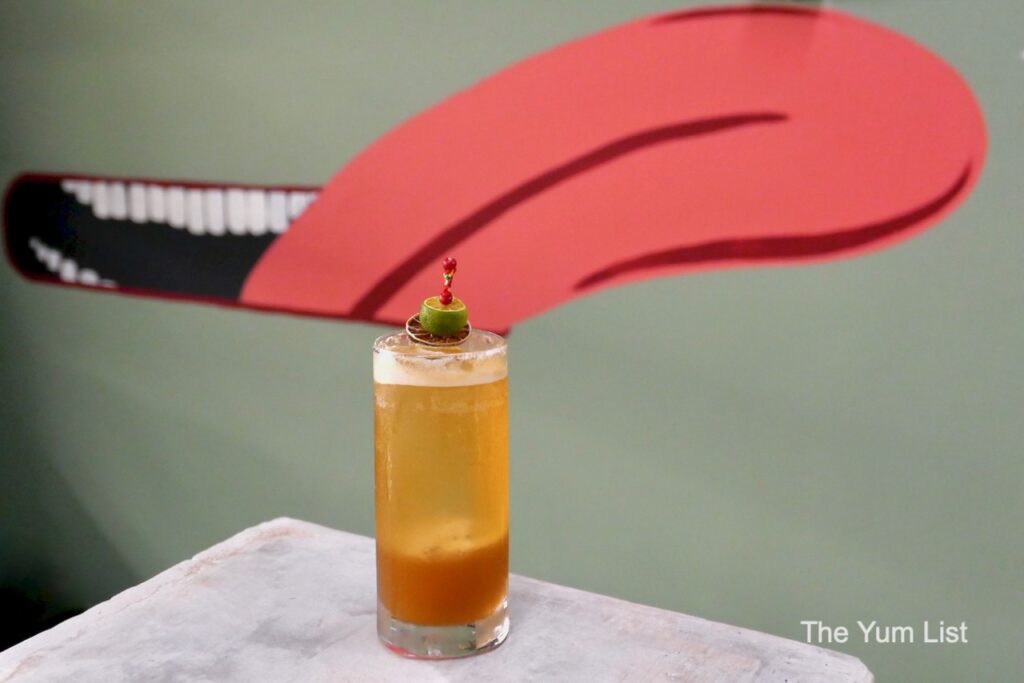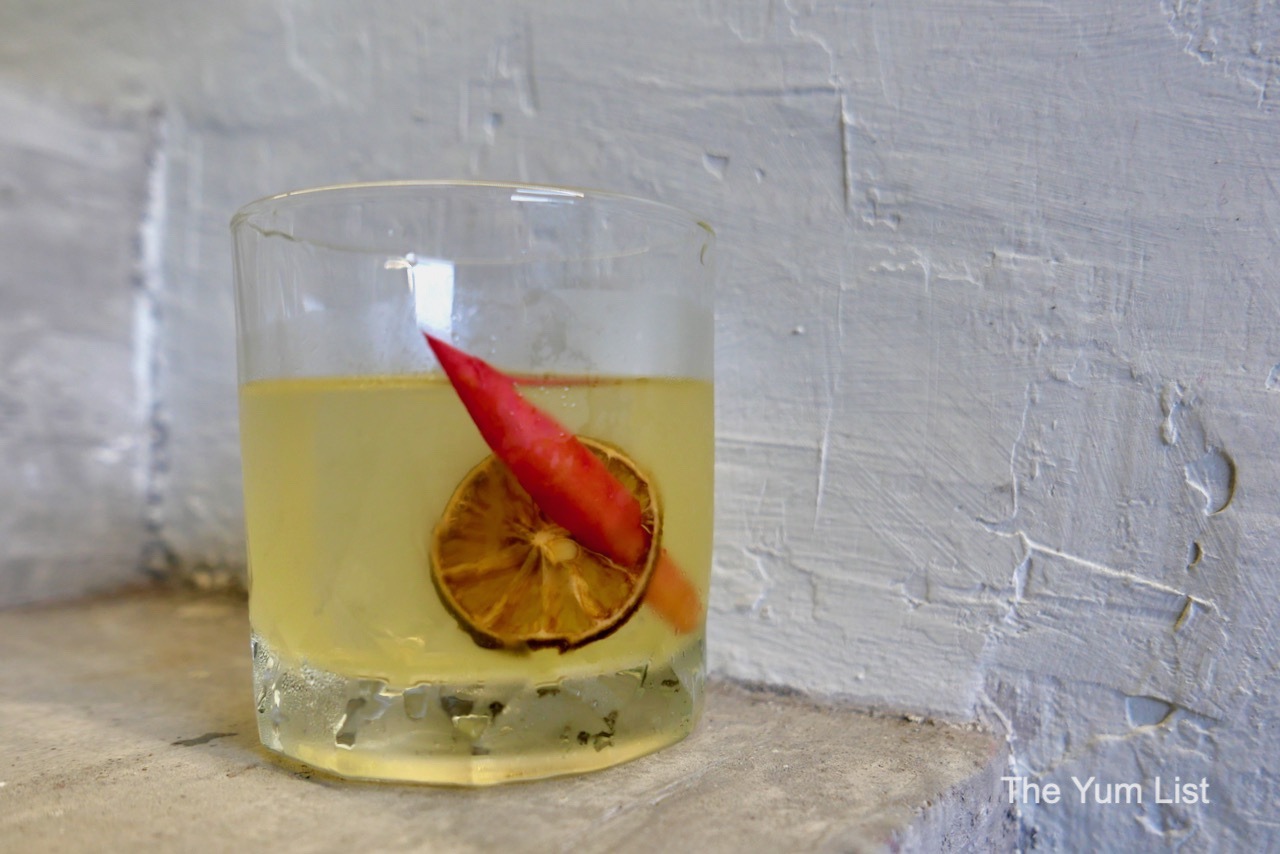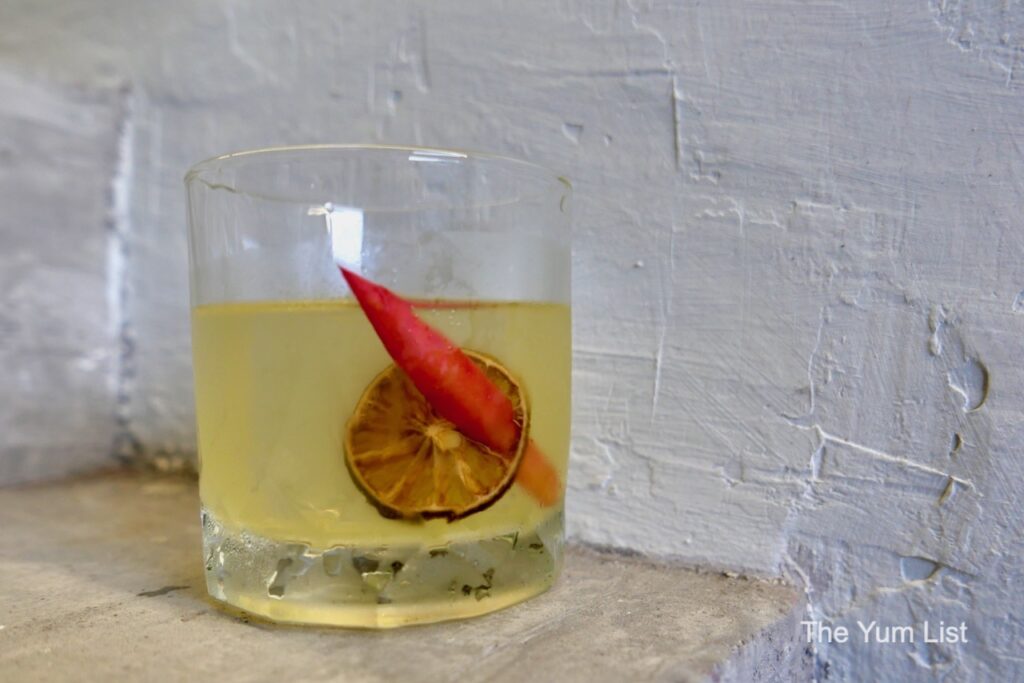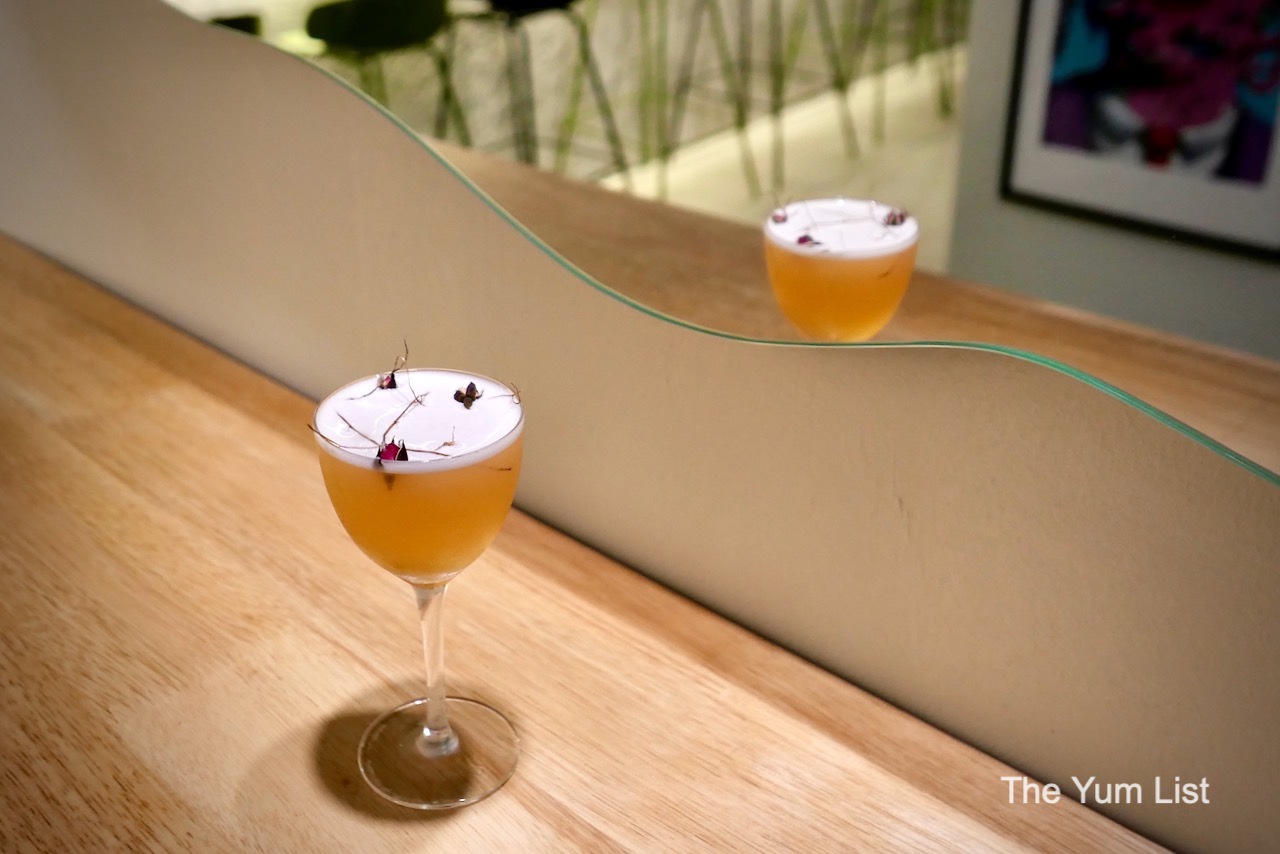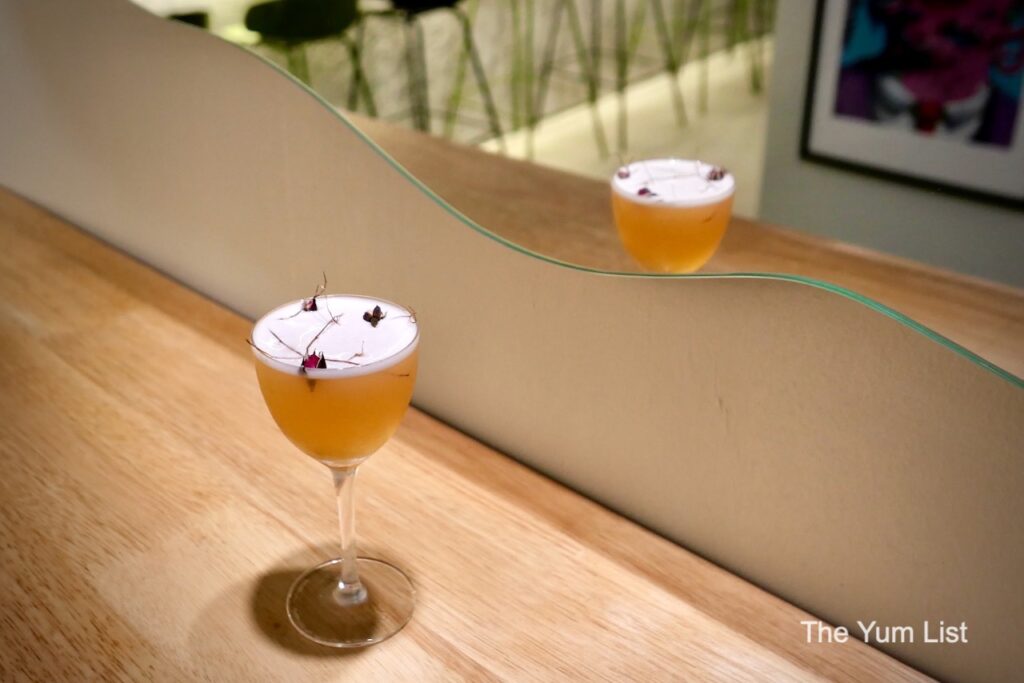 The drinks menu also offers seasonal craft beers, tequila, mezcal, gin and whisky. The natural wines originate from Italy, Spain, France and Australia, with a glass of house red or white priced at RM30 per glass. Coming soon to the list will be Domaine de Majas from France, which is a fruit and fresh drop that goes well with just about any food you order.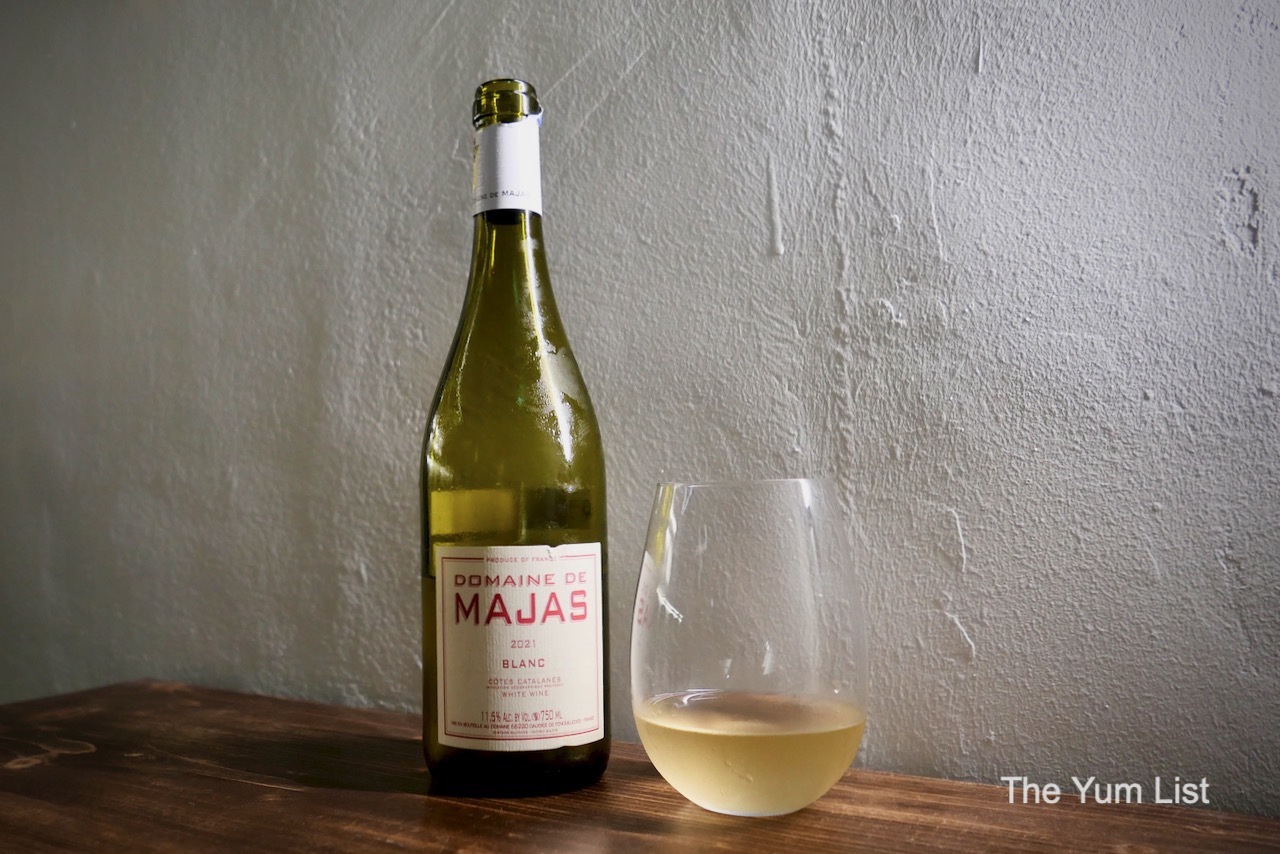 Reasons to visit Stretch: It's always so great to support a new business, then when you discover how delicious everything they make is, it's also incredibly easy! Entering through the downstairs door and climbing the small staircase to enter Jian and the team's vision is an absolute pleasure, and this place will very quickly become a regular hangout for many. Matt enjoyed the perfectly portioned pizzas with the natural wines on offer, while Monica found the salted and fried mushrooms hard to go past. We both wait with great anticipation for upcoming gin nights and other innovations coming out of the kitchen very soon.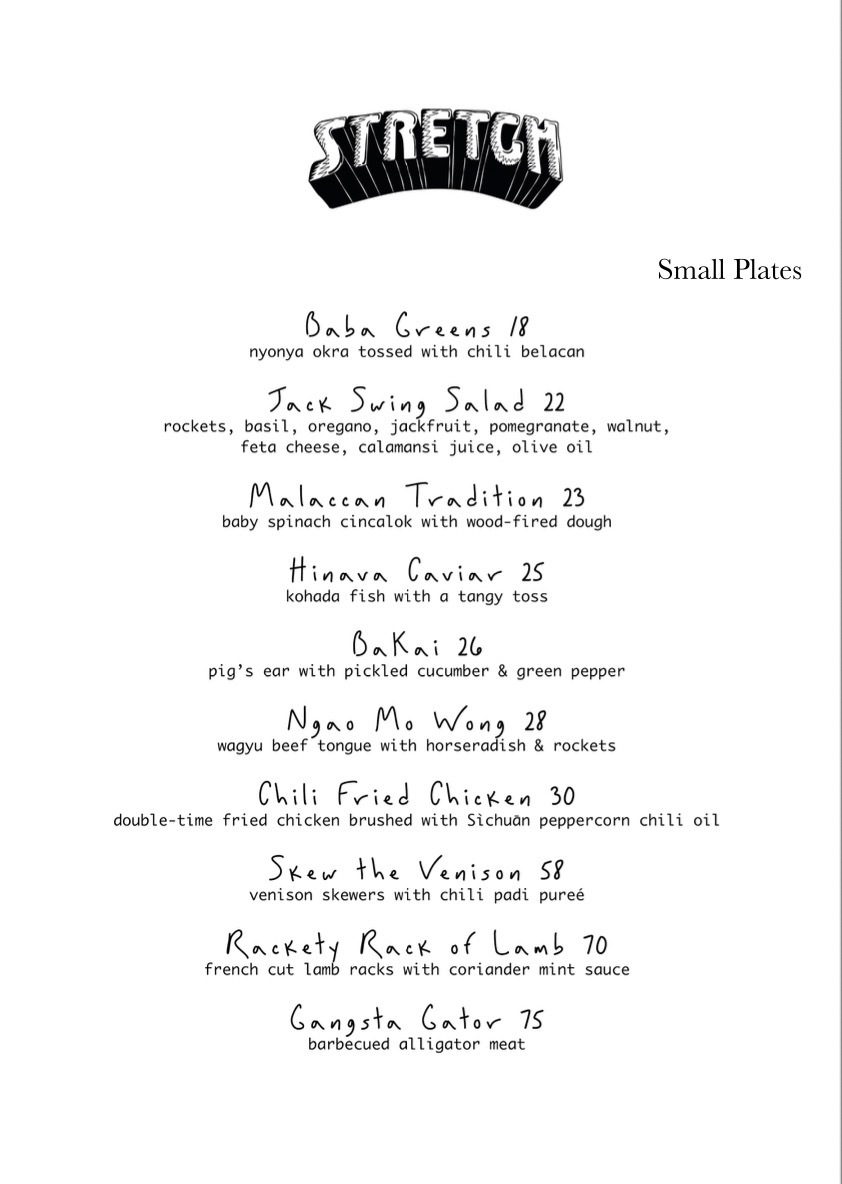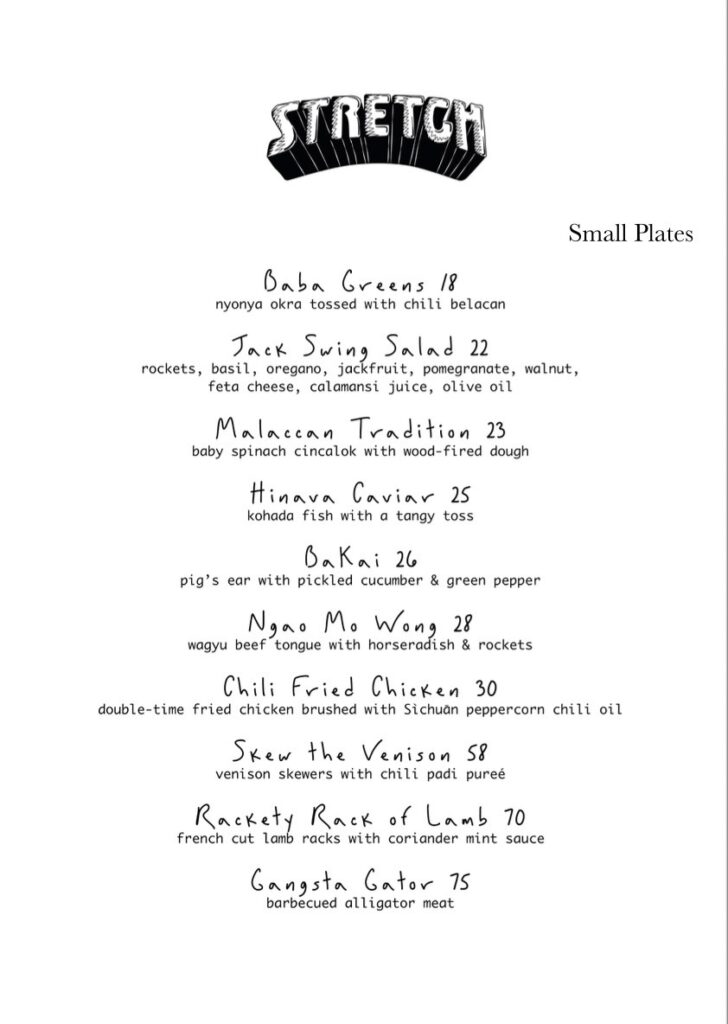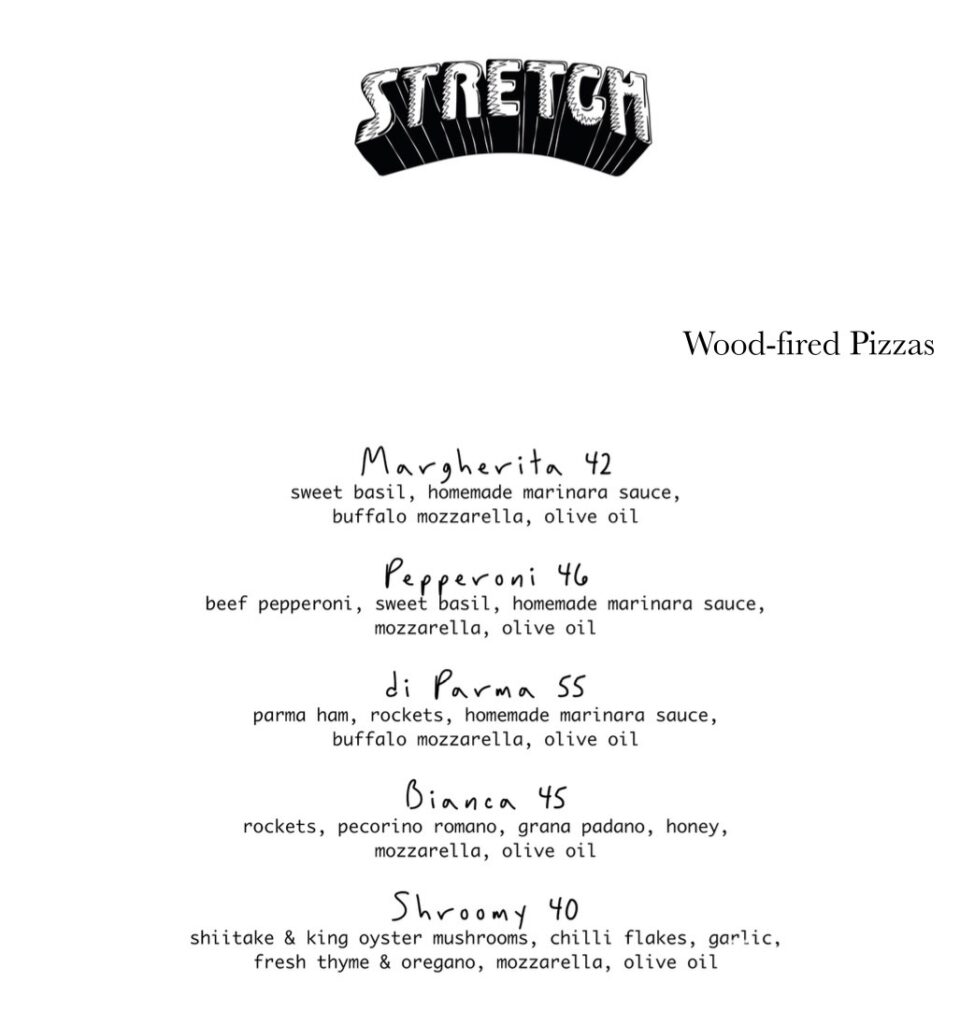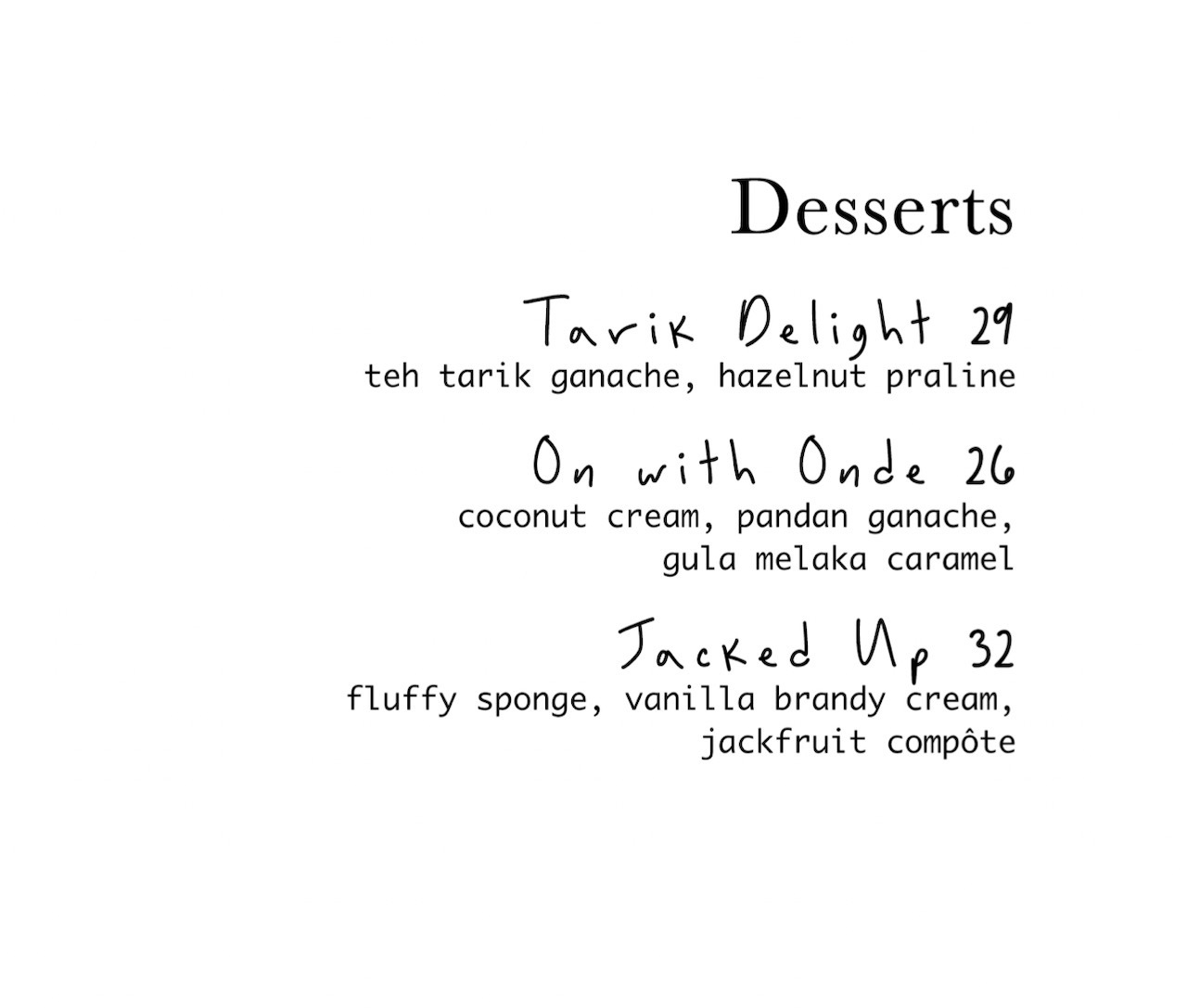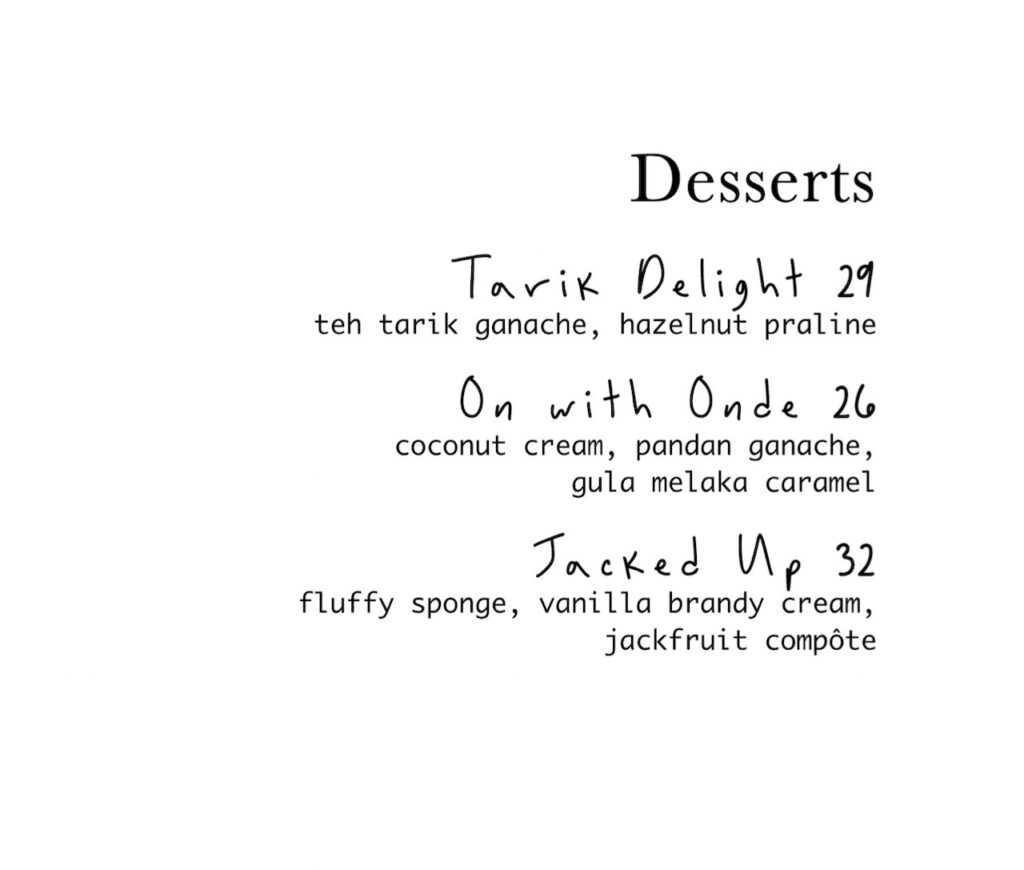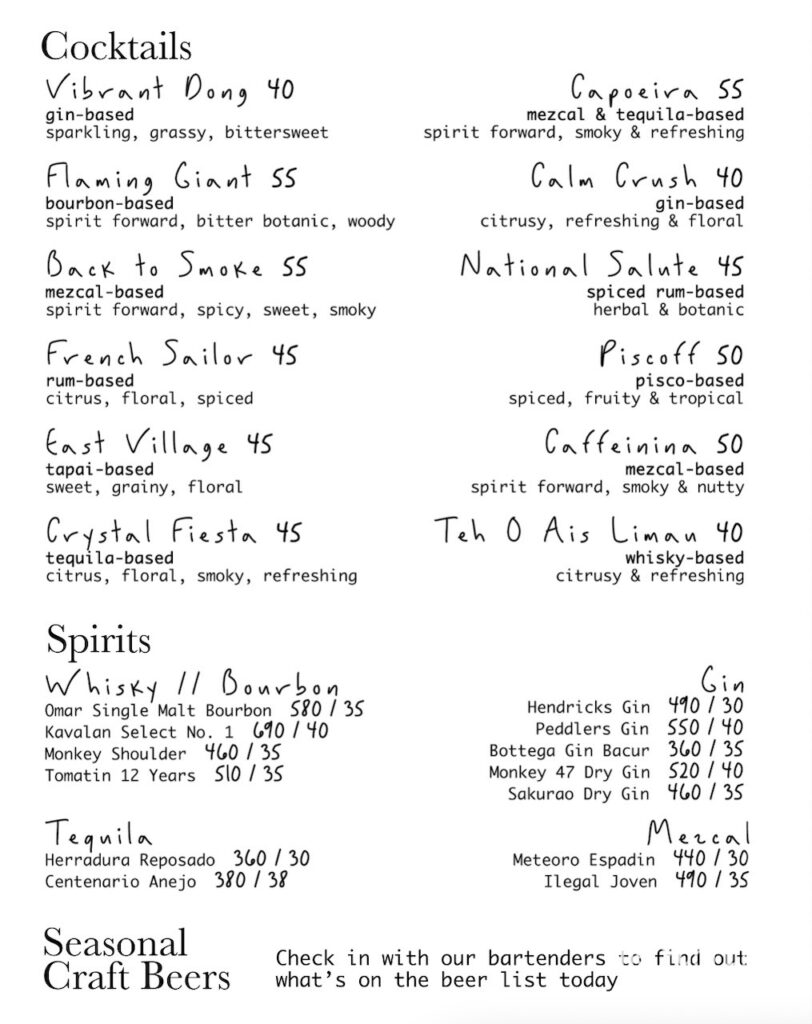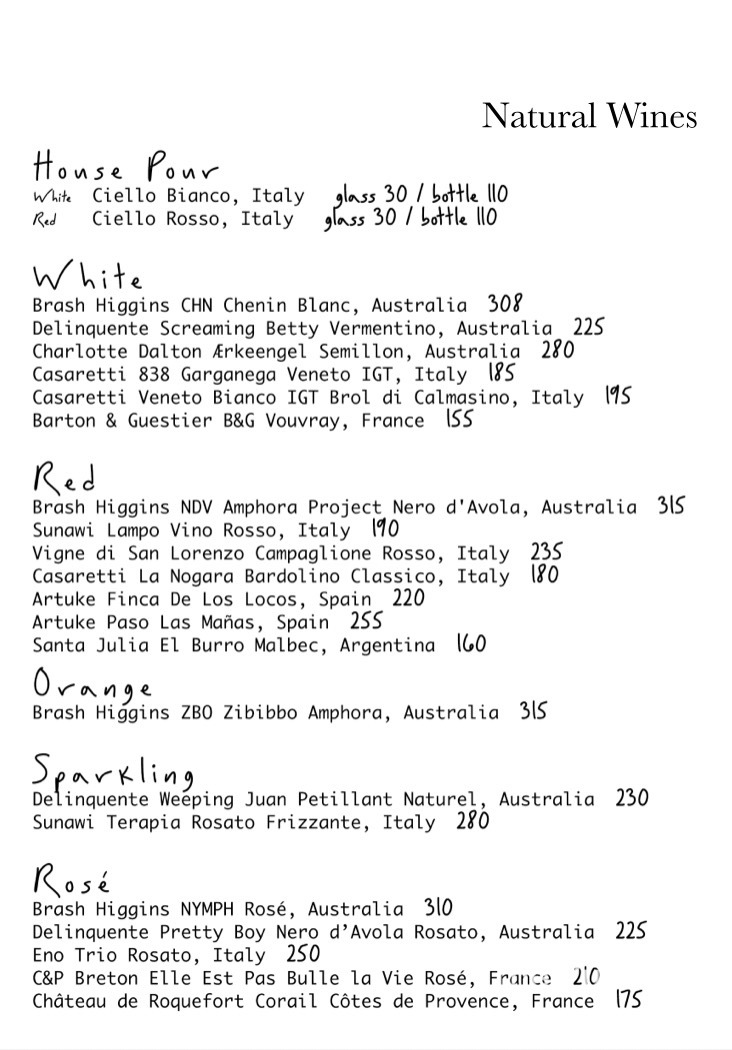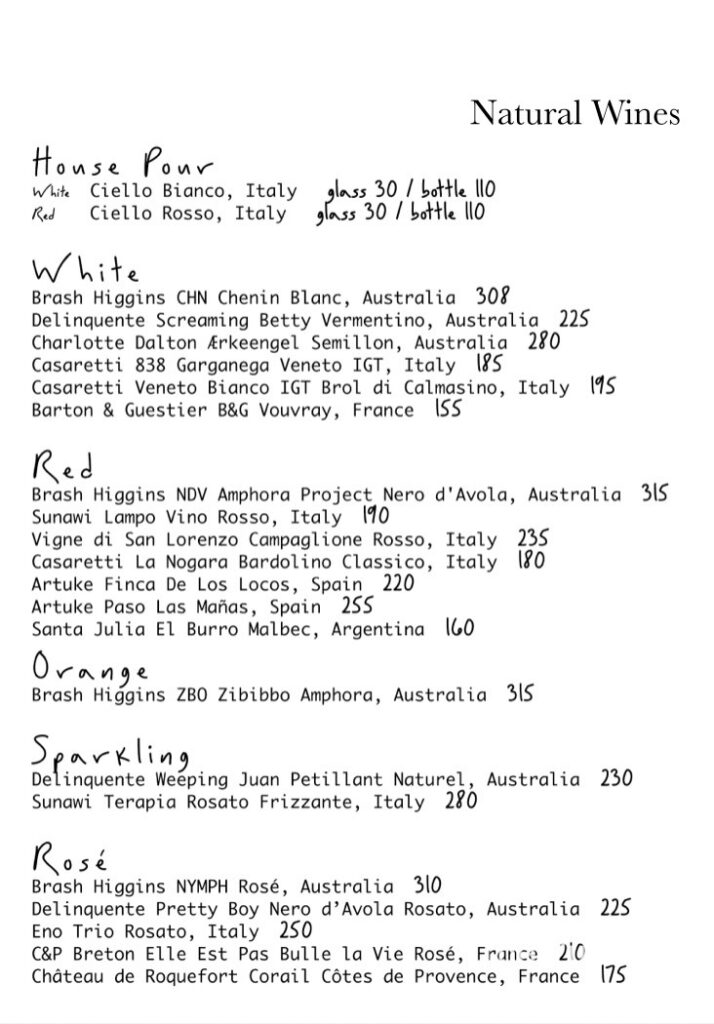 Stretch Eatery
23A, Jalan SS 14/2, Ss 14,
47500 Subang Jaya, Selangor, Malaysia
+6 03 5611 7187
Instagram
Stretch Eatery Opening Hours
Tuesday – Sunday: 5:00 pm – 12:00 am
Closed Mondays
Find more pizza restaurants in KL here, more on natural wine here, and stay up-to-date on the latest happenings in KL's food and beverage scene here and here.