Best Day Out in Cagliari
Monica Tindall
When you want to maximise your time in a new city, a local travel guide can be invaluable. I am not a fan of group tours, so would never sign up for a tour-bus type arrangement. However, I was fortunate to connect with Monica from Sardinia Experiential, who was able to customise the best day out in Cagliari – seriously! Monica took into account all of our loves – good food, great wine, culture and the beautiful outdoors – and curated an itinerary that was both highly enjoyable and informative.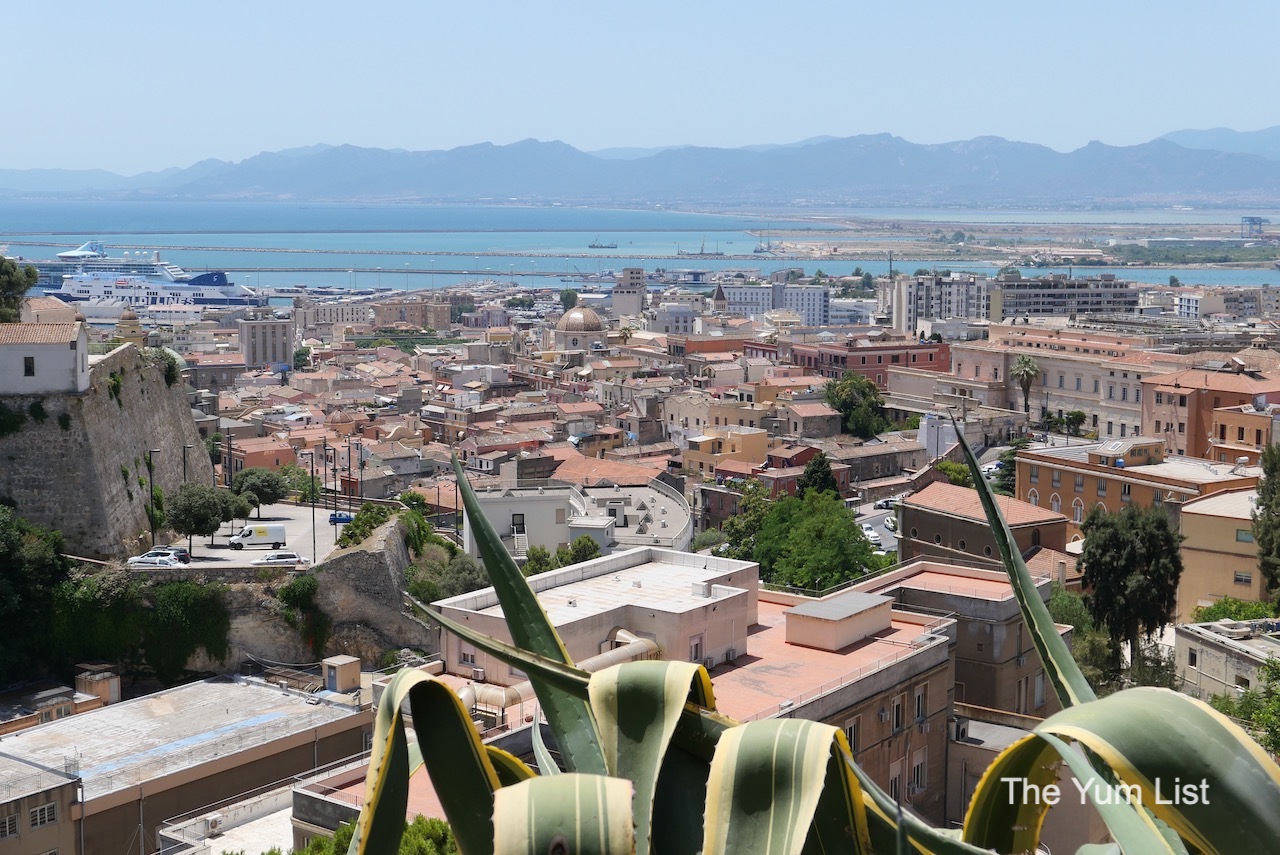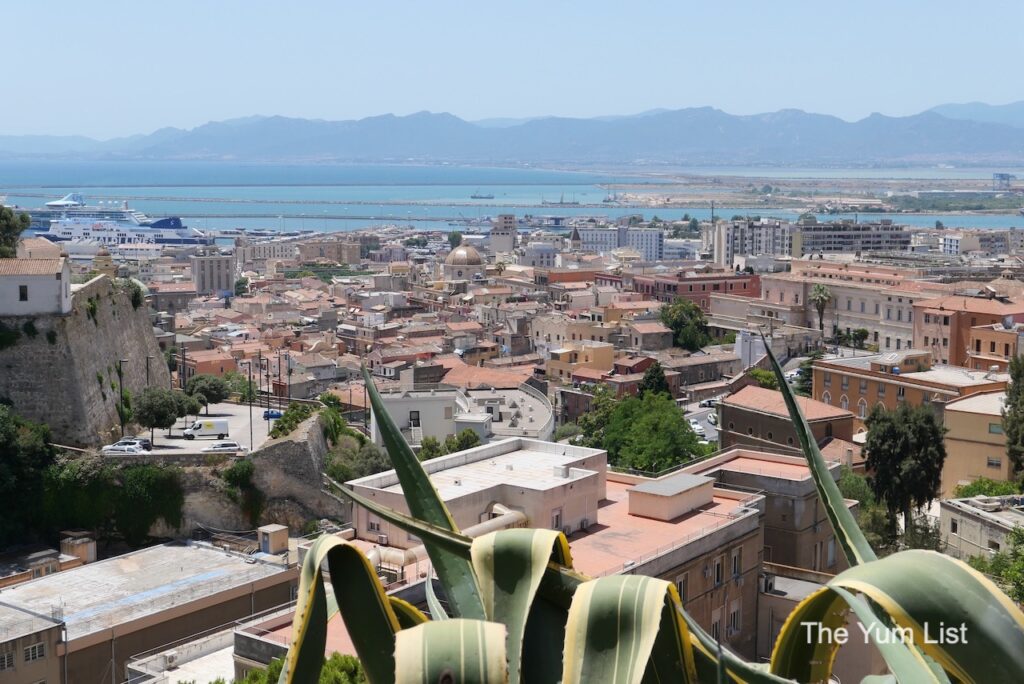 Best Day Out in Cagliari
Travel Experience Designer
Monica Sotgiu is a travel experience designer and founder of Sardinia Experiential. Living in Cagliari and loving to immerse herself in nature and culture, we couldn't have asked for a better guide. Additionally, her fluency in Italian and English assisted communication and ensured a top-notch day out. To get the best of all worlds, she divided our day into seeing the old city, experiencing nature, having lunch at one of Cagliari's hippest restaurants and an authentic Sardinian meal with a view!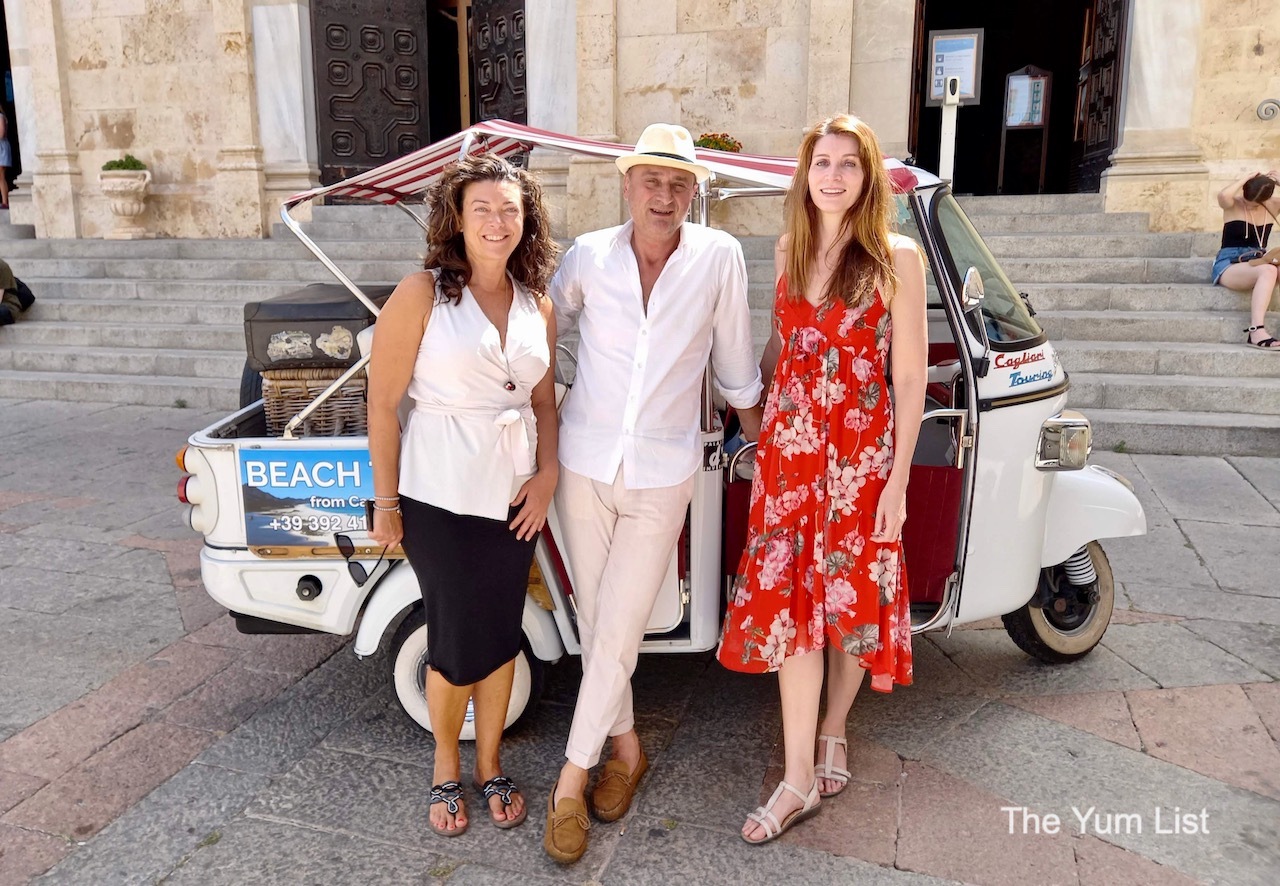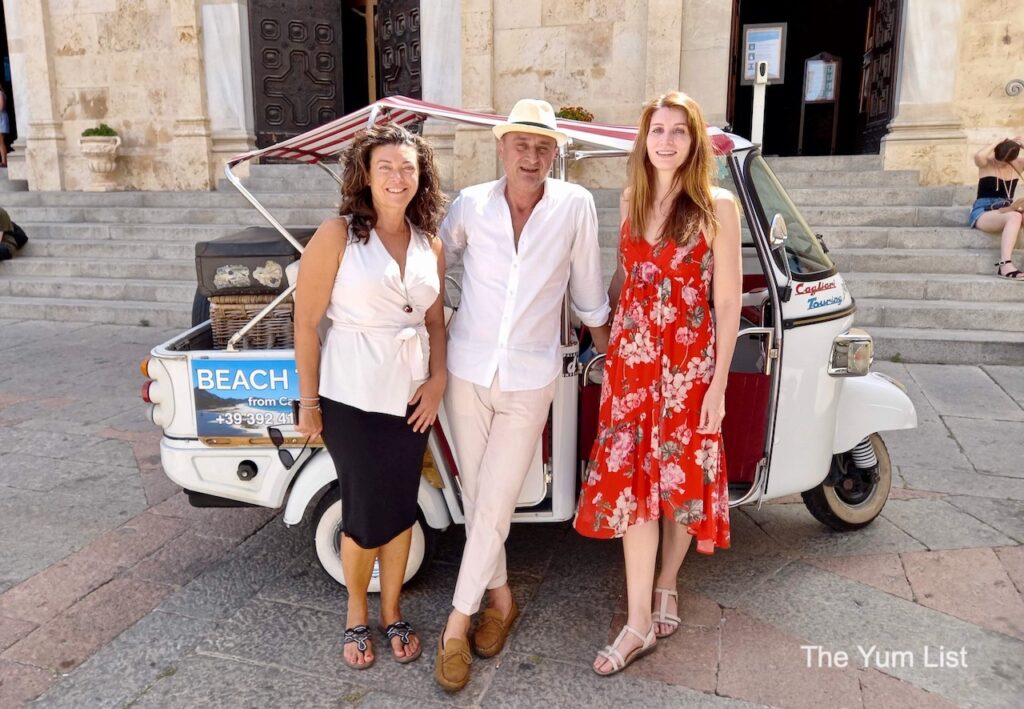 The capital of Sardinia, Cagliari, is known for its Art Nouveau architecture, culture, narrow cobblestone streets, charming eateries and as an entry point for many touring the Italian island. We're excited to see the city with Cagliari Touring in an ape Calessino – Sardinia's version of a motorised ricksha. This Italian three-wheeler with a convertible roof and space for a driver and up to three passengers is the perfect lightweight vehicle to navigate the city.
Claudio Dessì is our ape Calessino driver and guide. Inspired by the love for his city, he has been proudly bringing tourists to visit the historic centre of Cagliari for the past 12 years.
Claudio tells us that the ape Calessino, a comfortable and retró vehicle, was built by Piaggio in the 60s during the years of the "dolce vita." It was specially designed for the narrow streets and squares where no cars could pass in Capri and Ischia.
Claudio finds his work rewarding as he helps people from all over the globe discover the medieval city of Cagliari, built on the top of a large hill, full of breathtaking views and monuments. He enjoys making new friendships and sharing the history of his home. Claudio has become quite the personality in the tourist industry, featured in publications and television across Europe and involved in collaborations with the worlds of fashion and cinema.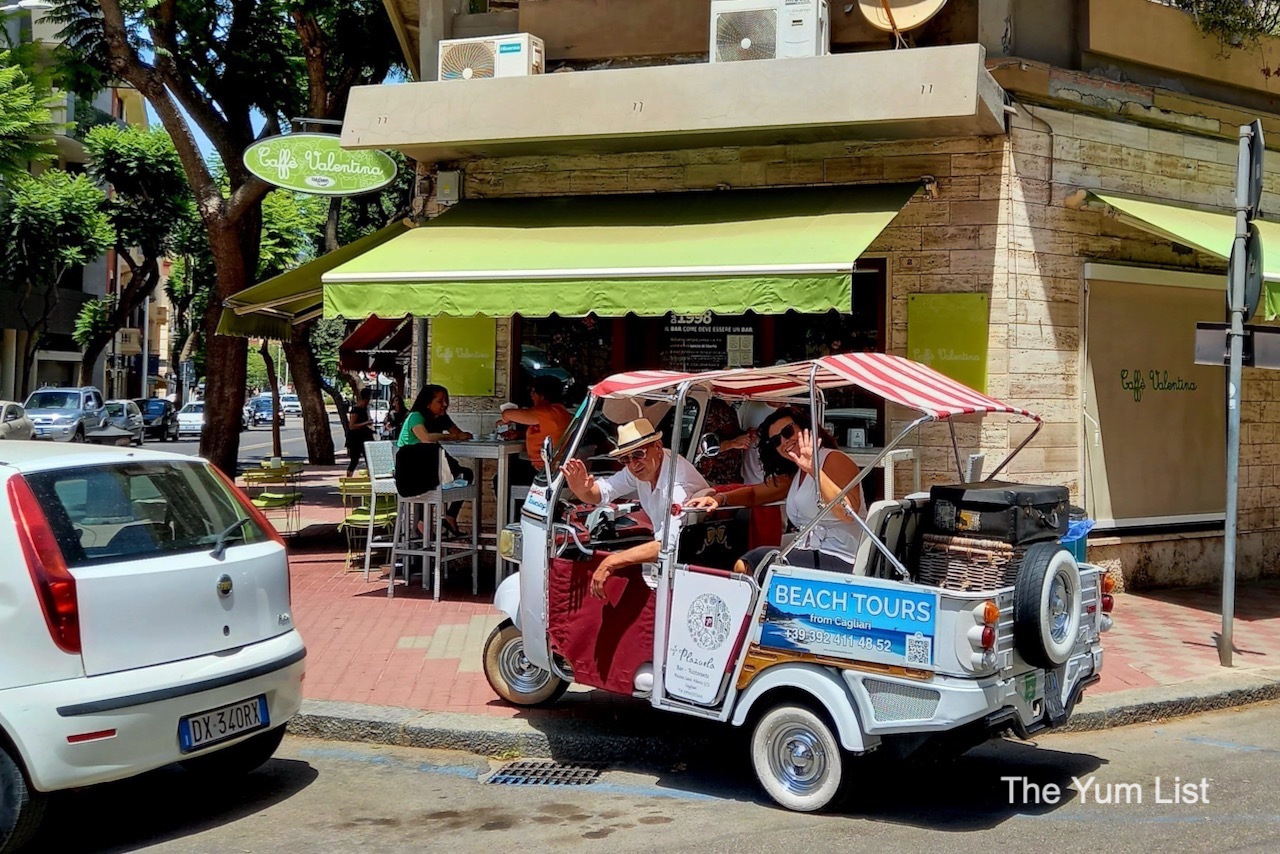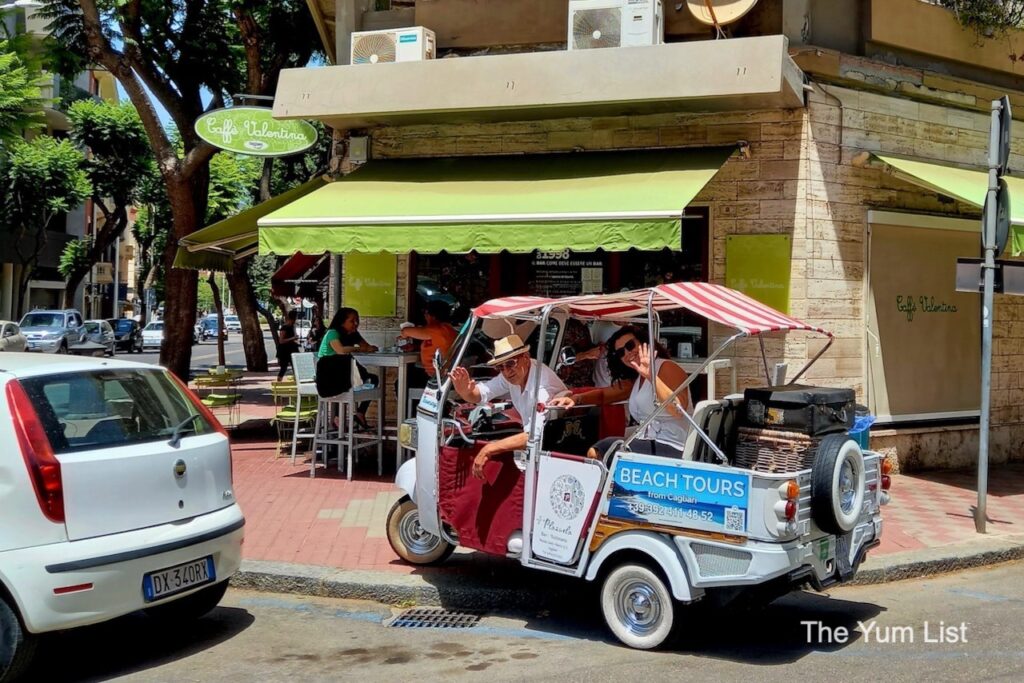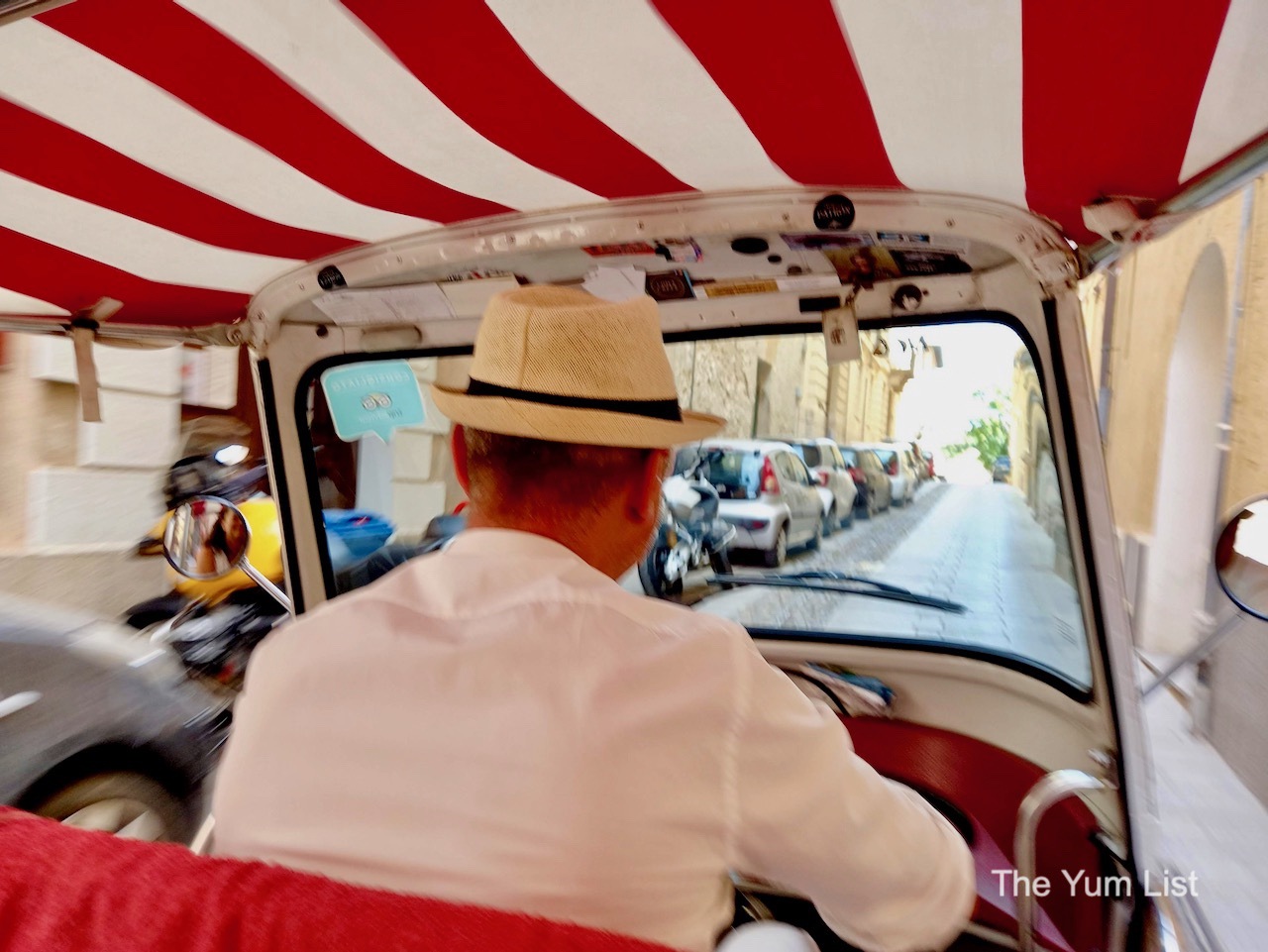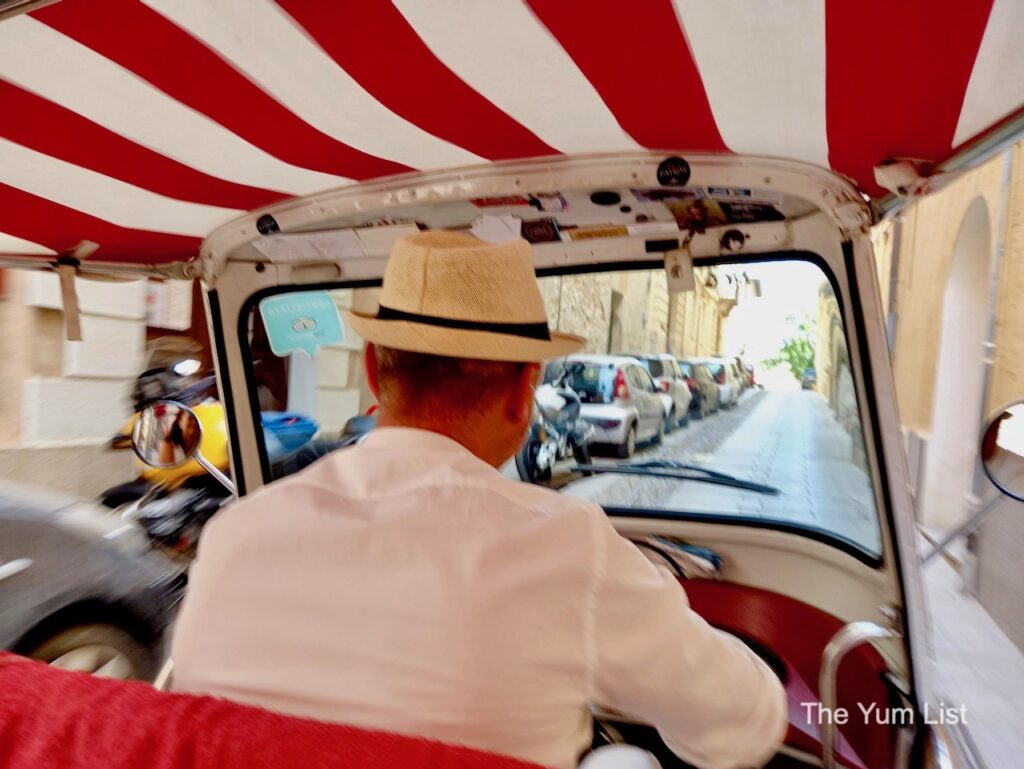 Villanova
The charming streets of Villanova with its pastel-hued houses and miscellany of boutiques, workshops and cafes is our first stop. In the summer, balconies are blooming with plants, a nod to the town's origins as a farmer's neighbourhood.
Piazza Garibaldi, the area's main square, is filled with historical buildings and is an excellent spot to start a relaxing day with a coffee. Here you'll also find a fine example of Gothic-Catalan architecture in San Giacomo Church, dating back to the 1300s. Inside there are artifacts from several ages, something to please history buffs for sure.
Also, in Villanova, we see San Domenico church and monastery, a vital location for Holy Week Rites in Cagliari. San Saturnino is the oldest church in the city and still operating today, Antico Caffè, was founded in 1838 and has been a meeting place for literates and scholars for nearly two centuries!
Of note for art lovers is EXMA. Taking its name from the building it's housed in, an old slaughterhouse, it's an important art centre for the city. The historic armoury building has also been converted into an art gallery, Polveriera – Galleria Comunale d'Arte – and is residence to a collection of modern art and an incredible library, shelving a good quantity of precious old books.
If shopping is more your thing, the principal streets of Via Garibaldi and Via Sulis are sure to empty your wallet.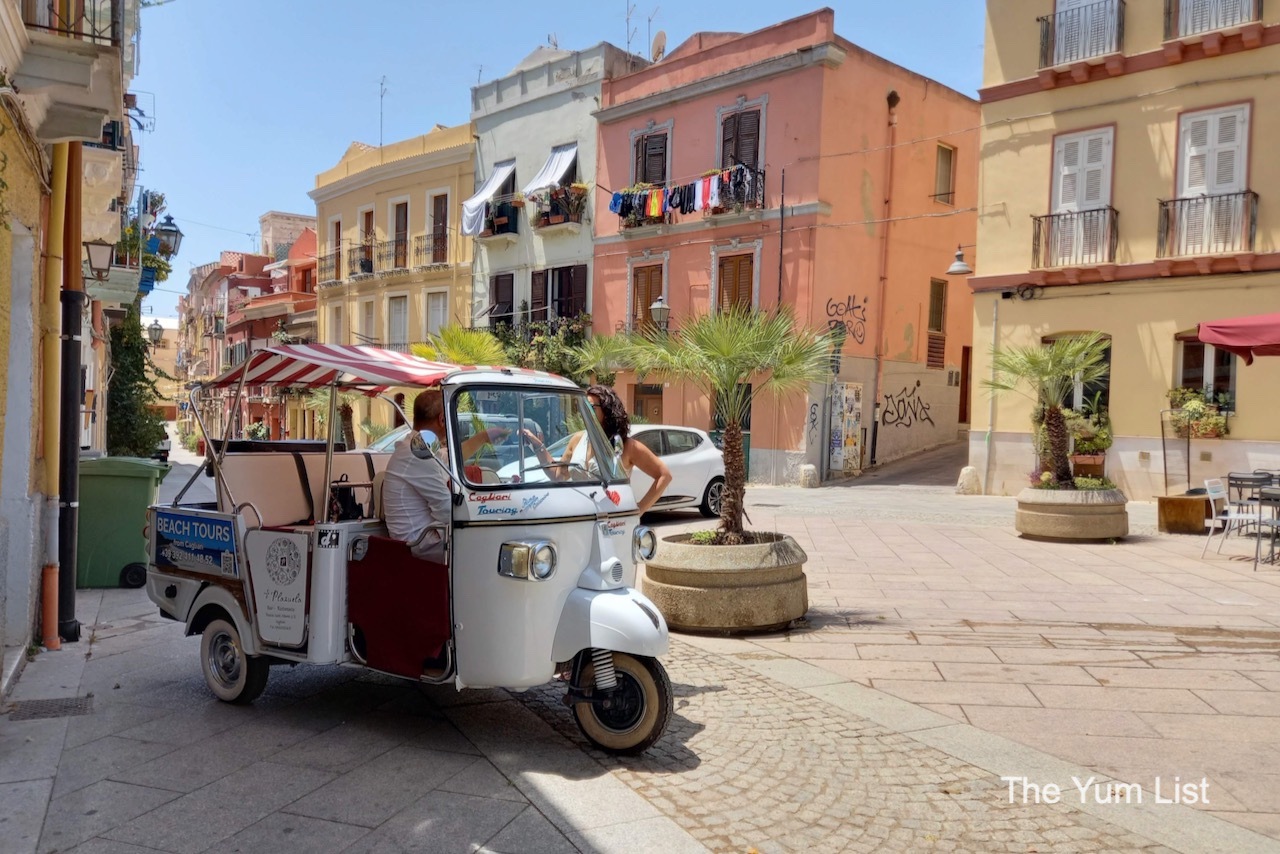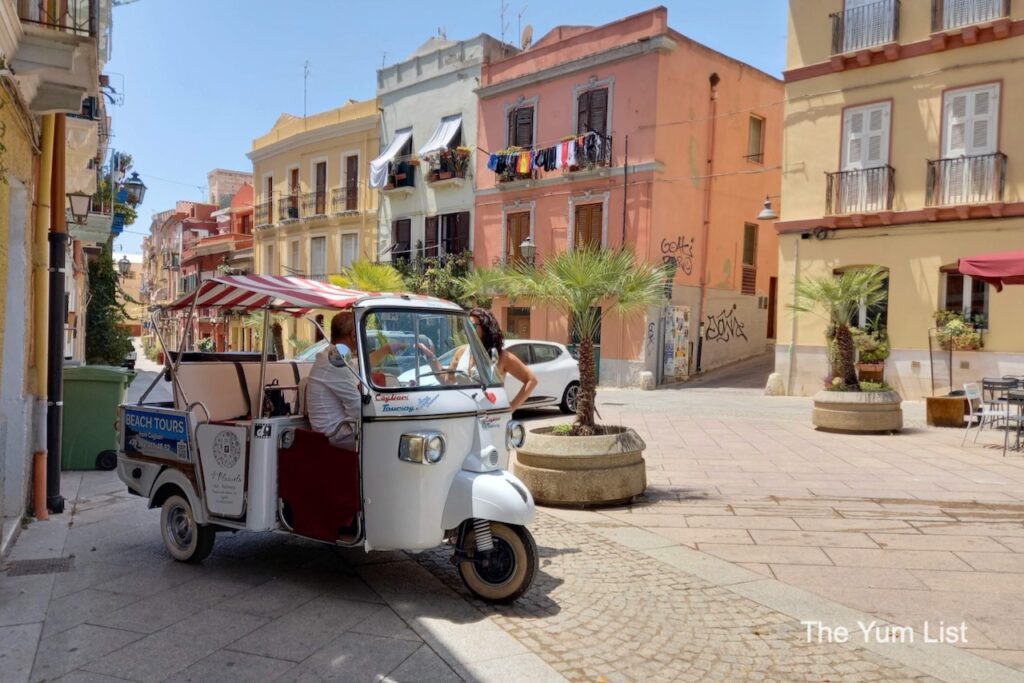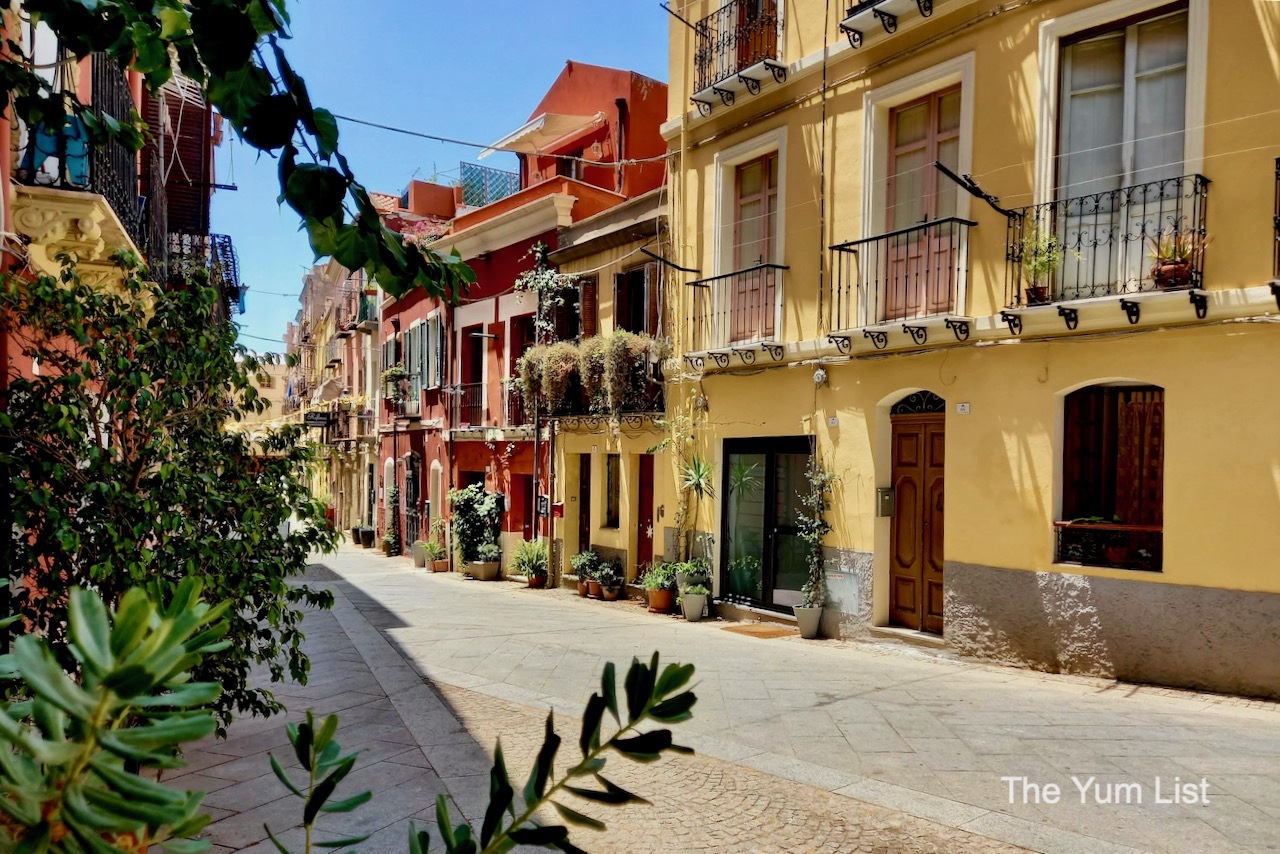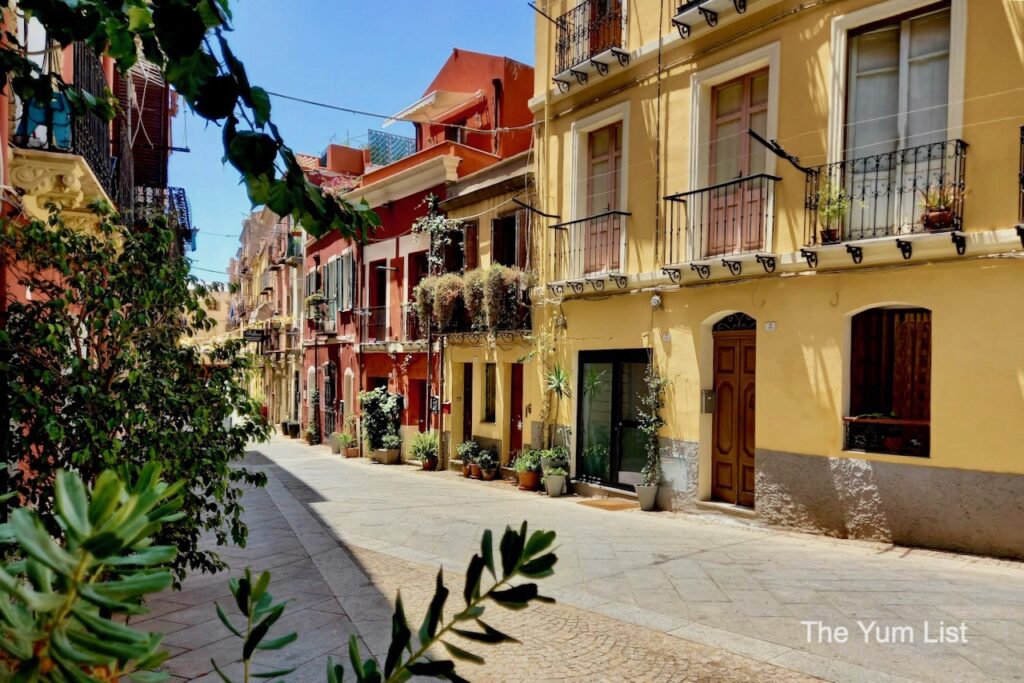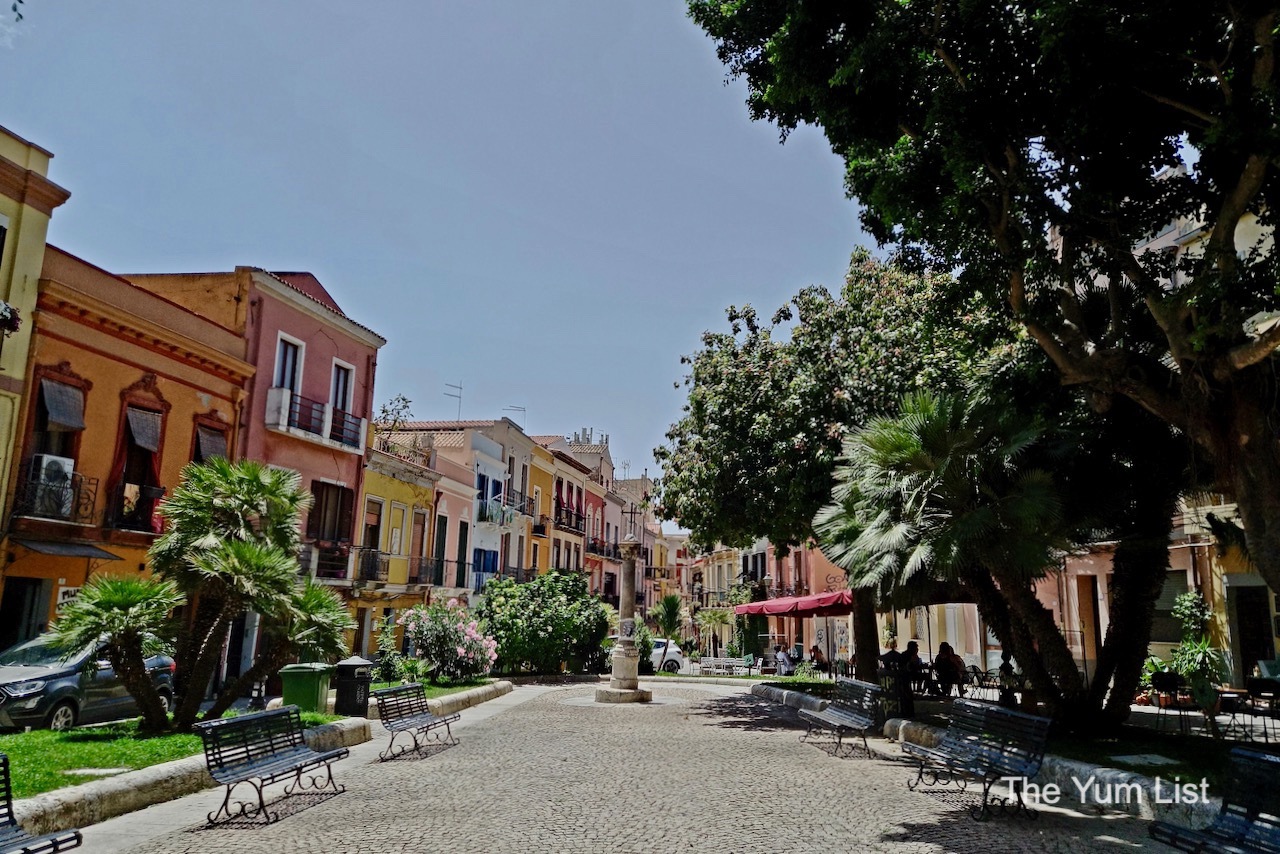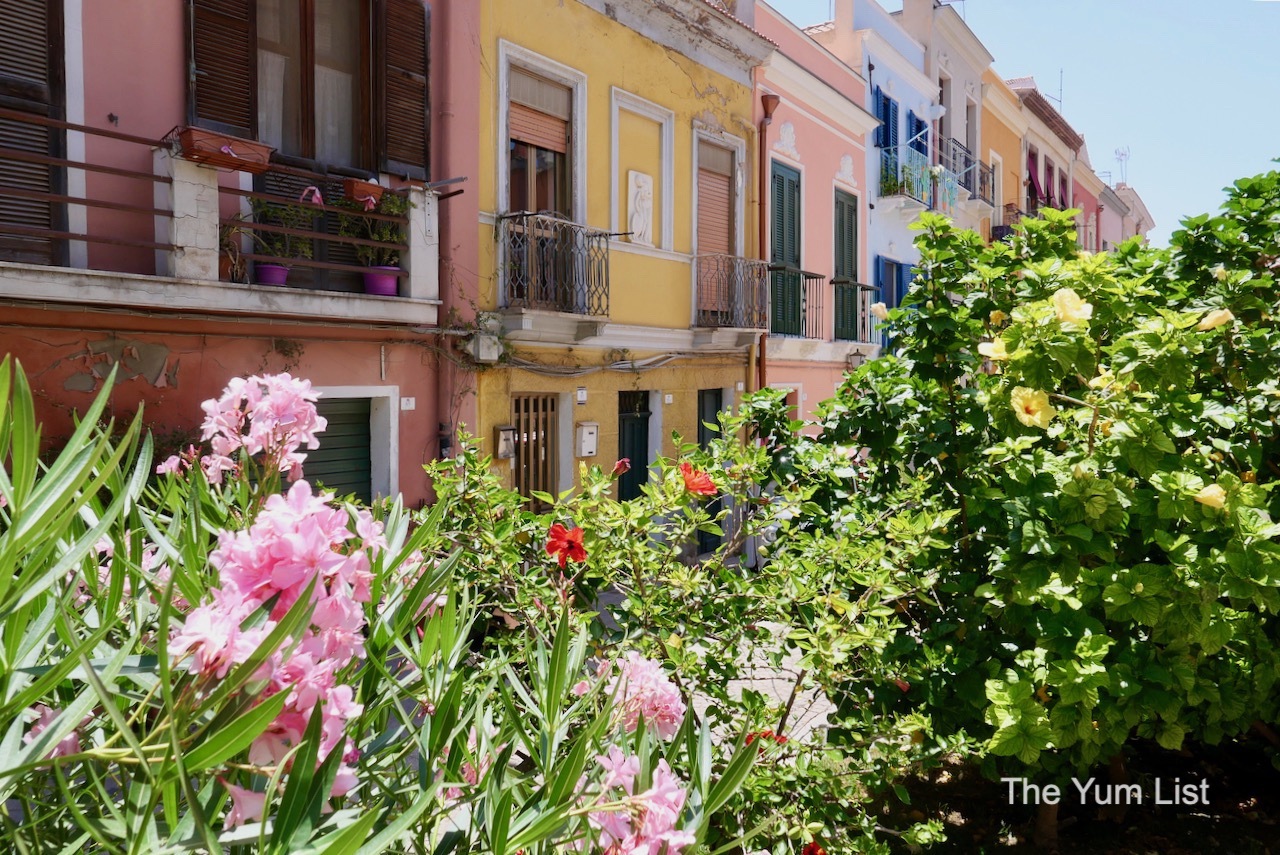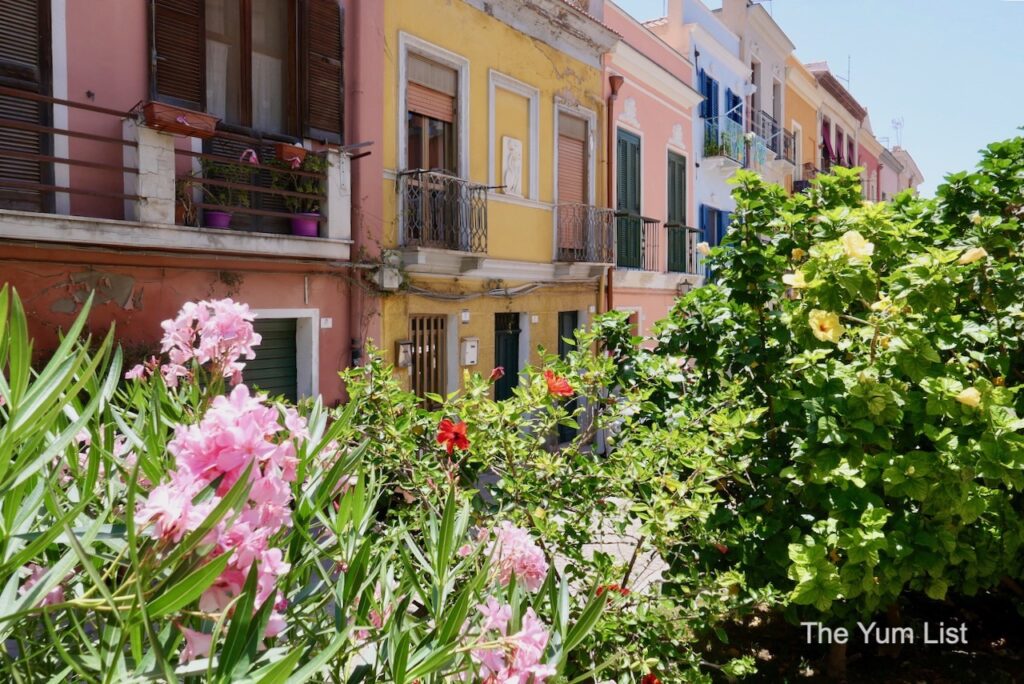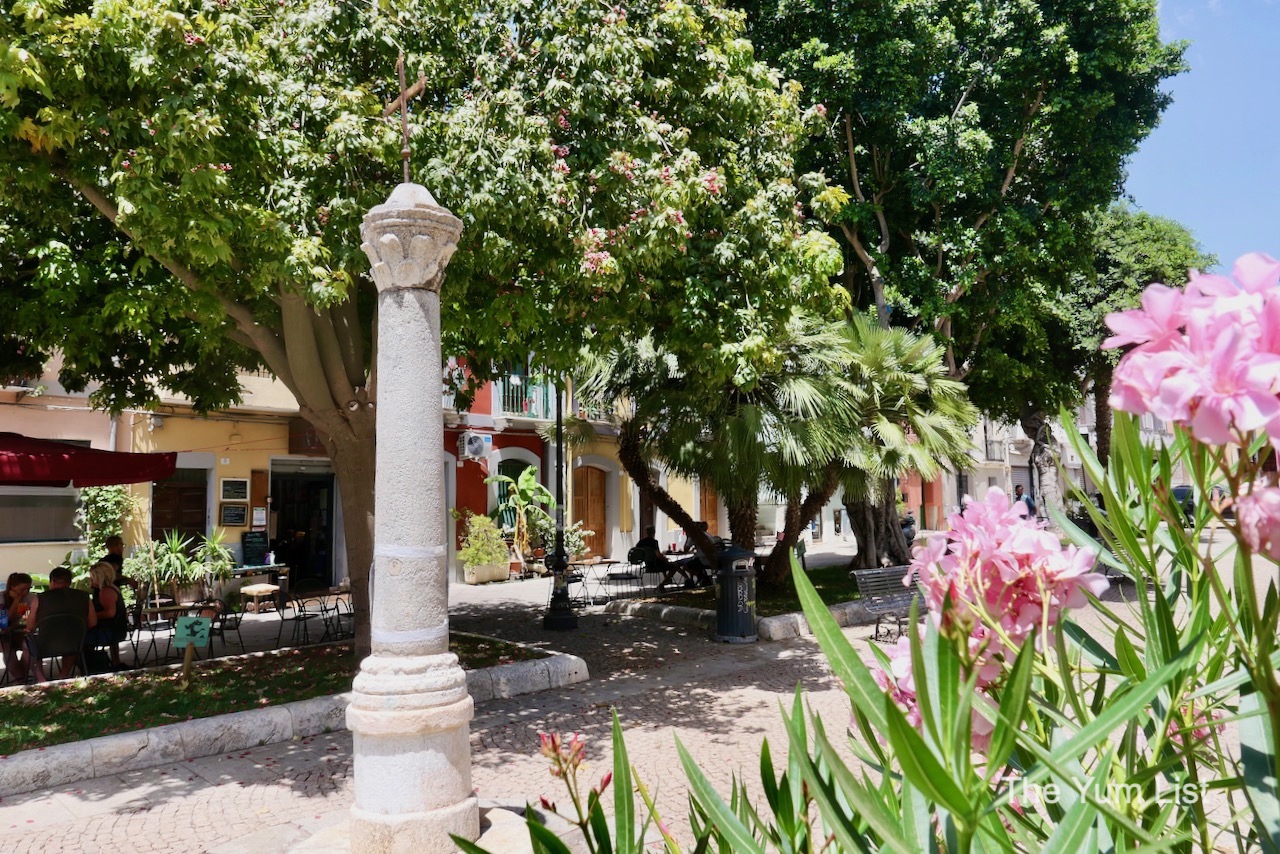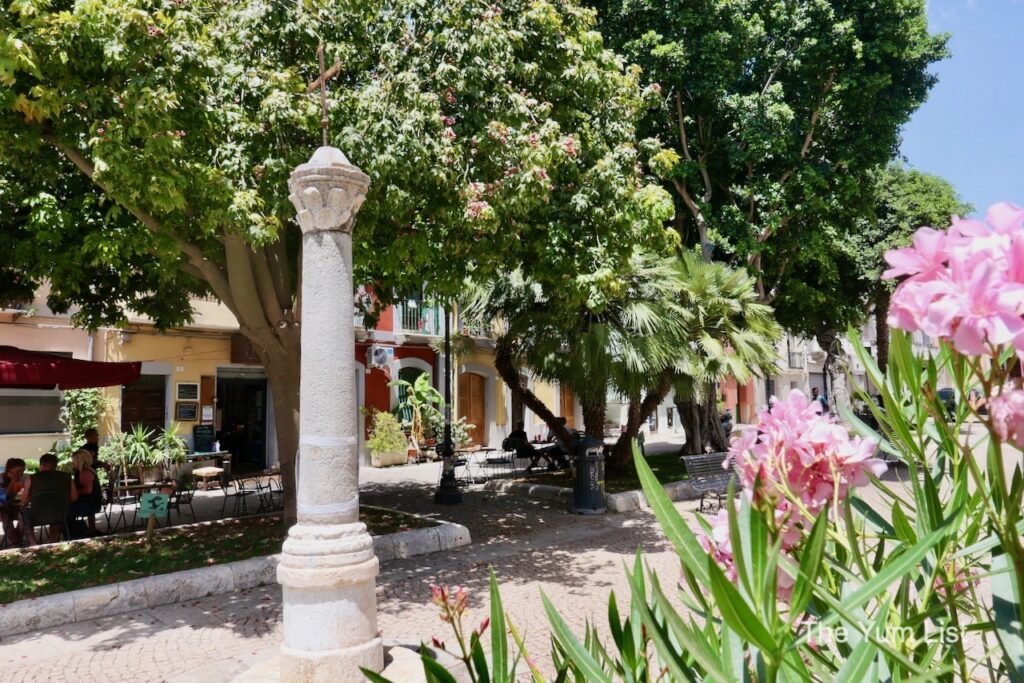 Stampace – Best Day Out in Cagliari
The centuries-old district of Stampace is next on our agenda. It unfurls from the rocky hillside Roman Amphitheatre, which has a view of the Orto Botanico gardens. Tigellio Villa, thermal springs and the underground Forum are other relics of note. Originally considered a merchant's district, it is still today filled with an international population and is one of the liveliest places in the city.
Something a little gorier to consider, Stampace is believed to be derived from Italian "stai in pace" (rest in peace). Supposedly, the Pisan executioners, at the time paid to kill anyone outside their homes after curfew (sunset), would recite the phrase before tossing the bodies over the walls of Castello!
Is it any wonder that there are so many churches in this city? It sounds like the people had a lot to repent! Look out for Sant'Efisio, San Michele and Sant'Anna churches, as well as Santa Restituta's Crypt, for more insight into local history.
The pedestrian street of Corso Vittorio Emanuele, Piazza Yenne and Piazza del Carmine all offer a chance to observe where locals hang out. The first is one of the most popular nightlife areas, while the latter is a little more relaxed. Stampace is a place we note to return to for its collection of restaurants, cafes and bars.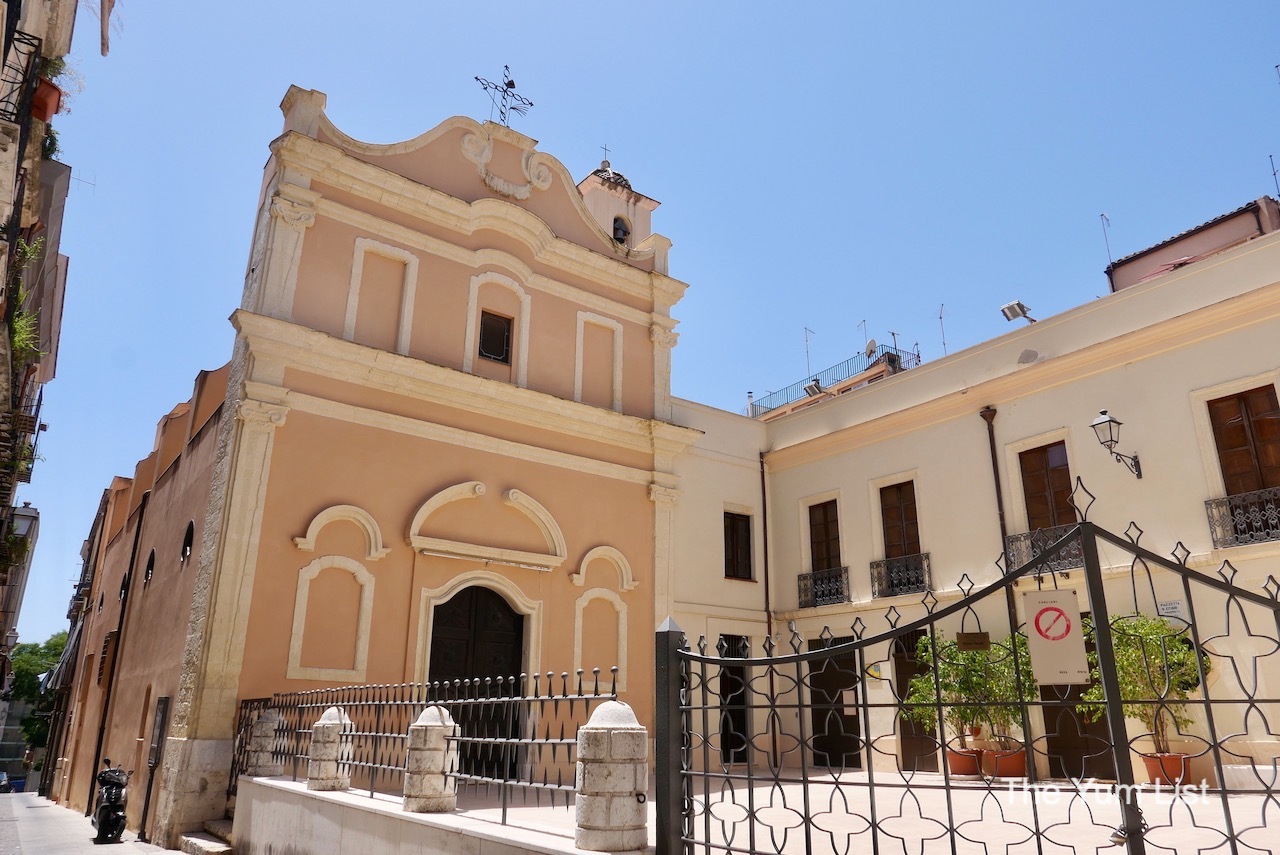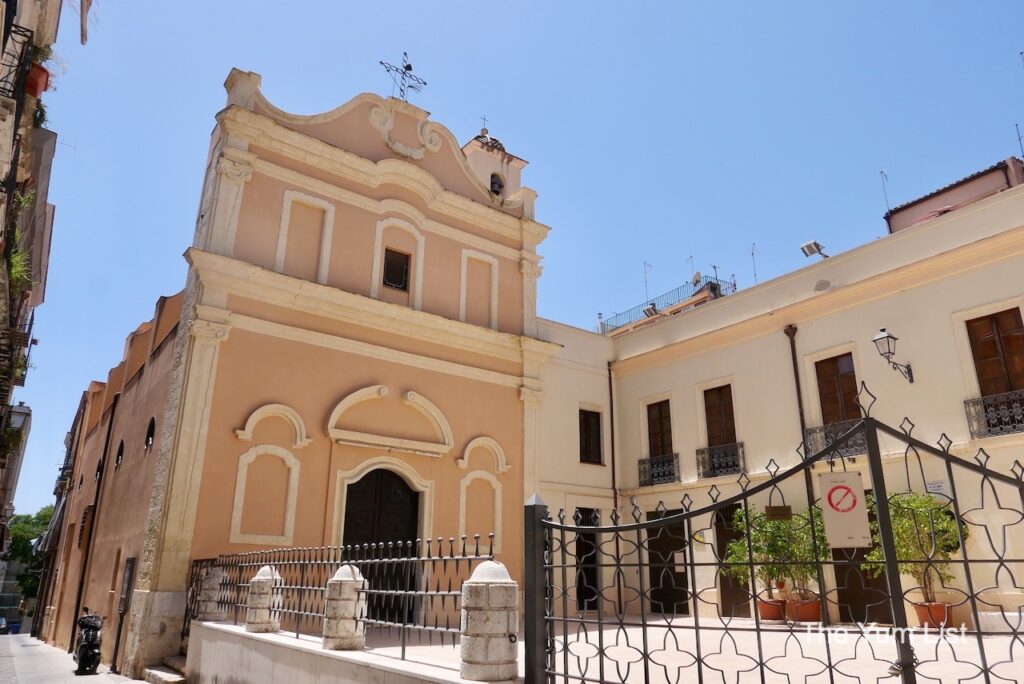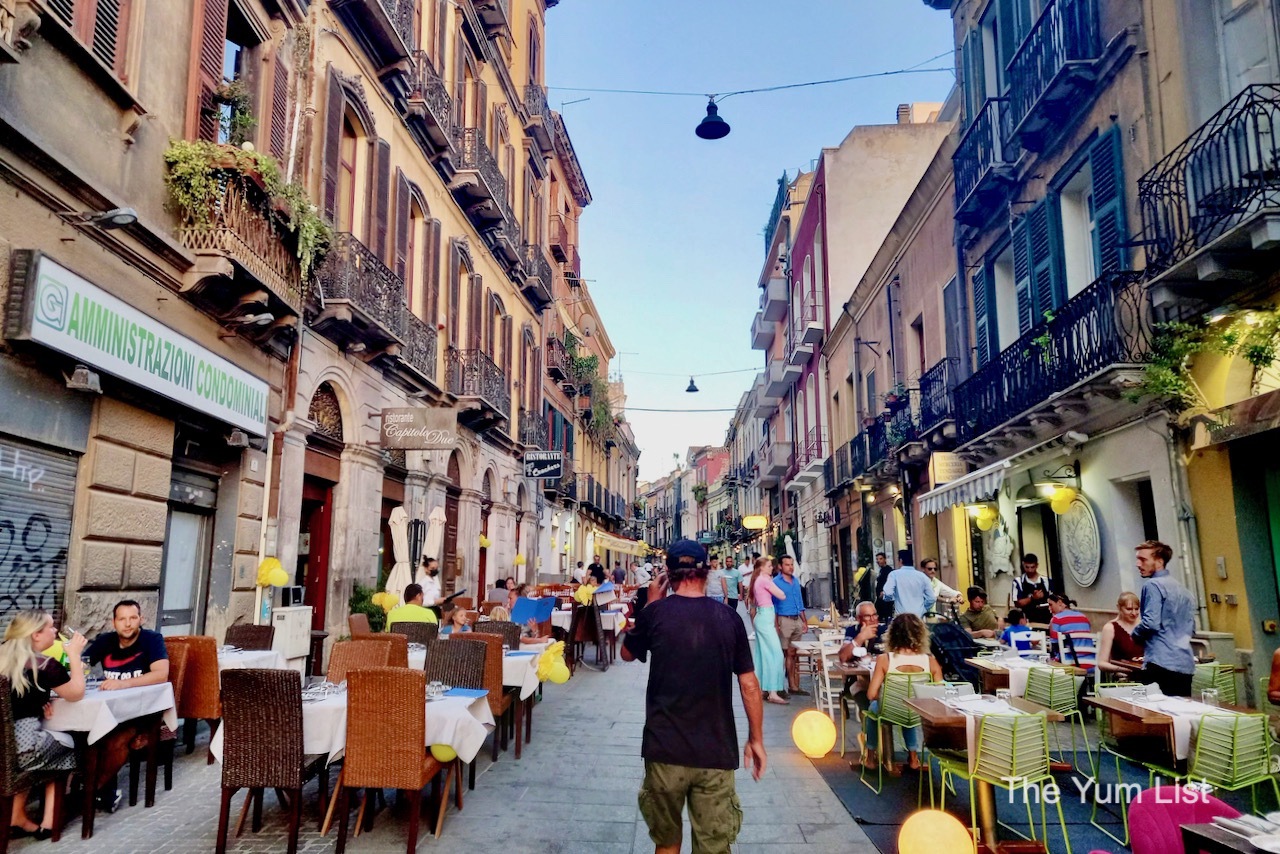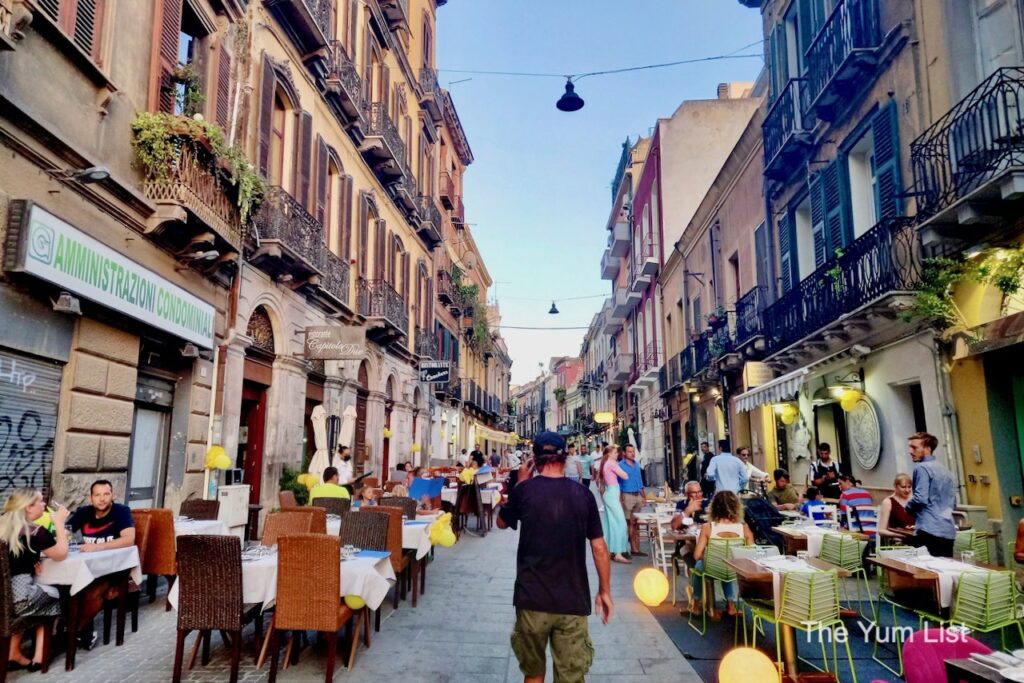 Castello
The oldest of Cagliari's historic districts, Castello is appropriately located on top of the hill, once being the home to the nobility of the city. To enter the district, you must pass through the ancient doors. Although not visible today, the area was separated from the rest by defensive walls.
Historical architecture, museums and churches are in abundance here. Of note are the Archeological Museum of Cagliari, Porta Cristina, Cagliari Cathedral and Bell Tower, Cathedral Museum, Viceroy's Palace, Palazzo Belgrano (university headquarters), Palazzo di Città and Piazza Carlo Alberto.
Great views can be captured from Torre di San Pancrazio and Torre dell' Elefante, the tallest points in the city, and Santa Croce Bastion, the former Jewish area, also furnish visitors with a magnificent perspective looking down and across the townscape. The short climb to the panoramic terrace of Saint Remy Bastion also rewards a chance to take some beautiful pictures. And speaking of striking images, don't miss Cagliari's narrowest alley, suitably named Via Stretta (narrow street). This pedestrian-only street is filled with plants and curiosities. It's so slender not even our slim ape Calessino can enter!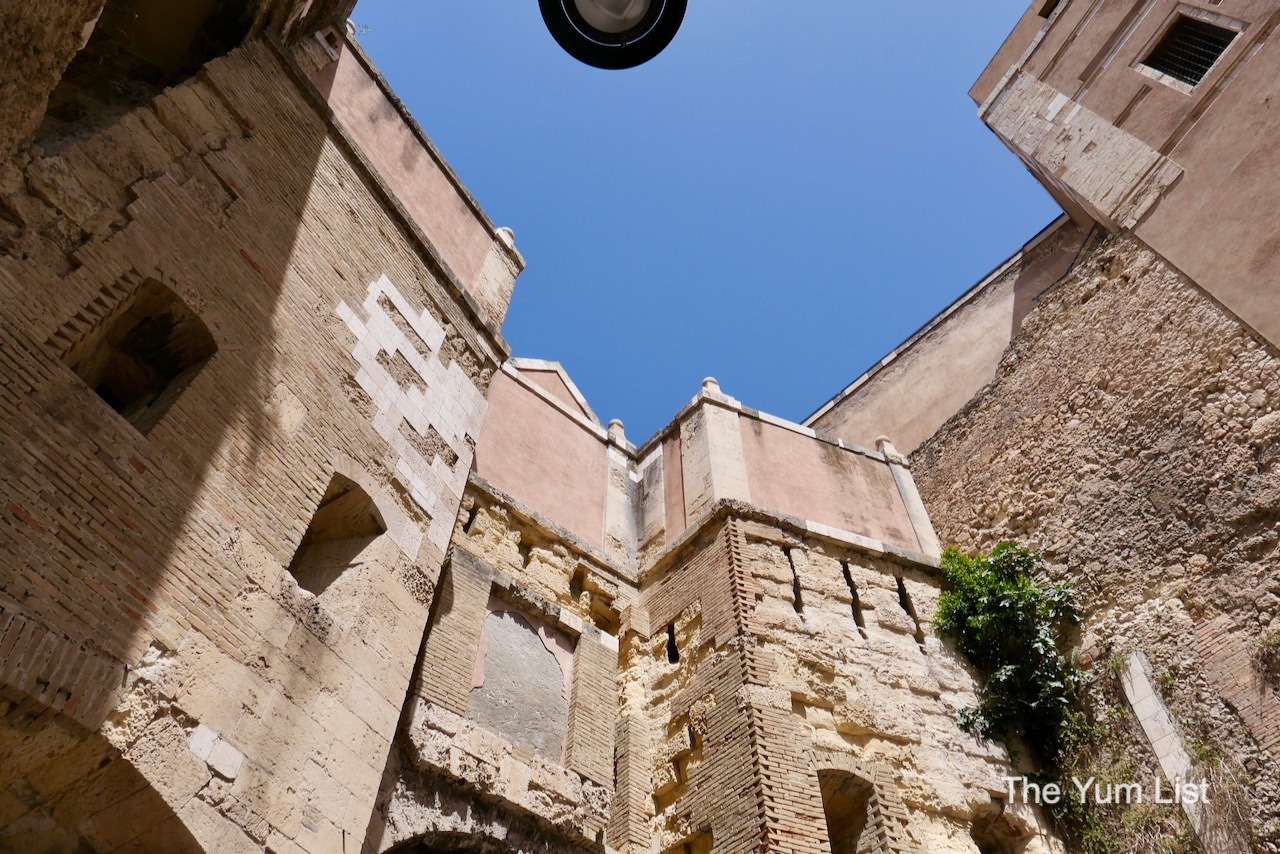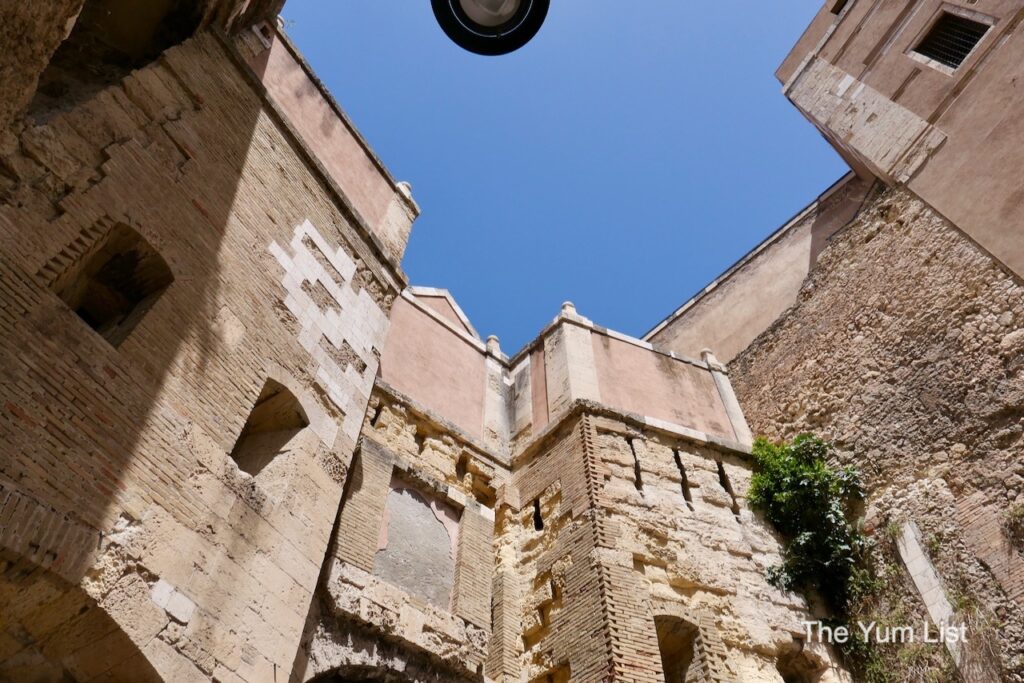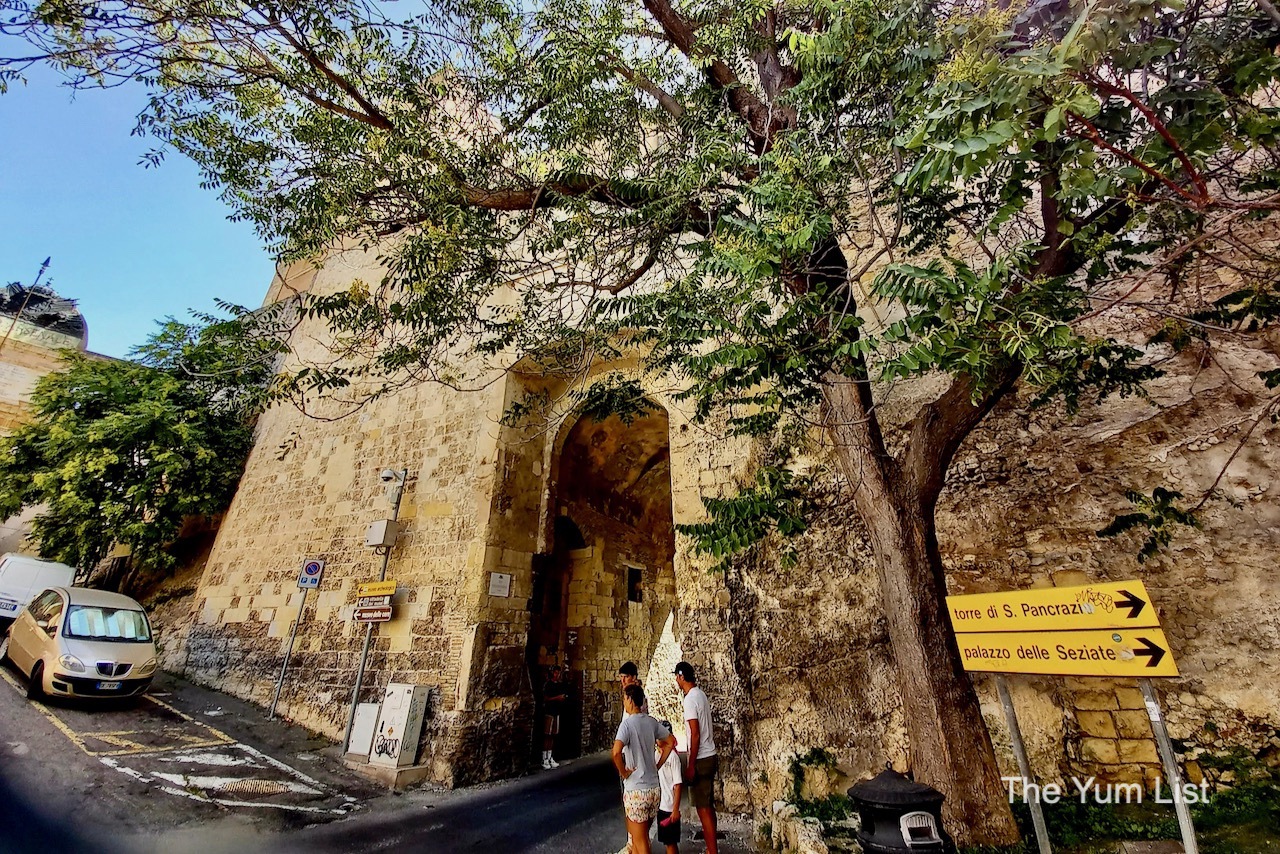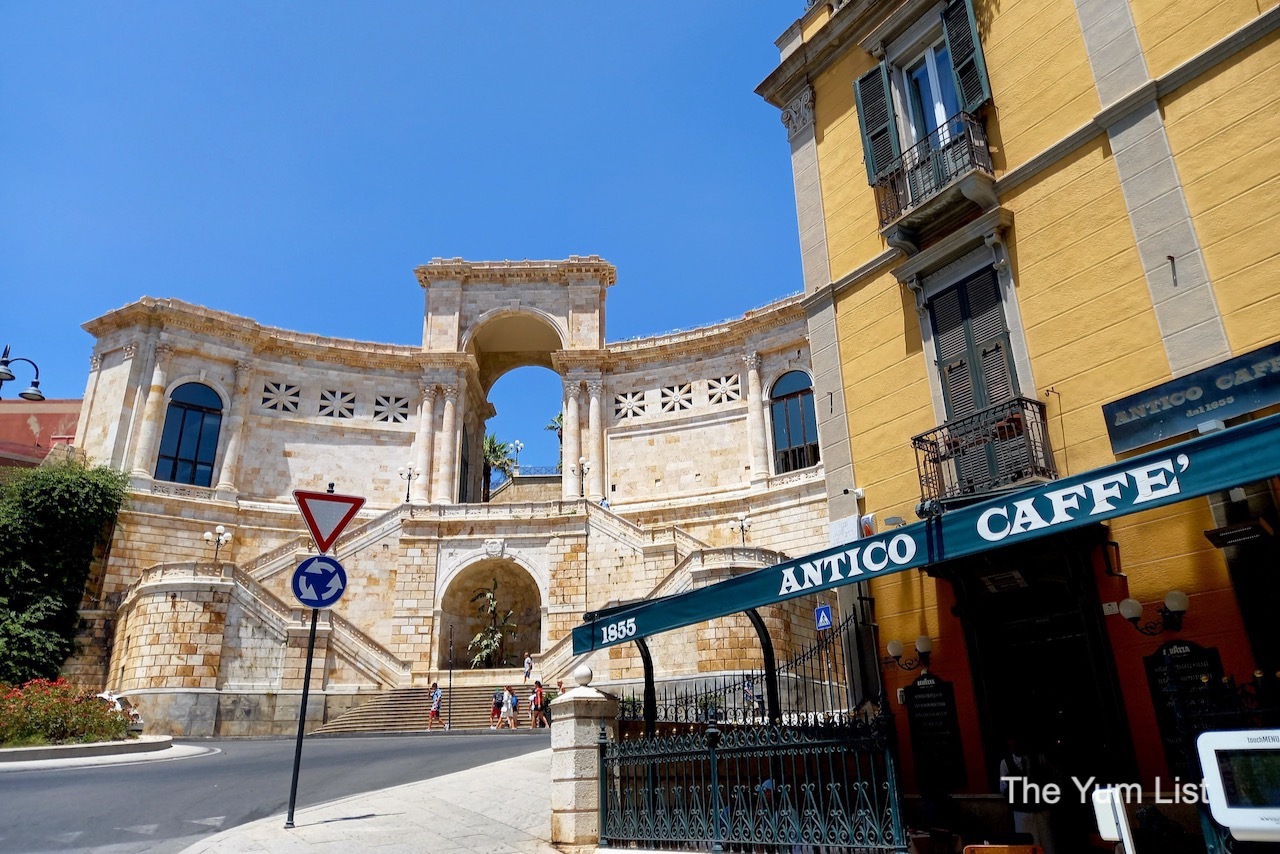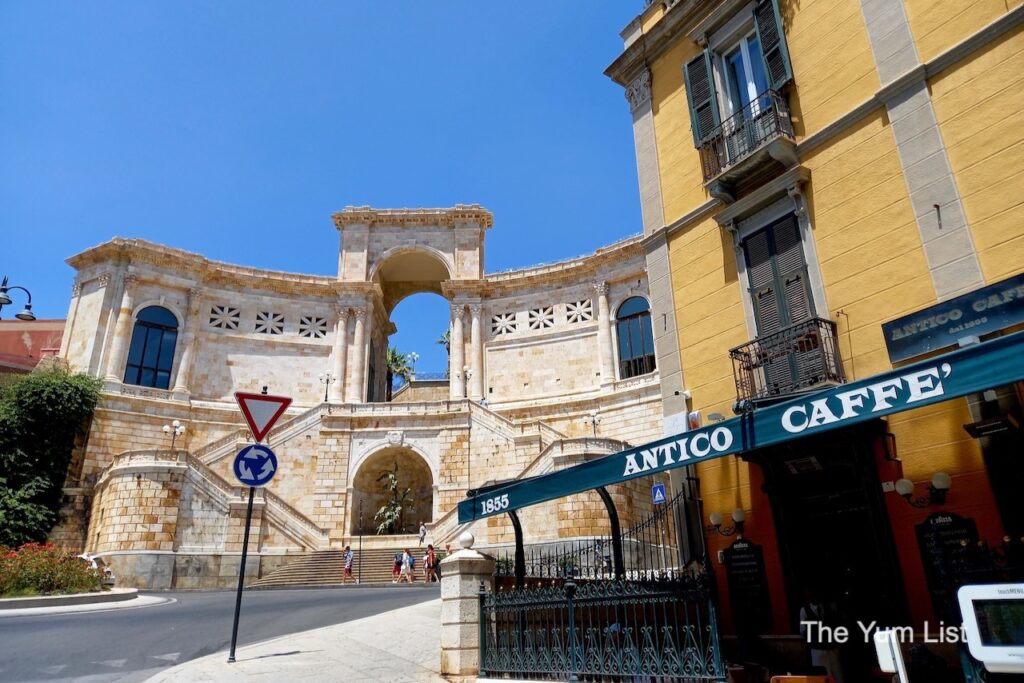 Marina – Best Day Out in Cagliari
Descending the hill, we next head towards the sea to visit the Marina di Cagliari. There's definitely an upmarket feel here, jam-packed with upscale boutiques, fancy restaurants and some rather fetching yachts. As we dig a little deeper, though, we find the foundation of ancient times still at the heart of the harbour.
There are several significant buildings here, but we're getting a little peckish, and the San Benedetto Market, one of the biggest in Italy, beckons.
San Benedetto Market
Covering 8000 square metres, the San Benedetto Market includes over 300 vendors! The ground floor is dedicated to fish, while the first floor is packed with stall after stall of fresh local produce, including vegetables, meat, cheese and a bumper display of other locally made goodies. It's a vibrant collection of colour, aroma and bustle and absolutely enchanting for foodies such as ourselves. What's more, though, is everyone knows Claudio here. We feel like celebrities as vendors welcome Claudio and offer us bites to eat.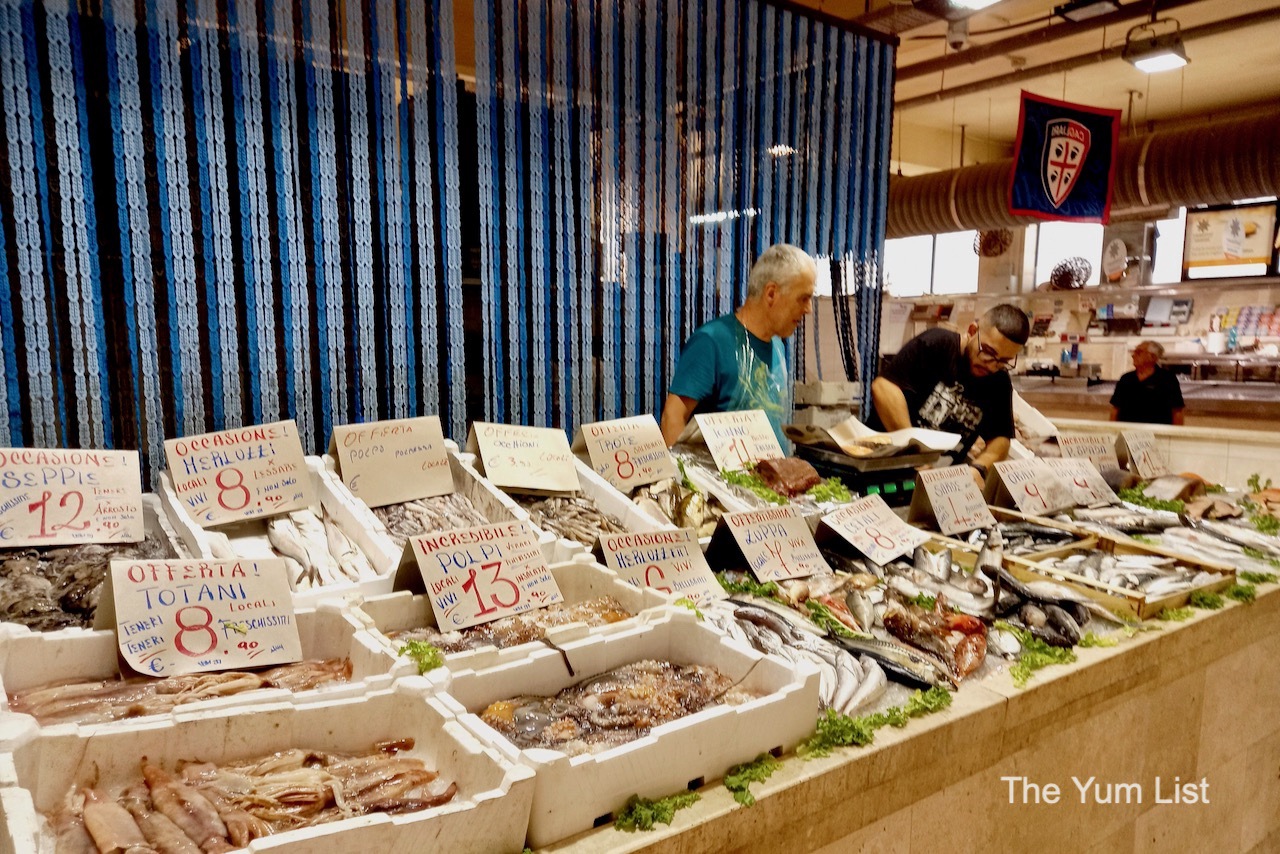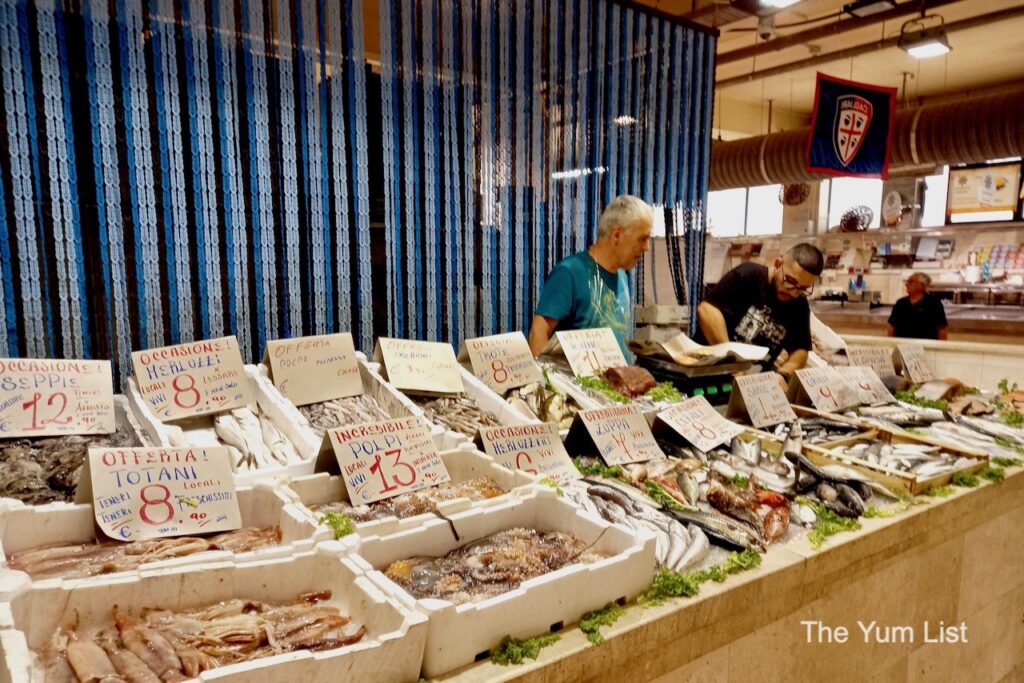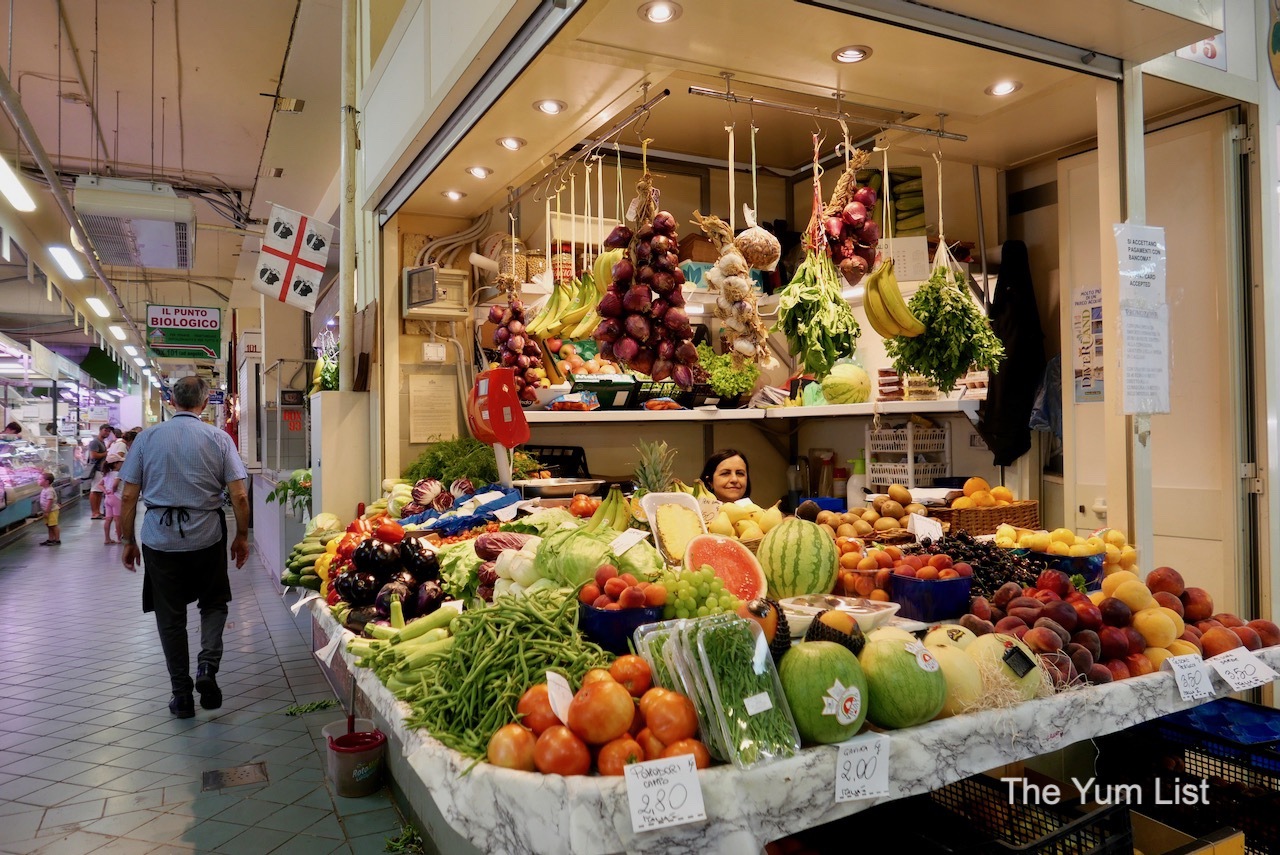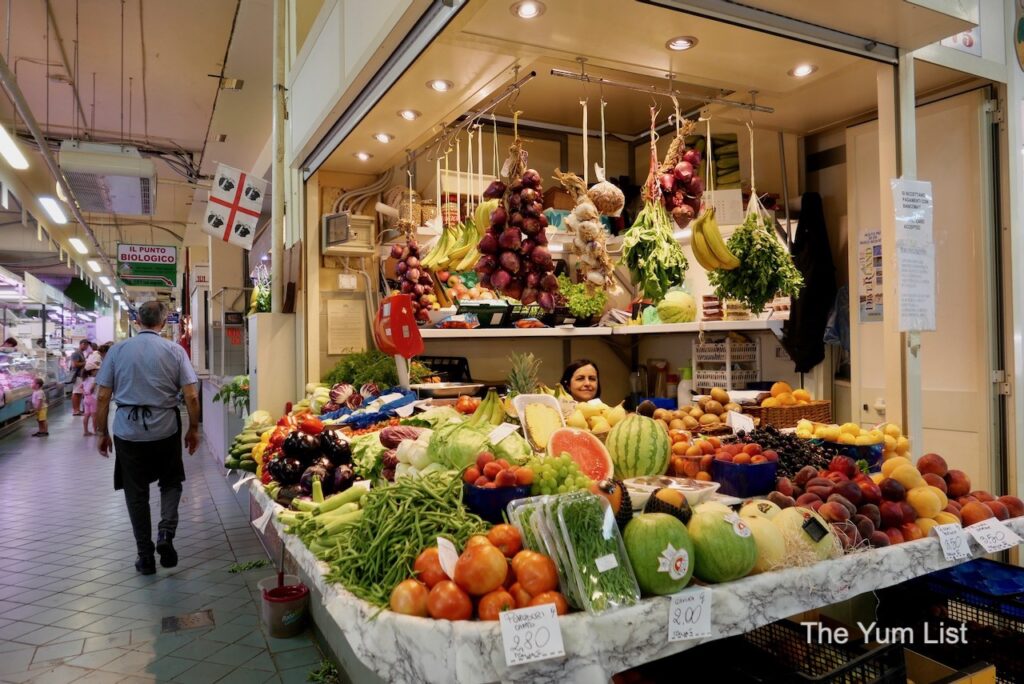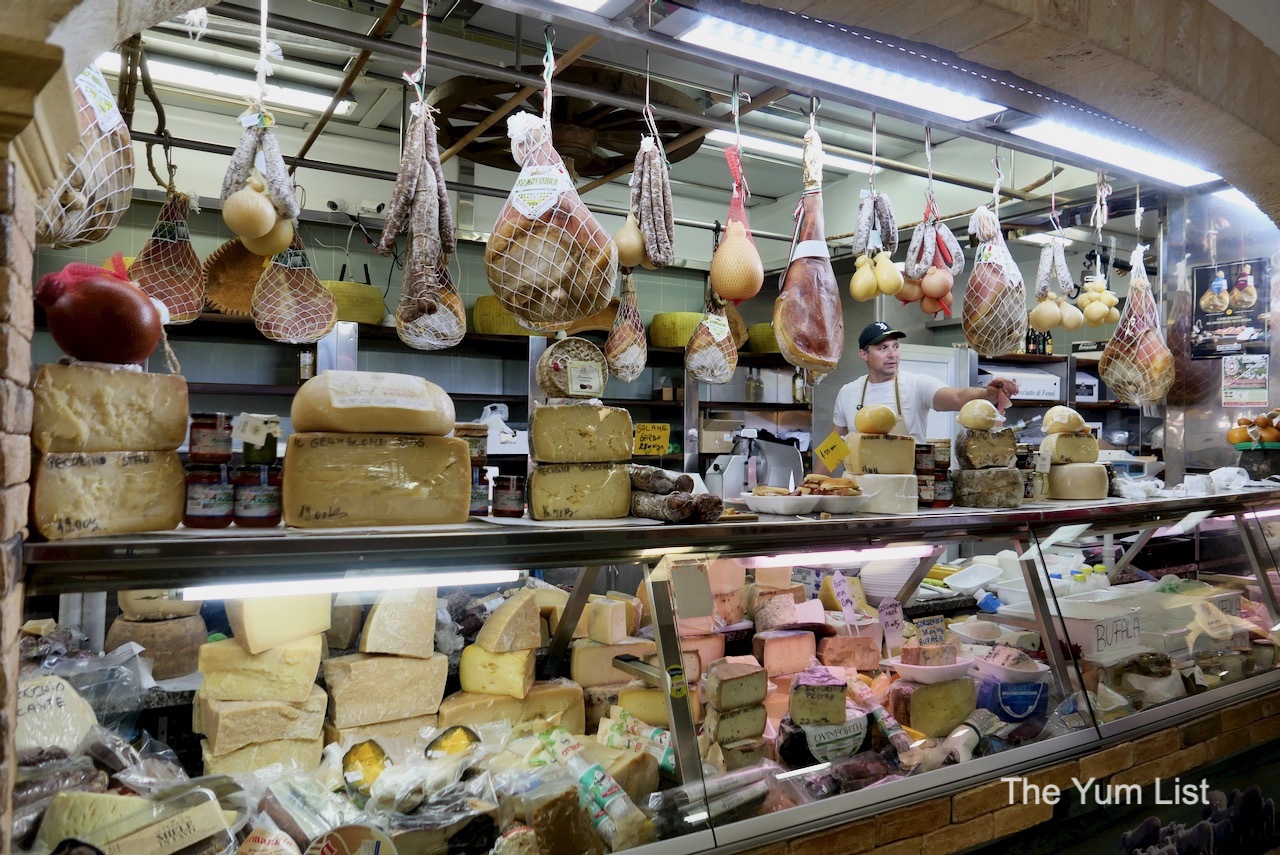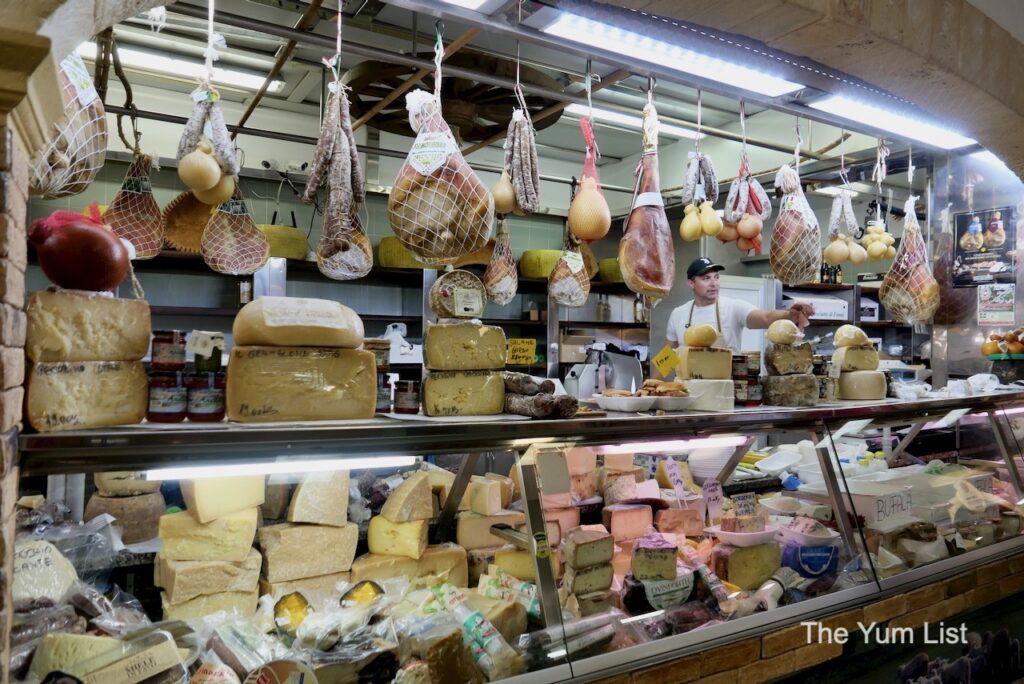 Appetites engaged, our best day out in Cagliari continues with some refreshments at Upper House Restaurant. Founded by a multiple-award-winning chef, Simona Deschino, Upper House Restaurant is surely a highlight in any gourmet's journal. The restaurant is elegant, resembling fine English Victorian style. At the same time though, it's homely, providing a familiar and comfortable atmosphere. All components have been given much care. From the gentle background music to the professional but down-to-earth service to a cuisine that is constantly evolving, everything is curated with the diner in mind. Simona claims her secret to success is to have fun in the kitchen. Her continual experimentation keeps her active mind excited and also presents patrons with something new to look forward to.
Refreshingly cold spritzes take the edge off the summer heat, and these are followed by a stream of small bites. It's a mix between afternoon tea, tapas and aperitivo, only better. A tower of savouries gives insight into the meticulous care and creativity of Simona. There are balls and burgers, tartare and carpaccio, and enough to keep our minds and stomachs engaged without being overwhelmed. Of course, there's dessert, but just the right amount to conclude the wonderful lunch and still leave us energised to enjoy the rest of the day.
This is a fantastic way to have a casual get-together with friends. Simona can adjust the menu to offer a smaller or wider range of finger food to suit budget and preference. The dinner degustation also looks exceptional. Generally, full course line-ups are around 40 EURO with wine pairing of five different glasses only an additional 30 EURO. Just arriving from Rome (where everything was pricey), this seems incredible value for money.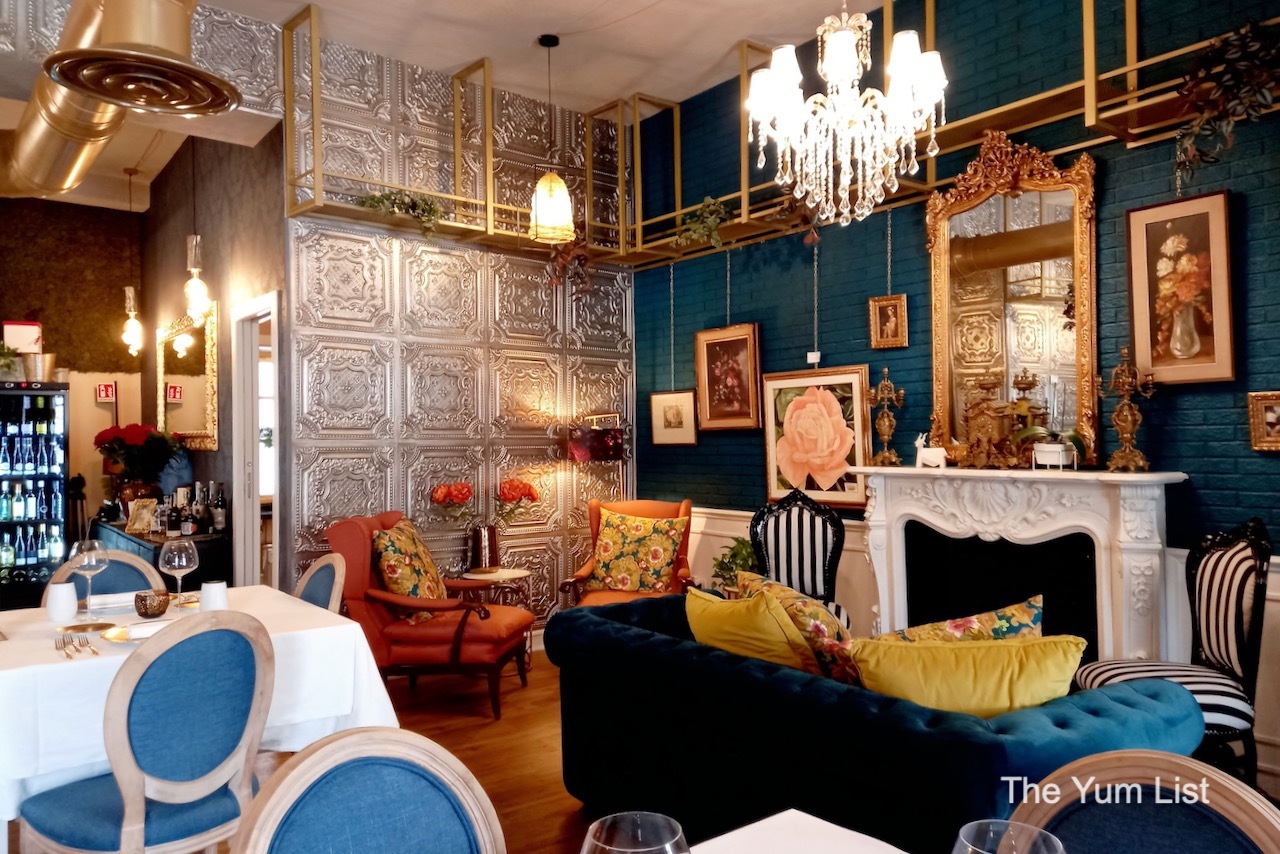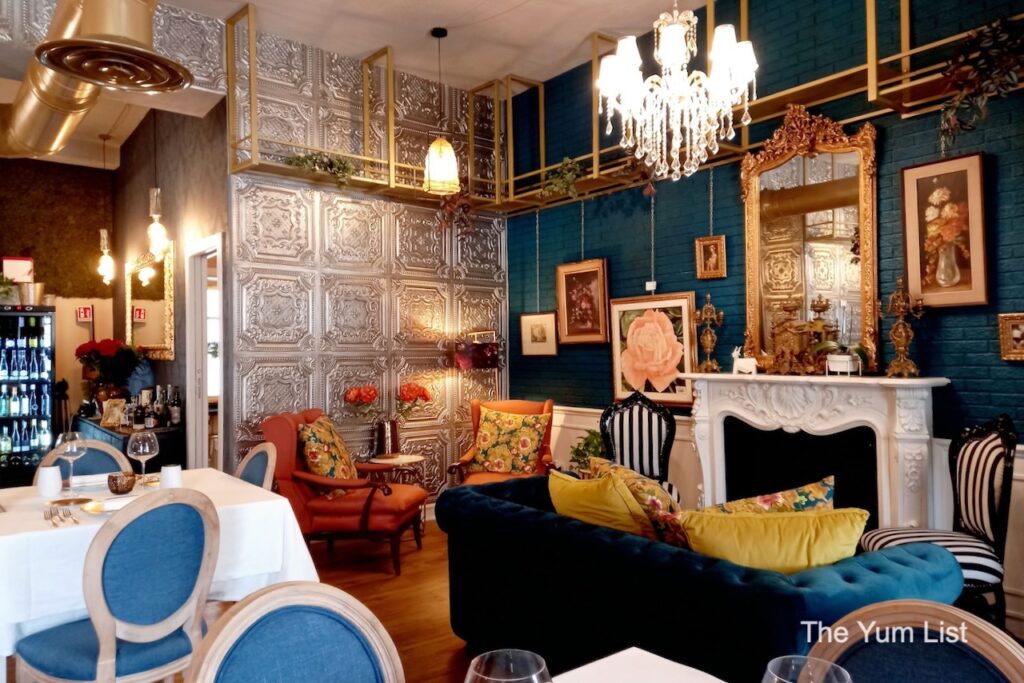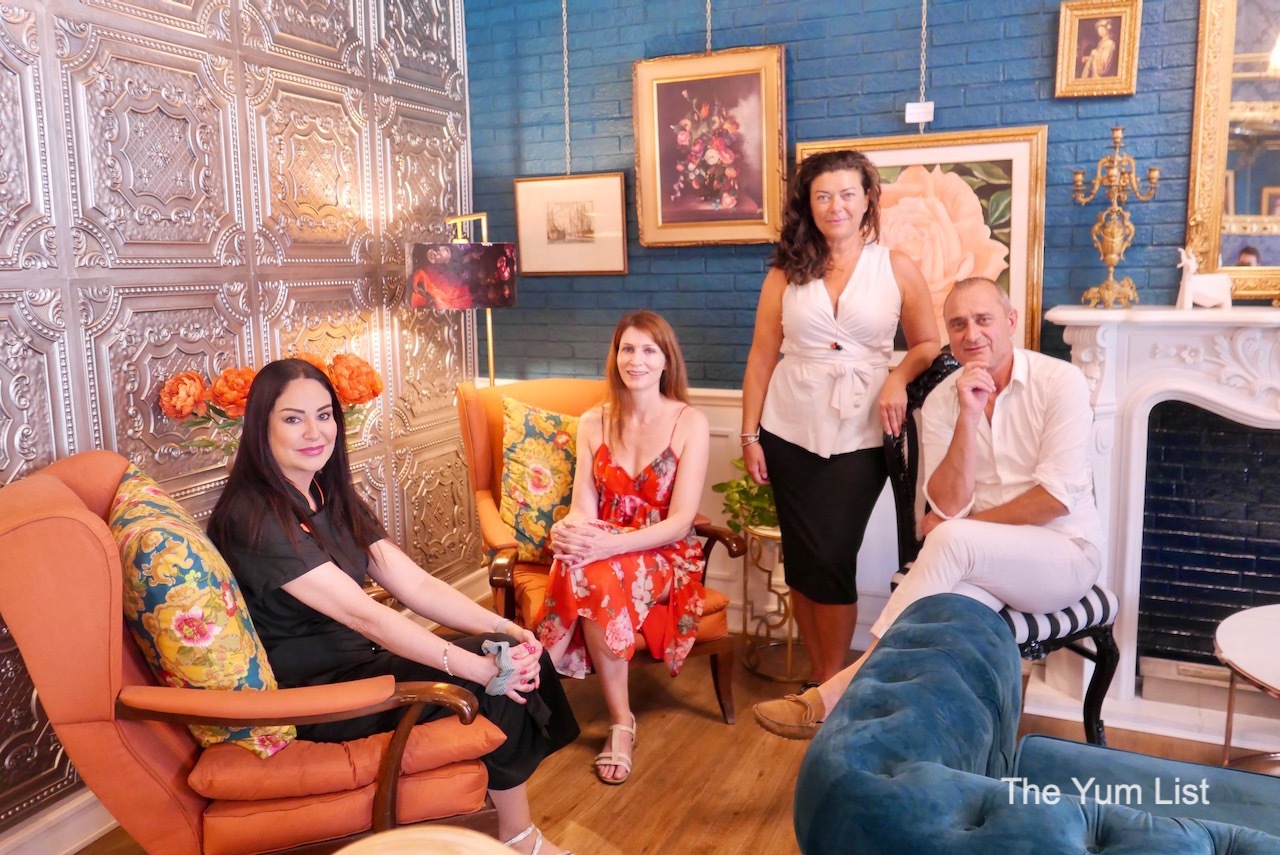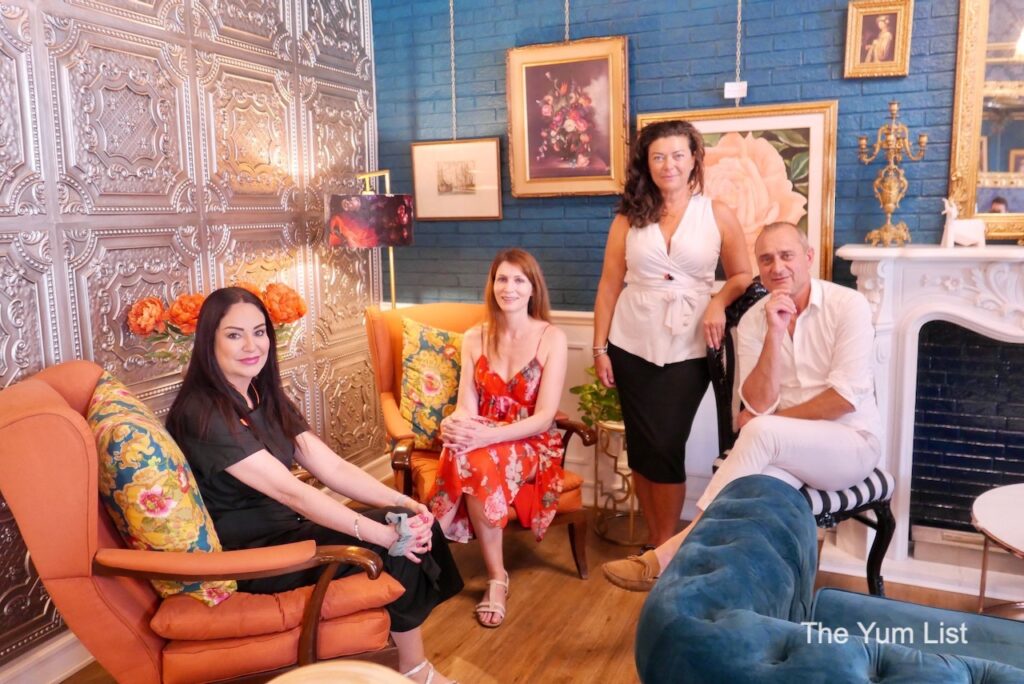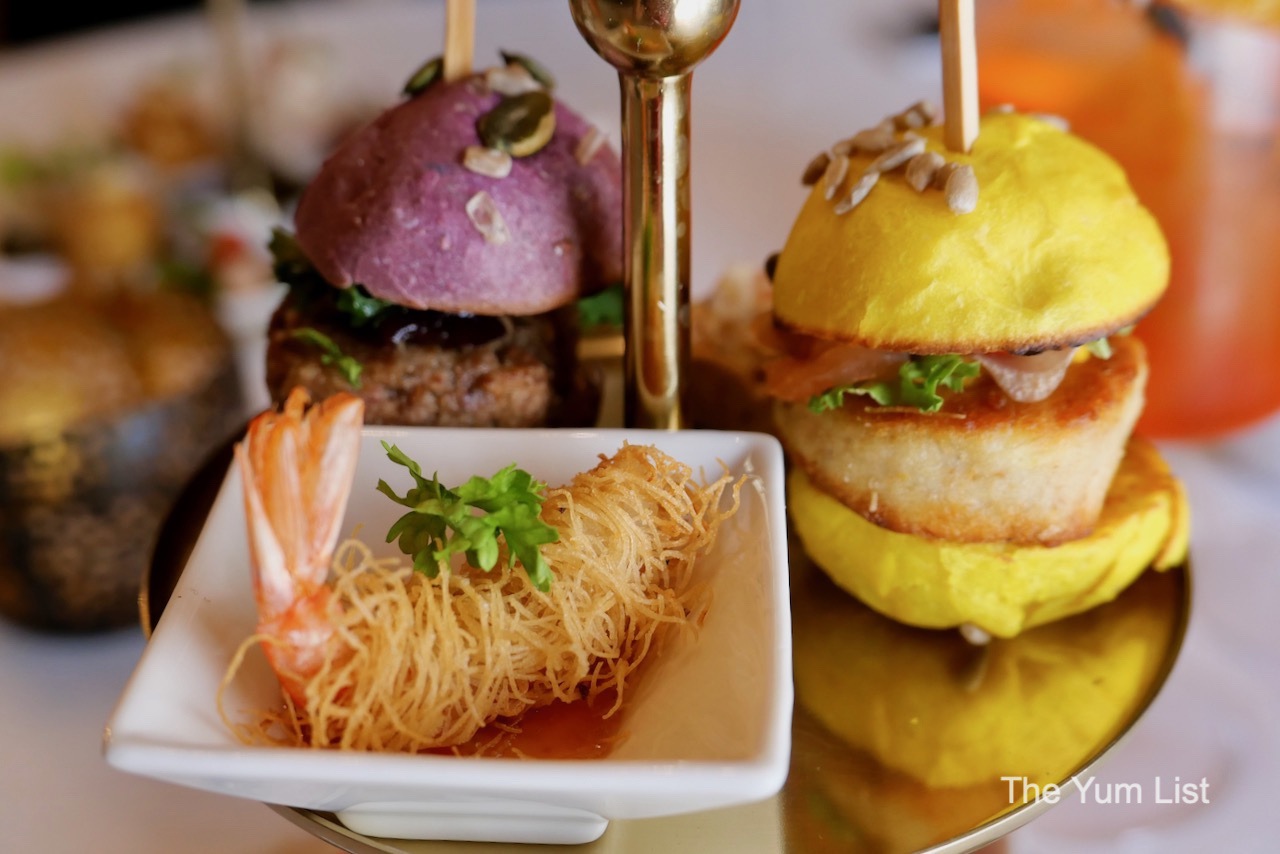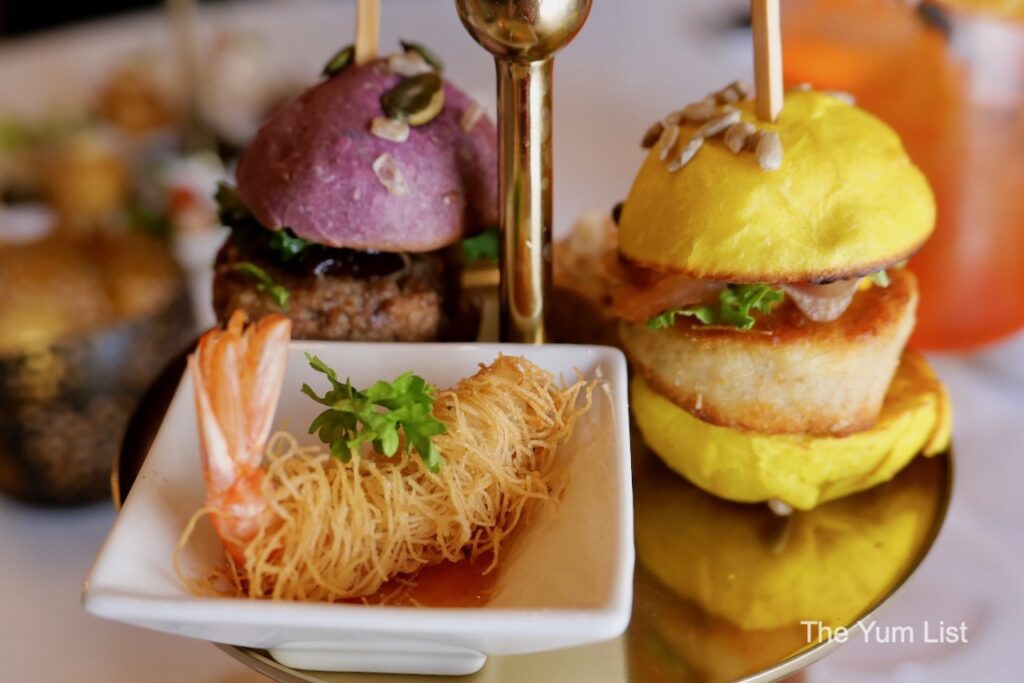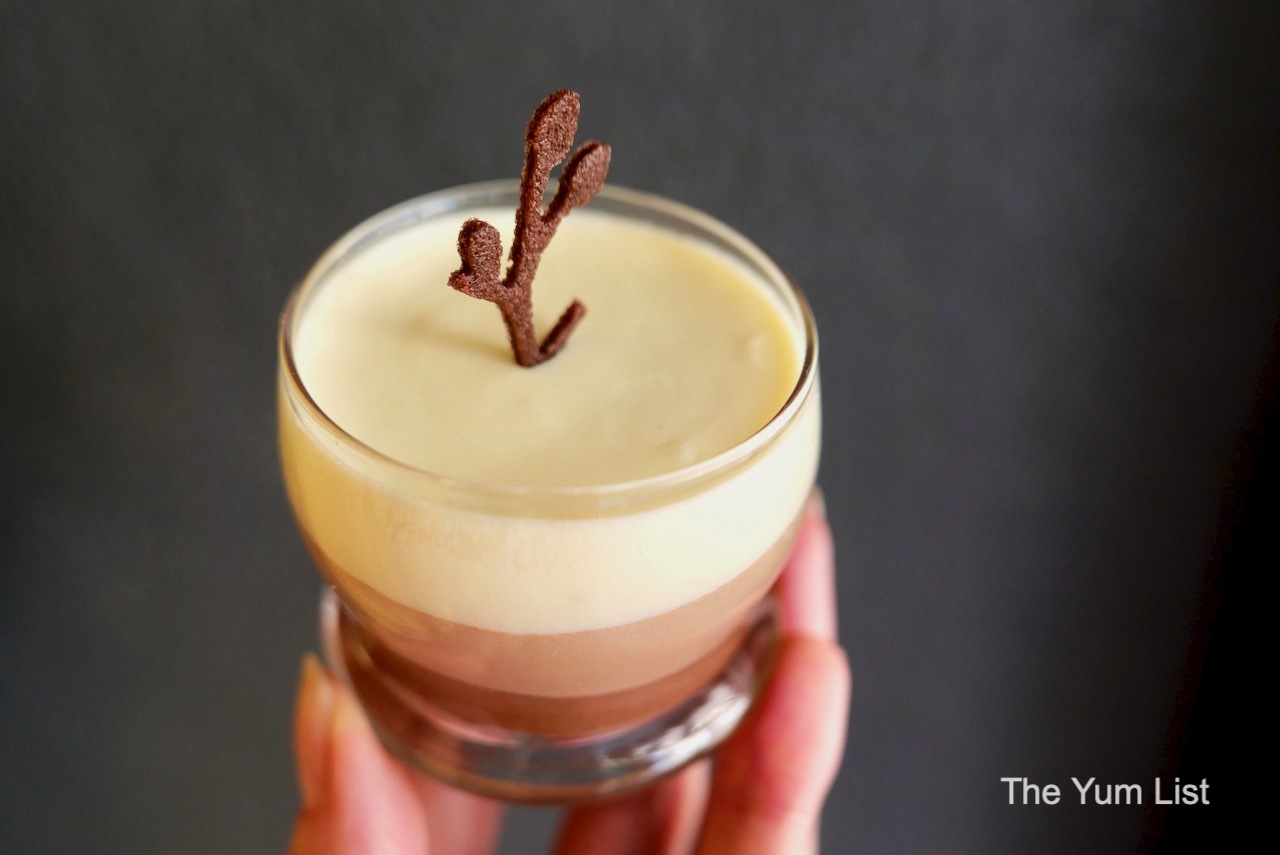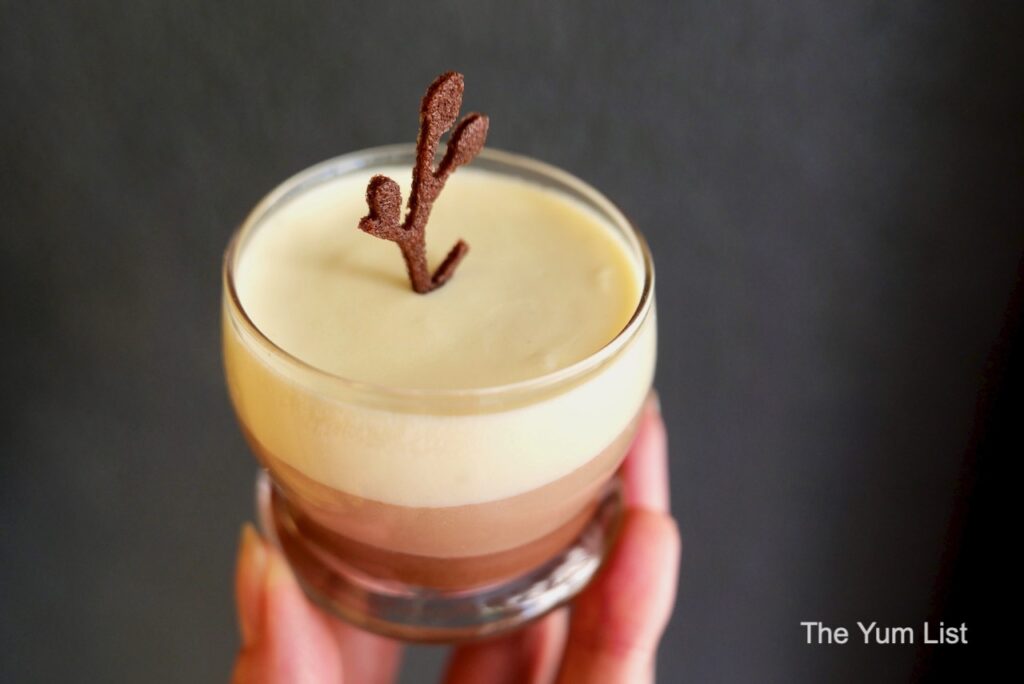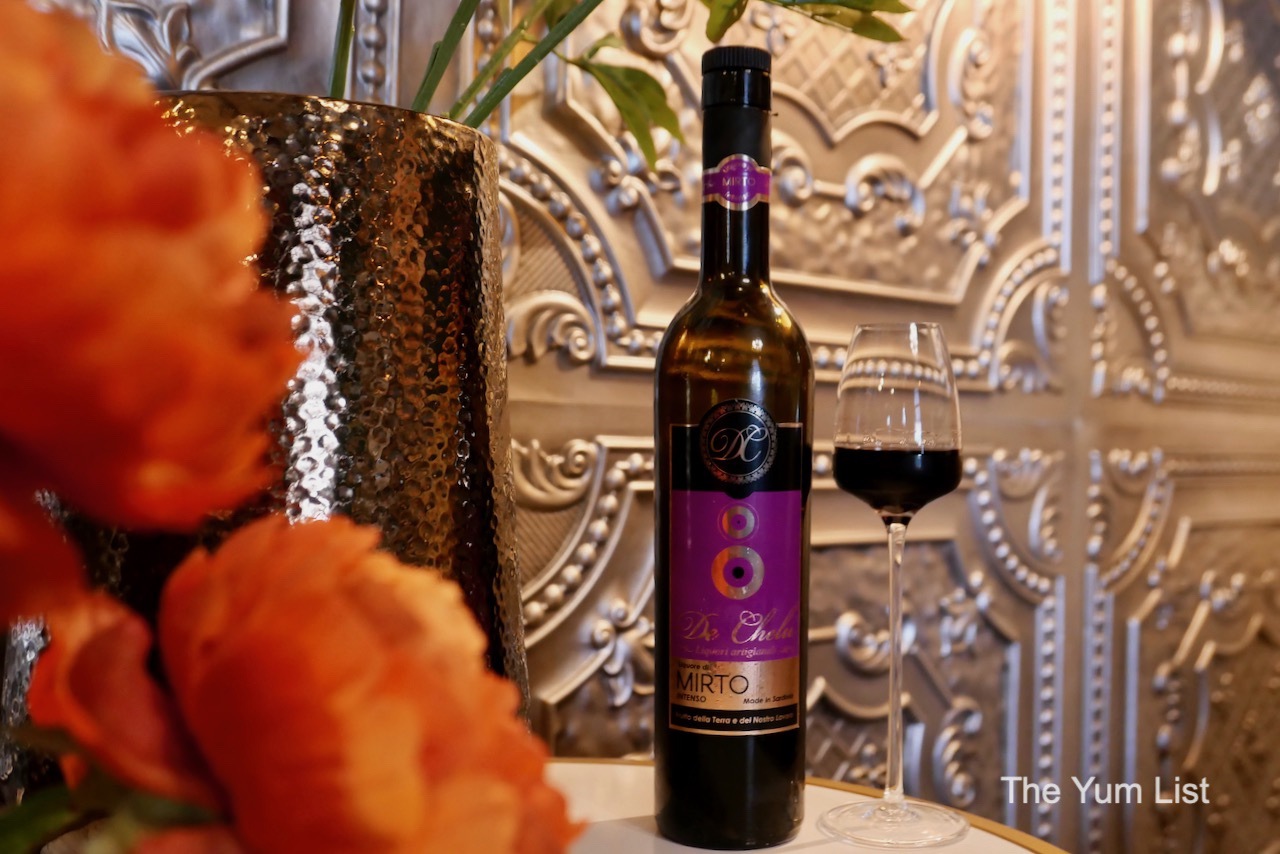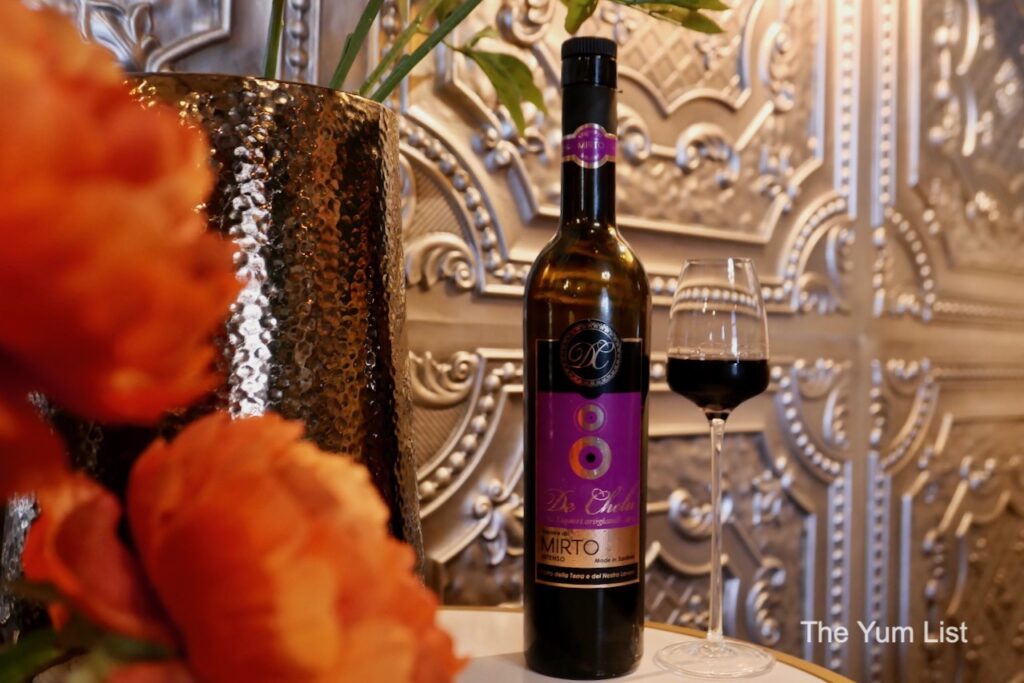 Pink Flamingoes
Leaving the city behind us, we head to the lake, the home of Cagliari's famous pink flamingoes. The story goes that the birds migrated from Africa and found the area so appealing they never left! Getting their colour from the krill they dine on, they are beautiful to see up close. Pink beaks and legs and a rose-hued underwing – I could watch these birds until the sun goes down.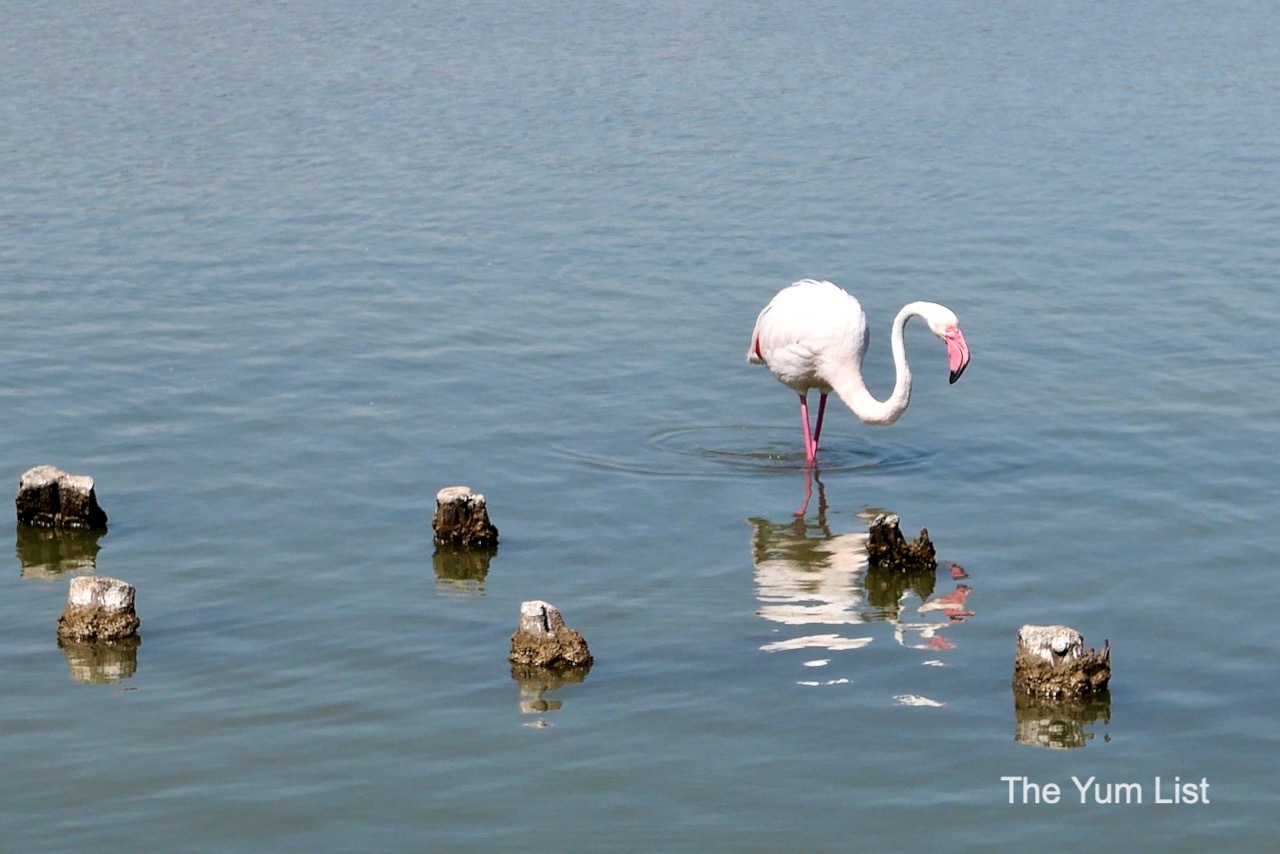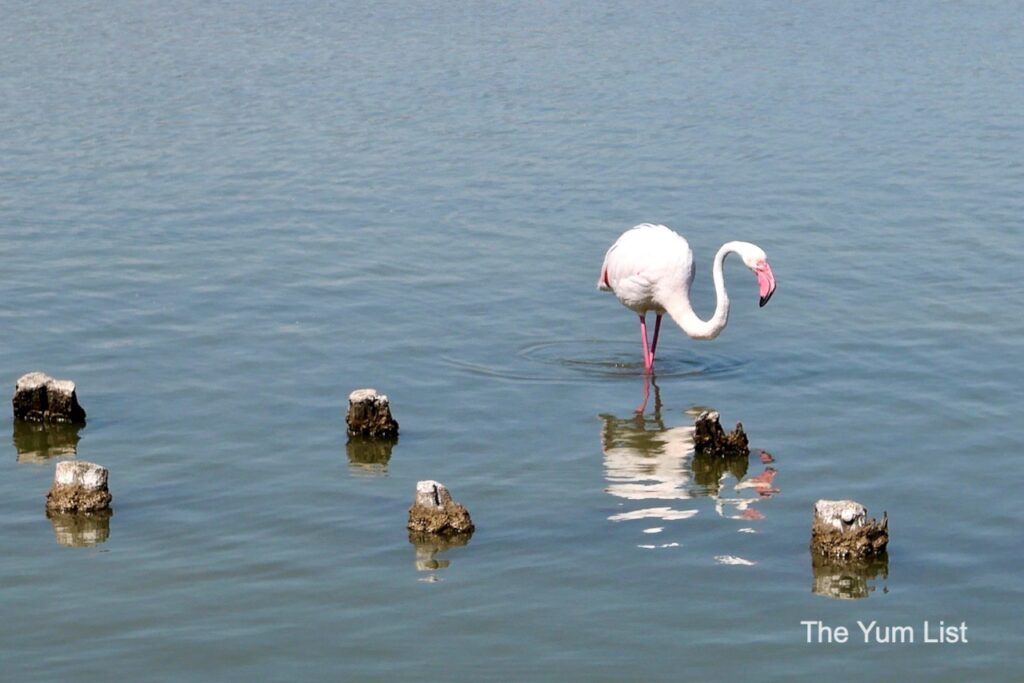 Sights safely snapped, the third segment of our program for the best day out in Cagliari is focused on nature. Monica and I say thank you and goodbye to Claudio and Cagliari Touring and head to Poetto Beach and the Devil's Saddle.
Monica from Sardinia Experiential is a certified Nature Therapy Facilitator. She guides guests on journeys to rediscover nature and work towards better health. Through walks, she encourages participants to immerse their senses in colour, aroma and beauty and spontaneous interactions with flora and fauna. She draws from the wisdom of ancient Sardinian culture, welfare and legends. She builds experiences that highlight the splendour of Sardinia, helping people to discover the authentic soul of her island.
Poetto is one of the longest beaches in Sardinia, stretching a cool eight kilometres! It edges the pretty waters of the Golfo di Quartu and is bordered by Stagno di Molentargius and Stagno di Quartu ponds. It's a superb location to begin our nature experience with Monica, breathing in the salty sea air, feeling the sand under our toes, and the warmth of the sun on our skin.
Our walk takes us away from the crowds on a short hike up a slope to the remains of Poetto Tower. This 17th-century construction was built by the Spaniards to secure the island against attacks coming from the sea. The tower gets its height from the Devil's Saddle headland, 91 metres above the sea, and thanks to this position extends wonderful views.
Monica is knowledgeable of the local flora and fauna. Stopping along the way we find plants and trees and several uses for each in traditional medicine and cooking. Her presence is controlled and calming. Despite the incline and a couple of narrow patches on the trail, the trip feels very safe. Monica instructs where to step and what to hold onto, ensuring safety the entire journey.
From the top, the views are nothing short of breathtaking. We can see the entire length of Poetto Beach and the marina. Patches are packed with a rainbow of umbrellas, while other spots are completely empty. The water is serene and crystal clear. There are all sorts of watercrafts such as yachts, paddle boards and kayaks. People are swimming, snorkelling and splashing around the rocks. The scene shows pure enjoyment and appreciation for life.
We take a moment at the top to be mindful of our surroundings. Pausing to listen, feel, breathe and just be, allows time to be grateful for the experience. We descend with happy hearts and a thirst that needs to be quenched. It must be time for aperitivo!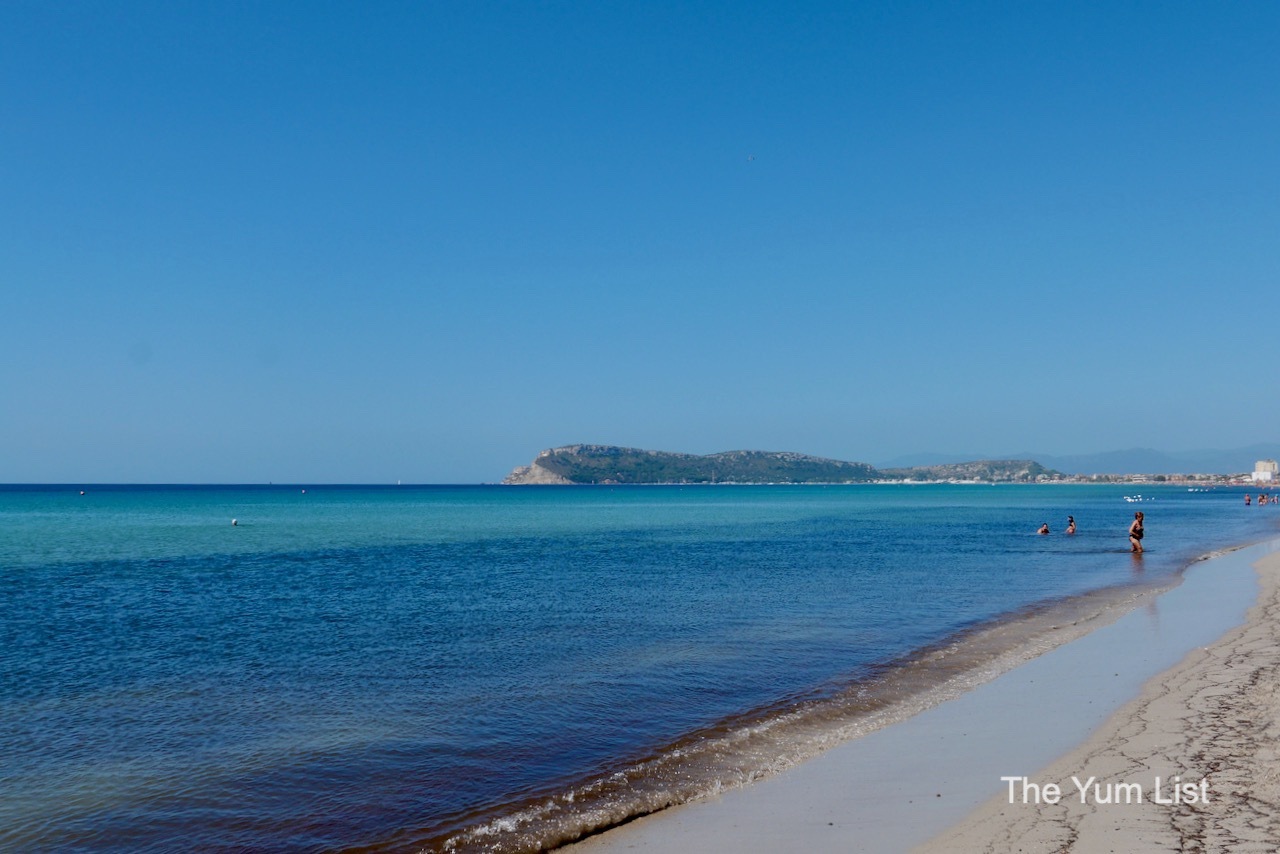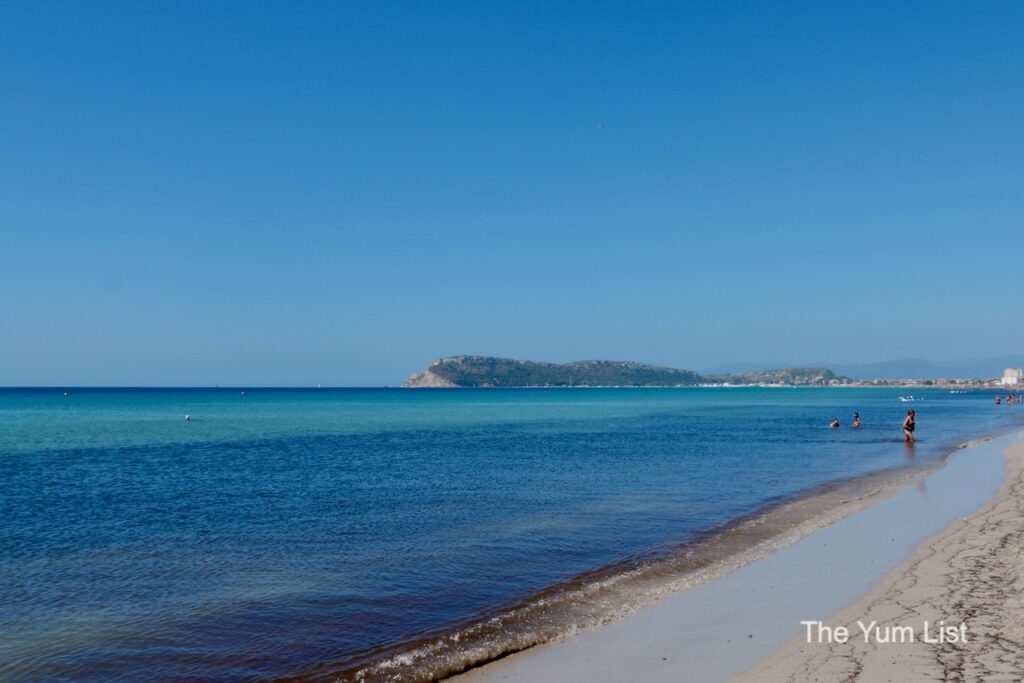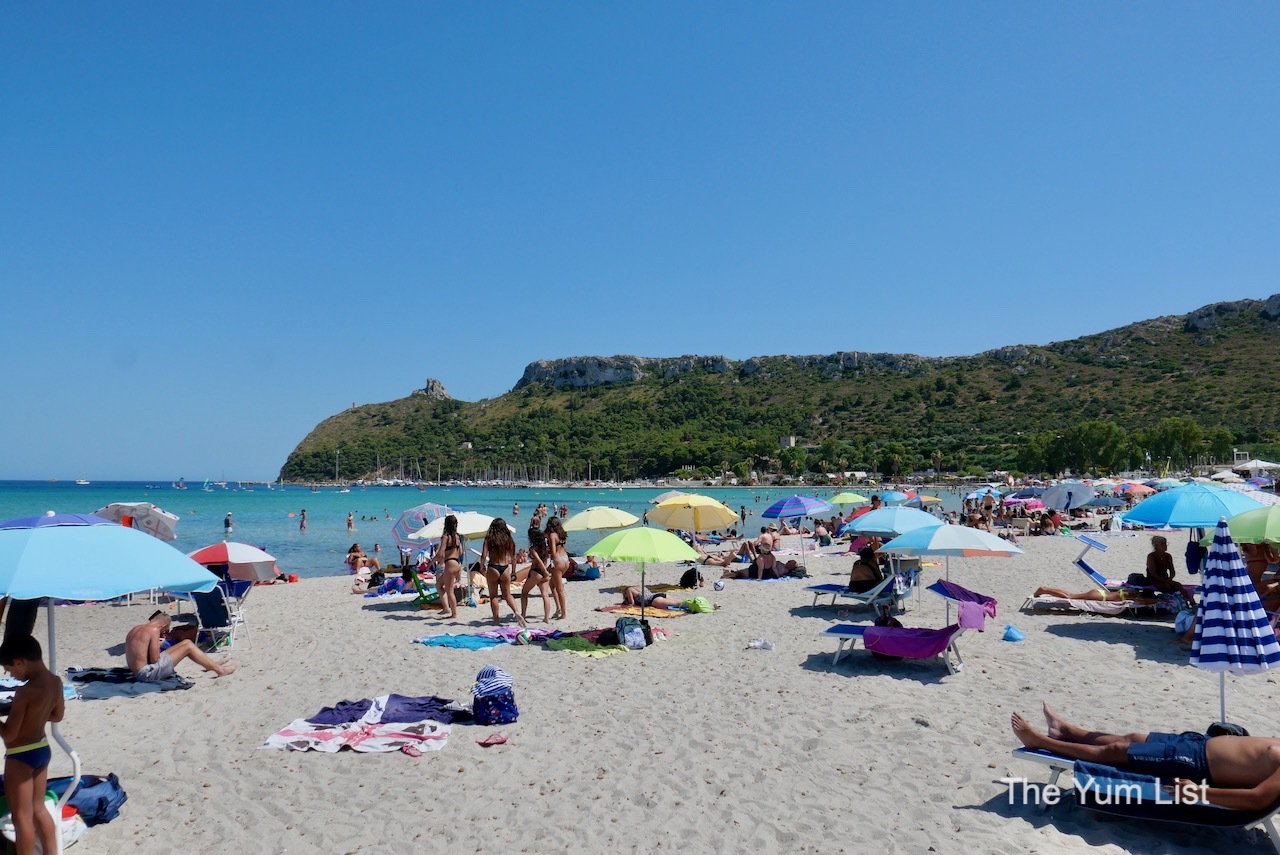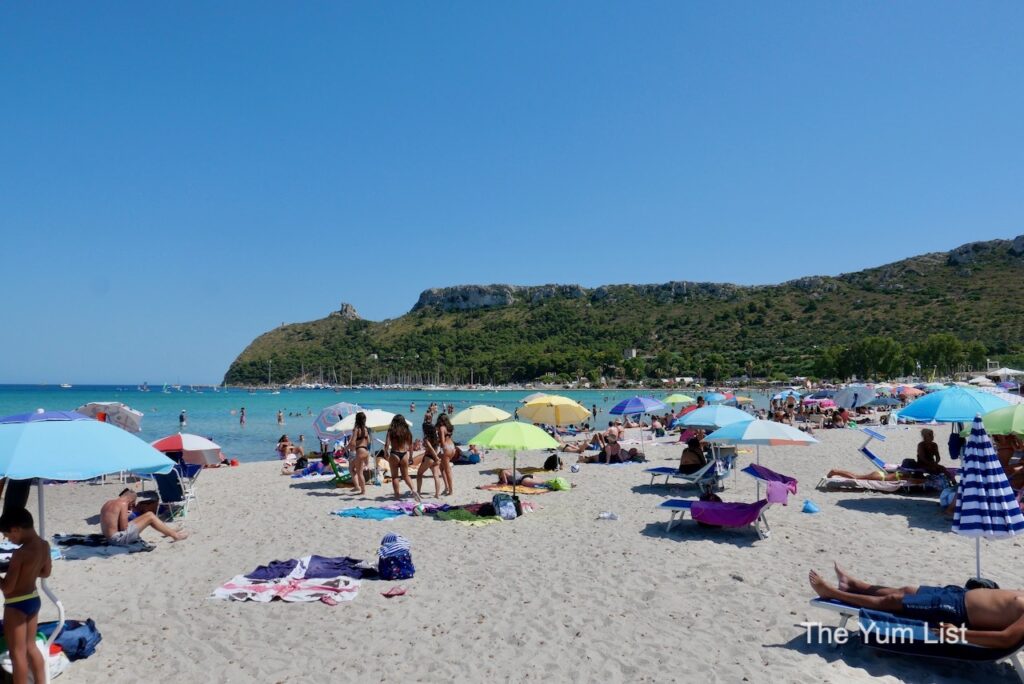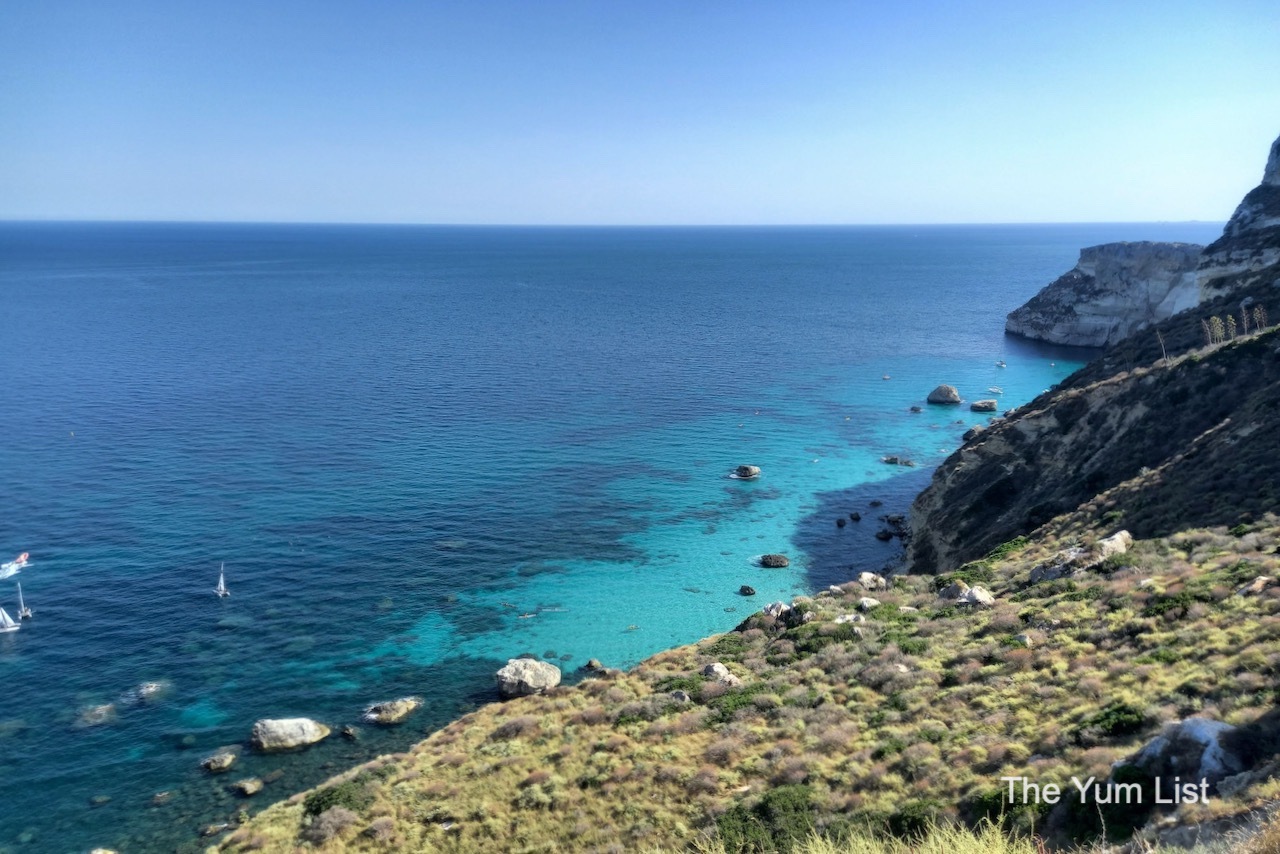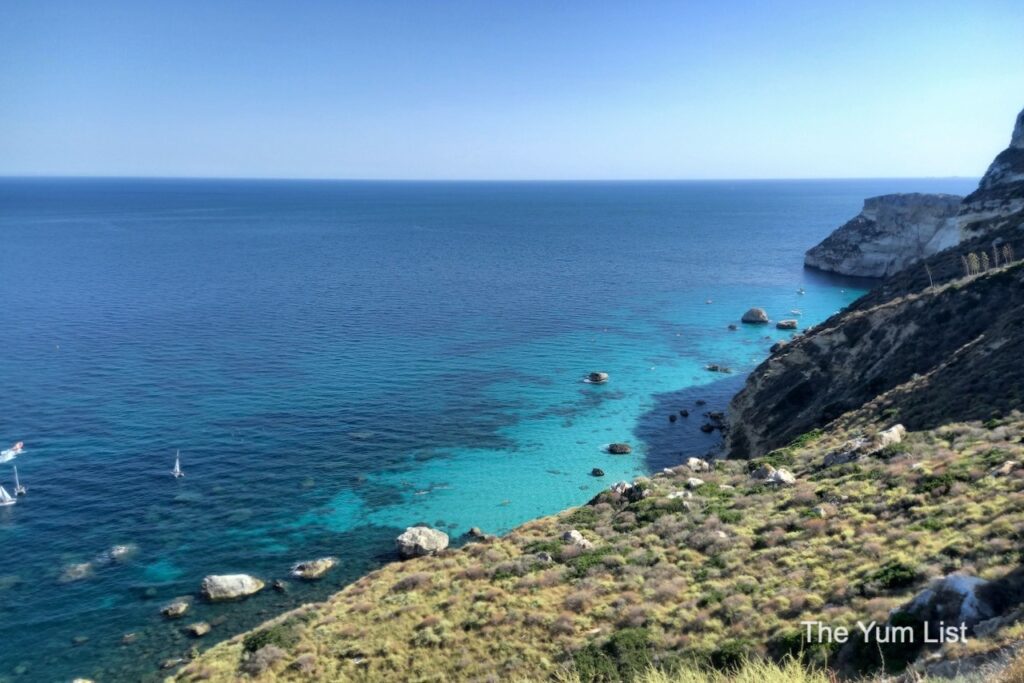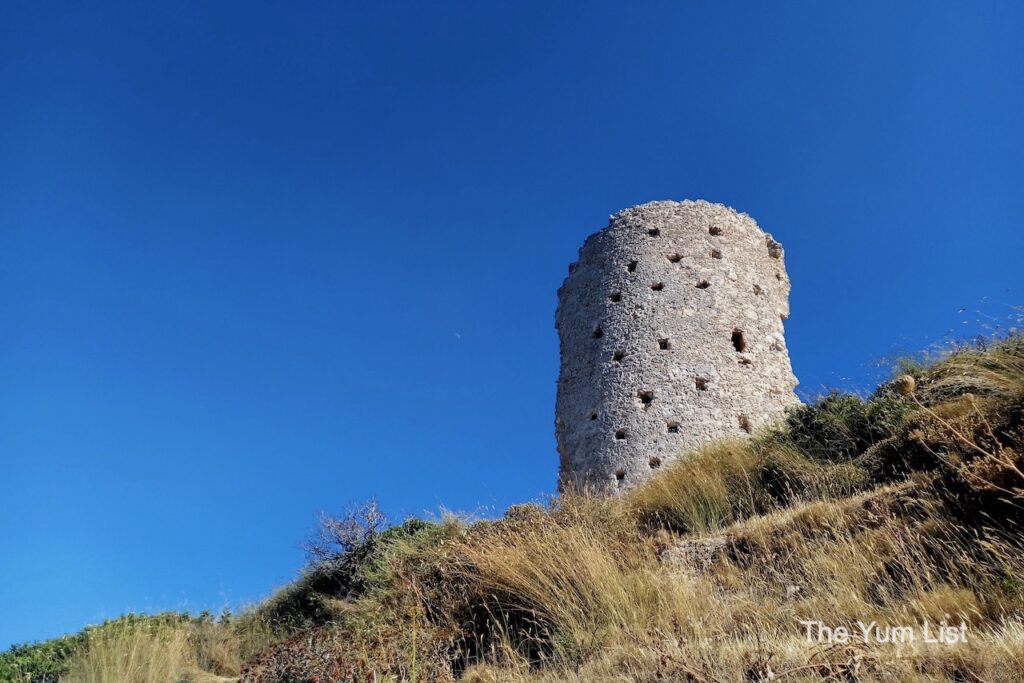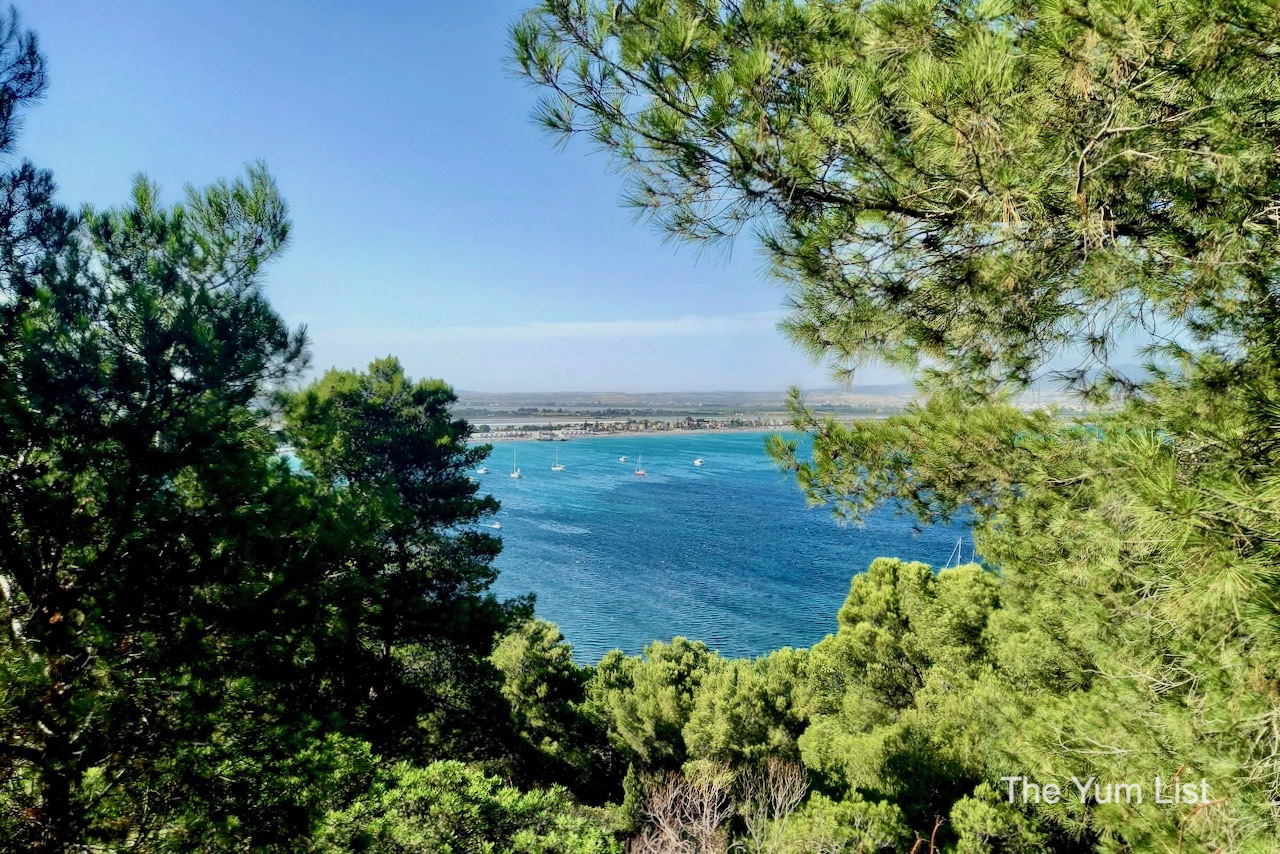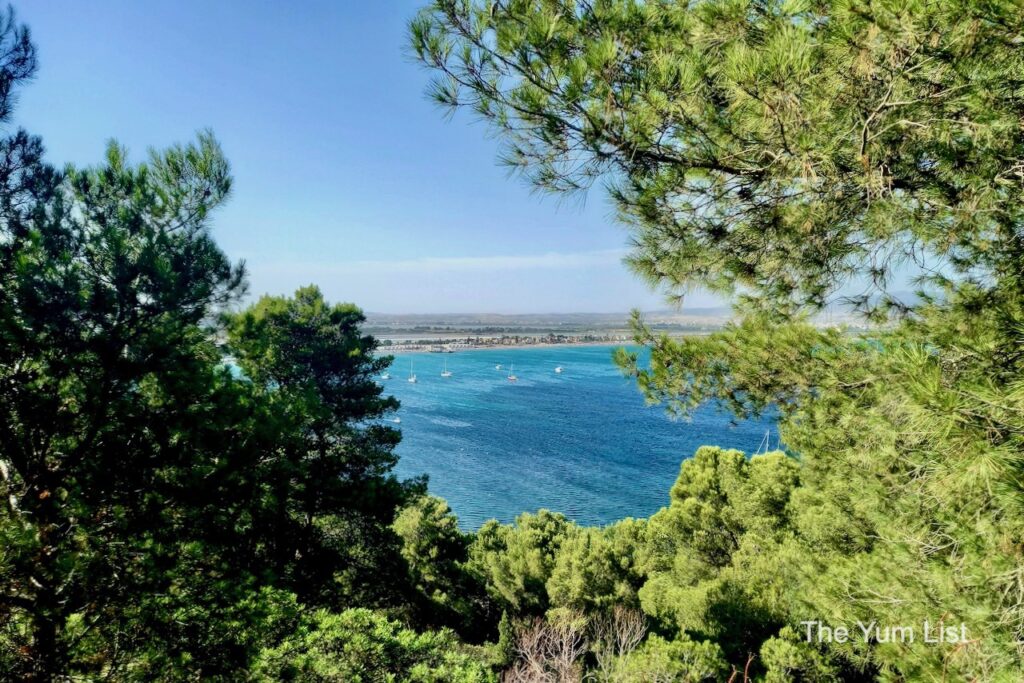 Aperitivo
I would never have found La Paillote on my own. At the end of a windy road, set on the side of a headland that slopes down to the sea, it's a hidden treasure. Words cannot describe its beauty, and I'm afraid my photos don't do it justice either. Here we take a breather with Aperol spritzes, olives and chips and chat about the rest of my plan for Sardinia. Monica is a wealth of knowledge. I pad out my itinerary with her help, but it seems I might need to stay a little longer. And, oh, I wish I could. Two weeks is not going to be long enough in this paradise.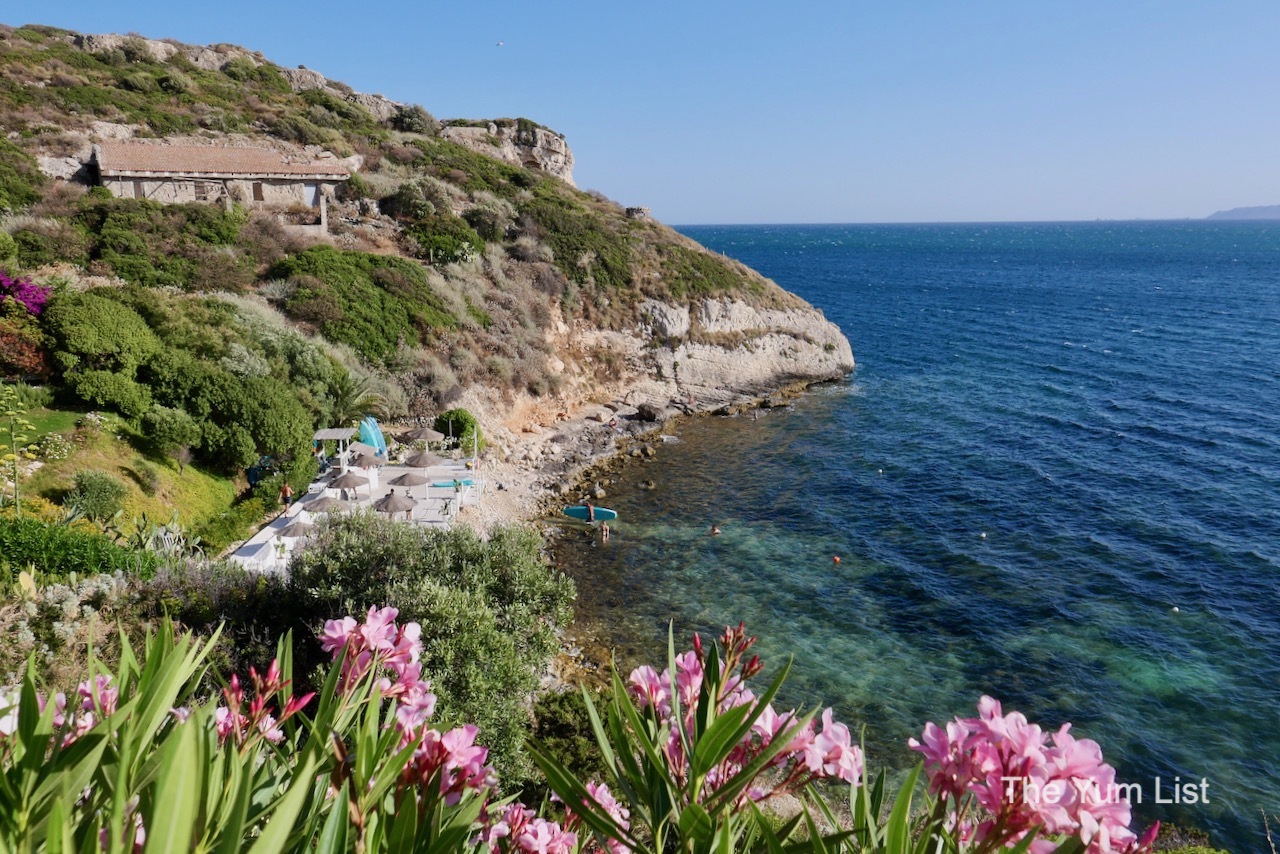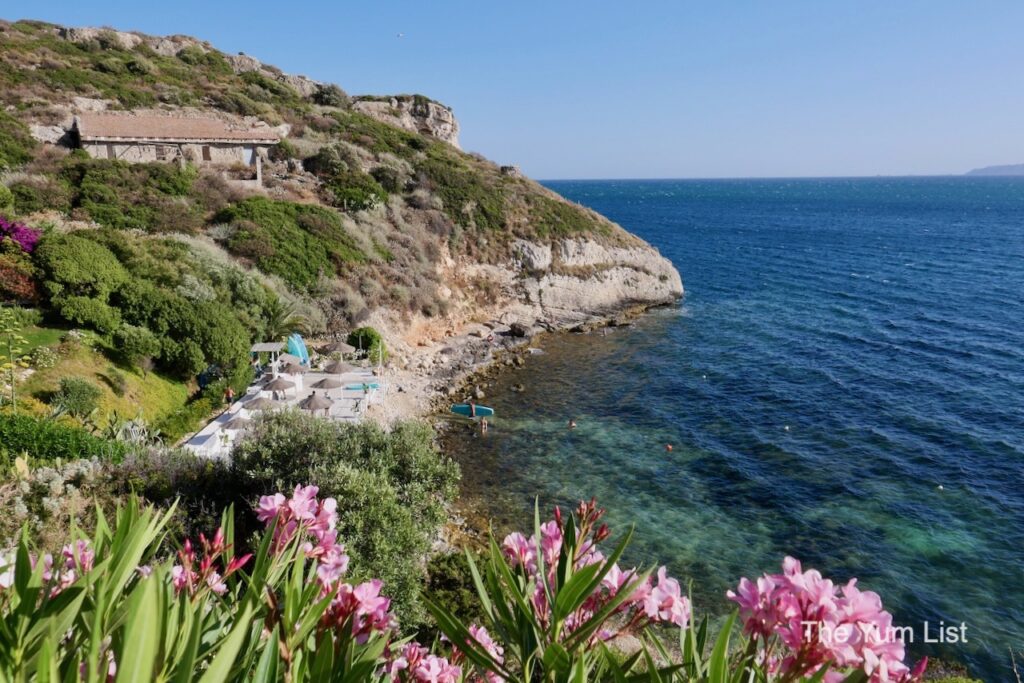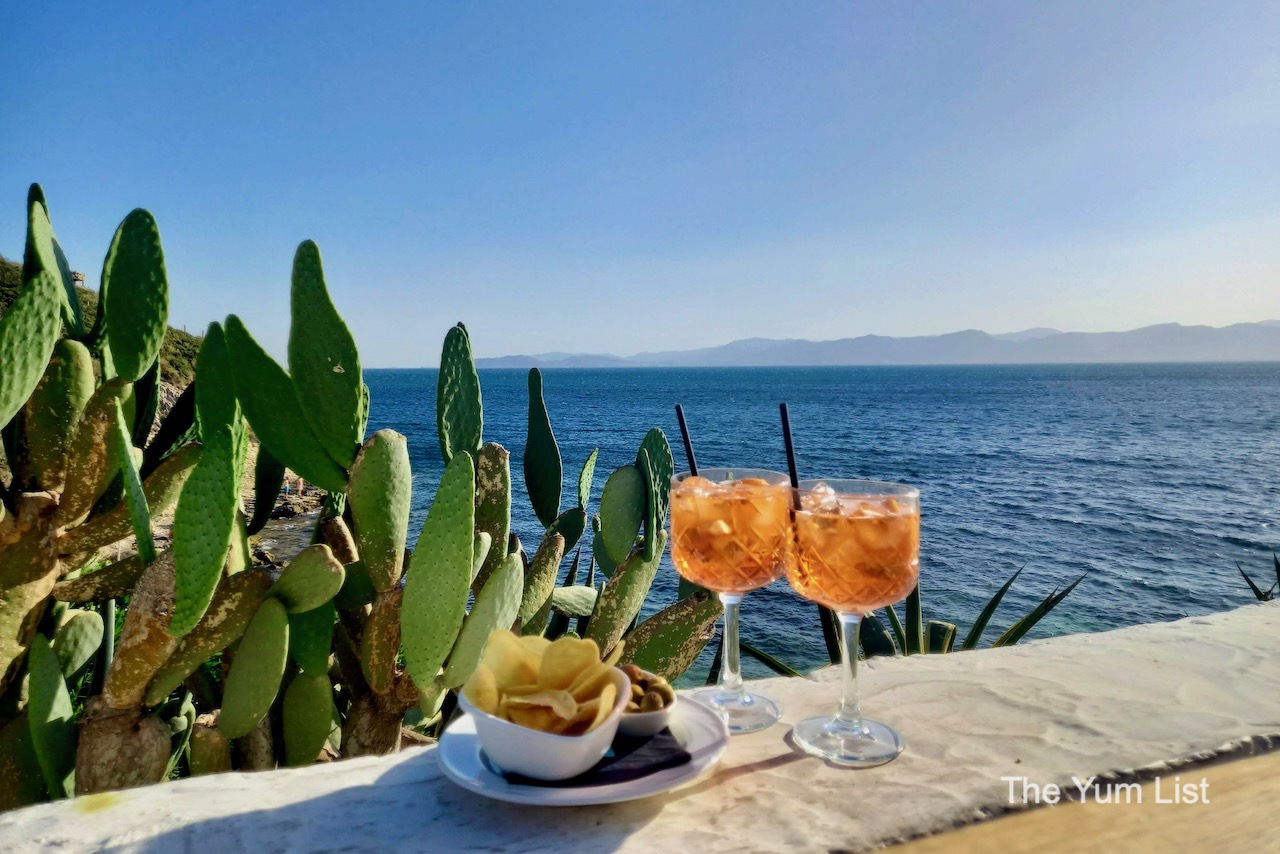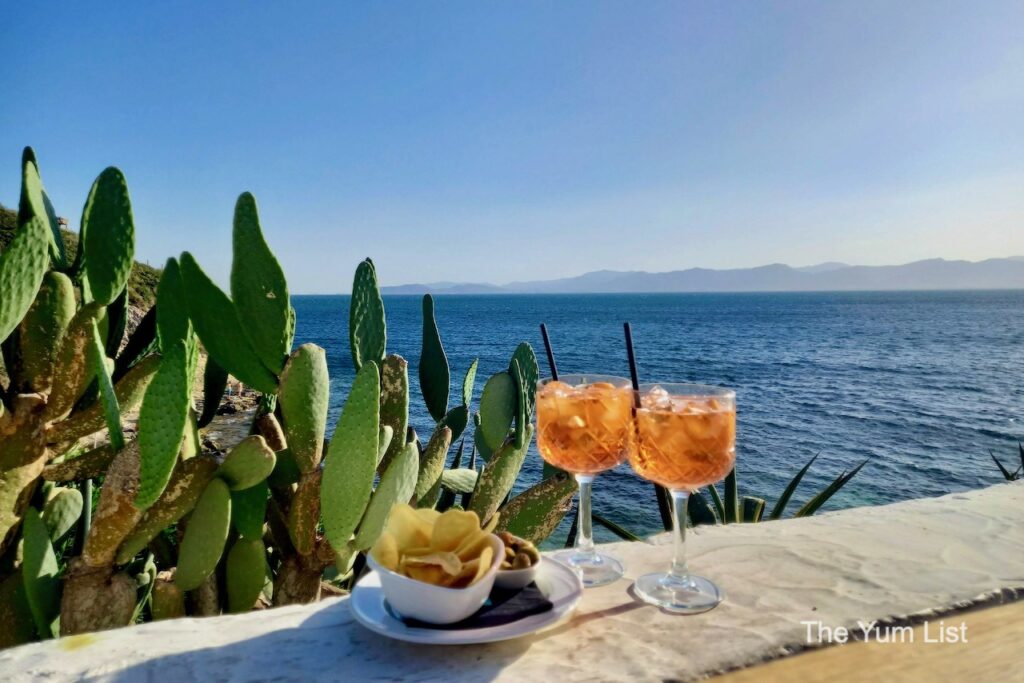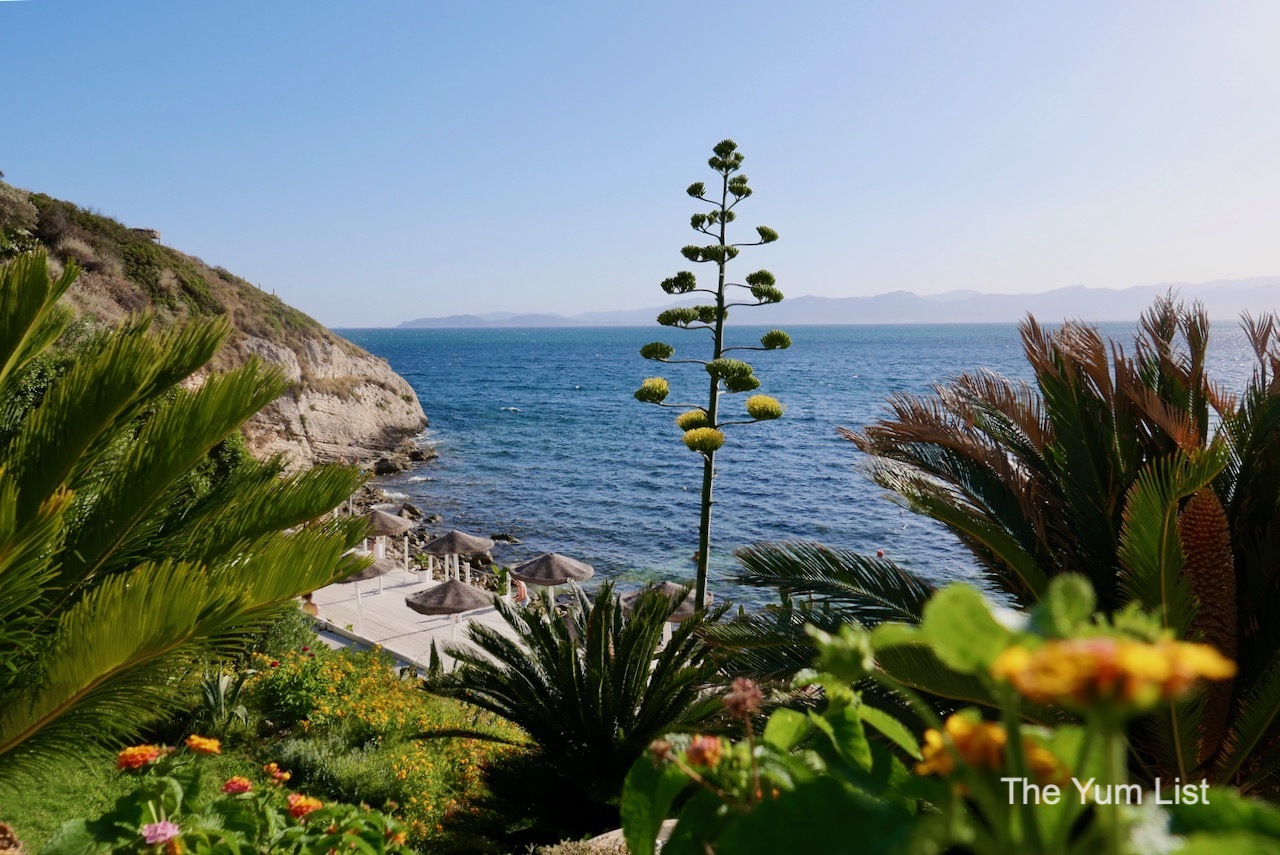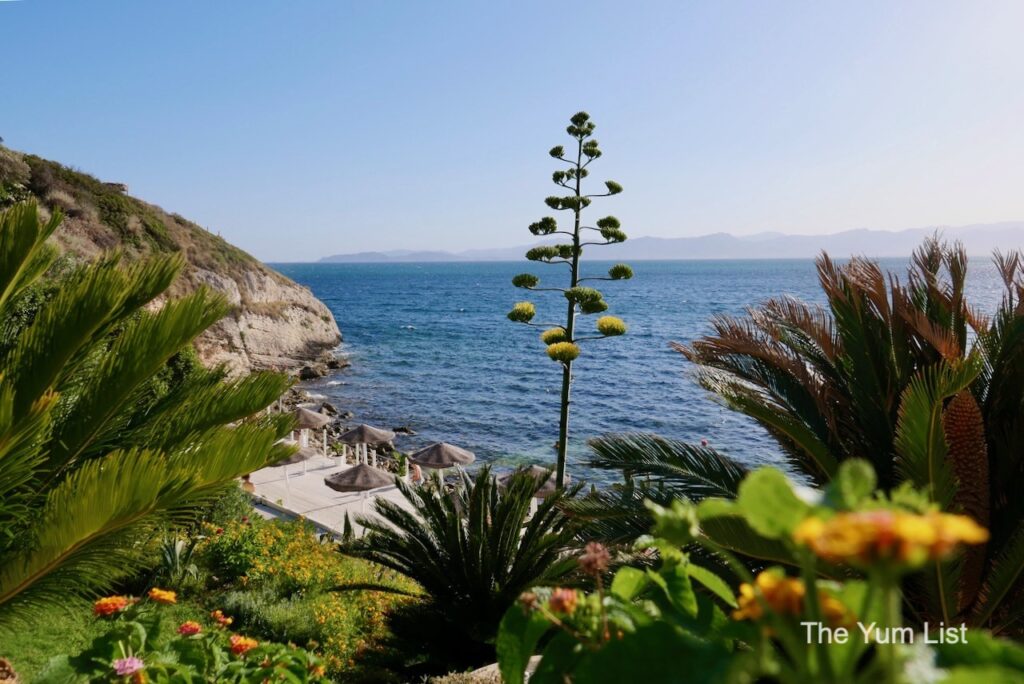 Traditional Sardinian Dinner
Of course, the best day out in Cagliari deserves a grand finale, and that is exactly what we get. Beginning with a walk through the atmospheric, restaurant-lined streets of Stampace we head back up to the old city just in time for sunset. As the sun lowers, the streets fill with diners. Tables on the footpaths hold brown bags of bread and glasses of wine. The mood is upbeat. The temperature is perfect.
A short ascent has us once again on top of the hill. Our alfresco table at Pani e Casu sports views of the ancient roofscape rolling down to the sea. Traditional Sardinian fare is at the heart of the restaurant's menu. We dine on culurgiones (fat potato pasta pockets) and malloreddus (thin, ribbed shell pasta), two local types of pasta in rich tomato sauces. Accompanied by a bottle of Cannonau, we are in gourmet heaven.
We return to our bed and breakfast, picking up a cone of gelato on the way. This truly has been the best day out in Cagliari. Thank you to Monica, Claudio and Simona for assisting in making many new fond memories.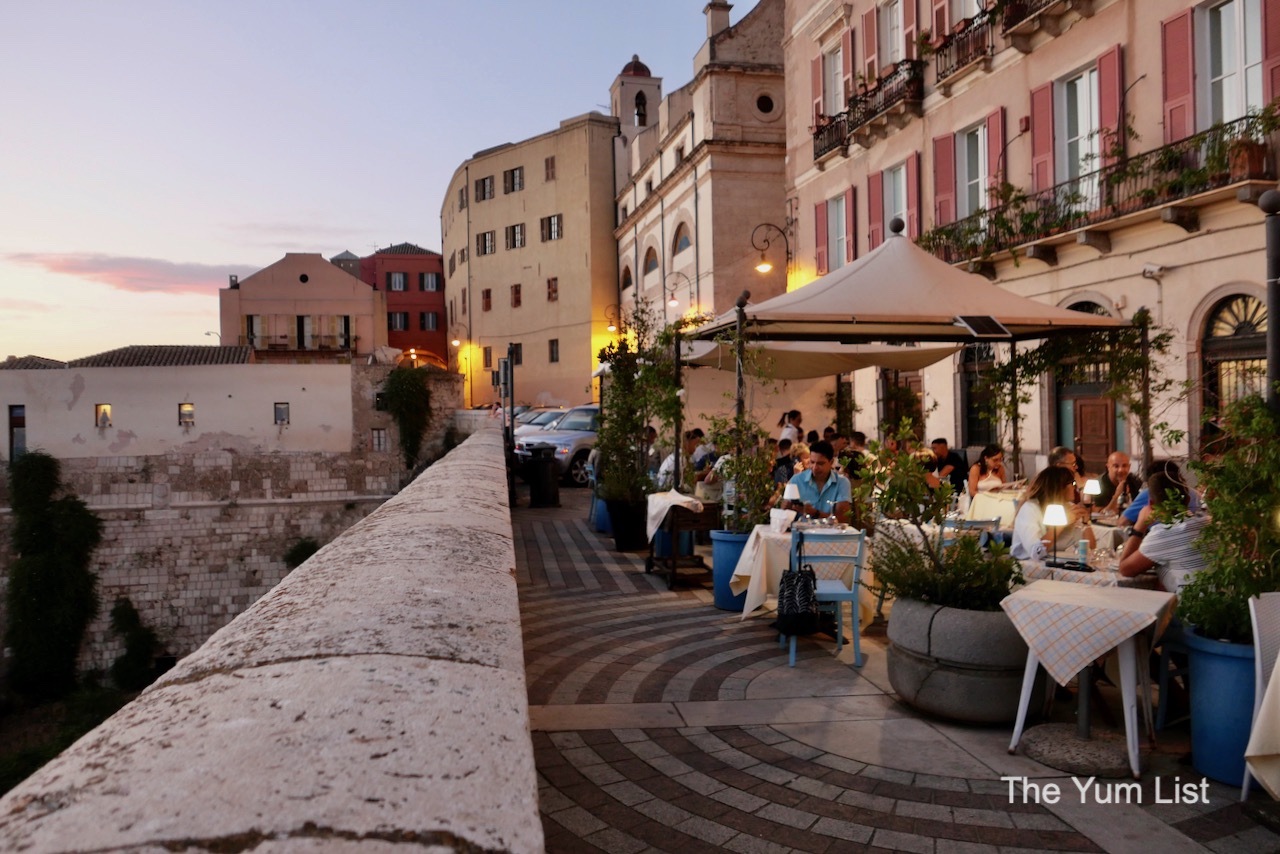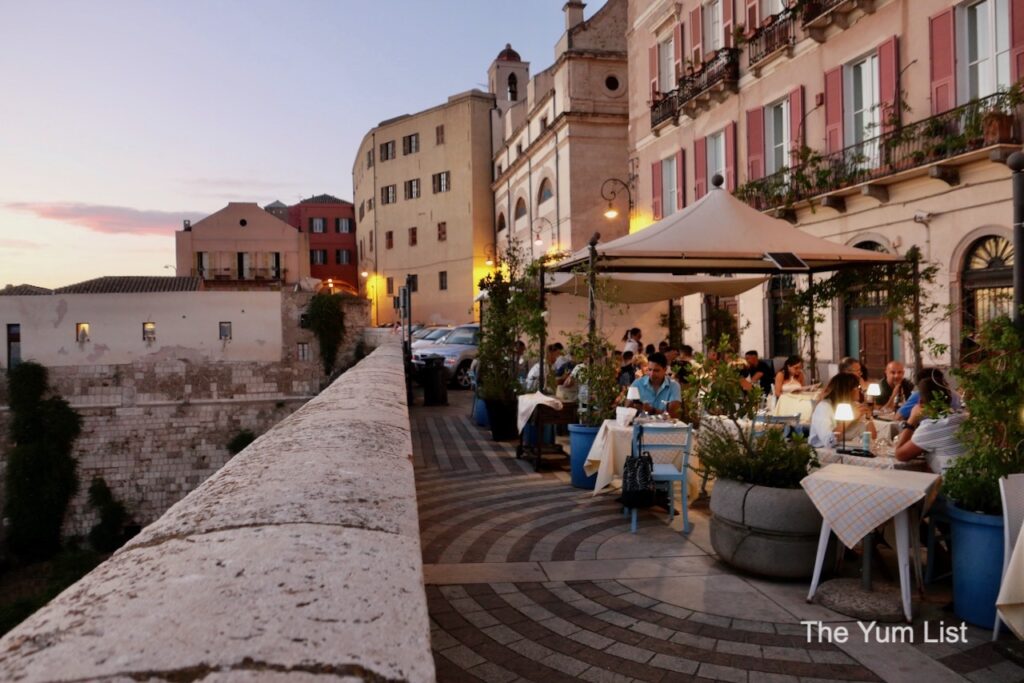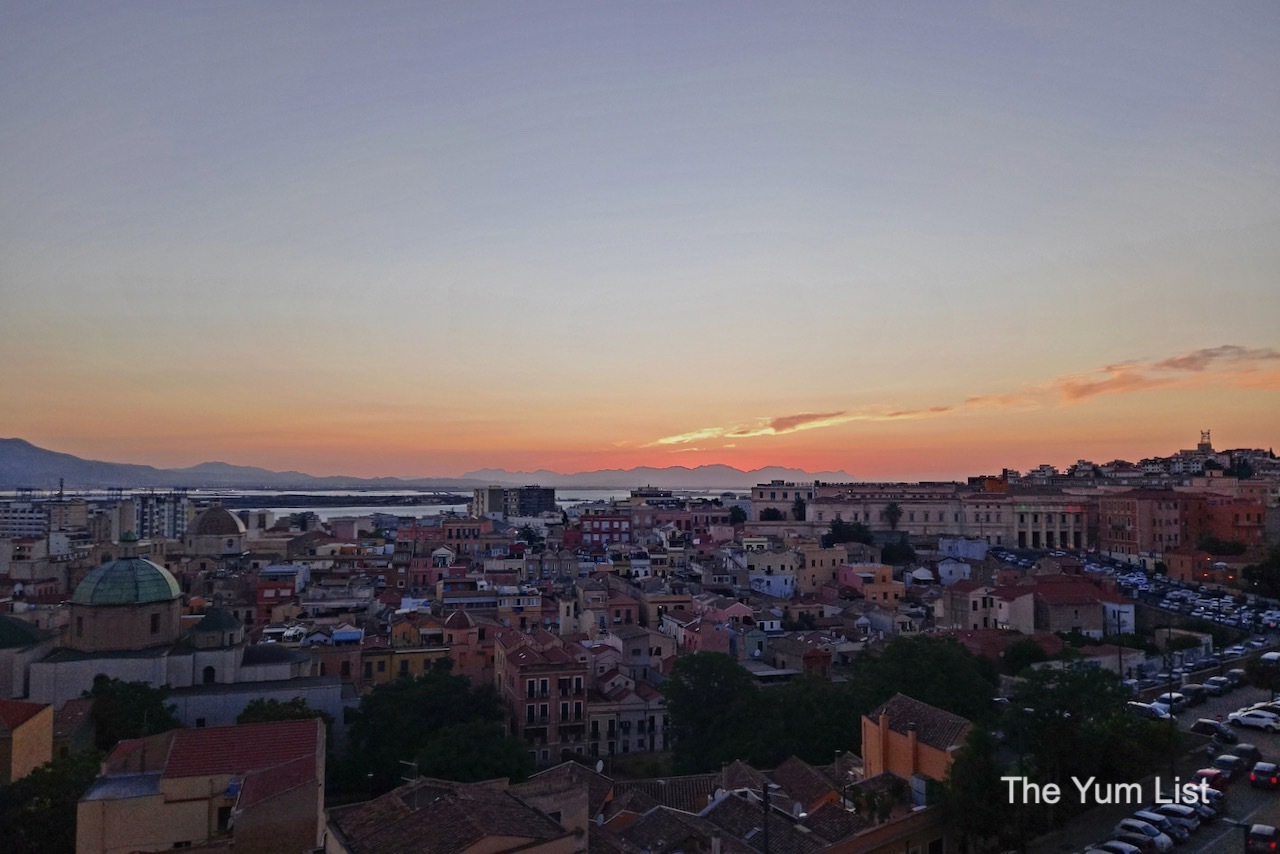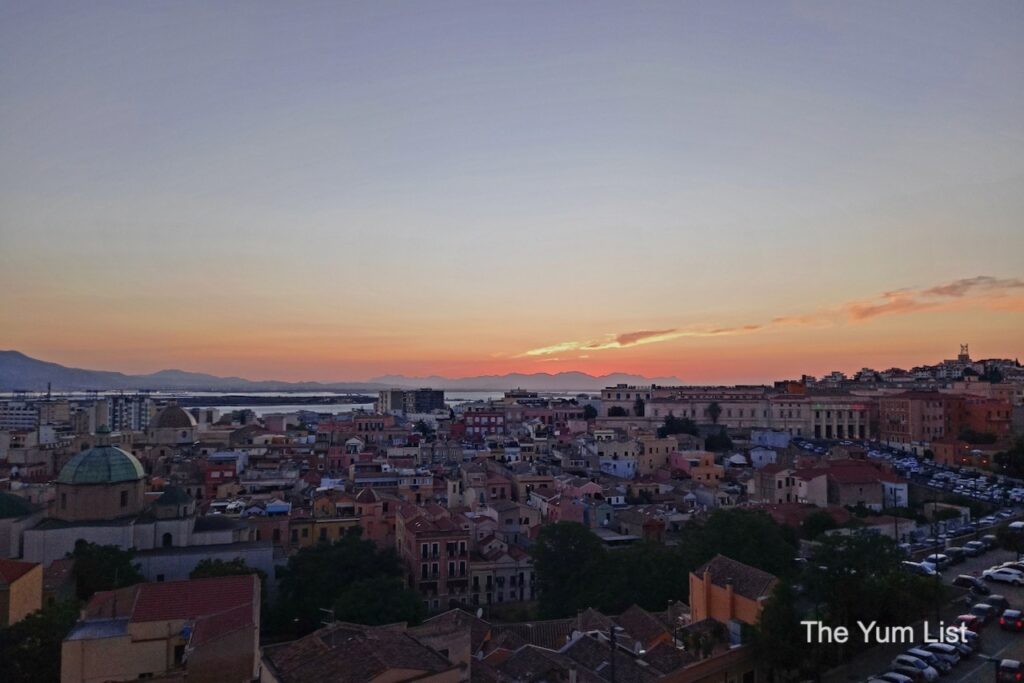 Contacts for the Best Day Out in Cagliari
Your first point of call when arranging a trip to Cagliari should be Monica from Sardinia Experiential. She can put all of the pieces together, ensuring a program flawlessly suited to your needs. Of course, you could just use the itinerary above, but you'd miss the anecdotes, history and chance to connect with locals who are passionate about their city. Monica, Claudio and Simona made everything so much richer, fun and meaningful.
Sardinia Experiential
+39 393 837 0374
[email protected]
https://www.facebook.com/Sardiniaexperiential/
https://instagram.com/sardiniaexperiential
https://www.sardiniaexperiential.com/
Cagliari Touring
https://instagram.com/cagliaritouring
Upper House
Find more tips for the best travel experiences in Italy here and stay up-to-date with our latest gourmet travel finds here and here.