Il Mediterraneo
Monica Tindall
Pullman Timi Ama has a collection of restaurants and bars to excite even the most discerning palate. Il Mediterraneo is located poolside, offering both lunch and dinner. Lighter-style cuisine matches bathing suit mode 100%, and a more elegant (clothed) experience can be had in the glass-walled section of the restaurant.
Il Mediterraneo Menu
Sardinian Wine
We're on a mission to discover Sardinia's gems, so drink nothing but local wine. And, so far, it seems we could drink a new wine every day for the next ten years and still not try all that is available on the island. Today, we're sipping on a fresh, crisp 2020 Vermentino di Sardegna by Conte de Quirra. It's a perfect straw yellow in the glass with a tinge of green. Citrus and floral notes dominate the nose. Its medium to light body and bright, fresh acidity make it perfect on a warm summer afternoon. We love this as an aperitif, but it also pairs well with our pasta and fish.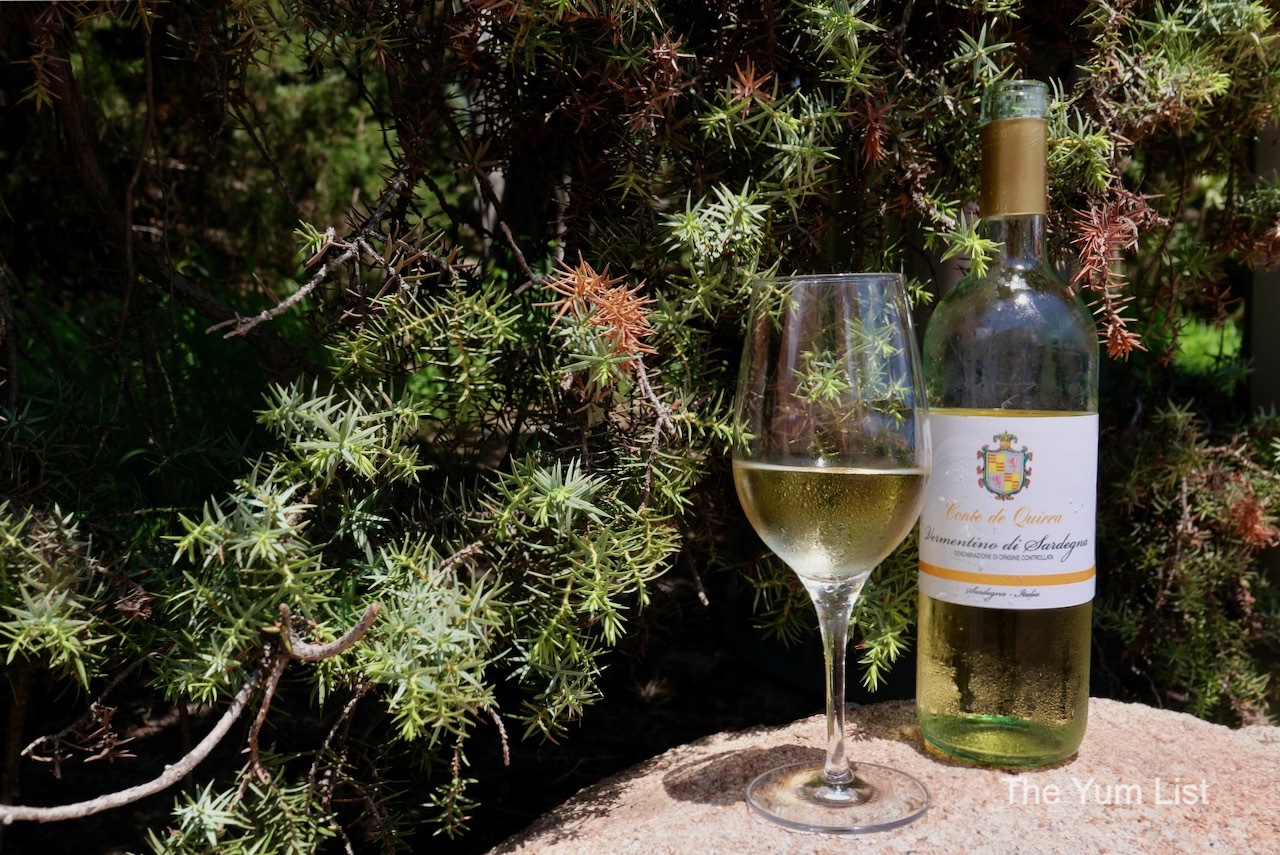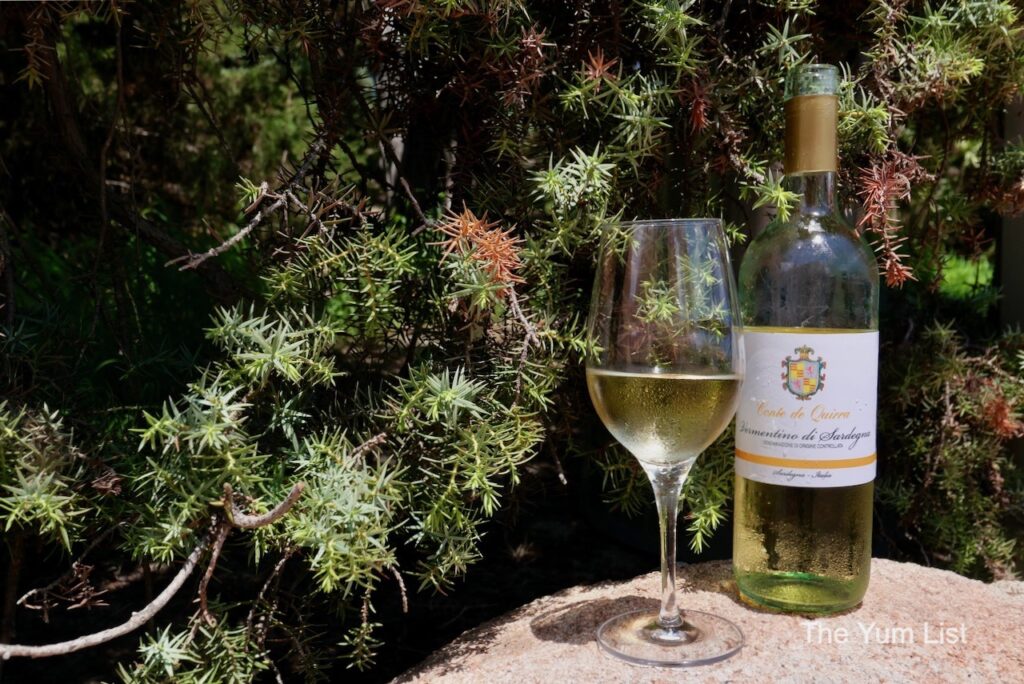 Lunch Menu at Il Mediterraneo
Our first taste of Il Mediterraneo is a selection of bruschetta. The most eye-catching is a two-hand-sized slice of toasted bread topped with vibrant, deep-red chopped tomatoes and a fantastically drool-worthy ball of buffalo mozzarella and marinated anchovies. This is complemented by four smaller pieces of crisp bread with – prawn and soft white sheep cheese (crema de pecorino), roasted red pepper stuffed with tuna from Caloforte (an island famous for red tuna), spec ham rolled with pecorino cheese marinated in oil, and lastly tomatoes and scabecciu olives (olives marinated in vinegar, garlic and parsley). It's a smashing start.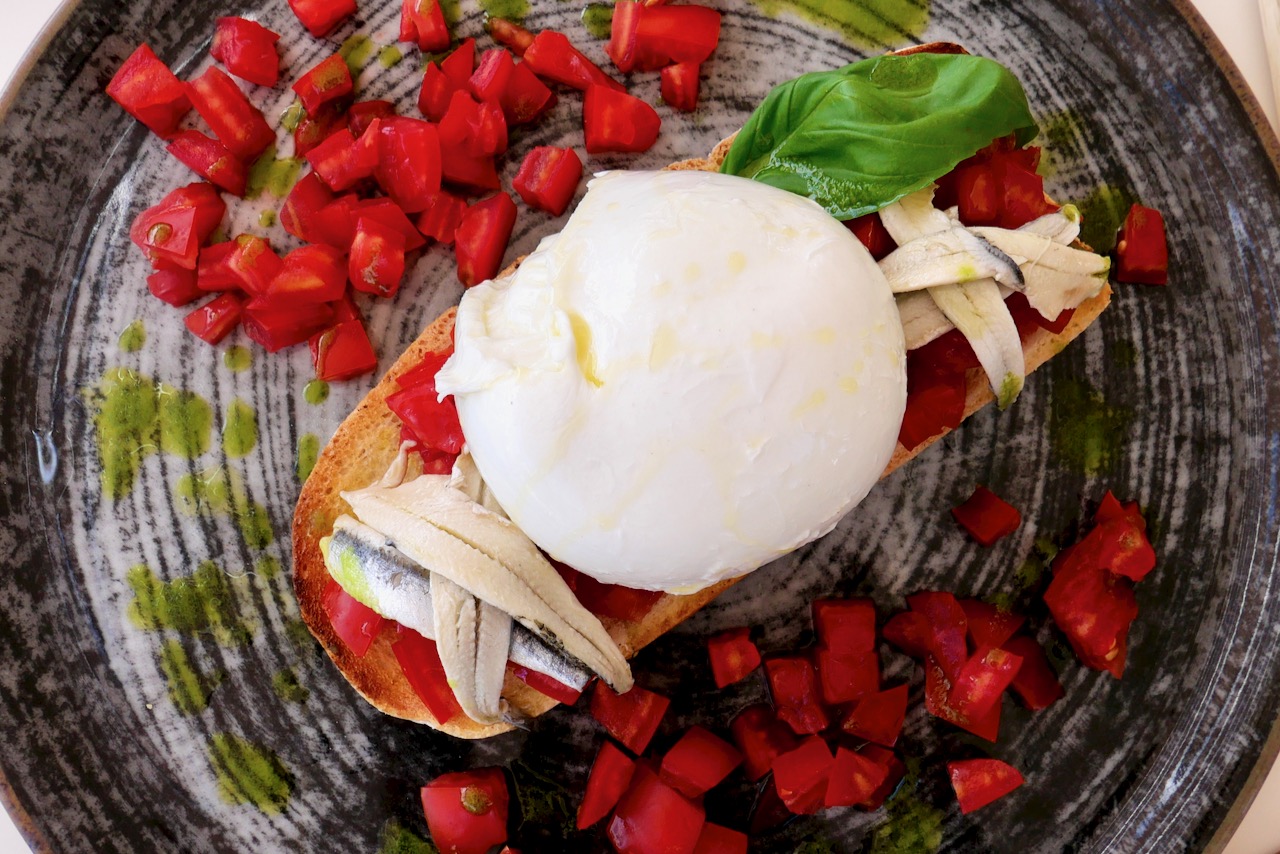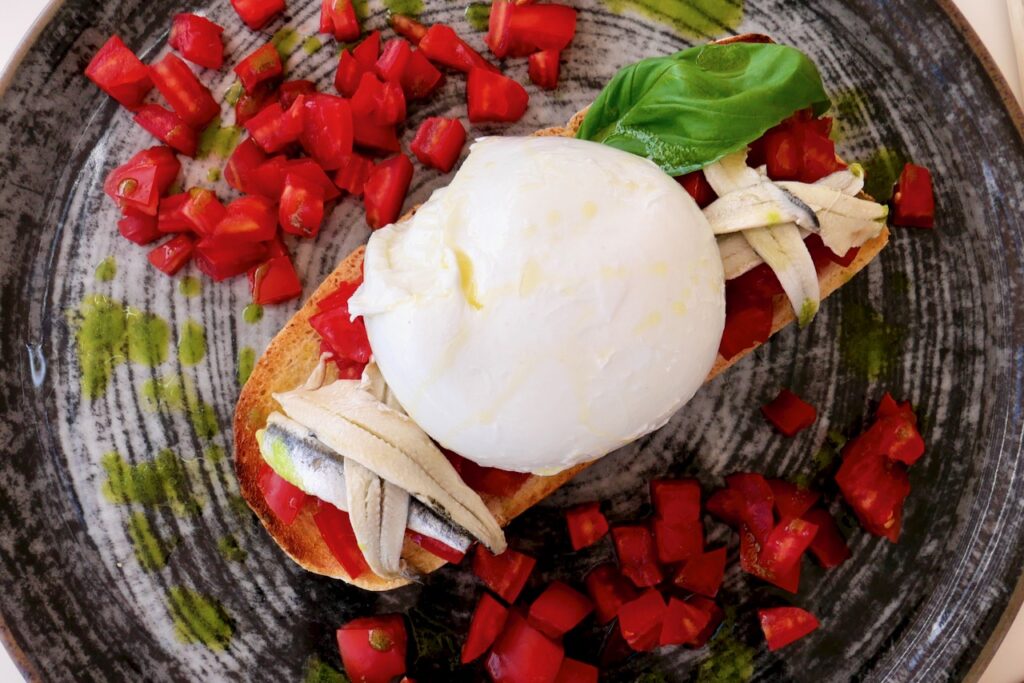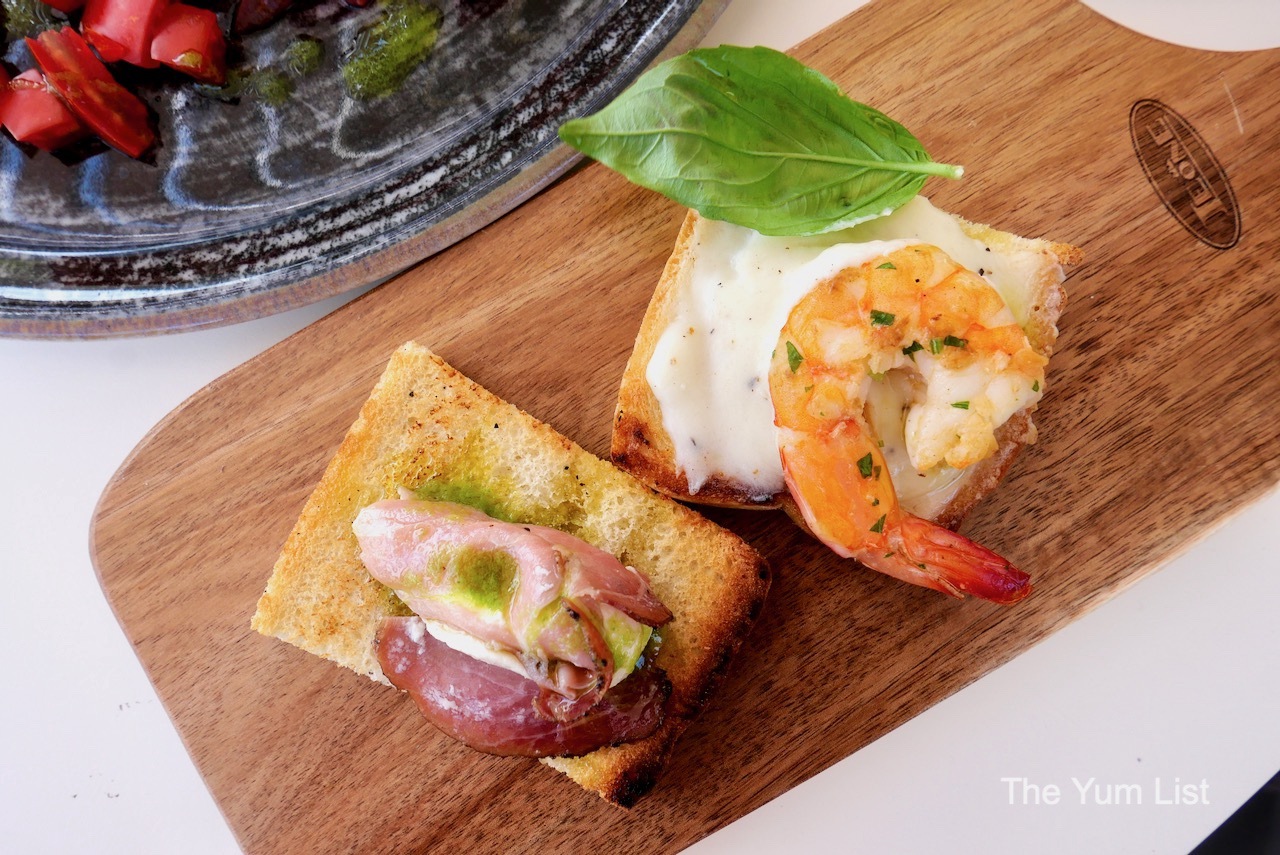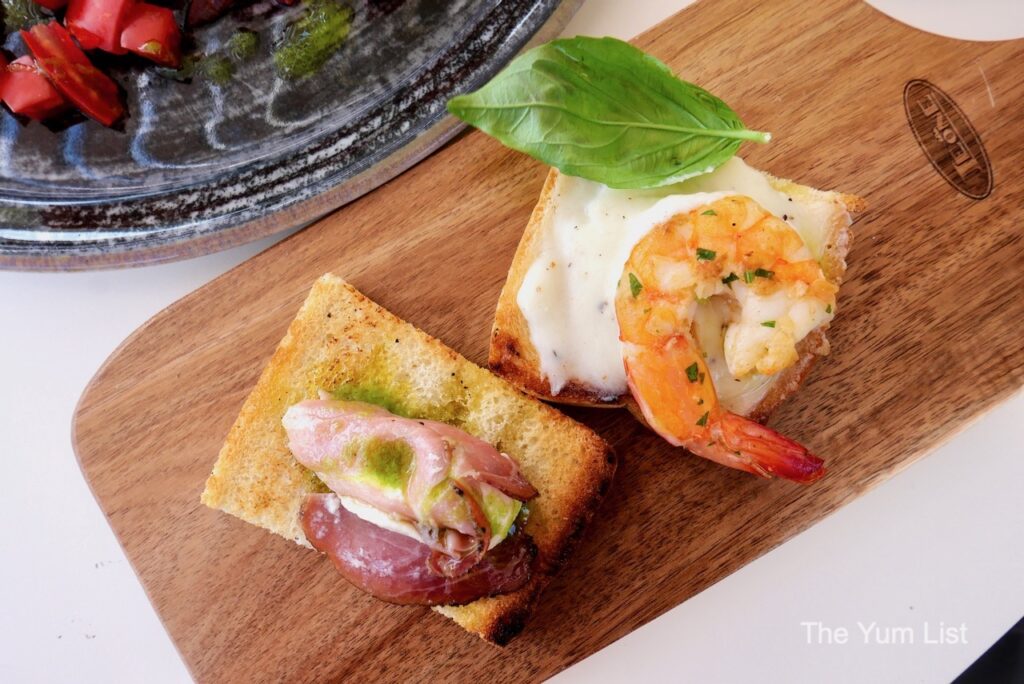 Our principal plate for lunch is a local signature – Sardinian Gnocchi "Malloreddus" with Rock Red Fish and Fresh Pecorino (EUR 16). These hand-made elongated and ribbed shells of pasta are made of semolina flour and water. I can just imagine the cook's job to spend hours making bundles of these and then the disappointment of watching guests gobble them down in minutes. Sorry, kitchen crew, they're just too good!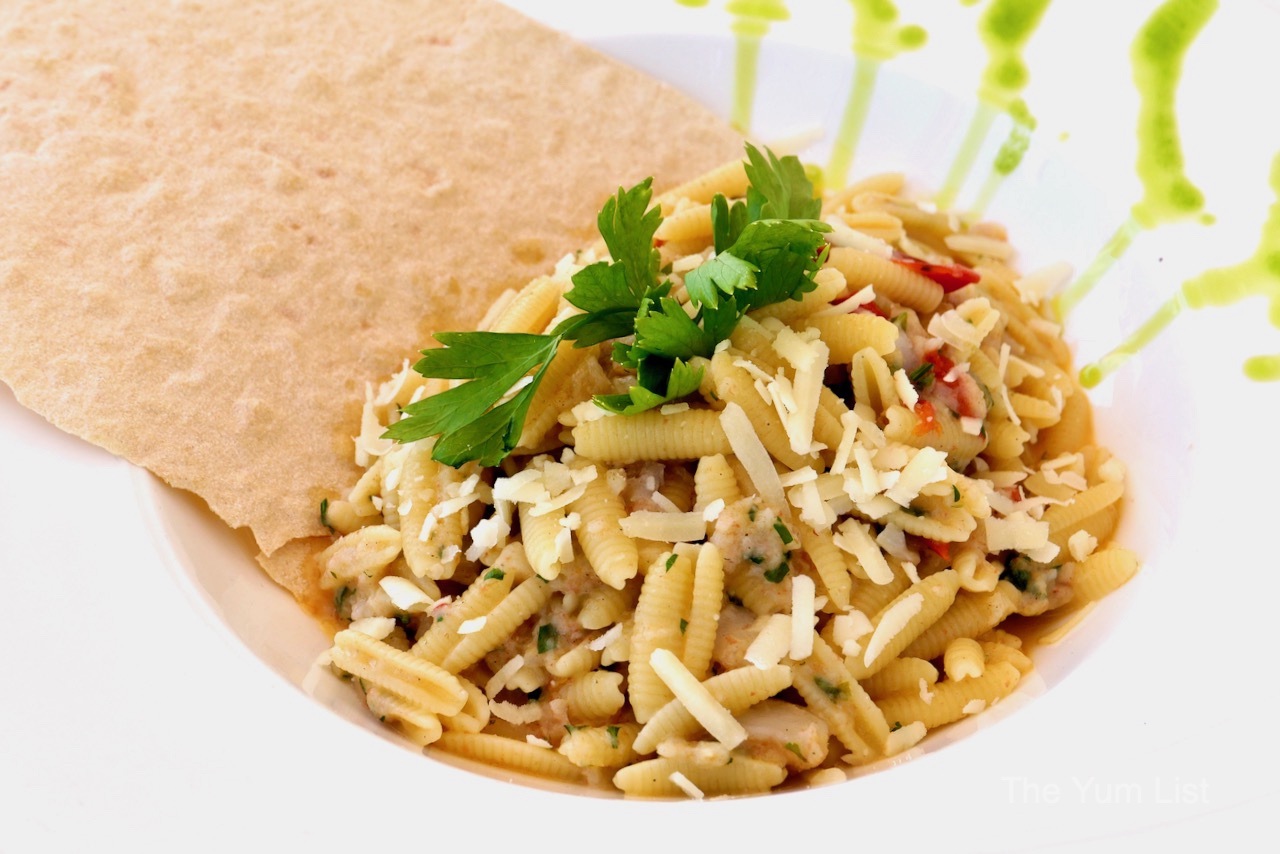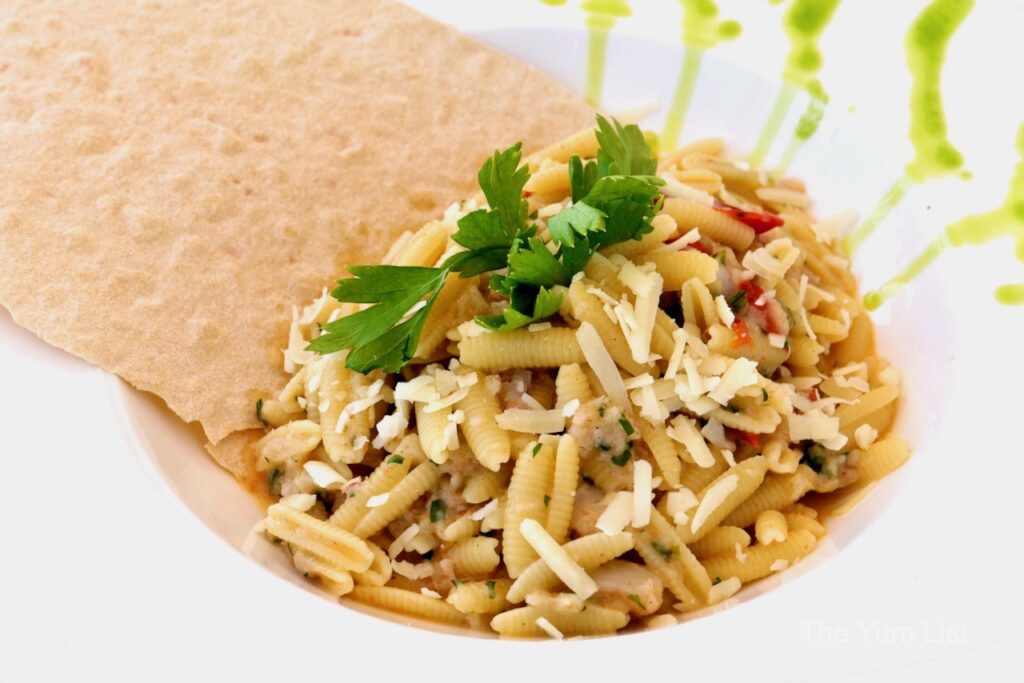 Our meal concludes with a classic Italian sweet with the distinctive taste of Sardinia – Myrtle Panna Cotta (EUR 6). The evergreen myrtle is a bushy, rich green plant that produces dark berries with an initial sweet herbaceousness followed by a tannic finish. The sweet thick cream takes the edge off the berries' astringency and, in turn, is livened by the myrtle.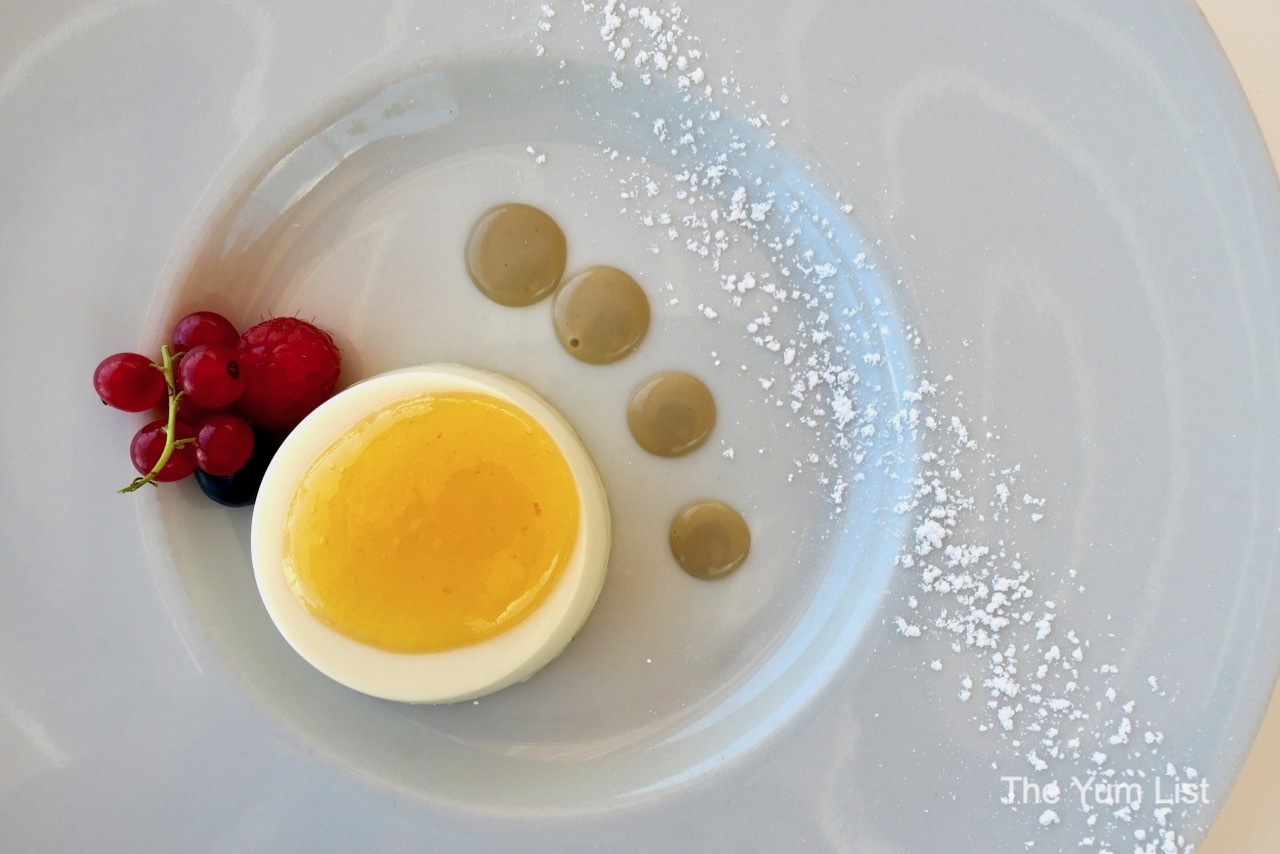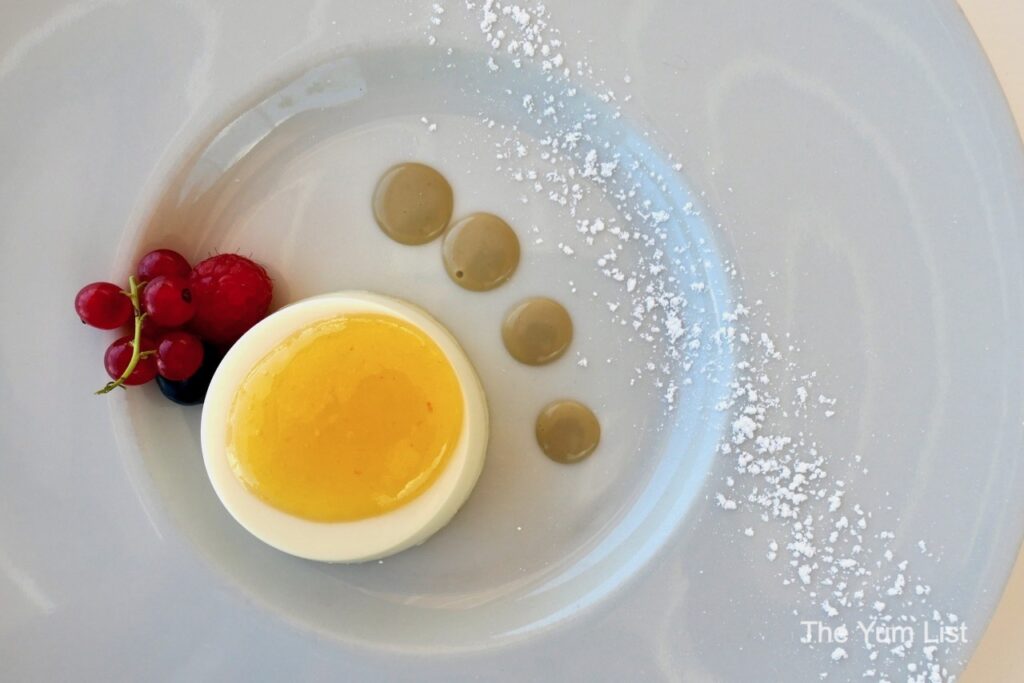 Reasons to visit Il Mediterraneo: pleasant setting, multilingual and accommodating staff, hearty and fresh meals, an authentic taste of Sardinia.
Il Mediterraneo
Pullman Timi Ama Sardegna
Viale dei Ginepri, 3,
09049 Villasimius SU, Italy
+39 070 79791
[email protected]
https://www.pullman-timiama-sardegna.com/en/
Il Mediterraneo Opening Hours
Lunch: noon to 3 pm
Dinner: 10pm to 1 am
* Times may vary in different seasons.
Find more gourmet travel ideas for Italy here and stay up-to-date on the latest happenings in KL's food and beverage scene here and here.