I Ginepri
Monica Tindall
I Ginepri invites dining by the sea for guests of Pullman Timi Ama Sardegna as well as the general public. With Sardinia's fantastic summer weather, it's just about guaranteed to be a stunning daily experience. Uncomplicated lunches with a focus on fresh fish and seafood yield to hearty Sardinian meals elevated in presentation as the sun lowers. Energy increases with live music and DJs spinning in the late evening. This is the spot for something a little fancier for dinner, as such reservations are required. However, the more casual lunchtime is on a first-come, first-served basis.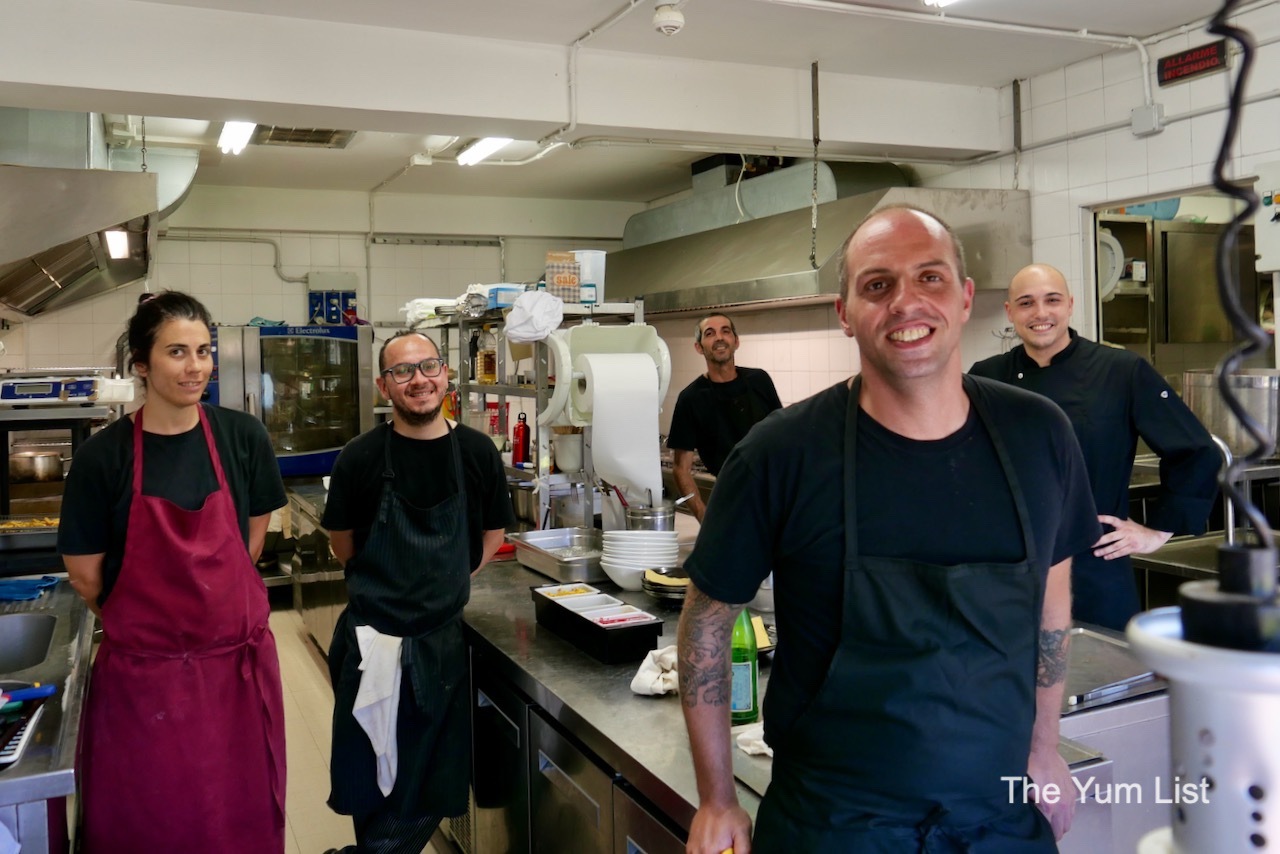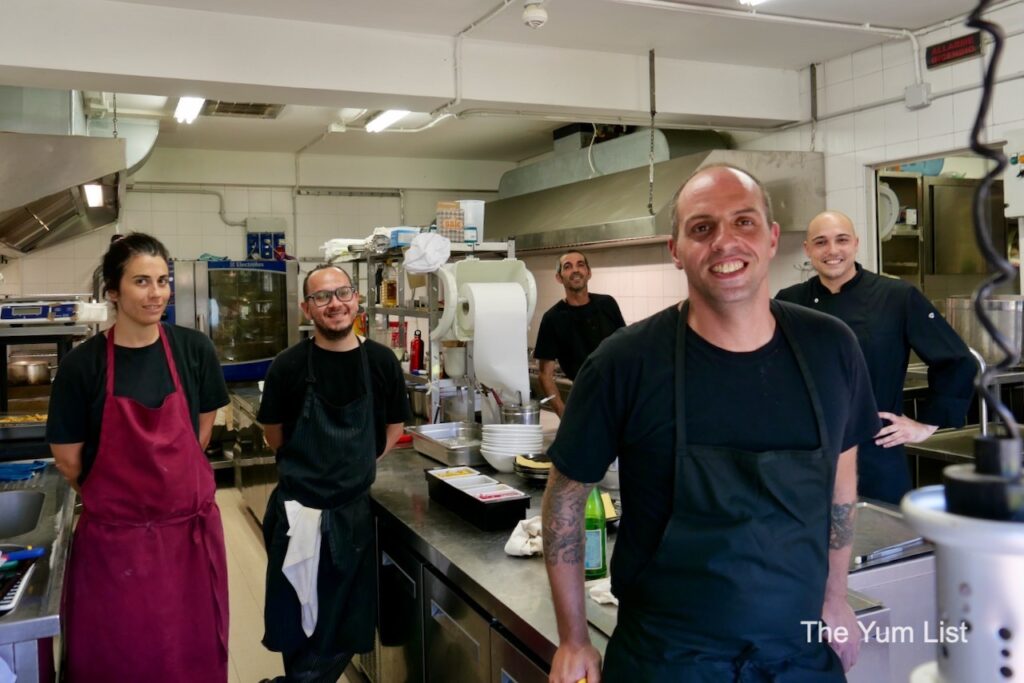 Lunch at I Ginepri
During the day, guests have views of bushy scrubland and lawn rolling down to that magnificent blue coast. The open walls invite a breeze taking the edge off the summer heat. Staff are all smiles and speak multiple languages. We switch between Italian, Spanish and English with ease.
As mentioned, fish and seafood are the highlights of I Ginepri's menu. There's a fresh seafood counter at the entrance where you can pick from the catch of the day. However, we leave our trust in the chef, and he presents Stewed Mussels and Clams with Homemade Bread Croutons (EUR 18) as the first course. It's a massive pile of molluscs in a delicious red sauce. The taste is remarkably clean. I immediately attribute the pristine taste to the chef. However, chef de cuisine Alessandro Graziosi is quick to reveal that it's all about the waters from which the seafood comes. He says some of the best seafood in the world grows in the Mediterranean. It's a combination of temperature, high salt levels, strong currents and water cleanliness that produces such quality. Molluscs are filters, so it's impossible to achieve unblemished flavour if the water is not pure. As such, the team is extremely particular about the sourcing.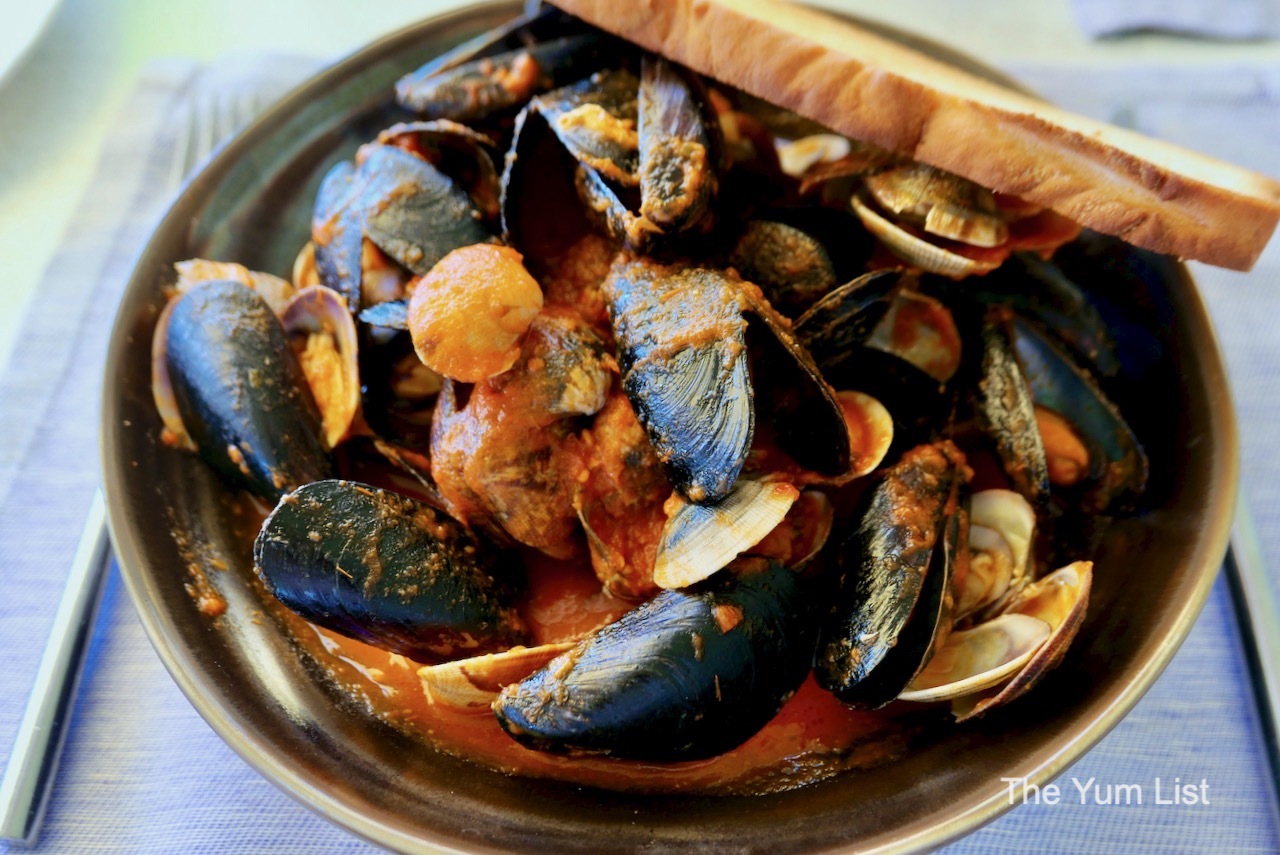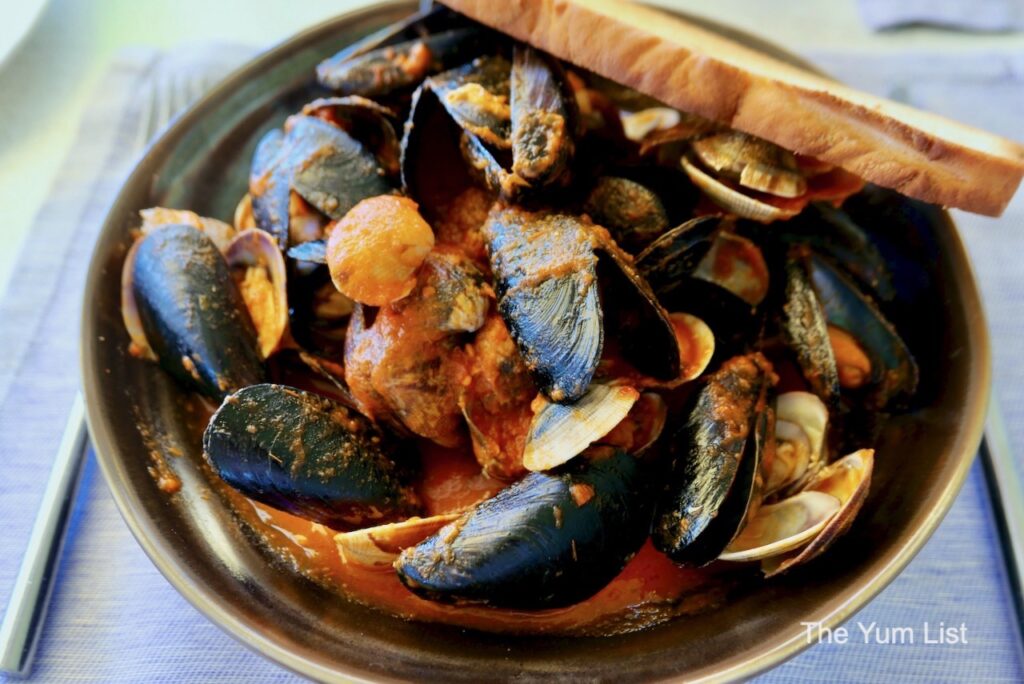 Truth be told, for lunch, we could have happily started and ended with a glass of wine, with that massive bowl of clams and mussels in between. That, though, would not do justice to the menu, so we press on – sacrificing our waistlines for you.
We've had several typical types of pasta from Sardinia on this trip, and now it's time for fregola. The island treasure seems to have been influenced by its African and Middle Eastern neighbours. It's a small, ball-shaped pasta made from semolina dough and treated much like rice in cooking. In this dish, Slow-cooked Fregola Pasta (EUR 24) with assorted seafood and crustaceans, the pasta is toasted and slowly simmered to absorb the fish and tomato stock. It's loaded with clams, mussels, octopus, crab, prawns and cuttlefish and is very filling. With our stomachs full, a light buzz from the wine, and the heat of the afternoon, we are primed for an afternoon nap. What a luxury!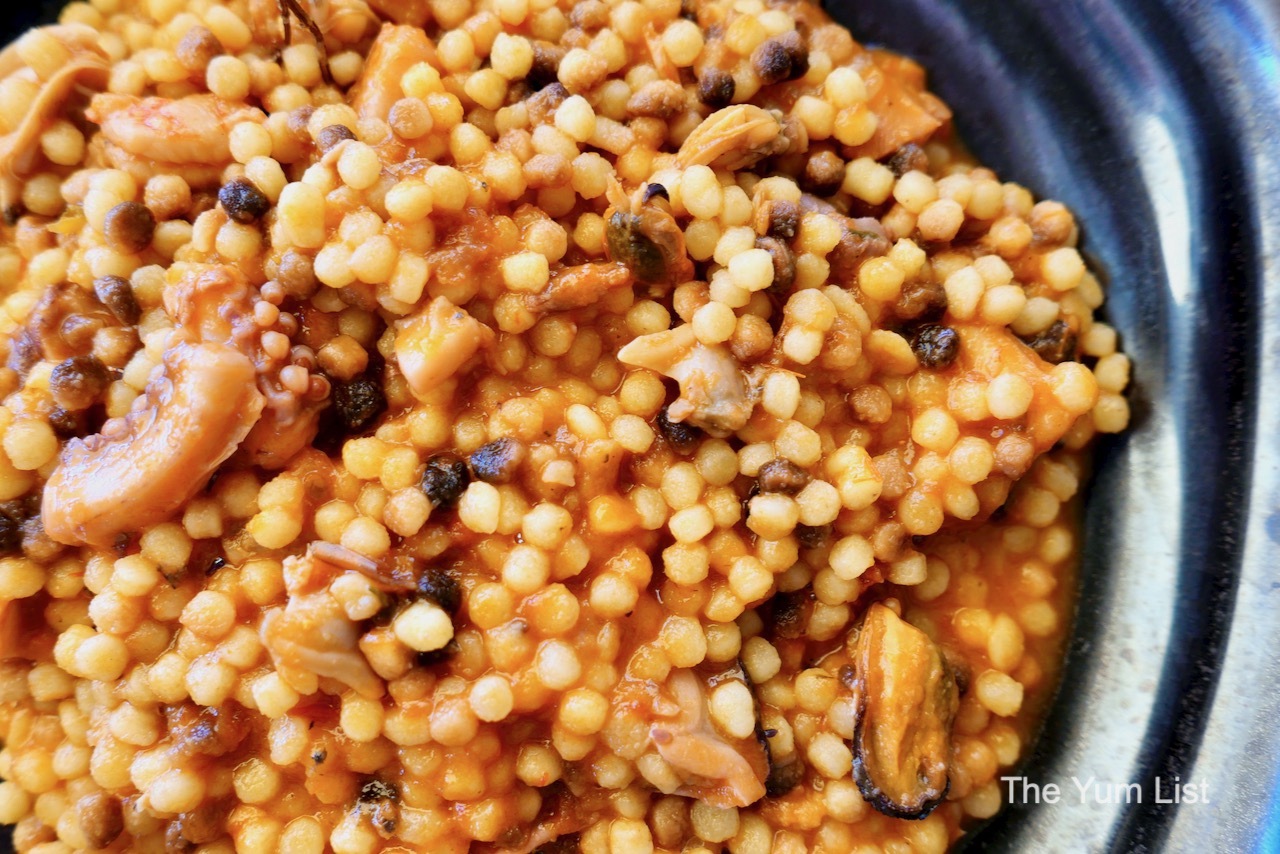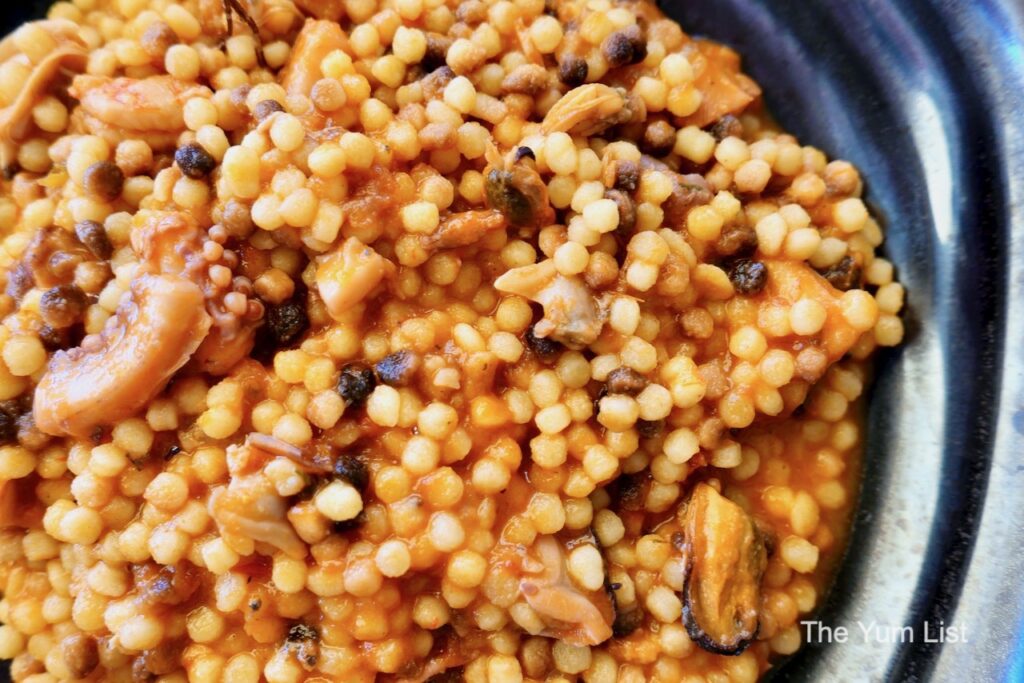 We keep our eyes open for a little longer, though, and wind up the meal with an international recipe, White Chocolate and Lime Namelaka (EUR 8). The Japanese inspired mousse is a soft white chocolate cream with a hint of lime. Fresh and coulis strawberries complement with a nice tang.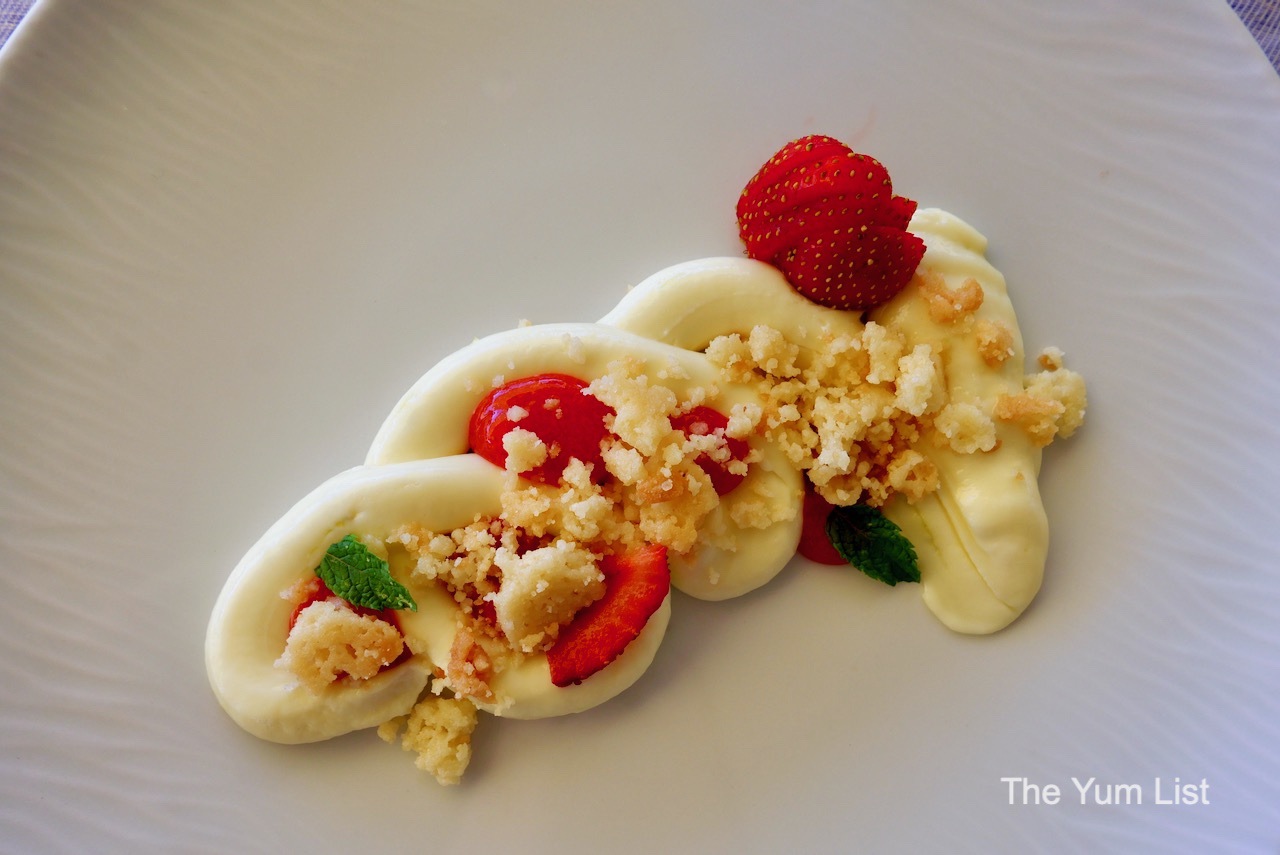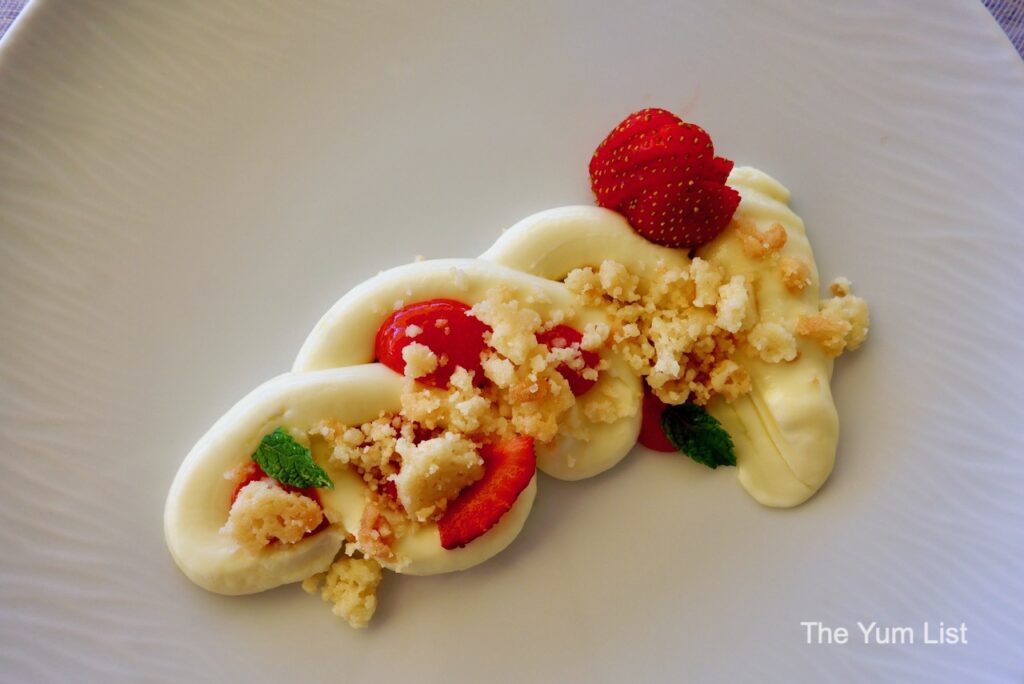 We don't take a nap but instead have a relaxing afternoon in the fabulous Thalassa Sea & Spa, which leaves us refreshed and reinvigorated, ready for round two at I Ginepri in the evening.
Dinner Menu
From the slightly raised position of I Ginepri, a soft flurry of air cools the setting, and the surrounding trees and sea ensure we're breathing nothing but the cleanest of air. Tables dressed in white linen and silver cutlery, as well as sofas on the lawn with muted lamps, set the stage for a beautiful evening. Glasses clinking and pleasant chatter sound alongside a soundtrack of contemporary ballads.
We begin with the only acceptable launch to an elegant dinner, a glass of bubbly. The light sparkle in the glass combined with the soft breeze, cool temperature, sea views and friendly service sets the mood.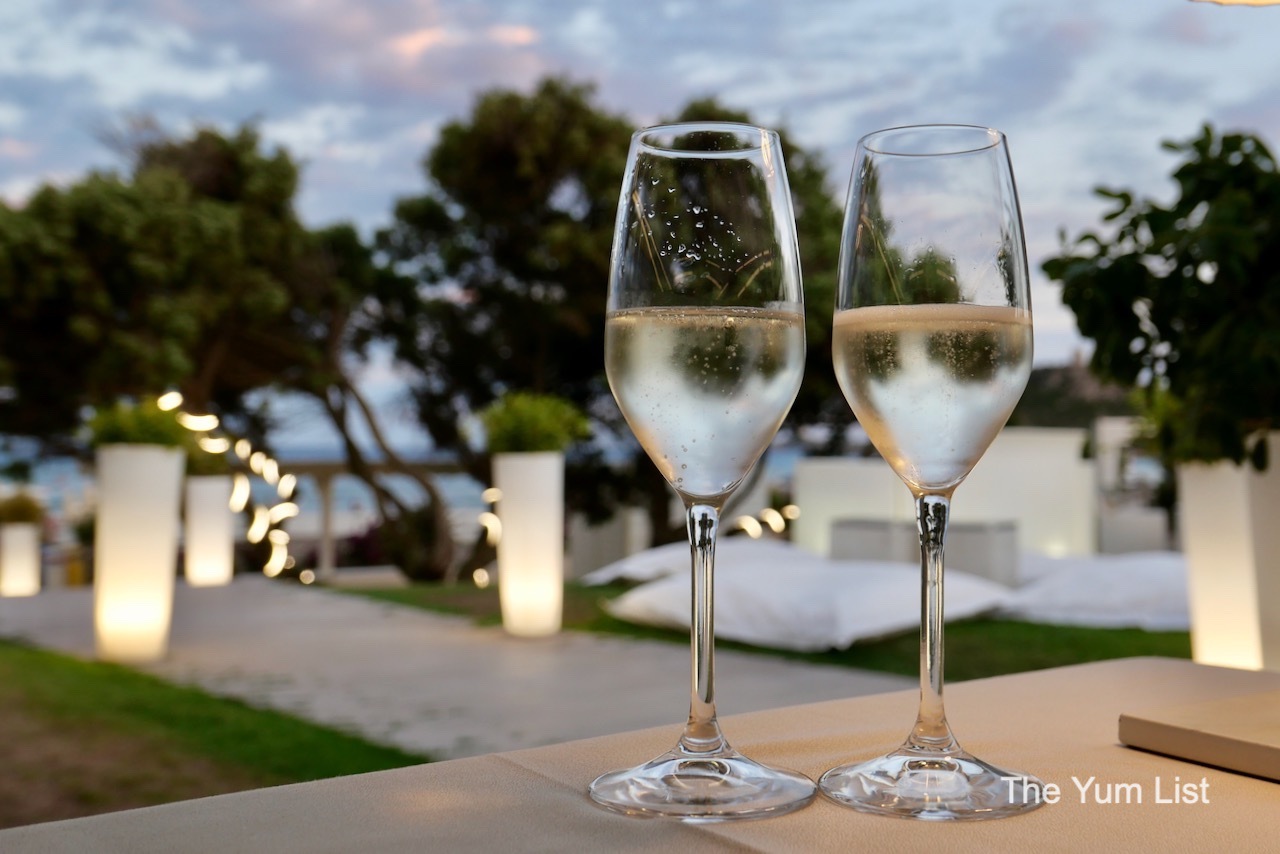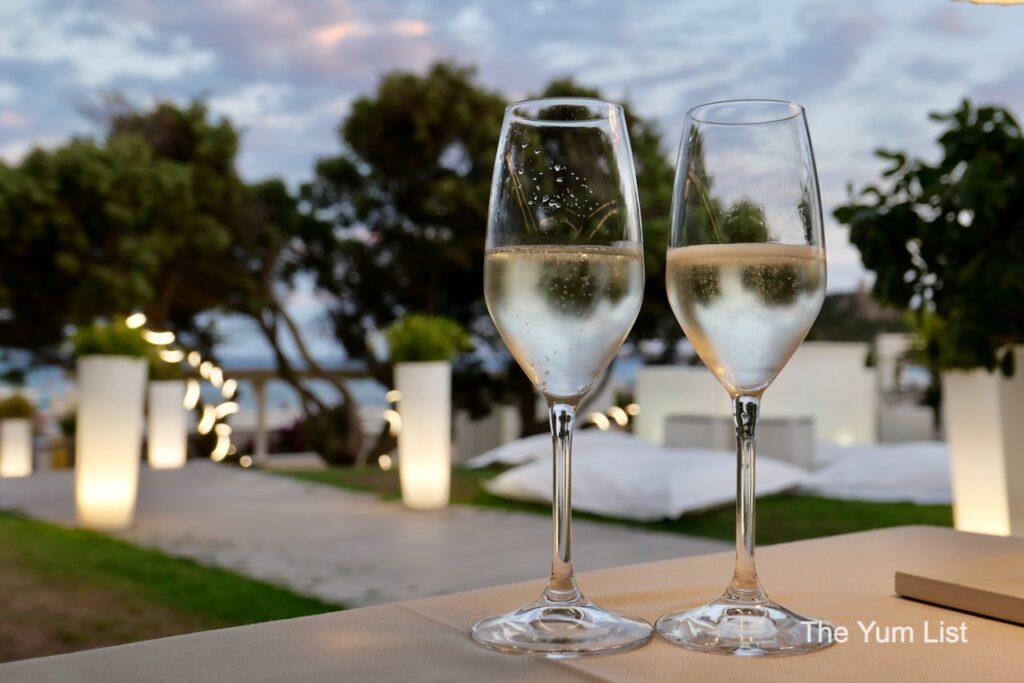 Our appetiser tonight is Red Prawn Tartare, Red Currants, Orange and Smoked Salt (EUR 25). The pink ring is packed like sardines in a can, promising a generous serving of shrimp. Sprinkled with orange dust (the skin of the orange dehydrated in powder form) and topped with fresh orange segments and red currants, it's a fresh and satisfying beginning.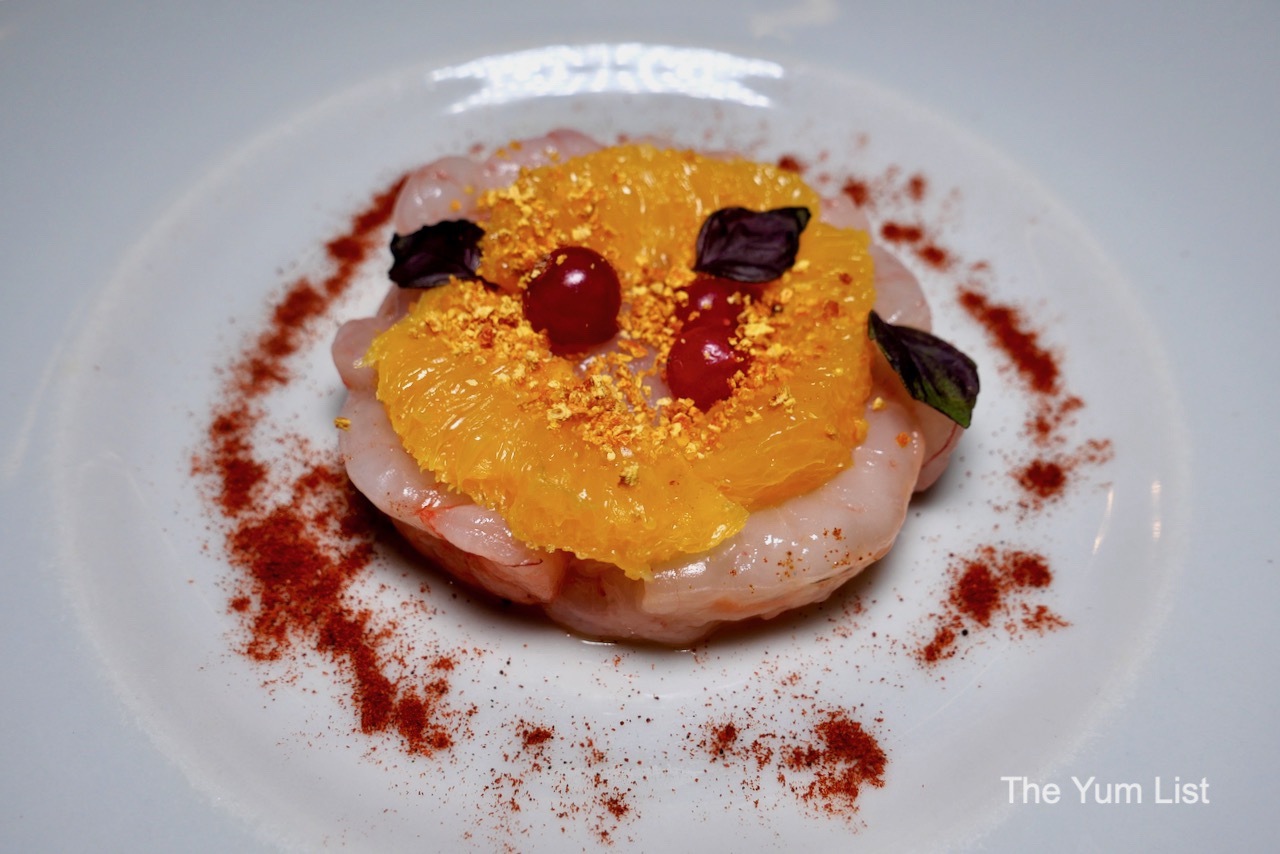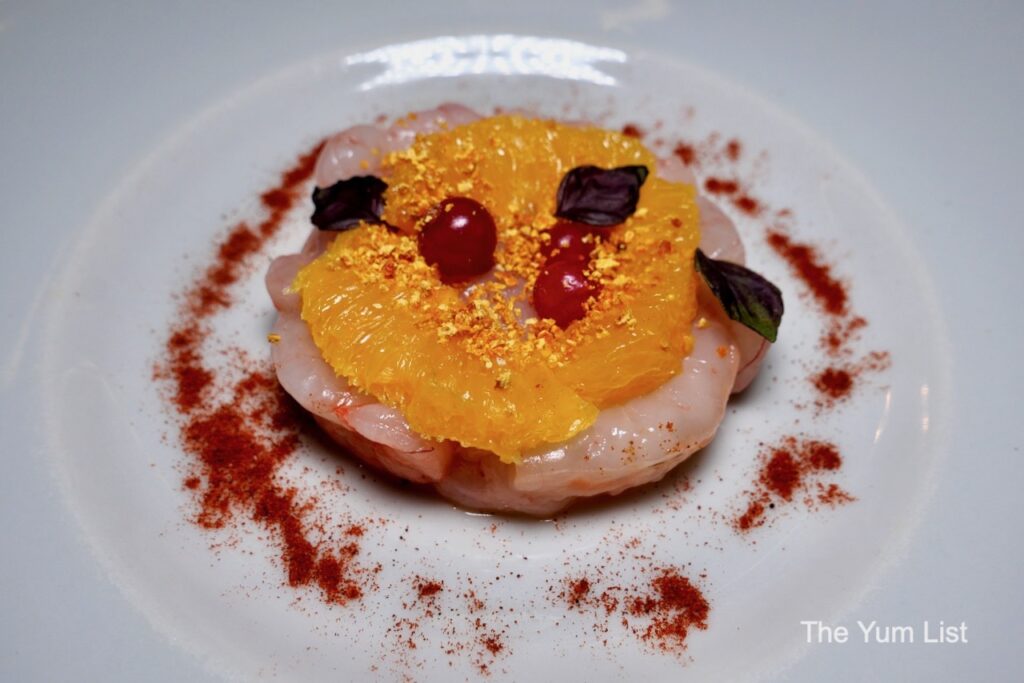 Next, we're treated to an off-menu creation, chef Alessandro's signature dish, Seafood Caprese. It's an attractive pile of tomato coulis, burrata cream, smoked tuna, cherry tomato confit, Thai black basil (plucked fresh from the garden out back), squid carpaccio and a seared prawn. There's a smokiness here, hinting at summer barbecues. Chef Alessandro reveals the secret of vegetable ash oil. He over-grills veggies and soaks them in oil and vinegar, imparting their flavour into the liquid. If you close your eyes, you can imagine the grill right beside you.
Our second course, Clams with Spaghetti, continues the flavour of the sea. Al dente strings of pasta are coated in bottarga – a sun-dried and cured fish roe famous on the island – alongside clam mayonnaise. This achieves a glazed, oily and fishy coating to the spaghetti. We can taste why it's one of I Ginepri's most popular orders.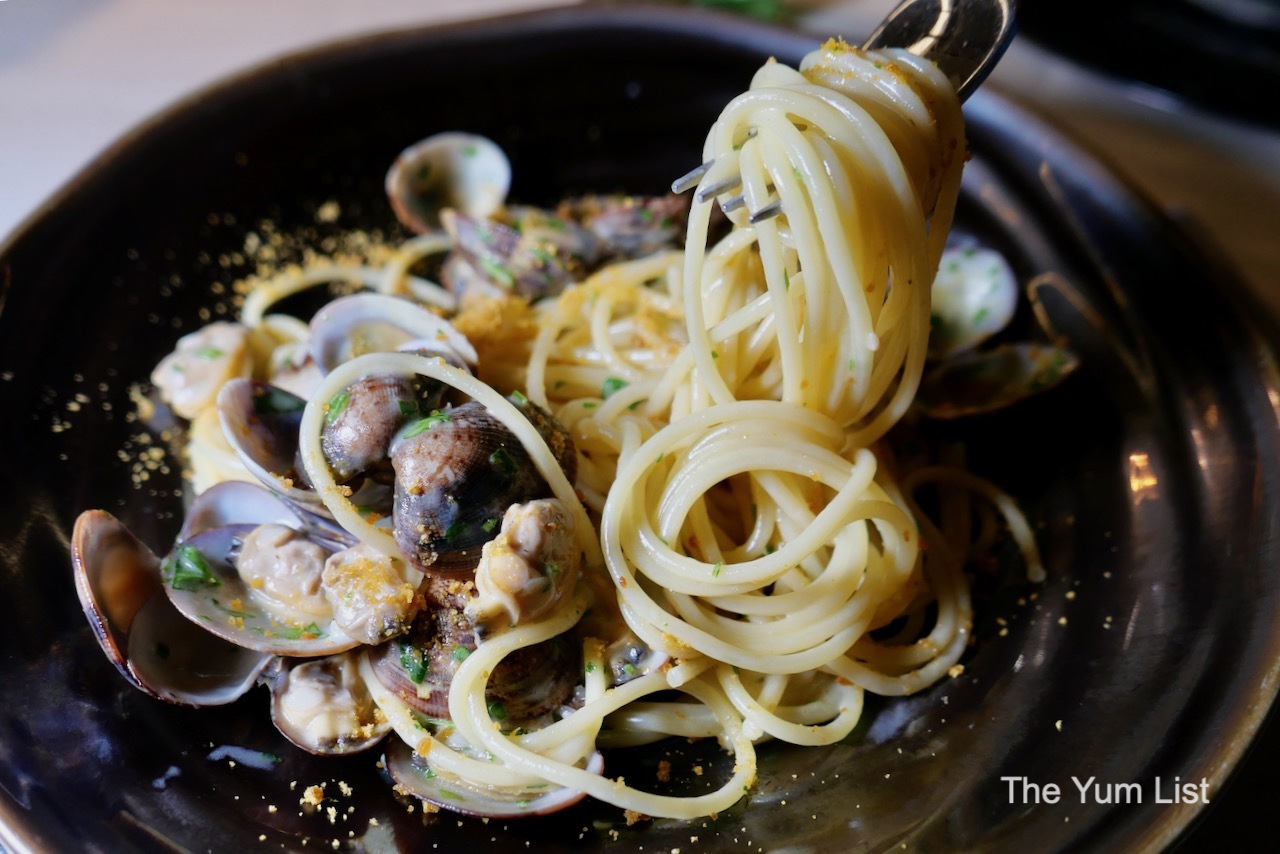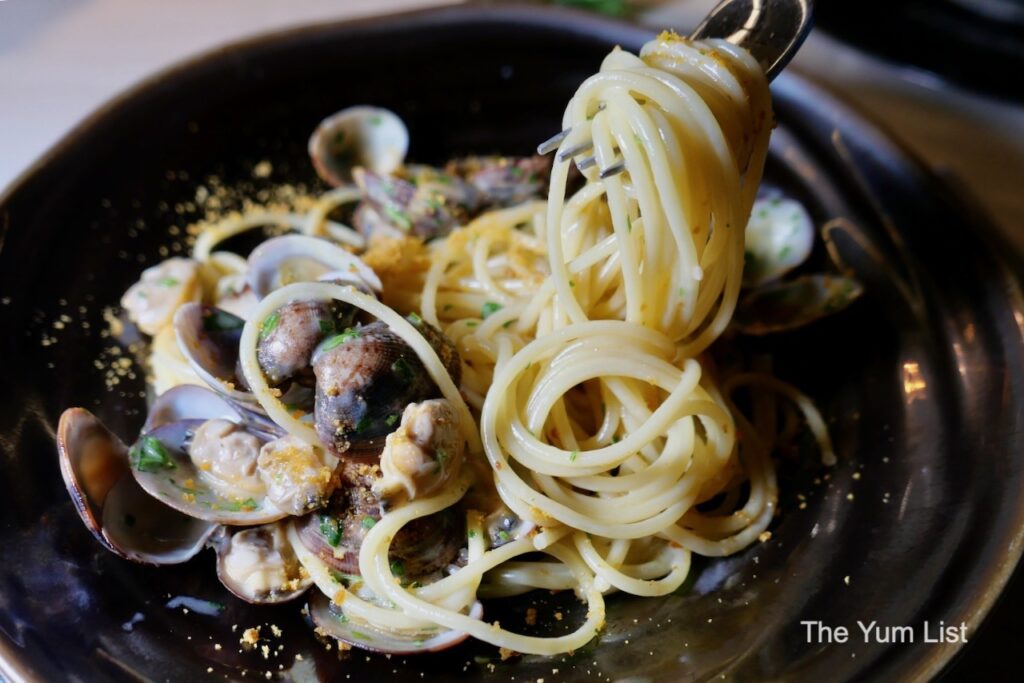 Our main, Glazed Octopus Tentacle on Potato and Parsnip Cream with Lemon Oil (EUR 25), has a charred meaty beginning and a citrusy fresh finish. Thanks to the glaze (beetroot and tomato water), it's a rich red, and time on the grill gifts an attractive crispy edge. The accompanying cured citrus has been in the works for six weeks! Left to marinate in salt, water four different kinds of basil and ginger, it has a sharp finish complementing the seafood flawlessly.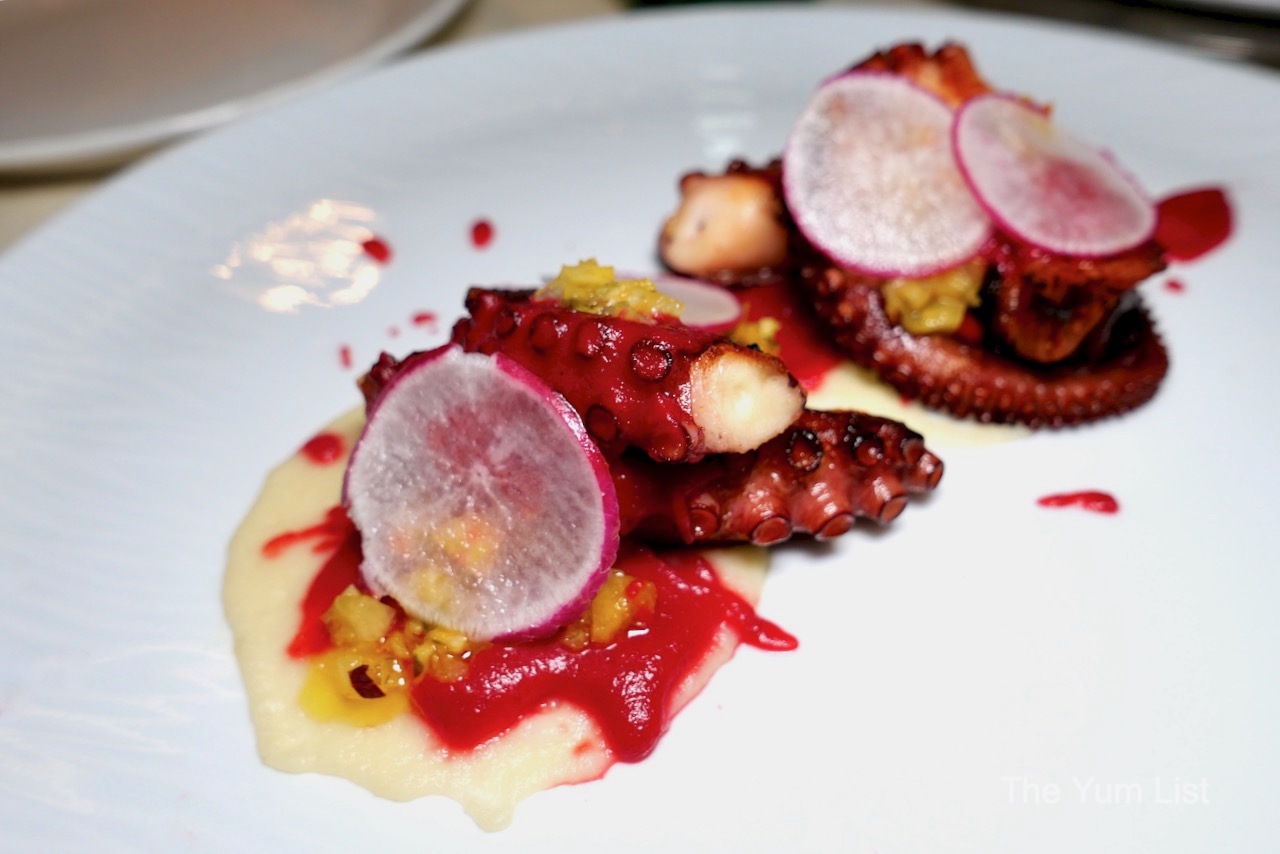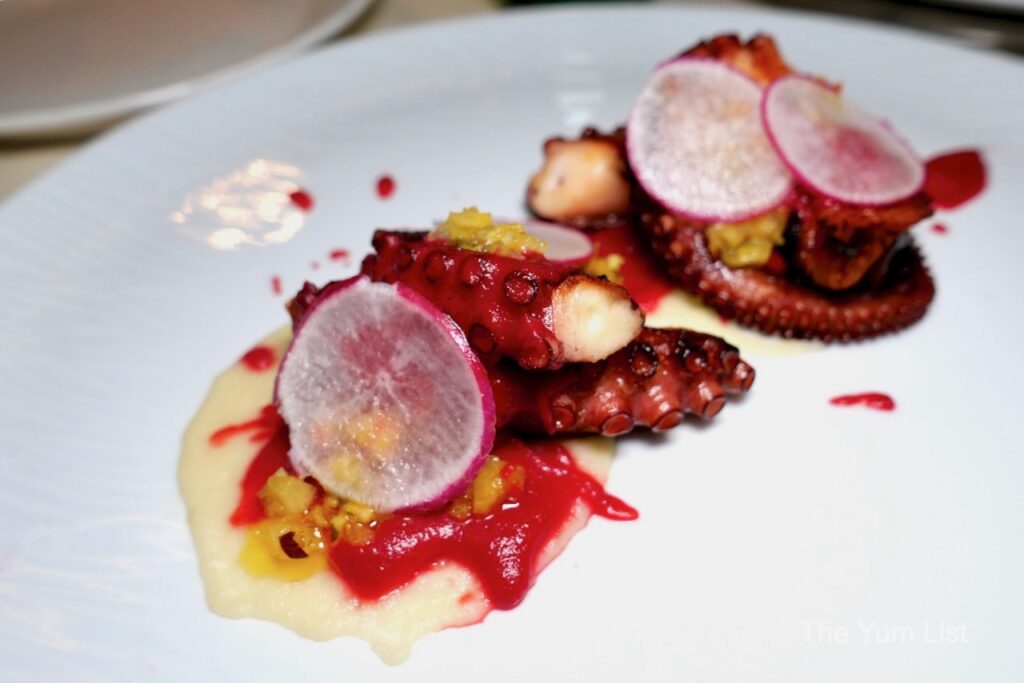 Lastly, we return to local rusticity with Seadas (EUR 7). This local deep-fried pastry is filled with soft pecorino and honey. The mildly sour taste of the sheep's cheese is balanced with the natural sweetness of honey and brightened with a pinch of lemon zest. The honey drips in a sticky dribble as we pick up each one. They're warm, comforting and pretty fantastic.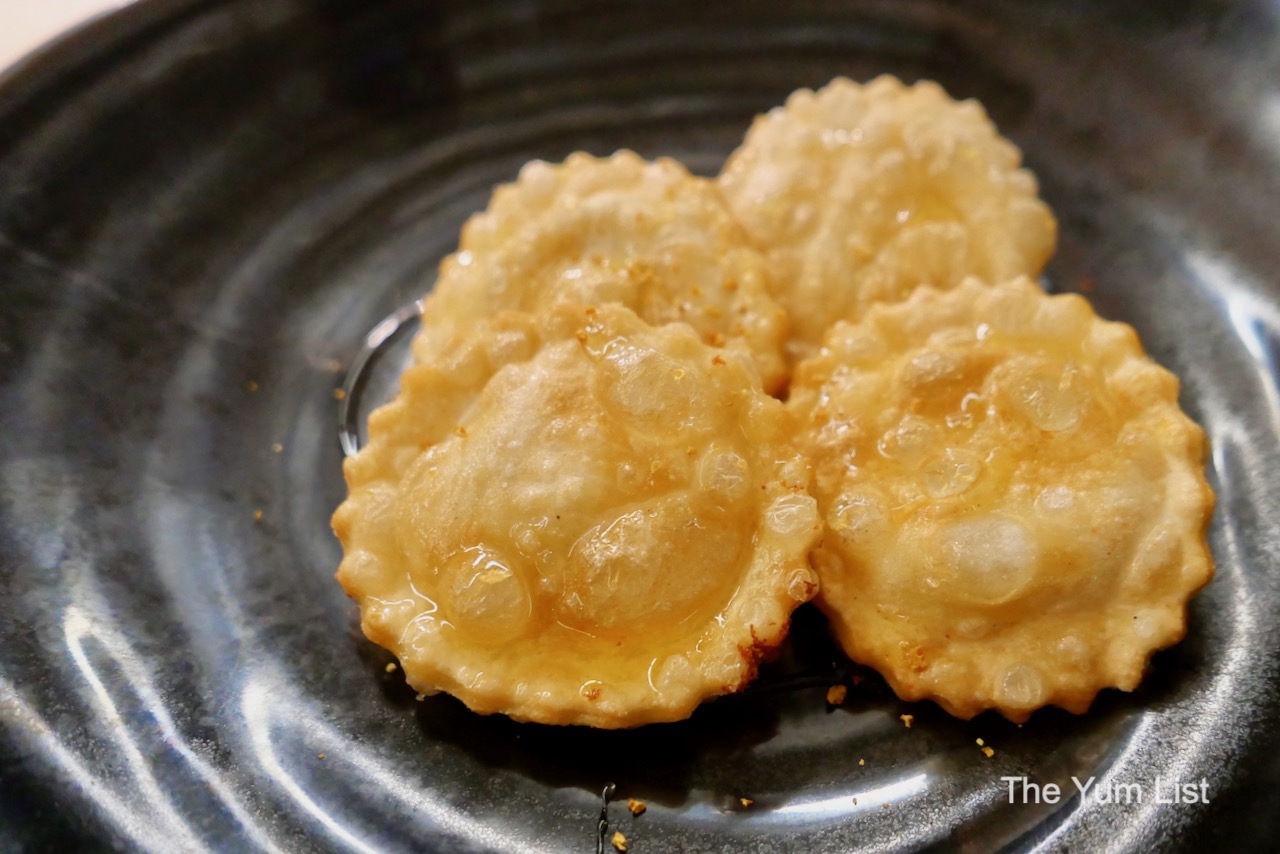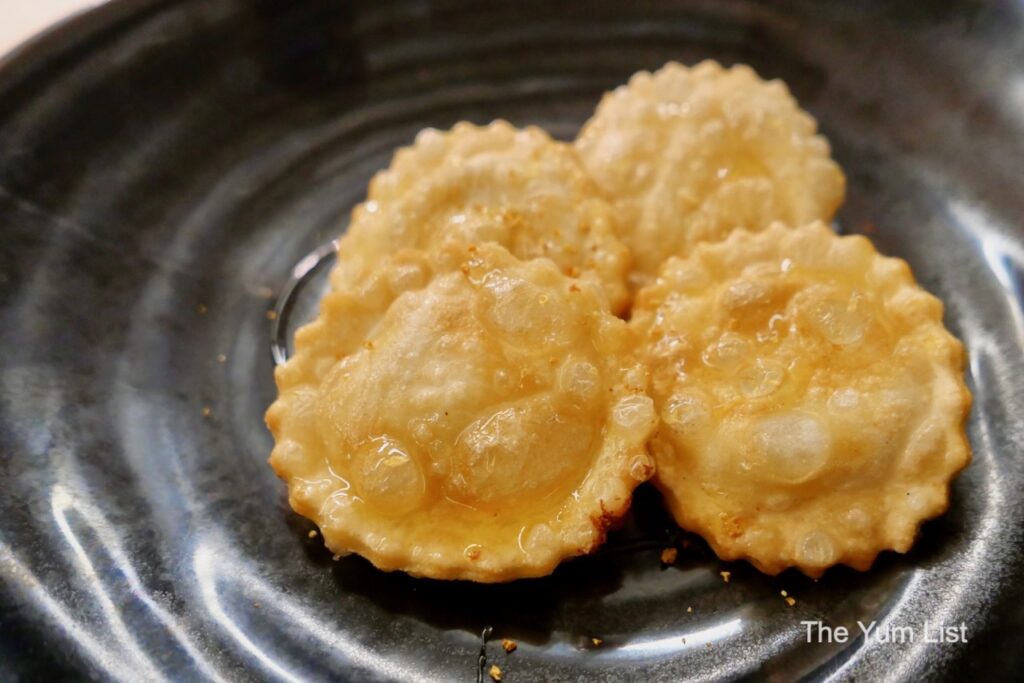 Reasons to visit I Ginepri: a stunning setting by the sea enhanced by open walls, Mediterranean flora and an enchanting ocean breeze; rustic seafood and fish recipes during the day and elevated Sardinian cuisine in the evenings; lovely, multi-lingual staff.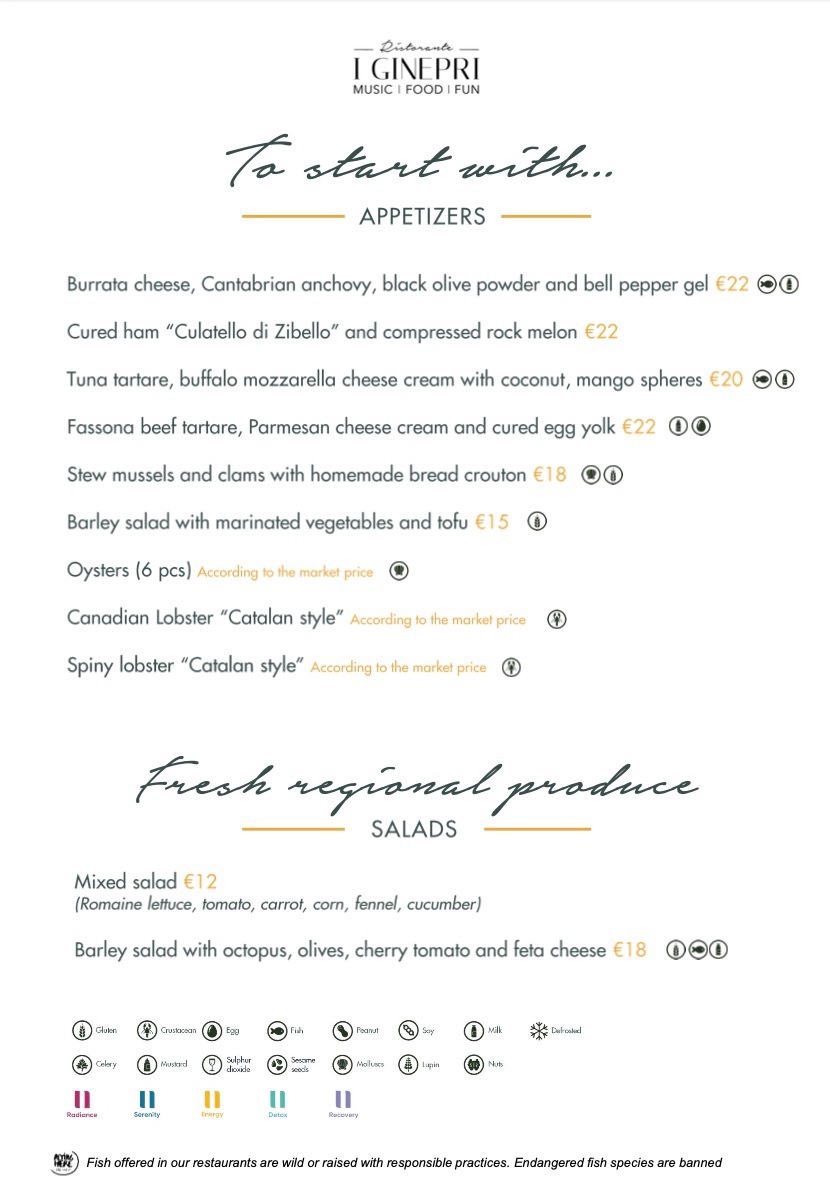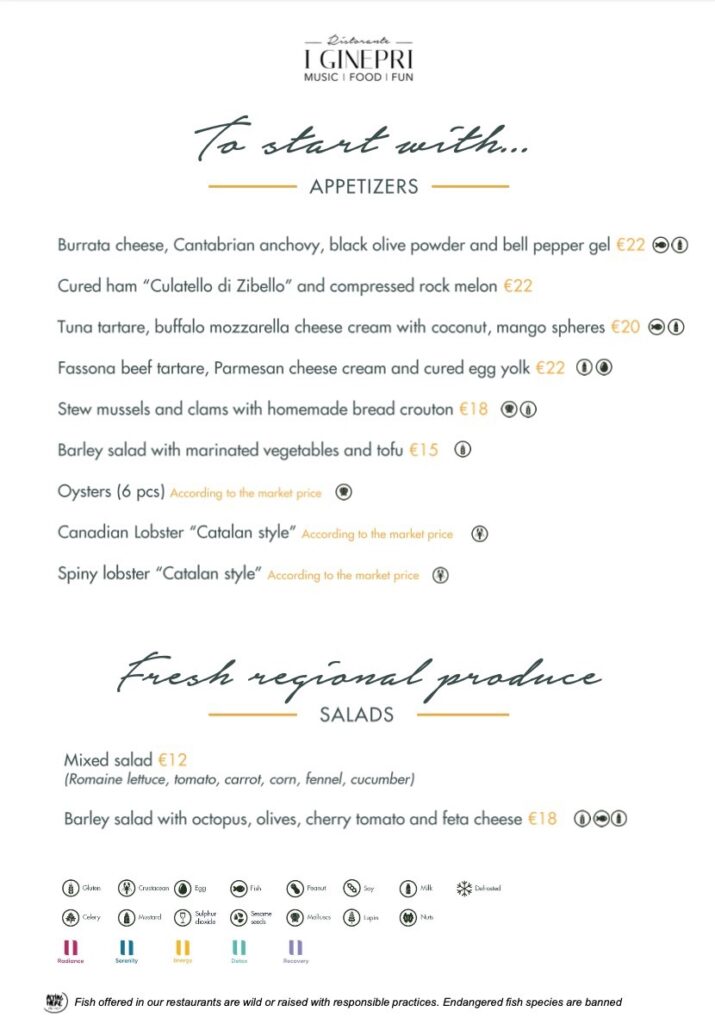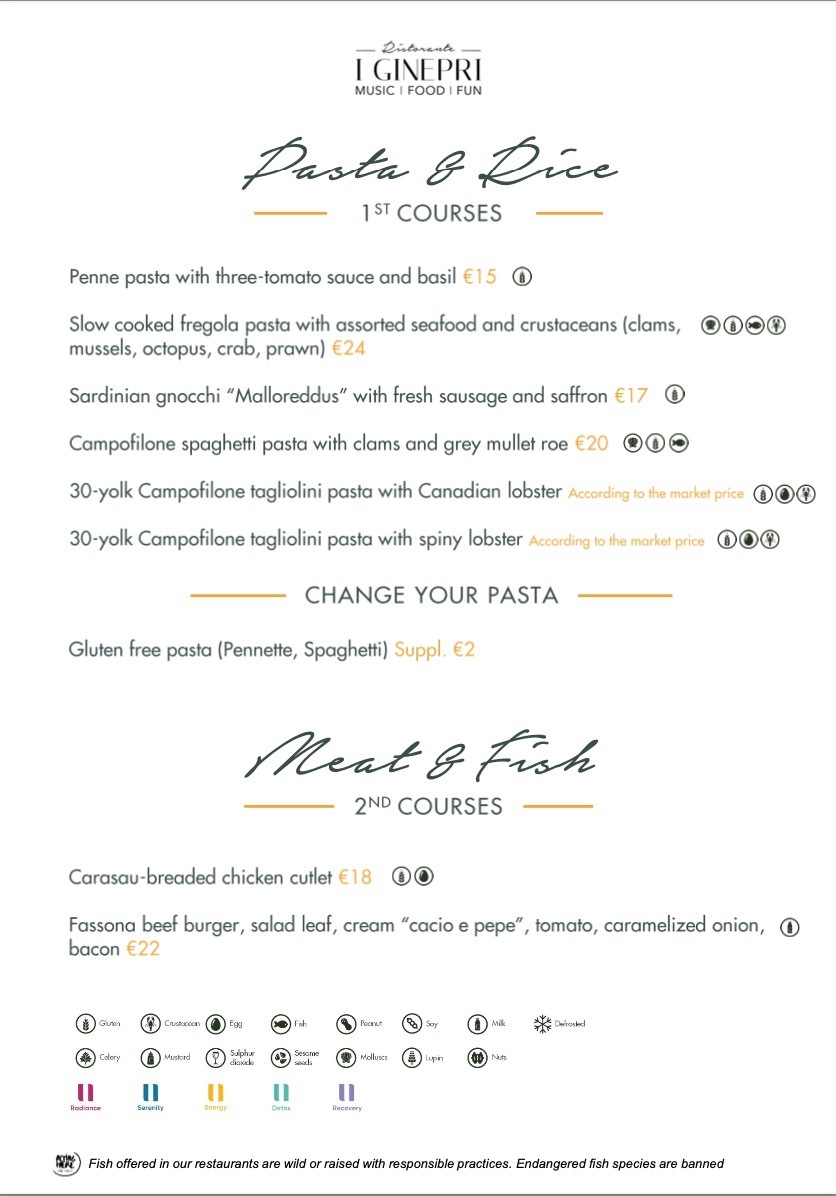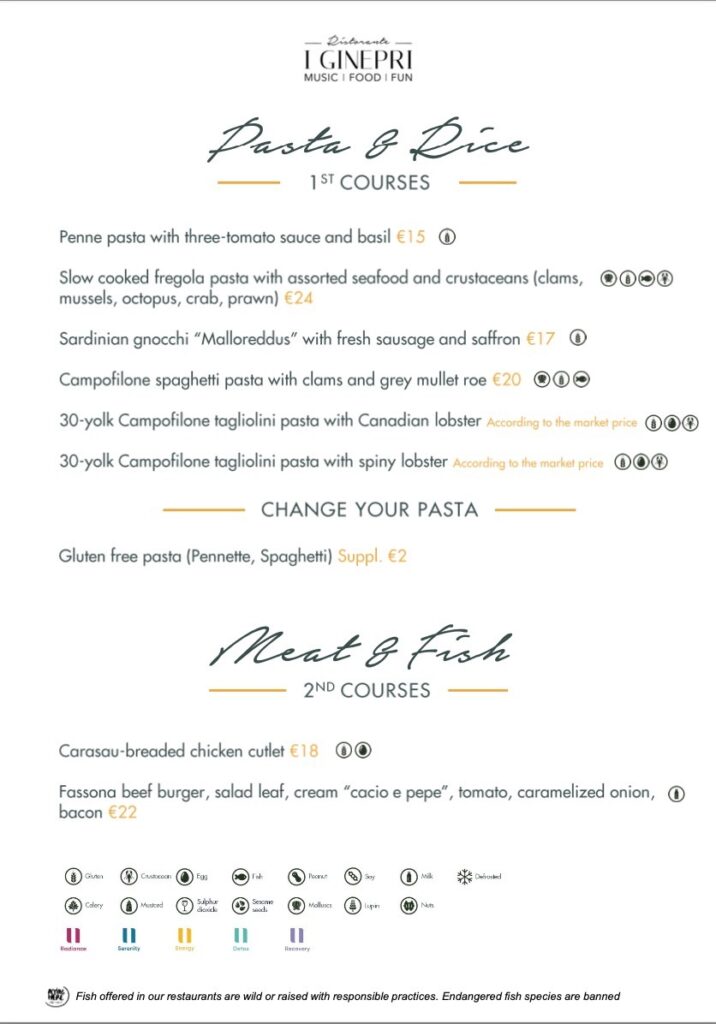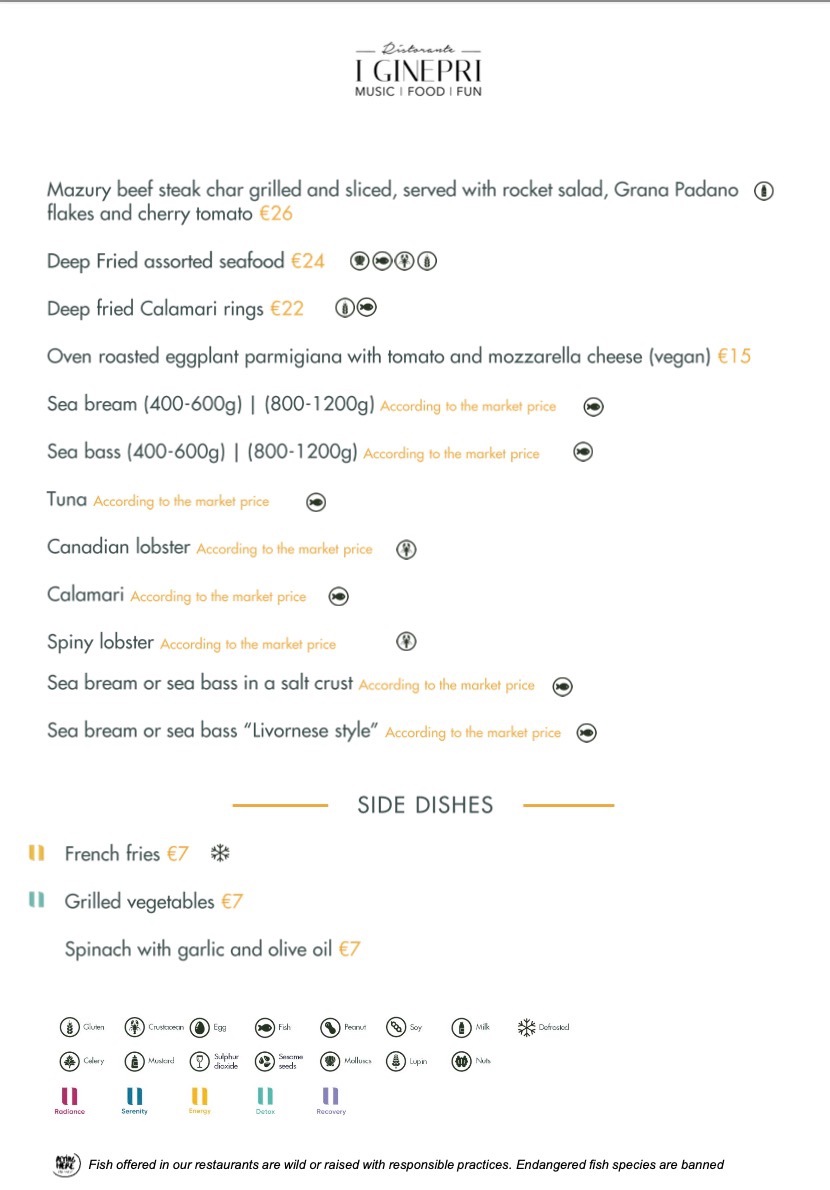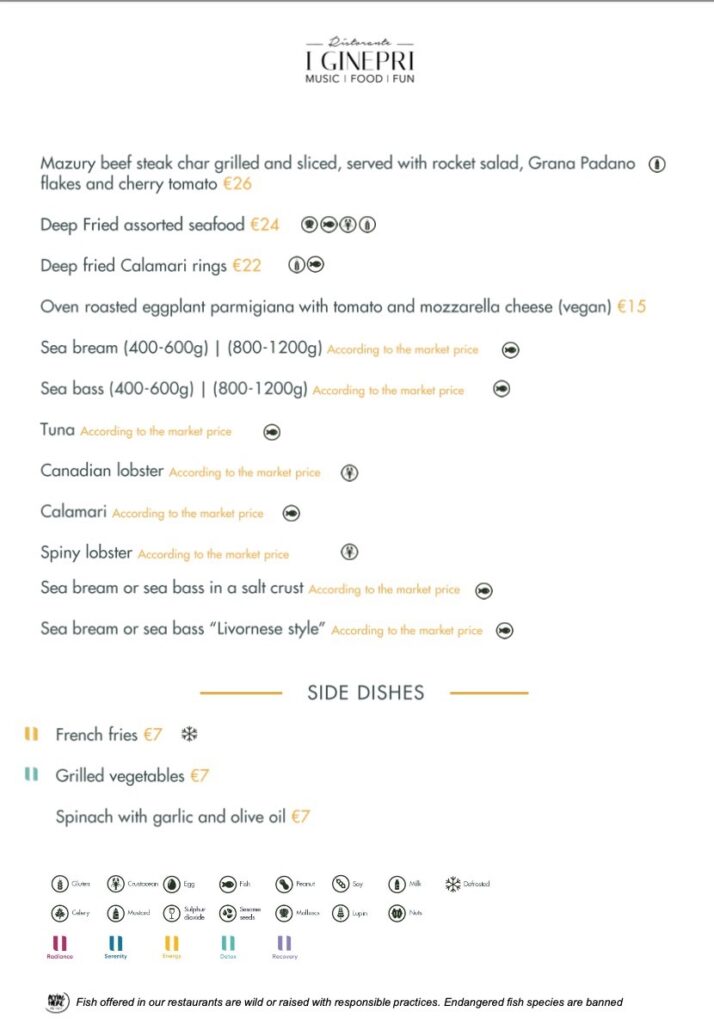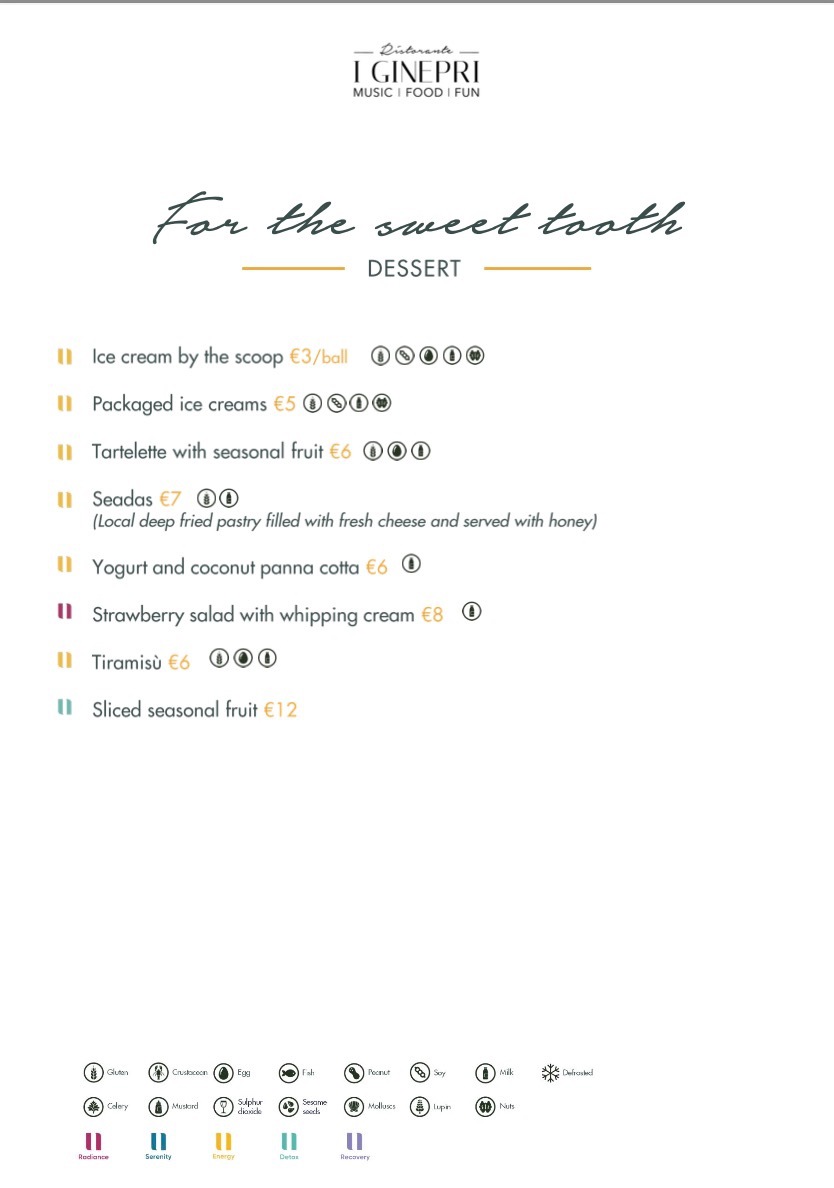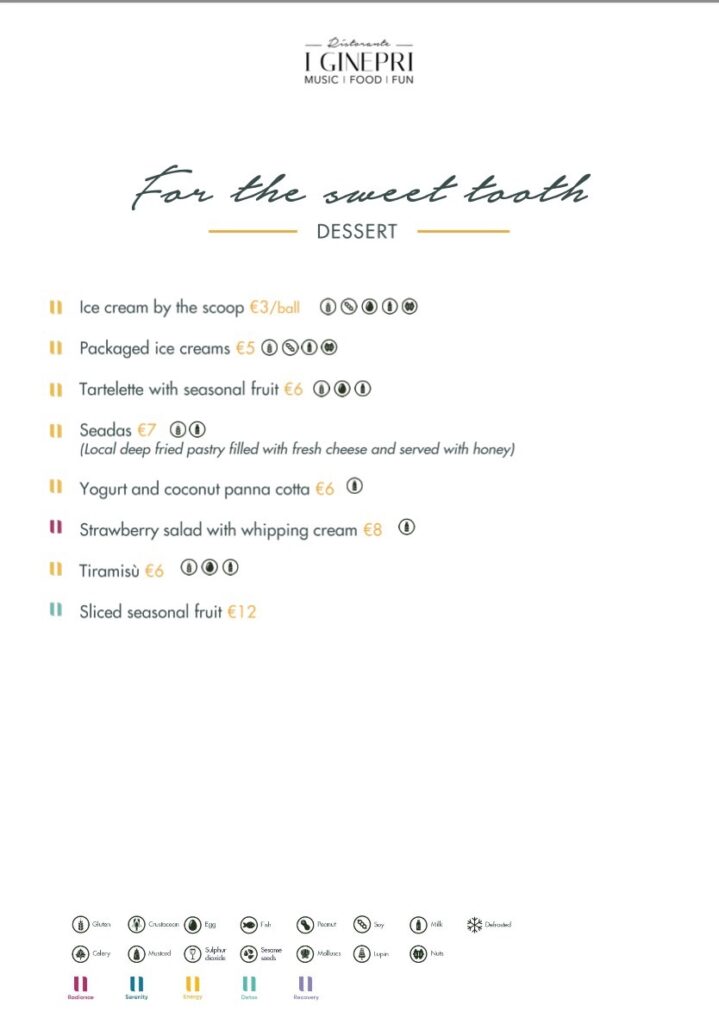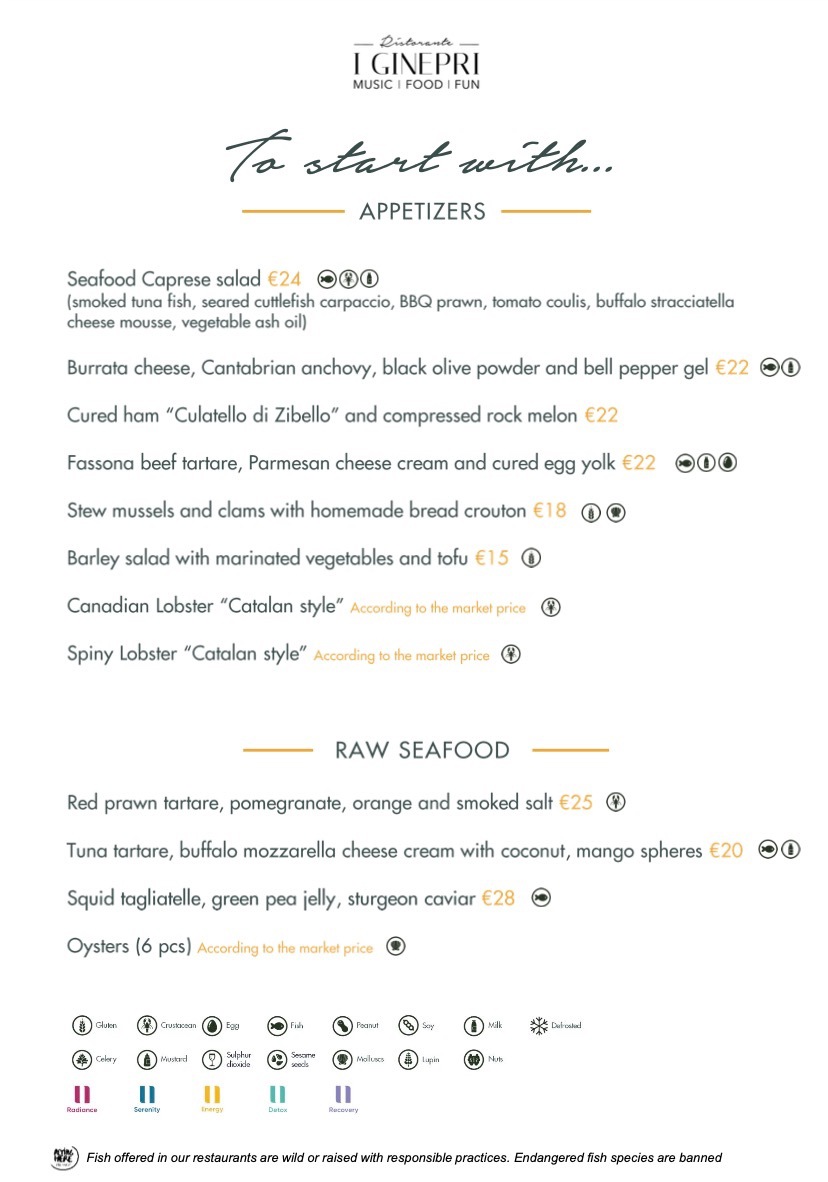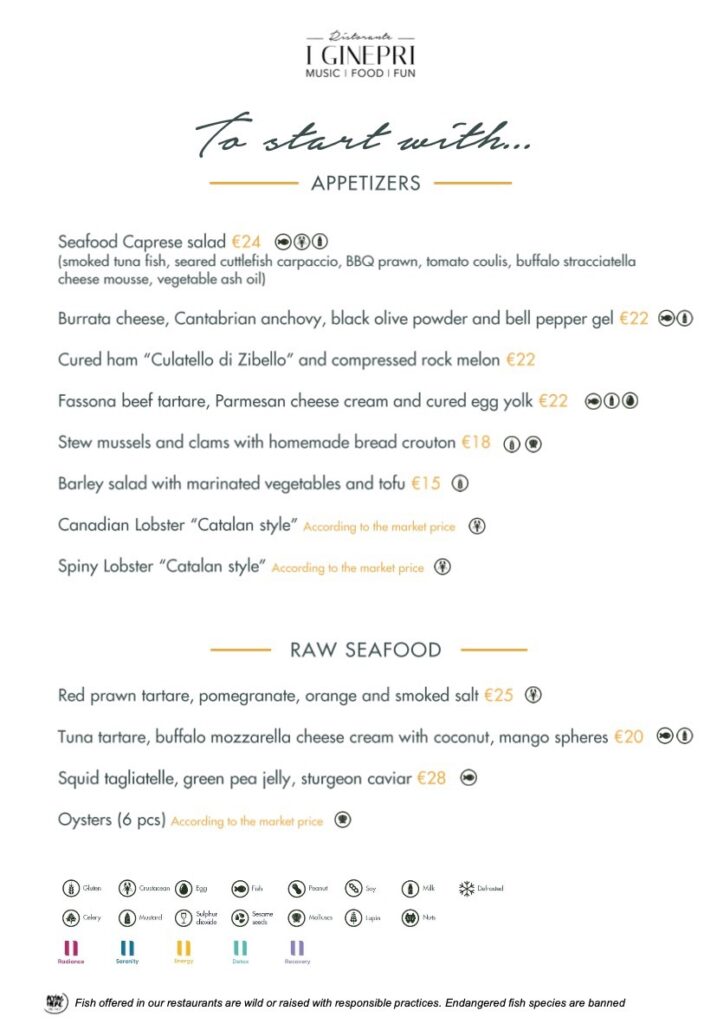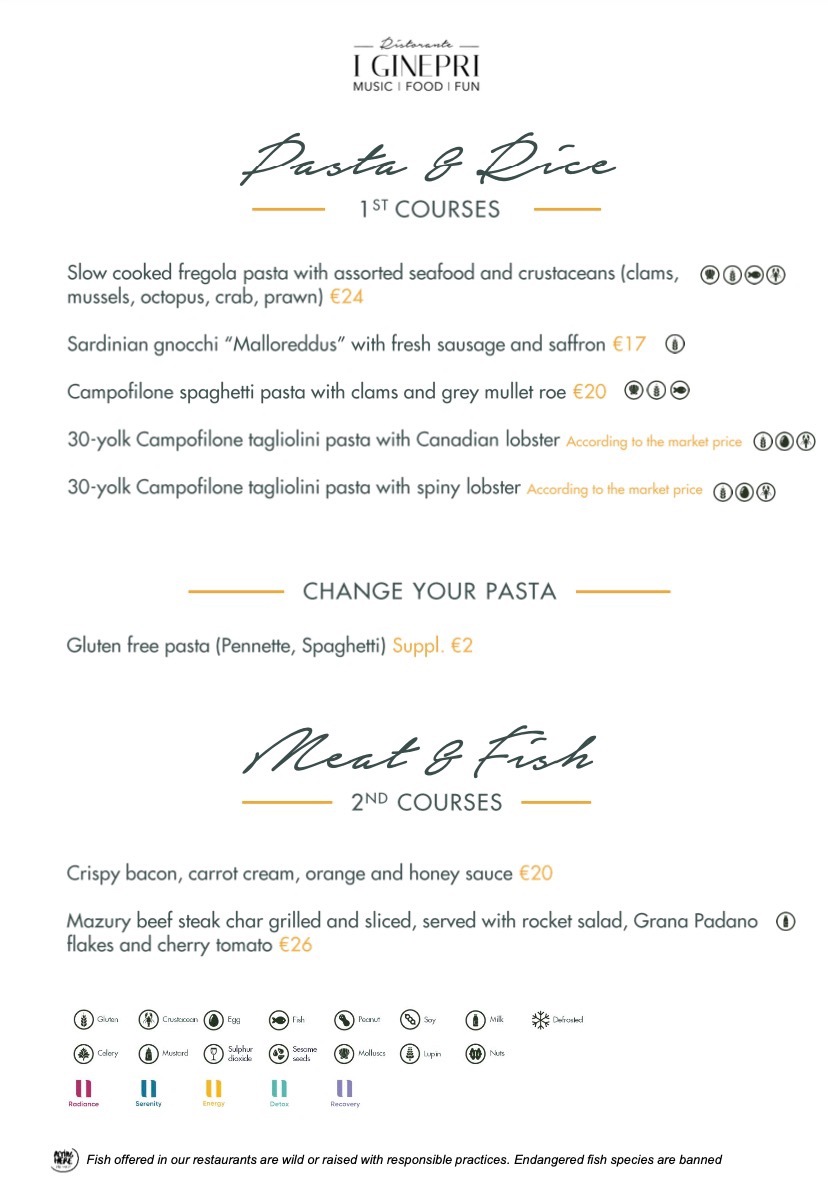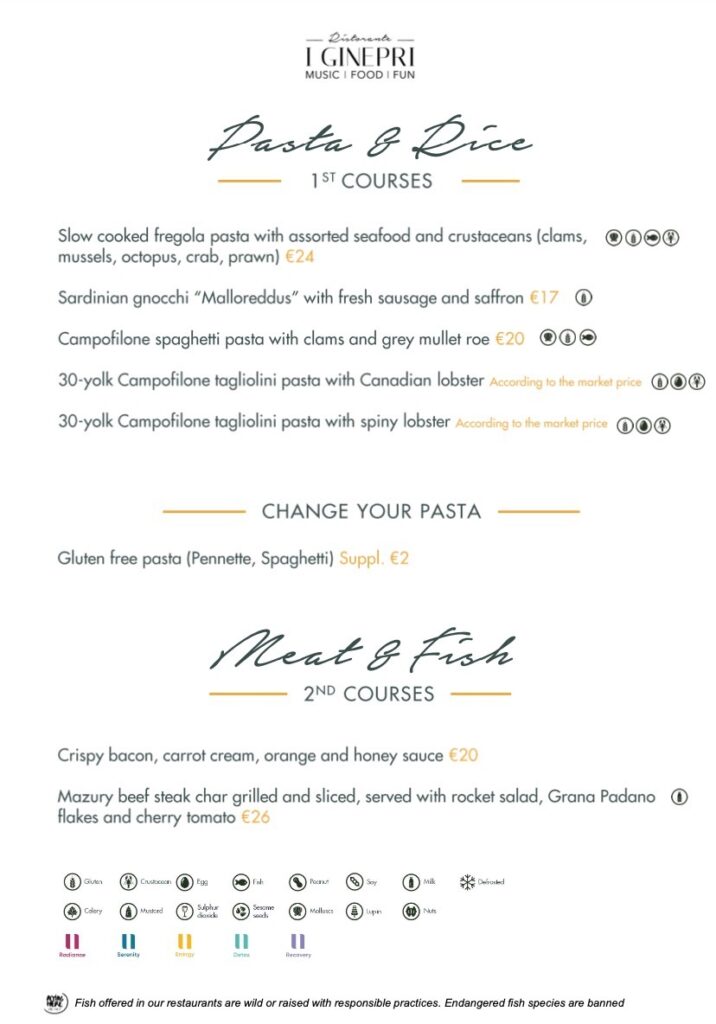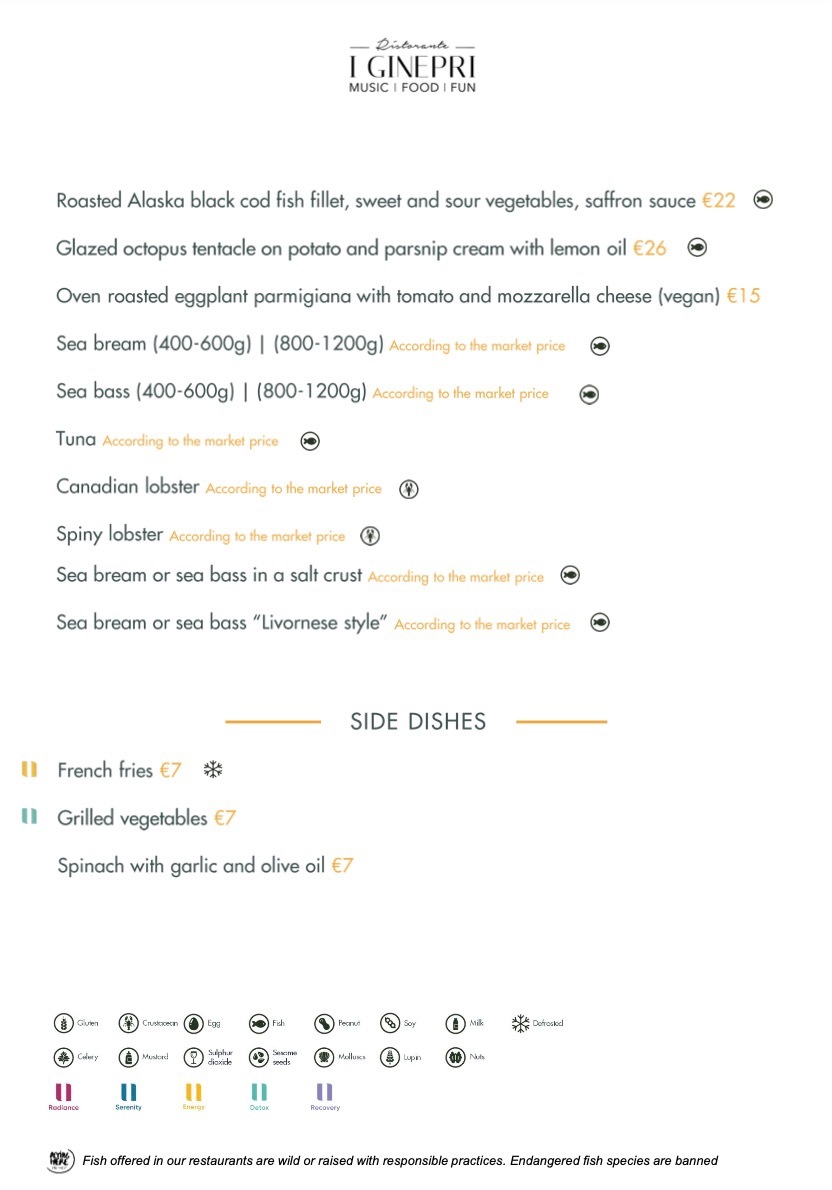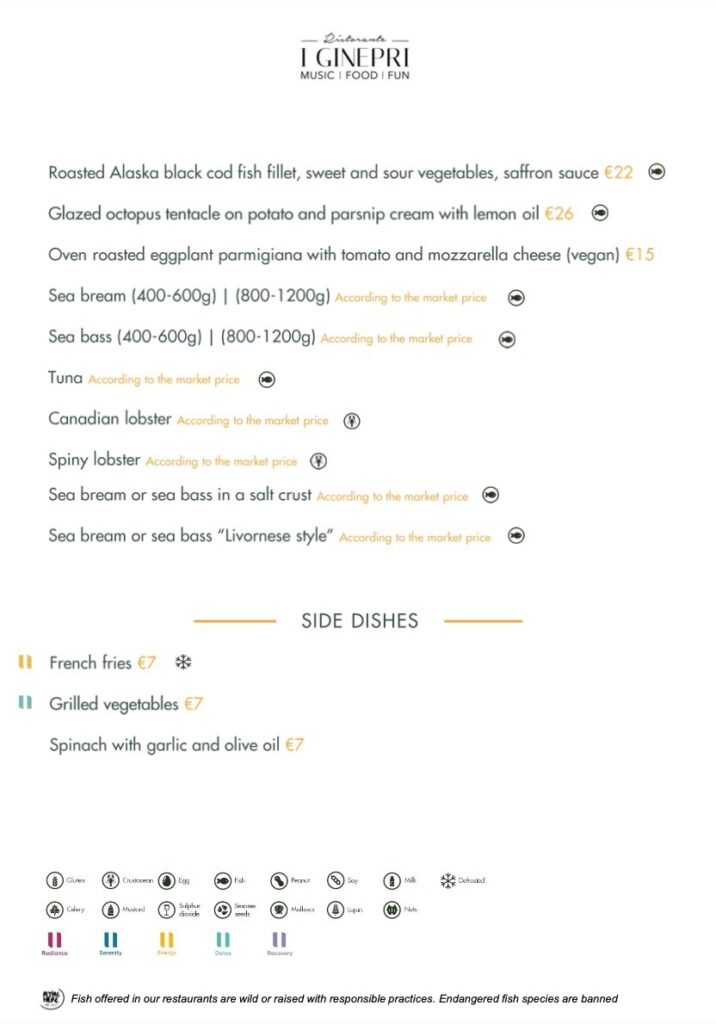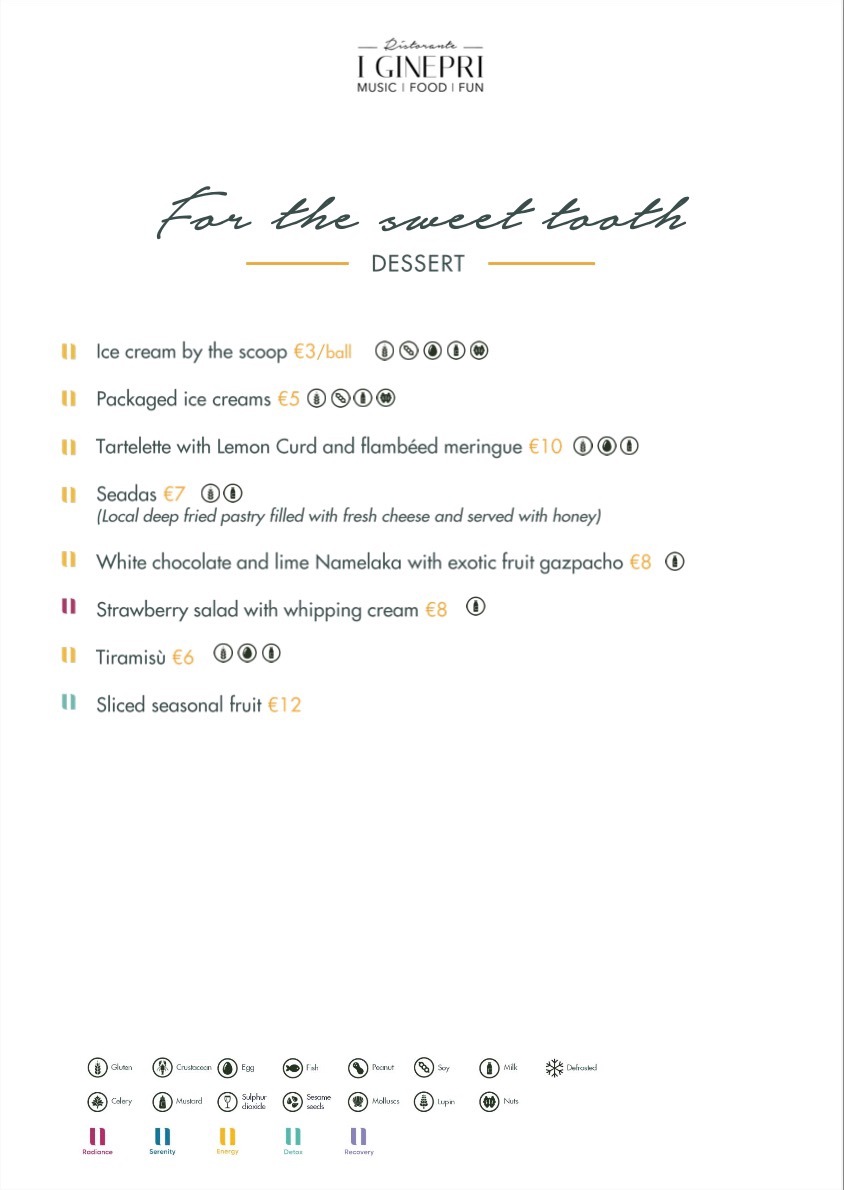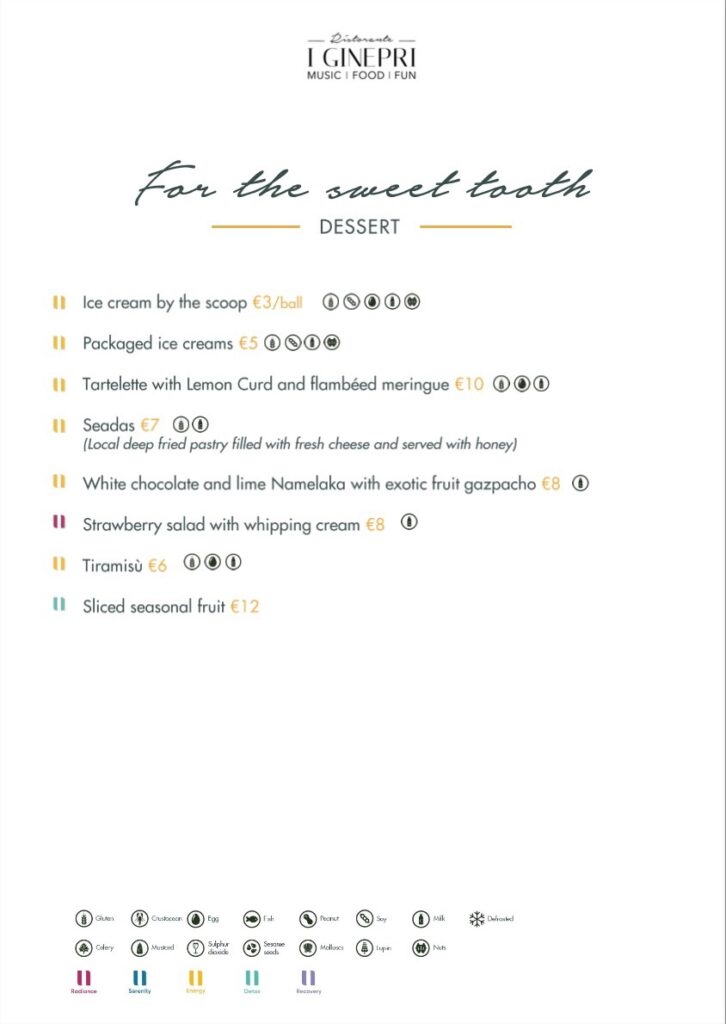 I Ginepri
Pullman Timi Ama Sardegna
Viale dei Ginepri, 3,
09049 Villasimius SU, Italy
+39 070 79791
[email protected]
https://www.pullman-timiama-sardegna.com/en/
I Ginepri Opening Hours
Lunch: 12:30 pm – 3 pm
Dinner: 8 pm – 10 pm
Find more gourmet travel ideas for Italy here and stay up-to-date on the latest happenings in KL's food and beverage scene here and here.